If you are looking for a new family member and you think that a member of this small-dog breed could be your companion, here are some things you should know before you welcome one into your home.
A Frenchie's personality is very suitable for families, children, as well as those who live alone. They are playful, smart, and just so cute and lovable. These dogs are also a great choice for introverts since they are not demanding at all, and don't need to go outside all the time.
It is worth mentioning that the French Bulldog Breed is 4th on the list of the most popular dogs in the USA in the American Kennel Club (AKC).
To help you make your decision, we have chosen the 10 best French Bulldog Breeders in Texas so keep reading!
French Bulldog Puppies For Sale In Texas
Since French Bulldogs are hugely desired dogs all around the world, there are many breeders trying to keep up with the demand.
The one thing you must pay attention to is who to buy your new puppy from. It's important to choose a reputable breeder, even if you have to pay a little more. You have every right to ask the dog breeders for the puppy's medical records, information about its parents, personality, size and so on.
Luckily, we have made sure to find you only the best. Now, let's check out the best French Bulldog Breeders in Texas.
1. French Bull Kisses Texas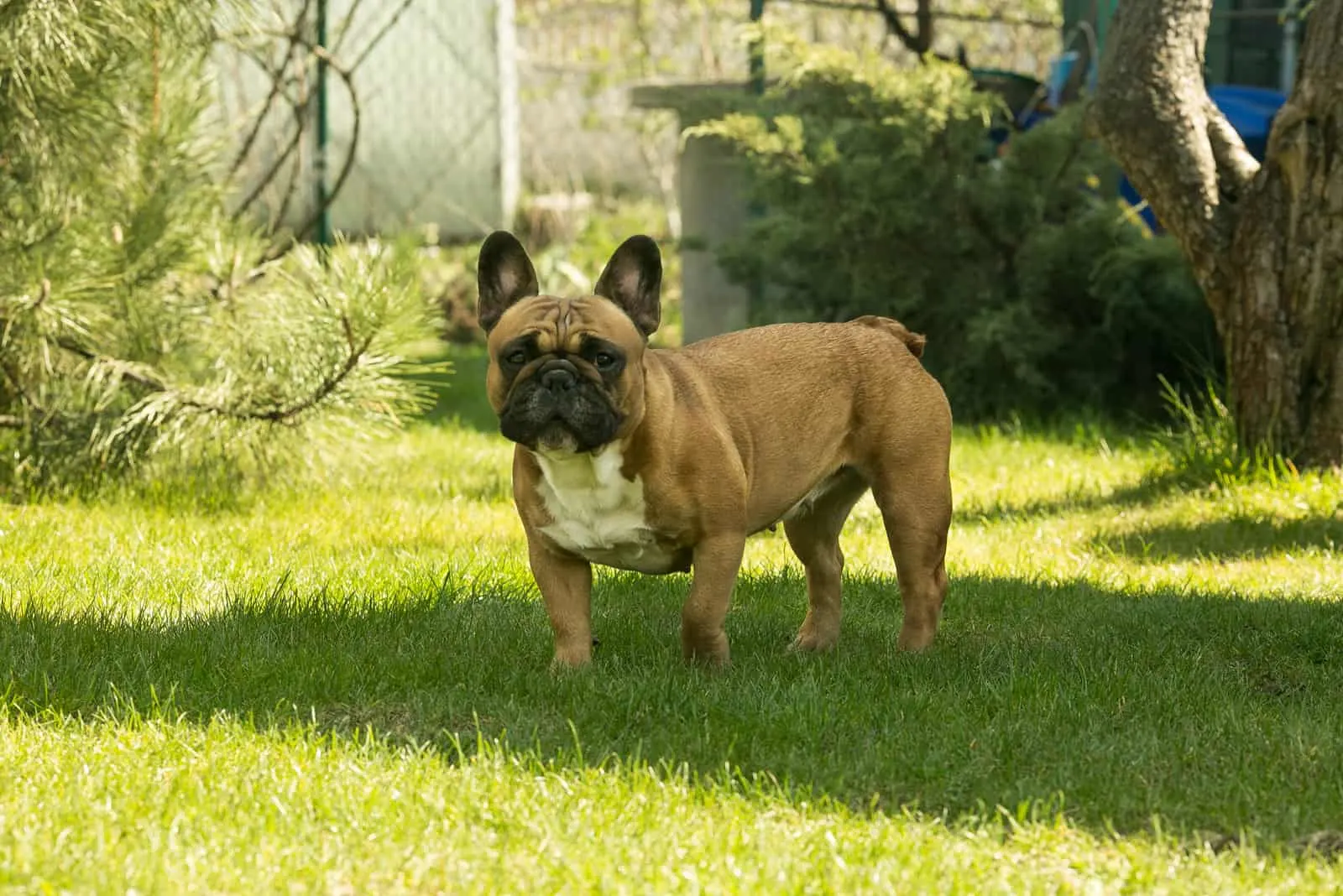 This French Bulldog breeder located in Dallas is a small hobby breeder that has French Bulldog puppies in a variety of coat colors.
Their puppies are all dewormed, vaccinated, registered, and genetically tested. All of them have a one-year genetic health guarantee.
If you decide on this breeder, it's good to know that they, besides the puppy, pack for you a few necessities that you may need for your new pooch.
With a $500 deposit, you can reserve your very own French Bulldog puppy!
French Bull Kisses Texas Details
2. French Bulldog USA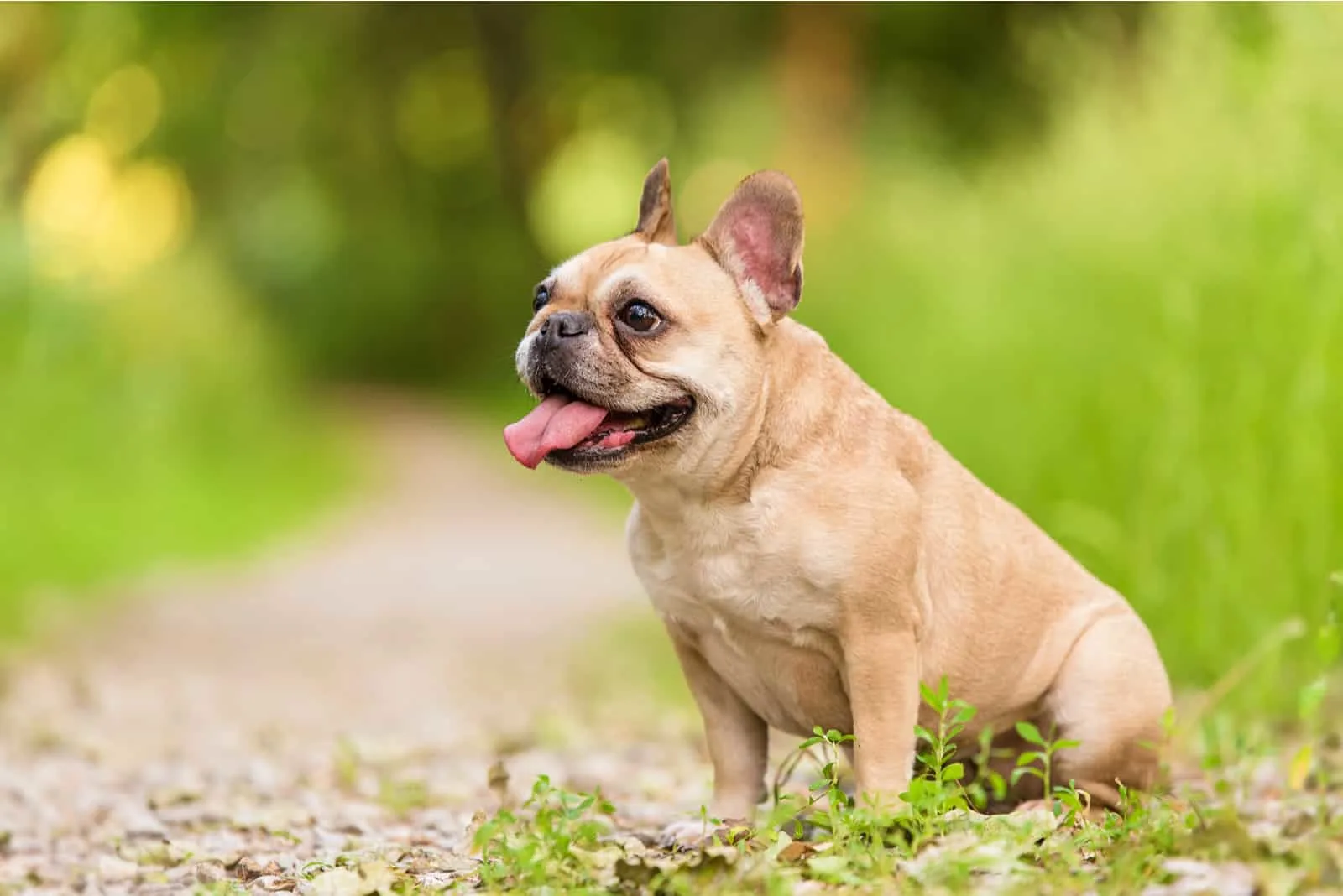 French Bulldogs USA have been in existence since 2005. This Central Texas-based breeder produces excellent Frenchies.
When you check their website, you can see by the pictures of their puppies that they are of the highest quality AKC French Bulldogs.
Plus, they come with a one-year health guarantee, and you can reserve one with a $400 deposit.
French Bulldog USA Details
3. Wild Blue French Bulldogs Texas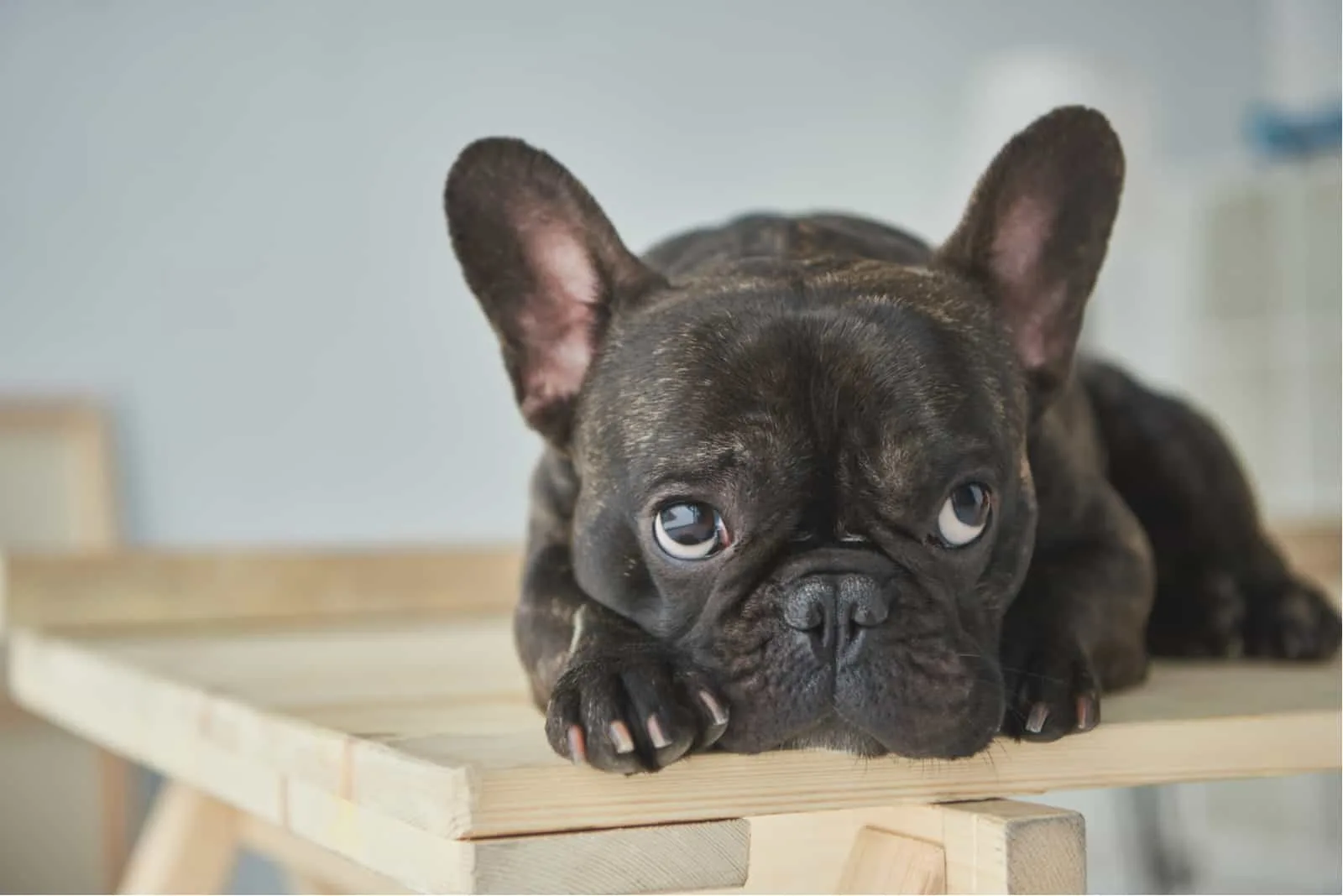 Wild Blue French Bulldogs is a home-based breeder located in the Fort Worth area in North Texas. They offer Frenchies that are purebred and AKC registered.
This breeder considers their French Bulldogs their family and they provide puppies in many colors such as Lilac, Isabella, Blue Fawn, Merle, Blue, and Pied.
Check their social media pages where you can find information about upcoming litters and available puppies.
If you are ready for a new puppy to spoil, this breeder may be the right choice for you!
Wild Blue French Bulldogs Texas Details
4. French Bulldog Texas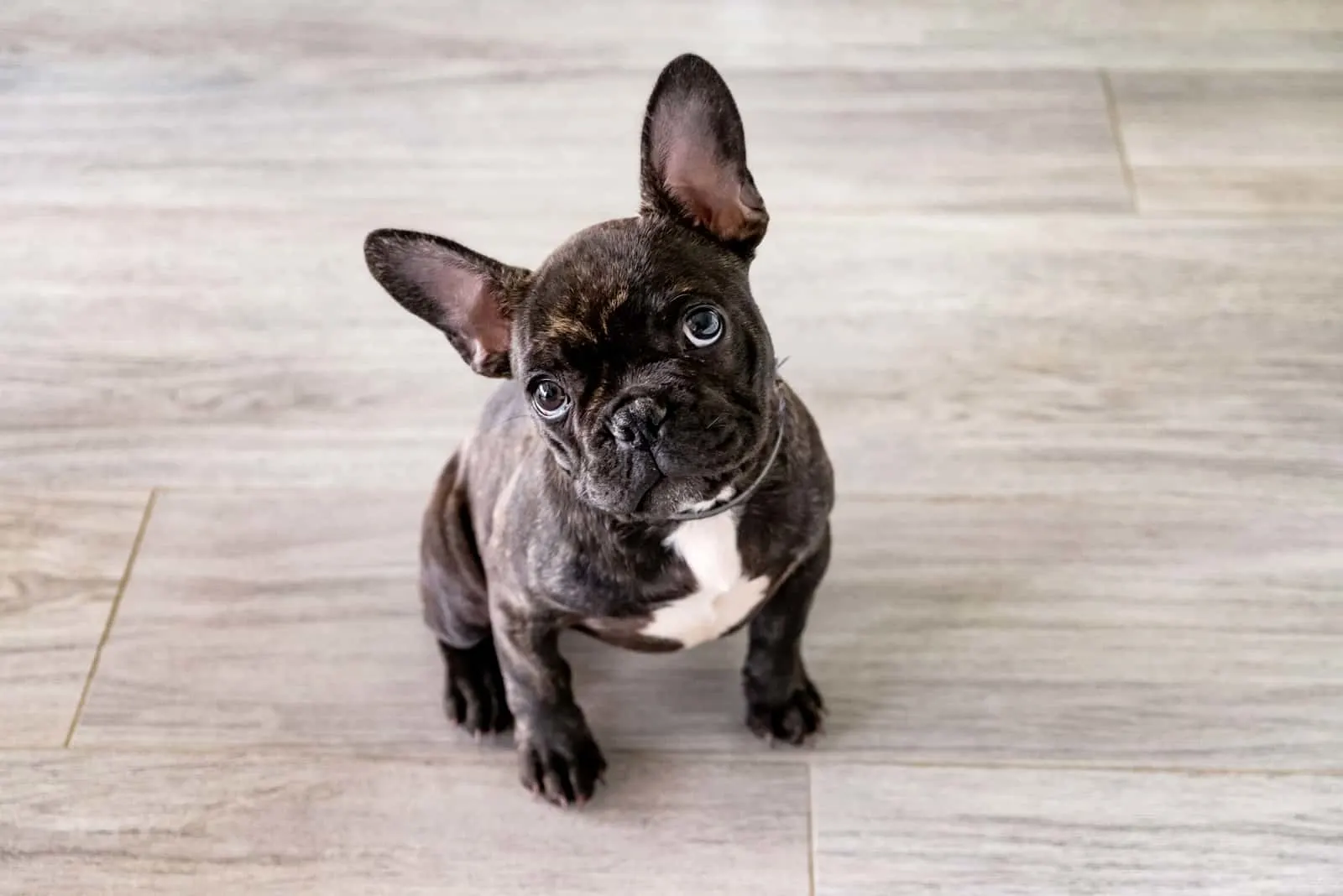 This breeder is located in Houston, Texas. French Bulldog Texas tends to produce Frenchies with great health and wonderful conformation. They make sure that their dogs are happy.
Their dogs are genetically tested and come with a 1-year health guarantee.
They offer the largest variety of colors and patterns you can't find anywhere else.
French Bulldog Texas Details
5. A.T.O.O. French Bulldogs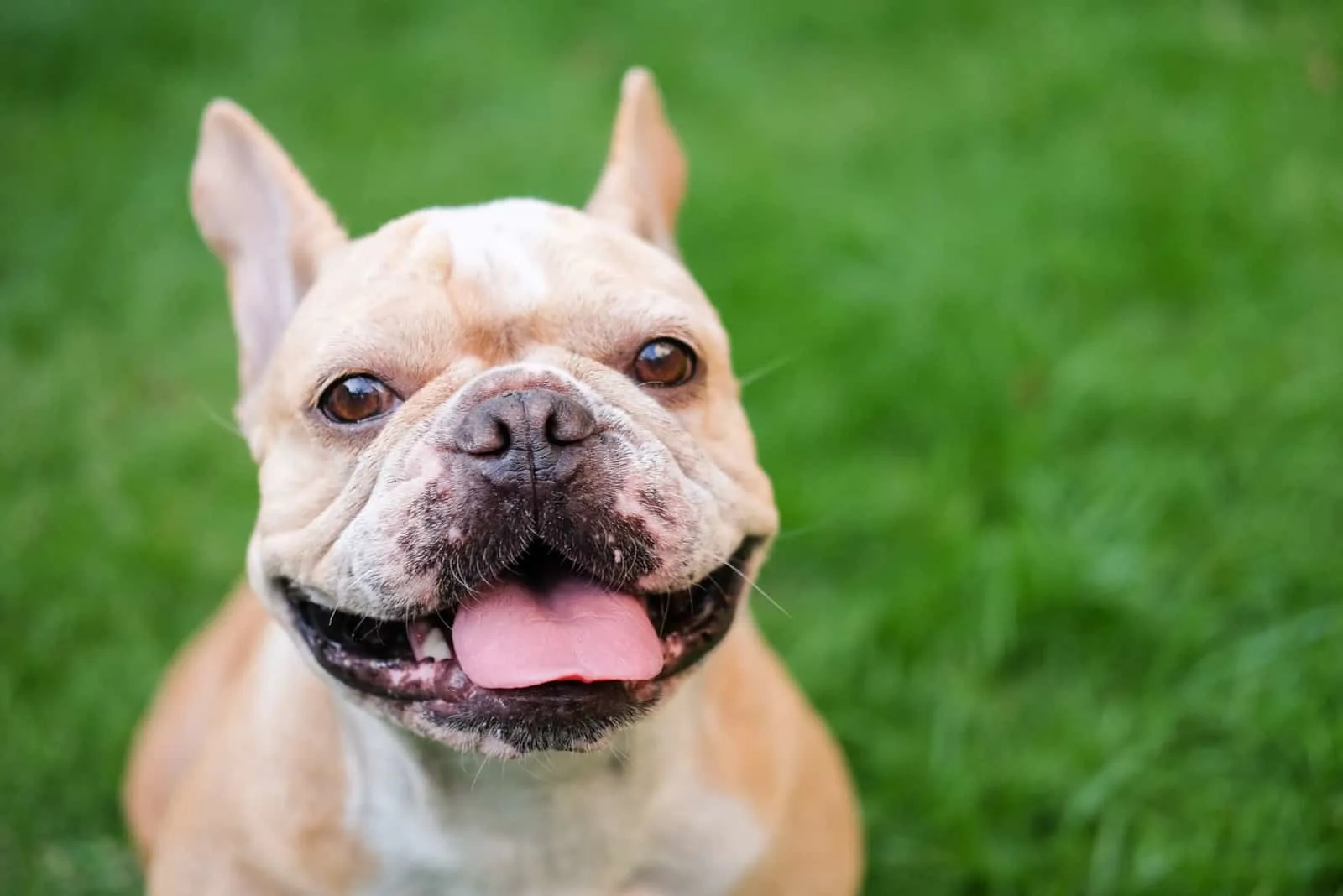 A.T.O.O French Bulldogs is a home-based breeder that raises top quality AKC French Bulldogs.
This breeder showers their puppies with love and laughter, and the puppies are used to children and other dogs. Each of their dogs has their companion sleeping in their assigned room.
They can provide you with a health guarantee and lifelong breeder support.
Check out their page to see their adorable Frenchies!
A.T.O.O French Bulldogs Details
6. Turbo Frenchies Texas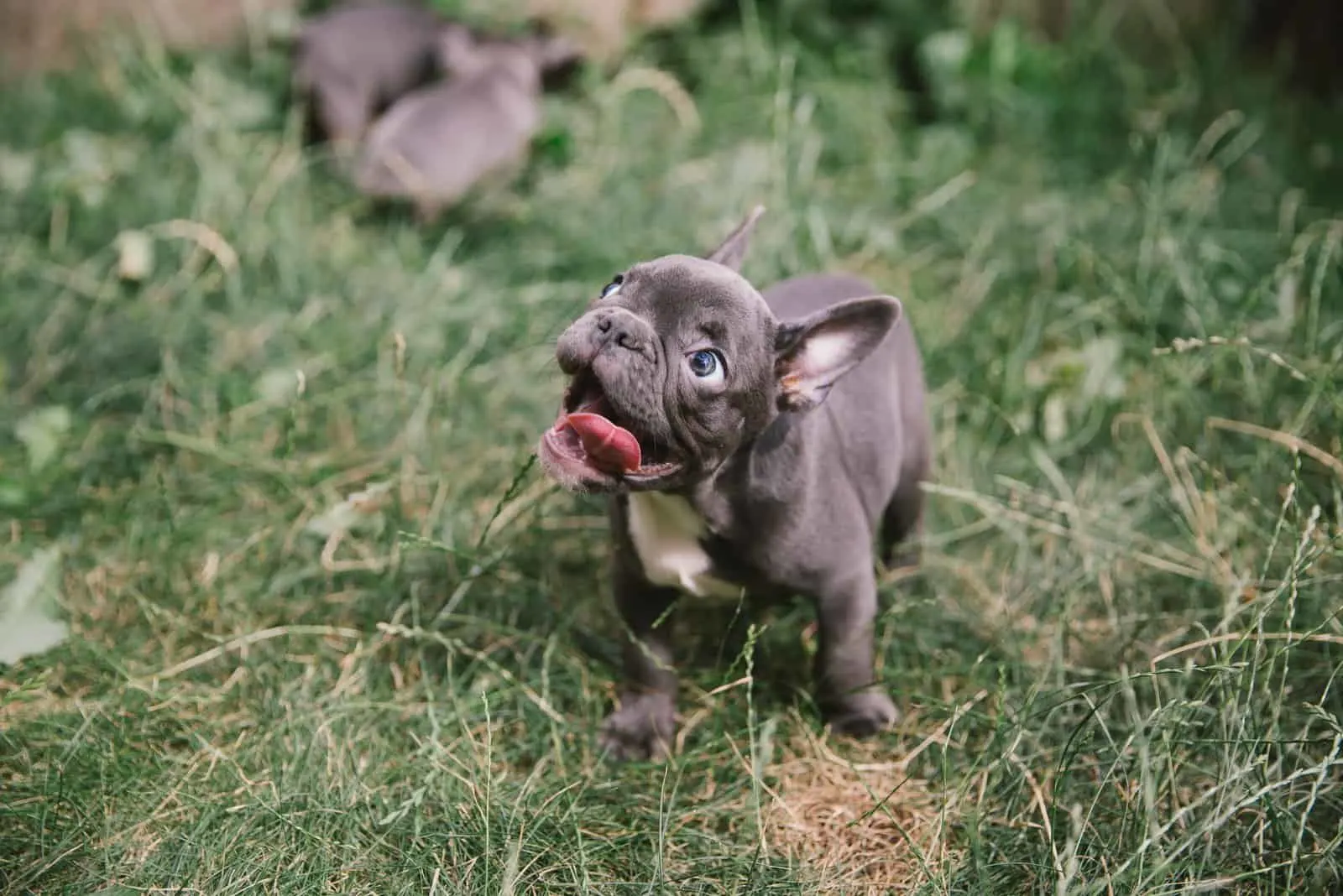 Our next breeder is located in Canton, Texas. They were breeding English Mastiffs for 12 years, but later they decided to focus on smaller puppies, the Frenchies.
This breeder registers their Frenchie puppies with the American Kennel Club and tests them for all possible genetic defects. Their puppies are also vaccinated, dewormed and checked up at the vet.
Check out their website for more information!
Turbo Frenchies Texas Details
7. Blue Coat French Bulldogs Texas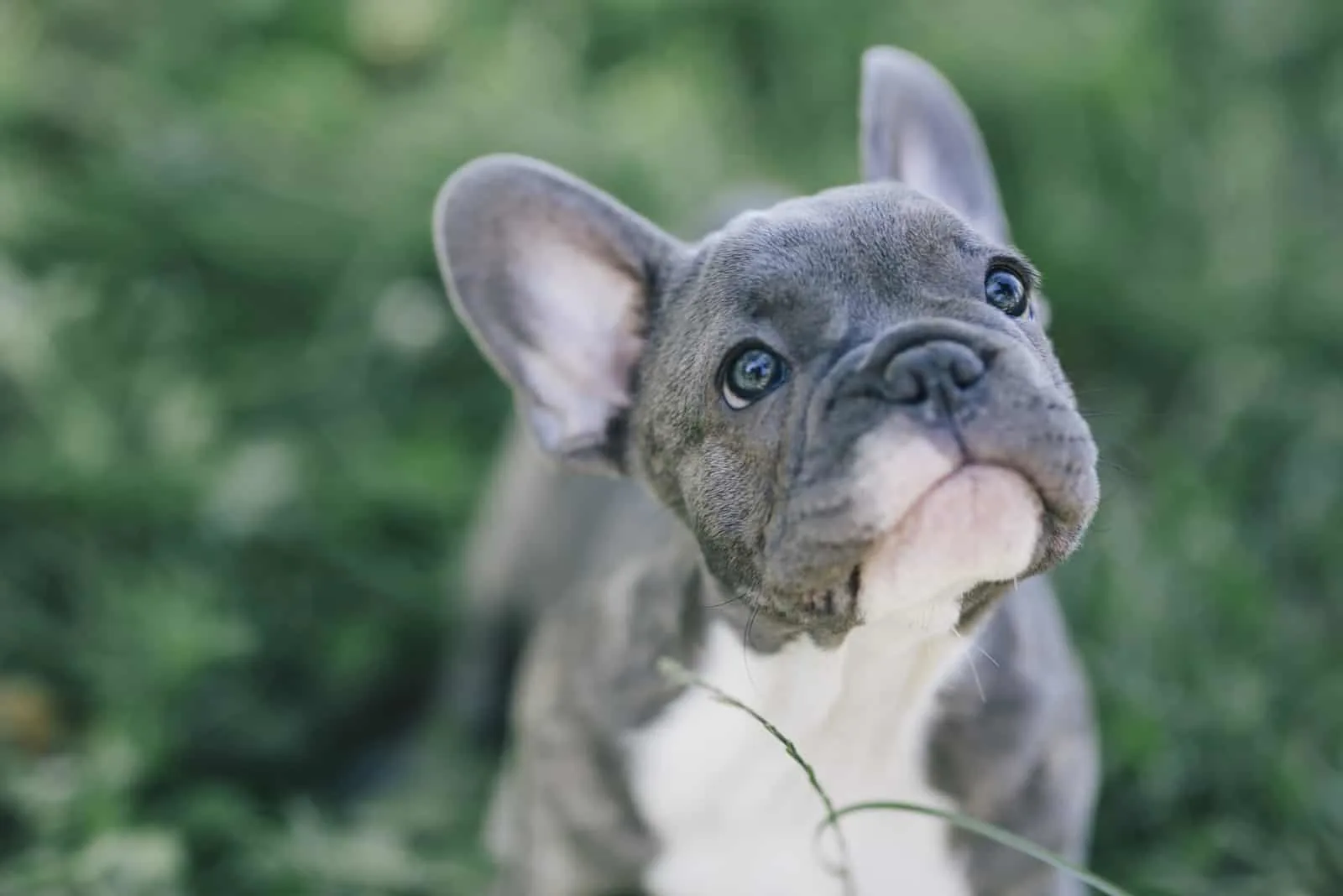 Another reputable French Bulldog breeder is Blue Coat French Bulldogs who treat their bulldogs as their family. They have a great passion for improving the breed, so they produce just a few hand-picked litters every year.
They sell their puppies in Texas, but do offer the option to deliver your loving companion personally if you are ready to take care of a Frenchie in the best way possible.
Their clients are very proud of their puppies as they go into competitions.
If you want to be on the waiting list for one of their puppies, you will need to deposit $2500.
If you are near Southern Texas, make sure to glance at their website!
Blue Coat French Bulldogs Texas Details
8. Blue Ribbon French Bulldogs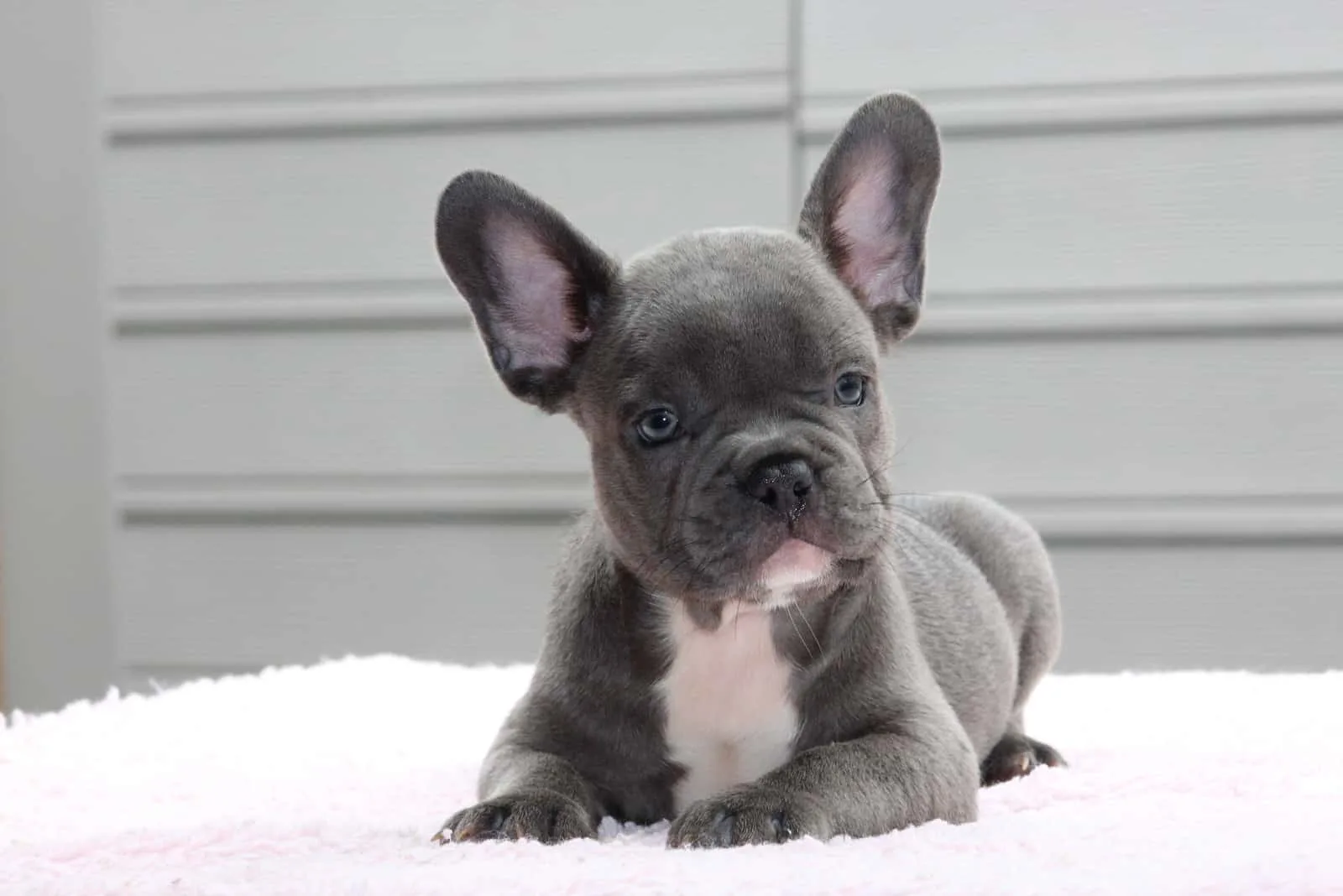 Our next breeder is one that strives for perfection – Blue Ribbon French Bulldogs located near Whitney, Texas. They have been breeding these cuties since 2003.
This breeder's puppies are born and raised in their house. On their web page, you can find puppies in Lilacs, Pied, chocolates, blues, tan points or cream. Although they love all French Bulldogs, they appreciate Frenchies with rare colors.
They breed for quality, not quantity, so before breeding, they do the protocols of vaccination, deworming, and health and genetic testing.
Take a look at their website!
Blue Ribbon French Bulldogs Details
9. Empire Frenchies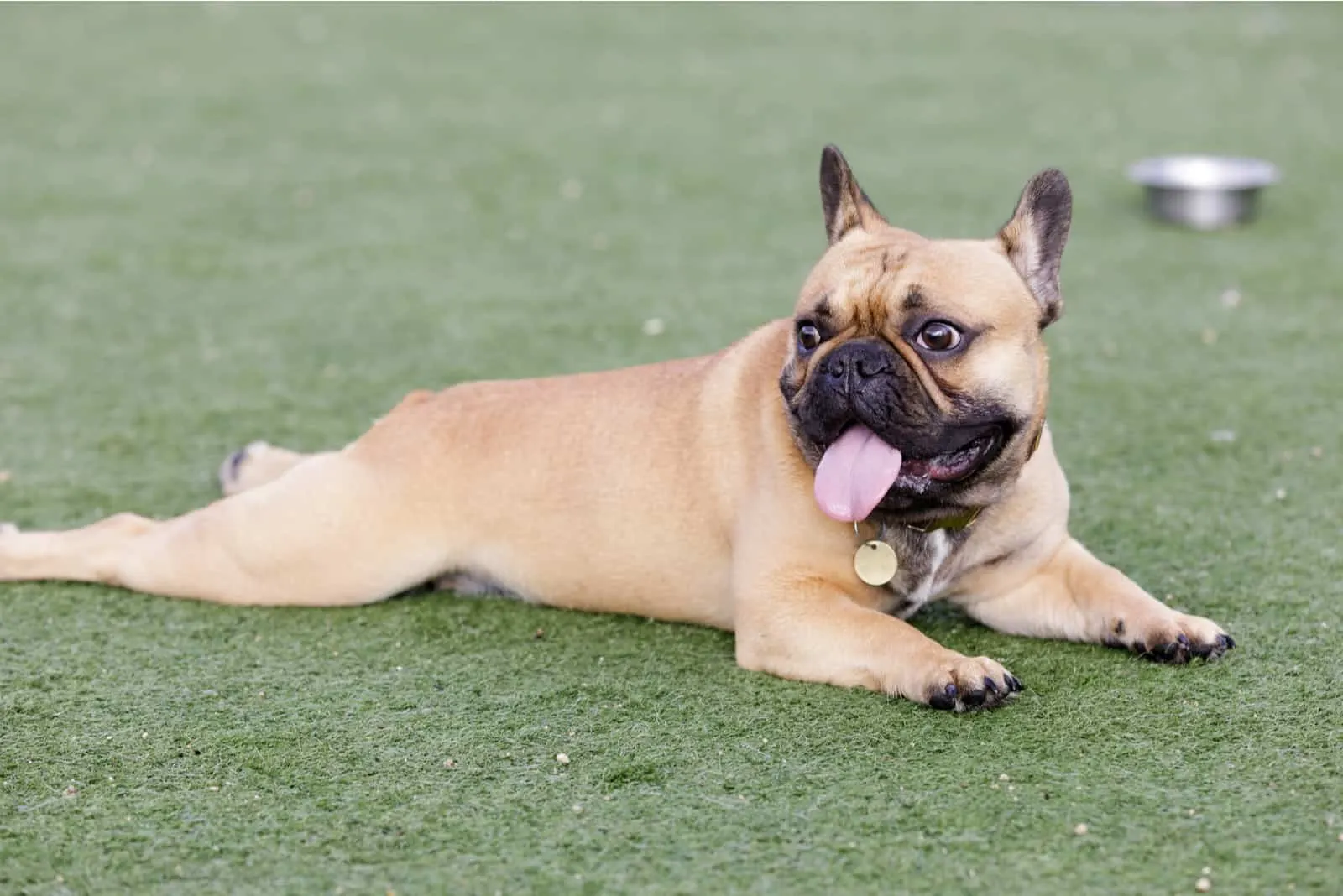 Empire Frenchies is a small breeder in Kirbyville, near Houston. They decided to breed French Bulldogs the moment they set their eyes on these cute little babies. Soon enough, they started showing their dogs in AKC.
They only have a couple of them so they can devote themselves equally to each of them and give them their attention, care, and love.
They selectively choose high-quality Male and Female French Bulldogs so they can produce the best of the best. This breeder strives to produce Frenchies with great health, strong conformation, and playful temperaments.
If you are not close to Houston, they will provide a puppy nanny to fly your new best friend and deliver it straight into your hands.
Empire Frenchies Details
10. Dream Valley Frenchies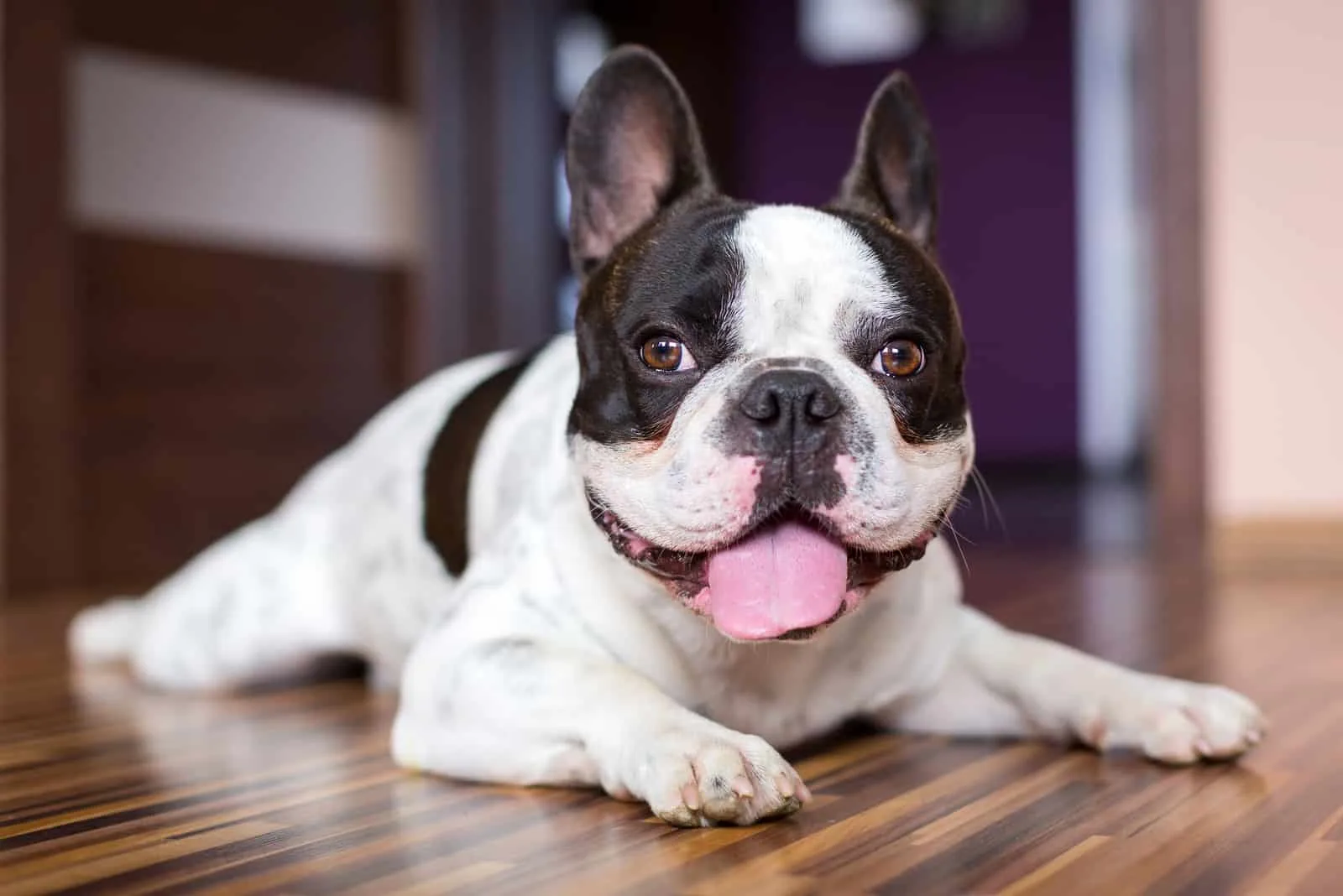 But not least, the breeder of choice is Dream Valley Frenchies located in Austin, Texas. A mother and daughter's love for this little breed grew into something more so they decided to breed Frenchies in various colors such as brindle, cream, blues, chocolate and a lot more.
Their puppies are born into a loving family. With their puppy you get a microchip, AKC registration, 1-year health guarantee, vet check-up, and basic necessities.
Like many of the previous breeders mentioned, they offer a carrier option if you are not near Texas. There is no doubt that here you could find your new best friend!
Dream Valley Frenchies Texas Details
RELATED: French Bulldog Puppies For Sale – 52 Breeders You Need To Check Out
French Bulldog Price – Texas
You are probably interested in buying a Frenchie if you're reading this, so let's see their price!
Their price range can depend on their coat color, bloodline, gender, age, and location. Their popularity also affects their cost.
The average price for a French Bulldog is $2,800. However, this can vary depending on which state you're buying in. In Texas, the average price is around $2,500.
This isn't even factoring in all the other costs for your new Frenchie, which raise the price quite a bit.
All the necessities like the dog collars, dog beds, shampoos, brushes, dog food, toys and the like will add up to a sizable amount.
That said, if you're adamant about getting a lovable canine like the French Bulldog, we have no doubt you will be willing to invest in a well-bred dog that lives to make you happy!
All In All
The French Bulldog is by nature a happy dog that can be an ideal fit as your new family member. As long as you feed them, have a warm bed for them and love them with all your heart, there is no way that your puppy will be a bad puppy.
Frenchies live to see their companions happy. They can live in any sized home whether it is a small apartment or a big house. Are you ready for all the joy a Frenchie will bring you into your life?
The only thing left is for you to pick your favorite of the best French Bulldog breeders in Texas we chose for you!
Related:
• French Bulldog Breeders In Georgia: Top 10 Picks By PupVine!
• Best Dog Breeders In Texas: Top 15 Best Breeders For 2022!