Today, we've got the best dog breeders in Texas for you!
Reliable people from all over this state, including Dallas, Fort Worth, Austin, Arlington, Houston, are finally in one place, where it's easy for you to check them out, call in, and reserve a puppy.
All you have to do is pick your ideal dog breed!
What will your new dog be? A Corgi or a Yorkshire Terrier? Or maybe a Goldendoodle?
Down below, you have the most popular dog breeds in this state, so choose wisely.
Best Poodle Breeder
1. Royal Standard Poodles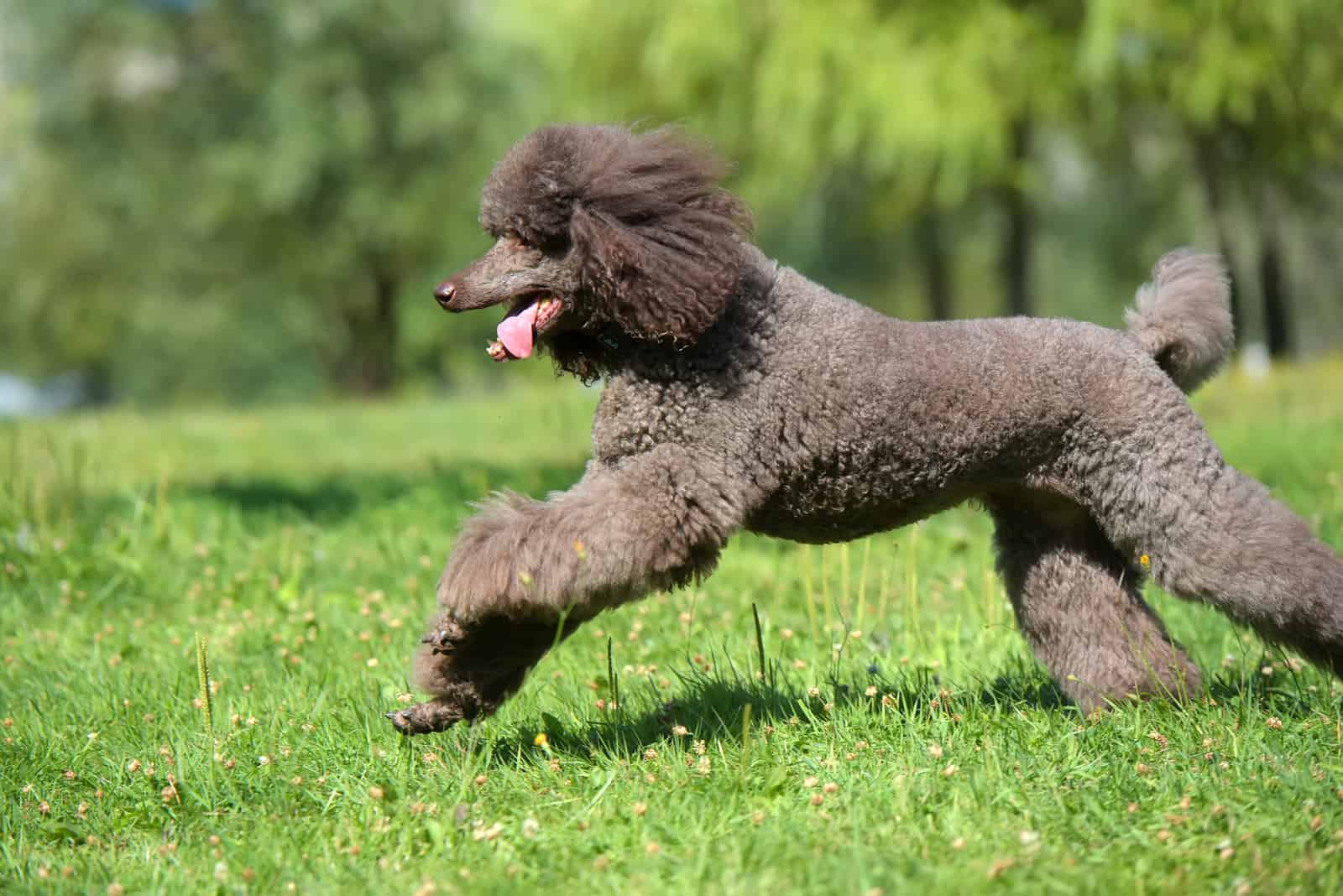 When people say Poodles, we imediately think of small, fluffy puppies. But, those are teacup Poodles. The first example of this breed were large dogs. They still are, but we know them as standard Poodles.
Royal Standard Poodles is a breeder that focuses on breeding the largest Poodles you'll ever find. They breed according to all AKC standards. These puppies come from trusted backgrounds, their parents are tested and all dogs are free from any hereditary health problems.
Royal Standard Poodles is also an AKC breeder with H.E.A.R.T.
These Poodles are not only popular for being the biggest standard Poodles in Texas. They're valued for their sweet temperament too.
If you want a Royal Poodle, you will need to have a budget of $3,000, no matter the gender. Poodle puppy color usually depends on the father. This breeder normally carries brown or red Poodles, as well as black Poodles. I mean, there's really nothing you won't like about these pups, especially not their color.
Breeder's details
Website: Royal Standard Poodles
Location: 142 Zimmerhanzel Rd , Flatonia, TX 78941
Best French Bulldog Breeder
2. French Bulldog Texas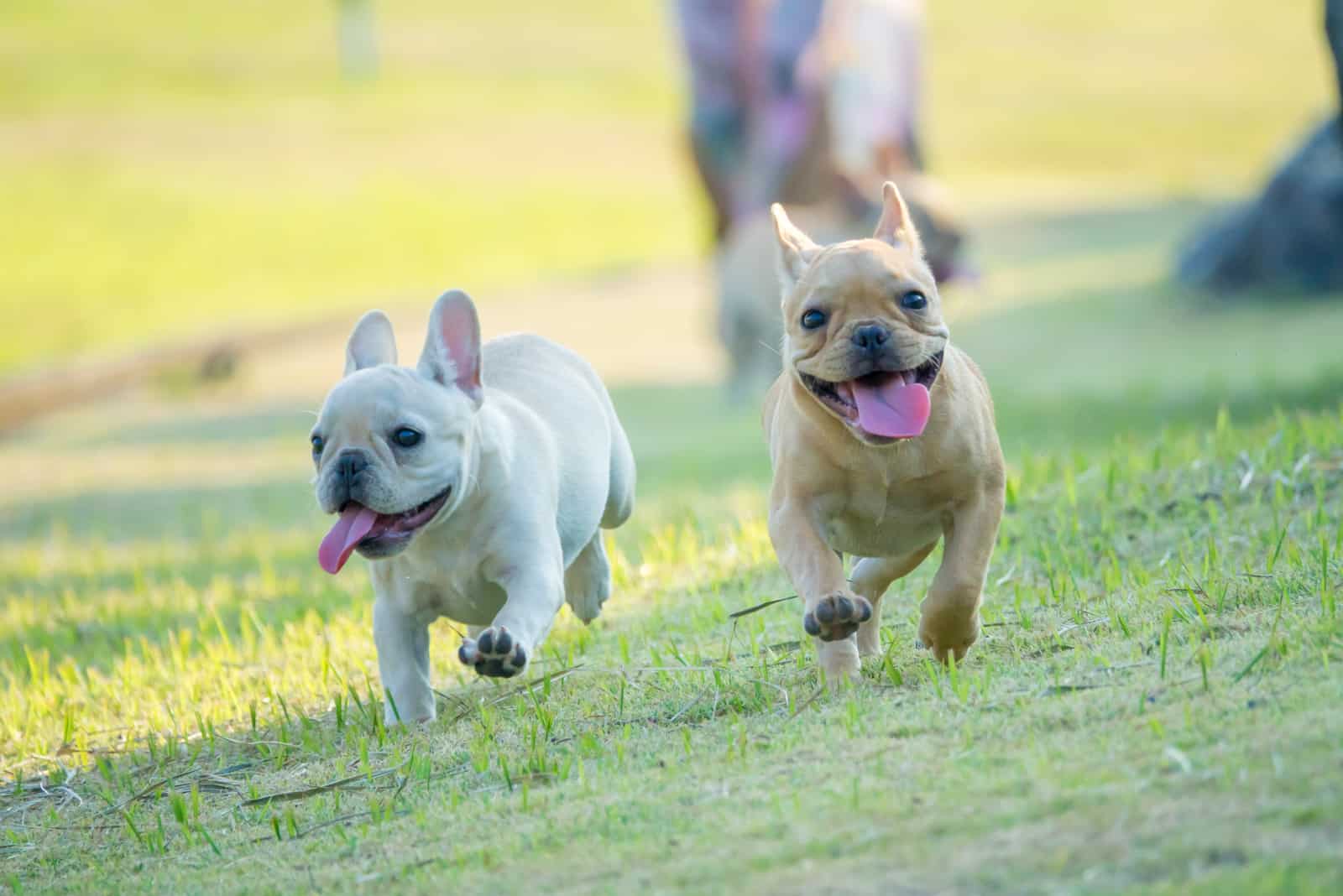 Let's go to Houston, where lovely miniature French Bulldogs are being born and raised inside a welcoming family home.
Ever since 2001, this breeder is known for breeding and raising the cutest little Frenchies in entire Texas… and even wider!
These Frenchie puppies come already checked by the vet, screened, and free from any major health conditions. If you examine the puppy within 72 hours of purchase, you will be able to get a year-long health guarantee on the puppy's hips, elbows, and joints.
All dogs by French Bulldog Texas are socialized pups since their early days. They come from superior bloodlines, and even have champions in their big French family.
If you want to know the price, you'll have to contact the breeder. But, I can tell you they will allow shipping with a flight nanny if you live far away from their home in Houston.
Breeder's details
Website: French Bulldog Texas
Location: Houston
Phone: (832)-836-0380
Email: [email protected]
Social media: Facebook
Best German Shepherd Breeder
3. Von Der Otto German Shepherds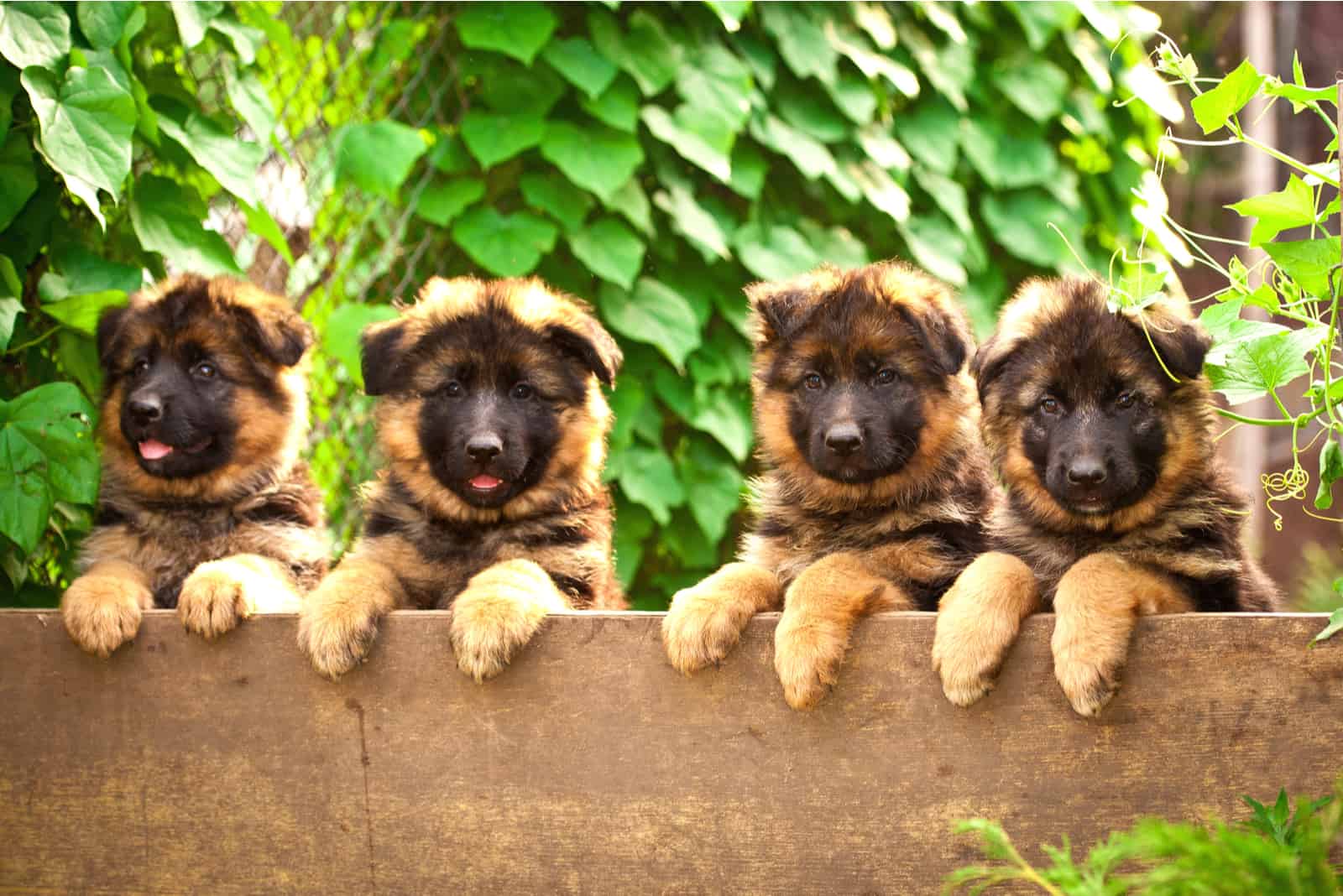 There isn't a German Shepherd lover or owner in Texas that hasn't heard of Von Der Otto's German Shepherds.
This is one of the finest German Shepherd breeder no only in Texas, but in rest of the United States.
Von Der Otto's GSDs are puppies from European and German lines. They come from hardworking examples of the breed. Meaning, it's in their blood to be as good as their elders.
All Otto's GSDs (including grandparent dogs) will be submitted to regular DNA and DM testings. They always score brilliantly on all tests, trust me.
The puppy price with this breeder depends on the puppy's parents. I've seen their puppies from champion litters to be listed at $6,000 and even more. But, usually, standard prices are around $3,000 to $4,000.
As you can see, these are superior German Shepherds. You can have them as pets, but their true potential stands in participating at conformation shows. If you have time, make sure you enroll your Otto GSD into a competition. Blue ribbons are guaranteed!
Breeder's details
Website: Von Der Otto German Shepherds
Location: 2650 Ridgelake Lane, Rockwall, TX 75032
Phone: 2142320986
Social media: Instagram
Best Golden Retriever Breeder
4. Creed Goldens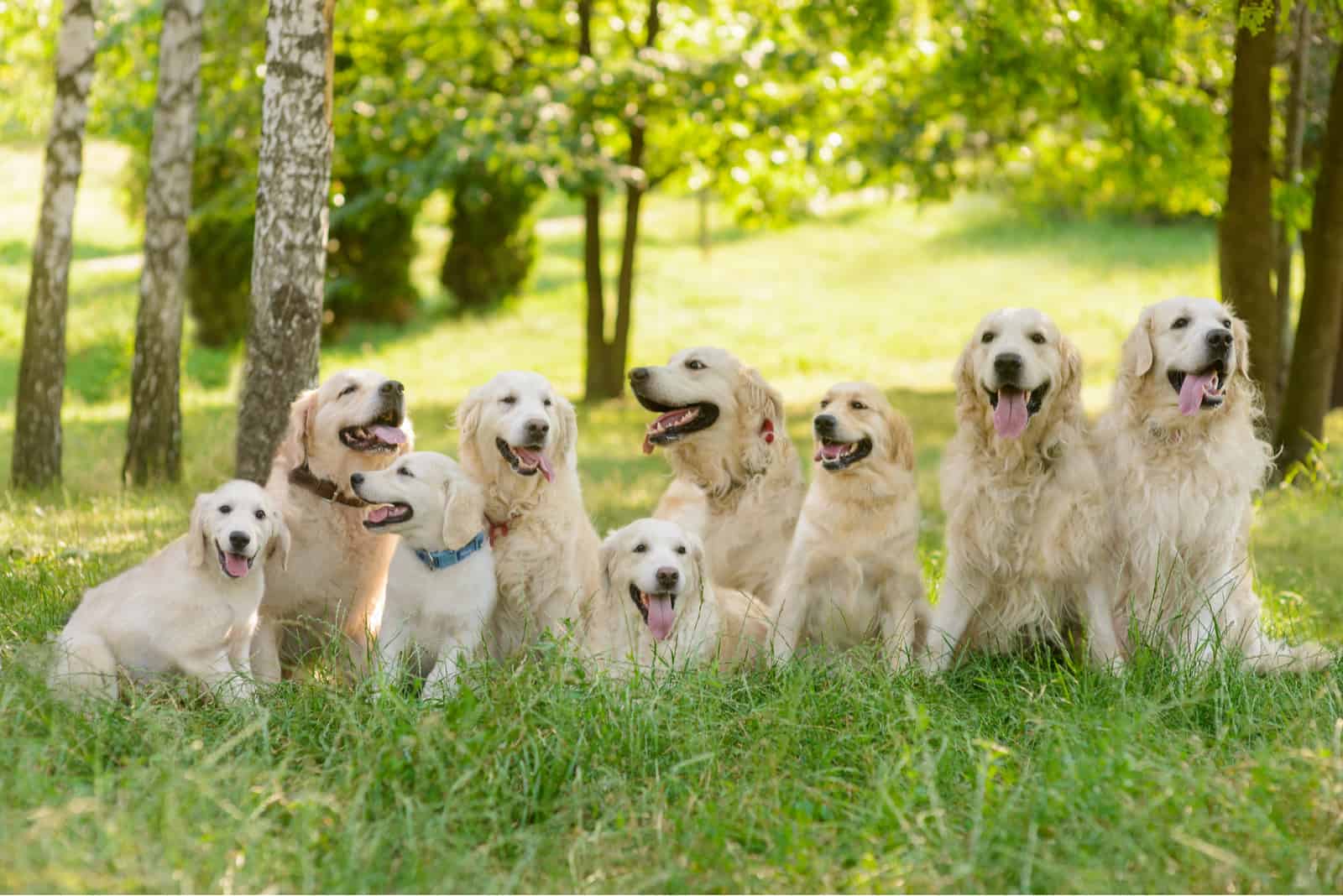 Now is the right time to call in and place yourself on the waiting list of Creed Goldens. This breeder from Fort Worth will be having Golden Retriever puppies by the end of this year, and you definitely don't want to miss that.
Creed Goldens is a family-owned Golden Retiriever breeder. They only have Golden puppies ocassinally, so don't expect to cal in and demand a puppy right away.
Creed Goldens are all family dogs with litters of puppies that will be treated with utmost care.
All puppies are submitted to ENS or Early Neurological Stimulation. This ensures they turn into well-behaving puppies without any socialization issues.
Creed Golden puppies are all AKC-registered, perfectly healthy, and free from any nasty parasites. However, they come with limited registration, so better know that if you're planning to breed your dog. These are pet-quality Golden Retrievers with a heart truly made of gold.
Breeder's details
Website: Creed Goldens
Location: Fort Worth
Phone: +1 940-727-8442
Email: [email protected]
Social media: Facebook and Instagram
Best Chihuahua Breeder
5. Hill Country Chihuahuas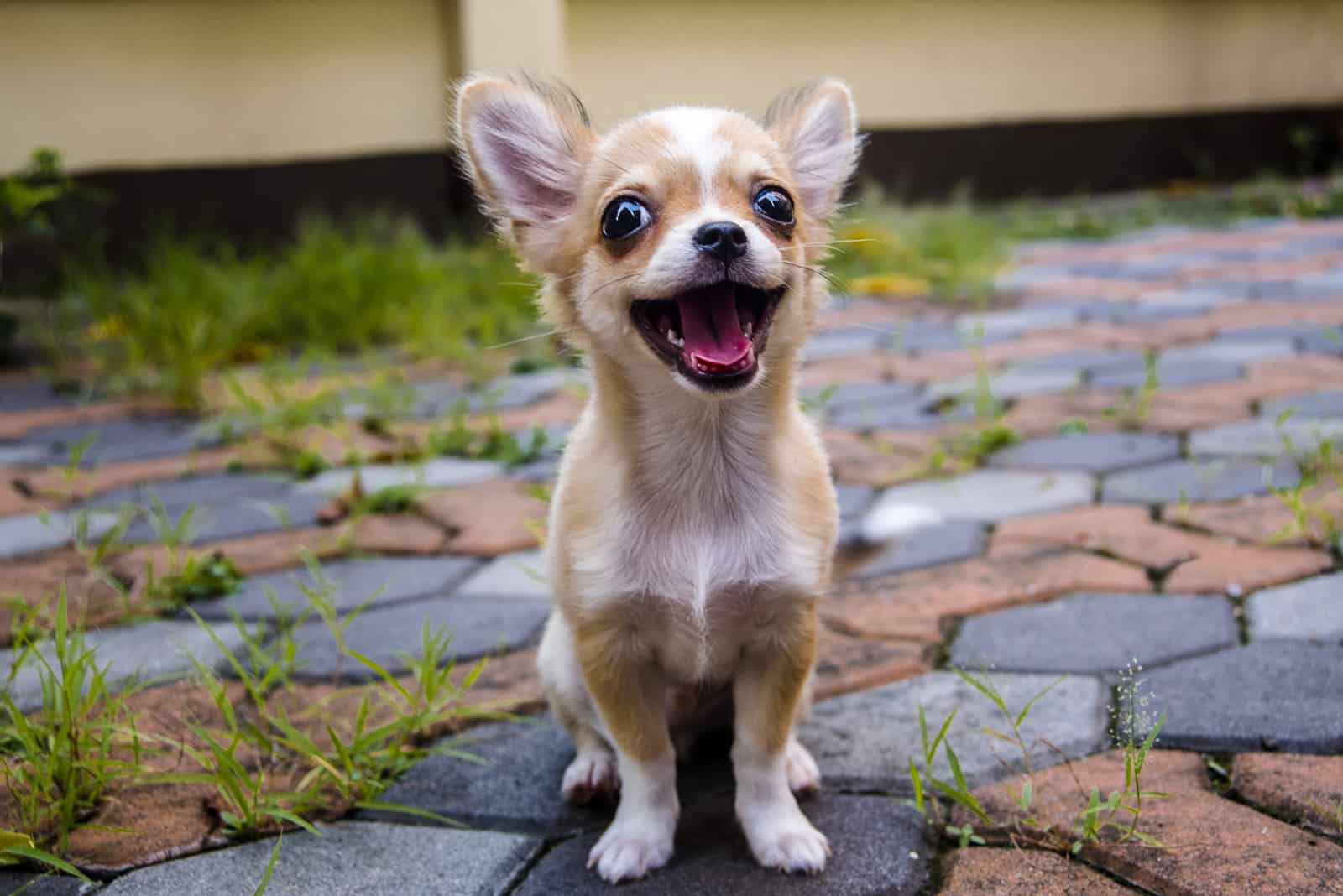 Ever since 2004, Hill Country has been focused on breeding high-quality Chihuahua pups.
Throughout the years, this breeder has become one of the best Chihuahua breeders in the States, no only in Texas.
Known for breeding both long haired Chis and smooth-haired Chis, Hill Country has shown its expertise in raising dogs according to the highest AKC breed standards.
I like to say that Hill Country Chihuahuas are being socialized since they were inside their mommy's belly. Seriously, these little social butterflies are surrounded with people all the time, which makes them some of the most socialized dogs in entire USA. They're real people pleasers and love their hoomans dearly.
If you're interested in a Hill Country Chi, better contact the breeder. They don't have puppies all the time because they care not to overbreed their Chi guys and girls. All of these Chihuahuas are valued family members.
You'll get one too if you decide to buy a puppy from this lovely family from Austin.
Breeder's details
Website: Hill Country Chihuahuas
Location: Austin
Phone: +1 800-803-9208
Email: [email protected]
Best Australian Shepherd Breeder
6. Bluebonnet Ridge Aussies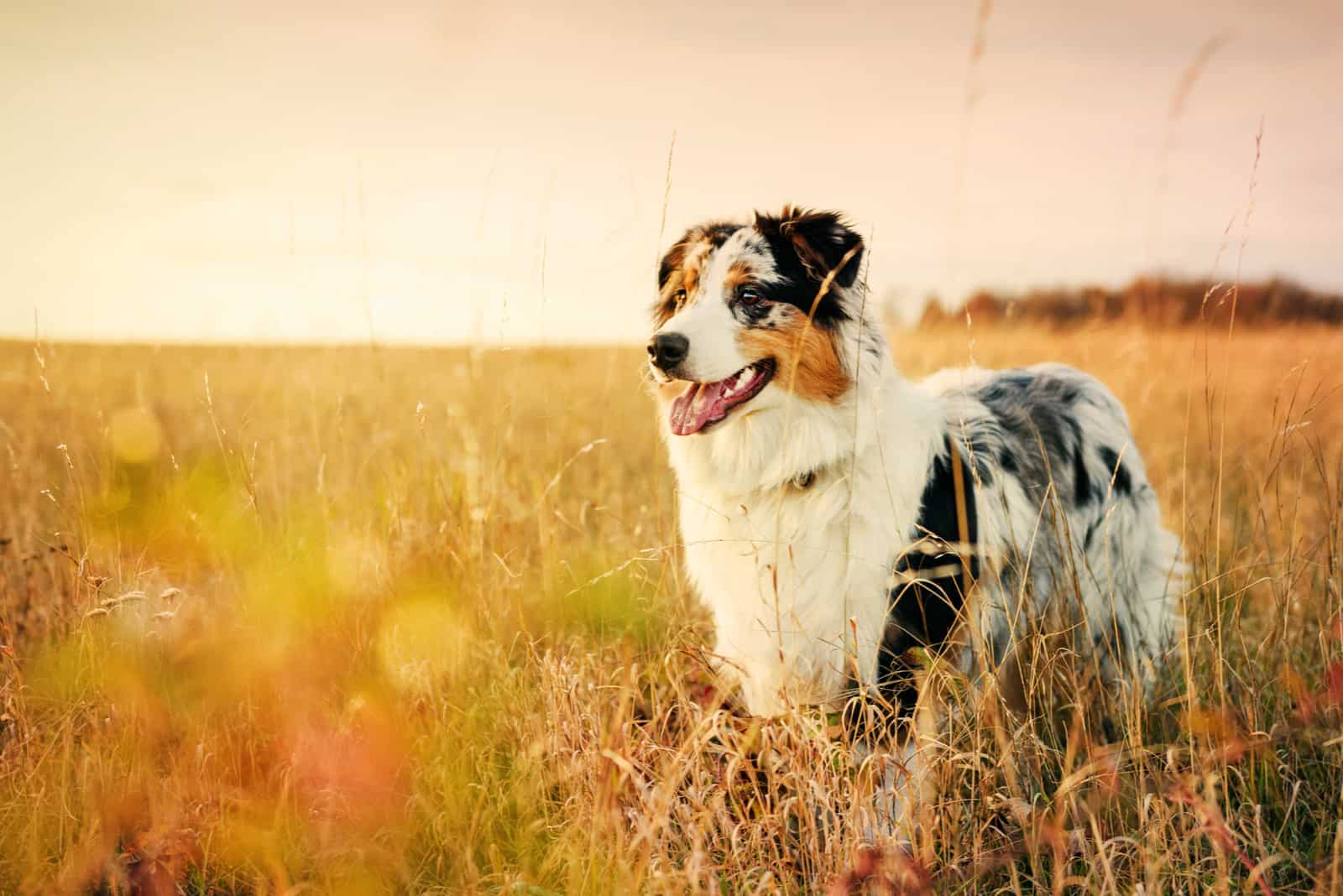 Over a decade and a half ago, the Bluebonnet family fell in love with an Aussie puppy named Maverick. He was adopted as an emotional support dog for their teen son that was fighting depression back in the days. Maverick was such a good companion.
It was only then when the family realized there aren't any good Australian Shepherd breeders in the state of Texas. There were only puppy mills and backyard hobby breeders. Thanks to Maverick's great help, the Bluebonnet Ridge family started their breeding business.
The goal was to breed sweet pups that will offer support to those in need, just like their forefather- Maverick!
Sadly, both Maverick and the family's son, Drew, passed away some time ago. Still, the comitted breeding practice continued. Bluebonnet Ridge Aussies are still among the best Aussie dogs in the entire Lone Star State.
All Bluebonnet puppies are raised indoors, following the Puppy Culture Protocol.
This breeder has standard and mini Aussies. So, just call in, ask for more detailed info on the puppies, and pick your ideal size!
Breeder's details
Website: Bluebonnet Ridge Aussies
Phone: (469) 688-7001
Social media: Facebook and Instagram
Best Corgi Breeder
7. Armnaleg Ranch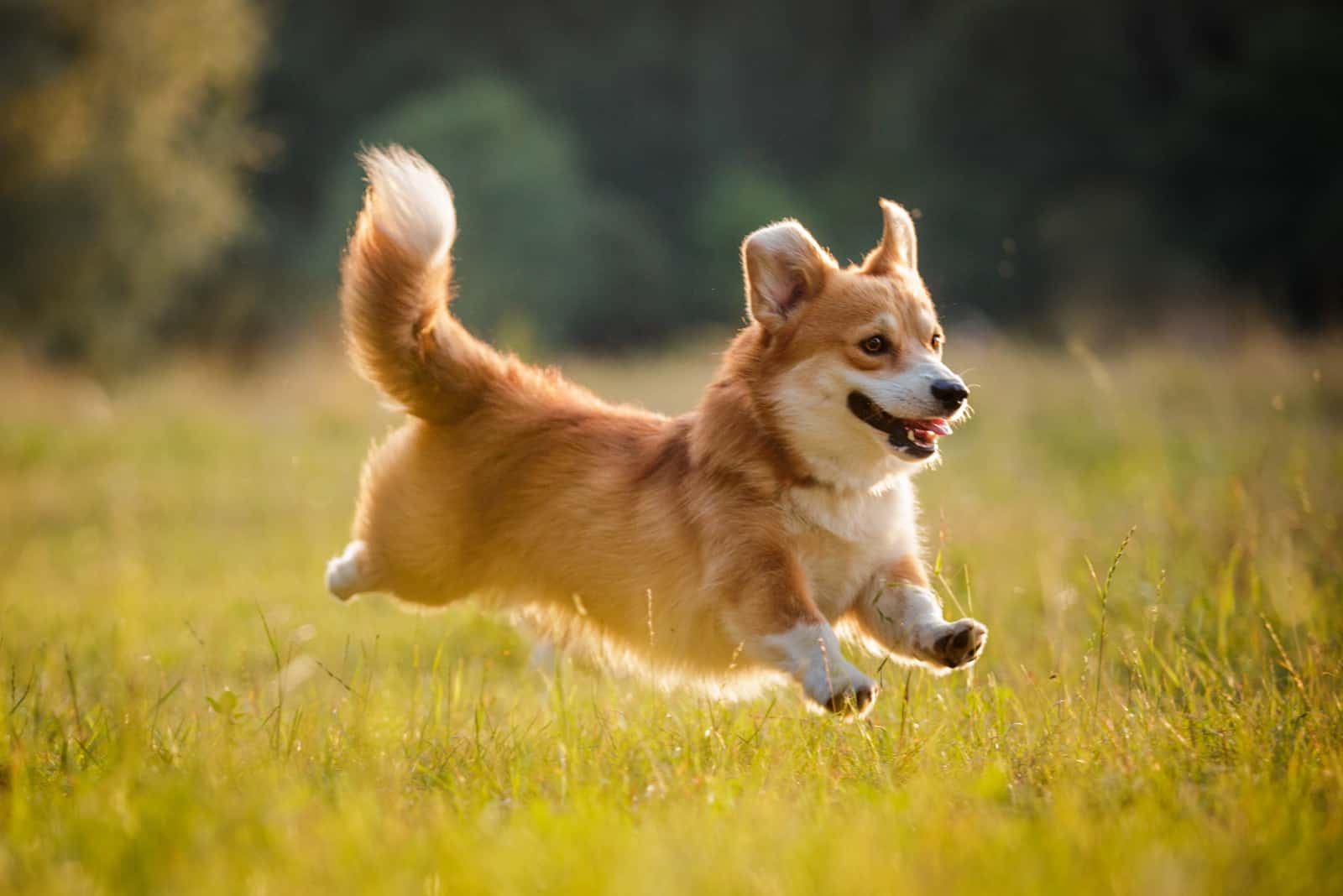 The Armnaleg Ranch is proud of their purebred Corgis of all kinds, including Cardigan Welsh, Pembroke Corgi, and American Corgi. The Ranch has been breeding dogs since 2002. Today, they're your starting point if you want a Corgi puppy.
All of the Armnaleg Ranch Corgis will be registered with any of the official clubs, including AKC, ACA, and CKC. You can rest assured they will be healthy puppies, regularly tested for hereditary diseases.
Before they go to their forever homes, the puppies will be submitted to vaccinations, deworming, and vet check ups. Once they turn 8 weeks of age, these Corgis will be ready for adoption.
What really impresses me about the Armnaleg Ranch is their health guarantee for amazing three years! Besides that, the breeder doesn't let the puppies play in the dirt while they're too young, simply to prevent diseases.
Armnaleg Ranch Corgis will also start their crate training at the age of five weeks. Once the time comes for you to get your best friend, he or she will almost be potty trained. And that's pretty amazing, don't you think?
Breeder's details
Website: Armnaleg Ranch
Location: 1945 COUNTY ROAD 3109, JACKSONVILLE, TX 75766
Phone: (903) 721-3844
Best Goldendoodle Breeder
8. Oodles Of Doodles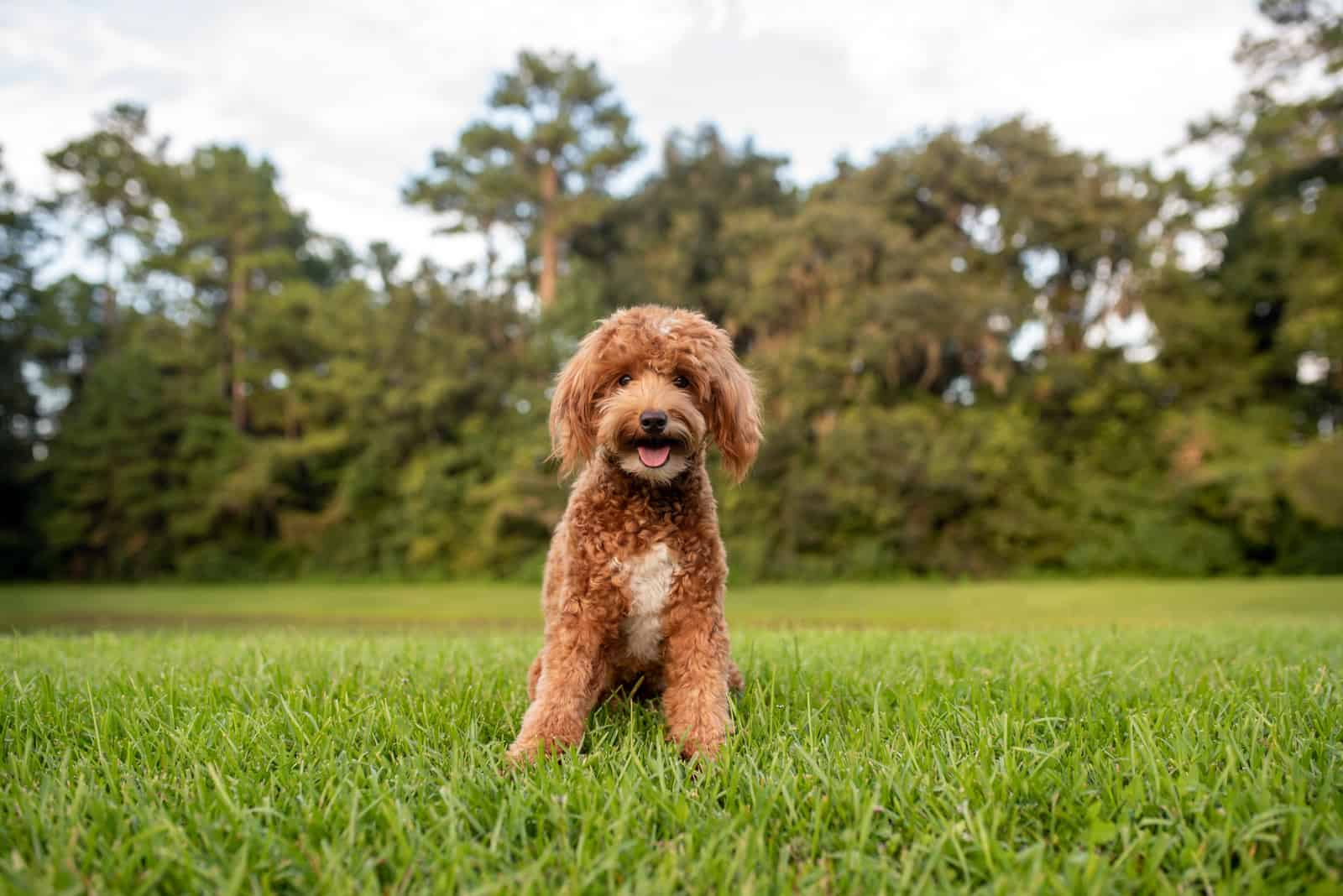 If you want an F1 Goldendoodle, or maybe an F1B or F1bb Goldendoodle, and you live in Texas, then you should check out Oodles Of Doodles and their breeding program. People love Goldendoodles as family pets because they're hypoallergenic.
You'll love Oodles Of Doodles Goldendoodle puppies for their pawmazing temperament!
This reputable breeder raises Goldendoodles that will carry either red, cream, golden, or apricot coat color. Once they turn six weeks of age, the breeder will be able to determine the puppy's coat type. It will be curly or wavy. Also, Oodles Of Doodles used to carry parti Poodles, so that Poodle coat color can also happen again in the future.
In order to get a Goldendoodle puppy from this breeder, you'll have to put down a $300 deposit. Their puppies cost $3,000 each, and that's without breeding rights. If you live far from the breeder, they will arrange a free shipping to you, but only if you live within 250 miles of range.
Breeder's details
Website: Oodles Of Doodles
Location: Near Beaumont
Phone: (936) 933-7226
Email: [email protected]
Best Yorkie Breeder
9. Wendys Yorkies
If you get a Yorkie from Wendys, you'll get a pre-spoiled new puppy! And that's nothing to be afraid of! Spoiled means loved, and you can't ask for a better approach to puppies from your dog breeder.
Wendys Yorkies are truly loved creatures. They're born inside the home, where they stay until they're ready for the adoption.
The breeder, Wendy Wanderburg makes sure her dogs are completely healthy and up to date with all their shots and deworming treatments. Breeding puppies is something Wendy does as a full-time job. This can only mean she's super-devoted to raising wonderful little pups.
Besides little Yorkies, Wendy and the rest of her family are really into breeding other small dogs like the Maltese, or the Yorkie and Maltese mix- the Morkie!
All pups are registered with APRI or the American Kennel Club. All dogs come with a health guarantee, so you can be sure they're completely sound pups.
Breeder's details
Website: Wendys Yorkies
Phone: (903) 249-9360
Email: [email protected]
Best Labrador Retriever Breeder
10. Seven Oaks Kennel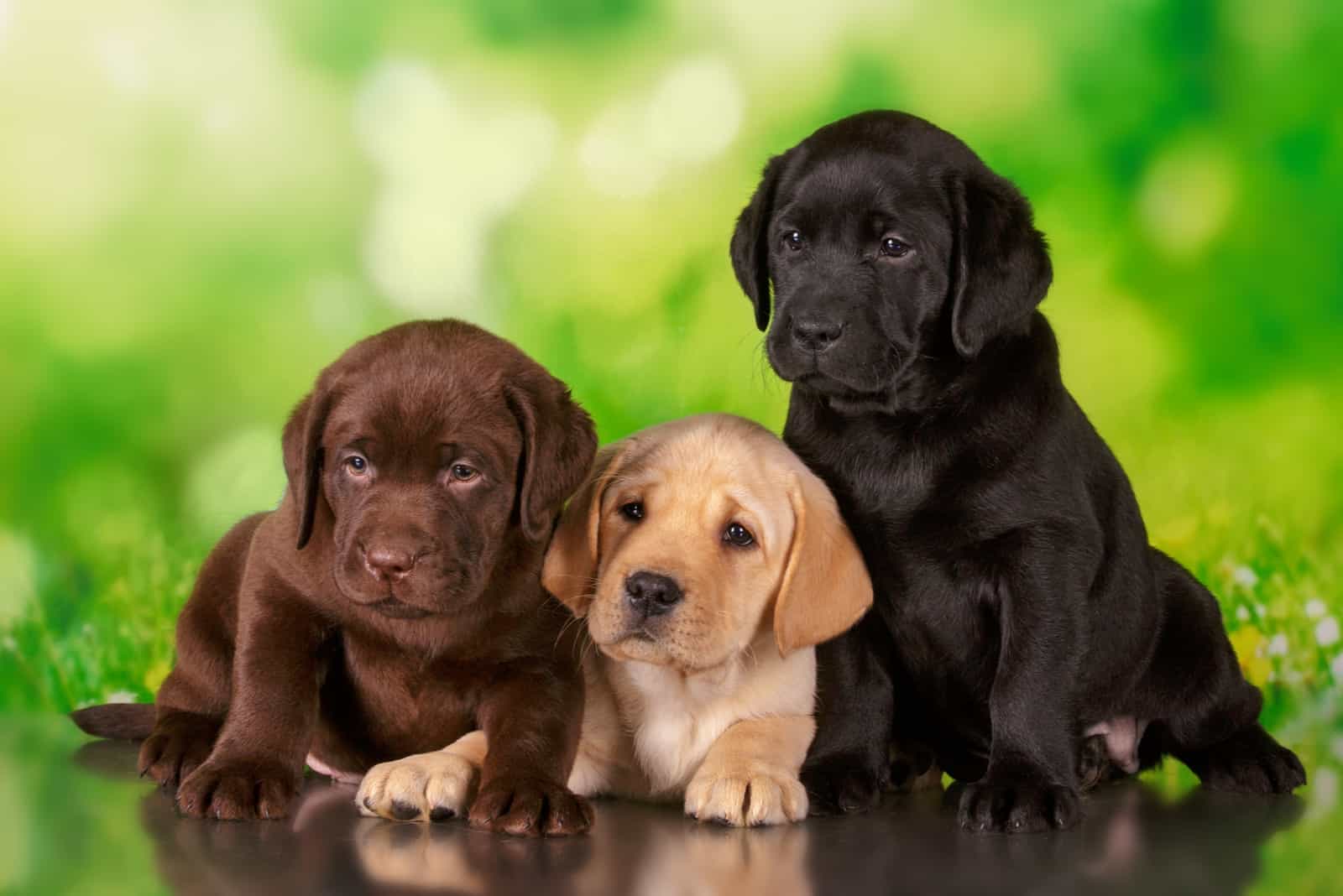 Chris and Linda, and their small family, have been raising wonderful Labrador Retrievers in their home in Texas. The family kept up their great love for Labrador Retrievers upon moving there from Illinois. They bought a lovely home with an 8 acres of land, where dogs can enjoy their freedom.
The Seven Oaks Kennel Labs are AKC-registered. They will be submitted to Embark testings on over 190 health conditions. These Labs are purposely bred with medium energy so they fit perfectly as family dogs, even for first time owners.
All pups will come registered with the official club, microchipped, dewormed, and vaccinated up to their schedule. Besides a puppy package from the breeder, the Seven Oaks Lab will also bring an amazing 2 year-long health warranaty!
The Seven Oaks usually breeds chocolate, yellow, and black Labs. They will cost $1,500 or so. However, Foy Red, Silver, Charcoal, and White with black nose are also popular with this breeder. Labs with such coat color cost $1,800.
Breeder's details
Website: Seven Oaks Kennel
Location: Hill Country off of Hwy 281 in Spring Branch Texas
Phone: (210) 777-1464
Email: [email protected]
Best Labradoodle Breeder
11. Australian Labradoodles Of Texas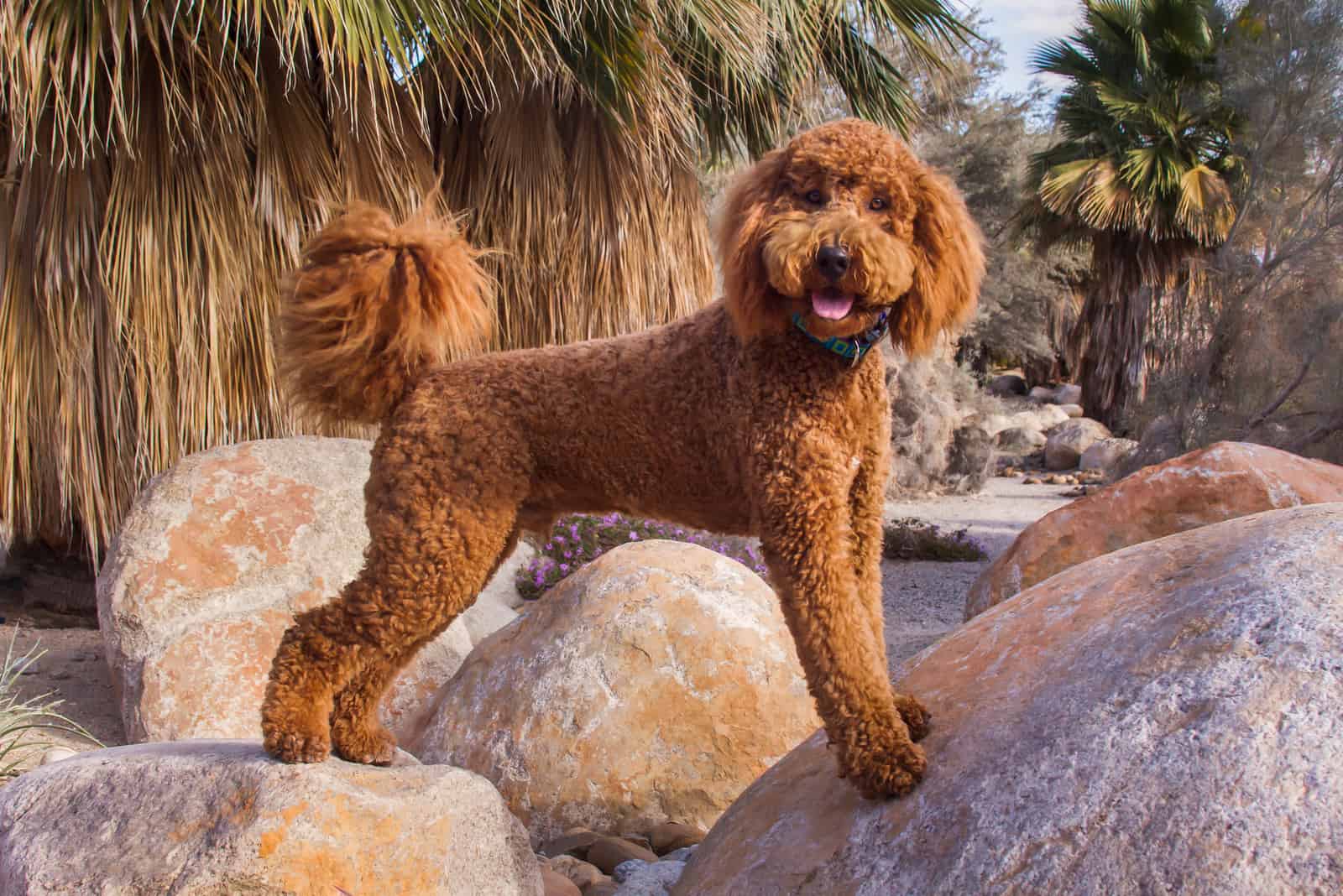 Australian Labradoodles Of Texas are sweet Labradoodle pups that are a result of breeding the kindest family dogs. These are multigenerational Labradoodles, so expect a high chance of your Labradoodle being hypoallergenic.
The entire breeding stock will be carefully selected and checked before breeding. Their pedigree will be evaluated, as well as their health.
Even though this breeding facility was eastablished in 2013, they've managed to build a name in the dog breeding business. It took Lindy, the owner and the breeder, around six months to learn everything about Labradoodles and to decide these are the perfect pups for her family.
Lindy wanted everyone to know how amazing Labradoodles really are. Thus, a breeding program was born.
Lindy usually breeds apricot, cream, red, gold, chocolate, caramel, and black Labs. Each puppy requirers a $500 deposit. There's a long waiting list of sic to twelve months. If you want one of Lindy's Labradoodles, make sure you contact her in time and ask to reserve you a puppy.
Breeder's details
Website: Australian Labradoodles Of Texas
Phone: 832-483-4222
Email: [email protected]
Social media: Facebook and Instagram
Best Dachshund Breeder
12. Darlin Dachshunds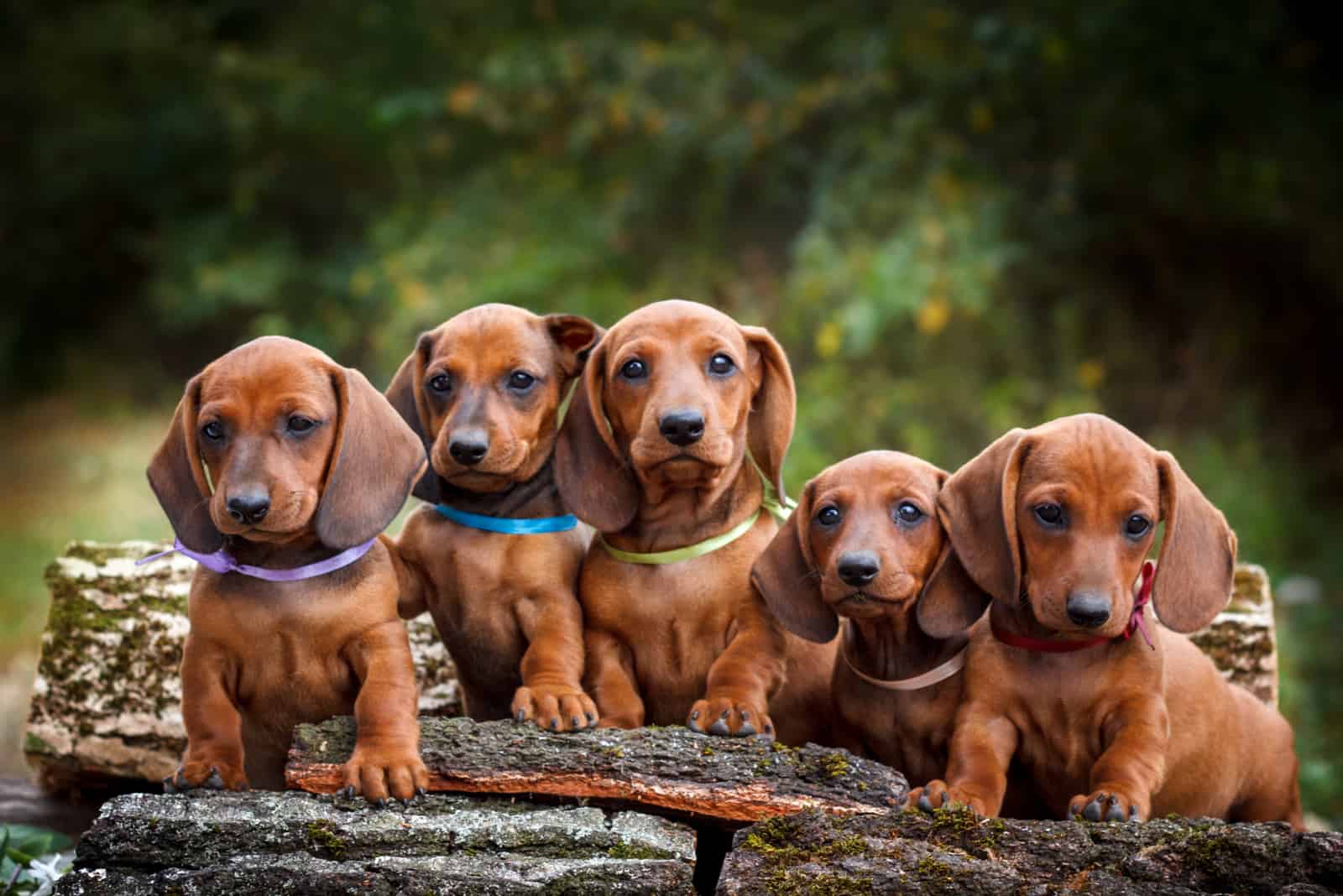 Darlin Dachshunds is a breeding facility on over 122 acres of land in a small country town called Louise, Texas. This is a family-owned breeding business that's become a true profession.
It all started back in the days when the family heard that Doxies were excellent dogs for the state of Texas since they will chase away snakes, mice, and other tiny creatures. And the rumors were true!
Besides begin excellent home guardians, Darlin Dachshunds are also valued family members and dogs that reall get you. These pups are showered with love so much, they're becoming spoiled like crazy.
Darlin Doxies will all be clear from any parasites. They're vaccinated dogs and will be submitted to regular vet check ups. Also, these pups come with one year health guarantee on any life-threatening conditions.
What's so interesting aboutthese pups is that they come with full AKC breeding rights. To get one of these babies, you'll need a budget from $1,100 to $1,800, depending on the coat color.
Breeder's details
Website: Darlin Dachshunds
Phone: 979-578-1072
Email: [email protected]
Best Rottweiler Breeder
13. Haus Der Grossen Pfoten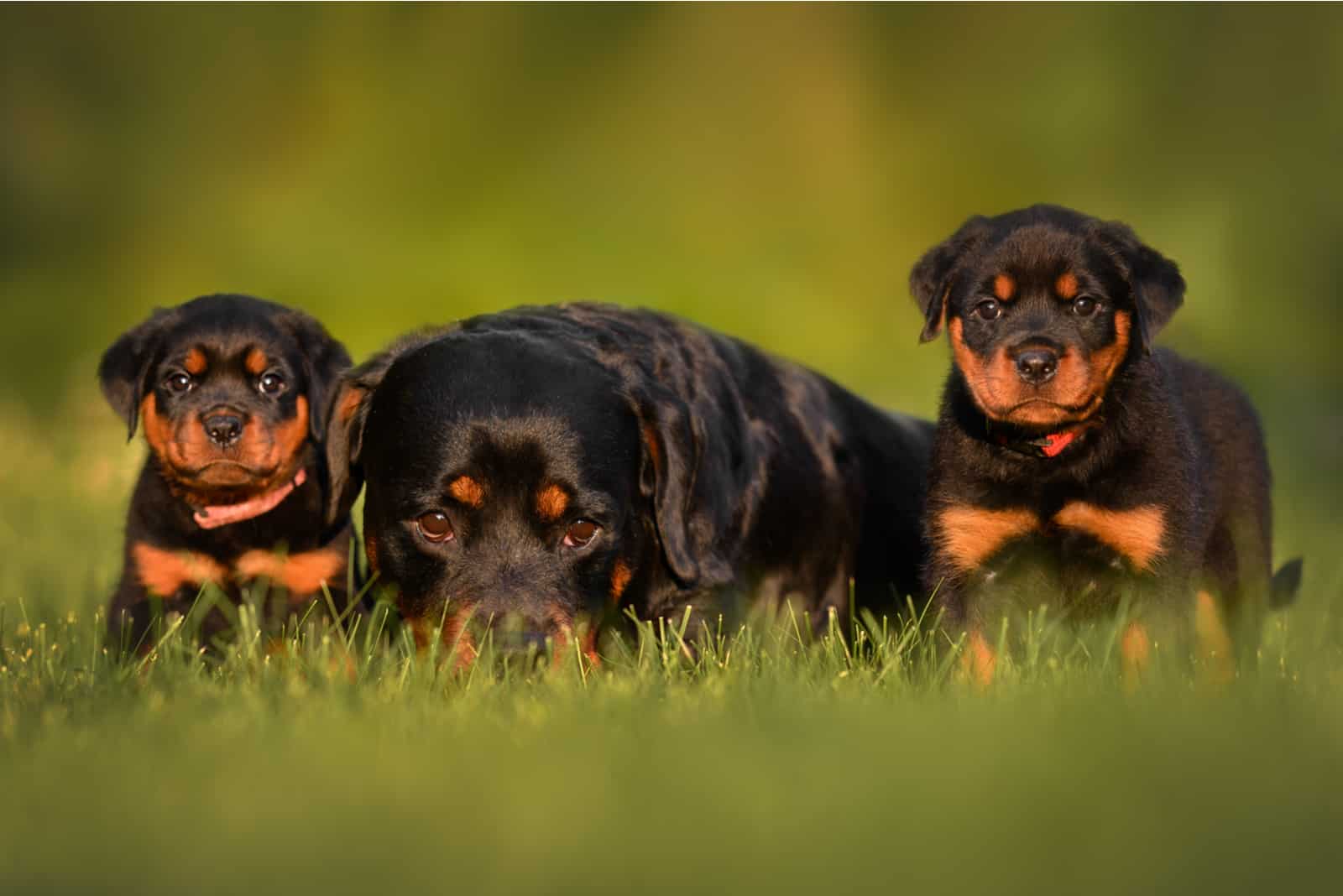 Let's meet a Code of Ethics Rottweiler breeder from Houston.
This is Haus Der Grossen Pfoten, a place where you come to get a Rottweiler puppy and your new family member. Because, all pups at the House Of Large Paws are treated like valued family members.
This breeder makes sure not only to breed exceptional dogs, but to create a safe environment for all their Rotties.
Ever since 2006, this breeder has been on the top of the game. This is the first stop you need to make when looking for a Rottie puppy. Some of the finest show dog lines are behind these Rottweiler puppies.
The Large Paw House is no home for service dogs that won't show you affection. This is a place where love and affection shine out of every pore!
Breeder's details
Website: Haus Der Grossen Pfoten
Phone: (713) 933-4773
Email: [email protected]
Best Pomeranian Breeder
14. Ryan's Precious Pomeranians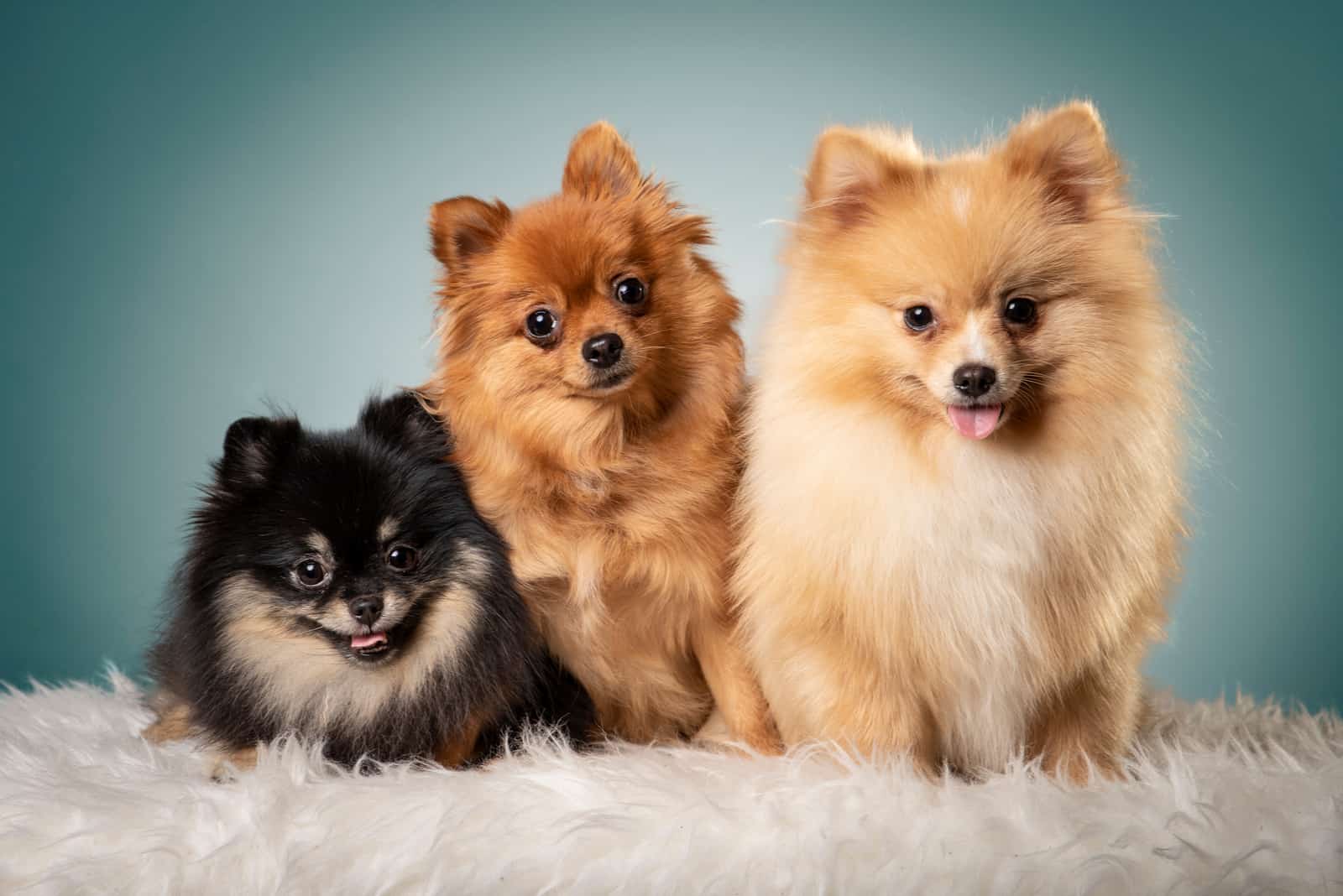 For over two decades, April Ryan and her large family of pets, have been focused on breeding tiny Pom Poms! Meet the Pomeranian breeder in Texas that really knows how to raise puppies the right way.
Ryan's biggest worry is to breed puppies of great health. That's why they make sure every puppy goes home with a detailed report of all vet check ups, and a year-long health guarantee.
Ryan's Pomeranians are all AKC-approved pups. You can absolutely buy a Pom from this breeder!
Breeder's details
Website: Ryan's Precious Pomeranians
Location: 2665 SW Hulen St Burleson, TX 76028
Phone: 8179449568
Email: [email protected]
Social media: Facebook
Best Bernedoodle Breeder
15. Fort Mason Bernedoodles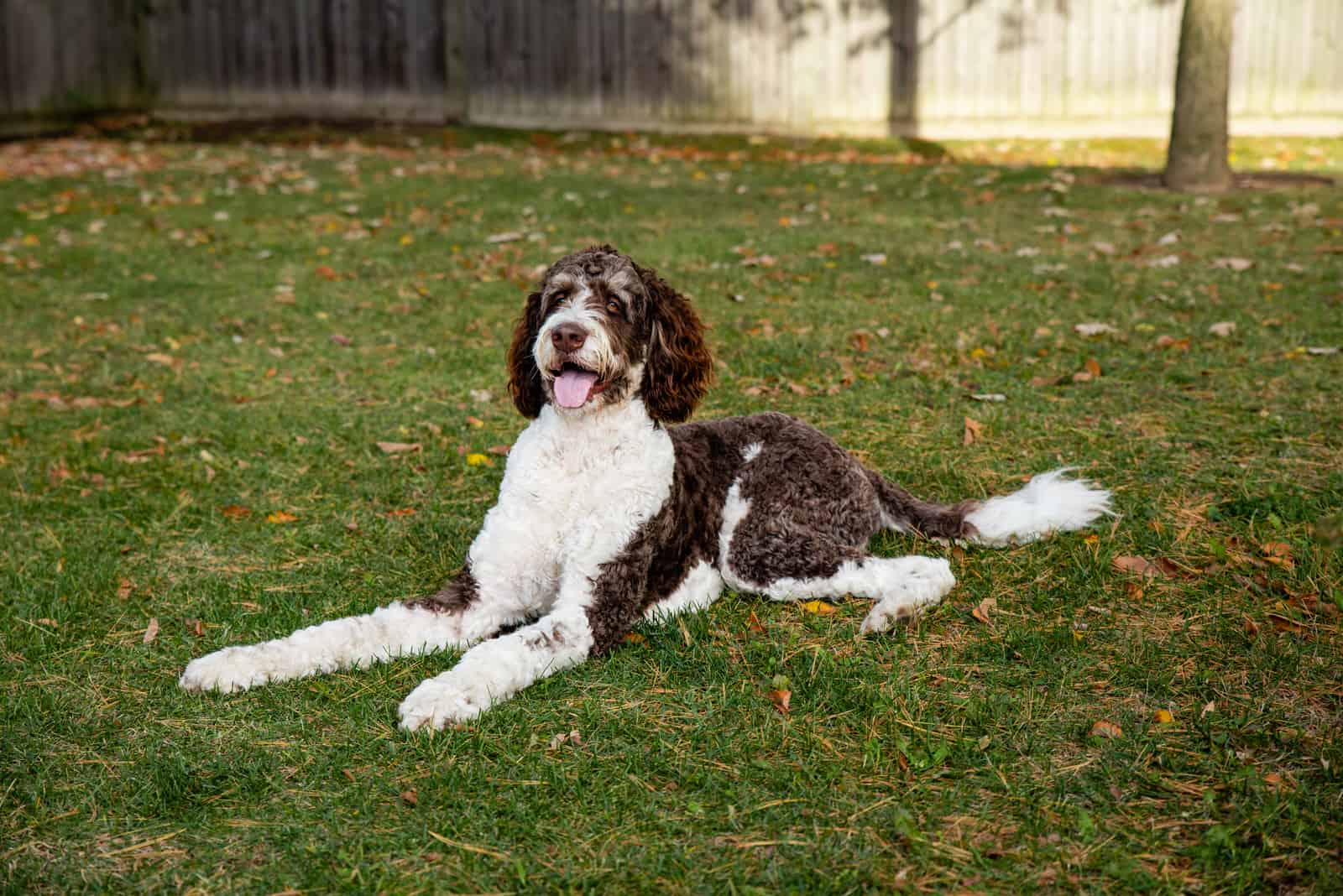 A family ranch in Fort Mason, Texas, is a home to precious Bernedoodle puppies. They come from a Poodle dad and a big Bernese Mountain Dog mommy. The breeding stock comes from champion dog lines from the States and the world.
Fort Mason Bernedoodles are truly remarkable dogs. The heavy price of $5,000 shouldn't surprise you.
If you want a new family member that will blow you off with its intelligence and kind temperament, this is the designer pooch for you.
Breeder's details
Website: Fort Mason Bernedoodles
Location: 506 Ranch Hand Rdm Mason, Tx 76856
Phone: 325-347-2482
Email: [email protected]
To Sum Up…
The Lone Star State has a lot to offer. We've seen that on the example of our top 15 best dog breeders in Texas.
Now, remember, this is only a small number of breeders in the state of Texas. There are a bunch of more to come. But, for now, these are the best of the best.
I've done my fair share of research and managed to find the most popular dog breeds in Texas, and thus the most popular dog breeders.
I hope you'll like at least one of the pawmazing dog breeder in Texas!