So, you've decided to adopt a Corgi! Congrats! You've picked one of the most special dog breeds of them all. Corgis are so great, even the British Royal family loves them!
But, where do you get these sweet pooches? Do you need to fly over to the Island to adopt a Corgi? Are there any good Corgi breeders in Florida?
Of course, Florida has excellent Corgi breeders. They're reputable sources that offer premium-quality Corgi puppies. You will be impressed and simply enchanted by their lovely temperament and cute looks.
To narrow down the search for you, we've come up with a list of the best Corgi breeders in Florida. Sure, you can go online on AKC
Marketplace and look for Corgis, but the breeders listed below are a much safer option.
Besides, you'll definitely get your money's worth if you pick a Corgi from John Corgi, Star Welsh, or any other Corgi breeder we have for you.
Want to be sure your new puppy will be happy, healthy, and full of joy? Keep on reading!
Corgi Puppies For Sale In Florida
Look no further! Here's a list of all the good Corgi breeders in Florida, along with their email, phone number, website, and social media pages. We recommend you take a look at their website or social media to see what their dogs and puppies have been up to lately. It's a great way to see what kind of a breeder you're dealing with.
1. The Corgi Lady.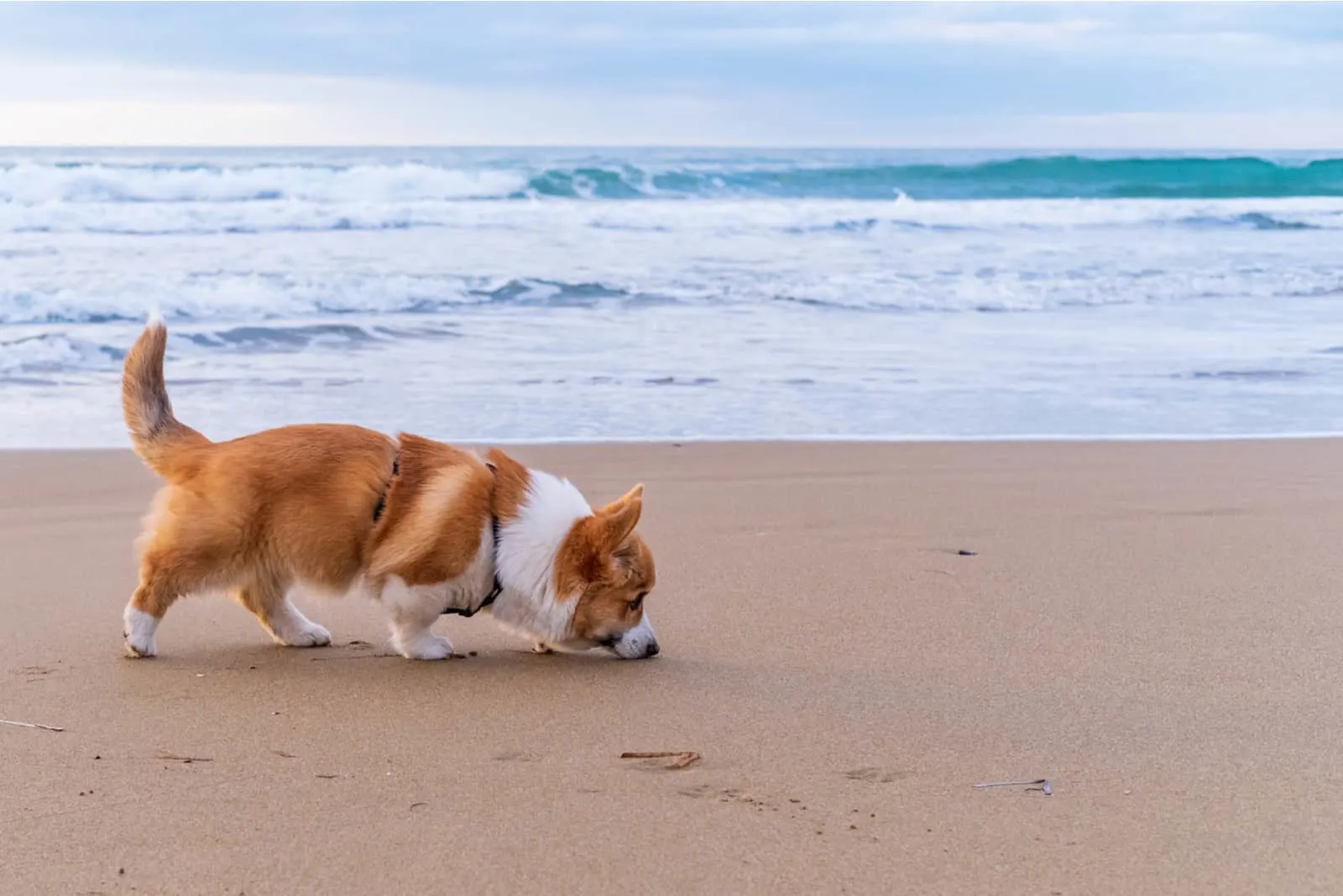 Just outside Ocala, Florida, there's a small horse ranch packed with happy animals, including Corgi dogs. The owner, Lee English, and her husband, have been breeding Welsh Corgis for decades. It all started when Lee got her first Corgi from her husband in 1989. The love for these stumpy doggos kept her going on ever since.
The Corgi Lady claims that her puppies are born and raised in a home environment. They are kept there for up to week 4 of age, when they move to kennels with their moms. But, don't worry about the puppies not getting enough playtime. They're being raised on a lovely ranch where they can roam freely twice a day, and play with their toys.
All puppies are dewormed every two weeks, and they receive their first vaccinations at the age of 6 weeks. At the age of 8 weeks, the puppies receive their second vaccinations and a complete vet checkup with records that go into their papers. Lee then gives them their first heartworm treatment as well as a flea treatment.
If you're not satisfied with your chosen puppy, Lee will replace it with another one. Everything for a valuable customer!
Corgi Breeder Details
Address: 519 N. O'Brien Point, Lecanto, Fl. 34461
Phone: 352-563-6827
Email: [email protected]
Website: https://www.thecorgilady.com/aboutus.html
2. John Corgi Puppies, Florida.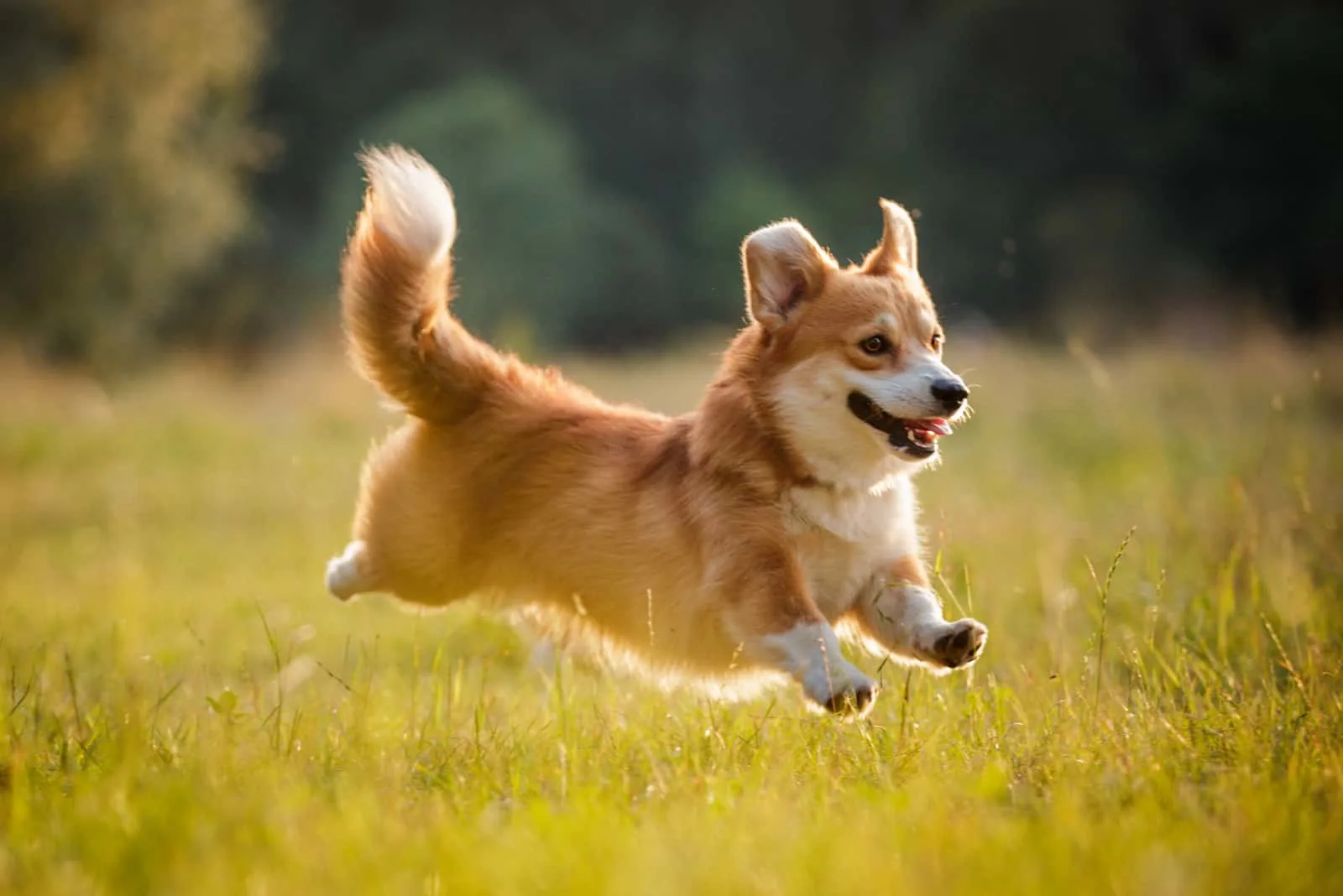 The John Corgi Puppies breeder is a reputable source for choosing socialized, well-trained, healthy, and certified Corgi puppies.
All of their puppies are born and raised in the breeder's home. This is an excellent opportunity to have the puppies socialized from day one.
When they arrive at their furever home, the puppies are capable of getting along with new people and animals, too.
When you put down a payment, the puppies will be shipped to your address within 48 hours.
You don't have to worry about the breeder supporting unethical practices. In fact, the John Corgi Puppies breeder does not support puppy mills, and approaches the Corgi breeding business professionally.
Corgi Breeder Details
Contact Email: [email protected]
Website: John Corgi Puppies, Florida
Phone: +1 (318) 610-0153
3. Sunkissed Kennels.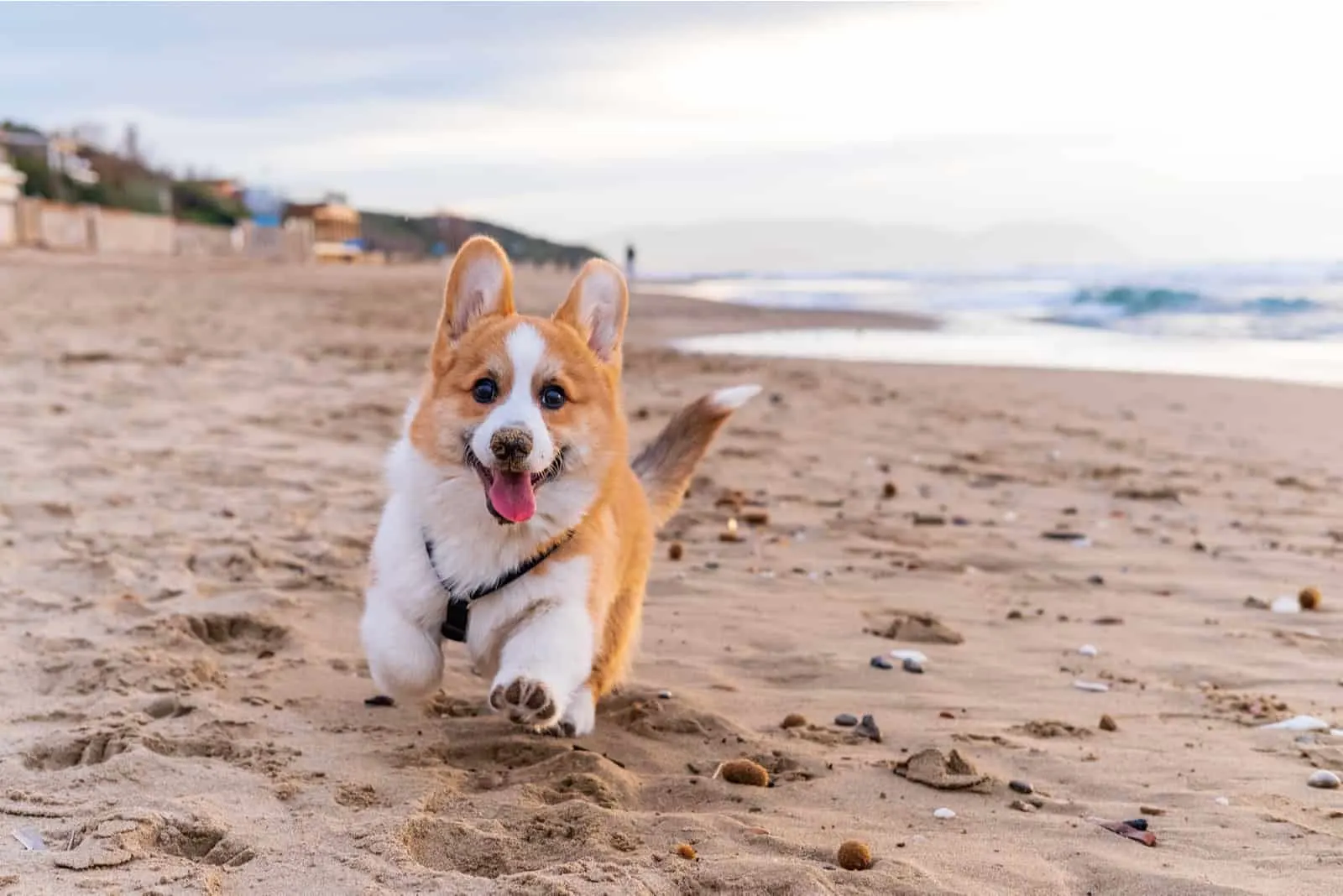 The love for Corgis started 22 years ago when Cathy Baker fell for a Cardigan Corgi. Ever since then, Sunkissed Kennels has been breeding and raising Corgis in all sorts of colors. Her favorites are black and blue merles.
Cathy, along with her husband, Joe, have been in the dog breeding business for decades. Cathy has actually been a dog groomer for 27 years now. If anyone understands dogs, it's Cathy!
She strives to breed the best Corgis, with supreme health and with an excellent pedigree. Give her a call because Cathy is one of those Corgi breeders in Florida you can trust.
Corgi Breeder Details
Owner: Cathy & Joe Baker
Address: 2906 SW 96th Street, Stuart, FL 34997
Phone: (772) 220-4348
Email: [email protected]
Website: http://www.sunkissedkennels.com/about-us.htm
4. Riverside Pembroke Welsh Corgis.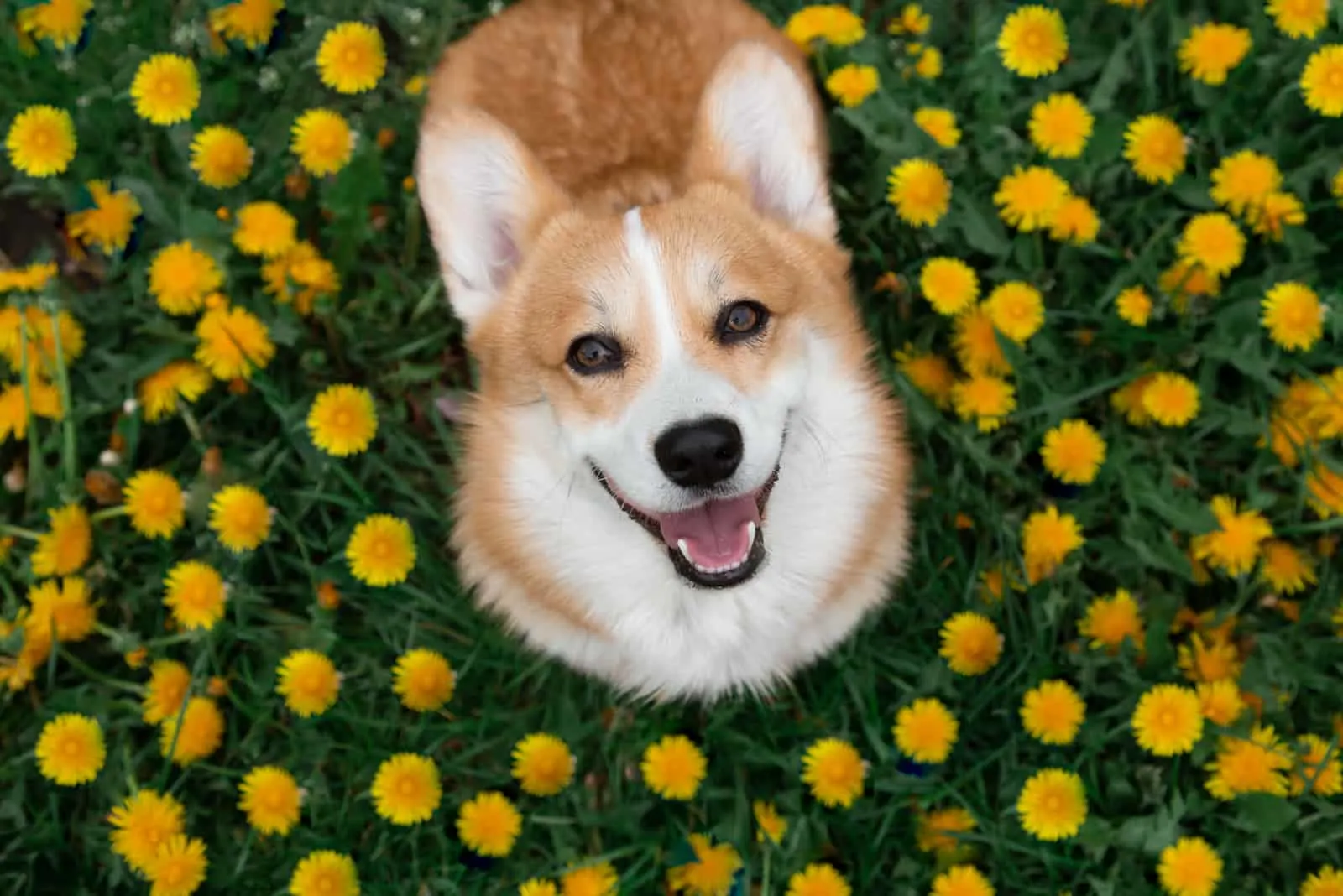 Right next to the wonderful Indian River section of Florida's Intercoastal Waterway, there is a Corgi breeder known for exceptional work done with breeding and raising these dogs. This is a small kennel that raises show-quality Pembroke Welsh Corgis.
The owner is a breeder with experience, and a member of the Sunshine PWCC, the Lakeshore PWCCA, the Treasure Coast Kennel Club, and the Welsh Corgi League.
Riverside puppies are born and raised in the breeder's home, treated as equal family members. The puppies enjoy big, fenced yards, a pool for swimming lessons, and grassy surfaces for long walks.
A Riverside Corgi puppy is tested for Von Willebrand's disease, and it carries eye certificates from the CERF and hip certificates from the OFA.
Don't worry about whether you will get a healthy puppy from this breeder. The whole family makes sure their Corgis are of premium health and quality.
Corgi Breeder Details
The owner: Deborah Shindle
Email: [email protected]
Website: https://www.riversidepwc.com/contact.html
5. Classic Corgi Puppies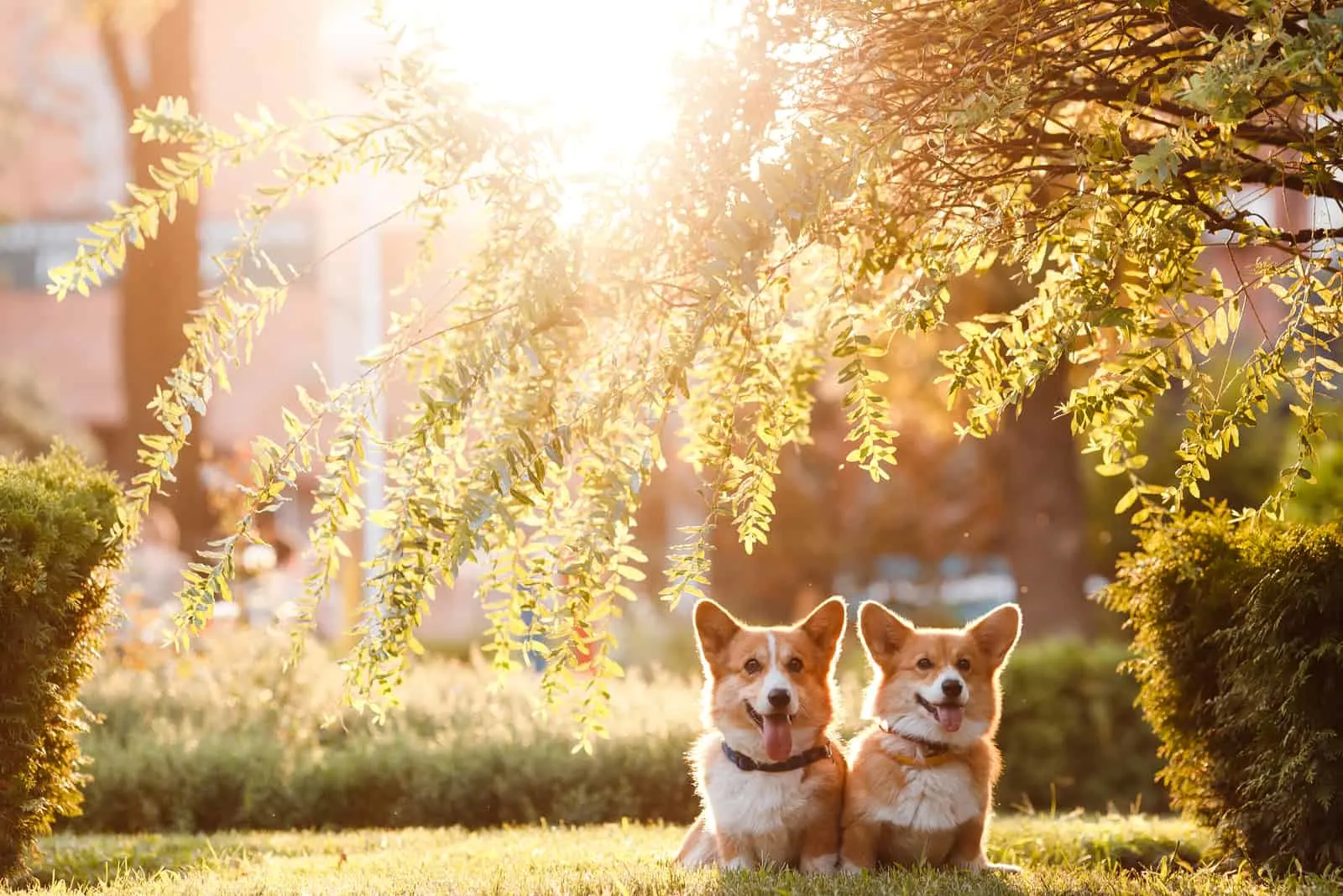 Classic Corgi Puppies is a home-based breeding program run by Austin and Brenda. Their goal is to breed puppies that are healthy, happy, athletic, playfull, full of joy, affection, and fun; ready to show love to their forever homes.
These guys raise their Corgi puppies inside their home, which is a safe environment for the dogs that is full of love, care, and fun things to do. All of their puppies are ready to be adopted without any major transition issues.
Corgi Breeder Details:
Website: Classic Corgi Puppies
6. Jan's Best Corgis, Florida.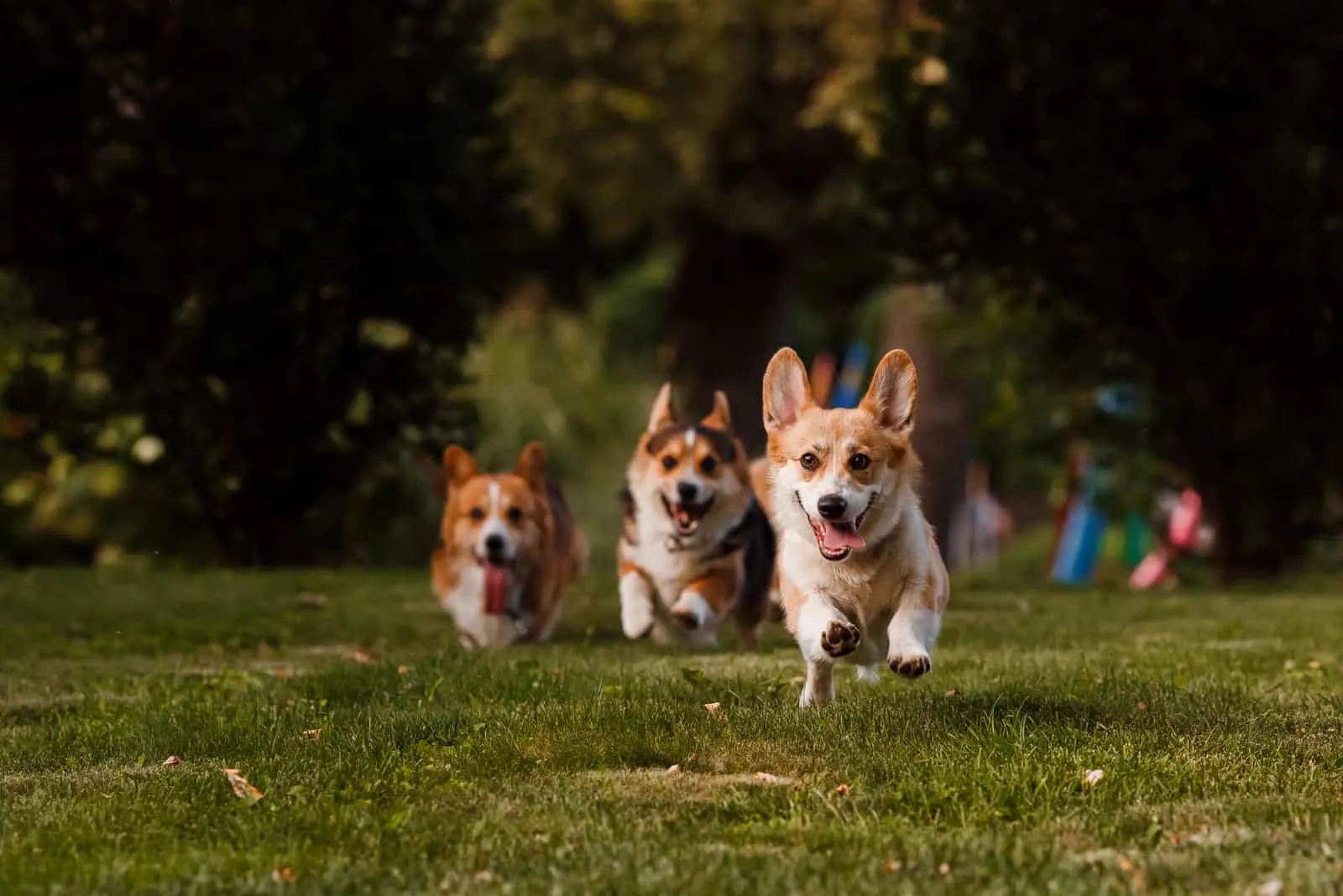 Jan's Best Corgis truly carry some of the best dogs in the state of Florida. Their Corgis are healthy, happy, playful, smart, weigh less than 25 pounds, and come in all sorts of coat colors.
This breeder has a breeding program that carries puppies of all colors, and takes extra special care of their upbringing. The puppies are raised in a fun environment where they can be as free as they want to be.
The reason why we love recommending this breeder is because they only have a few litters every year. No overbreeding in this place! If you want their puppy, you should contact them early and have them put you on their waiting list. You will need around $1,500 to buy a puppy.
Corgi Breeder Details
Contact Email: [email protected]
Website: Jan's Best Corgis, Florida
Location: Newberry, Florida
7. Star Welsh Corgi.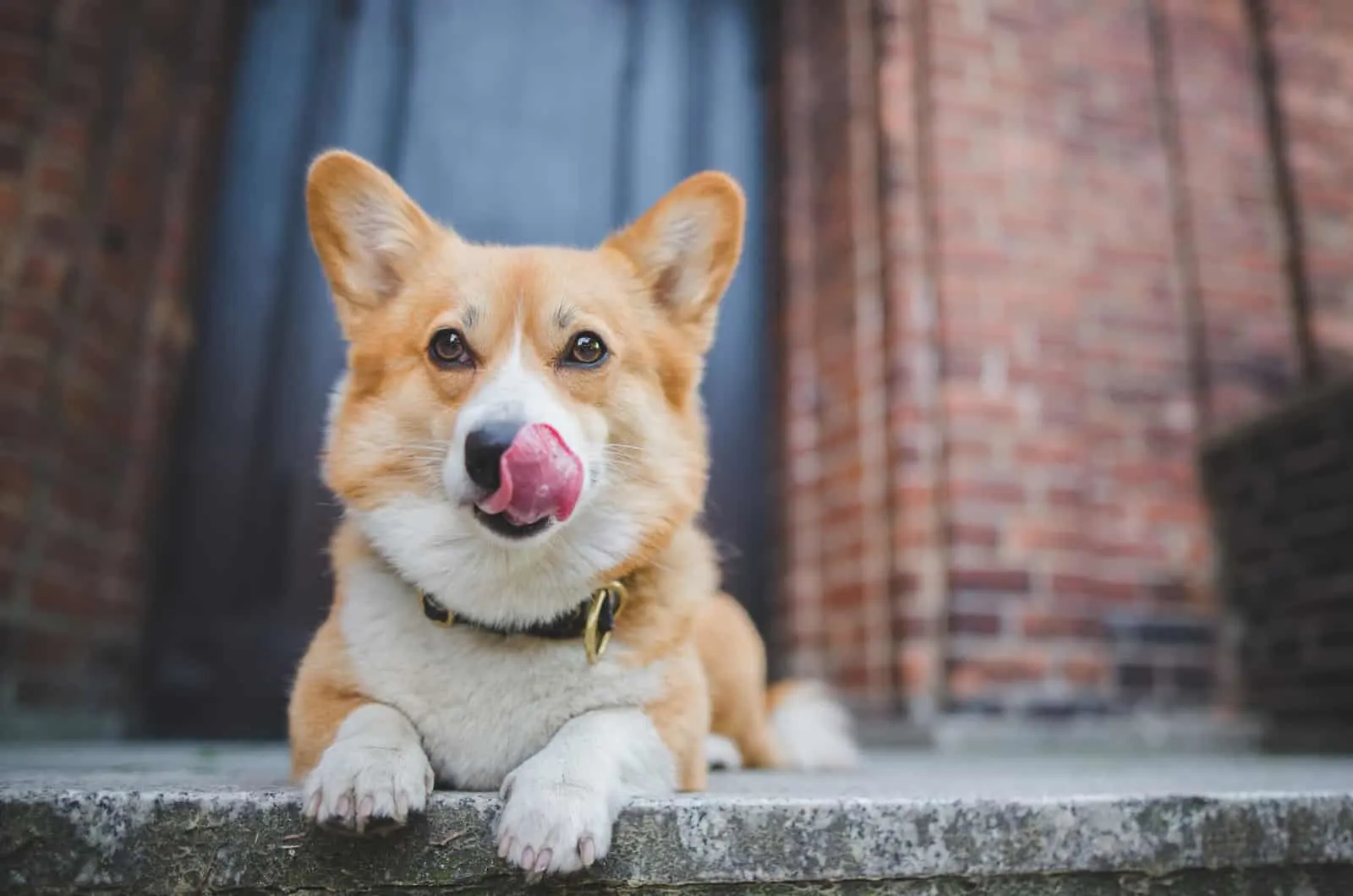 Looking for the perfect Corgi? Want only the best-bred Corgi dogs? If you're in Florida, or anywhere near the area, you should check out Star Welsh Corgi; one of the finest Pembroke Welsh Corgi breeders.
Unlike other Corgi breeders in Florida, this breeder is actually a team of pet lovers, veterinarians, and dog trainers raising well-socialized Corgi puppies that will get along fine with people, kids, and other pets… even cats!
This team raises Corgi pups that will make exceptional family members and blue ribbon winners in many conformations.
Corgi Breeder Details
Contact Email: [email protected]
Website: Star Welsh Corgi
Why Should You Buy a Corgi From A Breeder?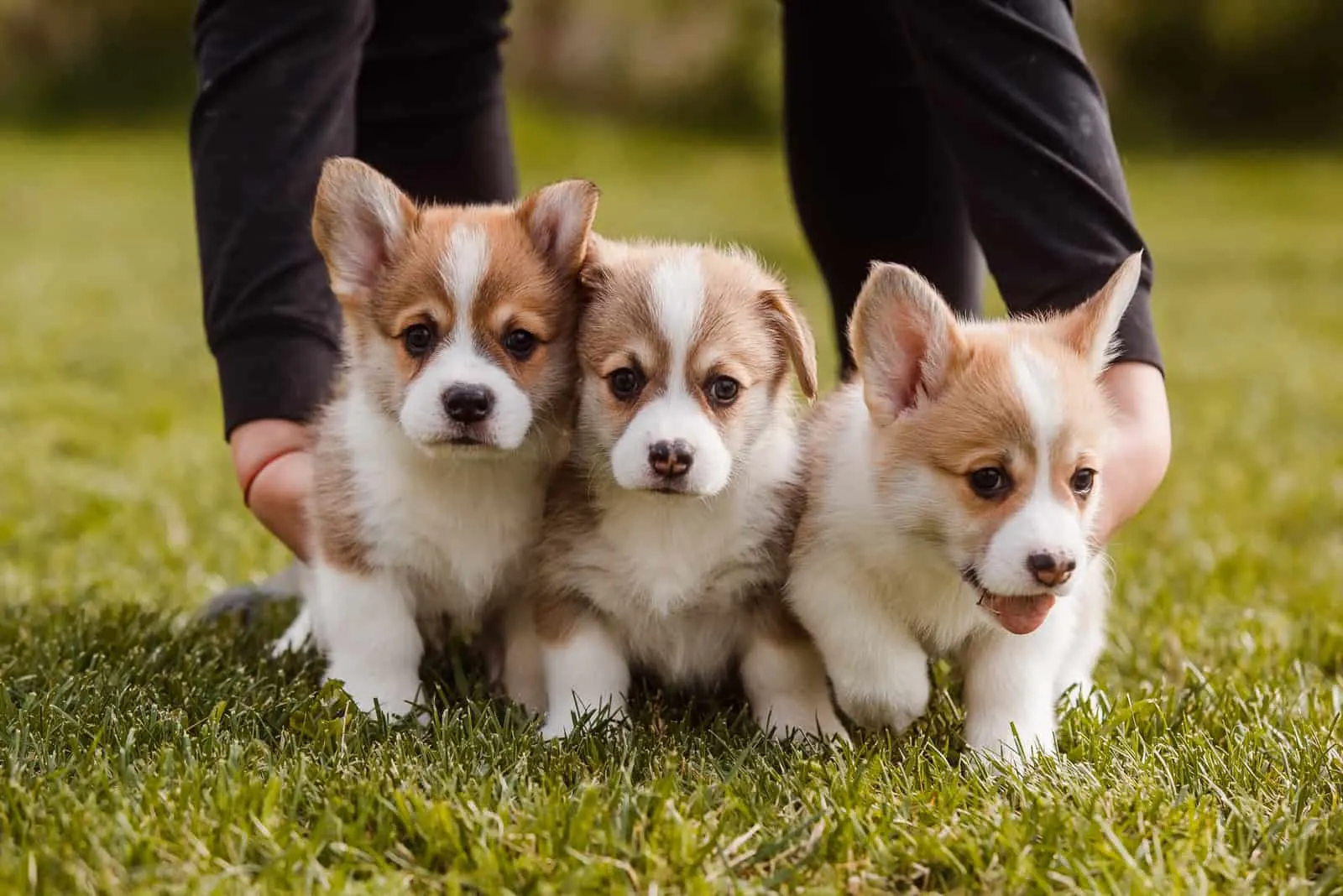 Why not?
Are you really serious about buying a Corgi puppy, or any other dog breed, from a puppy mill or a backyard breeder? These aren't the guys that will give you a healthy puppy. They won't offer health testing or regular vaccinations, nor will they work on your pup's socialization.
A good dog breeder cares about the puppy and its parents, their health status, and any genetic disease, and will have them treated to prevent such misfortunate situations. If you find a person who offers show-quality Corgi puppies, you'll definitely get papers or a "pedigree", maybe even American Kennel Club registration paperwork!
See what the breeder has to offer, along with the puppy. If he's being more than generous with testing, treatments, and paperwork, this is the kind of breeder you should choose.
How Do You Recognize A Reputable Breeder?
When deciding which breeder to trust and which one not, you should be aware of the following signs. If they're all positive, you shouldn't have any trouble with the chosen breeder.
– Are all the puppies playful and appear to be healthy?
– Are the puppies raised in a family-friendly environment instead of living in a kennel?
– Are the dog's parents present?
– Can you visit the breeder's facility, especially more than once?
– Does the breeder ask you questions about your living conditions?
– Does the breeder show interest in where the puppy will live?
– Does the breeder have a special approach in raising their puppies so that they can have the best possible life?
– Are the puppies used to being around other people and children?
– Does the breeder offer you to bring back the puppy and purchase another one if you're not satisfied.
Corgi Breed Overview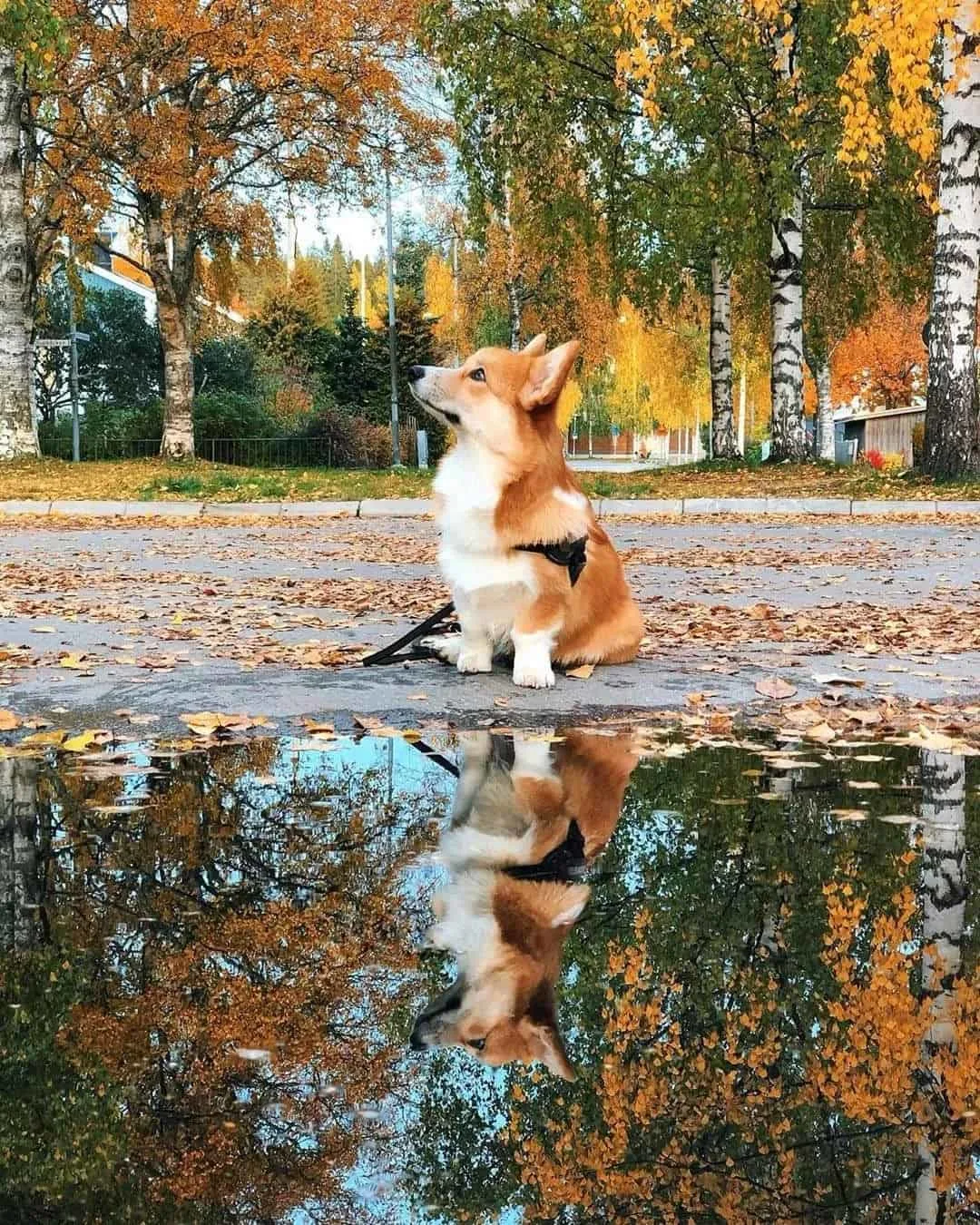 Photo from: @we_love_corgi__
As the AKC states, the Welsh Corgi is one of the smallest dogs used for herding. In fact, they're classified as guard dogs. Well, we like to say Corgis are dwarf pups made that way through natural selection. Their compact size made them easy to move around. Today, their small size makes them perfect apartment dogs.
Corgis have an elongated body and short legs. They have a sturdy build, and are often referred to as "big pups in a little body".
As for their temperament, Corgis are sweet-tempered dogs, brave, sharp-eyed, and confident. They tend to observe the situation and always act according to the situation.
The Pembroke Welsh Corgi
The Pembroke Corgi comes from Pembrokeshire, Wales. This Corgi has a long history dating back to Flemish weavers who came to Wales. Throughout history, the Pembroke became a beloved dog, even for the British royal family.
No wonder! Corgis are smart pooches with adorable looks. They sport a double fur coat with erect ears and a sweet Corgi smile. The coat sheds heavily throughout the year, but it's dirt and water repellant, which makes it easy to groom.
All Corgis, including Pembroke Corgis, are achondroplastic, meaning they're a dwarf dog breed. Still, they make excellent hunting and tracking dogs, and they are champions in agility competitions, fly ball, obedience lessons, etc.
Pembroke Corgis are also terrific family dogs, eager to please their humans. If you socialize them from day one, Corgis will be a delight around children, other pets, and new people.
The Cardigan Welsh
The Cardigan Welsh Corgi also belongs to Britain's oldest dog breeds. Some say they're descendants of the northern-spitz lineage, while others claim they're from the Teckel/Dachshund dog family.
Cardigans were herding dogs, serving as guardians and working dogs, too.
These days, Cardigans are sweet companion pups that thrive well in all sorts of situations.
Cardigans are a bit different from their cousins, Pembrokes. Even though they're also double-coated dogs, Cardigans and Pembrokes differ in height and size. Cardigans come in the same colors as Pembrokes: black, sable, and shades of red. They can grow up to 10 to 13 inches in height, and weigh 30 to 38 pounds.
The average life expectancy of a Cardigan is 12 to 16 years. That's a lot of time to spend with this intelligent creature.
Corgis as pets are an excellent source of love, affection, and devotion. These athletic dogs love challenges, so keep training them mentally and physically. Corgis are brilliant at agility courses, track events, and showmanship.
Why Should I Get A Corgi Puppy In Florida?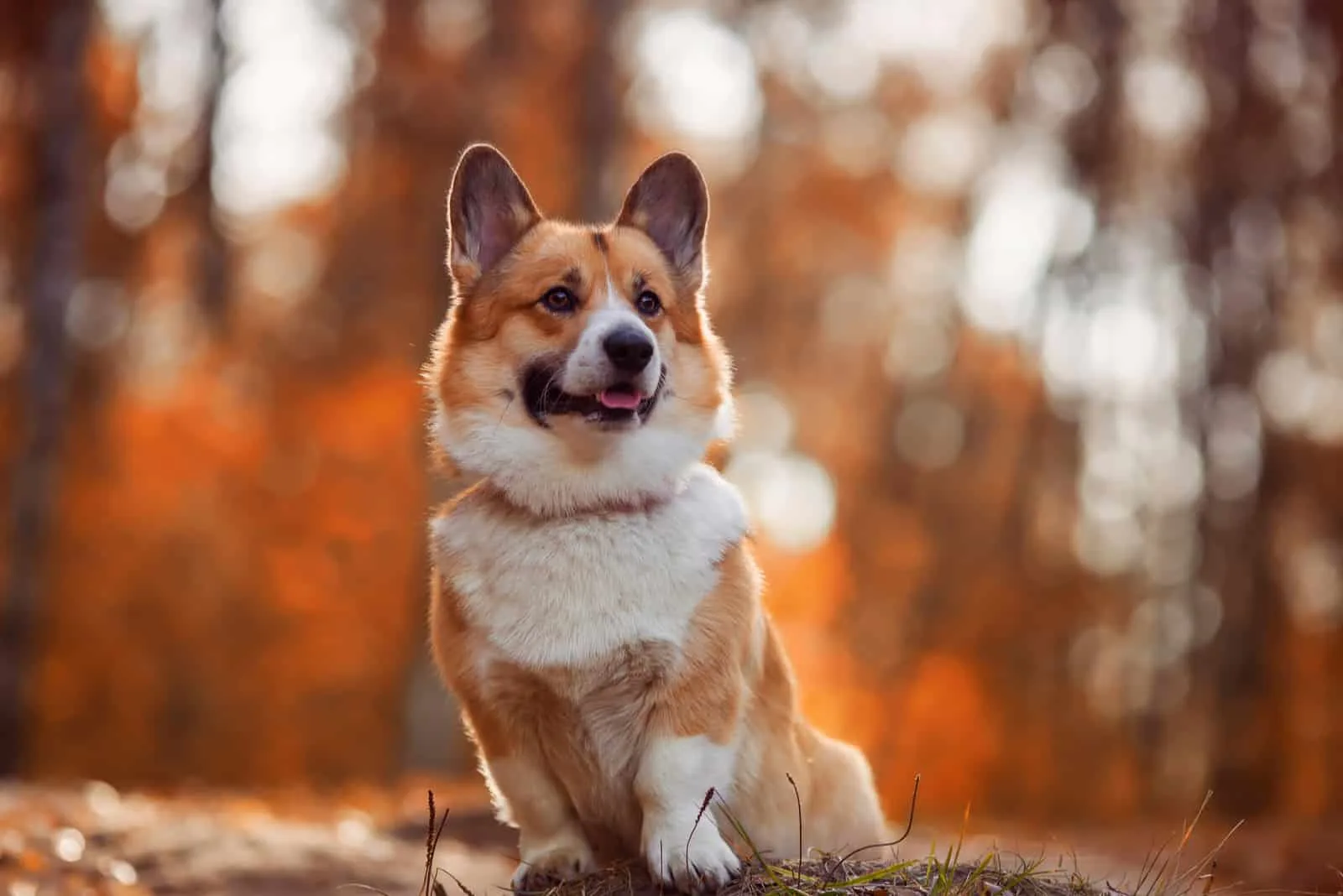 Based on their temperament, appearance, personality, and rich background, the more obvious question would be: Why wouldn't you like a Corgi? Let's face it: these pups are pawesome!
Still, if you need a little persuasion, here's why Corgis are simply the best!
Temperament
Corgis are smart puppies, always carrying a smile on their faces. Like with all the other dog breeds, if you socialize them in time, they will make one of the most easy-going pets. Well-socialized Corgis are a delight to own, and are wonderful companions.
These dogs are very active, playful, and athletic, but they're not clingy, and they don't need too much attention. If you want a watch dog and a cuddle buddy, a Corgi is the right dog for you. Yes, they're friendly, but they still know how to tell who's a friend and who's an intruder. These dogs are quite intuitive, fearless, and protective.
You shouldn't doubt for a second whether to get a Corgi or not because you'll hardly find a more loyal pet than a Corgi.
Trainability
Since they're so smart, training Corgis to make them obedient and socialized isn't a difficult task. These dogs thrive under physical and mental stimulation, so keep them coming. Keep in mind that Corgis are a bit stubborn. They will get the task done, but they will get it done their own way.
Positive reinforcement with rewards always works with this breed. The important thing is to start the training from an early age in order to get a well-behaving pup. If you miss on the socialization lessons and allow the Corgi puppy to grow up without many interactions with the unknown world, we see no reason why you should expect a well-functioning dog. Are you aware of how important proper training is?
Health
Corgis are dwarf dogs that are prone to some genetic diseases such as monorchidism, hip dysplasia, Von Willebrand's disease, progressive retinal atrophy, degenerative myelopathy, and obesity. Sounds like a lot of problems, right? Well, these are only potential problems.
Cardigan Corgis are especially prone to developing neurological problems, canine intervertebral disc disease, and cancer. Luckily, all these diseases can be avoided if the breeder conducts proper genetic testing, has the dogs frequently vaccinated and checked by a veterinarian, and provides good nutrition, exercises, and care.
Grooming
Yes, their coat is lovely, but it's also thick, double, and prone to lots of shedding in spring and summer. Corgis need to be brushed regularly.
Precisely, daily brushing is what these pups need. You should keep up with this schedule if you don't want dog hair all over your home.
Frequent baths are implied, as well as keeping their ears and eyes clean.
Activity
Corgis are active dogs that need to have a steady exercise routine. They are ideal dogs for people who love being active, out, and about. Corgis love to run and go on walks, but they love playing catch and jumping even more. It's the feeling that they're doing something with their human that fills their little hearts.
Since Corgis are one of those dog breeds that are prone to obesity, you should keep them engaged in an active lifestyle and provide high-quality dog food. Obesity leads to far more serious health problems, and that's just something to avoid.
How Much Do Corgis Cost In Florida?
The average price of a purebred Corgi puppy in Florida is around $2,200 to $3,500. The price can go a bit lower, or even higher. Some breeders value their Corgi puppies at an incredible $4,000!
Pembroke Welsh Corgi puppies for sale are valued differently from one breeder to another. Many factors affect the purchase price. For example, if a puppy comes with health certificates, a health guarantee, detailed paperwork of the dog's lineage, its parents, and the breeder's reputation, the price will naturally be higher.
Caring For a Corgi Puppy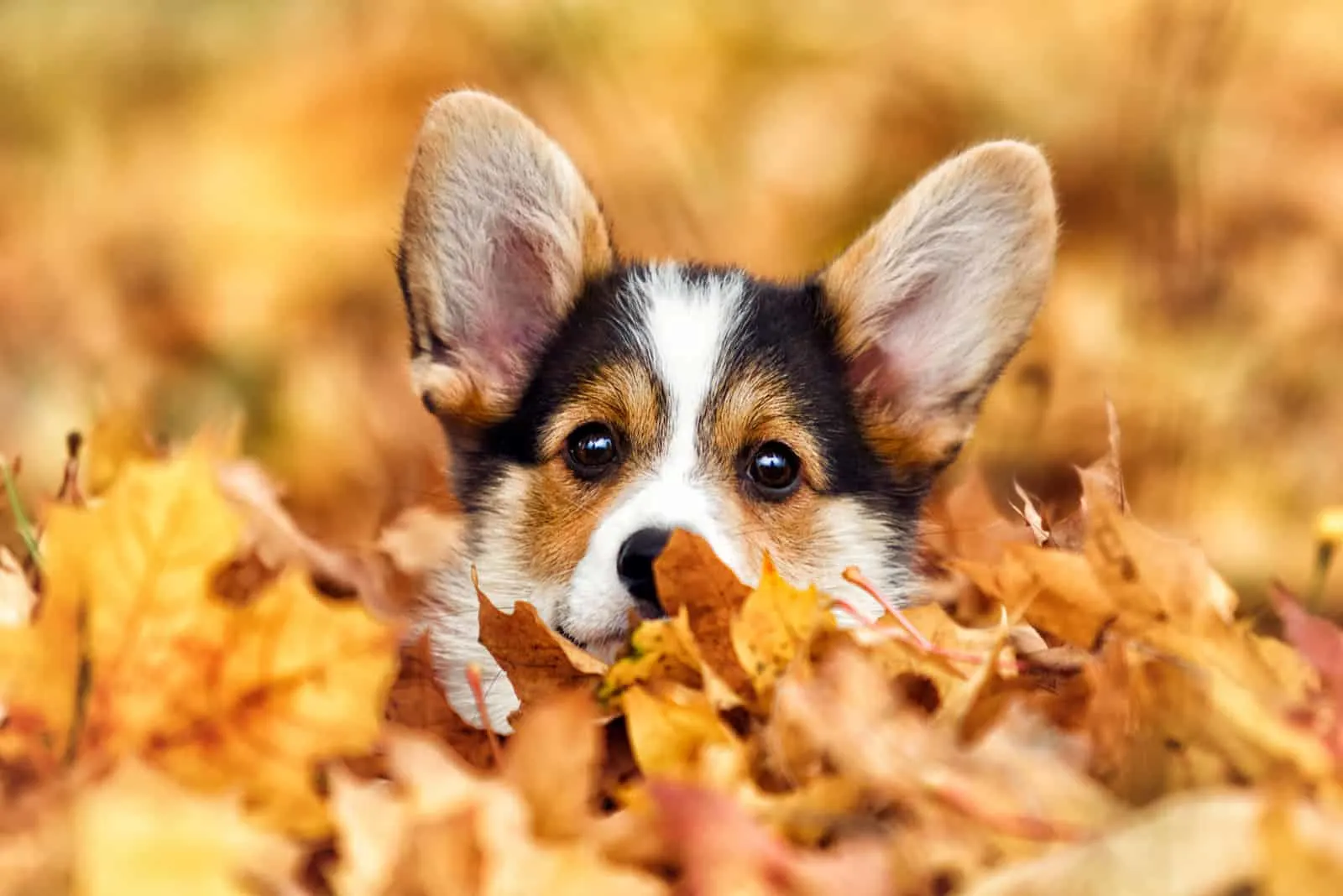 When they're born, Corgi puppies are blind, deaf, and toothless. All these little guys can do is move their heads, crawl, and drink milk. They rely on an external source for heat. During their first days, baby Corgis sleep all the time, and spend their awake time eating. It's up to their mom to lick their stomachs and massage them in order to stimulate digestion.
As newborns, Corgi puppies don't have much in common with their adult versions. They're covered in short hair that fits snuggly to their body.
Once the breeder has done his job and the puppy arrives at your place, you will have to take care of it properly if you want a healthy Corgi that will be with you for many years to come.
Here's which habits you should have once the puppy arrives:
– give your puppy a bath every 2 months
– brush your Corgi every 2 to 3 days
– Inspect the dog's eyes and wipe them daily
– cut their nails every 2 to 3 weeks
– perform a deworming treatment every 3 months for blood-sucking parasites, especially during the warm season
– give your Corgi a haircut every 6 months to remove damaged ends and prevent tangles
Corgi Breeders In Other States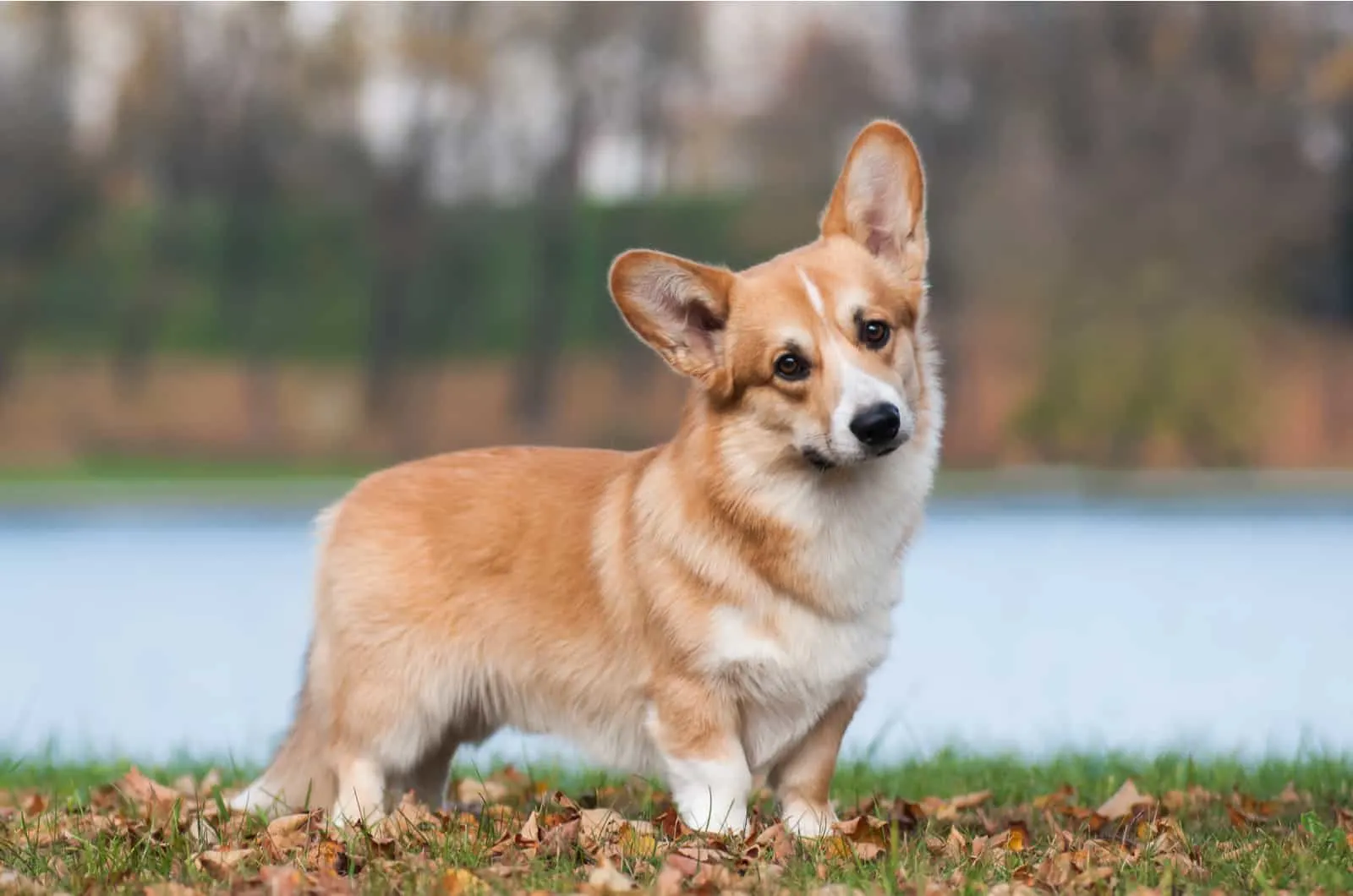 In case you still haven't found Corgi breeders in Florida that are according to your taste, maybe you should check out our lists of other good breeders in the States:
– Corgi breeders in California
Furthermore, we also gathered the best Corgi breeders in the UK in one place, so check them out too!
Final Thoughts
Picking out the ideal Corgi puppy might not be as difficult as picking out the ideal Corgi breeder in Florida. After all, Corgis are adorable!
Whether they're males or females, Pembroke or Cardigan, red or any other color, Corgis are exceptional pets that we're grateful to have.
These dogs are brave, confident, and loyal, and carry that energetic spirit we all envy them for. They're truly feisty dogs with a soft side you can experience if you show a little bit of affection. A tummy rub here, an ear scratch there, and a wet kiss is all you need to win over these sweeties.
Okay, bring doggy treats, too!
Related Articles: