Their short legs, cute bob tail, elongated body, and happy face sure make Corgis a desirable breed. Unfortunately, even though this is the signature dog breed of the Island, there aren't many good Corgi breeders in the UK that we can trust.
Today, we have only the top four breeders of the Corgi breed we can absolutely trust. They're all recognized by the official UK Kennel Club, as well as members of the Pembroke Welsh Corgi Club and other similar breed clubs.
All you have to do is contact a breeder from this list and check if they have a Corgi puppy ready for you. Which Corgi color will it be: tricolor, sable, or a red Corgi? Let us know!
Corgi Puppies For Sale In The UK
The popularity of the Corgi breed has dropped since last year. People in the UK choose other dog breeds these days such as Labradors, Dachshunds, Terriers, Bulldogs, and Cocker Spaniels.
However, the mentioned breeders below are working hard to bring them back to the throne.
1. Balletcor Corgis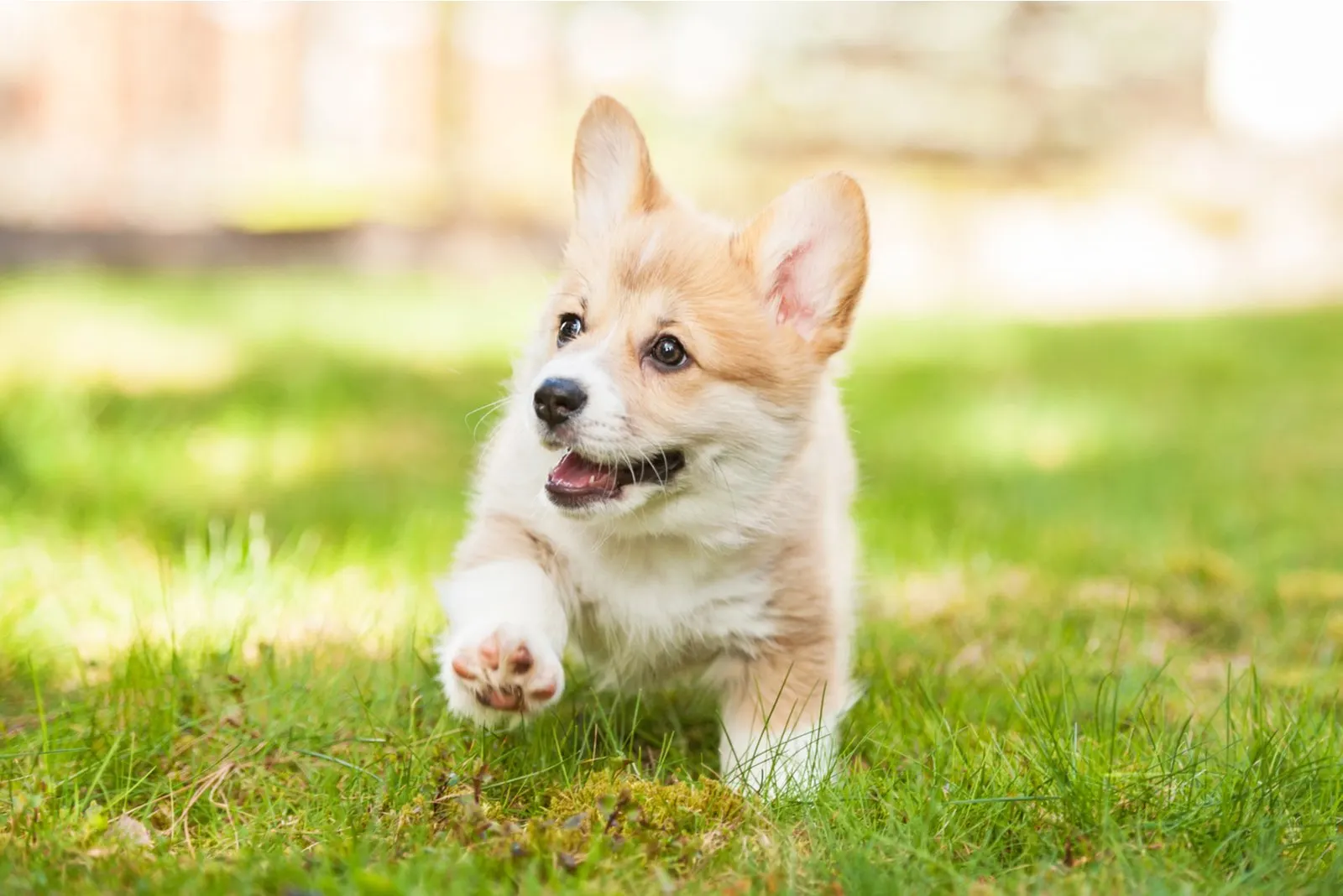 Let's go back to where everything started. Let's go back to the origin county of the Corgi breed!
I introduce you to the amazing Balletcor Corgis – the ultimate Corgi breeder in the UK, and the pioneer of modern breeding of Pembroke Welsh Corgis.
The breeding practice of Balletcor Corgis began in 2008 when they received their first female Corgi, which they showed in Ireland and in the UK. It didn't take a lot of time for Balletcor to decide to breed their Swinford Buttons in order to get lovely little Corgis.
Their first imported dog came to Balletcor in 2011. It was Porscha, and she came to the UK from the United States.
Even though their breeding didn't start as they had planned, Balletcor still managed to brace themselves and start working even harder on breeding Corgis.
All of the Balletcor Corgis will be submitted to health tests covering issues like hip and joint conditions. This breeder was the first in the UK to test their entire kennel. Balletcor doesn't use UK-based labs to run their tests.
All dogs are tested in USA-based labs!
This is one of the breeders who is trying hard to breed out DM (degenerative myelopathy) in canines. So, rest assured that their Corgis won't suffer from this condition.
Before contacting Balletcor, you should know that they breed pups twice a year, usually in the fall or winter months. As for the current year (2022), you can expect them to have puppies this winter, so make sure you contact Balletcor in time and reserve your puppy!
Breeder's details
Website: Balletcor Corgis
Location: 30 Ruther Park, Haverfordwest, Pembrokeshire SA61 1DJ, Wales
Phone: 01437 766605
Email: [email protected]
2. Liebehund Cardigan Corgis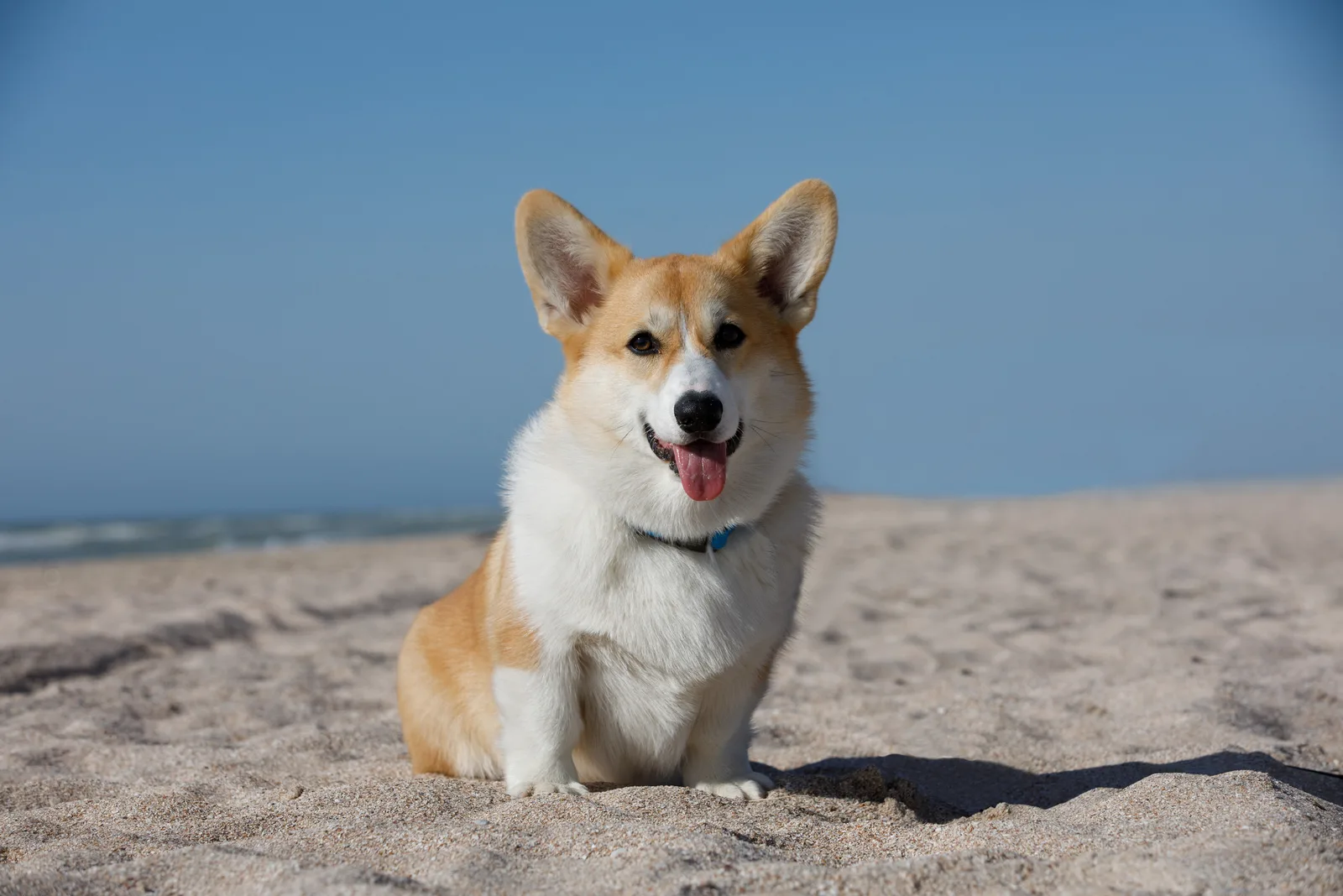 Liebehund Cardigan Corgis are not one of those serial, commercial breeders with females that drop out puppies every other month. These are people who live for their dogs, not off of them. Liebehund Corgis are supreme-quality Corgis that will show you immense love if you choose them!
Their story of breeding and raising Corgis began in 2008 when their first Corgi came and became good friends with the family cats and their German Shepherd. Ever since, the family has been building up their knowledge and trying to improve the Corgi dog breed.
Besides Corgis, they've dabbled in breeding other working dogs such as Collies, Rottweilers, and Dobermanns.
Liebehund is especially proud of their dogs since they qualify as PAT dogs (Pets As Therapy) dogs. Their Corgis have proven themselves as being pawmazing help for those in need. Also, they have received their "Canine Good Citizen" certification.
Liebehund dogs come with lifetime support. You can always call in and ask Jo for advice regarding your Liebehund Corgi.
At the moment, they don't have available Corgis, but in a couple of months, they're expecting a new litter. Their breeding stock consists of six pawdorable Corgi females and males .
When they're not busy breeding and raising Corgis, Liebehund dogs and their human family love competing at the Crufts and bringing home only first prizes. They're a bunch of high-quality pups, some even from famous European lines, so expect only top-notch puppies!
Breeder's details
Website: Liebehund Cardigan Corgis
Location: Surrey
Phone: 01252 547705 / 07813478092
Email: [email protected]
3. Vuedor Corgis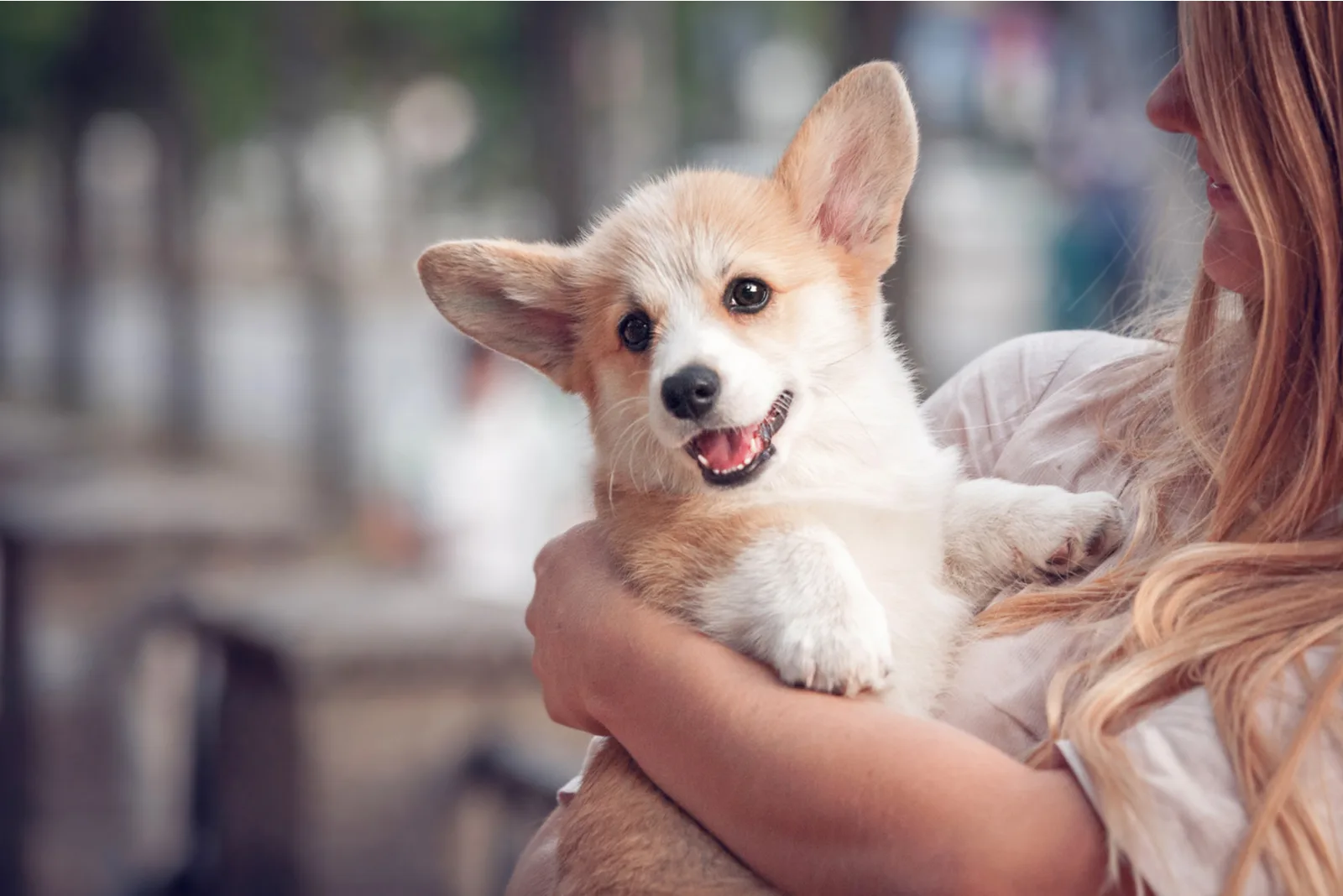 For over thirty years, the breeder of Vuedor Corgis has been madly in love with lovely Pembrokeshire Welsh Corgi puppies. When the breeder retired, the breeding of wonderful Vuedor Corgis started!
Also, another dream came true, and that's competing at Crufts.
Vuedor Corgis are healthy and happy puppies with a kind temperament. They're not only show ring superstars, but they're also incredibly loyal buddies, too!
These Pembroke Welsh Corgi puppies come already microchipped, vaccinated, and free of any parasites. They're also registered with the official United Kingdom Kennel Club.
Let me tell you something about Vuedor. This is not a kennel where the breeder sees the pups only once or twice a day. This breeder makes sure the puppies are born and raised inside their family home. They will stay there for the first six weeks of their life.
Later on, the puppies will be transferred to special heated or cooled kennels just for them. Adult Corgis have their own kennels. What's important to know is that all of their dogs are being socialized from an early start. They're constantly with the breeder, making sure they get their daily dose of interactions.
Come to Vuedor to see how sweet-natured these Corgis with zero health issues are being raised!
Breeder's details
Website: Vuedor Corgis
Phone: 01792 845659
Social media: Facebook
4. Beeches Farm Kennels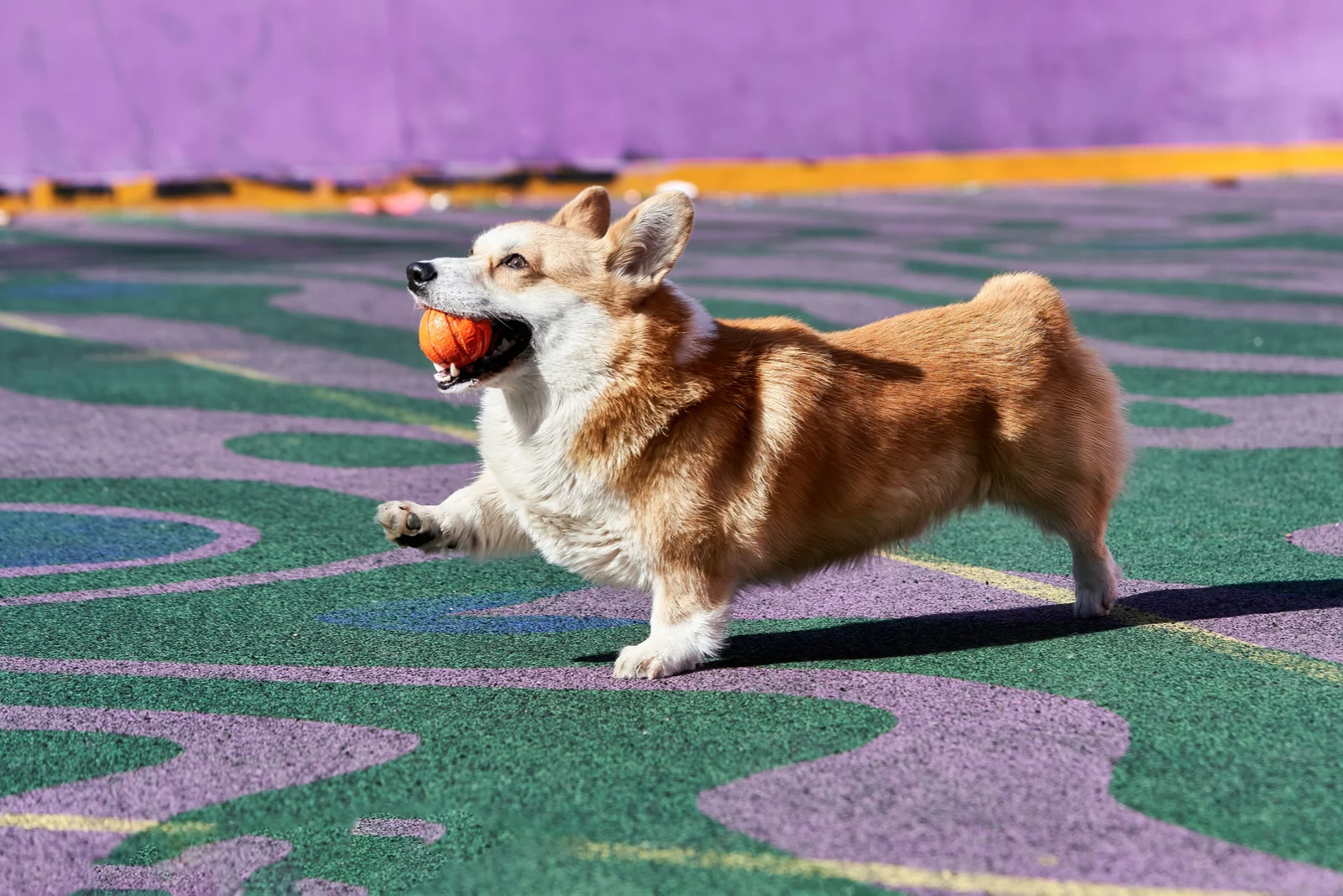 For over 35 years, Beeches Farm Kennels (or Essex Boarding Kennels) has been on top of the game – breeding, raising, and showing exceptional examples of the Corgi dog breed. This kennel is widely popular for its award-winning Corgis.
Name a show where their pup hasn't competed and won first prize!
Beeches Farm Kennels are known for their Penliath Pembroke Corgis. They make fine litters, with pups that are destined to become champions.
What's so great about this kennel is that they offer a pretty awesome boarding service in case you need someone to doggy sit your Corgi. They're affordable, and they will take your pup anytime, and do everything as you would do.
The Penliath Corgis are simply pawesome pups that can serve as stud dogs if needed. The world needs more of their remarkable bloodlines, so don't hesitate to call in. Check if they have puppies available since breeders like this one don't overbreed their breeding stock.
Breeder's details
Website: Beeches Farm Kennels
Location: Arterial Road, Rayleigh, Essex, SS6 7FW
Phone: 07855 838355
Email: [email protected]
Social media: Facebook and Instagram
FAQs
What Is The Average Corgi Price In The UK?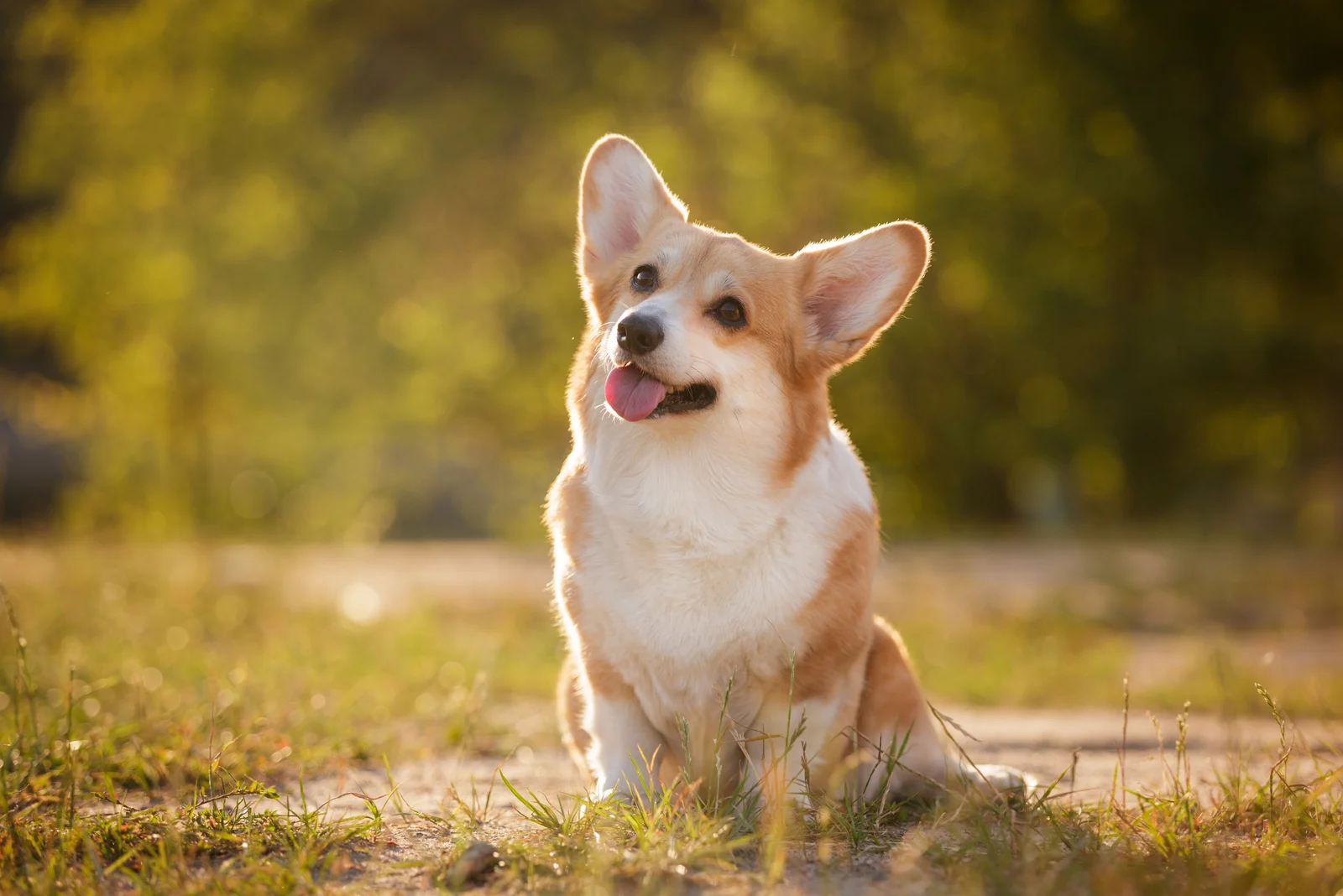 Corgis are one of the signature dogs from the UK. Everybody loves their long body, stubby legs, and happy face Even Queen Elizabeth II!
Even though Corgis are a popular breed, that didn't affect their purchase price as we'd expect.
You can still find Cardigans or Pembroke Corgis for the average price of £1,500. Champdogs will always cost more. Dogs from experienced breeders and those who rule the dog show ring will exceed the average price. Usually, these Corgis cost £2,500 and up.
It really depends on whether you're looking for a show-quality Corgi, or simply a buddy to share your adventures with.
The breeders mentioned in our article focus on pets and superstar Corgis. But, with their superior intelligence and fine appearance, I'd say any Corgi can master training and become a champion dog at the Crufts or at any dog show ring.
Who Sells Corgis In The UK Besides These Listed Breeders?
Besides the mentioned breeders with official websites or social media pages, you can trust a handful of breeders listed on a very popular website among breeders in the UK. The website is called Champdogs, and it features lists of reliable people who breed dogs, including Corgis.
Normally, I don't recommend searching for puppies online. But, trusted websites like this one or the website of the Kennel Club in the UK are perfectly fine. You can start your search there or move immediately to the breeders listed above.
Conclusion
First-time Corgi owners will have a hard time. Not because these dogs are difficult to handle, but because it's hard to find trusted Corgi breeders in the UK. Seems like everyone these days is trying to find a way to scam someone.
I've seen numerous adverts with people selling Corgi puppies with obvious health problems. The first tell-tale sign of such people is the extremely low price of their dogs.
Corgis are wonderful family pets. You will want them to stick around for their entire lifespan of 12 to 15 years. That's why you need to buy a Corgi puppy from a reliable source.
And, you can't do better than our top four Corgi breeders listed above.
Read Next: What Were Corgis Bred For? The Answer Might Surprise You