While Corgis are one of the oldest breeds out there, they gained popularity with the rise of the internet. Now, they are one of the most loved dog breeds in the world. And why wouldn't they be? With their short legs, long coats, and fluffy butts, no one can resist them!
That being said, it's no wonder that the demand for Corgi puppies for sale is on the rise. However, not everyone is aware of how important it is to find a reputable breeder in your area.
In fact, if you're here, you're likely looking for reputable Corgi breeders in Maine.
Choosing the right breeder isn't as interesting as choosing a dog breed. There likely aren't many fun things in researching a person you want to buy a dog from. Still, this can be essential.
To help you out, we have gathered a list of reputable dog breeders in the Maine area. We will also explain how you can find a responsible Corgi breeder on your own and how to not be scammed by backyard breeders.
Let's begin.
Corgi Puppies For Sale In Maine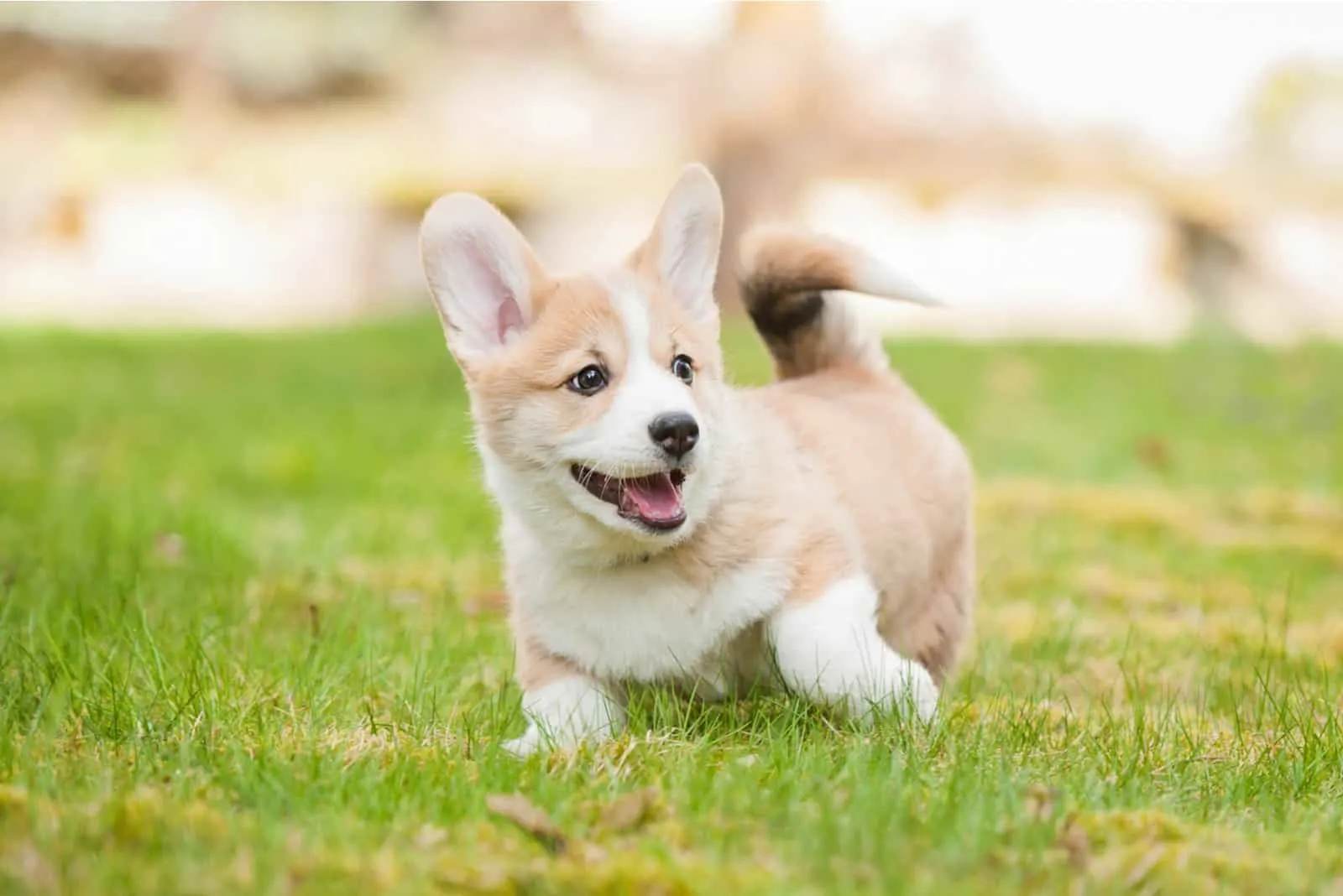 There are two Corgi breeds: Pembroke Welsh Corgis and Cardigan Welsh Corgis. Both are descendants of herding dogs from Wales, but they haven't experienced many changes since the early days.
Also known as 'dwarf dogs,' these little cuties were some of the best dogs for herding cattle. Believe it or not, they owe their cute features due to this working dog heritage!
Their legs are short so cattle cannot kick them, their long ears are to hear the shepherd or incoming danger from afar, and the Pembrokes lost their tails so the cows and the sheep couldn't stomp on them.
As you can see, these adorable little doggies are anything but couch potatoes. They have high energy levels and can be very protective of their family members.
Not just that, but they are workaholics that will be eager to learn anything you want them to – as long as you know how to deal with their independent nature. Yes, they can be stubborn at times, but this is all due to their intelligence.
In fact, Corgis are among the most intelligent dog breeds out there! If you become a Corgi owner, you'll never be bored.
There are many locations where you can get Corgi puppies for sale in Maine. Other than breeders, you can contact puppy mills or pet shops. However, we would advise not doing so.
Puppy mills and pet stores are much more affordable than breeders. Still, you shouldn't buy from them, and we'll explain why.
Puppy mills don't really care about the well-being of both the puppies and their parents. They are in it for profit, and their goal is to produce and sell as many puppies as they can in a short period of time.
As such, they may overbreed the mothers, endangering their lives in the process. They don't allow them to recover from giving birth and instead mate them again as quickly as possible.
Not just that, but they won't socialize or train their dogs. They might even sell them while the puppies are too young to leave their mothers! This can result in severe behavioral problems.
Also, they'll never conduct proper health testing. They will try to have as few expenses as possible. This is also why the puppies will cost so little.
Puppy mills will often sell their pups to pet stores. This is why the two will have similar prices – and why you shouldn't buy from either. Instead, you should always buy from reputable Corgi breeders in Maine.
Pembroke Welsh Corgi Breeders In Maine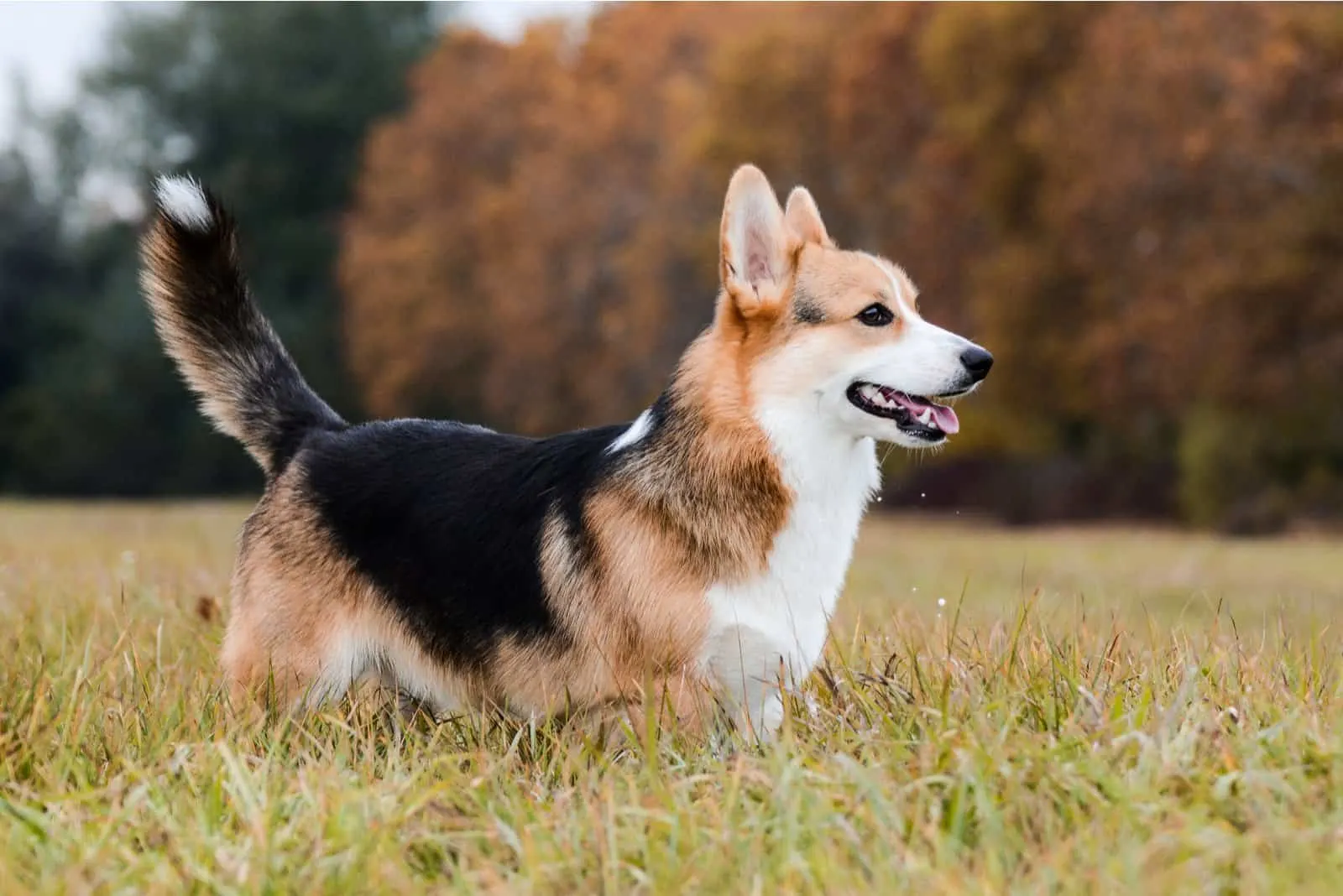 Pembroke Corgis are the dogs you usually think about when you imagine Corgis. These are the tailless, short-legged dogs with fluffy butts that are all over the pictures on the internet!
If you want to look for Pembroke Welsh Corgi breeders in Maine, here are three popular ones:
1. Northrun Corgis
Northrun Corgis is located both in Maine and Florida, and it is one of the oldest members of the Mayflower Pembroke Welsh Corgi Club, the Sunshine Pembroke Welsh Corgi Club, and the Pembroke Welsh Corgi Club of America. This alone should speak volumes about the good reputation the breeder has.
In fact, Northrun Corgis has been in the breeding industry ever since 1987, making this one of the oldest breeders in the state.
The kennel provides a new home for dogs from champion bloodlines. Many of their adult dogs have been champions in conformation shows, but they also sell working dogs and family pets.
They take good care of socialization and dog training, and all of their dogs are prepared for their new families, even though they are raised in a kennel facility.
Northrun Corgis don't let their dogs leave for their forever homes until they are at least 12 weeks old. This is older than most, which is a good thing as you'll get a formed dog that is trained and socialized.
All of their dogs are given their necessary vaccinations, vet checks, and are dewormed, microchipped, and ready for their new home. Of course, their dogs are sold with all the necessary paperwork and pedigree papers.
Website: Northrun Corgis
Email: [email protected]
2. Cooper's Corgi's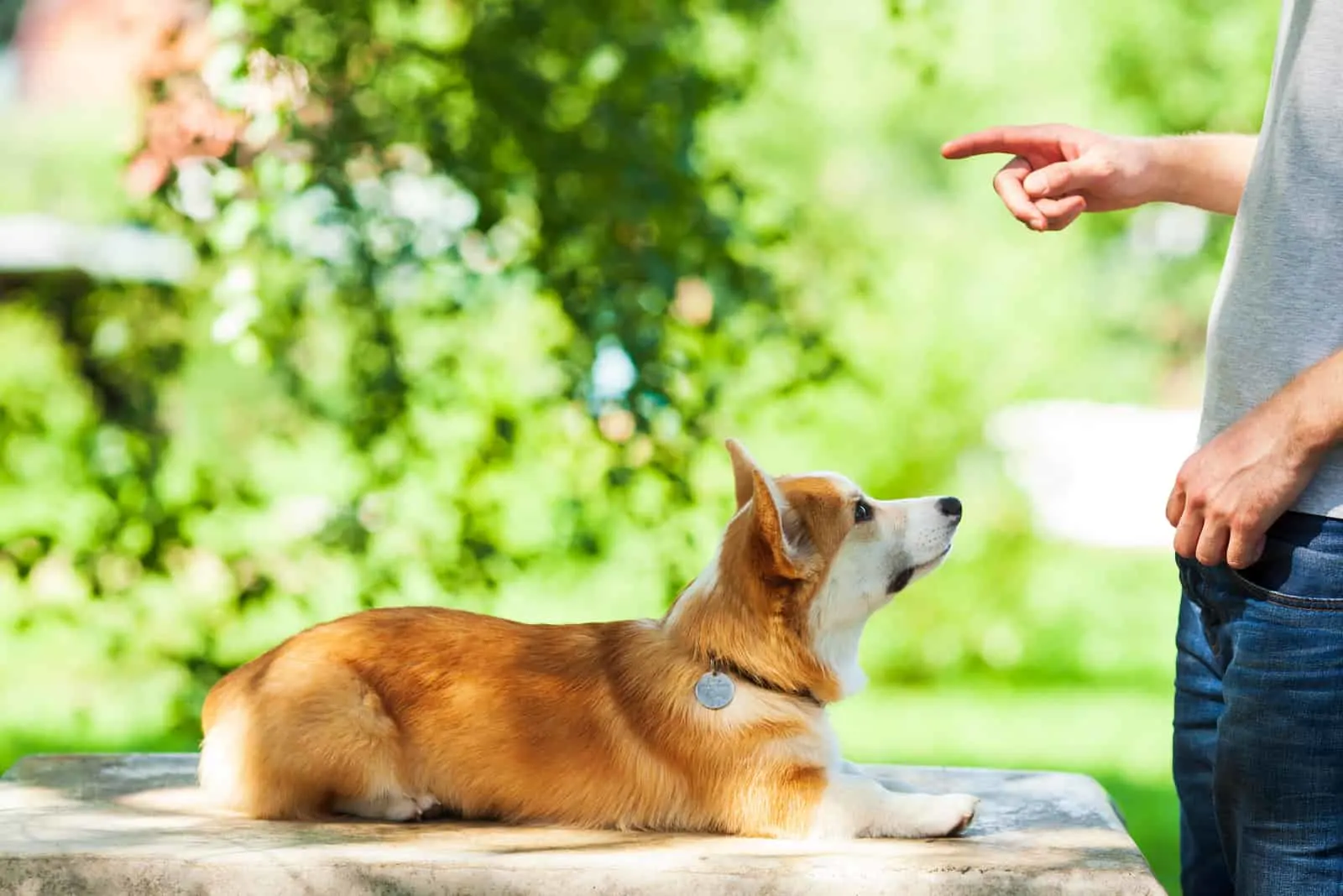 Cooper's Corgi is a Corgi breeder in Massachusetts who also ships to Maine, and they have an interesting story. Its founder, Cathy, started by breeding German Shepherds in 1998 but decided to switch to breeding Pembroke Corgis in 2004 due to her love for the breed.
All of her dogs have tested negative for Von Willebrand's disease and are CERF-certified for having healthy eyes and good sight.
The breeder specializes in tricolor Corgis, which are some of the most adored dogs.
All of her dogs come with removed dewclaws and tails, documentation about regular vet visits, a health certificate, the first round of deworming and shots, a puppy information pamphlet, a 48-hour return policy, and a pack of puppy supplements that will help your pooch grow strong.
The breeder also states that they'll be there to agree on a solution if the dog ends up with any hereditary problems.
Website: Cooper's Corgis
3. Leftbank Corgis
Leftbank Corgis is owned by Lynne Bloor Wolfe, a well-known judge at several dog shows. They are one of the oldest breeders on the list and are rather well-known in the local Corgi community.
In fact, they have been in the breeding industry for almost a quarter of a century, which speaks volumes about their experience.
Leftbank Corgis sell top-quality Pembroke Corgis and have produced several champion dogs. All of their dogs come with the necessary papers and health checks, so you'll know that you've bought a healthy, well-mannered dog.
Email: [email protected]
Cardigan Welsh Corgi Breeders In Maine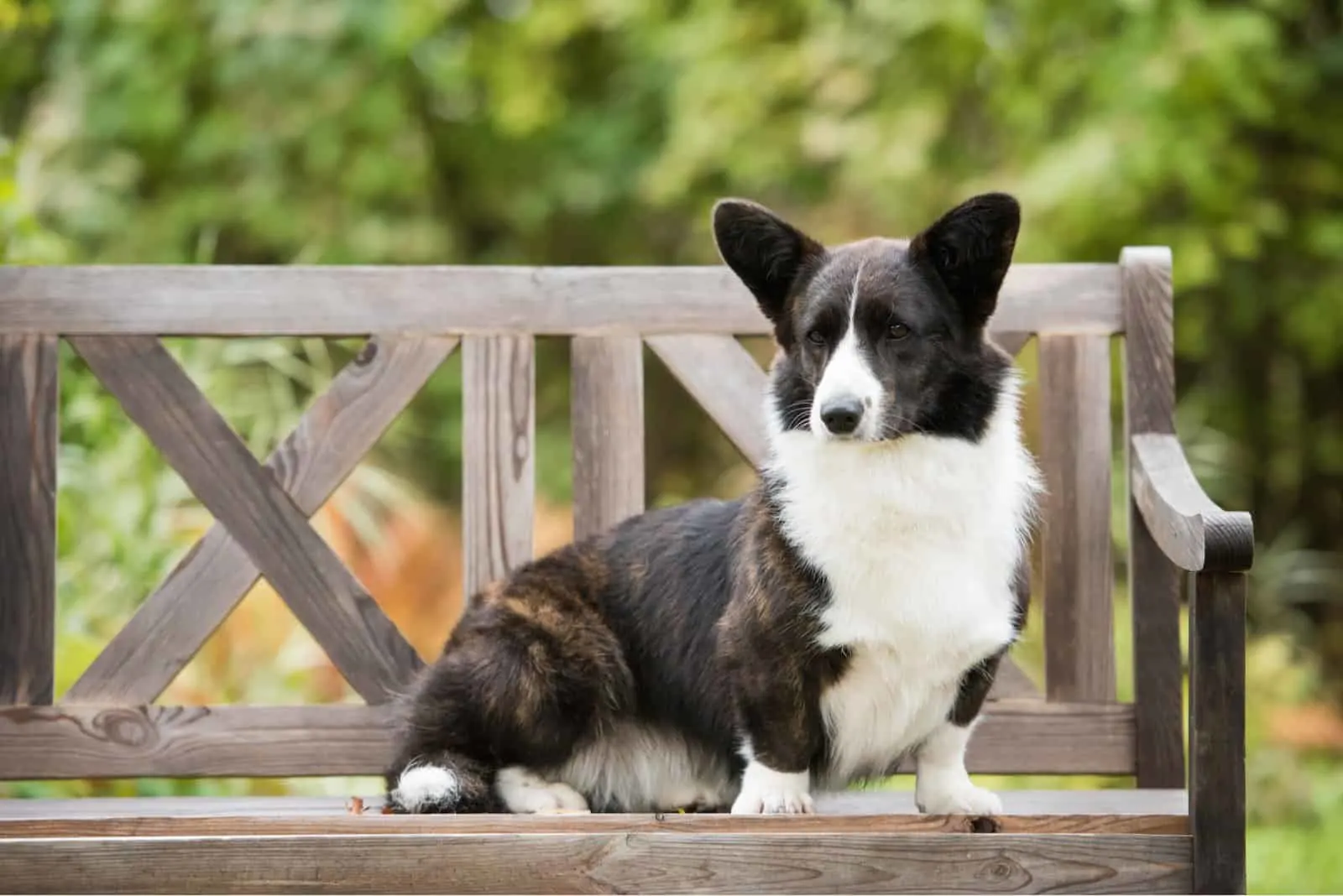 Cardigan Welsh Corgis are classic working dogs. While they're not as popular as Pembrokes, they come in many more colors, including rare ones such as sable, merle, or tricolor. However, the biggest difference is that they have a tail.
Here is one of the most reputable breeders:
4. WindDancer Corgis
WindDancer Corgis specialize in breeding both Pembroke and Cardigan Corgis. They are sure to provide you with a perfect puppy no matter what Corgi breed you're looking for.
This breeder is a member of the Pembroke Welsh Corgi Club of America, Yankee Cardigan Welsh Corgi Club, Mayflower Pembroke Welsh Corgi Club, and the Greater Lowell Kennel Club. As of 2021, they have produced 17 champion dogs in various dog shows.
All of their dogs come up-to-date on their shots and are de-wormed, so they are as healthy as possible. As the breeder is also a member of the Mayflower Pembroke Rescue Group, as well as part of the Board of Directors for Balance and Service K9s, you can be certain they'll also be trained and socialized.
Website: WindDancer Corgis
Email: [email protected]
Corgi Breeders In Maine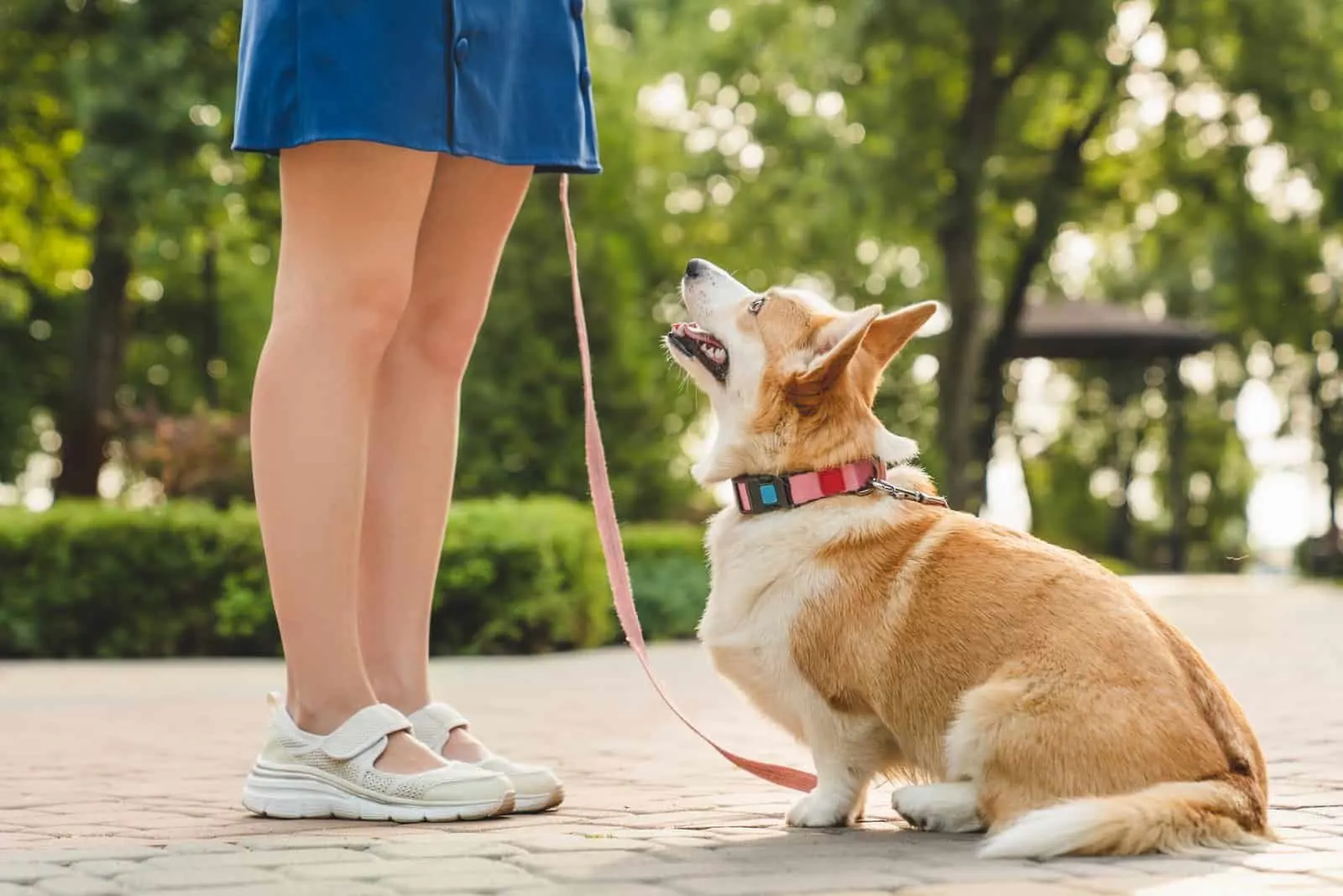 There are two types of breeders: reputable breeders and backyard breeders.
Backyard breeders, while cheaper, are not professionals. They are either dog owners who have ended up with an unwanted litter of puppies or opportunists looking to earn a quick buck by breeding and selling dogs.
Backyard breeders should be avoided as they'll never conduct DNA testing of their dogs, and many will try to withhold certain information about the puppies they're selling. They're not transparent, either on purpose or due to ignorance, so you can never be entirely certain whether you'll get purebred dogs from them.
On the other hand, reputable breeders care about the dogs and the entire breed they are working with. They don't just care about following the American Kennel Club (AKC) breed standard – they want to better the breed.
They won't breed more dogs than necessary, which is why they'll usually have only a few litters every year.
Reputable breeders will also be entirely transparent about their breeding program and all their practices. This also includes allowing you to meet the mother and sometimes even the sire. By doing this, they are enabling you to predict the appearance and behavior of the puppies.
Also, they won't sell to just anyone. There will usually be thorough screening processes that will help them decide whether you are good enough for their dogs, and they'll make sure the puppies don't end up in the hands of pet shops or puppy brokers.
Finally and most importantly, responsible breeders will conduct many tests to ensure their dogs are as healthy as possible. If a dog has any health problem, it will immediately be removed from the breeding program.
By doing this, breeders are ensuring the selected dog breed is healthy and long-living.
Also, most reputable Corgi breeders in Maine will agree to take back any of the puppies they've sold if the owner can no longer take care of them. They'll foster the dog until they find him a new loving home. This way, they'll know none of their dogs end up on the street or are left at dog shelters.
Corgis have a medium-length double coat with a thick undercoat. They are fluffy and adorable, but unfortunately, they are not good for people with dog allergies.
Their coat will shed significantly, which will irritate people sensitive to dog hair.
Even Corgi mixes cannot be designated hypoallergenic due to the high amount of shedding. They are descended from the Spitz dog family, just like Pomeranians, and none of these pups can ever be considered hypoallergenic.
As such, if you have issues with dog allergies that you cannot maintain, it might be better to look for another dog breed.
Should You Buy From Corgi Breeders In Maine?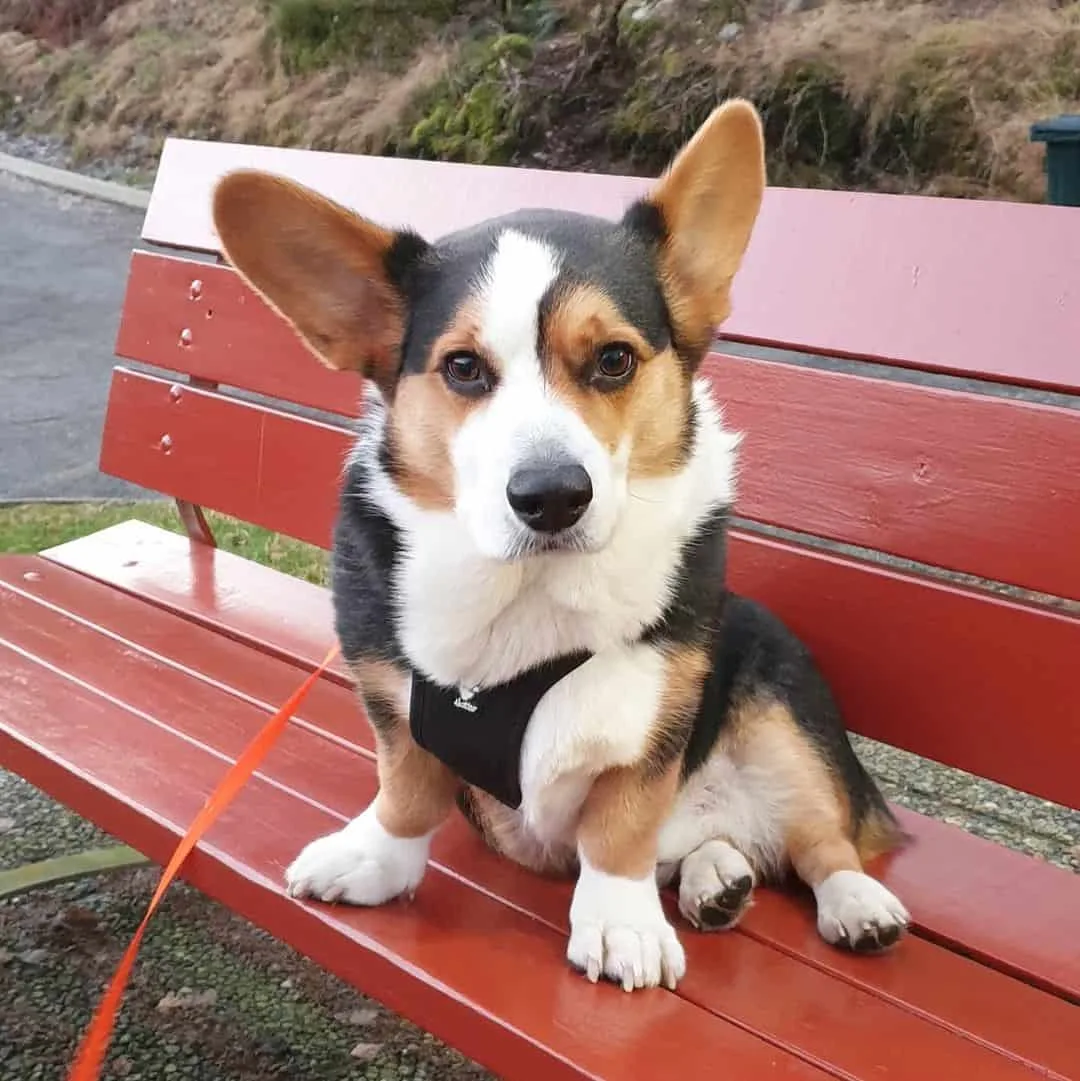 Photo from: @floke_the_happy_corgi
If you plan on becoming the owner of this cute breed, then you should certainly look for reputable Corgi breeders in Maine or anywhere else in the US. Whether you live in Connecticut, Missouri, New Hampshire, or New York, supporting reputable breeders is the best option in the long run.
Each dog breed, from Corgis and Dachshunds to German Shepherds and Labrador Retrievers, have their own set of health problems. The best way to lower the chances of their occurrence is to buy from reputable breeders.
​Corgi dogs make amazing family pets, and almost no one keeps them as herding dogs nowadays. They are cute and cuddly, and everyone wants them as companions.
Still, to make sure you get the best dog possible, it is important to find reputable Corgi breeders in Maine who can ensure your dog is healthy and socialized from an early age.
Finally, if you're unsure about reputable breeders in your area, you can always locate one of the Corgi clubs and look into their breeder directory. A responsible breeder will always be a member of at least one club.
Related Articles:
• Corgi breeders in Washington
• Corgi breeders in Pennsylvania