Have you been searching for a Corgi puppy? The days of asking the internet about how to find a Corgi breeder in Pennsylvania are over.
Today is your lucky day!
We have prepared a special article just for you — meet the top 7 greatest Corgi breeders in Pennsylvania!
Before we jump into the world of Corgi breeders, let's answer a common question, "what is the best breed of Corgi?"
Well, there are two breeds of Corgi dogs; the most common type – the Pembroke Welsh Corgi, and then the less common type – the Cardigan Welsh Corgi.
And, both are the best dog breeds if you ask me.
So, whether you're a fan of Pembroke Welsh Corgis or Cardigan Welsh Corgis, these reputable Corgi dog breeders in Pennsylvania have got your back!
Let's check them out.
Corgi Puppies For Sale In Pennsylvania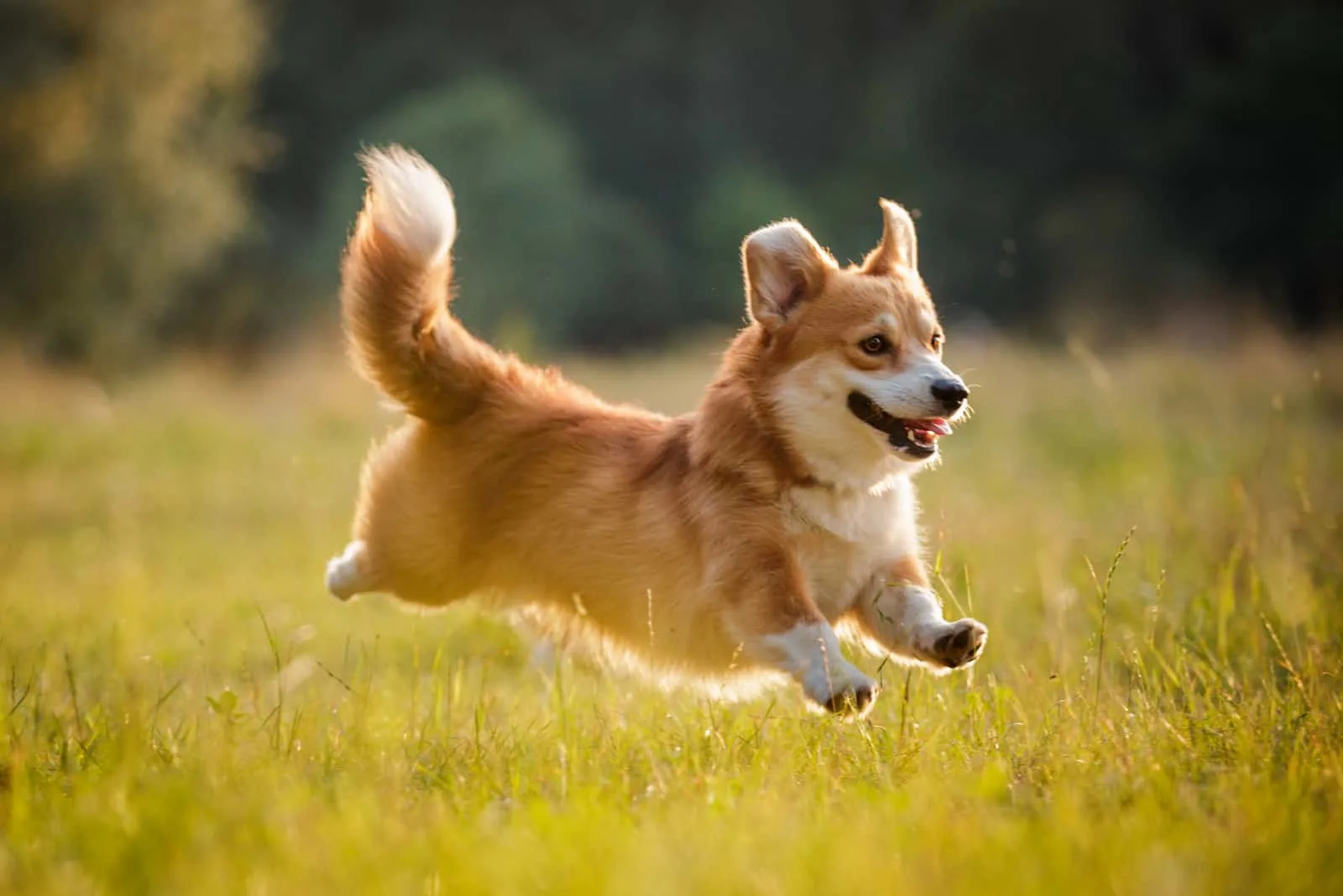 Most new puppy owners are searching for puppies online, and there's nothing wrong with that. But, what worries me is that aspiring dog owners often misjudge dog breeders.
We usually believe what we read or see without asking many questions. But, when we're talking about the dog breeding world, there are many questions that should be asked.
Many dog breeders try to make "quick cash" by breeding dogs in an unethical manner. This means that they over-breed female dogs to get more puppies. And, all of this is done without paying attention to the dog's wellbeing.
Unfortunately, Corgi dogs can be found at such horrible breeding businesses. Puppy-selling websites usually list dog breeders without having much research done. Chances are you will find many Corgi puppies on such sites, but not as many good breeders.
As responsible dog owners, we should be wary of breeding organizations like puppy mills and pet stores, as well as puppy brokers and backyard breeders.
Our goal with this article was to filter out such businesses and provide you with a list of reputable Corgi breeders.
These Corgi breeders in Pennsylvania have years of dog breeding experience behind them, and each Corgi puppy is treated as a loving family member.
The only thing you can expect from each breeder on our list is a high-quality Corgi puppy!
1. Northern Star Corgis, Westfield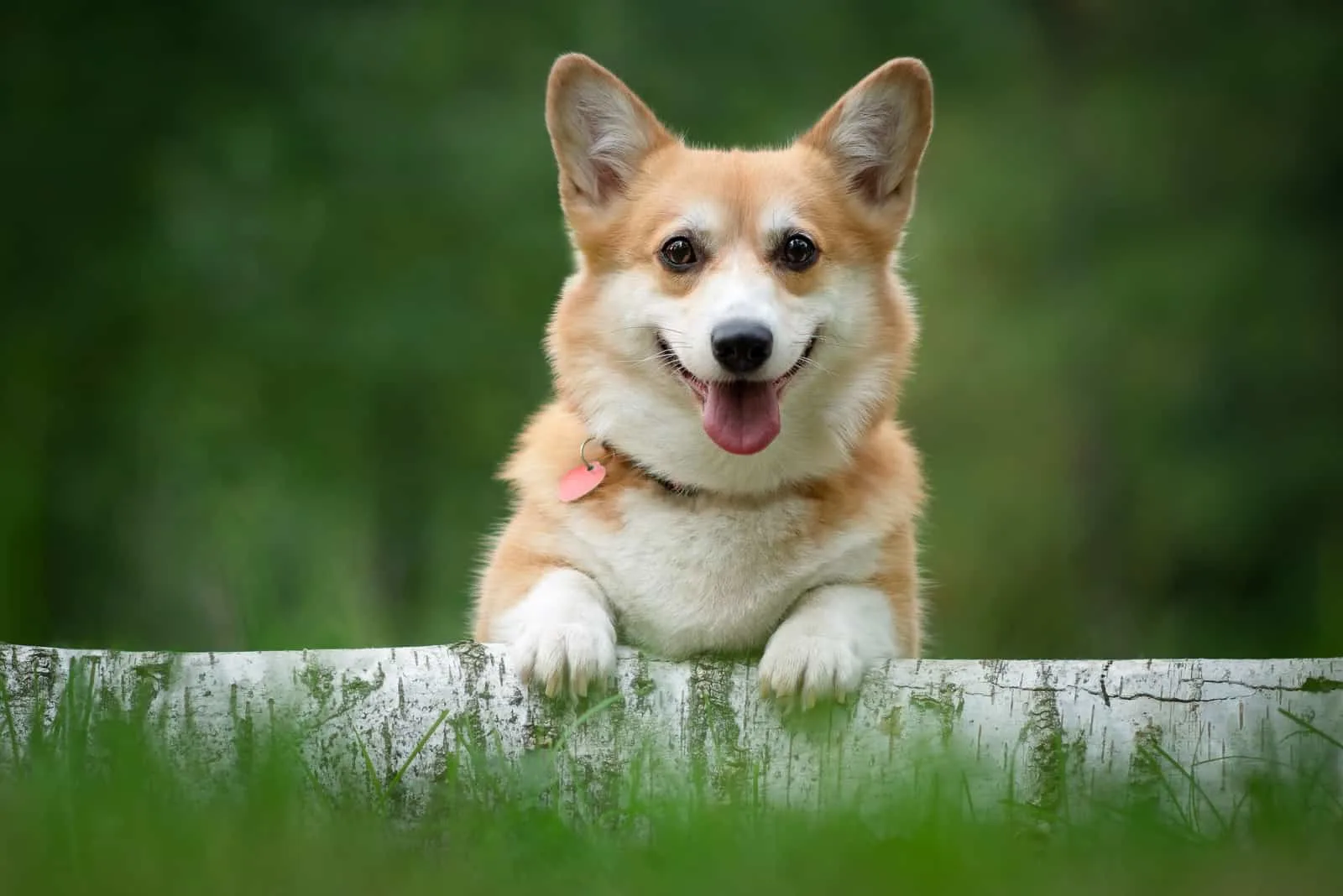 Let us introduce you to our first Pembroke Welsh Corgi breeder — Northern Star Corgis. Northern Star Corgis are based in Westfield, Pennsylvania.
Their adorable Corgis are bred and raised in the comfort of their own home. The Northern Star team puts a lot of love and effort into raising their Corgi puppies.
In fact, their Corgi gang is raised in a loving home, along with children and other pets. From the very first day of their birth, Northern Star Corgi puppies are handled with a lot of care by their humans. Each Corgi puppy is "pre-spoiled", as the Northern Star's crew likes to say.
They make sure that every Corgi puppy receives its first set of vaccinations and deworming treatments.
Future owners are required to place a non-refundable deposit in order to reserve their new puppy.
Veterinary records, a two-year health guarantee against congenital diseases, as well as 24/7 support is provided by the reputable Northern Star Corgi breeders.
The Northern Star Corgi's team is looking forward to hearing from you!
Northern Star Corgis' details
Website: Northern Star Corgis
Phone: 607-346-6364
Location: 16950 Westfield, Pennsylvania, USA
Facebook: Northern Star Pembroke Welsh Corgis
Instagram: @northernstarpembrokecorgis
2. Dunn's Farm, Smethport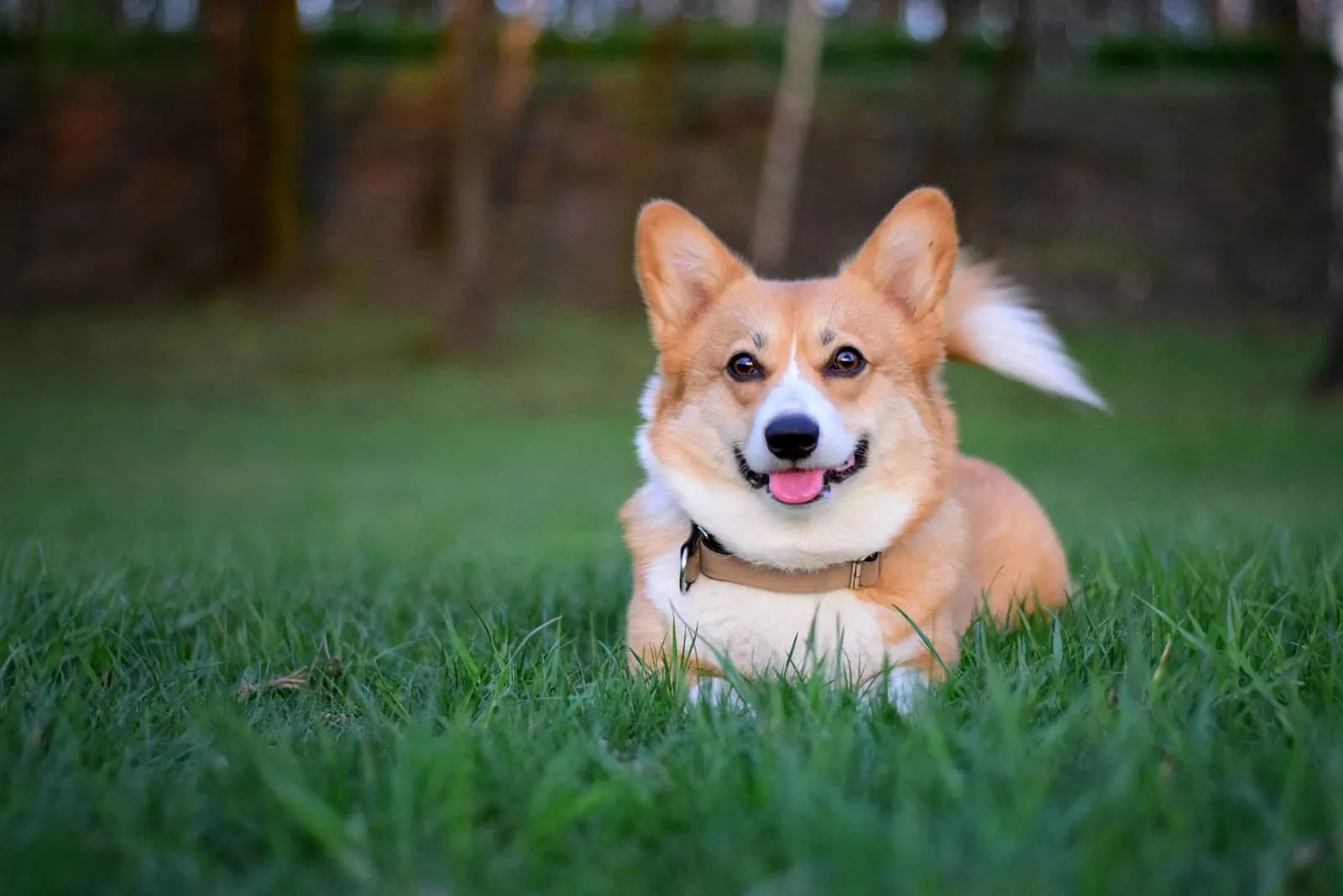 Since 2008, Dunn's Farm Corgi breeders have worked hard to produce healthy, outgoing, and well-mannered Pembroke Welsh Corgi puppies.
Reputable breeders at Dunn's Farm are focused on their Corgi's health. Therefore, each Corgi dog parent undergoes health screening against hereditary diseases. This means that both the parent Corgi dogs and their puppies are clear of Exercise Induced Collapse (EIC), Von Willebrand disease (VWD), Progressive Retinal Atrophy (PRA-RCD3), and Degenerative Myelopathy (DM).
Moreover, all of their puppies come with either limited or full AKC registration. As of 2022, Dunn's Farm Corgi puppies with limited AKC registration cost $1500, while puppies with full AKC registration cost $2000.
Dunn's Farm Corgi puppies come with an implanted microchip. These reputable breeders will register your new puppy's microchip for free after you take it home! A lifetime registration is included with the microchip.
Besides that, all of Dunn's Farm Corgis are vaccinated and dewormed. Each puppy also has its dew claws removed and its tail docked.
All procedures are done by a professional veterinarian who keeps track of the puppies' health and development.
Dunn's Farm Corgis are born and raised in a wonderful household. Each day, they get to hang out with humans and other pets. Such daily interactions are very important for puppies as they grow accustomed to various sounds and smells.
But, what Dunn's Farm Corgis like the most is spending time with children. Corgis are outgoing and full of energy by nature, so it's no wonder they get along well with small kids!
Dunn's Farm details
Email: [email protected]
Website: Dunn's Farm
Phone: 814-598-3659
Location: Smethport, Pennsylvania, USA
Facebook: Dunn's Farm Corgis
Instagram: @dunnscorgis
3. Triad Farm, Riegelsville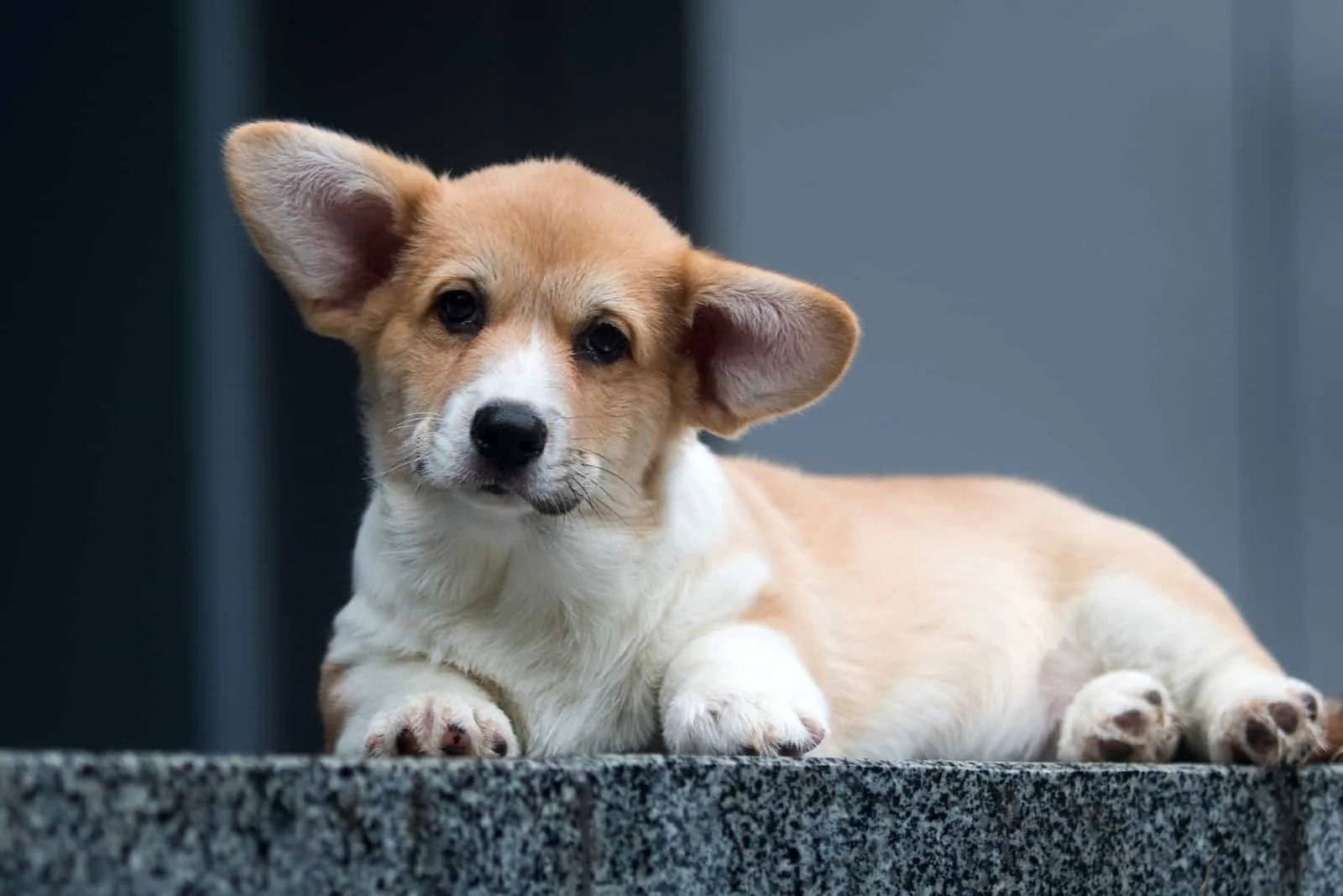 Triad Farm is home to the beautiful Pembroke Welsh Corgi and the American Corgi dogs. Alongside these herding dogs, Triad Farm specializes in breeding wonderful Hanoverian and Oldenburg sport horses.
Triad Farm is located in the beautiful countryside of Riegelsville, Pennsylvania. Being bred and raised on a farm allows Corgi dogs to express their full potential. That said, their Corgis have the best time growing up!
Corgis are known for their loud barks and attentiveness, so the Triad Farm team has made sure to enhance these unique personality traits. Not only do Triad Farm's Corgis make amazing family pets, but they also serve as incredible watchdogs.
Alongside their great personalities are their mesmerizing physical features. Triad Farm is proud to show you all kinds of Corgi coat colors and combinations!
Their studs and dams might as well be some of the most beautiful Corgi dogs you have ever seen.
Besides the classic AKC-registered Red Corgis, Triad Farm develops uncommon colors such as Sable, Red Headed Tri-color, Fawn, and Red/White Pembroke Welsh Corgis. Their CKC-registered American Corgis come in unique blue merle and red coat colors.
And, that's not all – Triad Farm also offers Fluffy Corgi puppies!
So, if you are searching for a loving friend and an intelligent watchdog with a fabulous coat, then Triad Farm is the place to look at.
Triad Farm details
Email: [email protected]
Website: Triad Farm
Phone: 610-349-4327
Location: Riegelsville, Pennsylvania, USA
Facebook: Triad Farm Inc
YouTube: TFHanoverians
4. Black's Corgis, New Enterprise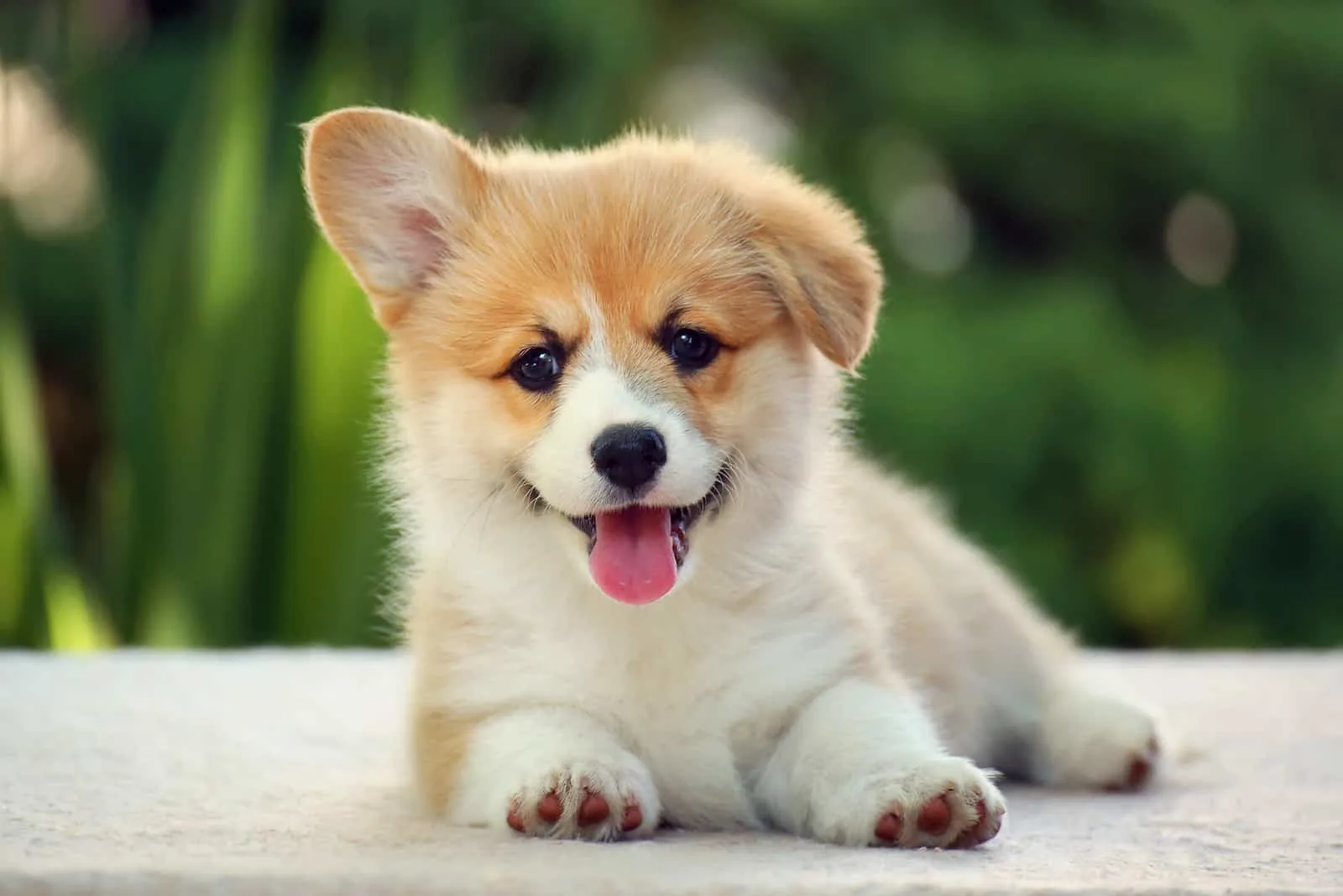 Chuck and Jolene are the responsible Corgi breeders behind Black's Corgis breeding program. They specialize in developing healthy and socialized Pembroke Welsh Corgi puppies.
Each Corgi puppy is vaccinated, microchipped, and dewormed. Additionally, all of Black's Corgis have their tail docked and dew claws removed by a professional veterinarian.
Their foundation Corgis are AKC/ACA-registered, and go through regular health tests. So, each of their little newborn puppies is as healthy as it can be!
If you are interested in purchasing a new puppy from the Black's Corgis breeders, it's best to introduce yourself by sending them an email. As a prospective buyer, you are required to choose your new puppy before placing a $200 non-refundable deposit.
The Black's Corgis team will help you choose your new Corgi puppy according to your personality and lifestyle.
These wonderful Corgi breeders care for all animals. Whenever people purchase a lovely Corgi puppy from Black's Corgis, 5% is donated to the Bedford County Humane Society no-kill animal shelter.
You can follow their Corgi puppy adventures on their Facebook page. Black's Corgis often posts litter updates, and they are ready to answer all of your questions!
Black's Corgis' details
Email: [email protected]
Website: Black's Corgis
Phone: 814-327-1245 or 814-327-7335
Location: 169 Memory Ln, New Enterprise, Central Pennsylvania, USA
Facebook: Black's Corgis
5. Honeyfox Corgis, Landenberg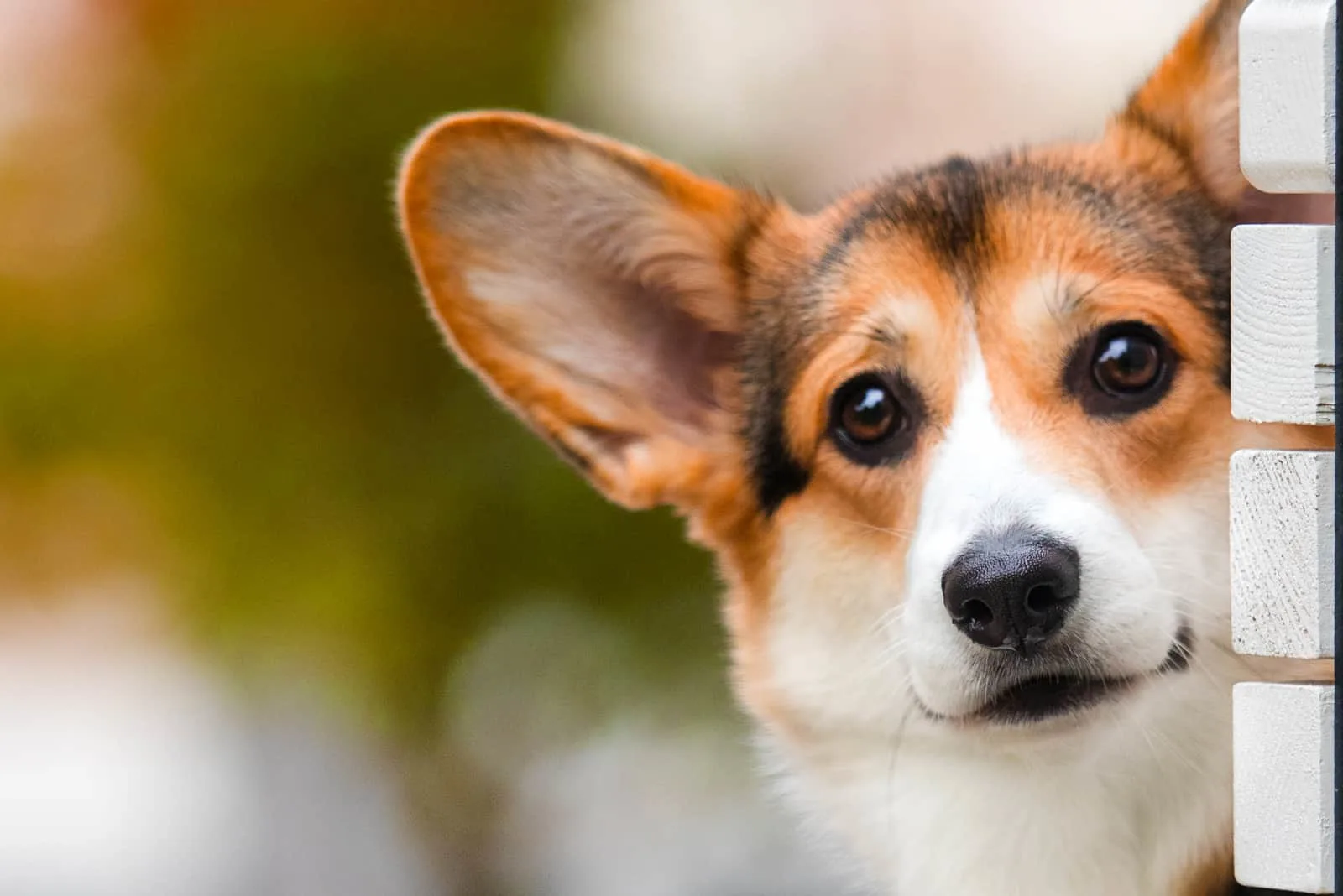 Since early childhood, the Honeyfox breeder has been caring for canines of all breeds and types. With a lot of experience in dog showing, boarding, and training, this reputable breeder established a well-known kennel in Pennsylvania.
Honeyfox Corgis was founded in 1983. The name comes from a female Corgi that helped set up an amazing foundation. As a result, Honeyfox Corgis has been producing show-quality Pembroke Welsh Corgis with champion bloodlines. This reputable breeder was soon recognized by the American Kennel Club and earned the title of the "Platinum Breeder of Merit".
First and foremost, their main goal is to develop a healthy Corgi puppy. All Honeyfox Corgis are registered with the AKC, are health tested, and are regularly vaccinated.
Besides health, appearance plays an important role. These Corgis inherit excellent physical characteristics of the AKC breed standards.
What makes the Honeyfox kennel so special is that they include obedience training — not just for their Corgis, but also for all other dog breeds.
Each of their Corgis is obedient and loyal, goofy, and fun-loving all at the same time!
Honeyfox Corgis' details
Email: [email protected]
Website: Honeyfox Corgis
Phone: 610-274-8834
Location: Landenberg, Pennsylvania, USA
6. Fawn Lane Farm, Prospect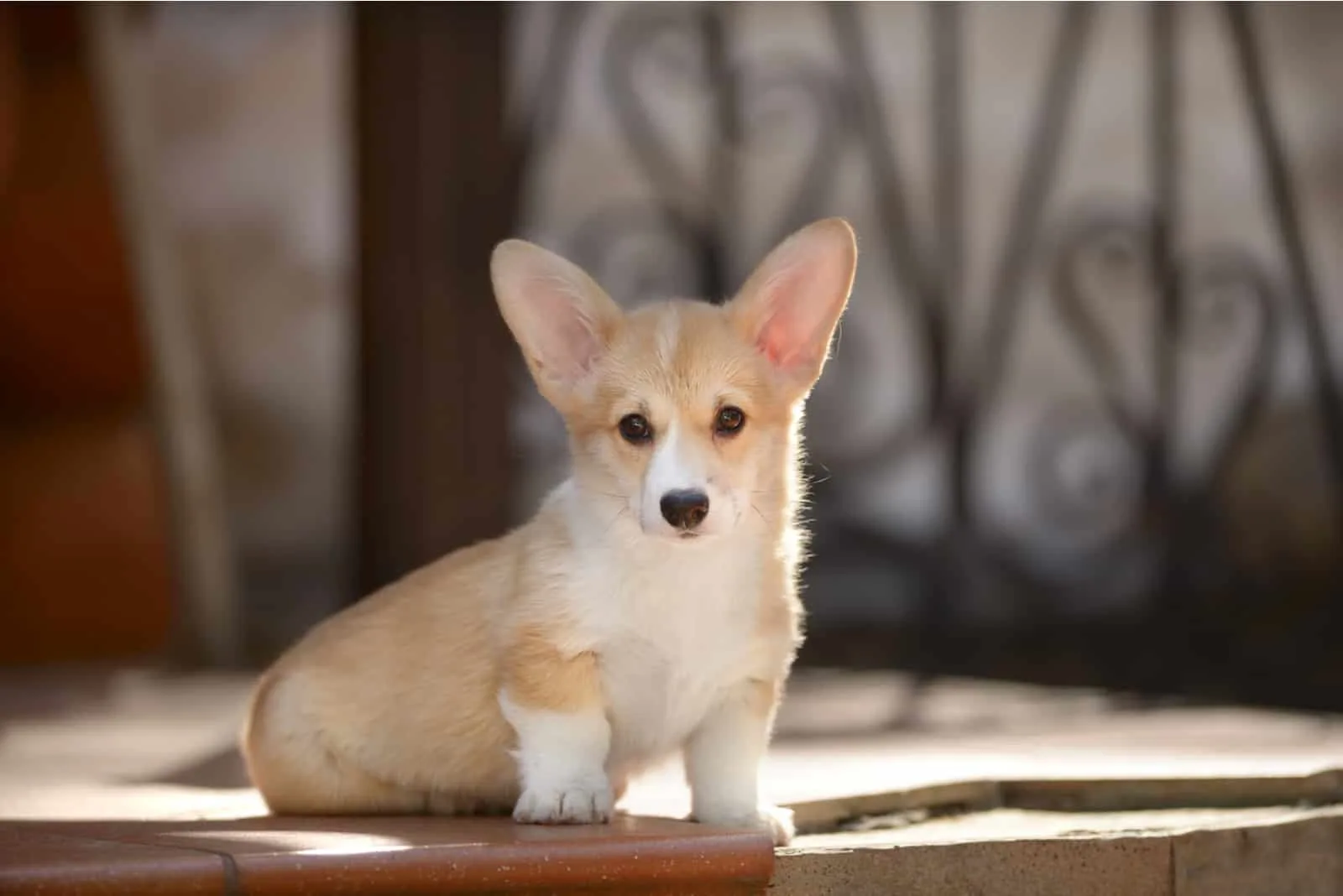 Fawn Lane Farm has a lot in store for you! These reputable breeders breed Pembroke Welsh Corgis and Cardigan Welsh Corgis on their lovely farm. Alongside fabulous pooches, Fawn Lane Farm also cares about their cows, pigs, horses, chickens, and cats.
Among all farm animals, Fawn Lane's Corgis steal the spotlight. These energetic little herding dogs are in charge of putting smiles on everybody's face!
Fawn Lane Farm is a family-owned dog breeding business. Actually, it's not a "business" for them. These reputable breeders treat their Corgi puppies as respected family members.
Therefore, they are focused on the health and wellbeing of each Corgi dog. Because of this, the Fawn Lane Farm breeders take their puppies for necessary vaccinations (at 4, 5, 7, 10, and 13 weeks of age).
Deworming treatments, microchip implementation, the removal of dew claws, and tail docking is done by a licensed veterinarian.
Each Cardigan Welsh Corgi puppy and Pembroke Welsh Corgi puppy is registered with the American Kennel Club. That said, all puppies are backed with AKC documentation, veterinary records, a health guarantee, and a puppy pack!
Fawn Lane Farm offers shipping your new puppy via airline or a trusted ground transportation. Make sure to contact them for further details!
Fawn Lane Farm details
Website: Fawn Lane Farm
Location: Prospect, Western Pennsylvania, USA 16053
Facebook: Fawn Lane Farm Corgis
Instagram: @flfcorgis
7. Beaumanor Corgis, New Wilmington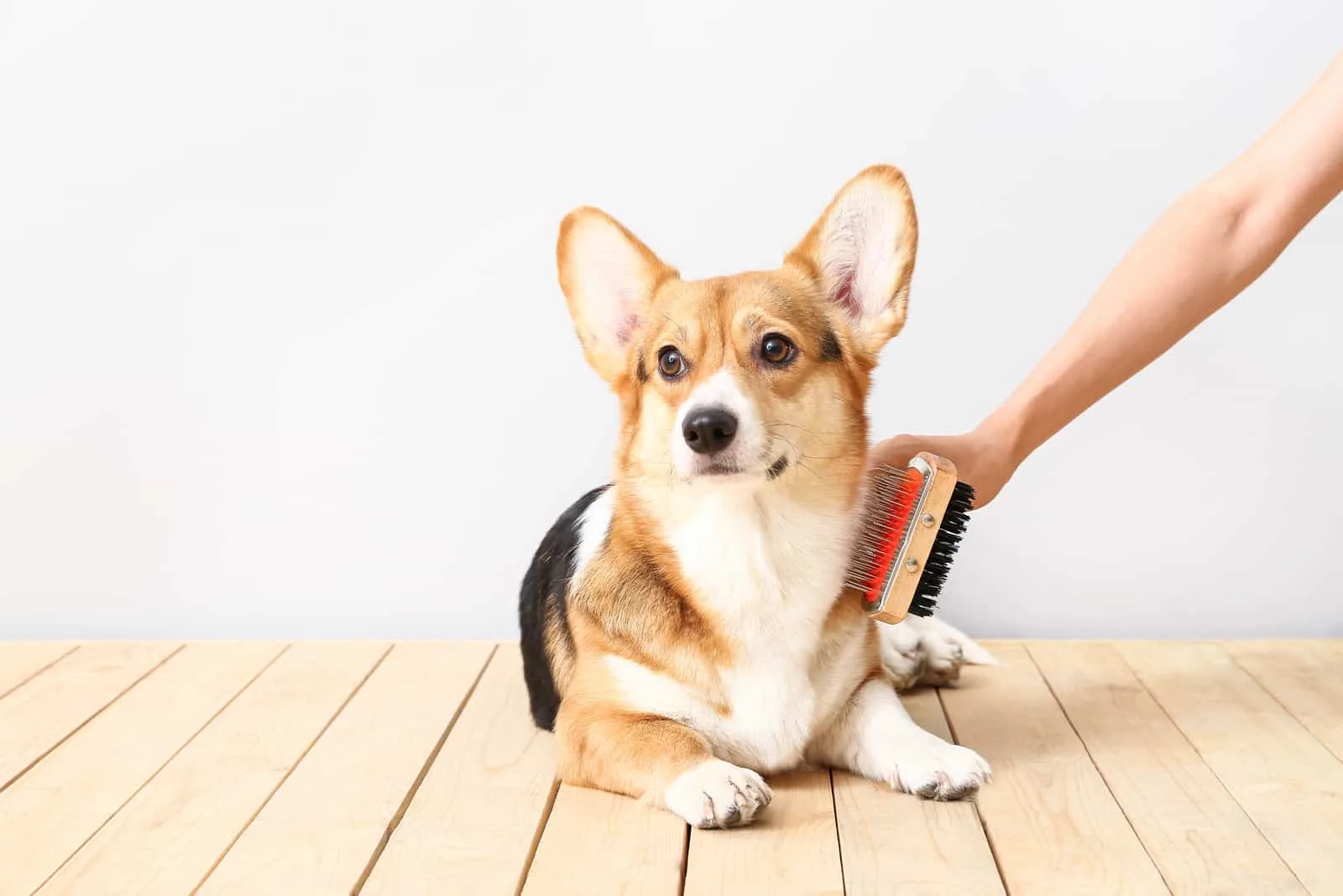 Beaumanor Corgis is a reputable breeder of Pembroke Welsh Corgis. These little puppies are born and raised in the Beaumanor Corgi's household, which is located in the beautiful Amish countryside.
Beaumanor Corgis are members of the Pembroke Welsh Corgi Club of America (PWCCA), and the Pembroke Welsh Corgi Club of the Western Reserve (PWCCWR). They breed and raise their Corgi puppies in line with the PWCCA Code of Ethics.
Focused on quality over quantity, the Beaumanor Corgis' team produces occasional puppy litters. On average, the Beaumanor Corgis' team produces one puppy litter per year.
Each Corgi parent derives from champion bloodlines. Before stepping into the breeding program, each Corgi dog parent undergoes genetic health tests.
This is done to make sure that all breeding dogs are clear of hereditary, breed-specific diseases, such as VWD and hip dysplasia. Therefore, these dogs are OFA and CERF health certified. As a result, high-quality and healthy Corgi puppies are born!
Check out their website for updates on Pembroke Welsh Corgi puppies for sale!
Beaumanor Corgis' details
Email: [email protected]
Website: Beaumanor Corgis
Phone: 724-971-0043
Location: New Wilmington, Western Pennsylvania, USA
How much is a Corgi puppy in Pennsylvania?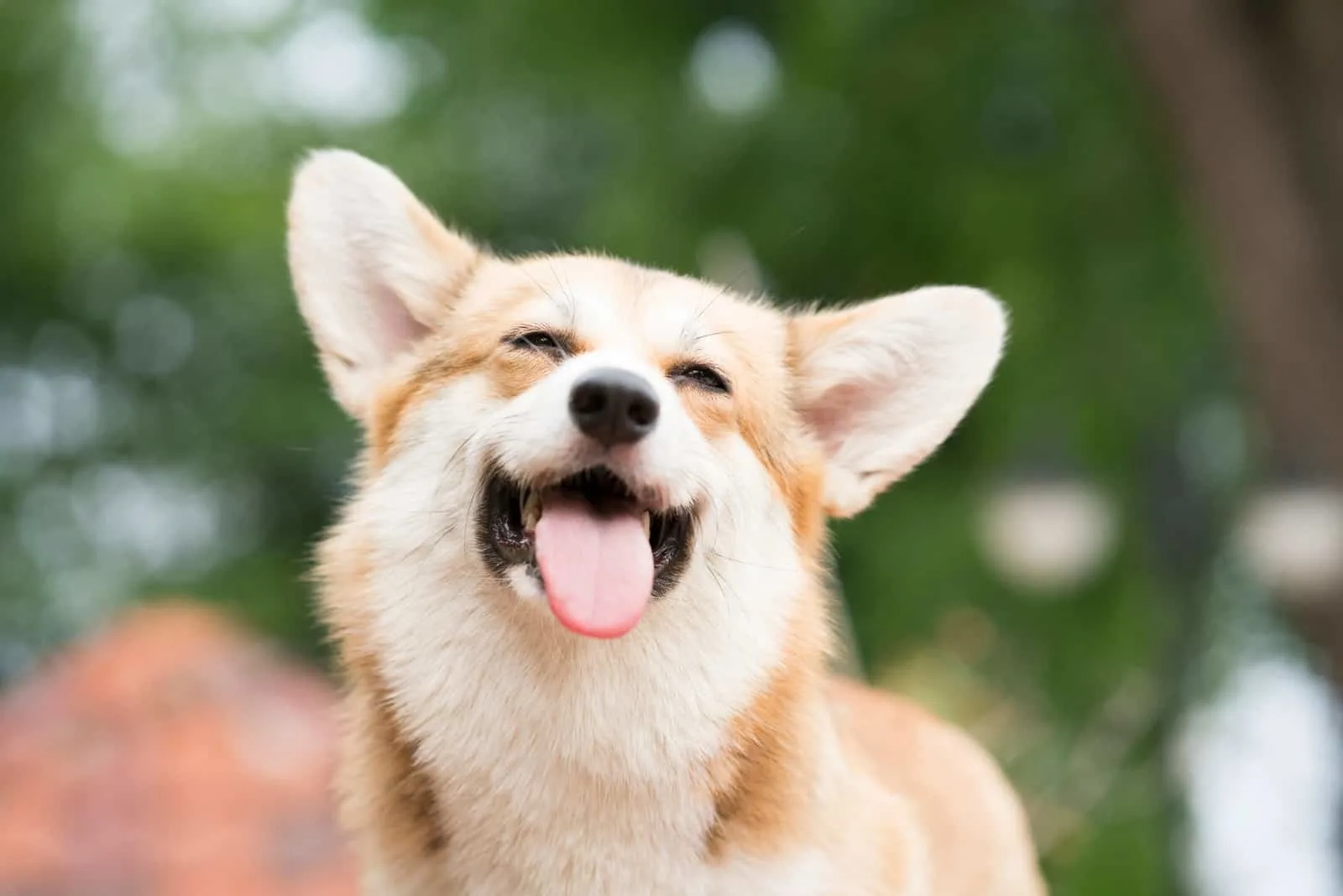 Corgi puppies in Pennsylvania can range in price. They can go from as low as $600 to as high as $2500.
The cost of a Corgi puppy will depend on your location, the breeder's reputation, the puppy's age, and many other factors.
So, what is the average price of a Corgi in Pennsylvania?
Well, a Corgi puppy should cost around $1000 on average. That's how much you would pay for the puppy itself. Note that Cardigan Welsh Corgis might be more expensive because they are harder to find.
Overall, the first-year expenses of owning a Corgi reach up to $3700. Another thing to have in mind is that Corgis shed all year round. So, you will want to invest in a good dog brush and occasional grooming services.
Getting a purebred Corgi from a reputable breeder will cost between $1500 and $2500. Your new puppy will be backed with all up-to-date veterinary records, a limited kennel club registration, pedigree certificates, and a health guarantee.
On the other hand, adopting or rescuing a Corgi pup will cost less. The average Corgi adoption fee ranges from $200 to $600.
In the end, it's better to adopt and not shop.
Let's Wrap It Up
There are some minor differences in appearance and personalities of the Pembroke Welsh Corgis and their Cardigan Welsh counterparts.
Nevertheless, both Corgi breeds make exceptional family pets.
Corgi dogs are extremely intelligent, social, energetic, and affectionate. Everyone who has heard of Corgis knows that they are the goofy pups in the pack!
Even though a Corgi loves to run around, it will also love to keep you company on the couch. Waking up to the lovely Corgi's smiling face might be the best way to begin your day!
Due to their compact size, Corgis make great travel buddies and roommates in small apartments. They do shed a lot, so that's something you might want to keep in mind
Getting a Corgi puppy is so much more than getting "just a dog". A Corgi dog will be a loyal companion and your new best friend!
Now that you know where to get your new Corgi puppy from, we advise you to contact your favorite Corgi breeder in Pennsylvania!
Related Content:
• The 5 Best Corgi Breeders In Ohio In 2022
• Chihuahua Breeders : A Guide To The Best Breeders In The U.S .
• Top 10 Dachshund Breeders In Florida: A Fresh 2022 List!
• The Top 10 Best Dog Breeders In New York Of 2022