If you live in New York and want to get a new puppy, whether you're looking for a designer or a purebred, it's important to buy your new best friend from a trustworthy breeder to ensure you get a healthy, well-socialized pup.
You also probably want to make sure you choose from the best possible dog breeders in the entire Tri-state area.
Finding reputable breeders in this day and age is not the hardest task, but it can be overwhelming if your search has only just begun. It's crucial to find ethical breeders who uphold the highest breeding standards for the specific dog breed you want.
Luckily for you, you're not alone in the struggle. We've made it easier for dog lovers to find their perfect puppy match with this useful list of the top 10 best dog breeders in New York.
Puppies For Sale In New York City
The first step in getting a new puppy is picking the right breed to suit your lifestyle.
If you're an active person who needs an energetic canine companion, a good fit would be a Golden Retriever/Labrador Retriever or a German Shepherd able to keep up with you.
But if you're more like me, the type of dog lover who spends a lot of their time working from home, a better choice would be a smaller dog breed like the French Bulldog or Shih Tzu, which are better suited to apartment life.
So, whatever breed you need, we've got you covered!
The 10 Best Dog Breeders In NY
1. Upstate German Shepherds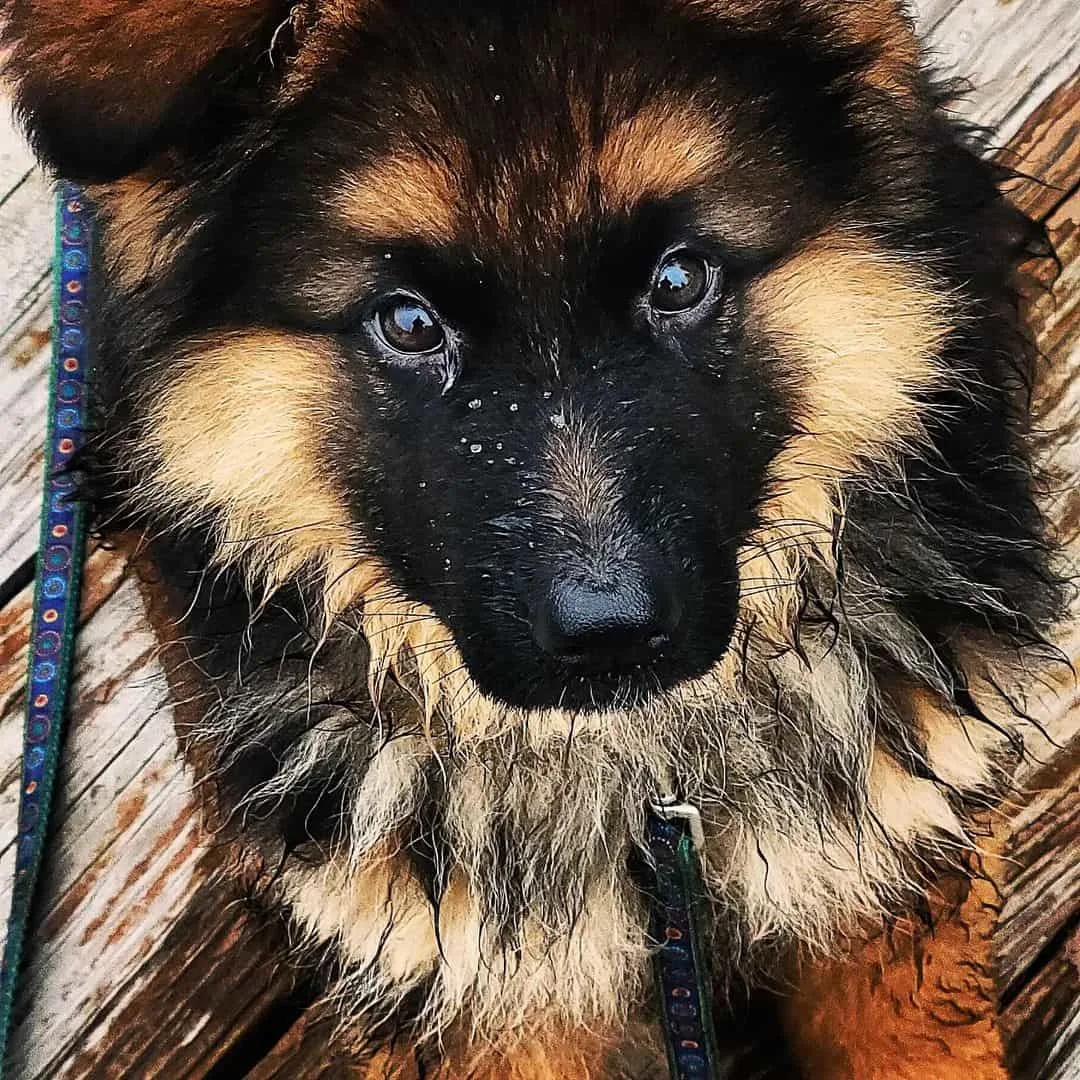 Photo from: @life_inthe_slow_lane
Our first pick of the litter of NYC breeders is Upstate German Shepherds, a small breeder located in Canisteo.
They are a small business owned and run by Don Spear and Jodi Hartman, with a staggering 60+ years of experience in breeding and raising German Shepherds combined! Their dogs spend their days as puppies being raised on over 14 acres of land to explore!
However, their focus is not on breeding show dogs, nor do they consider themselves a kennel. Upstate GSD's number one goal is to produce healthy and easily trainable working dogs and personal protection dogs while maintaining the exact breed standards of this beautiful European breed.
If you need a German Shepherd as your new pawtner in crime, check out Upstate German Shepherds and make an appointment!
What you can expect to get from them is a healthy, happy puppy eager to please for years to come!
Upstate German Shepherds Details
Location: Canisteo, New York
Website: Upstate German Shepherds
Contact: +1 315 406 3783
Email: [email protected]
2. Hidden Pond Labradors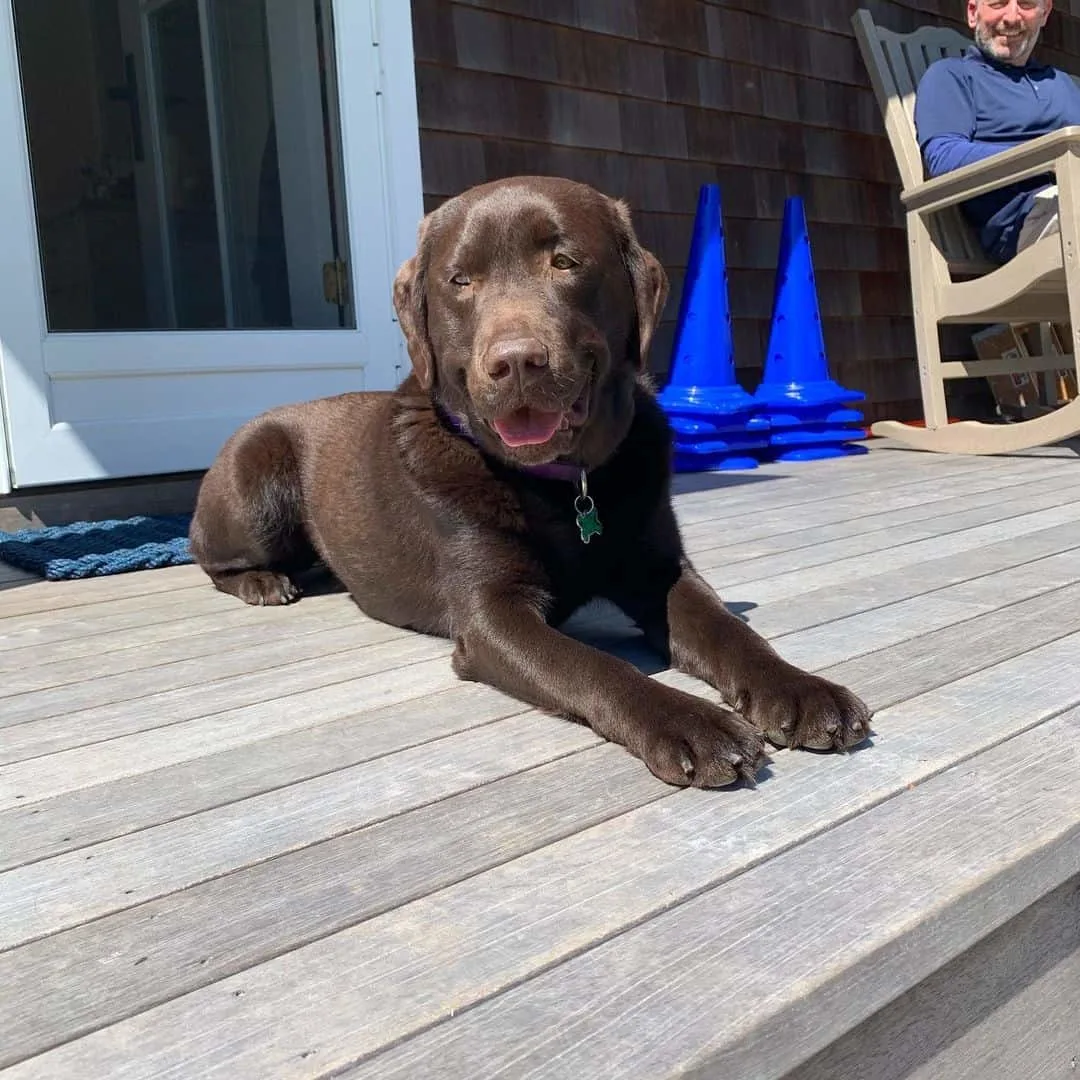 Photo from: @pennymoorekatz
The second spot on our list goes to Hidden Pond Labs, located in Waverly, NY, on an 87-acre plot of land where the dogs roam free.
They are not a pet store or a kennel where dogs are kept in enclosed spaces, so the Labs at Hidden Pond have enough freedom and space to grow up happy and healthy, where they are properly trained and socialized early on.
All of their purebred Labrador Retrievers are health-tested, AKC registered, and come up to date with all necessary vaccinations as well as a health guarantee.
The best part is they also come in chocolate, vanilla, and charcoal colors!
If you need a Labrador to help you retrieve your sense of adventure, be sure to check out Hidden Pond Labs!
What you'll get from them is by far the most wonderful companion anyone could ever ask for!
Hidden Pond Labradors Details
Location: Waverly, New York
Website: Hidden Pond Labs
Contact: +1 607 857 1461
Email: [email protected]
3. Central Park Puppies
Our next contestant representing the toy breed is Central Park Puppies, a breeder located on Central Park Ave. in Yonkers. They have an extensive array of available puppies to choose from.
From Mini Poodles, Goldendoodles, Shih Tzus, and Yorkies to Labradoodles, Frenchies, Shiba Inus, and Pugs. You name it – they have it!
Their ultimate goal is to match the perfect puppy with the perfect family to create long-lasting friendships.
What are the perks of choosing Central Park Puppies, you ask? They offer free microchipping, health testing, home delivery, a puppy sales wallet with up-to-date vaccinations, and a one-year health guarantee!
They will even deliver your puppy to its new forever home with detailed written guidance on proper puppy care! What more could a new dog owner need?
If you know you need a fluffy, pocket-sized portable companion, check out Central Park Puppies today!
Central Perk Puppies Details
Location: Yonkers, New York
Website: Central Park Puppies
Facebook: Central Park Puppies
Youtube: Central Park Youtube Channel
Contact: +1 914 207 7558
Email: [email protected]
4. NYC Breeders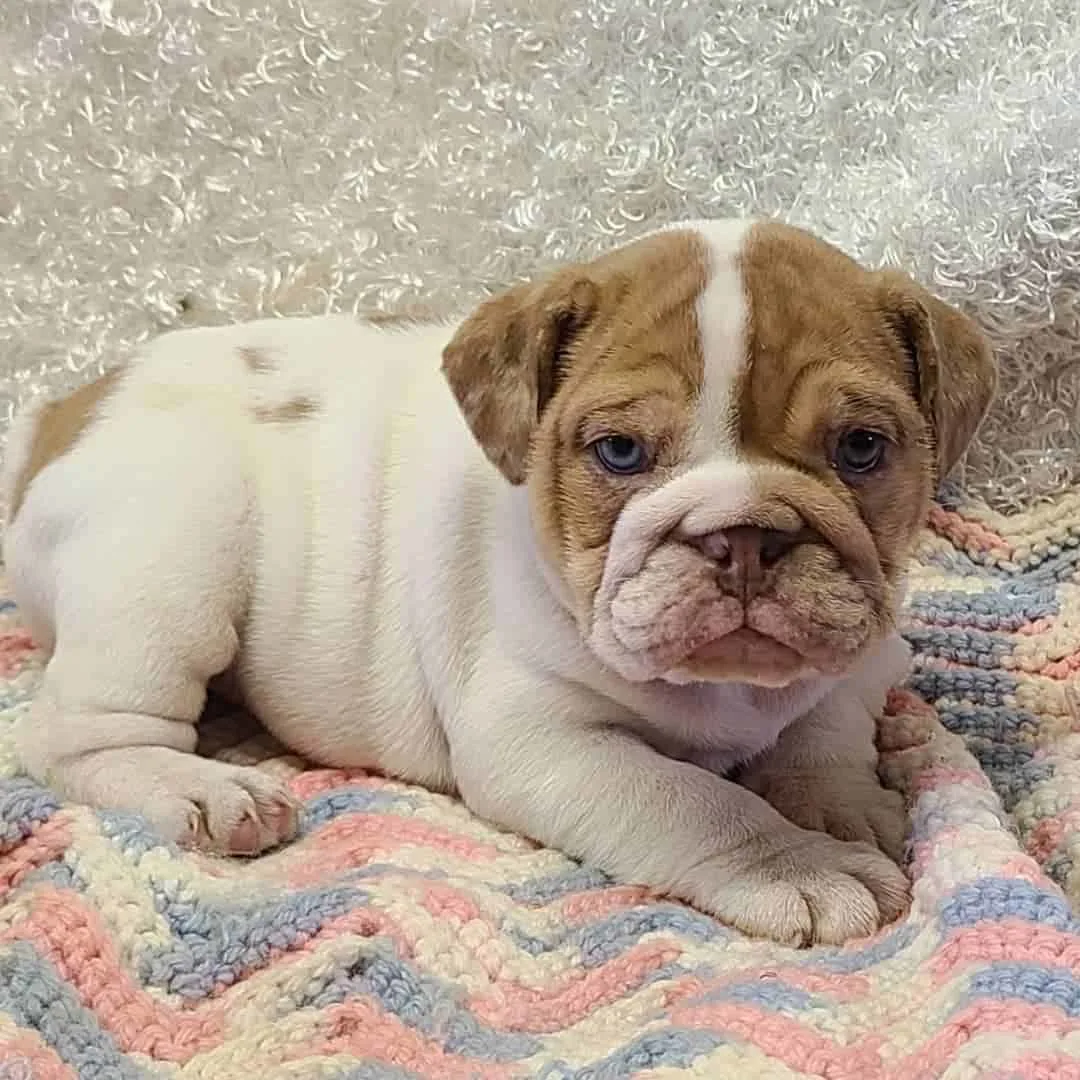 Photo from: @petb0ss30
Our next pick is NYC Breeders, located in Coney Island, Brooklyn.
They are among the few responsible pet stores in New York City with a wide selection of designer and purebred available puppies for sale.
But wait, there's more! They also offer professional grooming, pet supplies, pet food, and free lifetime dog training with every pup purchased.
NYC Breeders have experience working with dogs for over forty years. They always make sure to meet the needs of both the puppy and the owner to ensure a match made in heaven!
If you go with NYC Breeders, they will work closely with you to decide what breed best suits you, as well as counsel you in choosing the proper food and vet care for your furry friend.
Needless to say, all of their pups come with all the necessary paperwork, which includes vaccination details, deworming programs, microchips, and more.
Because of their impeccable attention to detail, what you'll get from NYC Breeders will be a healthy puppy ready to roll!
From working breeds to companion breeds, they have the pup to meet all your needs!
NYC Breeders Details
Location: Brooklyn, New york
Website: NYC Breeders
Contact: +1 718 238 7387
Email: [email protected]
5. Marell Bullies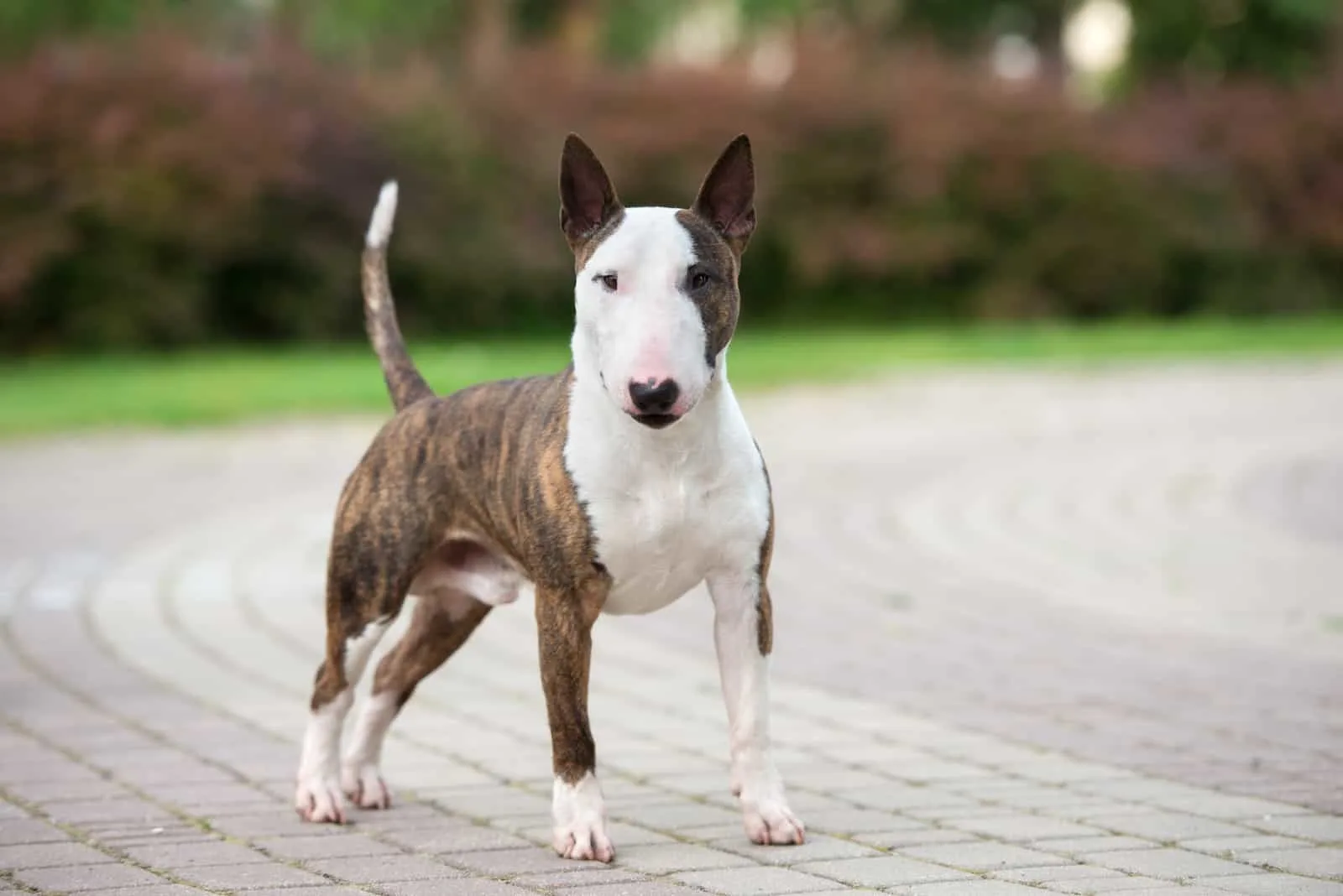 Maybe what you're looking for in a dog is a fierce appearance combined with a soft spot for its loved ones. If that's the case, then the English Bull Terrier is the right dog for you!
Our next pick is Marell Bullies, located in the Bronx, which specializes in breeding top-notch, AKC quality purebred English Bull Terriers. Apart from being breeders, they also double as a dog rescue service.
All of their dogs are tested for genetic health problems and well-socialized with other pets and humans alike to ensure the pups they produce are of sound temperament.
The popular English Bull Terrier is what you get when you mix a baby shark with a puppy. But don't be too quick to judge a dog by its breed. Despite their threatening appearance, these pups are also known to have a soft side and are very good with children.
If you're interested in getting an English Bull Terrier, hit up Marell Bullies and see what they have in store for you!
Marell Bullies Details
Location: Bronx, New York
Website: Marell Bullies
Contact: +1 516 451 3701
Email: [email protected]
Honorable Mentions Of Dog Breeders In New York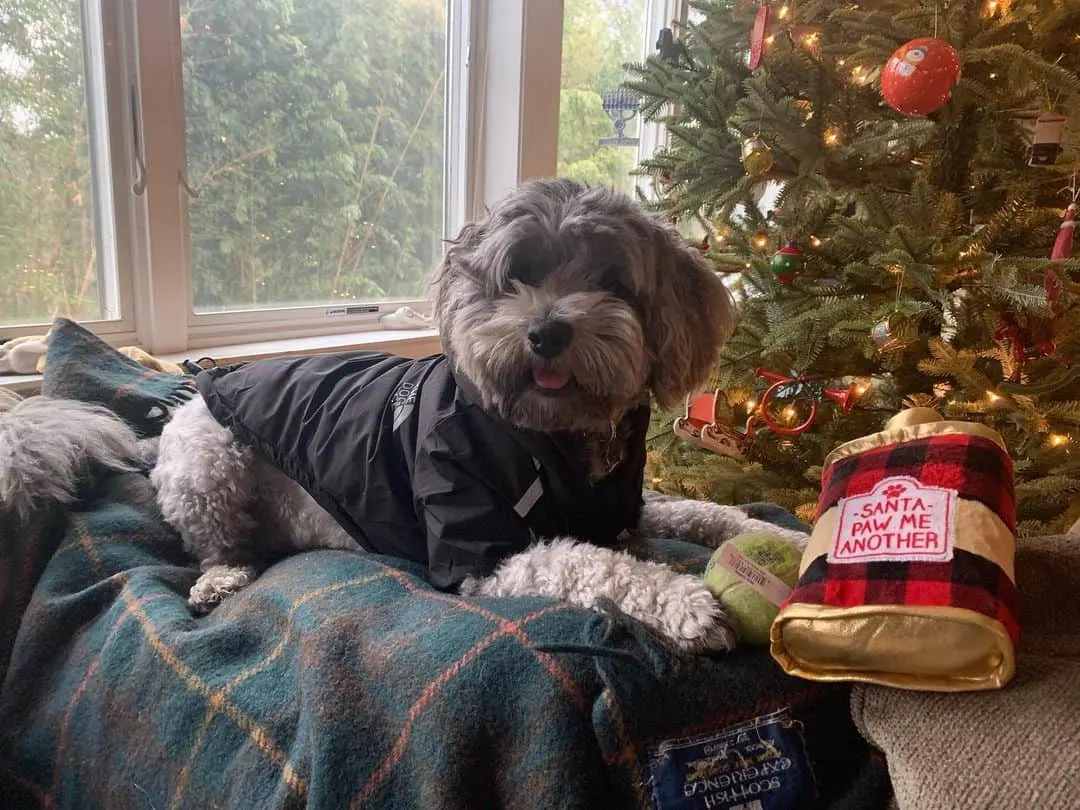 Photo from: @morrie_the_magnificent
Just because they didn't rank on our top 5 of the best dog breeders in New York doesn't mean there aren't many other responsible breeders that adhere to high breeding standards and have transparent practices.
We'll give you some more options of credible breeders to broaden your scope even more.
Check out their websites for more information:
1. Hopeful Dreams Family Puppies
Website: Hopeful Dreams
2. Ethical Frenchies
Website: Ethical Frenchies
3. The Left Paw
Website: The Left Paw
4. Devils Den Bullies
Website: Devils Den Bullies
5. Hudson Labradoodles
​Website: Hudson Labradoodles
In Conclusion
Before deciding to get a new puppy to be a part of your life, you should know all the responsibilities this entails.
Getting a new puppy requires first having a firm grasp on how to provide appropriate canine care for your new pet, which most negligent pet stores and puppy mills usually won't teach you.
Also, keep in mind that getting a new puppy is a process that shouldn't be rushed. You should always get to know the breeder well before deciding to purchase one of their pups.
On our list of the best breeders in New York, you'll only find responsible breeders who will work with you to ensure you get what you bargain for. We hope you've found our effort useful. Now go out there and get your new best friend!
Related Articles: