If you're a dog lover who lives in the great river state of Ohio and you're searching for a new puppy to become a part of your family, you've come to the right place!
Getting a new puppy is not as easy as it sounds. You can't simply walk into a pet store and leave with a perfect puppy risk-free.
That being said, we've already gone through the trouble of finding and ranking the best dog breeders in Ohio to make it easier for you to find your pawfect match!
Puppies For Sale In Ohio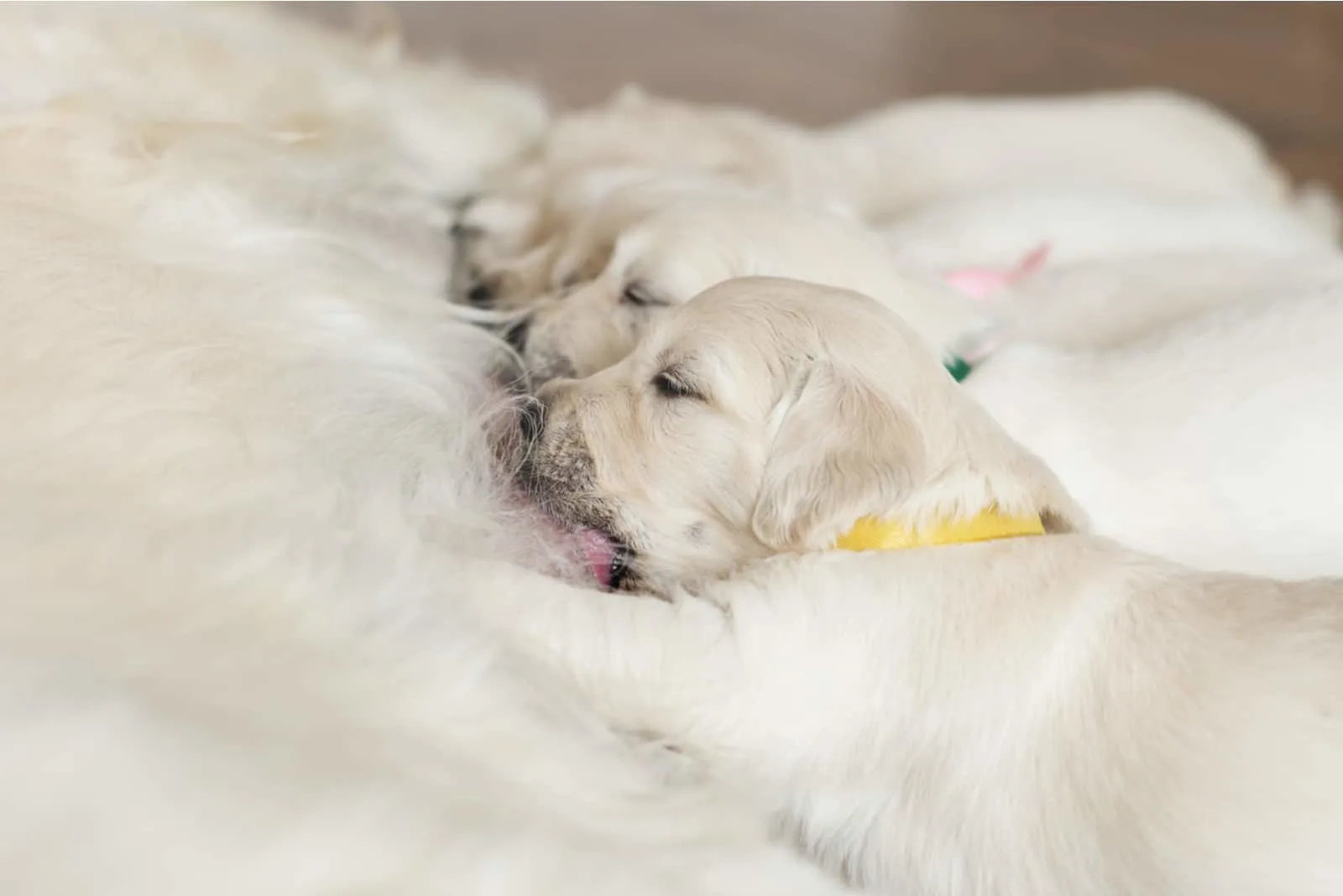 It's important to find reputable breeders who know what they're doing and adhere to the highest standards of breeding practices for the specific dog breed you want, a breeder who not only breeds for conformation but focuses on temperament, health, and longevity.
By choosing a trustworthy breeder, you ensure that the puppy you purchase will be healthy and well adjusted before you take it home.
While surfing the web looking for available puppies around you, due to the heavy saturation of the breeding waters with unreliable kennels, it's easy to get knocked off-course and swept up by the current.
Some backyard breeders and puppy mills will claim to be trustworthy and ethical, but when it comes down to it, most of them are in it for a quick buck.
However, you shouldn't worry too much because we've got you covered with our list of the best dog breeders in Ohio to kickstart your search for the perfect new puppy!
The Best Dog Breeders In Ohio
1. Black Swamp Labradors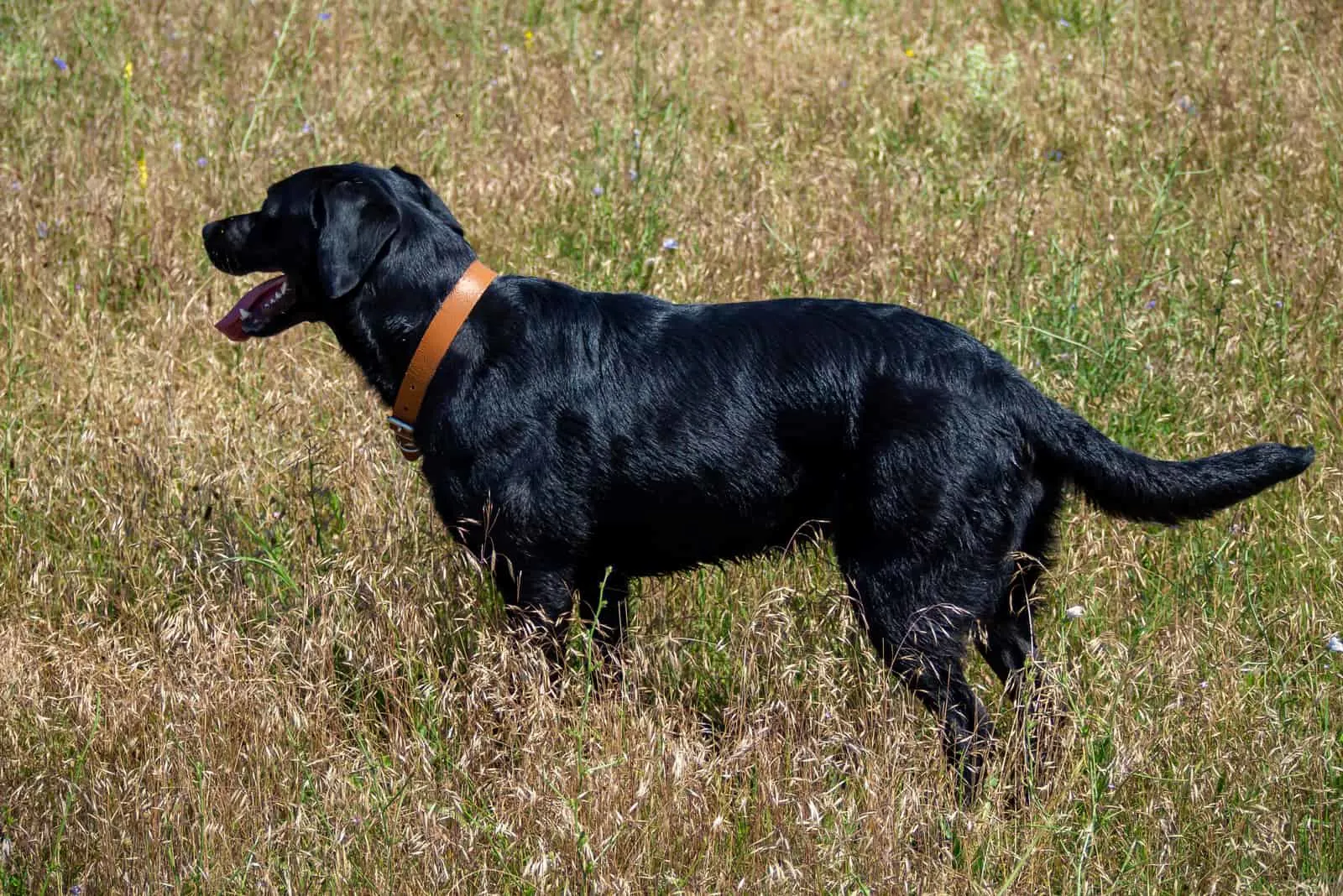 In the world of dog lovers, the Labrador Retriever ranks number one on the list of the most popular family pets!
That's why our first pick on this list is Black Swamp Labradors. They are a small family-owned ethical breeder located in Grand Rapids, Ohio, that specializes in producing high-quality purebred Labrador Retrievers.
AKC approved and inspected, the team of breeders at Black Swamp makes it their priority to breed for health, character, and calm disposition.
They work hard to meet the breed standard, adorable Labs that are couch potatoes indoors but eager to accompany you as soon as you step foot outside.
All of their quality puppies are health tested early on for genetic illnesses Labradors are prone to, and they come with a lifetime health guarantee.
If you know you need a Labrador to help retrieve your sense of youth, get in touch with Black Swamp as soon as possible and take your puppy to its new home!
Black Swamp Labradors Details
Location: Grand Rapids, Ohio
Website: Black Swamp Labradors
Facebook: Black Swamp Labs LLC
Contact: 480-352-9830
Email: [email protected]
2. Maple Hill Doodles
If you're the type of person who needs a laid-back, hypoallergenic companion more suitable for apartment life, look no further than the cuddly mix between the Golden Retriever and the Poodle: the Goldendoodle.
Our second spot goes to Maple Hill Doodles, a resourceful, accessible, and ethical breeder located in Burton, Ohio, who specializes in breeding Goldendoodles and Cavapoos of exquisite bloodlines.
They strongly believe that the key to raising the finest puppies is a holistic approach. All of their pups are raised in a home on more than two acres of land, with plenty of neurological stimulation early on.
The result of this is that all of their Goldendoodles are healthy, friendly, and well-balanced long before you decide to give them a new forever home.
If you want a medium-sized dog breed like the adorable Goldendoodle, check out Maple Hill Doodles and see what puppies they have available!
Maple Hill Doodles Details
Location: Burton, Ohio
Website: Maple Hill Doodles
Youtube: Maple Hill Youtube Channel
3. Amanda's Frenchies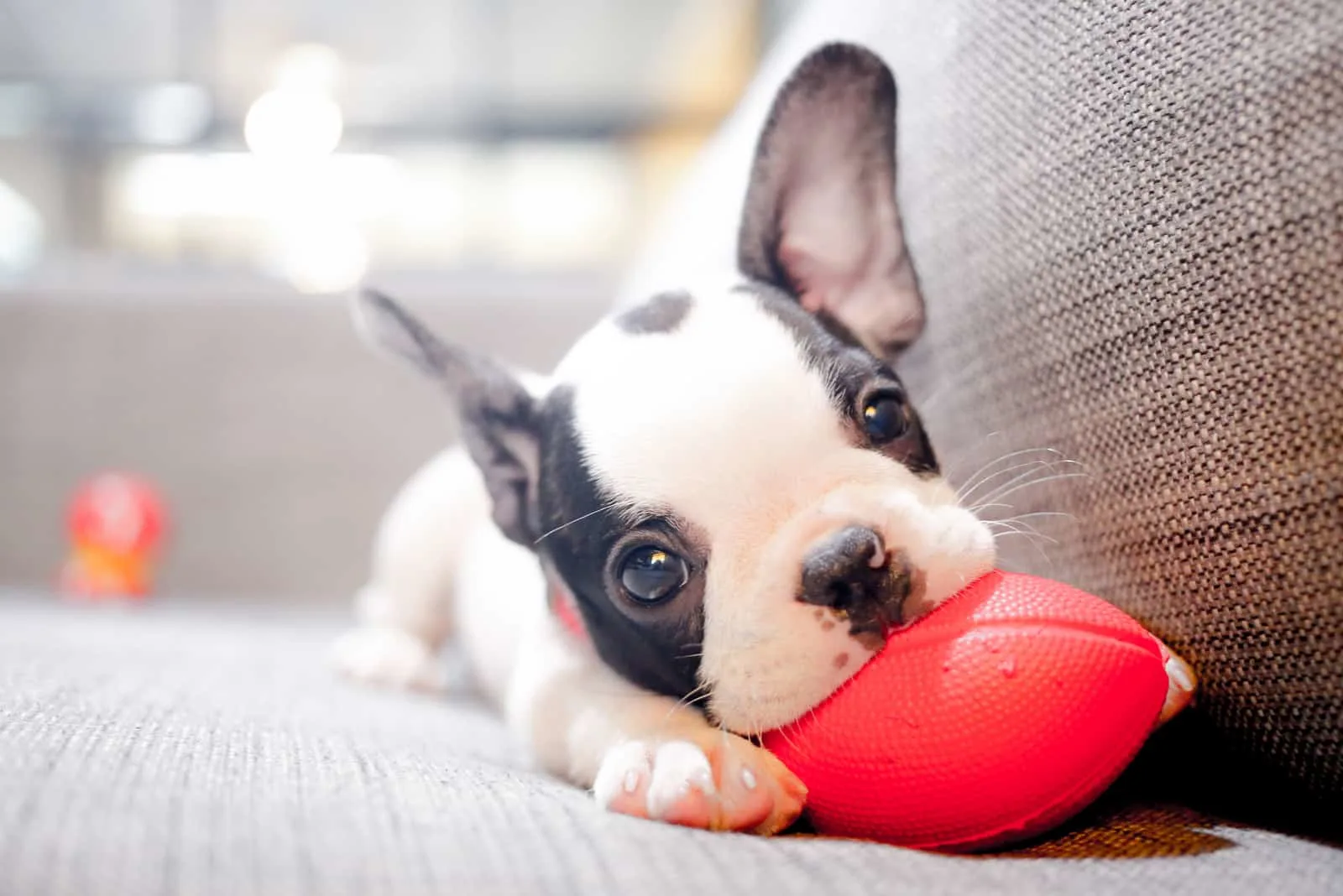 If you're yearning for an even smaller lovable breed, why not go with le French Bulldog?
Our next pick on the list of the best dog breeders in Ohio is Amanda's Frenchies, an AKC-registered breeder located near Columbus in Dublin, Ohio. They are a family-run business that produces high-quality, healthy puppies.
Because they are well-socialized with calm temperaments, Amanda's Frenchies make excellent family members and emotional support animals. They will happily come along wherever you decide to go.
All of their adorable Frenchies are health tested for potential genetic illnesses and joint problems.
Check out Amanda's Frenchies' website for more information, fill out their puppy application form, and get ready to adopt your new Frenchie!
Amanda's Frenchies Details
Location: Dublin, Ohio
Website: Amanda's Frenchies
Email: [email protected]
4. Vom Buflod German Shepherds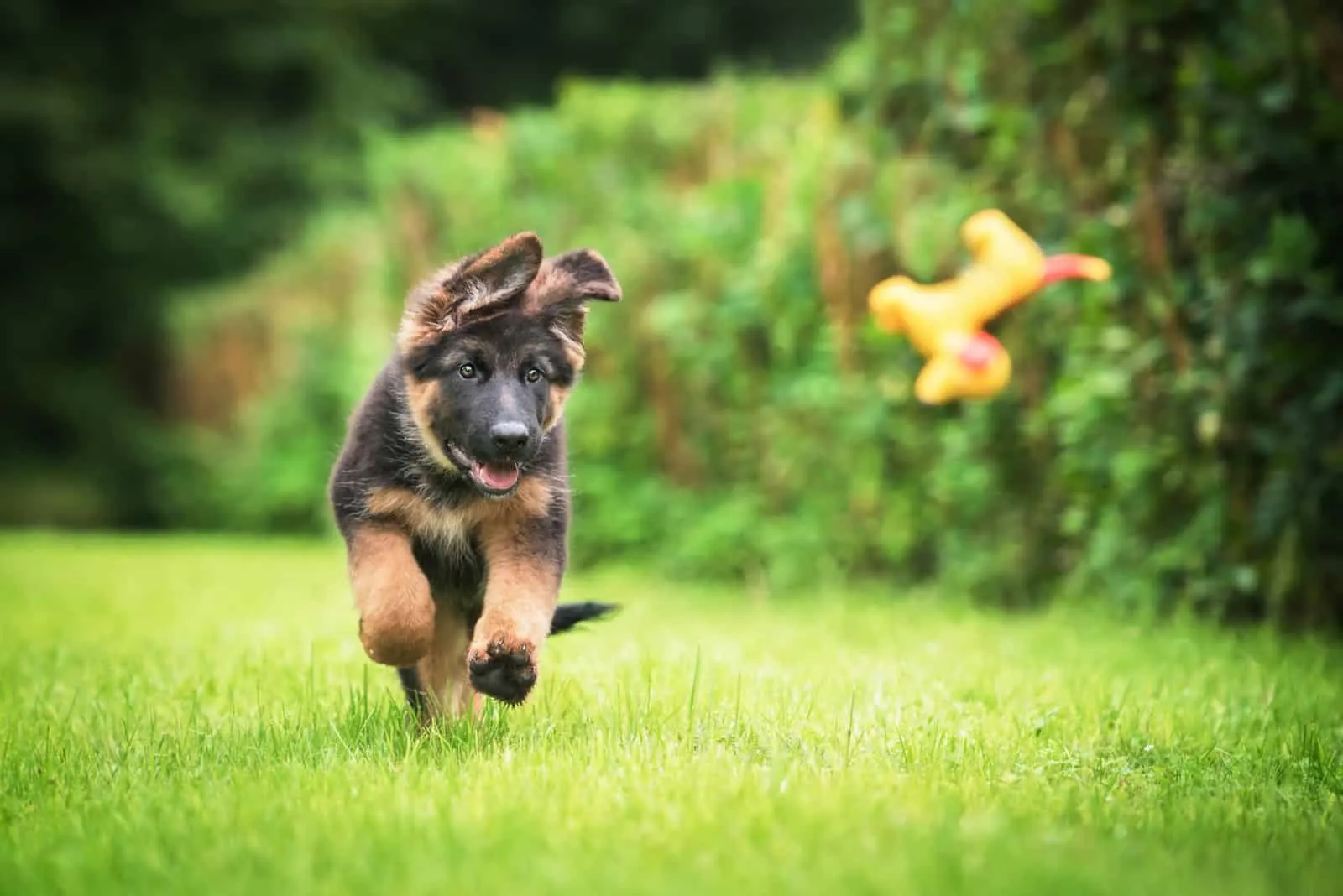 If you're longing for a high-energy canine to be your new outdoor companion, then the perfect choice for you might be an intelligent and agile German Shepherd.
Our next spot goes to Vom Buflod German Shepherds, who are reputable breeders with over 15 years of experience in producing and training high-quality German Shepherds. They are located in Waynesville, Ohio.
They never spare any expense when it comes to proper care for their dogs, and they focus on early socialization. With every puppy or adult dog purchased, you will receive a puppy sales wallet with up-to-date vaccination records and deworming.
Their German Shepherds are hip and elbow certified, as well as tested for degenerative myelopathy to ensure what you get is a healthy puppy.
In general, German Shepherds are wonderful, intelligent family members, and if you should decide to pick this beautiful breed to be part of your life, it will bring you and your family lots of happy moments for years to come!
Vom Buflod German Shepherds
Location: Waynesville, Ohio
Website: Vom Buflod German Shepherds
Contact: 937-477-7735
Email: [email protected]
5. Premier Pups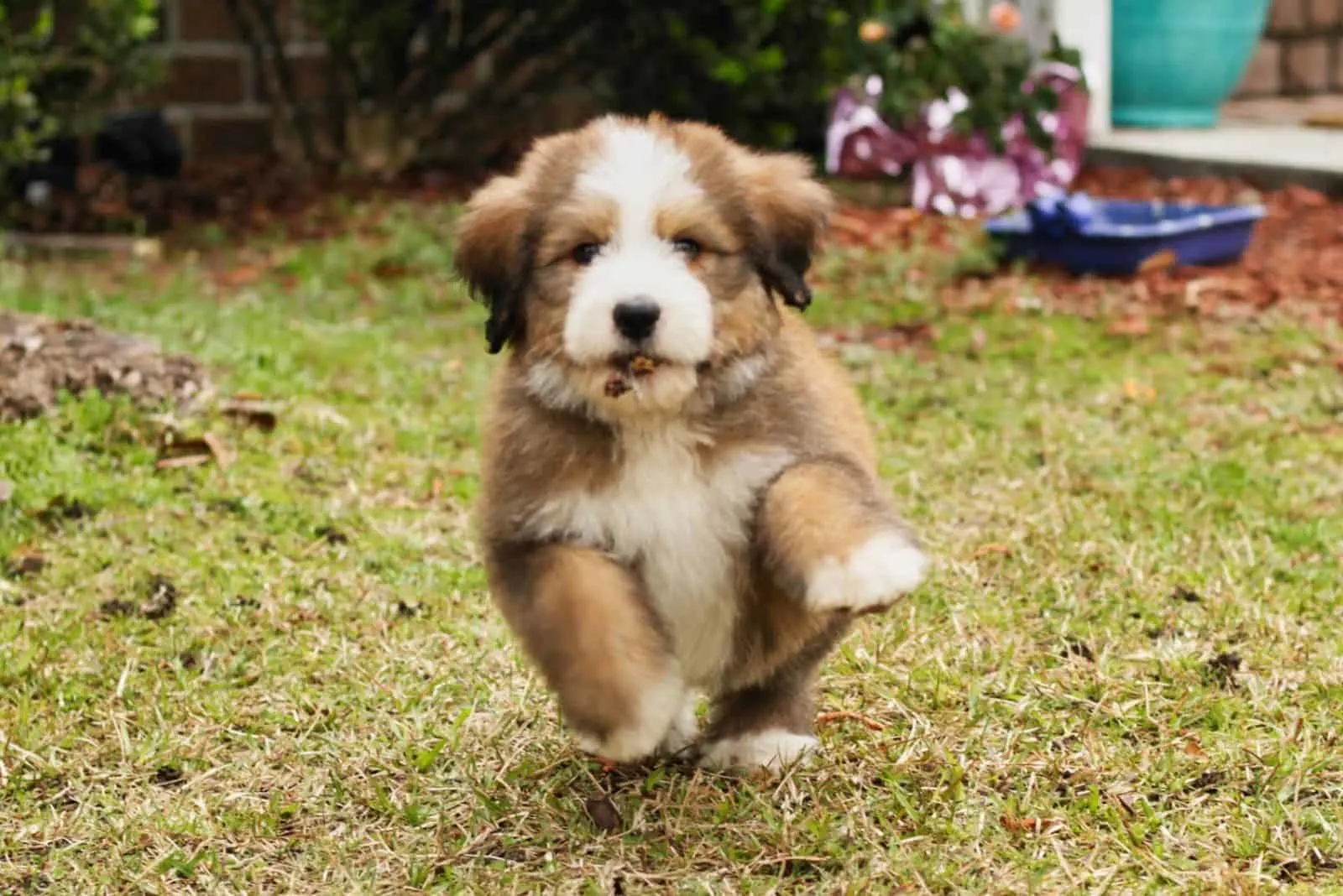 Whether you're looking for a designer Yorkie or a purebred Shih Tzu, a Maltese, or a mini Bernedoodle, our next pick on the list of best dog breeders in Ohio has it all!
Premier Pups are located in Johnstown, Ohio. They are breeders with integrity and commitment with years of experience in the business of breeding toy dog breeds like the Havanese and mini Labradoodle.
The process of adopting one of their cuties starts with their 24-7 on-site staff who will guide you through your first night together, first vet visit, and especially the first birthday celebration.
The health and safety of your future pup start the second your baby is hand-selected by their licensed and inspected USDA breeders.
Every puppy at Premier Pups is monitored by their on-site vet, who thoroughly checks them for any health conditions before they are available for adoption.
Even if you live outside the state of Ohio, first-class puppy travel is provided to deliver your furry baby to its new forever home.
If your proverbial tail is wagging with excitement at what they have to offer, go check out their website and find your new best friend today!
Premier Pups Details
Location: Johnstown, Ohio
Website: Premier Pups
Contact: 740-809-3074
Email: [email protected]
Honorable Mentions Of Dog Breeders In Ohio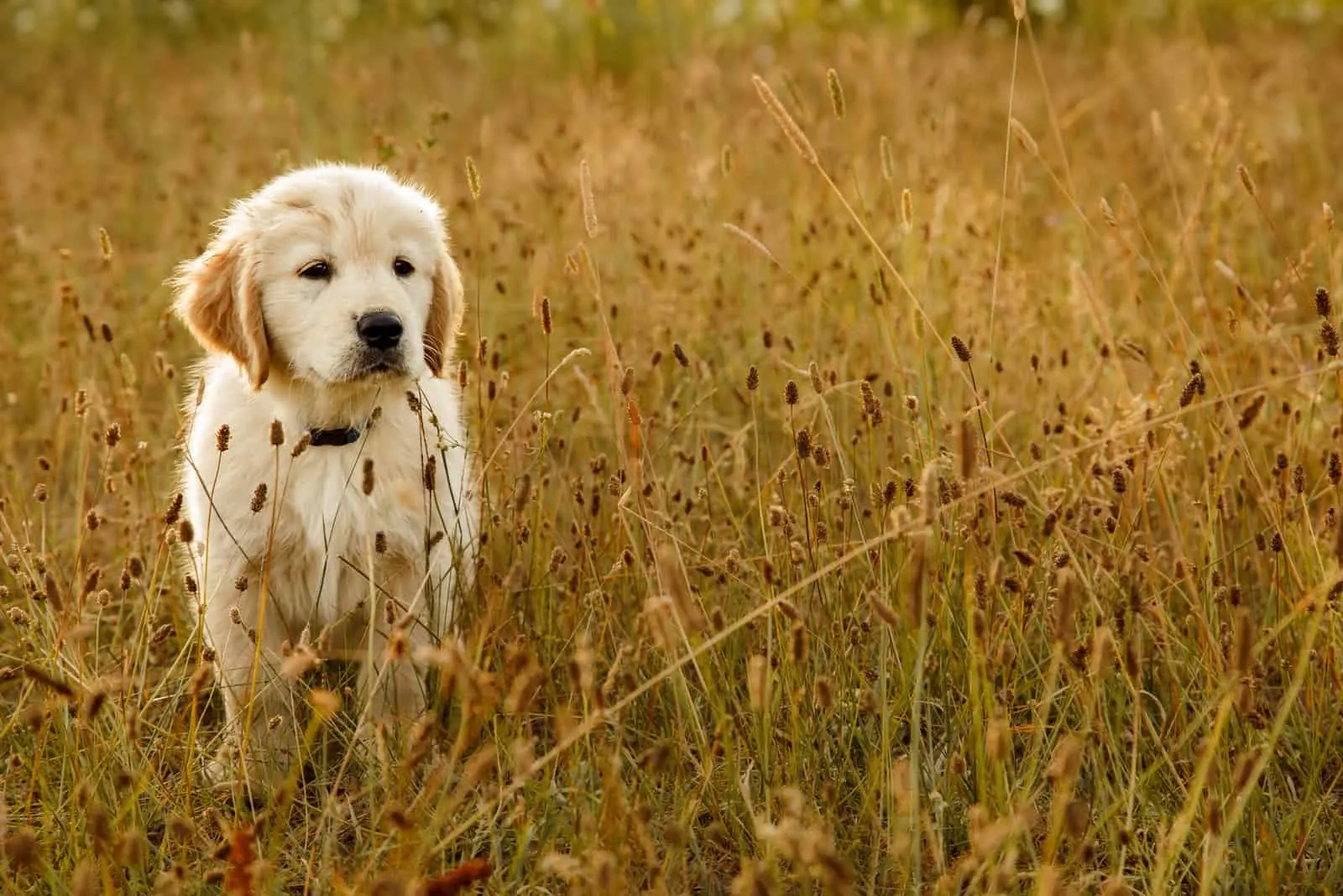 Just because they didn't make it into our top 5 list of the best dog breeders in Ohio doesn't mean there aren't lots of other responsible breeders in Ohio that maintain high breeding standards and have transparent breeding practices.
We'll give you several more options of credible breeders to broaden your scope even more.
The list consists of their respective websites and dog breeds they specialize in:
6. My Golden Retriever Puppies
Location: Millersburg, Ohio
Website: My Golden Retriever Puppies
Breed: Golden Retriever
7. Shady Grove Acres Puppies
Location: Charm, Ohio
Website: Shady Grove Acres Puppies
Breed: Cavalier King Charles Spaniel
8. Hidden View Farms
Location: Lancaster, Ohio
Website: Hidden View Farms
Breeds: Dachshunds, Siberian Huskies, Poodles, Bernese Mountain Dogs, Pomskies, Yorkies, Frenchies, etc.
9. Exotic Boerboel Breeders
Location: Cleveland, Ohio
Website: Exotic Boerboel Breeders
Breed: South African Boerboel
10. Angel Breeze Puppies
Location: Fresno, Ohio
Website: Angel Breeze Puppies
Breeds: Bernedoodles and Sheepadoodles
In Conclusion
Before going out and purchasing a new puppy to be a part of your life, you should know all the ins and outs of the process to make it easier.
Buying a new puppy requires first having a solid understanding of how to provide appropriate canine care for your new best friend, which most careless pet stores and puppy mills usually won't take the time to teach you, so you'd just be wasting your time barking up the wrong tree.
Also, you should keep in mind that purchasing a new puppy is a process that should never be rushed. You might want to get to know the breeder well enough before deciding to buy one of their available puppies.
We hope you'll find it easier to find your new furry bestie with this useful top 10 list of the best dog breeders in Ohio we've provided.
With that said, we wish you luck on your search for the perfect puppy. Now go out there and find your new canine compadre!
Read More:
• The 5 Best Corgi Breeders In Ohio In 2022
• Best Dog Breeders In British Columbia: 14 Superb Breeders
• Best Dog Breeders In Texas: Top 15 Best Breeders For 2022!