Corgis are well-known for their adorable appearance and fluffy bottoms. These dogs, however, are bred to herd livestock — the adorable Corgi we all know and love is, in fact, the ultimate herding dog.
Nowadays, Corgis make the perfect canine companions. These purebred dogs are ranked among the most popular dog breeds in the United States.
Despite their popularity, some people may be unaware that there are two types of Corgi dogs.
Both the Pembroke Welsh Corgi and the Cardigan Welsh Corgi are Welsh breeds that belong to the Spitz dog family.
But, one is more famous than the other. The Pembroke Welsh Corgi made its way to the hearts of Americans sooner than the Cardigan Welsh Corgi.
As a result, many Corgi breeders in Washington are focused on developing purebred Pembroke Welsh Corgis. This makes Cardigan Welsh Corgi dogs harder to find.
We've compiled a list of the most reliable Corgi breeders in Washington to help you on your hunt for the perfect puppy.
But, before we get started, let's have a look at where you can get Corgi pups in Washington.
Corgi Puppies For Sale In Washington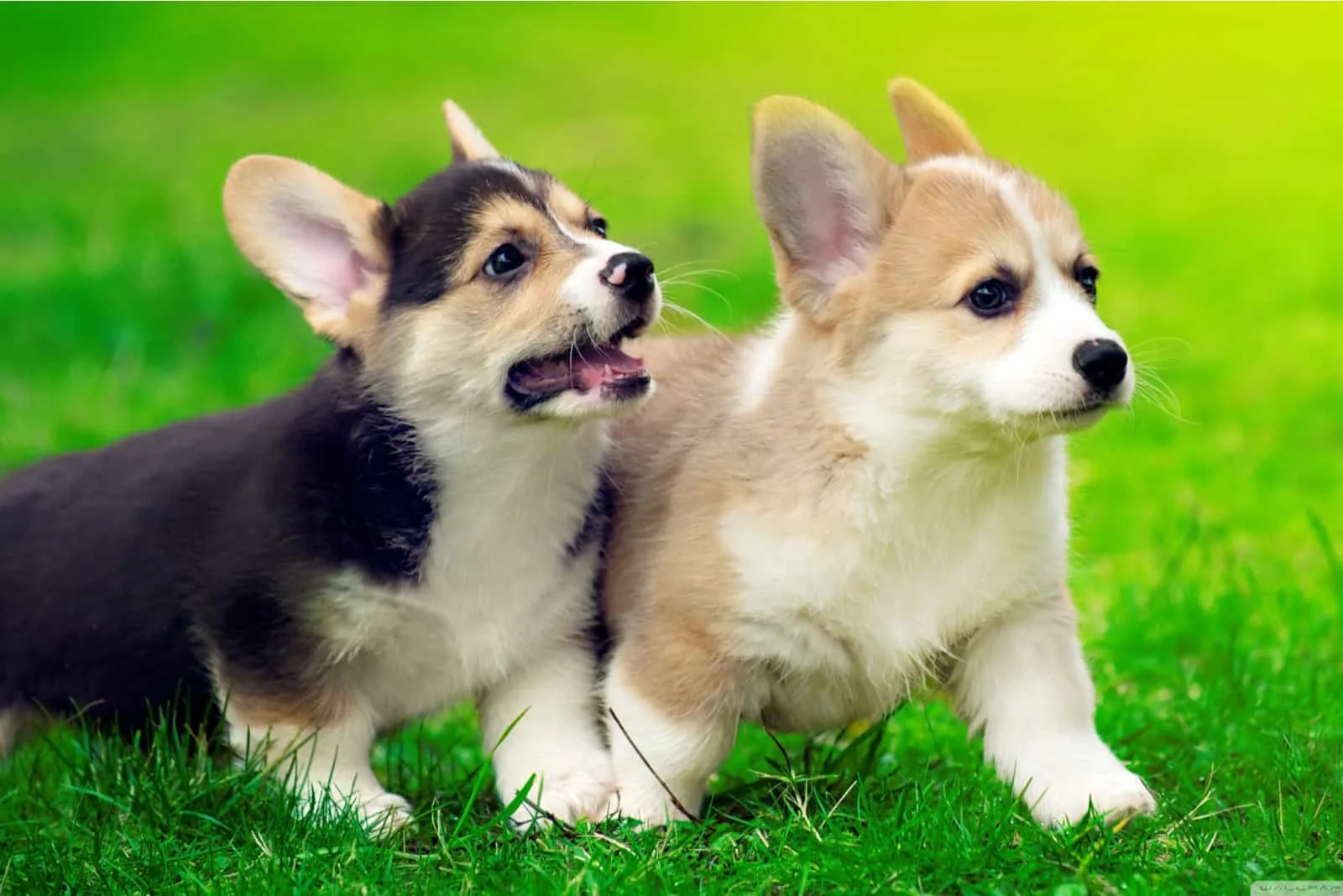 Finding a Corgi puppy in Washington is relatively easy. There are many websites that sell puppies of all breeds, and Corgi puppies can be found at such sites. But, how much do we really know about these adorable puppies?
As the popularity of Corgis grew, so did the number of untrustworthy Corgi breeders. Backyard breeders, puppy mills, pet stores, and puppy farms are all examples.
Such "breeders" take advantage of their dogs by producing litters on a regular basis while paying no attention to the dog's well-being. These facilities should be avoided by all means.
On the other hand, the majority of good breeders care for their dogs' health and welfare. They have their puppies regularly tested for congenital diseases.
That said, each of their puppies is backed with proper documentation. Furthermore, all reputable breeders register their dogs with kennel clubs, such as the AKC and the CKC.
If a breeder does not provide you with legitimate documentation, their claims of "health-checked," "top-quality," and "healthy" dogs are meaningless.
1. Hoedwig Corgis, Arlington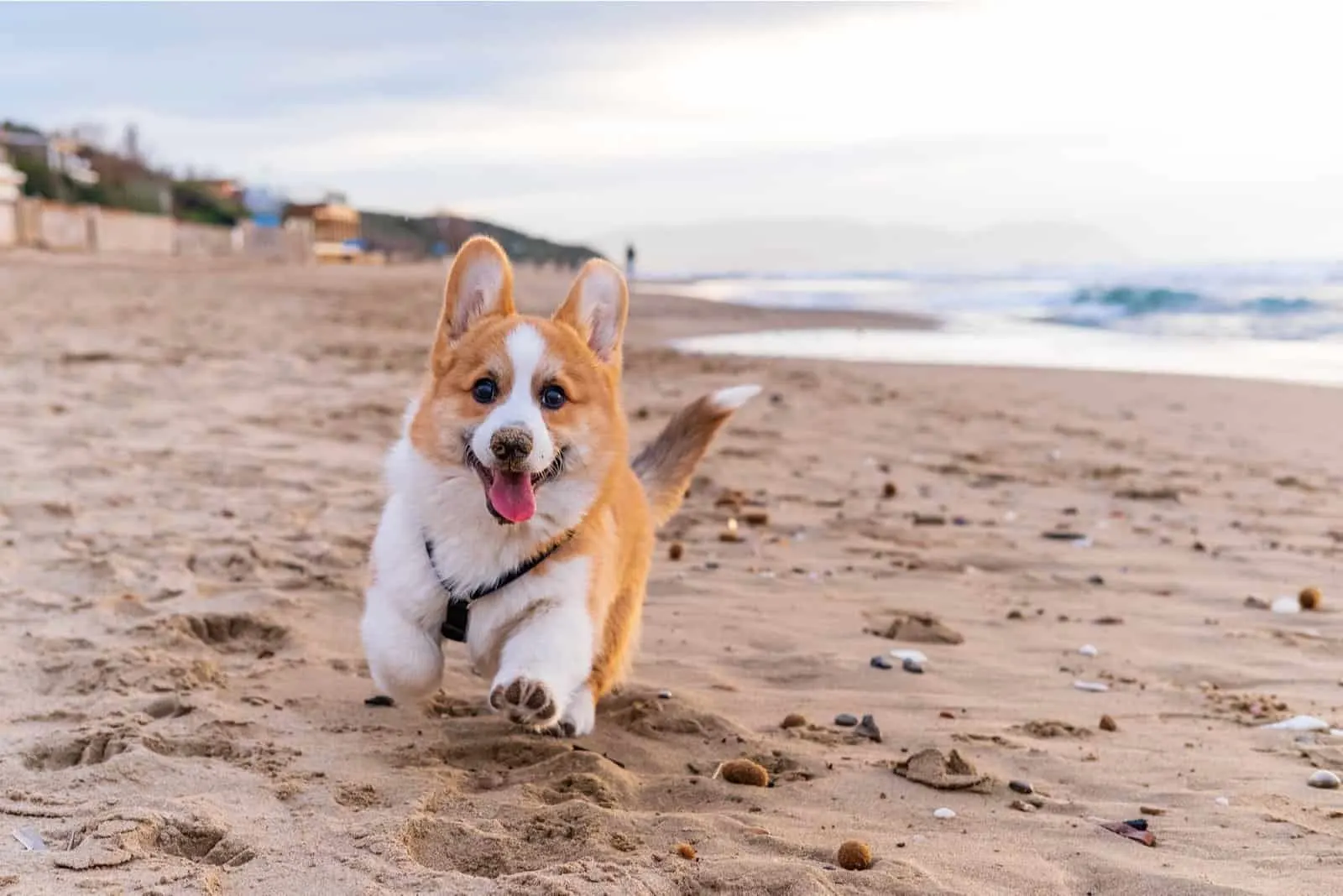 The first reputable breeder on our list is Hoedwig Corgis, which is located on a farm in the beautiful countryside.
Hoedwig Corgis are known to be some of the healthiest Corgis around. This is probably due to the fact that they are raised in such a healthy and natural environment.
No wonder their Corgis are perfect — the Hoedwig breeder is a member of the AKC "Breeder of Merit" program. Hoedwig Corgis are developed according to the AKC Breed Standard. This means that each Pembroke Welsh Corgi puppy inherits the best personality and looks.
Hoedwig Pembroke Welsh Corgis are raised alongside Border Collies, two cats, and two horses. Imagine how friendly and social these dogs are!
In addition to early socialization, the Hoedwig team performs all necessary medical tests and treatments. Each puppy is backed with a four-year health guarantee as well as an AKC registration certificate.
Hoedwig breeders can be found under the member's list of both the Cascade Pembroke Welsh Corgi Club (CPWCC) and the Pembroke Welsh Corgi Club of America (PWCCA).
These reputable breeders take great responsibility in breeding these wonderful herding dogs. They strictly follow the PWCCA Code of Ethics and the CPWCC Code of Ethics.
This reputable breeder does not sell puppies based on potential buyers' color and visual preferences. Hoedwig Corgis are sold to loving families based on the temperament and lifestyle of the family.
They have just announced a new litter of Pembroke Welsh Corgi puppies that will be available this spring/summer. So, hurry up and get in contact with the Hoedwig Corgis' team. They will be delighted to hear from you, and to assist you in selecting your new best friend!
Hoedwig Corgis' details
Email: [email protected]
Website: Hoedwig Corgis
Phone: (360) 631-2577
Location: Arlington, Washington
2. Flying M Ranch, Ellensburg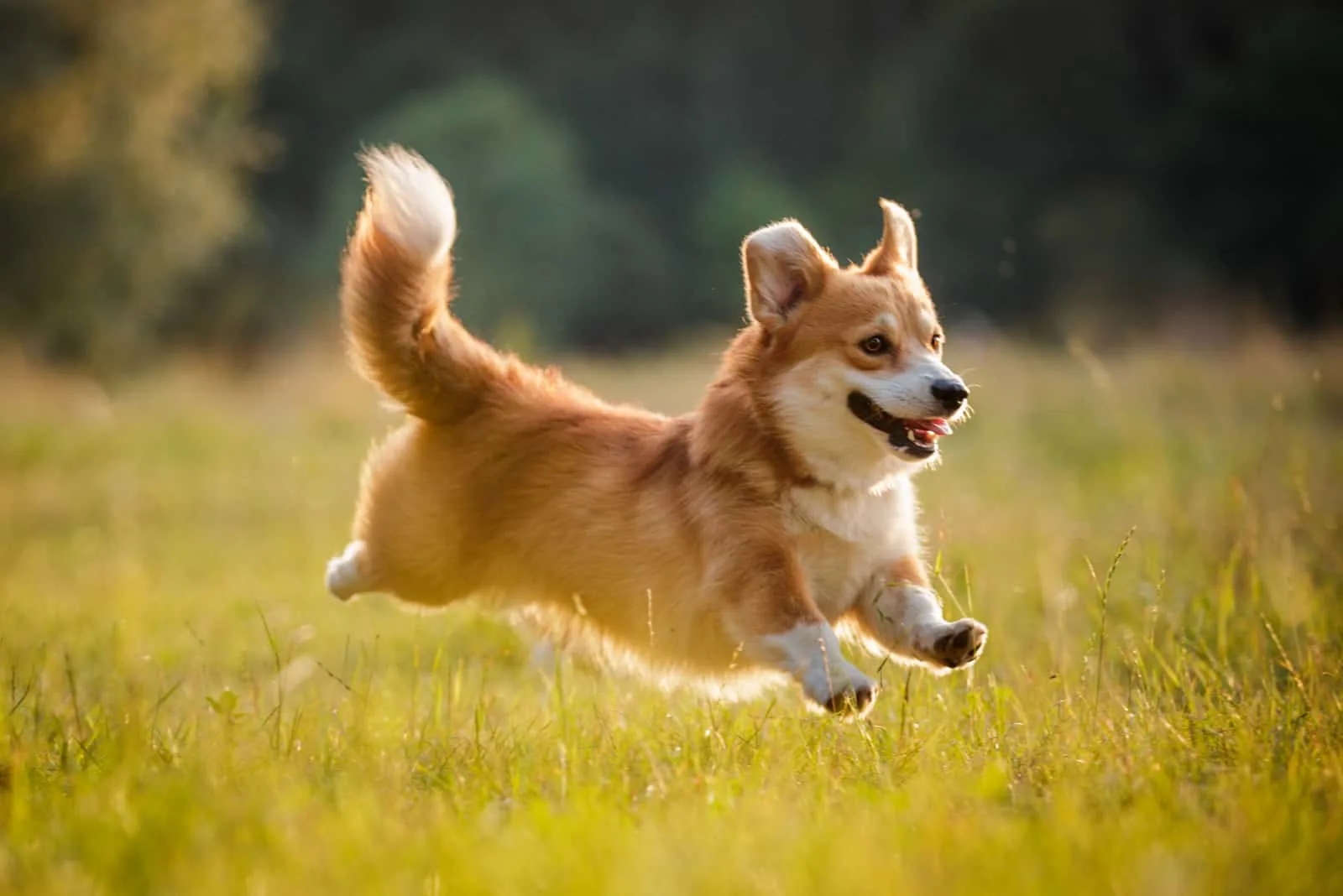 Flying M Ranch takes pride in developing quality Pembroke Welsh Corgi puppies. Some of their champion Corgi studs have been imported from Europe. That said, Flying M Ranch carefully picks Corgi parents into the breeding program.
Each parent Corgi dog is tested against hereditary, breed-specific diseases. DNA tests show that their dogs are clear of DM (Degenerative Myelopathy), EIC (Exercise Induced Collapse), vWD (von Willebrand's disease), and PRA-RCD3 (Progressive Retinal Atrophy).
Their Corgis are in the middle of a cattle herd! On this farm, there are turkeys, cows, lambs, pigs, and bulls. Because their Corgis were bred to be herding dogs, they thrive in this setting.
Flying M Ranch Corgi dogs also have an Australian Shepherd friend named Ruby. So, these dogs interact with all kinds of animals throughout the day. This means that they are very well socialized and accustomed to new experiences.
Alongside classic red Corgis, Flying M Ranch produces red/white, black-headed tricolor, merle, and sable Corgi puppies.
Their Corgi puppies are registered with the American Kennel Club; however, the AKC registration is limited. New owners receive an AKC Pedigree certificate, as well as veterinary records and a health guarantee.
Reach out to this reputable breeder if you are interested in purchasing a quality Pembroke Welsh Corgi puppy. You will want to reserve your place on their long waiting list!
Flying M Ranch details
Email: [email protected]
Website: Flying M Ranch
Phone: 509-899-1139
Location: Ellensburg, Washington 98926
3. Evanwhit Pembroke Welsh Corgis, Renton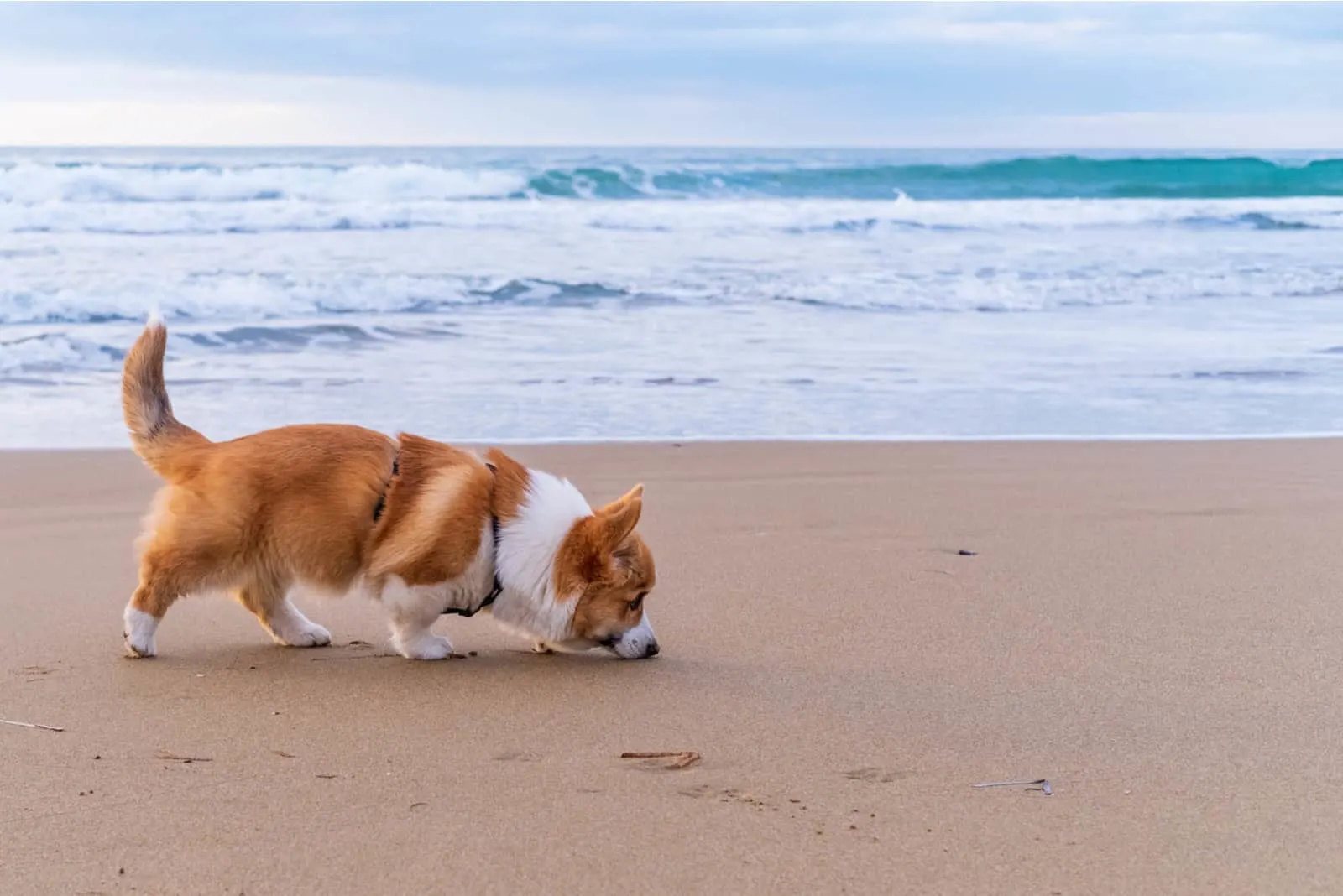 Evanwhit Pembroke Welsh Corgis is a reputable breeder located in Renton, Washington. Their passion for dog breeding began when these soon-to-be breeders attended a dog show at the Seattle Kennel Club. They have been breeding champion Corgi bloodlines ever since!
The Evanwhit team breeds and raises high-quality Pembroke Welsh Corgis with the goal of producing healthy Corgis with great looks and even better temperaments!
These reputable breeders offer visiting days for aspiring Corgi owners. This is great because you have the chance to get to know your future best friend.
Their puppies are socialized with humans from an early age. As a result, they are accustomed to new sounds and faces. Evanwhit's Corgis get along well with kids. They enjoy quality playtime, and make excellent puppies for families with small children.
When Evanwhit Pembroke Welsh Corgi puppies reach ten weeks of age, they are adopted by new families. Until then, each puppy will receive its first set of vaccinations and deworming treatments.
New owners are given a complete puppy pack. This package includes a Corgi training manual, information about your Corgi puppy's parents, a health certificate, and some puppy goodies!
Contact the Evanwhit Pembroke Welsh Corgi breeders for more information!
Evanwhit Pembroke Welsh Corgis' details
Website: Evanwhit Pembroke Welsh Corgis
Phone: +1 425-255-0917
Location: 16730 SE May Valley Rd, Renton, Washington 98059
4. Pacific Northwest Corgis, Carnation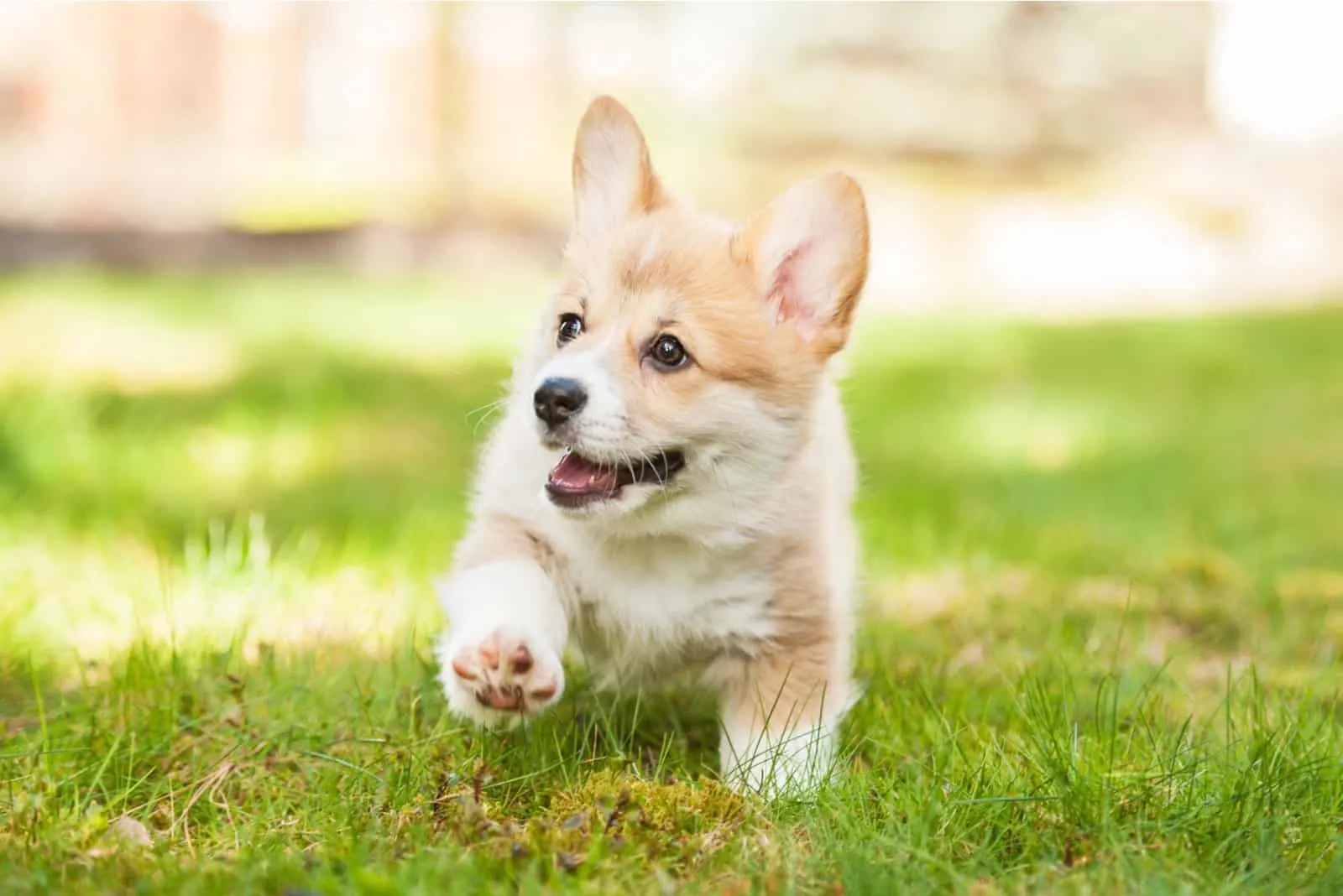 Pacific Northwest is one of the most reputable dog breeders in Washington State. Their Pembroke Welsh Corgi bloodline consists of award-winning studs and dams.
All of the Pacific Northwest Corgis are health screened against congenital, breed-specific diseases, so each Corgi dog is clear of DM, vWD1, and EIC.
In addition, every puppy is vaccinated and dewormed. Therefore, their puppies are backed with a two-year health guarantee against genetic disorders. They also include a health certificate and an AKC/CKC limited registration.
Every Pacific Northwest Corgi has a distinct personality. Aside from its distinct personality, each Corgi comes in a variety of colors. The Pacific Northwest team offers a wide range of colors, from tri-colored to blue merle Pembroke Welsh Corgis! They even have fluffy Pembroke Welsh Corgis!
Due to the fact that these reputable breeders put a lot of love and care into raising their little Corgis, it's important for them to find the perfect owner.
Before placing a non-refundable deposit, you should state your preferences and describe your lifestyle. This will help the Pacific Northwest team choose the perfect puppy for you.
So, if you're looking for a beautiful and well-mannered Corgi puppy, you've come to the right place! Get in touch with the Pacific Northwest Corgis team!
Pacific Northwest Corgis' details
Email: [email protected]
Website: Pacific Northwest Corgis
Phone: 509-987-7764
Location: Carnation, Washington, 30 minutes outside of Seattle
Facebook: Pacific Northwest Corgis
5. London Lane Pembroke Welsh Corgis, Battle Ground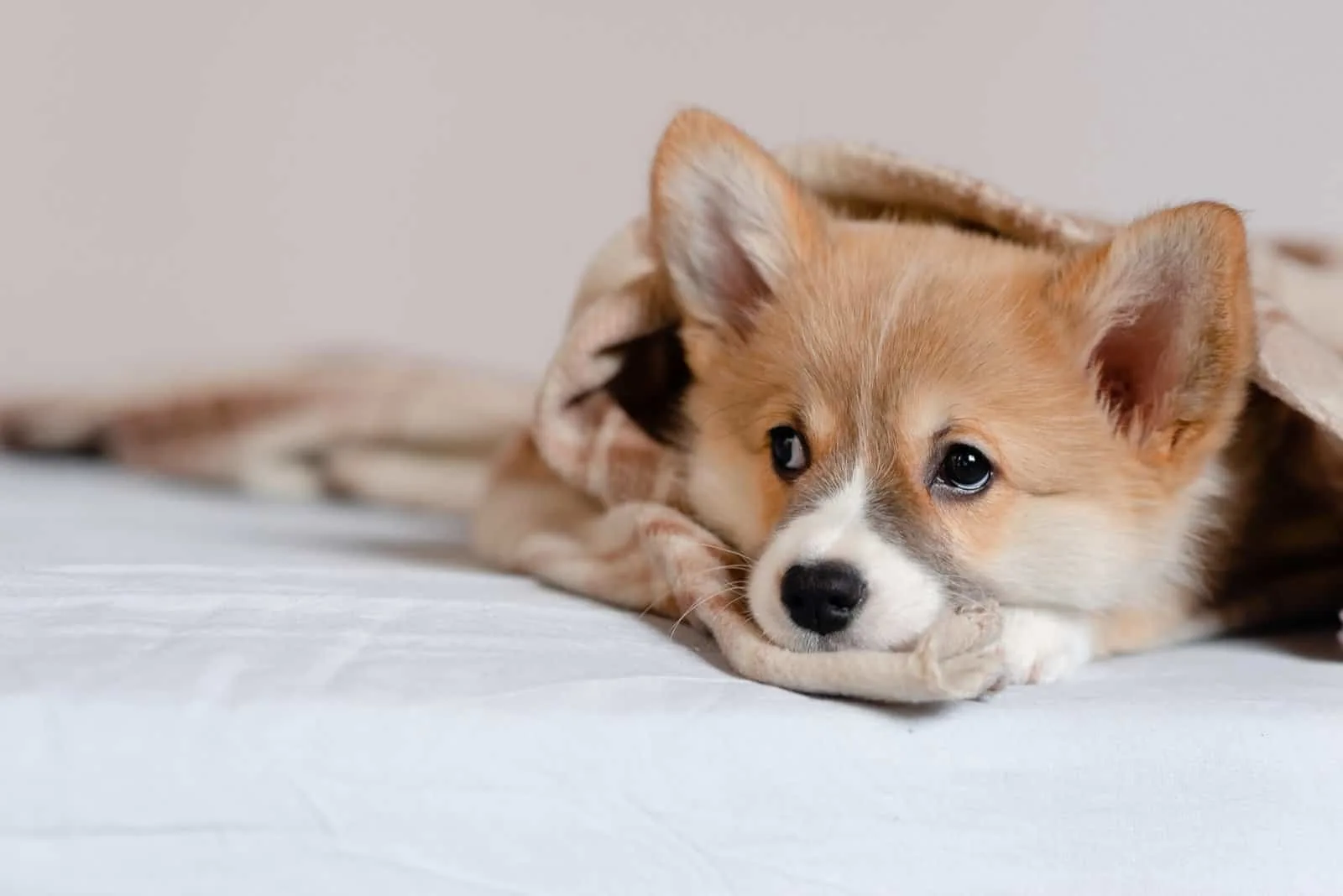 London Lane Pembroke Welsh Corgis (ThoroLee Painted Farm, Inc.) develops some of the most beautiful purebred Pembroke Welsh Corgis. These dogs are born and raised on a farm. Their human companions make sure that all of their needs are met.
ThoroLee Painted Farm treats each Pembroke Welsh Corgi with great care. Their puppies are socialized and trained from an early age. They get along well with other animals and children.
Pembroke Welsh Corgis from London Lane are champion puppies that are primarily bred for health, great personalities, and amazing physical features.
Due to the fact that health plays the most important role, each London Lane Pembroke Welsh Corgi puppy receives its first vaccinations, deworming treatments, and a microchip implant.
Furthermore, all dogs are screened for hereditary diseases such as PRA, DM, and VWD. In addition, each London Lane Pembroke Welsh Corgi puppy has its tail docked and its dew claws removed. All of their Corgi dogs are registered with the American Kennel Club.
In case you have any questions about upcoming litters, London Lane Pembroke Welsh Corgis will be thrilled to hear from you. Check out their Corgi photo collection on their website!
If you are interested in purchasing one of their high-quality Corgi puppies, get in touch with the London Lane Pembroke Welsh Corgis' team!
London Lane Pembroke Welsh Corgis' details
Email: [email protected]
Website: London Lane Pembroke Welsh Corgis
Phone: 360-903-8816
Location: Battle Ground, Washington 98604
6. Brookehaven Corgis, Whidbey Island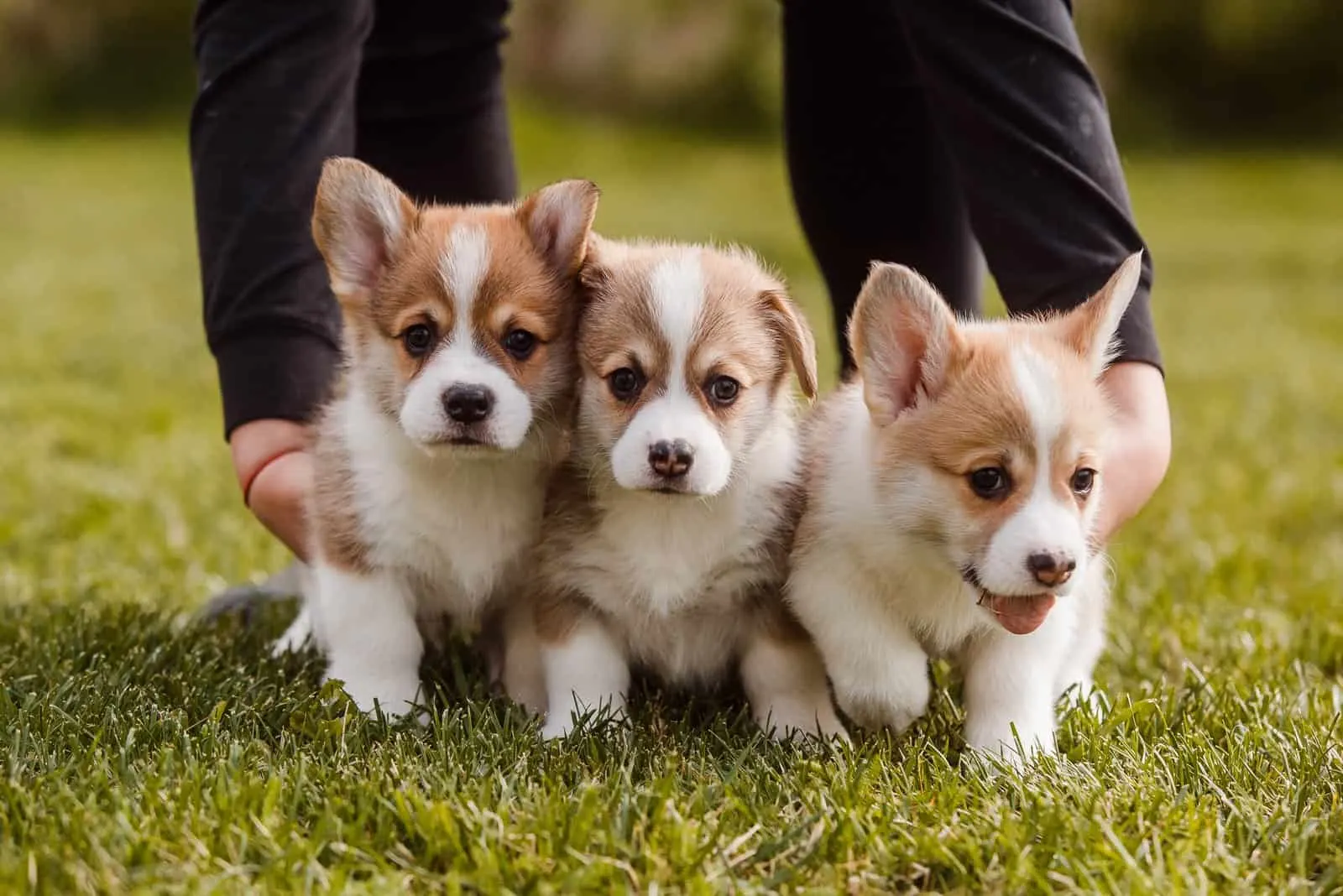 Brookehaven is a well-known Corgi breeder on Whidbey Island, Washington. These fantastic breeders are dedicated to breeding and raising healthy Corgis.
The Bookehaven team carefully selects each Pembroke Welsh Corgi parent into the breeding program in order to ensure a high-quality bloodline. Having said that, all of their Corgi parents undergo health screenings.
Their dogs are DNA tested for DM and vWD in addition to eye and hip clearances (by OFA and PennHip). A professional veterinarian examines each Corgi puppy litter. These reputable breeders place a premium on providing their Corgi puppies with the best possible start in life.
Every Brookehaven Corgi puppy receives its first vaccinations, deworming, and flea treatments, as well as a microchip. The Brookehaven team offers a four-year health guarantee against congenital disorders, as well as limited registration with the American Kennel Club.
Each dog is treated as a member of the Brookehaven Corgi family. As a result, they want to ensure that their Corgi puppies receive all of the love and care they deserve from their new owners.
This is why, upon reservation, all potential puppy parents are required to fill out a puppy questionnaire.
The Brookehaven Corgi team can provide you with a lot of knowledge on how to care for a Pembroke Welsh Corgi puppy. So, make sure to check out their website!
Brookehaven Corgis' details
Website: Brookehaven Corgis
Location: Whidbey Island, Washington
7. Outlands Corgis, Latah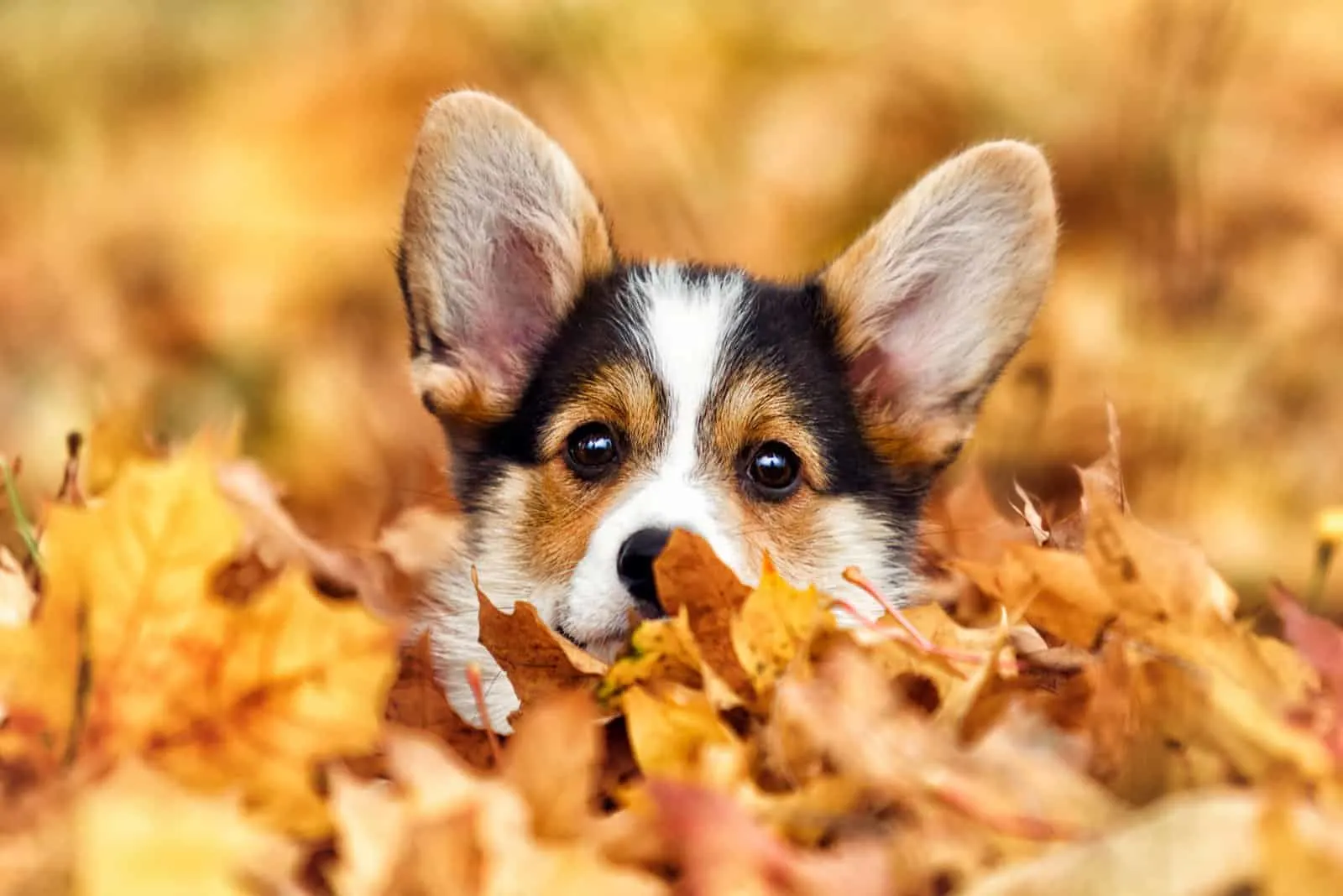 Outlands Corgis is a small, but reputable breeder in Latah, Washington. Although dog breeding is considered a business, the Outlands Corgis' team begs to differ. Breeding and raising healthy Corgis is their passion rather than a full-time job.
Corgis from the Outlands breeders are not bred for conformation or show rings. Their dogs are bred to be family companions first and foremost. Each Outland Corgi puppy is born and raised in a home, giving them the best start in life.
These puppies are lovingly cared for from the moment they are born. They receive their first vaccinations, a microchip, and deworming treatments.
In addition to proper veterinary treatment, their Corgis receive extra attention and love. These dogs are surrounded by loving humans who care deeply about their dog's needs.
As a result, Outlands Corgis show great agility, high intelligence, kind temperaments, and high-energy levels. An active puppy is a happy puppy, and the Outlands Corgis can confirm it.
They're bred to perform what they're best at, which is herding! These Corgis have plenty of room to run around and demonstrate their incredible athletic ability.
The Outlands Corgis' team provides a lot of information on the Corgi breed's health issues. They also offer some grooming advice to help new owners go through a Corgi's intense shedding periods!
If you are looking for a loyal dog, then the Outlands Corgis' team will introduce you to the most perfect Pembroke Welsh Corgi puppy!
Visit their fantastic website for more details!
Outlands Corgis' details
Email: [email protected]
Website: Outlands Corgis
Location: Latah, Washington
Facebook: The Corgi Cult
8. Smiling J Ranch, Clayton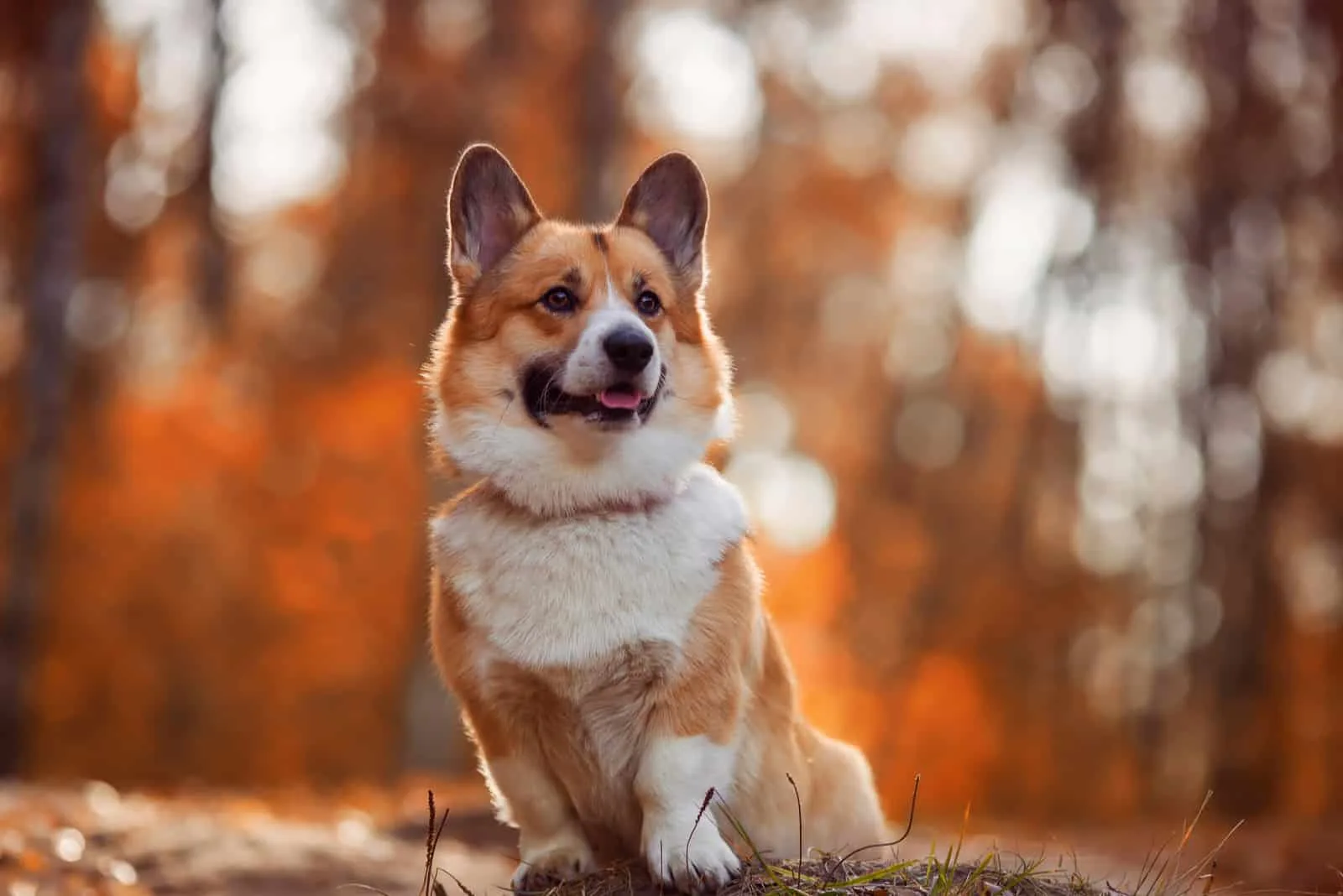 The Pembroke Welsh Corgis from Smiling J Ranch are the perfect herding dogs. The spacious meadows and pastures that surround the ranch are ideal for Corgis.
And, here's an interesting fact about Smiling J Ranch: Corgis are not the only animals on this ranch! Smiling J Ranch also breeds and raises Nigerian Dwarf dairy goats. So, their Corgis are socialized with both humans and goats!
Their Pembroke Welsh Corgis are developed with careful consideration of the breeding program. As a result, their Corgi puppies have a strong build and a foxy appearance. They show exceptional results in agility and conformation.
Smiling J Ranch is very proud of their foundation Pembroke Welsh Corgi pups. Both Corgi parents have been tested for hereditary diseases such as DM, EIC, vWD1, and PRA-RCD3. Along with these DNA tests, they are tested by the OFA, and their hips are rated as "excellent."
Each Smiling J Ranch Corgi puppy is dog-show material. As members of the American Kennel Club, Smiling J Ranch breeders offer full or limited AKC puppy registration.
Smiling J Ranch is the place to go if you want a healthy and show-quality purebred Pembroke Welsh Corgi puppy. Contact these reputable breeders to find out what else they have in store for you!
Smiling J Ranch details
Email: [email protected]
Website: Smiling J Ranch
Phone: +13607080992
Location: Clayton, Washington
Facebook: Smiling J Ranch Corgis
Instagram: @smiling_j_ranch
9. Quivira Corgis, Washington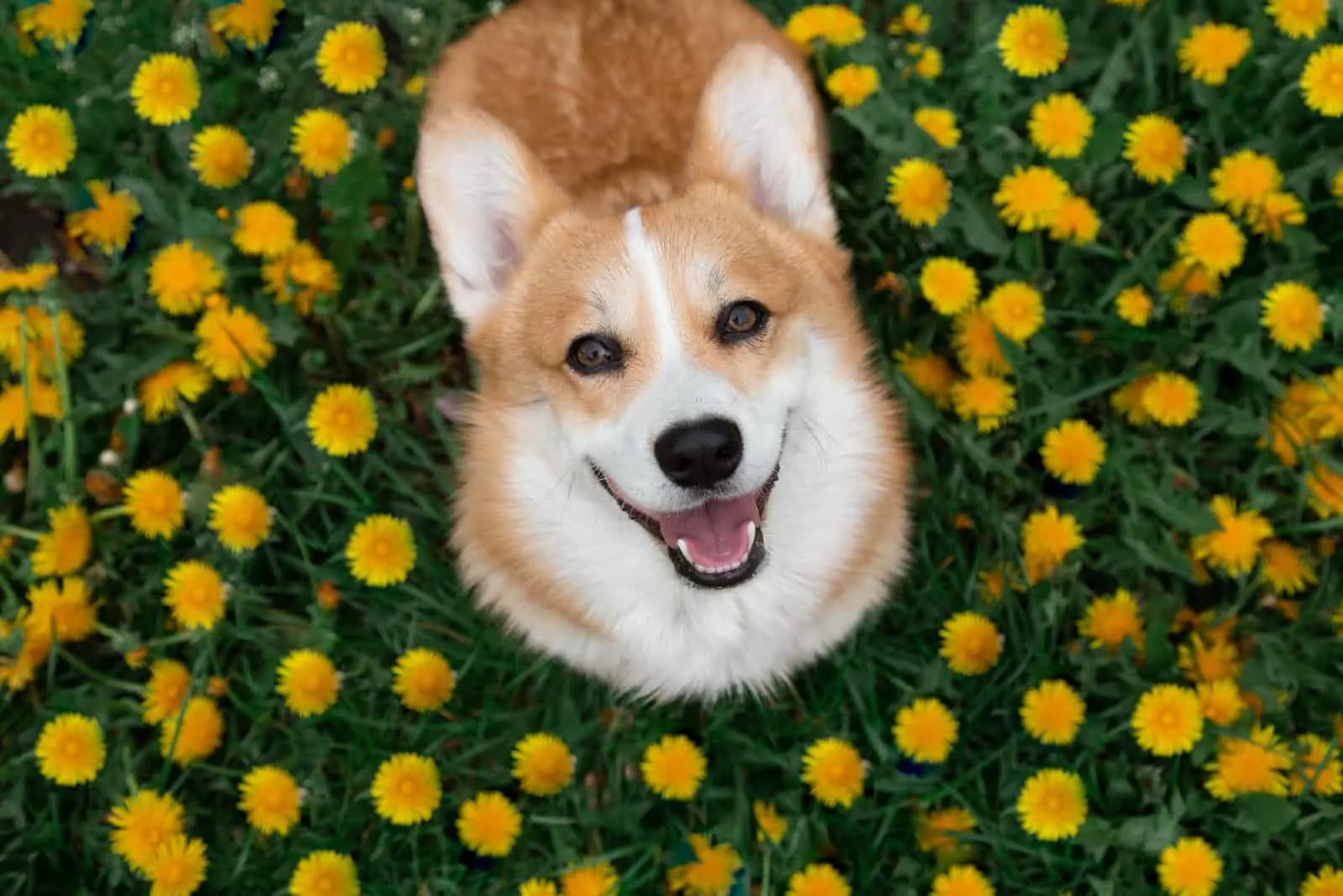 With 15 years of dog breeding experience, this family breeds the healthiest Pembroke Welsh Corgis around.
They have worked extremely hard to develop an exceptional breeding program. Their years of dedication and hard work have resulted in top-quality Pembroke Welsh Corgi puppies.
In addition to being healthy, these puppies are exceptionally attentive and devoted to their owners. Quivira Corgis are cherished pets in households across the United States and Canada.
The Quivira Corgis' team breeds these little puppies with a lot of love and devotion. Breeding dogs is truly their passion, and they take pride in producing kind-tempered Pembroke Welsh Corgis.
Some of the Quivira Corgis have been introduced into service work. So, not only do these dogs make perfect family pets, but they also make amazing working dogs. After all, it's in their nature!
Make sure to stop by and check out this reputable breeder!
Quivira Corgis' details
Email: [email protected]
Website: Quivira Corgis
Phone: (785) 747-8014
Location: 1366 Quivira Rd, Washington, KS 66968
Facebook: Quivira Corgis
What Is The Average Cost Of A Corgi Puppy In Washington?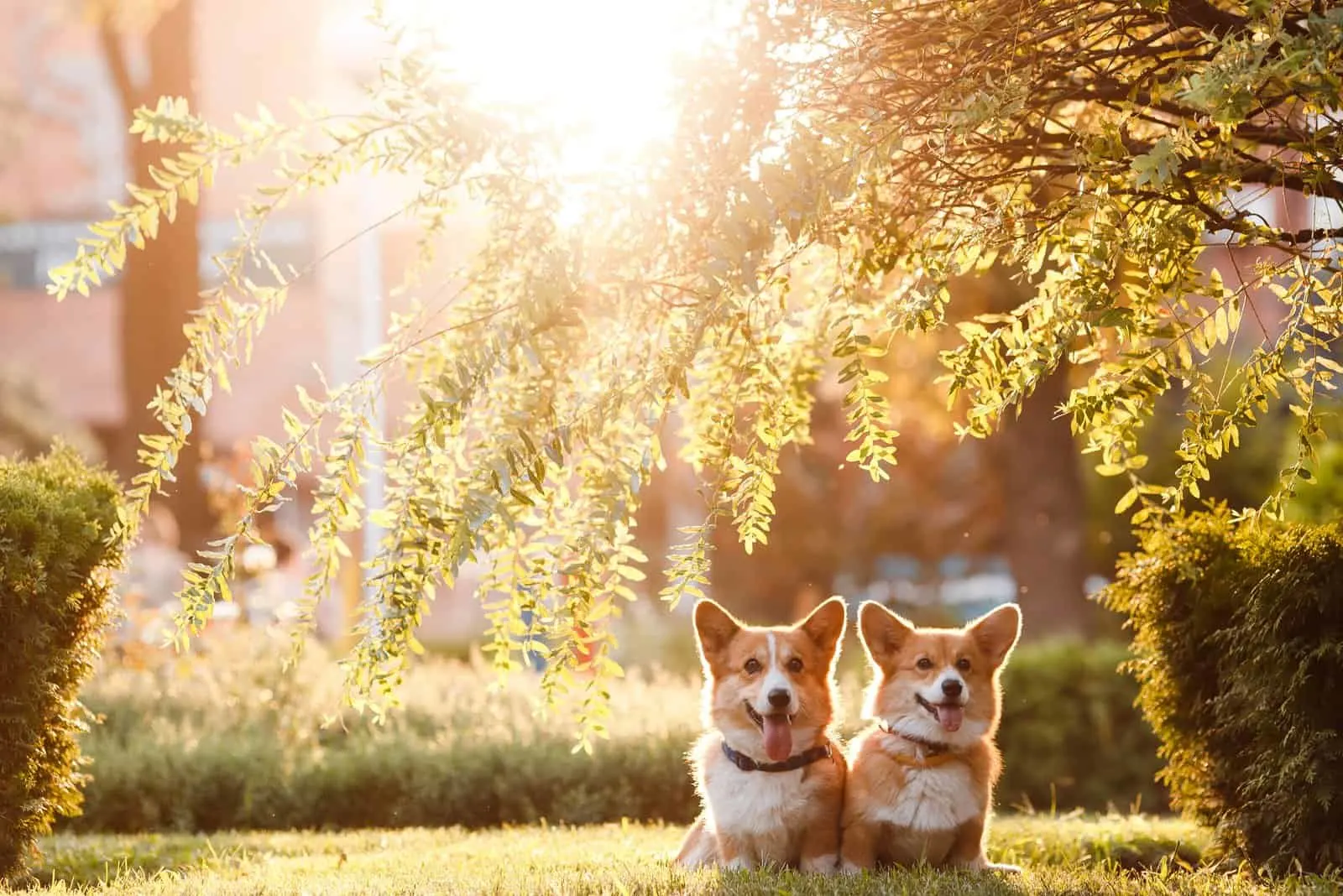 Normally, Pembroke Welsh Corgi puppies cost around $1,000. However, the Corgi puppy price in Washington may vary between $800 and $2500.
Additionally, the cost of a Corgi is determined by a variety of other factors, such as the reputation of the breeder, the dog's age, its bloodline, and initial veterinary care.
Purebred Cardigan Welsh Corgis are generally more expensive than their Pembroke counterparts in most locations, although this is only because they are harder to find.
If you are searching for a rare Corgi, such as the merle Corgi puppy, its price can get as high as $10,000.
I would strongly advise you to consider adopting or rescuing a Corgi rather than buying one. Adopting a rescue Corgi may cost anywhere from $250 to $700.
Final Thoughts
Before you go out and buy a new Corgi puppy, there are a few things you should think about. Firstly, you should know how to determine bad from good dog breeders.
Good dog breeders care about the well-being of their puppies. They devote a lot of time and effort to breeding healthy Corgi bloodlines. As a result, their puppies mature into healthy, energetic canines.
Breeders who are honest about their breeding programs are more likely to succeed. A good breeder will be interested in learning more about you and your daily routine. Therefore, self introduction is an excellent way for dog breeders to become acquainted with you.
The breeder-owner relationship is based primarily on trust. Having such a relationship is crucial when purchasing a new puppy.
These Washington Corgi breeders will go above and beyond your expectations. Now, it's up to you to get in touch with them and reserve your new Corgi puppy!
Related Articles:
• The 5 Best Corgi Breeders In Ohio In 2022
• The Top 8 Best Dog Breeders In California (2022)
• Golden Retriever Breeders In New York: Top 7 Breeders Of 2022!
• Corgi breeders in Pennsylvania