The lovable Corgiranks as the eleventh most popular purebreddog breedin the U.S. in 2022, according to the American KennelClub.
Corgisare well known for their adorable appearance of large, upright ears, stubby tail, and short legs, and for their sweet temperaments that just won't quit – it's easy to see why these dogs are as popular as they are.
They were originally bred to be used as herdingdogs, but nowadays, they are mostly kept as family companions or even therapy dogs.
It's worth noting that there are two different types of Corgisthat both descend from the Spitz family of dogs – The Cardigan Welsh Corgi, and the Pembroke Welsh Corgi, with the latter being way more popular among dog lovers everywhere.
That said, whether you're looking for reputable CardiganWelsh Corgior Pembroke Welsh Corgi breeders in Illinois, you've surely come to the right place!
Corgi Puppies For Sale In Illinois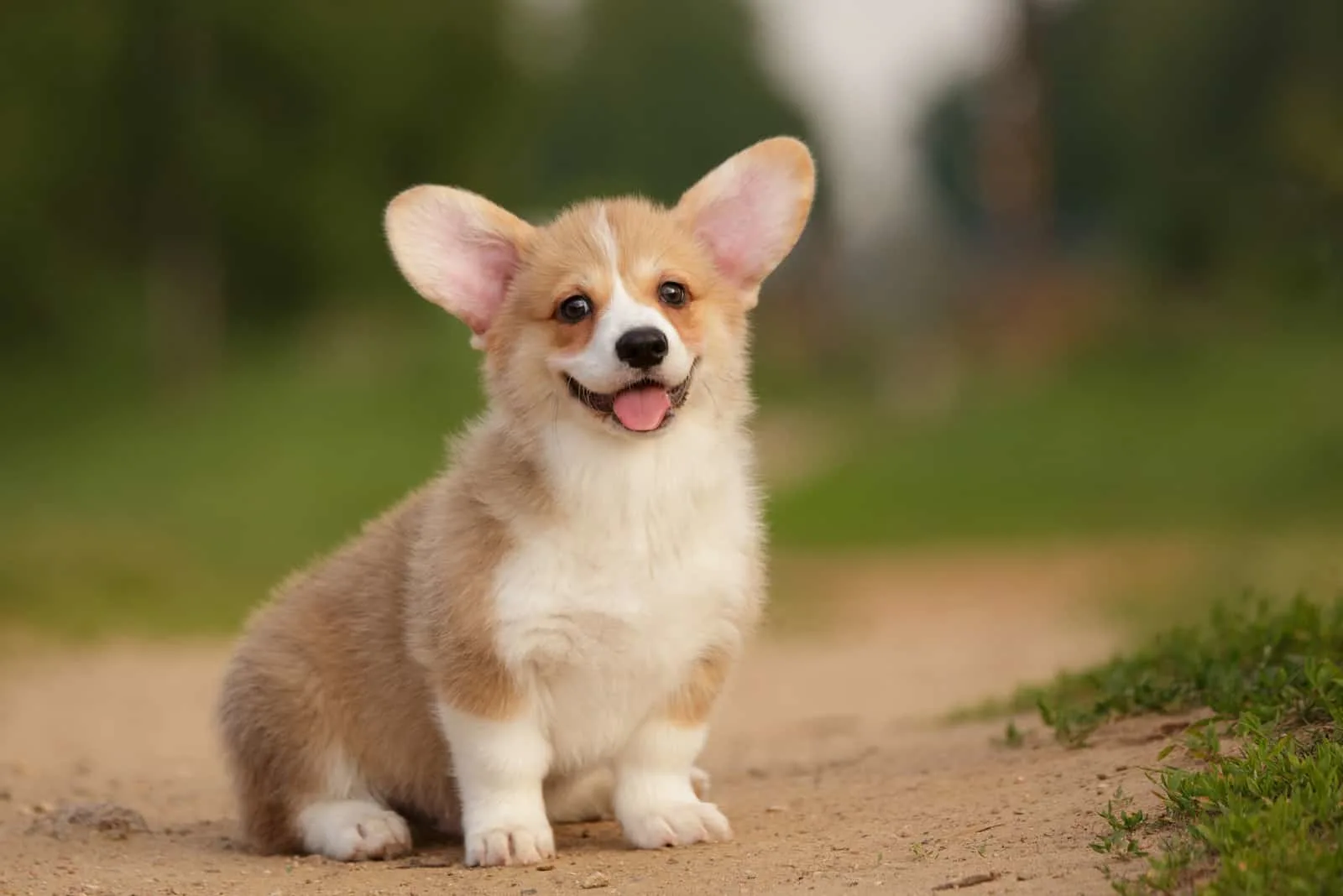 Since Corgisare so popular in the U.S., it's safe to assume that there are a lot of Corgibreedersout there saturating the market.
However, when searching for a new puppy of any kind, you should definitely take precautions and perform the necessary research before you buy one.
In this day and age, it's easy to find a Corgipuppy for sale since there are tons of dubious backyard breeders, puppy farms, and pet stores that advertise their puppies online.
However, the majority of these so-called breedersusually don't take good enough care of their breeding dogs and litters – resulting in puppies that usually develop some kind of health or temperamental problem down the line.
In order to buy a healthy puppythat you know will stay as healthy as possible in the long run, it's important to source your new furry friend from a reputable, experienced, and licensed breeder who adheres to the breed standard and Code Of Ethics established by the AKC.
Of course, finding a reputable Corgibreederis easier said than done if you don't even know where to begin – but that's where we come in to help!
We've already found the five most trustworthy and ethical Corgi breeders in Illinois in order to help you in your search for the perfect new Corgi puppy in the Illinois area.
So, let's get right to it, shall we?
1. Creek Farm Corgis – Payson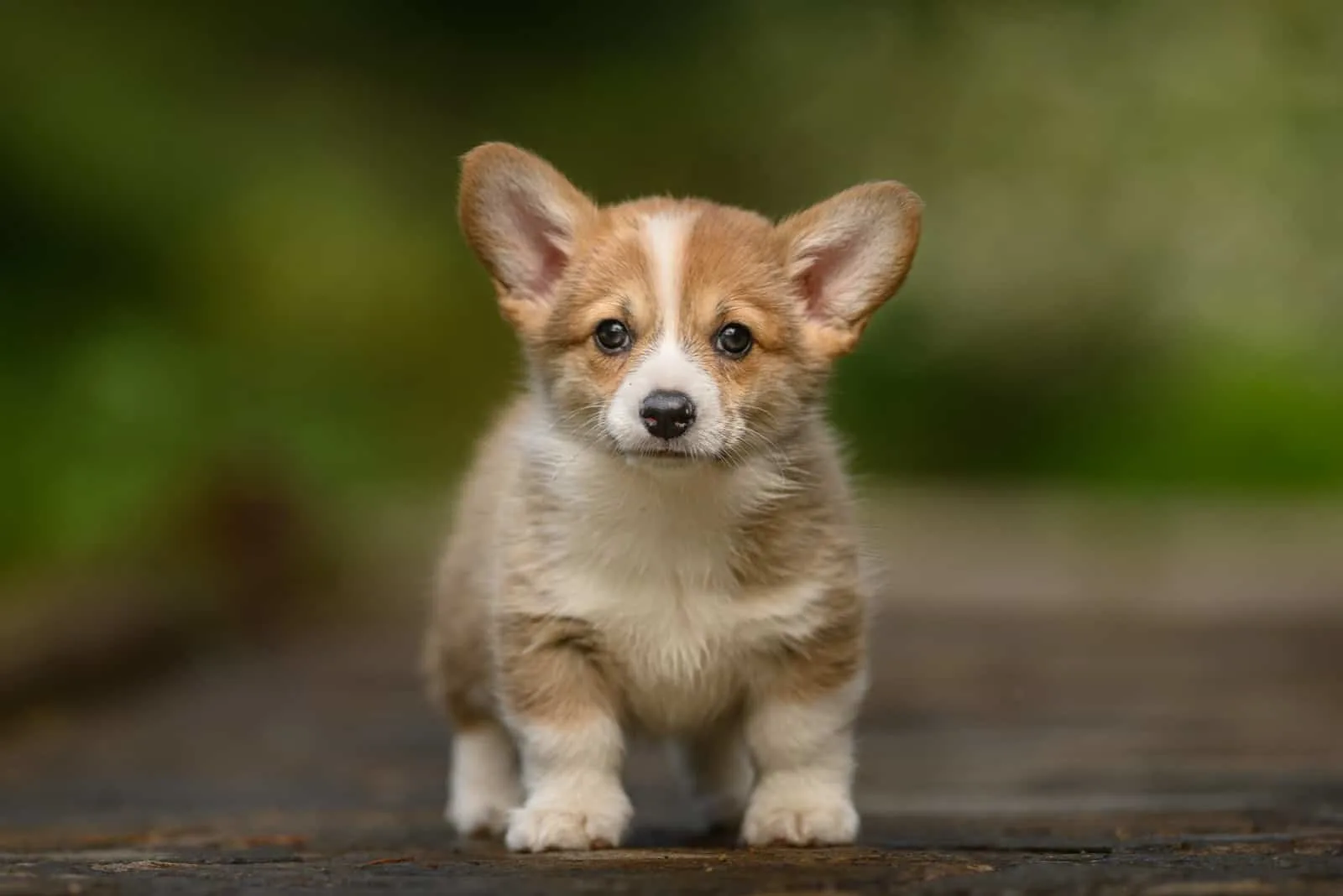 Our first spot on the list of the five most reputable Corgibreedersin the state of Illinoisgoes to Creek Farm Corgis, located in Payson, Illinois.
Helmed by Whitney Barker, Creek Farm Corgisis a family-owned breeding outfit that is devoted to breeding and raising healthy Pembroke Welsh Corgi puppiesthat adhere to the Corgi breedstandard.
Their pups are raised in a family environment, with access to both indoor and outdoor facilities where they can explore freely and socialize with other animals and humans in order to grow into well-rounded young puppies.
The breeding team at Creek Farm Corgisfocuses on providing their puppies with plenty of early neurological stimulation as well as adequate nutrition that is crucial in order for their Corgisto hit all of their developmental milestones.
The breeder's top priorityis the health and safety of their puppies –that's why they make sure to health testeach parent dog for breed-specific congenital health problems in order to make sure that the litters they breed are as healthy as possible.
All of their Corgipuppies are thoroughly vaccinated, vet checked, and microchipped for identification, as well as put through an extensive deworming protocol before they are ready to leave for their new forever home.
Creek Farm Corgisoffers a written health certificate, a limited AKC registration, a one-year genetic health guarantee, a sample bag of food, and a lifetime of support and advice from the breedersthemselves.
Although they don't currently have any available Corgi puppies for sale, they are expecting two new litters due soon, so make sure to get in touch with the breedersand get on their waiting list, so that you don't miss out on the opportunity to buy one of their Corgis.
Creek Farm Corgis' details
Location: 62360 Payson, Illinois
Website: Creek Farm Corgis
Facebook: Creek Farm Corgis
Contact: +1-217-491-2185
Email: [email protected]
2. Thomas Acres – Raymond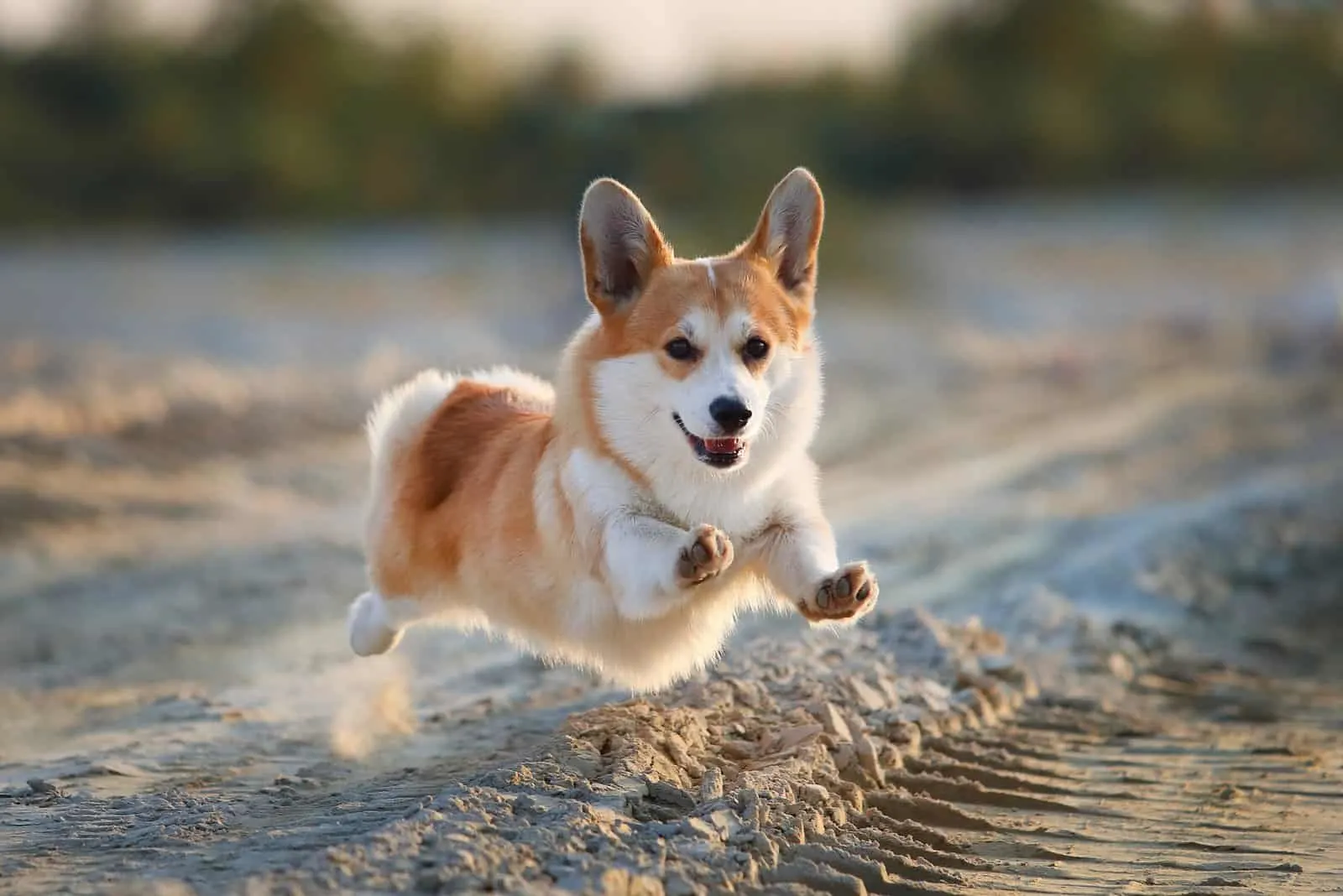 Thomas Acresis a small, family-owned and operated breeding outfit that focuses on breeding Pembroke Welsh Corgi puppiesof champion bloodlines that exhibit good conformation, great health, and perfect temperaments that conform to the breed standard.
They pride themselves on pouring a lot of time, effort, research, and love into their breeding program – all the while focusing on quality over quantity; therefore, producing fewer litters of high-quality, healthy Corgipups that make wonderful additions to loving families.
Their puppies are raised on a twenty-acre farm where they have enough room to play, explore, and socialize with their littermates and humans.
The breeding team at Thomas Acresrears their puppies on the world-renowned Puppy Culture protocol to ensure their Corgishave the best possible start in life, and to make the transition to their new familyeasier.
Thomas Acresmakes sure that every puppy is properly socialized, given its first vaccinations, and is put through a deworming protocol, apart from having its tail docked and its dew claws removed before they are put up for sale.
All of their Corgipuppies are OFA-cleared for genetic illnesses such as degenerative myelopathy, EIC(Excitement Induced Collapse), progressive retinal atrophy, Von Willebrand's disease, and more.
Each Corgipuppy from Thomas Acrescomes pre-registered with the AKC (limited registration), with a one-year written genetic health guarantee, a health record, and a new puppy starter pack with toys, probiotics, a blanket, and a six-pound bag of food.
Thomas Acres' details
Location: Raymond, Illinois
Website: Thomas Acres
Contact: +1 618-531-4425
Email: [email protected]
3. Sunny Garden Farm – Oneida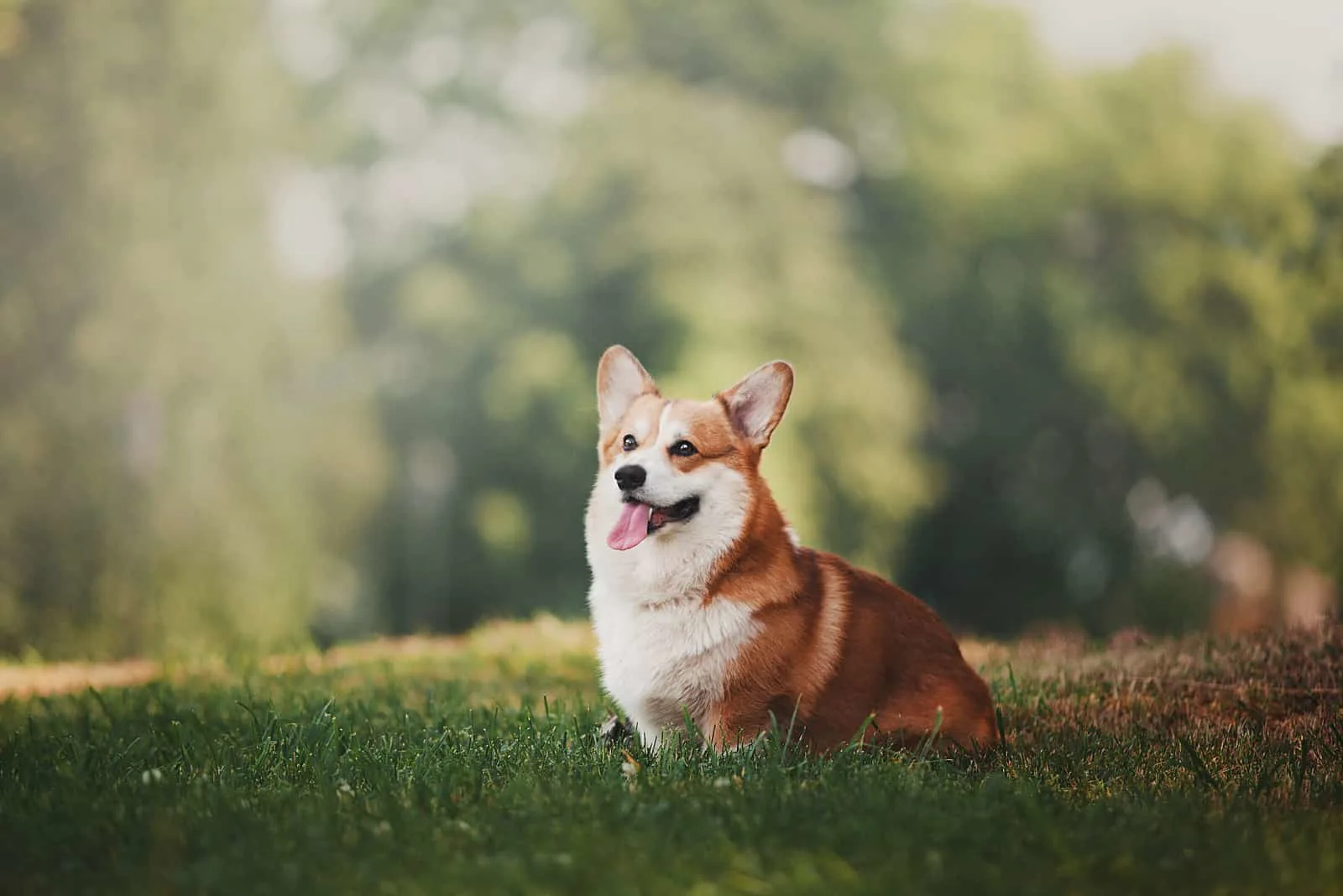 Our next pick on the list of the best Corgi breeders in Illinoisis Sunny Garden Farm, located in Oneida, Illinois.
Owned by dog breeder,Sandy Johnson, Sunny Garden Farmis a small but reputable breeding outfit that has over eighteen years of experience in producing top-notch Pembroke Welsh Corgi puppiesthat are prime examples of the Corgidog breed.
The Sunny Garden Farmbreeding team raises their Corgisin a loving familyenvironment with a hands-on approach and lots of attention geared toward the proper psychological and physical development of their pups.
Their pups are raised with a holistic approach, and are fed a breed-specific, raw diet with the adequate supplements necessary for correct development.
Since they are a small kennel, they focus on producing fewer litters of high-quality puppies, and they carefully plan their litters in advance – making sure to only use siresand dams that are DNA tested for genetic health problems such as DM, EIC, and VWD.
Of course, each puppy is fully dewormed and properly microchipped, in addition to being given its first age-appropriate shots before it is ready to leave for its new home.
Their puppies are sold with a limited AKC registration and a genetic health guarantee, as well as a lifetime of support from the breeding team.
Check out their website and get in touch with the breedersvia phone or email for more information about currently available Corgipuppies and any upcoming litters.
Sunny Garden Farm details
Location: 843 Knox Rd. 2800 N. Oneida, Illinois61467
Website: Sunny Garden Farm
Contact: +1 309-221-8338
Email: [email protected]
4. Hickory Hill Farm – Oregon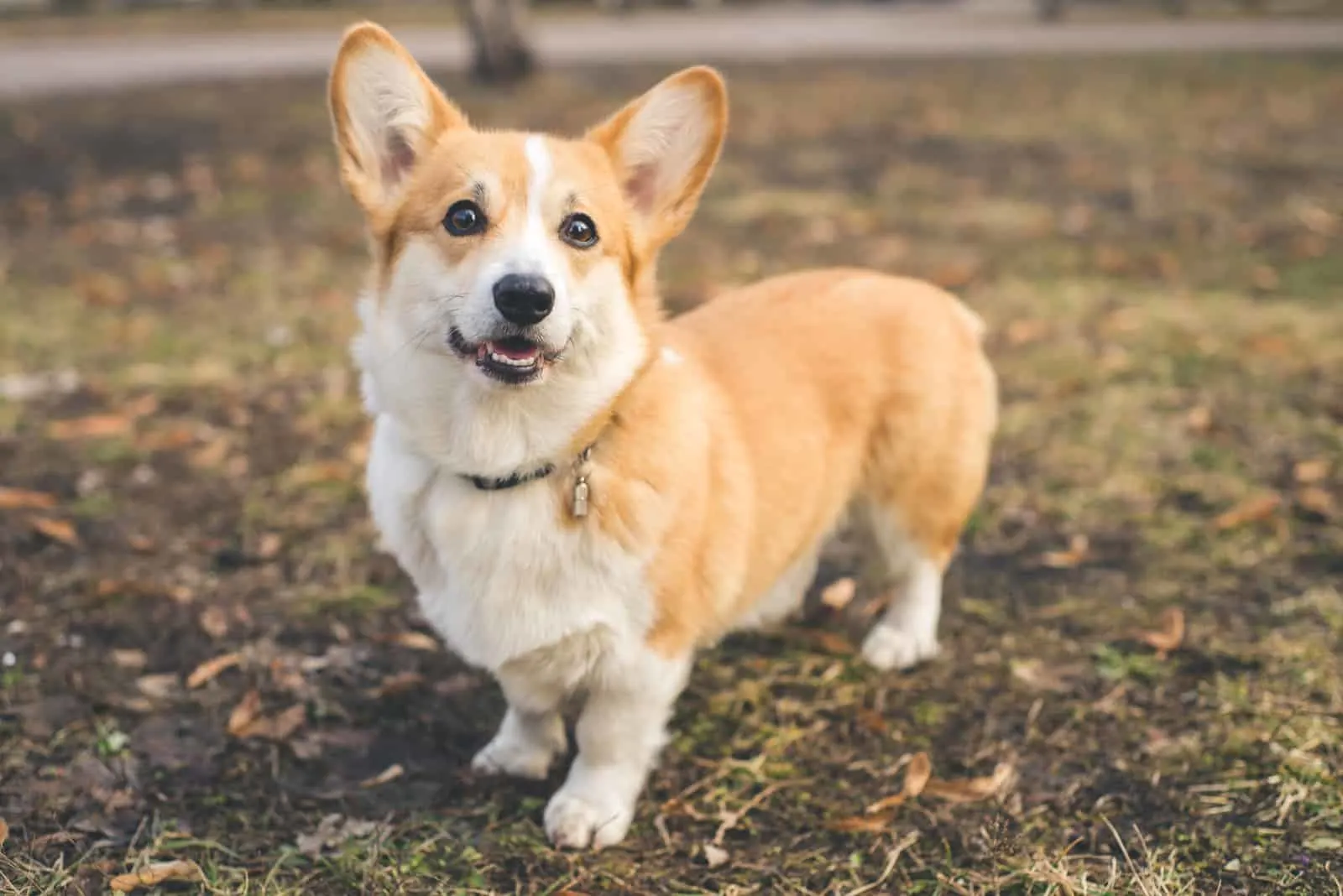 Our next spot goes to Hickory Hill Farm, located in Oregon, Illinois.
Hickory Hill Farm is owned and operated by a husband-wife team of breederswho produce quality, AKC-registered Pembroke Welsh Corgisand American Corgis(a cross between the Cardiganand the Pembroke Corgi).
Their pups are born and raised on their property, where they have access to forty-seven acres of outdoor space in which they can explore their surroundings and socialize with other animals and humans – resulting in well-adjusted, young Corgisthat are free of temperamental issues.
All of their parent dogs are OFA-cleared of genetic health issues that Corgisare prone to such as Von Willebrand's disease, EIC, degenerative myelopathy, and more.
Their Corgipuppies are vaccinated, dewormed, and microchipped before they are put up for sale.
In addition to that, they typically dock their puppies' tail and remove their dew claws when they are around three days old, unless specifically not agreed upon by the buyer.
With every puppy purchased, Hickory Hill Farm offers a limited AKC registration, a one-year genetic health guarantee, and a puppy starter kit with food, toys, and accessories.
They currently don't have any available Corgi puppies for sale,but are expecting a couple of new litters due at the end of spring 2022.
In order to reserve a puppy from an upcoming litter, Hickory Hill Farm requires new owners to place a non-refundable deposit of $300.
Hickory Hill Farm details
Location: Oregon, Illinois61061
Website: Hickory Hill Farm
Facebook: Hickory Hill Farm
Contact: +1 815-315-2617
Email: [email protected]
5. Friendship Farms – Paxton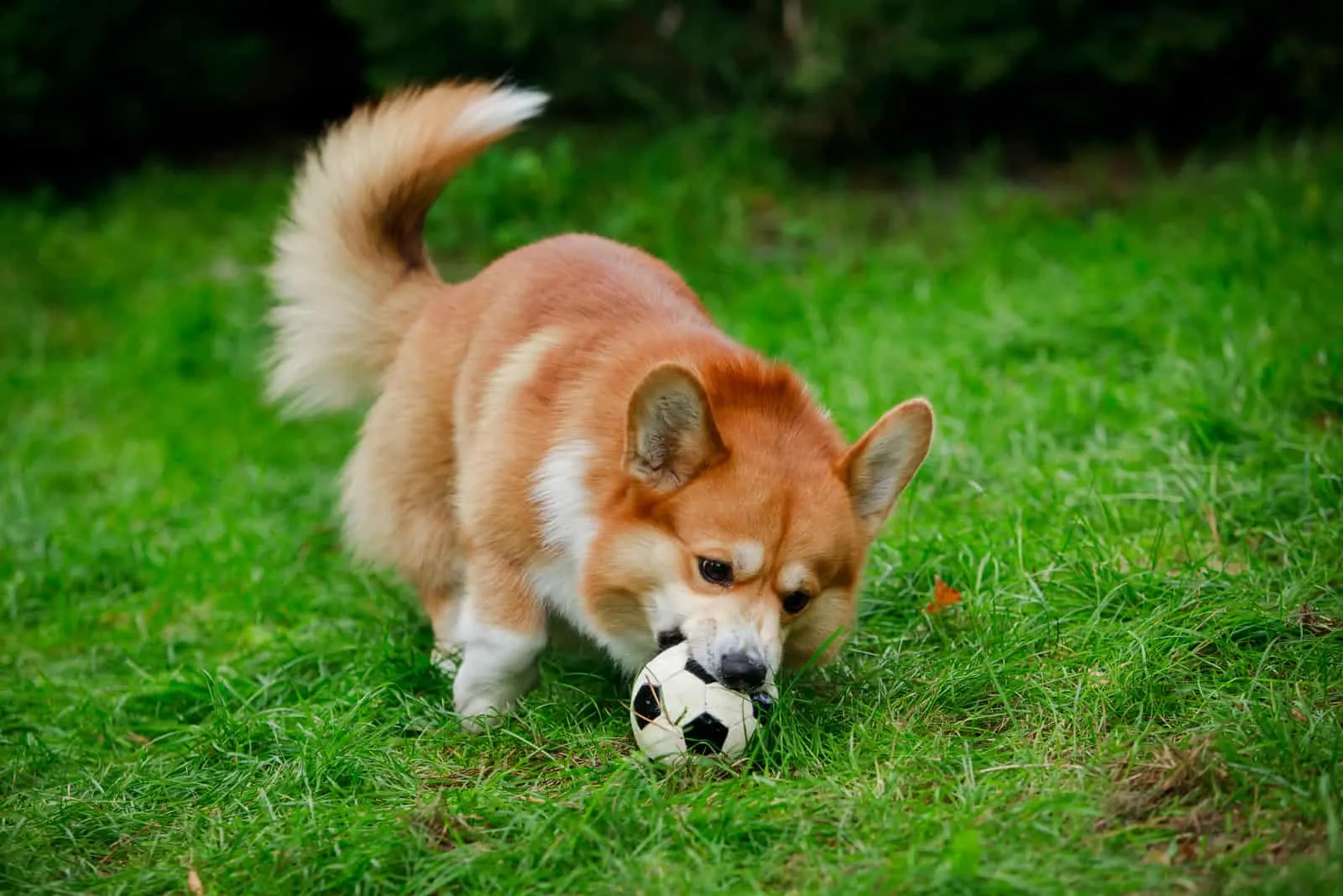 Our fifth and final spot on the list of the most reputable and reliable Corgi breeders in Illinoisgoes to Friendship Farms, located in Paxton, Illinois.
Friendship Farms is a trustworthy breeding outfit that has over twenty years of experience in producing Miniature Australian Shepherds and Pembroke Welsh Corgisthat conform to their respective breed standards.
The parent dogs they use in their breeding program come from the highest quality, health-tested bloodlines to ensure that the puppies they breed are of sound health, conformation, and temperament.
The breeding team at Friendship Farms diligently tests each breeding dog for genetic health issues that are common in Corgis, especially the three most common that include degenerative myelopathy, EIC, and Von Willebrand's disease type 1.
However, the breedersdon't offer information on their website regarding their vaccination, deworming, microchipping, and socialization practices, so you need to contact the breedersvia email or phone in order to find out more.
Friendship Farms currently has an available litter of Corgipuppies up for grabs, so make sure to get in touch with them as soon as possible if you're interested in buying one of their Corgisfor yourself.
Their puppies are priced at $1500 regardless of coat color, gender, or bloodline, and they do require a deposit in order to reserve a puppy.
Friendship Farms' details
Location: 1128 E 300N Rd., Paxton, Illinois60957,
Website: Friendship Farms
Contact: +1 309-536-0413
Email: [email protected]
How Much Does A Corgi Puppy Cost In The USA?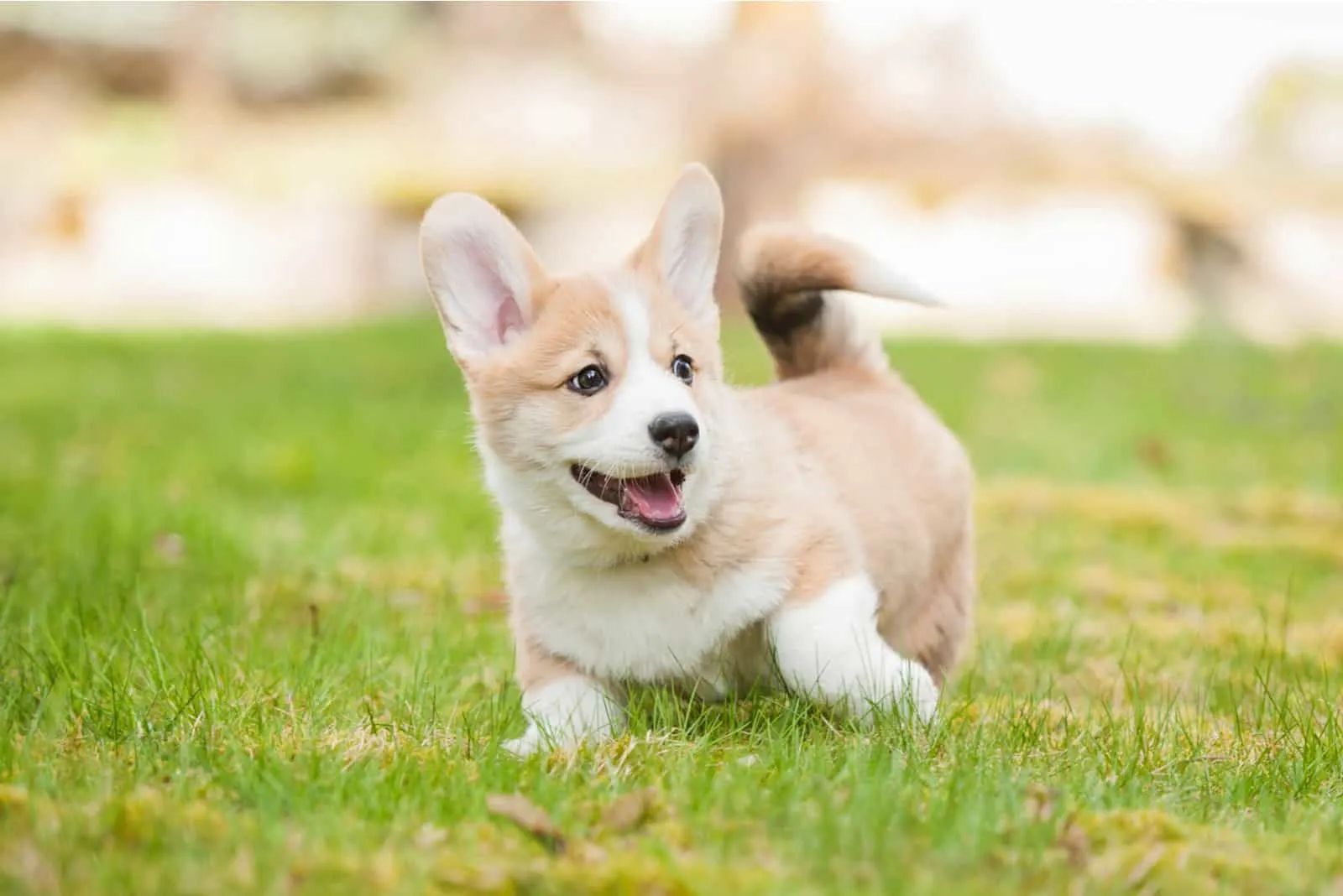 Now that we've covered who the five best Corgi breeders in Illinois are, you might be wondering how much a Corgi puppy costs in the USA.
The cost of a Corgi puppy is influenced by several different factors such as the heritage of the puppy, the reputation of the breeder you purchase from, the coat color and coat type of the pup, et cetera.
The average cost of a Pembroke Welsh Corgi puppy in the U.S. is between $1000 and $2200, with the median being around $1500 for a healthy puppy.
As for Cardigan Welsh Corgis, they are typically a bit more expensive than their Pembroke Welsh Corgi cousins since they are harder to find – these pups can fetch as much as $3000.
Additional Maintenance Costs For Corgi Puppies
Of course, buying the perfect puppy is only half the battle –you should always be prepared for additional maintenance costs, especially in the first year of your new puppy's life.
These are additional expenses such as adequate nutrition, vaccinations, accessories, treats, vet bills, toys, and puppy training classes should you opt for them – which we wholeheartedly recommend since Corgisare known to be mischievous if untrained.
Because they shed heavily, a good idea would also be to invest in a good brush for your Corgi's grooming needs.
If you live in a neighboring state like Arkansasor Missouri, another additional expense that you might need to account for is puppy shipping prices that cost between $350 and $500 on average.
With all of that said, the amount of pure joy and excitement you'll receive from your new Corgipuppy for years to come is well worth the amount of money you pay for it.
Here's a fun fact: in addition to being the eleventh most popular breed in the U.S., according to a book published by psychology professor, Dr. Stanley Coren, called, The Intelligence Of Dogs – Pembroke Welsh Corgisare also the eleventh most intelligent dog breedin the world!
In Conclusion
Pembroke Welsh Corgisare a fascinating, faithful, and fluffy dog breed,which is an ideal choice for families with small children due to their affable nature and goofy character.
However, don't be fooled by their seemingly unintimidating appearance – apart from being good with kids, Corgisare well known for their undying loyalty to their loved ones and are capable of being excellent guard dogs.
They are also suitable for apartment living due to their small stature and their medium-level exercise needs, so if you're a relatively laid back individual who'd rather chill on the couch than go for a jog – your new Corgi will gladly oblige as long as you take it out for a short walk at least twice a day.
So, now that you know which Corgi breeders in Illinoisyou can turn to in order to buy a healthy new Corgi, it's time for you to choose a breederand stick with them until you bring your new best friend home.
Related articles: