Aah, Corgis! Such wonderful family pets!
Deciding which of the Corgi breeders in New York is the best one isn't an easy decision. First, you need to explore and determine which breeders are reputable. Then, you should take a look at their breeding programs, their previous litters, and current offers. Lastly, you should find out about their prices and figure out if the drive all over the state is worth it.
Or, you can just read our article on the top 6 Corgi breeders in New York! Let's see what the Empire State has to offer Corgi lovers.
Corgi Puppies For Sale In New York
Down below, you'll find the top 6 reputable breeders in the state of New York. You won't have to worry if their puppies are healthy and socialized because they all are. The only thing you have to worry about is the breeder's location and your budget.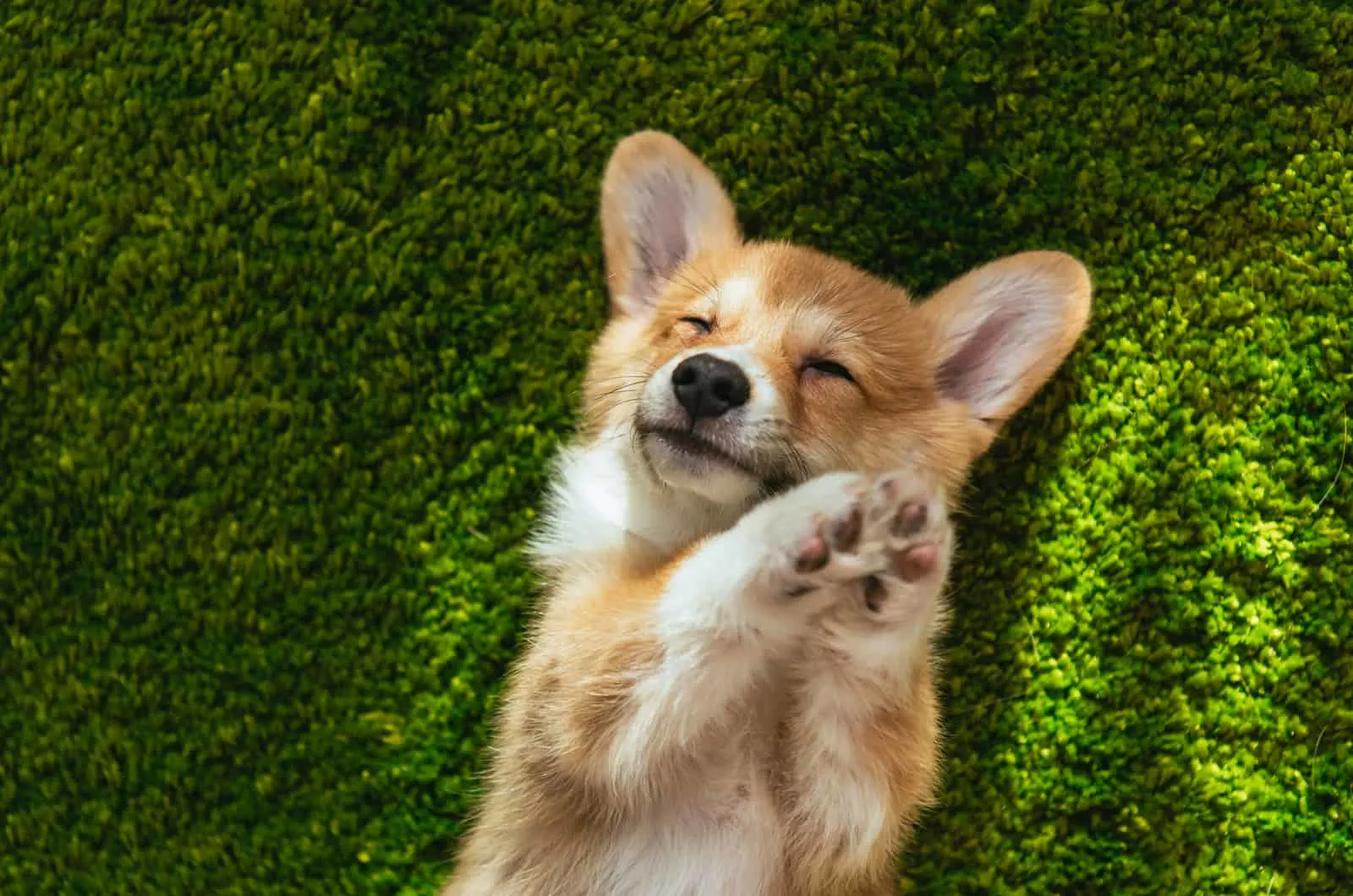 PuppySpot Corgi Information:
– Website:
Corgis are one of the most popular dog breeds in the state of New York. But, this popularity comes with a price. Because of this, there are lots of puppy mills and backyard breeders producing litters and litters of Corgi puppies.
Let us introduce to you PuppySpot, a network of reputable, licensed, and registered breeders in NYC. Before listing a Corgi puppy on this network, each breeder must go through a detailed interview. This process is supported by the American Kennel Club (AKC).
This ensures the puppy's health is in perfect condition, far better than puppies from mills or backyard breeders.
The best thing about the PuppySpot Corgi network is that you can adopt your Corgi today. The network offers available puppies, while individual breeders have long waiting lists and already-reserved liters.
PuppySpot features American and Cardigan Corgis, but you can choose between all the other coat colors, as well as size, age, and gender.
Tons of excellent adoption processes have been finalized, thanks to PuppySpot. That's more than enough for us to trust them.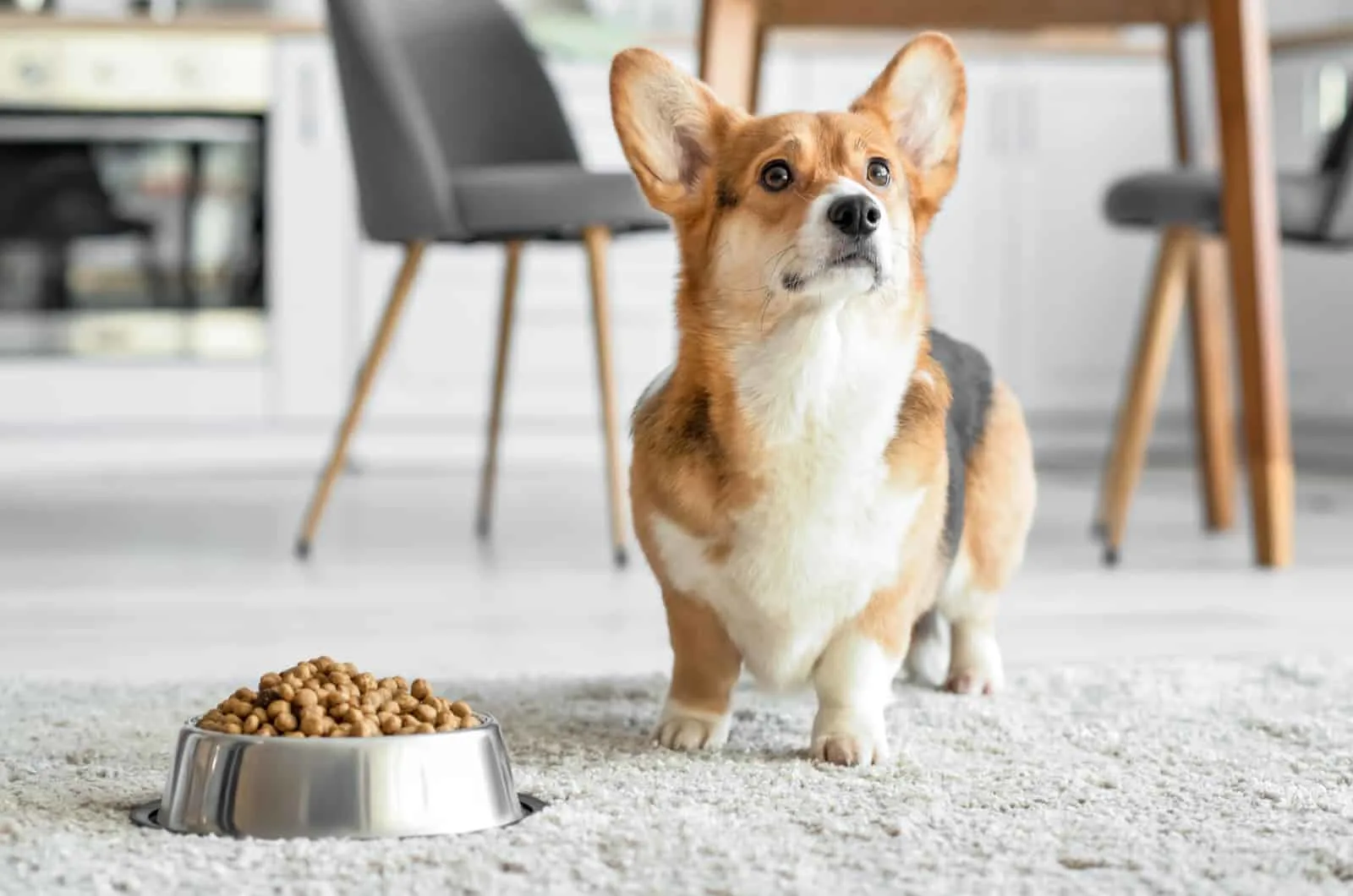 Hudson Valley Information:
– Location: Dutchess County, New York
– Website: Hudson Valley Corgis New York
– Telephone: (845) 235-7873
– Email: [email protected]
– Facebook: Hudson Valley Corgis
Hudson Valley Corgis is a family-owned business that focuses on Pembroke Welsh Corgis, their health, and proper socialization in a family setting. This facility's main goal is to fill a void in any family by providing loyal and affectionate purebred Pembroke Welsh Corgis.
Hudson Valley Corgis have a detailed website and list all their male and female breeding dogs, followed by photos of their previous litters.
This website also carries information on caring for Corgi puppies once they reach their fur-ever home. Feel free to ask questions if you have any or contact them through their contact form or phone number.
This Pembroke Welsh Corgi breeder will be more than happy to let you know anything you want about Corgis and help you find the Corgi of your dreams.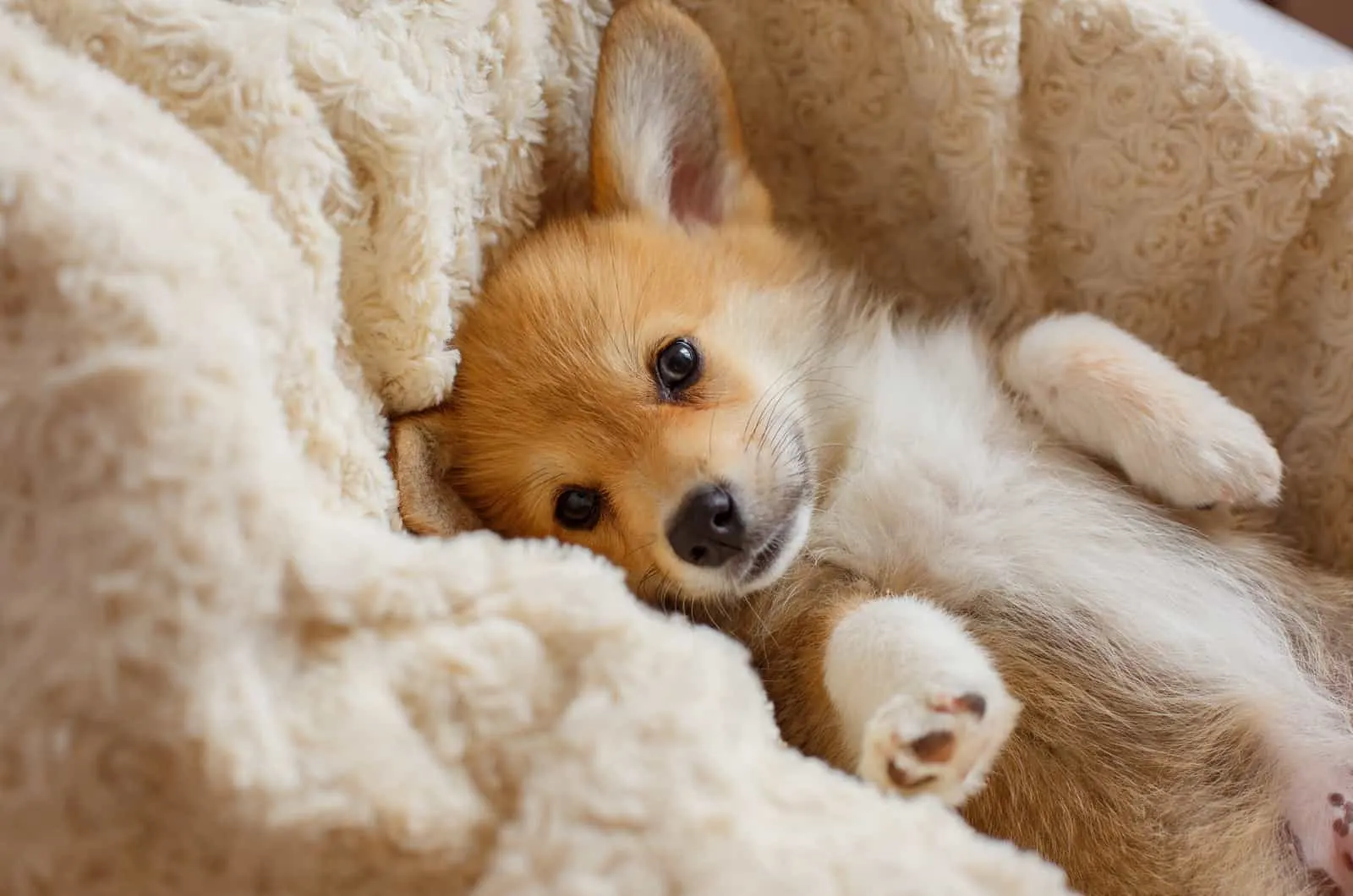 Vaccarella Corgis Information:
– Location: Cobleskill, New York
– Website: Vaccarella Corgis NY
– Telephone: (518) 928-4481
– Email: [email protected]
– Facebook: Vaccarella Corgis
You don't have to attend dog shows to have or want a show-quality dog. With Vaccarella Corgis NY, you can have a show-quality Pembroke Welsh Corgi with exceptional intelligence, health, temperament, personality, and conformation.
This breeder is located in Cobleskill, New York. If you visit their facility, you'll definitely go back home with a stunning Corgi puppy that possesses not only a 100% health guarantee but also an affectionate approach and human and animal socialization.
Visit their website to take a look at their male and female breeding Corgis, their previous litters, and testimonials of satisfied Corgi parents. Also, their Facebook page is packed with adorable Corgi photos, so you will have good insight into their litter types.
Ring Vaccarella, send them an email, or chat with them via Facebook to get all your questions about Corgis answered. Not only will you get your answers, but you'll hear yourself saying: "I want to adopt your Corgi, now!".
Calista Corgis Information:
– Location: Smithtown, New York
– Website: Calista Corgis
– Email: [email protected]
It was 1997 when Calista Corgis started breeding wonderful Pembroke Welsh Corgis. In fact, their name "Calista" means "the most beautiful" in Greek. Are they right about their name? Absolutely! Calista Corgis are some of the most beautiful examples of the breed.
These award-winning champion dogs are members of the Pembroke Welsh Corgi Club of America, Pembroke Welsh Corgi Club of the Garden State, and Mayflower Pembroke Welsh Corgi Club.
In other words, Calista Corgis is one of the most reputable Corgi breeders in New York.
Calista Corgis are always socialized. They come with OFA or PennHip certificates with eye testing and genetic blood tests for Von Willebrand's disease and degenerative myelopathy.
You don't have to worry about getting a puppy with questionable health status. All Calista Corgis have a premium health status, excellent temperament, and friendly nature.
What are you waiting for? Why don't you click on their website to find out more?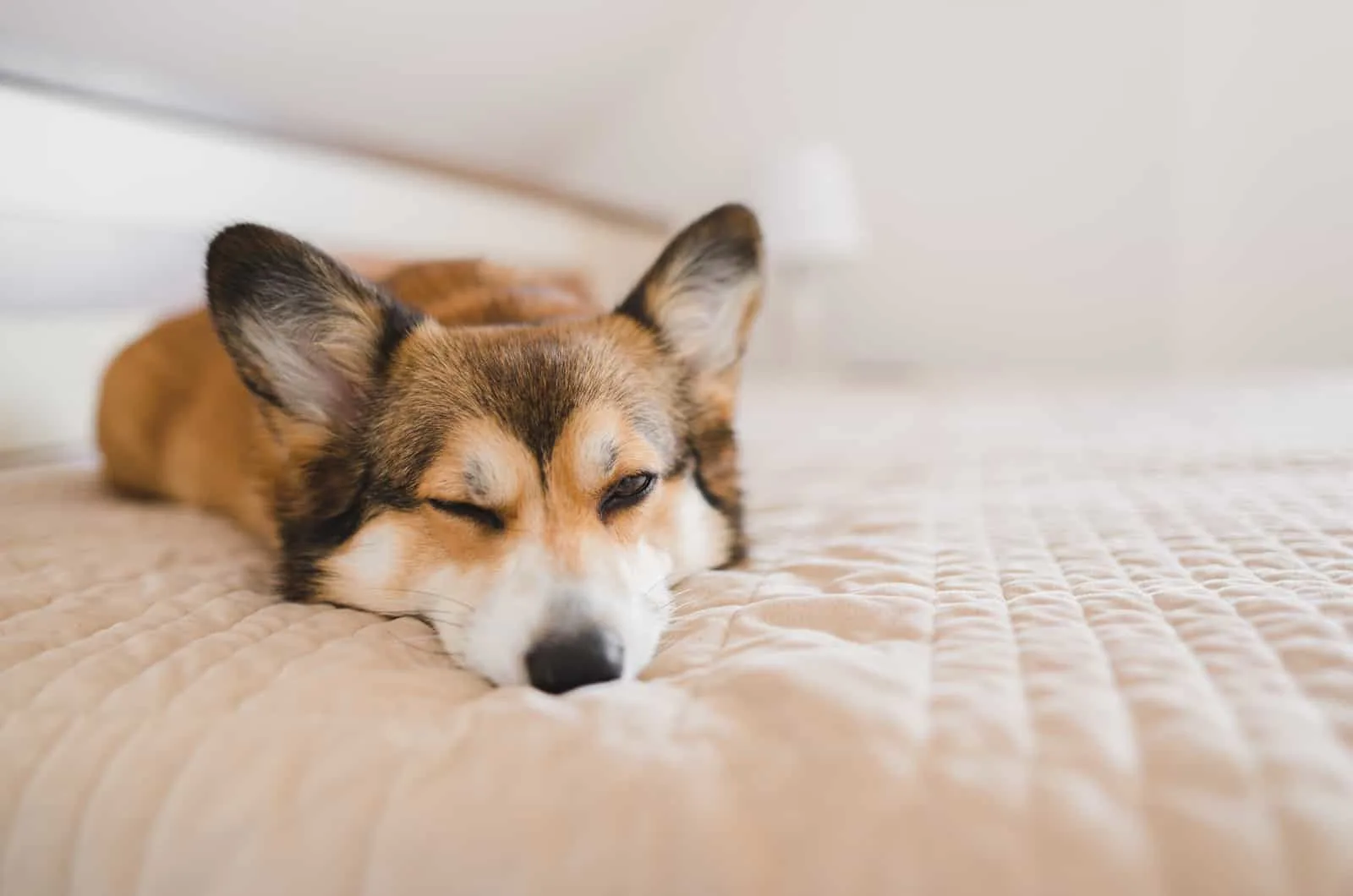 Hunter Vale Farm Information:
– Location: 11561 State Route 38, Berkshire, New York, 13736
– Website: Hunter Vale Farm
– Telephone: (607) 642-5120 or (607) 760-5867
– Email: [email protected]
Hunter Vale Farm breeds only American Kennel Club (AKC) Pembroke Welsh Corgi puppies ready to enrich any family environment.
This family-owned facility is located in Berkshire, New York, led by Casey Powell. These guys are very proud of their premium quality purebred Corgis, ranging from red to sable to black/tan or tri-color with appealing white markings.
All of their puppies test negative for diseases such as Von Willebrand's disease and degenerative myelopathy.
If you buy a Hunter Vale Farm Corgi, you'll get a healthy buddy that will accompany you for many years to come.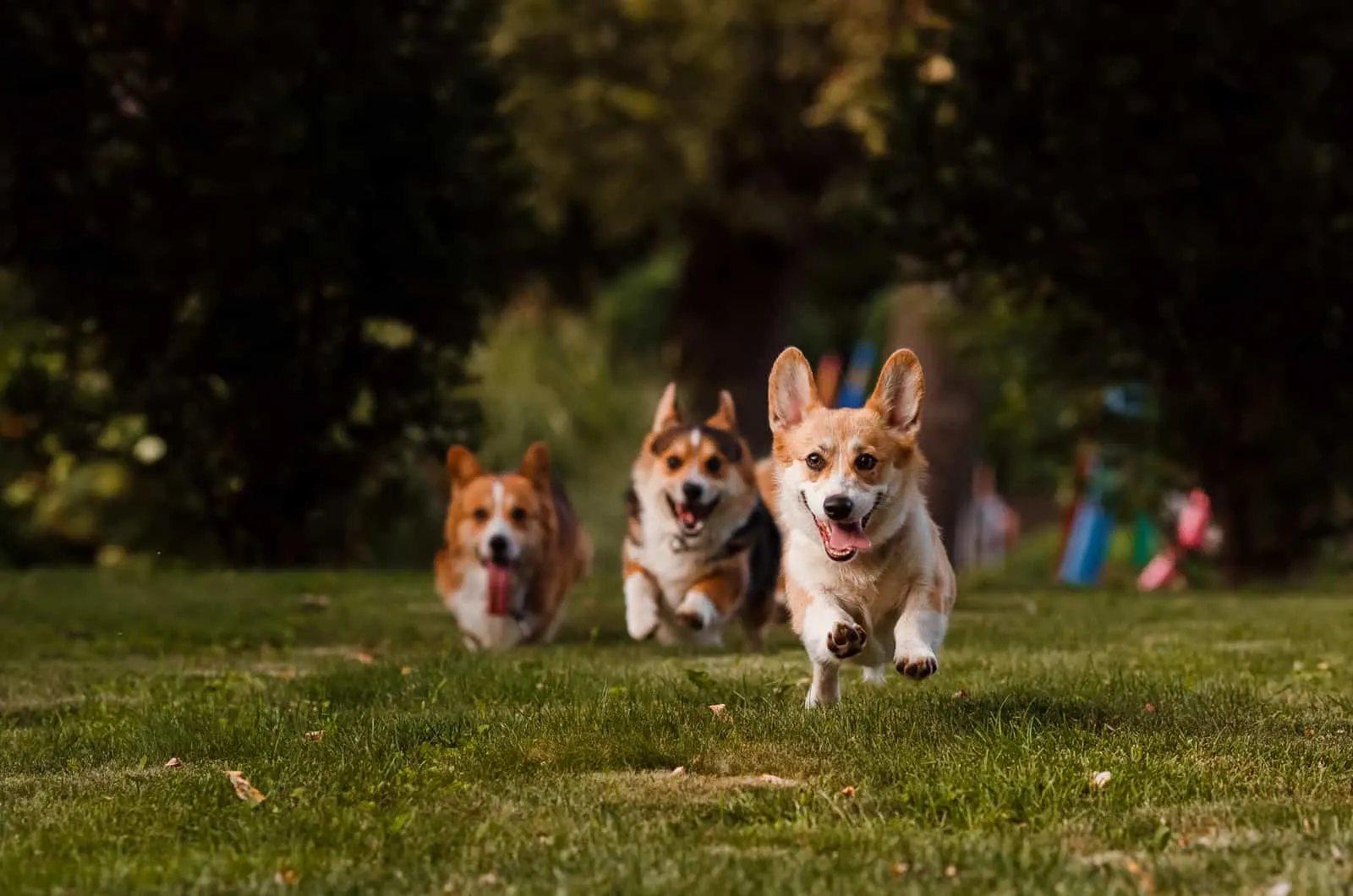 Stone House Kennel Information:
– Location: 1303 County Route 47, Argyle, New York, 12809
– Website: Stone House Kennel New York
– Telephone: (518) 638-6599
– Email: [email protected]
– Facebook: Stone House Kennel
If we had to find a few words to describe the Stone House Kennel breeder, those words would have to emphasize how amazing they are. Stone House Kennel is truly wonderful, friendly, and knowledgeable. This is only the tip of the iceberg. Stone House Kennel's Corgi puppies are AKC-approved Cardigan Welsh Corgis. This is a family-owned business that's been breeding for 16 years.
Their vast experience has allowed them to breed Corgis with pedigrees ready to sweep all the prizes.
Stone House Kennel's Corgis will be sent to their fur-ever homes fully socialized with humans and other animals, up-to-date on all vaccinations, along with a contract claiming their health guarantee.
We always recommend visiting the puppy's parents so you can get a better insight into what the puppies might look like. If you want, you can visit Stone House's facility to check out their breeding doggos.
We also encourage you to ask questions to gather more information on raising Corgis.
More Information About The Corgi Breed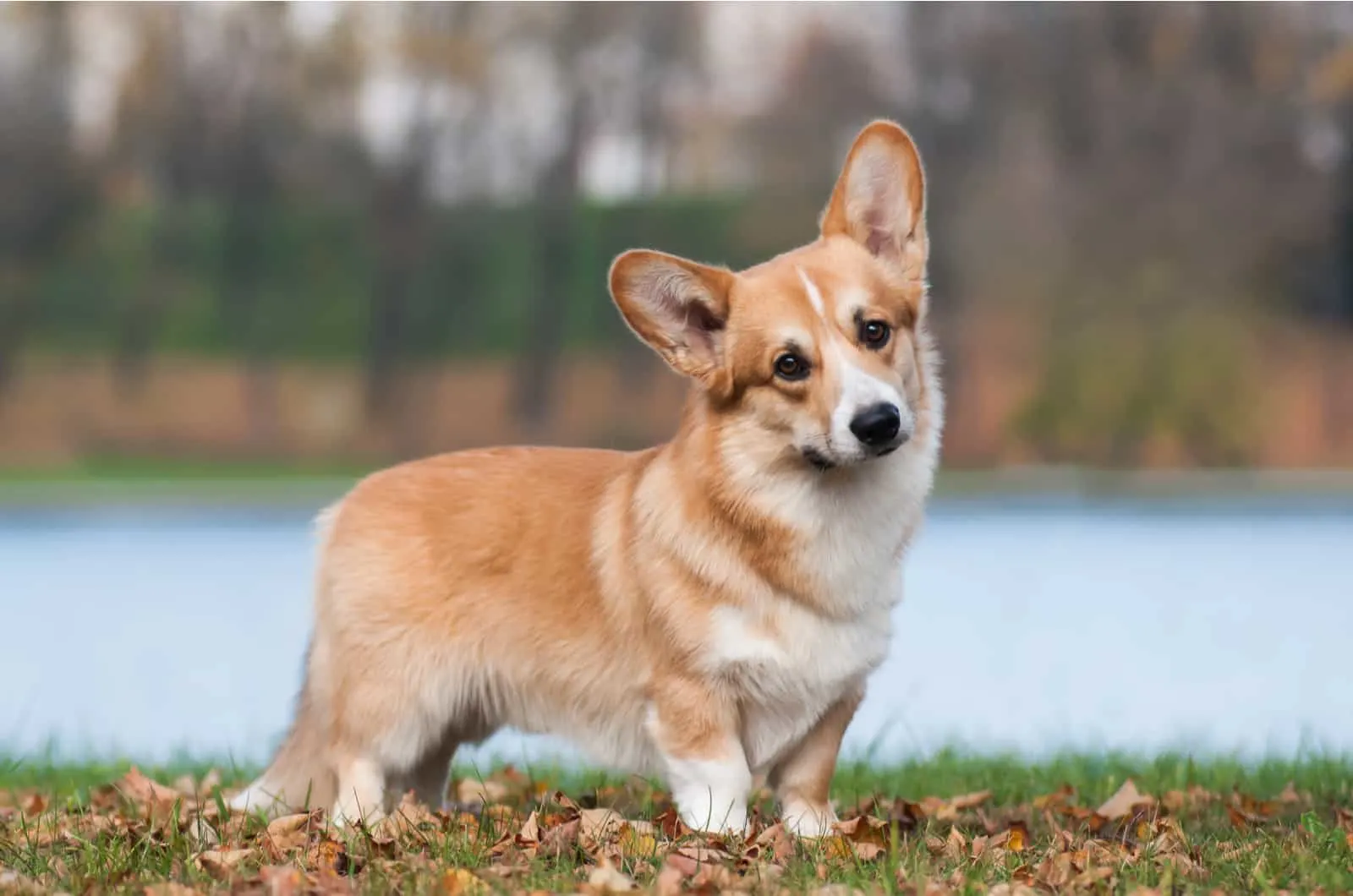 Most people make mistakes by treating their puppies like they're as fragile as glass. Wrong. Puppies should be exposed to different people, places, animals, and sounds from an early age to prevent them from becoming fearful, skittish, and shy.
Corgis are long dogs, low to the ground, with short but mighty legs that keep them agile.
Originally, Corgis were bred as herding dogs because their low stature allowed them to nip at the heels of cattle while avoiding being kicked.
Corgis also served as excellent guard dogs that once protected the flock overnight. Today, Corgis are still good watch and guard dogs, staying alert and keeping their families safe.
Corgis are one of those sweet-natured dogs that get along with humans of all ages as well as other animals.
When you think about their awkward build, you should be aware that managing their weight is a must. Otherwise, you'll risk having a fat Corgi.
Many dog breeders in New York and elsewhere know how stressful it is to keep a Corgi on a diet without many treats.
The breed standard for a fully-grown Pembroke Corgi puppy is between 30 to 38 pounds, and they should stand between 10.5 to 12.5 inches. The average lifespan of these fluffy critters is 12 to 15 years. Their colors range from red, black, tan, blue merle, sable to brindle with or without white patches. Pembroke Welsh Corgis puppies for sale are listed from $1,200 to $1,800+.
Cardigan Welsh Corgis are pretty similar. Their lifespan is the same, but their weight and height are a bit different (up to 30 pounds and 10–12 inches). The Cardigan's colors come in red, fawn, sable, black, tan, with or without white. Red or blue merle is not accepted. To get one of these pups, you'll need $1,000 to $2,200, depending on the breeder.
How Can You Tell A Pembroke Corgi From A Cardigan Welsh Corgi?
It's easy to distinguish between a Pembroke and a Cardigan Corgi, but only if you know a few key points where to look. The difference lies in the ears. The Pembroke Welsh Corgi has pointy ears, while the Cardigan's ears are rounded.
Moving along, the Pembroke has no tail, while the Cardigan Corgi has a long and fluffy tail.
No matter which type you prefer, you should know that all Corgis are loyal and playful companions. Find a reputable breeder that will work with the puppy and socialize it until it's time for it to meet its loving family.
They are HUGE shedders!
Are you allergic to dog hair? Are you a clean-freak who can't stand stray hairs everywhere? Then Corgis aren't for you. Sadly, they're not hypoallergenic.
They have a double-layered coat that sheds a bit in the summer and grows back in the winter. Still, you will find loose hair all year long.
When you own one of these dogs, your dog groomer should be on speed dial.
12 Things You Should Know Before Getting A Corgi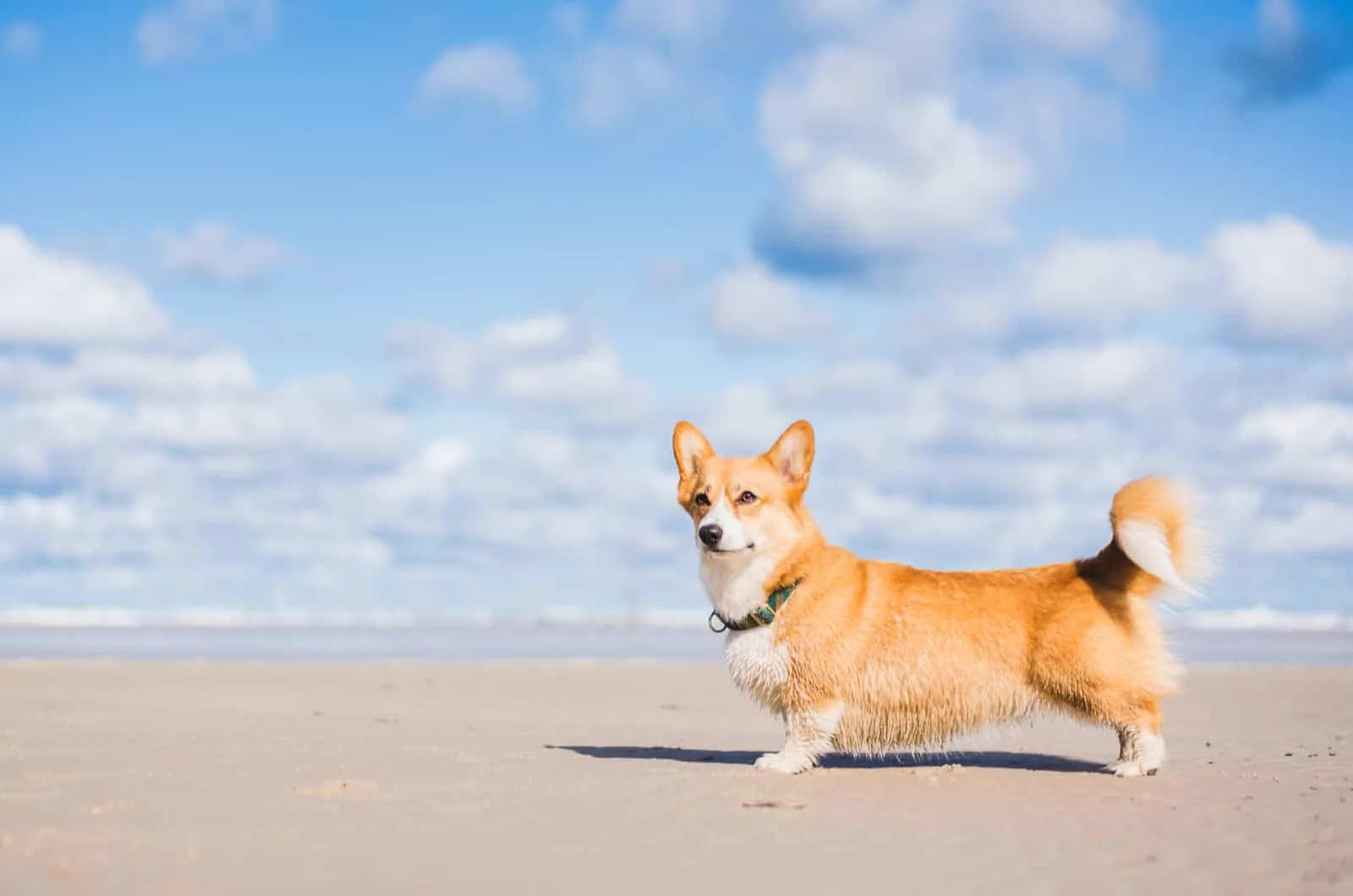 1. Bring on the tummy rubs!
Corgis are one of those dogs that like being petted all the time. In fact, there's nothing they enjoy more than a good belly rub. As soon as you run your finger through their soft coats, Corgis will turn into pudding!
If you stop, they'll either think you're done and walk away, but it's more likely they'll nudge your hand to get you to continue petting them.
2. They're the smarty pants of the canine world!
Dog training can be a troubling process for some dogs and dog owners, but not with Corgis. These smarty-pants will pick up everything really quickly. Potty training? Not a problem! Learning tricks like "sit," "shake," or "high five" is a walk in the park for them.
Well, as long as they get some treats.
Corgis are not disobedient. They will walk away if you catch them doing something wrong. They will understand they're being punished for misbehaving.
3. Food keeps them going on!
The only thing Corgis like more than being petted is getting food and treats.
If you catch your dog staring at you, he might suspect you have a treat in your hand. They'll lick their lips when you mention food, and their ears will perk right up.
But, you won't see Corgis begging for food like Poodles might. They'll sit quietly under the table, waiting to get their share.
4. Corgis aren't lapdogs – seriously!
The one thing Corgis hate is being picked up and carried like little pups. They're not lap dogs, so don't expect them to act that way. Your Corgi won't sleep in your bed or cuddle on the sofa while watching TV.
You'll find your Corgi sleeping somewhere he can be on guard, looking over his family. It's all because of the herding genes.
5. They don't like heights.
Thanks to their short legs, Corgis have issues with elevated ground and surfaces like beds or counters. Also, they don't like stairs and will only tolerate the sofa from time to time.
6. They prefer cooler weather.
Sure, you can own a Corgi if you live in a warmer climate, but you should not leave them out. Keep Corgis in cool areas because they get really hot under that double coat. Or, pick another dog breed like a Dachshund or a Retriever.
7. They have the cutest butts. Period.
Corgis don't wag their tails. They shake their whole butts, and it's adorable! Google "Corgi shaking its fluffy butt." You're welcome.
8. They will grow into their ears.
Yes, Corgi puppies have ginormous ears, but they will grow into them. A fully-grown Corgi will still have large ears, but they won't protrude that much.
9. They're barkers.
Corgis can be a bit loud, especially if the doorbell goes, or if they want something from you, like a walk.
If you can't stand the barking or live in a neighborhood where it's not tolerated, maybe the Corgi wouldn't be a good fit for you. Their yappiness is a part of their character.
10. They are NOT fat.
Corgis may look like big dogs, but the truth is different. Corgis aren't fat or chubby – they only look fat. Dog shaming has, apparently, become a thing.
In fact, Corgis are stocky dogs. They were bred to herd cattle, and that's why they have that body. Imagine a dog ten times larger chasing sheep. Awkward, isn't it?
11. They're all good boys (and girls).
Corgis have loving natures and love showing their humans affection. They make excellent companions and cuddle buddies. Want a dog that will wait for you by the door? Get a Corgi!
Conclusion For The Best Corgi Breeders in New York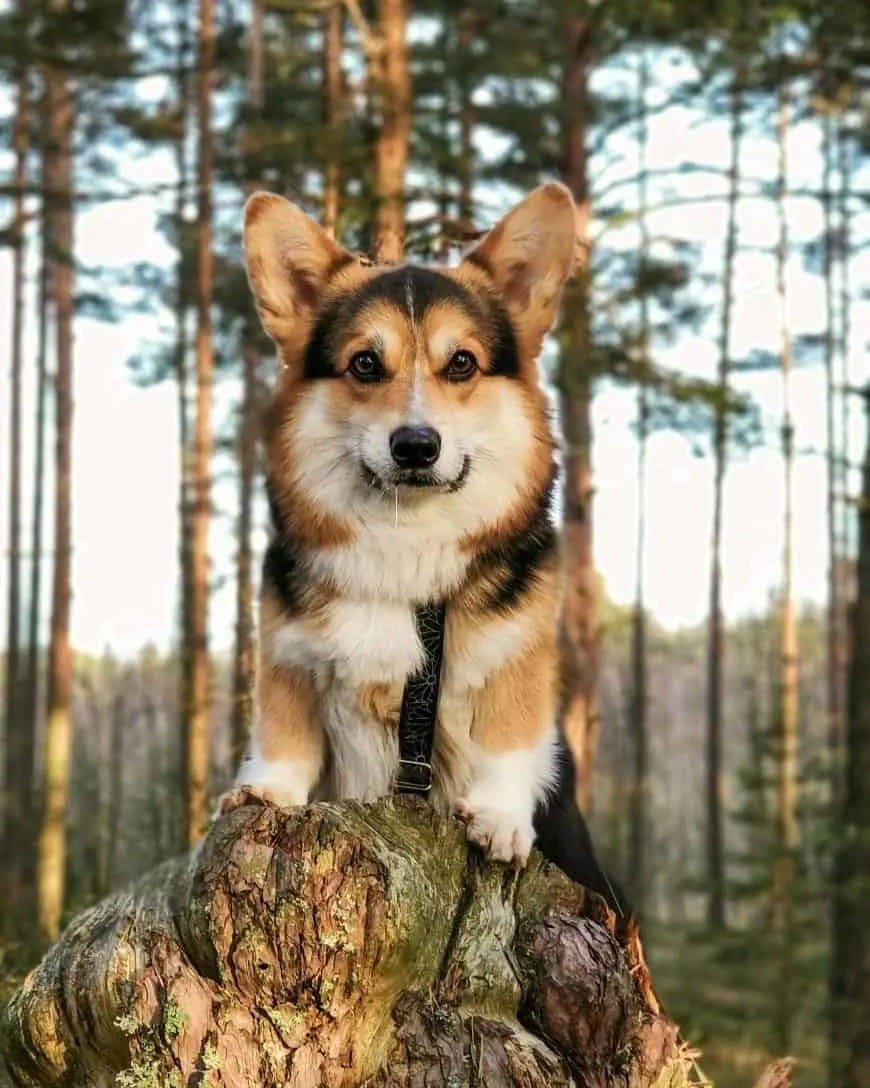 Photo from: @marty_tj_mcfluff
Before you embark on the journey of adopting a Corgi, you should be aware of some pointers when contacting Corgi breeders in New York.
Ask about their breeding practices. A reputable breeder won't breed a Corgi younger than 2 years and older than 7 years. Also, such breeders won't let their dogs have more than 2 to 3 litters a year. Anything over this number is overbreeding.
Ask to see the puppy's parents. As we mentioned earlier, always ask to see the parents of the puppies to get better insight into how the puppies will look once fully grown.
Ask to see OFA eye and hip certificates and any other certificates from genetic blood testing. A reputable Corgi breeder will be more than happy to provide you with them.
Ask to see what the contract includes. Some breeders include health guarantees for up to 2 years. Others include all vaccinations and continued support and guidance to bring up your puppy properly.
Proper socialization is crucial. Only buy from breeders that practice socialization as a part of their breeding program. No socialization means you'll get a puppy with temperament issues, and you certainly don't want that.
Raising a Corgi puppy brings with it a lot of responsibility, but you know you'll have a loving companion at the end of the process.
If you can't find the ideal breeder among these top 6 Corgi breeders in New York, then you should check out other sources. We know California, Maine, and Michigan have some excellent Corgi breeders too!
Read more: