Do you love Corgis? The answer is probably 'Yes'! These puppies seem to be adored worldwide, and the US is no different! They are small, cute, and a bit mischievous. A perfect mix worthy of admiration!
Their huge popularity is one of the reasons behind the rise in the number of Corgi breeders in California.
Whether you are looking to get a Pembroke Welsh Corgi or a Cardigan Welsh Corgi, chances are you want to get the best puppy possible. To do so, you should contact reputable breeders. But how do you know where to start?
We're here to help you out! We've listed some of the best Corgi breeders in California to help you start your quest for a new best friend. We'll also discuss what you can expect and why it isn't a good idea to try to go cheap on your new family pet.
Let's get started!
Corgi Breeders In California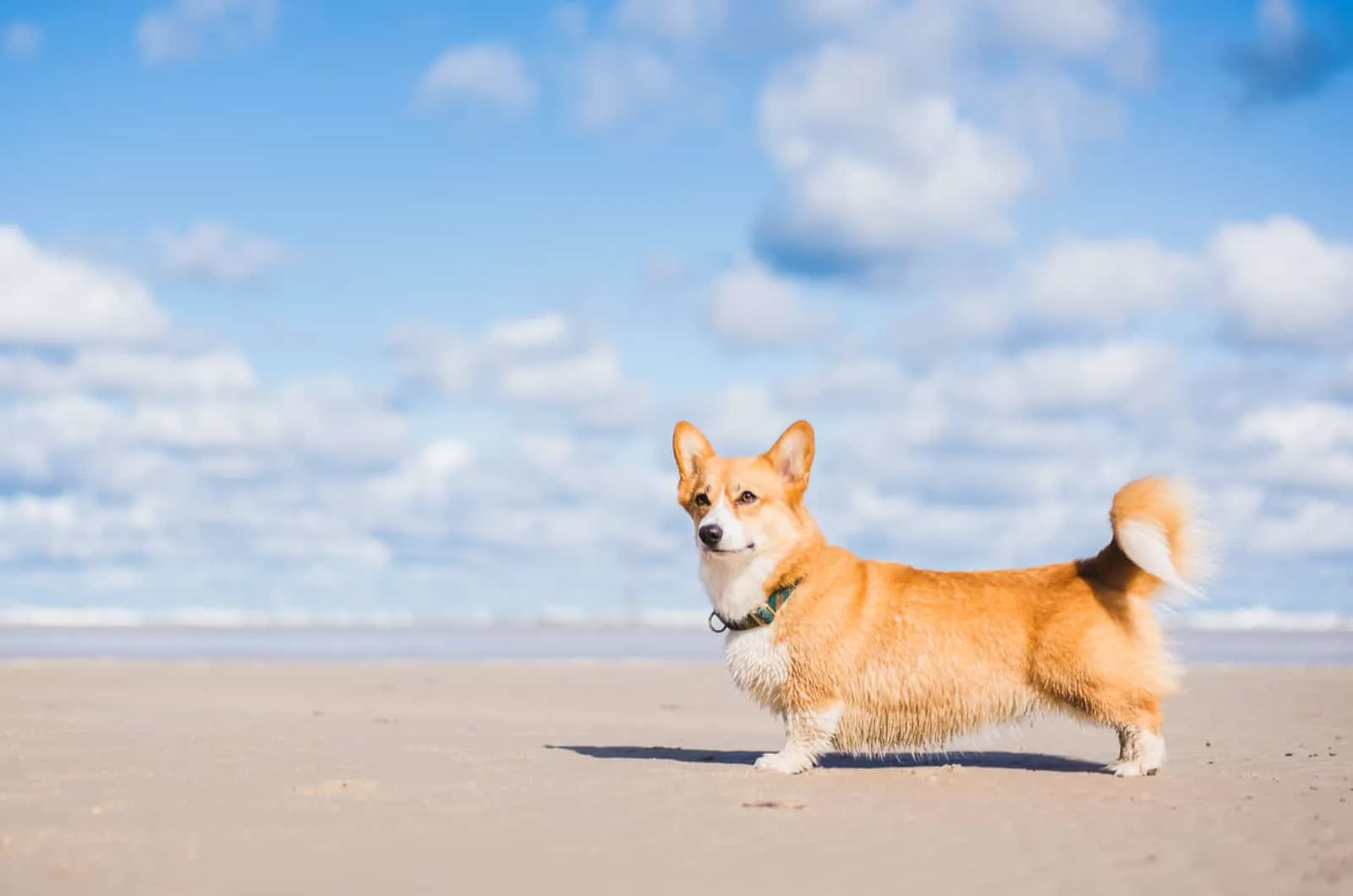 We've listed most Corgi breeders from California that we'll discuss based on their area. However, there are two breeder who are unique in that this isn't possible, which is why we'll list them independently.
Here's who they are:
Noble Hearts Corgis
Noble Hearts raises their AKC Pembroke Welsh Corgis based on the fact that this breed is known for nobility and royalty. This is precisely how they treat all of their dogs.
This Corgi breeder raises Corgis that can fit into most families, including those with children. Since most Corgis aren't that great with kids, they pride themselves in producing Corgis that do well in family environments. They do proper socialization from an early age to make sure their Corgis are fit for everyone.
They produce high-quality Corgis and conduct health testing on all parent dogs. As proof of that, they offer a five-year health guarantee. This is one of the longest health guarantees you can get! Also, they offer Corgis in various colors and patterns, including rare Corgi colors such as sable or red headed tri color.
Because of all the unique features they offer, this is likely one of the most reputable Corgi breeders in California. However, there is one catch – they refuse to reveal their exact location publically!
If you want to learn where they are located and submit your puppy application, you'll have to contact them privately. If you are eligible to buy a Corgi pup from them, they'll provide you with all the necessary information.
Website: Noble Hearts Corgis
Email: [email protected]
Poso Creek Corgis
Poso Creek Corgis breed happy puppies with all the required skills a dog should have! Their dogs can be used for therapy, dog shows, herding, agility, and they make amazing small family companions!
They list all available dogs on their website, which is always up to date with new information. You can also see all of their dog's health statuses, color, size prediction, and general appearance.
Before they send their dogs to their new home, they make sure these pups are vaccinated and that they have undergone all necessary health exams. They'll also provide you with a health guarantee and microchip their dogs, so you can take them home with confidence.
They can also help you get your dog by delivering him to your home. This is great for people who are unable to come and get them personally. The details of the delivery can be discussed with the breeder.
Just like the previous breeder we've mentioned, Poso Creek Corgis are rather secretive about their precise location, and they refuse to list it publically. You'll have to contact them to request more information.
Website: Poso Creek Corgis
Email: [email protected]
Corgi Breeders In Northern California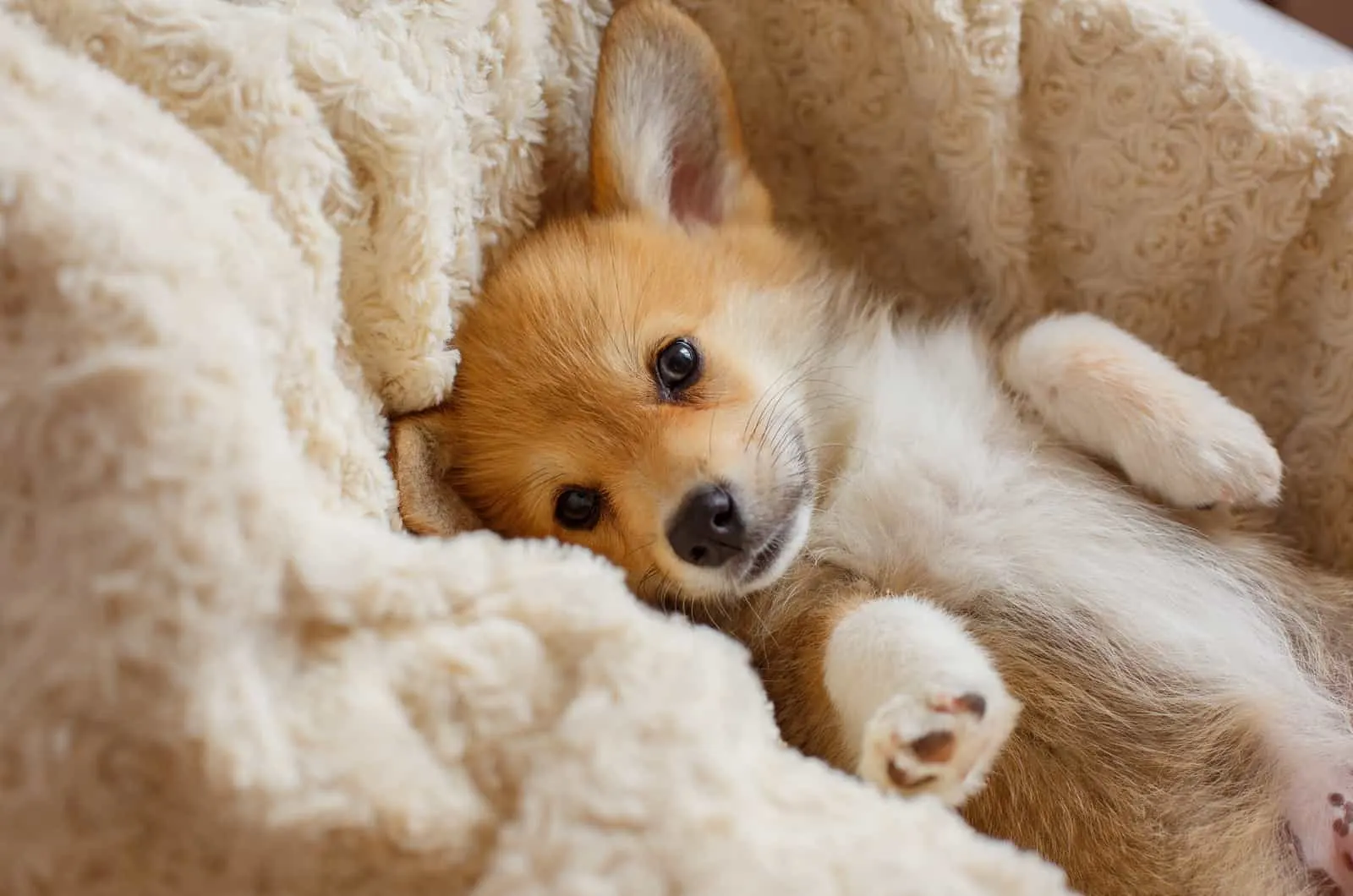 If you're looking to welcome any Corgi breed into your home and you live in Northern California, here is a kennel you might want to contact:
California Corgis in Paradise
California Corgis in Paradise is located near Sacramento and is no more than two hours away from San Francisco. They are one of those Corgi breeders in California that does all they can to help their puppies transition from their home to yours.
They insist you take a tour of their facility before making a purchase. By doing so, they allow you to come and see the environment these pups are raised in – and it gives them the opportunity to talk to you in person and see if you are an adequate choice for their puppies.
They will take the time to match you with the best puppy possible, based on your personality and living conditions. This can help you leave with the best dog for you.
Website: California Corgis in Paradise
Corgi Breeders In Southern California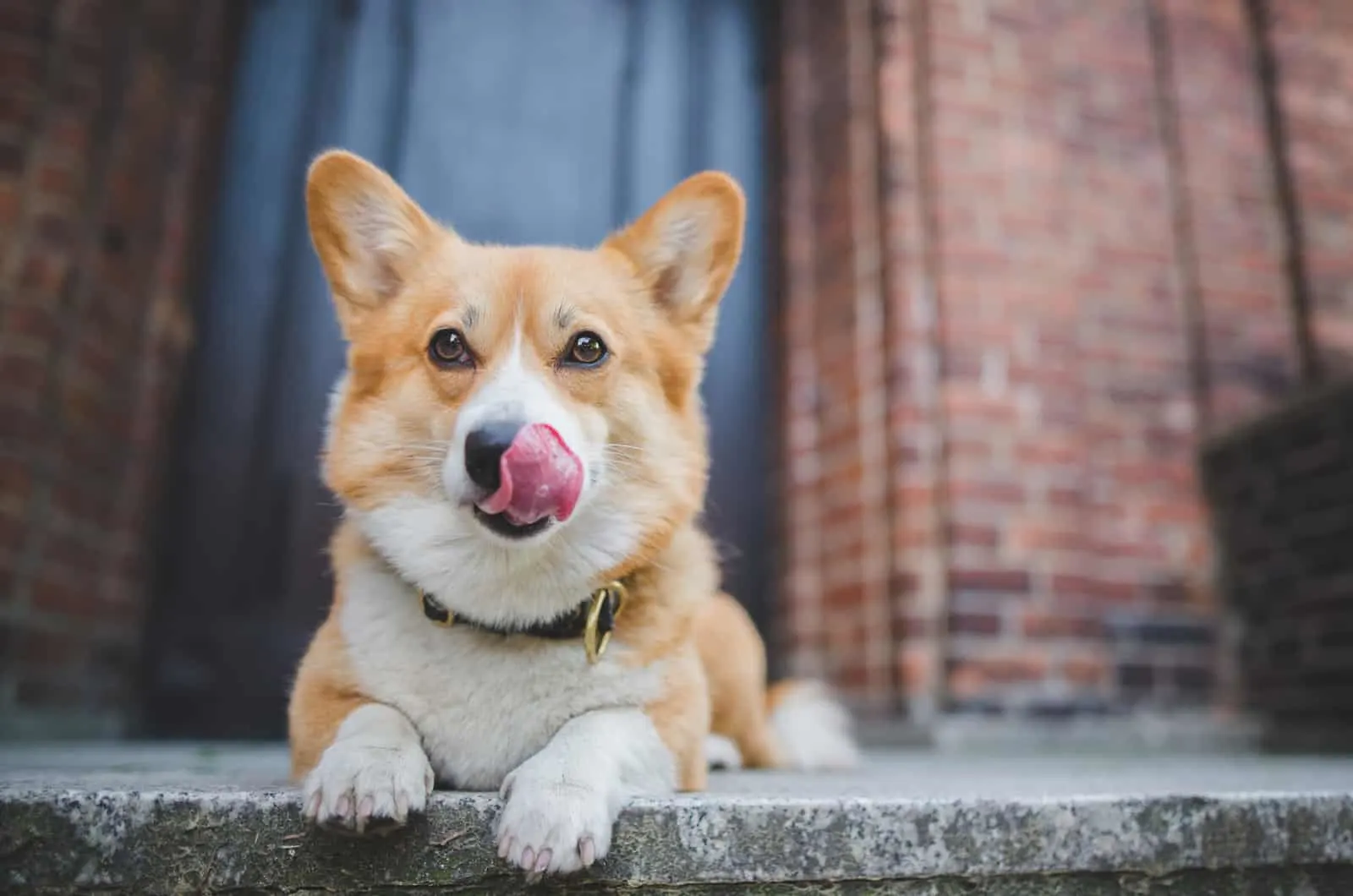 Southern California has many reputable breeders that you can contact if you want to get a new Corgi puppy. Here are some of them:
So Cal Corgis
So Cal Corgis are a small breeder located in Chino, California. They focus on health screening and testing their dogs for various health conditions. They conduct many DNA tests to make sure their California Corgi puppies are of the best possible health.
They offer energetic Corgis that make amazing family pets. They have extensive breeding programs, which is why they only offer a small number of litters every year.
You can see all of their Pembroke Welsh Corgi puppies listed on their website. On it, you can also find a form that you need to fill out if you'd like to purchase a dog from them, as well as many helpful resources that can help you get the best Corgi puppy out there.
Their website also holds all the information about the results of the health testings of their dogs. They are transparent about everything, which is one of the reasons behind their popularity.
Website: So Cal Corgis
Pepper Tree Pembrokes
This is a Pembroke Welsh Corgi breeder located in San Diego who is committed to producing only the healthiest and happiest of dogs out there. They raise all of their puppies in their family home, where they are given the opportunity to grow inside a warm family environment.
All of their puppies are well taken care of before they get to their forever homes. They are checked over by their vets and kept on a regular schedule with all required vaccinations, deworming, and other tests.
The biggest downside to this Corgi breeder is that they don't allow tours or visits, as the puppies are raised in the same house where the owners live. However, they are registered with the AKC and are very transparent about everything they do, so this shouldn't concern you.
Their Corgis make amazing family companions because of the way they are raised. They are not intended to be show dogs or to participate in conformation shows – but they come with all the necessary paperwork, so you can still participate if you'd like.
Website: Pepper Tree Pembrokes
Email: [email protected]
Bigelbach Corgis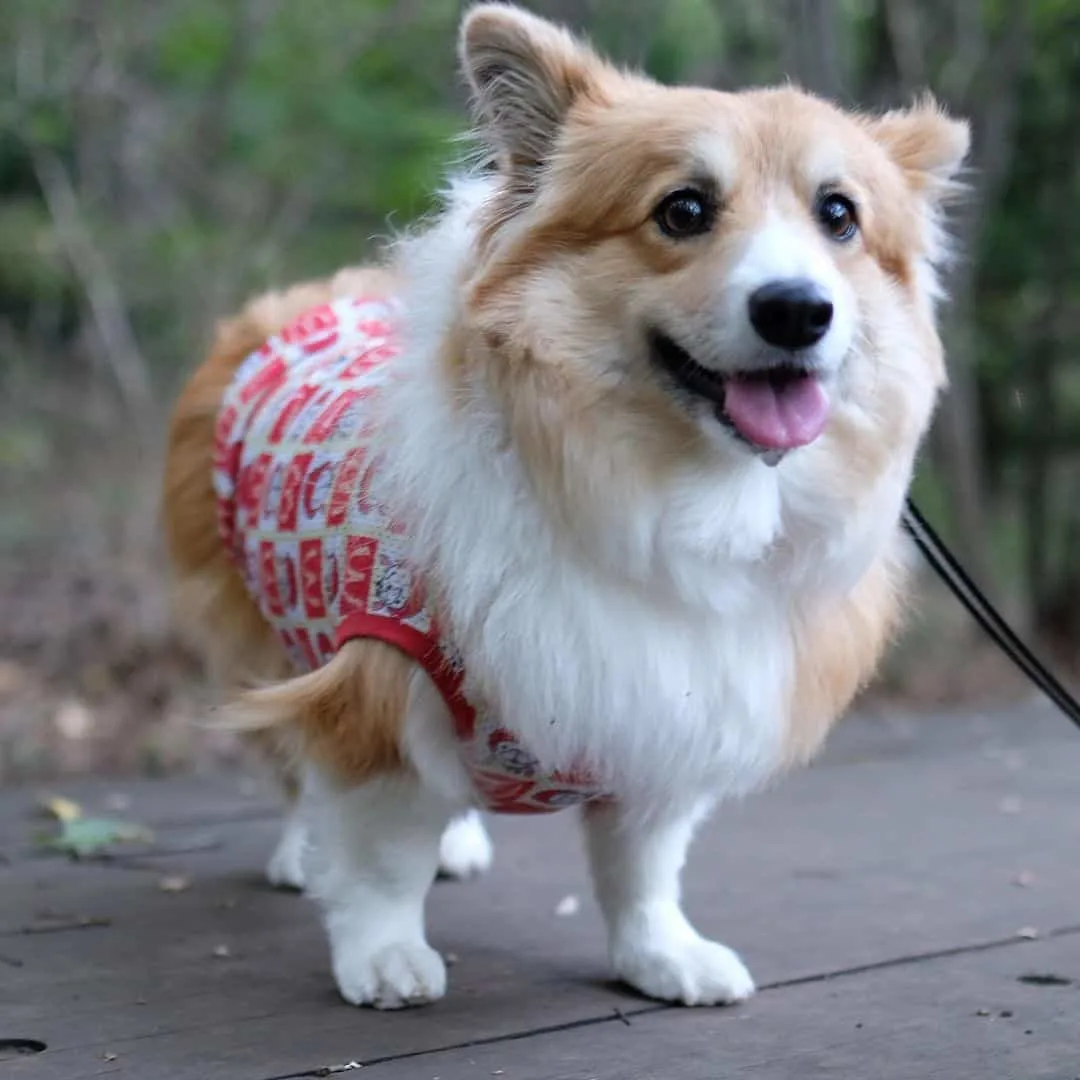 Photo from: @komgitch
This is another one of the reputable Pembroke Welsh Corgi Breeders in California, located between San Diego and Los Angeles. They breed their pups to be amazing family dogs, and they want to make sure their dogs go to the best families. This is why you'll have to go through a thorough screening process before you can purchase a Corgi puppy from them.
They follow a strict code of ethics with their breeding program, so they don't produce many litters per year. This is why they can have rather long waitlists. However, all of their dogs have been health tested to ensure they are in great condition.
Bigelbach Corgis don't just focus on breeding this dog breed. In fact, this is just one of the many services they offer. They also offer grooming, boarding, and daycare services if you need them.
However, because they want to be able to keep in touch with all of their buyers, they don't allow purchases outside of California.
Website: Bigelbach Corgis California
Email: [email protected]
Circle Heart Corgis
Circle Heart Corgis are a breeder located in Riverside County in Southern California. They are a family-owned Corgi breeder who raises their dogs on a mountain ranch.
This breeder focuses on quality, health, behavior, and conformation. They help you find the best puppy for you and your family, which is why they might suggest which dog would be the best choice for you.
As their puppies are raised in a home environment, they are friendly and socialized, making them amazing family pets. However, not everyone can buy a puppy from them, as they have an extensive screening process and take a long time to decide who the best fit for their puppies is.
They also share helpful resources and information about this breed and will help you take care of your new puppy. They are a great choice for anyone living in the area.
Website: Circle Heart Corgis
Email: [email protected]
Should You Adopt Or Find Corgi Puppies In California For Sale?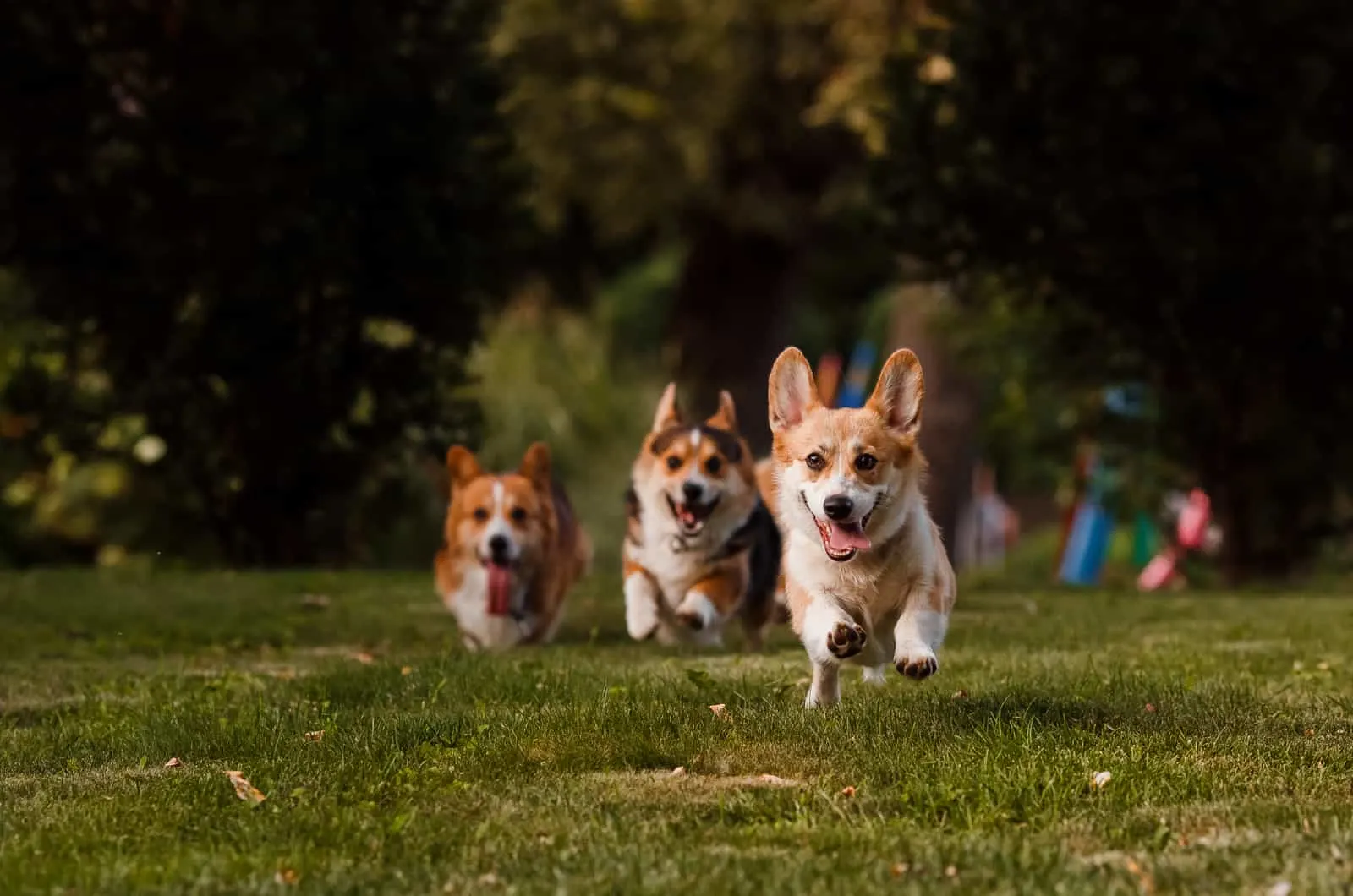 Some people are against buying dogs from breeders. They claim that there are enough abandoned dogs on the streets and that people should adopt instead of shop for their pets. However, things aren't that simple.
Reputable Corgi breeders in California don't contribute to the number of abandoned dogs. Quite the opposite – most will gladly take a dog back if the owner can no longer care for their pet.
At the same time, many breeders are participants in events that promote dog adoption and finding homes for abandoned dogs. They'll donate money to good causes and help all Corgis get taken off the streets.
Responsible breeders have the betterment of the breed in mind. They make sure their dogs are healthy, and they do all they can to get rid of certain diseases from the dogs' bloodlines. This results in healthier dogs with longer lifespans.
Of course, this isn't to say that you shouldn't adopt. Adopting is an ethical act, and you'll be helping dogs who need it. It all comes down to your preferences and expectations and what it is you want from your future pets.
So, we advise you to check Corgi rescues in California and to see if there are any adorable Corgi puppies you could welcome in your home.
While talking about this, we have to mention backyard breeders and puppy mills. They are not the types of breeders we're talking about here.
Backyard breeders don't literally breed dogs in their backyards. Instead, they are dog owners who have ended up with a litter of dogs they don't want or want to profit from. They list these dogs for sale at a much lower price, which is why they are popular in certain areas.
However, when you purchase from a backyard breeder, you won't be supporting someone who's trying to do the best thing possible for their dogs. These are simply people who want to earn some money from accidental dog breeding – although this doesn't mean they necessarily have any bad intentions.
Backyard breeders don't have the necessary knowledge about raising Corgi puppies. They don't conduct any health tests, and they don't give you proof of the dog's bloodline. In other words, you have no way of knowing if you're purchasing a healthy, purebred dog.
Puppy mills are even worse. These are locations that only care about profiting from Corgi puppies, and because of that, they try to produce as many puppies as possible in a short amount of time.
They don't follow any breeding practices, and most of the time, both the puppies and their mothers are kept in bad conditions. This can result in many behavioral problems, not to mention health issues.
Pet shops purchase puppies from pet mills, which is why they, too, are not a good idea.
How Do You Know A Breeder Is Reputable?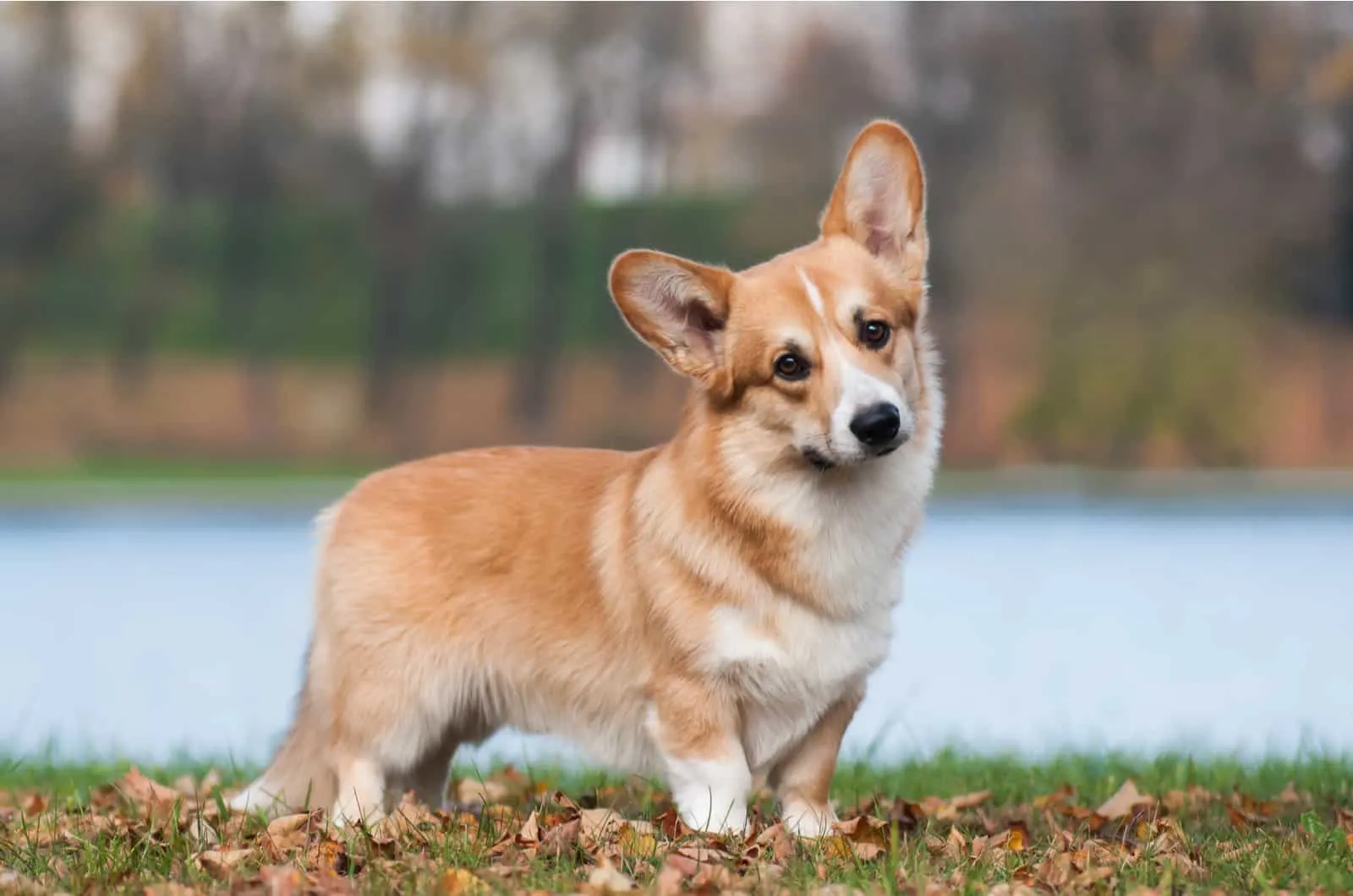 In some ways, a responsible breeder looks just like a backyard breeder. However, there are a few things that set them apart.
Responsible Corgi breeders in California will always have an open-door policy and allow you to visit the kennel – if not in person, then via video call. They'll answer all of your questions, and they'll never get bored of you asking them. It is their goal to let you know as much as possible about the breed you'd like to own.
Similarly, they'll ask you a lot of questions about yourself. They'll want to know information like how much time you spend outside of the home every day, if you are an experienced Corgi owner, and if there are any kids in your household. This can help them determine whether you can provide the best home for their dogs.
Reputable Corgi breeders in California will also allow you to meet the mother dog. Sometimes, the sire will be at the location as well, and you'll be able to meet him too. They have nothing to hide – quite the opposite; they want you to be sure about your purchase.
Good Corgi breeders will provide you with all the paperwork regarding your new dog. This includes health guarantees and health reports, pedigree, and even AKC registration papers if the dogs are registered. Their dogs will have had their first vaccination shots and initial veterinary checks.
In fact, they won't allow you to take their dogs home unless they are at least 8–12 weeks old. This is a crucial time for socialization and dog training, and puppies need to be close to their littermates.
Finally, reputable breeders will always take back dogs you've bought if you can no longer take care of them. They care about their dogs even after they've left the kennel, and they'll take all the responsibility for finding them a new home.
​Because of all of this, it's always best to buy your dog from a reputable Corgi breeder. Your best friend's health and safety should have no price.
Read More:
• Corgi breeders in Washington