The Queen loves them, so why shouldn't you?
Meet the Corgis! The world's most fluffiest butts followed by athletic bodies, happy faces, and incredibly sweet temperaments. Even though they were once used as herding dogs, Corgis are now beloved pets for royalties and commoners.
At 12 inches and 27 to 30 pounds, these small dogs are the ideal cuddle buddies. In fact, the American Kennel Club has voted them #13 of the most popular dog breeds because of their kindness and good relationships with people, other pets, and kids.
If you're living in the state of Texas and you want to get your hands on these fluffy buddies, you will need to find someone who breeds and sells Corgis responsibly. Good thing we have a list of the best Corgi breeders in Texas!
We've done the research so you don't have to.
Corgi Puppies For Sale In Texas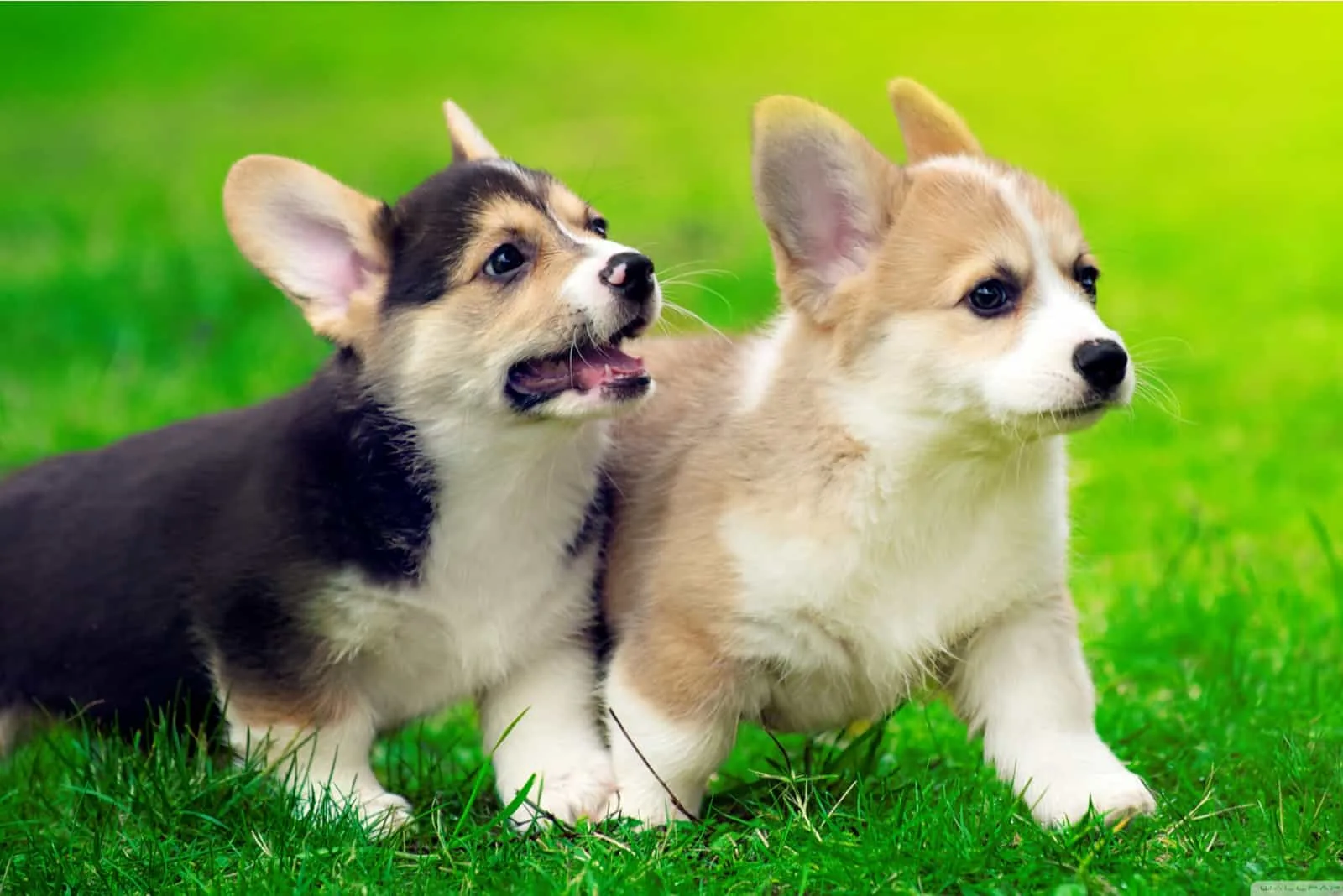 Here, you have reputable breeders who actually care about the dogs they're selling. Such breeders will be more than happy to provide you with all the information about their breeding process and raising their puppies. They should send out puppies with health clearances, AKC papers, and results of genetic testing. Anything else besides this, like crate or potty training, is a lovely bonus.
Now, to stop wasting your time, let's take a look at the best Corgi breeders in Texas!
The Best 5 Corgi Breeders
1. Wits End Corgis.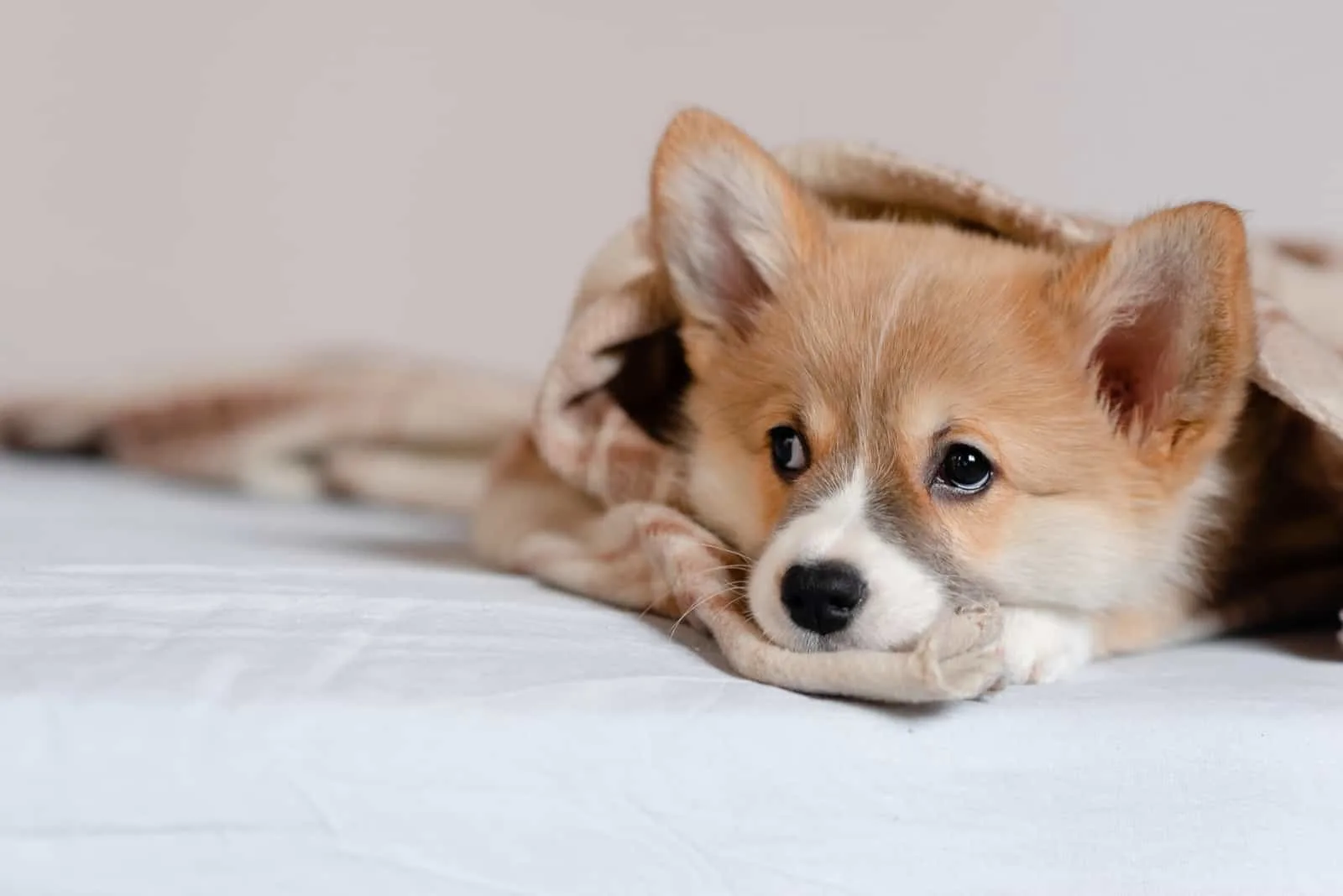 Located 35 miles northwest of Fort Worth, Texas, there's a huge cattle ranch where Corgis run freely and live a wonderful life. Introducing to you the Wits End Corgis ranch. This breeder carries Pembroke and Cardigan Corgis that coexist with other animals on the ranch, including cattle, mini horses, horses, cats, pigs, and fowl. Do they get along? Absolutely! If you visit the ranch, you'll see their wonderful symbiosis.
Wits end has existed since 1993. They started breeding Pembrokes first, and then expanded their breeding practice with Cardigans in 2012. As you can notice, this breeder has lots of experience. That's why their Corgi puppies are completely healthy. They come tested for many genetic health problems.
Wits End breeds pet-quality Corgis that go through socialization from day one. This ensures they will fit into any family lifestyle in the future. Once you pick a puppy, their vet will examine him and write a health guarantee. Also, the puppy will receive its vaccinations and a deworming treatment.
Besides owning the AKC litter registration paperwork, every puppy comes with a three-generation pedigree, and a starter pack carrying a leash and harness, and some puppy food.
Don't waste a moment. Call in and book an appointment!
Corgi Breeder Details
Address: Poolville, Texas, USA
Phone: (940) 374-3928
Website: http://www.witsendcorgi.com
Email: [email protected]
2. LeMitri's Corgi Puppies.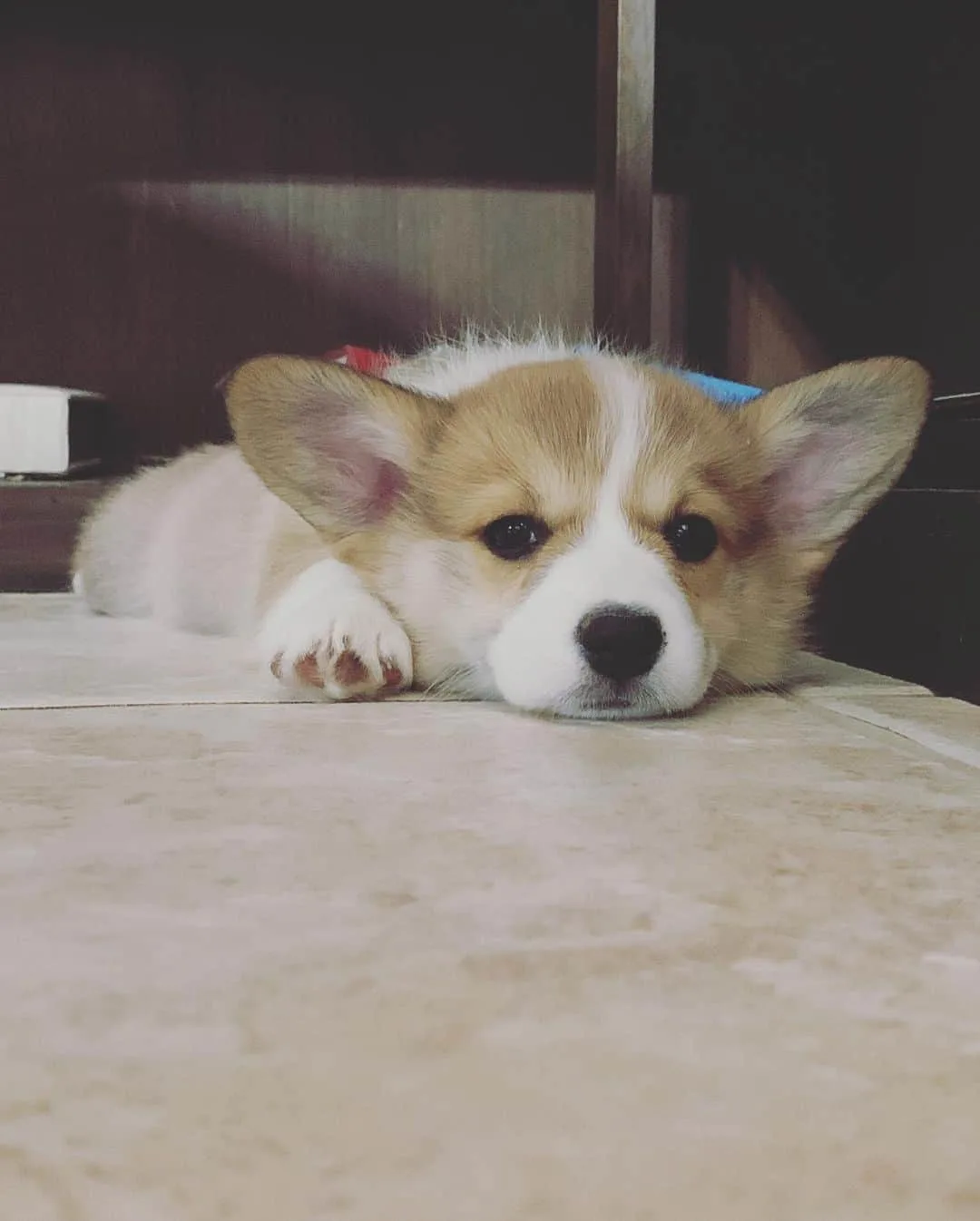 Photo from: @lemitris
If you live in Houston, Texas, or somewhere in the area, you probably know a thing or two about LeMitri's. This Corgi breeder in Texas is one the finest examples of breeding practices in the States. For years now, LeMitri's has been a proud Corgi breeder with exceptional Pembroke Welsh Corgi puppies. A brief drive to the Houston suburbs may lead you to your ideal Corgi puppy.
The reason why we had to place LeMitri's as #1 on our list is the fact that they raise their purebred Corgis in a friendly, family environment. The puppies are showered with love and attention, growing up as spoiled doggies. But, they're spoiled in a good way. Give them treats and they will give you wet kisses in return.
Besides treating their Corgis as valued family members, LeMitri's is considered a reputable breeder for their devotion to health screenings. They're strict about their breeding standards, and they test all their dogs for health conditions like EIC or Exercise Induced Collapse, VWD or Von Willebrand Disease, as well as DM or Degenerative Myelopathy. These are the most common genetic health issues, but the breeder screens for an additional 31 traits and 223 genetic diseases. If this doesn't speak about the breeder's devotion to grow healthy puppies, what does?
When you buy a LeMitri Corgi, you can expect a puppy with a 100% safe health guarantee, with its dew claws removed and its tail docked.
The puppies will also receive their first vaccinations, deworming treatments, and heartworm medicine as a prevention. These puppies are registered by the American Kennel Club, so you won't have to work on their paperwork.
As you can already figure out by yourself, such puppies will cost a lot. You can expect them to cost you $3,000. This is a lot of money, but remember what you get for this: a happy Corgi puppy guaranteed to be healthy. In case you want to be sure you'll get a specific puppy from the litter, you can put down a $100 deposit to keep your spot on the waiting list.
For those of you who aren't from Texas, but want a LeMitri Corgi, you have a few options for delivery. In case driving to the breeder's facility is not workable for you, you can arrange with the breeder to meet you halfway. Also, LeMitri's is okay with shipping their Corgi puppies via American Airlines or Delta, but you need to pay $300 to $400 worth of shipping.
Corgi Breeder Details
Address: Houston, Texas
Phone: (832) 930-0364
Website: LeMitri's Pembroke Welsh Corgis, Texas
Social Media: Facebook Instagram YouTube
3. Harman Corgi Puppies, Texas.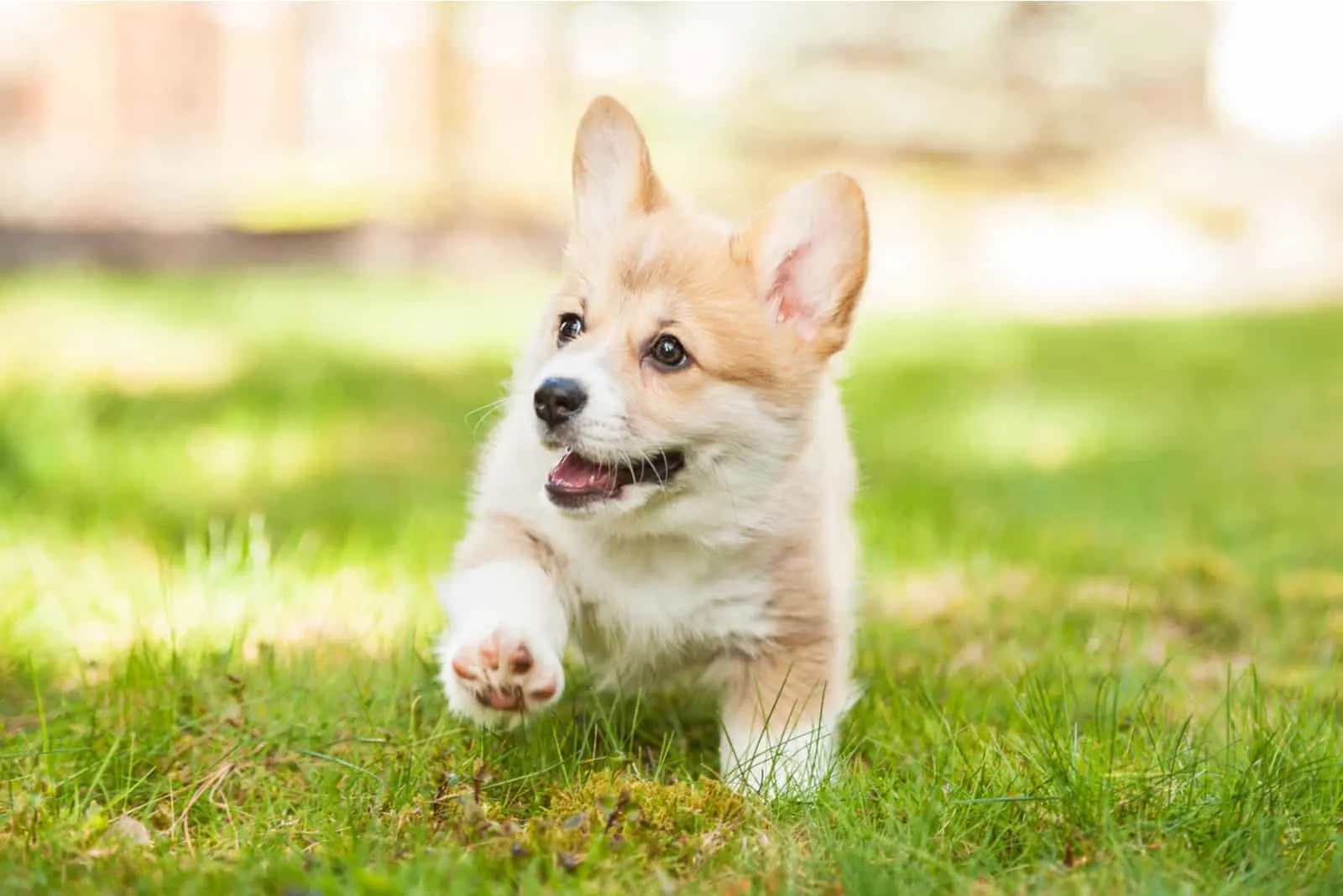 Harman is a quality Pembroke Welsh Corgi breeder from the Texas Panhandle, near Perryton. This breeder not only raises this wonderful breed, but they also raise show pigs. This ensures all of their litters are well socialized with people, livestock, cats, pigs, and horses.
Harman's breeding program strives to raise quality puppies that are well socialized, well-structured, and happy. They want to raise sweet Corgi puppies that will be someone's best friend.
What's so great about this breeder is that they have a huge farm where they raise puppies. The dogs can run around freely, and then relax in a climate-controlled facility.
Their Corgis are raised according to the Puppy Culture protocol. This means that they've started their potty training early as well as their crate training, and they follow general obedience commands.
When getting a Harman Corgi, you'll get a puppy that's dewormed and up to date with all its vaccinations. All of the puppies are checked by a veterinarian for the correct bite, and no kneww, elbow, hernia, or eye problems.
If you can't pick up the puppy yourself, or find the whole shipping organization complicated, the breeder will do it for you. They have safely transported numerous puppies throughout the States. Also, they offer the service of a flight nanny, which is always a sign that they're doing the Corgi breeding business the right way.
Harman Corgi puppies are CKC registered. If you want a standard-colored Harman Corgi, you will need about $900. If you require AKC registration, the cost jumps up to $1,000 and $1,300. Fawn- or blue-colored Corgis cost from $1,000 to $1,800.
Corgi Breeder Details
Address: 12498 Co Rd 16, Perryton, Texas 79070
Phone: (806) 202-2176
Website: Harman Corgis Texas
4. Arm n' a Leg Ranch Corgis, Texas.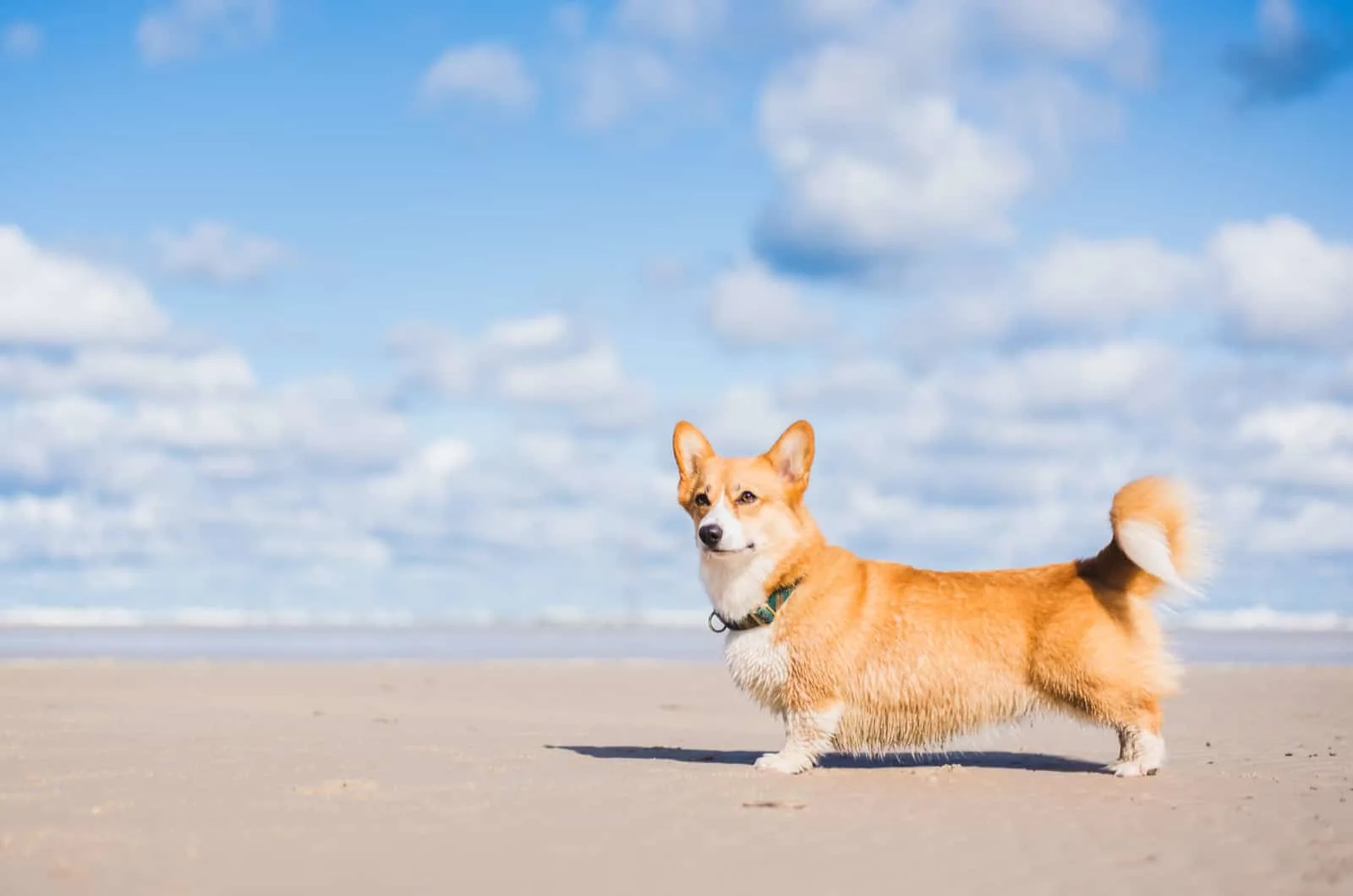 Eastern Texas is proud to have a breeder like the Arm n' a Leg Ranch. This ranch is the place where happy Corgis live. Located in Jacksonville, the ranch was founded back in 2002 and it has been a favorite ever since. The ranch is popular for breeding Pembrokes and Cardigan Welsh Corgis, but they're especially for one thing: breeding American Corgis. It doesn't matter which Corgi you want. Come to Arm n' a Leg Ranch and you'll be happy with your decision.
Being one of the oldest Corgi breeders in Texas, the Ranch breeds puppies registered with the AKC, the CKC, and the ACA. The many recognitions by official clubs are proof that Corgis from Arm n' a Leg Ranch are of supreme quality. The breeder makes sure that all puppies go through socialization lessons from an early age. They breed companions that get along with small children, other household pets, and unknown people just fine.
If you want to get an Arm n' a Leg Ranch Corgi, you should be aware of some things first. This breeder doesn't allow the puppies to touch dirt while they play. The puppies play in secured areas and in clean environments. This is a way of preventing diseases and controlling factors that may affect the dog's overall health. Even though they're very strict with their puppies' movement, they still have them tested for genetic illnesses.
These puppies are ready to meet their forever home by the age of 8 weeks. At this stage, the puppies are vaccinated, dewormed, and ready to meet their new pawrents. Corgi puppies get their first vaccination for Parvo at the age of 5 to 6 weeks. Deworming happens at the age of 2, 3, 4, and 6 weeks of age. When you get one of these Corgis, you can rest assured they're all healthy, clean from parasites, and in top condition.
The prices for Arm n' a Leg Ranch Corgis are following:
– $1,500 for Pembroke Corgis with red, white, or tri-color coats
– $1,800 for Bluie's
– $2,000 for Fluffies
– $1,800 for Cardigans with merle and white coats
– $1,600 for Cardigans with brindle coats
– $1,500 for Cardigans with black and white coats
– $1,500 for American Corgis with red, white, or tri-color coats
– $1,800 for Americans with merle coats
– $1,600 for brindle coats
You will need to put down a $400 non-refundable deposit if you want one of these adorable Corgi puppies.
Corgi Breeder Details
Address: 1945 Co Rd, Jacksonville, Texas 75766
Phone: (903) 721-3844
Website: Arm n' a Leg Ranch Corgis, Texas
5. Dovetail Ranch, Texas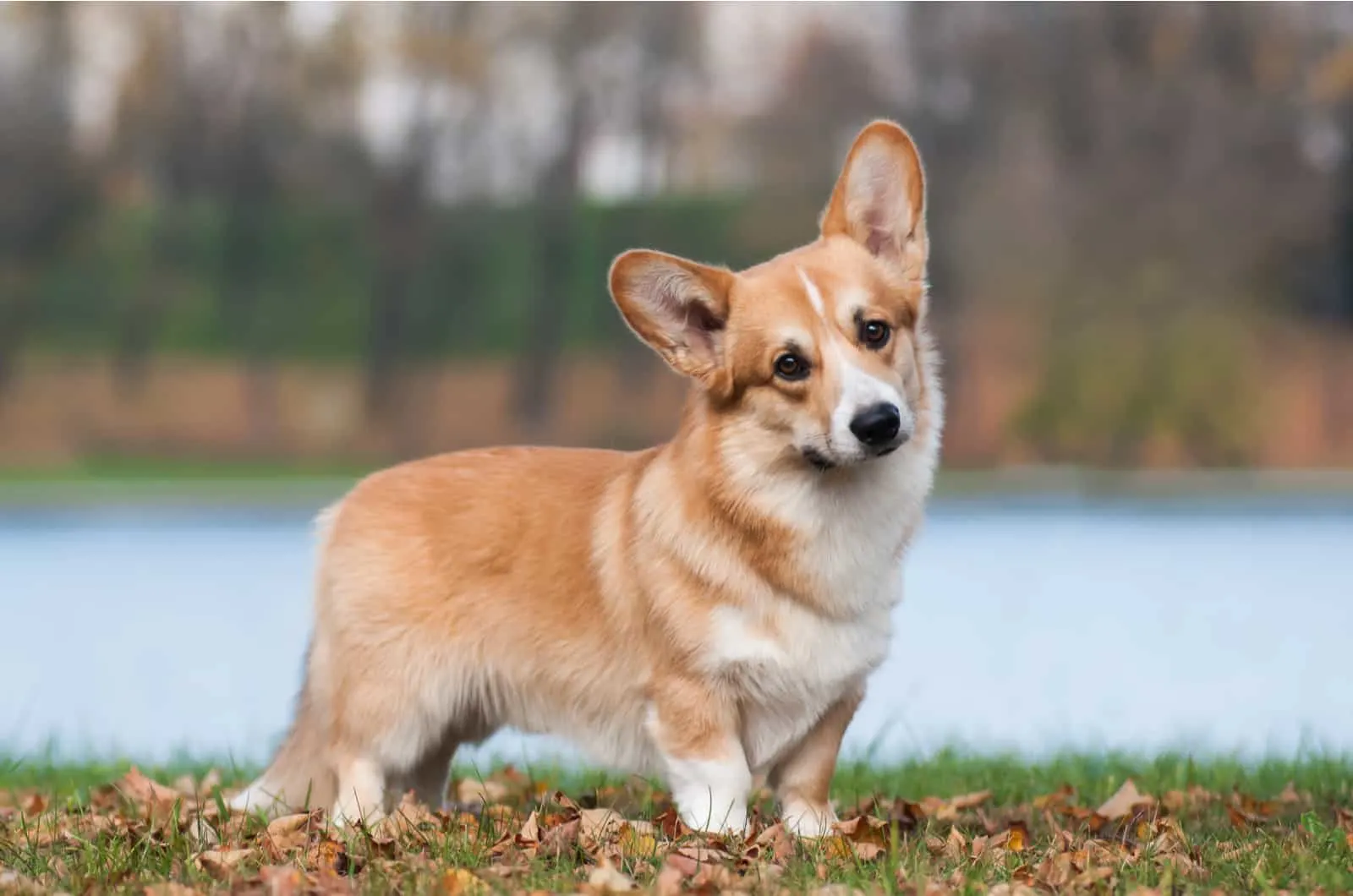 Just outside Dublin, Texas, there's a huge ranch on 45 acres where you can see happy Corgis roaming around. Meet Dovetail Ranch; a breeder 70 miles southwest of Fort Worth that has been breeding, raising, and training various dog breeds for over 30 years. Besides Corgi puppies, Dovetail takes care of mini Australian Shepherds and Labrador Retrievers.
All of their dogs are AKC and ASDR registered, and are purebred. This breeder wants to raise the best pups that will become valued family members. For example, their Corgi puppies are socialized from day 1 since they're surrounded with people, kids, and other animals on the ranch. Such puppies grow up to be mild-tempered dogs that will show love, affection, and care for their new family.
All of the puppies will be mostly potty trained by the time they arrive at your home, so you shouldn't have any problem finishing the training.
When they turn 8 weeks old, the puppies will be ready to go to their new furever home. In case you can't pick up the puppy yourself, the breeder will ship the puppy to you via air freight. But, that's going to cost you $450. The puppies will come with all their vaccinations, health guarantees, and an airline-approved crate. The breeder ships via the United Airlines Pet Safe Program or American Airlines Pet Cargo. Also, you can ask the breeder to meet you at the baggage claim at the airport. This will cost you only $90 for delivery and $40 for an extra veterinary check.
To secure your spot on Dovetail's waitlist, you will need to put down a $300 non-refundable deposit. The rest of the money can be paid when the puppy is ready for adoption, and it can be paid in cash or via Paypal.
As for the Corgi's full price, you will need to contact the breeder via phone or through their website.
Corgi Breeder Details
Address: 5616 Hwy 6, Dublin, Texas 76446
Phone: (254) 592-3740
Website: Dovetail Corgi Puppies Texas
​FAQs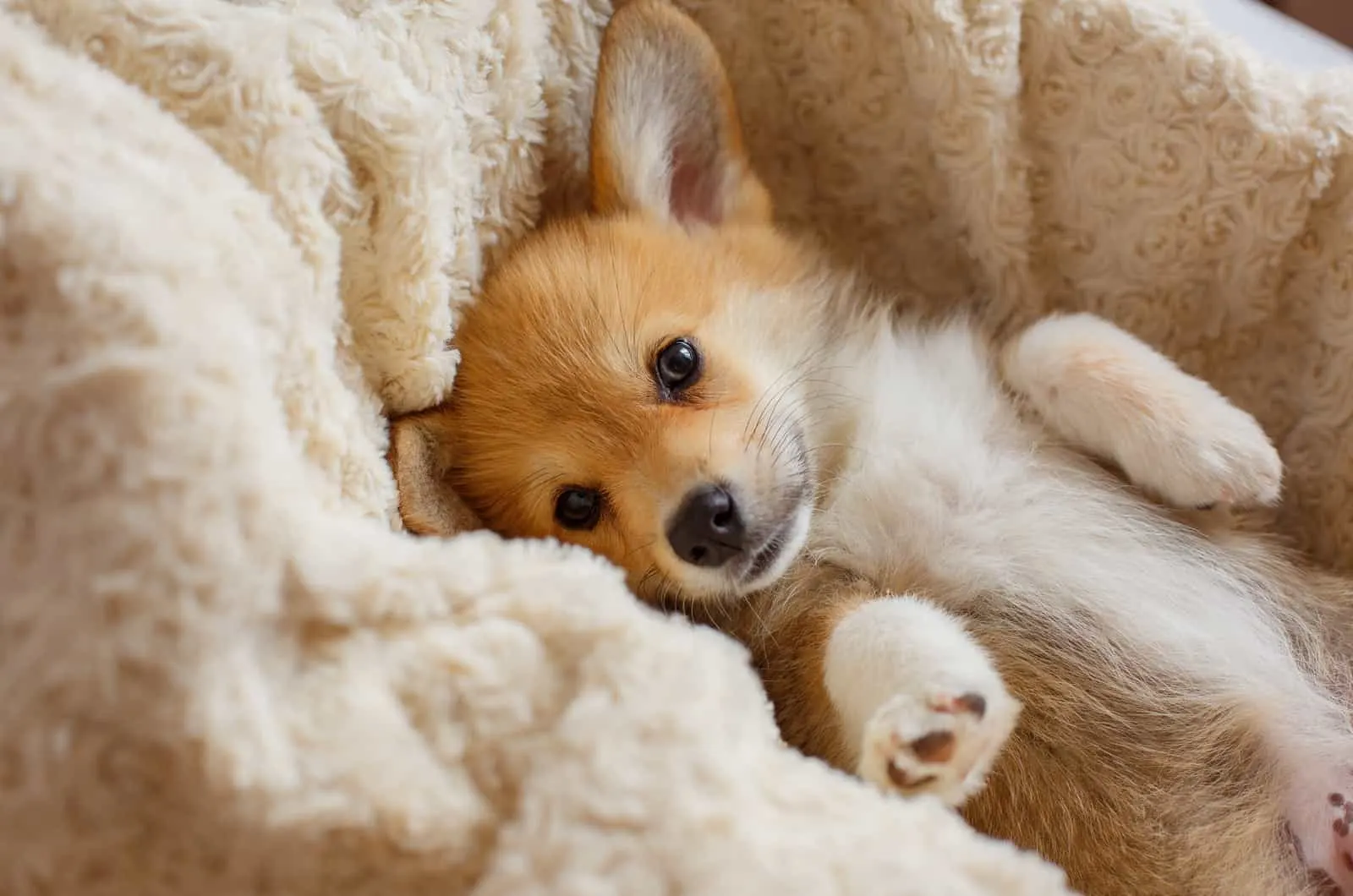 Is PuppySpot Corgis Texas A Good Source?
PuppySpot is not a breeder, it's a list of top breeders from all over the states that can offer you the best possible Corgi puppy.
This network of reliable breeders is a safe choice since all the breeders are screened to the minimum USDA standards. There are no puppy mills or backyard Corgi breeders. The network requires the breeder to be licensed and registered. Only less than 10% of all breeders who apply will make the final cut.
What's so interesting about this network is that they don't have waiting lists. They only list puppies that are already born. So, bonus points go for no extremely long waiting list.
Since this is a wide network of breeders from all over the States, the good news is that lots of these breeders have their own airlines to ship puppies safely to their furever homes.
The website is pretty easy to navigate. Each puppy is sorted by color, age, size, and gender. The network lists two types of Corgi puppies: American Corgis and Cardigan Welsh Corgis. Some Corgis come with champion bloodlines. Others come with a health guarantee, AKC paperwork, and a health inspection.
Corgi Breeder Details:
Websites:
How Much Are Corgis In Texas?
As you can see, we have some quite reliable breeders listed above. Of course, you will always pay a few bucks more for a puppy coming from a reliable source.
If you want a standard-colored Corgi puppy, you will have to pay around $1,000 to $1,200 in Texas. This is the average price for a pet-quality Corgi in this state. However, if you're looking for a top-quality Corgi that will participate in conformation and dog shows, you will need to pay more. Prepare a budget of around $2,000. The pricing excludes shipping costs. That's just something you will need to pay additionally unless you pick up the puppy yourself.
How Do You Choose A Corgi Puppy?
When picking the perfect Corgi puppy, especially if you're a first-time owner, you should be aware of several factors. If any of these factors aren't met, you should not trust that breeder, and look for another one.
Here are the most important factors you should keep in mind when picking out a Corgi puppy:
– The conditions where they keep the parent dogs and puppies should be clean and spacious. We always recommend people who breed and raise puppies in their homes or home-like facilities. Tiny, crowded kennels and no secured yards are a huge red flag!
– The condition of the parent dogs is more important than you think. Parents shouldn't have any visible defect (i.e., overbite) if you want healthy puppies. Parents with defects are more likely to transfer them to their puppies.
– The number of puppies in the litter actually matters! The fewer the puppies, the more milk they'll get, and thus, they'll become stronger.
– If you visit the breeder to check out the litter (which you should), you're supposed to pay attention to how active the puppies are. Your ideal puppy should be agile, happy, and playful. Sluggish puppies that seem to act sleepy aren't a good choice. Very often, their odd behavior is a reflection of a health problem they're fighting.
– The breeder should show you all the necessary documents of a purebred Corgi puppy.
– Since Corgi puppies are born large, weighing from 250g to 600g, and 3 to 5 inches tall, you shouldn't pick a puppy smaller than these measurements. It may mean that the puppy hasn't developed properly.
Conclusion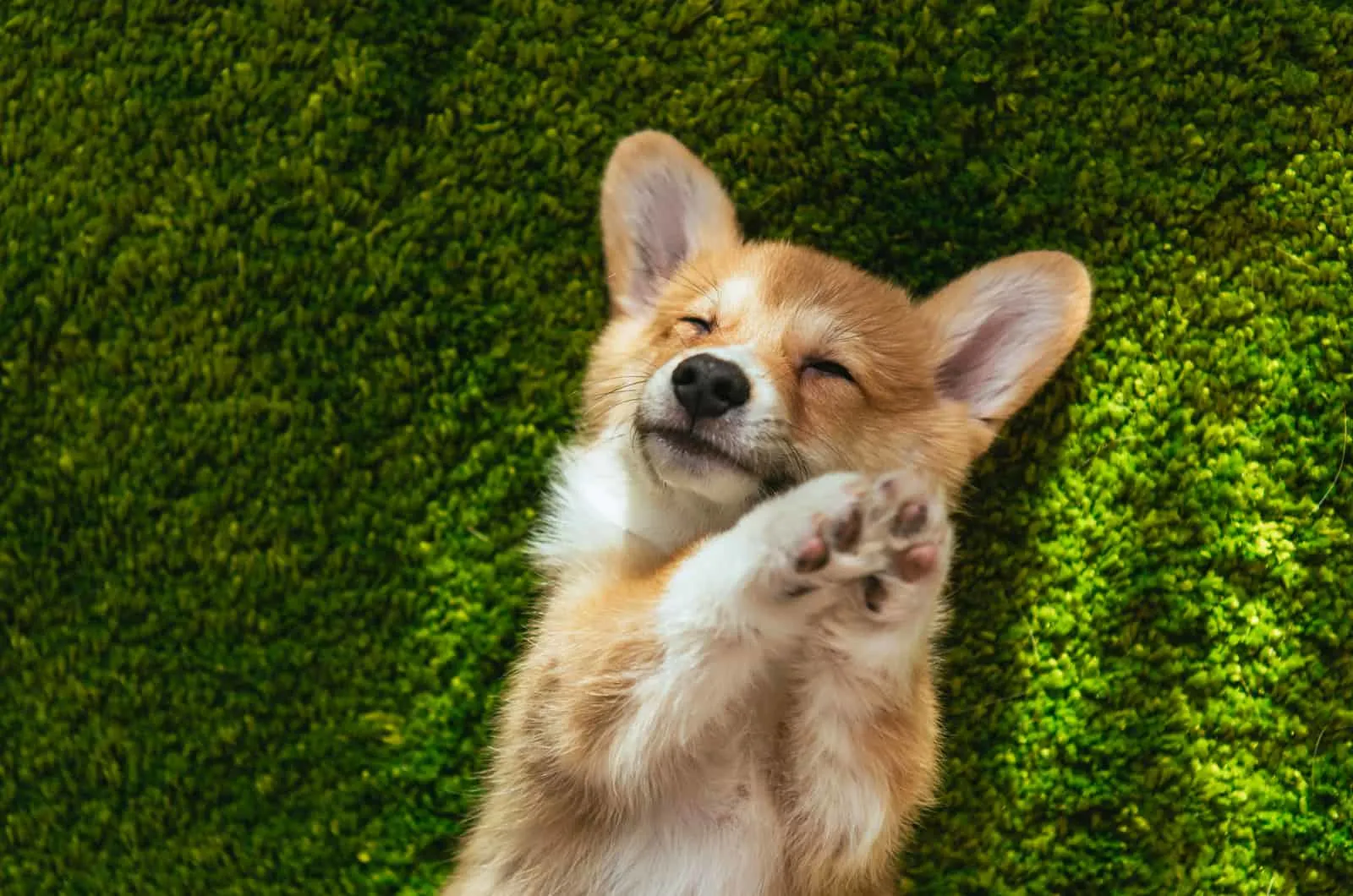 Corgi puppies, whether you're looking for an American Corgi, a Pembroke Welsh Corgi, or a Cardigan puppy, are quite in demand in the state of Texas. Their rising popularity has resulted in a list of reliable Corgi breeders in Texas.
As you can see, we have a list of the top 6 reputable Corgi breeders in Texas, and also a few more choices you should consider. Finding the perfect Corgi puppy won't be that hard now that you have a starting point.
What you should keep in mind is avoiding unreliable breeders, puppy mills, and backyard breeders if you want a healthy puppy. Remember what's the average Corgi price in Texas. Anything less or over it should be considered suspicious.
Always ask for previous recommendations. Ask questions about the breeder's breeding practice, health testing, parent dogs, and the conditions they keep their dogs in.
Good luck finding your perfect Corgi puppy in Texas!
Read More: