If you're located in the Great Lakes State, and you're looking to get yourself a Corgi, you might wonder where to go and who to trust.
Buying any dog is a big responsibility, and it should always start with some research into the breed you have chosen, followed by careful scrutiny of any breeders. Sadly, there are too many unscrupulous people waiting to take your money. You'll either get an unhealthy dog that will probably die within months or cost you a fortune in vet bills, or you'll find that the dog didn't exist in the first place and you're thousands of dollars out of pocket.
So, to help you out, we've put together a list of the top four best Corgi breeders in Michigan.
Sure, you can Google a Corgi breeder directory, but many of these contain broken links, non-existent websites, and links to puppy brokers.
The ones on our shortlist are all good examples of reputable breeders that you can trust, although you still need to exercise caution and check them out for yourself. And if these breeders don't have any pups available, you can always use this guide to find others nearby that are reliable and trustworthy.
Corgi Puppies For Sale In Michigan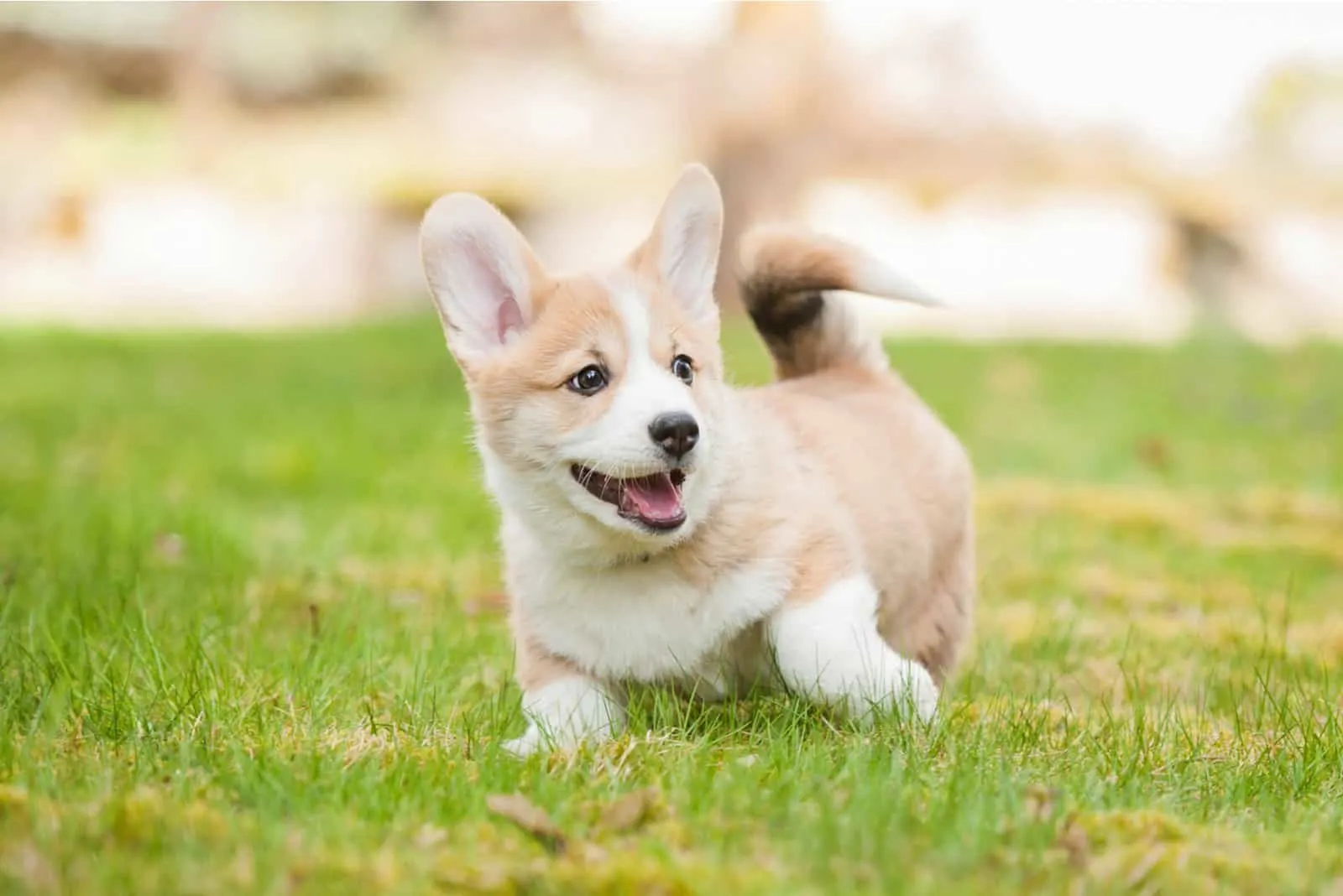 Before you set off to find your perfect puppy, take some time out to do some research into the breed. Consider all the factors, such as the price, the cost of caring for a puppy, the sleepless nights, teething, potty training, exercise, and what dog food you'll feed them.
You also need to think about whether they'll be left alone for long periods, as most dogs get separation anxiety to some extent.
If you're all good and you've done your homework, you now need to find a good breeder.
Ideally, you want one that's at least in the same state, as you want to avoid the inconvenience and cost of traveling. Shipping can also be expensive, and some breeders insist that the pup is collected in person as plane journeys can be traumatic and uncomfortable.
So, you're looking for Corgi puppies for sale in Michigan. However, not all breeders are equal! You need to avoid puppy mills, backyard breeders, pet stores, and puppy brokers.
Instead, take a look at our list of Corgi breeders in Michigan.
1. Tambali Corgis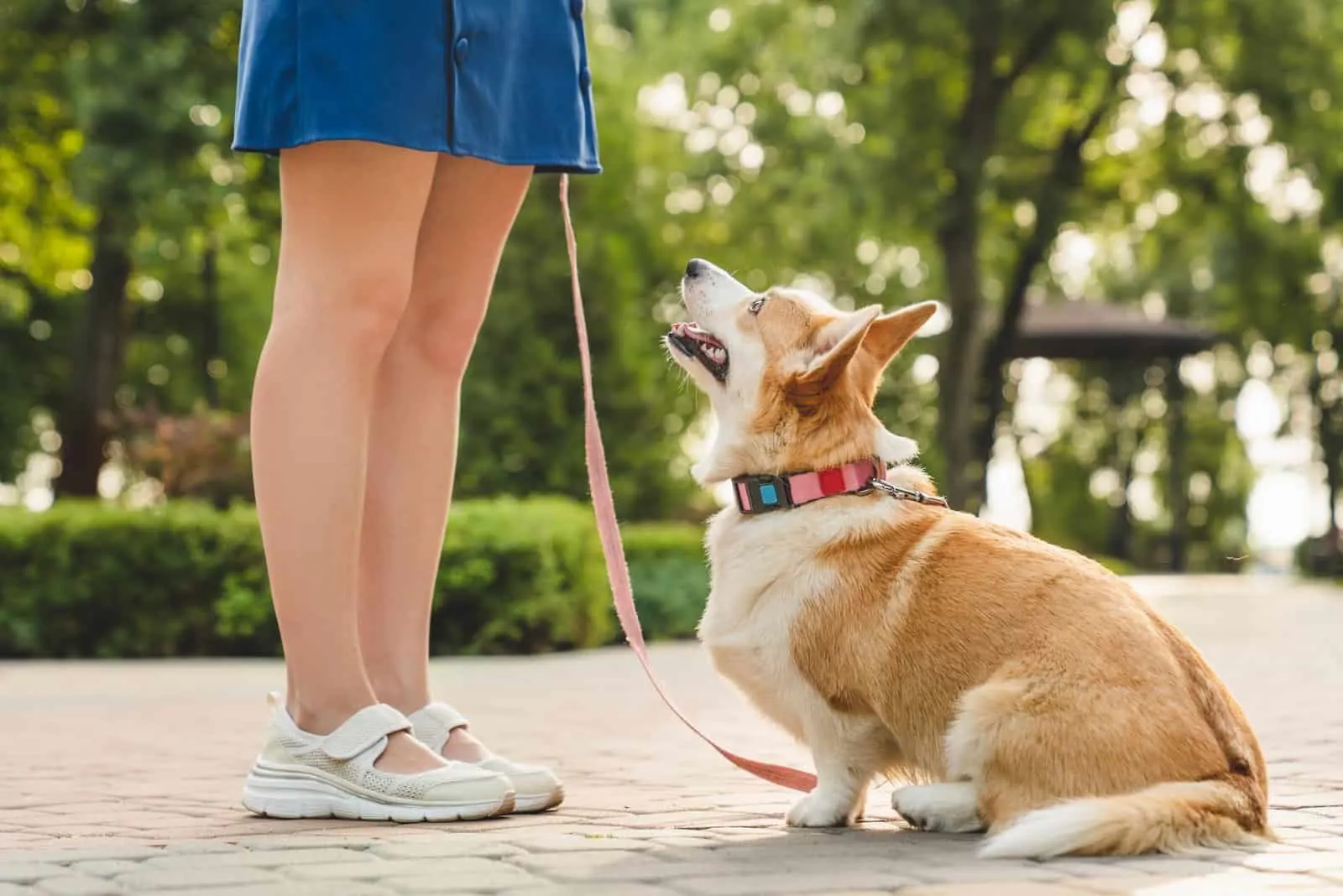 Tammy Tilley-Liphard fell in love with Pembroke Corgis in 1998 and decided to breed them at her 20-acre ranch in Sanford, Michigan.
All of Tammy's dogs are kept in the home as family members, with plenty of space to roam, play, and explore the fields and ponds. The puppies are born and raised in this environment, which helps with the socialization process. Tammy also begins training her pups to give them a head start, making things easier for you when you get your pup home.
Just like any other good breeder, Tammy loves talking about dogs! She welcomes any questions you might have and is happy to communicate by email.
One thing that sets Tambali apart is that Tammy doesn't stick strictly to breeding Pembrokes. She recently acquired some American Corgis, a result of breeding the Pembroke and the Cardigan Corgi. She has bred these with her own Pembrokes to produce a fascinating mix of the two in terms of their physical appearance and personality.
Some of the pups have blue merle, red merle, or brindle coats, which is something you don't see in purebred Pembrokes. In fact, it's a controversial subject as many breeders are passionate about their chosen breed and will adhere religiously to the breed standards set by the American Kennel Club (AKC) or the American Corgi Association.
One of the main concerns here is the merle coat. The gene that produces the merle pattern has been associated with serious genetic defects leading to deafness and blindness. Without going into the complex subject of dog genetics, a merle dog has every chance of being just as healthy as any other color, but a double-merle (that is, it has inherited two lots of the merle gene, one from either parent) will potentially have health problems.
The key to avoiding this is to know exactly what you're doing, and Tammy has many years of knowledge and experience in dog breeding. If you have any concerns, then feel free to take these up with the breeder, as she will gladly discuss them with you.
Tambali Corgis strive to produce healthy dogs and improve the breed, care for their dogs, and look after the client. Pups come with their first shots and are dewormed. Tammy is always willing to take back any pup if the client feels they can no longer care for it, and they must never be taken to a shelter or dog pound.
Pups are sold with a strict spay/neuter agreement, and Tammy is proud of her 'mismarks' and dogs with tails, even though this excludes them from shows.
Visitors are allowed by appointment and can meet the parents, but the young puppies are off-limits to avoid contamination.
Website: Tambali Corgis
Email: [email protected]
Phone: 989-513-1797
2. Monte Cristo Welsh Corgis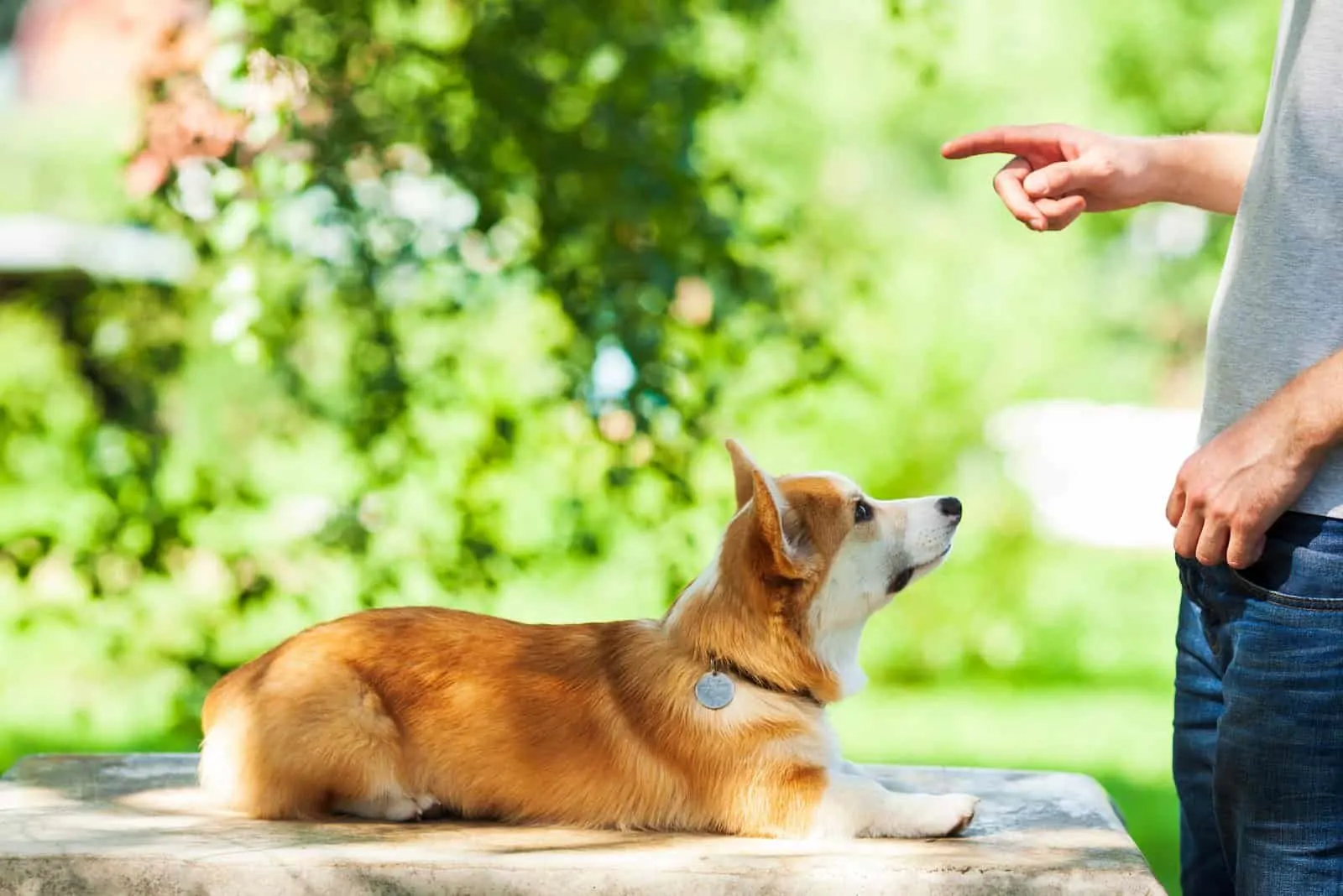 You'll find Monte Cristo at their 22-acre site in Carson City, Michigan, about an hour north of Lansing, where the whole family joins in the task of pampering each one of the Pembroke Welsh Corgi puppies born there.
This breeder is happy to welcome visitors, a sure sign that they are proud of their kennels and have nothing to hide.
All of Monte Cristo's pups are bred for their temperament and conformation using expertise gained over the last 25 years. These pups will be your best friend, whether you are buying them as a companion or for dog shows.
There are no crossbreeds here, as all of Monte Cristo's pups have AKC registration. All pups are health checked by a vet and are up to date with their vaccinations. They are also dewormed and very well socialized before heading to their new families.
The Monte Cristo website has some good information about AKC Pembroke Welsh Corgis on its homepage, and it's worth reading this to familiarize yourself with the breed.
You will also find a copy of the AKC breed standards on their website, which tells you exactly what to expect your puppy to be like.
In their puppies available section, you'll find some helpful advice about caring for your pup. Essentially, they point out that your pup's health and happiness are in your hands, so you need to feed them good quality dog food and make sure they don't put on too much weight. They recommend finding a vet you can trust and building a rapport with them. Hopefully, you won't need to visit too many times, but you need to know you can depend on them!
They also suggest that it's wise to invest in a good crate, as this is a great help when training and provides a comfortable, safe space.
Finally, Monte Cristo advises that all kid/puppy play sessions should be supervised. It isn't because the dogs are dangerous, but accidents do happen.
Monte Cristo Corgi pups are priced at $3,500.
Website: Monte Cristo Welsh Corgis
Email: [email protected]
Phone: 989-763-0132
3. Corgis In A Blanket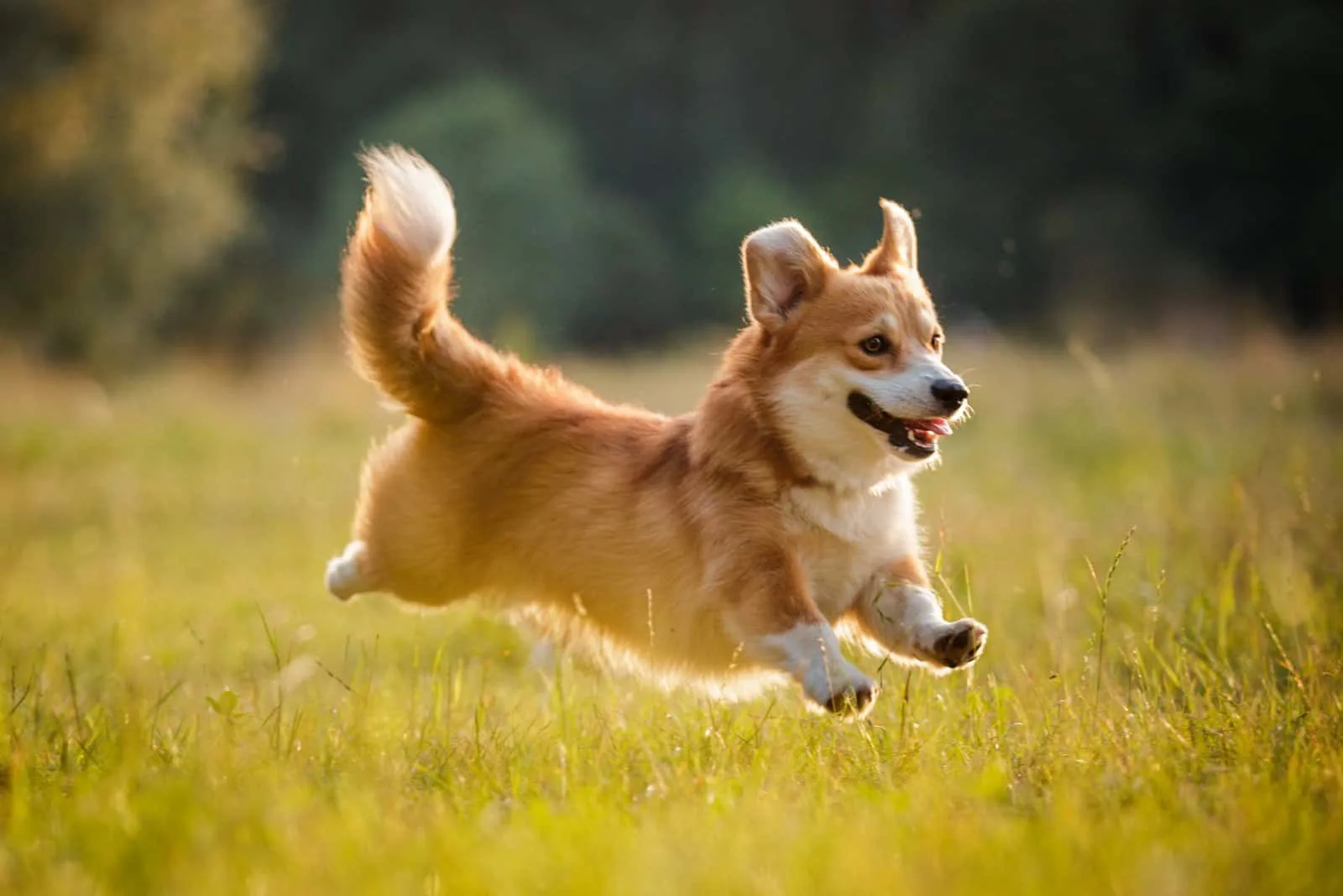 Located in Kalamazoo, Michigan, Corgis In A Blanket is run by husband-and-wife team Stacey and Greg. Although they both have a professional background in psychology and psychiatry, Corgis are their passion, and they have been successfully breeding them (along with Schipperkes, a breed similar to German Shepherds) for around eleven years.
Stacey and Greg actively encourage you to visit and meet the puppies' parents, as long as you observe all current Covid-19 protocols.
Corgis In A Blanket is a proud member of the AKC Breeders With H.E.A.R.T. program, which stands for health, education, accountability, responsibility, and tradition. Essentially, this program encourages breeders to use the best breeding practices possible and strive to provide the best possible care for all their animals. This includes using the most recent health testing methods to ensure that the parents and pups are as healthy as possible.
All pups are priced at $2,000 and come with a one-year health guarantee, limited AKC registration, and their first set of shots. They will be dewormed and microchipped and will have lifetime enrolment in the AKC Reunite program (A lost pet recovery service).
Stacey and Greg are happy for clients to stay in touch, whether for advice or simply for sharing special moments in your pup's life. There is a return clause built into the sales agreement stating that you are required to take the pup back to the breeder if you can't look after it any longer.
Finally, you can tell a lot from this statement from Stacey and Greg's website:
"These are all living creatures that deserve the very best that we can offer them."
They have been known to refuse a prospective client if they are not convinced that they are the best fit for one of their pups. This is a sign of a good breeder!
Website: Corgis In A Blanket
Email: [email protected]
Phone: Text (preferred) 616-443-8968
4. Kaizen Corgis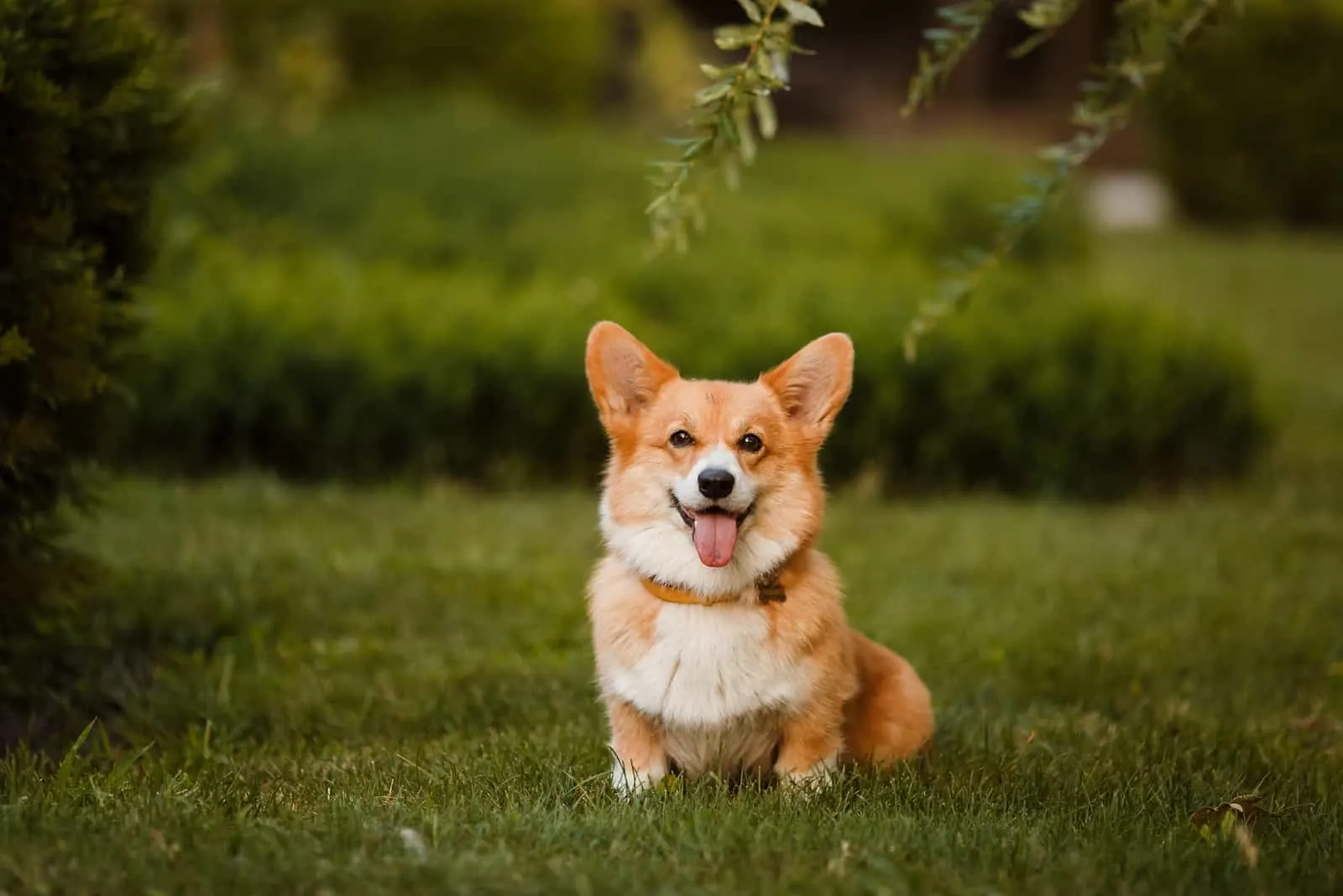 Not all breeders own a website, which is understandable as they can be time-consuming to maintain. However, a clean, well-designed, attractive website is always a bonus.
Even so, you can still find good breeders on social media – you just have to look harder!
Kaizen Corgis is just one example. How can we tell?
The about section on their Facebook page offers an insight into the way they think and how they care for their dogs. It states that all pups are sold with limited AKC registration (full registration is available on request) and that they are raised in a family environment on a farm. This is great for socialization and helps with their development.
This breeder takes time to play with the pups, focusing on their little feet, as this gets them used to having them handled. Nail clipping can be a real problem with some dogs, but this will make the job easier!
Kaizen Corgis only releases pups to approved homes after the client has completed an application form. They strive to maintain a good relationship with all clients and always try to place their pups in loving, forever homes.
Their main priority is providing a clean, safe, and healthy environment for the pups and their parents, and they are keen to point out that none of their dogs will ever be mistreated.
You can find testimonials from previous clients on Kaizen Corgi's Facebook page, and for more information, you need to send them a direct message.
Facebook: Kaizen Corgis
RELATED: Corgi Breeders In Texas
How Much Are Corgis In Michigan?
It depends on the breeder! However, you should expect to pay between $600 and $4,000.
Prices will vary according to the breeder's reputation, expertise, and the effort they put into producing each litter. A properly managed breeding program takes a lot of time and money. DNA testing for the parent dogs is very expensive, and most good breeders employ several different methods, which pushes up the cost significantly.
The best way to identify a reputable breeder is to ask them how much profit they make and then see how they laugh.
If you spot a pup for $600 or less, be very wary. These will probably be on puppy broker websites that are reluctant to let you know the breeder's details. In all probability, this is from a backyard breeder or puppy mill.
On average, a good, healthy, pet-quality Corgi will set you back $2,000. Anything above this should be a show-quality dog.
Corgi Rescue In Michigan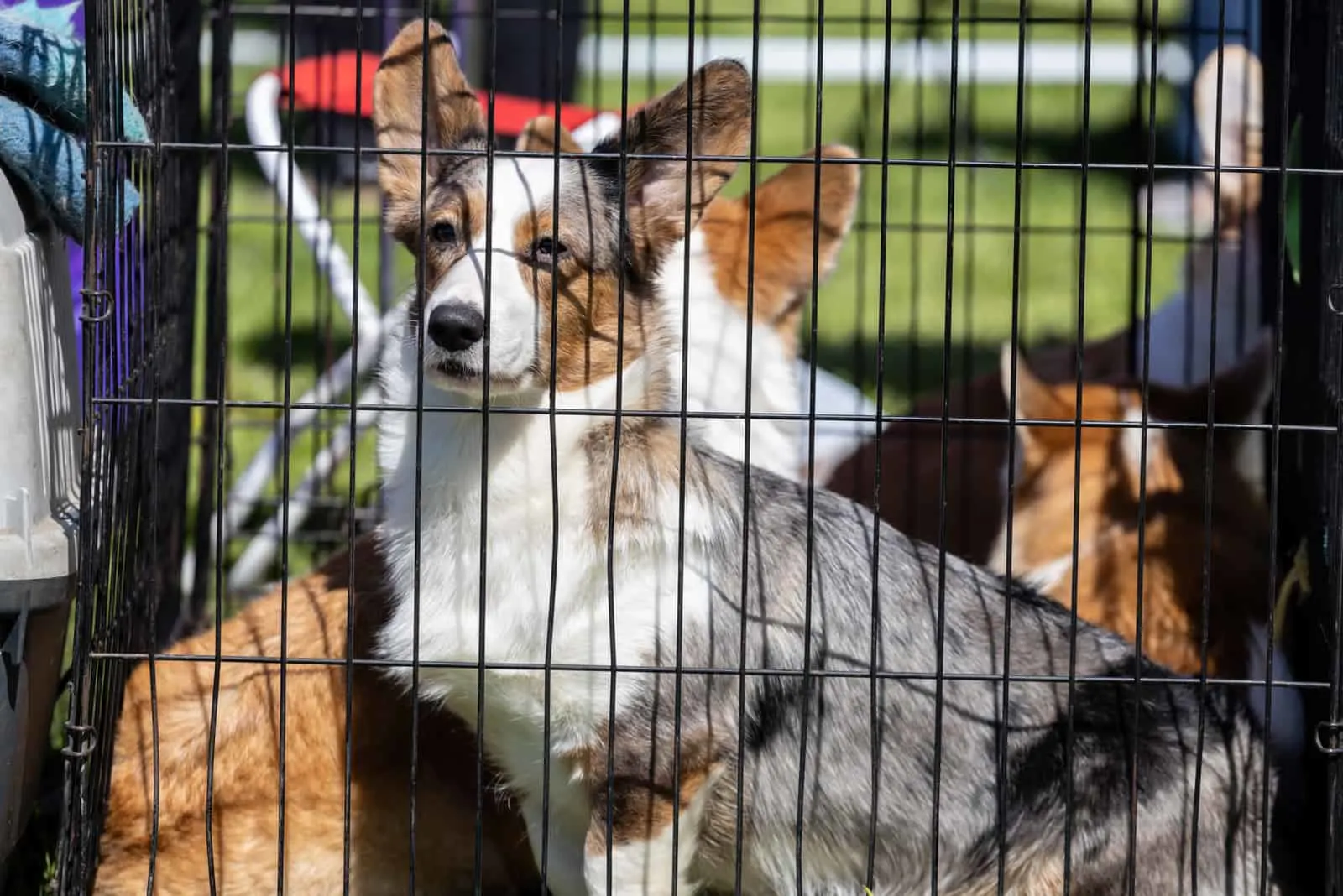 Instead of heading to a breeder, you might consider getting your dog from a rescue center. There are always thousands of dogs waiting for forever homes, and you can find Corgis among them. In most cases, these will be at least a year old (so you won't have the challenges of the puppy stage!) and will have been potty trained. They may also have some obedience training and will have been socialized and assessed, ready to go to their new home.
Aside from this, they'll cost a lot less. Most rescues charge a fee of between $50 and $500 or so, which will save you a bunch of money!
More importantly, you'll also have the satisfaction of knowing you saved a life.
Here's a good place to start…
Website: ​Lakeshore PWC Corgi Rescue​​​
The Pembroke Welsh Corgi And The Cardigan Welsh Corgi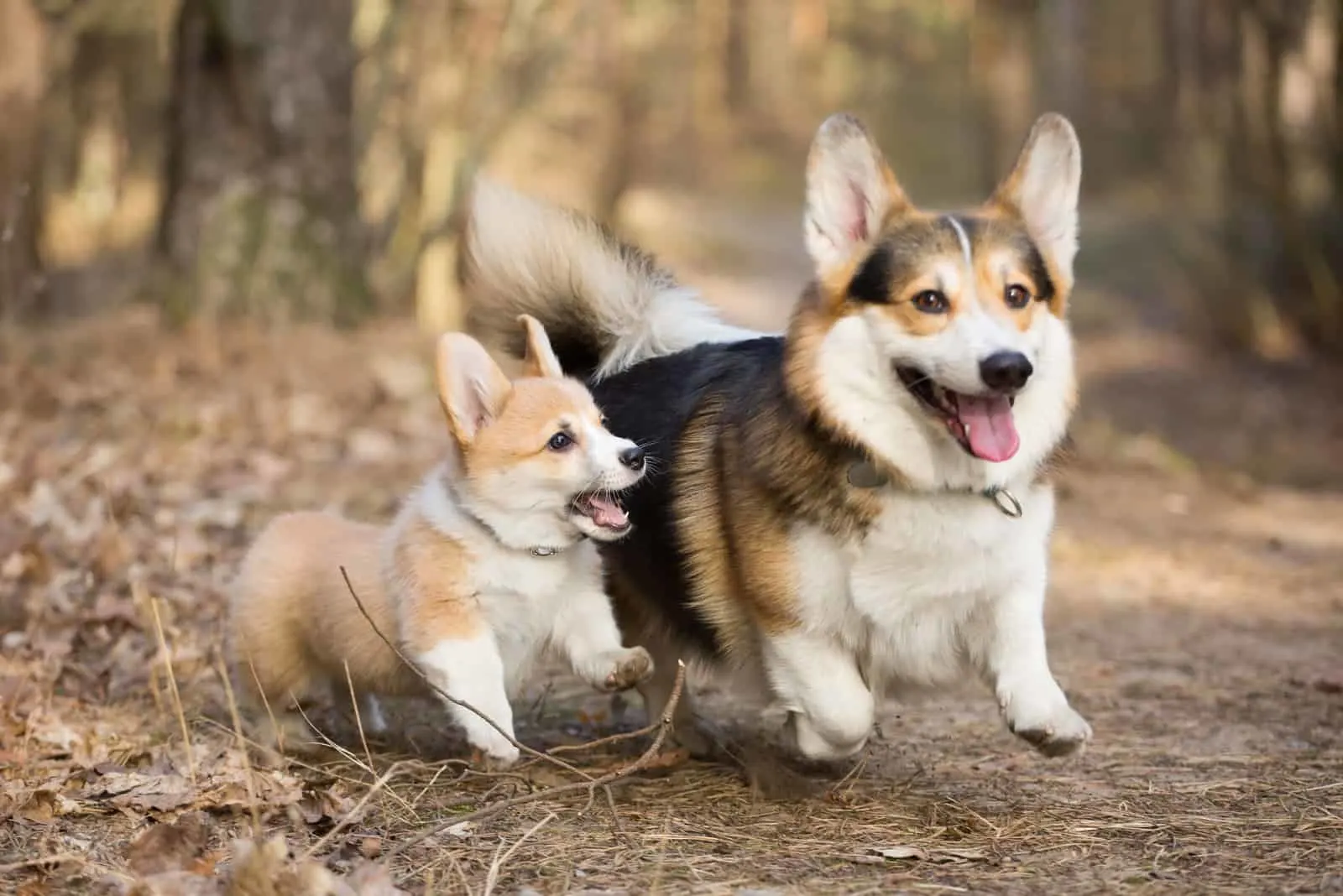 Before setting out to buy one, it's important to remember that there are two separate Corgi breeds.
Although there are similarities, each breed has distinct characteristics and appeal. Generally, the Pembroke Corgi is more popular, as it is more affectionate and even-tempered. Also, we can't ignore the fact that Queen Elizabeth II of the United Kingdom has influenced this breed's popularity as she has been a fan of Pembrokes since she was a young girl.
Pembrokes are usually more social than the Cardigan, while the latter has stronger herding and guarding instincts. These can result in unwanted behavior, like rounding up small kids and animals and budging them or nipping at their heels! Pembrokes sometimes display this behavior, but not to the same extent as the Cardigan. Socialization is the key to stopping this.
Although they were both developed in the rugged hills and valleys of Wales and have been interbred at certain times during their long history, they have different origins. The Cardigan Corgi is older by a couple of thousand years.
The main difference in appearance is their ears and tails: Cardigans have rounded ears and bushy tails, while Pembrokes have pointed ears and no tail.
Actually, that last bit isn't true. Pembrokes are born with tails, but these are docked within days of the pups being born. Some are naturally born with no tail or a bobtail, but around 90% of Pembrokes have their tails removed.
This procedure is purely cosmetic and serves no valid or logical purpose other than to abide by the American Kennel Club's breed standards. Most countries around the world have banned tail docking as it is unnecessary and cruel.
If you feel strongly either way about this issue, discuss it with the breeder. Some have stopped tail docking altogether on animal welfare grounds, while others have been forced to do so as their vet no longer performs the procedure. It's surely only a matter of time until it is outlawed in the US too.
Another contentious issue that you'll need to consider is the removal of dewclaws. Dogs have these for a reason. Removing them is counterproductive and can cause serious problems later in life as the muscles and tendons attached to the dewclaws start to atrophy.
We've purposely included breeders who no longer do this or don't mention it on their websites as a standard practice. In the end, it's up to you to weigh up the evidence and make up your own mind.
It's also important to know the differences between the Pembroke and the Cardigan and to make sure you know which one the breeder is selling.
The Last Word
Photo from: @corgi.world.official
Before you set off to buy your perfect Corgi, it's a good idea to sit down and think about all the aspects of dog ownership. First, you need to research your chosen breed. Out of all the dog breeds available, what is it about the Corgi that appeals to you? Is it even the right choice?
Although they make excellent companions and family pets, they are very different from breeds like the Labrador Retriever or Poodle. These are essentially herding dogs, so you'll need to invest in training sessions to stop that instinct from taking over. They have pretty high energy levels, meaning they need plenty of exercise. They can also be very vocal, which some people can't cope with. Again, training will help with this, but you need to persevere.
As the owner, it's your responsibility to make sure that they are happy and healthy, and this is a lifelong commitment.
Once you are certain that the Corgi is for you, it's time to choose a breeder. Ideally, they'll be within easy driving distance as it's more convenient and economical. However, the most important thing is that they are trustworthy, ethical, and treat their dogs well.
We've looked at four of the best Corgi breeders in Michigan, and you can use these as a guide to compare with others that might be closer to your location.
As we mentioned earlier, if you can't find a reputable breeder close by, or there are no Corgi pups available, then why not try your local shelter or rescue group? Groups like Lakeshore (see the link above) do amazing work, and most rescue groups are supported by good breeders.
There are around three million dogs in shelters every year in the US. If you can bring that down by just one, it won't make much difference to the overall figure, but it will make a difference to that dog!
Related Articles:
• Best Dog Breeders in Michigan
• 7 Border Collie Breeders In Michigan To Herd Your Expectations