Whatever you are trying to herd, a Border Collie will not disappoint. As a maestro of its line of work, the Scottish sheepdog is among the most purpose-driven working dogs around.
Though it mostly thrives working on farms and running in green pastures, life in a large backyard and occasional nature trips will bring the best out of this breed. Finding one can be a daunting task when you are just getting into breeder research, so we would like to share these offerings with you.
The list you are about to read has been assorted of only the best Border Collie breeders in Michigan and should serve as a great starting point for your Collie hunt. These breeders are the standard, so even if you extend your search, keep them as a benchmark of what a reputable breeder should be.
Border Collie Puppies For Sale In Michigan
1. Brucker Creek Farms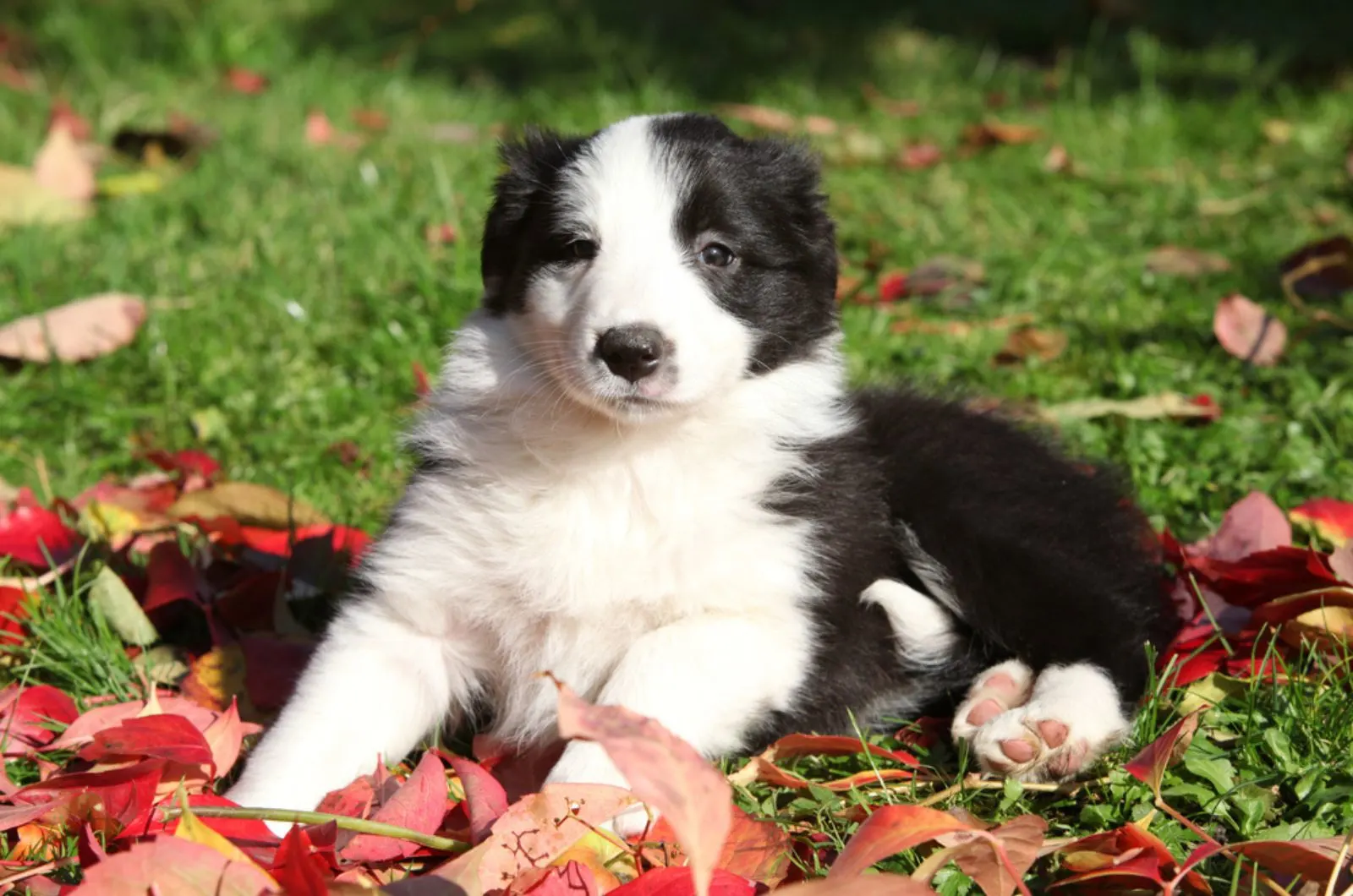 If loyalty and companionship are the two most important attributes you are looking for in a Border Collie, Brucker Creek Farms is the place to buy from. Their dogs are bred and trained for herding but love relaxing by their owners' side too.
Registered with the AKC, with cleared Orthopedic Foundation for Animals (OFA) tests, worming, and vaccinations, the puppies are raised in the house and trained on their property alongside cattle, and other dogs, in vast expanses and fresh air.
Pawprint genetics health screens are performed on all breeding stock, which means the parents are safe and sound for mating and producing some seriously high-quality offspring. You can even choose a name for your future reserved Collie puppy once it is born.
The American Border Colie Association (ABCA) does not align with AKC's show dog standards. The ABCA prefers maintaining the working line of Collie over those that trade work drive for conformation. An AKC conformation champion's offspring cannot be registered with the ABCA.
The Process Of Acquiring A Puppy
There is a contact form on their website, but you can choose to email or call them, too. An address is available publicly, but please inquire whether visitation is by appointment only.
No puppy applications or contracts are available online, which means you will have to get in touch first to find out about a health guarantee, deposit, reservation, prices, etc. Any method listed above is good.
Puppies can be shipped via airplane, with added costs for a crate, ticket, food, puppy pack, and gas for transporting the dog to the airport. A quote will be provided to you upon request.
Breeder Information
Address: 395 SOUTH BRUCKER AVE., FREMONT, MI 49412
Phone: +1 231-250-9999
Email: [email protected]
Website: Brucker Creek Farms
Socials: Facebook
2. Mater Border Collies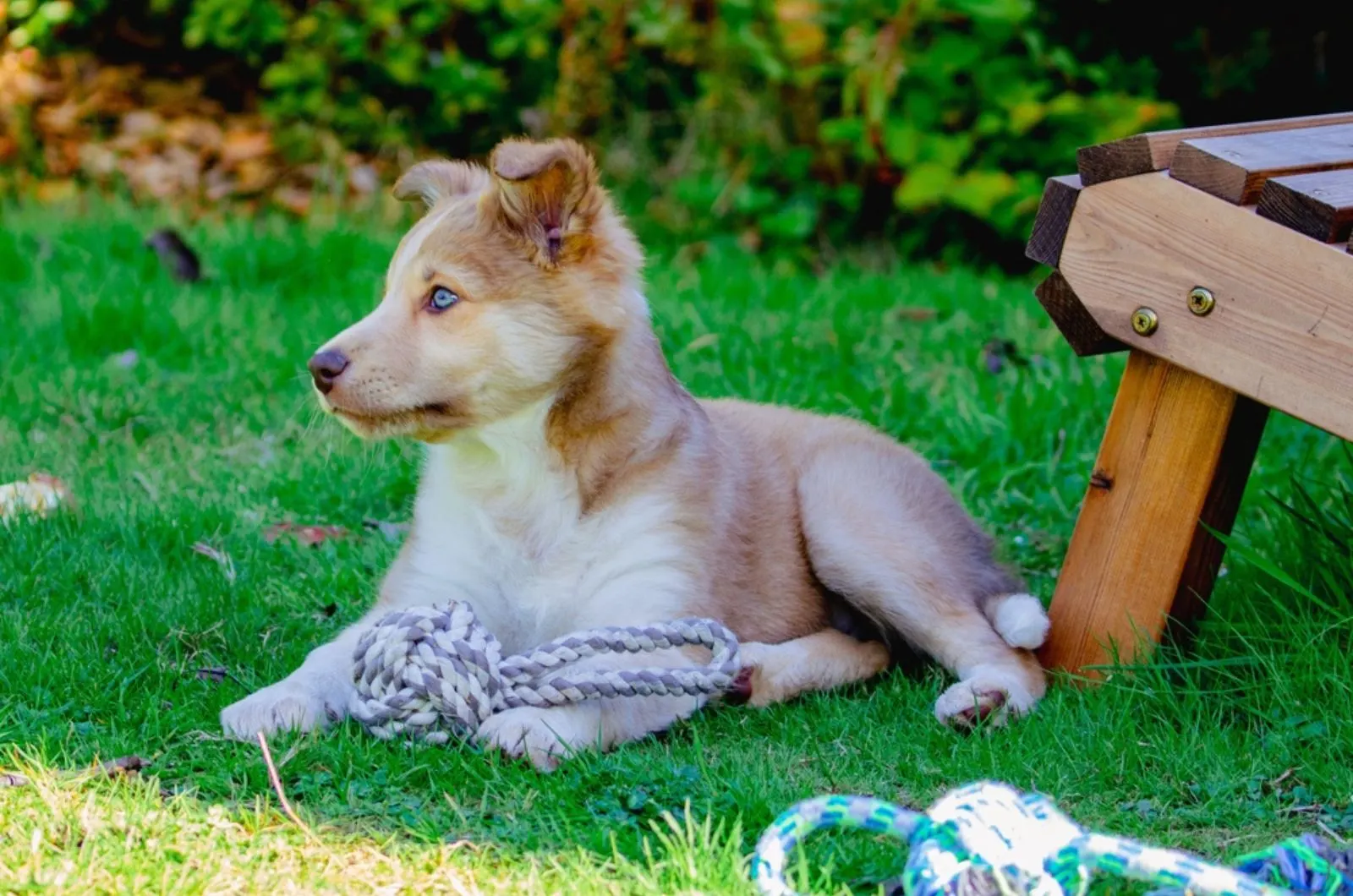 Over two and a half decades of breeding Collies will get you a spot in the list of best Border Collie breeders in Michigan. Being in business for that long can only mean the dogs are top-notch and customers are happy.
Focusing on working line Border Collies, Mater performs extensive DNA testing to ensure only the healthiest dams and sires are bred. A clean bill of health for both puppies and parents is confirmed by a health guarantee for genetic diseases.
This breeder is a member of the American Border Collie Association, which means your new Collie puppy will come with ABCA registration papers. Socialized within the home and taught herding on the small family farm, all puppies have perfectly sound temperaments.
The Process Of Acquiring A Puppy
The owners welcome everyone who wishes to see their Collies in action, but by appointment only. If you prefer talking or writing to them first, a phone number and contact form are available.
While there is no info about pricing, deposits, or shipping, you can see available puppies and planned litters on the website. Calling them would be the best option if you have questions that need immediate answers.
Word of advice: do not start off the conversation by asking for the price. Border Collie breeders, and breeders in general, value their dogs and the time spent perfecting the bloodline, so no matter how important price is to you, get a conversation going, then, if you like what you hear, talk money.
Breeder Information
Address: 10360 E State Road, Nashville, Michigan 49073, United States
Phone: +1 517-852-2030
Website: Mater Border Collies
3. Jawanna Border Collies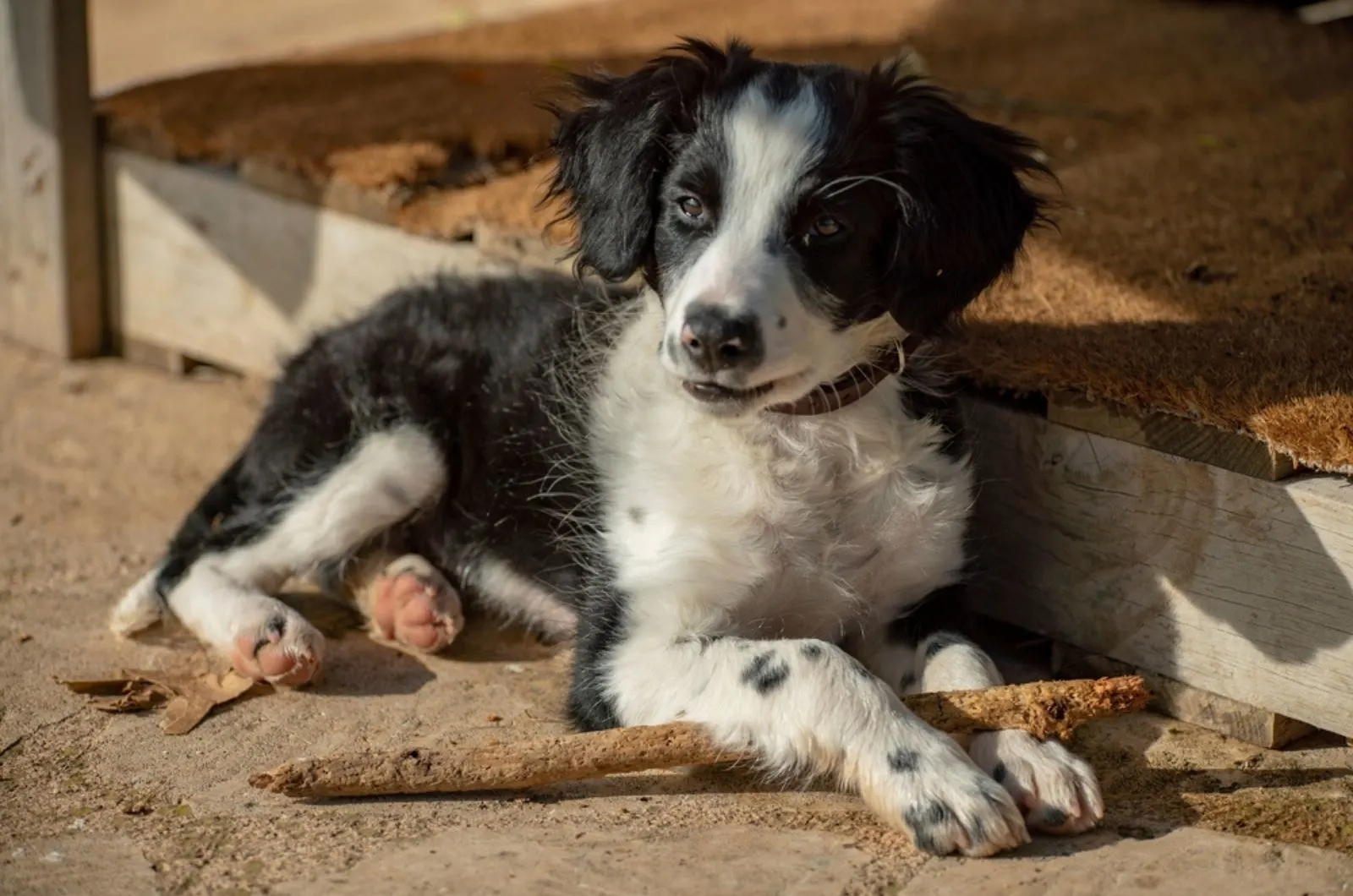 Despite being at number three, Jawanna produces some incredible, versatile herding Collies. Not only are they perfect herders, but they excel at agility courses, shows, and obedience, all without ever compromising on quality companionship.
A full test panel performed for all adult dogs includes MDR1, DM, CEA, and IGS, clearing the puppies of potential health issues. A health guarantee is included with vaccination, worming, and vet checkup records.
If you ever require help, Jawanna is at your disposal for tips and training recommendations. Advice on what shots and heartworm prevention meds is available on their website, so make sure you read about it before welcoming the canine family member into its new home.
The Process Of Acquiring A Puppy
The breeder prefers using email or phone, but be prepared to tell a few things about yourself, the previous dog-owning experience (if any), the type of home you have, etc., before getting in touch.
A $250 deposit fee will reserve a puppy in your name and goes toward the final cost of $1000 for a pet contract (limited AKC registration) or $2000 for full breeding rights (AKC and ABCA). If you decide on a pet contract, you will have to sign a spay or neuter contract.
All puppies will have either AKC or ABCA registration papers, depending on whether you plan on showing them or using them as herding dogs. Stud service is available from time to time, with their female Border Collies never giving birth to more than one litter per year (sometimes none).
Choosing between dog sexes is tough, but we put together an article that will help you make a choice between male and female Border Collies.
The website is updated regularly, so keep it in your bookmarks for upcoming litters. Shipping your puppy is available if you pick it up at the Saginaw airport. The owners do not ship via air cargo.
Personal ground transportation to your address is another option, and both methods will incur additional costs subject to inquiry.
Breeder Information
Address: Merrill, Michigan, United States
Phone: +1 989-860-4157
Email: [email protected]
Website: Jawanna Border Collies
Socials: Facebook
4. Haven Creek Farm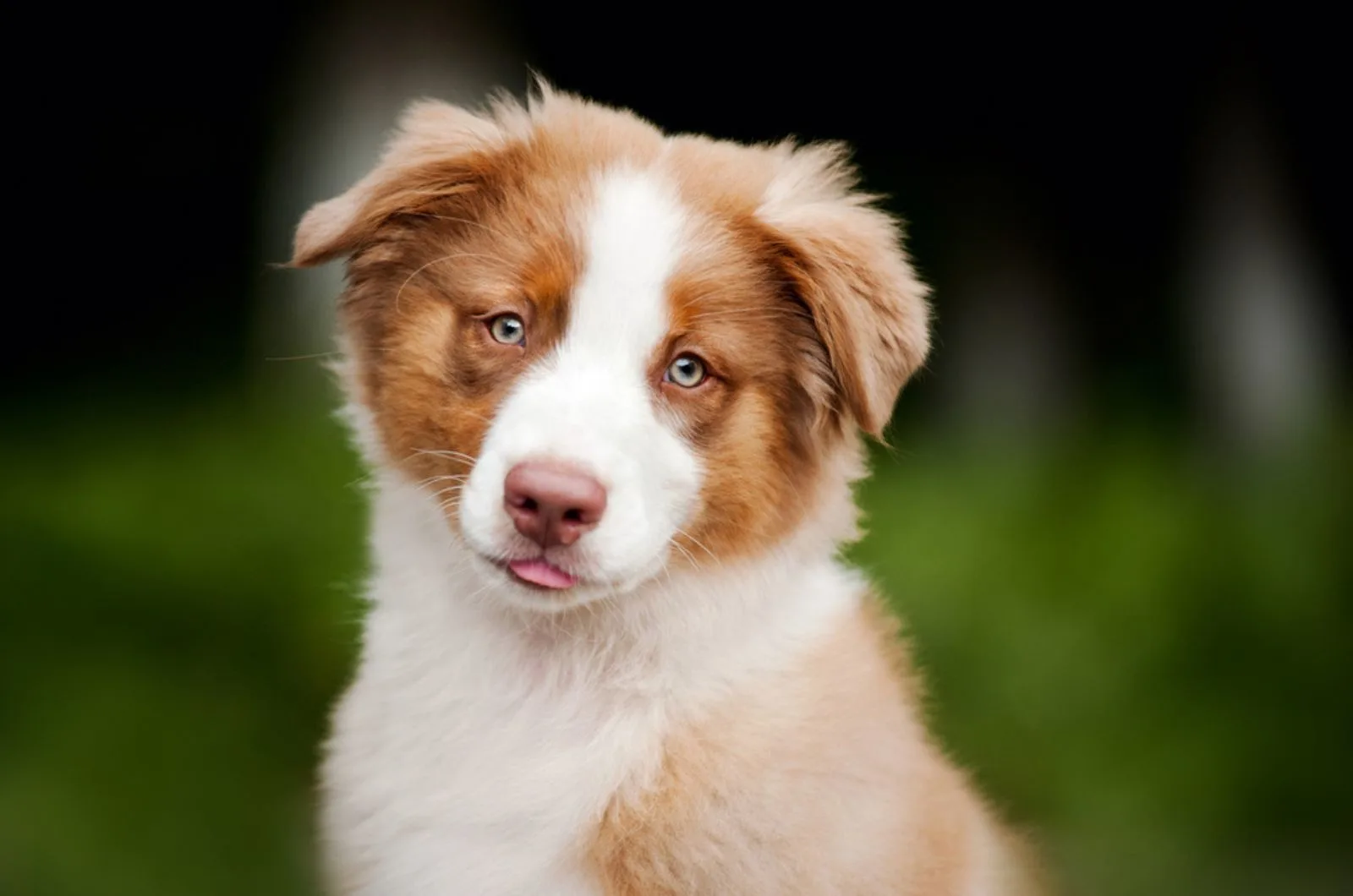 The owners of Haven Creek Farm, Chris, and Melissa Bannen, have been breeding working Border Collies for years now, and their goal to produce only the best herding, therapy, service, or agility BCs is as clear as ever.
Haven Border Collies will be the ultimate sheepdog, family pet, or teeter-totter experts, which means they are well-socialized, obedient, and have it in their blood to work their socks off.
Registered with the ABCA or AKC (both are a possibility, too), all dogs adhere to Border Collie breed standards and regulations. All puppies are raised with the Puppy Culture socialization program.
A full health record, including OFA or Penn Hip certification, vet checkups, shots, and wormer, are part of the starting puppy package. You will also get a one-year health guarantee for breed-specific genetic diseases.
The Process Of Acquiring A Puppy
You can get in touch by filling out a contact form that doubles as a puppy application, via email, or by calling the number provided below. Visitations are not allowed before it is time to pick up your puppy (eight weeks of age).
Once you receive a response and receive the information you requested, you will have to fill out the deposit agreement along with the $310 deposit fee. You can use Venmo, PayPal, or Postal Mail to send the money.
The final puppy cost is $1600, and the deposit fee will be deducted from that amount. That means you only pay $1300. In addition, you will have to sign a sale and health contract, followed by a non-breeding status contract.
In terms of shipping, air cabin and ground transportation are available, with the prospect of air cargo becoming available. The cost of shipping via ground is on inquiry, but a flight nanny method will cost you around $650.
Breeder Information
Address: Lakeview, Michigan, United States
Phone: +1 989-287-4061
Email: [email protected]
Website: Haven Creek Farms
Socials: Facebook
5. Hot Shot Border Collies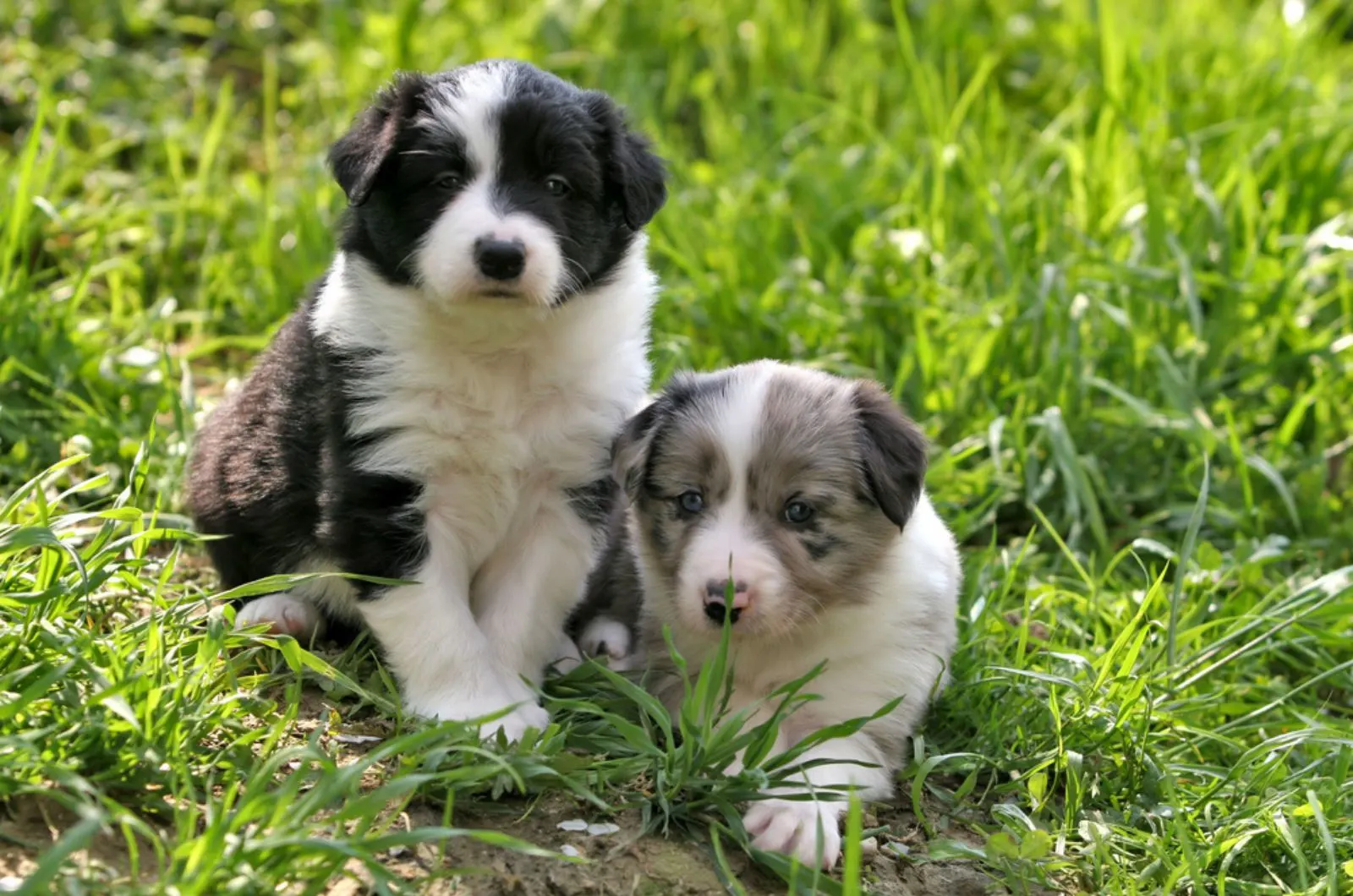 If you do not care for ABCA vs AKC breed standards and simply want a healthy Border Collie with sound temperament, Hot Shot can provide it to you. Having bred eighty-two AKC champions means that their dogs are up there with the best.
Consequently, the health screening for genetic conditions that frequently affect the Border Collie breed is rigorous, and only adult dogs that have a clear health record are bred. Puppies are up-to-date with vaccinations and worming and are vet-checked before being ready for their new home.
With the owner having experience showing, breeding, grooming, and boarding dogs, you would not expect it to be a hobby breeding kennel. Litters are not available every year, but whenever they are, puppies are sold fast.
Make sure you check their website regularly for updates on available puppies and upcoming litters. The owner likes to meet potential owners to see whether they will be a good fit for one of the Hot Shot puppies.
The Process Of Acquiring A Puppy
If you find yourself dreaming about Hot Shot puppies after browsing their website, to contact the breeder, you will have to fill out the puppy application, or alternatively try your luck by calling the number provided below or emailing.
This single method of communication is deliberately set up by the owner, since she only wants serious inquiries only. Informing yourself about the breed's exercise needs, temperament, etc., before reaching out is probably a good idea.
By default, the most commonly signed contract is a pet contract, which means you only get limited AKC registration (spay or neuter contract). Optionally, if you choose to show your dog or participate in events, spaying or neutering will not be obligatory.
Full breeding rights are discussed on an individual basis, and in most cases, a thorough breeding program will have to be presented. Additional costs will apply for full AKC registration.
Breeder Information
Address: Macomb, Michigan, United States
Phone: +1 586-709-6128
Email: [email protected]
Website: Hot Shot Border Collies
6. Heritage Farms Border Collies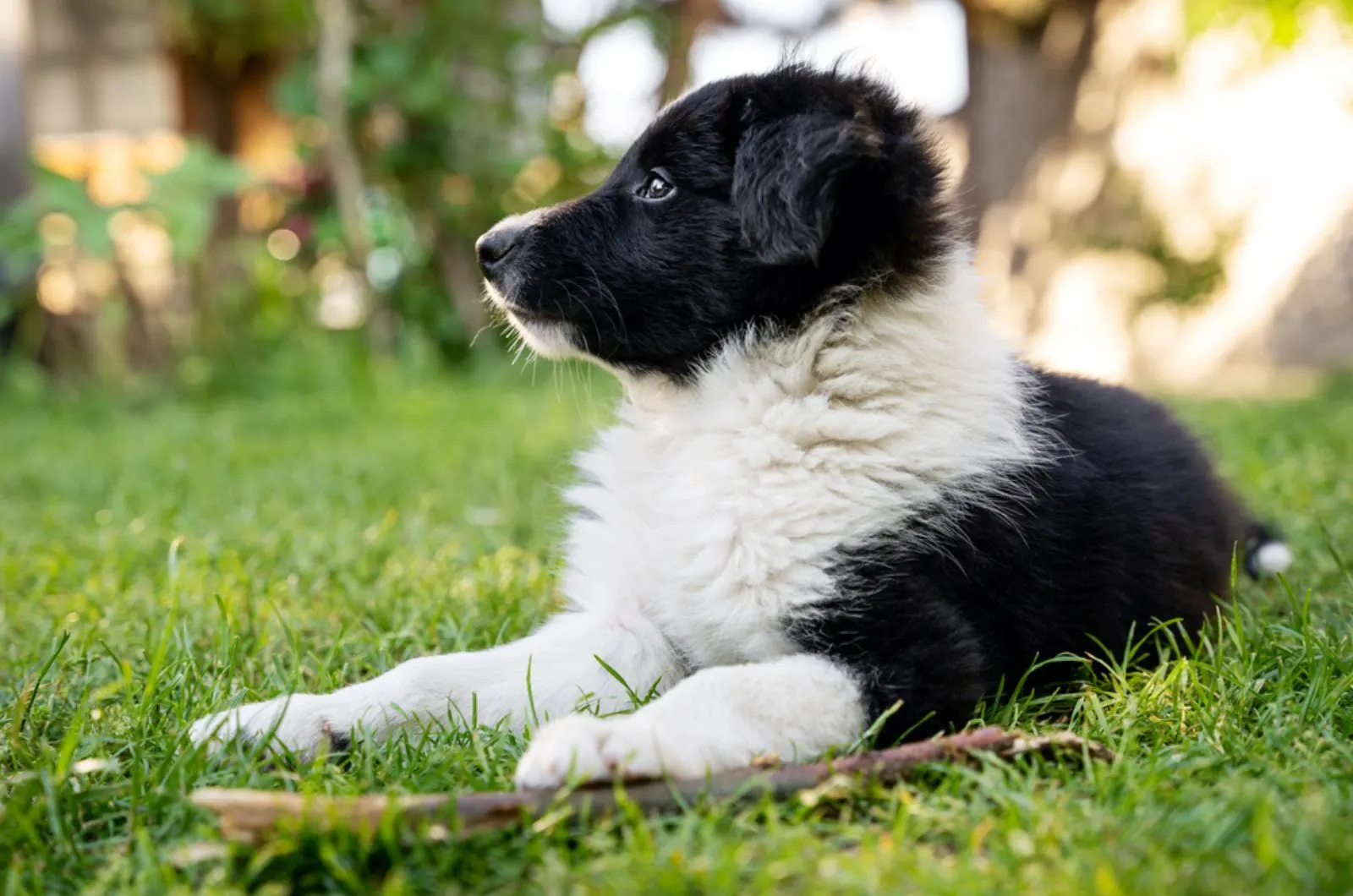 Dead set on preserving and improving the AKC standard Border Collie, Heritage Farms produces dogs that will make you a one-breed dog owner for life.
With many champion-quality dogs in their bloodline, the breeder aims to provide the ultimate show dog for potential owners. The breeding program and practices are mentored by the well-known Afterhours Collies owner Carole Stanley.
Needless to say, the dams and sires are screened for genetic diseases and bred only if the Pawprint Genetics tests are classified as good or excellent. Puppies come dewormed, vaccinated, properly socialized, crate, and potty trained.
You are essentially set from the first moment the Border Collie puppy enters your home. All are raised within the Heritage Farms family home around children, adults, other dogs, and farm animals.
There are plenty of color options too, tri-color, black and white, merle, etc., in both rough and smooth coat options. They are definitely deserving a place on the best Border Collie breeders in Michigan list. Have a read of our Border Collie colors article to find your favorite shade.
The Process Of Acquiring A Puppy
If you liked what you saw on their website, you can call them or send an email. The owners will respond fairly quickly, so you should have all the necessary information within a day or two.
No price, deposit, contract, or shipping information is available online, but it will be provided on inquiry. Litters are not yearly, as healthy puppies are a primary concern, so make sure you check their available puppies section often.
If you want to schedule a visit to their farm, you can use their embedded Google maps section in the contact section of the site.
Breeder Information
Address: Tekonsha, Michigan, United States
Phone: +1 517-227-3999
Email: [email protected]
Website: Heritage Farms Border Collies
Socials: Facebook
7. Zig's Border Collies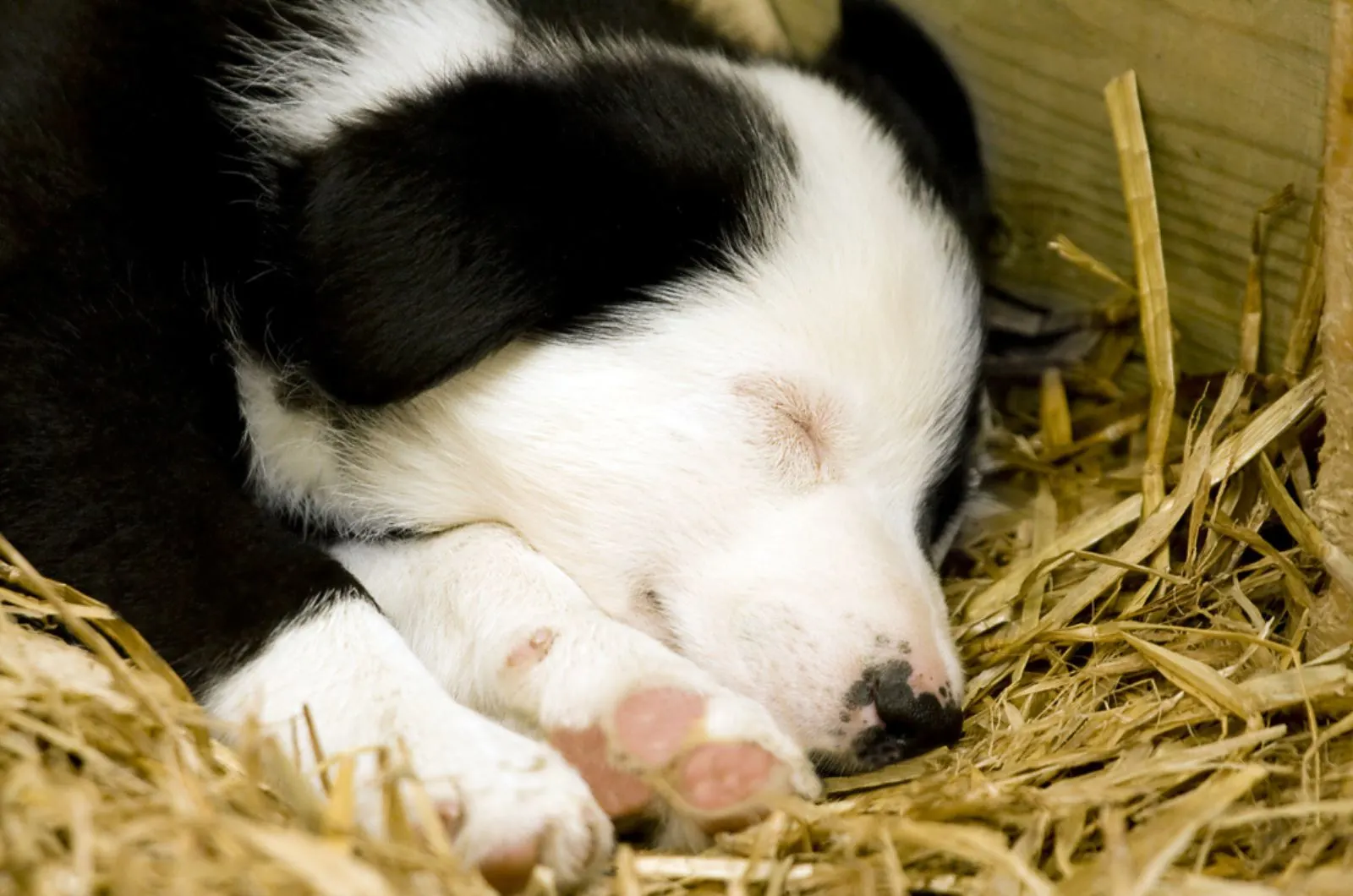 In almost two decades of breeding Border Collies, Zig's BCs has developed a breeding program that reassures healthy dogs of excellent temperament.
What does that excellent temperament mean? It means this is a working dog breeder. Their Collies are bred to be herders extraordinaire, and not according to AKC physical appearance standards.
Adults are tested with OFA and CEA genetic panels, while puppies receive all their shots and dewormer prior to seven or eight weeks of age when they are ready for pickup or shipping.
Raising the puppies inside the home exposes them to a normal family scenario, but a lot of playtime makes sure their high-energy demands are met with purpose. The owners are open to any questions regarding the breed in general or their own Border Collie lineage.
The Process Of Acquiring A Puppy
Calling the number provided below or sending an email are both great ways to get in touch. Alternatively, you can fill out the contact form at the bottom of their homepage.
Signing up for their newsletter will keep you posted when puppies are available, so make sure to type in your email and subscribe. You can also try sending a message on their Facebook page.
Puppy prices, just like deposit and shipping information, are not publicly disclosed, so you will have to inquire about it. Visitations are only available once you reserve a puppy and pay a deposit fee, and they have to be scheduled ahead of time.
Breeder Information
Address: 6395 South M 37 Highway, Hastings, MI 49058, United States
Phone: +1 269-838-0429
Email: [email protected]
Website: Zig's Border Collies
Socials: Facebook
Final Word
Border Collie breeders in Michigan have shown us that quality does not necessarily mean a big business venture.
The dog breed is famous for its intelligence and outstanding herding ability. However, they are among the most elite agility and obedience athletes in the dog world.
If you want to show your Collie, then one of the AKC-oriented breeders will be a better fit. If work ethics and nurtured natural talent for sheep management are your primary concerns, then any of them will do wonderfully.
Going outside this list, please make sure to research a breeder well. A reputable breeder will give you plenty of information regarding their breeding program, pictures, health and bloodline certificates, etc.
Backyard breeders and puppy mills will try to be as obscure as possible when giving out info. Demanding a payment without ever seeing any concrete evidence of a good breeding operation is the biggest sign of scammy breeders.
I will leave you pondering over this list with the hope one of the candidates will be your breeder of choice. As ever, information is king, instinct is queen. Until the next one.
Read Next:
7 Trustworthy Border Collie Breeders In Florida