A Border Collie is a popular dog, known for his intelligence and athletic build. This dog belongs to the herding dogs group, but it also makes an excellent family dog.
This dog is hard-working, sweet and loyal to its owners, while he always approaches with a certain dose of distrust to people he doesn't know. He is extremely fast, active, and energetic, so a long stay indoors is by no means for him.
Dog owners enjoying dog training will especially enjoy Border Collies, since this dog learns and remembers quickly, and is capable of performing more actions at once. This dog is happy and healthy when there is a lot of work to do, and it should never be bored.
If you are looking for this exceptional dog, you have come to the right place. Take a look at our list of responsible Border Collie breeders in Florida.
Border Collie Puppies For Sale In Florida
First thing when looking for a Border Collie is to know how to distinguish a reputable breeder from puppy mills and backyard breeders.
Not anyone can breed a Border Collie – the most intelligent dog breed in the world; it takes a lot of effort, knowledge, and persistence to raise Border Collies of top quality.
A reputable breeder is the one that ensures all of his puppies are health-tested, and receive all necessary vaccinations. Also, a trustworthy breeder will make sure his puppies are microchipped and de-wormed before they are ready to leave his kennel.
If you notice the breeder does not have many litters per year, there is a high chance you can trust this breeder, since reputable breeders breed for quality, not quantity.
Responsible breeders always ask potential dog owners to come and visit their kennel – this is a sign the breeder takes proper care of puppies, and wants you to see the place your future puppy is growing up.
Also, a reputable breeder will want to stay in touch with his buyers after they leave the kennel with his puppies.
All of our breeders from the following list are certified breeders who raise healthy, purebred Border Collies.
1. Holmhaven, Southwest Ranches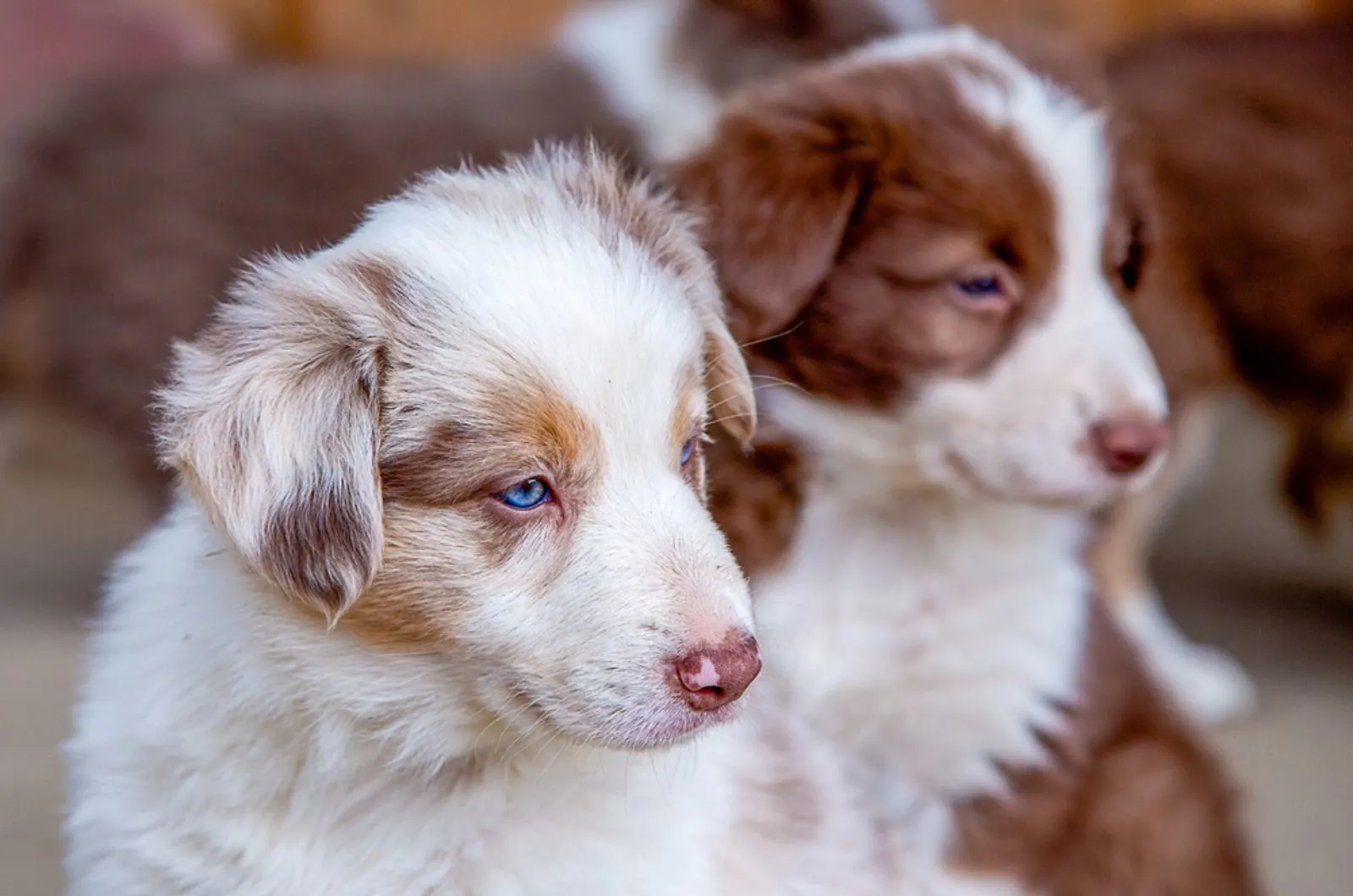 Holmhaven is a kennel of Border Collies dogs in Southwest Ranches. Besides Border Collies, these breeders also raise Arabian horses. So, if you also like horses, you can come here for a double pleasure: to find your Border Collie puppy, and to ride a horse, too!
Lily Sayre and Inga Holm are the breeders behind the kennel, and Holmhaven kennel has been raising top-quality Border Collies since 1962. When a breeder has such a long breeding tradition, you can be sure the breeder is reputable and outstanding!
Many of their dogs have earned rally and obedience titles, and, also, many of their dogs have left their kennel to become lovely family pets.
These breeders strive to raise Border Collies that will primarily be excellent family dogs, but will also be protective dogs with great herding instincts.
If you decide to buy a puppy from Holmhaven, you will get a puppy's records of deworming, microchipping, and vaccinations, four-generation pedigree, and a confirmation that the puppy has been tested for genetic disorders.
Check their website to see if there are any available puppies!
Breeder Info
Location: 5101 SW 145th Ave, Southwest Ranches, FL 33330
Website: Holmhaven
Phone number: +1 (954) 434-3984
E-mail: [email protected]
2. M Bar M Border Collies, Williston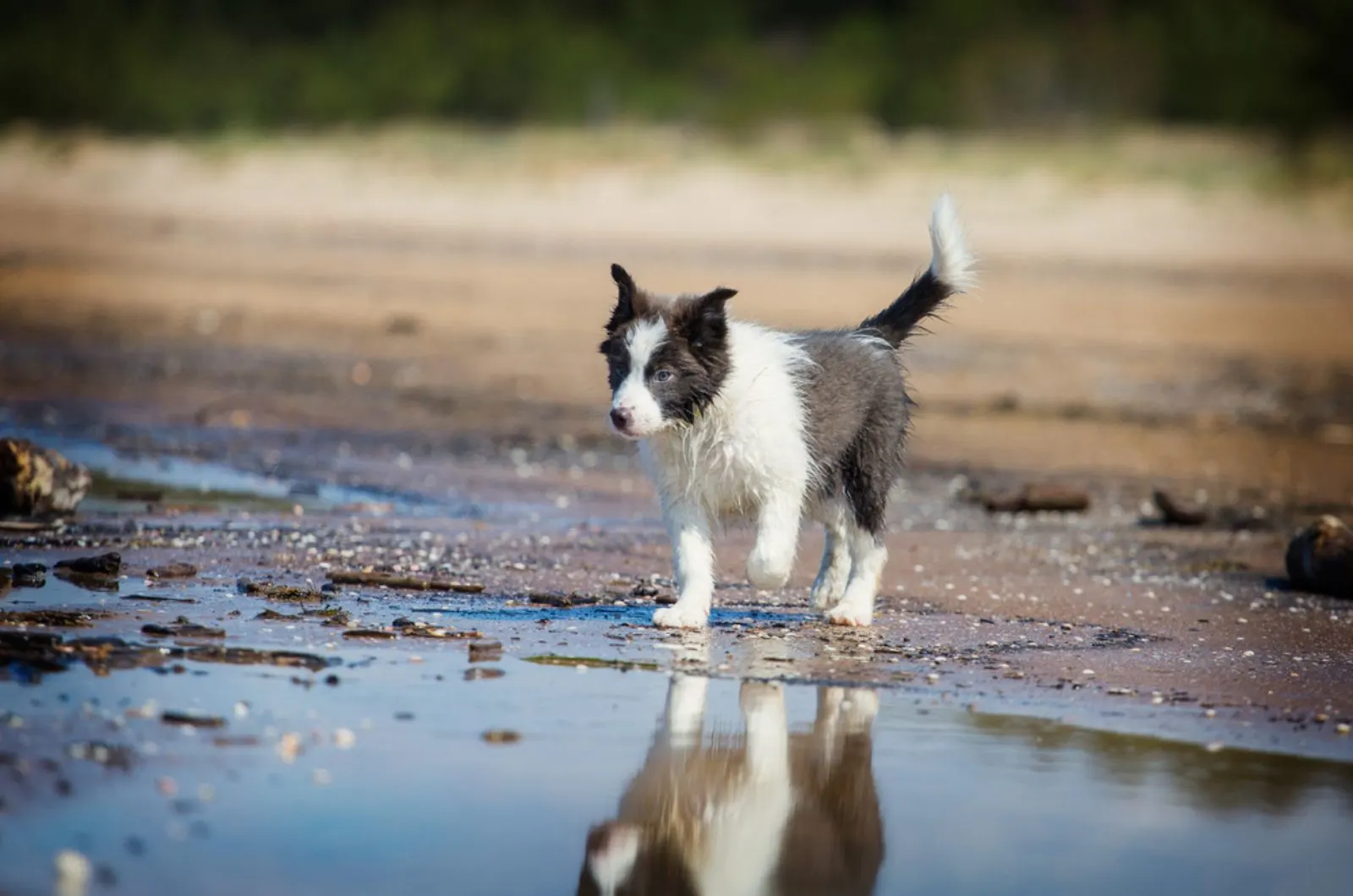 M Bar M Border Collies is a Border Collie kennel in Williston, north central Florida, near Ocala and Gainesville.
These breeders raise their Collies on a working ranch that has been in their family for 5 generations. They choose their dogs to become champions regarding disposition, trainability, and intelligence.
M Bar M Border Collies breeders have been raising Border Collies for over 25 years, and they strive for their Collies to make outstanding family companions, and remarkable stock dogs.
All of their dogs are AKC registered, and some are also ABCA registered. When they decide to breed one of their dogs, they make sure the Border Collies are OFA screened, and genetically checked for anomalies.
All puppies come with a hip and eyes guarantee, and a veterinary health certificate. Puppies are ready to leave the kennel when they are around 8 weeks of age.
Breeder Info
Location: Williston, Florida
Facebook: M Bar M Border Collies
Phone number: +1 (352) 528-5221
E-mail: [email protected]
3. MacGregor's Border Collies, Mims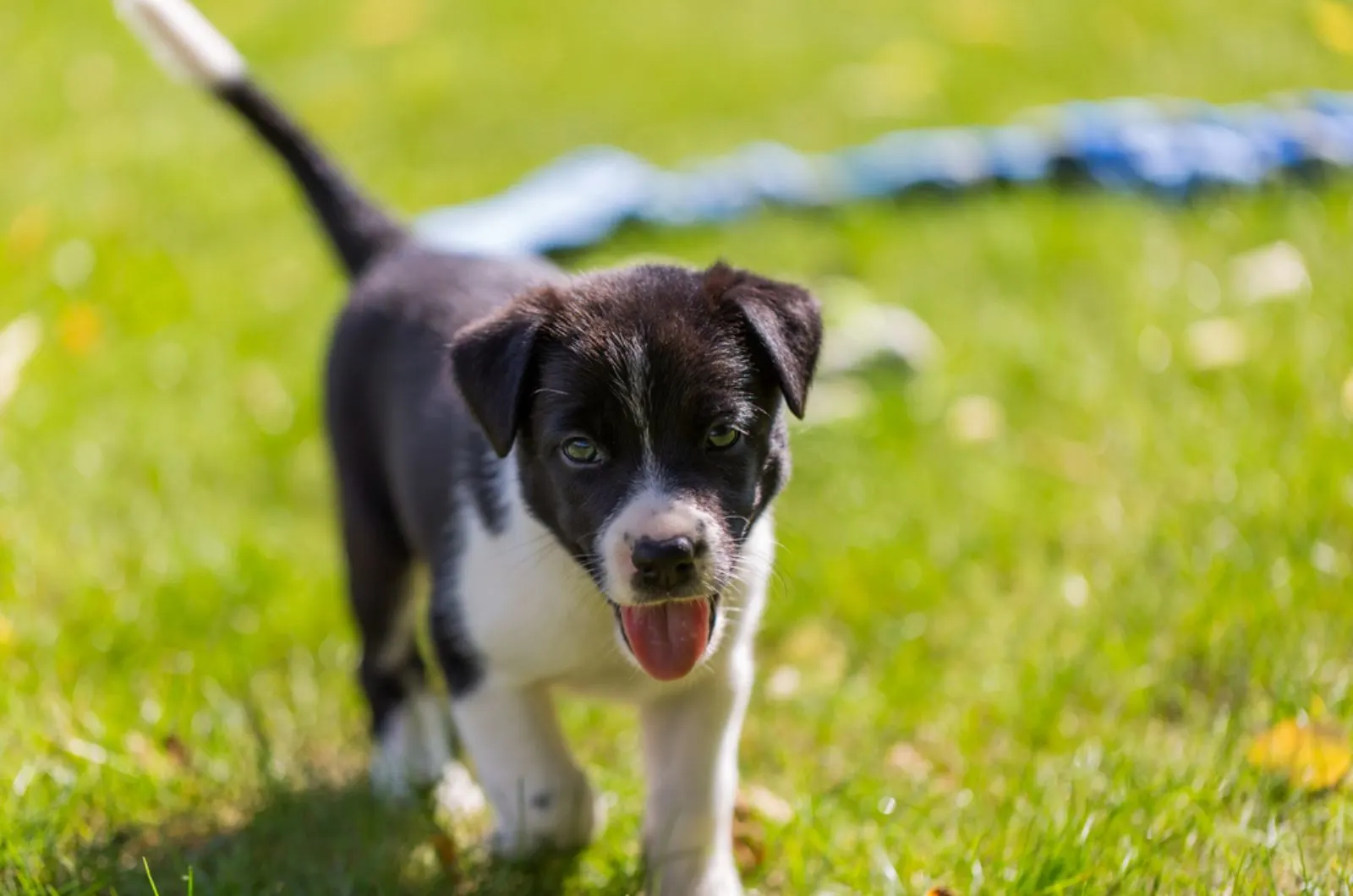 MacGregor's Border Collies is a kennel in Mims, Florida, which has been breeding Border Collies since 1962. For many years this kennel has been producing the finest working sheepdogs and cattle dogs in the country.
These breeders offer different kinds of services:
• Breeding
• Dog training lessons
• Herding lessons
• Dog sale
Their dogs are socialized from a young age, and are friendly around people, but still, these breeders warn all future owners that owning a Border Collie is a serious commitment, since these dogs are bred to work and have a lot of energy.
This is not a dog you can leave alone for many hours – this dog needs to have a lot of stimulation on a daily basis to be a happy and healthy dog.
If your family is an active one, breeders from MacGregor's suggest you get a Border Collie and to enjoy all of your activities with this dog!
Breeder Info
Location: 4717 Spanks St, Mims, FL 32754
Website: MacGregor's Border Collies
Phone number: +1 (321) 268-4266
E-mail: [email protected]
4. My Fuzzy Buddies, Interlachen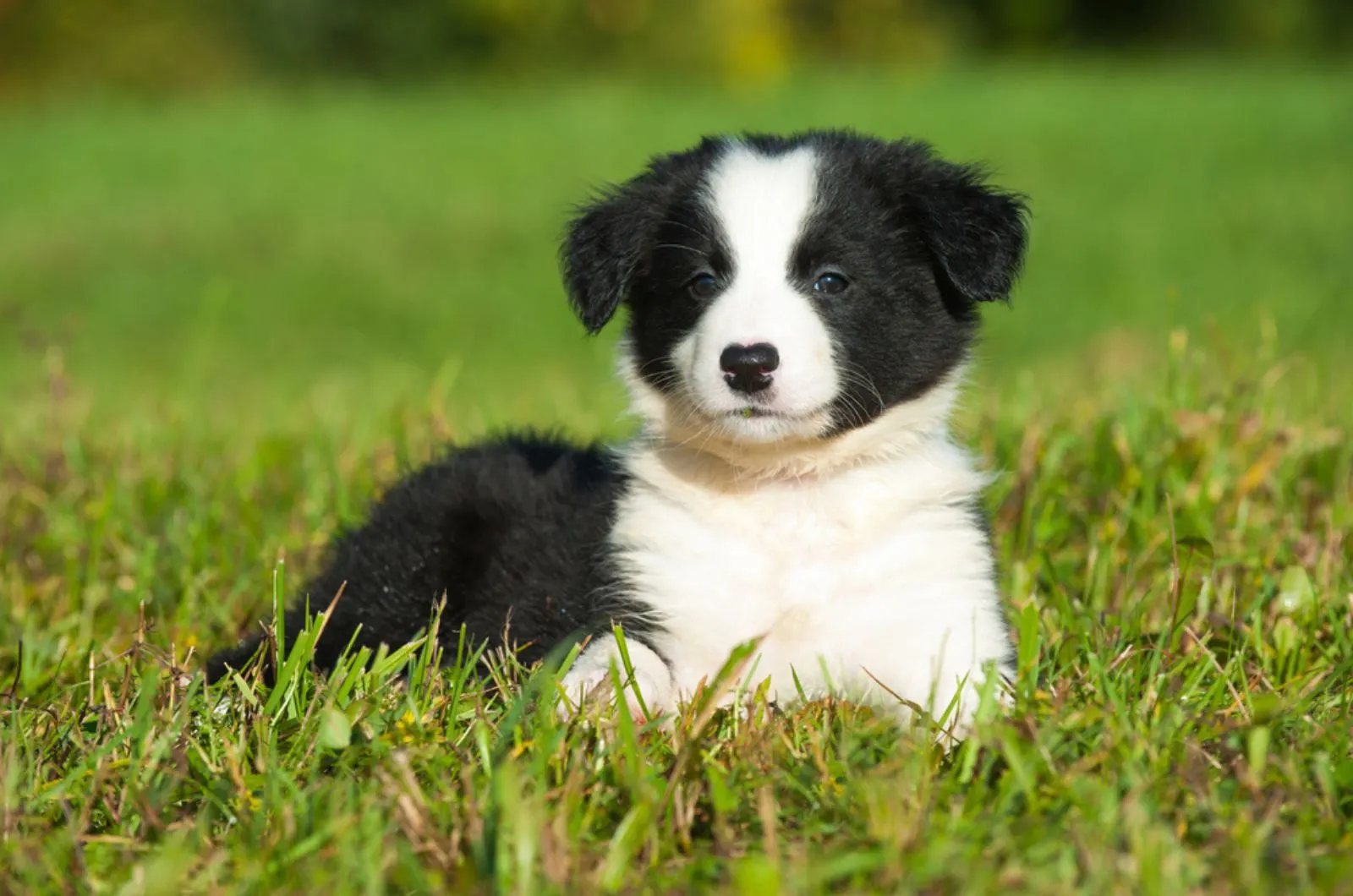 My Fuzzy Buddies is a family-owned kennel in Interlachen with a main goal of producing socialized and trained Border Collie and Pomeranian puppies. They perform all required health tests on their dogs, and all of their dogs receive their vaccines following the veterinarian recommendations.
These breeders raise their dogs inside their home, together with their children, and other pets. They pay special attention for both of their Border Collies and Pomeranians to eat the highest quality food. They want to protect and improve these two wonderful dog breeds.
To reserve a puppy from My Fuzzy Buddies you will first need to fill out the application you can find on these breeders' website.
Their puppies are ready to leave the kennel between 8 and 12 weeks of age.
Breeder Info
Location: Interlachen, Florida 32148, USA
Website: My Fuzzy Buddies
Phone number: +1 (352) 317-2614
E-mail: [email protected]
5. Palmhaven Collies, Groveland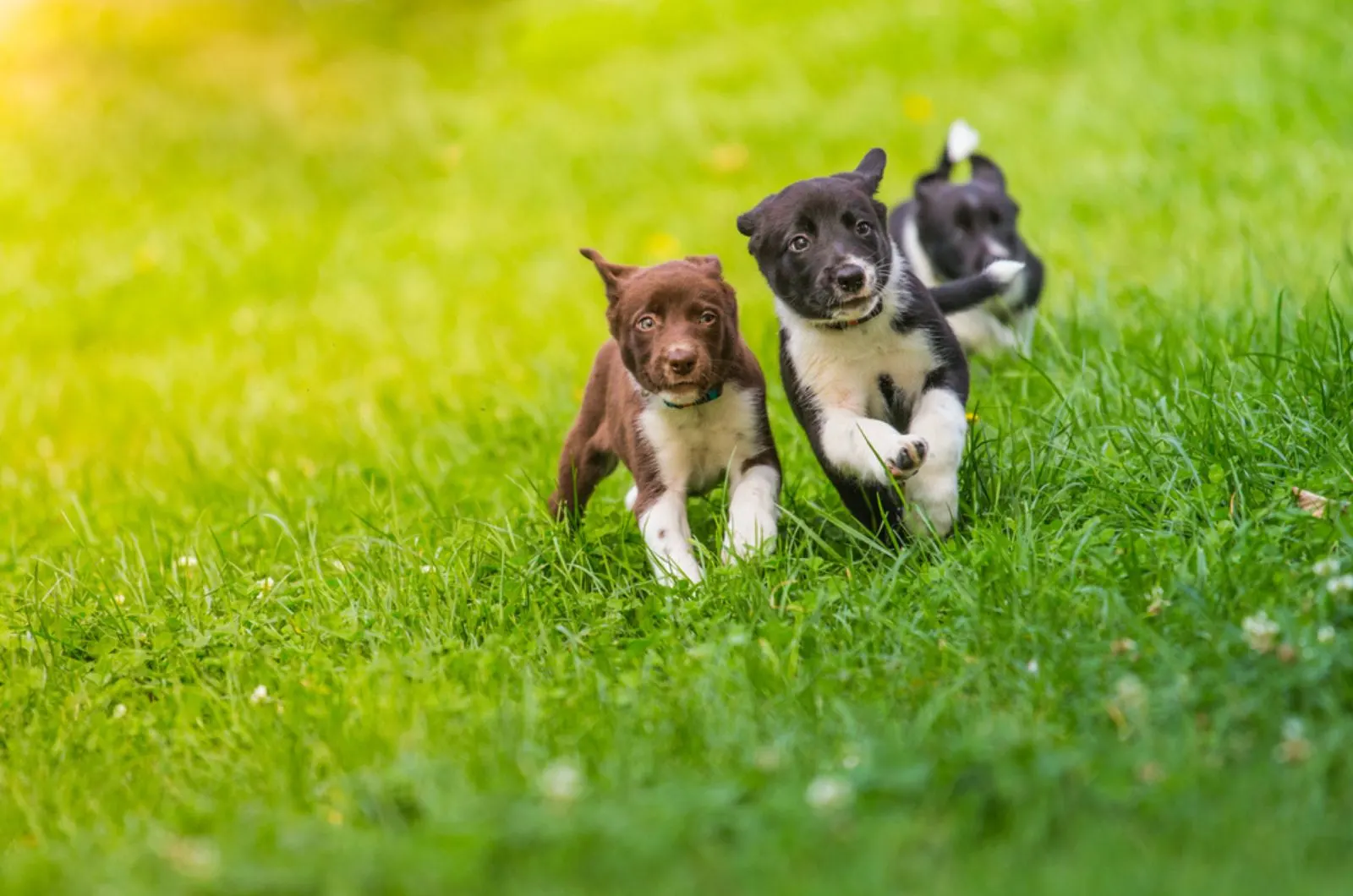 Palmhaven Collies is a kennel located in Groveland. These breeders focus on their Border Collies' health, intelligence, and beauty in their breeding process.
Chad and Cheryle Collier are the breeders behind this kennel. They have been raising their Border Collies on a 10-acre farm in Florida for over 25 years. All their dogs come from a healthy bloodline, and all of them are DNA tested.
Only when their dogs are tested, is when these breeders decide to include them in their breeding process. Chad and Cheryle always strive to choose the perfect male and female Border Collie to mate – so they will produce puppies with outstanding temperament, personality, and appearance.
All their puppies are socialized from a young age, and they are also potty trained from the moments these breeders decide they are ready. Furthermore, they began to exercise at a young age – of course, these are not any hard forms of exercise, so that the puppies' joints and bones wouldn't suffer.
Breeder Info
Location: 11425 Kijik Trail, Groveland, FL 34736
Website: Palmhaven Collies
Phone number: +1 352 429 1285
6. Sheranda Collies, Alva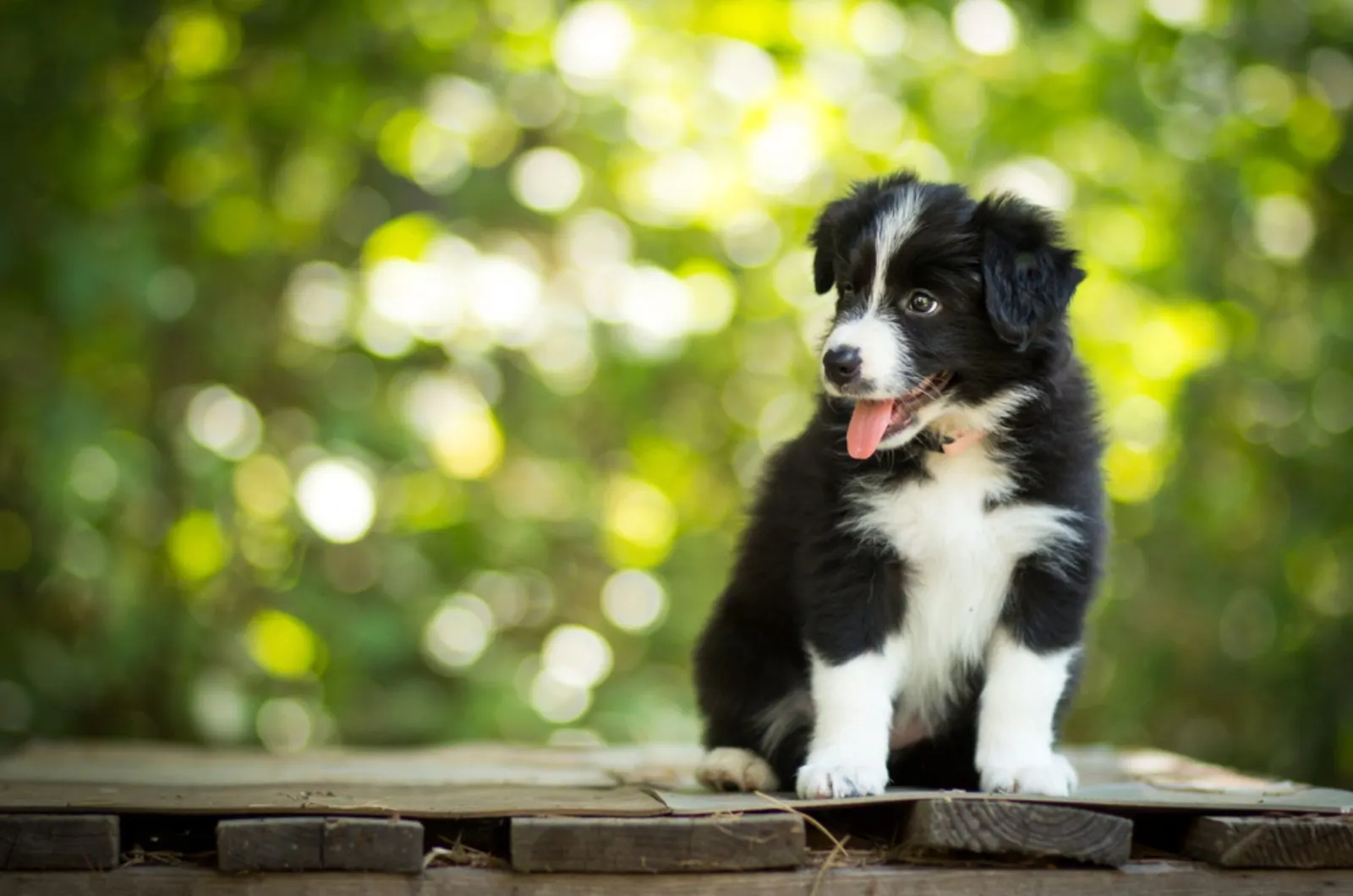 Next on our list of reputable Border Collie breeders in Florida is Sheranda Collies in Alva.
Wanda Cable, who has been in the breeding business for over 30 years, is the person behind this kennel. Wanda is an AKC Breeder Of Merit.
This breeder raises Border Collies with both rough and smooth coats in different coat colors variations. Wanda breeds for obedience, conformation, herding, and agility. Her dogs are family companions, herding dogs, therapy dogs, and sport dogs.
She breeds Border Collies of selected bloodline, and raises healthy dogs with sweet temperament and beautiful appearance.
All dogs from Sheranda Collies kennel are AKC registered, eye-checked, vaccinated, and come with a 5-generation pedigree.
Breeder Info
Location: 19730 Little Ln, Alva, FL 33920
Website: Sheranda Collies
Phone number: +1 239-728-2276
E-mail: [email protected]
7. Sporting Field Kennel & Cattery, Brooksville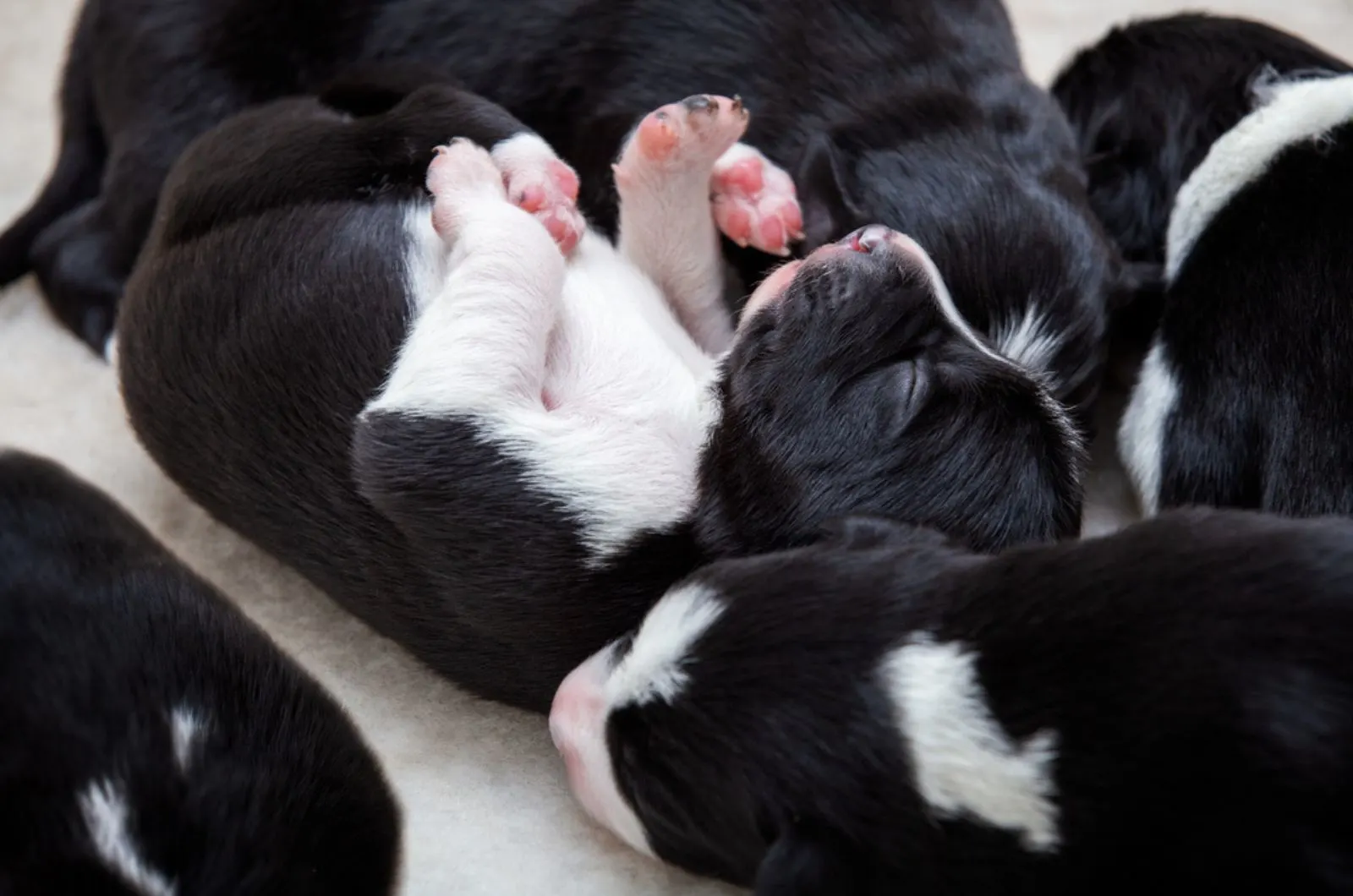 Our last breeder for this list is the Sporting Fiend Kennel & Cattery.
Sporting Field Kennel & Cattery is located in Brooksville. This family-owned kennel was established in 1942, and the current owners are the 3rd generation of Border Collie breeders.
These breeders also raise Whippets, and in recent years have established a cattery where they breed and raise wonderful Maine Coons.
You can see photos of Border Collie puppies available, their resident dogs, and their past champions on these breeders' official website. Many of their resident Border Collies are champions in the sporting field.
Breeder Info
Location: Brooksville, FL USA.
Website: Sporting Field Kennel
Phone number: +1 540 335 8250
E-mail: [email protected]
FAQs
Are Border Collies Easy To Train?
Since they are highly intelligent, Border Collies are a delight to train – but, they will only be easy to train to experienced owners. With this dog, it is essential to start with positive reinforcement training from a young age.

Everybody will be impressed with how quick these dogs learn all kinds of tricks and commands!

Watching a Border Collie learning new things is a true delight for all dog lovers. You can teach this dog advanced commands without fear, since it will for sure learn them quicker than any other dog!

Still, a Border Collie might be challenging to train if you are about to become a first-time dog owner. These intelligent and energetic dogs demand a firm, experienced, and patient dog trainer.
How Much Is A Border Collie In Florida?
A Border Collie is a popular dog with excellent herding skills and outstanding intelligence, and therefore, many people will love to own a dog with these traits. The average price for a Border Collie puppy goes from $800 up to $1500.

But, the price can get a lot higher. If you would like to own a top-quality Border Collie puppy with a champion bloodline, you can expect to pay $4000 or even more. A professionally trained Border Collie can even cost around $7000.

Some of the essential factors that affect this dog's price are breeder's reputation, dog's age and gender, bloodline, and health papers.

If you would really like to own a Border Collie, but the price seems too high to you, we suggest you consider adopting. Adopting a Border Collie puppy might cost you $200 to $500.

Adopting a puppy is a wonderful act, but, you need to be aware that puppies from shelters are usually puppies without papers, and there is a higher chance the dog might have some health condition, and it will probably not be socialized and trained as dogs you buy from reputable breeders.
Do Border Collies Bark A Lot?
Border Collies bark a lot, and this is something all dog owners need to learn how to deal with. The thing with these dogs is that they were bred to be herding dogs – so, this means they are extremely vocal dogs, and will inform their owners of any potential danger.

But, this might get annoying, since these dogs will usually bark at every little sound or movement. If your Border Collie doesn't get enough exercise or it lacks mental stimulation, it might bark even more.

Also, these dogs tend to suffer from separation anxiety when they spend too much time away from their owners. This might also cause their barking to get even worse.

Border Collies will often bark out of fear, or, unfortunately, due to health problems. And, let's not forget one of the most common reasons for this dog's barking – strangers!

Dog training and early socialization are crucial in controlling Border's Collie barking. In some extreme cases, dog owners even have to ask help from professional dog trainers.
What Is The Size Of A Border Collie?
According to the Border Collie growth chart, this dog is a medium-sized dog of athletic build.

Male Border Collies are tall 19 to 22 inches and usually weigh 30 to 55 pounds. Females are slightly smaller in height, with the average height of 18 to 21 inches, while their weight range is the same as in male Collies.

Also, there is a smaller version of this dog called the mini Border Collie. This dog's height goes from 12 to 16 inches, and they weigh 15 to 35 pounds.

What is controversial with the mini version of the popular Border Collie dog is the way these dogs are bred. Some breeders will breed runts from their litter, or will mate a smaller dog breed with a Border Collie to get a smaller version of this intelligent dog.

So, many mini Border Collies are actually not purebred, but mixed dogs. These dogs are not registered with any of the official kennel clubs.

Just like standard Border Collies, these mini dogs are also intelligent, loyal, and energetic. Many breeders find breeding mini dogs like this one unethical, since these dogs might be more prone to specific health problems.

So, if you would like to have a Border Collie in a smaller edition, we suggest you do an even more thorough research, and ask the breeder all questions about your dog's origin.
Conclusion
A Border Collies is one of those dogs that fascinate us with their intelligence, energy, and temperament. This versatile dog is wonderful as a hunting dog, sporting dog, and a family companion.
Although it is not the best choice for first-time dog owners, dog lovers with experience will have a wonderful time training this smart, loyal dog.
We all know how great this dog is, but finding one could be a challenging task. Not all breeders you can find online are trust-worthy breeders.
Unfortunately, many of them only care to earn some money quickly, without paying attention to the dog's health, pedigree, and importance of good dog care.
Luckily, we have managed to gather reputable Border Collie breeders in Florida you can trust. These breeders put their dogs' health and well-being first as their number one priority, and strive to ensure all of their puppies will go to loving forever homes.
We hope you have found your favorite in our list and that soon you will be welcoming a Border Collie puppy to your home!
Read Next:
• Red Merle Border Collie: Meet The Rare Beauty
• Do Border Collies Like Water? Benefit Of Swimming For Dogs
• Top 13 Border Collie Breeders In Texas — Best Texan Collies