Have you already made up your mind to buy a puppy in Pennsylvania? Perhaps you desire a petite, friendly, lively, and well-mannered puppy but are unsure of the ideal breed for you.
A Cavapoo might be the ideal dog for you if those are the qualities you are looking for. This cross between the Poodle and the King Charles Spaniel is one of the most beloved and family-friendly pets out there. Additionally, they are non-shedding and hypoallergenic.
It's time to start looking for some trustworthy Cavapoo breeders in Pennsylvania if you want to expand your family with a Cavapoo puppy. The ones we listed below can assist you in your quest to expand your family by bringing home a new puppy.
Cavapoo Puppies For Sale In Pennsylvania
A Cavalier King Spaniel and a Poodle were crossed to create the Cavapoo. They were introduced in the USA to give dog enthusiasts who had allergies to the existing breeds a more suitable option. They are excellent house dogs because they are hypoallergenic and don't shed any fur.
Cavapoo pups are also sociable and have a wonderful disposition. They are clever and quick to pick up new skills. As a result, they suit a variety of lifestyles.
There are many excellent Cavapoo breeders in Pennsylvania, so it might be tough to decide which one to go with. To make that job a little easier for you, we've decided to do the research for you and put together this list of the best Cavapoo breeders in Pennsylvania.
1. Pequea Valley Cavapoo Puppies — Narvon, PA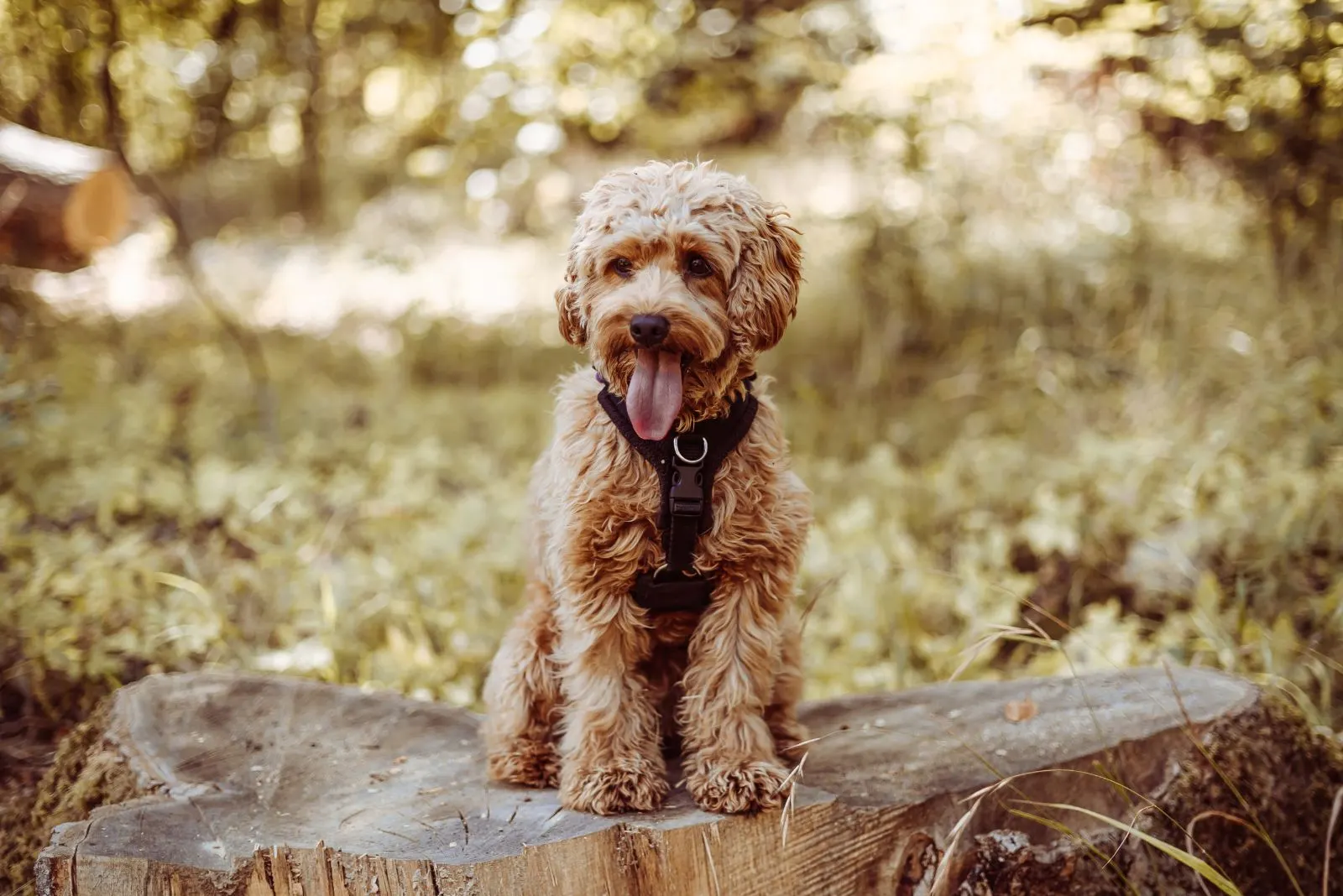 We start off the list of the best Cavapoo breeders in Pennsylvania with Pequea Valley.
The puppies at this facility are encouraged to interact with each other and the breeder's family because they live in a family house but are free to wander and explore a two-and-a-half-acre property.
Pequea Valley makes sure never to overlook the well-being of its puppies.
As a sign of the breeder's confidence, each puppy is examined by a veterinarian, dewormed, and given a health guarantee for potential adopters.
They also work with a flight nanny, so if your future puppy needs to be shipped to you via airplane, you can rest assured that it will have some quality company.
Breeder Contact Details
Website: Pequea Valley Puppies
Email: [email protected]
Phone: 330-440-5737
Address: 5925 Plank Rd. Narvon, PA 17555
2. Whistle Hill Cavapoo Puppies — Denver, PA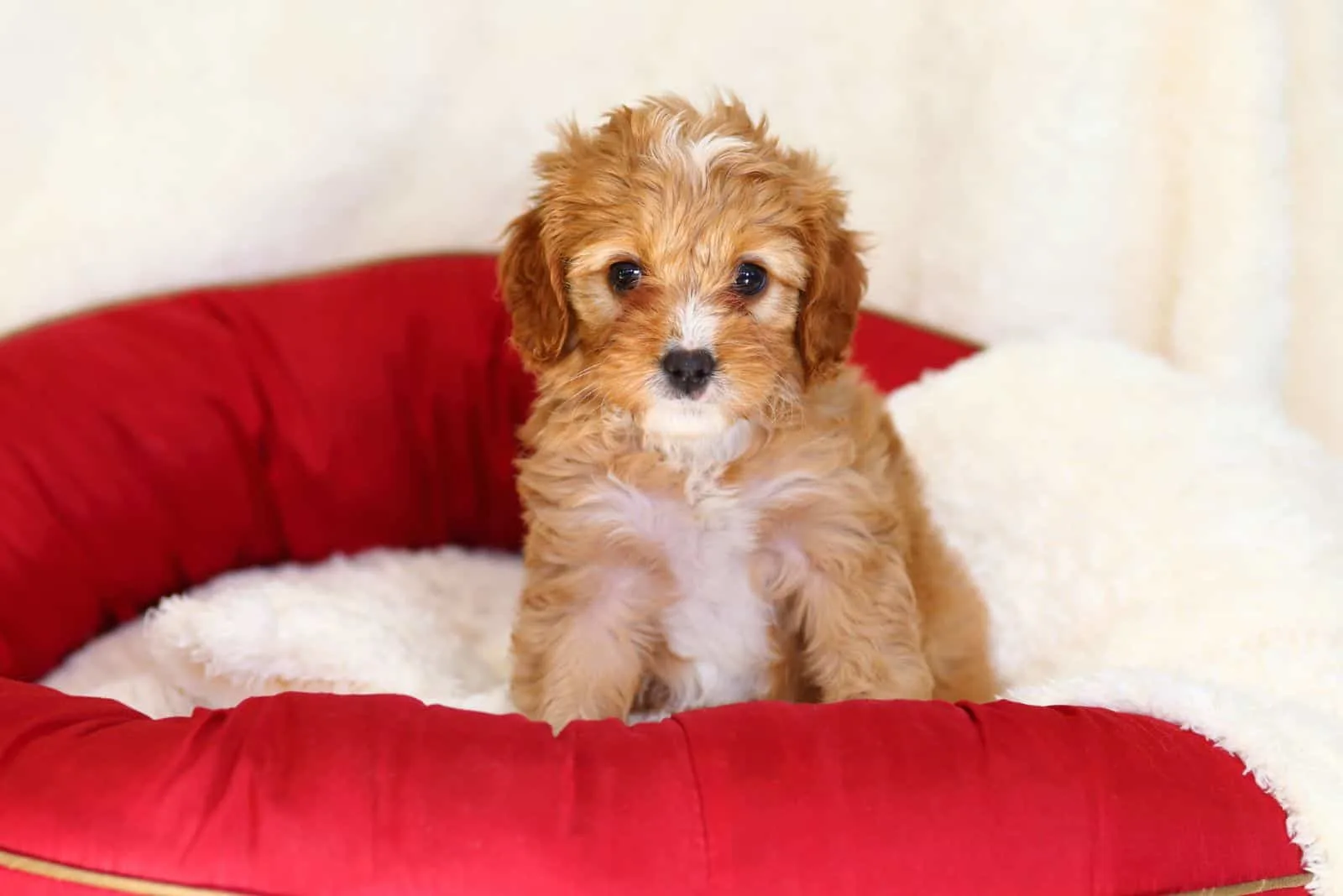 The breeders at Whistle Hill take pleasure in every stage of breeding, from choosing parents to welcoming and caring for new puppies.
The joy of every adopter is getting help from their breeder during the adoption process and as their puppy adjusts to their new home, especially if it's their first time raising a particular dog breed.
Prior to adoption, all of Whistle Hill's puppies receive vaccinations and are started on a heartworm prevention regimen in order to ensure the healthiest possible offspring.
They offer a two-year health guarantee with each of their puppies, so it look like you get a good worth for your money, which is always important, but particularly with a pricy dog breed like the Cavapoo.
Breeder Contact Details
Website: Whistle Hill Puppies
Email: [email protected]
Phone: 717-335-1392
Address: Denver, PA 17517, United States
3. Lapark Cavaliers — Paradise, PA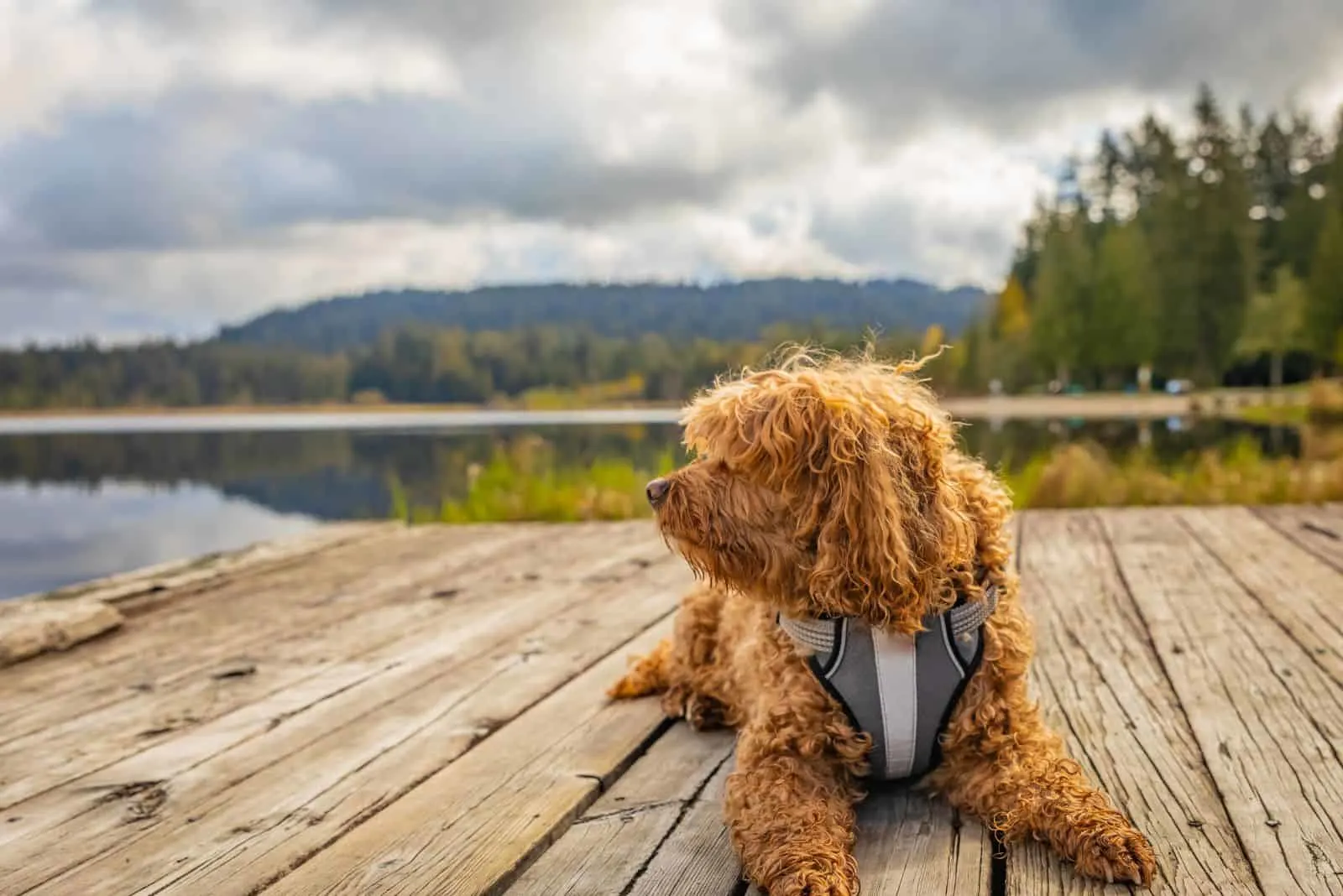 Nothing could make it easier for your dog to become used to living in a family household than coming from a breeder who grows all of their puppies in a family setting.
Lapark Cavaliers is a family-run breeding facility that raises well-mannered and sociable puppies by socializing them with people and teaching them important social skills.
These people have been raising healthy puppies in a sociable environment for more than fifteen years.
They make sure that their puppies get the necessary immunizations and dewormings for their age. As a result, they arrive at their forever residence with a health warranty.
Even after the pup arrives at your place, the people at Lapark Cavaliers will remain at your disposal for any questions you might have, whether you want to know about the best dog food for Cavapoos, or how to train them properly.
Breeder Contact Details
Website: Lapark Cavaliers
Email: [email protected]
Phone: 717-471-9999
Address: 25 Leacock Road, Paradise, PA 17562, United States
4. Chris Martin Puppies — Ephrata, PA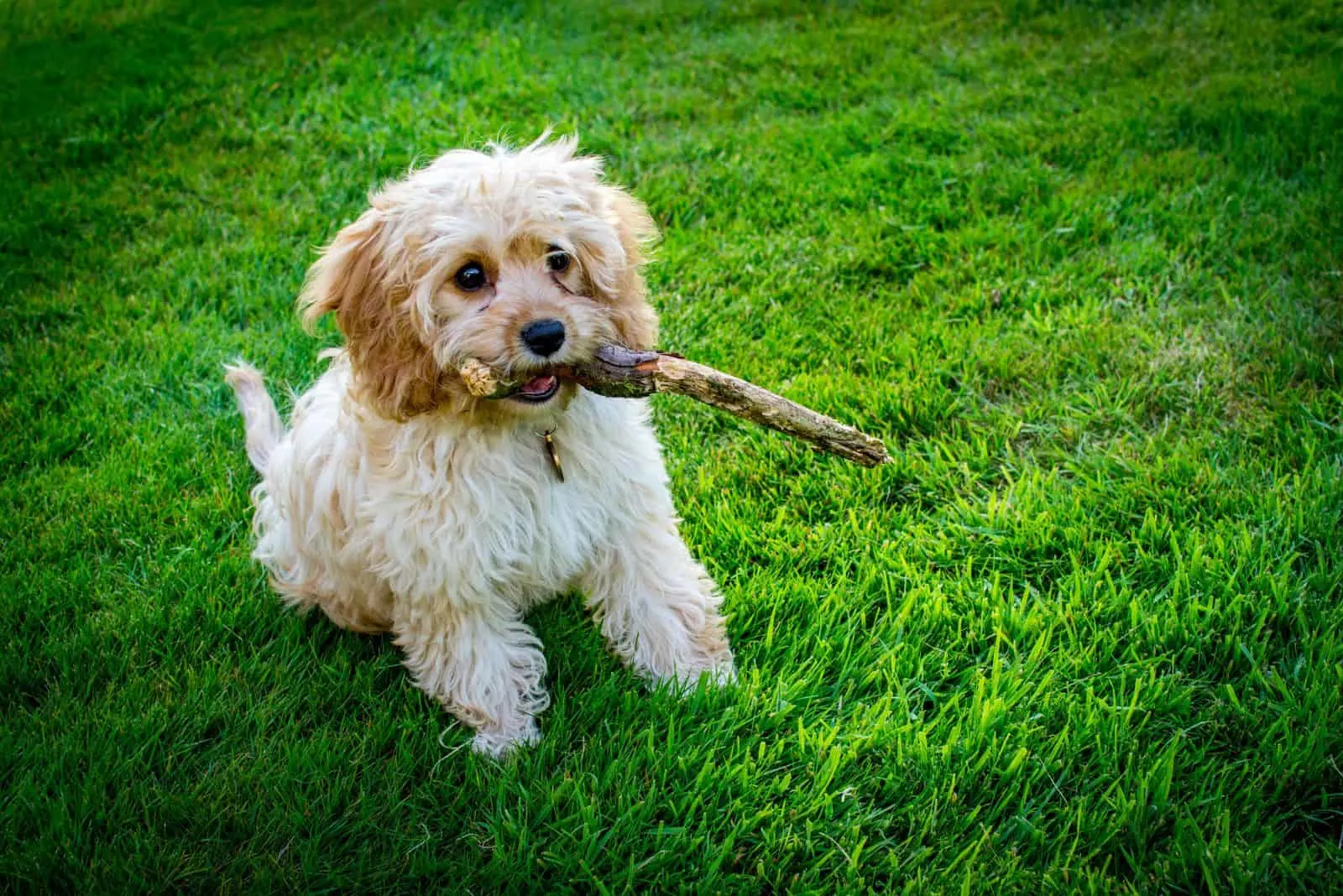 Although Puppies by Chris Martin may not be the largest breeding facility on this list, they employ ethical breeding practices and have procedures that look out for the interests of the puppies.
Puppies by Chris Martin have large litters, but there aren't always puppies available. However, you can follow their upcoming litter on their Facebook and Instagram sites.
Due to safety concerns, the breeder does not ship puppies, but you can arrange to pick up your puppy in person.
They don't hesitate to display their mother dogs, providing you with a good idea of your puppy's potential physical and mental health. Puppies need a lot of attention, and these people put in all the necessary effort in order to provide it.
Breeder Contact Details
Website: Chris Martin Puppies
Email: [email protected]
Phone: 717-201-2559
Address: Ephrata, PA 17522, United States
5. Willow Spring Kennels — Quakertown, PA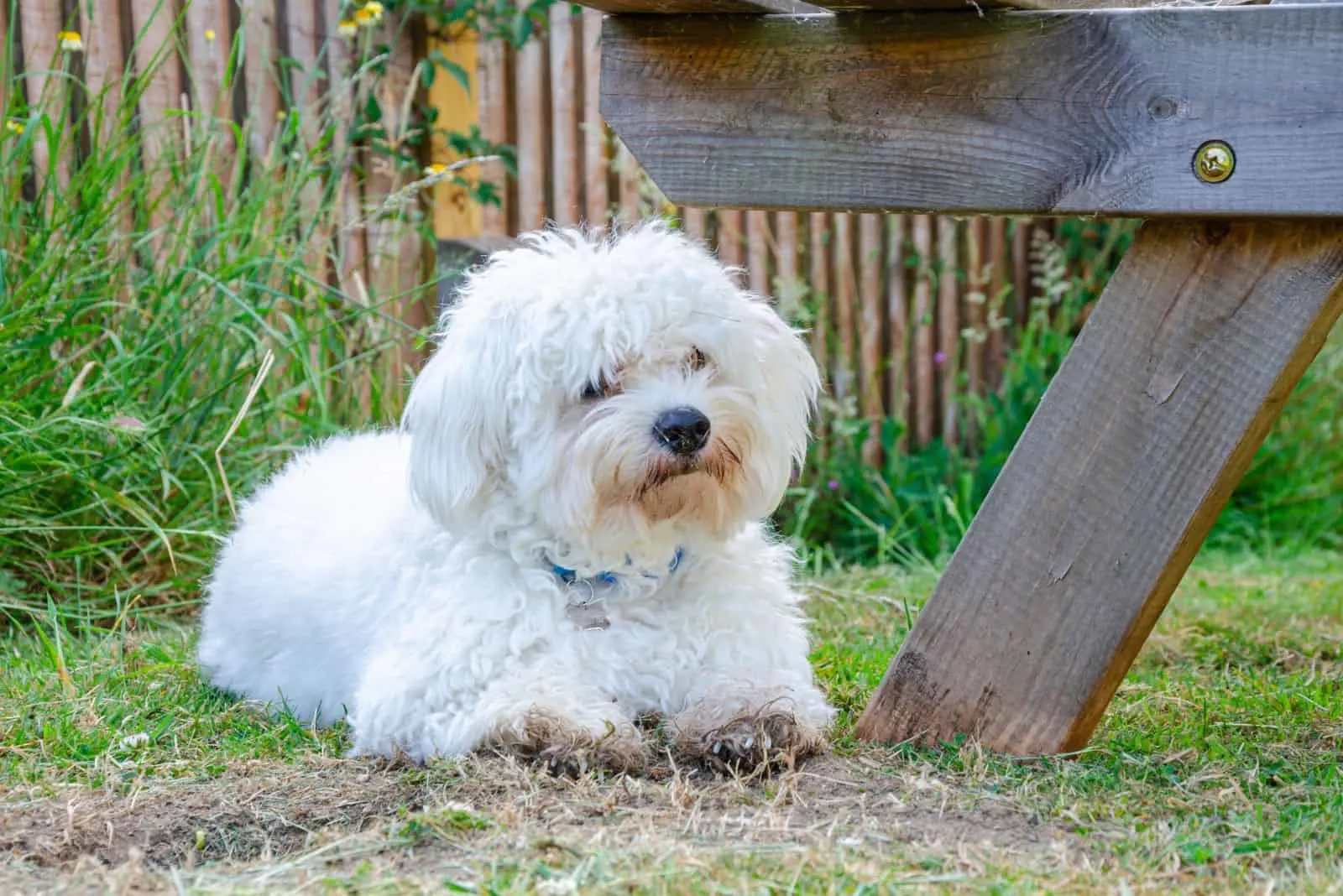 This breeder's love and commitment to raising quality Cavapoo puppies in Pennsylvania are remarkable.
The facility is located on a tranquil 23-acre property where the dogs are allowed to roam free and get as much exercise as they need. These Cavapoos have a superior neurological system that makes them faster learners and more intellectual than breeders who confine them to kennels.
In rural Pennsylvania, they also mingle with other animals, greatly enhancing their demeanor and social skills.
In order to maintain the health of the Cavapoo puppies in Pennsylvania, the barns in which they are placed are frequently cleaned and sanitized. Throughout pregnancy and during birth, the sires and dams are observed closely in order to monitor their health.
You may be certain that the Cavapoo puppy you purchase will be healthy and of the highest caliber because the OFA tests them for hereditary medical conditions. The breeder will also advise potential new owners on the proper diet and suggest the top veterinarian options.
Breeder Contact Details
Website: Willow Spring Kennels
Phone: 215-538-2179
Address: 479 E Cherry Rd, Quakertown, PA 18951, United States
6. Chantal's Bouviers — Schwenksville, PA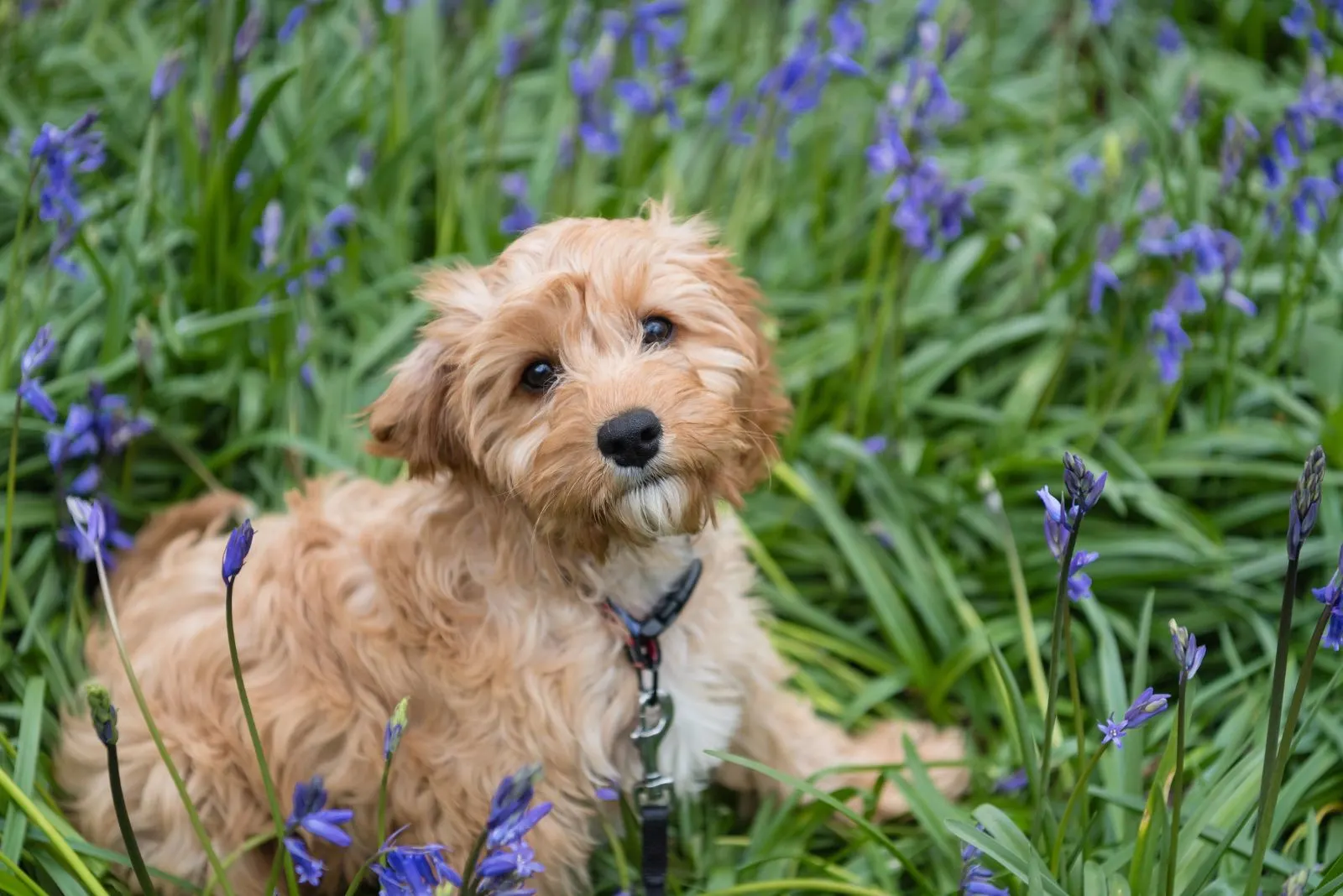 Due to their attention to detail in producing the best Cavapoo pups in Pennsylvania, this facility has been regarded as one of the best breeders in the state. Some of their dog breeds have even been highlighted in regional periodicals due to their popularity.
It illustrates the breeder's track record of producing high-quality dogs.
The OFA performs testing on their sires and dams to make sure they are healthy and meet all standards.
When the puppies are born, they receive all of their vaccinations, and a certificate proving this will be given. They've also been dewormed, and the facility will offer you more dewormers so the dogs can move into your house more quickly and easily.
Depending on the demands of the owner, a variety of color and size options are available for Cavapoo pups. You'll get further guidance from the breeder as well.
You can ask the breeder anything regarding the Cavapoo puppies in Pennsylvania, which is a fantastic after-sale service.
Breeder Contact Details
Website: Chantal's Bouviers
Phone: 610-409-9246
Address: 222 Township Line Rd, Schwenksville, PA 19473, United States
7. Hilltop Farm Kennels — Honey Brook, PA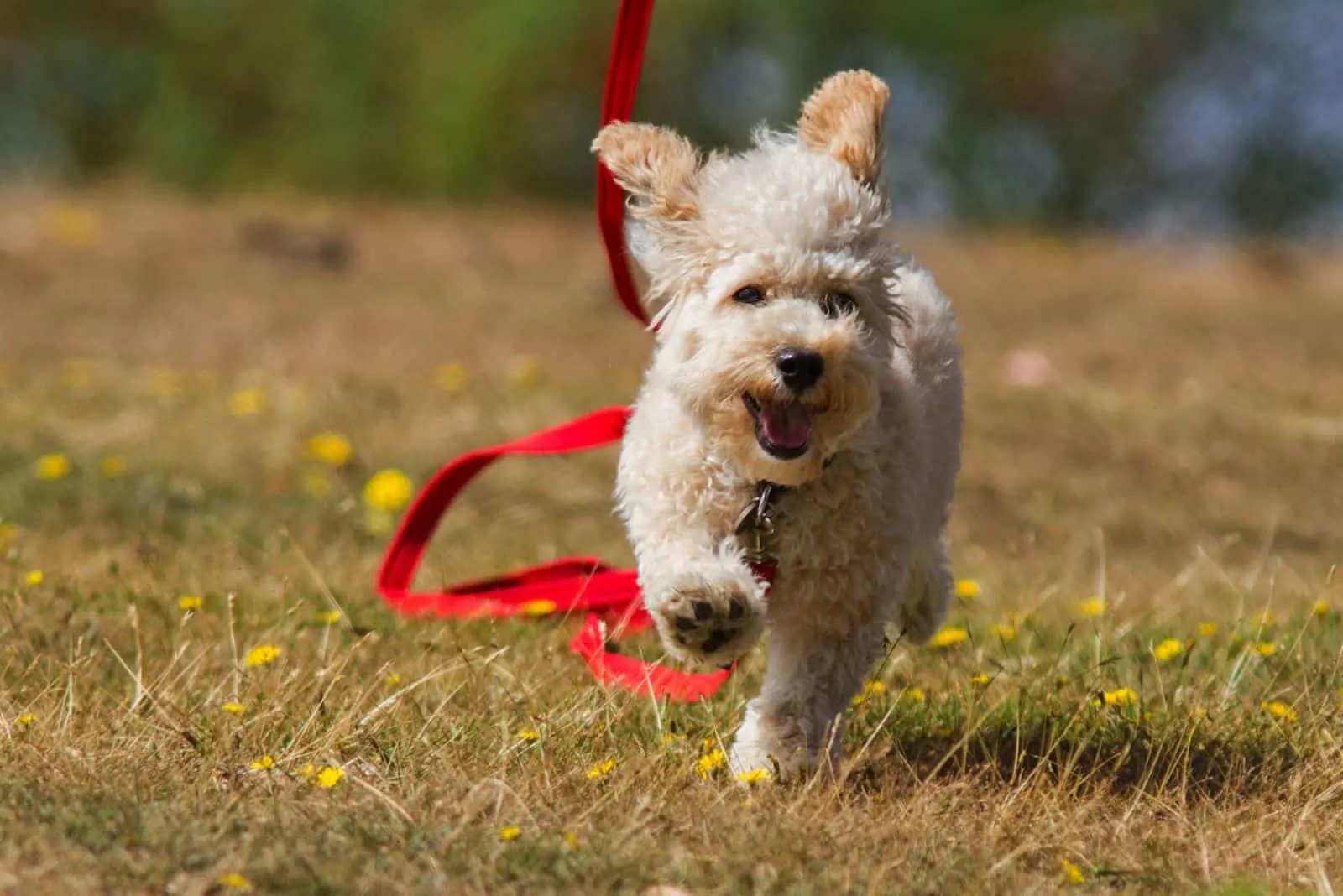 The people at Hilltop Farm Kennels are aware that Cavapoo puppies develop the best possible behavior when they are raised in a family environment, and they have been using that in their practice for a long time.
The facility is situated in Pennsylvania's wide-open countryside, where the Cavapoo puppies and their parents have plenty of space to run around and play. They develop compassion and love as a result of their early interactions with other dogs.
Since this is a family-run breeding facility, the dogs receive special treatment and sometimes even get to play inside. All of this helps them settle into your home more quickly.
Prior to breeding, they are also examined for genetic flaws in order to produce animals of a higher caliber. A licensed veterinarian is available to help with care, assure complete immunization, and ensure proper deworming.
Your Cavapoo pups will also arrive with some basic training because the owners are experienced dog caretakers. So, at the very least, you won't have to worry about your dog pooping in the house.
The American Canine Association has registered each dog at the breeder.
Breeder Contact Details
Website: Hilltop Kennels
Phone: 610-273-2975
Address: 520 Beaver Dam Rd, Honey Brook, PA 19344, United States
8. Wickersham Farm — Kennett Square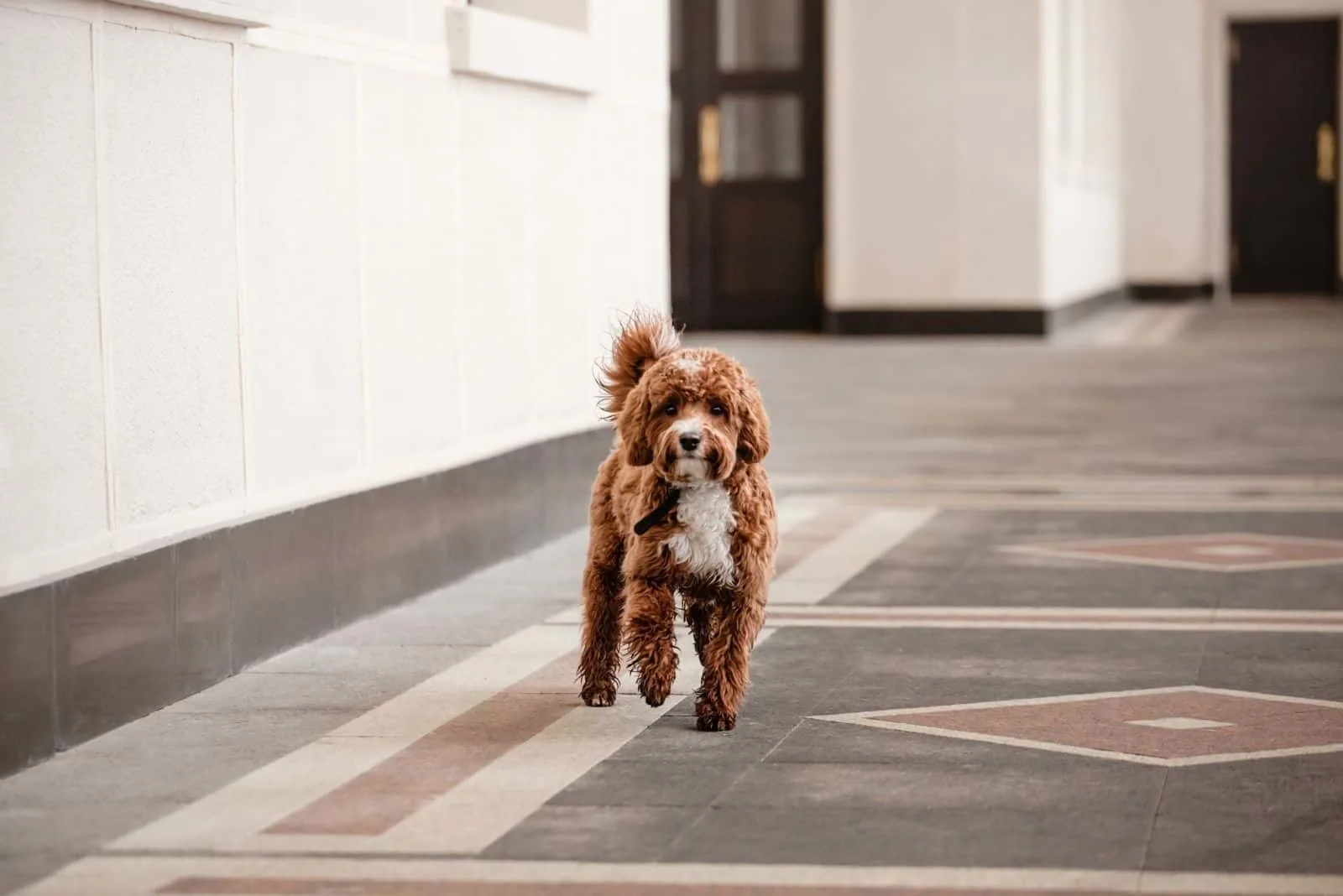 This breeder is renowned for keeping a thorough record of the ancestry of each of their puppies.
As a result, you can find the parents of your Cavapoo puppies in Pennsylvania and discover more about their lineage. It enables sellers to reassure customers that they are purchasing clever, heritable-defect-free puppies of the highest caliber.
The sires, dams, and their offspring are all given careful attention by the breeder. They are properly immunized at the appropriate age and routinely dewormed for better growth.
By the way, if you are interested in the growth of a Cavapoo puppy, we have a great growth chart.
The puppies are nurtured in air-conditioned kennels and are cared for and loved by committed people as they develop. This produces affectionate dogs with wonderful temperaments.
They are also mentally stimulated, which makes them quick learners and enables them to settle into new homes more quickly.
Depending on the needs of the owner, Cavapoo puppies come in a variety of sizes and colors. Before purchasing a Cavapoo puppy, you can meet both the parents and puppies in Pennsylvania.
Breeder Contact Details
Website: Wickersham Farm
Phone: 484-888-4600
Address: 750 Northbrook Road, Kennett Square, PA 19348
9. John Zook — Denver, PA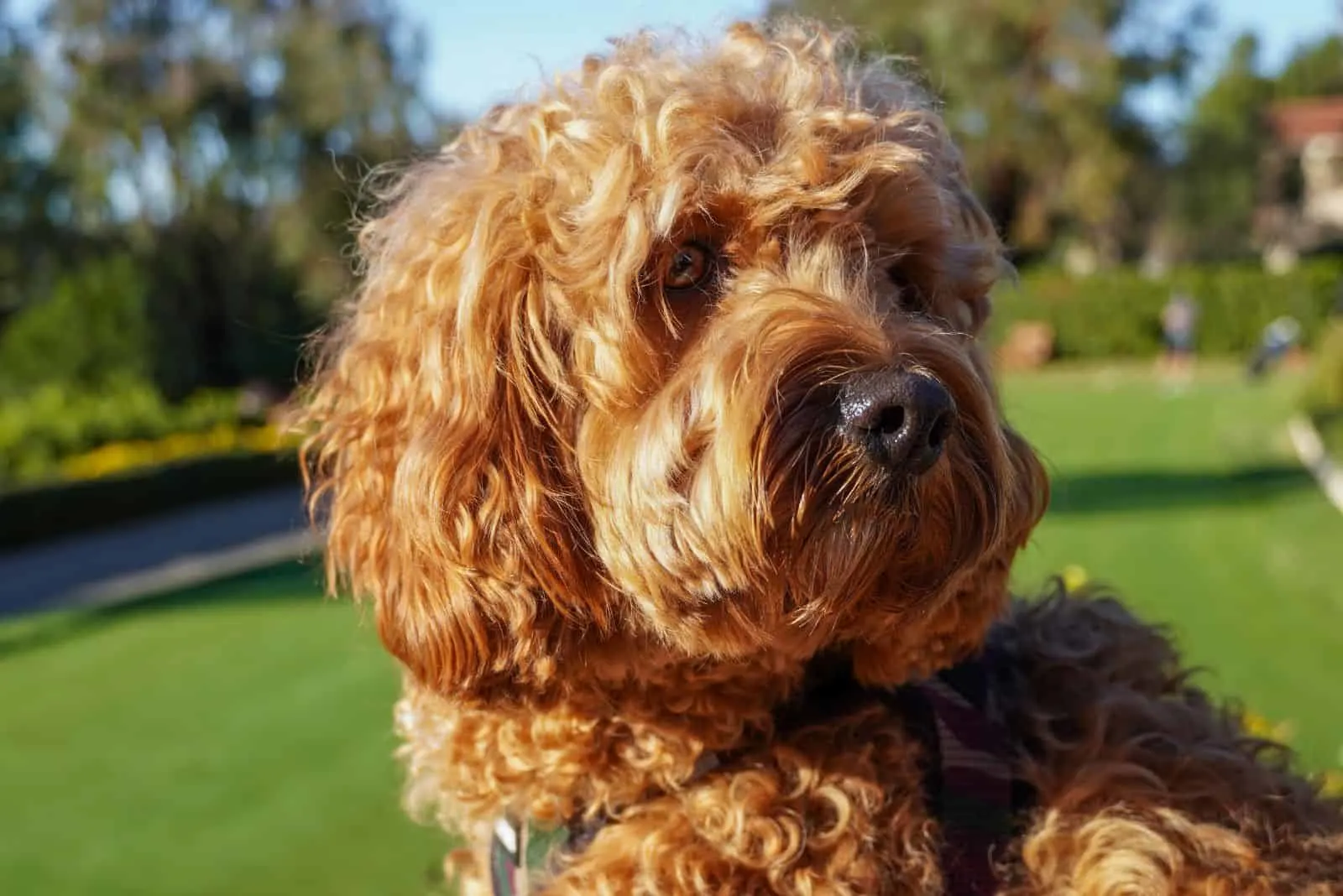 This one gives all the Cavapoo puppies in Pennsylvania that are being raised by other breeders a personal touch.
The facility specializes in designer breeds, which are frequently used in pageants and other canine competitions. The breeder is skilled in these areas and also doubles as a dog show handler.
Thus, you will receive the highest-quality Cavapoo possible.
Prior to breeding, every dog is examined, and this produces healthy litters that develop to their full potential. They receive all of their vaccinations prior to the age of eight weeks.
The Cavapoo puppies are taught simple tricks and pick them up quickly. In addition to grooming, the breeder provides recommendations for the best veterinarians upon request. As a result, you will get support as long as the Cavapoo puppies are in your home.
The American Canine Association has the dogs' registration information.
Breeder Contact Details
Website: John Zook
Phone: 717-335-1392
Address: 630 Greenville Rd, Denver, PA 17517, United States
10. Sadie's Doodles — Gap, PA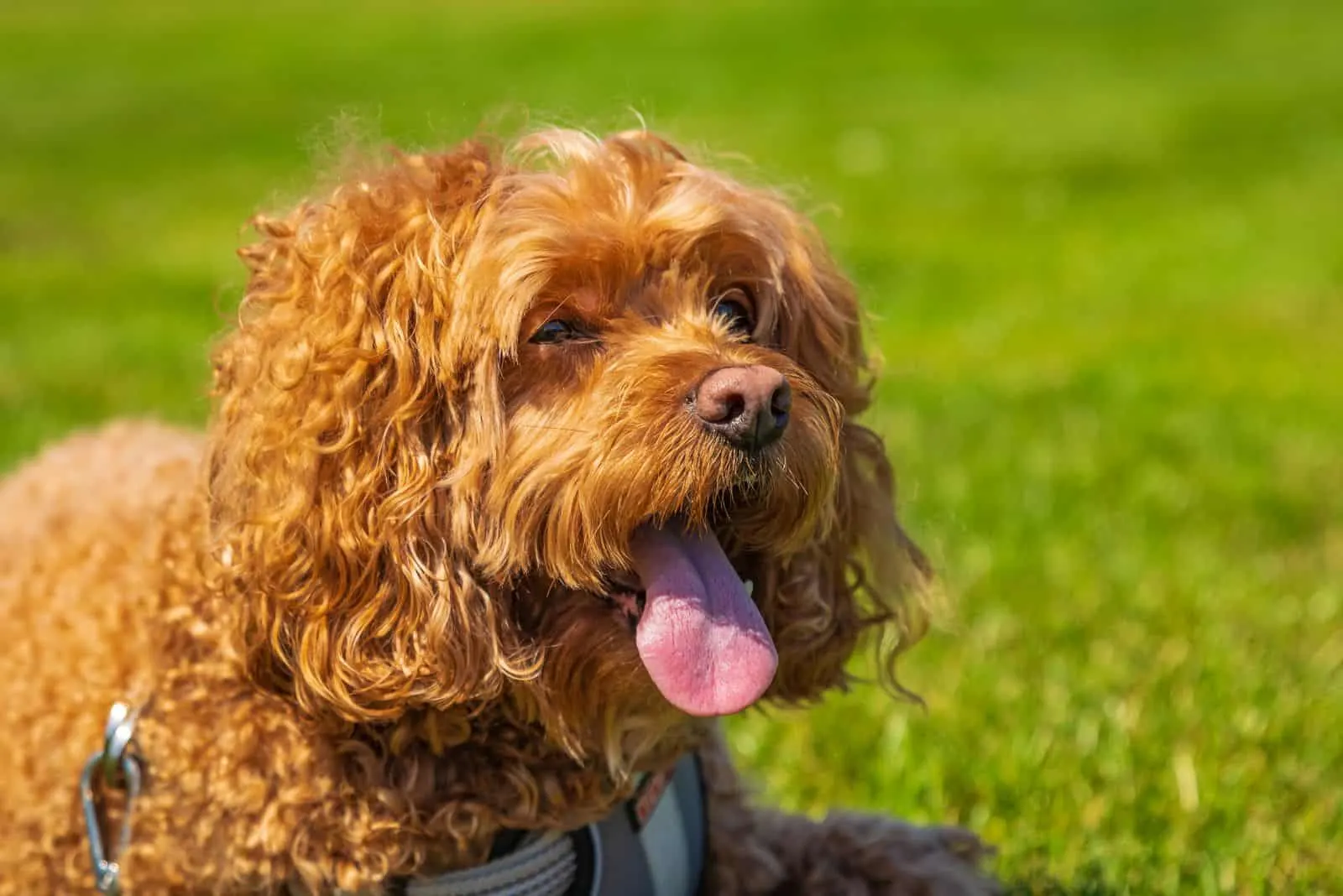 With a focus on breeding F1 and F1b Cavapoo puppies, Sadie's Doodles are dedicated breeders with fifteen years of expertise who guarantee raising puppies in accordance with AKC registration rules and genuine breed standards.
They prioritize finding lovely forever homes for all of their puppies and they produce devoted, smart, and loving puppies to suit this goal.
Their entire process is carefully overseen and they put in a lot of effort to make sure nothing is left to chance.
Breeder Contact Details
Website: Sadie's Doodles
Phone: 717-368-0244
Address: 755 White Horse Rd, Gap, PA 17527
11. AA Ridgewood Kennels II — Kinzers, PA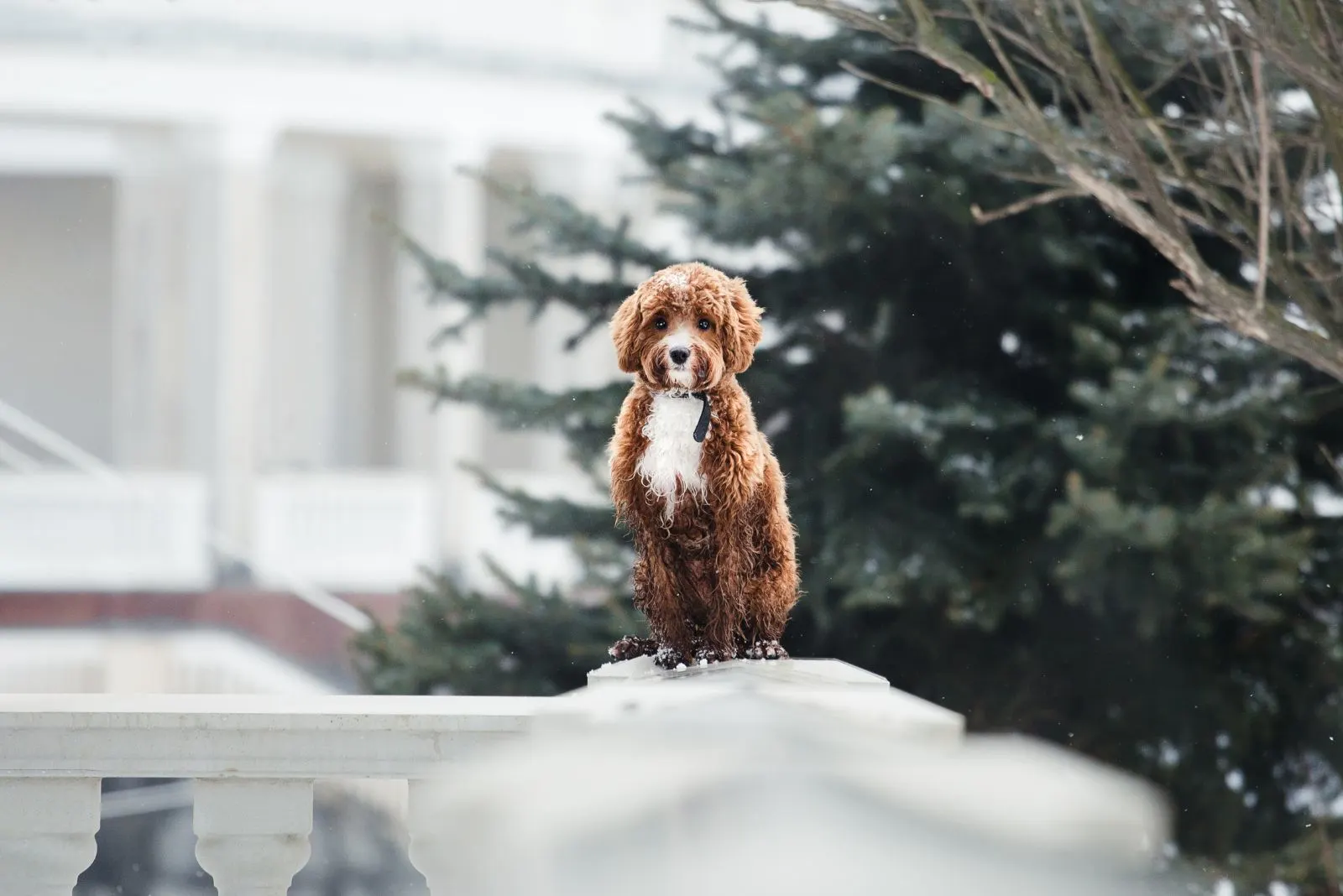 With nearly fifty years of experience, AA Ridgewood Kennels II is a second-generation breeding facility that has amassed the necessary skills and chosen the best breeding practices to produce small dog breeds that are healthy and content.
They collaborate with breeders who have been licensed, inspected, and recognized by the USDA, and they have a system that enables them to highlight the superior breed, veterinary treatment, and good animal husbandry practices that raise the caliber of their puppies.
AA Ridgewood Kennels II extends a health warranty for the duration of the pup's lifespan while ensuring the soundness of its puppies' bodies, minds, and social skills.
They reserve the right to refuse a sale if they feel a possible customer is unsuitable for their puppy, however they do not ship puppies.
Breeder Contact Details
Website: AA Ridgewood Kennels II
Phone: 610-873-7045
Address: 5015 Lincoln Highway, Kinzers, PA 17535
Read Next: 12 Best Cavapoo Breeders In The U.S. – Cute Doodles For Sale
12. Shade Mountain Kennel — Beaver Springs, PA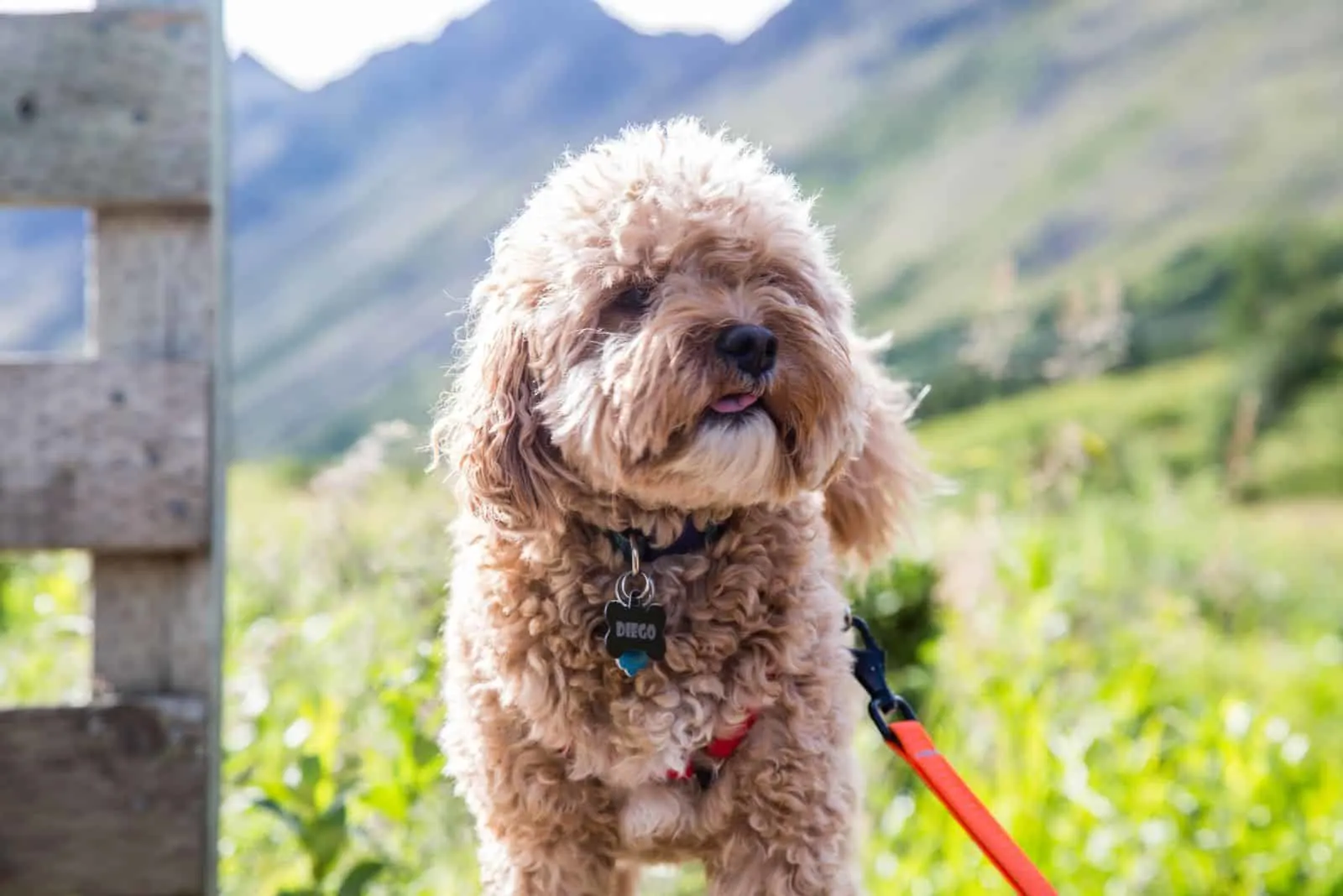 Shade Mountain Kennel can supply you with a puppy whose parents have passed temperament and health tests from respectable, qualified breeders.
They have more than 19 years of experience and are PA state-licensed and AKC-inspected. They are currently utilizing modern technology to further enhance their breeding program.
Currently, in addition to their usual screening procedure, they are DNA testing all of their parent canines. You can be certain of the breed you are getting since they are checking for hundreds of genetic flaws and making sure the breed is perfect.
They believe this gives you an even better experience and more peace of mind in addition to their usual standards for parenting pups.
Although there aren't many puppies available, that's only because they prioritize quality over quantity.
Breeder Contact Details
Website: Shade Mountain
Email: [email protected]
Phone: 570-765-3653
Address: Stage Road, Beaver Springs, PA 17812
13. Yankee Doodles And Poodles — Avella, PA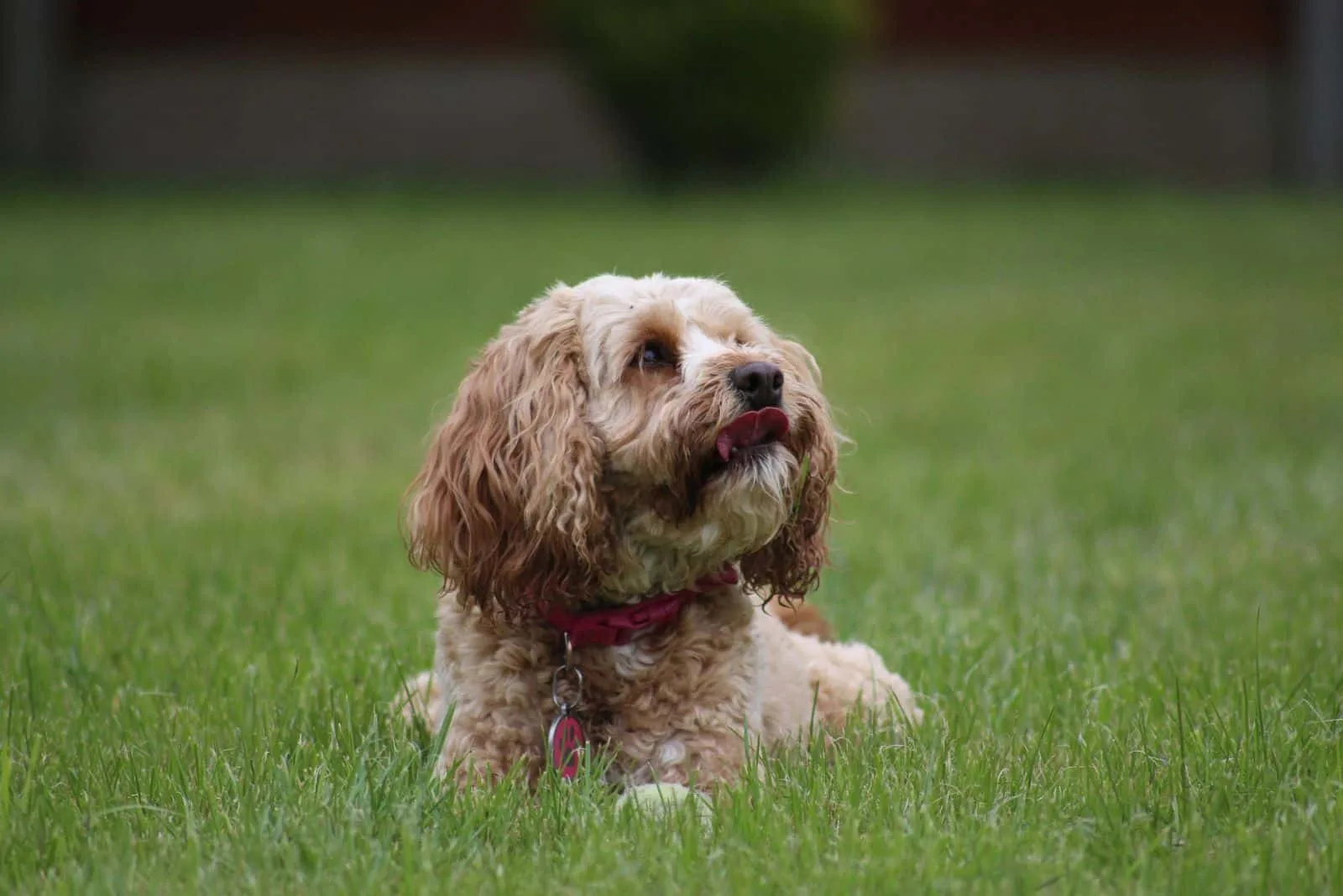 The lucky number thirteen on our list of best Cavapoo breeders in Pennsylvania is an establishment known as Yankee Doodles And Poodles.
This small breeder is situated in a small town called Avella, located in southwestern Pennsylvania, about a forty-minute drive southwest of Pittsburgh, and just over three hours from the Ohio state border.
Their dogs grow up in their homes and are loved family members as well as pets.
They cordially invite you to meet them and their little animal family and see why they provide the nicest family pest you'll ever meet.
Their puppies are socialized with children and other animals while being nurtured in the owners' homes, never in kennels.
Breeder Contact Details
Website: Yankee Doodles and Poodles
Phone: 724-587-5640
Address: 4951 Jefferson Avenue, Avella, PA 15312
Read next: Reasons Why You Must Own A Mini Cavapoo
14. Crossfield Doodles — East Greenville, PA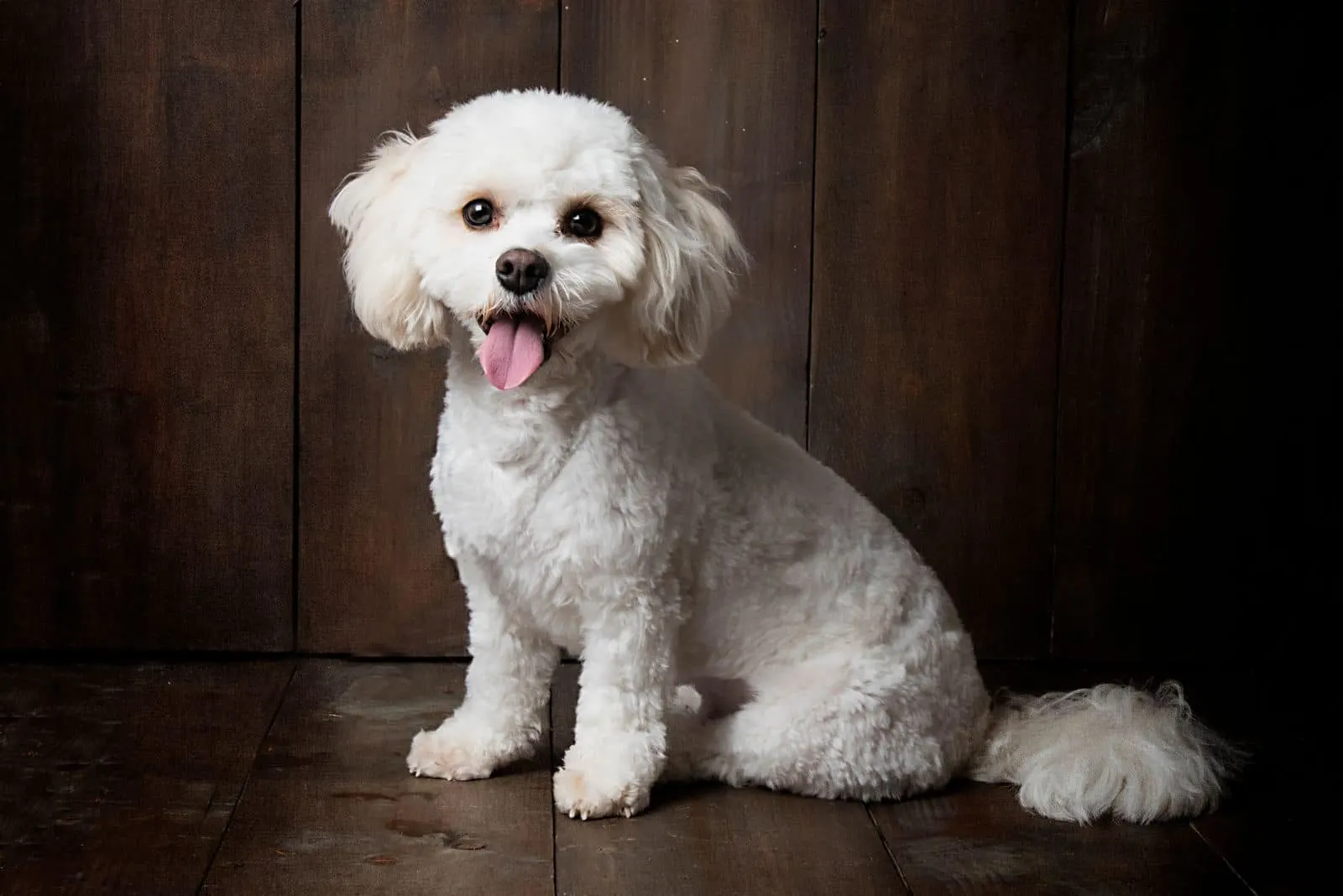 Southeastern Pennsylvania's hills are the breeding and raising grounds for Crossfield Doodle puppies. They are located one hour north of Philadelphia, two hours southwest of New York City, and three hours northeast of Washington, DC.
Every other week, the mom and the puppies are dewormed with a puppy-safe product. Even before returning home, these puppies are taken to the veterinarian for their initial checkup so they can get vaccinated and undergo a puppy exam.
They are present for some of the most complicated and stressful periods of the puppy's development, and they can guide you through it until the puppy gets easier to manage.
Breeder Contact Details
Website: Crossfield Doodles
Email: [email protected]
Phone: 267-632-9609
Address: 113 Landis Road, East Greenville, PA 18041
15. Matthew Stoltzfus — Gap, PA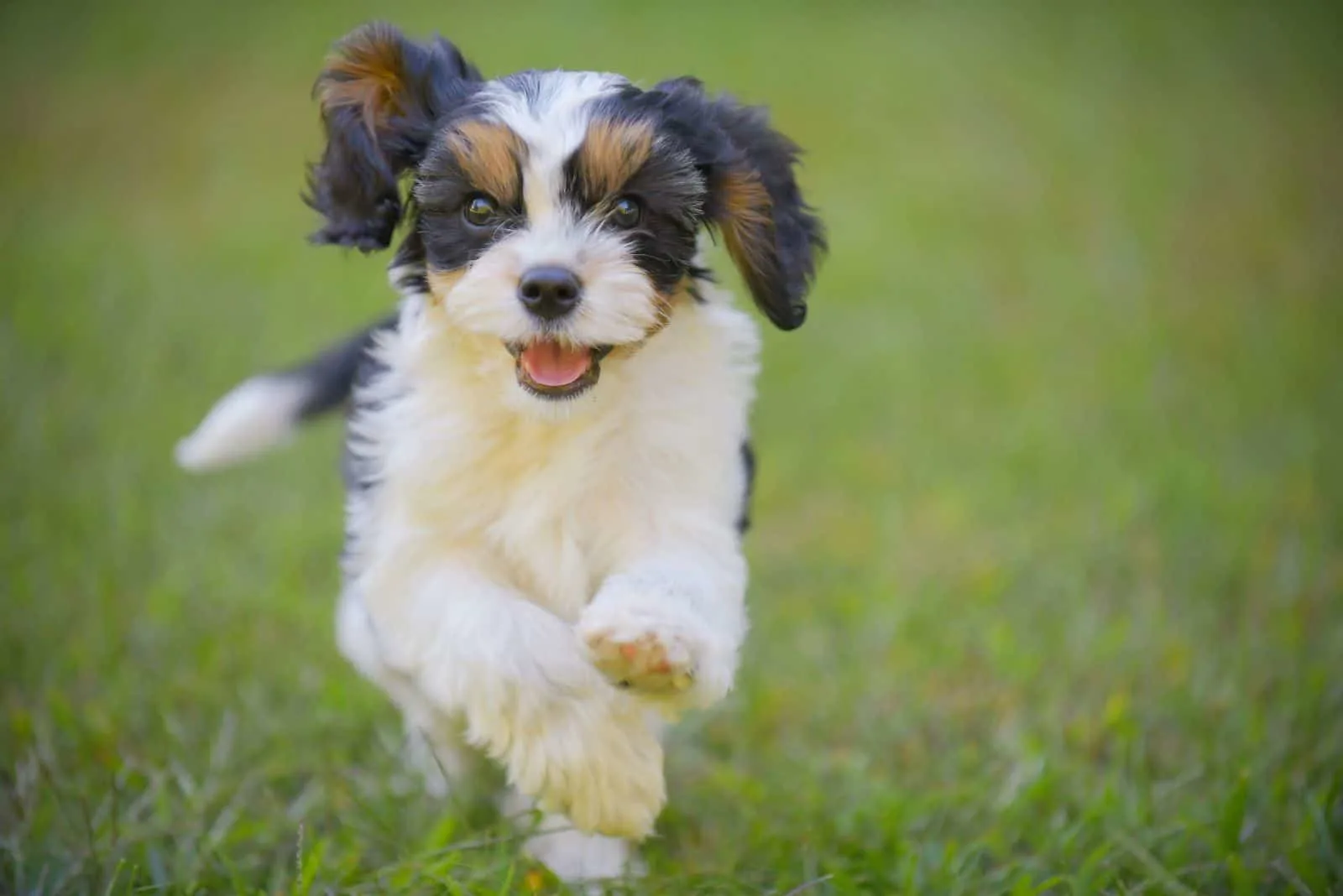 Professional dog breeder and dog show handler Matthew B. Stoltzfus' facility is called Millwood Puppies, and it is located in the picturesque countryside of Gap, Pennsylvania.
The breeder guarantees only the best health and highest overall quality in their puppies. All of the sires and dames of their adorable puppies have undergone testing and have been found to be free of genetic abnormalities.
Additionally, licensed veterinarians certify that all dogs and puppies for sale are healthy, up to date on all vaccinations, and dewormed.
And since the dog's behavior can slightly change after being vaccinated, they also provide guidance and tips on how to adapt as the dog owner.
Breeder Contact Details
Website: Matthew Stoltzfus
Email: [email protected]
Phone: 484-643-3555
Address: 346 Millwood Rd, Gap, PA 17527, United States
Final Thoughts
You're in luck if you live in Pennsylvania and want to adopt a devoted, adoring, and energetic little dog. Many Cavapoo breeders in Pennsylvania are more than happy to assist you in finding the ideal puppy.
In the Keystone State, there are many different reputable breeders from which to choose. However, some stand out for providing premium pets and first-rate after-sales care. These licensed breeders don't work with puppy mills and have the best interests of the pups at heart.
These Cavapoo breeders in Pennsylvania are a terrific choice if you want to find a cute and devoted lifetime companion. Their loving demeanor combined with their low-shedding coat makes them the perfect puppies for first-time dog owners.
To get started, use the contact details that we have provided to get in touch with your preferred Cavapoo breeder and begin the process of adoption.
Read Next: 9 Best Cavapoo Breeders In New Jersey That Are Not Puppy Mills