Designer breeds always make you warm around the heart. Adding one of the many fashionable crossbreeds to your family can inject that much-needed fun and relaxation into life. This is why I prepared a list of the most reputable Cavapoo breeders in New Jersey.
New Jersey can get cold, and warming up with your new puppy can speed up the winter period. If a Poodle is too big, and the Cavalier King Charles Spaniel is too yappy, then this cocktail of both will be the perfect dose of dog.
You do not need to worry about negative reviews and unhealthy dogs with this list because Pupvine makes sure only the good ones get writing space. Let us not lose any more time and get on with the breeders.
Cavapoo Puppies For Sale In New Jersey
1. Bark Avenue Puppies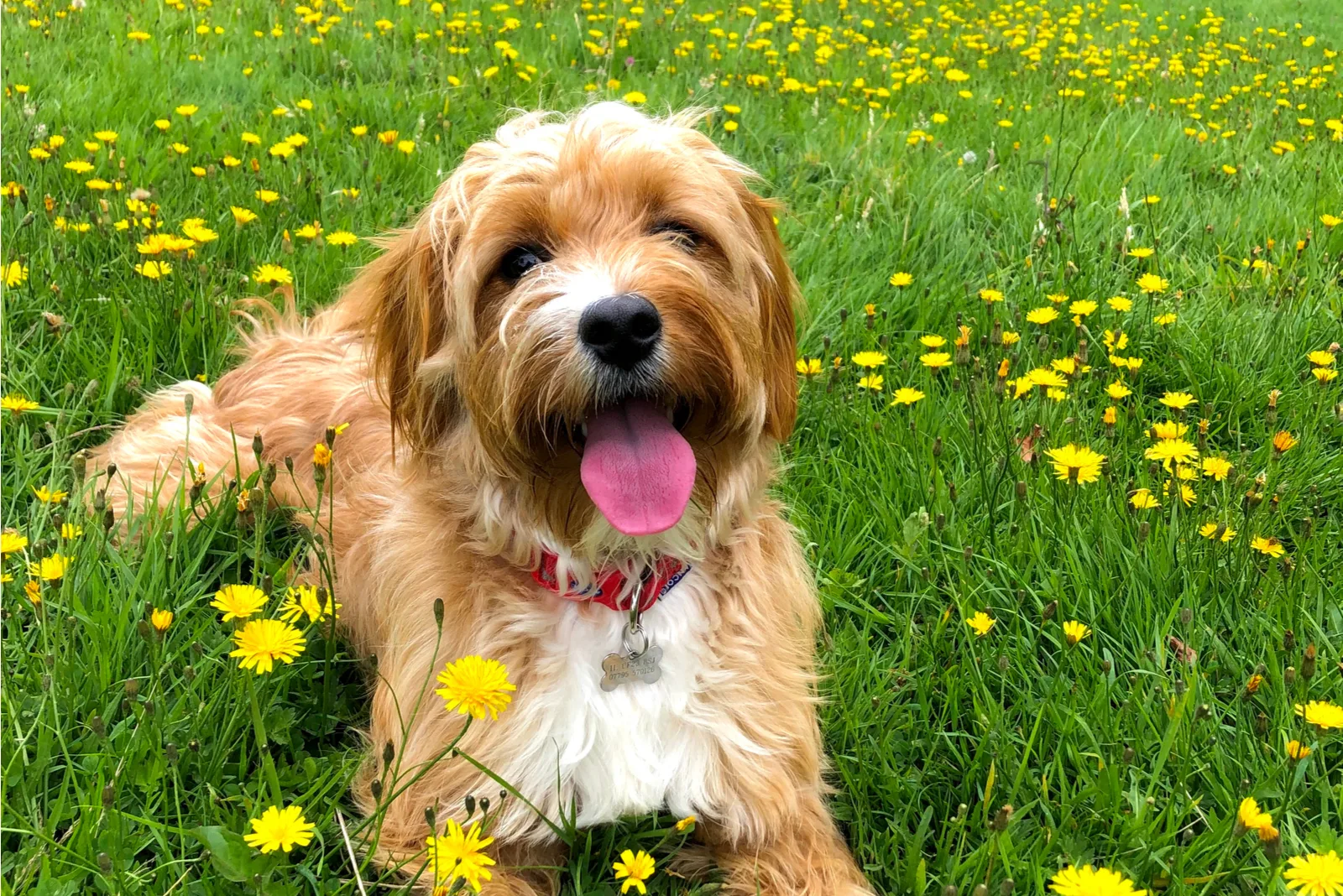 This is not a breeder, but they certainly take breeder reputation seriously. Based in New Jersey, this family-owned business gives breeders without a website a chance to share their love for dogs with potential owners.
You can find more than Cavapoo pups here, and matching you with the perfect puppy is a breeze. Their puppy-matching service deals only with breeders who have already done vaccination, deworming, and microchip puppies.
In addition, all the pups have health guarantees and are vet checked, so you are safe on that front. The dog's parents are always health screened, and you are given certificates that prove no genetic disease is present in the bloodline.
Adoption is also possible, as they help rescue dogs find a new home where love will be given in abundance. The same care is taken of both, and you need not worry about being in the unknown about their health status.
If you feel like it, you can shop for some fashionable accessories and clothes for your new puppy at their pet store, but there are no pets for sale in the shop itself.
The Process Of Acquiring A Puppy
If you are interested in a puppy, you can live chat on their website, fill out a contact form, or call and text. They certainly covered contact options well. Another option is visiting them if you live in the area.
To get information about puppy prices, deposits, and transportation, you will have to inquire first, but this should be easy, given all the available channels of communication at your disposal.
You will be able to see available puppies on their barkavenuepuppies.com website, along with all the information regarding breed, sex, color, etc.
Breeder Information
Address: 4 W Front Street Red Bank, NJ 07701
Phone: Shop: +1 732-741-4175 | Cell phone: +1 732-925-3173
Email: [email protected]
Website: Bark Avenue Puppies
2. Bliss Kennels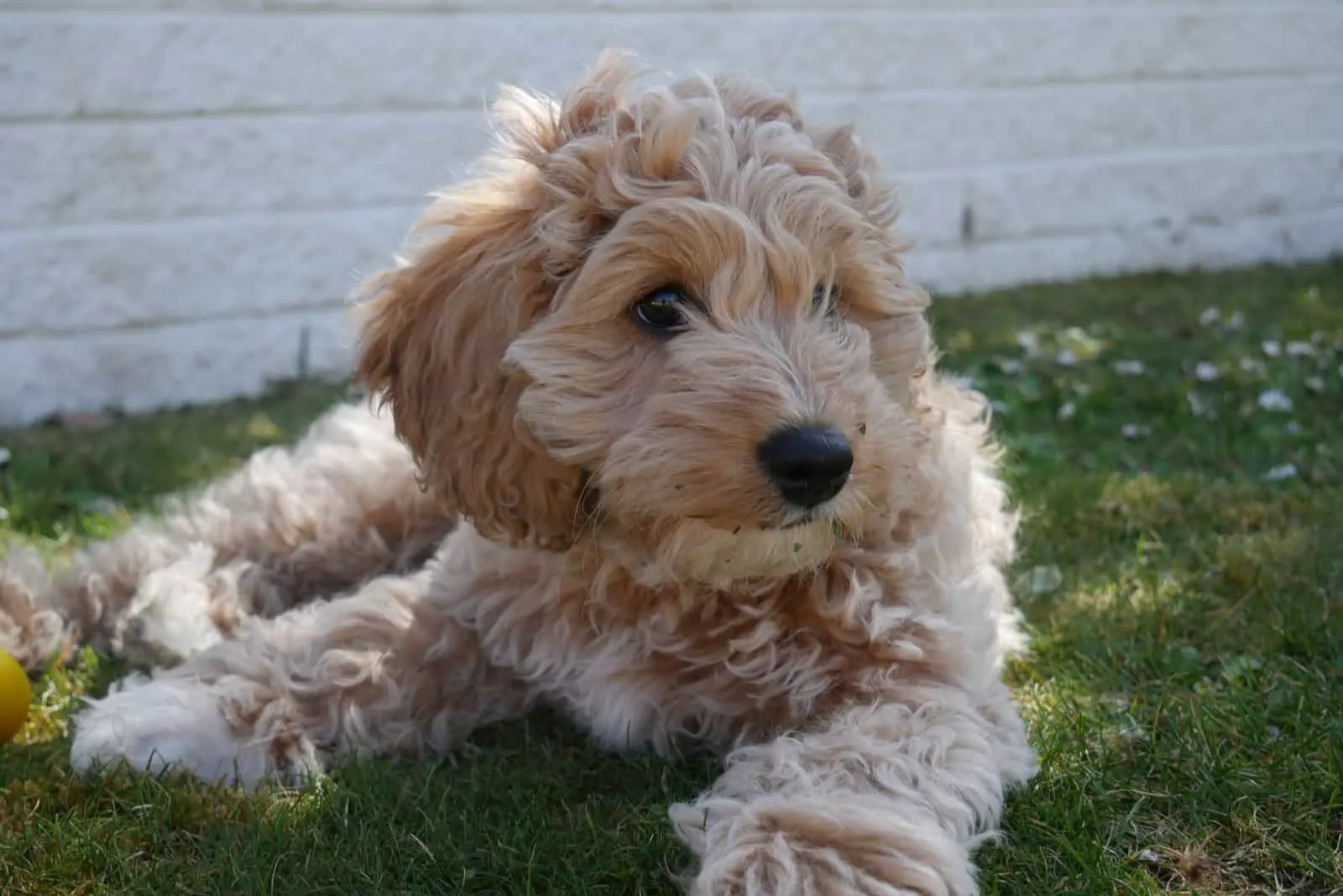 Farm life always requires a dog. This is why at Bliss Kennels, dogs have been a must-have for over thirty years. Other than Cavapoos, they specialize in breeding Goldendoodles, Labradoodles, and other types of Doodles.
They call themselves a "boutique", but I would call them a fashionable dog breeder. Their Cavapoo dogs live as family members on the farm and in the house, so socialization is no problem. They are crate-trained, potty-trained, and desensitized.
For those who live in an apartment, indoor potty options are also available. You can read more about it in our article on the best indoor potty choices for dogs.
Producing healthy, allergy-friendly canine best friends was Bliss Kennel's goal, and they have achieved that. Their dogs are vaccinated, dewormed, microchipped, and come with a six-month health guarantee.
The Process Of Acquiring A Puppy
Whether you prefer calling, emailing, or visiting in person, Bliss got every option available. Visitations are by appointment only, but you should be able to schedule something quickly.
A sample of the puppy contract is available, along with a quick start guide or FAQ. Prices, deposits, and transportation information will be given in reply to your puppy inquiry. Keep in mind that a 6.2% NJ State tax is charged for all puppies.
Breeder Information
Address: Northern New Jersey
Phone: +1 973-876-1680
Email: [email protected]
Website: Bliss Kennels
3. Mulberry Farm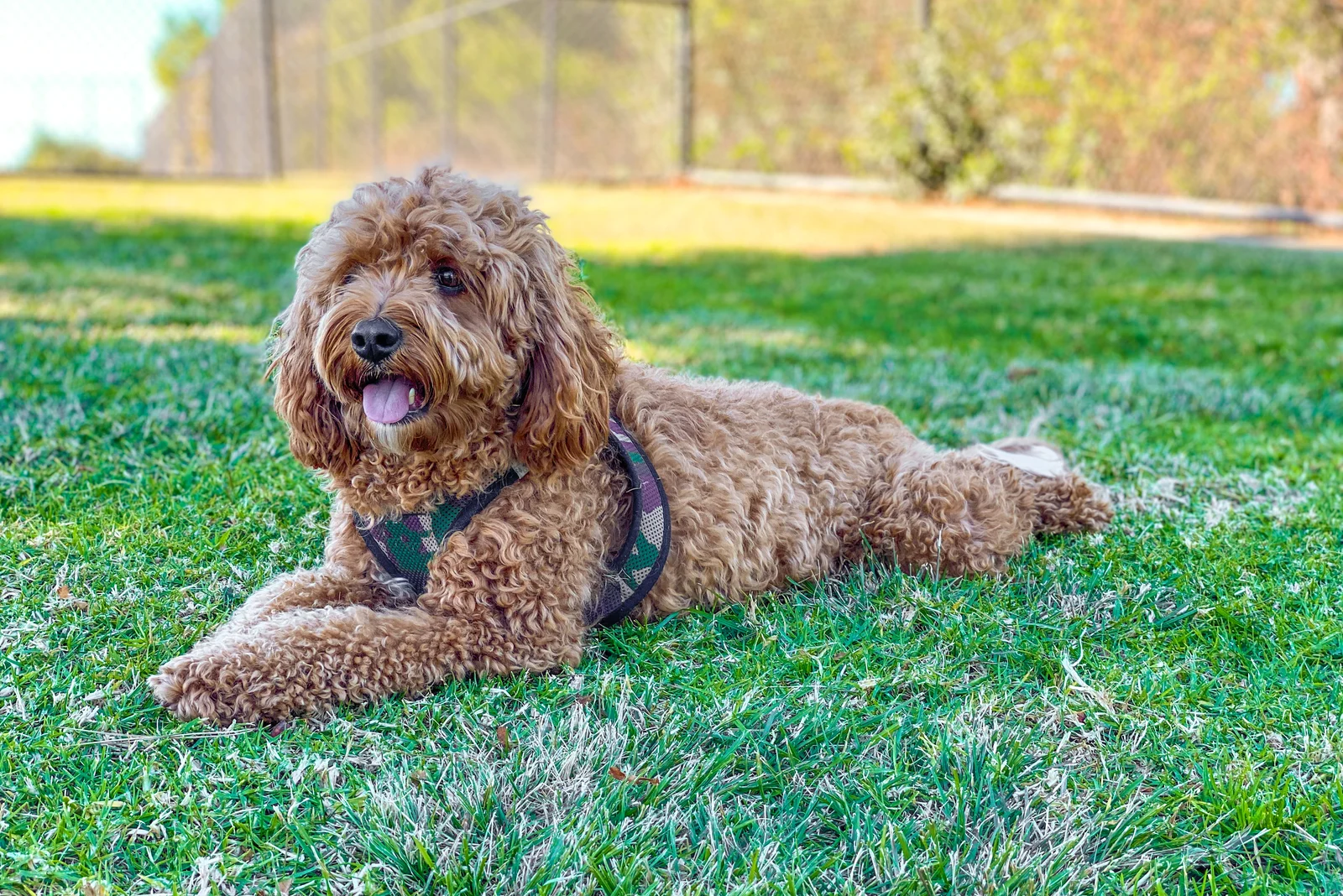 Any animal would be happy to be part of the family at Mulberry Farm. Their Cavapoos, Cockapoos, Poodles, and American Cocker Spaniel puppies are all bred for the purpose of getting the healthiest, well-balanced, allergy-friendly designer breeds.
Read more about the differences between an American and an English Cocker Spaniel in our comparison article if you want to explore the possibility of getting one at Mulberry Farm.
Having good references is great, but being a dog breeder for over fifty years is an amazing accomplishment. Not only that, they have been featured on CBS and NBC and have champion bloodlines in their portfolio with Canine Good Citizen (CGC) and Therapy Dog (TD) titles.
Of course, all the purebred dogs are AKC registered, but the Cavapoos receive the same treatment in terms of health guarantee and certificates, vaccination, deworming, and socialization. Future Cavapoo-loving families are encouraged to visit the farm to experience the facility first-hand.
The Process Of Acquiring A Puppy
You can call, email, or try your luck messaging them on Facebook. Visitations are by appointment only, but the owner gladly takes appointments for families who show serious interest in puppies.
The puppy contract is thorough and duals as a health guarantee. Getting on the waiting list is easy — you express your puppy preference and pay a $500 deposit fee to reserve it. Keep in mind the deposit is non-refundable.
Prices depend on coat color, markings, and how big the puppy is but vary between $3000 and $3500. The NJ state tax is an added cost not expressed in the puppy price.
Breeder Information
Address: 349 Rossway Rd, Pleasant Valley, NY, United States, New York
Phone: +1 845-635-9609
Email: [email protected]
Website: Mulberry Farm
Socials: Facebook
4. Cavapoo Kennels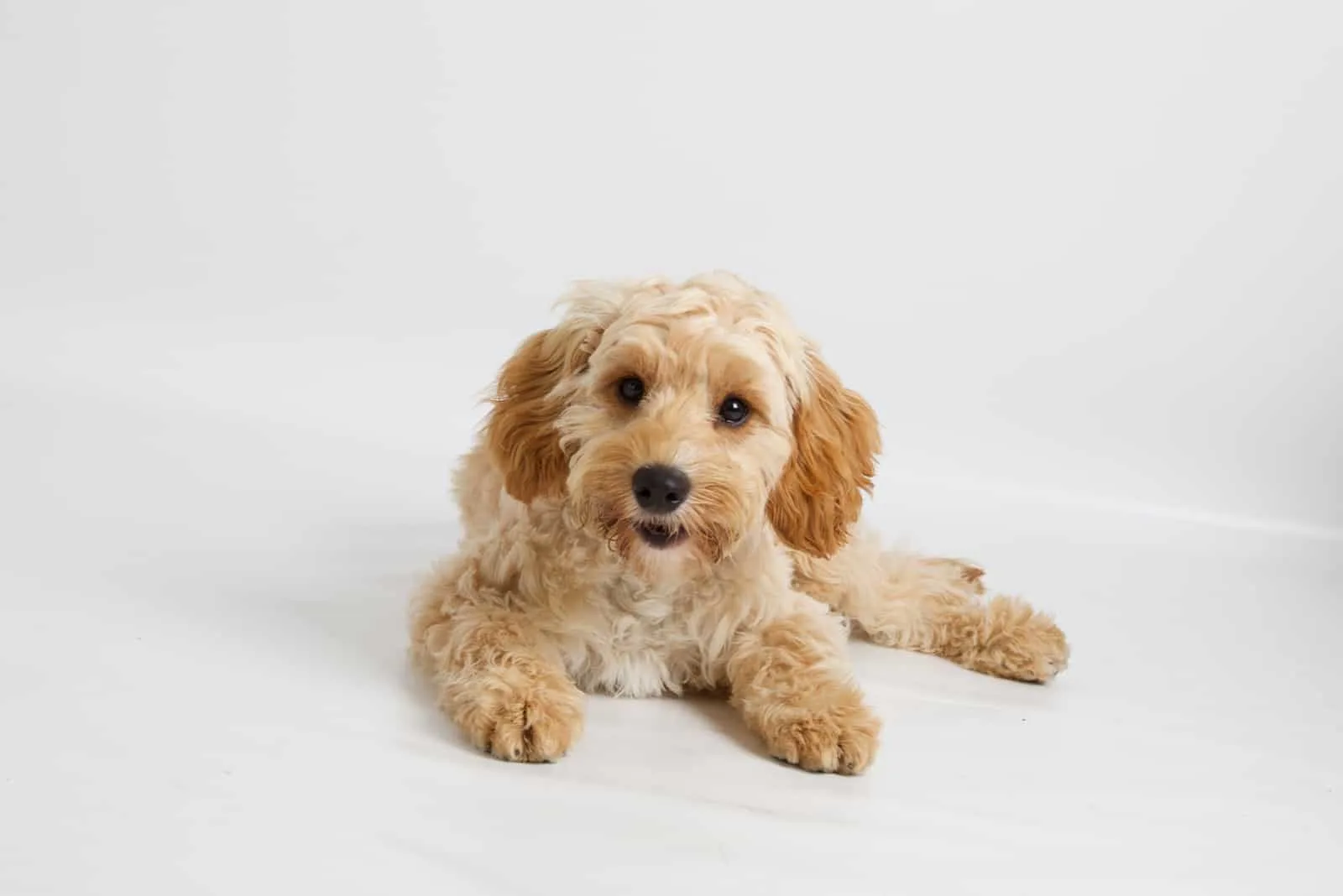 Ever felt like every dog breeder has the same program for every puppy? Well, Cavapoo Kennels adds more quality and individual commitment to established puppy breeding and raising programs.
Home-raised puppies are a delight, but the mental growth of each dog can vary from one puppy to another. This is why Cavapoo Kennels uses an eleven-week program instead of the usual eight weeks.
These crucial formative weeks can help your puppy instill great socialization skills so that there is no potty training regression once they are in their new forever home. The parents of all Cavapoo puppies at CK are health checked and come with a health guarantee.
Raw food diets are a disputed matter, but this breeder managed to incorporate them efficiently so that excellent nutrition further improves your new puppy's health.
The little ones are trained by professional trainers at eight weeks of age, allowing you to skip the sometimes difficult obedience training. Before the pup is ready for you, it will go through meticulous vet checks to ensure it is perfectly healthy.
The Process Of Acquiring A Puppy
Getting important information about prices, deposits, and transportation options can be done by sending an email or call. Visits are by appointment only, but keep in mind the breeder works from a family home, so only those who reserve their puppy with a deposit fee can discuss it.
Checking the latest updates on upcoming litters and puppy availability is best done by visiting their Instagram profile.
Breeder Information
Address: Western New York
Email: [email protected]
Website: Cavapoo Kennels
Socials: Instagram
5. Silver Nickel Puppies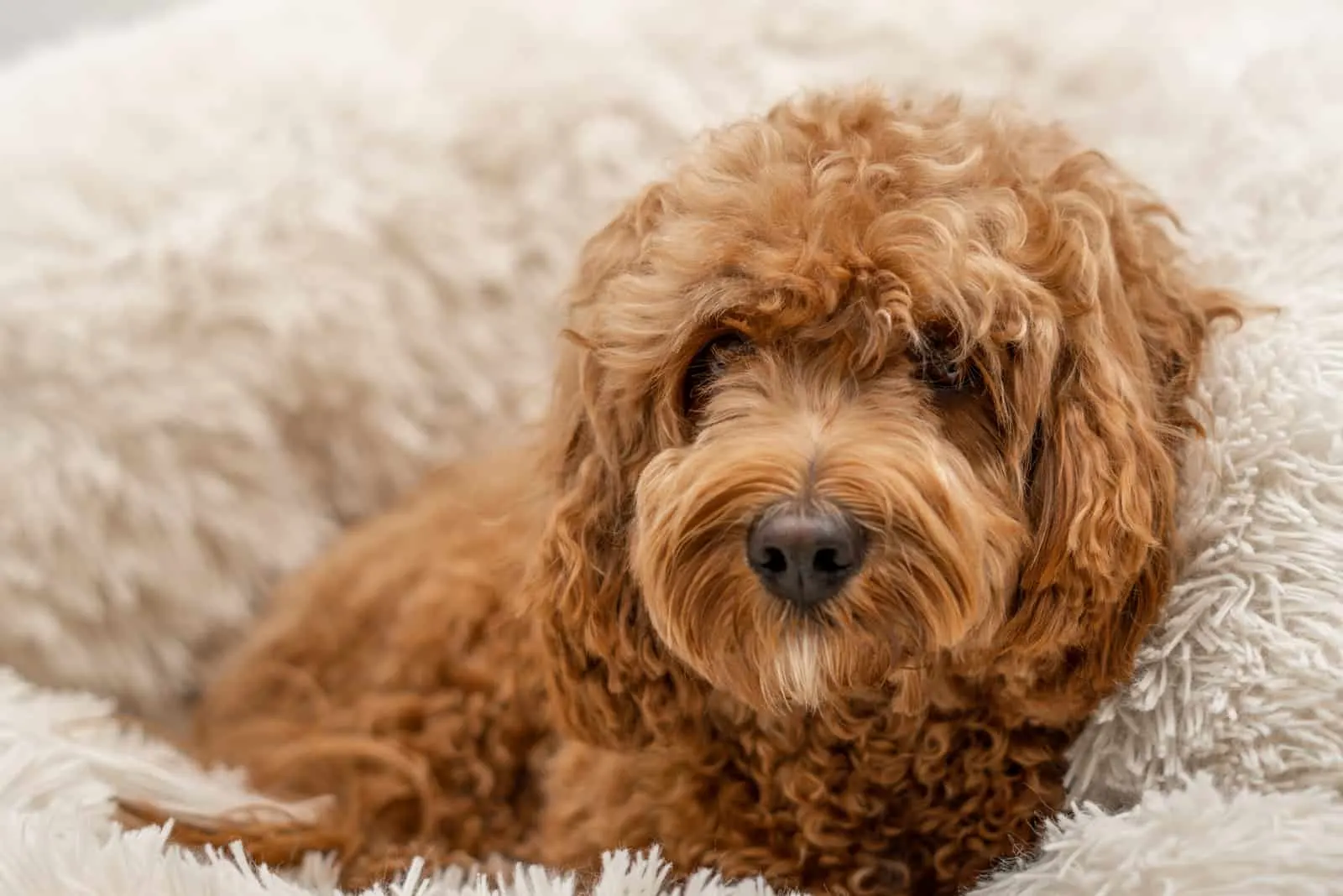 Finding a little color in a Cavapoo puppy in the middle of dense towering skyscrapers and gray concrete structures is easy when you know Silver Nickel Puppies exist.
Silver Nickel can get you Cavapoos that are bred are first (F1, F1b) or second generation (F2). If you find this multigenerational breeding stuff confusing, check out why the F1b Cavapoo is the best multigenerational breeding pup.
Working with breeders from across the country, they source exclusively the healthiest, happiest, and best-socialized puppies from Cavapoo breeders. Only vet-checked, vaccinated, and dewormed puppies make the cut in their puppy store.
The Process Of Acquiring A Puppy
If you are an NJ local, then visiting one of their shops will be the best way, but calling, emailing, or a contact form are good alternatives. Visiting to see the puppy is, however, only by appointment because the puppies are not held at the shop.
You will find the available puppies on the website, with a nifty form for each individual puppy. You can even see the number of people interested in that particular puppy above the dog's photo. Pricing, deposit, and transportation information is available on inquiry.
Breeder Information
Address: 85 W. Englewood Ave, Englewood, NJ 07631
Phone: +1 201-871-2040
Email: [email protected]
Website: Silver Nickel Puppies
6. Wayne Puppies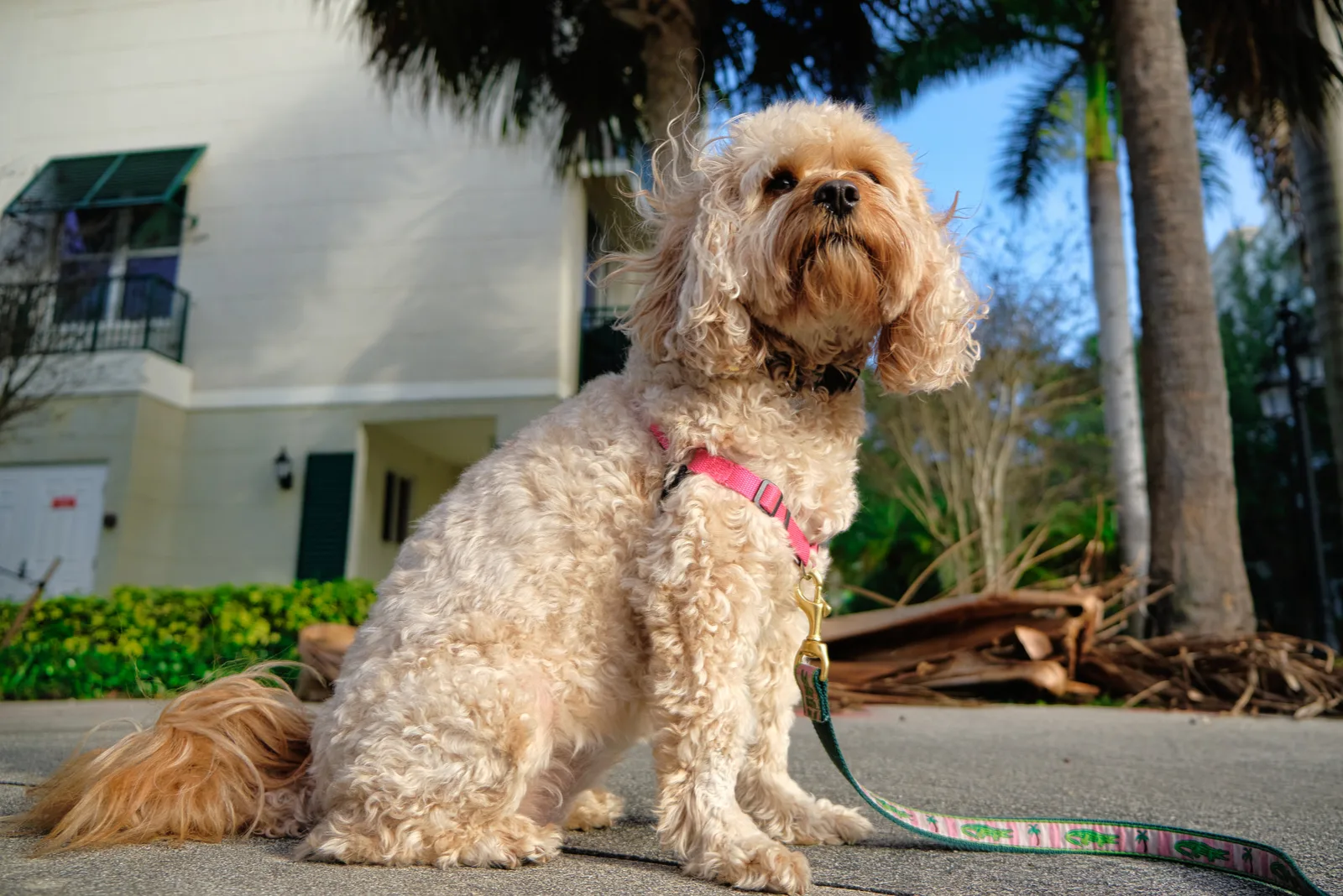 This might be Bruce Wayne himself mediating between potential Cavapoo buyers and reputable breeders. Whether you want an apricot-colored Cavapoo or any other designer dog breed, Wayne Puppies will be the hero you need and deserve.
Vaccination, deworming, a full checkup by a licensed veterinarian, and a temperament assessment are done after the puppy you choose comes to their shop. A six-month health guarantee is included with the puppy.
Other than giving a voice to breeders who do not want to dabble in online engagement, they offer grooming services, holistic dog food, accessories, and lots of other goodies.
The Process Of Acquiring A Puppy
Visiting their shop for more information might be convenient, but nothing beats a good old phone call. If you do reserve a puppy and place a deposit, you will have to make an appointment to see your puppy.
Reserving a puppy means waiting lists. Wayne Puppies does work with a good number of reputable breeders, so you are not going to have to wait a long time before your pick is available.
All the information regarding pricing and deposit fees is available after contacting them, but shipping is available to NYC residents from different areas. See this link from the waynepuppies.com website for a full list of areas covered.
Breeder Information
Address: 1055 Hamburg Turnpike, Wayne, New Jersey 07470
Phone: Phone: +1 973-832-7058 | Fax: +1 973-832-7059
Website: Wayne Puppies
Socials: Instagram
7. Furrylicious Puppy Boutique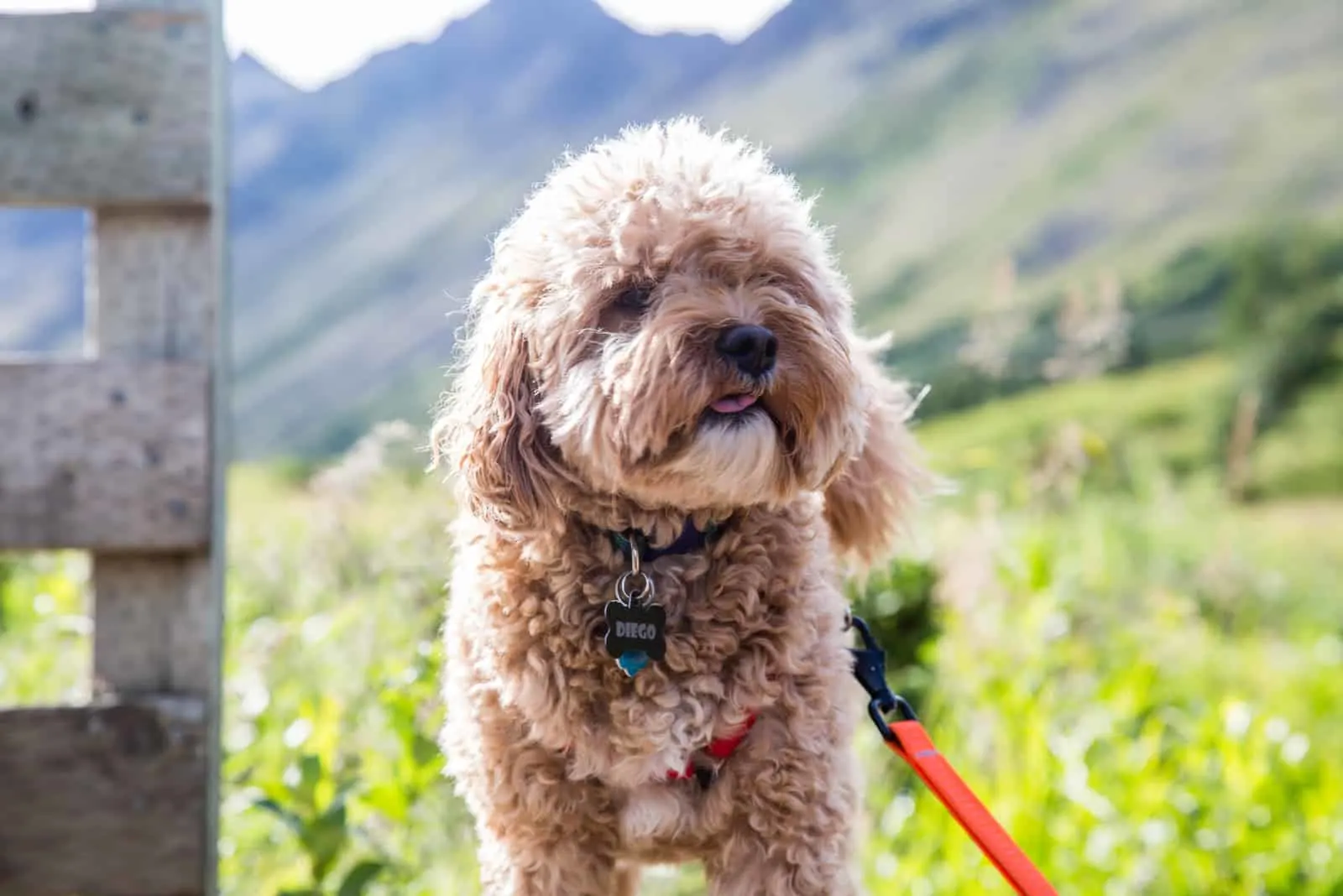 I do not like these boutique namings, but I like their puppies. Their Cavapoos are all from breeders who are licensed by the United States Department of Agriculture (USDA) and go through regular inspections.
Vaccinations, deworming, health screening, and a good pedigree are not all a dog requires to be an excellent pet. Getting the necessary attention also plays a major role, and there is no shortage of that for puppies at Furrylicious.
A one-year health guarantee is included with every puppy and a pedigree certificate for purebred dogs. You will also receive a guide for your new designer pup to effortlessly transition to its new home.
The Process Of Acquiring A Puppy
Shortages seem to be mentioned often around this breeder, but they do not seem to have any. Communication will not be a problem. Visiting, calling, mailing, live chatting on their website, or simply filling out a contact form makes for a great palette of options to get in touch.
There is no puppy application to fill out because they prefer meeting in person and seeing how well you rate as a potential owner.
The available puppies can be checked out on their website, but pricing and deposit information will be provided on inquiry. They do have transportation options but make sure you ask if your state/area is covered.
Breeder Information
Address: 531 Route 22 East, Whitehouse Station, NJ 08889
Phone: +1 908-747-4417
Email: [email protected]
Website: Furrylicious Puppy Boutique
Socials: Facebook | Instagram | YouTube | Twitter | Pinterest
8. Dobralco Cavapoos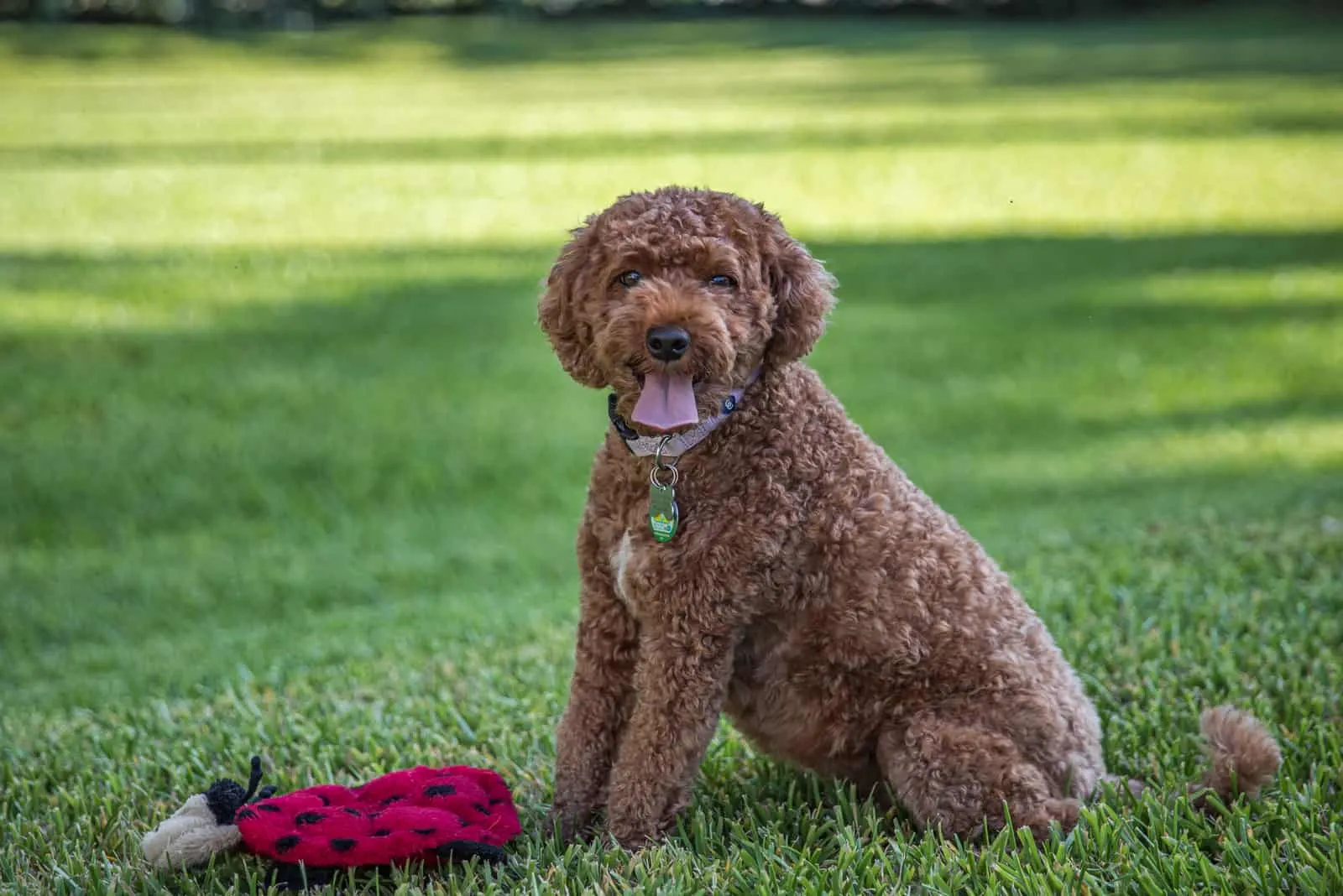 Small breeders are sometimes the ones that impress you the most. Breeding, caring for, and having people over to visit the puppies can be really stressful. At Dobralco, this is no problem.
The owner is direct and with a clear goal — do it well, not in abundance. All of the adult dogs at Dobralco are health screened for genetic diseases like degenerative myelopathy, and the puppies are vaccinated, dewormed, and well-socialized.
A one-year health guarantee is included with every puppy and covers congenital diseases. Puppies are ready for their new homes at eight weeks old.
The Process Of Acquiring A Puppy
Only email is available for getting in touch, but the owner regularly updates the website and their Facebook and Instagram pages.
A puppy application is required before you receive a response. If you are approved, a partially refundable $200 deposit fee will get you on the waiting list. The owner says six to nine months is the average wait time for you to get your pick of the litter.
The litters are available for selection at five weeks of age, and only people who expressed interest in the litter aged five weeks will be contacted.
Although the breeder is located in South Carolina, they do offer transport to the Northwest, including New Jersey. The transportation company is owned by the owner's daughter, so door delivery is available across the continental US.
Breeder Information
Email: [email protected]
Website: Dobralco Cavapoos
9. Luvly Acres Cavaliers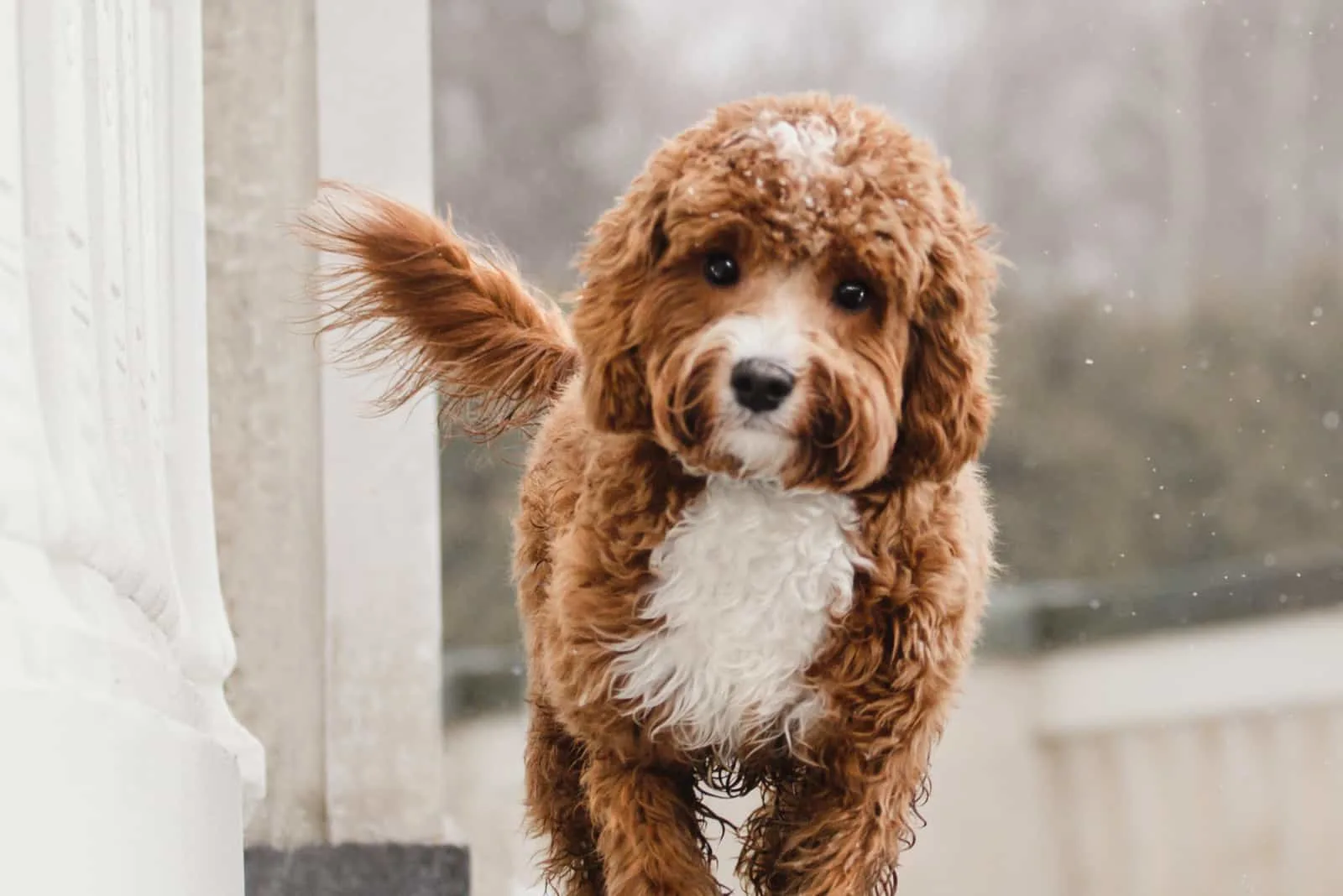 The name might be misleading because they breed Cavapoos too. And their Cavalier King Charles Spaniels are some of the best bloodlines available.
It speaks volumes when the designer dog breed business has its own line of parent breeds. Their Cavaliers come in many colors, but it is their Cavapoos that take the show. Every puppy has the first round of shots, deworming, and a one-year health guarantee.
Regular health screening of the puppy's parents rules out any genetic diseases that might sneak past you. Though they do not produce many litters of Cavapoos, they are worth waiting for.
The Process Of Acquiring A Puppy
Two phone numbers and two email addresses are available for contacting Luvly Acres. A contact form is available on their website. You can also inquire about visiting their beautiful ranch.
Details about puppy prices, deposits, and transportation options will be discussed once you get in touch.
Breeder Information
Address: 91 Saint Bernard Way, Stanfordville, NY 12581
Phone: Cell phone: +1 845 418 8706 | Home: +1 845 868 1276
Email: [email protected] | [email protected]
Website: Luvly Acres Cavaliers
Socials: Facebook
Summary
With designer breeds, it is extremely important to avoid sketchy sellers. If you see loads of puppies for sale without pedigrees, health certificates, photos, and answers to your questions — it is a puppy mill.
All of the Cavapoo breeders in New Jersey from this list are reputable and provide a great customer experience for those who decide to get a puppy from them. I hope this list helped you narrow it down to one Garden State breeder. Good luck with the puppy browsing.
Read Next: 15 Best Cavapoo Breeders In Pennsylvania: Best Pups in PA