Purebred dogs have stepped in the shadow for the past several decades because a new flavor has entered the scene. I'm talking about designer dogs, mostly Doodles that have won the hearts of many dog lovers. One of them, in particular, is the Cavapoo (or the Cavoodle).
The wonderful Cavapoo comes from the Cavalier King Charles Spaniel and the Poodle. These two purebred dogs have joined to create an amazing designer puppy. But, where do you find these fashionable pups?
If you're after the ideal Cavapoo puppy and live in the area, you should check out this list of best Cavapoo breeders in New York – the only breeders you can trust in this state.
Cavapoo Puppies For Sale In New York: My Top Picks!
Down below, you'll find a list of the best Cavapoo breeders in New York. Many of them have a long tradition of breeding Cavapoos behind them.
They're mostly home-based, reliable people who care more about the puppies than the dollars they make. If you live in the state of New York or in the area, and you're looking for a Cavapoo, these are the people you should check out.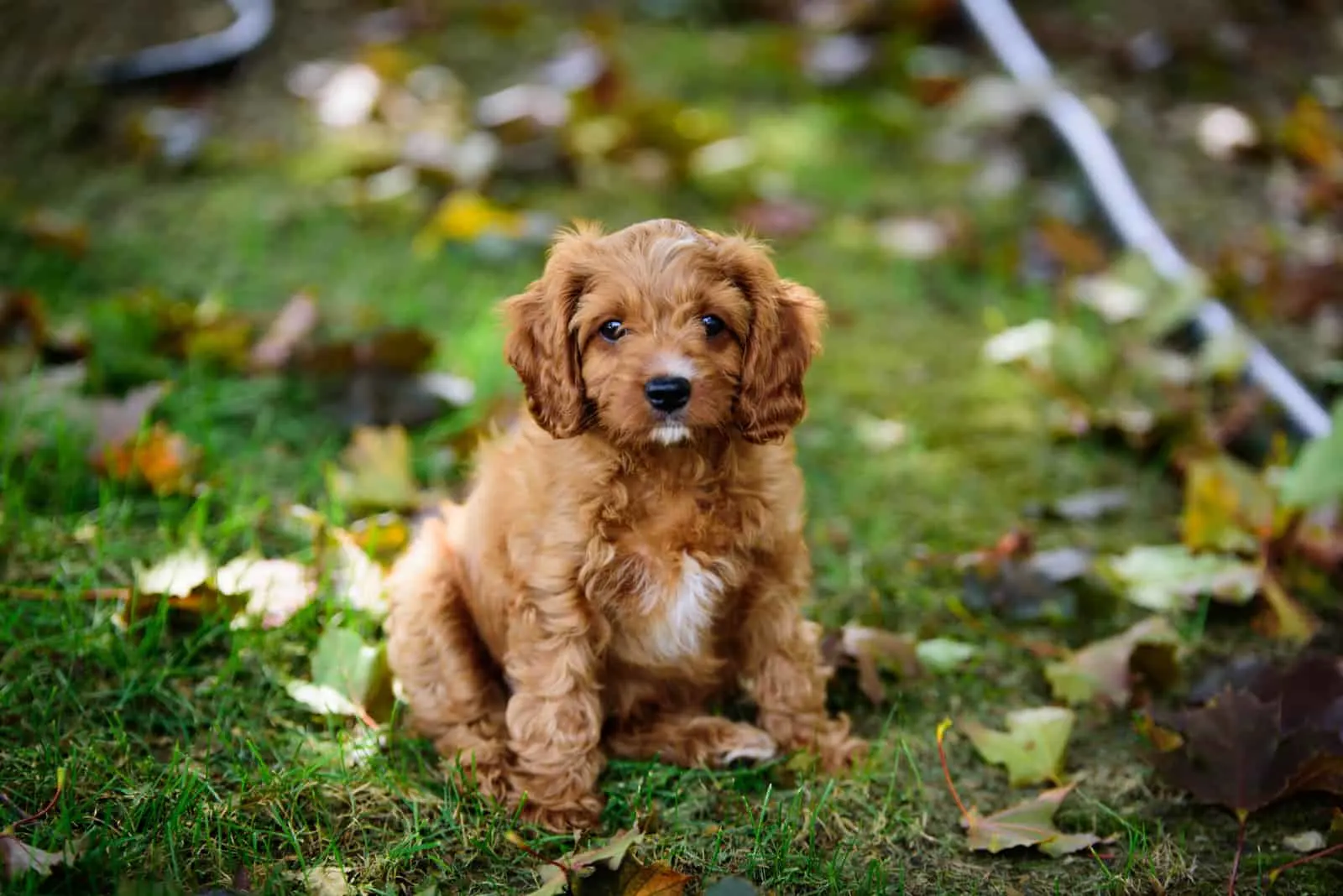 Address: 5785 Waters Rd, Lowville NY
Phone: 315-286-4544
River's Edge Cavapoos is a family business located in the Adirondacks. This family of eight enjoys every moment spent on their dairy farm. And, their Cavapoo pups enjoy it, too! Living on a farm has many benefits and this Cavapoo-loving family knows them all.
River's Edge Cavapoos are bred and raised as dear family members. Guaranteed, they don't keep their Poo's locked in kennels. Instead, the pups run freely, exploring the farm. If there are too many puppies at the same time at home, the family will let the guardian homes have some.
Supporting a guardian home program ensures that all puppies are well-taken care of. This is also an opportunity for people who can't afford a River's Edge Cavapoo to spend precious moments with these cute puppies.
I completely understand why many dog lovers want to be a part of the guardian program. River's Edge puppies are pretty pricey. The price of a Cavapoo puppy from this breeder is around $3,500. And, there's even a waitlist with deposits.
You will need to pay a $250 fee twice to keep your spot on the list secured. In return, the breeder will keep you posted on the puppy's growth, send photos, and update you until you two meet.
The breeder of River's Edge guarantees their puppies, as well as parent dogs. Previously inspected parent dogs are free from health problems and genetic illnesses.
You can even check their genetic testing results on their official website! All puppies come previously-inspected by their vet, vaccinated, and ready for you to take your puppy home.
They offer a two-year health guarantee that covers genetic issues. If a puppy develops a genetic problem within these two years, the breeder will take it back and offer you a new one. But, to get the warranty, you better take the puppy for a vet checkup within 72 hours of the purchase.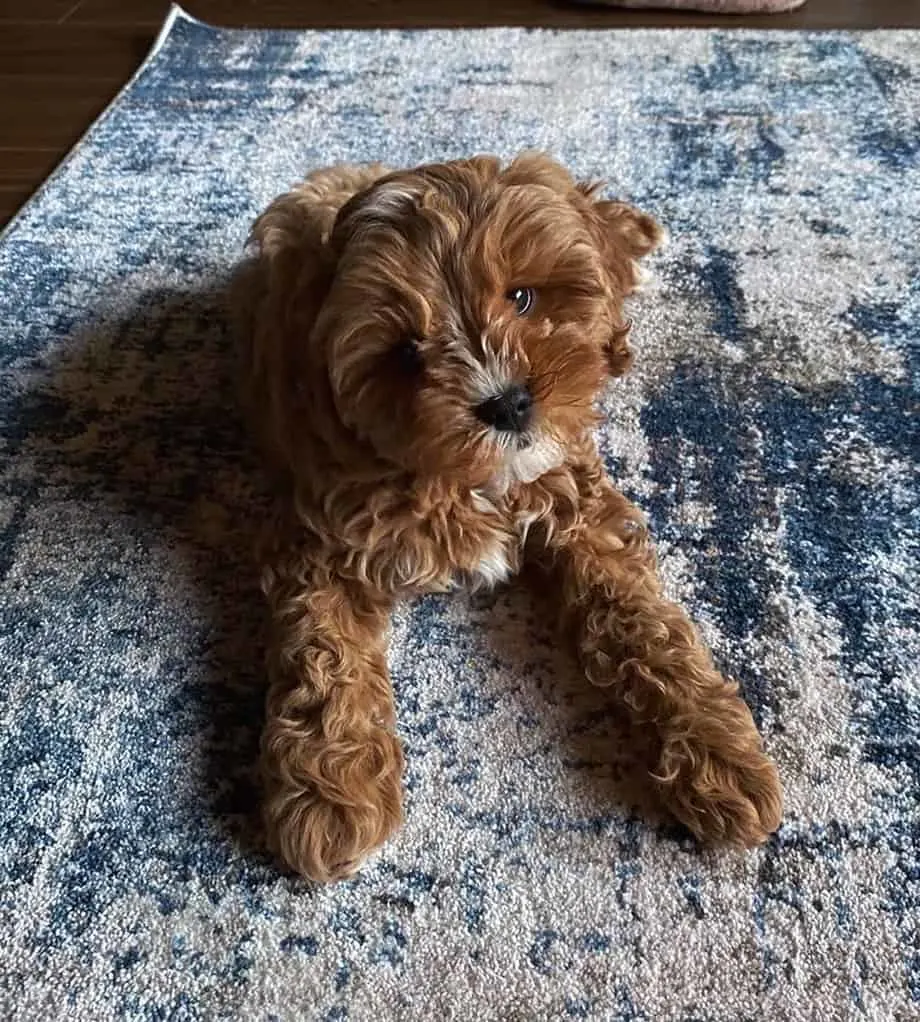 Photo from: @cavapooempire
Address: [email protected]
Phone: 607-267-6255
Social media: Facebook
I always like to recommend good, small breeders because I feel like they have more to offer. More love, more care, and more healthy pups. Dobralco Cavapoos is a breeder that offers more. They've been around for a while, and if you're into Cavapoos, you've probably heard of them.
The breeder states that all of her puppies are born in her house. The puppies stay there without even seeing a kennel. In fact, no puppy or adult Dobralco dog is sent away to a guardian home.
They want to take care of their pups personally, trying to make a connection and teaching them basic socialization lessons. And, let me tell you something: they're not good at it; they're terrific!
Dobralco Cavapoos are friendly pups used to being around kids and other animals. They're completely healthy and free from hereditary diseases. Testing results will be provided if asked for!
To get one of their Cavapoos, you will need to have a budget of $2,500, including a $200 partially-refundable deposit. Their waiting list is not that long, unlike some breeders that have two to three-year long lists. You will need to wait from six to nine months for a new puppy.
When the litter arrives, you will also need to wait eight weeks before you get to take your puppy home. The puppy will be fully checked by the vet, vaccinated, and submitted to deworming.
If you live in the area and need help with the transport, the owner's daughter will be happy to bring your puppy home for a small fee of $150.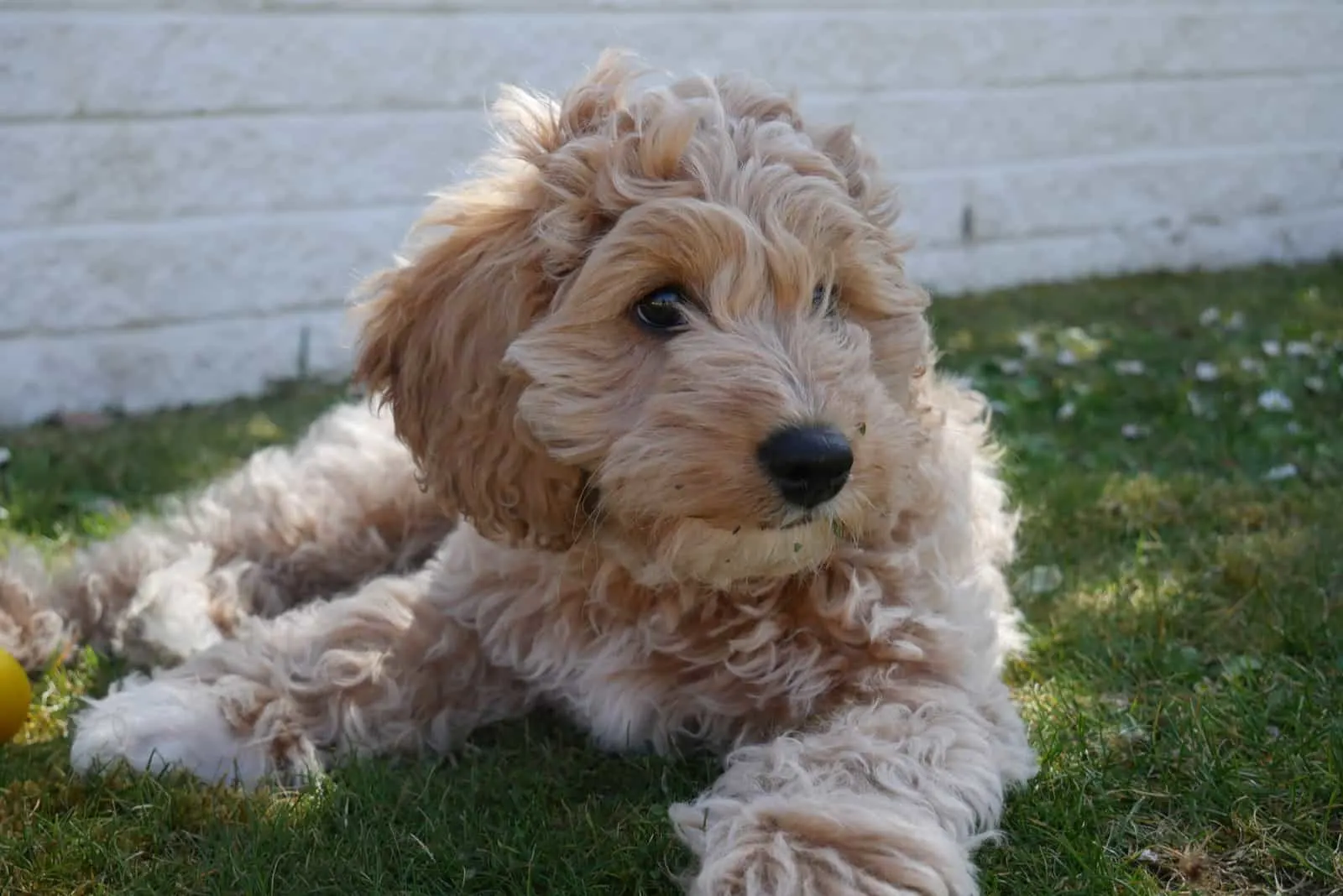 Breeder's name: Judy Vico
Phone: 845-418-8706, 845-868-1276
Email: [email protected], [email protected]
Address: 91 Saint Bernard Way, Stanfordville, NY 12581
If the road ever gets you halfway from NYC to Albany, you should visit Stanfordville; a place in Dutchess County and home to amazing pups. Judy DiVico is the breeder and owner of this ranch. She will show you the loveliest Cavapoos at Luvly Acres Cavaliers.
Judy is devoted to raising her pups alongside other animals, including Morgan horses, and her sweet German Shepherd named Loki. But, Judy didn't start breeding dogs just like that. It all started some 20 years ago. It was the year when Judy got her first Blenheim female named Jade. Shortly after, Jade got some male company, Morgan. And, the rest you can imagine yourself.
Judy's Cavapoo puppies are well-socialized, spending lots of time with other animals and people of all ages. They're sweet with everyone… go figure!
Judy fell madly in love with this dog breed, raising happy and healthy Cavapoo puppies. Today, she's one of the finest Cavapoo breeders in New York.
If you get a puppy from Judy, you can rest assured that the puppy is healthy, tested for various genetic diseases, and checked by their vet. Judy also offers a one-year health warranty on all her Cavapoo puppies, so you can safely purchase one of her dogs.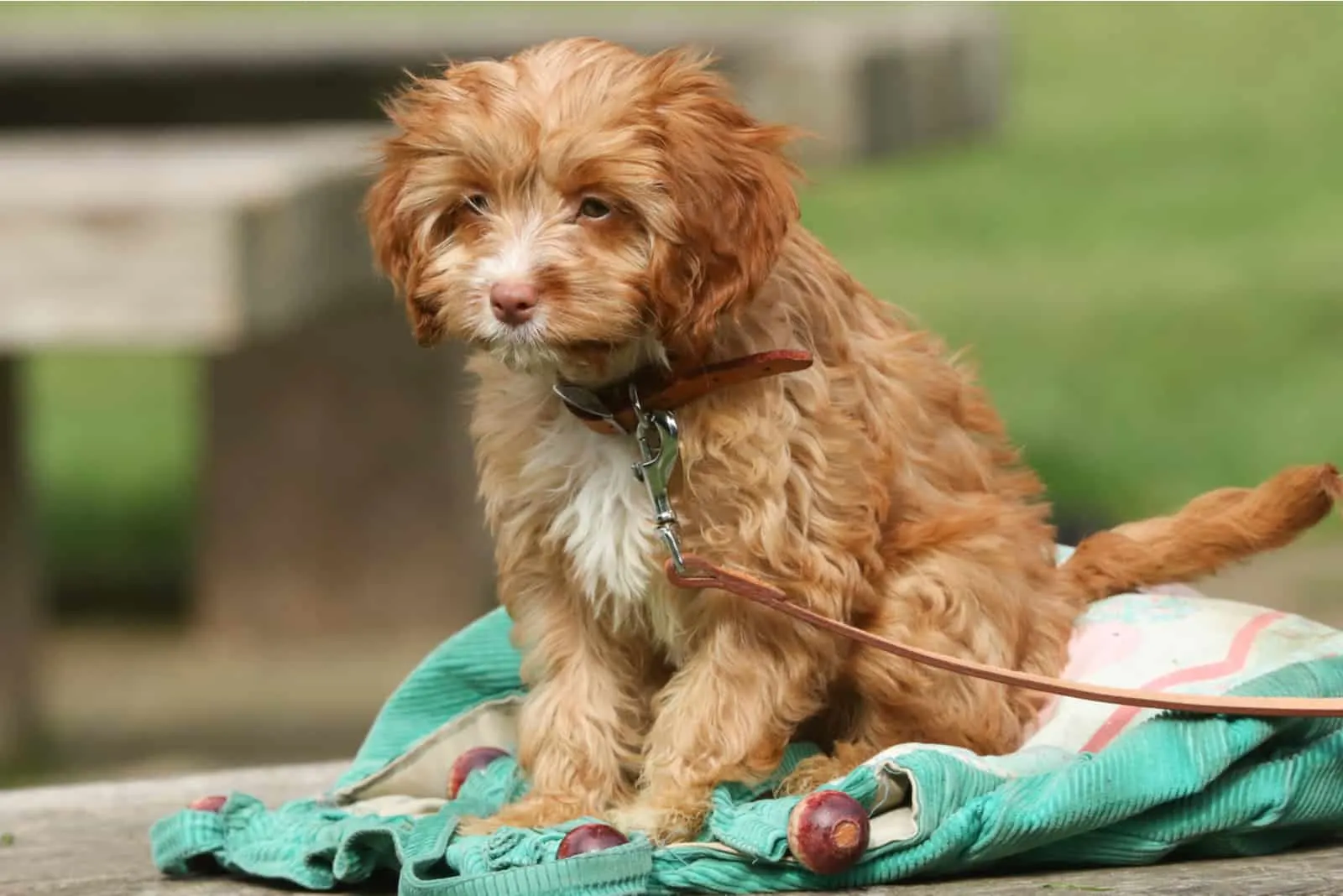 Address: 126 Gallop Rd. N Bangor, NY 12966
Phone: 518-483-1304, 518-776-1178
I don't normally recommend breeders focused on numerous dog breeds at once, but I have to recommend Hopeful Dreams Family Puppies. They're one of the rare multiple-breed breeders I trust. And, I trust them because I always put all my chips on family businesses.
When Kristina began breeding Schnoodles in 2006, she never thought she'd keep with the breeding practice after getting married. But, the breeding program was kept alive, and now, the Martin family, with their five kids, are all taking care of pups.
Kristina breeds the following dog breeds, other than Cavapoos:
– Shih Poos
– Shiba Inu
– Aussiedoodles
– Mini Dachshunds, and
– Yorkiechons
If she's not breeding a puppy on its own, Kristina relies on the help of her reliable dog breeders / partners. This well-functioning team makes sure the puppies are happy puppies, socialized, checked by the vet, and free from any health issue. They're ready to go to their new families, even to Canada!
If you fall in love with one of the Hopeful puppies, you should pay a $199 deposit for reservation, and between $2,999 and $3,500. I know this may sound a lot for a crossbreed dog, but it actually isn't. Cavapoos aren't plain old mutts.
They're designer dogs specifically bred to achieve their highest potential. I would never address Cavapoos as simple crossbreeds because they're not that. Cavapoos come from premium dog breeds. Think of them as an excellent mixture of two equally-excellent dog breeds.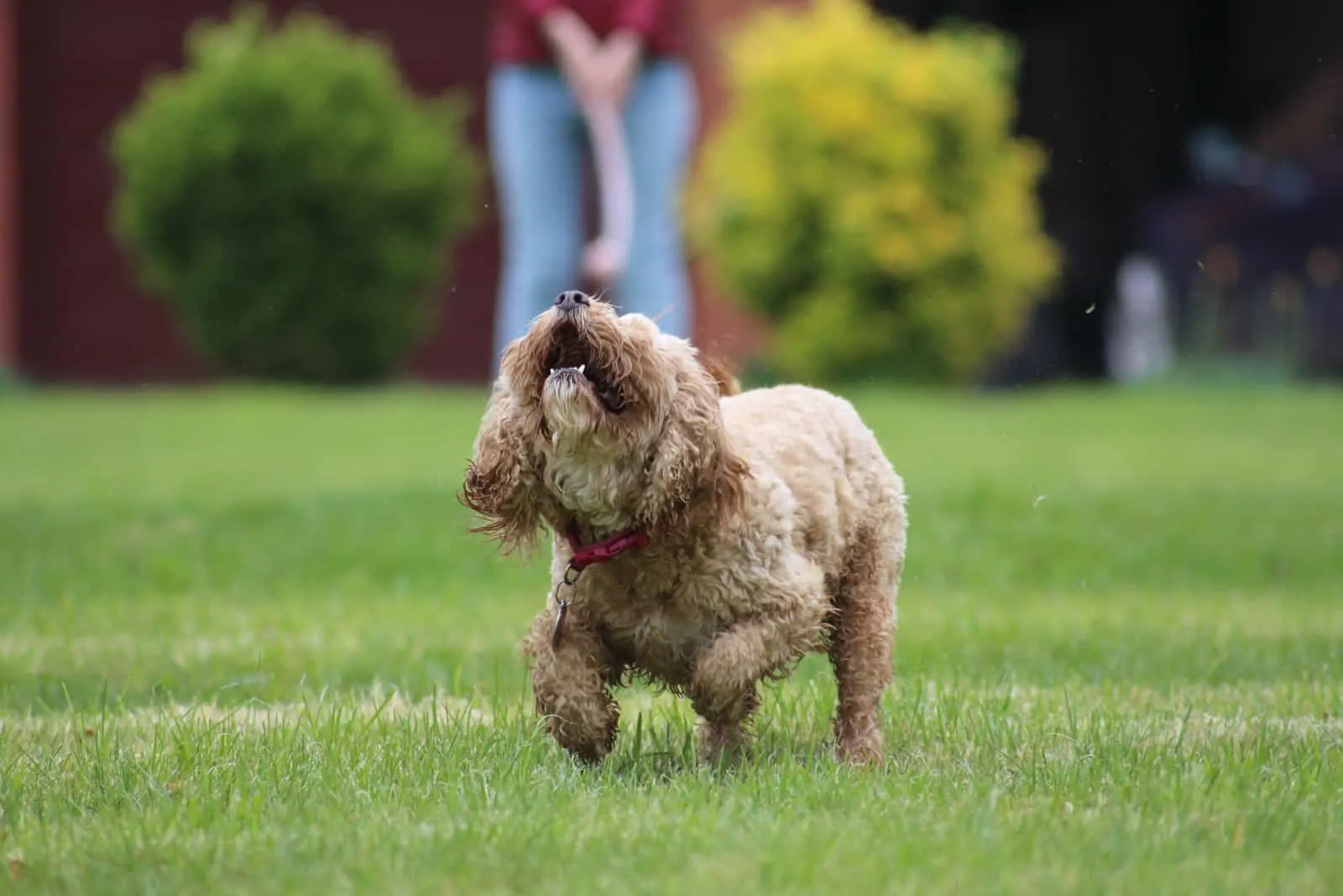 Email: [email protected]
Having three out of four family members suffering from dog-related allergies, but still loving dogs is a tricky situation. A hypoallergenic dog is the only way to go. But, what do you do if that dog is nowhere to be found?
When the Cavapoo Kennels' owner started their search for the ideal hypoallergenic dog, they had no reliable sources to check first. The only available Cavapoo was far away, in Ohio. That's why they decided to start breeding Cavapoos on their own!
It took 15 years to prepare the grounds and research everything there is to know about becoming a home breeder.
Today, Cavapoo Kennels offers specialized programs, longer than most other breeders. Their program lasts for 11 weeks and includes many goodies! Their program offers professional puppy training at the age of eight weeks. It's individually-based, meaning every puppy gets to work with the trainer alone. This brings the best results.
Besides professional training, Cavapoo Kennels works on the puppy's potty training lessons as well as crate training. Once you pick a puppy, you'll get an 11-week-old pooch trained and ready to live its happiest life.
Puppies are F1 Cavapoos and F1B Cavapoos. They will also be checked by their certified veterinarian twice before they go to their forever home. They will receive two sets of vaccinations.
Once the puppy arrives at your home, the breeder will arrange a Zoom meeting with you, providing you and your family with useful information. The breeder will let you in on some tricks you'll find useful. Name a breeder who does that! Only Cavapoo Kennels!
But, don't be a stranger… Cavapoo Kennels encourages you to stay in touch, updating them with your puppy's progress.
Address: 349 Rossway Road Pleasant Valley, NY 12569
Phone: 845-635-9609
Social media: Instagram
For decades, Mulberry Farm has been breeding high-quality American Cockapoos and Cavapoos from small Poodles. This licensed breeder is one of the best Cavapoo breeders in New York.
Mulberry Farm was even featured in popular Archie Comics. If this doesn't say enough about their quality, what will?
Oh yeah, exceptional Cavapoo puppies are there to prove the Farm's quality!
All the puppies are born inside and raised along with the family. The family environment has made them into loveable creatures, great with everyone, even cats! Puppies are submitted to regular health testing, and the breeder will be happy to provide you with the results.
But, you need to be happy to provide the breeder with a $500 deposit, and $3,000 to $3,500 as the purchase price. Of course, there's an additional 8.25% of the New York state sales tax you need to pay.
I know this seems like a lot of money, but it will absolutely pay off.
Mulberry Farm doesn't offer shipping… they're strictly against it. Just come, visit their facility, and choose a puppy in person. They have Cavapoos ranging from small to large for everyone's taste!
Cavapoos For Sale In New York: At What Cost?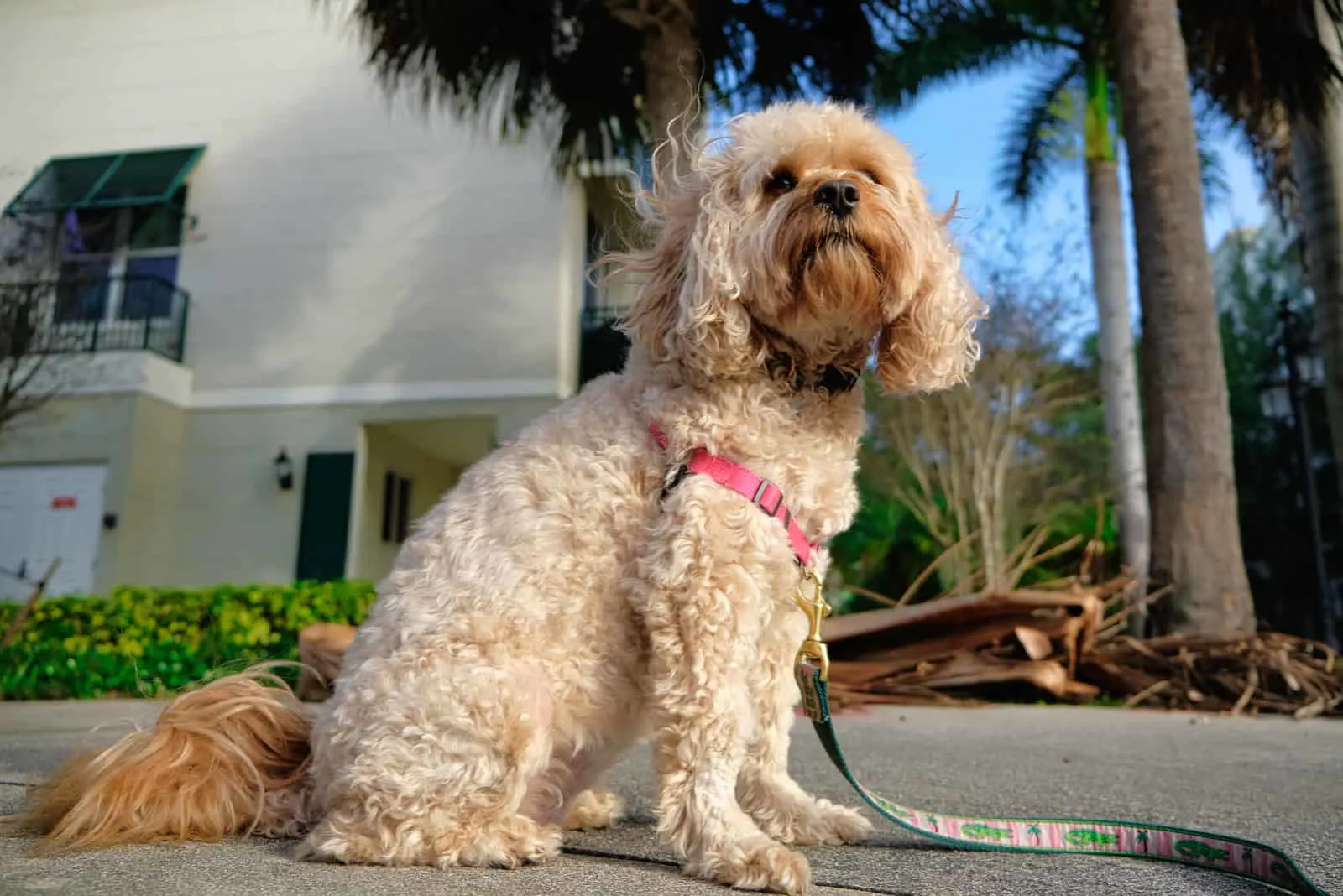 Even though they're a fresh designer breed, I see many Cavapoo pups at shelters and animal rescue centers. Honestly, I see no reason why, but it does have some positive sides. Someone with a tight budget will be able to adopt a Cavapoo for a small amount of money.
Still, if you want a clean Cavapoo puppy with a safe background, you will need a reputable breeder. On average, a Cavapoo puppy in the state of New York will cost you from $1,000 to $3,800. The price depends on the puppy's quality, its background, and its way of upbringing.
Online Cavapoo Breeders: Who To Trust?
I never recommend online breeders because you never know if you're dealing with puppy mills or reputable breeders. You simply don't know! But, there are several websites that offer available puppies you can trust. No, they're not regular breeders. They're recognized clubs and organizations.
Here's who you can trust online!
The starting point of every online search after a Cavapoo puppy is the AKC MarketPlace. This is not a single breeder's website. It's a network of reputable dog breeders you can definitely trust.
The list of Cavapoo breeders is updated all the time, providing you with fresh information on litters and available puppies for adoption.
The MarketPlace offers not only purebred pups, but designer dogs and Doodles, too!
Make sure to check them out. I hear they also have good prices!
Another online source I want to recommend to you is the PuppySpot website. They're equally as good as AKC's MarketPlace, and offer many wonderful puppies waiting for their new home.
Don't worry… all the puppies are screened and checked by veterinarians. They're not unreliable breeders, but people you can trust and expect only the best Cavapoo puppies from.
A Word About The Cavapoo Dog Breed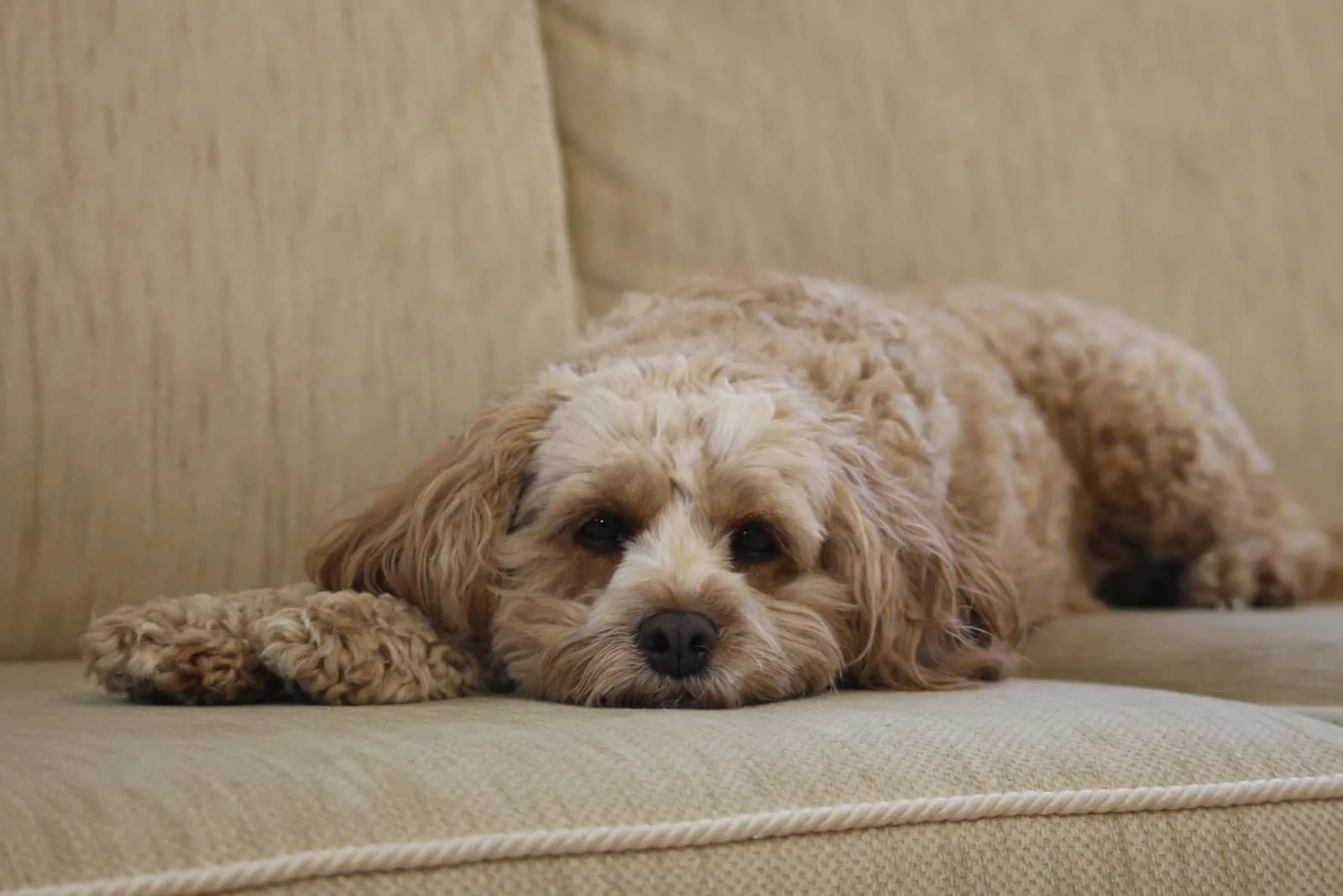 Cavapoos (or Cavoodles) are fairly new designer dogs. They come from two amazing parent dogs: the Poodle and the Cavalier King Charles Spaniel. The effort to create an intelligent puppy that would grow into a calm dog was successful!
Cavapoos were originally bred in Australia. They've been around for 32 years, first bred in 1990. That's a lot of dog years when you think about it!
Besides breeding them for good temperament, Cavapoos were also bred to get along with allergic people. They don't shed a lot. Cavapoos are classified as hypoallergenic dogs. I find them a delight to own!
This dog breed can grow up to be small or medium. Their size depends on the size of their parents, precisely the Poodle. An average Cavapoo can weigh from nine to 25 pounds, and stand tall at nine to 14 inches at the withers.
This makes them the perfect compact dog for apartment living.
Are Cavapoos Healthy Pups?
Cavapoos are healthy dogs, like most crossbreeds. They have genes from two different dog breeds, making them tougher than they look. Still, a Cavapoo may suffer from some serious health conditions. You never know what your puppy will develop, but at least, you can know what to expect.
The usual health problems that Cavapoos face are:
– hip dysplasia
– PRA or progressive retinal atrophy
– epilepsy
– mitral valve disease
– heart attacks and cardiac problems
Hip dysplasia is one of the most common dog problems. It's a condition that affects the dog's mobility and causes intense pain. Hip dysplasia can even cause arthritis in the dog's senior years.
PRA is another quite common problem. It's described as a progressive deterioration of the dog's retina. It affects the dog's vision, making it almost blind over time.
Epilepsy can be treated with medications, but it's not harmless at all. Constant seizures, fainting, and overall poor mood should be warning signs to get your dog tested for epilepsy.
Mitral Valve Disease can't be spotted easily. So, I recommend you have your dog checked for it regularly. If discovered in time, the disease can be treated with medications.
General cardiac problems and heart attacks can only be prevented with a healthy lifestyle and by picking a puppy with no congenital heart diseases.
However, this doesn't mean your Cavapoo will develop any of the listed conditions. Most Cavapoos live a long life of 10 to 15 years.
Why Should I Own A Cavapoo?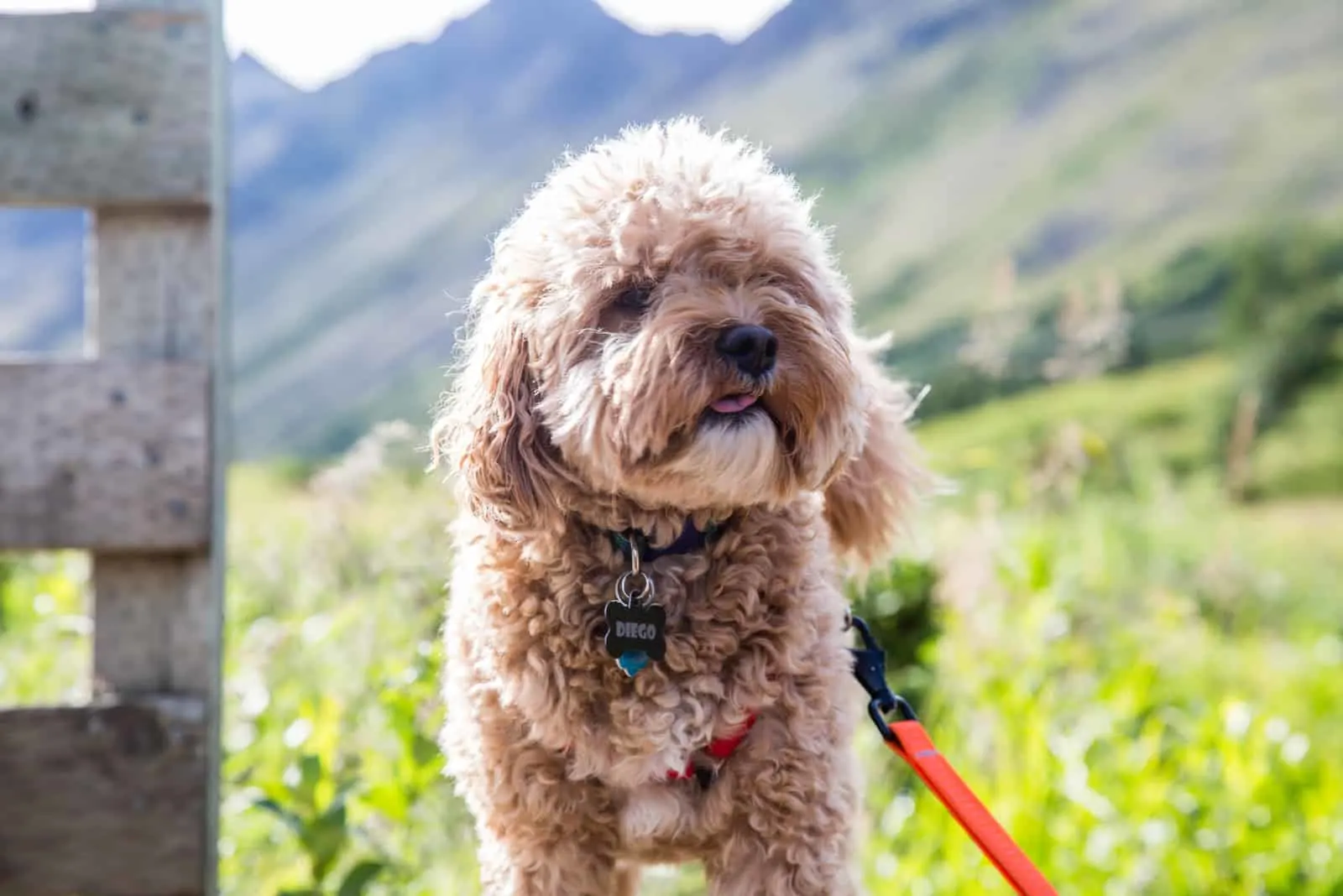 Why shouldn't you?
Cavapoos are extremely affectionate companion dogs. That's all. They're not guard dogs or watch dogs. If you want to adopt one, you should know you're getting a buddy, not a protector. However, I wouldn't mind owning a Cavapoo since they're so sweet and caring. Both of their parent breeds are very eager to please their family members. Cavapoos are the same. They will go against all odds to make their humans happy.
Cavapoos are crossbreed dogs that are perfectly fine even for 1st-time owners. They're gentle with kids, calm, and don't behave like aggressive menaces. In fact, they enjoy the company of humans since they're so sociable.
I guarantee you'll fall for the sweet Cavapoo not just because of its temperament, but because of its looks, too. They are compact dogs, and come in numerous coat color variations, featuring a low-shedding coat. Yes, Cavapoos are hypoallergenic and I deeply appreciate that!
What you'll appreciate is their high intelligence and trainability. Almost every Cavapoo masters training easily. I'm sure you'll have so much fun teaching them obedience or fun tricks!
Why Shouldn't I Own A Cavapoo?
I'm not trying to discourage you, but there are some downsides about this designer dog you should be aware of. They're not that severe, but some of you might find them annoying or something not to be played with.
Cavapoos are clingy dogs, and they can develop separation anxiety rather quickly. I wouldn't leave them alone at home for too long. If you're working long hours without having someone to take care of your pup, then this is probably not the breed for you!
This is a breed for people who are looking for loyal cuddle buddies. So, no… they're not guardians or watch dogs! Even though they're pretty vocal and lbynotike to communicating by howling and barking, they won't protect you from strangers.
The last downside is something that most dog lovers dread… grooming. Since they're coming from Poodles and Cavalier King Charles Spaniels, dog breeds that need lots of grooming, Cavapoos are high-maintenance dogs. You will need to brush them a couple of times a week and clip their hair regularly.
Other than this, I see no reason why a Cavapoo shouldn't be your choice.
Conclusion
Can we all agree that owning a Cavapoo puppy is a thrilling adventure?
If you're looking for the sweetest mixed-breed puppy ever, then you should go with a Cavapoo. These sweet pups can be found with any of our listed Cavapoo breeders in New York. These breeders are trustworthy and safe to purchase from.
Nowadays, many unreliable people are starting scam websites, claiming they sell puppies of top quality. You should be extremely careful and do thorough research.
And always… seriously, always ask the breeder numerous questions about their practice, puppies, and dog parents. A single unclear answer should be a warning sign not to buy puppies from such people.
Also, make sure you check out our lists of Cavapoo breeders in Florida, Arizona, California, Minnesota, Iowa…
Read Next:
• These 7 Cavachon Breeders Are The Ones You Can Trust!
• 5 Cavapoo Breeders In Virginia For Mixed Breed Enthusiasts