With their wavy coats and adorable eyes, Cavapoos are one of the most popular Poodle mixes in New York. If you've been to a dog park or just walked around the neighborhood, you have probably seen one of these cuties strolling by.
The popularity of this mixed breed exploded due to its gentle nature and non-shedding, hypoallergenic coat. On top of that, Cavapoos are ideal dogs for a family environment because they get along well with children, other pets, and strangers when they are properly socialized from an early age.
If you are looking to get a Cavapoo for yourself, you are probably searching for reputable Cavapoo breeders in New York. This is where we can give you a helping hand!
We did the research for you and found breeders who are ethical and experienced and who have only high-quality Cavapoo puppies for sale. These breeders also have raving reviews from hundreds of satisfied customers across the country.
So, without further ado, let's go over our list of Cavapoo breeders in the state of New York!
1. Cavapoo puppies for sale in New York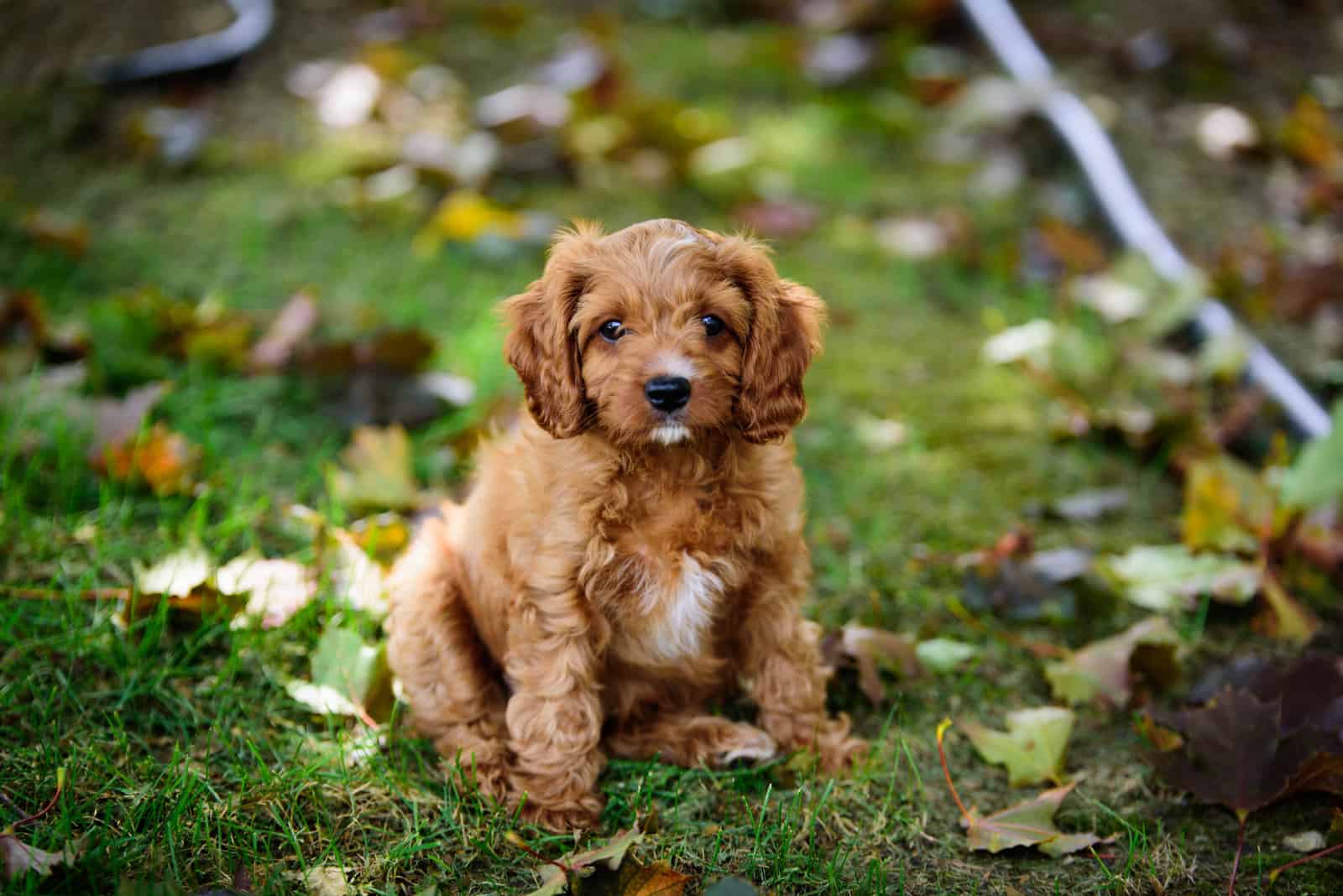 PuppySpot
Breeder details:
Website: PuppySpot Website
Cavapoo Puppy Information
Size: Mini, Medium, and Standard Cavapoos
Generation: F1, F1b, F2, F2b, etc. Basically, you can find all generations of Cavapoos here.
Many potential owners of this crossbreed have done extensive research and dealt with numerous obstacles on their quest to find a furry companion. These obstacles include finding a reliable and responsible Cavapoo breeder and also finding a breeder that has Cavapoo puppies for sale in New York.
With most reliable breeders, you will have to apply to be on a waiting list, which can take a long time for you to actually take your pooch home. Luckily, PuppySpot is here to help!
PuppySpot is an online market that filters breeders for you and has various generations of these wonderful mixed breed pups available today! The website is backed by the American Kennel Club (AKC), so you can have peace of mind that you won't be scammed.
Also, the cool thing about getting a puppy from PuppySpot is that you can get your furry bestie in a relatively short amount of time instead of waiting six months or more for a litter.
With hundreds of Cavapoo puppies listed on their website, you can filter the features you want your pup to have. You can choose your new puppy based on the gender, colors you prefer, and the size that suits you best.
If the puppy that catches your eye isn't located in New York, then the website will provide transport using their own airlines. We would recommend that everyone trying to find a Cavapoo of their own start their search at PuppySpot's marketplace first because of how efficient and convenient it is.
If, by any chance, you fail to find what you want here, feel free to check out the other Cavapoo breeders in New York we have for you below.
2. Cavapoo breeders in NY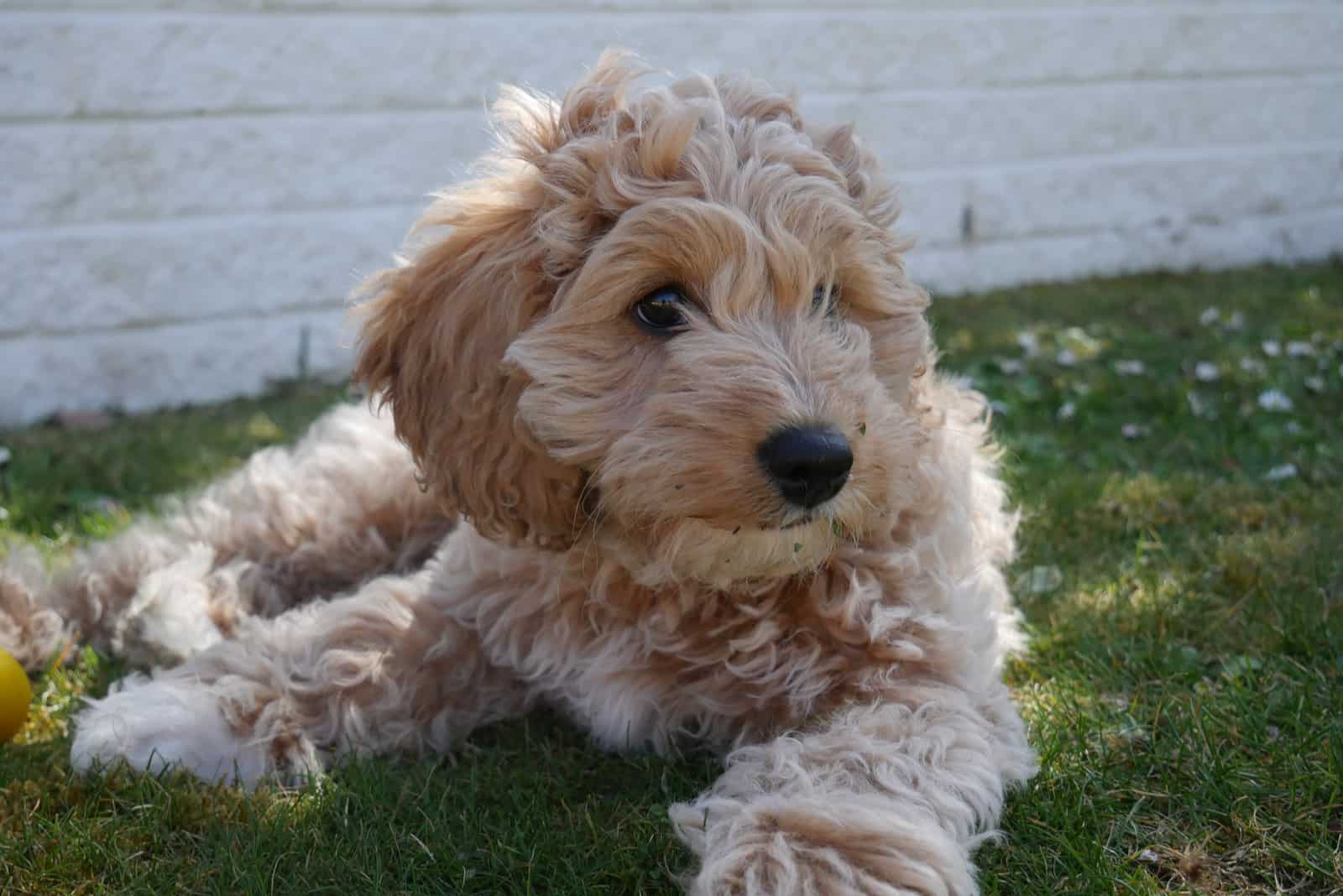 Central Park Puppies
Breeder details:
Location: Yonkers, NY 10704
Website: Central Park Puppies Website
Phone: 914 207 7558
Special Note: Instagram, Facebook, Twitter, Linkedin
Cavapoo puppy information:
Size: Standard Cavapoo puppies
Generation: F1, F1b Cavapoo puppies
Deciding to introduce one of the Poodle mixes into your life is not always easy, and it is very important to find the right match. A good pet can be an awesome companion, but a dog that perfectly matches your personality and lifestyle can provide a sense of loyalty, happiness, and love that is unmatched.
Because of this, Central Park Puppies' top priority is the significance a loving pet can make on its owner's life. With over ten years of experience in breeding Cavapoos, breeders at this facility can help you find the perfect pooch for you!
Apart from Cavapoos, there are many other doodle mixes available at this location, including F1 Bernese Cavapoos that are ready to be taken to their new forever homes.
Expert veterinarians conduct thorough exams to ensure that each puppy has zero health issues. In addition, all puppies are transported from the breeder's location to the pet store in a new, sanitized, temperature-controlled, insulated, and high-safety-rated vehicle.
You can rest assured that you are getting your new furry bestie from a reputable breeder with Central Park Puppies' full transparency policy. People here understand the importance of matching the right owner with the right dog and, therefore, make the health and safety of their pups their top priority.
3. Cavapoo breeders New York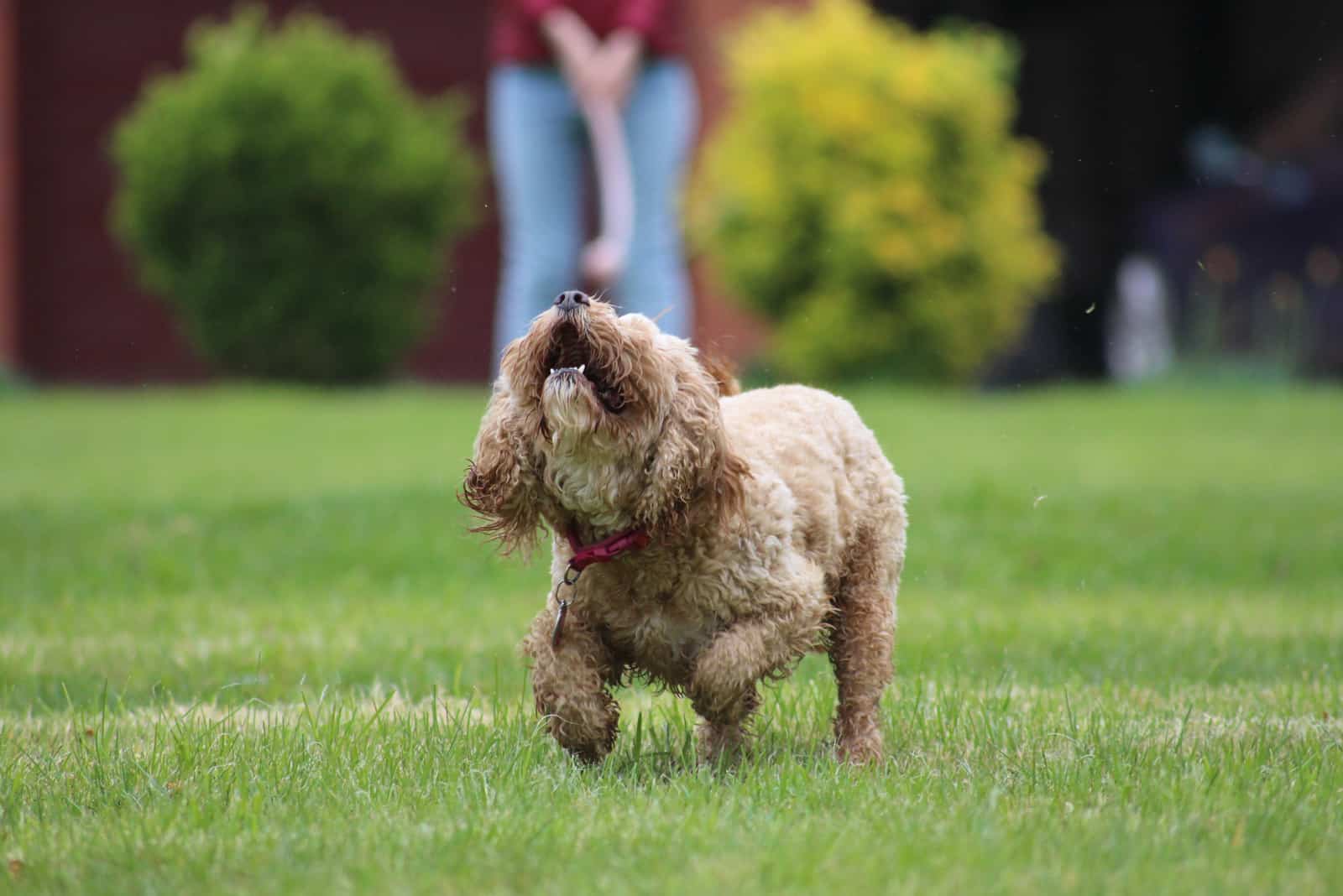 Brooklyn Cockapoos
Breeder details:
Location: Brooklyn, NY
Website: Brooklyn Cockapoos Website
Email: [email protected]
Special note: Instagram, Facebook, Twitter
Brooklyn Cockapoos is one of the most reputable Cockapoo and Cavapoo breeders in New York and is located in the heart of NYC. The business is home-based and fully dedicated to providing healthy, well-mannered, and happy puppies.
The puppies they breed and raise are given the greatest care with a focus on socialization and appropriate health testing. The breeders at Brooklyn Cockapoos also use holistic products on their pooches to ensure the development process starts off on a healthy note.
With this dog breeder, no expense is spared when it comes to the care and affection their pups get. The parent dogs reside indoors, while the puppies are usually put in guardian homes. The foster families provide additional socialization and care while you wait to take your puppy home!
4. New York Cavapoo breeders
Dobralco Cavapoos NY
Breeder details:
Location: Davenport, NY 13750
Website: Dobralco Cavapoos NY Website
Phone: 607 267 6255
Email: [email protected]
Cavapoo puppy information:
Size: Medium Cavapoo puppies
Generation: F1, F1b Cavapoo puppies
Dobralco Cavapoos NY is actually a small home breeder who focuses on breeding Silkypoos (Silky Terrier mixed with Poodle) and Cavapoos. The breeding program is licensed by the state of New York, with the main goal of producing high-quality Cavapoos and Silkypoos that will bring joy and love to their new homes.
All breeding dogs are cleared for any breed-specific or genetic health issues and live happily in the main breeder's home. The Cavapoo puppies are also raised in a home environment and are provided with early socialization to help them adjust to life in a new family.
As one of the best Cavapoo breeders in New York, they keep all of their puppies up to date on vaccinations, dewormed, and they are microchipped. Each puppy also comes with a health warranty against any genetic disorders.
A Cavapoo puppy from the Dobralco Cavapoo NY breeding program will cost you from $2,000 and upwards, depending on the size, coloring, and generation. Note that you will need a $200 deposit to reserve a spot on their waiting list, and the average wait time for one of their puppies is between twelve and eighteen months.
5. NY Cavapoo breeders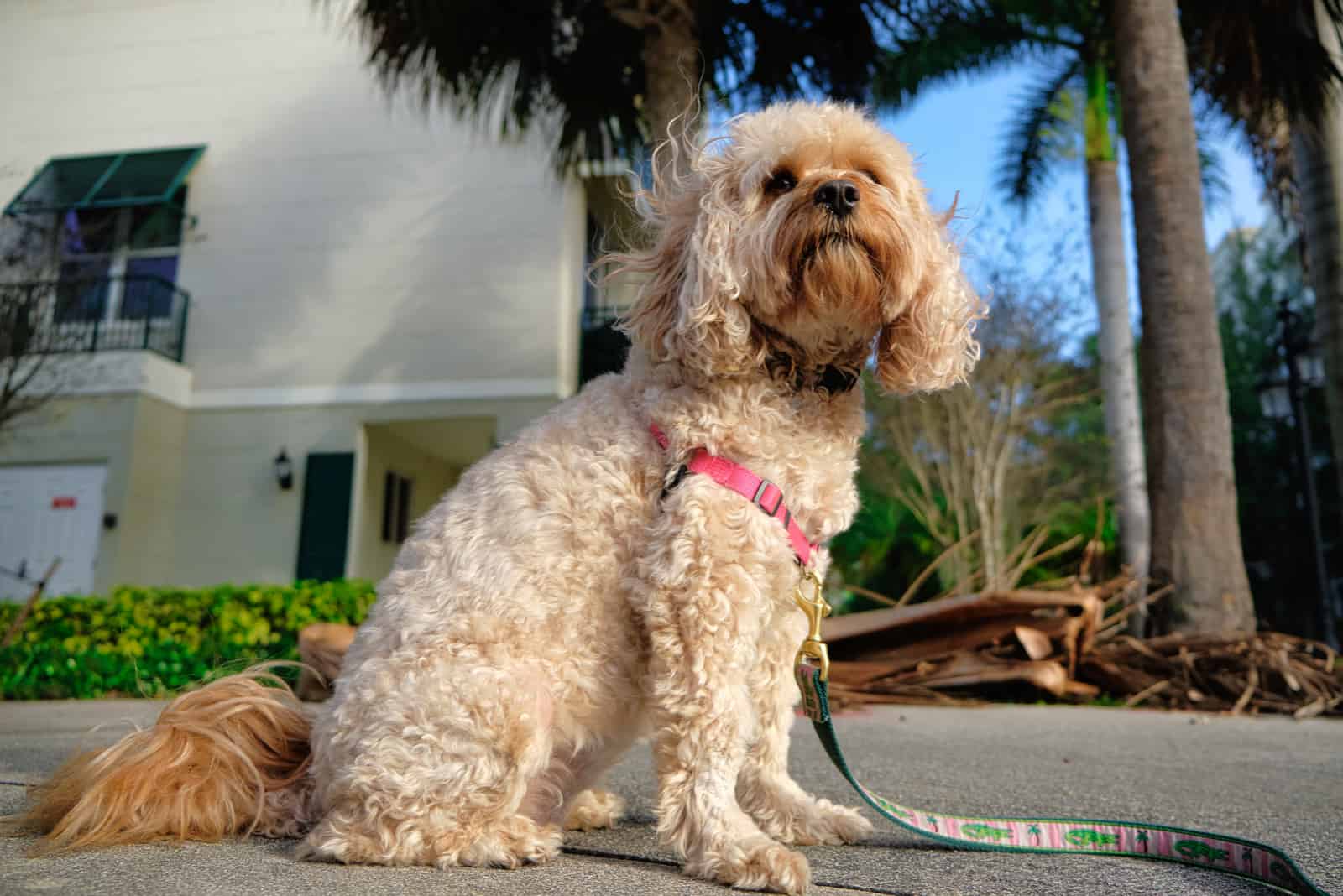 Luvly Acres Cavaliers New York
Breeder details:
Location: Stanfordville, NY 12581
Website: Luvly Acres Cavaliers Website
Phone: 845 418 8706 or 845 868 1276
Email: [email protected]
Cavapoo puppy information:
Size: Mini Cavapoo puppies
Generation: F1 Cavapoo puppies
The Luvly Acres Cavaliers breeding facility is located in Stanfordville, New York. The owners began breeding canines over twenty years ago when they first adopted a Blenheim Cavalier King Charles Spaniel named Jade. They thought the world of Jade, and soon after, they got a boy dog of the same breed named Morgan.
Morgan and Jade became the foundation of their breeding program, and today, Luvly Acres Cavaliers breeds both Cavapoo and Cavalier King Charles Spaniel puppies.
Their breeding dogs are AKC registered and undergo extensive health and genetic tests to make sure their ancestry is perfect for breeding. All of their Cavapoo and Cavalier puppies come with a one-year health guarantee, veterinarian wellness certificates, a deworming schedule, their first set of shots, and tons of socialization.
For more information on current pricing and available puppies, you can contact the staff at the Luvly Acres Cavaliers facility via either of the two phone numbers we listed above or by sending them an email.
6. Cavapoo for sale in New York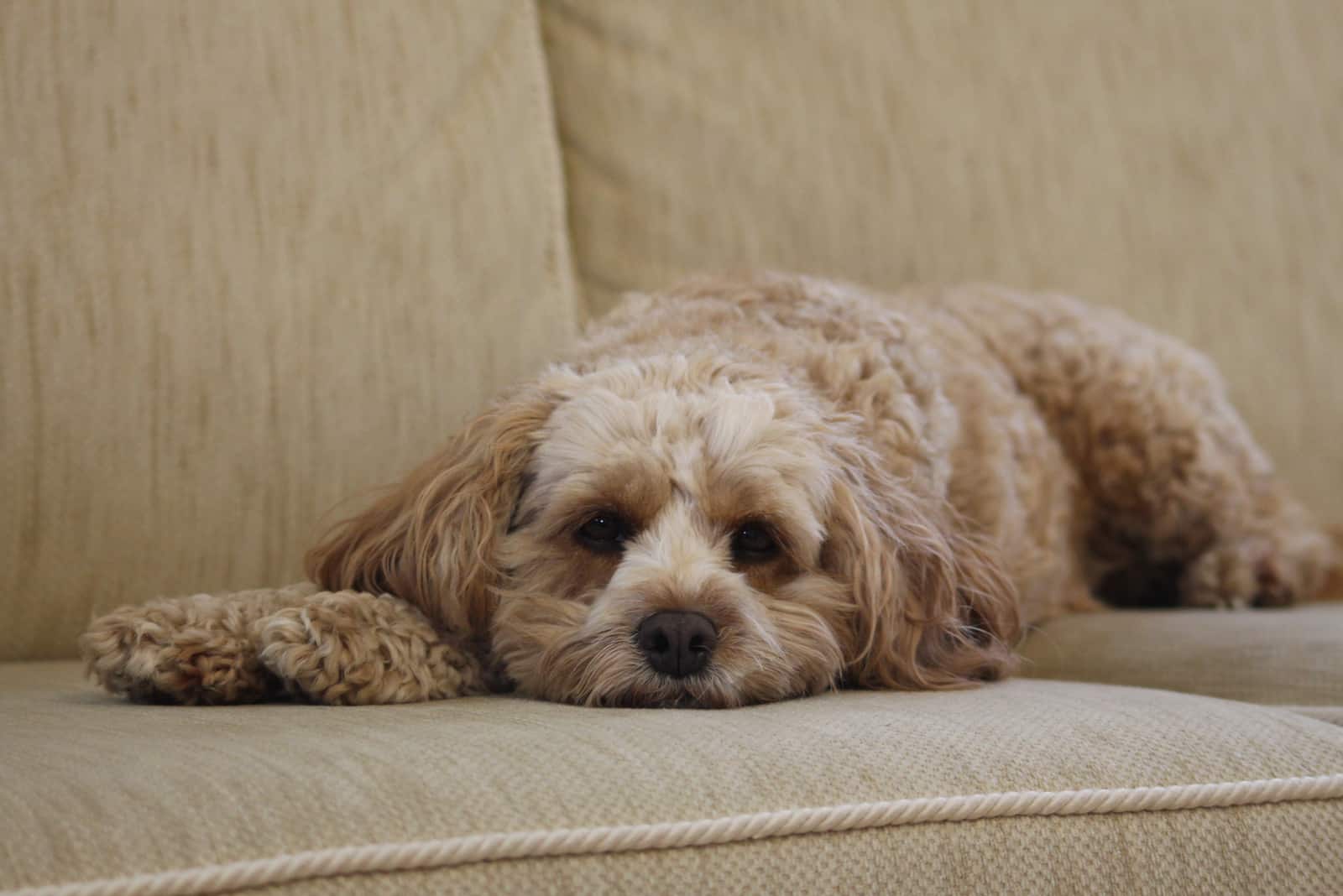 Cavapoo Kennels New York
Breeder details:
Location: East Amherst, NY 14051
Website: Cavapoo Kennels Website
Email: [email protected]
Cavapoo puppy information:
Size: Mini, Medium Cavapoo puppies
Generation: F1, F1b Cavapoo Puppies
The Cavapoo Kennels breeding program is run by two passionate canine lovers named Dave and Lisa. The idea of starting a Cavapoo breeding facility began as a childhood dream for their kids.
The children wanted a hypoallergenic puppy that was not too big nor too small but just perfect in size. So, Dave and Lisa went straight to work to find the perfect canine companion for their loved ones. After some research, the couple found the Cavapoo crossbreed – a smart, sweet, and affectionate dog that can thrive in a growing family.
Over the next few years, something that began as a dream for their children turned into a full-time breeding business! However, their breeding practices haven't changed, and the couple still breeds and raises their dogs in a family environment. The breeding dogs stay in their family home, while the new puppies live in a guardian home just thirty minutes away.
All of the Cavapoo puppies they produce go through extensive DNA testing. In addition, both the breeding dogs and their litters undergo patella and heart tests through the OFA. On top of this, physical exams are always done before each breeding cycle to ensure that the breeding stock is healthy and that the Cavapoo puppies will be as well.
Lisa and Dave's Cavapoo pups start crate and potty training at five weeks of age. This is done to help the dogs transition to their new home and adjust to their new environment more easily.
They also work with each puppy individually to help them develop and grow properly and learn about their surroundings in a safe environment. This, in turn, enables their young Cavapoos to be more excited and enthusiastic about new situations, places, and people.
All of the Cavapoo puppies raised at Cavapoo Kennels New York are vet-checked, dewormed, and up-to-date on all of the necessary vaccinations. Furthermore, each puppy that comes out of this breeding facility comes with a two-year health guarantee.
Aside from high-quality breeding, Cavapoo Kennels built its entire breeding program on transparency, and they never leave their customers out of the loop. Whether you are still deciding or are already on their waiting list, Lisa and Dave go above and beyond to ensure you are comfortable in your decision and have everything you need.
They also post pictures and videos regularly to show potential Cavapoo owners how things are done at the Cavapoo Kennels breeding facility. For any questions, you can contact the couple through their email. They welcome all inquiries and usually respond within twenty-four hours.
7. Best Cavapoo breeders NY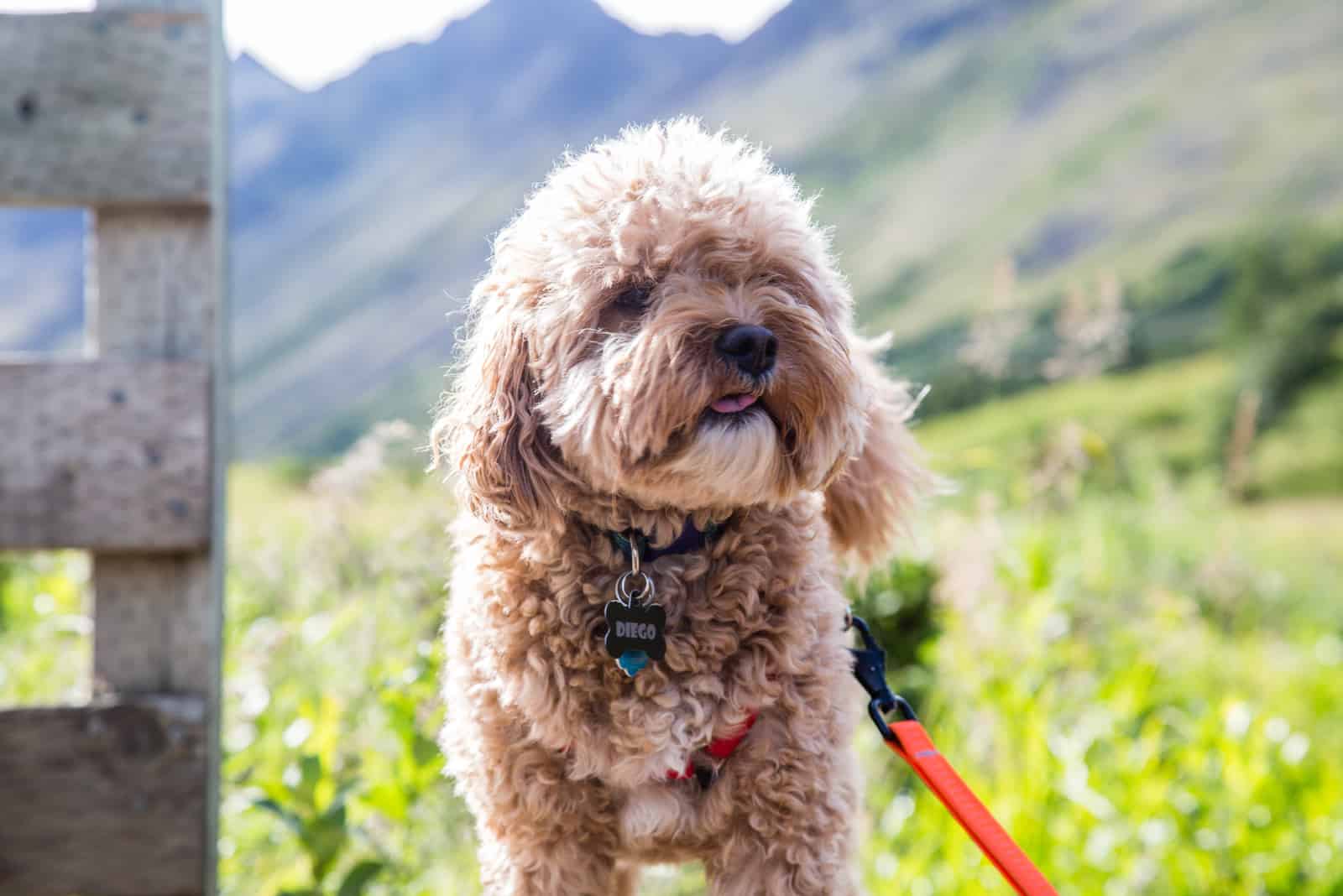 Mulberry Farm New York
Breeder details:
Location: Pleasant Valley, NY 12569
Website: Mulberry Farm Website
Phone: 845 635 9609 or 845 417 8383
Email: [email protected]
Cavapoo puppy information
Size: Mini, Medium Cavapoo puppies
Generation: F1 Cavapoo puppies
The Mulberry Farm breeding facility has been in the dog breeding business since 1966. They specialize in first-generation Cockapoos and Cavapoos in Pleasant Valley, New York. On rare occasions, they have Schnoodles (a Schnauzer mixed with a Poodle) available at their facility.
For what it's worth, Mulberry Farm is one of the oldest Cavapoo breeders in New York, if not the oldest that we came across.
Mulberry Farm's breeding dogs are all registered with the American Kennel Club and undergo extensive health testing before each breeding. Each of the puppies they produce is pampered and tended to with the utmost care. Each puppy is also dewormed, vaccinated, socialized to some extent, and comes with a twelve-month health guarantee.
For a puppy from this breeding program, you can expect to pay $2,500 and upwards, depending on the size, color, coat type, and markings. To reserve a spot on their waitlist, you will need to pay a non-refundable $500. However, in special circumstances such as puppy unavailability or if there is something wrong with the pup, the deposit will be refunded.
Keep in mind that Mulberry Farm does not transport any of the puppies that come from their litters. They strongly encourage potential Cavapoo owners to visit them and learn more about their breeding practices. You can make an appointment by calling either of the two numbers we listed above between 10:00 am and 9:00 pm. We strongly suggest giving Mulberry Farm a shot as we think they are one of the best Cavapoo breeders in New York.
11 things you should know about the Cavapoo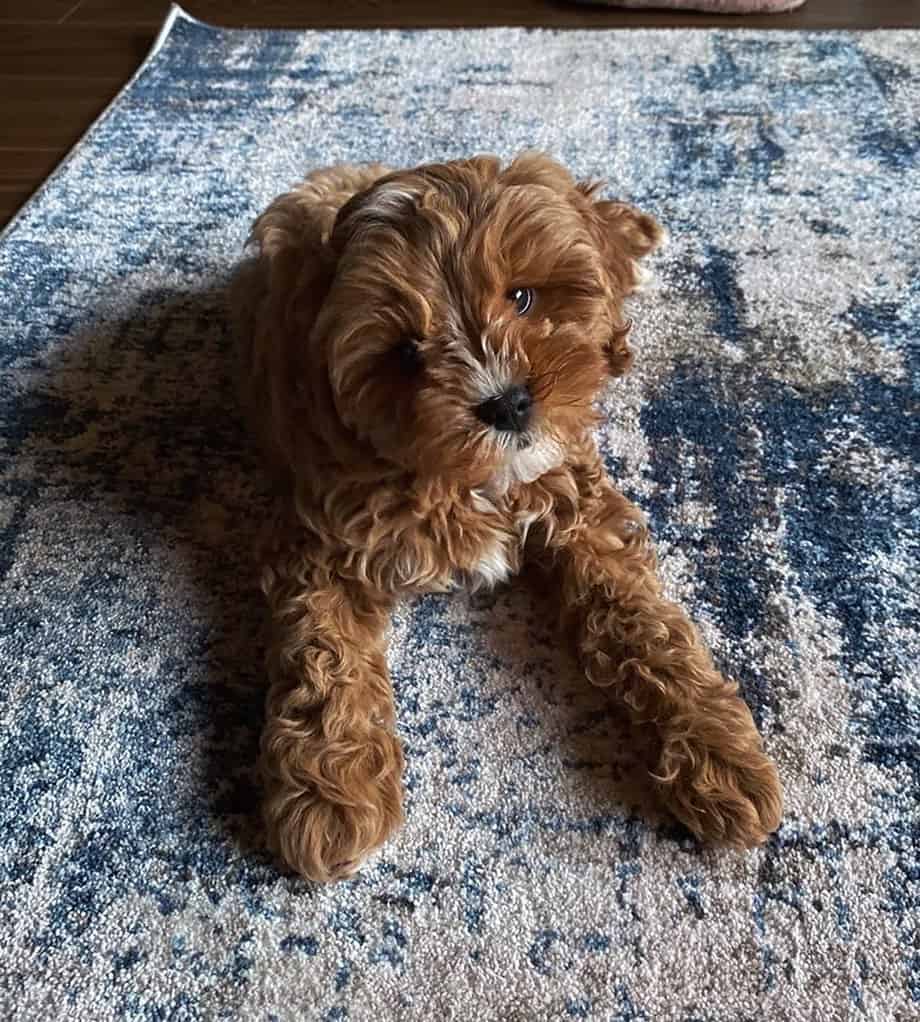 Photo from: @cavapooempire
1. The Cavapoo is the crossbreed of a purebred Cavalier King Charles Spaniel and a Mini, Medium, or Standard purebred Poodle.
2. Cavapoos can come in a wide variety of colors, just like their Poodle parents. Some of the coat colors of this mixed-breed include cream, chocolate, gold, chestnut, and white. Sometimes they have a solid coat color, but more often, they have a chestnut and white colored coat. On rare occasions, these awesome designer dogs can even come in a tri-colored coat.
3. These dogs usually come with soft, short, and curly or wavy fur. This is the main reason why these dogs don't shed as much – the curls on the coat prevent loose hair from dropping down. However, this means they require regular brushing to prevent tangles and mats from forming in the coat.
4. Cavapoos are great family dogs and enjoy spending time playing and romping around with children. However, they are delicate creatures and can easily be injured by children who play rough. You should always teach your kids how to safely play with their furry friends and make sure you always supervise their interactions.
5. Cavapoos are considered a highly hypoallergenic dog breed. However, if their genetic makeup consists of more Cavalier King Charles Spaniel genetics, their coats may shed more and not be great for allergy sufferers. Make sure to get an F1b generation Cavapoo with more Poodle genetics if you need a more hypoallergenic dog.
6. Cavapoos are heat-sensitive dogs. You should never leave your Cavapoo outdoors for too long, especially on hot summer days. Remember that these dogs come with dense, curly coats and don't do well in extreme heat.
7. Cavapoos have a gentle and soft nature, making them excellent therapy dogs. In general, all doodles are obedient, well-tempered, with a happy-go-lucky personality. So, when you properly train and socialize your young Cavapoo, you can expect it to be one of the best therapy dogs you've ever seen!
8. Cavapoos can get a little mischievous at times, but they will quickly grow out of it with firm and patient training. However, if you neglect their mental stimulation, Cavapoos will become bored and destructive. When this happens, don't be surprised if you see items chewed up around your home.
9. Cavapoos are very people-oriented canines and don't do well when left alone for long periods. Some pooches of this breed have severe separation anxiety and will cry and bark until you come back to comfort them.
10. The price of a Cavapoo puppy depends on a couple of things, including the dog's size, color, ancestry, and breeder. Generally speaking, though, you can expect to pay anywhere between $1,000 and $3,8000 depending on how reputable the breeder is and how popular the Cavapoo breed is at the time.
11. Adult Cavapoos typically weigh between fifteen and twenty pounds and stand at fourteen to eighteen inches at the shoulders. However, the size of your Cavapoo will highly depend on the size of its Poodle parent. In most cases, Cavapoos are the result of mixing a Cavalier King Charles Spaniel with a Toy or Mini Poodle. But, they can also be bred with a Standard Poodle, which will make these crossbreeds larger in size.
Cavapoo health issues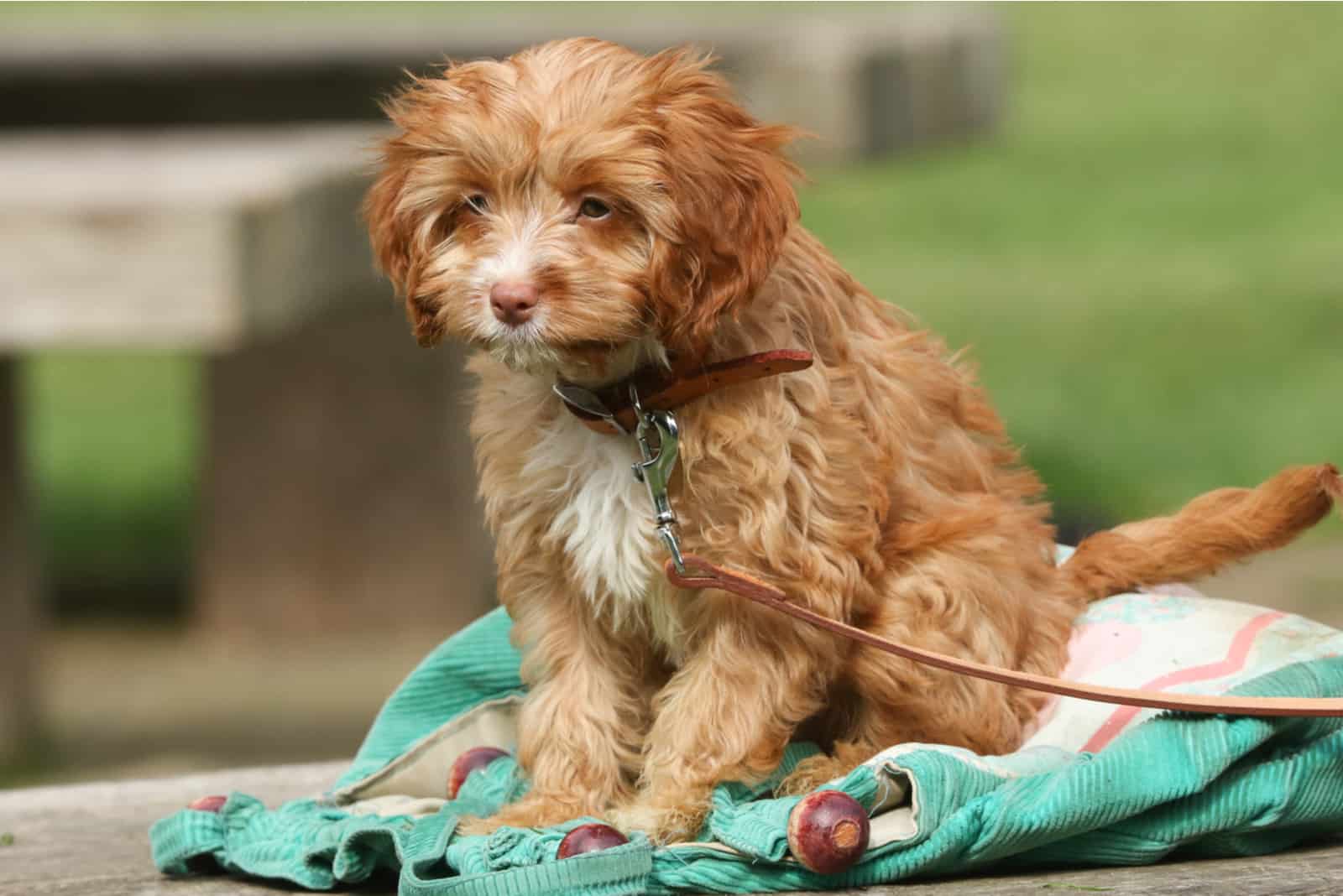 Generally speaking, mixed-breed dogs are considered healthier than both of their purebred parents. Their crossbreed nature gives them a genetic trait called hybrid vigor, making them less likely to suffer from inherited diseases that can be passed on from their parents.
Nonetheless, the reputable Cavapoo breeders in New York we listed above will do all the necessary health checks to reduce the risks of their Cavapoo litters inheriting a genetic disease.
However, even with all the necessary genetic and health testing, a genetic disorder can still sometimes slip through unnoticed. In addition, there are certain health problems that the Cavapoo breed can suffer from that you, as a responsible owner, should be aware of.
Here are the most common health problems that affect this mixed breed:
• Mitral valve disease
• Epilepsy
• Syringomyelia
• Hip dysplasia
• Congenital heart attacks
• Progressive retinal atrophy
• Slipping kneecaps
Because most of the problems this crossbreed faces are inherited, we strongly urge all dog lovers to stay away from puppy mills and backyard breeders. These types of breeders rarely, if ever, conduct health tests on their dogs, and you can never be sure of the condition your pooch will come in.
Cavapoo breeders near NYC: conclusion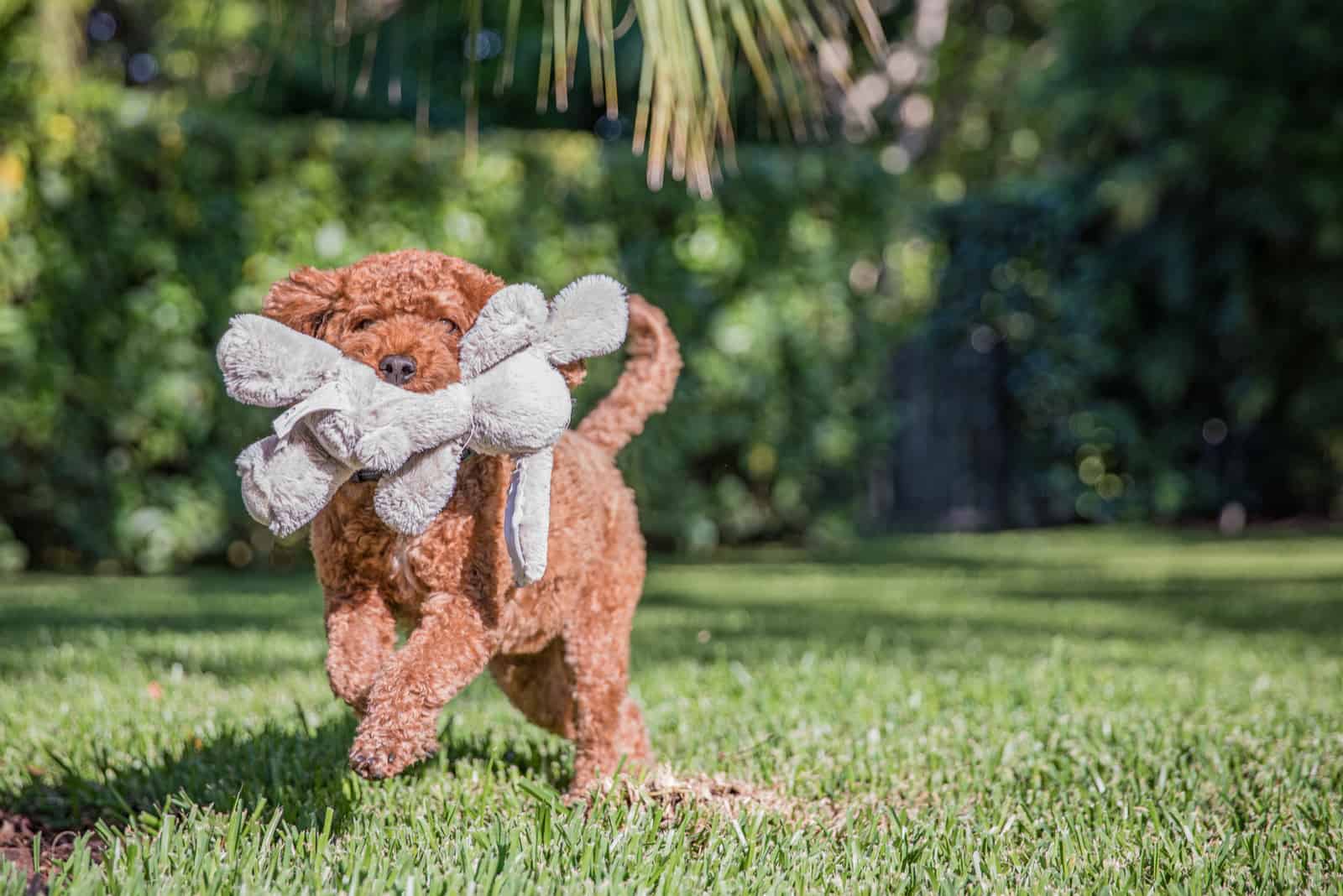 Introducing a Cavapoo puppy into your household is a big decision, and you should research far and wide to ensure you are getting a happy and healthy pup.
While there are many reputable, ethical, and experienced Cavapoo breeders in New York, there are also many backyard breeders and puppy mills looking to breed dogs only for a profit with little regard for their health.
Luckily, you don't have to spend countless hours scouring the web in hopes of finding a trustworthy breeder, as we've done all the heavy lifting for you!
With our list of the best Cavapoo breeders in New York, you can start your search for a Cavapoo puppy right away and rest assured that you will end up with a high-quality, healthy pup.
The only thing we leave up to you is figuring out what to name your new furry addition. However, if you are out of ideas and need some inspiration, we will gladly help!