Doodle mixes such as Labradoodles, Bernedoodles, Goldendoodles, and Sheepadoodles have been around for quite some time and have won the hearts of many people around the world.
Cavapoos, the cross between a mini or toy Poodle and a Cavalier King Charles Spaniel, are no exception. They are gorgeous, loving, and intelligent dogs capable of providing companionship to the whole family.
Their friendly and obedient nature, and their mild temperament, make them perfect furry friends for all family members. Plus, depending on the generation and how many genes they inherit from their Poodle parent, these dogs can even be hypoallergenic.
However, if you are living in California and want to buy one of these intelligent furballs, you can never be too careful when choosing a breeder. You shouldn't place your trust in anyone who advertises selling Cavapoo, Cavoodle, or Cavadoodle puppies before you do your own research about them.
Fortunately, for you, we've gone ahead and done the research for you! Our list of Cavapoo breeders in California contains the most reputable and trustworthy Cavoodle breeders around you to make the process of introducing one of these precious creatures into your home a little bit easier.
Cavapoo puppies for sale in California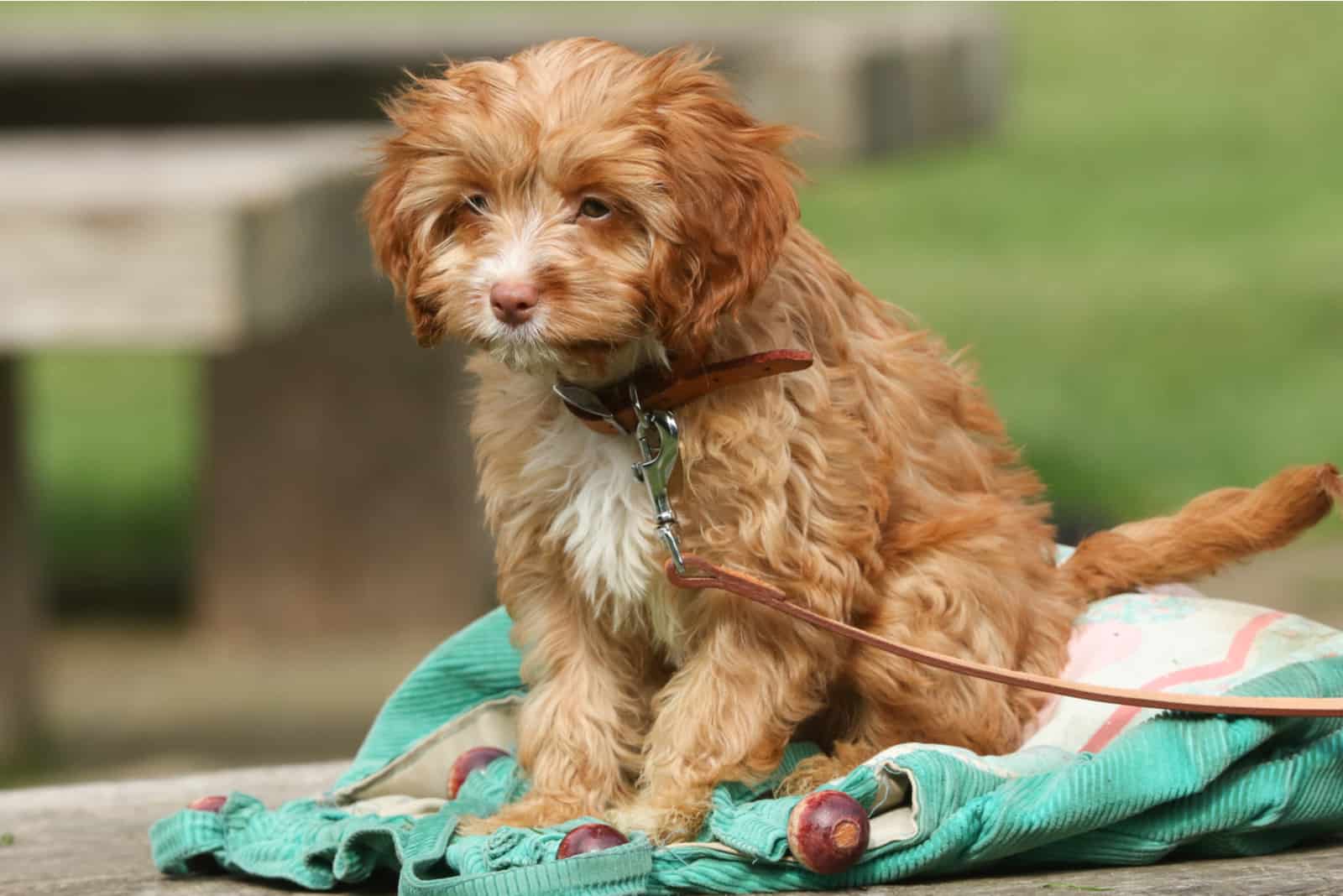 1. PuppySpot.
Getting a Cavapoo from PuppySpot is perhaps the most convenient way for people who don't want to shop in person, but still want to purchase a dog from a reliable breeder.
Since this platform screens all of their breeders before allowing them to post listings of Cavapoo puppies on their website, you can rest assured that only the top-quality ones make the cut.
PuppySpot has the shortest wait times, and picks out the breeders using a 200-point inspection approved by the American Kennel Club (AKC). Apart from temperament and health concerns for the Cavapoo puppies, they screen their breeders to ensure that their customers are happy and satisfied.
With over two-hundred thousand satisfied owners who got their puppies from this platform, you can place your trust in PuppySpot to find the ideal pooch for you. The website is easy to use, and you can filter your search based on any trait you like. You can pick your dog's gender, coat color, generation, and size based on your preferences to find the perfect furry companion for your family.
As you will notice later on, many of the Cavapoo breeders in California have a wait time of over six months, but since PuppySpot is actually a network of breeders located all around the country, you can get your hands on a Cavoodle in less than a month!
Also, it doesn't really matter where you live since the website has its own airline that safely transports your Cavapoo to your location. So, if you are looking to buy a Cavadoodle online, PuppySpot should be the first place on your list!
Breeder details:
Website: PuppySpot Cavapoos Website
Phone: 866 434 6793
Puppy information:
Size: Small, Medium, and Standard Cavapoos
Generation: All Cavapoo generations, including F1, F1b, F2, F2b, and multi-generational
2. Creekside Puppy Adoptions.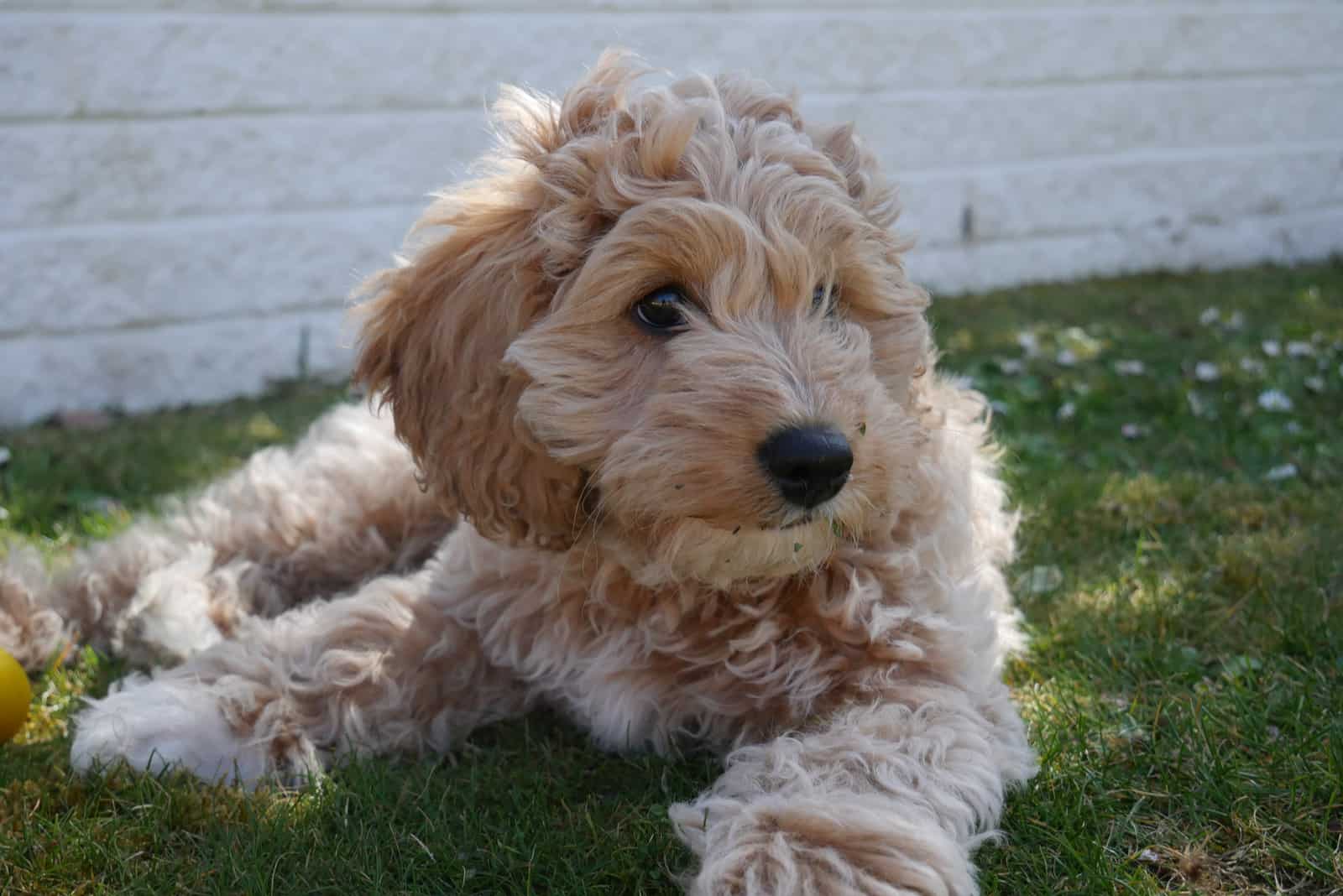 Even though Creekside Puppy Adoptions is a family of breeders located in Illinois, we highly recommend checking them out as they provide safe transport for their puppies to customers all around the United States.
The owner and main breeder, Clint Herschberger, was born and raised on a farm, and has been around puppies and dog breeding throughout his life. He developed a passion for breeding dogs of all breeds from day one, and he raises Cavapoo puppies as members of his family.
Clint's wife and children assist him in the goal of improving the Cavapoo breed so that they can provide their customers with healthy and happy crossbreed puppies for generations to come. To accomplish this, the breeders at Creekside Puppy Adoptions focus mainly on the health of each puppy and the well-being of their breeding stock.
They go by the principle that healthy and happy parents produce the healthiest and happiest Cavapoo offspring. Therefore, they raise their puppies in a family environment, and provide them with proper socialization from an early age. Each puppy grows up alongside the owner's children, which helps ease the anxiety and stress that a young puppy might experience when it transitions to a new home.
They also pride themselves in making the health of their breeding dogs and Cavapoo puppies their top priority. All puppies are taken to the vet at seven weeks of age for a final checkup and a clean bill of health before they are sent off to their new family.
The Cavapoos you will find at this facility are first-generation crossbreeds, and they range from eight to fifteen pounds when fully grown. Clint and his family offer shipping for each of their Cavapoo puppies across the USA, including California.
However, the price varies depending on the destination so make sure you factor that into the total price of your Cavapoo. For any additional information, feel free to contact the family via phone or email, and check out their website for all of the Cavoodle puppies they have to offer.
Breeder details:
Website: Creekside Puppy Adoptions Website
Phone: 217 549 6555
Email: [email protected]
Puppy information:
Size: Miniature / Medium Cavapoo puppies
Generation: F1 Cavapoo Puppies
3. Golden Heart Doodles.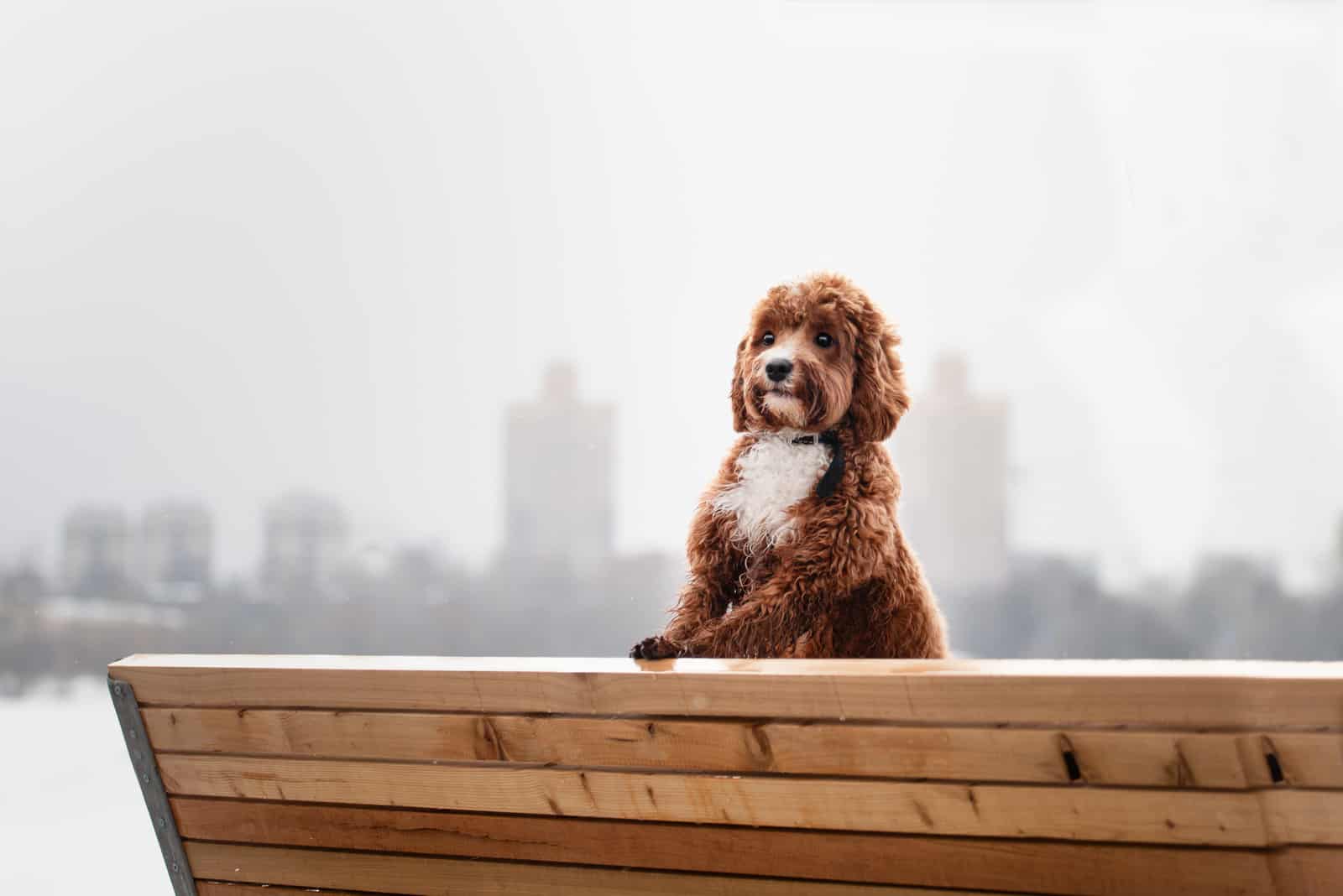 Golden Heart Doodles is one of the most reputable places to find a Cavapoo puppy in California. The owner and main breeder of Golden Heart Doodles has over thirty years of experience in breeding several different dog breeds.
The experience he gained by breeding various breeds has motivated him to cross Cavalier King Charles Spaniels with Poodles to create the most magnificent Cavapoos possible.
He recognized the value of the low-shedding coat and hypoallergenic trait of Poodle hybrids, and he aims to perfect these characteristics in all of his Cavapoo pups. He also transferred from breeding purebred dogs to Poodle mixes because mixed-breed pups have less chance of inheriting serious hereditary diseases due to a genetic trait called hybrid vigor.
Unlike most other Cavapoo breeders in California you will find on our list, Golden Heart Doodles focuses on creating two designer dog breeds instead of one. They produce both Cavapoos and Cavapoochons. They prefer to keep their business on a small scale so that all of their puppies and adult dogs get the care and attention they deserve.
Each puppy is born and raised in a home environment with a loving family by its side. The breeder values the socialization of his dogs above anything else so you can rest assured that you will get a well-balanced, loving, and friendly puppy from this place.
In addition, at Golden Heart Doodles, they take their dog's welfare very seriously, which is why all of their breeding dogs are genetically tested for any hereditary disease. This ensures that none of the puppies they produce carry any genetic condition associated with the parent breeds. On top of this, each puppy bought from Golden Heart Doodles comes with a three-year health guarantee for genetic and congenital health issues.
As far as the pricing goes, this breeding outfit is quite reasonable when it comes to the cost of one of these designer dogs. They sell their female Cavapoos for $3,000, and males for $2,500. There is a required deposit of $300 if you wish to reserve a spot on their waiting list, but it will be deducted from the final price once they have an available puppy for you.
Breeder details:
Website: Golden Heart Doodles Website
Phone: 209 380 3911
Email: [email protected]
Puppy Information:
Size: Small and Medium Cavapoo pups
Generation: F1 and F1b Cavapoo puppies
4. Cee Cee's Puppy Palace.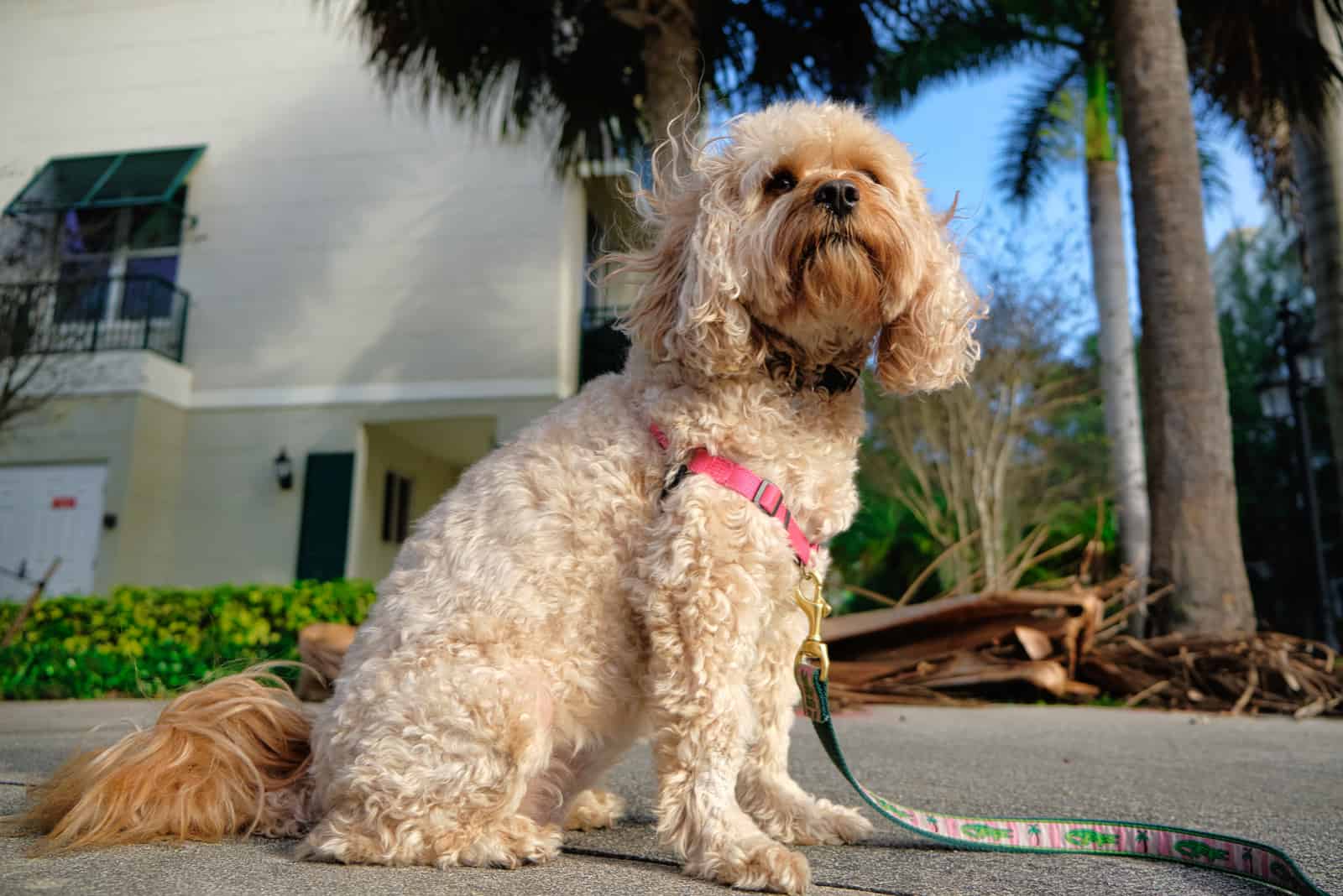 Cee Cee's Puppy Palace is one of the best Cavapoo breeders in California you will come across. Established in 2006 and located in the Central San Joaquin Valley in California, this breeder is a great place to get your first Cavapoo pup from because they follow the highest breeding standards.
The business is run by a retired couple that treats all of their dogs as equal family members. According to their website, the couple has seven breeding dogs, which include six different female Cavalier King Charles Spaniels and one Poodle stud.
All of their breeding dogs and available litters are posted on their website as well as on their Facebook and Instagram pages. One of the awesome things about this place is that you can always see the most recent pictures of their pups and parents as they update their social media accounts regularly.
As is the norm with all reputable Cavapoo breeders, this facility raises their puppies in the house in a family environment. Also, each puppy is provided with lots of socialization before it is transferred to its new forever home. If luck smiles at you and you secure a puppy from Cee Cee's Puppy Palace, you will get a doggy blanket that has your pups' mom's scent on it.
Note that puppies from this breeder are highly sought after. Because of this, you will have to wait for ten to twelve months after submitting a formal request to purchase a Cavadoodle puppy.
All of the Cavapoo puppies are sold for $2,250 regardless of gender or generation, but the breeder doesn't ship them so you will have to pick your puppy up in person. They will, however, deliver the puppy to you as long as you live in or around the San Joaquin Valley in California.
Breeder details:
Website: Cee Cee's Puppy Palace Website
Phone: 559 281 2868
Email: [email protected]
Puppy information:
Size: Mini, Medium, and Standard Cavapoo puppies
Generation: F1 and F1b Cavapoos
5. PineWood Kennels Cavapoos.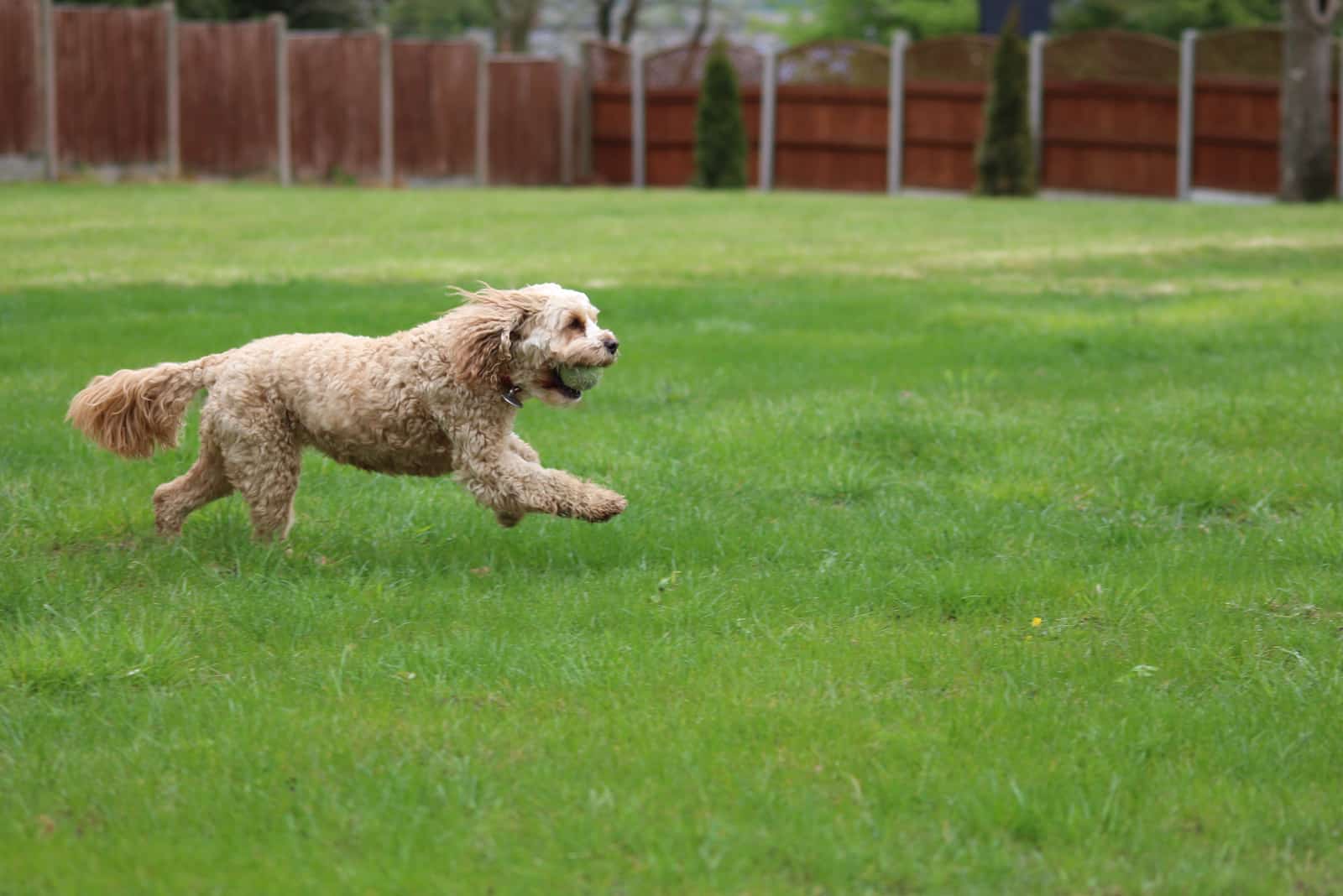 PineWood Kennels Cavapoos is another trustworthy breeder that produces adorable Cavapoo puppies in Northern California. It is a small, family-run breeding operation that specializes in happy and healthy Cavapoos raised in a family setting.
The PineWood breeding program consists of four members, which include a couple and their children. They raise their pups as equal members of their family, and give each of them plenty of love and attention every day!
All newborn puppies live with the family in the living room until they reach four weeks of age. Once they hit the four-week-old mark, they are transferred to the puppy room, which is also inside the family's home.
The family ensures that all of their puppies get plenty of early socialization, especially between three and sixteen days of age. Once the puppies are old enough, they receive daily exercise and training according to their age.
For any potential owner, this is a blessing as their pups will be well-socialized, with some of the essential training already started. The training includes potty training, leash training, and obedience training. Also, there is no need to worry about socialization as the puppies grow alongside children and adults, and get used to them before they are shipped to their new homes.
Each puppy bought from PineWood kennels comes with a puppy bundle of information, which includes a health record, a health guarantee, its favorite toy, a baby blanket (with familiar scent), and a food sample. On top of this, the family provides ongoing support even after you take your puppy with you.
We strongly recommend checking out their website to see all of their breeding dogs and available litters. However, because they are a small-scale breeding facility, you should be prepared to wait for quite some time before a puppy is available for purchase.
Breeder details:
Website: PineWood Kennels Cavapoos
Phone: 509 722 6008
Email: [email protected]
Puppy information:
Size: Mini, Medium, and Standard Cavapoos
Generation: F1 and F1b Cavapoo puppies
6. Calla Lily Cavapoo.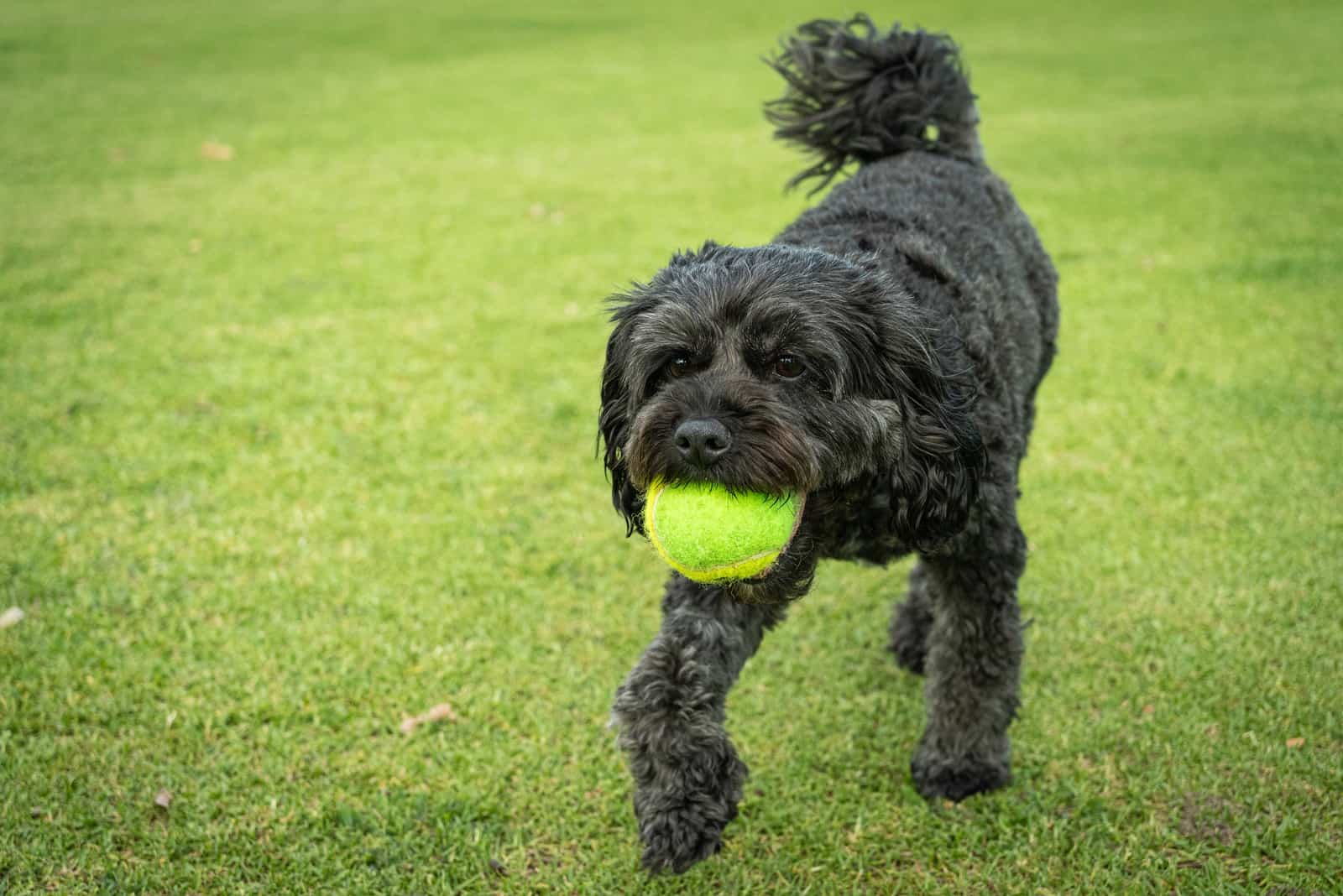 Calla Lily Cavapoo is another well-known, high-quality dog breeder in California. They are a home-based, small-scale doggie home that specializes in breeding Cavapoo puppies of the highest quality.
They provide health certificates for their puppies and breeding dogs, and they do several health checkups before each breeding cycle. They also make sure their Cavapoo puppies are in perfect health before they are sent off to their new owners.
If you wish to check out their breeding practices in person, feel free to give them a call and schedule an appointment. Even if you happen to drop by unannounced, the family will happily show you around as they take pride in their breeding program and how they treat their breeding dogs and puppies.
Their adult dogs are groomed and bathed regularly, and they are vaccinated and wormed per veterinary instruction. The puppies are bathed regularly from around six weeks of age, and you will only need to provide your Cavapoo puppy with its final twelve-week vaccination shot.
They take each puppy's health seriously, and consider the dogs in their care as equal members of their family. Because of this, they never deal with pet stores, puppy mills, or backyard breeders in any way so rest assured you will always get a quality Cavapoo pup from the Calla Lily Cavapoo breeding outfit.
Breeder details:
Website: Calla Lily Cavapoo Website
Phone: 918 533 3887
Email: [email protected]
Puppy information:
Size: Mini, Medium, and Standard Cavapoo pups
Generation: F1b Cavapoos
How to choose the best Cavapoo breeders in California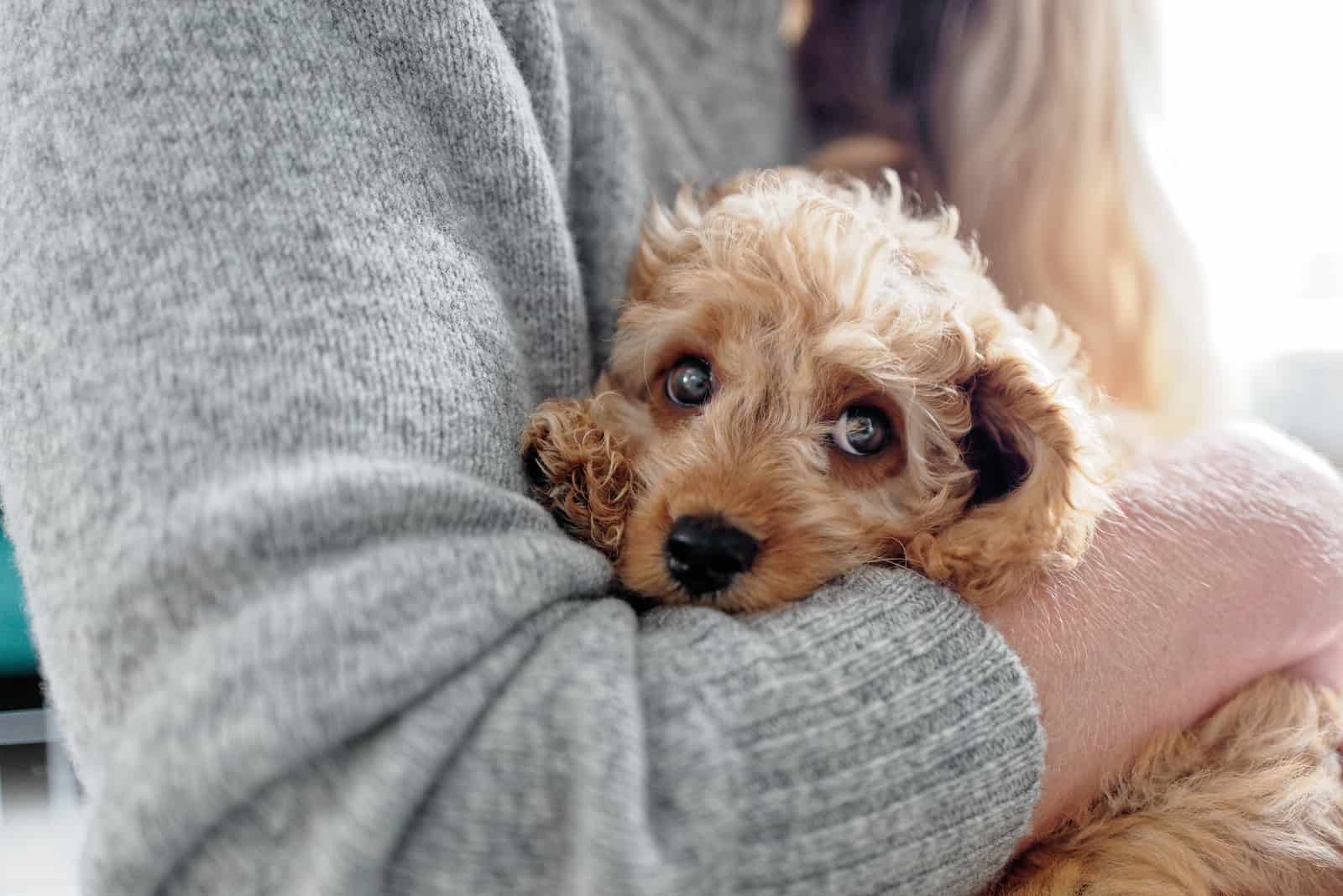 Choosing a quality breeder for this awesome Poodle mix can be a difficult task. Most of the listings you will come across online or in the newspapers are either pet stores, puppy mills, brokers, or backyard breeders looking to make a quick buck.
Most of them have little to no regard for their adult dogs' or puppies' health, and are more likely to sell unhealthy canines just to make a profit.
Here are some things you should keep in mind while searching for reputable Cavapoo breeders in California:
• Do your own research – Nowadays, it is not that hard to get all the information about a specific breeder online. The only thing you need to do is do a quick background check to find out whether or not the breeder you are dealing with is worth your while. Reputable breeders have nothing to hide, and will provide all the information you need so make sure you avoid the ones that appear shady.
• Visit the breeder in person – Before you agree to purchase a dog from a breeder, make sure to ask if it is okay for you to visit their breeding facility. A reputable breeder will always welcome their customers and proudly show off their breeding practices. By visiting the breeder's facility, you will get to see the living conditions in which the dogs are bred and raised so you can decide for yourself if that is the place you wish to get your Cavapoo puppy from.
• Read customer testimonials/reviews – The quickest way to find out whether a breeder is legit or not is by reading reviews and testimonials. The best breeders will have lots of positive reviews and praises from their satisfied customers. On the other hand, irresponsible and backyard breeders will most likely have negative reviews or no reviews at all since they will likely hide the reviews to keep their business going.
What is the average price of a Cavapoo puppy?
The average price tag of one of these hybrid dogs is between $1,200 and $2,000. Although this is generally the average cost, there are some cases where a Cavapoo puppy may be more or less expensive depending on several factors.
The generation, size, color, and coat type all have a role to play in determining the price of the pooch. For instance, Cavapoos that are more hypoallergenic than others have a higher price tag as they are more likely to be suited for people suffering from dog-related allergies.
Even gender can have an impact on a Cavapoo's price as female dogs can be used for breeding; thus, fetching higher prices than their male counterparts.
On top of all of this, the bloodline of the parent dogs can also be a determining factor in pricing a Cavapoo puppy. For instance, if the Poodle or Cavalier King Charles Spaniel dog used in crossbreeding has won titles in conformation shows, you can expect their offspring to be more expensive.
California Cavapoo breeders: summary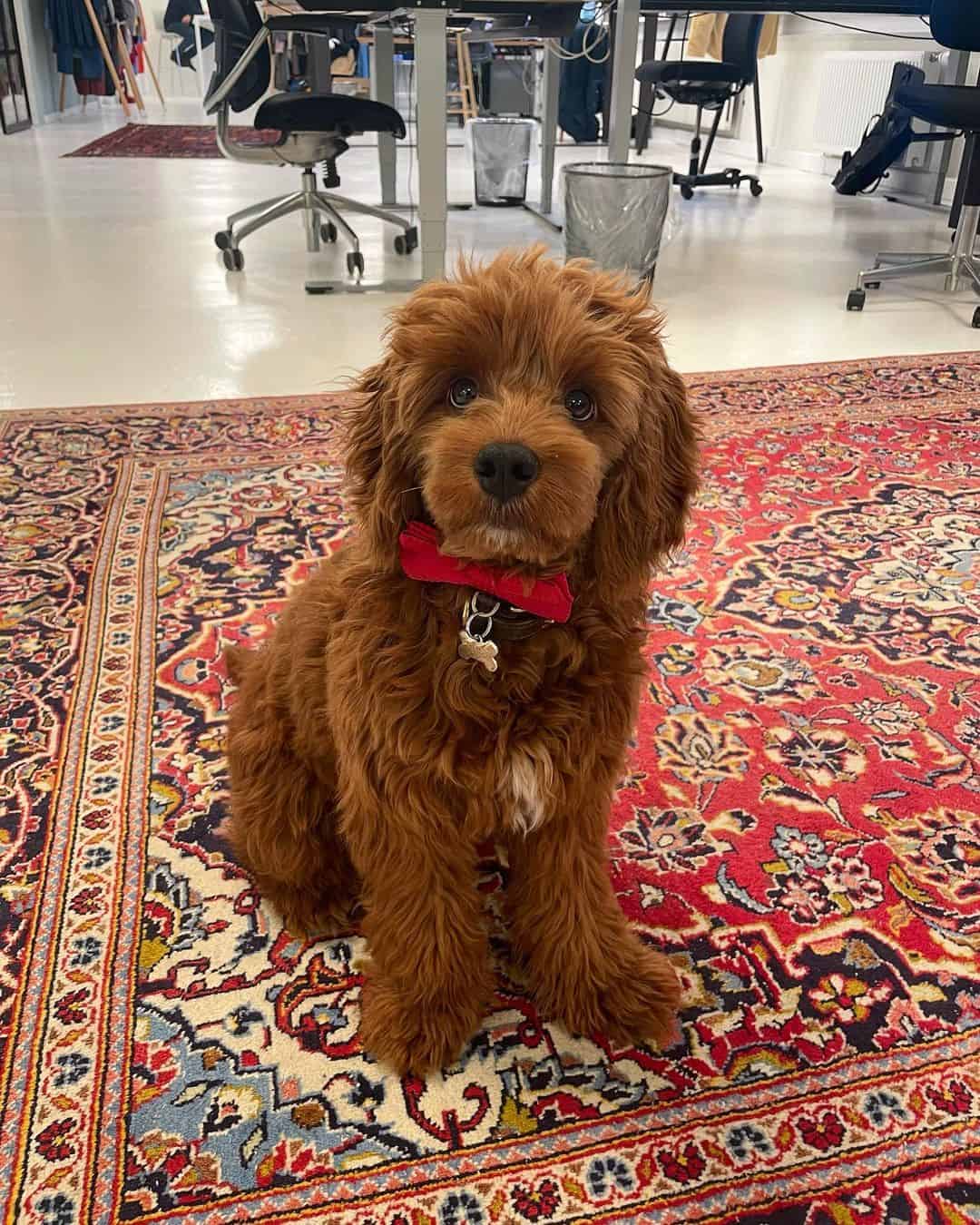 Photo from: @pelle.cavapoo
Cavapoos are majestic little furballs that love to cuddle and bring joy to everyone around them. They are intelligent as they are adorable, and are the perfect choice for first-time owners.
However, to ensure that you get a healthy Cavapoo pup, you shouldn't buy one from the first ad you see online or from a pet store. You should especially avoid places like puppy mills or backyard breeders.
The best way to get one of these designer dogs is to find a reputable breeder, and we hope that our list of best Cavapoo breeders in California will help you on that quest.
Once you pick out the breeder that best matches your preferences and take your new canine companion home, the only thing left to do is give it an adorable name and enjoy the many wonderful years to come!