Are you looking for an adorable, non-shedding dog breed, but think Poodles, Maltese, and Cocker Spaniels are overrated?
You can still get a Doodle – or, rather, a Cavapoo!
Cavapoos are a crossbreed of a purebred miniature or toy Poodle and a purebred Cavalier King Charles Spaniel. These are cute and friendly family companions that everyone will love!
At the same time, they are not as common as some other Doodles, such as Labradoodles or Goldendoodles, so you can still keep that factor of uniqueness.
If you live in California, you might have no idea where to find Cavapoo puppies for sale, or even where to start looking! Still, finding proper Cavapoo breeders in California can be essential for both you and your pooch.
When dealing with mixed breed dogs, also known as hybrid dogs or designer dogs, it's very important to know where you're buying them from.
These dogs are more than mutts – they are a result of a careful breeding program that helped perfect this crossbreed and resulted in the best toy dog possible.
But, who are some of the decent Cavapoo breeders in California you can contact? Look no further!
While it's impossible to list every single name, I've gathered a list of six reputable Cavapoo breeders in California you cannot go wrong with.
Here's who they are:
Cavapoo Puppies For Sale in California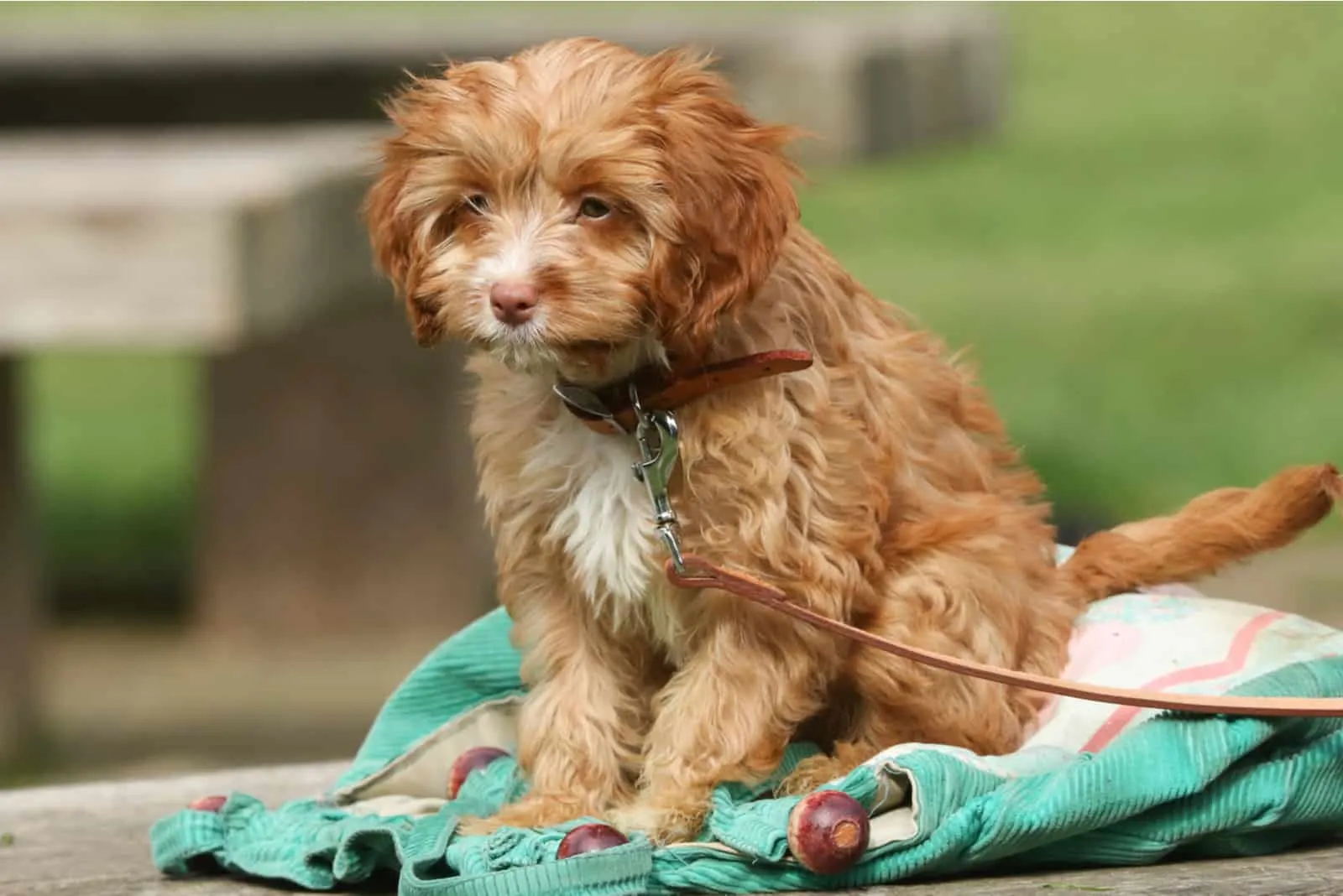 Before you start reading the names of great Cavapoo breeders in California, it's very important to understand what you need to look for.
You cannot just call the first listing for Cavapoo puppies for sale, no matter how nice it might look. There are many types of breeders out there, and not everyone has your or your dog's best interest in mind.
As the Cavapoo's popularity is rising, so is the number of puppy mills and backyard breeders. These are the two types of breeders you certainly want to avoid.
Unlike reputable breeders, puppy mills and backyard breeders don't know how to breed dogs properly. They simply want to profit off of dogs and they don't consider the consequences.
In fact, puppy mills are known for keeping dogs in unsanitary conditions and not taking care of their pups. This can lead to a number of health problems in dogs.
To avoid these problems, you should always look for reputable breeders.
The Best Cavapoo Breeders In California
There are a few features that can help you distinguish reputable breeders from backyard breeders. Here are a few of the most important traits you need to look for:
• A good breeder will be happy to invite you to come to their premises and see where they breed their dogs in person. If this isn't possible, they'll want to do a video call.
• They'll allow you to meet the mother dog – or even both parent dogs – so you can know what to expect, at least personality-wise, as the appearance of the mixed-breed dogs can be challenging to predict.
• They focus on breeding mixed breed dogs and will rarely breed both crossbreeds and purebred dogs. This is because these two require very different breeding practices.
• While they won't be able to provide you with registration papers, as crossbreeds aren't recognized by the American Kennel Club (AKC), they'll give you many other documents that will prove the dog's health and quality.
• They'll conduct various health screenings and tests on both parents, so they can make sure the puppies are free of many health problems. As Cavalier King Charles Spaniels are known for health problems that make their lifespan short, this is essential when looking for a Cavapoo puppy.
• Other than legitimate dog-selling sites such as PuppySpot, they won't sell their dogs online, on websites such as Craigslist.
• All of the dogs they sell will be healthy, clean, and good-looking.
Of course, as it is impossible to know every single reputable breeder (and as these lists can change over time), I invite you to look at the testimonials on each breeder you run into and do your own research.
Still, to shorten this search for you at least a bit, here are the six best Cavapoo breeders in California at the time of writing this article:
1. Golden Heart Doodles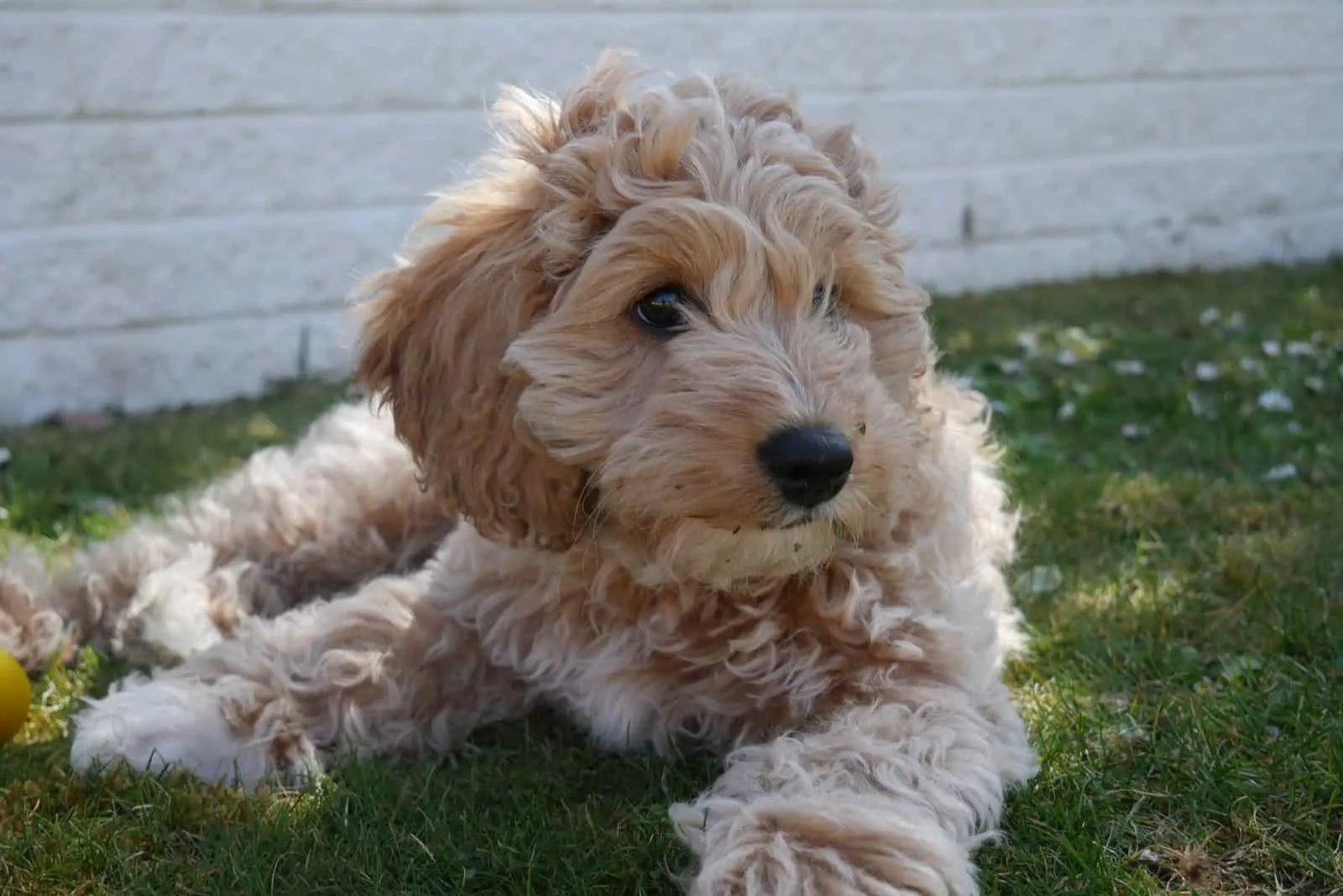 Location: Central Valley, CA
When looking for a California Cavapoo breeder, the Golden Heart Doodles is likely the first one you'll run into – and for a good reason.
This is one of the oldest Cavapoo breeders in California! They have more than three decades of breeding, and they've had experience breeding many small dog breeds, such as Lhasa Apsos, Shetland Sheepdogs, and Yorkshire Terriers.
Nowadays, however, their main focus is on Cavapoos and Cavapoochons, two rather similar crossbreeds with the same needs. This allows them to provide the same amount of care to all the litters.
Not just that, but they usually work on a low scale, as this leaves them with enough time to take care of not just every single puppy, but their parents as well.
They focus on breeding F1 and F1B Cavapoo puppies that can come in the small or medium size, so you will be able to choose the exact type of dog you'd like.
All of their parent dogs go through rigorous health testing before they are allowed into the breeding program. As proof of this, they offer a one-year health guarantee on their puppies.
This means that, if you buy a puppy from them and that puppy turns out to have some genetic condition in the following year, you can return the Cavapoo and get the replacement one, or you might even be able to get a replacement puppy.
This is a somewhat luxurious breeder, and their prices can go as high as $3,000. Also, you'll need to pay a $300 non-refundable deposit if you'd like to reserve a puppy and be placed on the waiting list.
Website: Golden Heart Doodles
Email: [email protected]
Phone: +1 209-380-3911
2. Pinewood Kennels Cavapoos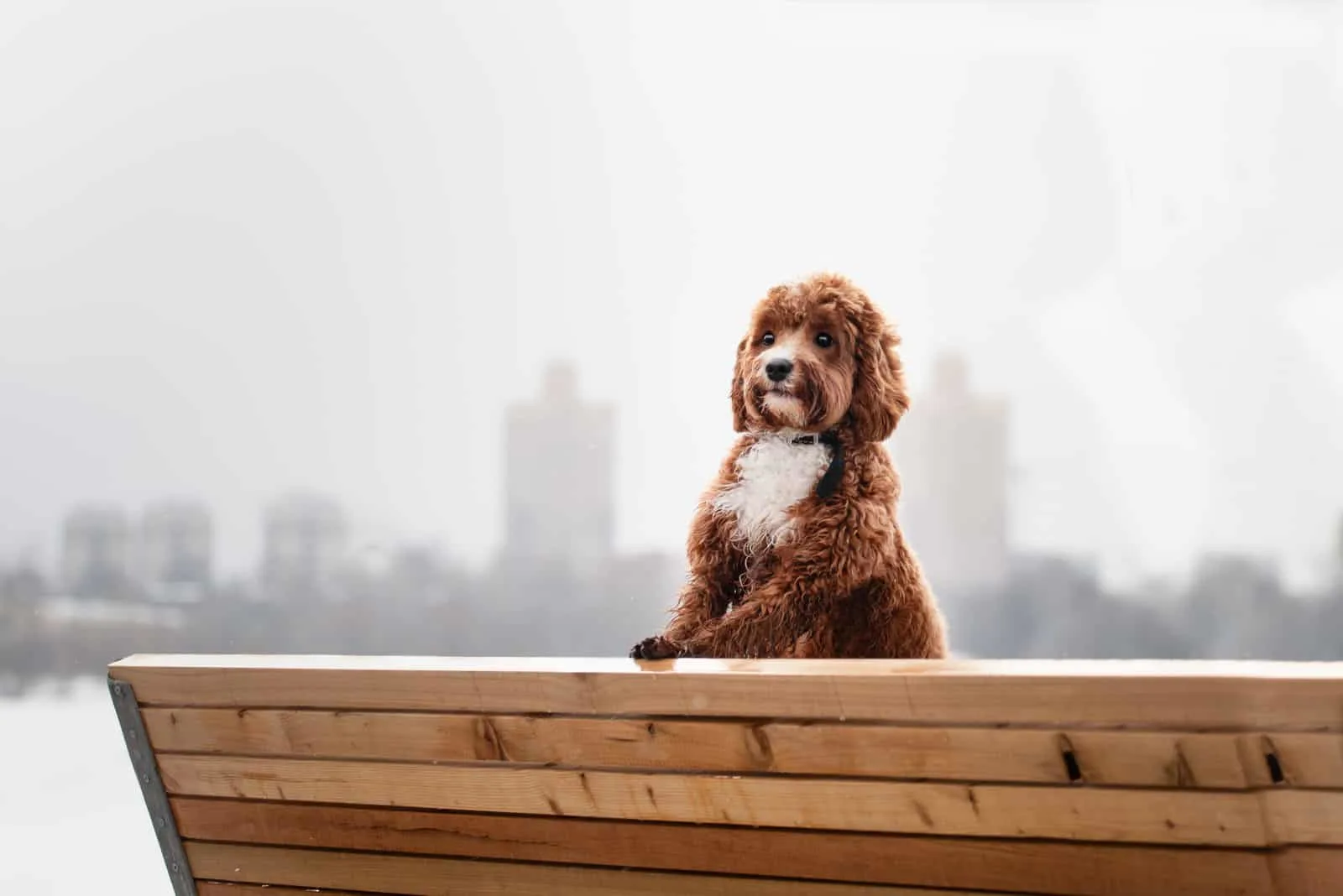 Pinewood Kennels Cavapoos is a family-owned breeder from California, but they keep their precise address quiet. This is likely to ensure privacy, as they breed dogs on their property, with the help of their two children.
They produce top-quality Cavapoos in various coat colors. If you're looking to provide a new home for the most adorable puppy out there, you might want to contact Pinewood Kennels.
This breeder takes great care of their pup's well-being. They provide them with a family environment, ensuring they are socialized and trained before they go to the buyers.
Thanks to this, their Cavapoo puppies are likely to get along with not just children, but other pets alike.
All of their puppies go with health records, a health guarantee, a package of dog treats, their favorite toy, and even a blanket to help them to get accustomed to their new home.
Also, the people from Pinewood Kennels will be there for you throughout your dog's life. If you ever run into some problem or you need a vet recommendation, they'll be here for you.
Their website is regularly updated with pictures of available puppies, so be sure to check them out.
Website: Pinewood Kennels Cavapoos
Email: [email protected]
Phone: +1 509-722-6008
3. Calla Lily Cavapoo
This is an F1B Cavapoo breeder from California. Just like Pinewood Kennels, they keep their exact address private, as they are breeding their puppies from their own home.
Calla Lily Cavapoos encourage all aspiring owners to give them a call so they can schedule a visit. This can help both sides meet each other and decide on the best option for the puppy.
All of their Cavapoos are healthy, as they were checked by a vet and come with a health guarantee. This way, you'll know that you're taking home a healthy dog.
The breeder is rather active on social media and their website, and they are often uploading photos and videos of their furry pets. This can help their dogs find new owners easier.
They will allow you to take your new family member home once he turns 9 weeks old. Also, they ship nationwide, so even if you don't live in California you might be able to buy a dog from them.
Website: Calla Lily Cavapoo
Email: [email protected]
Phone: +1 918-533-3887
4. Cee Cee's Puppy Palace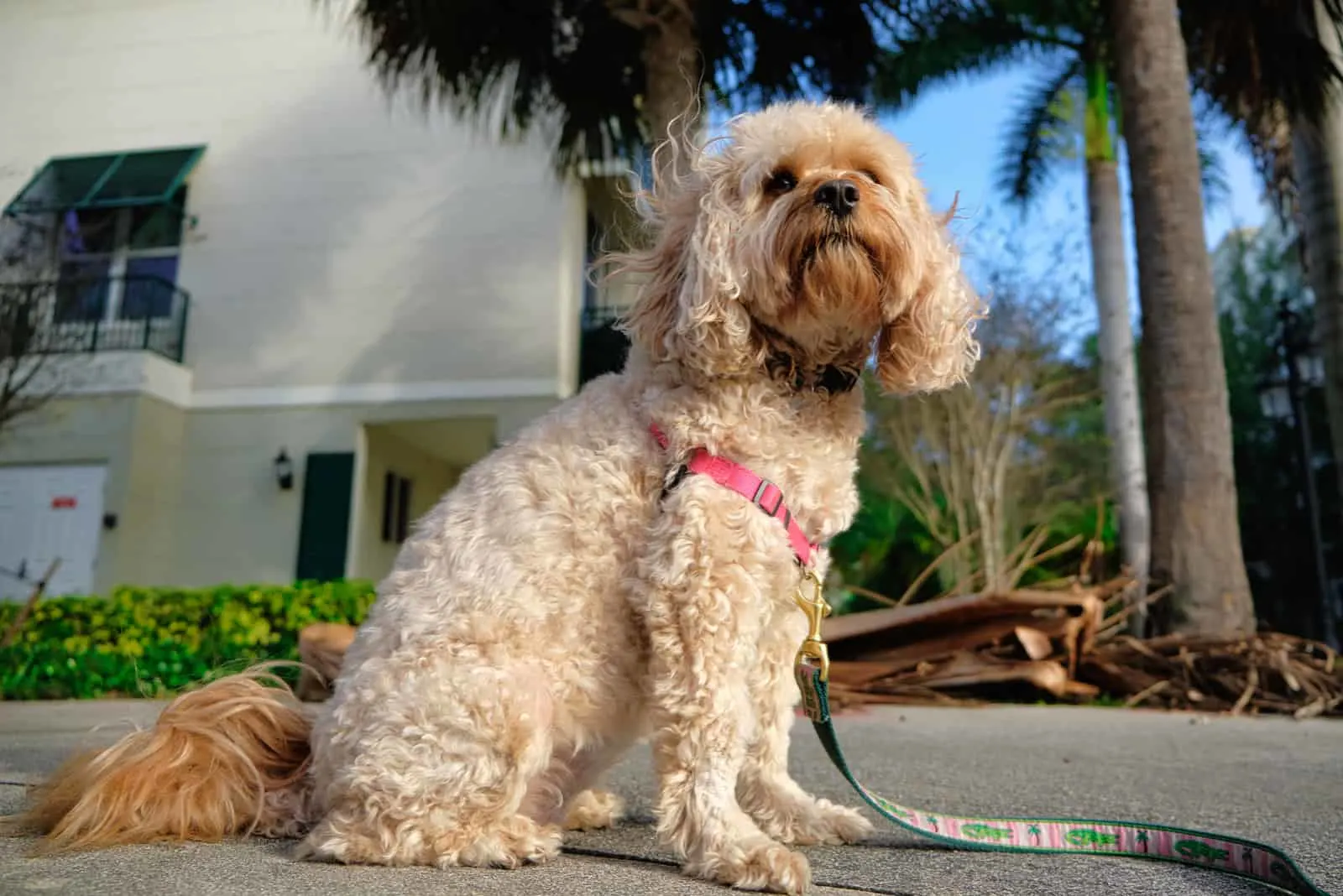 Location: Central San Joaquin Valley, CA
This dog breeder has been active since 2006, giving them more than 15 years of experience.
While they aren't the oldest name on our list, they follow strict breeding programs that are up to the highest standards.
The kennels are owned by a retired couple of dog lovers with lots of experience in owning small dog breeds. They consider Cavapoos their family members, and they raise them from the comfort of their own home.
While they don't breed on a large scale, they also aren't a smaller breeder, as they have six female CKCSs and a Poodle stud.
Despite this, due to the high demand, their waiting lists are rather long. If you'd like to get your new puppy from Cee Cee's Puppy Palace, brace yourself with patience – you'll probably have to wait an entire year or even longer!
All of their dogs go through socialization and training classes while they are very young, so they'll go to their new loving families already prepared for most things they'll run into.
Website: Cee Cee's Puppy Palace
Email: [email protected]
Phone: +1 559-281-2868
5. Valley Cockapoos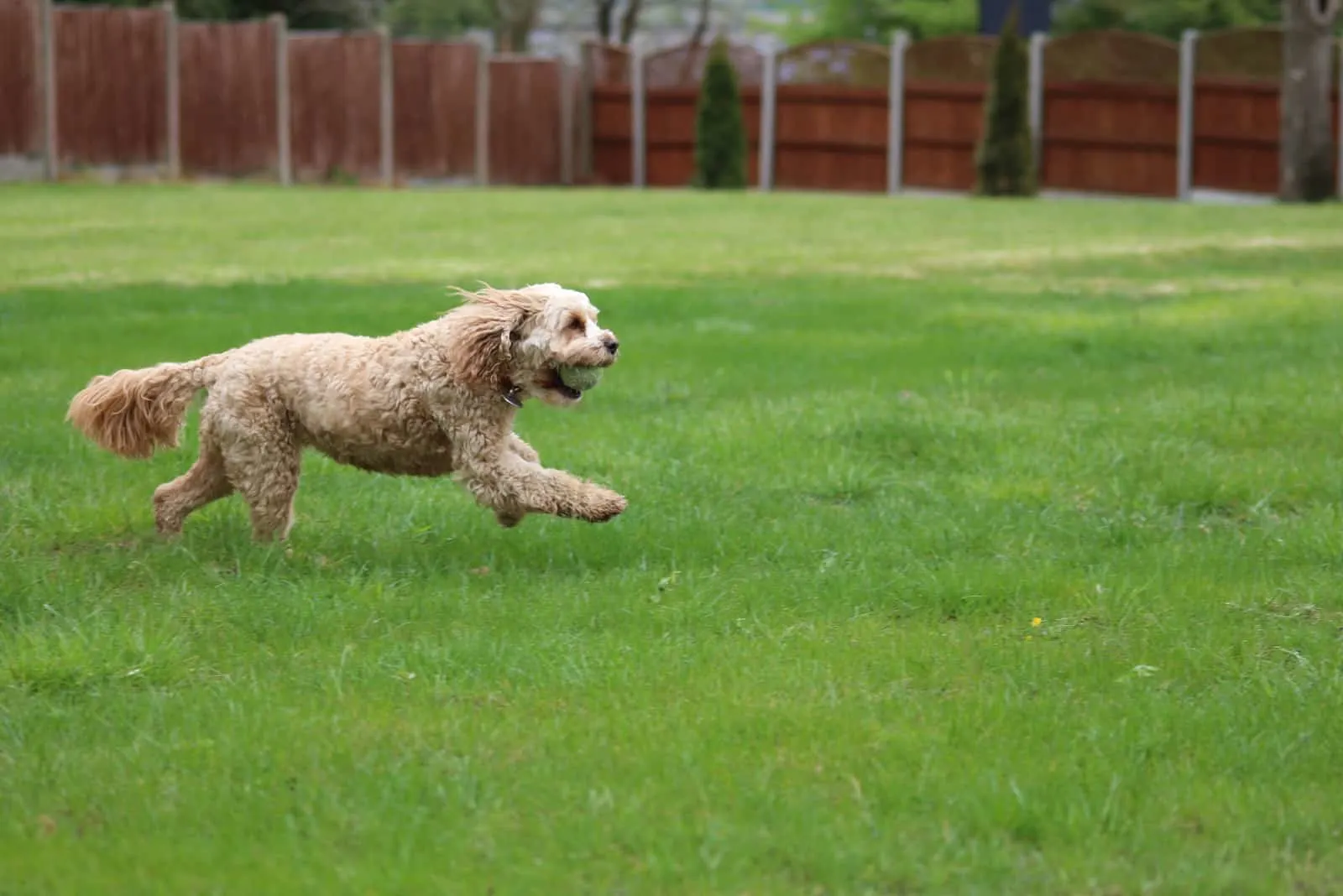 Location: Tracy, CA
If you're looking for F1 Cavapoo breeders in California, you might want to check Valley Cockapoos. While they focus on Cockapoos, they occasionally also have Labradoodles and Cavapoos.
The purebred parents this breeder has have not just been registered by the AKC, but many also belong to champion bloodlines, making these high-quality dogs with a high price tag.
They breed dogs according to the highest breeding programs that are approved by the experts and Doodle breeders worldwide.
They breed not just for appearance, but for temperament, as their goal is to produce the best family pets possible.
All of their puppies are born and raised in a family environment surrounded by kids, which means they will come into their new homes socialized and used to various indoor sounds, such as the vacuum cleaner, things falling down, and so on.
Their website is regularly updated with pictures from upcoming and available litters.
Website: Valley Cockapoos
Email: [email protected]
Phone: +1 209-640-2958
6. Silicon Valley Goldendoodles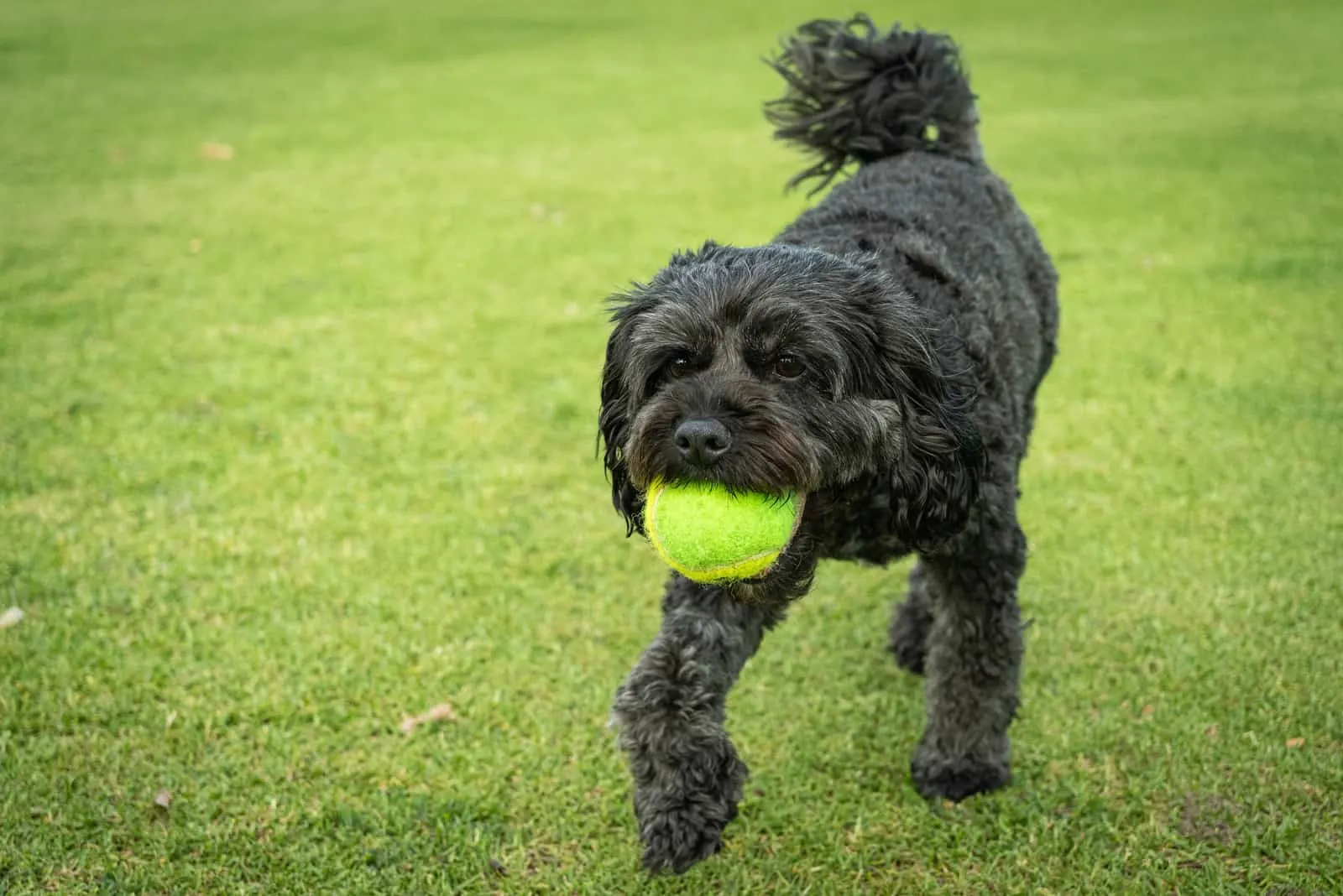 Location: San Jose, CA
As its name suggests, this breeder focuses on Goldendoodles. At the same time, it is one of the most sought-after Cavapoo breeders in California due to the various services it provides.
Silicon Valley Goldendoodle owner, a retired International Certified Dog Goomer, started breeding dogs as a hobby but soon made breeding Doodles their main job.
They breed amazing family pets and service dogs that have been raised in a family environment. They follow strict international crossbreed standards to make sure all of their puppies are of top quality.
To ensure the parent dogs are healthy, they breed them twice a year at most. While this means they have long waiting lists, it also ensures their dogs aren't overbred and get the attention they deserve.
Next to breeding, Silicon Valley Goldendoodles offer additional services such as dog training. This program can even be done online, which is great for people who don't live near the San Jose area or cannot come to the kennels for training.
They also offer the Assistive Therapy Program to people who would like to train their dogs to be therapy dogs, or who are looking to get a therapy dog themselves.
Website: Silicon Valley Goldendoodles
Email: [email protected]
Phone: +1 408-780-2300
Why Breeders Matter
Many dog lovers don't like breeders. They consider them people who want to profit from selling other living beings and that they increase the number of abandoned dogs on the street.
But the truth is very much different.
A good breeder will not contribute to the number of abandoned dogs – quite the opposite. They'll help keep the dogs off the streets by choosing who they sell to. In fact, some might even agree to take back the dog you've bought from them if you can no longer take care of it.
Also, reputable Doodle breeders won't breed just any Poodle and Cavalier. They'll be very careful about the dogs they breed and they'll make sure all of their parent dogs are healthy and free of health problems.
While Poodles are a rather healthy breed, the situation is rather different with the Cavalier King Charles Spaniels. In fact, one of the reasons why Cavapoos exist is to remove some of the many health conditions CKCSs are prone to.
As such, responsible Cavapoo breeders in California are the key to getting a healthy Cavapoo that will express the best of both parents.
Sure, they'll take the money for the dogs they sell, but they also invest a lot of money into the dogs they're selling.
Breeding Cavapoos takes time and funds, as they require a certain amount of dog food, vet checkups, and other expenses that come with breeding dogs. To be able to continue doing this business, breeders need to achieve profit.
Health checks, vaccinations, high-quality food, the breeder has to pay for everything! This is added to the cost of your Cavapoo pups.
Without a proper breeder, this crossbreed wouldn't be what it is today.
Not just that, but many Doodle breeders are starting an initiative for major kennel clubs, such as the AKC, to recognize some Doodles, such as Goldendoodles.
However, there will likely be some time before Cavapoos are recognized, as they are far from being the most common Doodles out there. Still, it's good to know that they are trying their best.
FAQs
How Much Does It Cost To Buy A Cavapoo?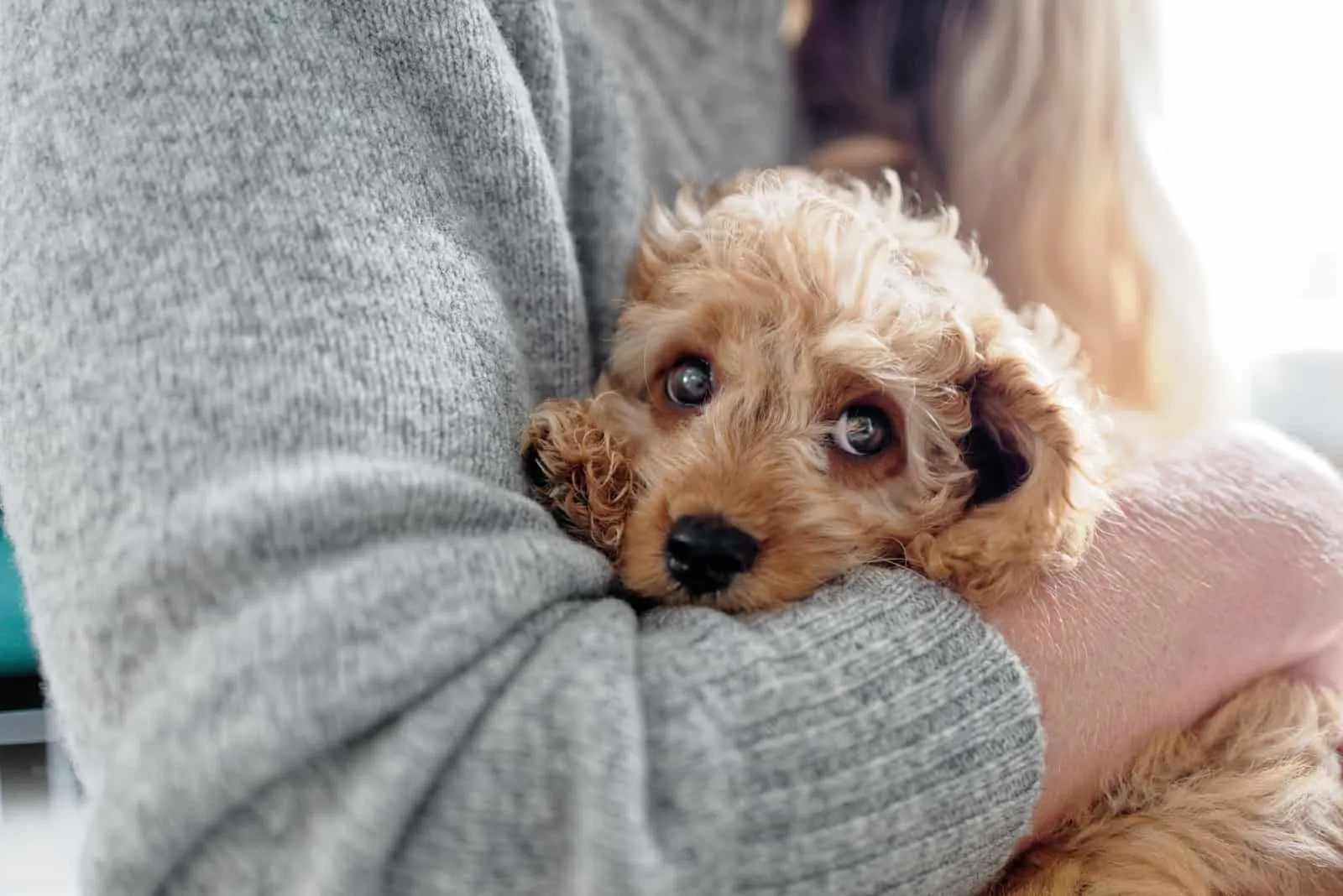 Cavapoos aren't overly expensive Doodles. The average price of a Cavapoo puppy at a reputable breeder is $1,200 – $2,000. This is more or less similar to the price of their purebred parents.
Keep in mind that the price of the dog varies on many factors, such as the parent's bloodline, the health tests conducted, desirable traits of the litter, and the breeder themselves.
As such, you can find a Cavapoo puppy ranging more or less than the average price, and this doesn't mean that you're dealing with an unreputable breeder.
Are Cavapoos Hypoallergenic?
Yes, most Cavapoos are considered to be hypoallergenic dogs!
While dog hair isn't the reason behind your dog allergies, but rather a specific protein found in dog saliva, urine, and dander is, low-shedding dogs have a lower chance of spreading these allergens around.
Both the Poodle and the CKCS are hypoallergenic dogs. They don't shed much, and they are among the most common dog breeds bought by allergy sufferers.
As such, if dogs make you sneeze – don't panic! You can still enjoy your time with your four-legged family member if you choose this adorable crossbreed.
How Big Will A Cavapoo Get?
It can be very hard to impossible to predict the size of a crossbreed pup. The same goes for Cavapoos. However, some general predictions can be made.
All Cavalier King Charles Spaniels are small dogs that usually reach the height of 12-13 inches and the weight of 13-18 pounds.
As such, the size of a Cavapoo will highly depend on the size of its Poodle parent.
Miniature Poodles usually have a height of 15 inches, but some can be as tall as 20 inches. Their weight will usually be up to 17 pounds, but depending on their height, it can be bigger.
On the other hand, toy Poodles are much smaller. They are rarely taller than 10 inches and usually weigh only 6-10 lbs.
Most Cavapoos will have a height of 10-15 inches and a weight of up to 25 lbs, but they can be somewhat bigger or smaller.
Are Cavapoos Barkers?
Like many small breeds, Cavapoos are barkers. While they aren't likely to bother your neighbors, they are very vocal. Some can even develop a rather loud bark – one that you wouldn't expect from such a tiny dog.
If barking is a problem for you, don't give up on Cavapoos. These are intelligent, trainable dogs that you can teach just about anything. This shouldn't come as a surprise, as Poodles are known for being one of the smartest dog breeds out there.
Take your time and teach your Cavapoo to stop barking on command. This can make your life much easier.
Of course, each dog is individual, with his own characteristics and traits. As such, some Cavapoos might bark all the time, while others can be rather quiet.
Still, in general, Cavapoos are known for being barkers.
Is Cavapoo A Good Family Dog?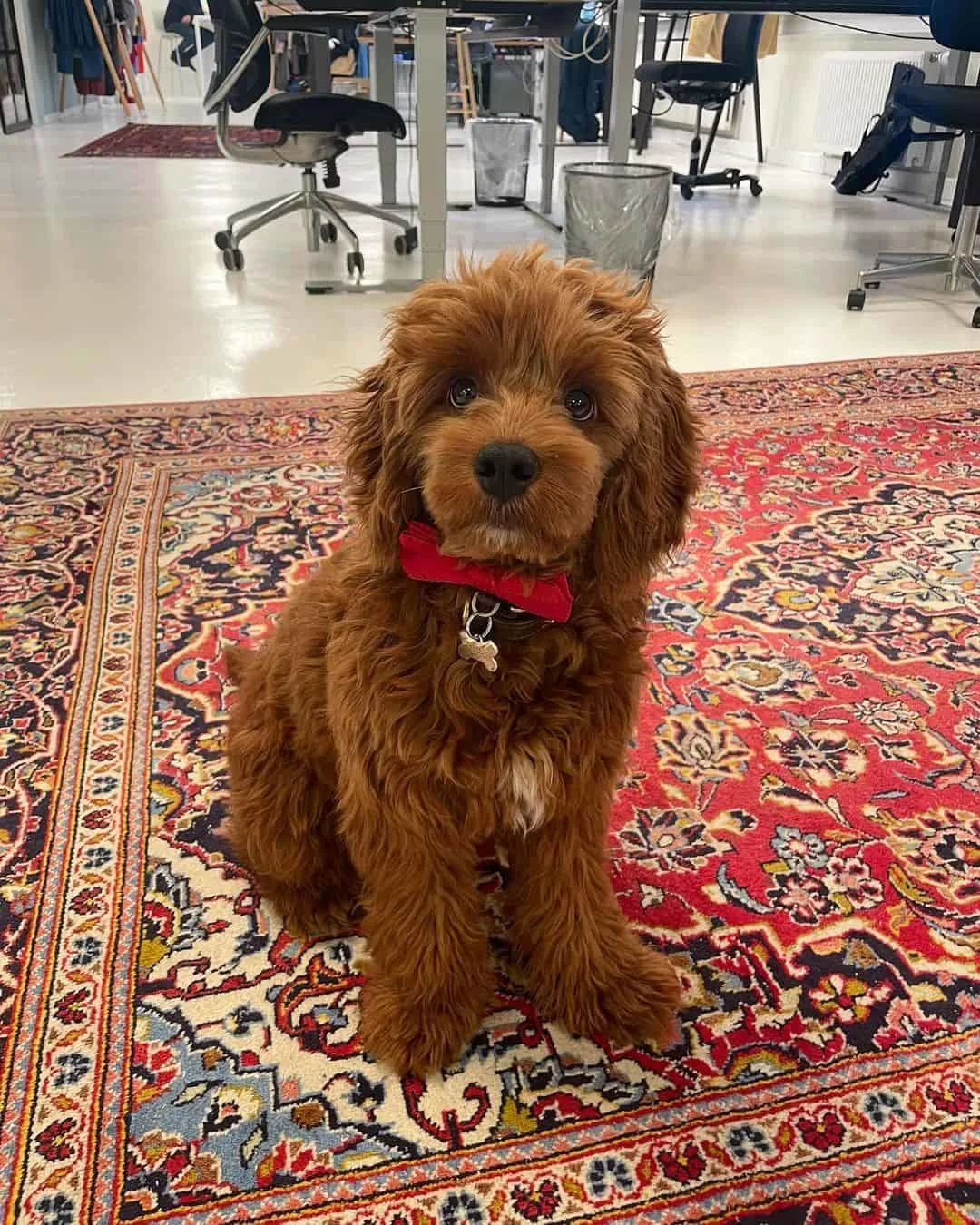 Photo from: @pelle.cavapoo
Cavapoos make amazing family pets! These are calm, friendly dogs that will love everyone! Their temperament makes them one of the best dogs for family environments.
These pups love human interaction and they will want nothing more than to spend every single minute of their day with their human companion. This is why many people love to give them lovey-dovey names that go with their adorable personalities!
At the same time, they are playful and will love to have playtimes in the dog park. They are not couch potatoes like many other small dogs, which is a good thing for many dog owners.
However, you might want to be careful when combining Cavapoos with somewhat larger children.
Cavapoos are rather patient and friendly and would never hurt a child. Even accidents are unlikely to happen, as they are too small to cause harm.
On the other hand, their mini size means that an older toddler or a younger child might hurt them by accident. Many young kids aren't aware that dogs can be fragile creatures and that they should hit them or toss them around or step on them.
As such, for your own puppy's health and protection, teach your child how to behave around dogs and make sure to monitor the first few interactions.
Read Next:
• These 7 Cavachon Breeders Are The Ones You Can Trust!
• 5 Cavapoo Breeders In Virginia For Mixed Breed Enthusiasts