Cavapoos are one of the sweetest mixed breed dogs ever! The love child of a Miniature Poodle and a Cavalier King Charles Spaniel. Thanks to the Poodle genes, the hypoallergenic traits have made Cavapoos a trending designer breed. Nothing beats a low-shedding dog, right?
No wonder Cavapoo breeders are so in demand. Everyone wants an adorable Cavapoo puppy as a new family member!
These adorable critters are a lovely addition to any family. Still, it's not easy to find the Cavapoo of your dreams, especially not in the state of Arizona.
Well, you don't have to worry about this. If you want a Cavapoo puppy, you only need to go through our list of the top 4 Cavapoo breeders in Arizona. We've done the research for you, excluded all possible puppy mills, unreliable breeders, and pet stores. But, we still advise you to be careful because you never know.
Some of the listed Cavapoo breeders in Arizona won't give you your deposit back, so you better be aware of this. If you're not okay with this practice, then you should find another breeder.
Also, some of the breeders offer other doodles besides Cavapoo dogs, like Labradoodles. So, you will need to check if a Cavapoo pup is available.
Take a look at our list of chosen Cavapoo breeders in Arizona. Then, take a look at our little shopping guide that will help you determine which dog breeder is okay and which is not.
Cavapoo Puppies For Sale In Arizona
As we mentioned earlier, finding Cavapoos for sale in Arizona is a tough task. You're lucky to have us and our list of top 4 Cavapoo Arizona breeders.
1. Puppy's N love Arizona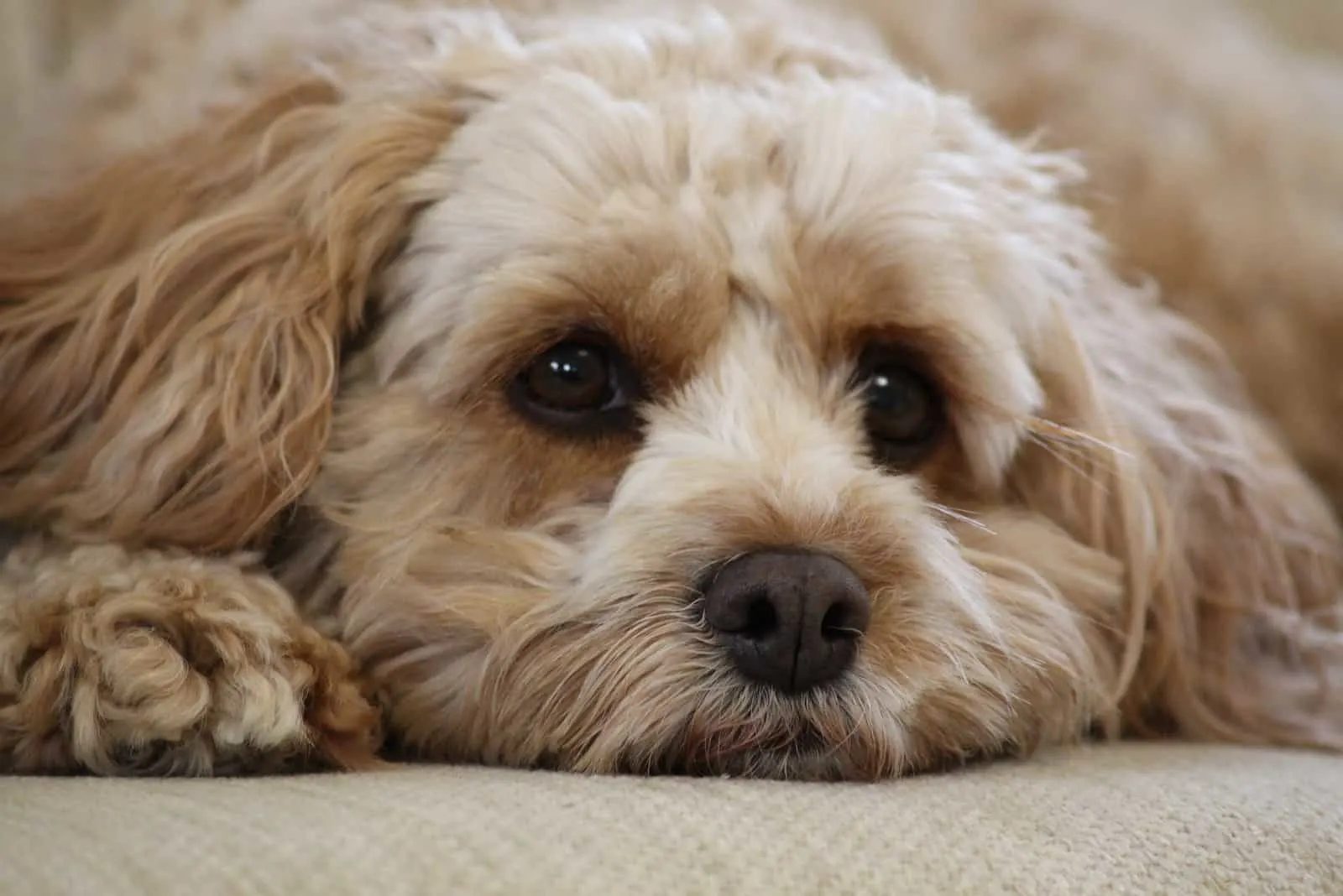 When they started the breeding business, Puppy's N Love were Cavapoo breeders only. We don't know what made them change their minds, but today, Puppy's N Love has other dog breeds, too, including Huskies, Pomskies, and Cavalier King Charles.
Even though you should ask questions about the dog's parents, upbringing, and overall care, you don't need to worry about this breeder being a puppy mill. They just have multiple breeds since the market demands it. Each one of their Cavapoo puppies is healthy, socialized, and ready to be adopted into their new homes.
If it turns out Puppy's N Love doesn't have any available Cavapoo puppies, you can book a puppy from their future litters.
Cavapoo Breeder Details:
Location: Phoenix, AZ
Email:[email protected]
Website: Puppy's N Love Cavapoos Arizona
Phone: 602-321-5568
2. Heidi's Cavapoo and Cockapoo Puppies AZ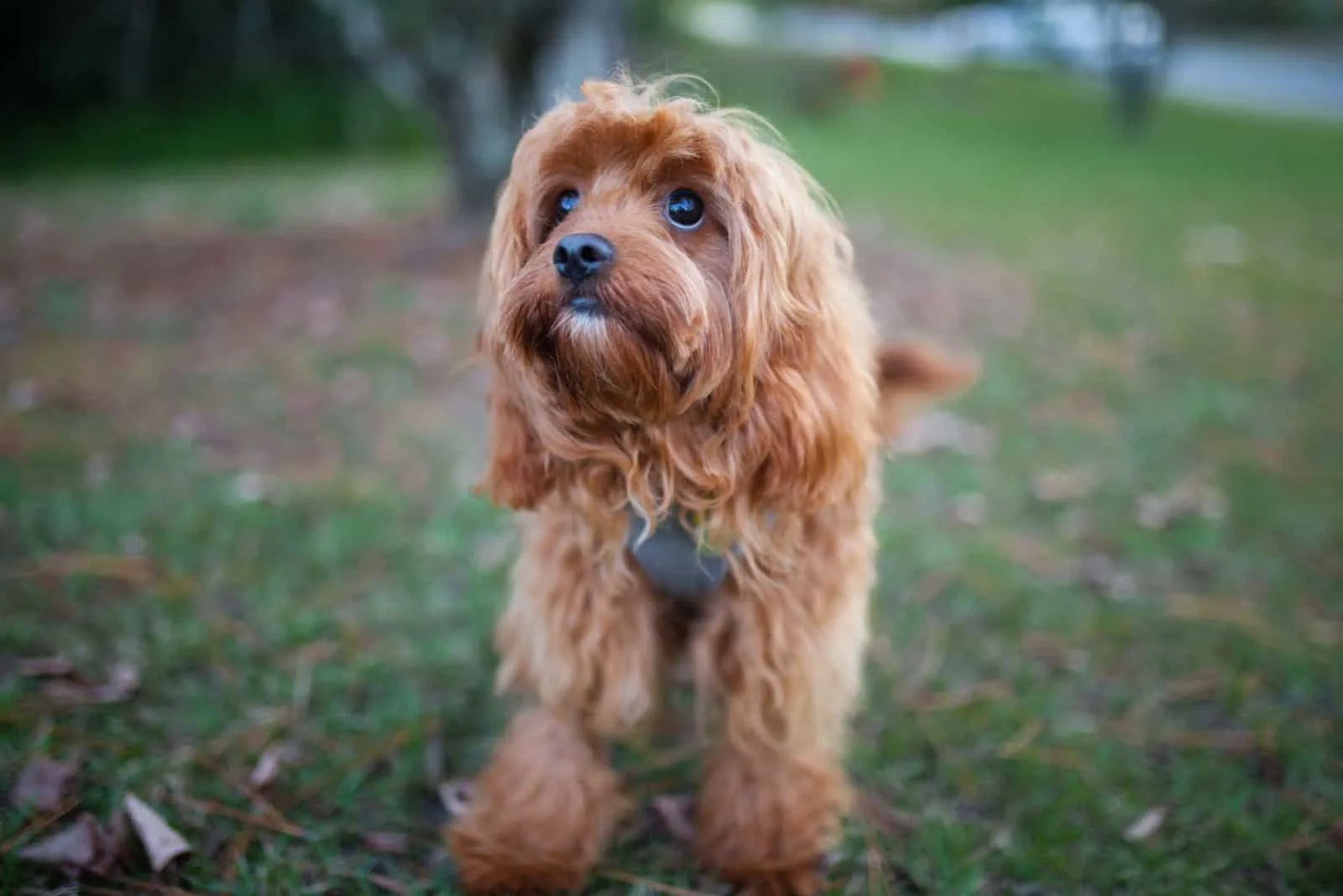 Heidi's Cavapoo and Cockapoo Puppies AZ has a bit of an outdated website that's hard to navigate. However, we did manage to find their Facebook page, which is updated often, and you can find their email down below, as well as a phone number.
Heidi is a hobby breeder, breeding only Cockapoo and Cavapoo puppies in Arizona. With this in mind, you should know that Cavapoo litters are quite hard to come by. Many breeders have waiting lists for these puppies.
What you need to know about Heidi is that this is a mail-order shop. Once the litter is available, Heidi will send messages to eligible owners. If there is no response within 24 to 48 hours, she will offer the puppy to the next person on the list.
Make sure you request pick-up and delivery and specify what you need since some hobby breeders don't ship their puppies or offer delivery.
Cavapoo Breeder Details:
Location: Arizona
Email: [email protected]
Phone: (602) 394-8762
3. Garside Doodles Arizona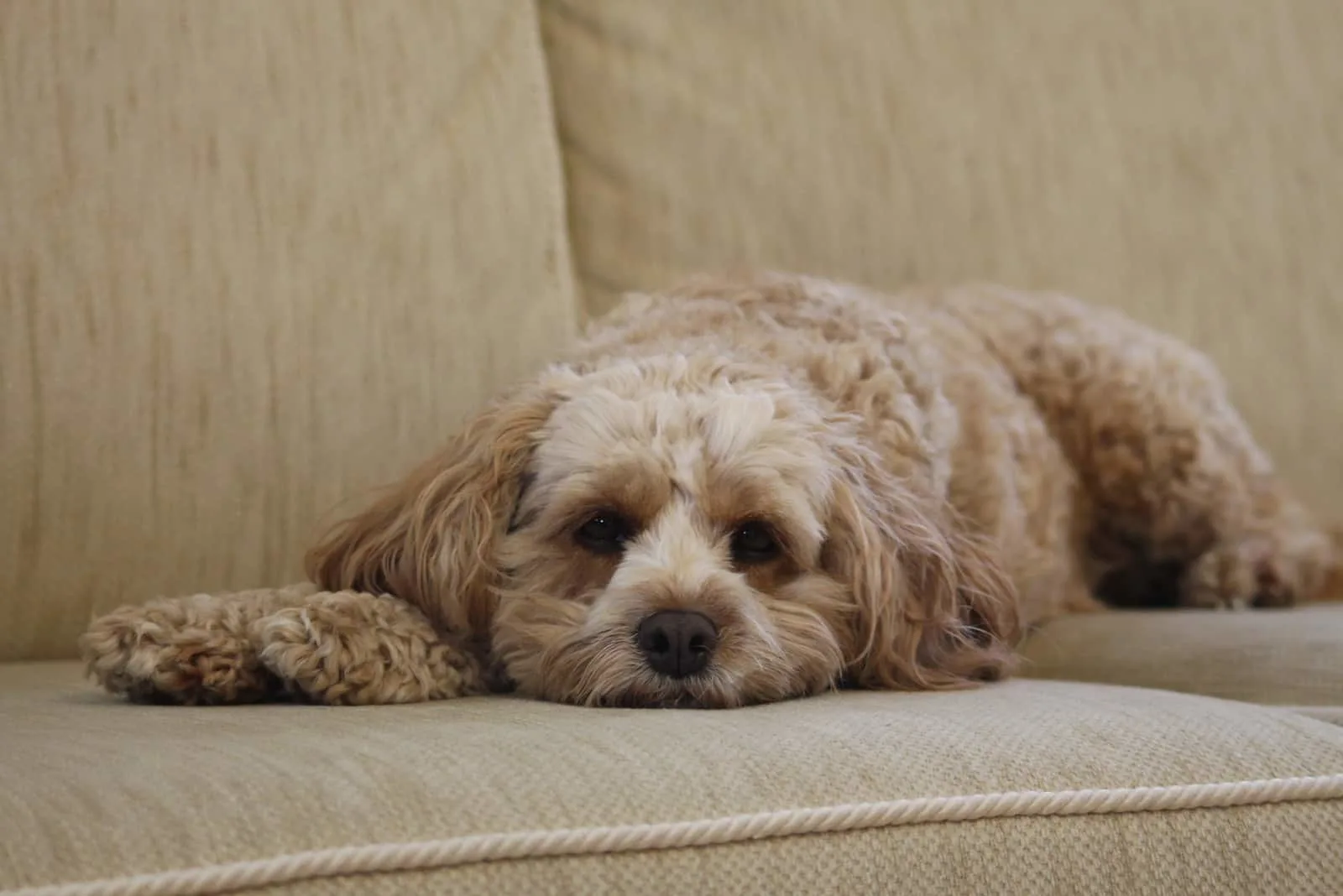 From Sun Tan Valley, Arizona, we have Garside Doodles. This is a family business that once used to breed Mini Goldendoodles. With time, they've extended their offer to many other Goldendoodle sizes, including Cavapoos.
Their Cavapoo litters are rare throughout the year, so make sure you book your puppy in time.
We mentioned that Garside Doodles is a family business. It's run by a mom who spends her time raising the dogs and training them. Her husband often steps in and helps with the business. Not that Charissa needs much help. She is, in fact, a past vet technician who enjoys handling her doodle pups.
Garside doodles are tested for numerous genetic problems. It's a practice done by reputable breeders in Arizona, so you're sure your puppy doesn't have any genetic issues. Charissa even offers a two-year health warranty for genetic issues, which is only proof of how reliable this breeder is.
However, you need to set up a date for pick up, as the breeder won't arrange delivery for you if you're, for example, in Mesa, and the breeder is in Holbrook.
Once again, this is not a big breeder, so you better respect their waiting list. If you can't pick up your puppy in time, it will go to another home.
Cavapoo Breeder Details:
Location: San Tan Valley, AZ
Website: Garside Doodles Arizona
Email: [email protected]
Phone: 480-335-9700
4. Paw Palace Arizona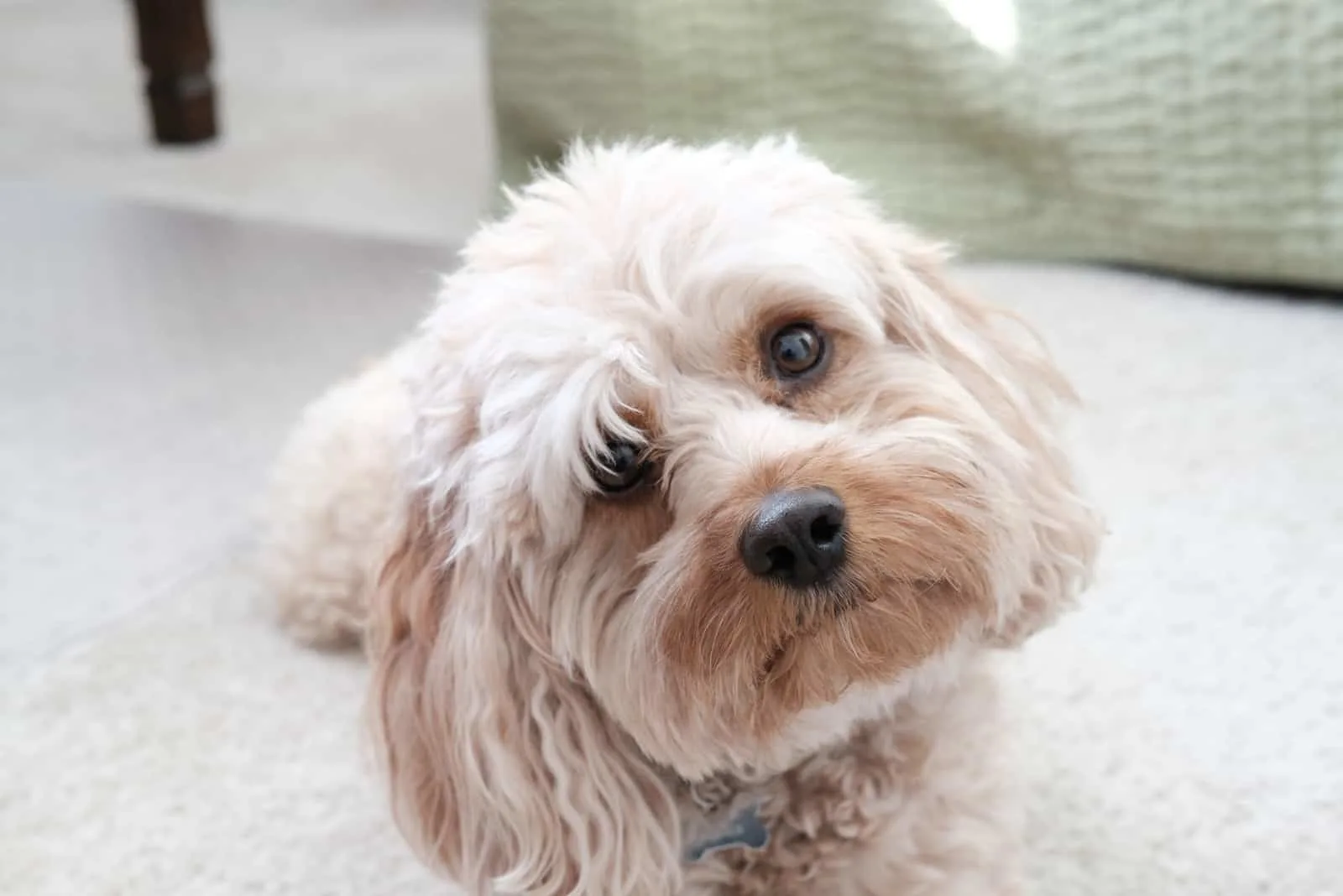 Paw Palace may sound like a pet shop, but it's actually a reputable breeder in Arizona. Paw Palace's owner, Carrie, is a reliable breeder approved in this state. She breeds puppies and helps them find suitable homes.
Even though this breeder is approved, we still recommend you call and ask questions about the puppies and even visit them in person. However, this doesn't mean Cavapoo puppies are always available with this breeder.
Since this is a mixed breed, in general, it's not that often you'll find ready-to-go litters from breeders. Sometimes Cavapoos will be available, sometimes not. It's something you need to monitor closely and wait for the right time.
If you are lucky enough to find an available Cavapoo puppy, you will need to put down a deposit of half the puppy's purchase price. It's non-refundable and makes you obligated to buy this puppy. The rest of the money should be transferred to the breeder's bank account.
Cavapoo Breeder Details:
Location: Tucson, AZ
Website: Paw Palace Cavapoo Puppies Arizona
Email: [email protected]
Phone: 520-307-5143
Cavapoo puppies for sale in Arizona are listed for $2,500, no matter the coat color or gender. Anything less or higher is a scam you should avoid.
How To Screen A Breeder
When screening a breeder, you don't have to worry about them checking off every item on the list. However, there are some red flags you should be worried about. So, you better follow your instincts and decide whether the breeder is a reliable one or not.
Watch out for scam websites. They might look very professional and detailed, but if they lack info about the breeder, you should be worried. Photos can be stolen from anywhere on the Internet, so you better google them. Also, errors, spelling mistakes, and other tiny issues are a clear sign something's off.
If you can, you should find where the website is registered and under which email it's registered. Is the phone number listed too? Does it match with the info you've found online?
A good breeder will ask for you to fill out an application form and sign a contract because they care about where the puppy ends up. Look for breeders who ask for your recommendations, where you live, how you plan to raise your puppy, etc. It's a clear sign they're breeding puppies for love and not for money.
Are they okay with you visiting the facility?
Before the whole pandemic situation, visiting a breeder's facility was a normal procedure. Nowadays, it's pretty rare, and you'll most likely have to FaceTime the breeder than visit.
A good breeder will be okay with showing you around (even though you're on video call) and answering all your questions. If you get a good one, you can even see photos of their facility posted online.
Visiting in person should be postponed until post-pandemic, even if the breeder lives nearby.
How does the puppy look?
You don't have to visit the facility in person to see how the puppy looks. Even a brief video call can tell you something's off about a dog. He's skinny. He looks sad. He sits in a corner. Meaning, he's not for you.
A well-socialized puppy will play with his brothers and sisters. He won't show any signs of lethargy or growl at other animals. Take a look at the puppy's eyes. Are they clear and bright? They should be.
Lastly, ask to see the mother. If she looks healthy and acts normal, then it's most likely a reliable source to buy puppies from. Also, check how many litters the mother has had so far. A number that's too high or a breeder that doesn't know this information is a red flag.
How should you communicate with the breeder?
We always recommend keeping in touch with the breeder from the moment you decide which puppy to adopt up until your puppy turns one.
Make sure the breeder is okay with communicating through email or phone for additional questions and follow-ups. A reliable breeder would love to see how their puppy turns out.
Check their references!
A good breeder will provide you with a list of satisfied customers. If they have social media, that would also be a great way to check out other peoples' opinions.
Ask for health guarantees!
Most breeders these days have health certificates for both puppies and their parents. It's proof that none of the dogs are susceptible to genetic diseases. Ask your breeder which tests they have conducted.
Some states ask for a veterinary certificate before the puppy is picked up. This is a good way to go, but if the breeder doesn't have this screening listed, take the puppy to your vet. They will tell you how to take care of your fur baby, when to receive vaccinations, etc.
Finally, money talks!
A responsible breeder will make you sign a contract before adopting one of their puppies. We say adopting because that's what you're actually doing. Paying for a best friend forever sounds kinda wrong.
With this contract, both parties will know what to expect.
The initial price of the puppy shouldn't be too high or too low. Cavapoo breeders in Arizona list their puppies for around $2,500. It would be ridiculous to expect a puppy to be a purebred Cavapoo for only $200!
Also, if possible, go pick up the puppy yourself. It's not rare to encounter scam shipping companies, so be on the lookout.
The payment should leave a paper trail. Don't pay in cash, and especially don't pay in iTunes gift cards.
Conclusion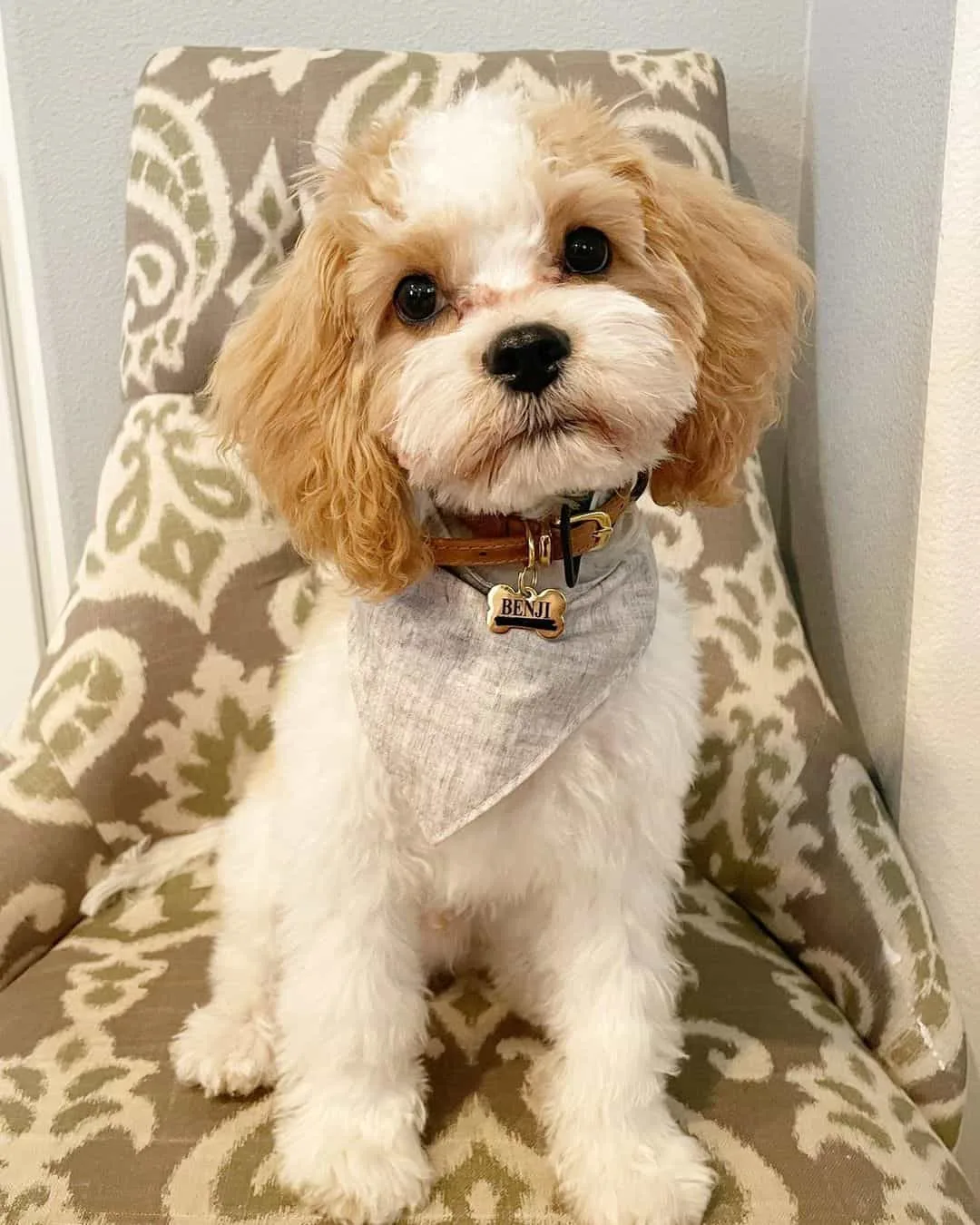 Photo from: @itscavapoobenji
Cavapoos are not only excellent family pets. Anyone who has a Cavapoo in their life will regard them as beloved family members. While there is no such thing as a perfect puppy, the Cavapoo is pretty close.
We hope we've made your decision a little bit easier. Now you should know which one of the Cavapoo breeders in Arizona you can trust.
If you can't find one in Arizona, maybe Florida, California, or New York will bring you more luck.
Cavapoo puppies are somewhat rare, and it's not often that breeders have available litters. In most cases, you will need to wait a while to get your hands on that soft puppy coat.
But, what are a few months compared to a lifetime of happiness?
Read Next:
• The 7 Best Corgi Breeders In Arizona In 2022
• The 10 Best Dog Breeders In Arizona For 2022
• Meet 8 Best Whoodle Breeders From Across The States
• 5 Reputable Cavapoo Breeders In New England