A Cavapoo or a Cavoodle is a designer dog breed coming from two purebred dog breeds, the miniature Poodle and the Cavalier King Charles Spaniel. While the parent breeds are recognized by the AKC, the Cavapoo is still not recognized, especially if dog breeders sell them as teacup versions.
In fact, many other Poodle mixes like the Bernedoodle, the Goldendoodle (mini Goldendoodle, too!), the Shihpoo, and Cockapoo puppies aren't recognized either.
But, this doesn't make these pups any less cooler. Cavapoo pups are highly in demand, and the state of Iowa doesn't have a big pool of reputable breeders. You can say it's a bit hard to find a healthy puppy coming from a reliable source in this state.
While you can always look online for Cavapoo puppies in Iowa on websites like Puppyfind, we recommend you check out small businesses and long-time breeders first.
And, always ask lots of questions before you decide on a puppy!
Top Cavapoo Puppies For Sale In Iowa
To prevent you from wandering around, searching for good-quality Cavapoo puppies, we've put together a list of reliable Cavapoo breeders in Iowa.
Some breeders have available puppies, while some have waitlists for months. It would be best to contact the breeder, ask questions, and decide which Cavapoo dog is the best Cavapoo for you!
1. Butler's Charcoal Ridge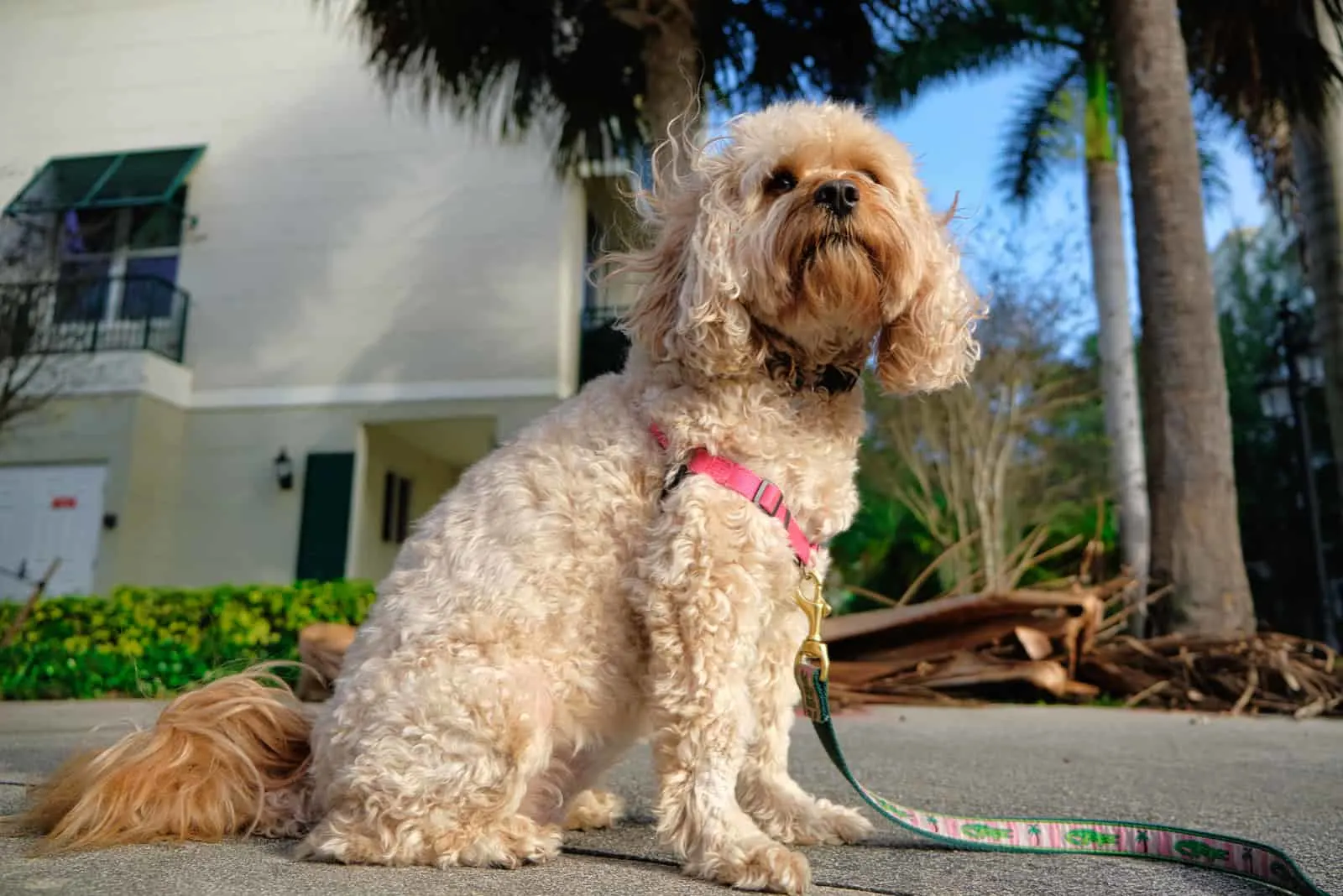 Butler's Charcoal Ridge has a 170-acre farm where they breed adorable Cavapoo puppies. This is a family business staying strong for over 13 years. Over these years, Butler's Charcoal Ridge has improved their knowledge on breeding Cavapoos, so they can proudly say their puppies are one of the finest in this state.
Puppies coming from this facility are socialized and trained, ready to make any family feel complete. This breeder is licensed by the state, which only proves how dedicated they are.
Thanks to the large farm environment, the puppies have plenty of space to run around and waste their energy. This allows the breeder's family members to train the puppies properly, and work on their socialization along the way. These guys really care about their puppies having a consistent schedule. It would be ideal if you could carry on the practice, sticking to their potty time, feeding time, or time spent in the crate.
Butler's Charcoal Ridge Details
Address: Albia, Iowa, USA
Phone: (641) 777-0462
Website: Butler's Charcoal Ridge
Email: [email protected]
2. Premium Cavapoos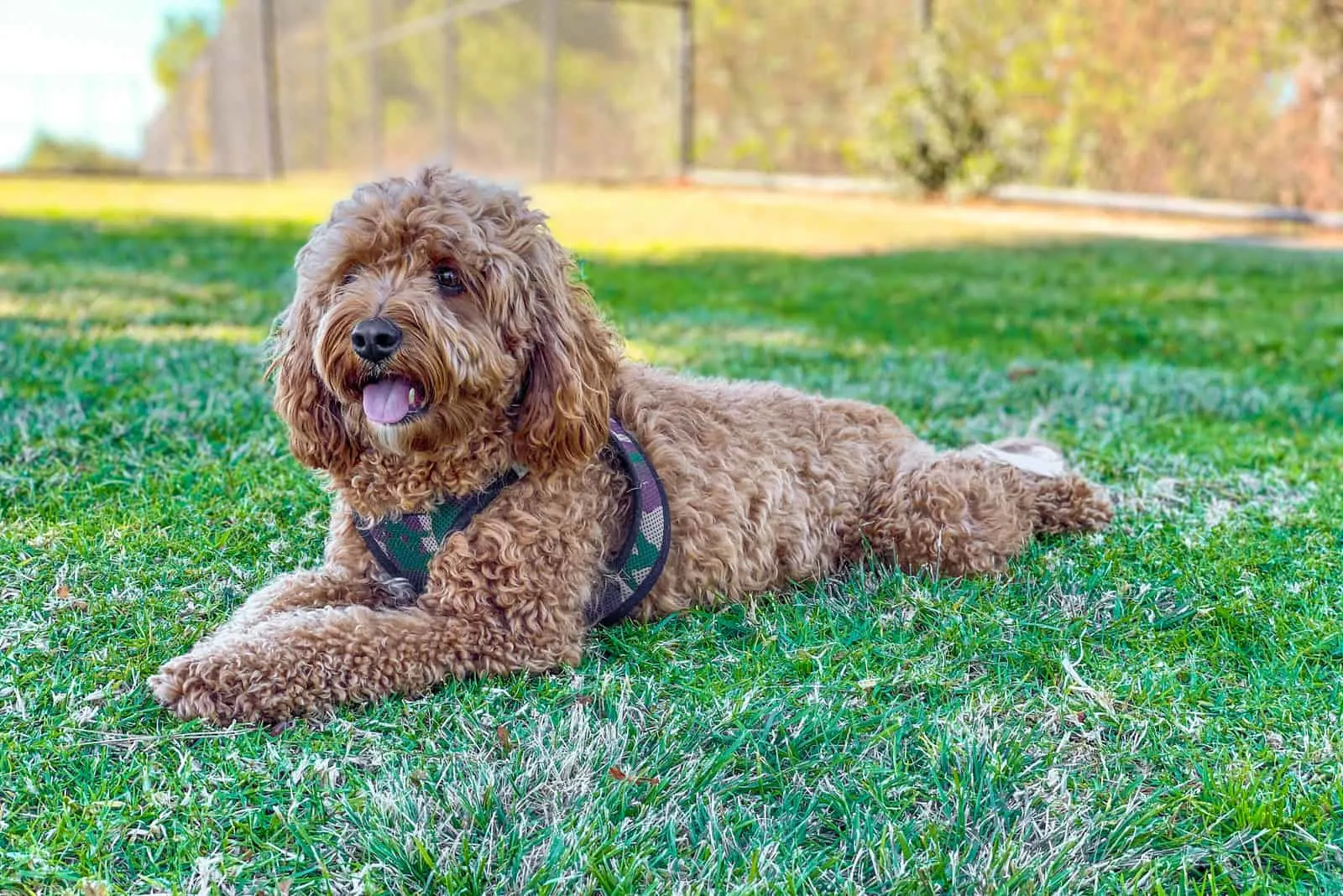 Premium Cavapoos really has premium Cavapoo puppies. Their priority is to have all the dogs meet the health and breeding standard before the sale. The canine company coming from this breeder is stable in every possible way.
Premium Cavapoo puppies are exceptional puppies, especially when it comes to their temperament. They're loving and calm, making the perfect addition to all families.
Puppies and dogs coming from this breeder are often examined by the vet, making sure they're up to the health standards of the breed. These Cavapoos are great conformation dogs since the breeder has been in the business for over 10 years.
What's so great about this breeder is that they raise their puppies in a home environment. They're socialized and raised with other pets, meaning they should get along with all your other pets.
This breeder uses only top-notch pet food that builds muscle and builds up energy needed for daily play sessions. You will need to continue the same approach once you get a Cavapoo puppy from this breeder. Premium Cavapoos only allows adoption into homes they approve.
All puppies are up to date with their vaccination shots before they get to their new home.
Premium Cavapoos Details
Address: Creston, Iowa, USA
Phone: (641) 234-2269
Website: Premium Cavapoos
Email: [email protected]
3. Squaw Creek Kennels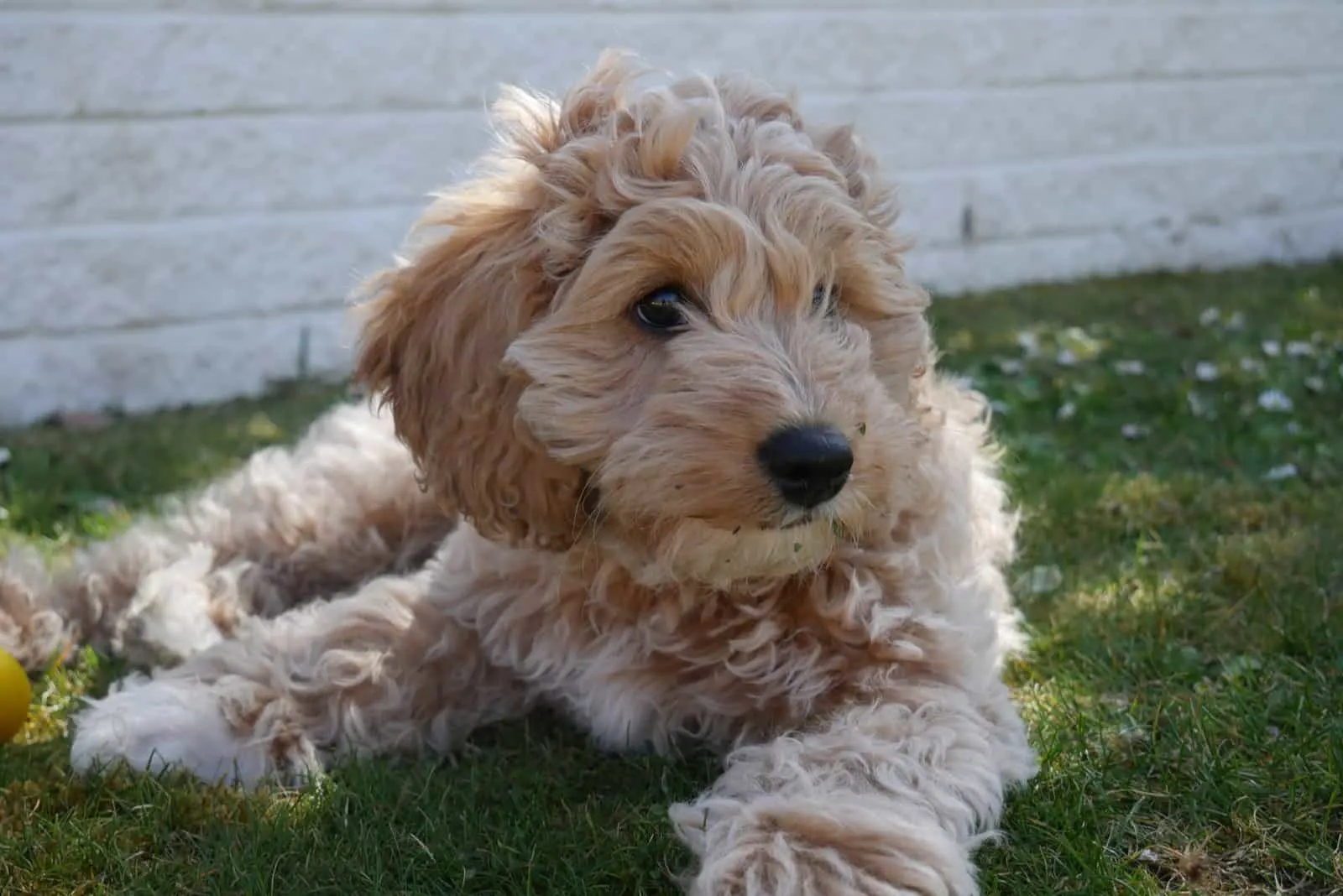 Squaw Creek Kennels are reputable breeders from Barnes City, Iowa.
What's so curious about these breeders is that they put photos of the puppies online at around five weeks. But, you can't just give them a call and require a puppy. You will need to fill out a form because Squaw Creek Kennels wants to make sure their puppies go into the right hands.
Once you get the approval mail, you will receive the rest of the documentation to finish the adoption process. Included in the follow-up email are the actual price of the Cavapoo puppy, the personal phone number, test details, references, and all the other necessary information about the puppy.
The rest is up to you. You can either proceed with the adoption and contact the breeder or give up.
If you decide to adopt, you will get a young puppy and a big responsibility to raise it the right way. The breeder makes sure that all their puppies are 100% healthy. Veterinarians come one a week to check on all the dogs and update them with their shots.
A new puppy buyer should take their puppy to the closest vet for a simple checkup within 72 hours of purchase. If the buyer doesn't do this, he will lose health and other guarantees. Squaw Creek Kennels offers a one-year health guarantee for congenital or genetic defects.
This may sound like a lot of rules, but it's only for the sake of the puppy.
Squaw Creek Kennels Details
Address: Barnes City, Iowa, USA
Phone: (641) 644-5245
Website: Squaw Creek Kennels
Email: [email protected]
4. Willow Ridge Farm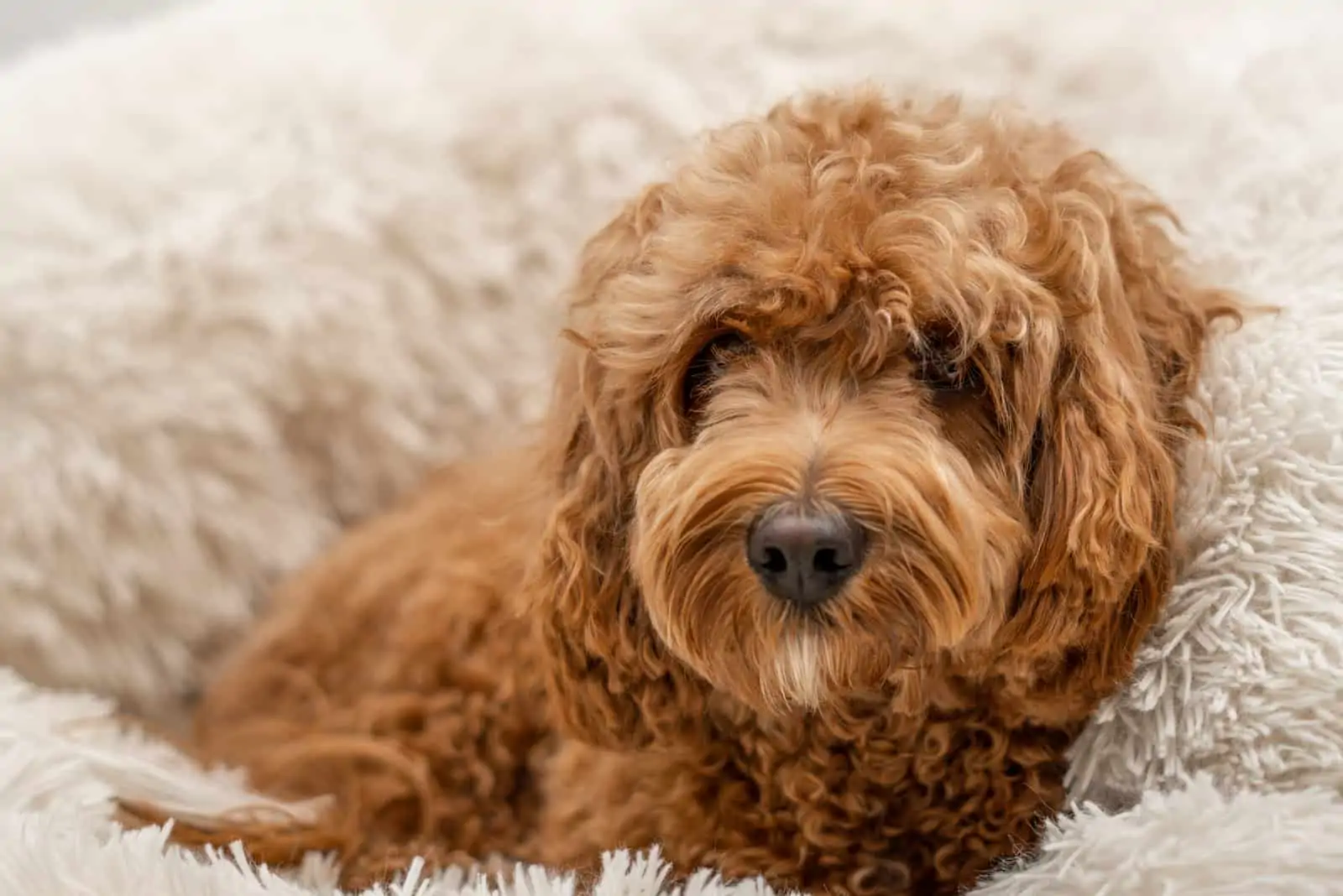 We can't forget about the Willow Ridge Farm Cavapoo breeder. This is a small farm from northern Iowa that has been breeding Cavapoos for over three generations.
Thanks to this long tradition, the Cavapoo puppies from WIllow Ridge Farm are healthy and full of energy. The puppies are socialized by family members, and are raised in a friendly environment.
The goal of Willow Ridge Farm is to breed puppies of high-quality bloodline, with a calm temperament and superb health. This breeder is enthusiastic about Cavapoos since they don't shed a lot and are considered hypoallergenic dogs that are suitable for people prone to allergies.
Willow Ridge Farm offers an amazing two-year replacement guarantee if a dog develops any sort of defect.
Willow Ridge Farm Details
Website: Willow Ridge Farm
Conclusion
We've already mentioned that Cavapoo puppies in Iowa are highly in demand. We hope you will be able to find a good breeder after reading this article.
Cavapoo puppies are truly wonderful creatures, and we'd hate to see some unreliable breeder selling them for a pretty penny.
Iowa breeders with a reputation may be small in number, but they're sources you can trust. If you really can't find one in this state, check out New York, California, Florida, Minnesota, or Arizona.
Once you decide which is the best for you, prepare a list of questions, get your money in your pocket, and get the adoption process started. We bet you can't wait to start your life with your new Cavapoo puppy!
Read Next: Best Dog Breeders In Massachusetts: PupVine's Top 14