Many of them are groomers turned breeders. Some are veterinarians turned breeders. But, all of them are real dog lovers who breed exceptional dogs in Iowa.
Whether you want a pal or a conformation star, you should check our list of the top 10 best dog breeders in Iowa. Only the most wanted dog breeds in this state are listed.
Is your chosen dog breed among them?
Puppies For Sale In Iowa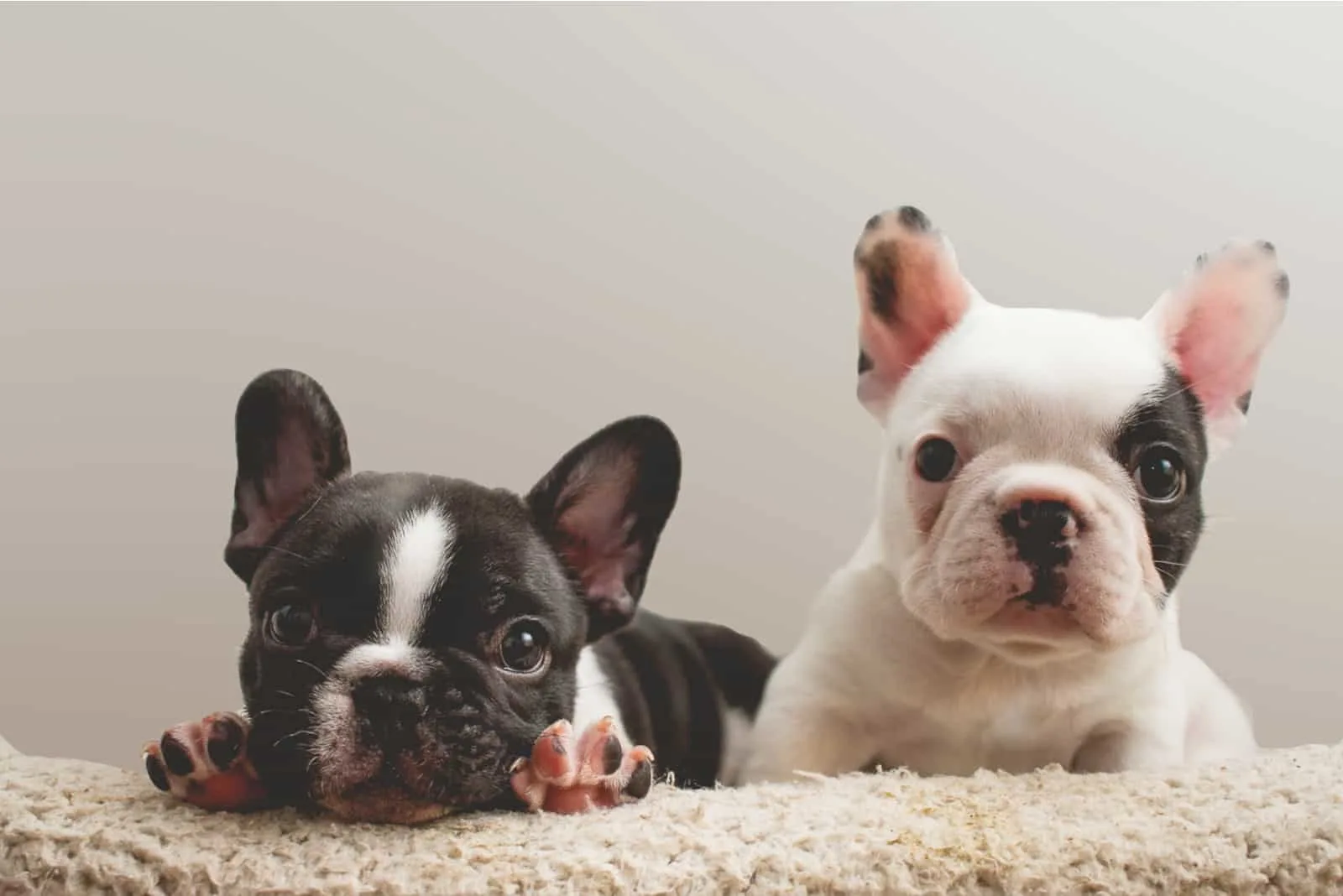 There are numerous breeders associations, shelters, and breeders across Iowa that you can trust. What you should never trust are puppy mills and unreliable, back yard breeders.
A good dog breeder won't carry a Maltese, a Doberman, or a Bulldog puppy. First off, there are no superheroes to manage these different temperaments. And, second of all, they can't fully dedicate themselves to one dog breed.
But, luckily, these guys can!
Top 10 Best Dog Breeders In Iowa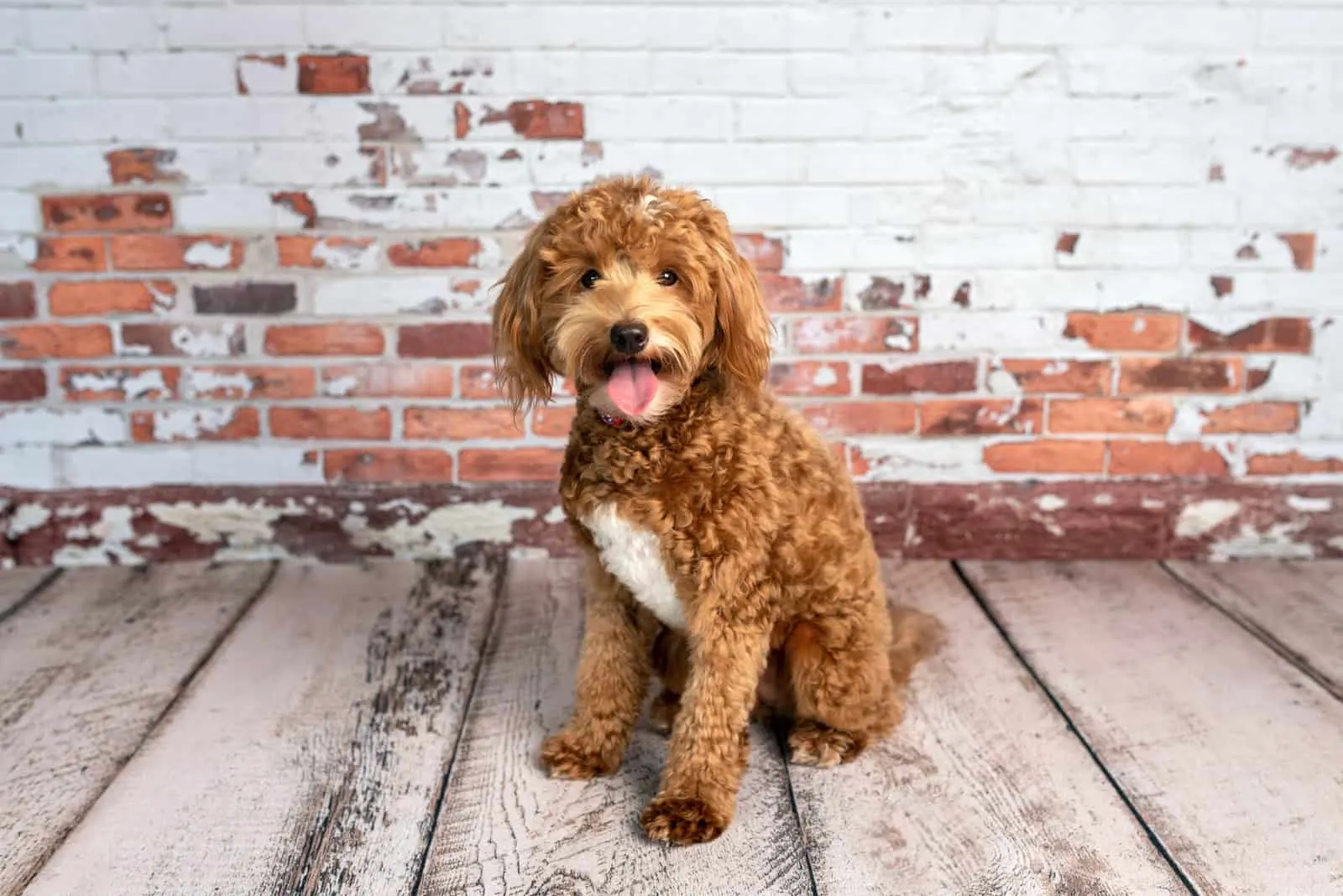 This is not an average kennel. It's a family-owned business run by avid Goldendoodle lovers. Iowa Dandys breed only F1 mini Goldendoodles, with their females being Golden Retrievers, and their males being miniature Poodles.
You're safe to buy from this breeder as they have all their puppies checked by the vet, vaccinated, and dewormed before they get adopted. Also, the breeder makes sure the puppies are potty trained before you come and pick one.
Call in or send an email for information about pricing. FYI… there is a small, non-refundable deposit you need to make in order to have a secured spot on the waiting list.
Breeder's name: Jodi Pedersen
Location: Humboldt, Iowa
Phone: 515-368-3164
Email: [email protected]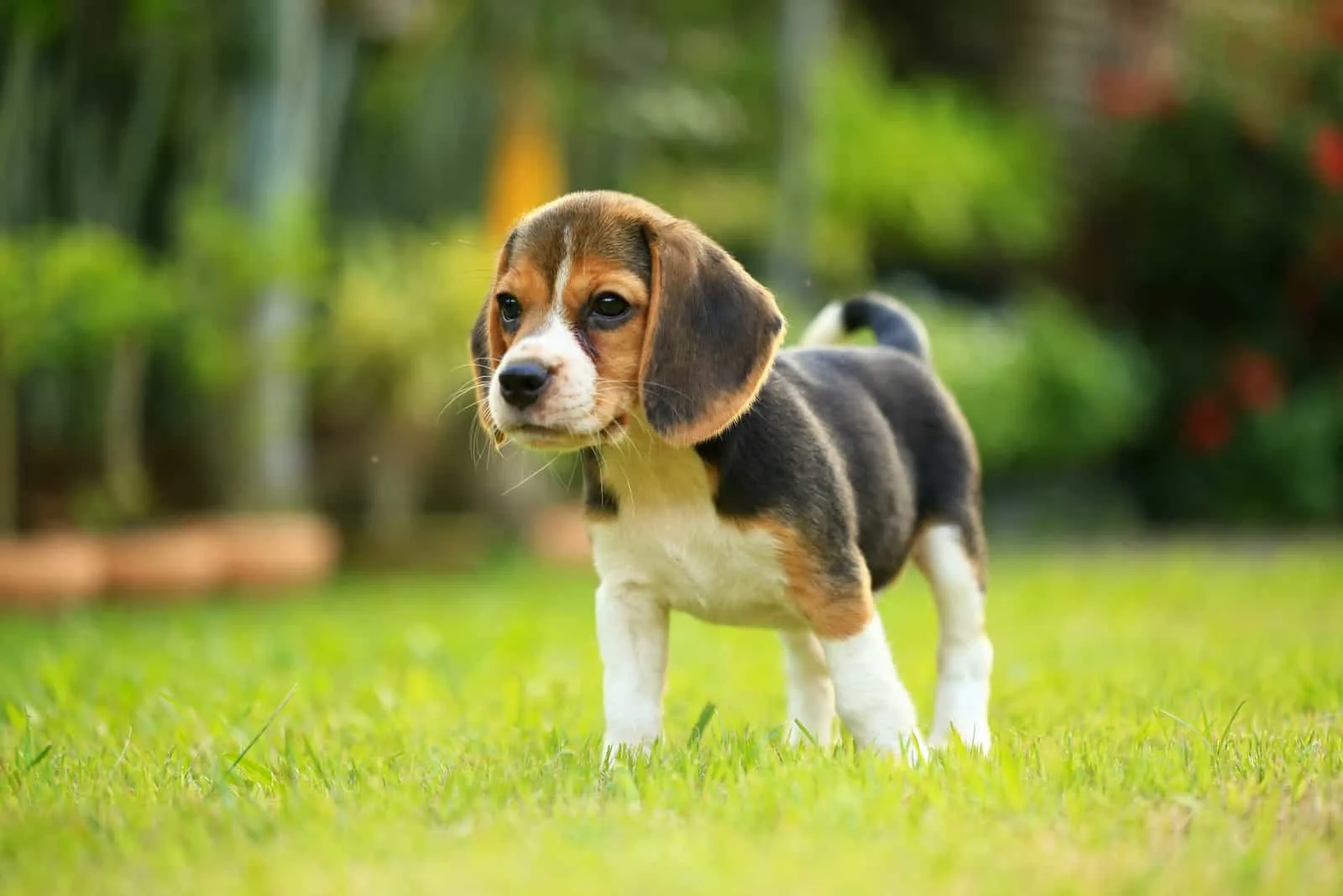 Dan and Evelyn have been running this kennel since 2002, but they have 30 years of experience in breeding dogs. They breed lovely Beagle puppies, along with soft Wheaten Terriers.
If you want to adopt a Beagle puppy from this USDA-approved breeder, you will need to put down a $100 deposit. The puppies cost $500, and come with AKC or UKC registration paperwork depending on the parent's registration.
But, that's not all! Every puppy is vaccinated and dewormed, with removed dewclaws. When adopted, they come with a leash and a collar, toys, treats, and a health guarantee for a year, which covers the liver, the heart, and the kidneys, as well as complete health records.
Once they turn eight weeks of age, the puppies are ready to meet their new home.
Breeder's name: Dan & Evelyn Ryan
Location: 56891 150th Ave. Lucas, IA 50151
Phone: 641-766-6802
Email: [email protected]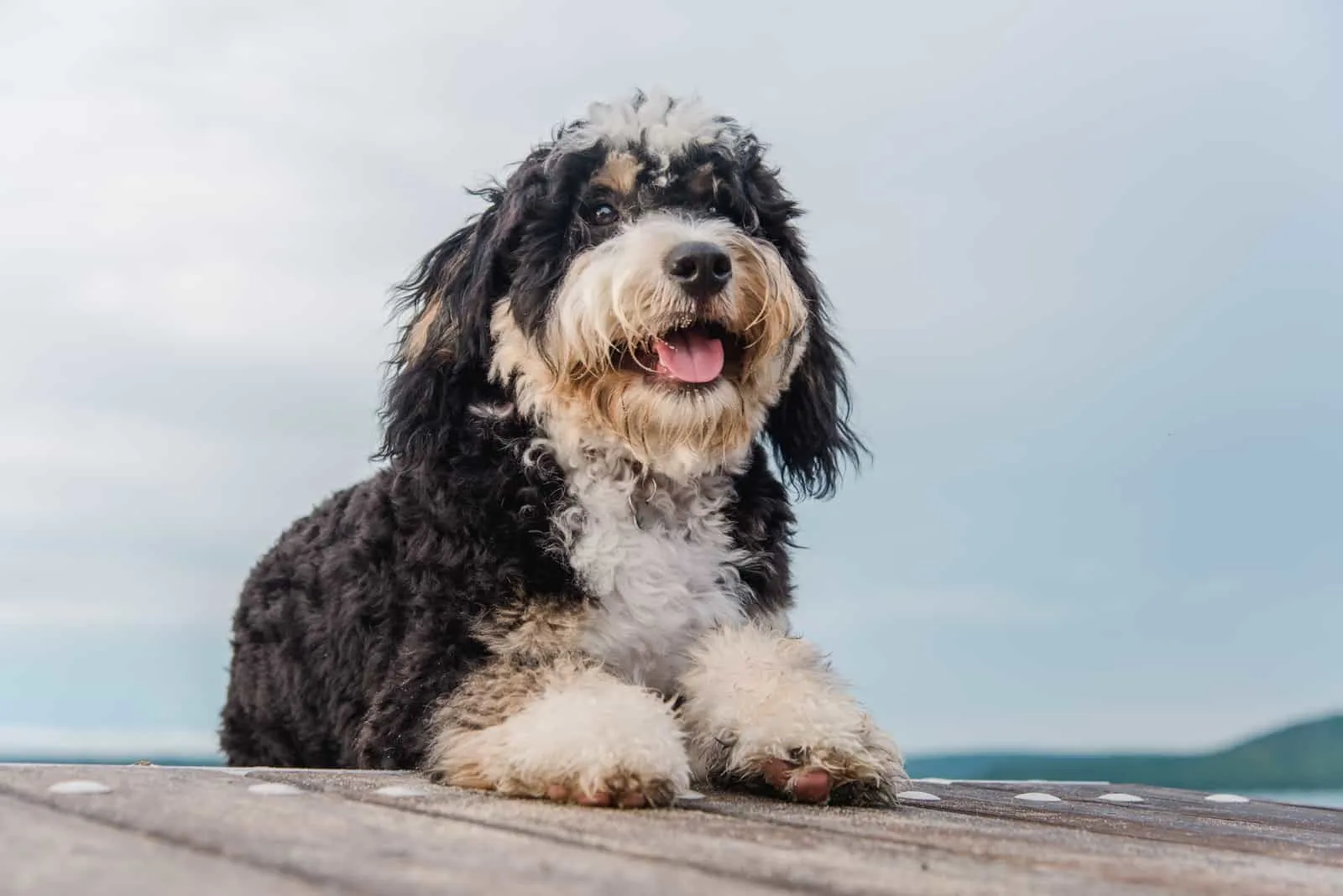 BCB breeds the most adorable Bernedoodles in the state of Iowa. These black-white-copper puppies are born and raised in the breeder's home, and are bred according to genetic testing. If you chose BCB Bernedoodles, you should know that every puppy comes with a lot of baggage, but in a good way!
First, the breeder makes sure that all puppies are fully vaccinated by the age of eight weeks, and that they have four dewormings. They put a lot of effort into early socialization lessons and grooming experiences. These Bernedoodles are well-behaved and used to new situations.
They come with a puppy gift bag, including treats, a collar, a leash, a blanket with the litter's scent, microchipped, and of course, lots of paperwork. Of course, certification from the vet, a year's health guarantee, all its health records, its growth chart, its registration paperwork, and records of a conducted temperament test are mandatory.
Breeder's name: Mette Hammer
Facebook: Bluff Country Bernedoodles – Home | Facebook
E-mail: [email protected]
Phone: 563-277-0301 or 563-382-8583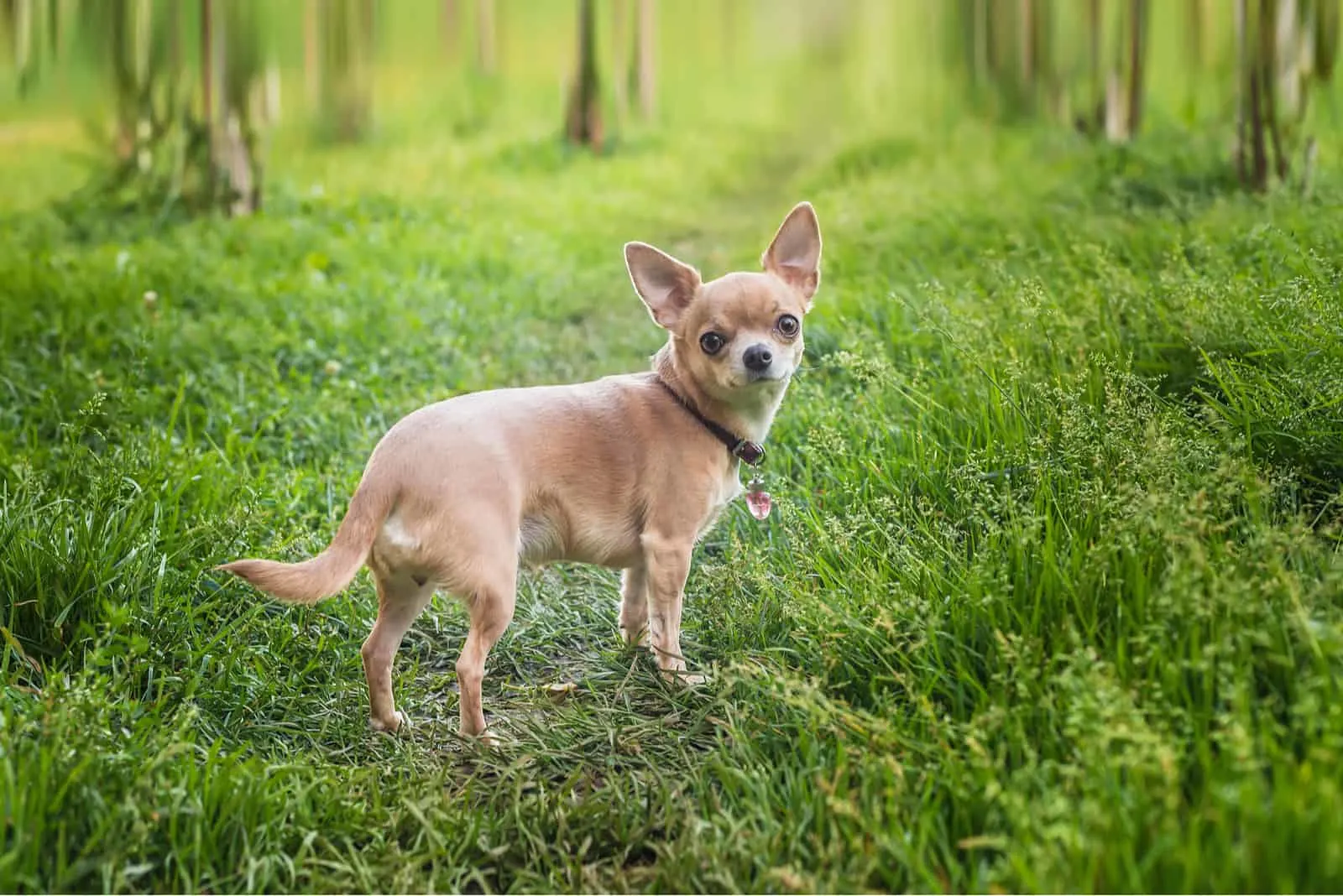 For over 40 years, Judy has been breeding the feisty, but adorable breed of Chihuahuas. Bravo Country Kennels offers you the highest possible quality for the world's smallest dog breed. Yes, they breed all Chihuahua sizes, including teacups, but they focus mainly on smooth- and long-haired coats.
Judy is a USDA and state-licensed breeder who loves these heroic little dogs more than anything in the world. She raises them at her home, making sure that all of them are socialized and far away from aggressive behavior.
One look at their gorgeous, bulgy eyes and the sweet Bravo Country Chihuahua will charm you for life!
Breeder's name: Judy Reed
Location: Douds, IA 52551
Phone: 641-936-7218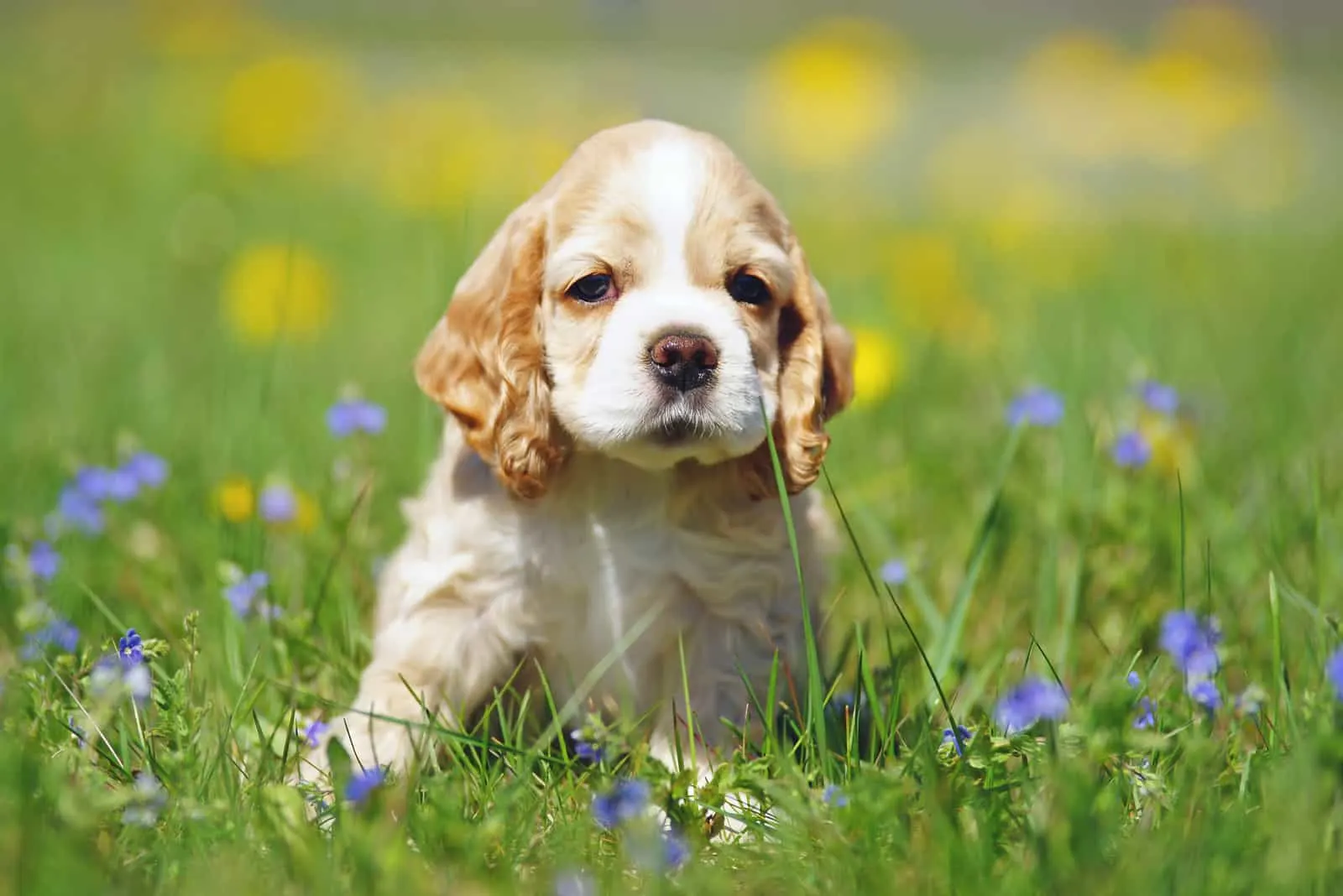 Hidden away in southwestern Iowa, Cheryl and her Cockers live a wonderful life. They're in close touch with unspoiled nature, roaming freely through the woods and acres of their ranch.
Cheryl breeds exceptional Cocker Spaniel puppies carrying AKC and APRI championship pedigrees. You can see them sporting coat colors like chocolate, buff, sable, black and white parti, chocolate, white parti, etc. But, despite the many different colors, all puppies have one thing in common: they're the sweetest Cockers in all of Iowa!
To get one of these sweet babies, you will need to put down a $400 non-refundable deposit and wait until the puppies turn eight weeks old. Cheryl will make sure they're completely healthy. But, if they develop a genetic issue within a year of staying with you, she will compensate you.
Breeder's name: Cheryl Walston
Location: Bedford, IA 50833
Phone: 712-621-4464
Email: [email protected]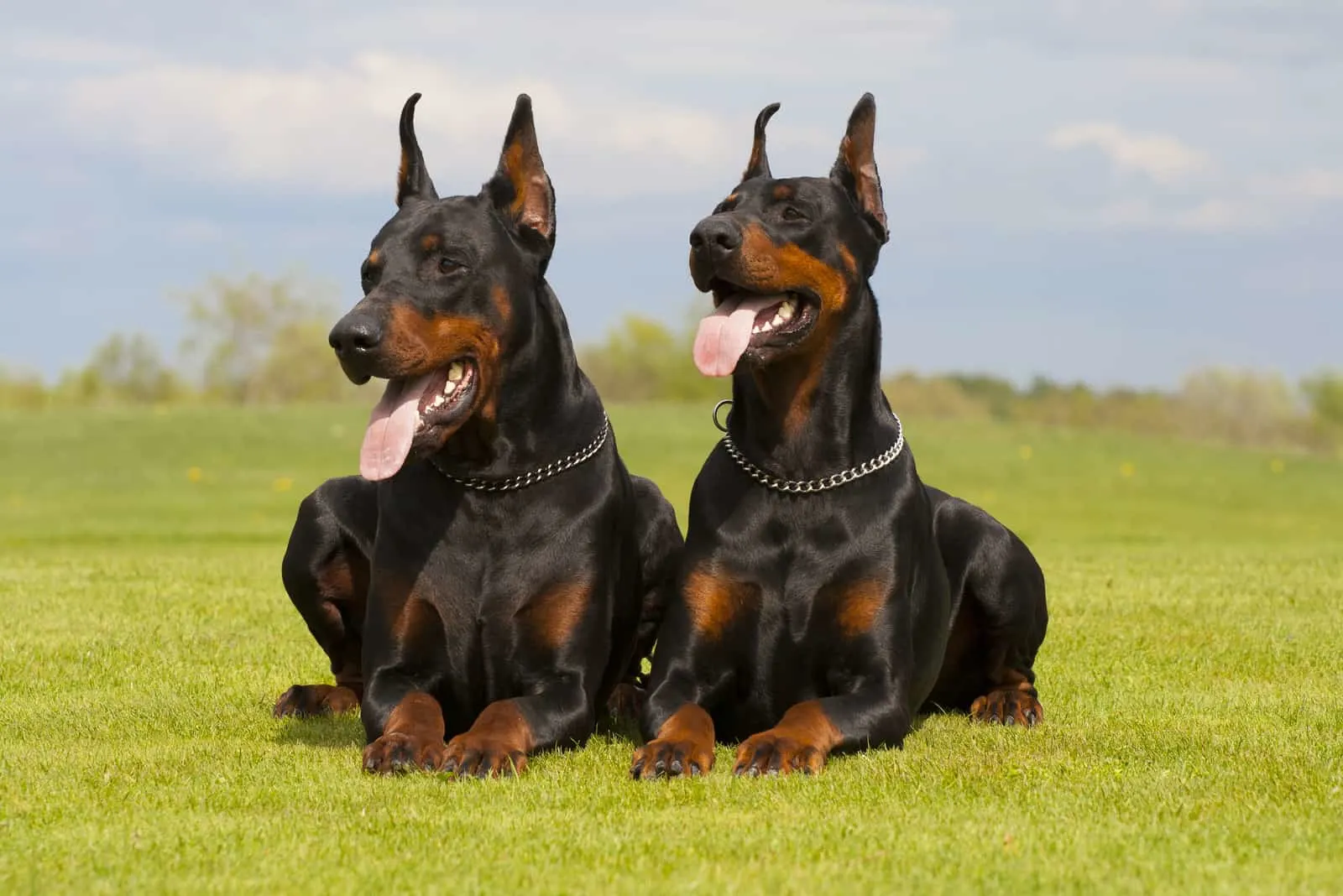 Who wouldn't love to live on a spacious organic dairy farm? I know the amazing Doberman boys and girls from Lime Creek sure love running freely across 160 acres of this family-owned business. Lime Creek Dobermans have been raising Dobermans ever since 1967. They have three Dobie females at the moment; all European imports.
All Lime Creek puppies are born and raised inside the house. They are surrounded by kids from day one, socialized, and well-behaved. Lime Creek doesn't raise only protectors. Their Dobies are lifelong companions that will see right into your heart.
Breeder's name: Stan Priebe
Location: Independence, Iowa
Phone: 319-560-0104 or 319-938-2801
Email: [email protected]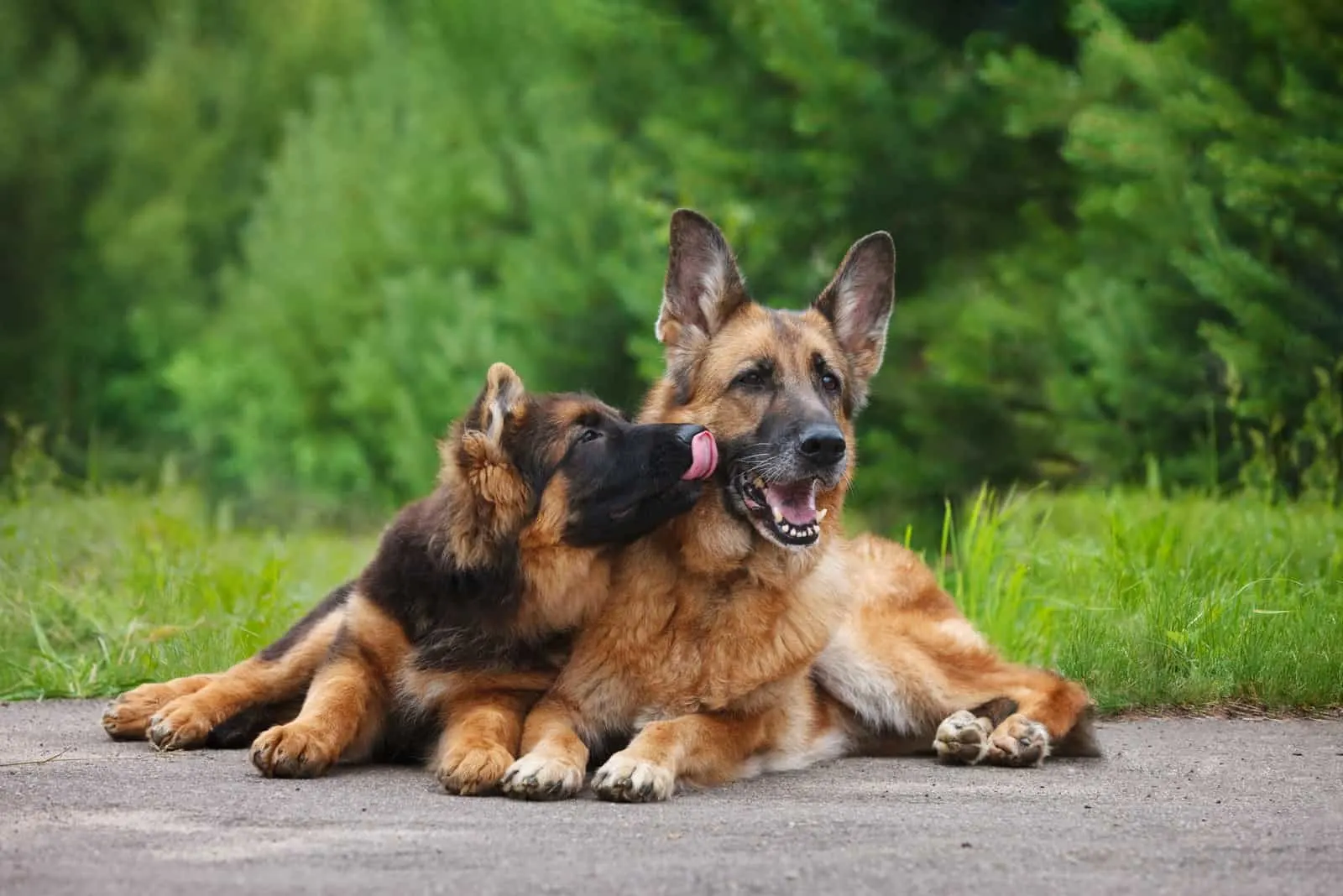 They may not be breeding dogs for decades like some breeders on our list, but their 12th year of experience has taught them something: to breed premium working-quality German Shepherd girls and boys.
This family-run business focuses mainly on sharing love and attention to their pups. They're sweet, loyal, and very trainable. Like any other GSD, Van Der Zwaag Shepherds will impress you with their intelligence. If you're seeking a true companion, you know where to find one.
Once the puppy is old enough to be adopted, you will either pick it up in person or arrange shipping for an additional cost. Puppies come with their starter pack, including all sorts of goodies, as well as AKC paperwork, health guarantees, and vaccination records.
Van Der Zwaag encourages you to keep in touch. They love to see their German Shepherd puppies growing happily.
Breeder's name: Rhonda Van Der Zwaag
Address: 3224 310th St. Hull, IA 51239
Email: [email protected]
Phone: (712) 578-1024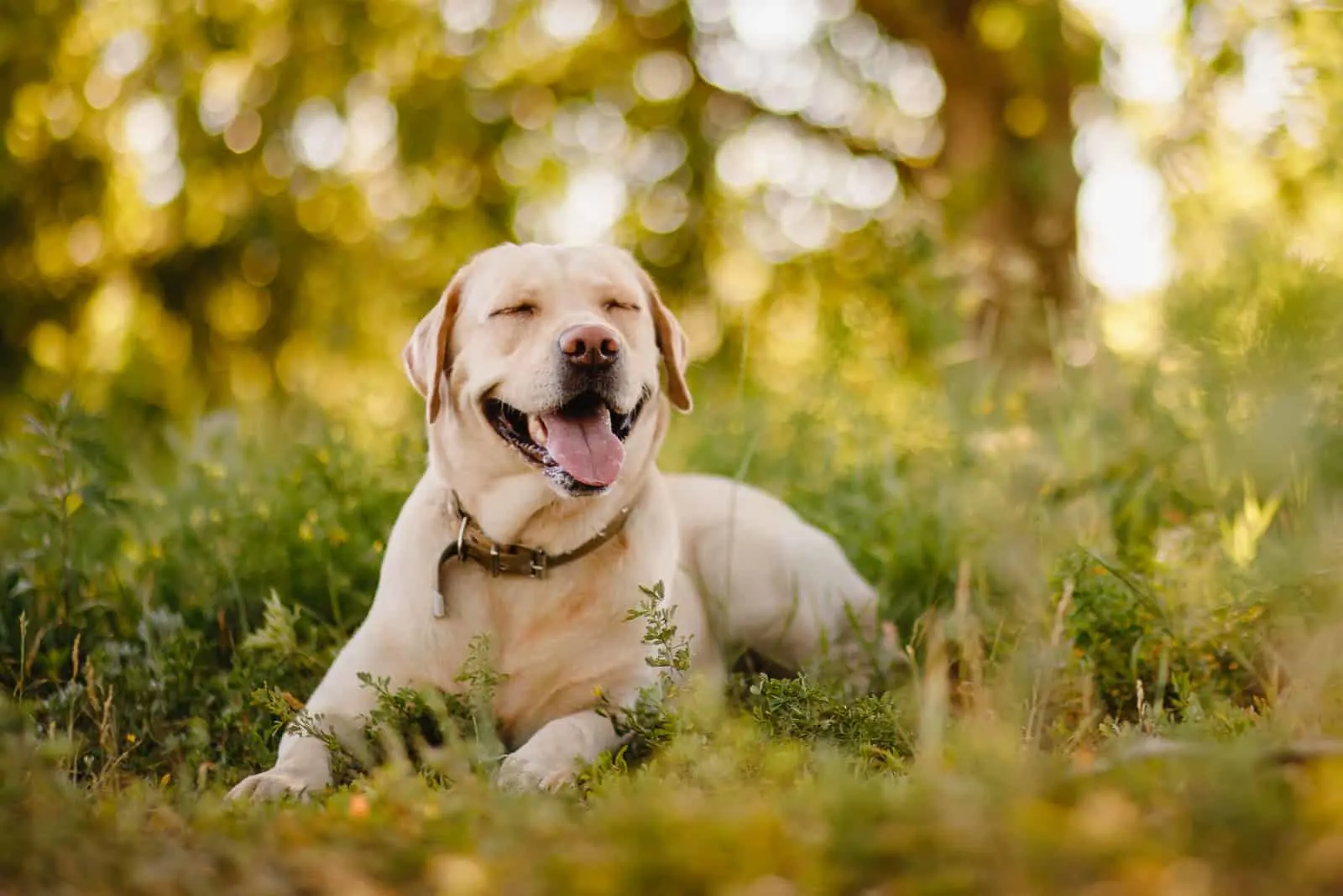 Another reputable breeder I'd like to recommend to you is Formaro Labradors. Ever since 1994, they've been breeding show-quality and hunting male and female Labrador Retrievers. But, there's so much more to these lovely doggos. Besides working hard, Formaro Labs knows how to cheer you up. They're exceptional therapy dogs. Naturals!
Formaro offers an array of stunning chocolate, cream, and black Labs, all completely healthy and with certificates. The one thing that speaks for their supreme quality is their extremely long waiting list. You will need to hold a spot from six months up to a year to get a Lab puppy.
Is it worth it? Only if you want the best friend in the entire world!
Breeder's name: Frank and Crystal Formaro
Location: Indianola, Iowa
Phone: 515-402-3029
Email: [email protected]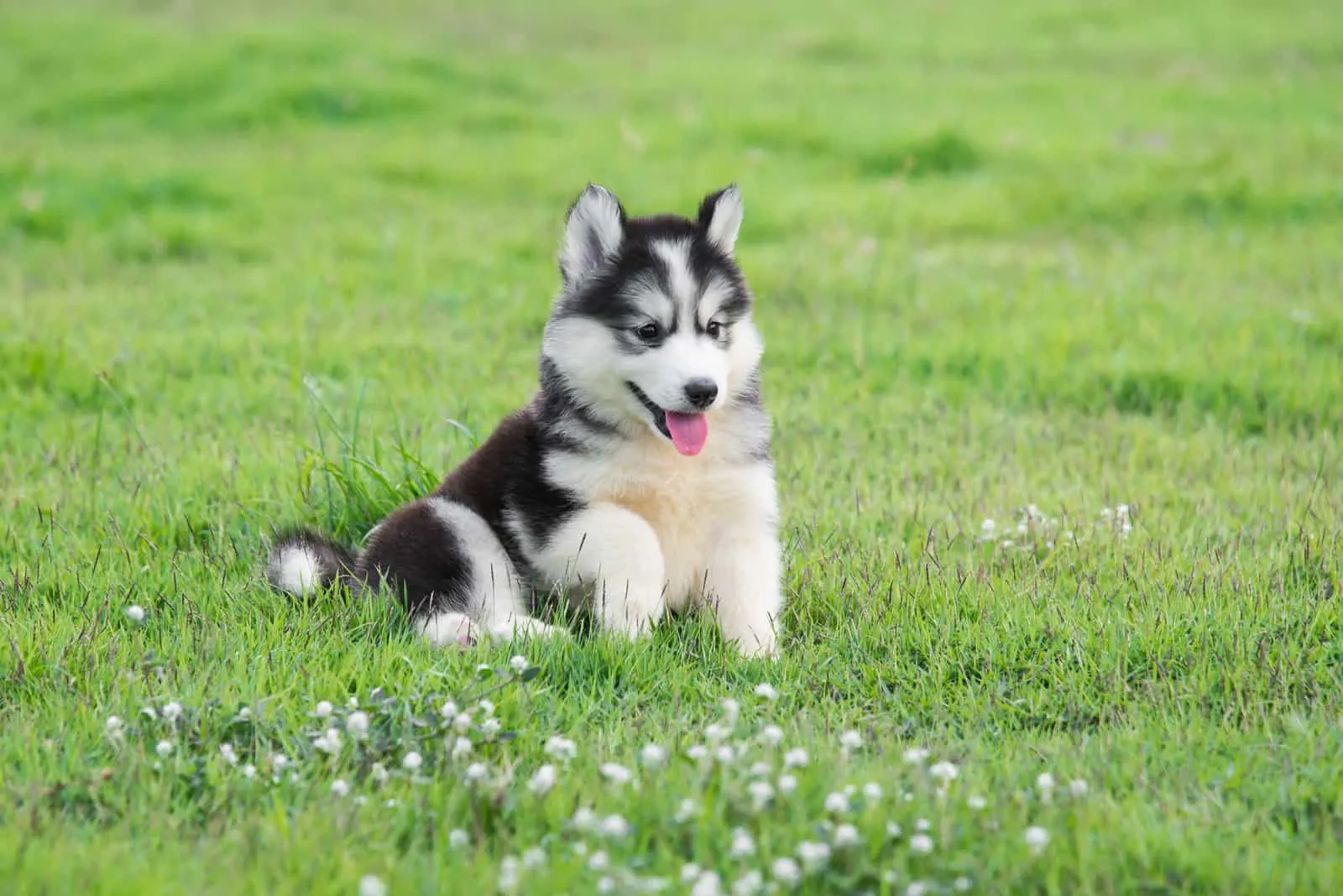 Finding a dog that will make you say: "He's an equal part of our family" is not an issue anymore. Of all Iowa dog breeders on our list, we have to put the spotlight on Country Meadow Puppies.
This reliable breeder is raising high-quality Siberian Husky boy and girl pups. They're true friends material and dogs that will color your every day. Their Huskies come from a trusted bloodline without any health issue. They're purebred, healthy puppies with a huge tendency to sweep you off your feet.
All Huskies are loveable and cuddly. But, you'll find out that the ones from Country Meadow are super squishy and sweet!
Location: Kellerton, Iowa, United States
Phone: 641-464-6445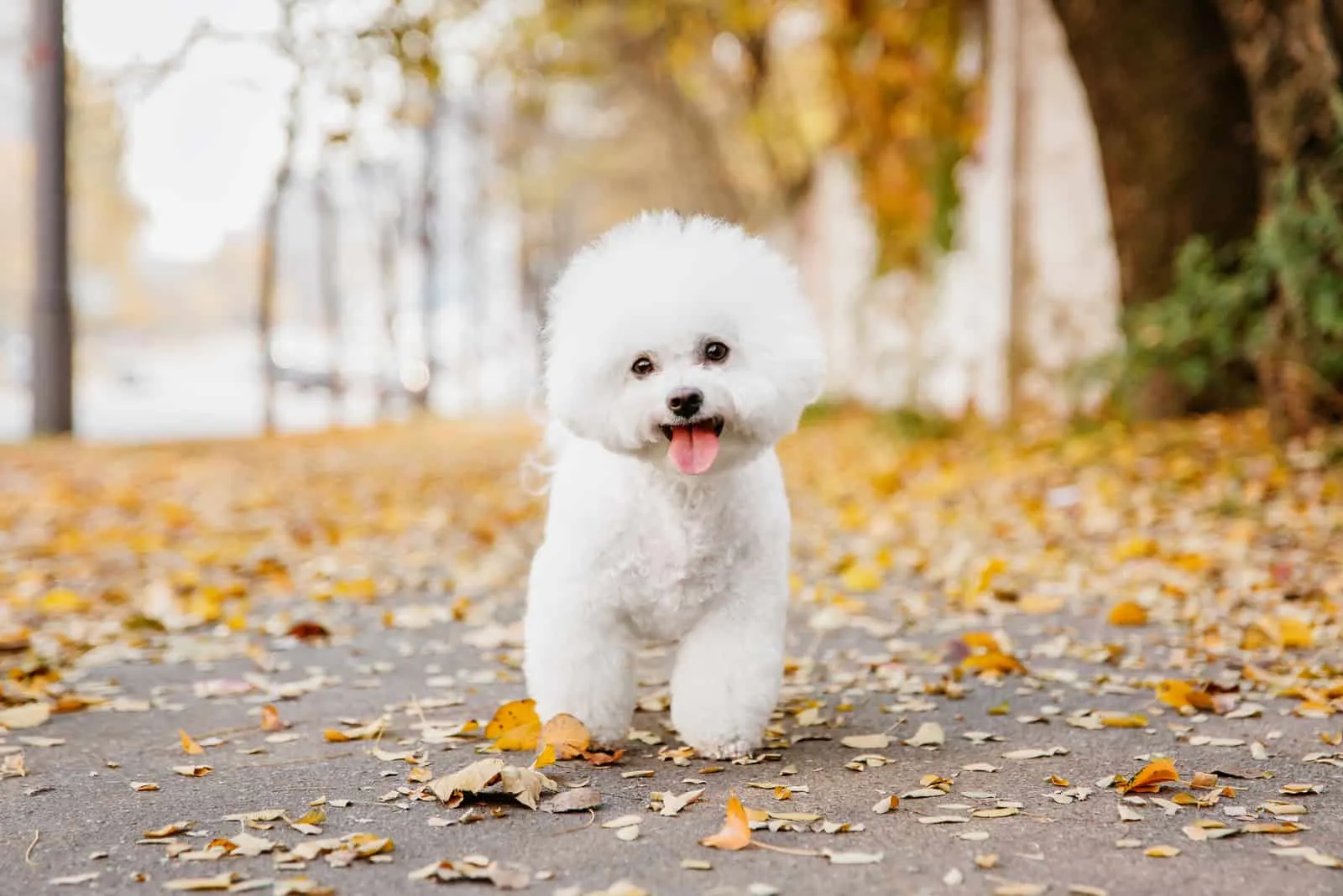 When something lasts for 40 years, you know it's good. Well, Royal Dutch Puppies have been here that long, and they have no intention of leaving. This is one of the best breeders in Iowa, focusing on small and fluffy dog breeds. They breed Bichon Frise pups, but also carry lots of other purebred and mixed-breed pooches.
I always recommend breeders that carry only one dog breed, but this is not the same case. Royal Dutch is approved and USDA-licensed. I trust that they do great work as all their pups happily roam around the ranch.
At eight weeks old, you will be able to pick your new puppy and take it to its forever home with some additional goodies. The puppies aren't AKC-registered, but they do have a one-year health guarantee, all their current shots, deworming treatments, and overall great health status. This is good enough for me!
Location: Struble, IA – about 4 hrs NW of Des Moines IA
Email: [email protected]
Conclusion
Even if you don't live here, many of the listed best dog breeders in Iowa can be reached from the neighboring states like Minnesota or Missouri.
If you've found the dog breed of your dreams, what are you waiting for?
I know breeders offer to ship, but you first have to pick the puppy.
Go on, make that phone call that will change your life.
Read Next:
16 Best Dog Breeders In Quebec: Superb Breeds And Breeders
Best Dog Breeders In Pennsylvania: The Best 17 Of 2022!