Hypoallergenic, non-shedding dogs are becoming increasingly popular in recent times. Among the many Poodle mixes that fit that description, Cavapoos seem to be one of the most sought-after ones. That has resulted in many breeders opting to add that particular breed to their practices.
In this article, we will be focusing on the best Cavapoo breeders in Illinois. We've researched 14 of the most reputable breeding establishments that specialize in Cavapoos from across the state, and put them all in a convenient, easy-to-use list.
Cavapoo Puppies For Sale In Illinois
Illinois is a big place. In fact, even though it's only the 25th biggest state by land area, it is the sixth-most populous, which means that there are a lot of people living in a relatively small space. Where there's a lot of people, there's a lot of dogs.
If you are a dog owner – or want to become one – it can be tough to navigate through the whole process. You might set out to adopt a dog and start feeling lost or overwhelmed very quickly. Particularly if you want to adopt a dog that is as rare and unique as the Cavapoo.
But first of all, what exactly is a Cavapoo? Good question.
The Cavapoo, also known as the Cavoodle, is a mixed breed dog that is the result of crossing the Cavalier King Charles Spaniel with one of the Poodle variants. They are very playful, extroverted, and curious pooches that enjoy being part of a large, vibrant family.
One of their most attractive characteristics is their coat. Not only does it come in a variety of gorgeous coat colors, but it's also non-shedding and hypoallergenic, which is something they have inherited from their Poodle parents.
Luckily, you don't have to do it alone. We have done all the research for you and compiled the 14 best Cavapoo breeders in Illinois into this list. Whether you live in downtown Chicago, or somewhere far out in the prairie, everything you need to know about adopting a Cavapoo is right here.
So if you live in The Prairie State and are interested in buying a Cavapoo puppy, keep reading to learn about the best options.
1. No-Shed Dogs – Richmond, IL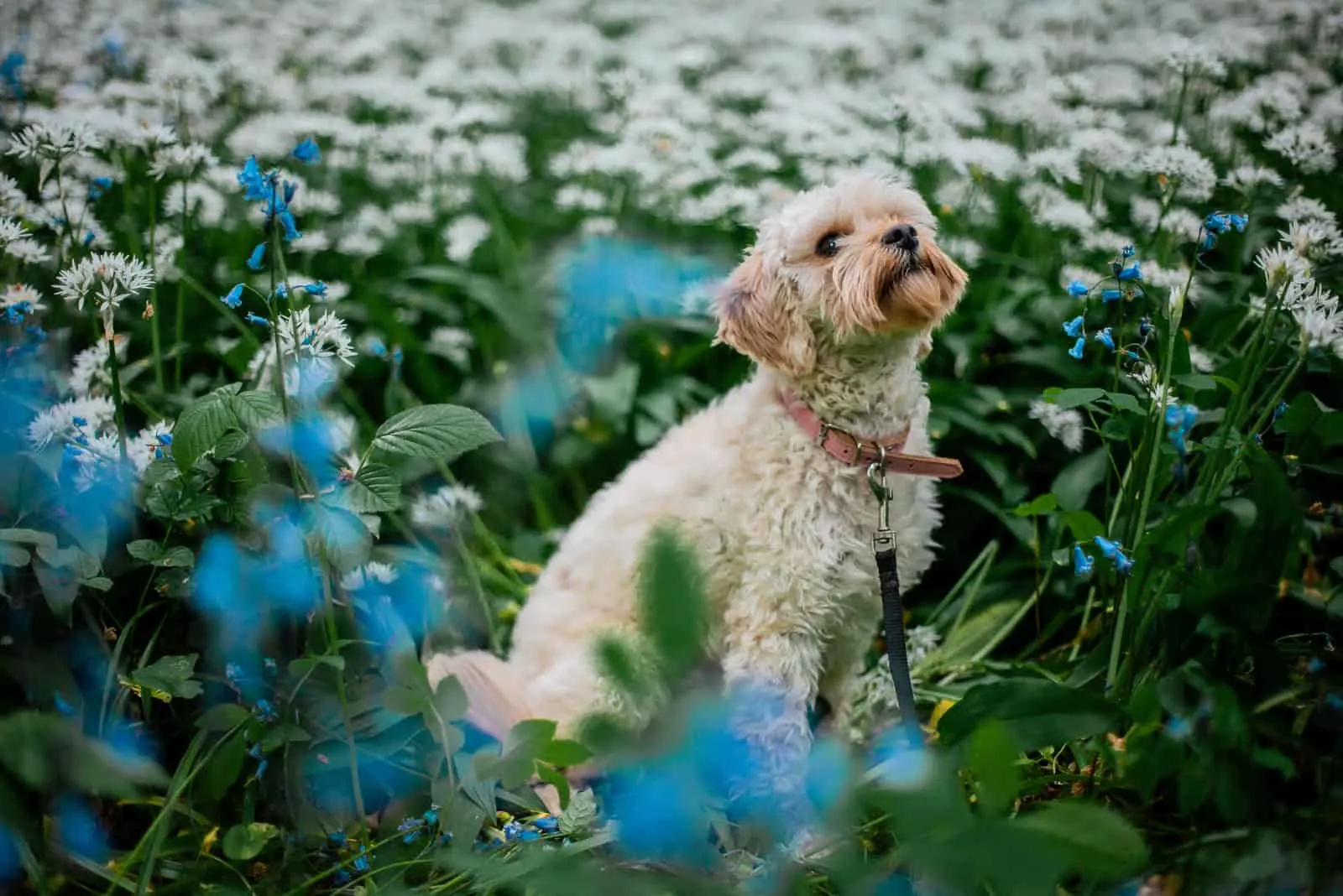 No-Shed Dogs is a small family operation and, as their name suggests, they specialize in breeding non-shedding dogs, such as Cavapoos. They have been in business for 22 years and are already an established name in their region of the state.
Even though they actively promote and support rescuing and adopting dogs, they are still there to provide designer and hybrid dogs to those who are unable or unwilling to adopt. All of their puppies are temperament-tested, fully vaccinated and dewormed, and they come with a two-year health guarantee.
Aside from Cavapoos, they also breed a lot of other hypoallergenic breeds, such as Mini Labradoodles, Mini Goldendoodles, Maltipoos, Yorkies, and others.
They are open every day of the week, but you will have to make an appointment beforehand if you wish to visit them.
Website: No-Shed Dogs
Email: [email protected]
Address: 2919 E IL Route 173, Richmond, IL 60071
Phone: 847-630-7387
2. B&C Kennels – Clare, IL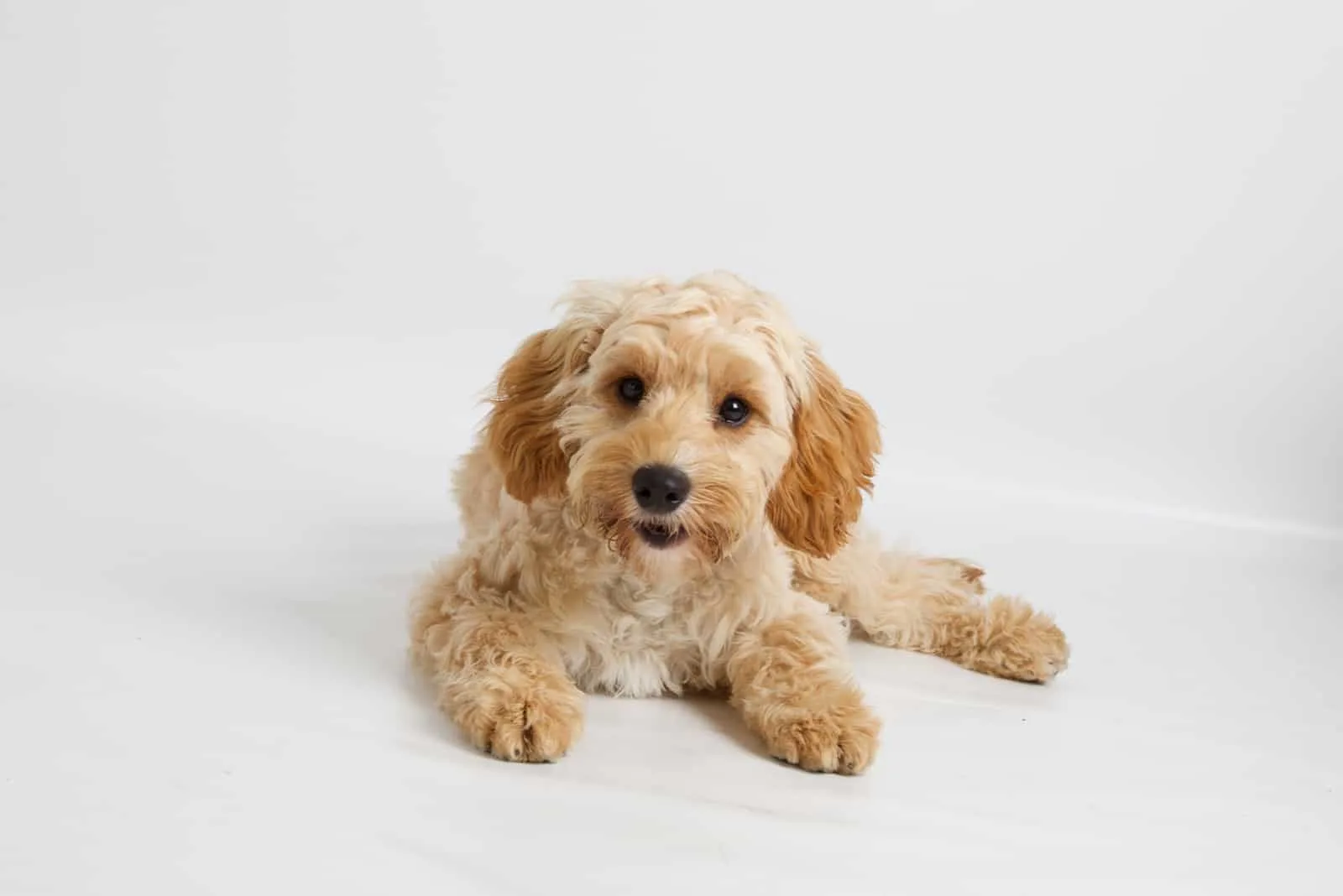 This is another very reputable breeder from Illinois, with a special focus on breeding Poodles and various Poodle mixes.
The B&C Kennels people are very protective of their puppies and they go to great lengths to ensure that all of their needs are met. Every single pup is thoroughly checked by vets, and all the medical records are on hand when you make a purchase with them.
They are so confident in the quality of their dogs that they offer one-year health warranties that cover any congenital and hereditary defects.
Apart from that, they are also accommodating when it comes to any questions you may have. They are happy to offer advice on nutrition, training, and exercise, as well as offer recommendations on what brand of dog food to buy or which dog trainers to use.
They even offer to meet you at Rockford International Airport or O'Hare International Airport if you can't make it to their location.
As we said, their specialty is breeding Poodles and Poodle mixes. Some of their most prominent ones are Cavapoos, Bernedoodles, and Bichon Frises, but they also have dogs like Corgis, Boston Terriers, and French Bulldogs.
If you wish to get in touch with them, you can reach out via email or phone. Their working hours are from 10AM to 4PM Monday through Saturday.
Website: B&C Kennels
Email: [email protected]
Address: 6367 E Clare Rd, Clare, IL 60111
Phone: 815-545-6733
3. Creekside Puppy Adoptions – Creekside, IL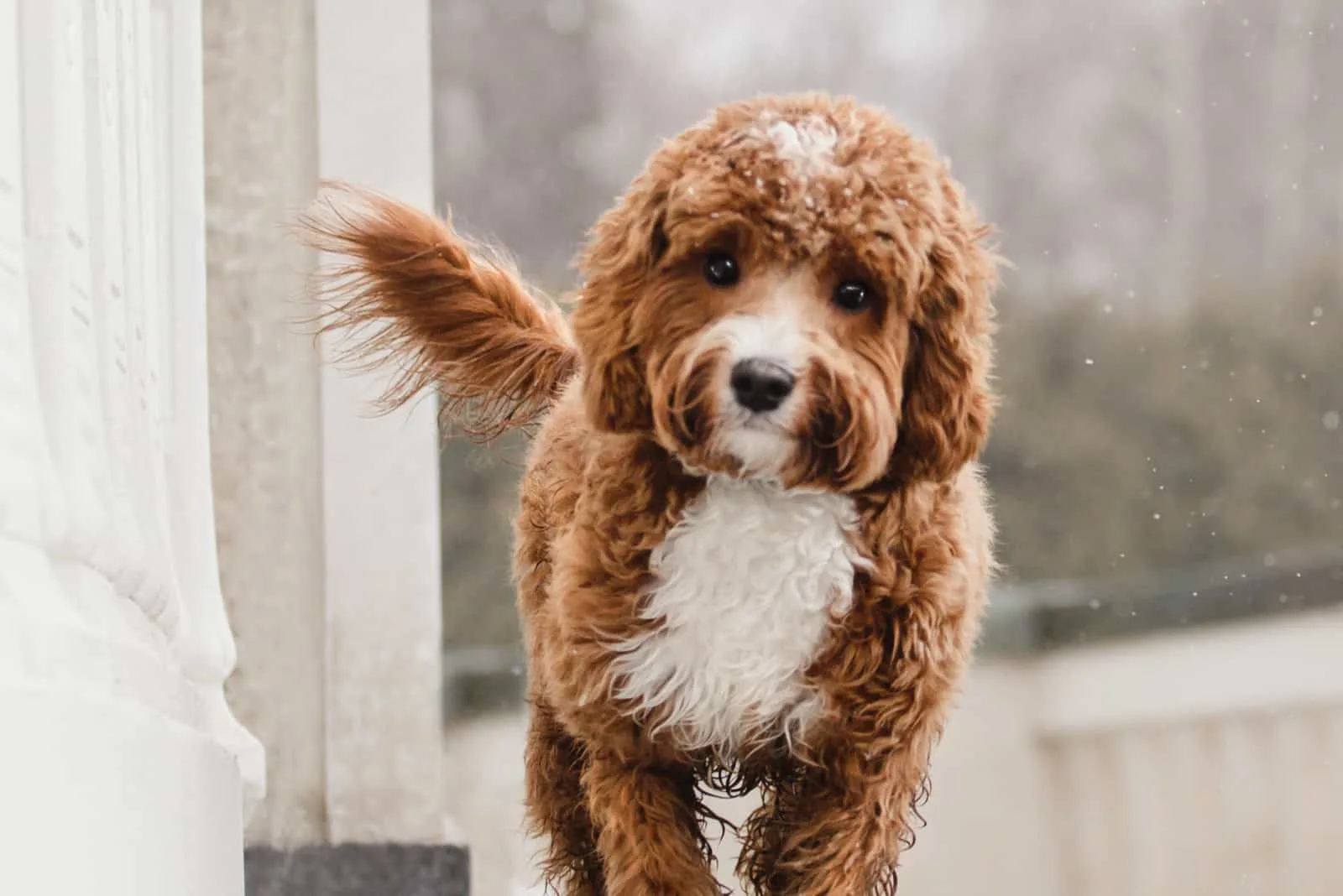 One look at the Creekside official website tells you how professional and well-organized they are. The Herschberger family is behind this successful Illinois-based breeding practice and they have been raising puppies and finding them new homes since 2013.
They have a visible passion for all of their puppies and they raise them all like they are a part of their own family. Once the time comes for the puppies to move on to a forever home, the Herschbergers make sure that they will be in good hands.
Their adoption process is fairly straightforward. They do all the work regarding the puppy's medical records, vaccinations, and training basics, and the only thing you have to do is make the tough decision of picking just one pup.
And there is a lot to choose from: they are especially proud of their Cavapoos (which is why they're on this list), but you can also get a Cavalier King Charles Spaniel, a Yorkshire Terrier, a Yorkipoo, or even a Golden Retriever.
You can contact them via phone, email, or even FaceTime to schedule a visit and see the little fluff balls in person.
Website: Creekside Puppy Adoptions
Email: [email protected]
Address: 4830 1600N, Humboldt, IL 61931
Phone: 217-549-6555
4. DreamCatcher Hill Cavapoos – Brighton, IL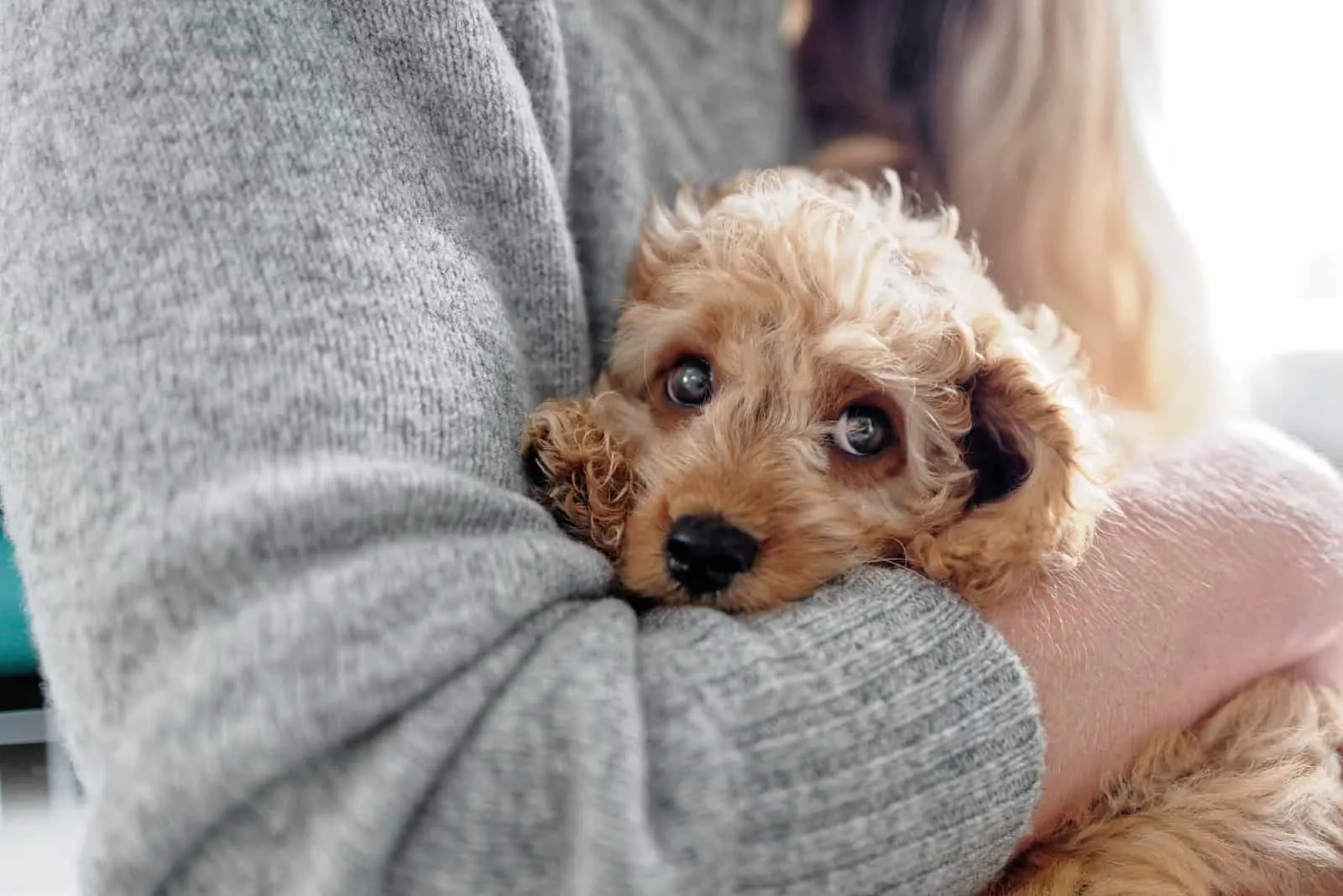 If you're trying to find a breeder with lots of experience, then look no further. Laurel Grench, the person behind DreamCatcher Hill, has been breeding puppies with her family for over 30 years and knows all the ins and outs of the business.
What started as just a small operation, focusing on a couple of mixed breeds, has expanded into a smooth-sailing practice that produces a huge variety of hybrids and designer dogs, as well as rescue dogs, and even horses!
When it comes to Poodle mixes and Cavapoos in particular, DreamCatcher has got you covered, even if you want a very special kind, like the Toy Cavapoo. Breeding hypoallergenic puppies is something they are very good at.
Check out their website for more details, as well as listings of all the puppies they currently have on offer, along with the prices and the necessary documentation that comes with them.
If you want to contact them directly, you can use the email and phone details listed below.
Website: DreamCatcher Hill Puppies and Rescue
Email: [email protected]
Address: 4609 Hopkins Ln, Brighton, IL 62012
Phone: 618-372-7547
5. Hillview Puppies – Scales Mound, IL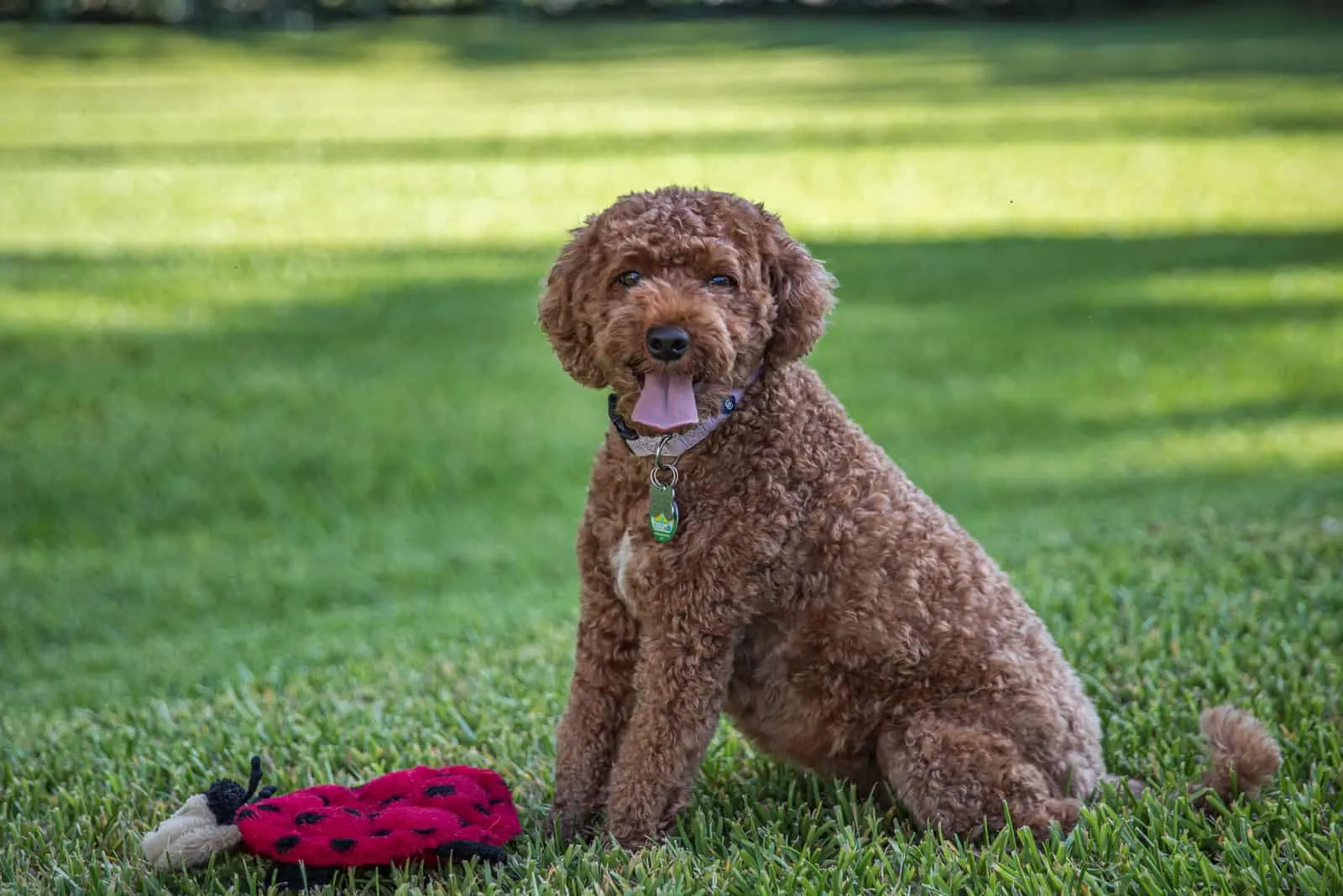 Hillview Puppies is a kennel currently owned by Tamara Bader. Her family has owned and run the kennel for three generations, stretching over 60 years.
Doodles such as Cavapoos and Shihpoos are their main focus, but occasionally they will have a litter of Shih Tzus and Cavalier King Charles Spaniels.
All of their puppies, regardless of breed, come with fully up-to-date vaccinations, deworming, and flea and tick prevention. In addition, they take them for a vet check-up before every sale, just to make sure that there is nothing wrong with them before they leave the fold and join their new owners.
They also offer one-year health guarantees that cover all possible genetic issues.
Their website shows a full breakdown of all of their available puppies, but if you want to get in touch with them to reserve a puppy or get on the waiting list, it's probably best if you write them an email to schedule an in-person appointment.
Website: Hillview Puppies
Email: [email protected]
Address: 6481 Bowden Road, Scales Mound, IL 61075
Phone: 815-291-9409
6. Windy Acres Puppies – Atwood, IL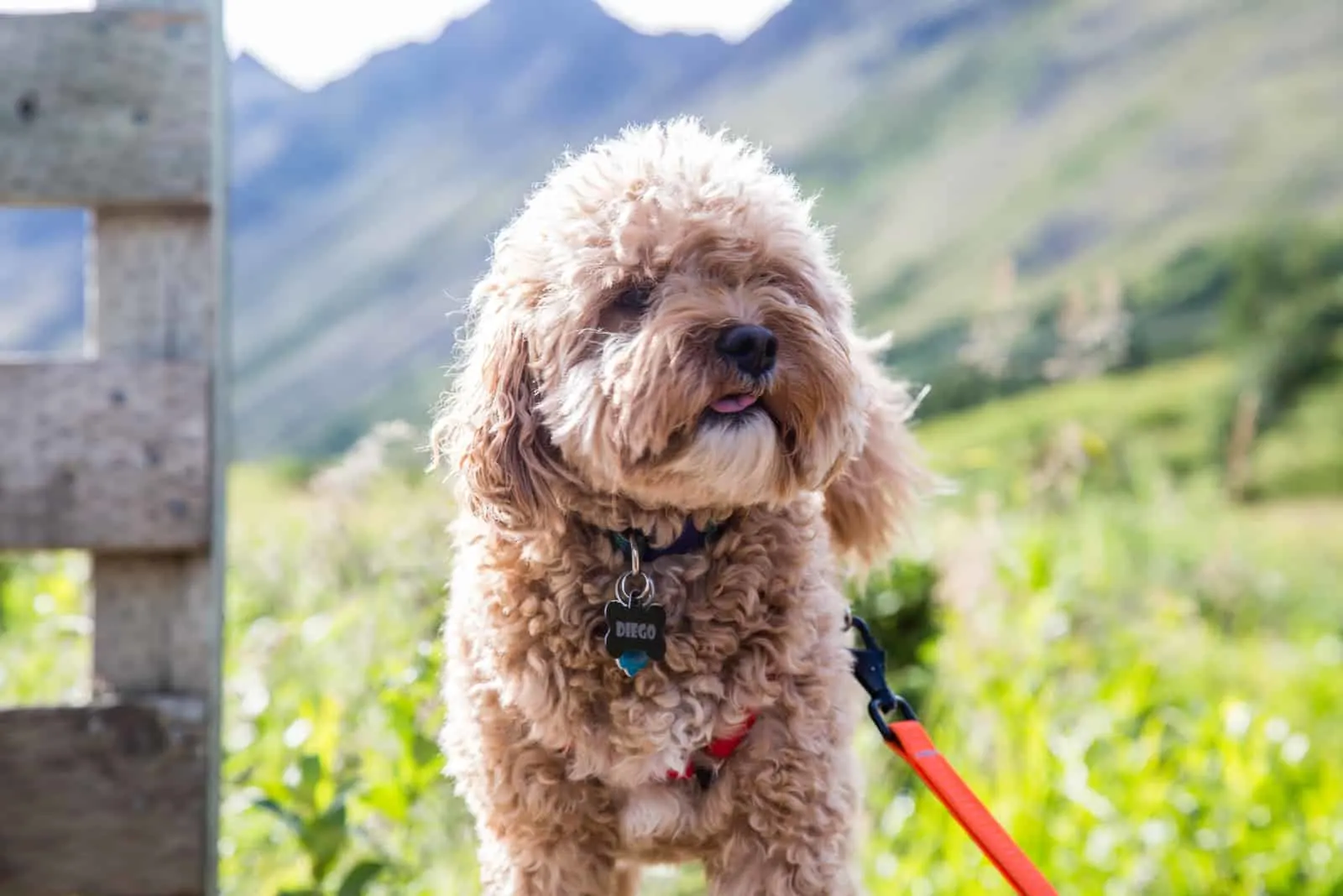 Windy Acres is a community of small family breeders that are deeply committed to producing only the best and healthiest puppies.
Their main offices are in Atwood, but they have many locations all over the state, including Chicago, Rockford, Springfield, and Bloomington. Basically, if you live in Illinois, there is a good chance you can find a Windy Acres facility near you.
They are very careful when it comes to providing their puppies with the proper food, training, and socialization. Furthermore, when they pick the dog moms and dads, they always make sure that they are in good health, and as they approach their latter years, they get them OFA certified.
This article is mainly concerned with Cavapoos, and this adorable Cavalier King Charles Spaniel/Poodle mix is indeed one of the breeds that they raise, and if you're lucky, you can even get the highly coveted cross between the Cavalier and the Miniature Poodle, aka the Mini Cavapoo.
To get in touch with them, you can fill out the contact form on their official website, or you can simply email them directly or reach them by phone. In any case, you are guaranteed to get the best possible service.
Website: Windy Acres Puppies
Email: [email protected]
Address: 1402 E 100 N Rd, Atwood, IL 61913
Phone: 217-722-9615
7. Country Acres Puppies – Fairbury, IL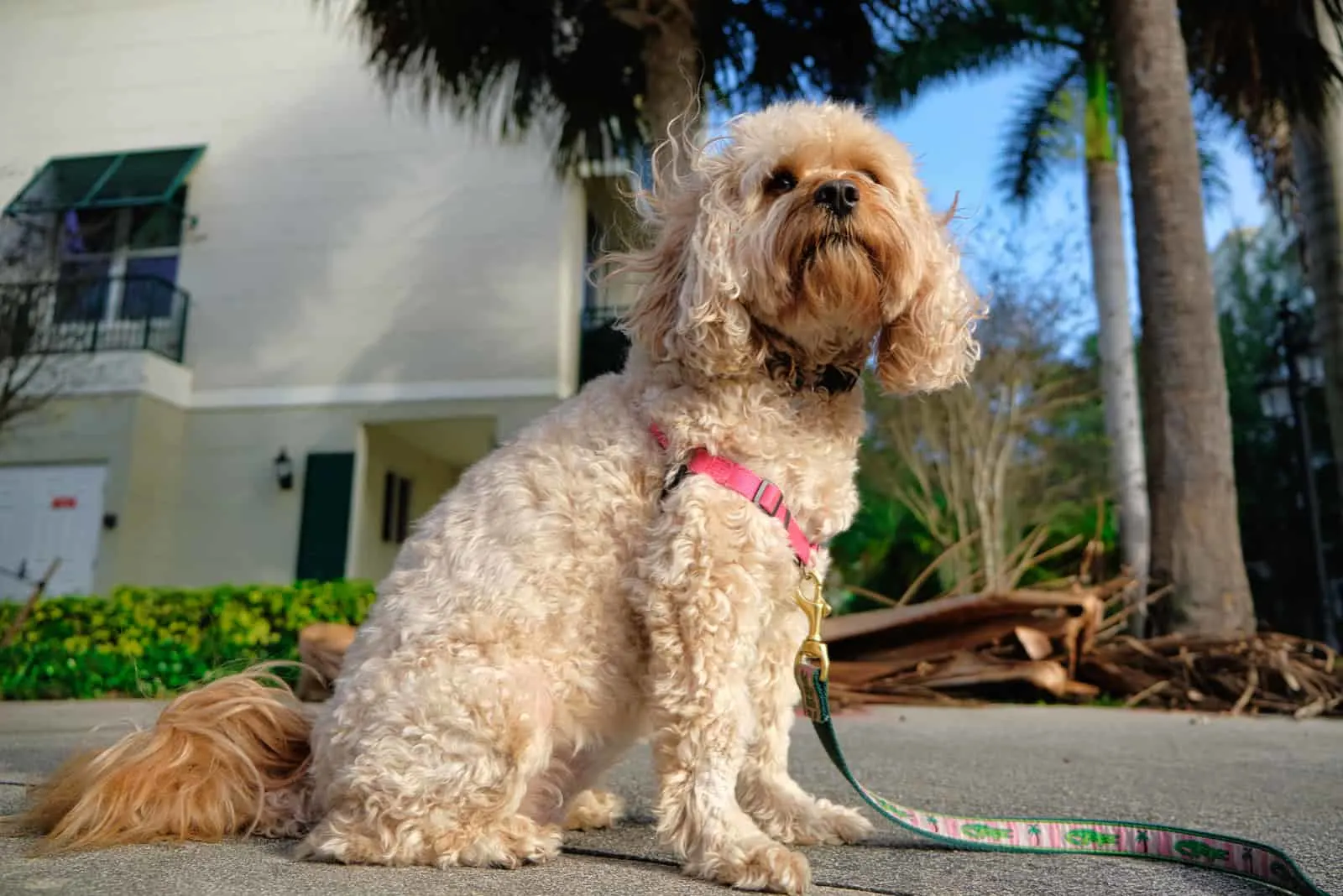 Country Acres breeders specialize in producing small breed puppies, and their experience of more than two decades of being in this business is a testament to their quality and service.
Even though it's a family-run organization, Country Acres features a great team of employees that work hard every day to ensure everything is up to standard. Judging by the reviews, it seems that those standards have been set pretty high.
As we said, they specialize in breeding small dogs. The most frequent ones are Maltese, Yorkies, Toy Red Poodles, and, of course, Cavapoos. They take their time with producing new litters, as they want to be sure that nothing is forced, so they may not have the particular breed that you want available at all times.
But, in our opinion, it's better to wait and receive a good-quality, healthy dog when it's ready. That being said, they don't have an official waiting list, but rather, operate on a first-come, first-served basis. So if you want to get a Cavapoo from them, you better get in touch as soon as possible.
You can use the contact details listed below.
Website: Country Acres Puppies
Email: [email protected]
Address: 4216N 2500 East, Fairbury, Il 61739
Phone: 815-419-5245
8. Patty's Pups – Gurnee, IL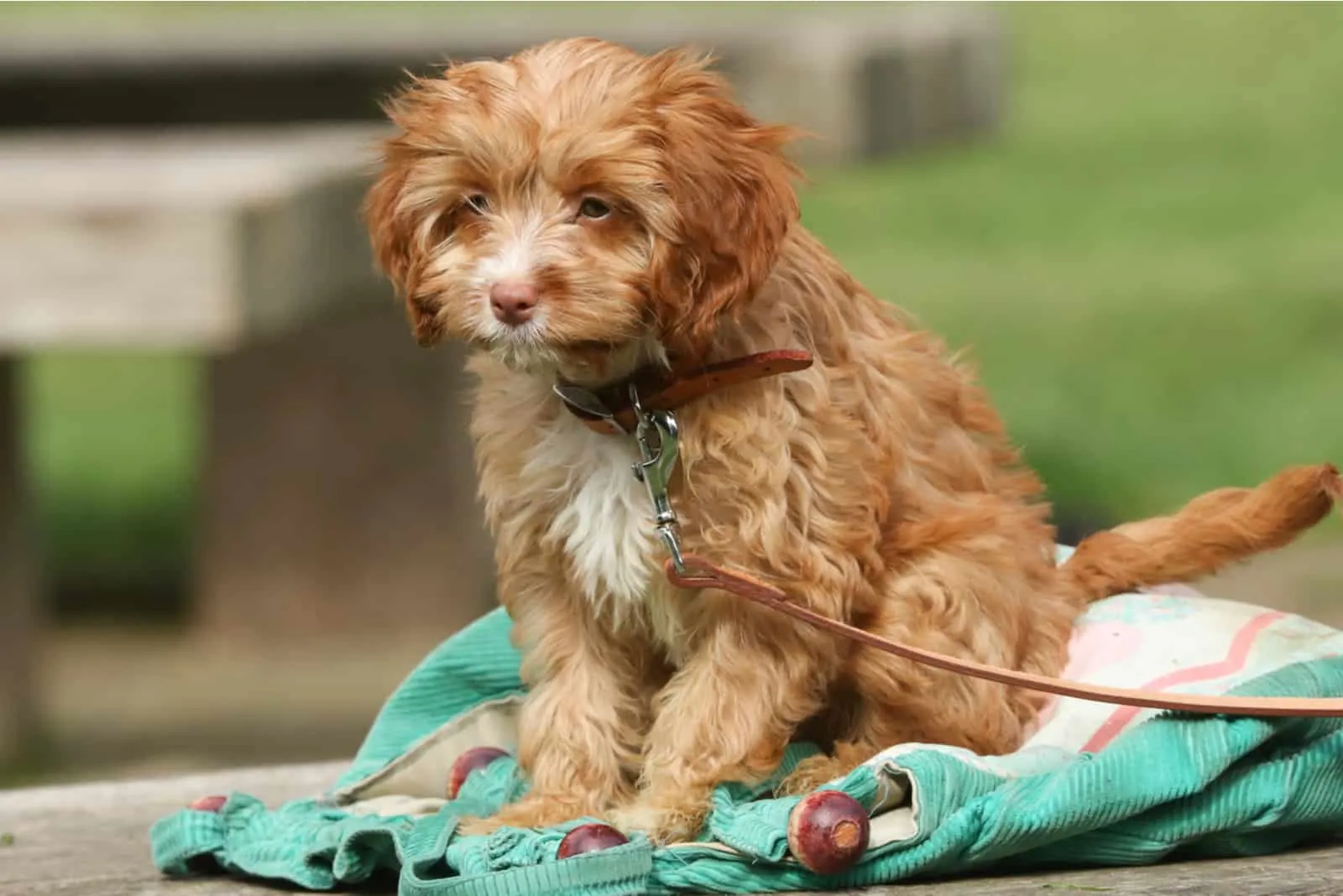 Patty's Pups is a licensed and regularly inspected facility located on a farm in northeastern Illinois. They mostly specialize in hypoallergenic designer dog breeds, but there are also some purebred puppies in their ranks.
Their unique selling point is that they offer puppies for significantly lower prices than most pet stores or kennels. The Cavapoo is just one of the many breeds that they have on offer. You can check out their official website and browse through a selection of Bichonpoos, Goldendoodles, Pugs, and others.
With every sold puppy, Patty's Pups offers a one-year congenital health guarantee that covers any medical conditions that are life-threatening or severely damage the pup's quality of life.
You can ask any questions you may have via the form on the contact section of their site, and they will typically answer within a reasonably short time.
Website: Patty's Pups
Email: [email protected]
Address: 5045 Fox Ln, Gurnee, IL 60031
Phone: 847-271-7965
9. Your Lucky Puppies – Volo, IL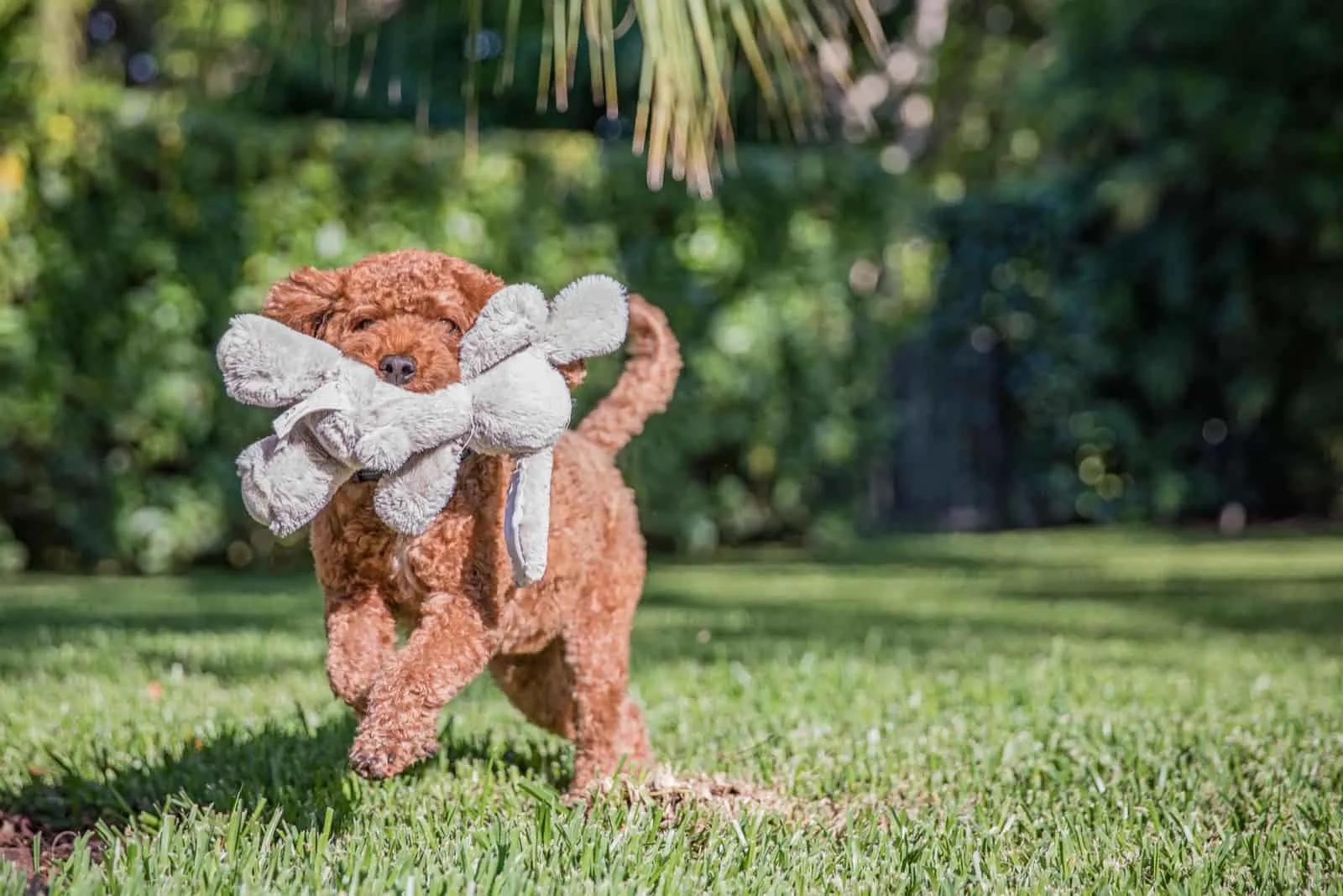 Your Lucky Puppies is a Volo-based operation concentrating on non-shedding and hypoallergenic dog breeds, such as Cockapoos, Peekapoos, and Micro Bernedoodles. They are especially focused on the F1B generation of those breeds.
Cavapoo litters are slightly rarer at Your Lucky Puppies, but if you get in touch with them and inquire about buying a Cavapoo, they might be able to accommodate you. Apart from the usual avenues for communication, such as email and phone, they also have a handy live chat feature on their website.
The thing that stands out with this breeder is their commitment to ethical breeding and raising happy puppies. They distance themselves from puppy mills and everything that is usually associated with such organizations.
They believe in rescuing and adopting dogs, but are more than willing to accommodate anybody who wishes to buy a designer puppy, as long as they are certain that it will be given all the care that it deserves.
Website: Your Lucky Puppies
Email: [email protected]
Address: N Gilmer Rd, Volo, IL 60073
Phone: 773-372-6410
10. Central Illinois Puppyland – Arthur, IL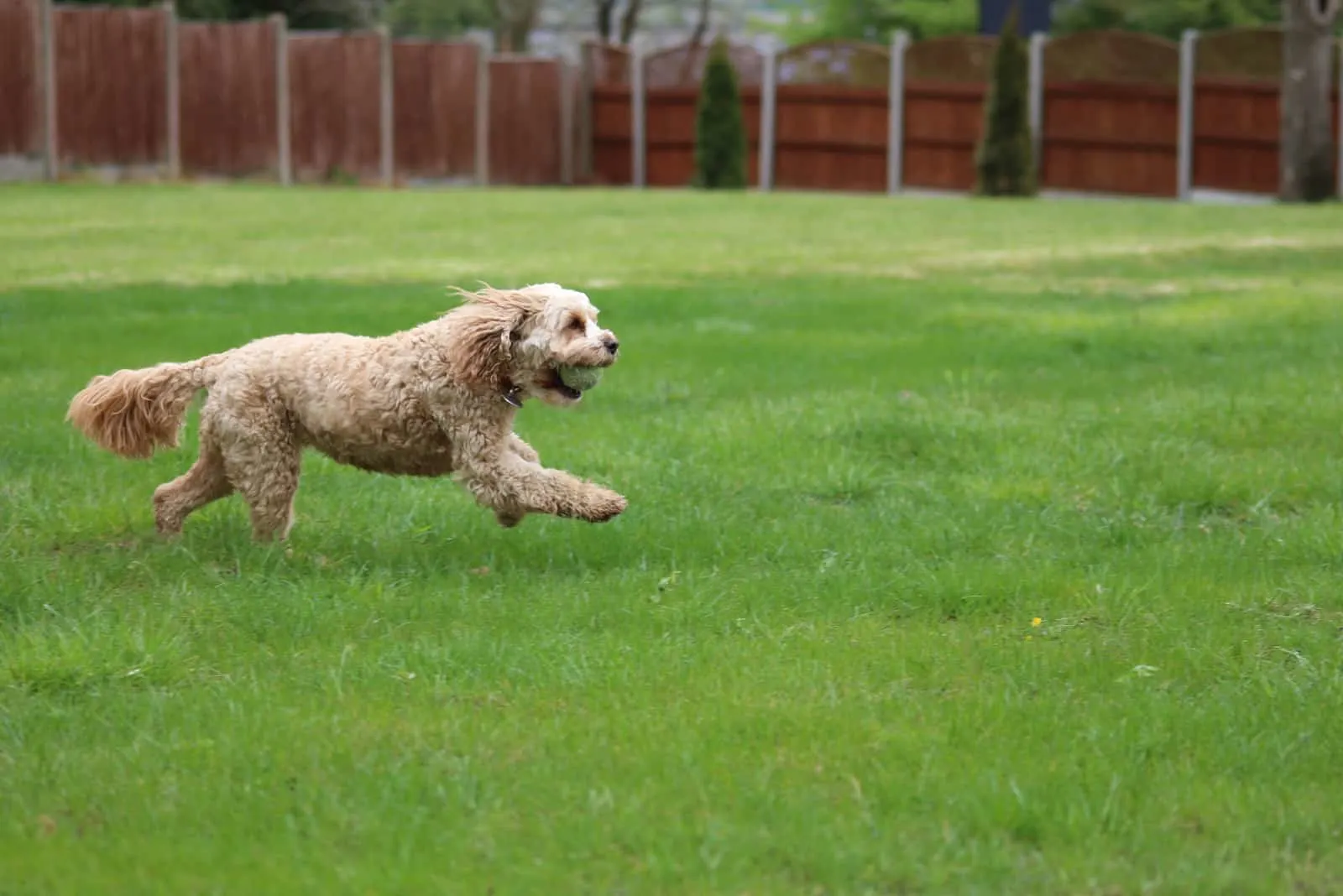 Central Illinois Puppyland is a locally-owned organization that especially caters to families looking for hypoallergenic, low-shedding companions. They have a great policy of offering a 10% discount to all returning customers. Which is great news considering how expensive Cavapoos can get.
They are an extremely well-run and professional organization with multiple litters of different breeds arriving throughout the year. Aussiedoodles and Bernedoodles are their main focus, but you could contact them and ask about the possibility of a Cavapoo litter being produced.
They have been known to breed other Poodle mixes in the past and they always look to please their customers, so they will probably look to help you out.
They have a very simple adoption process, where most of the work has been automated on their side, with you not having to do much more than choosing a puppy. The health checks, vaccinations, etc. are all handled by them and you receive all the associated paperwork the minute you get the puppy.
Like most of the breeders on this list, Central Illinois Puppyland only accepts visitors by appointment, so make sure you reach out to them to set up a visit, if you choose to get a puppy from them. You can do so via social media, email, or one of the phone numbers that they have listed on their website.
Website: Central Illinois Puppyland
Email: [email protected]
Address: 1580 IL-133, Arthur, IL 61911
Phone: 217-439-3882
11. Furry Babies Fox Valley – Aurora, IL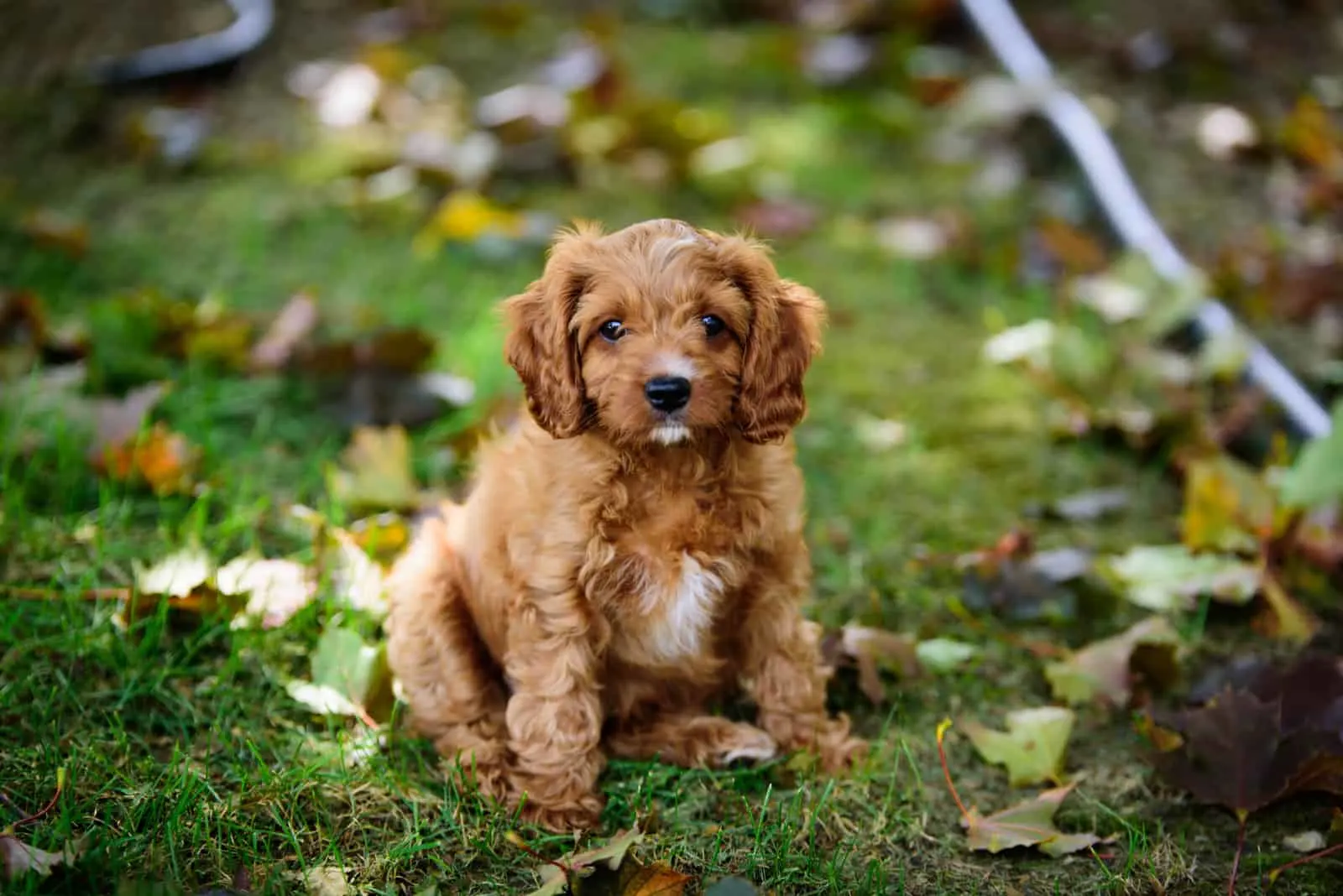 Furry Babies is a long-running dog breeding organization with three Illinois locations: Aurora, Lombard, and Rockford, as well as a location in Portage, Indiana.
The reason we chose to list the Aurora location is because it seems to be their main one, but you can just select the one that is closest or most convenient to you.
Furry Babies pride themselves on having a huge selection of different puppies, but they are also meticulous in ensuring that they all receive all the care they need. Every single puppy gets checked by veterinary experts twice before arriving at any of their locations.
On their website, they have several beautiful Cavapoos, as well as many other furry cuties. Cavachons, Chihuahuas, Dachshunds, Lhasa Apsos – whichever cute little pooch you can think of, chances are these guys have it in their stores.
Check out their website and give them a call if you like what you see.
Website: Furry Babies
Address: 2352 Fox Valley Center Dr, Aurora, IL 60504
Phone: 630-820-5868
12. Gardner Lane Puppies – Peoria Heights, IL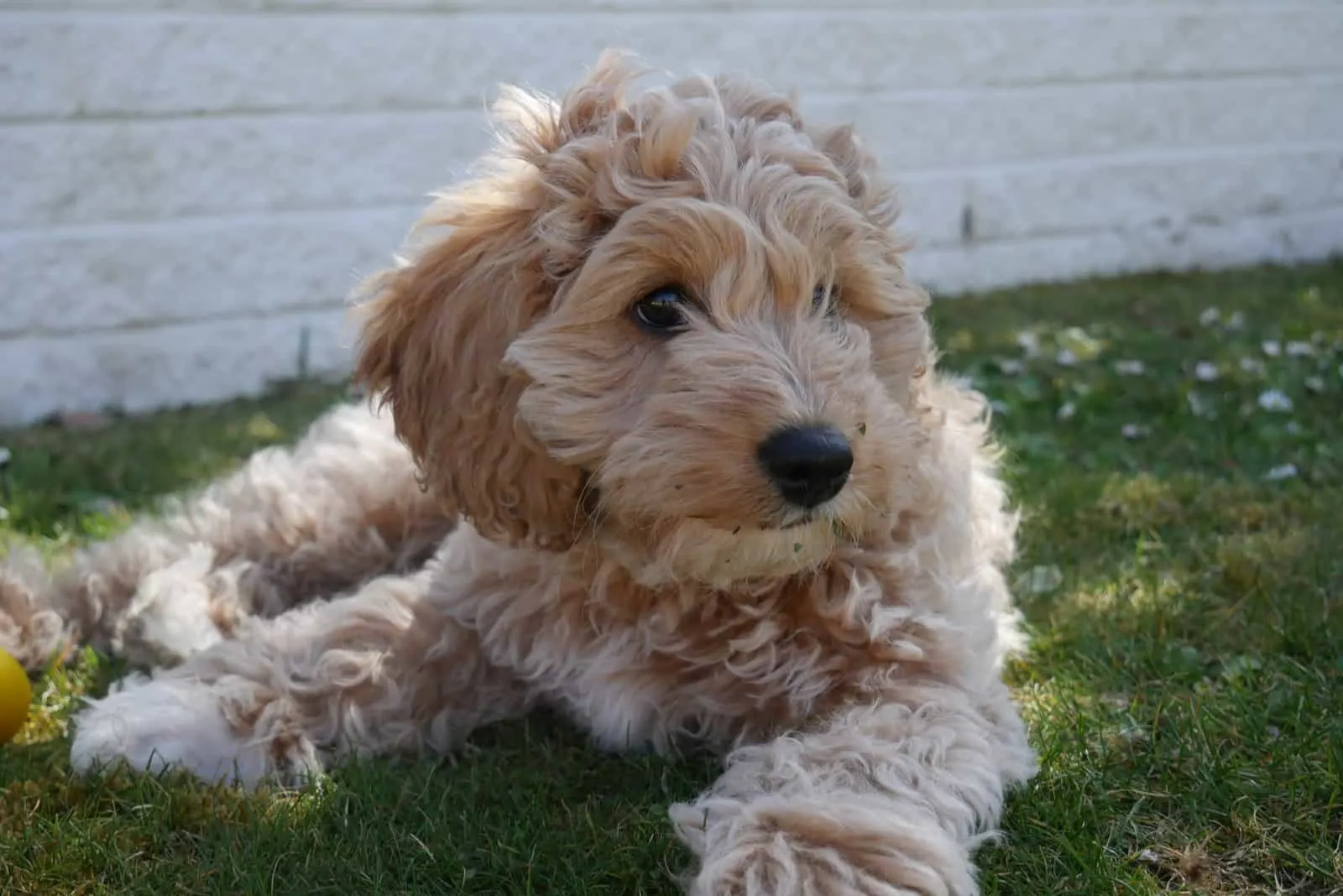 Large professional breeders have a lot of advantages, particularly when it comes to puppy variety, but there is something to be said about smally hobby breeders as well.
Among the best ones of that ilk is certainly Gardner Lane Puppies, a family-owned establishment that offers their service for the Chicago and St. Louis areas.
So if you live around the central Illinois area and have your heart set on a Cavapoo that was raised by a loving family who took care of it as if it were one of their own, maybe give Gardner Lane a visit.
Their aim is to provide healthy family pets that don't shed and don't cause issues for people that struggle with allergies. Cavapoos are high on that list, which makes it their top priority, but they also have an occasional Whoodle litter.
Since they are such a small business located in a very populous area, their waiting list can get a bit long, so if you want to get a new puppy, head over to their website and put your name in the hat.
Website: Gardner Lane Puppies
Email: [email protected]
Address: 1616 E Gardner Ln, Peoria Heights, IL 61616
Phone: 309-321-9044
13. Pocket Puppies – Arlington, IL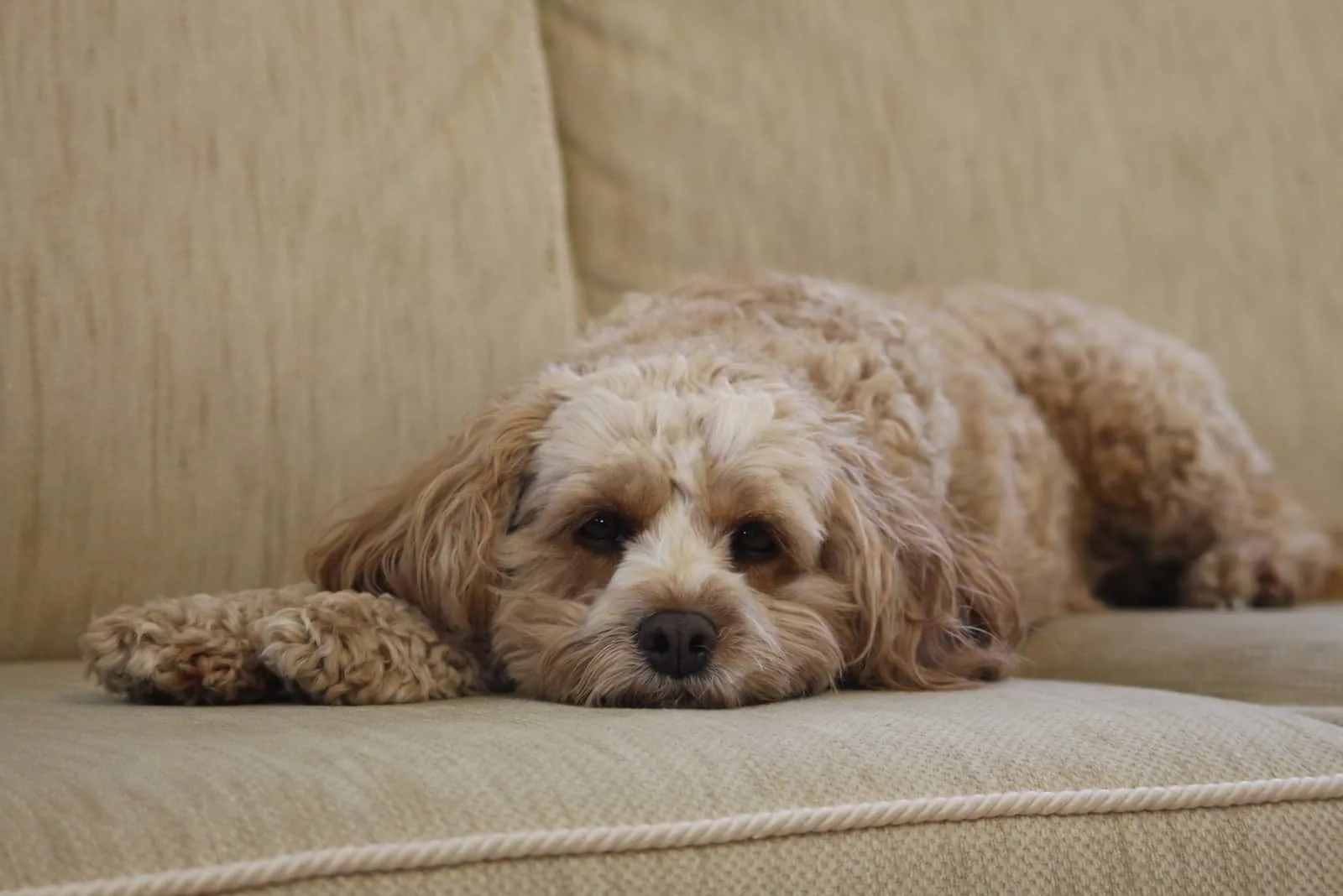 Pocket Puppies is another small establishment, but like many others on this list, they've got a big heart. A big heart that is full of love for Cavapoos and other dogs.
Aside from their Arlington location, they have recently opened another one in Pleasant Prairie, Wisconsin, which is just a half-hour drive from Milwaukee, so if that's more convenient for you, give it a look.
Their roster of puppies is filled with Cavapoos, Teddy Bears, and Parti Yorkshire Terriers, and some of them have actually reached celebrity status!
We're not kidding – some of Pocket Puppies' most loyal customers are Hollywood stars like Katlynn Simone, Kevin Jonas, and Steven Tyler. The Aerosmith singer even brought two of his pups to a live recording of the Seth Meyers show.
If that's not a good enough reference for you, then we can also point out that Pocket Puppies is a proud, A+ rated, member of the Better Business Bureau.
Their website might be a little goofy, but their service is great, so they're definitely worth checking out if you're on the lookout for a healthy puppy.
Website: Pocket Puppies
Address: 1457 East Palatine Rd, Arlington Heights, IL 60004
Phone: 224-735-3137
14. Golden Valley Puppies – Oakville, IA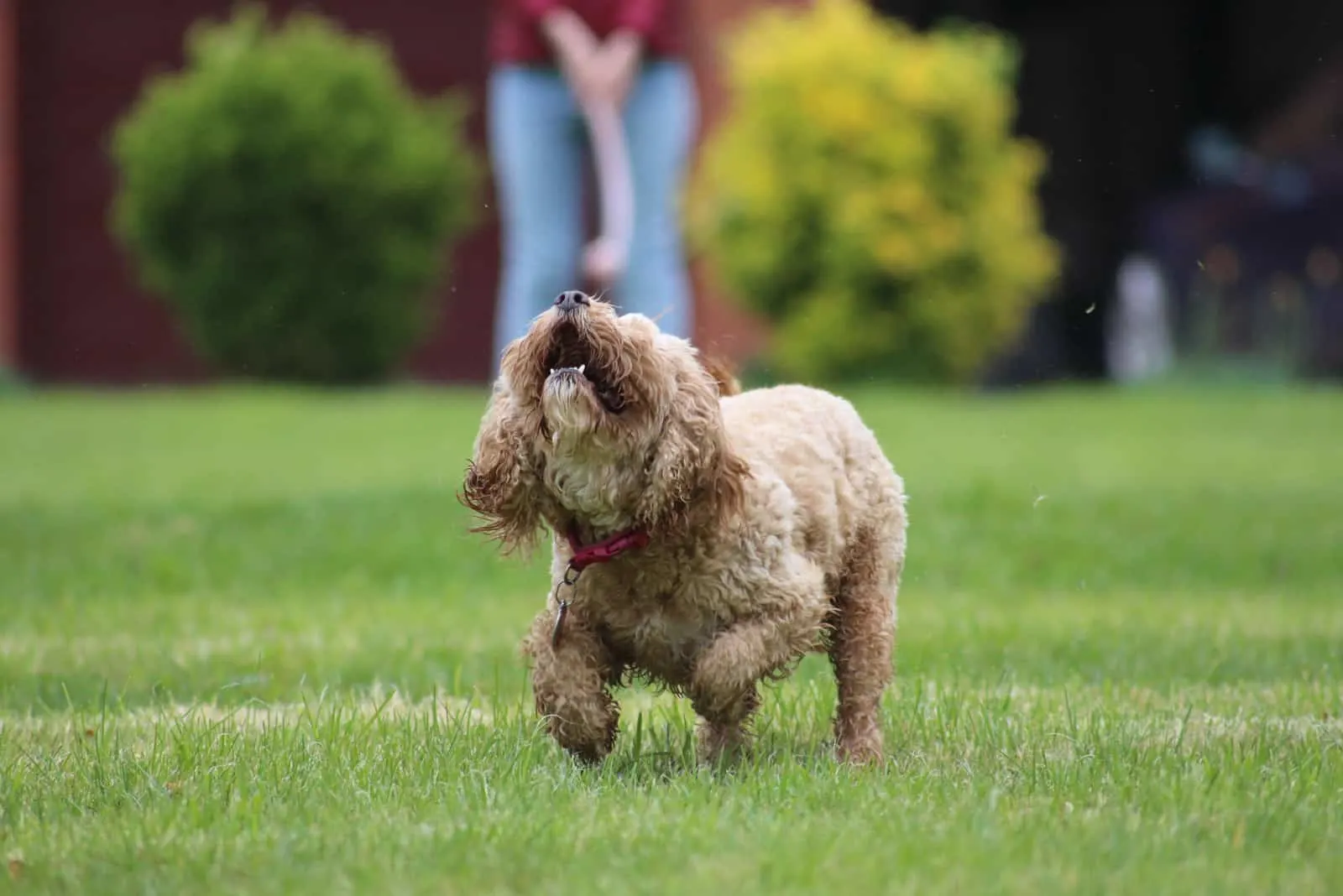 Okay, okay, we're cheating a bit with this one. Golden Valley Puppies aren't exactly in Illinois, but they are very good and we feel guilty for not including them in the list of best Cavapoo breeders in Iowa. Besides, Oakville is just a few miles west of the Illinois/Iowa border, so we can let it slide.
They are extremely dedicated to breeding only the healthiest, happiest Cavapoos out there. They only pick purebred, AKC approved, dogs to be the parents and then they do extensive health checks on them, making sure that there aren't any medical issues that could be inherited.
Once the puppies are born, they are carefully watched over by a highly devoted team that makes sure that they get all the socialization they need, as well as the best possible dog food. You see, Cavapoos can get a little picky when it comes to food, so you need to know how to create the perfect diet and feeding chart.
Their adoption process is fairly simple and it starts with filling out an application form on their website. However, if you are still undecided, you can reach out to them via their Facebook page and have a conversation about whether or not you are ready to adopt a Cavapoo puppy.
Website: Golden Valley Puppies
Address: Oakville, IA 52646
Phone: 319-750-1475
Final Thoughts
That was the list of the 14 best, most reputable Cavapoo breeders in Illinois. If you were struggling to find what you want before reading this, now you have a lot of valuable information that you can sift through and decide which one of these breeders is the most suitable for you.
Reputation, size, location – whatever the most important factor might be for you, we have covered it here so that you basically don't need to read anything else.
All that is left for you is to start reaching out to these organizations and enquiring about some lovely Cavapoo puppies.
If you are not from Illinois, but still want to consider adopting a Cavapoo, we also have lists of great breeders from other places, like Arizona, Minnesota, Pennsylvania, and California.