Bernedoodle breeders in Illinois bring joy to many Doodle enthusiasts by providing them with high-quality puppies that become excellent family dogs.
Bernedoodles are known for their goofy personalities, along with their lovable character traits and sweet looks that simply make them irresistible.
Unfortunately, it's not always easy to find a trustworthy breeder who won't try to scam you, but we have done our best to provide you with a list of breeders who offer only Bernedoodles of superb quality.
Bernedoodle Puppies For Sale In Illinois
1. Eight Pines Bernedoodles Illinois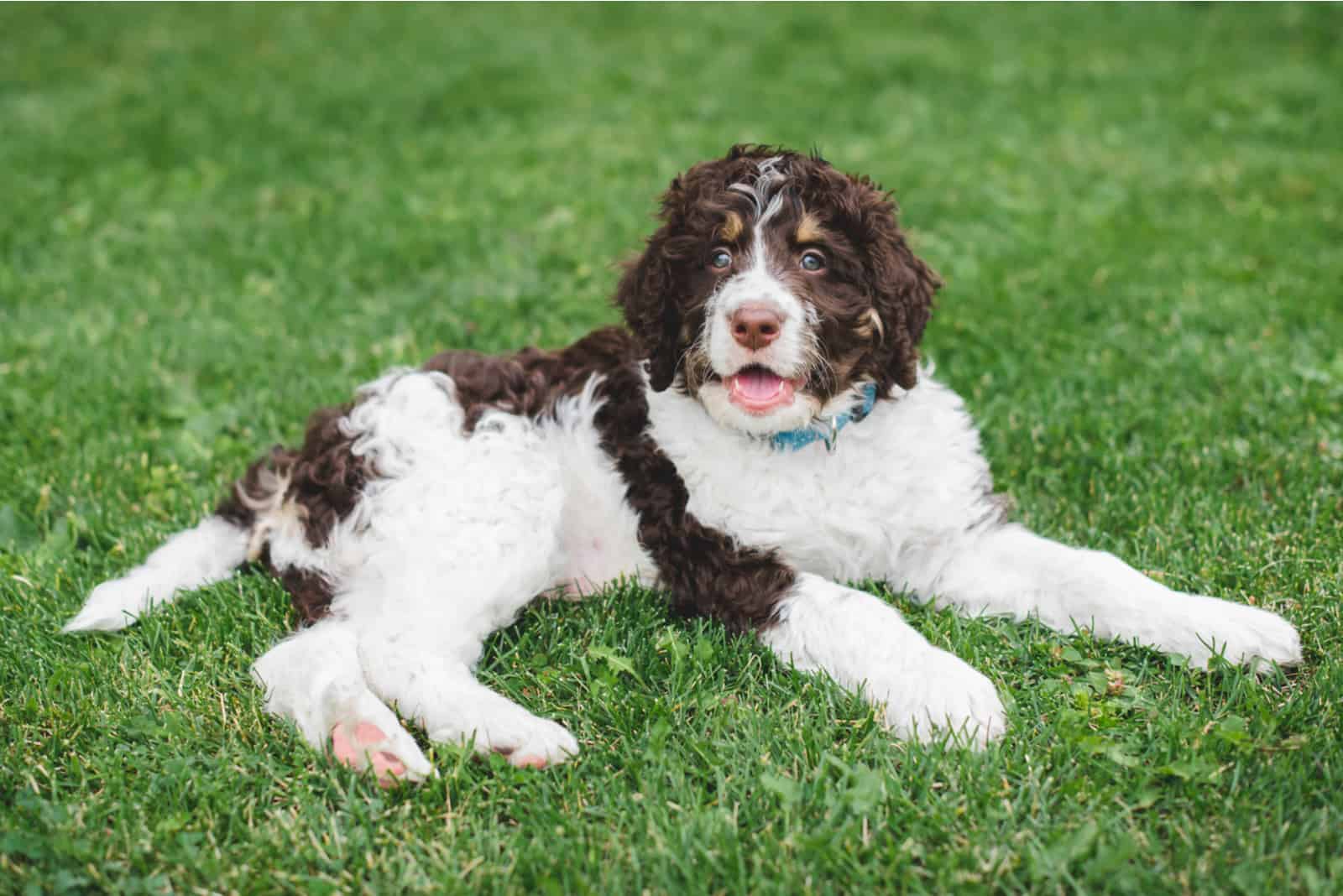 This is a family-owned breeding program led by a mother-daughter duo who are dedicated to the production of well-bred and well-mannered Bernedoodles.
On the family farm, the puppies are born, reared, and tended to until the time that they are ready to go to their new homes.
One of the things I love the most about this breeder is the fact that one of the owners is a veterinary assistant, so she can provide all new dog owners with any kind of help regarding the pet's health.
Puppy Quality
One of the main differences between this breeder and other Bernedoodle breeders is the place of residence of the puppies' mothers and fathers.
While female canines are kept on the family farm of this breeder, their male counterpart enjoys its life on a nearby farm.
The quality of both parent breeds is ensured with the American Kennel Club (AKC) registration, so you can be certain that the litter from which your new pet comes is bred by only high-quality standards that comply with the guidelines from dog organizations such as the AKC.
Their Bernedoodles usually grow up to 29 inches (depending on the individual size of pups, of course), which is essentially the size of Standard Bernedoodles.
Purchasing Process
If you are interested in learning more about this Bernedoodle breeder from Illinois, you can do so by visiting their website or social media, both of which provide great details about the breed.
Bernedoodle puppies come with a one-year health guarantee in addition to the medical care that is appropriate for their age.
When it comes to the price of Bernedoodles, it depends on the coat shades of the pups. Because of that, all puppies cost $2500, except merle and merle Phantom Bernedoodles, which are priced at $3000.
You should also make an advanced payment of $500 if you want to reserve a puppy from this breeder.
Breeder Details:
Address: Shelbyville, Illinois
Contact number: 217 273 4774
Email address: [email protected]
Official website: Eight Pine Bernedoodles
2. Bernedoodles Of The Open Prairie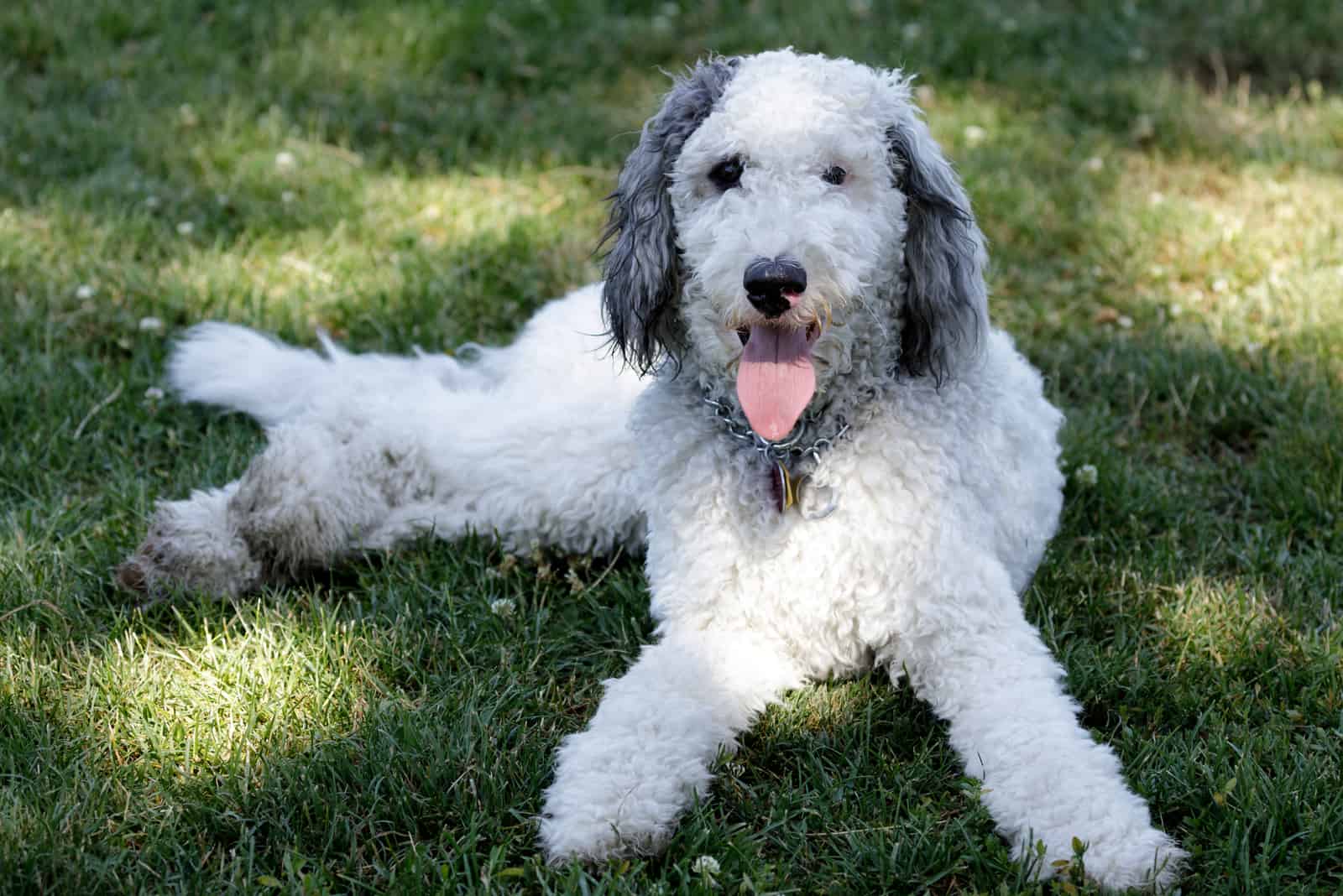 The owners of this breeding outfit got their first Bernese dog more than ten years ago and have been in love with this dog breed ever since.
A few years later, they became breeders of Bernedoodles as well since they recognized the need for these sweet pups on the market.
It didn't take long until these doggies grew on their hearts, just like they stole the hearts of all other dog enthusiasts.
Puppy Quality
This breeder breeds pups of three different sizes, depending on each litter individually.
All of the adult canines from this facility are health-tested thoroughly. These include OFA testings along with regular veterinarian checkups and Paw Print genetics DNA testing.
The breeder has reported on their website that the majority of their adopted Bernedoodles haven't developed any type of genetic disorder, especially not the ones that are life-threatening, such as cancer.
However, a few minor genetic issues have appeared, but only on several occasions. That is why they offer a health guarantee that lasts for two years.
Purchasing Process And Pricing
Paying a deposit is an obligatory part of the adoption procedure for all of their pups. If you'd like to own a Bernedoodle, you will join the waitlist once the payment goes through.
The breeder will be in contact with you to let you know when the litter of your preference (size-wise) is born. You can come and choose a pup in person once this happens.
The price depends on the Bernedoodle colors and size, so you can expect to pay $3500 for standard tri-colors and Miniature black or sable tri-colors, while Mini merle tricolors and all tiny Bernedoodles cost $4000.
Breeder Details:
Address: Arthur, Illinois
Contact number: 217 273 2980
Email address: [email protected]
Official website: Bernedoodles Of The Open Prairie
3. Walnut Valley Puppies Illinois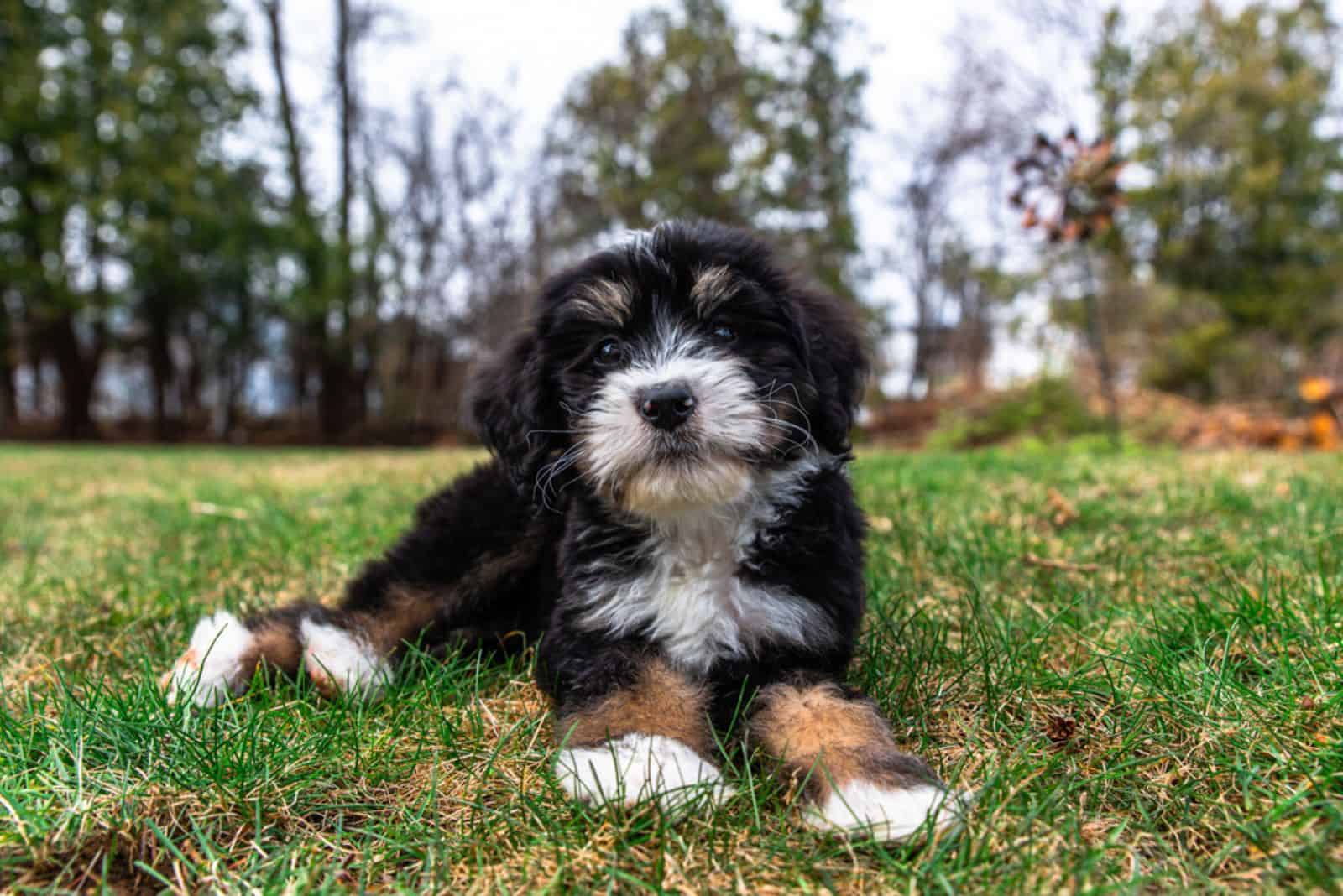 This is one of the best Bernedoodle breeders in Illinois who provide a lot of love and affection towards their puppies and parent dog breeds.
You can find all size-types of Bernedoodles that are grown inside a home filled with love towards canines, including this dog breed.
The breeder's family takes care of all puppies from their breeding program, which is great socialization practice. That's why all their pups have the potential to become the best family pets for every household.
Puppy Quality
Every dog owner is concerned about the health and general well-being of their pups, which is why they always search for reputable breeders that can provide them with health records and the genetic background of the puppy and its parents.
That is why at Walnut Valley Puppies, they perform health testing on all of their adult canines and vaccinate their puppies on time.
Every pup is health-checked by a licensed veterinarian as well.
In order to guarantee their health, they offer a two-year health warranty on genetic diseases.
Every single one of the Bernedoodle pups that are sold by this breeder is brought up in the owners' warm and welcoming household.
They are given lots of affection and attention by their family from the moment they are born until they find their new homes.
They frequently have Bernedoodle litters that include tri-color puppies, which is one of the most sought-after coat color patterns among Bernedoodles.
Purchasing Process And Pricing
An ICA registration, a training course, a health certification, microchipping, deworming, vaccines, health cover, a collar and leash, toys, dog food, and more are all provided to you when you take your puppy home for the first time.
They breed Mini Bernedoodles, Standard Bernedoodles, as well as F1b Bernedoodle pups.
You might expect to pay anywhere from $3400 up to $3950, depending on the shades of the pups.
The breeder also offers lifetime support to all their clients, so don't hesitate to contact them even after you adopt a pup.
Breeder Details:
Address: Flat Rock, Illinois
Contact number: 812 821 6166
Official website: Walnut Valley Bernedoodles
4. Central Illinois Doodles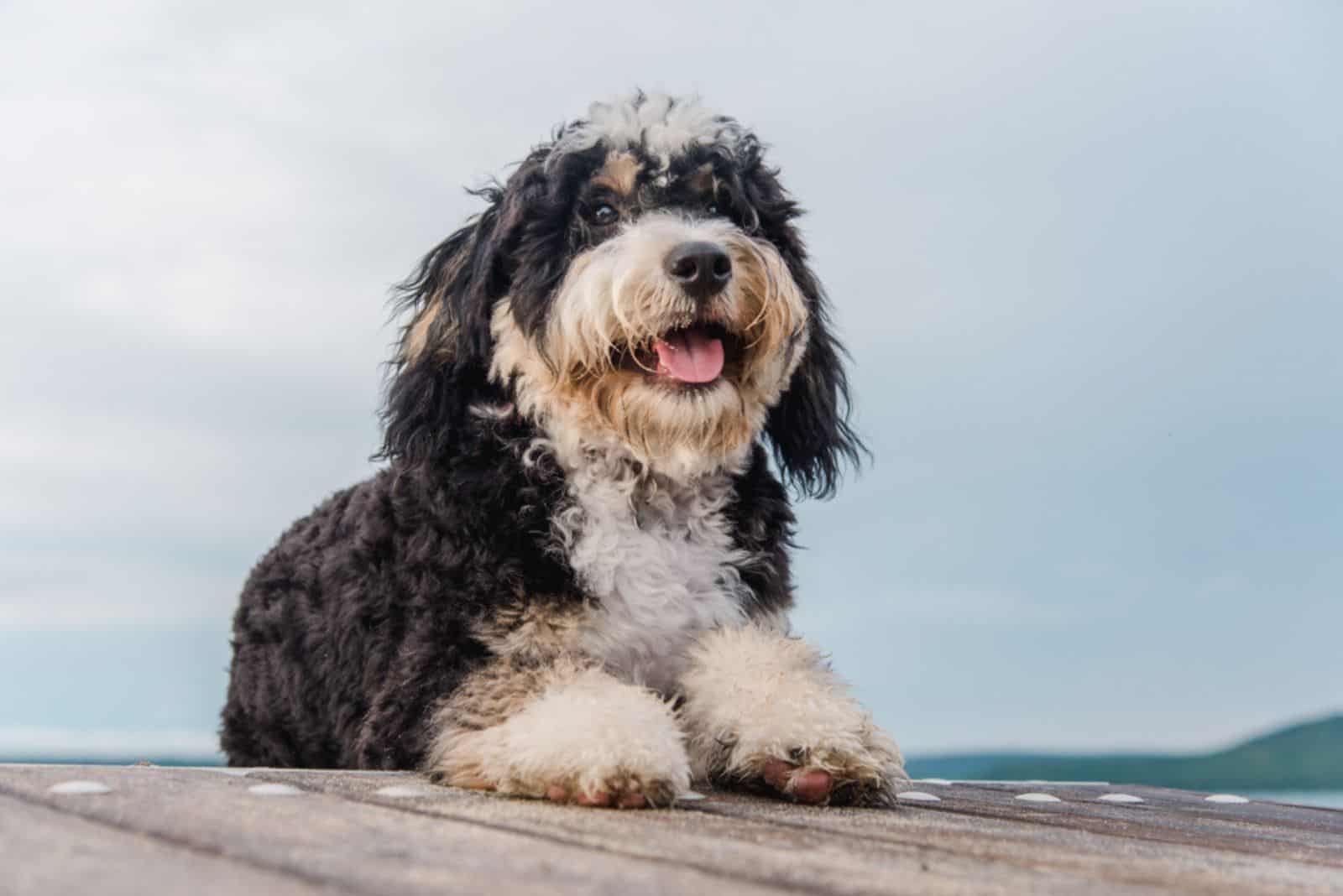 They are considered to be one of the best Bernedoodle breeders in Illinois by a great number of Bernedoodle lovers because of the way they treat their pups and adult dogs.
They are also a reputable breeder of Goldendoodles.
RELATED: The F1 Goldendoodle: The Pioneer Among The Goldendoodles
Their story of becoming a breeder of these two wonderful designer dog breeds is interesting because of the fact that they were actually looking for the best pups for their family.
Although the whole family loved their Golden Retriever and Bernese Mountain Dog pets, after some time, they had a wish for a slightly smaller and hypoallergenic pup that won't shed as heavily as Goldens.
Therefore, it was natural that they started researching more about Doodle breeds, which eventually led to the crossing between Bernese Mountain Dog and Poodle, as well as the combination of Mini Poodles and Goldens.
After the success of these crossbreeds, the family started producing gorgeous tri-colored Bernedoodle puppies that turn into amazing family dogs.
Puppy Quality
They are a professional breeder, and as such, they are aware of the significance of maintaining good breeding standards.
This allows them to not only be a responsible breeder but also contribute to the overall improvement of the breed.
Although crossbreeding is still not a widely accepted practice, as some people might find it controversial, there is no reason to believe that they can't be perfectly healthy, especially if they're bred with great care.
That is why this breeder puts their adult dogs through rigorous screening for temperament as well as genetic testing to ensure that they are growing the healthiest puppies possible with the best possible personalities.
In order to ensure that they have healthy and happy puppies, they begin the process of early neurological stimulation from the first day of the puppies' lives.
Health-tested parent dogs are one of the best guarantees for a healthy puppy, and that's what the breeder is aware of.
Purchasing Process
If you have any concerns regarding the breeder's available pups, their breeding standards, or the purchasing procedure, please do not hesitate to contact them.
Because all of the puppies are offered up-to-date veterinarian health certifications, you can be certain that the health of your new puppy has not been compromised by any hereditary conditions.
All who'd like to get a pup from this breeder can do so by applying for it and paying a deposit fee of $500.
The breeder is dedicated to finding the perfect forever homes for all their puppies, so they invest a lot of time and effort in connecting each puppy with a suitable dog owner.
The price of Bernedoodle puppies can be anywhere from $4500 to $5000, while a Goldendoodle costs between $3500 and $4000.
Breeder Details:
Address: Arthur, Illinois
Contact number: 217 549 7589
Email address: [email protected]
Official website: Central Illinois Doodles
5. Maple Valley Puppies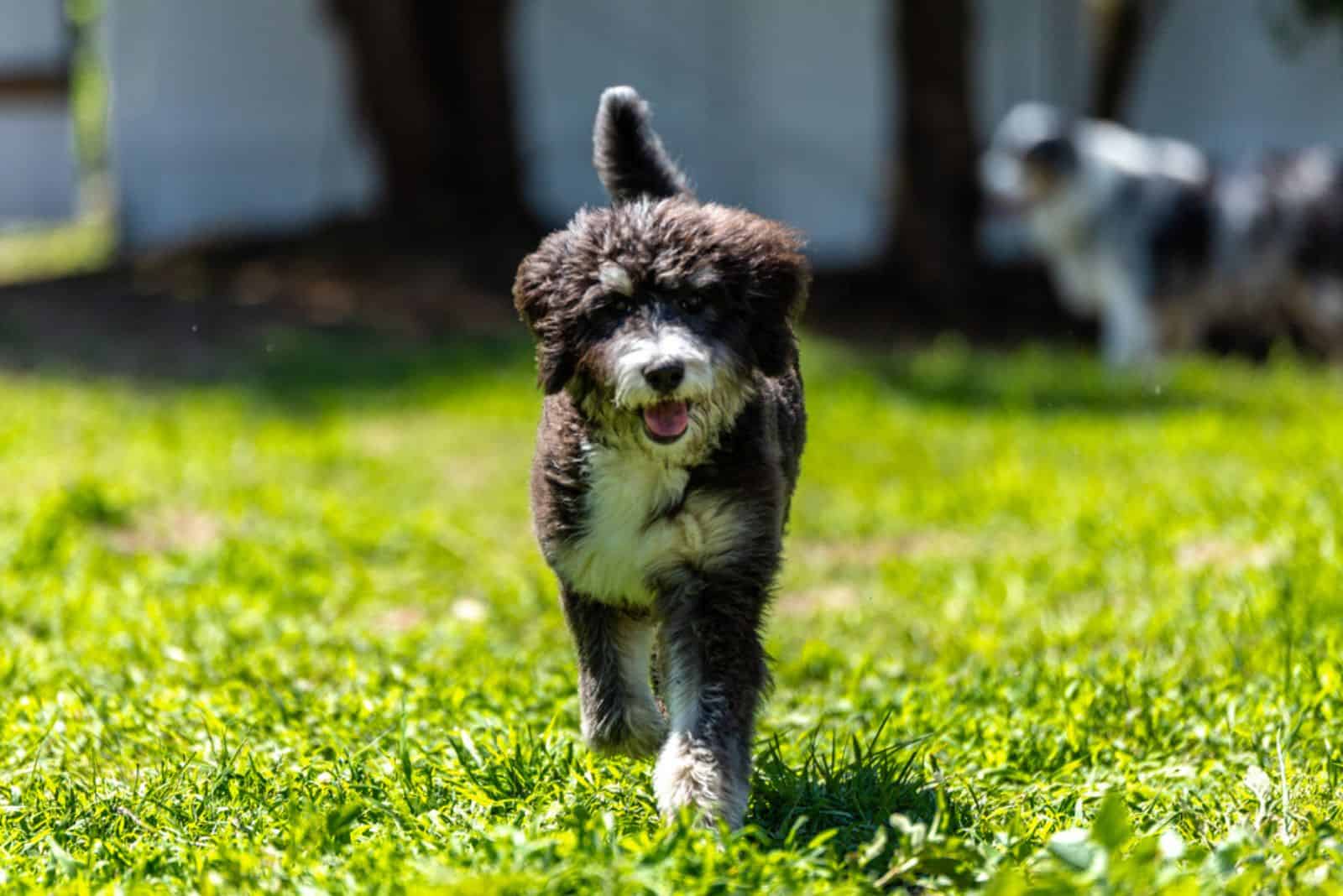 This breeder is dedicated to the production of two Doodle breeds, Bernedoodles, and Goldendoodles. Their breeding program is a family-owned business that breeds and raises happy and healthy puppies.
The owners of this breeding place have a lot of experience with all sorts of domestic animals, which was one of the reasons why they started breeding these pups.
On their website, you will find a lot of wonderful images of doggies as well as testimonials from satisfied customers.
They have brought a lot of joy to a lot of different individuals by providing tri-color Bernedoodles, in addition to other colorful puppies.
Puppy Quality
Maple Valley Puppies is known for breeding some of the healthiest puppies in the industry, in addition to the gorgeous tri-color Bernedoodle puppies that they produce.
All of the parents of the puppies have been thoroughly examined for their genetic makeup and health before being used in the breeding process.
Because of this, you can be sure that the Bernedoodle pups that are going to be delivered to you do not have any pre-existing genetic anomalies that might result in future health problems for your puppy.
The breeder is known for producing Bernedoodle puppies in both miniature and standard sizes at prices that are affordable. They also offer Bernese Mountain Dogs occasionally as purebred litters.
READ NEXT: Male Vs Female Bernese Mountain Dog: Which One Is Better?
When the pups reach the age of eight weeks, only then will they be taken to their new homes.
A veterinary examination and any and all medical care that is necessary for their age are administered to the puppies by a trained professional before they are picked up. Additionally, a microchip will be implanted in your puppy.
Purchasing Process
All of the puppies are nurtured inside the owner's home, along with the rest of the family that takes great care of them.
Considering that the puppies are raised on a farm, they have great interaction with children as well as with other animals.
The breeder provides shipping services for an affordable price to those who aren't able to pick up their pups in person.
It's best not to wait for too long because their litters typically have waiting lists.
The cost of getting a pup from this breeder depends on their coat shades and patterns, so you can expect to pay anywhere from $3000 to $4000.
The deposit fee is usually $400. You can find a more detailed guide on the purchase and pricing of these puppies on the breeder's official website.
Breeder Details:
Address: Robinson, Illinois
Contact number: 618 707 0705
Official website: Maple Valley Bernedoodle Puppies
6. Erica's Doodles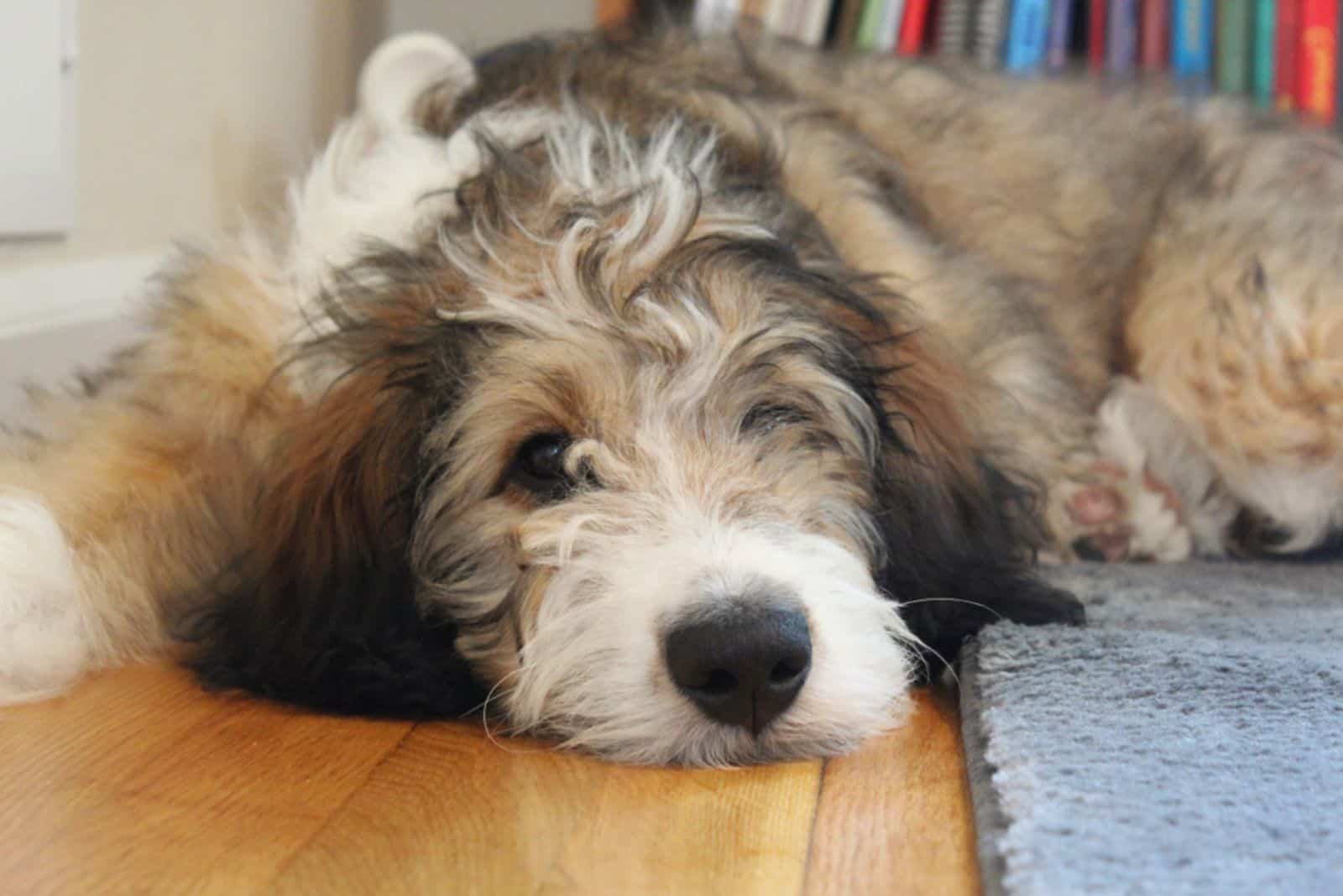 For more than two decades, this breeder has been committed to breeding and raising high-quality Bernedoodle, Australian Labradoodle, Sheepadoodle, and Goldendoodle puppies.
RELATED: Mini Australian Labradoodle – The Cutest Doodle Out There
This reputable professional breeder has earned a stellar reputation for producing puppies of superior quality from dogs whose health has been thoroughly evaluated.
All of Erica's family has been involved in raising each litter that their adult canines produce, which is why their puppies are well-socialized from the first days of their lives.
Puppy Quality
This reputable breeder produces different sorts of Doodle breeds, but that doesn't affect their commitment to any new litter that is welcomed into their breeding program.
The breeding facility is spread out across 10 acres of gorgeous countryside. It possesses all of the necessary licenses, so you don't have to fear whether they're a reputable Bernedoodle breeder or a puppy mill.
Each parent dog has been chosen with great care, so the puppies usually come from champion bloodlines and parents that are tested according to OFA standards. The examination includes testing for conditions related to their hips, patella, heart, knee, and any other genetic issue that might result in a serious health condition.
Every one of the puppies is provided with a collar, a leash, some toys, and common medical treatments. These treatments include protection against ticks, dewormers, and heartworms.
To prove their health and quality, this breeder offers a 3-year health guarantee, which is more than what the majority of designer dog breeders offer.
Purchasing Process
The breeder usually reserves the right to pick a puppy from each litter and hold it for themselves if they find it necessary. This is usually done for research purposes.
In order to enter the waitlist and reserve a puppy, you're supposed to make an advanced payment of $500.
Previous customers of Erica's Doodles are eligible for a discount of $300 off the price of any additional pups they buy from them in the future.
All of their puppies come with basic house training, vaccination and deworming records, a leash and a collar, a litter-scented toy, early neurological stimulation, a genetic health guarantee, and other necessities that will come in handy and ease the whole process of changing homes for both the puppies and their owners.
The price of any Doodle breed isn't available on the website, but the breeder will gladly answer all your questions once you contact her.
Breeder Details:
Address: Manteno, Illinois (Southwest of Chicago)
Contact number: 708 424 0712
Email address: [email protected]
Official website: Erica's Bernedoodles
7. The Paw Pad Doodles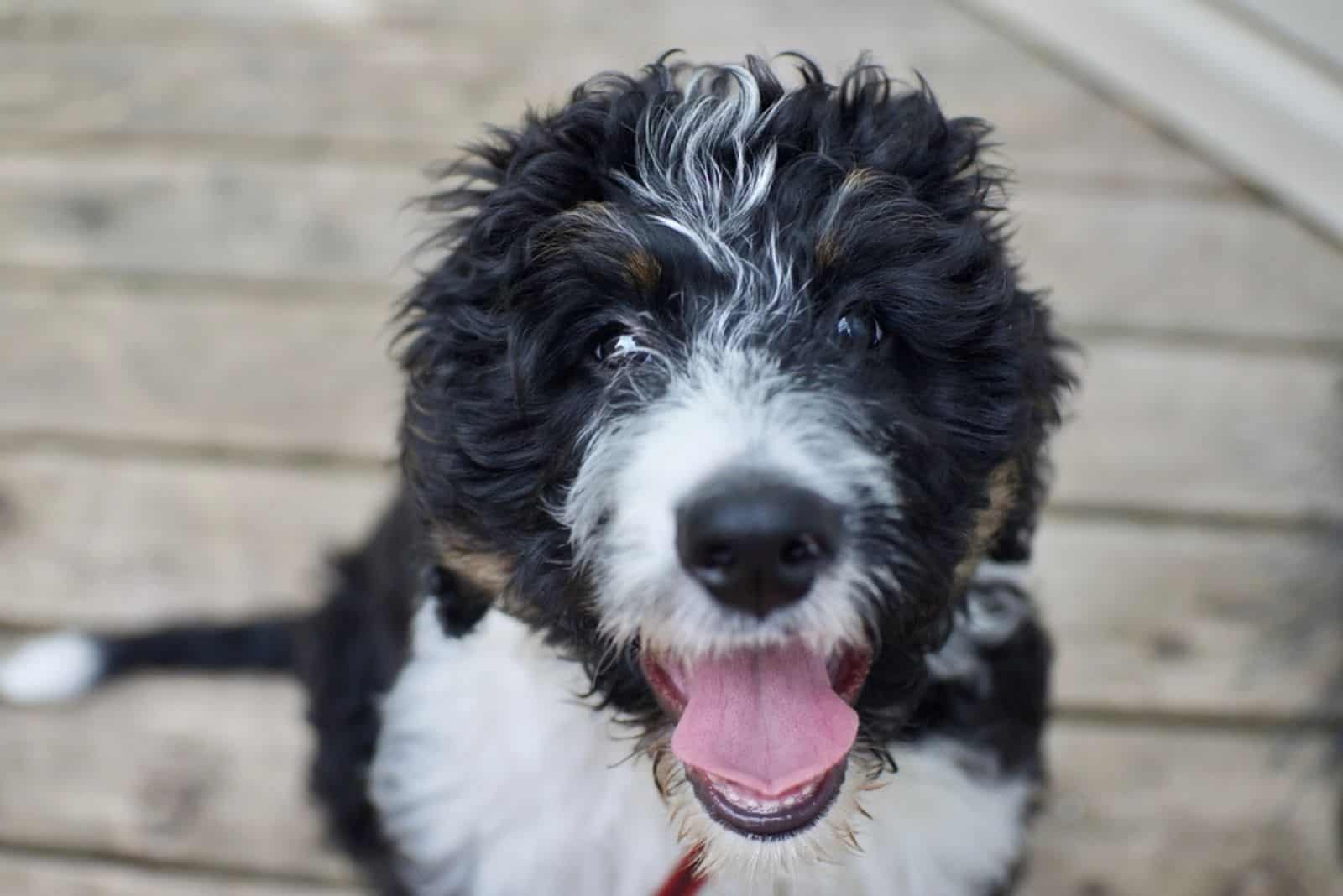 They started off as a small family breeder in Illinois, but over the years, their small breeding program has turned into a bigger project that involves people outside the family as well.
Some of their employees involve their children (who are grown-up and have children on their own now), along with other people who love dogs just as much as the owners of the breeding outfit.
They also have "Official Puppy Socializers", who are actually the owner's grandchildren who play and socialize with Doodle puppies.
Puppy Quality
This breeder produces toy, mini, and standard Goldendoodles (F1 English, F1b mini and tiny English, and F2b English Goldendoodles) and Bernedoodles.
All parent dogs are tested for genetic anomalies and conditions according to the OFA testing standards.
Puppies go through vaccination, deworming, and all other necessary procedures that will make them healthy and strong pups.
Purchasing Process And Pricing
You can become an owner of a Paw Pad Doodle once you submit the application along with other necessary documents and a deposit fee, which is $200.
After that, you will be able to choose the puppy you'd like to own and make a full payment before picking up the puppy.
The price of Bernedoodle puppies depends on their size. Standard Bernedoodles usually cost $3200, Medium Bernedoodles $3400, Mini Bernedoodles $3700, and Toy Bernedoodles $4000.
If you still have some questions after going through the breeder's website, you can contact the breeder directly via phone or email.
Breeder Details:
Address: Deer Creek, Illinois
Contact number: 309 241 3356
Email address: [email protected]
Official website: Paw Pad Doodles
8. Hanging Rock Doodles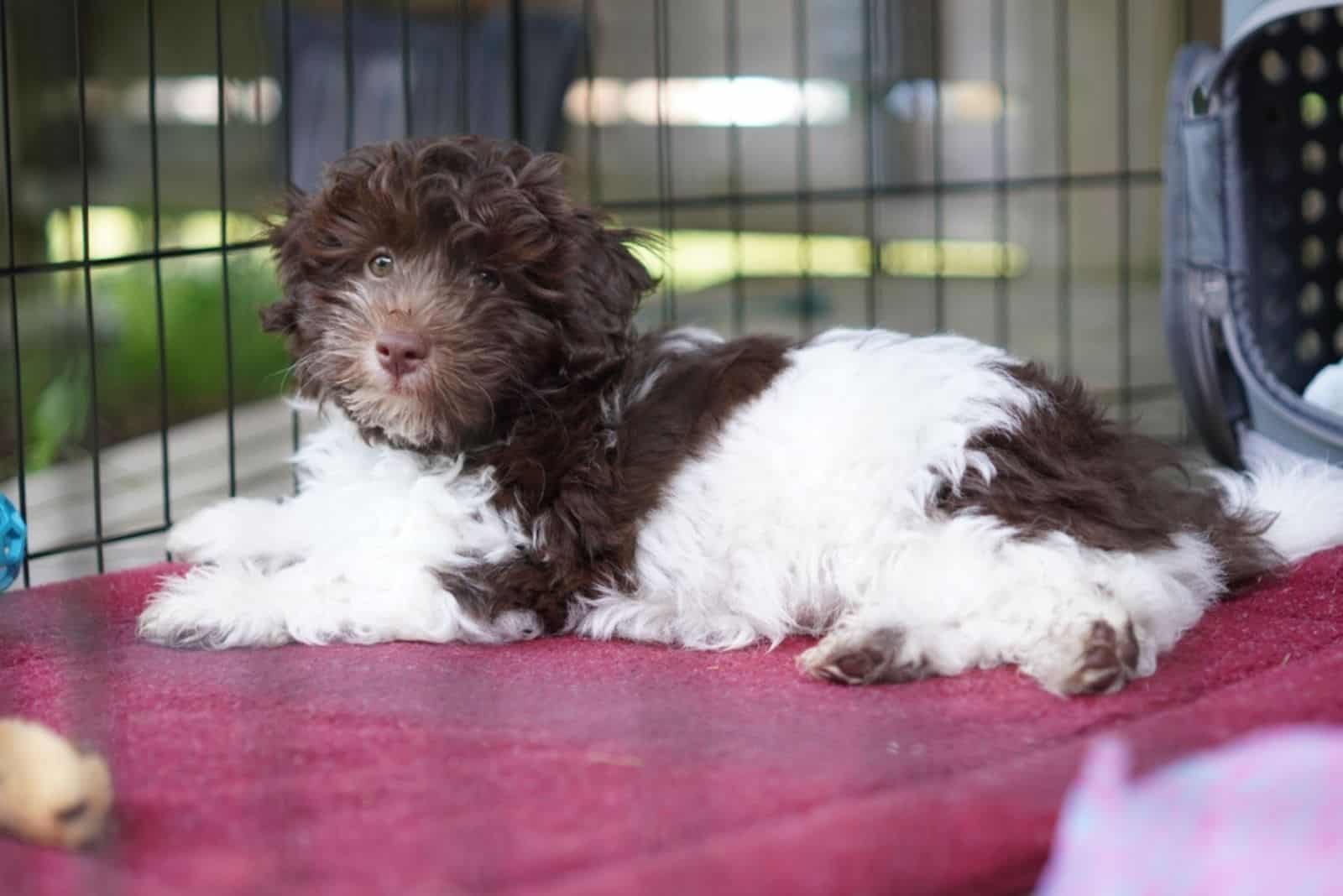 Doodles are their passion, for sure, considering that this breeder produces several Doodle breeds, including Bernedoodles, Goldendoodles, Double Doodles, and Golden Mountain Doodles.
READ NEXT: Mini Double Doodle, It's The Fairest One Of All
The pictures of these adorable pups on their website will definitely make you go "aww", but they're also proof that this breeder doesn't breed pups just for profit but for the love they have for them.
Puppy Quality
When it comes to Bernedoodle puppies, it's important to mention that they breed both F1 and F1B Bernedoodles.
These pups are a perfect solution for people who'd like to own pups similar to Bernese Mountain Dogs but with fewer chances of pet allergies, as Poodles are known as a hypoallergenic breed.
A designer-breed canine is also less prone to common genetic diseases and is believed to live longer, so there's no reason not to try having one as a pet.
The puppies from this breeder receive a lot of love and necessary medical care, which is why they're considered one of the best Bernedoodle breeders in Illinois.
Purchasing Process And Pricing
All of their doggies come with the first round of shots, deworming, and microchipping, so you don't have to worry about their health.
If you'd like to reserve a pup from this place, you will need to pay $300 upfront and the rest before picking up your puppy.
The price can vary between $1500 and $3000, depending on the type of Bernedoodle and its coat shades.
If you'd like to find out more about their breeding procedures and details regarding other Doodles they breed, you can do so by visiting the official website of the breeder.
Breeder Details:
Address: Flora, Illinois
Contact number: 618 843 4847
Email address: [email protected]
Official website: Hanging Rock Doodles
Wrapping Up
There are many trustworthy Bernedoodle breeders in Illinois for all people who'd like to own this adorable crossbreed.
All doggies that come from these breeders are proof that mixed-breed puppies can be of great quality, just like purebred canines.
However, we'd like to remind everyone that none of these pups are completely hypoallergenic and that they might cause pet allergies, although they are light-shedders.
We hope you have managed to find a reputable breeder and that your new puppy will live up to your expectations.
READ NEXT:
Top 9 Bernedoodle Breeders In Ohio
Top 7 Reputable Bernedoodle Breeders In Florida
The Bernedoodle: A Complete Guide, From Puppy To Fully Grown
9 Cutest Bernedoodle Haircuts For Your Dog (With Pics)