If you are not a Pitbull enthusiast and lover, you might also have the wrong impression of this breed. Pitbulls are not exactly known as the most appreciated and loved dog breed out there.
Due to some unfortunate cases of bad ownership, these pups have been deemed aggressive and dangerous, and this unfortunate stigma has somehow spread all over the world.
I remember when I was younger, my parents would also always warn me of dangerous dogs, and Pitbull dogs have always been one of them. Not knowing any better, I went along with it.
However, when I matured a bit and started researching more about dog breeds, my perception of Pitbulls drastically changed.
Now, I know that all Pitbulls are extremely loving, gentle, and devoted dogs that certainly don't deserve the bad reputation that has been surrounding them for quite some time now.
Thankfully, many people nowadays are willing to ignore the bad reputation and provide a forever home to these adorable pups.
If you are looking for some Pitbull puppies in the state of Texas, today is your lucky day because in this article, we present you with six reputable Pitbull breeders in Texas, so keep on reading!
Pitbull Puppies For Sale In Texas
Before we start with the list of the best Pitbull breeders in Texas, let's just briefly explain what Pitbulls are.
The term 'Pitbull' does not technically refer to only one breed, but it is kind of an umbrella term for several other different dog breeds. The American Bully, The American Pitbull Terrier, the American Staffordshire Terrier, and the Staffordshire Bull Terrier are all actually Pitbull-type dogs.
However, the one that is traditionally and widely recognized as the only real Pitbull is The American Pitbull Terrier (APBT). This breed of dog is recognized by the United Kennel Club (UKC) and the American Dog Breeders Association (ADBA), but not by the American Kennel Club (AKC).
1. Pryme Tyme Kennels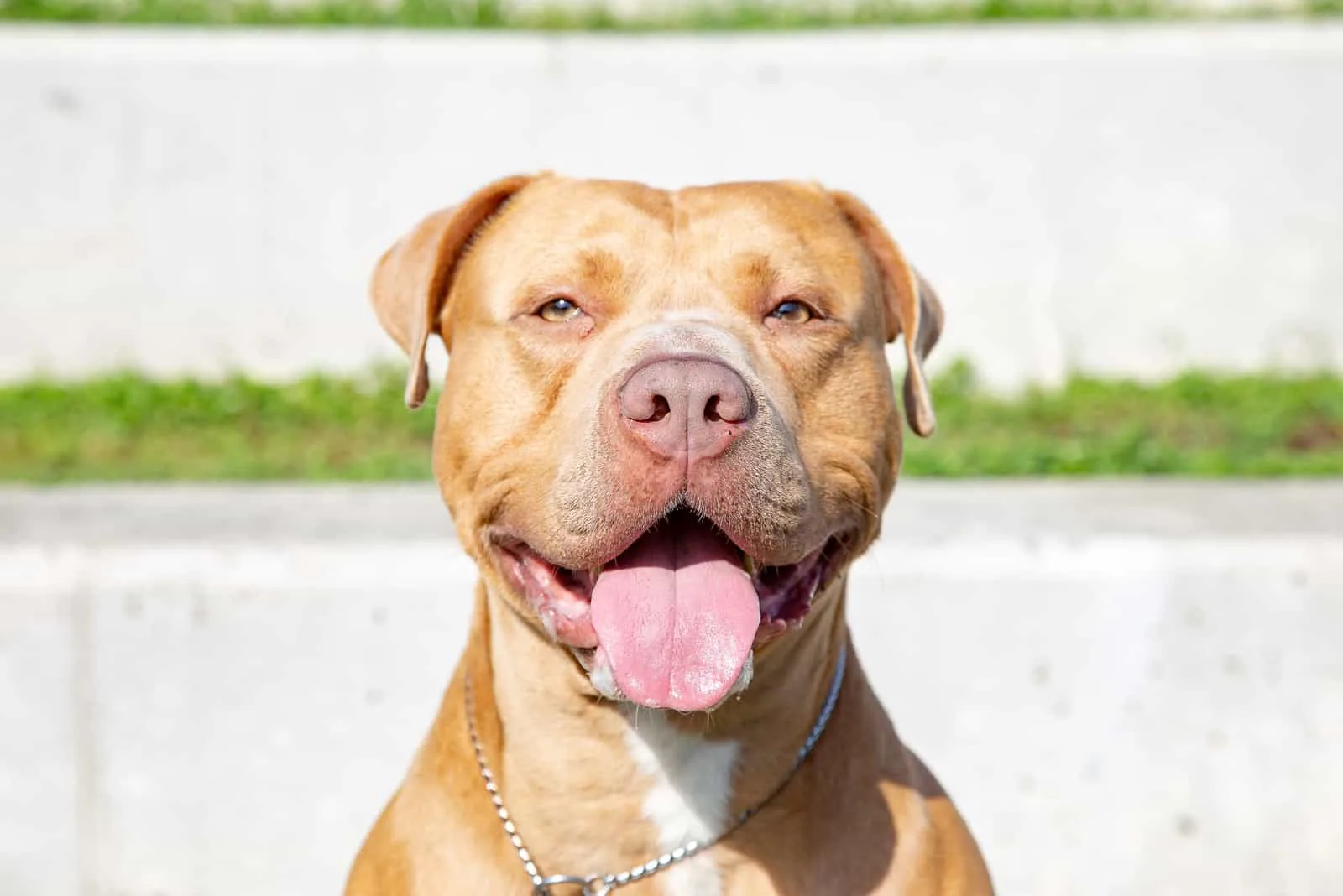 Let's start our list with one well-recognized and very professional Pitbull breeder in the state of Texas. Meet Pryme Tyme Kennels, located in Houston, and owned by Shannon Washington, who started his breeding program in 1999 when he purchased his first XL Pitbull.
The goal of Pryme Tyme Kennels has always been to provide the best possible Pitbull puppies. They offer well-structured and well-bred pups with extraordinary temperaments that can make great pets for different kinds of families.
Their dogs receive the best care possible, and are only being fed a raw diet with a blend of chicken, beef, fish, and vegetables. All of the dogs are raised in the family environment, and they are very well socialized with people, other dogs, children, and different kinds of sounds and situations.
They specialize in producing blue Pitbull puppies and XL Pitbull puppies (going from XL to XXL Pitbulls, and even XXXL Pits). They strive to produce big, heavy-boned pups with a massive head and chest, but at the same time, achieve movement, structure, and beauty.
They adhere to the United Kennel Club's Code of Ethics, and they make sure that all pups are registered with them, and that all are purple-ribbon bred, meaning that all 14 ancestors within a dog's three-generation pedigree are of the same breed and were/are registered with UKC.
Puppy Application
If you visit their website, you can find many pictures of their previous and current dogs, as well as the pup's descriptions. They don't seem to have any puppy application form where you can directly apply for a puppy reservation, but they do state that you can call them anytime.
So, if you are interested in learning more about their dogs and their breeding practices, give them a call. If you prefer emails over calls, you can do that as well. They will try to respond to you as soon as possible.
Breeder Information
Breeder's name: Shannon Washington
Location: Houston, Texas, 77070
Phone: +1 832-517-4657
Email: [email protected]
Website: Pryme Tyme Kennels
Facebook: Pryme Tyme Kennels
Instagram: Pryme Tyme Kennels
2. Fort Blue Kennels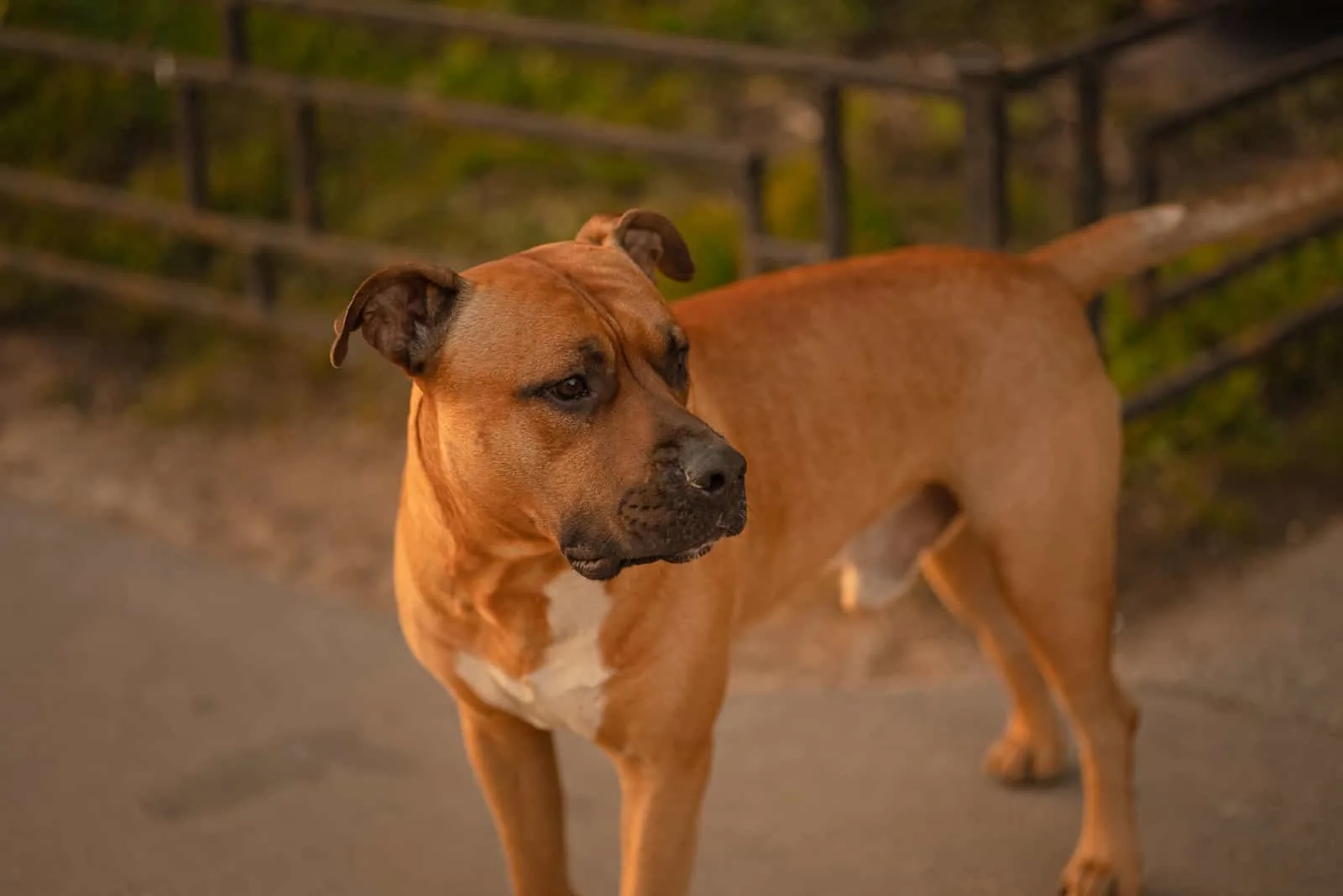 If you are looking for a reputable Pitbull breeder with many years of experience, then Fort Blue Kennels is exactly what you've been looking for. They are located in Lubbock, Texas, and they offer some of the best dogs in this area.
They have been a Pitbull breeder since 1999, and since then, they have grown to become one of the most respected and reputable breeders in the country. They breed only the best possible specimens of the breed that the country has to offer, so you can expect only the best of the best from them.
Not only do they make sure to provide the best possible breeding experience, but they also take adoption very seriously, and they make sure to choose the best possible people for their puppies.
They are long-time Pitbull lovers, and they have been in this business for so long that they are very experienced in all the negative and positive sides of the Pitbull breed.
Through their breeding practices, they try to eliminate the negative and multiply the positive; thus, achieving the perfect size, temperament, and structure.
Their breeding philosophy and motto is that there are way too many unwanted dogs out there to not be breeding the highest-quality examples of the breed.
READ ALSO: Pitbull Ear Cropping – Everything You Need To Know
Puppy Application
The first step in acquiring a Fort Blue Kennels' puppy is to fill out a puppy inquiry form, with a little bit of information about yourself, your lifestyle, and your puppy preferences.
The next step is to call them and set up a time for a live chat to meet the pups, or if you wish, you can visit the breeder in person; however, they require a $50 deposit in order to have some sort of identification and guarantee that you will show up and not waste their time.
The third step in getting your puppy is to choose the perfect match and pay a $500 deposit. There is a possibility of a shipping arrangement if that is needed, but for further information about this, please contact the breeder directly.
If they are unable to provide you with a puppy, they will either happily return the deposit to you or transfer it to another litter if that is what you'd prefer.
The price of the puppies is around $2,500, but everything depends on the litter and its characteristics, so for the final amount, please contact the breeder.
Breeder Information
Breeder's name: Matt Mitchell
Location: Lubbock, Texas, 79423, USA
Phone: +1 806-544-9030
Email: [email protected]
Website: Fort Blue Kennels
Facebook: Fort Blue Kennels
Instagram: Fort Blue Kennels
3. Butler's Blue Bullys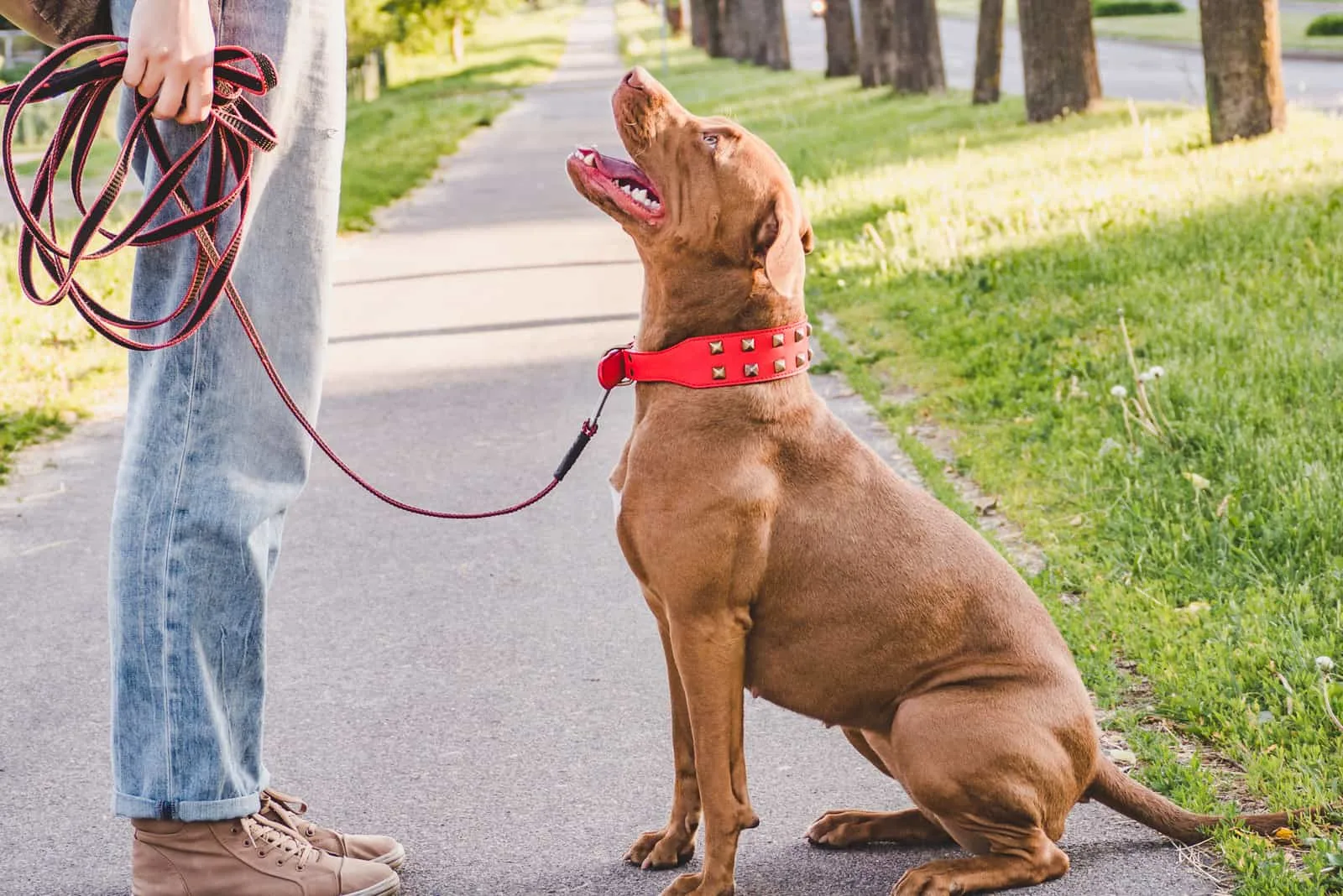 Next on our list, we have Butler's Blue Bullys (also known as Triple "B" Kennels), located in La Vernia, Texas, just a couple of minutes outside of San Antonio. This is a small family kennel that specializes in breeding blue American Bully puppies.
They pride themselves on being the home of the Butler bloodline and multiple ABKC Champions. They have been in the breeding business for more than a decade now, so they definitely have a lot of experience and knowledge.
All of their dogs are raised to be either family companions or for show, but either way, they are all perfectly socialized and ready for new adventures.
The goal of their breeding program is to achieve the best temperament possible, along with structural correctness. This is always their main priority, but they also care about achieving a wide head, strong bones, heavy muscles, and a compact body.
Although they breed some of the best examples in color, they never breed just for color. However, if you are interested, you can find blue brindle puppies, blue tri's, blue fawns, and blue and whites.
Puppy Application
The first step in buying your Butler's Blue Bully puppy is filling out the puppy application and answering some important questions about yourself, your lifestyle, and your puppy preferences.
If they accept your application, you will be contacted either by phone or email that you provided in the form.
All of their puppies have been checked by a veterinarian and found to be completely healthy and free from genetic diseases before going to their new home. When the puppies are eight weeks old, you will be able to take them home.
Within the first 48 hours of owning a puppy, you must have your veterinarian check and confirm the puppy's health.
For further information about the deposit and puppy pricing, please contact the breeder as the price may vary depending on the litter and breeding conditions. They offer military, police, and fireman discounts as a thank-you for such honorable service those people provide.
Breeder Information
Breeder's name: Heath and Lynsie
Location: La Vernia, TX, United States, Texas
Phone: +1 830-534-5597
Email: [email protected]
Website: Butlers Blue Bullys
Facebook: Butlers Blue Bullys
RELATED: 16 Dogs That Look Like Pitbulls – Similarities And Differences
4. ACE Kennels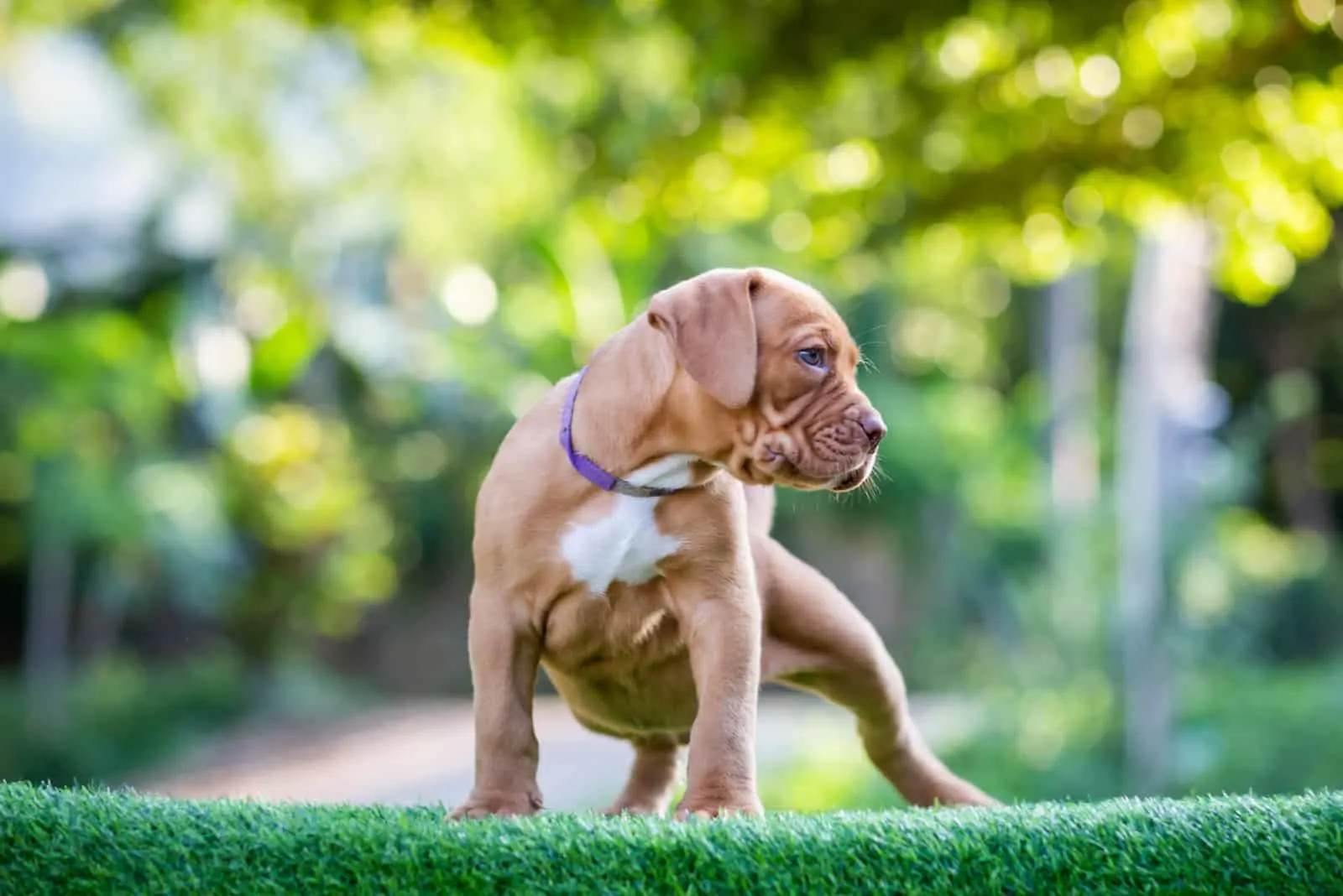 Welcome to ACE Kennels – the breeder of top-quality XL Bully puppies. They are a family-owned and family-based breeding program, located in the city of College Station, east-central Texas.
ACE Kennels produces one-of-a-kind XL Pitbull/Bully dogs that will steal your heart as soon as you see them. Their puppies come from some of the best and most infamous XL bloodlines out there, which makes them stand out with their beauty, and also have some of the best Pittie characteristics.
All of their dogs are raised in their home (never in kennels) surrounded by family, a lot of other dogs, and small children, which is great for their temperament development. They receive the best treatment possible. They are never treated like dogs, but like true family members.
This upbringing is responsible for not only their great personalities, but also immense beauty that captures the attention of many passers-by. Their dogs have a naturally shiny coat, and the body structure of a lion or a panther.
Not only are ACE puppies some of the largest and most well-structured puppies, but they are also the most loving pups that you will ever encounter. If you are looking for a pup that will enchant you with its looks and amazing personality, look no further because these pooches have all that.
Puppy Application
Currently, they have open applications for some exclusive XL American Bully puppies. This type of breeding is one of their hottest, yet it has been long thought out and planned. If you are looking for some incredible-looking pups, this is your perfect chance.
Here, you will find chocolate and lilac, as well as merle tri XL Bully puppies that will take your breath away with their beauty, but prepare to spend a lot of money on them because they are definitely not cheap. Some of these puppies go for a whopping $12,000.
If you have any further questions about the dogs and their breeding program, you can either contact them through their contact form on their website or get in touch by calling or sending an email. They will get back to you as soon as possible.
Breeder Information
Location: 23419 Hwy 6, College Station, TX 77845, United States
Phone: +1 512-571-6129
Email: [email protected]
Website: ACE Kennels
Facebook: ACE Kennels
READ ALSO: Merle Pitbull – All About This Beautiful Pittie Color
5. MuscleHead Pitbull Kennel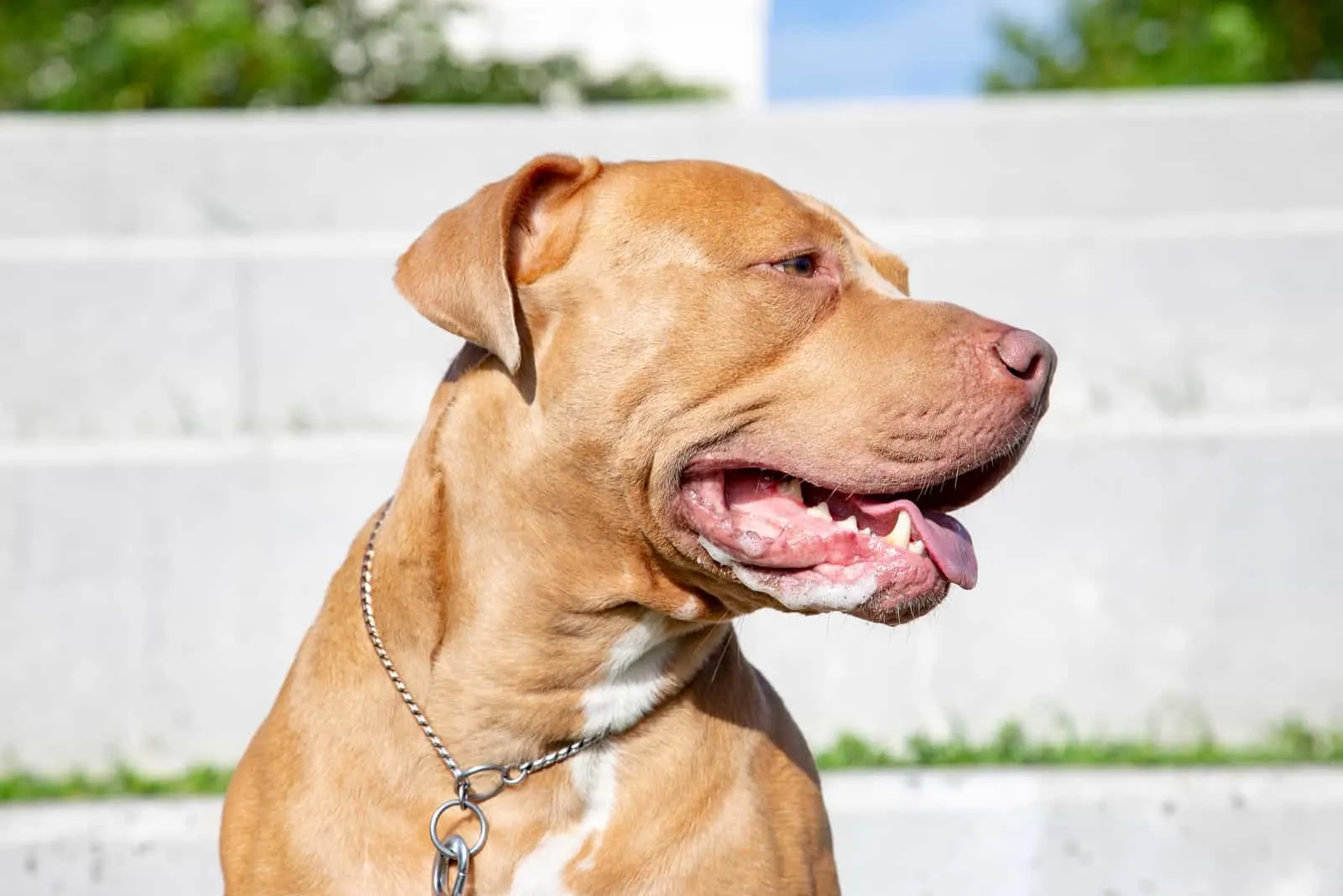 MuscleHead Pitbull Kennel is our next Pitbull/Bully breeder of choice. They are a family-owned kennel, located in the capital of Texas, Austin, and also in the city of Dallas.
They are proud members of major Pitbull clubs such as the American Bully Kennel Club (ABKC), the Bully Cup Association (BCA), and the United Kennel Club (UKC). All of their dogs as well as their puppies are registered with those clubs.
The main goal of MuscleHead Pitbull Kennel is to breed loyal and devoted family members and companion dogs. They are focused on breeding American Bullies and American Pitbull Terriers that will have an overall great bone structure, especially in the head, chest, and back.
They don't focus only on one specific bloodline, but they do state that their favorite has to be Razor's Edge and Gotti bloodlines.
However, when it comes to breeding, they put all their effort and focus on each dog equally in order to achieve the highest quality puppies with the best bloodlines and pedigree.
Puppy Application
If you are interested in their beautiful American Pitbull Terrier puppies or American Bully puppies, then visit their website for more information and pictures of their dogs.
Depending on the specifics of the breeding, puppies from the MuscleHead Pitbull Kennel will range between $1,000 and $2,000.
For the exact amount, and all other important information, please contact the breeder directly either through phone or email. Feel free to contact them anytime if you have any inquiries regarding their dogs.
Breeder Information
Location: Austin and Dallas, Texas, USA
Phone: +1 512-695-6715
Email: [email protected]
Website: MuscleHead Pitbull Kennel
6. Southeast Texas Bullies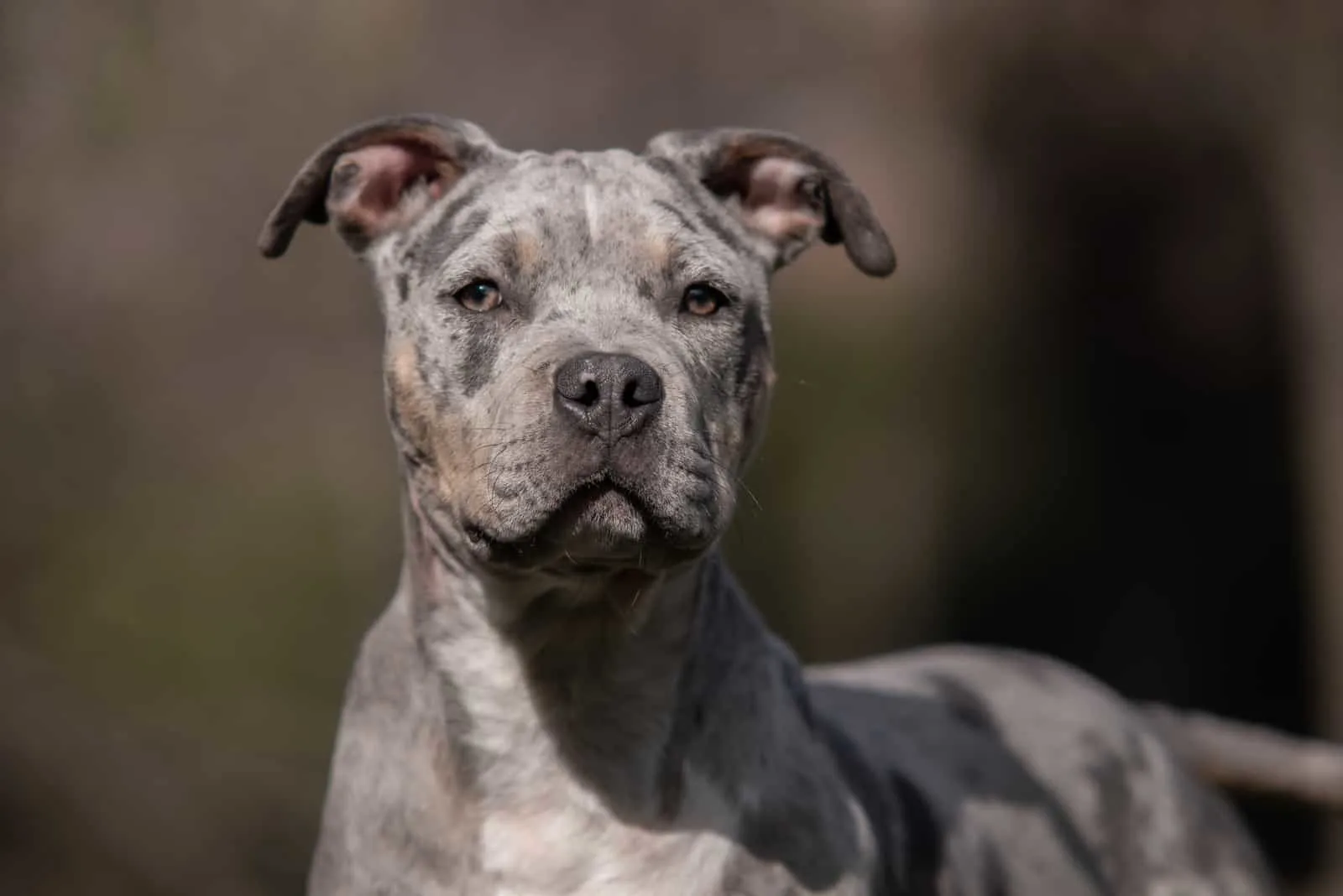 Southeast Texas Bullies is a breeding program founded by Grant Foster, in 2017, with one goal in mind, and that is to become the best American Bully puppy breeder in the state. His whole breeding program relies on respect for others and immense love for these dogs.
In order to become one of the best Bully breeders in Texas, they invested a lot of money and time in order to find the most highly bred American Bullies in the state from some of the most respected and well-known breeders around to form what is today known as Southeast Texas Bullies.
Their motto is to breed high-quality puppies and, through their breeding, eventually improve the breed standard.
They are proud members and supporters of the American Bully Kennel Club (ABKC) and the United Kennel Club (UKC), which means that they also follow their Breeder's Code of Ethics.
One of their great achievements is working with a former NFL player, and having been able to provide his family with two of their beautiful dogs. If you also want to be a part of the SETX family, don't hesitate to contact them.
Puppy Application
If you are thinking about getting one of their puppies, then decide quickly because their pups sell out very quickly. To contact the breeder, you can either call or, even better, send a text message since sometimes they might miss your call due to being busy taking care of their dogs.
If everything goes well, you'll be able to sign the puppy contract and get to take your new family member home. The contract is just a way for the breeder to guarantee that the breeding has been done according to the National Breed Club Guidelines and the Kennel Club health schemes.
The contract offers the buyer a health guarantee for both parents and puppies, stating that the parents were in perfect health before the breeding, and that the puppies have been raised in a healthy home environment, vet checked, and dewormed at two, five, and eight weeks before going to their new home.
Breeder Information
Breeder's name: Grant Foster
Location: 295 County Road 263 Jasper, Texas
Phone: +1 409-383-8068
Email: [email protected]
Website: Southeast Texas Bullies
Facebook: Southeast Texas Bullies
Instagram: Southeast Texas Bullies
7. Manmade Kennels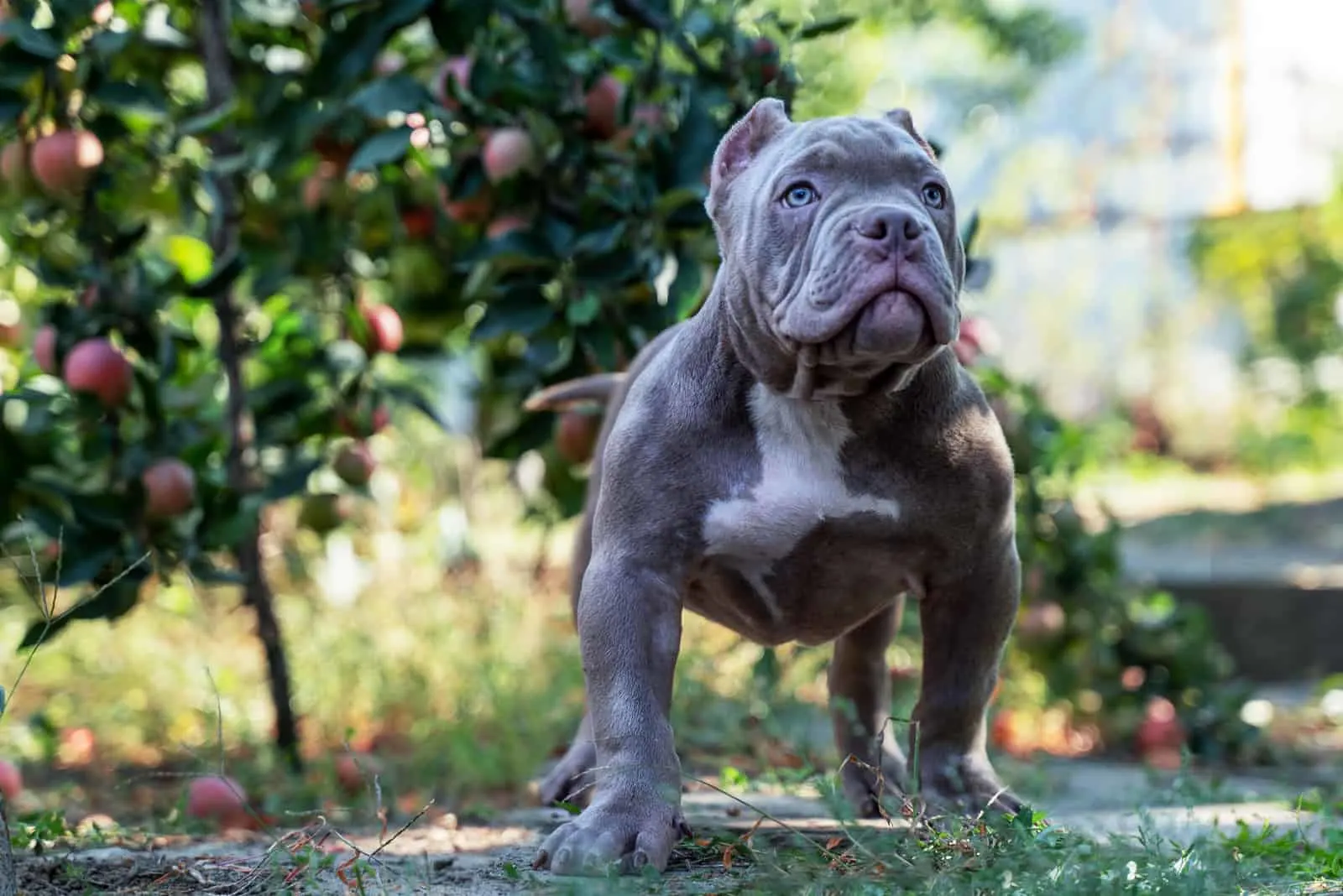 Manmade Kennels is a collection of several reputable breeders of UKC American Pitbull Terriers and ABKC-registered American Bullies. Besides Texas, they also have Manmade breeders in California, Louisiana, Mississippi, Alabama, and Delaware, and they also hand-deliver puppies all over the USA.
If you are looking for the best Blue Nose Pitbull puppies, champagne, lilac, tri-colored, or perhaps fawn or brindle pups, then Manmade Kennels is the perfect choice for you.
They have some of the best high-quality dogs that come from ABKC-Champion bloodlines, which provide the most athletic XL Pitbull puppies with a great structure and a gentle temperament.
All of their dogs are healthy, well-behaved, and non-aggressive, which makes them great family members even for families with small children. Their motto is "Bullies made for families, not for fighters", and that is exactly what they try to achieve with every single breeding.
Amazing temperament, correct body structure, and great size are what they always try to achieve and improve upon, but in the end, the most important thing is to produce beautiful and healthy lifelong companions.
RELATED: How Long Do Pitbulls Live? Is There A Way To Extend Their Lifespan?
Their puppies are being fed with the best raw diet that includes a mix of chicken, ground beef, and eggs, as well as healthy pet supplements for healthy growth and immunity. All Manmade breeders train and socialize their puppies so that they have a good temperament and are obedient.
Additionally, they make sure that all dogs are dewormed and vaccinated for added protection against various diseases.
Puppy Application
Check out their website and their "puppies for sale" page for more information and to find the list of available puppies. All pups are hand-delivered and shipped with all required documents to any Texas city of your choice or any international airport.
In Texas, they ship to Houston, Dallas, Austin, Fort Worth, San Antonio, El Paso, Brownsville, Irving, McAllen, Amarillo, Grand Prairie, and their major airports.
Get in contact with them, and they will advise you on the best choice of transportation for you. You can also schedule an online meeting or a video chat to meet their beautiful XL puppies.
If you would like to see more of their dogs or learn something new about the Pitbull breed, check out their YouTube page, which has more than 58.3K subscribers, and become a part of the Manmade Kennels family.
Breeder Information
Phone: +1 302-272-3625
Email: [email protected]
Website: Manmade Kennels
Facebook: Manmade Kennels
Instagram: ManMade Kennels
READ ALSO: 12 Best Harnesses For Pitbulls – Top Products In 2022
FAQs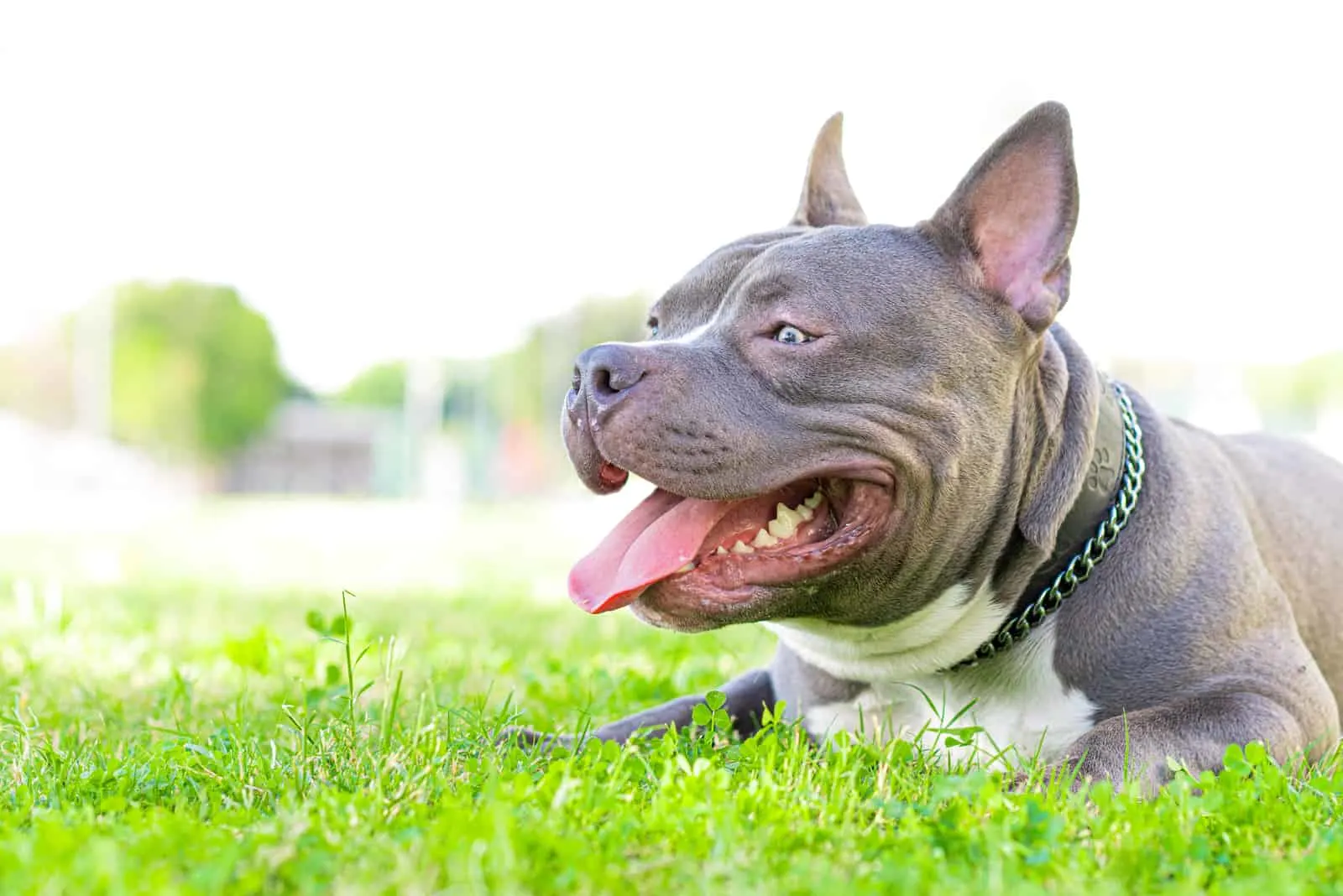 Are Pitbulls Illegal In Texas?
Pitbulls have always been a controversial topic all over the States. These poor pups have been unfairly deemed as aggressive and dangerous to society. This dates back to the late 1980s, and a Time Magazine article titled "The Pit Bull: Friend and Killer".
The publication of this article created a stigma around this breed, resulting in many dog owners surrendering their Pitbulls and many states actually declaring breed-specific legislation.
Although there is still some uncertainty around this dog breed, fortunately, people are starting to understand that it is not fair to condemn the whole breed over some bad examples.
While there are still some cities that do have some regulations regarding Pitbulls, according to the Animal Legal and Historical Center, as of 2021, it is prohibited to enforce breed-specific legislation (including Pitbulls) in various States, including Texas, Florida, Arizona, Oklahoma, and many others.
How Much Does A Hulk Pitbull Cost?
Have you ever heard of Hulk, the Pitbull? Hulk is the biggest Pitbull in the world, with a size that is three times larger than other regular-sized Pitbulls. This 175-pound dog soon became famous worldwide due to its awe-inspiring size.
This dog's net worth is around half a million dollars, so just by hearing this, you can immediately know that his puppies are not cheap at all.
Just because of who their father is, Hulk puppies are sold for about $35,000 at birth, but if they also receive the training to be elite protectors, their price can go up to $55,000 or even more.
RELATED: All About The Average Pitbull Price: How Much Do These Dogs Truly Cost?
What Are The Top 5 Pitbull Names?
So, the situation is — you have fallen in love with the perfect Pitbull puppy, but now you're stuck with finding the perfect name. If you are wondering what the top 5 most popular Pitbull names are for male and female Pitties, check out our list for inspiration.
Top 5 Female Pitbull Names
• Luna
• Bella
• Nala
• Roxy
• Lola
Top 5 Male Pitbull Names
• Max
• King
• Ace
• Apollo
• Blu
READ ALSO: Male Vs Female Pitbulls: Everything You Need To Know
Final Thoughts
Despite having a bad reputation, Pitbulls can be some of the most amazing family pets ever. They are actually well-tempered, gentle, and affectionate dogs that, with proper training, will be very obedient and loving – a complete contrast to what most people think of them.
However, due to their turbulent past and mostly negative connotations that they have in society, it is very important to find a responsible and reputable breeder when looking for a Pitbull puppy.
A reputable breeder can guarantee you a well-bred, healthy, and good-tempered dog that can easily adapt to a new family and lifestyle.
Moving to a new house and a completely new environment can be very stressful for a puppy, so it is also important that you provide him with lots of love, good food, and affection.
It is not easy to find good breeders, especially in a big state like Texas, so we sincerely hope that our list of the best Pitbull breeders in Texas will be helpful to you. Nothing will make us happier than helping you find the perfect puppy for you and your family.
Related Content:
Best Pitbull Breeders In The U.S.: Where To Find Pitbull Puppies For Sale
5 Excellent Red Nose Pitbull Breeders From The USA (2022)!