Pit Bull Terriers are one of those breeds that have a million bad as well as positive and amazing characteristics, but people tend to give them the side eye.
This is a big misconception about the breed, and the only reason they might have a bad reputation is because of we humans.
Every dog that is brought to this world is born with a pure heart. Some might have a bigger personality than others, but every sign of aggression or bad behavior is mostly connected to we humans. This is also the case with the American Bully.
We don't want to stay in the negativity for too long, but want to present this breed in the best light possible, which they deserve. The Pitbull breed is a dog breed that is full of life, zest, happiness, loyalty, and love.
Their personalities make them dogs that have child-like energy to them. They love other dogs and people, and one of their favorite things is cuddling with their owner.
Well, food might be in the top spot, but their big heart is their biggest virtue.
We have all heard of the Pitbull breed, and that there is such a thing as a blue-eyed Pitbull. However, not a lot of people have heard about the blue nose Pitbull. Some people might even think that this is a completely different breed.
Besides blue, there is also a red nose Pitbull. Since you are reading this article, we understand that you have heard about Pitbulls with a blue nose.
This is a purebred Pitbull, but it has a nose that is more on the grayish side, yet people called it a blue nose.
If you are in search of blue nose Pitbull breeders, you came to the right place. We made a list of breeders that may have blue nose Pitbull puppies for sale.
Blue Nose Pitbull Puppies For Sale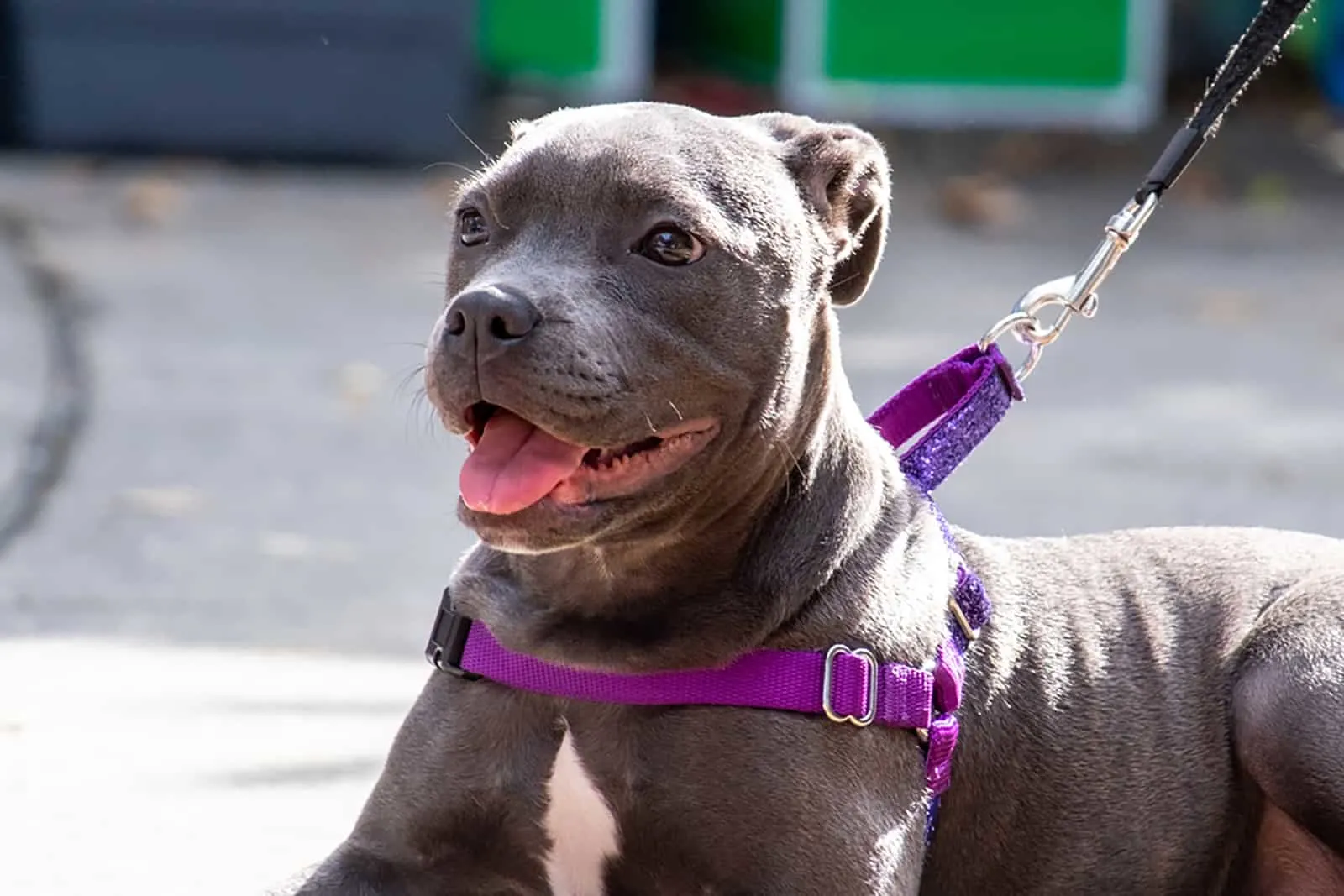 Pitbull dogs are one of the best family dogs in the world. If you are looking for one of these unique beauties, we hope that we will help you find your ideal puppy.
But, before we start with the list of breeders, we have a couple of things to discuss beforehand.
Adoption VS. Purchase
When it comes to deciding on getting a dog, there are many dilemmas connected to that big life step.
Every single one of us hopes to get a puppy from a place that took good care of it or to provide a home to a dog that didn't have that much luck in its life.
If you are looking for a new family member that is in dog form, you always have the option to purchase a new puppy and raise it from the start, or to adopt a dog that is in need of a new and loving home.
If you don't mind getting a new dog that might already be an adult, then adoption may be the perfect option for you. When it comes to blue nose Pitbulls, you may have a small chance of finding one in a shelter.
They are extremely hard to find, even among reputable breeders, let alone in a shelter.
Pitbulls can be common in adoption centers, but a Pitbull with a blue nose is rare. Whether they have a blue or a red nose, the Pitbull is the same, and it has the best personality ever.
The thing you need to know when adopting a Pitbull is that they have most likely been put through a rough life situation. They were either used in dog fighting or have been mistreated.
This can be tricky because they tend to develop a security blanket, which can seem as aggression at first glance.
The amazing thing about this dog breed is that they have such a big heart that even after being mistreated, they learn, and are willing to give humans another chance.
If you adopt a dog that has been mistreated and you go through all the rough patches with it, you will end up with a family pet that is full of love and appreciation.
If you are willing to go through some difficulties and give a home to a dog in need, then you should check your local shelters if there is a Pitbull waiting for a new forever home. The jackpot is if they come with a blue nose.
If you want to get a puppy and raise it from scratch, that is perfectly fine, and you should not feel guilty if you don't want to adopt it. The main thing is to give a dog a loving and nurturing home.
If you want to purchase a dog, we made a list of blue nose Pitbull breeders that we find to be the most trustworthy.
What To Know Before You Buy
We are sure that you did your research on the breed since you are here looking for potential breeders for your future puppy.
We wanted to say some facts about the Pitbull breed that might determine whether you want this breed, and if it is the right breed for you.
– They are extremely intelligent. This breed is willing to learn anything, and will do it very quickly. They love to be mentally stimulated whether by learning new things or by doing some small daily tasks.
– They love to cuddle. These dogs are full of love, and they love to give and receive affection. They love to be pampered and surrounded by people and other animals, especially the ones that are a part of their family.
– They are protective. Since they have all the love and protectiveness for their owner, they make amazing guard dogs.
Their looks also play a big part in their extraordinary guarding skills. They will do anything to protect their owner, especially their small humans.
– They are easy to groom. Pitbulls do shed and need to be brushed at least two to three times a week. When it comes to their grooming needs, only a good bath from time to time is enough.
Of course, you need to take care of their eyes, ears, and teeth, but when it comes to their coat, they don't need any haircuts.
– Blue nose Pittbuls can suffer from some health issues. Since the blue nose is due to a genetic mutation, there might be some problems when it comes to their health.
The main thing that can be a problem is a weakened immune system and hair loss.
– They are playful. These dogs are full of energy, and they often have a moment that is called the zoomies. That is when they have an extra burst of energy and just all of a sudden start running everywhere.
They love to play, and are always inviting other dogs and people for a session of playtime.
A List Of 7 Best Blue Nose Breeders In The USA That You Need To Check Out
The thing we want to emphasize that is connected to the blue nose (and even red nose Pitbulls) is that there will not be a breeder who will breed only blue nose Pitbulls. This is a genetic thing that can never be certain.
This means that even two blue-nosed Pitbull parents are not certain to produce a blue nose Pitbull puppy, let alone a whole litter.
This is a game of luck. If you end up finding one, you may consider yourself as the winner of a lottery game.
Some of these breeders are breeding regular Pitbulls, but they occasionally may have a blue-nosed one. We hope that you will be lucky enough to find one, but remember – the only difference is the color of their nose.
We can now start with the list of the most reputable and trustworthy blue-nosed Pitbull breeders.
1. Varacity Pitbull Family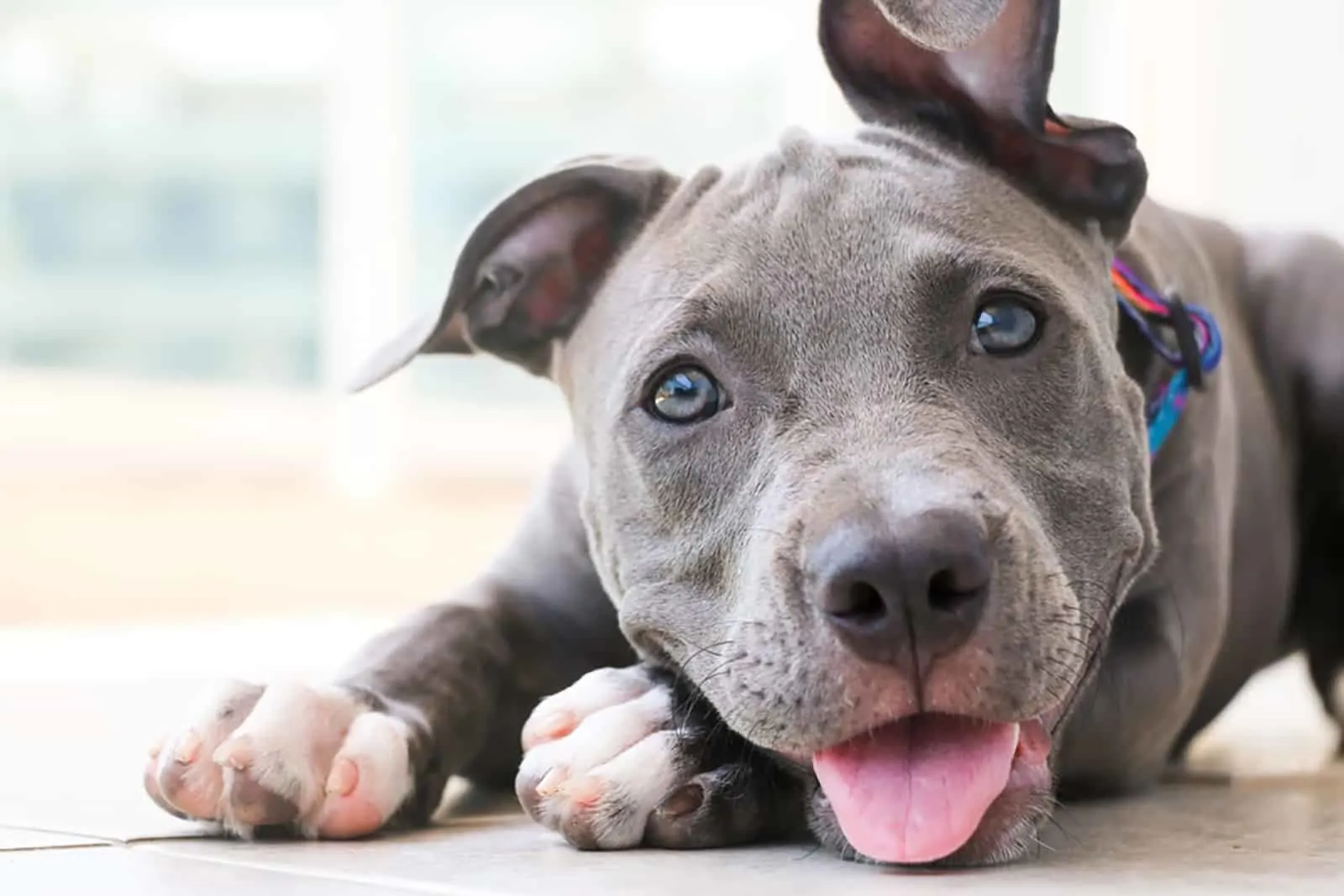 Varacity Pitbull Family has more than 18 years of experience when it comes to breeding Pitbulls. They have Pitbulls of different colors such as lilac, chocolate, and blue fawn.
Their main thing besides their puppies' appearance is their personality and health.
They take a long time choosing the right bloodlines for their future litters. They strive for perfection, and want to produce the best future family members for you and your family. They also care about where their puppies go.
This is the reason why they like to meet the potential future owners of their puppies. They believe that not only should the puppies be a match for the person, but the other way around as well.
They will have a blue nose Pitbull from time to time so if you are in a search of one, you should apply to their waiting list so they can contact you as soon as there is a blue nose Pit puppy born.
You should do this as soon as possible because these cuties go by fast.
If you decide on purchasing a puppy from them, you need to know that you will be getting a dog that will turn heads and captivate hearts.
They socialize their puppies from a young age so you can be sure that your future Pitt will be used to many environments, sounds, and other people.
They like to keep it private so if you want to contact them and see the location of their kennel, you need to go to their website and fill out the application that is at the bottom of the site. They will contact you after that.
They want to make sure that you are serious about purchasing one of their puppies, and because of that, they don't like to give out a lot of information. When they see that you are a good fit, they will show you their kennel and all of their breeding dogs.
Varacity Pitbull Family Details
Website: Varacity Pitbull Family
Facebook: Varacity Pitbull Family Facebook
2. Swag Kennels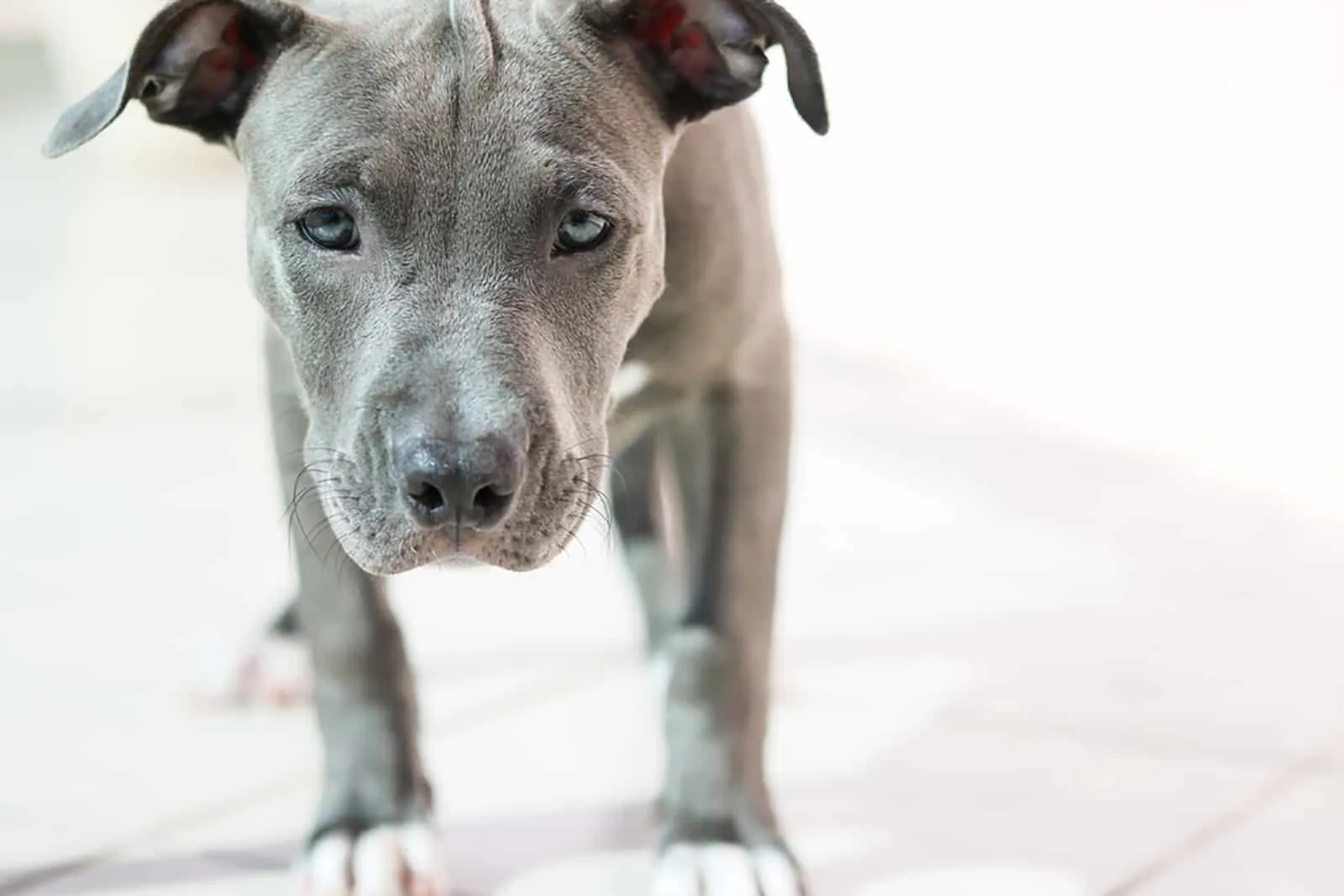 Swag Kennels is led by breeders who take their job seriously. They breed XL Pitbulls and XXL American Pitbull Terriers. When talking about their puppies, you can expect only high-quality puppies.
All of their puppies go through health examinations to make sure that you will get a puppy with perfect health. All of their breeding dogs go through all the necessary health examinations as well.
When they choose their breeding dogs, a.k.a., the parents of your future puppy, they make no mistake or room for error. They choose only the top bloodlines. All of their parent dogs are champions, and come from a champion bloodline.
Their puppies come in different colors like merle, brindle, red nose, blue nose, tri color, and blue Pitbulls, to name a few. Their most expensive puppies are the merle puppies.
You need to know that if you want a puppy from them, you will need to open your wallet quite a bit.
Their puppies go from $5,000 to $25,000. Their puppies are registered by the United Kennel Club UKC, and the ABKC. Their dogs are the best dogs for families.
They might have a strong build and look intimidating, but they make sure that their puppies go through socialization, and that they are prepared for family life.
Swag Kennels' Details
Website: Swag Kennels
Location: Otis Orchards WA 99027
Email: [email protected]
Facebook: Swag Kennel Facebook
Instagram: Swag Kennel Instagram
YouTube: Swag Kennel Youtube
3. Big Baller Kennels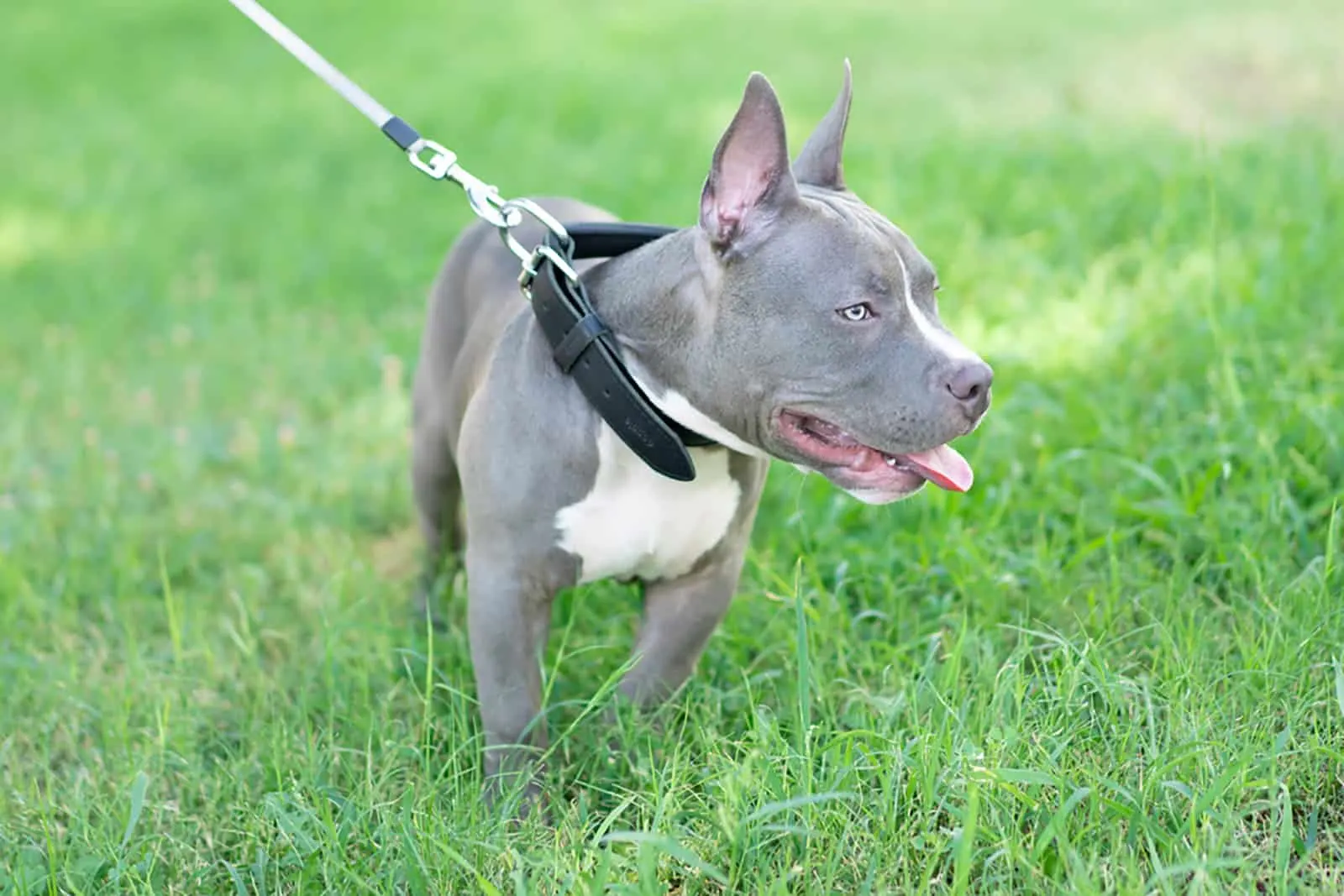 Big Baller Kennels is owned by a man named Peter Barkas, and he is truly a big-dog lover. He started his breeding adventure as a hobby, but now he is known worldwide for his extraordinary dogs.
He has some of the rarest bloodlines of this breed, which makes his dogs extremely special.
The thing that he is passionate about is removing the stigma that surrounds these dogs and proving that the American Bully is one of the best dogs in the world.
When you visit their website, you will find a long explanation about why their breeding program is trustworthy.
They want to produce the best Pitbull pups, and that includes breeding for temper, build, health, personality, and athleticism.
We advise you to check out the website of this dog breeder because he really puts a lot of effort into it. You can see all of his breeding dogs, which have cool names. If you want a quality dog, you should register on their waiting list.
They screen every potential buyer because they want to make sure that their puppies are going to people who are top-quality as well.
Big Baller Kennels' Details
Website: Big Baller Kennels
Location: 500 Park Ave, New York, NY 10022
Email: [email protected]
4. Top Blue Kennels, New York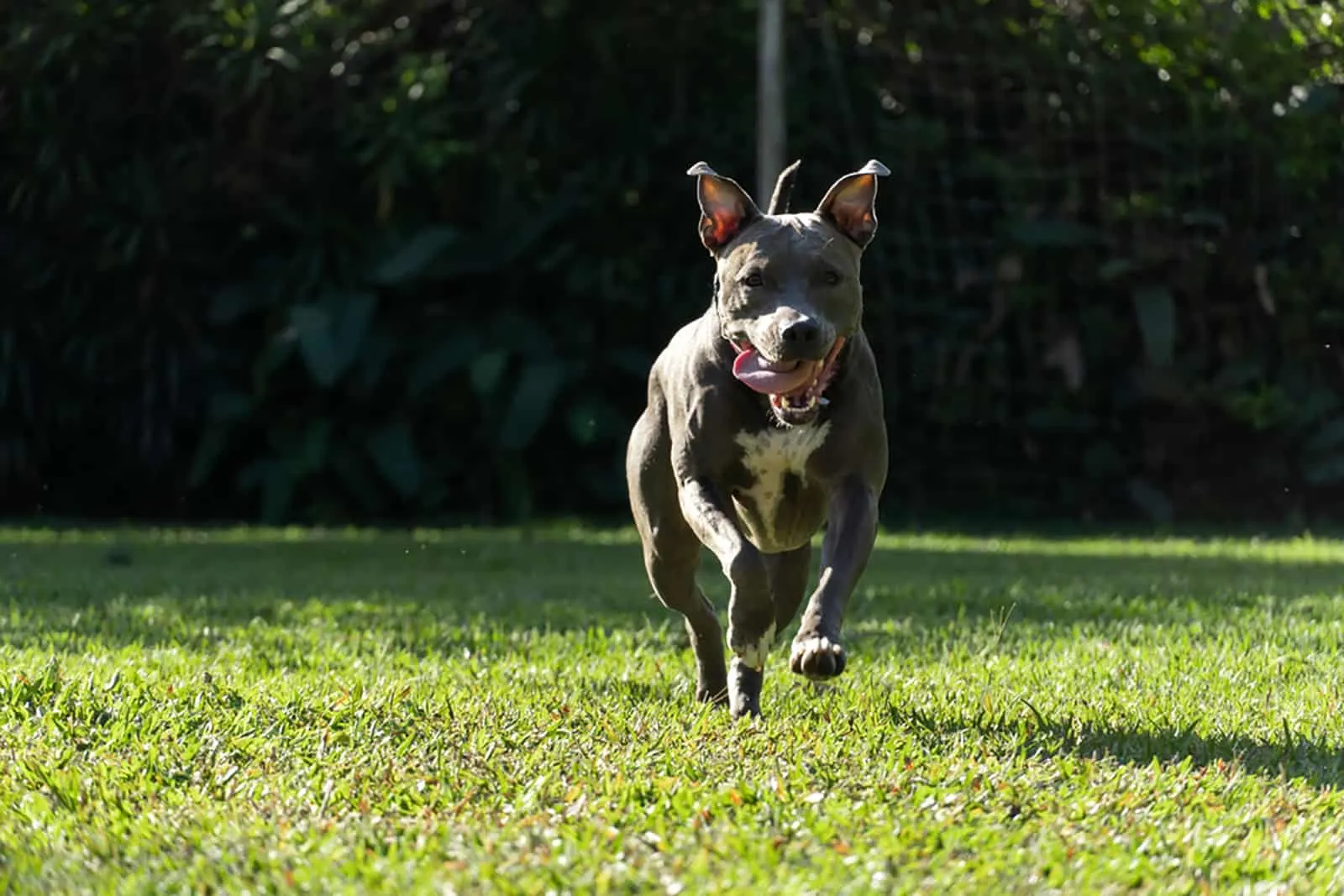 Top Blue Kennels, New York is owned by a man named Paul Rummel, and he runs this kennel with his family.
He is one of those breeders who considers his dogs as part of the family, and he is determined to find buyers who will treat these dogs the same as he does.
The dogs are surrounded by kids, people, and other dogs, which means that your puppy will be fully socialized and prepared for life in its new home.
They breed their dogs in order to get the best temperament you can expect from this dog breed.
They breed XL and XXL Pitbulls, which means that they are bigger in size than the regular ones. They strive for their big Pitbulls to be able to do everything that the regular ones can do.
They care about their dog's health, and do all the necessary health checks on both the puppies and the breeding dogs. You will get a health certificate and a one-year health guarantee.
They have Pitbulls in different coat colors from which you can choose.
We advise you to visit their website because it is full of information you may want to know as well as pictures of their beautiful dogs.
Top Blue Kennels, New York Details
Website: Top Blue Kennels, New York
Location: 8 Bellevue Rd, Newburgh, NY 12550
Email: [email protected]
Facebook: Top Blue Kennels New York Facebook
YouTube: Top Blue Kennels New York Youtube
5. Trevinos Pitbulls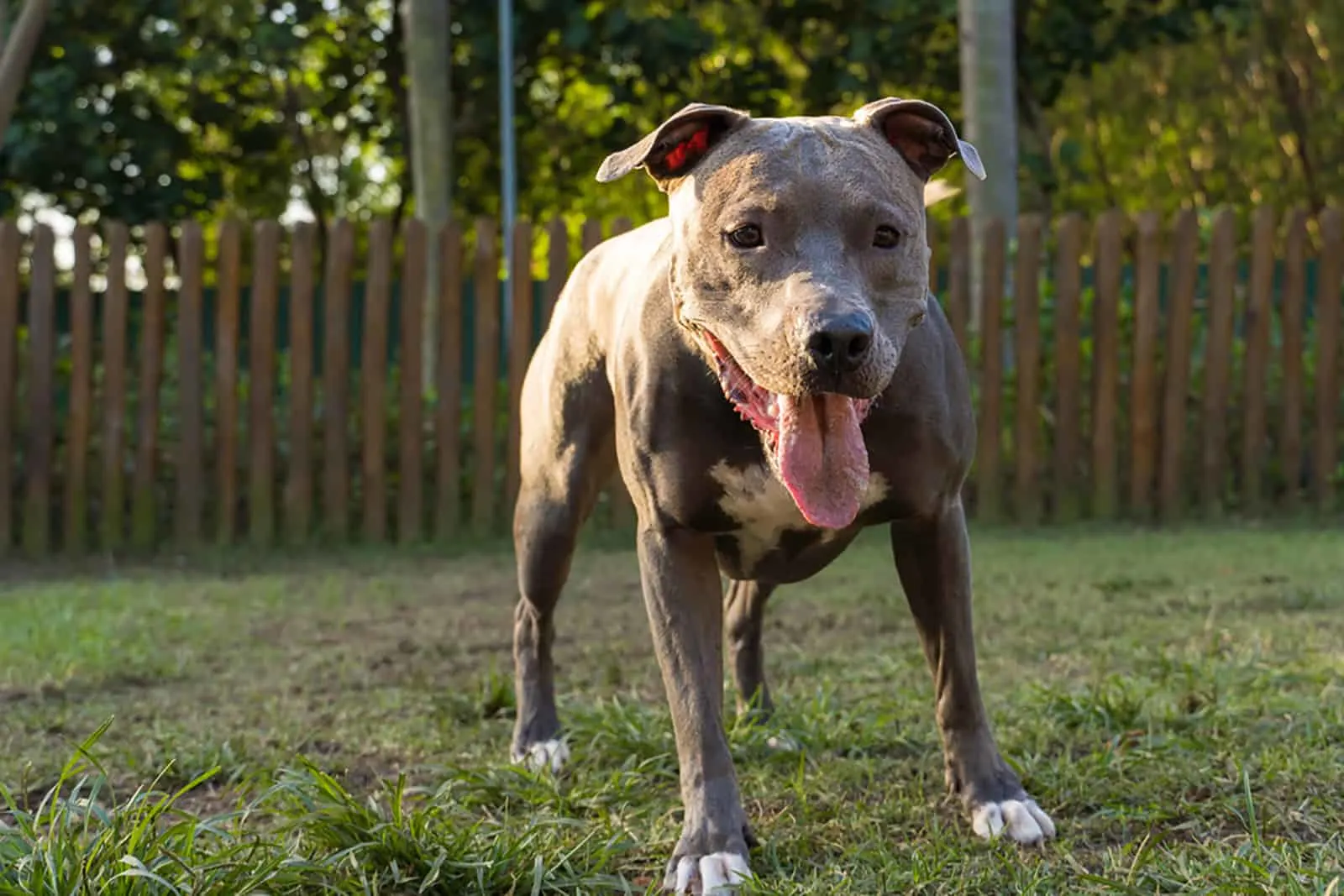 Trevinos Pitbulls are breeders who breed Pitbulls and American Bully Pitbulls. They raise their puppies and dogs in a family environment so they are fully socialized.
Red nose Pitbull puppies and Blue nose Pitbull puppies are the ones that they focus on the most.
All of their dogs are ADBA- & ABKC-registered as well as all of the puppies that leave their place. All of their puppies come with:
– A health certificate
– A vaccination record
– A health guarantee
– ADBA and ABKC registration papers
If you want a puppy from them, they advise you to contact them for any future litter. They will put you on their waiting list. You will have to put down a deposit so they can be sure that you are serious about the purchase.
You should visit their website, which is full of useful information and pictures of their breeding dogs, puppies, and former puppies. You can read testimonials of their previous buyers as well, and see how they feel about their puppies.
Trevinos Pitbulls' Details
Website: Trevinos Pitbulls
Location: Western part of Arkansas
Email: [email protected]
6. Big Gemini Kennels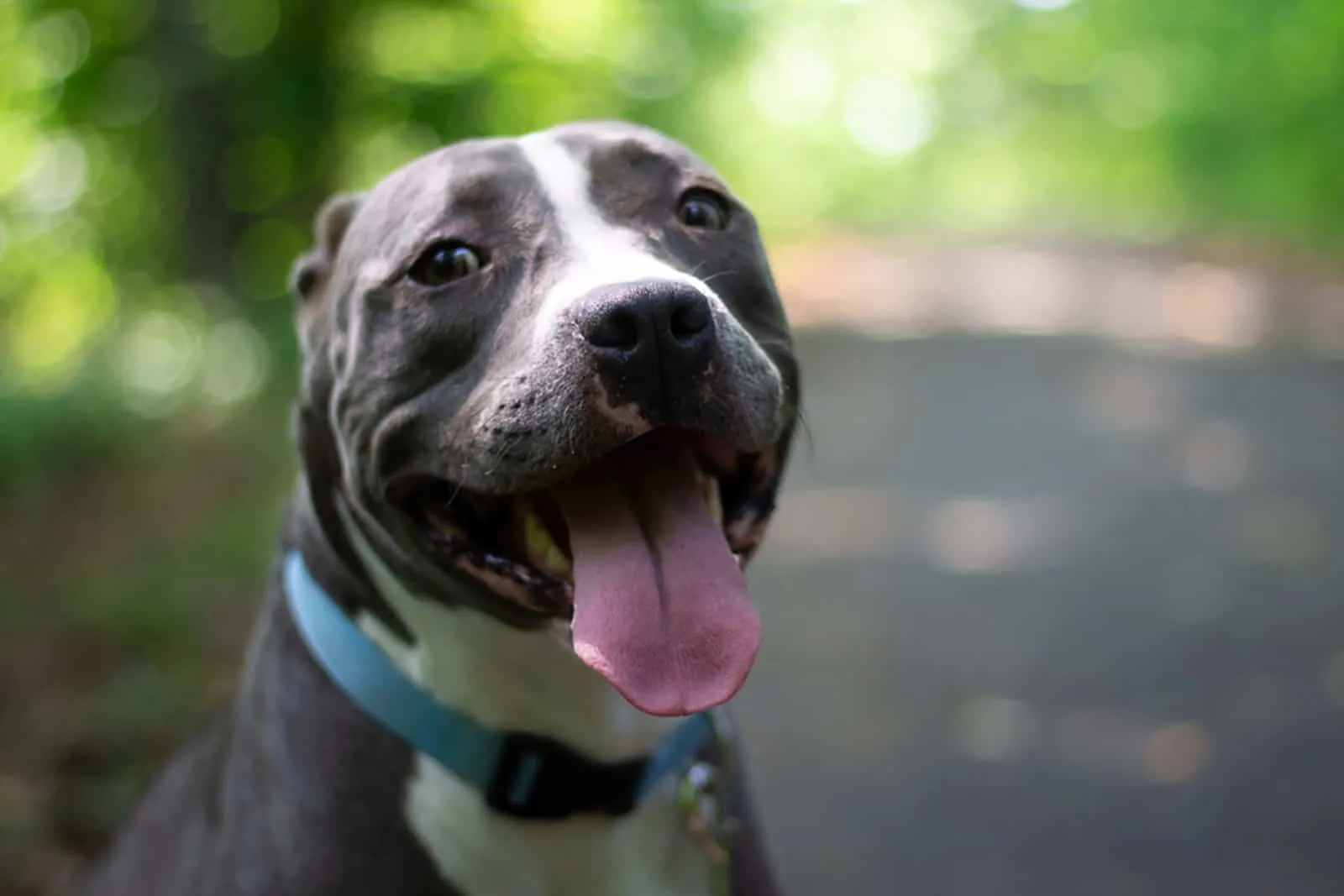 Big Gemini Kennels is proud to say that they have been breeding the largest Pitbulls for over 16 years. The person who started it all is Andre Smith. You can find on their website an ebook that is full of information about breeding tips and care secrets.
A lot of their dogs' bloodlines are used by other breeders to enhance the size of their Pitbulls. They have many satisfied clients from all over the world, and you can read their testimonials on their website.
They put a lot of work, effort, and love into raising these puppies so you can be sure that you will be getting one of the best pups out there.
You can say that their dogs get a bit spoiled because they have a lot of space to roam, have a big pool where they love to hang out, and are surrounded by many people and kids of the owners.
They find it important for their dogs to get used to kids because they are producing family dogs and best friends in a dog form.
They also have two professional trainers who are a part of the Big Gemini Kennel family, and you can request them, but at a bit more cost.
Make sure to visit their website and read more information about them and their dogs. You can also check if there are any litters of American Pitbull puppies planned in the near future.
Big Gemini Kennels' Details
Website: Big Gemini Kennels
Location: Southern California
Email: [email protected]
7. Blue Fire Pits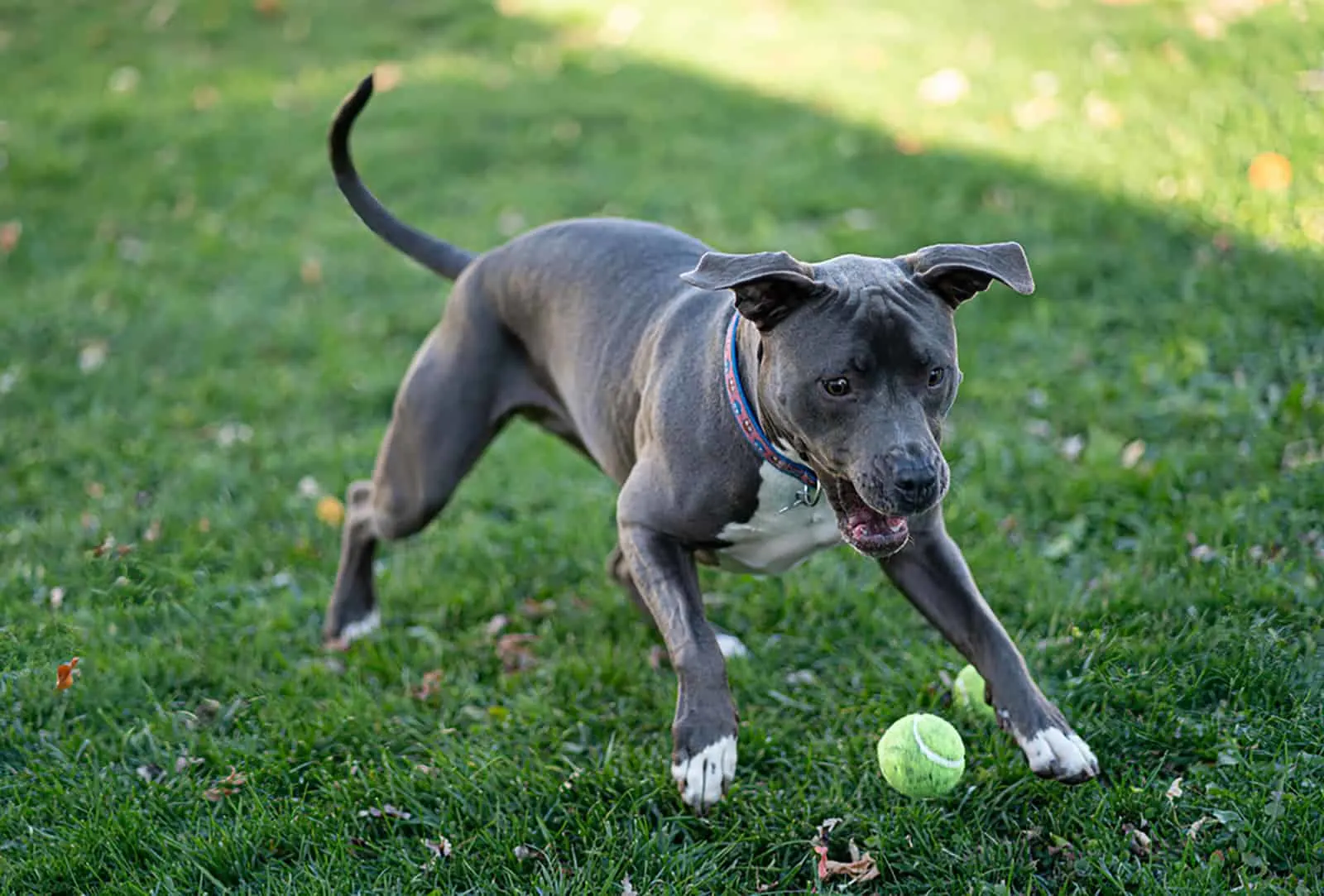 Blue Fire Pits has been operating since 2005, and they have a lot of experience when it comes to American Bully puppies. The main coat colors of the Pits that they are breeding are blue and gray, but they have other colors as well.
When it comes to the sizes of their dogs, they have everything from pocket, standard, and XL doggies. All of these sizes have a muscular body and a big, broad head. But, besides looks, they care about temperament even more.
Your puppy will come with United Kennel Club papers, and a two-year health guarantee. They ship their dogs across the United States, Mexico, Canada, and Paris.
If you decide on getting a puppy from them, they will have a brief interview with you to make sure that you are a good fit for their puppies.
When you complete the interview, you will need to deposit $500 as a guarantee that you are serious about getting a pup.
When the puppy turns eight weeks old, you will be able to either pick it up or the dog will be delivered to you if you live in any of the places that we listed previously.
Blue Fire Pits' Details
Website: Blue Fire Pits
Location: Upstate New York
Email: [email protected]
FAQs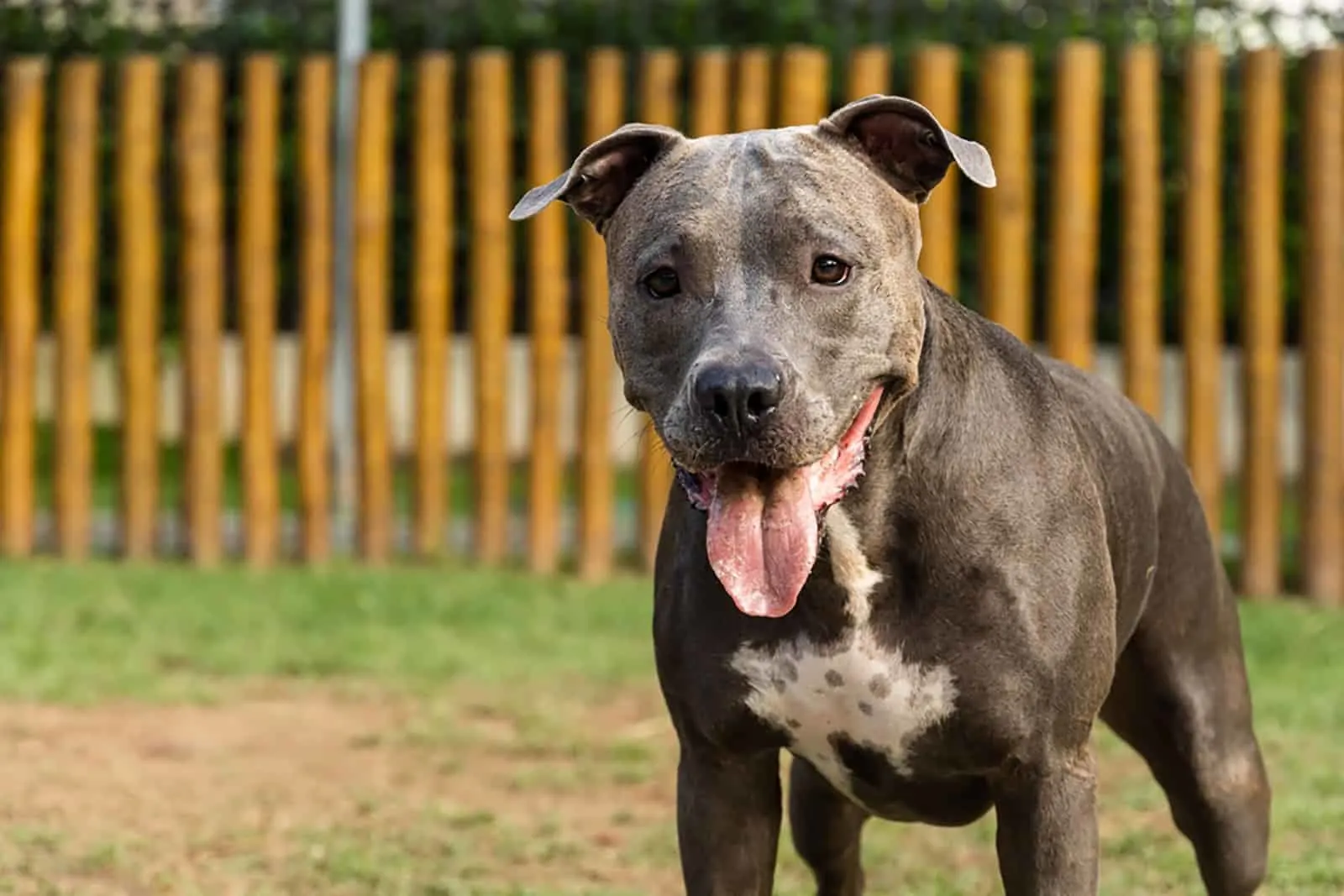 What Is A Pitbull?
Many people get confused about what a Pitbull Terrier is. 'Pitbull' is an abbreviation that many use for the American Pitbull Terrier breed, but this is actually a term that carries four different breeds.
Those breeds are:
– American Staffordshire Terrier
– American Pit Bull Terrier (also found under the abbreviation APBT)
– American Bully
– Staffordshire Bull Terrier
Unfortunately, all of these have somewhat of a bad reputation, but a violent history doesn't make for a violent dog. Not all of these dogs are registered with the American Kennel Club (AKC).
What Is The Price Of A Blue Nose Pitbull Puppy?
The average cost of a blue nose Pitbull puppy is around $1,000 to $4,000. This isn't that bad considering that they are pretty rare.
There will be some costs at the beginning where you need to open your wallet for vet bills, dog food, toys, a leash, a color, etc.
The funny thing is that two blue nose parents may not produce a puppy that has a blue nose, but it is still considered to be a blue nose Pitbull puppy.
This can get a bit confusing, but if you want a Pitbull with a blue nose, you will probably need to search and wait longer until one pops up.
What Is The Average Weight Of An Adult Blue Nose Pitbull?
Males can grow to be 18 to 19 inches while females are 17 to 18 inches, and they weigh anywhere from 30 to 85 pounds. There is no difference between a regular Pitbull and a blue nose Pitbull. Their size and temper are the same.
If you want to know more details about the size of a Pitbull, you can always check out our Pitbull growth chart.
They will have a muscular build, which you need to work on while they are growing up by giving them proper food and exercise.
A Pitbull should never be skinny, and if it happens, you need to figure out if there is something wrong with its diet or else take it to the vet if it has some health issue.
Their lifespan is around 10 to 14 years. This will, of course, depend on many factors, but make sure that you give your dog proper food and take it to the vet regularly.
RELATED: Pitbull Feeding Chart: How Much Should A Pitbull Eat
To Sum It Up
Blue nose Pitbulls are amazing dogs. Well, they are regular Pitbulls… just with a blue nose as an accessory, and who doesn't like a Pitbull, especially one that is blinged out?
The search for a blue nose Pit might be a bit exhausting because they are not that common.
We hope that this list of blue nose Pitbull breeders will help you find your future buddy. We emphasized that these breeders are not just breeding Pitbulls that have blue noses.
That is a hard thing to achieve because even two parents with noses that are blue sometimes don't produce puppies with blue noses.
If you find the perfect puppy that you have been looking for, we wish you all the luck and many happy and lovely years spent together where you will create memories for a lifetime.
CONTENT YOU MAY LIKE:
Pitbull Ear Cropping – Everything You Need To Know
16 Dogs That Look Like Pitbulls – Similarities And Differences
Male Vs Female Pitbulls: Everything You Need To Know
Champagne Pitbull – Is This The Most Beautiful Pitbull Color?