Do you know where to find good German Shepherd breeders in Washington?
No?
Well, then, you're in the right place! I've got you covered, and I will help you on your way to adopting a German Shepherd puppy and making your life a whole lot better.
Down below, you'll find the best of the best people who really care about their puppies and pawrents. The vast majority of them only care about improving the breed, not the profit. This is what makes them worth your attention.
The biggest issue will be: which of these excellent breeders to choose!
German Shepherd Puppies For Sale In Washington
I've got 13 great German Shepherd breeders for you that will bring you only the finest litters from the finest bloodlines. Make sure you check out the listed breeding teams below. I'm pawsitive that at least one of these good breeders will have a puppy for you.
DISCLAIMER: Before we get started, I want to inform you that a well-known breeder, Warnerhaus German Shepherds, is no longer in the breeding industry. If, by any chance, you know them and are expecting to see their name on this list, that's not going to happen.
I sincerely hope those guys will be a part of the breeding industry once again.
1. Majestic Royal German Shepherds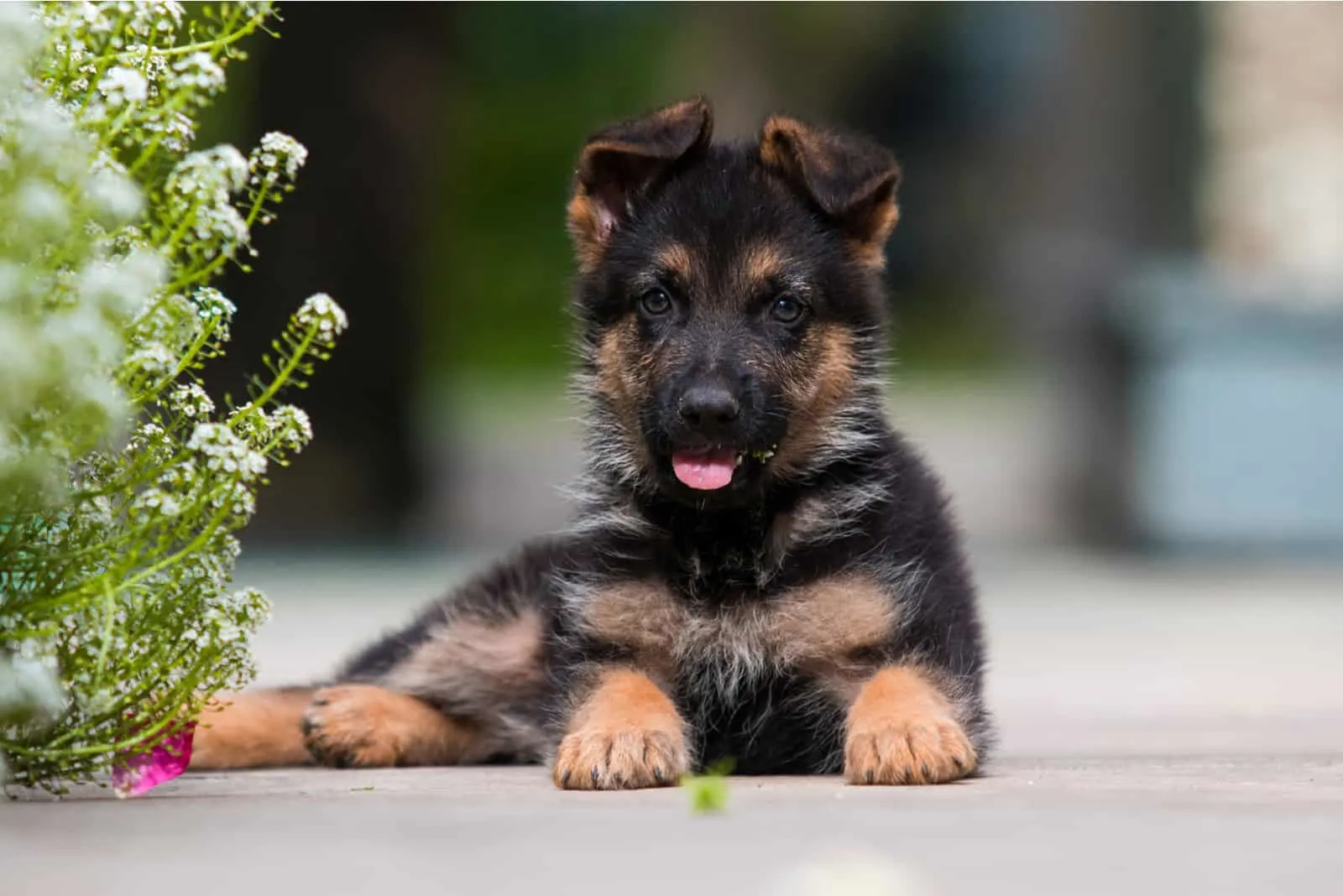 If you've been with me and my breeder recommendations for a while, you know how much I love small, home-based kennels. One just like that can be found in Puyallup, Washtington.
Run by Tina and her lovely family, Majestic Royal German Shepherds has been producing exceptional litters coming from European and German bloodlines. Ever since 2013, Tina's majestic GSDs have been stealing breaths away with their intelligence, top-notch breedingstandard, and a program worth considering if you want a loyal pet.
The main focus of Majestic Royal German Shepherds is to bring puppies into the world that are ready to be someone's pet, or to compete in sport or conformation competitions. Those puppies have a great temperament, their body build is great, and their coat color is simply mesmerizing.
Sure, this all sounds amazing, but how do you get one of these fur babies? Well, this is where things get tricky since all Majestic Royal GSDs are already spoken for, and you will need to wait for a new litter, which should be in the fall of this year.
I know you're dying to get your Majestic Royal GSD, but trust me, it's worth the wait.
Breeder's Details
Website: Majestic Royal GSD
Address: P.o Box 73204, Puyallup WA 98373
Phone: 253-686-1961 or 253-988-1788
Email: [email protected] or [email protected]
2. Von Waldberg Kennels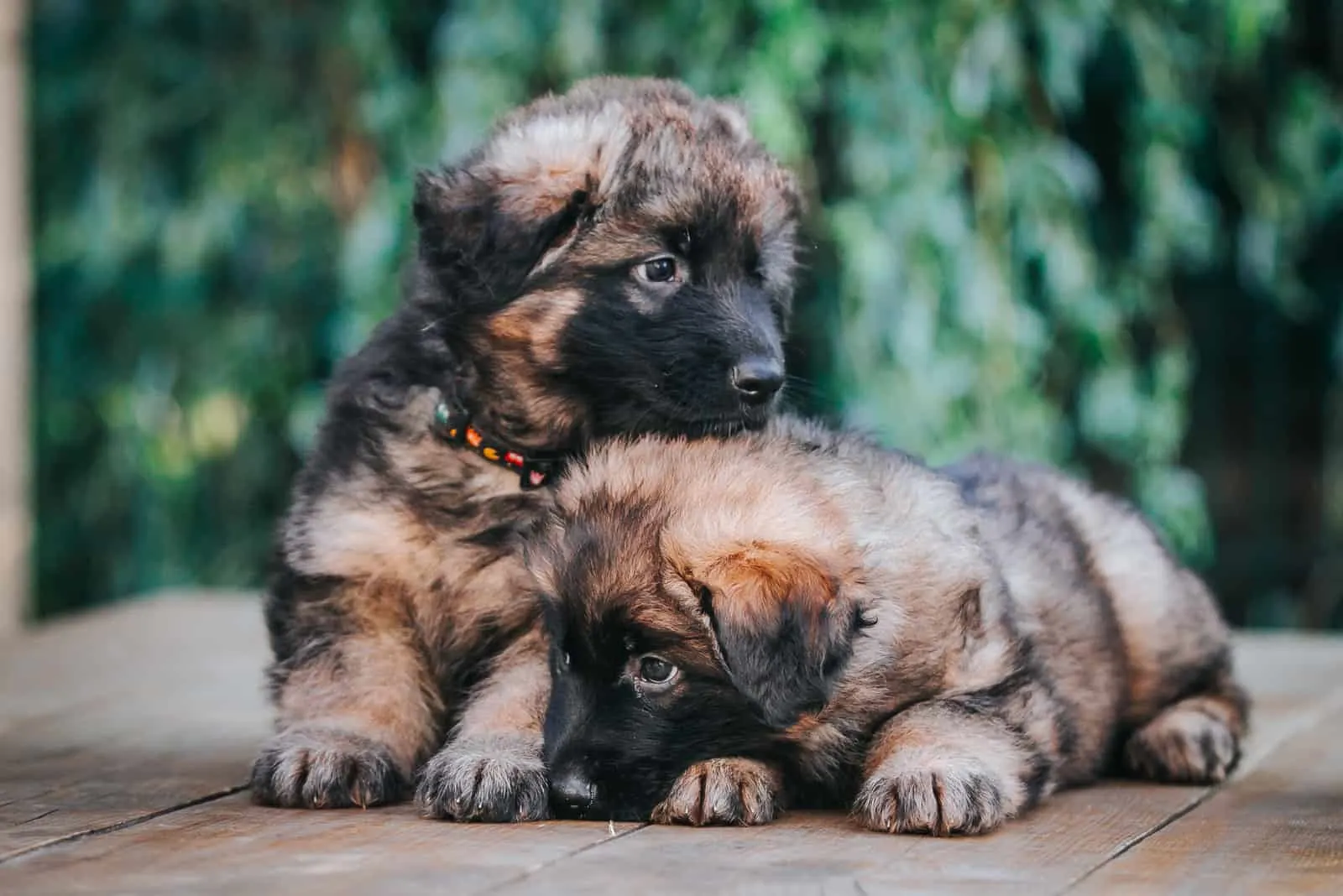 Breeders who have a spacious facility or live somewhere in nature are my second favorite breeders. That's why I have to recommend visiting Snohomish and Von Waldberg Kennels – a place run by a family that focuses on making the GSD breed much better for everyone.
Von Waldberg Kennels are simply too proud of their supreme-quality puppies that truly dominate other GSD puppies in the area.
I'm not saying that other breeders don't like their puppies (because they do), but one visit with these guys and you'll be showered with love from all over the place.
Besides breeding and raising puppies, Von Waldberg Kennels has other services available if you need them. For starters, they're also licensed dog trainers. It's always a good sign to buy a puppy from someone who's also a trainer because the puppy will be taught at least some basic commands.
Von Waldberg is also a groomer. Don't need to tell you why that's good, right?
Lastly, they can import German Shepherds from Europe or any other part of the world if you specifically demand an imported dog.
Seems to me like more than enough reasons to pay them a visit!
Breeder's Details
Website: VW Kennels
Address: 20730 95th Avenue SE, Snohomish, WA 98296
Phone: 425-402-8899
Email: [email protected]
Social media: Facebook and Instagram
3. Tannhauser German Shepherds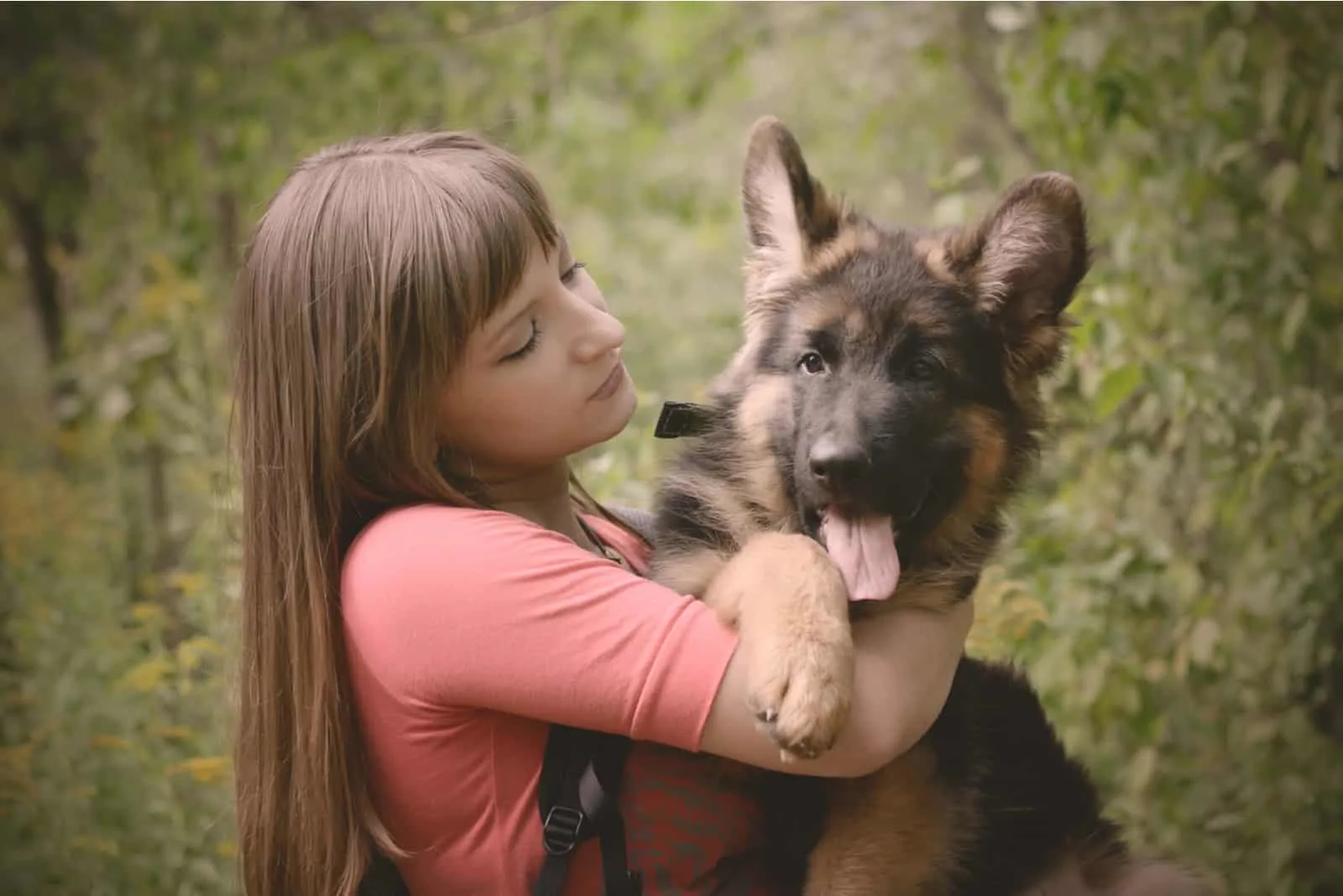 They may not be the biggest, but they're certainly one of the best German Shepherd kennels in Washington.
Meet Tannhauser Shepherds!
This is a family business that has been in love with the GSD dog breed for decades. The tradition has lived on, and now, Tannhauser Shepherds are proud of their breeding program.
One thing you shouldn't worry about with this breeder is overbreeding or selling too many puppies at the same time. As the owner likes to say, only a certain number of puppies can live with him so he can provide the necessary attention.
Yes, all puppies are home-born and raised, and are socialized constantly with people, kids, and other dogs.
Tannhauser breeds only to improve the quality of the breed, and to make other dog lovers happy with exquisite German Shepherd puppies.
From health records, to screenings, vaccinations, treatments, etc., these pups have it all! The only thing left to do is contact the owner and adopt a Tannhauser German Shepherd!
Breeder's Details
Website: Tannhauser Shepherds
Address: 240 Haight Rd, Chehalis, WA 98532
Phone: (360) 748-1966
Email: [email protected]
4. Vom Banach K9 German Shepherds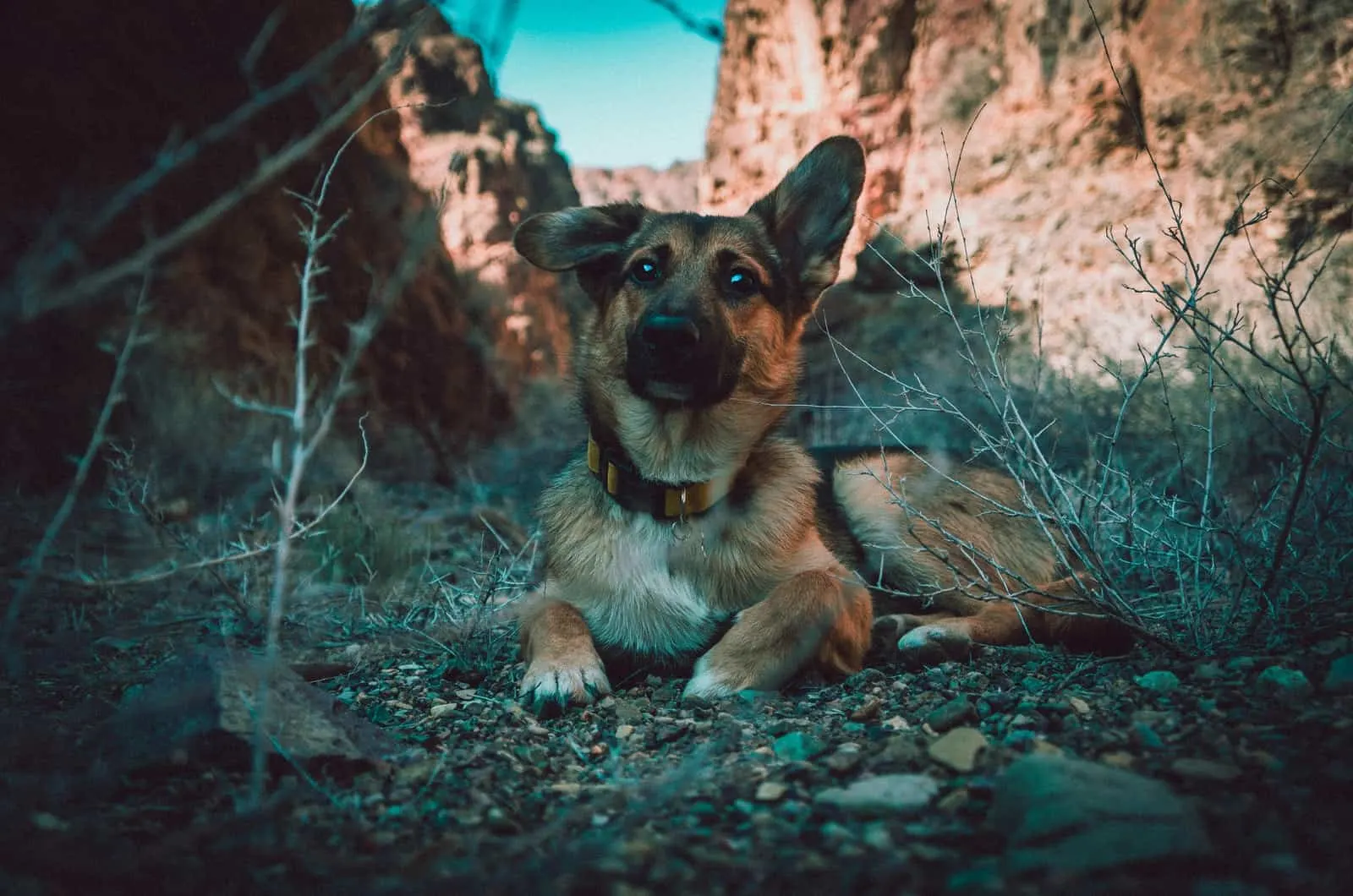 If you prefer European German Shepherds, you'll be pleased to know that there is a German Shepherd breeder in Washington that focuses only on breeding and raising Chec, East German, and West German working GSD lines.
Here's Vom Banach K9 German Shepherds – a breeder that oozes with professionality!
Before we get started, I have to warn you that first-time owners are not a suitable match for Vom Banach K9 German Shepherds. These are dogs only for an experienced handler – someone who knows how to approach a dominant dog and show him his place in the pack.
Vom Banach GSDs are suitable for being companions, and also home guardians, police service, nose work, detection, Schutzhunds, etc. As you can see, there's nothing that a Banach GSD can't do!
Julie, the person who runs Vom Banach, will make sure that each puppy is carefully selected and matched with a potential owner. The only thing you have to worry about is transportation since this breeder doesn't offer shipping anymore.
Seriously, that's the only thing that should worry you. All puppies are socialized, are of premium health, and even have certifications to prove it.
If you ask me, I wouldn't ask for more.
Breeder's Details
Website: Vom Banach K9
Phone: 13602865173
Email: [email protected]
5. JPH German Shepherd Dogs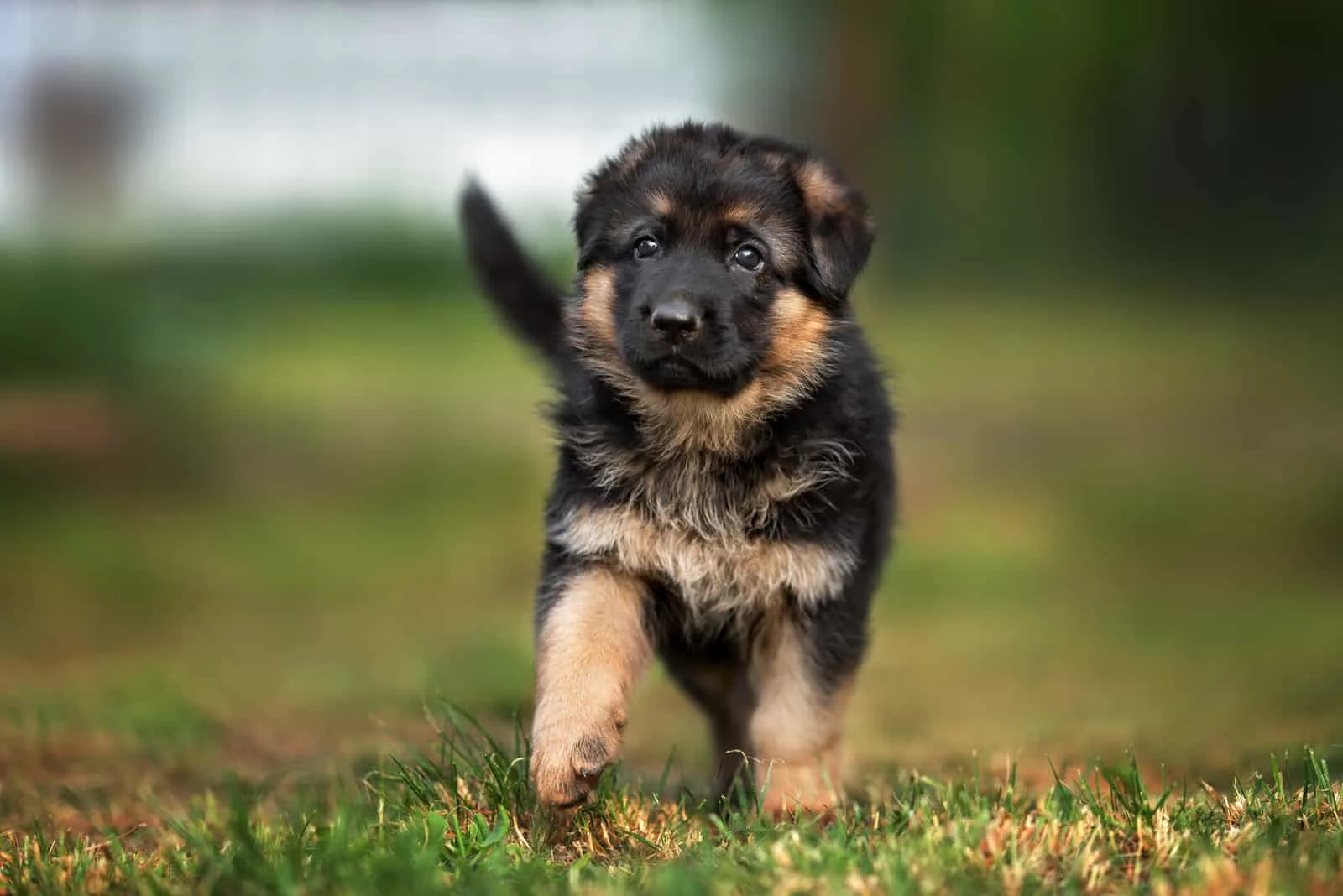 When you're working with people, or selling something, the most important thing is to keep in mind that the customer is always right. Even though you may disagree sometimes, you still need to swallow the pill and find a solution that will satisfy your supporters.
The same goes for the dog breeding business, and JPH German Shepherd Dogs knows this business philosophy very well. Their biggest goal is to make you happy with premium-quality German Shepherd puppies.
This is a small breeder whose customers are mostly previous buyers or those coming from referrals. So, yeah – a good word here and there has really boosted their popularity and given JPH the reputation of being a reliable breeder.
I have to say I truly respect breeders who stay quiet, in the shadows, just minding their own business. I don't like commercials all over the place, or people simply pushing you into buying their puppies because THEY are the best.
JPH is one of those quiet breeders that guarantees quality, good health, and an even better personality. Their puppies come from champion bloodlines, and they are truly worth having.
As for the price, you don't have to worry a lot. A German Shepherd's price isn't necessarily over the top. JPH German Shepherds should cost you around $1,350, with additional state taxes. That's a pretty great deal for such great quality.
Breeder's Details
Website: JPH GSD
Address: 17818 W. Flowing LAKE RD, Snohomish, WA 98290
Phone: 360-568-5654
Email: [email protected]
6. Schraderhaus K-9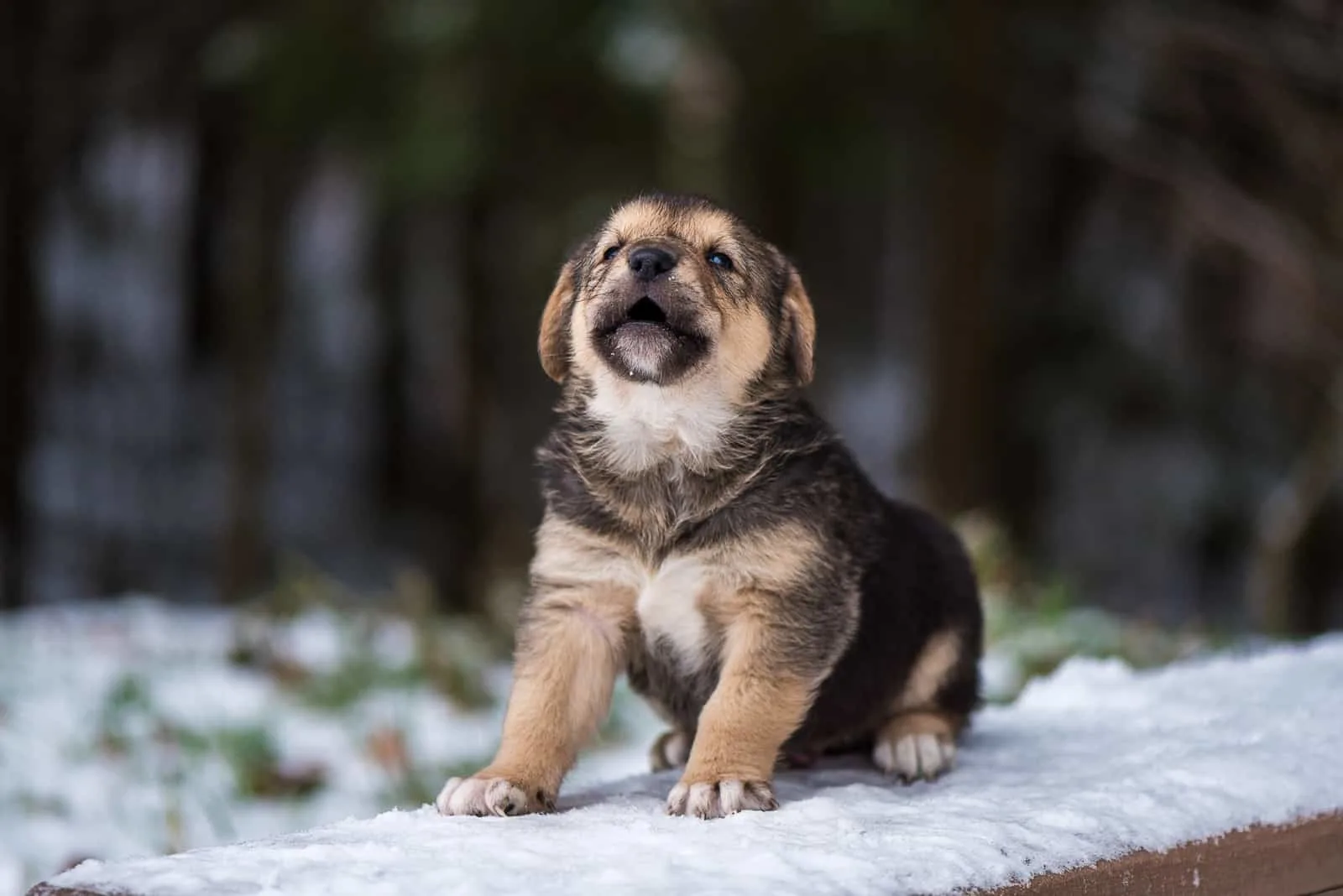 Ah, another breeder hidden away in unspoiled nature!
The Schraderhaus K9 German Shepherds are located just on the outskirts beneath Mount Rainier. The family has been here ever since 1977. Today, they're a small, home-based breeder whose quality of work exceeds all the popular GSD breeders out there!
Schraderhaus offers you only working-line GSDs. There are no U.S. or German showlines. All puppies come from hardworking, intelligent parents that will amaze you with their capabilities, sturdy body, and overall pleasant appearance.
Schraderhaus canines are sold with full AKC rights, but there are conditions you must fulfill in order to keep the registration and health guarantee. You can read about those requirements in depth on their website.
Don't worry – the puppies have passing scores on all of their OFA tests. They're completely healthy and ready to meet you.
Now, for the part you're really here for… the price.
The price of these pups is not listed on the website. But, they do have many upcoming litters, so you better contact the owner before they're all reserved.
I do have some good news regarding the price of adoption on their website. Occasionally, Schraderhaus K9 will have retired parents up for adoption, and their price should not exceed $500. This is a wonderful opportunity to give a senior dog a new chance.
Breeder's Details
Website: Schraderhaus K9
Address: 817 286th St. E. Roy, WA 98580 USA
Phone: 2538431123
7. Tiltonhaus German Shepherds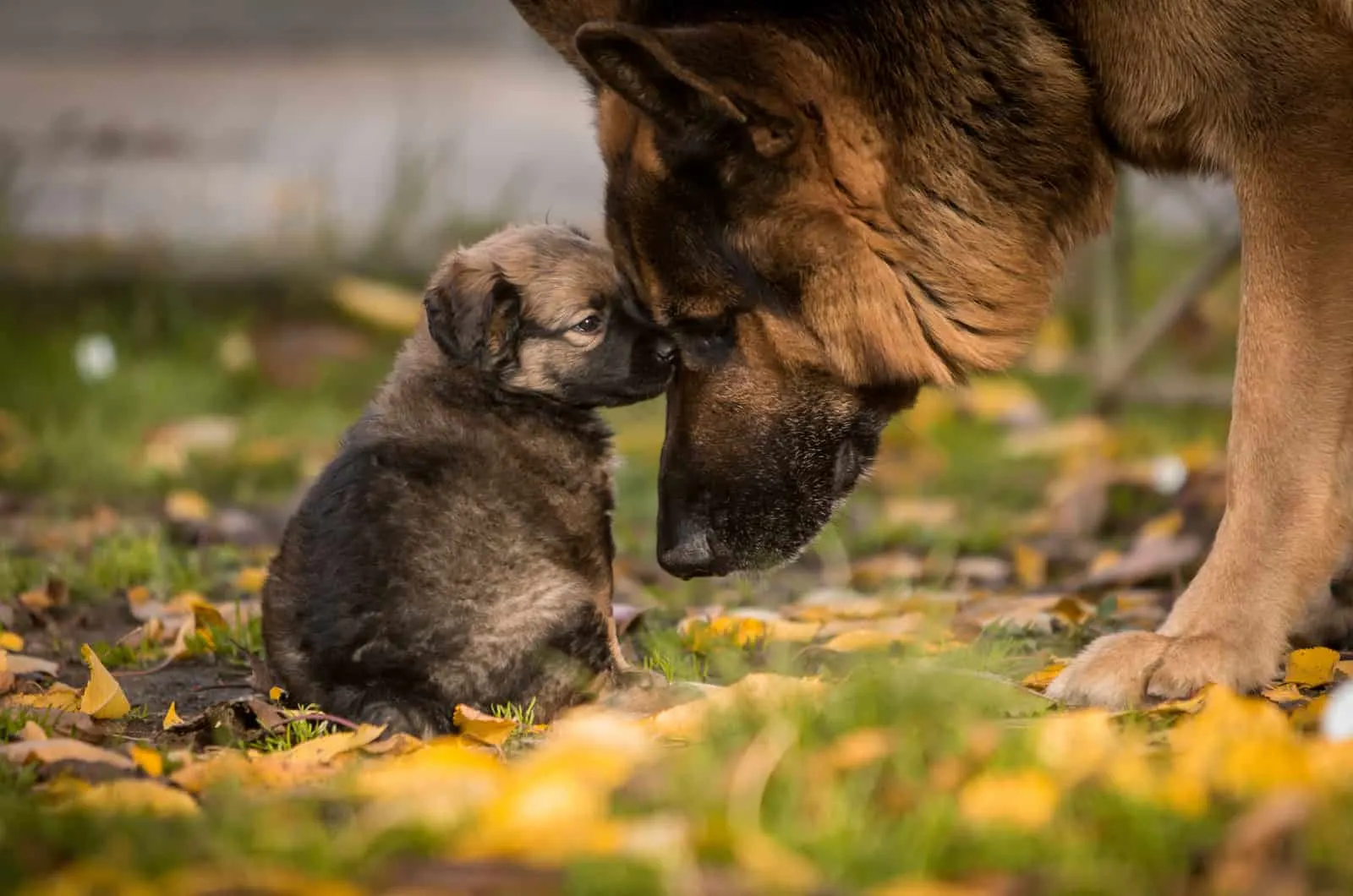 Tammy has been around German Shepherds for as long as she can remember. She has been breeding German Shepherd puppies right next door to her home in an attached kennel that's up to the finest breeding standards.
Tammy's entire family is ready to step in and help with raising adorable GSDs. This is how puppies get socialized, and learn how to behave around people as well as their littermates.
But, what makes Tiltonhaus German Shepherds so special? What can make you say: I definitely want one of the Tilton furry babies?
Well, it has to be the fact that this breeder produces long-coat and stock-coat German Shepherd puppies that come from champion bloodlines. This ensures a lovely balance of the dog's appearance and its work ethic.
When you purchase a Tiltonhaus GSD, you'll get a puppy with AKC papers, a two-year health warranty, one that's free of parasites, and up to date with all its shots.
What's so amazing about Tiltonhaus is that they offer lifetime support no matter what you need. Also, they offer a life-long guarantee that their puppies have no hidden genetic disease.
I sincerely applaud these guys for doing such good work!
Breeder's Details
Website: Tiltonhaus GSD
Address: Deer Park, Washington
Phone: 509-276-3125
Email: [email protected]
8. Chinook Valley Farm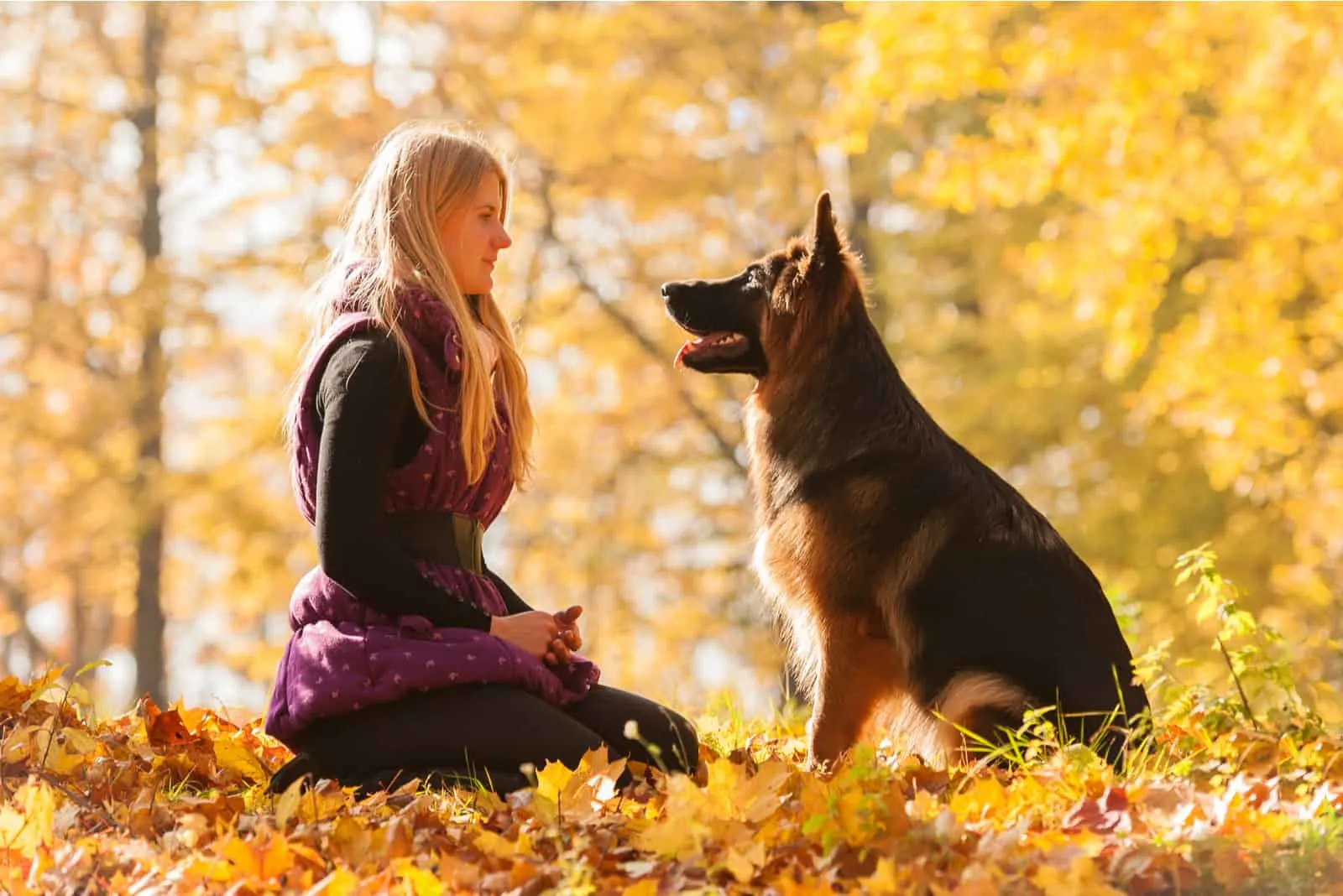 Chinook Valley Farm is a breeder you're gonna love!
This is a spacious, 30-acre working farm that offers premium German Shepherds from champions of Europe and Germany. The farm was founded back in 1975, and it has been focused on the love and nurture of GSD puppies ever since.
Tina and her husband, Larry, are completely devoted to improving the quality of the German Shepherd breed. Together, they have more than 40 AKC titles in herding, obedience, and conformation!
Also, Tina is an AKC-licensed dog trainer. She teaches puppies how to become caring family members, excellent police hounds, kind therapy dogs, as well as superstars of the DARE drug program.
Isn't that pawmazing?!
If you're interested in the pricing, I can tell you that their starting price is $3,000 for a pet-quality GSD, and, of course, the puppy will be trained.
If you want advanced training, you will need to pay more. But, all of the prices are listed on their website, so there are no hidden or surprise expenses.
Here's something you'll find interesting about this breeder.
Once you purchase a Chinook German Shepherd puppy, you're entitled to spend one night for free on their farm with your dog. This could be the ideal opportunity to bond with your new puppy right in the place where everything's familiar to the little one.
This makes the transition a bit easier.
Breeder's Details
Website: Chinook Valley Farm
Phone: (360) 777-8888
Email: [email protected]
9. Northwest German Shepherd Kennel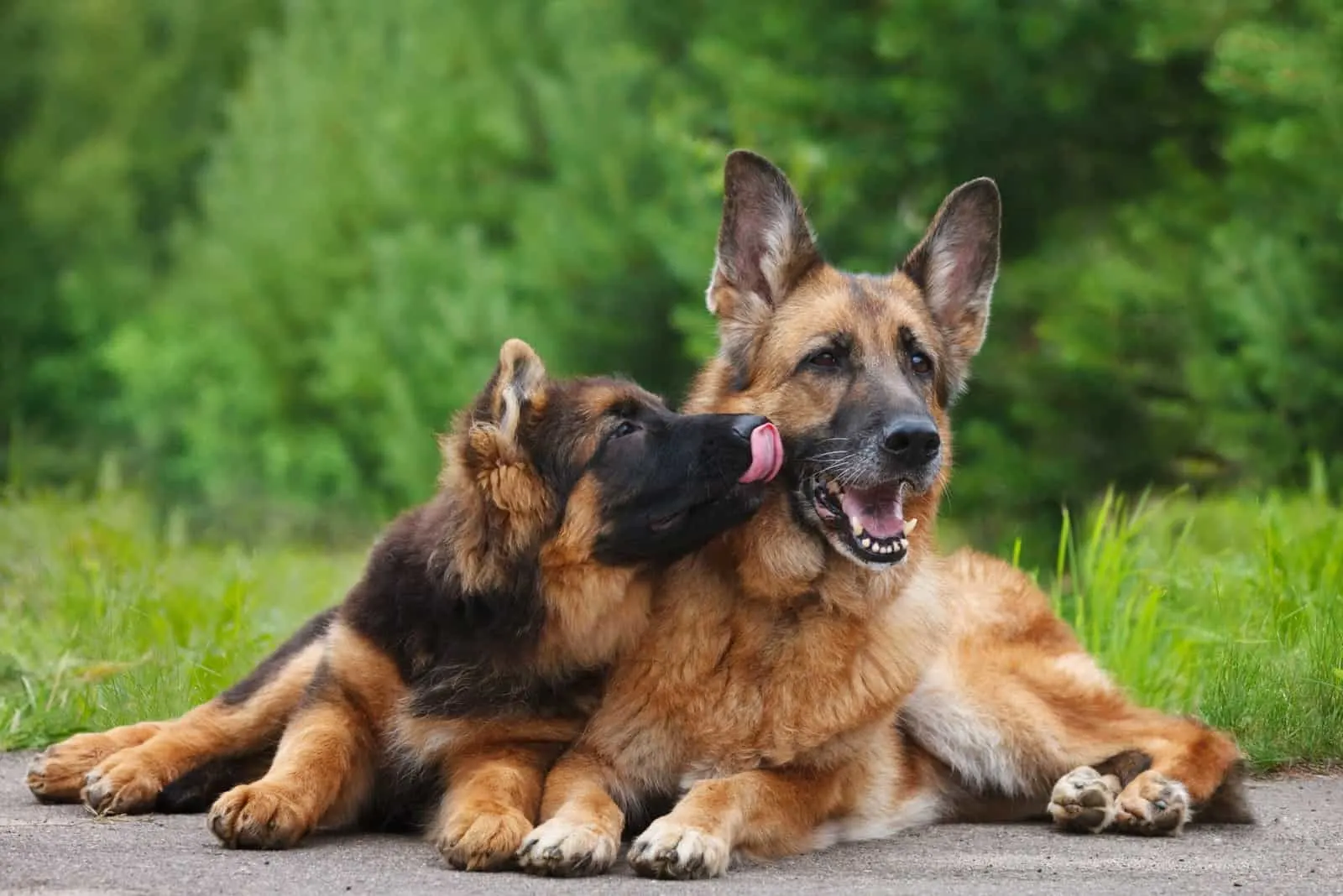 One male and two females are the foundation and breeding stock of Northwest German Shepherd Kennel.
If I told you that their puppies are often already spoken for before they're even born, you'd realize that you're dealing with an exceptional dog breeder.
The Claudiu family is focused on keeping their line of German Shepherds purebred, of premium quality, and super caring. They're not only great working canines, but these pups are the sweetest friends you'll ever have!
Besides the breeding business, Northwest Kennel also focuses on training dogs. They even have a boarding program! So, yes, this breeder is pretty deep into the canine world and everything related to it.
If you want a Northwest GSD, make sure you ring Mr. Claudiu. He will give you all the necessary answers about the dog's lineage, abilities, health status, health testing, as well as the price and treatments before the adoption is finalized.
Breeder's Details
Website: Northwest GSD Kennel
Address: 17731 11Th Pl W, Lynnwood, WA 98037
Phone: +1 (206) 403 7218
Email: [email protected]
10. Kraftwerk K-9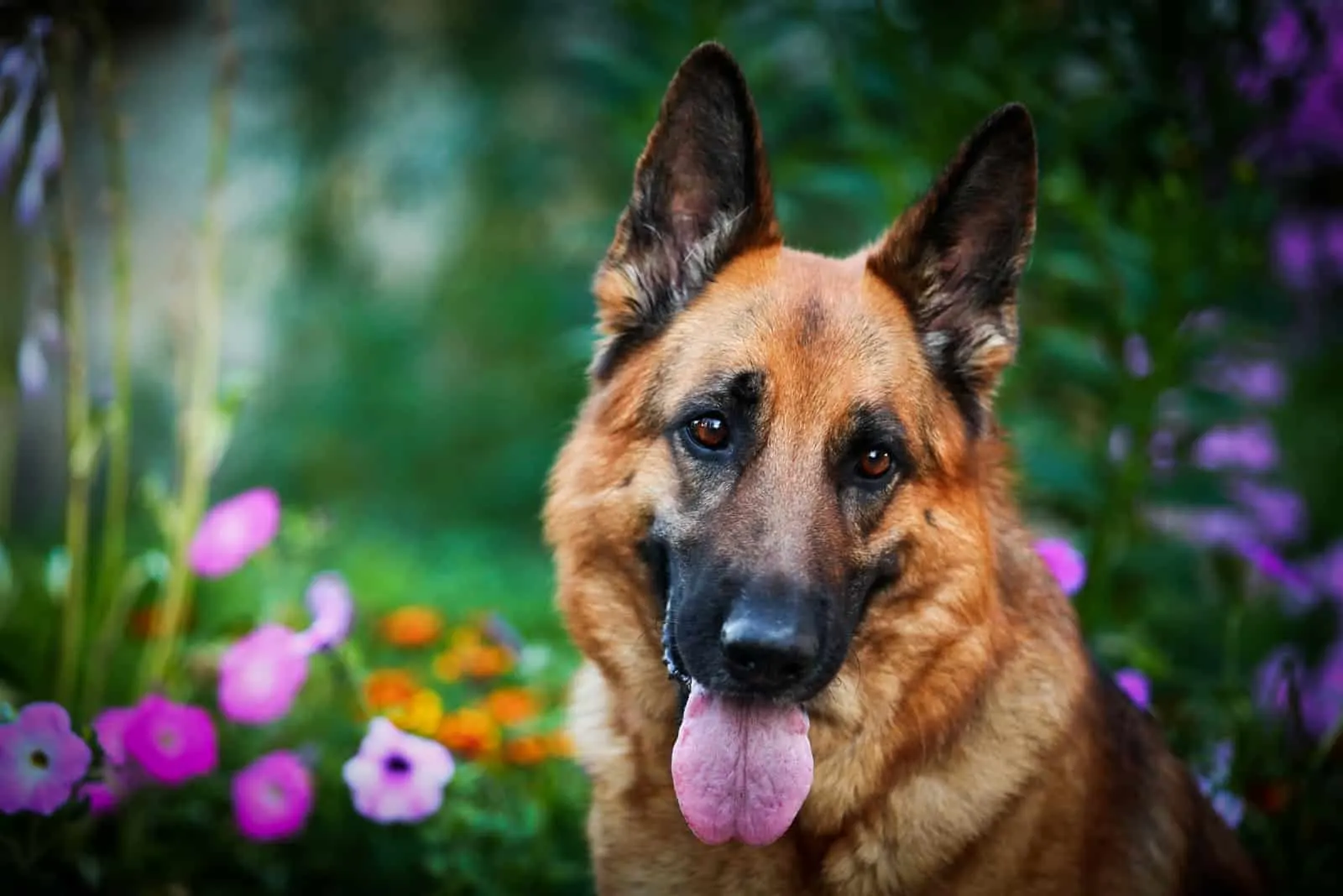 I like to joke and say that Kraftwerk K9 exists to raise standards in the breeding industry. Everything you can do, these guys do it better.
But, enough kidding around. I want you to realize that this breeder does a great job of breeding and raising German Shepherds with spectacular work ethics. Washington State should be really proud of having Kraftwerk K9!
Kraftwerk's breeding stock consists of German imports. These dogs come from champion bloodlines, and I guarantee that you'll hardly find a better background.
When you take into consideration how this breeding facility started, you'll understand that you're dealing with true professionals – people who know what they're doing. Since 1987, Wayne Curry has been into training dogs to become superior examples of the breed.
It was only in the mid 1990s when Wayne got his first GSD. It was love at first sight that shaped Kraftwerk into what it is today: a breeding philosophy that raises German Shepherds as intelligent dogs with supreme work ethics, the finest temperament, and overall excellent condition.
Come and pay a visit to their big, 25-acre land where their GSDs feel close to nature and live some of the happiest days of their life.
Breeder's Details
Website: Kraftwerk K9
Address: 3211 E 34th Ave, Spokane, WA 99223
Phone: 3602736125
Social media: Facebook and Instagram
11. Heidenroslein German Shepherds LLC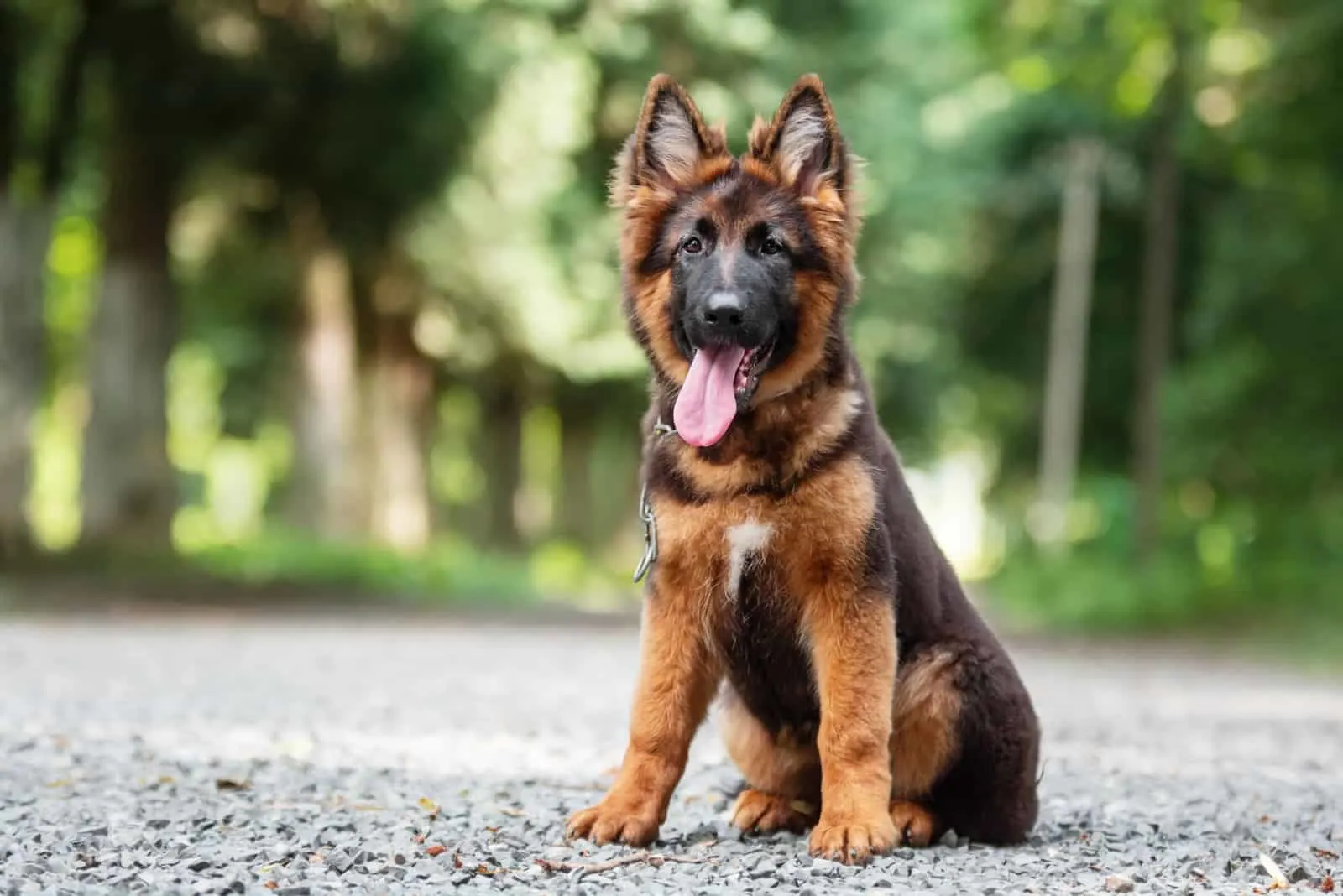 Heidenroslein German Shepherds are focused on keeping their legacy healthy.
But, that's definitely not all of what these guys are capable of.
Sit back and let me show you what this breeder can offer you.
Welcome to a family ranch of around 20 acres, where white dogs are roaming freely all over the place. Yes, white dogs! Heidenroslein German Shepherds are focused on breeding and raising white German Shepherds.
Ever since 2008, this breeder has been on top of the list of the finest German Shepherd breeders in Washington, AND the rest of the States, too. This is mainly because they carry strictly one specific GSD coat color.
White GSDs are pretty rare, which makes them even more admirable. Don't think that because this coat color is rare, these guys will be extra expensive. White GSDs of pet-quality are only $1,500.
Their pet-quality, white GSDs come with a limited AKC registration.
If you want a show-quality dog with breeding rights, you will have to pay $6,000.
I guarantee you that no matter which Heidenroslein GSD you pick, you'll be more than satisfied.
Breeder's Details
Website: Heidenroslein GSD LLC
Address: 4210 36th Ave NE, Olympia, WA 98516, US
Phone: 3608100682
12. Anjerhaus Shepherds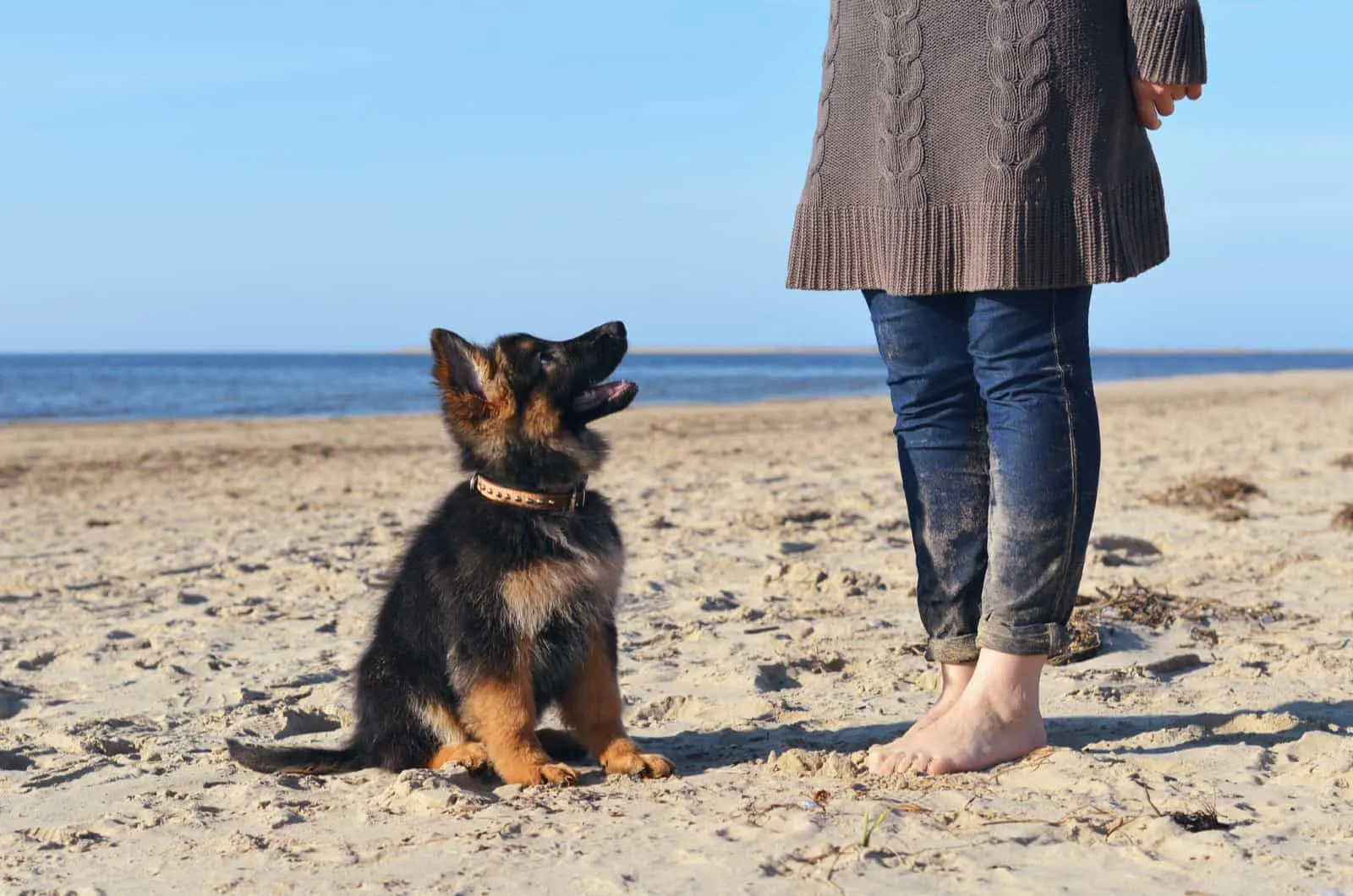 Jeremy Floyd, his wife, Andrea, and his two boys have been madly in love with the German Shepherd breed for decades now. This is what true love and dedication to one dog breed looks like.
Even before they were married, Andrea dreamed of having a German Shepherd. Her fascination and life-long dream became a reality when Jeremy brought home a little furry GSD baby as a Valentine's Day present. Is the rest history? Absolutely!
Today, Anjerhaus Shepherds, located in Tacoma, are a place where improved examples of the breed are waiting for their new home. Their breeding stock consists of five dogs in total, with working, conformation, and show qualities.
Anjerhaus is the place to check out if you want a breeder who's completely into raising GSDs that will follow you as the leader and show off their intelligence with every step you guys take together.
Breeder's Details
Website: Anjerhaus Shepherds
Phone: 253-278-6966
13. Nordwestlich German Shepherds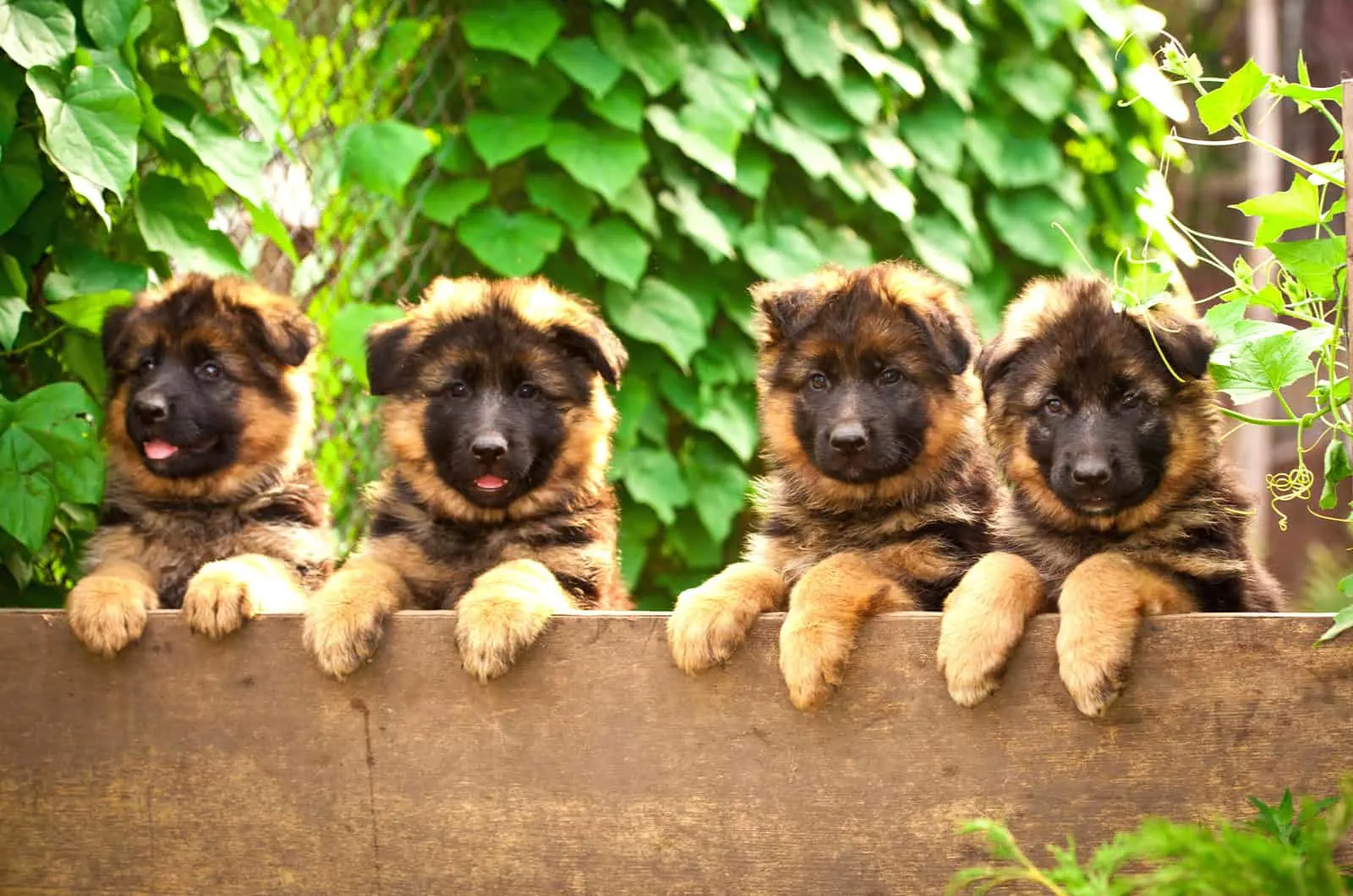 Lastly, I want to suggest that you pay a visit to Nordwestlich German Shepherds.
This AKC-approved breeder of top-notch German Shepherd puppies doesn't have a modern website. But, don't get discouraged. You should still contact them because I know they carry quality show and working lines.
As far as I know, they only have one sire and one dam – both gorgeous dogs from West Germany lines. Also, this means that they're not overbreeding the parents, and have only a litter or two every year.
That's a valid reason for me to contact Nordwestlich and ask about their furry GSD babies.
Breeder's Details
Website: Nordwestlich GSD
Address: 2410 West Side Hwy, Castle Rock, WA 98611
Phone: (360) 261-2812
Email: [email protected]
Other German Shepherd Breeders In The States
If, by any chance, you can't find a GSD puppy with this breeder, you can try your luck with the following breeders.
German Shepherd breeders in California
German Shepherd breeders in Florida
German Shepherd breeders in Wisconsin
German Shepherd breeders in New York
German Shepherd breeders in Ohio
German Shepherd breeders in Illinois
German Shepherd breeders in Pennsylvania
German Shepherd breeders in Georgia
German Shepherd breeders in Virginia
Final Words
There you have it! A list of 13 best German Shepherd breeders in Washington.
You don't have to Google around and ask which breeders can be trusted and which not. The breeders listed above have everything you could ask for and beyond. Their puppies are of supreme quality, and I guarantee that you won't find a better friend… ever.
What are you waiting for? Grab your phone and start dialing if you want to enrich your life with a German Shepherd puppy!
Read Next:
• These Are The 8 Best Dog Breeders In Washington Of 2022
• The 10 Best Golden Retriever Breeders In Washington For 2022