Are you looking to buy a German Shepherd puppy? Chances are you're already looking through numerous listings of German Shepherd breeders in Florida, trying to find the best one to suit your needs.
Before you commit to buying yourself a new dog, it's important to know where you're getting it from. Choosing a good dog breeder is almost as important as choosing the right dog breed for you.
However, researching the dog breed is usually much more interesting than going through various forums and reading everything there is to learn about German Shepherd breeders in Florida. Not to mention that getting the right type of public opinion can be a challenge.
To help you out, we have gathered a list of many reputable German Shepherd breeders in Florida. Hopefully, this can help you narrow down your search, so you can focus more on the dog than the breeder.
Here's what you need to know:
German Shepherd Puppies For Sale In Florida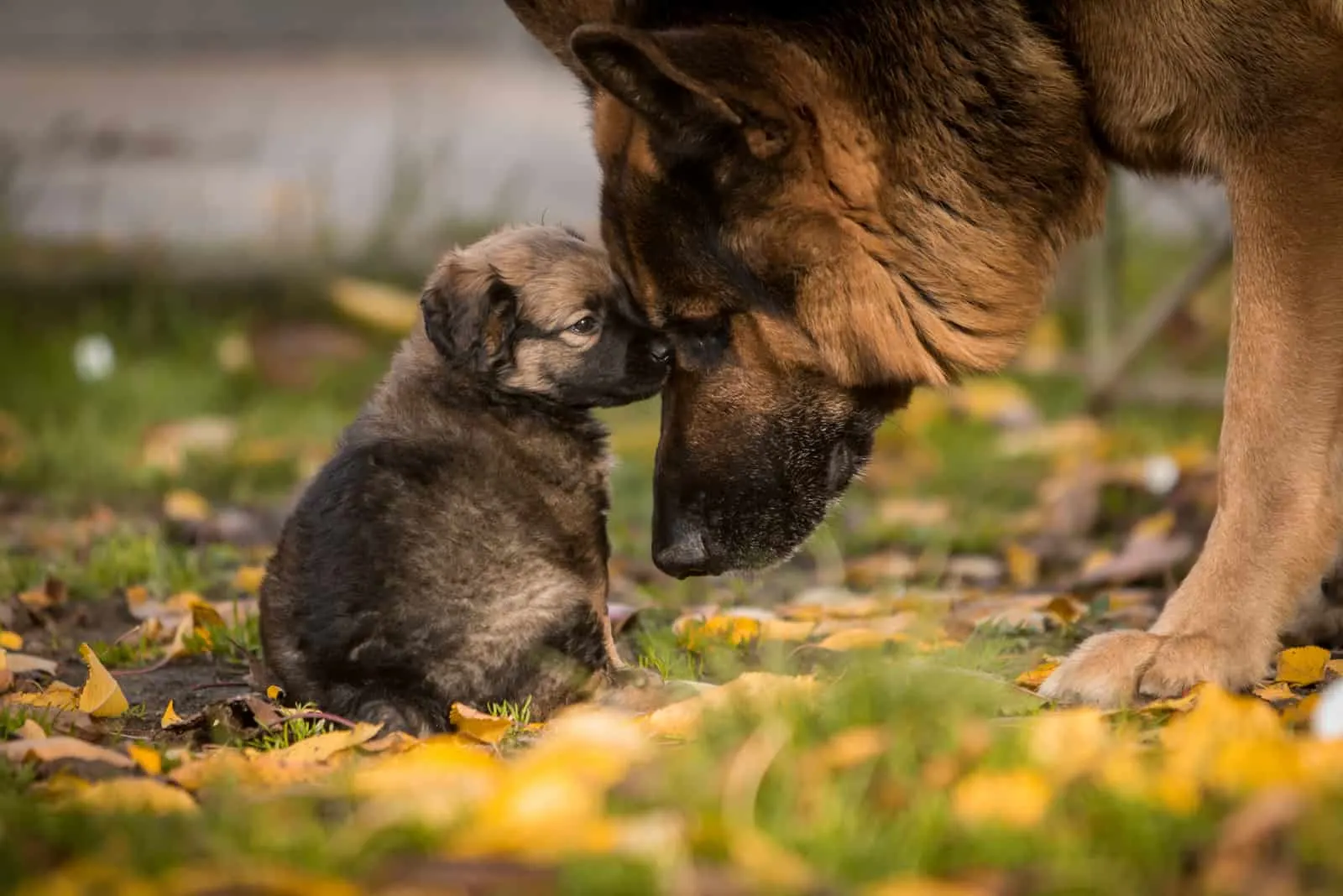 When looking for German Shepherd puppies for sale, there are some things you need to look for.
According to the American Kennel Club (AKC), German Shepherds (or GSD for short) are a large breed of dog that can reach the height of 26 inches, while the standard weight range isn't specified.
These dogs have a long, square-cut muzzle with a strong jaw, domed forehead, black nose, and dark eyes. Most have a medium-length double coat, but there are long-haired German Shepherds as well.
No matter the coat length, all German Shepherds will shed, so they are not the best dogs for people prone to dog allergies.
When looking for a top-quality German Shepherd puppy, you need to make sure the dog is healthy and up to the breed standard.
First and foremost, a good GSD puppy should have a good temperament. They should be outgoing, inquisitive, and courageous. Despite their somewhat intimidating appearance, they should be affectionate.
It isn't uncommon for GSD puppies to pick on one pup in the litter. This, however, doesn't mean that the lonely puppy is a runt and that you shouldn't consider buying him. To see his true personality, take him away from the litter and let him open up.
When choosing a GSD puppy, you shouldn't pick a shy one, as this dog will lack the true GSD temperament these dogs are known for. Unfortunately, skittish dogs can also be aggressive, as aggressive behavior is the only way they know how to defend themselves.
Don't focus on the dog's color, especially as it can change over time. Instead, focus on the dog's age. No good German Shepherd breeder in Florida will sell you a dog younger than 8 weeks of age.
11 German Shepherd Breeders In Florida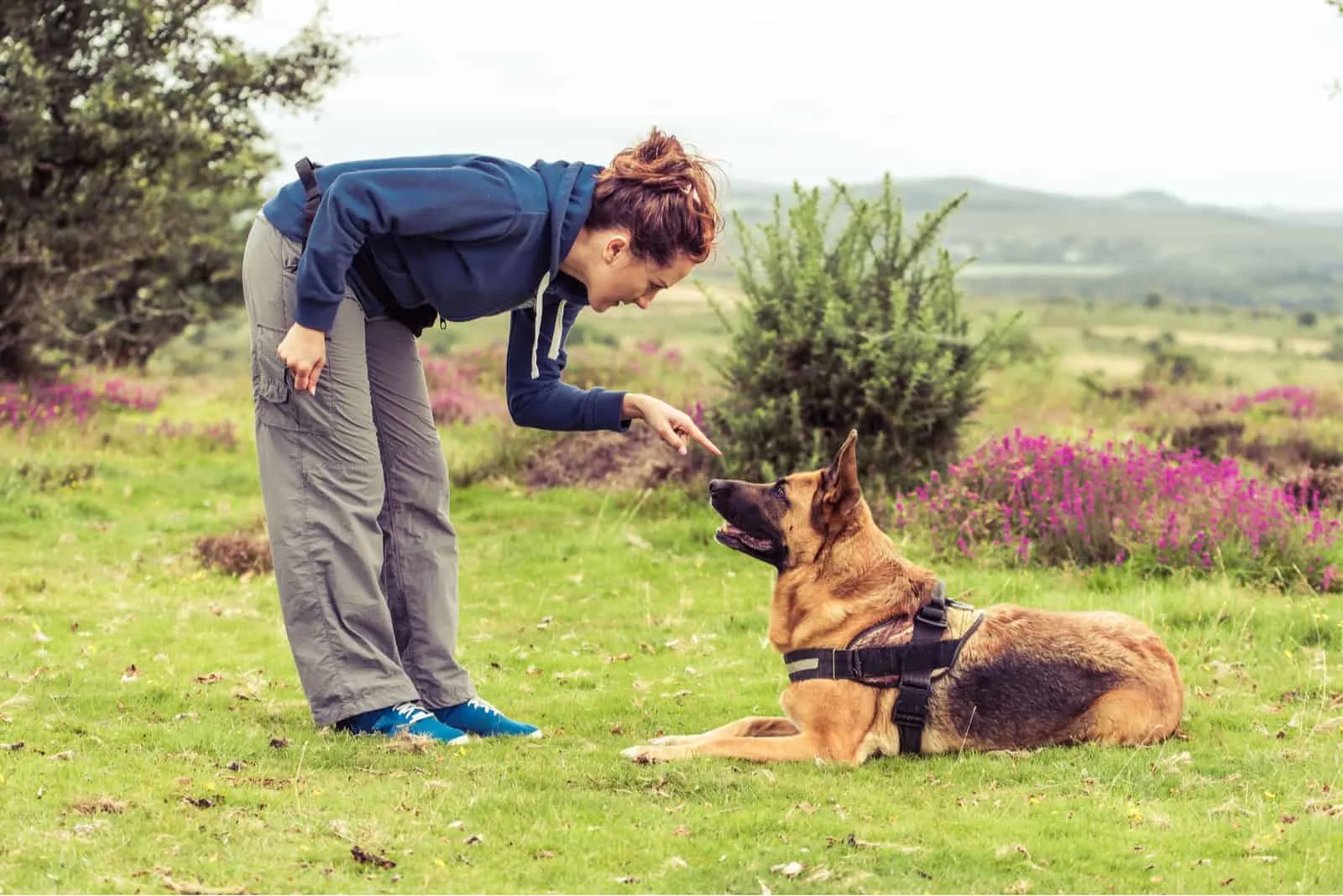 Finding reputable German Shepherd breeders in Florida is very important for anyone who wants to get a healthy, good-looking, and well-behaved GSD puppy.
Many breeders might appear great at first glance, but there are a few traits that will set reputable breeders apart from backyard breeders.
Most importantly, no good German Shepherd breeder in Florida will agree to sell their puppies to pet stores. Only puppy mills and backyard breeders sell to pet stores, so if the breeder tells you that you can buy their dogs elsewhere, this is a huge red flag.
Specialty GSD breeders will be members of the German Shepherd Dog Club of America (GSDCA), and you'll always be able to find them on the club's website.
Good breeders will allow you to visit their kennels – in fact, they'll encourage this. It is in their best interest to have you meet the parent dogs, especially the mother. This is also a great opportunity for the breeder to meet you, as they'll want to know that you are a good fit for their dog.
Once at the kennel, you need to inspect it. The rooms have to be clean, and all the dogs should look happy and healthy. If there is an unpleasant odor or dirt and feces where they shouldn't be, this isn't the right breeder for you.
Responsible German Shepherd breeders in Florida will also make sure their dogs have been vetted before they leave to their forever homes. This includes up-to-date vaccinations and deworming, as well as other health tests.
Expect these breeders to request you spay or neuter your dog, as they want to prevent unwanted dogs on the streets. Not to mention that fixing your dog can help lower the chances of many health issues, including various forms of cancer.
Reputable breeders will also care about their dogs long after they have been adopted. Most importantly, they'll offer to take your dog back if you can no longer care for him. They'll do their best to ensure your dog gets a new home that is good for him.
Finally, all good breeders will give you all the important documents and paperwork, such as pedigree, registration papers, and a health guarantee. This is so you can be certain that your dog is healthy and purebred, but it can also be proof of a good bloodline.
Here are some of the German Shepherd breeders in Florida you don't want to miss:
1. German Shepherd Puppies For Sale In Jacksonville, Florida
If you live in Jacksonville, FL, your first option should be to contact Trusted Guardian German Shepherds. They are one of the most loved German Shepherd breeders in Florida, especially if you're looking for a guard dog or a watchdog.
Trusted Guardian German Shepherds has been breeding high-quality GSD puppies for more than 20 years, making them one of the oldest breeders in your state.
All of their parent dogs are AKC registered and come from bloodlines experienced in protection and police work. They have a careful selection of dogs that participate in their breeding program based on the dog's intelligence, temperament, and trainability.
Despite this, they treat all of their dogs as pets and make sure they get enough affection and love. They raise their dogs on their huge 30 acres of land, where they also keep horses, goats, peacocks, cows, and guinea pigs.
As you might've guessed, all of their dogs are used to other pets, which is an important step in socialization.
While they encourage visits, they insist that only dogs older than 4 weeks can be seen. Also, they conduct various hygiene steps before anyone can come in contact with the puppies to protect their immune systems.
They are very transparent about their kennels and the conditions they keep their dogs in, which can be seen in the pictures on their website.
Website: Trusted Guardian German Shepherds
2. German Shepherd Puppies For Sale In South Florida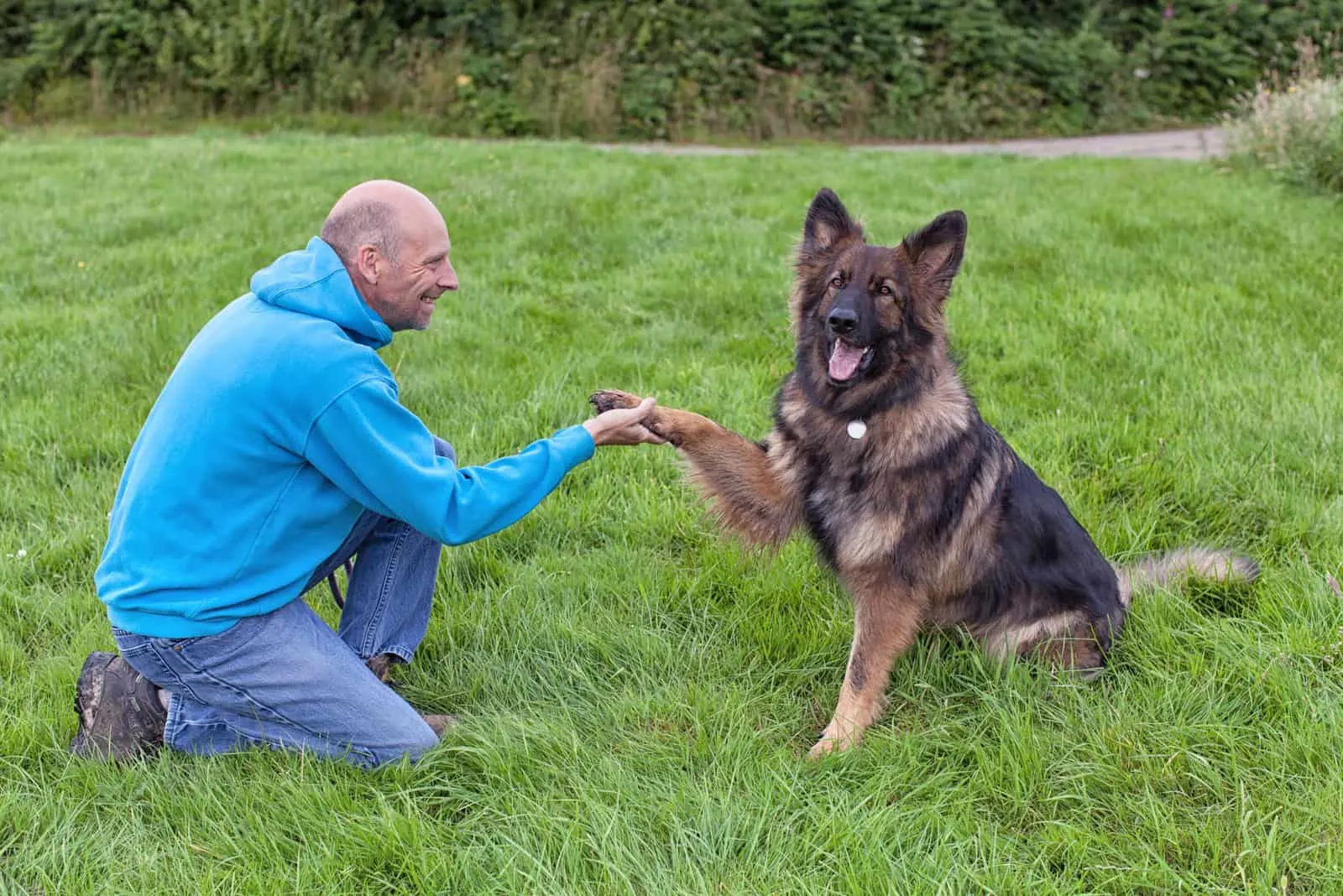 Residents of South Florida who would like to buy German Shepherds should look into South Florida Shepherds. This is one of the best German Shepherd breeders in Florida who is certified by the AKC and takes exceptional care about all of their dogs.
The breeder is passionate not only about producing quality puppies but also about finding the right forever homes for them. They don't want any of their dogs to fall into the wrong hands, which is why they have a lengthy application form that will let them know whether you're the right person for their GSD puppy.
They sell puppies that are suitable for many tasks, such as companionship, entertainment, security, and personal protection.
All of their dogs have been carefully selected for their breeding program. They have been DNA tested, health screened, and approved by the OFA to ensure they are free of all genetic health conditions, such as dysplasia. As such, their dogs are as healthy as can be.
They strive to improve the dog's conformation, socialization skills, and temperaments. As they've been in the business since 1996, they have the experience to do so.
Website: South Florida Shepherds
Email: [email protected]
3. German Shepherd Puppies For Sale In Florida, Tampa
Have you heard of Ruskin House of Shepherds? This is one of the best German Shepherd breeders in the U.S., and it's located near Tampa, FL.
This is a breeder who is very passionate about their dogs. They even import dogs straight from Germany and the rest of Europe to make sure they only get the best dogs possible!
Unlike many other breeders on our list, Ruskin House of Shepherds breeds and sells dogs in both standard and rare coat colors, such as solid black, black, black and red, sable, silver, panda, blue, black and tan, even solid white!
While not all of these dogs can come from show lines, as not all coat colors are approved by the AKC, they make sure their pups are healthy, playful, and athletic. They also praise their dogs' distinctive personalities and cherish the puppies' independence.
Website: Ruskin House of Shepherd
Email: [email protected]
4. German Shepherd Puppies For Sale In Orlando, Florida
Named simply Florida German Shepherd Puppies, this is a small yet outstanding German Shepherd breeder in Orlando. They raise balanced German Shepherd puppies in a family environment to make sure all dogs have been properly socialized.
In addition, all of their dogs have been DNA tested and licensed by a veterinarian. Their dogs come microchipped and registered with the AKC, so you'll know you're dealing with high-quality, purebred dogs.
They focus on giving their pups high-quality dog food and try to make sure all dogs have enough mental stimulation by giving them the best toys possible.
All of their dogs come with a health warranty, so you'll be able to talk to the breeder about cashback if your dog gets any health condition before a certain age.
Website: Florida German Shepherd
5. German Shepherd Breeders In Central Florida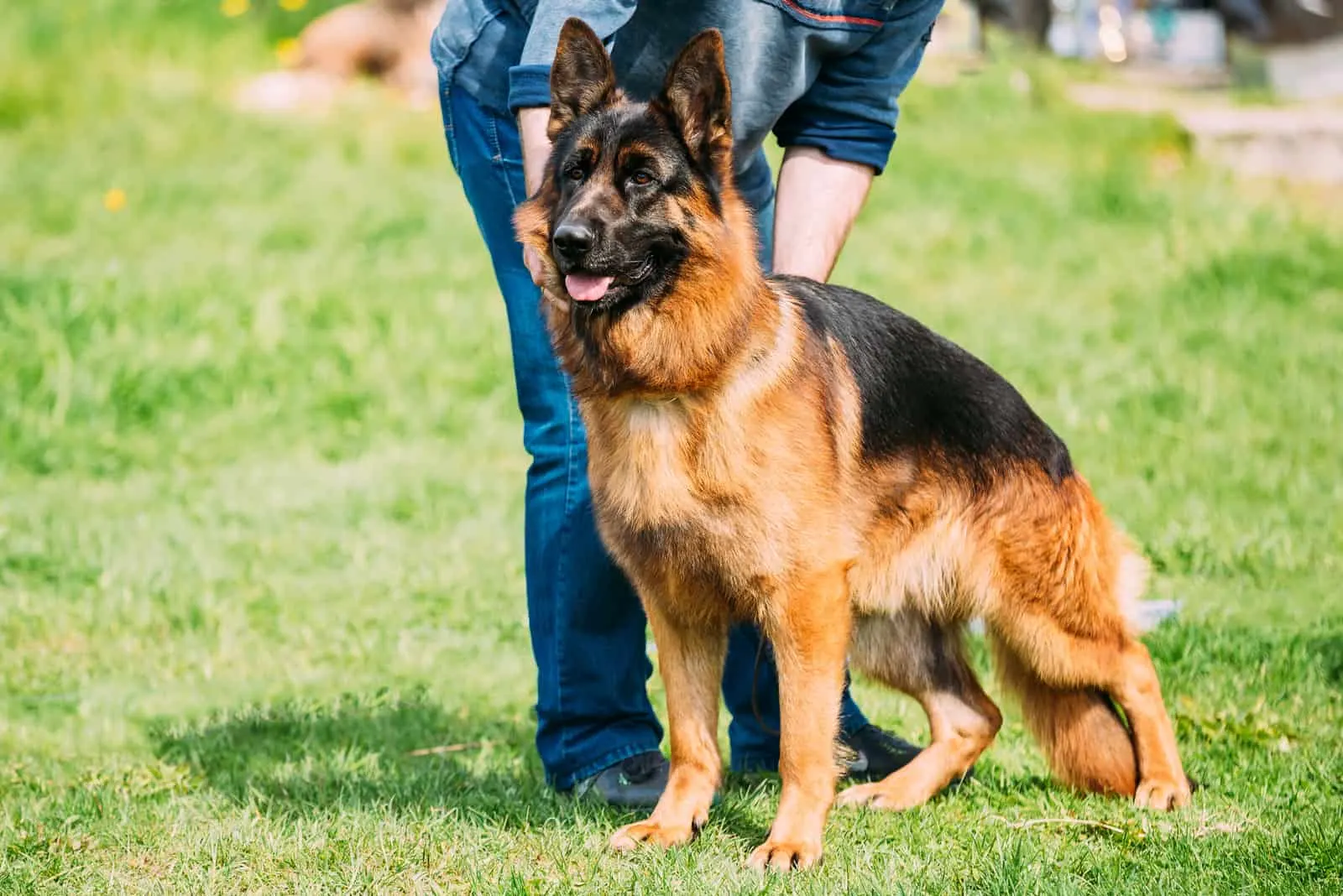 Aspiring German Shepherd owners in Central Florida can go to The Lord's Shepherds if they are looking for an amazing guard dog that will make sure their entire family is safe all the time.
This kennel has been producing dogs for law enforcement since 2001, making them very experienced in producing the best-behaved GSDs you can find. They even claim that their dogs are such good watchdogs that their owners prefer calling them instead of 911!
They breed imported DDR lines, and all of their dogs are certified against hip and elbow diseases. Their pups come with a two-year health guarantee against these health conditions.
They carefully choose their breeding stock and look at each individual dog and its traits before deciding to combine them in the breeding program. Still, they remind customers that every German Shepherd is a versatile dog, no matter its bloodline.
Website: The Lord's Shepherds
Email: [email protected]
6. German Shepherd Puppies For Sale Brooksville, FL
Southernwind Kennels are German Shepherd breeders in Florida who produce world-class puppies from both show and working lines. Their goal is to create dogs for performance, which is why many of their GSDs become outstanding K9 and service dogs.
In fact, this kennel started by training horses for mounted police. This gives it a rather unique background in tactical special sensory techniques that helps them get the best breeding results possible.
Their dogs will also make amazing companions for all your family members, so even if you're simply looking for a family pet, this is still a kennel worth looking at.
Website: Southernwind Kennels
7. German Shepherd Puppies For Sale In Lakeland, FL
Dog lovers from Lakeland are likely already familiar with Diamondcrest Kennels. This is one of the most famous German Shepherd breeders in Florida, located right next to Lakeland.
Other than German Shepherds, this dog breeder also specializes in Dogo Argentinos, Rhodesian Ridgebacks, Cane Corsos, and even Cavalier King Charles Spaniels.
They breed German Shepherds that are a perfect combination of affection and protectiveness, making them amazing family pets and guard dogs alike.
They sell German Shepherds in various colors, including red and black, solid color, bicolor, and sable. Also, they only breed imported bloodlines and not American line Shepherds.
Diamondcrest Kennels strive to produce dogs that are versatile, focusing on the dog's temperament, moderate conformation, willingness to protect, and longevity.
Website: Diamondcrest Kennels
Email: [email protected]
8. German Shepherd Puppies For Sale In Miami, Florida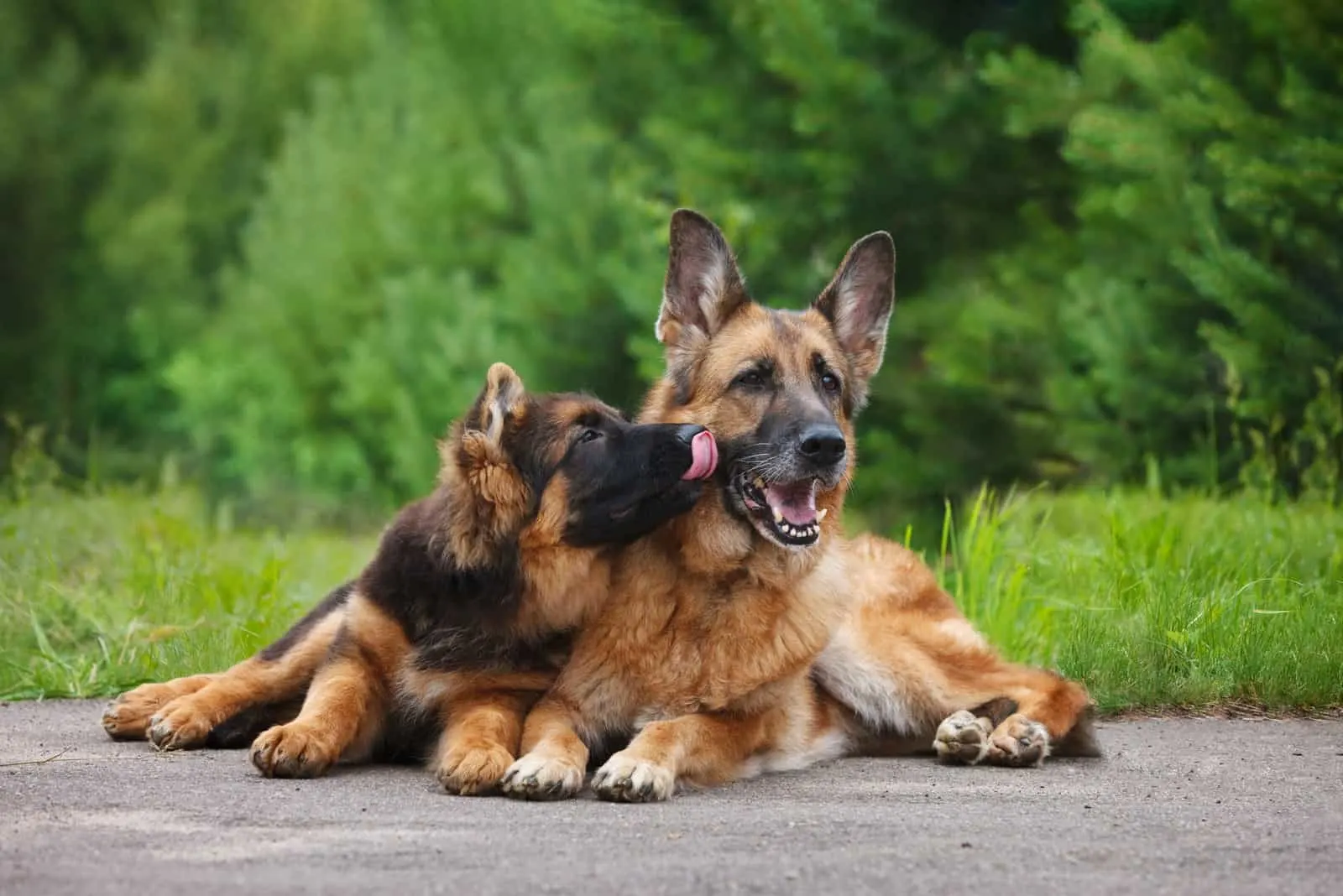 Miami is home to one of the oldest and the most reputable German Shepherd breeders in Florida, but also in the entire U.S. Yes, we're talking about Redland Vom Schaferhunde.
This breeder imports dogs, usually DDR German Shepherds but sometimes also West German ones, to make sure they have only the best of the best in their breeding program. All of the parent dogs have passed the Schutzhund, Koerung, and IPO tests, so you know you're only getting top quality.
Many of their dogs come from champion bloodlines. To make sure everything is transparent, they encourage potential buyers to visit their kennels and meet the parent dogs.
Other than breeding and selling dogs, they also offer exporting and importing services, selling AKC registered dogs, male stud services, and microchipping.
While they are located in Miami, they'll also sell to all parts of Florida, from Ft. Lauderdale and Hollywood to Coral Gables and West Palm Beach.
Website: Redland Vom Schaferhunde
Email: [email protected]
9. German Shepherd Puppies For Sale In Naples, Florida
Grace German Shepherds is a small German Shepherd breeder in Florida who focuses on breeding working dogs.
They breed dogs from several champion bloodlines but train them to be well-balanced and to successfully fulfill their duties as watchdogs. They promote positive reinforcement and treat all their pups like family members.
They provide all of their dogs with proper dog training with the help of CampCan Ecuador, their training partners. In fact, they make sure the puppies get an individualized training program based on their personality and future purpose.
All of their puppies come microchipped and vaccinated. Not just that, but they also offer a 24-month health guarantee as proof of their dog's health.
Website: Grace German Shepherds
10. German Shepherd Puppies For Sale In North Florida
The Vombestinghaus is a family-owned German Shepherd kennel in North Florida owned by Zwinger von Bestinhaus. Their dogs are so successful in the show ring that they even have their own Bestinhaus line that other kennels use for their breeding programs.
They put a lot of work into choosing each dog for the production of their litters, as their goal is to perfect the GSD breed. Despite their experience, they devote a great deal of time learning new tips about breed care, as they claim everyone still has much research to do about these glorious dogs.
They provide their puppies with individualized dog training to make sure they provide customers with only the best dogs possible.
Website: Vombestinhaus
11. German Shepherd Puppies For Sale In Ocala, Florida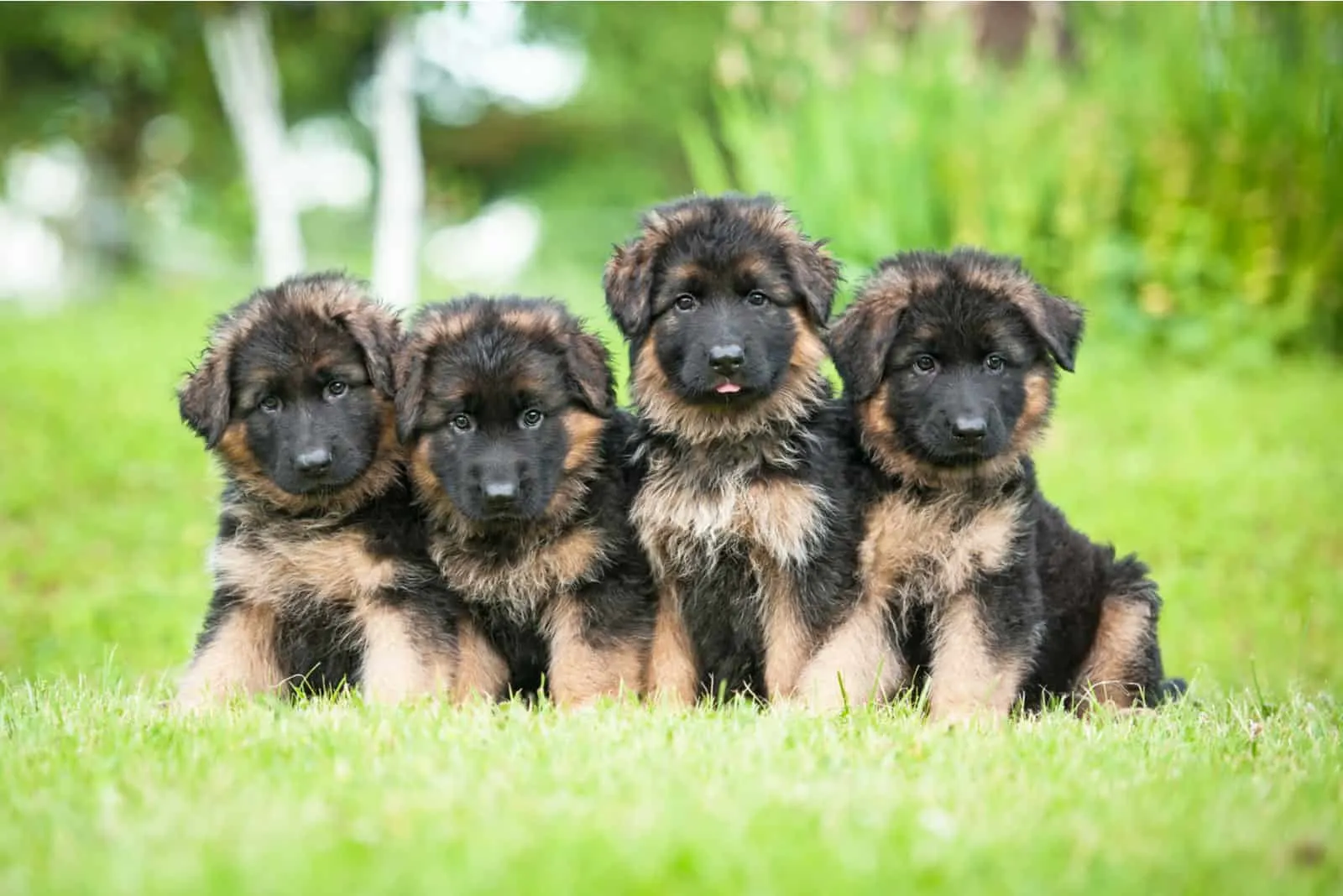 If you live in the Ocala area, you might want to check out K-9 Specialists Florida, as they are one of the best GSD breeders out there.
While the kennel started in Denver, they moved to the 20+ acre property in Ocala to ensure all of their GSD puppies have enough space to play. This can ensure this intelligent and active breed gets all the mental stimulation and playtime it needs for healthy development.
K-9 Specialist Florida focuses on educating clients on various topics regarding taking care of a German Shepherd. They don't want any of their dogs to end up abandoned, so they want everyone who buys from them to know how to properly care for this dog.
Also, they'll let you know what to expect from this large breed, so you cannot say that you were surprised if something happens.
They are one of those breeders who produce high-quality GSD puppies and carefully select who they sell their dogs to.
Website: K-9 Specialists Florida
Email: [email protected]
German Shepherd Puppies Florida Rescue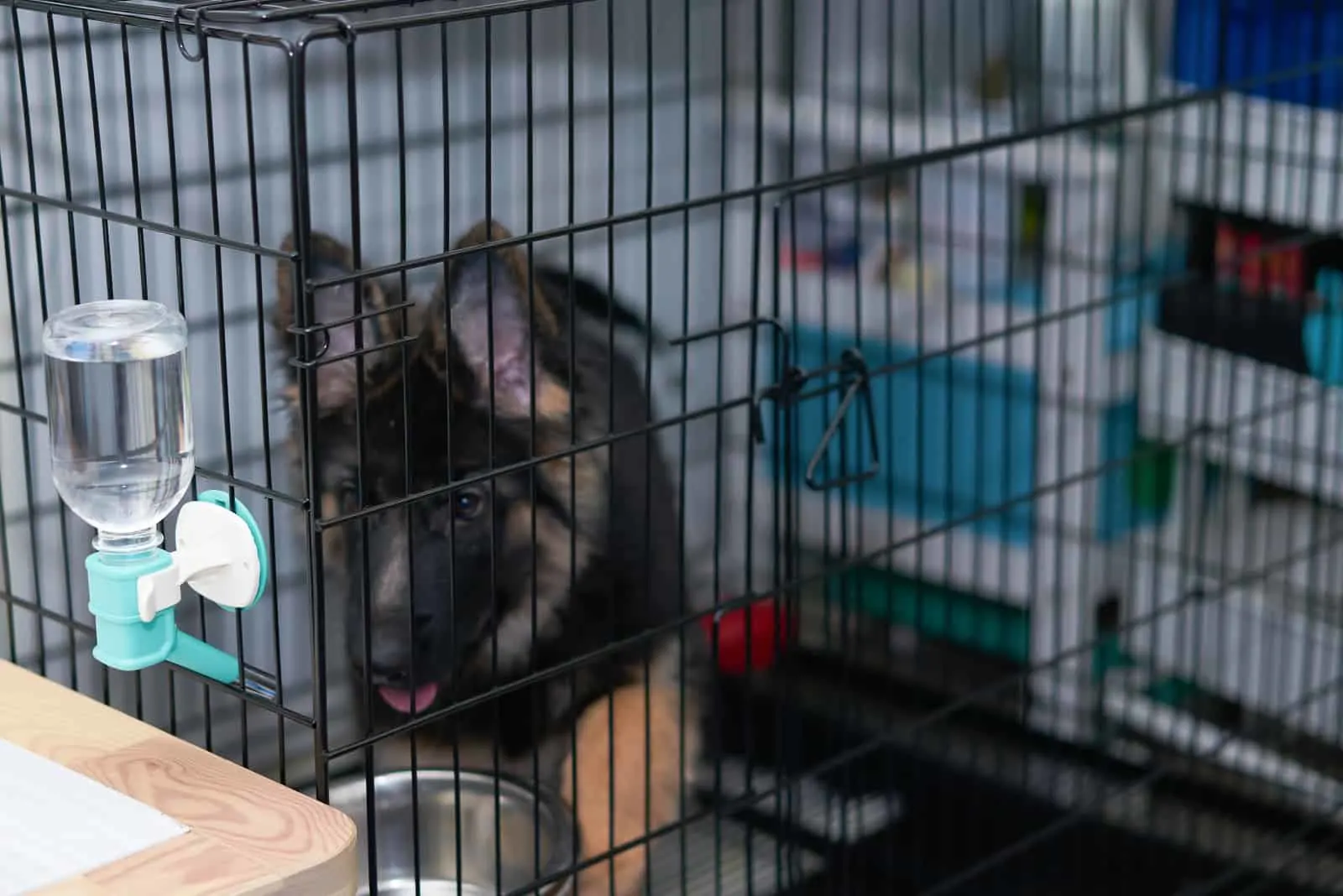 Many aspiring German Shepherd owners would prefer to adopt their dogs from a shelter rather than buy. While this is an ethical decision, there are a few things you should know.
German Shepherds are strong dogs that can get out of control if you're inexperienced. This isn't an issue when you buy from reputable breeders, as they'll make sure all of their dogs have undergone proper dog training and socialization from an early age.
However, when you adopt a dog, you have no way of knowing their history and whether they might've been abused. This can be a problem if you don't know how to handle such a large dog.
Also, if you adopt, you likely won't know the health background of your dog. Unfortunately, GSDs are prone to a number of health problems, such as hip and elbow dysplasia, arthritis, progressive retinal atrophy, and gastric torsion (bloat).
While dog breeders conduct health tests on their breeding stock, you won't have the same data for an adopted dog. This might mean that your future pup is in danger of contracting severe genetic conditions that you're not aware of.
If you're okay with that, then you should go for it and adopt a German Shepherd puppy. There are many purebred dogs left at shelters, so you'll certainly be able to find one at your local humane society or animal rescue.
Some good online spots you can look at are Adopt-a-Pet and PetFinder. Both have extensive lists of various pets placed up for adoption.
Should You Buy From German Shepherd Breeders In Florida?
While some dog lovers believe that dog breeders are bad because they profit off of selling dogs, there is one thing you should be aware of:
Proper German Shepherd breeders in Florida help the betterment of the breed.
They conduct extensive DNA tests to ensure all of their dogs are healthy and that there are no bad genes passed on to future litters. This means that future GSD litters will be much healthier than their ancestors.
Also, GSD breeders don't contribute to the large number of dogs on the streets – quite the opposite. Most will demand you fix your dog, and they'll also be a part of various GSD clubs that will hold charity events for abandoned dogs.
If anything else, reputable breeders help dogs stay off the streets and ensure they go to the right home!
German Shepherds are versatile dogs that make great working dogs but also amazing family companions. They are loyal to the core and love to make their owners happy.
As long as you buy from the right German Shepherd breeders in Florida, you can rest assured that you'll get the best doggie possible!
Related articles:
German Shepherd Breeders in Illinois