Are you looking for the best dog ever? Okay, okay, one of the best dogs ever? So, you're looking for a German Shepherd! Then, you must desperately need a list of the most reliable and best German Shepherd breeders.
Well, look no further! Here, you have the top 10 best German Shepherd breeders in the USA.
All you'll need to do after reading this article is pick a German Shepherd and a dog name!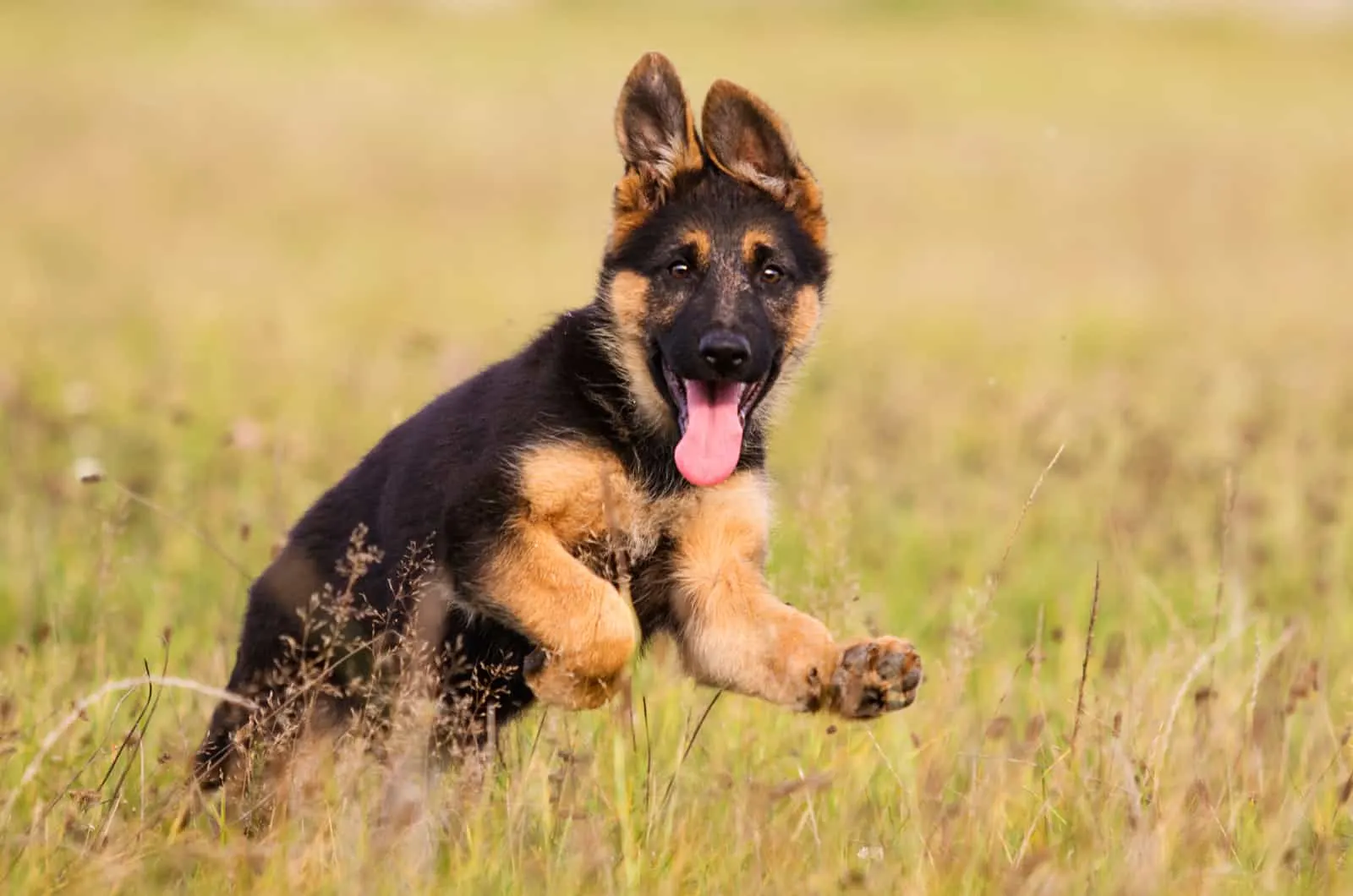 These guys are located in Wonder Lake, Illinois. Mittelwest German Shepherds are world-renowned German Shepherd breeders offering premium litters of German Shepherd puppies for sale.
Breeding Processes: All of their puppies come from high-quality purebred German Shepherd pedigrees. All dogs are bred for intelligence, their kind temperament, and conformation. Puppies for sale from this breeder make not only excellent show and working dogs but companions too!
Health Guarantees: All of their puppies' parents are X-rayed and have good hips and elbows as certified by the Orthopedic Foundation for Animals (OFA) or the Verein für Deutsche Schäferhunde (SV) in Germany.
Facility: This German Shepherd breeder owns a more than 150-acre facility and is highly respected in the industry. Mittelwest German Shepherds offer only top-notch German Shepherd puppies for sale and club training, private training, grooming, and boarding for the whole family.
What's so amazing about this breeder is that they ship worldwide!
This breeder is located in Harvard, Illinois. Vom Ragnar is owned and operated by a licensed veterinarian, Natalya Babenko.
Breeding Processes: All Vom Ragnar puppies are bred to the SV standard. All dogs are raised in a home environment and socialized with children and other dogs from an early age.
German Shepherds from this breeder have won many prizes at numerous dog shows, including the GSDCA Sieger Show, Zion, IL 2018; the USCA Sieger Show 2019; and the OG Edgerton Conformation Show 2019.
Health Guarantees: According to their website, we see no health guarantees. But knowing this breeder uses the finest German Shepherd bloodlines, we see no reason why you shouldn't buy from them.
Facility: Vom Ragnar has a small kennel and only offers a couple of premium litters a year.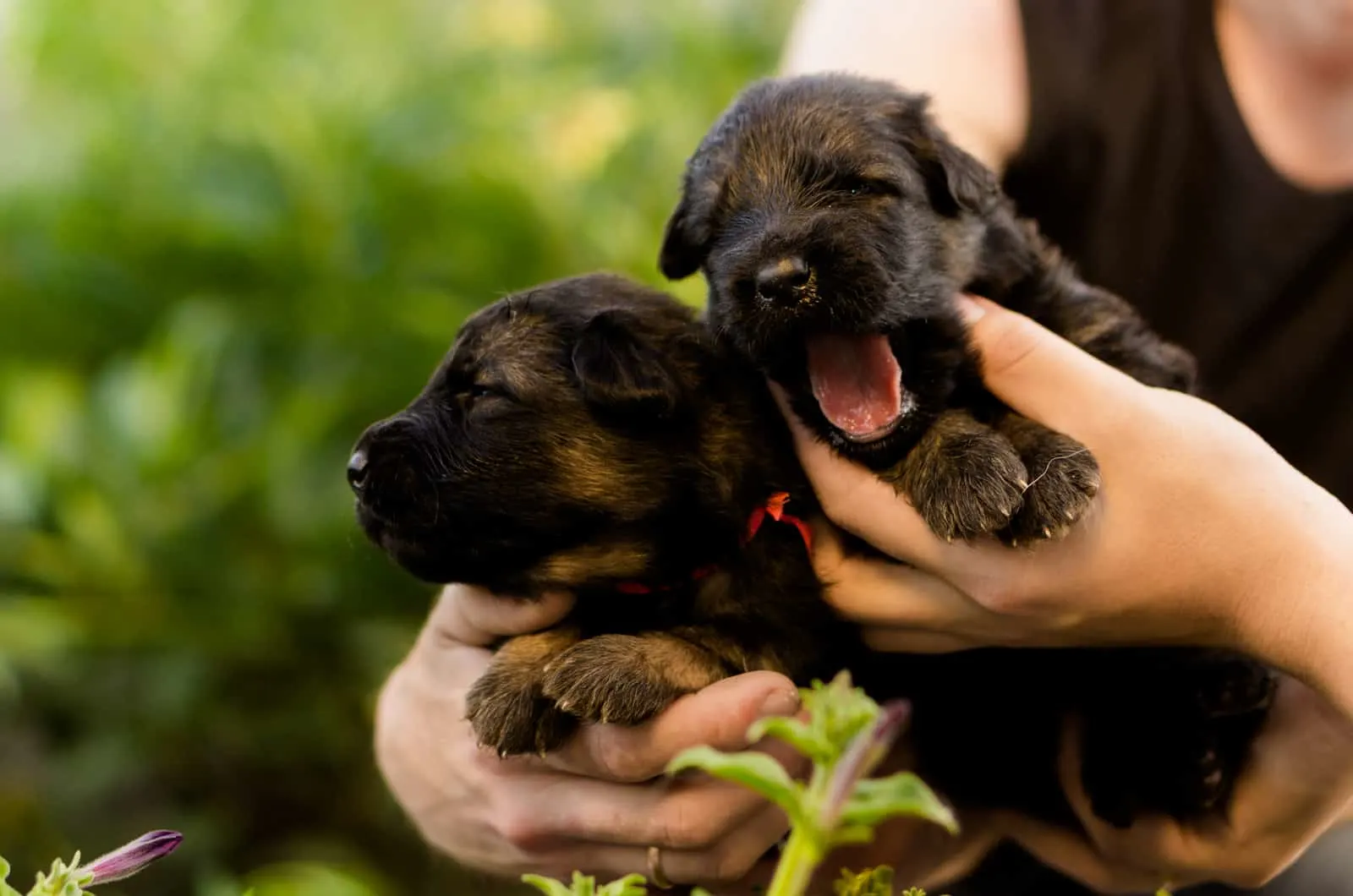 South Florida Shepherds are located, naturally, in South Florida. This dog breeder has been a top show line German Shepherd breeder since 1996 in the USA and 1980 in Germany.
Breeding Processes: All of South Florida Shepherds' dogs come from ancestors and imports from Europe. Their puppies are working line German Shepherds from East Germany and the Czech Republic. Show line German Shepherd puppies are from West Germany.
South Florida Shepherds are hobby breeders and only breed German Shepherds to improve their health, temperament, and conformation.
Health Guarantees: The good thing is that these guys test their pups! All dogs from this breeder are DNA tested and have OFA or FCI certified hips and elbows and rich colors. They also offer a genetic health guarantee, lifetime breeder support, AKC registration papers, and a puppy starter pack.
Facility: Just like Vom Ragnar, this is a small kennel, and their German Shepherds live inside their owner's home in a clean nursery.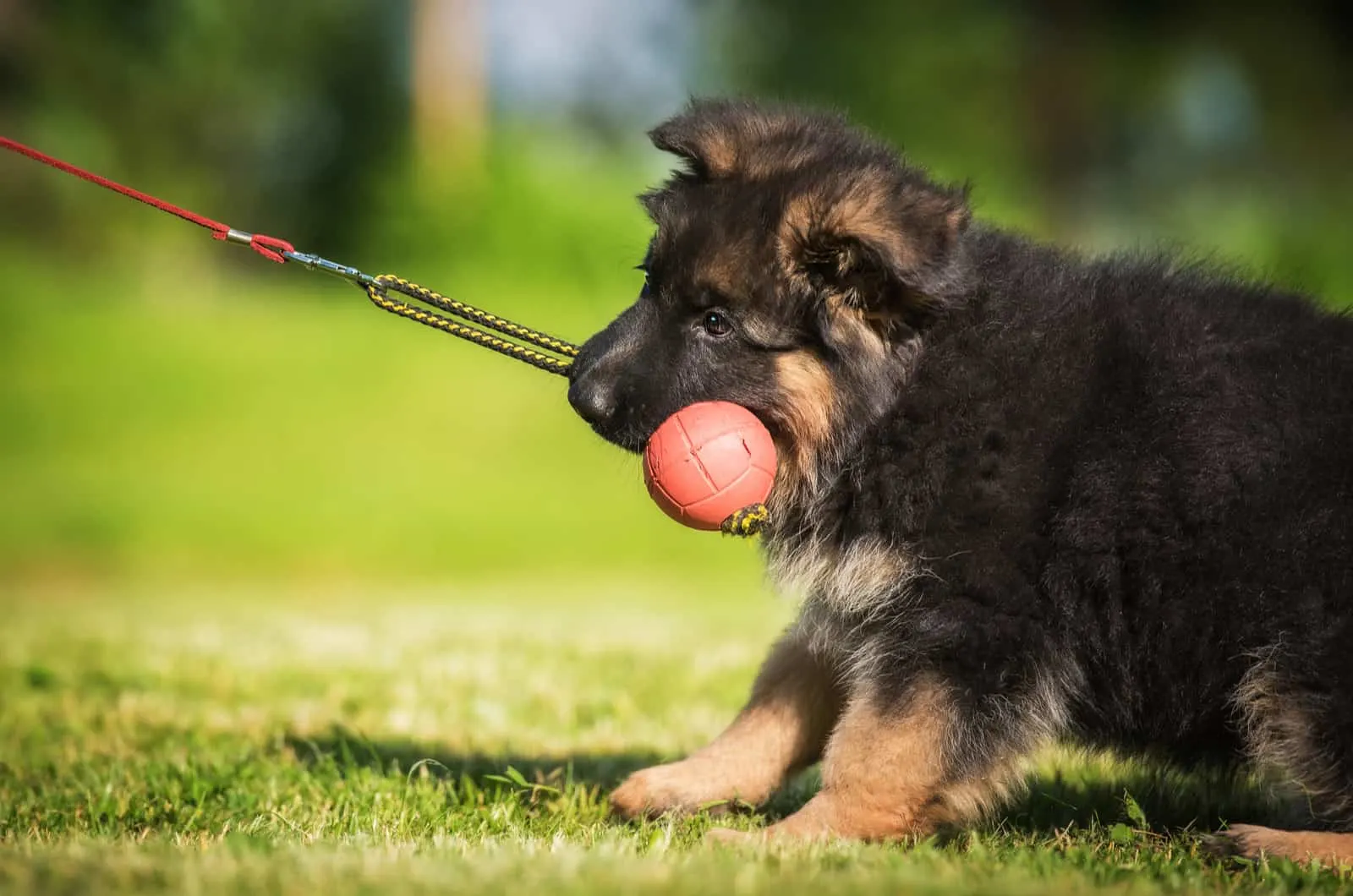 Located in Spring, Texas, 170 of Heidelberg German Shepherds' dogs have won prizes at shows like the Westminster Dog Show (2018) and BOB at Kentucky K.C. (2018).
Breeding Processes: Heidelberg Shepherds are usually larger than most German Shepherds. They're very deep-chested and match the breed standard for the German Shepherd breed. The chest extends well below the elbows, and there is a slight tuck-up to the stomach.
Health Guarantees: There are no health guarantees, according to their website. But, the breeder feeds high-quality meals to the puppies to make sure they're in good health.
Facility: The Heidelberg facility is large and includes boarding and training. They also have three shady, half to one-acre lake runs for the dogs to exercise and swim. These German Shepherd pups are well-socialized and eat natural food rather than dry kibble.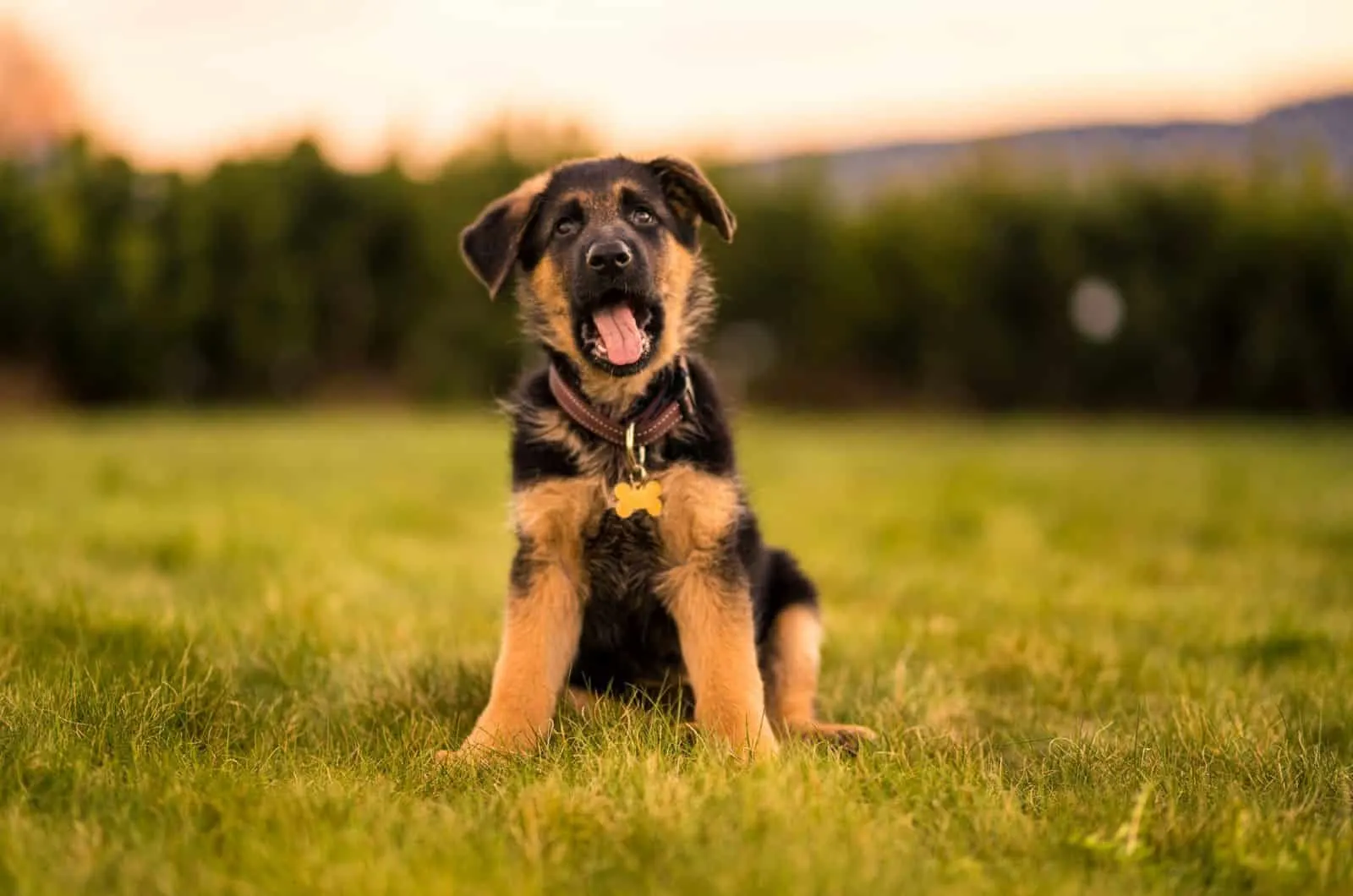 Ruskin House of Shepherds is American Kennel Club (AKC) inspected and approved. This breeder offers puppies in all colors and coat types. They're located in Ruskin, Florida.
Breeding Processes: Ruskin never in-breeds or line-breeds GSDs. Their Shepherds are large-boned, straight-backed, and have long, standard, or plush coats in combinations of various colors, such as black, liver, red, silver, sable, tan, blue, panda, or simply solid white and solid black.
Health Guarantees: All of Ruskin's GSD puppies are AKC registered and are healthy with all their vaccinations and screening tests.
Ruskin even offers a written guarantee that says any puppy bought from Ruskin is free of any severe congenital defects for one year from the date of sale.
To keep this guarantee valid, the purchaser must take the puppy to a licensed vet within 10 days of picking it up. Additionally, they must also agree not to spay or neuter the puppy until they're 24 months old.
Facility: Ruskin offers basic training classes conducted by a certified trainer at no additional charge. This is a great opportunity to get to know your new family member better. They have a moderately large facility with lots of space to run around and play.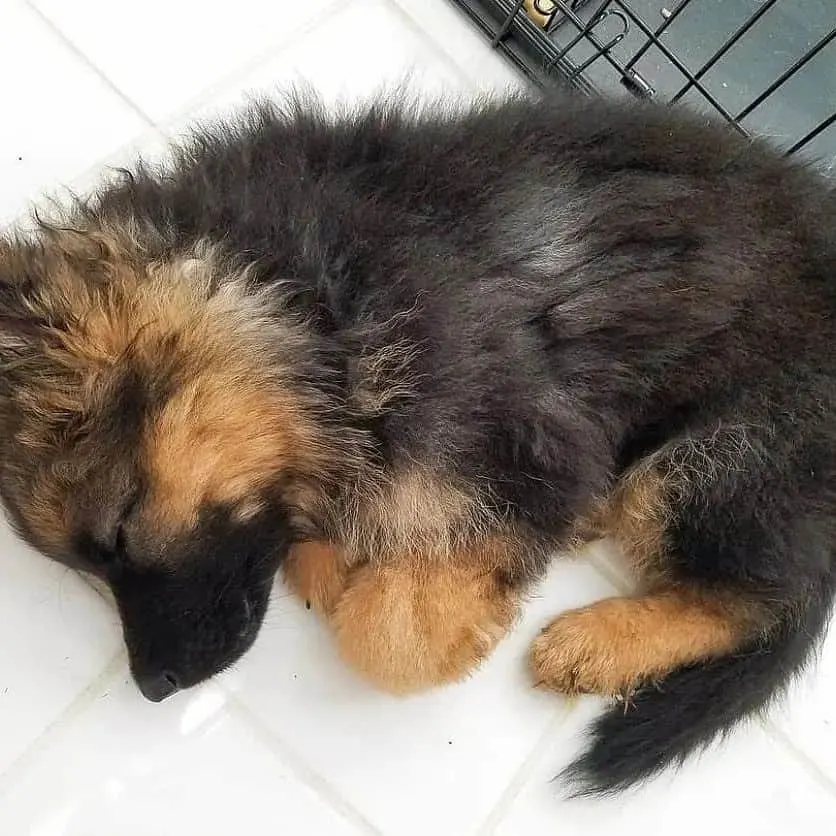 Photo from: @germanshepherdssquad
Kolenda Kennels are located in Southwest Michigan in the Grand Rapids area. They're dedicated to breeding and producing purebred German Shepherd puppies. Also, they ship worldwide!
Breeding Processes: Kolenda Kennels use imported GSDs out of the top-producing West German Sieger Lines to breed puppies. This breeding program offers puppies with all their shots and even microchips them!
Health Guarantees: All dogs from this Kennel are AKC registered. There's even a written guarantee with the names of the puppy's parents, the puppy's date of birth, and the microchip number.
For the guarantee to be valid, the buyer must agree to buy the dog only as a personal companion or family pet. These dogs are not for shows or breeding.
If the dog develops hip dysplasia before the age of five, Kolenda Kennels will assume the risk if confirmed by X-rays by a licensed veterinarian.
Facility: They have a large and clean facility. This breeder encourages new dog owners to come and visit the Kennel, so you can interact with the puppies and their parents and see the overall looks and conformation of the breeding dogs.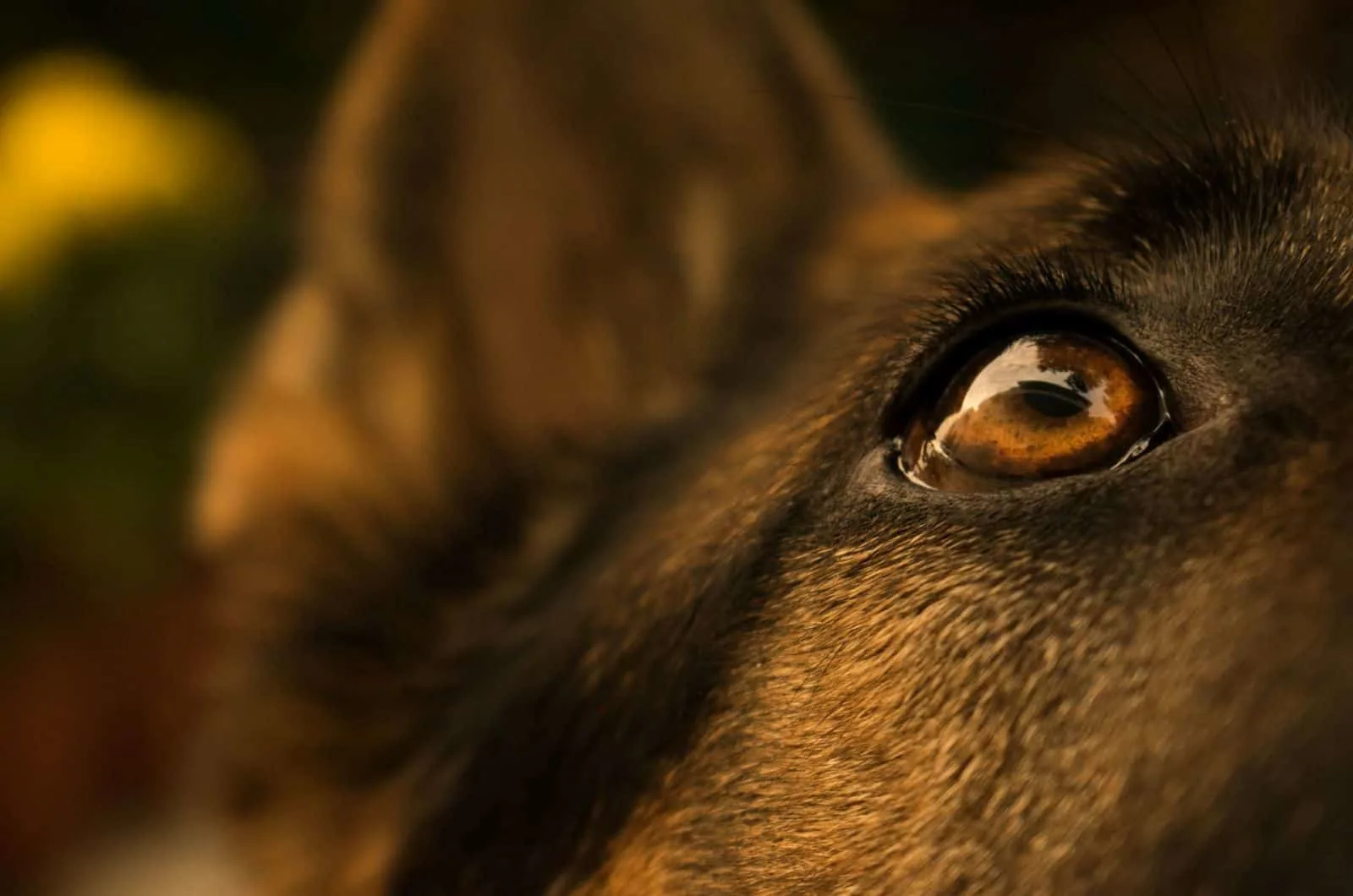 Located in Brooksville, Florida, this breeder has high-quality German Shepherd puppies year-round.
Breeding Processes: All of the puppies' parents are either European imports or bred on American soil. This breeder subjects their puppies to their own specially designed puppy desensitizing routine. They selectively breed for assertiveness and top performance.
Health Guarantees: As far as the website is concerned, there are no health guarantees. However, these guys do only the best for the dogs' well-being. These pups go through early socialization to become the best German Shepherd dogs.
Facility: Their facility is well-maintained and clean. Also, they offer training services and seminars like "Basics in Puppy Handling."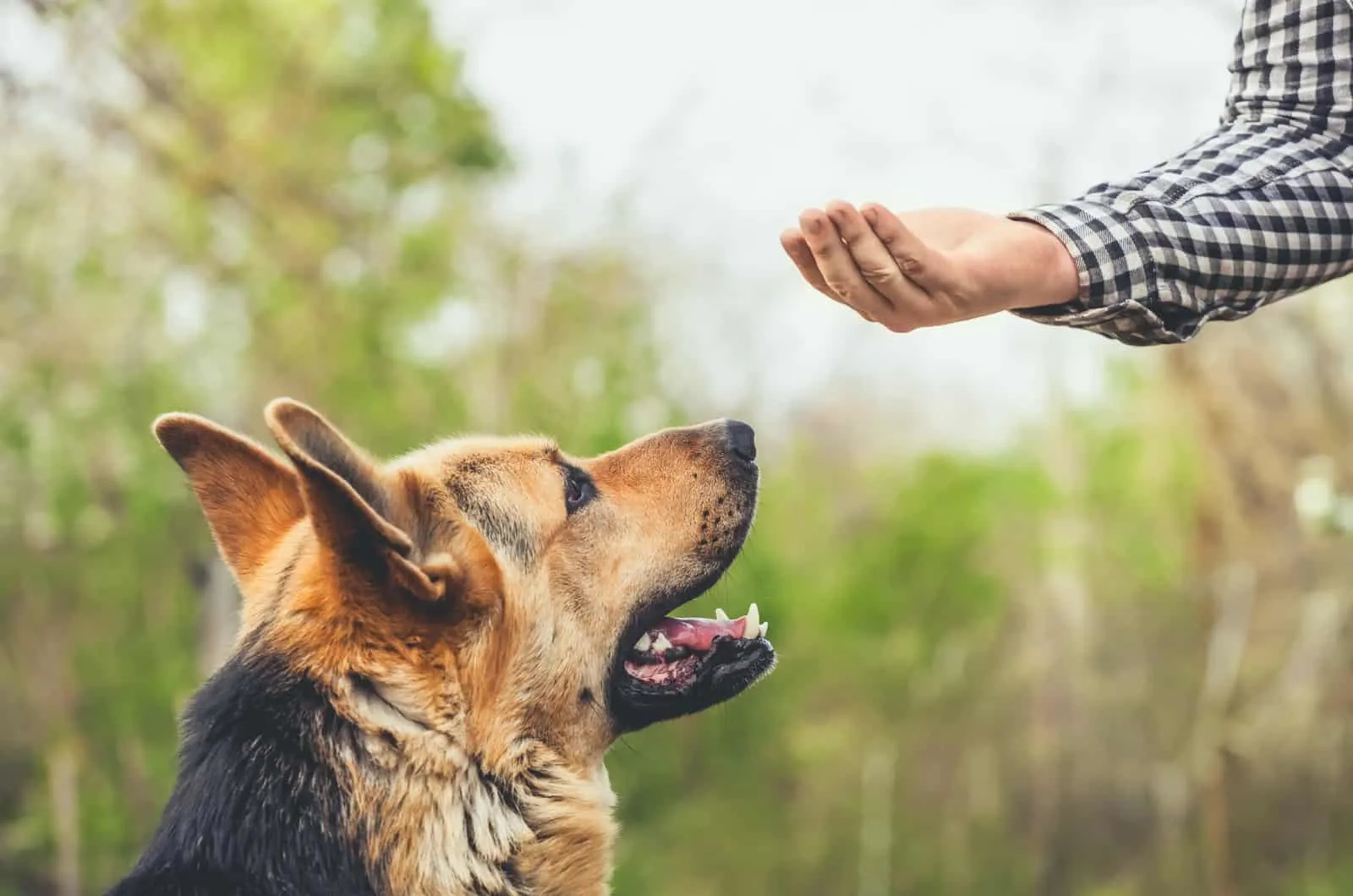 Regis Regal is located in Spring Grove, Illinois. This breeder specializes in producing world-class German Shepherd dogs.
Breeding Processes: All of the puppies at this kennel stem from the top two kennels in the world. They produce West-German Sieger dogs and specialize in family companion dogs, therapy dogs, search and rescue dogs, stud services, service dogs for veterans, police dogs, herding dogs, and medical detection dogs.
Health Guarantees: All of this breeder's dogs come with a lifetime guarantee for training, temperament, and health. Dogs from this breeder are popular for being gentle and attentive. They're the perfect dogs for families and people with special needs like autism and Asperger's syndrome. These puppies come with a full year of shots and comprehensive training.
Facility: They have a large and clean facility with comprehensive dog training as well as dog boarding.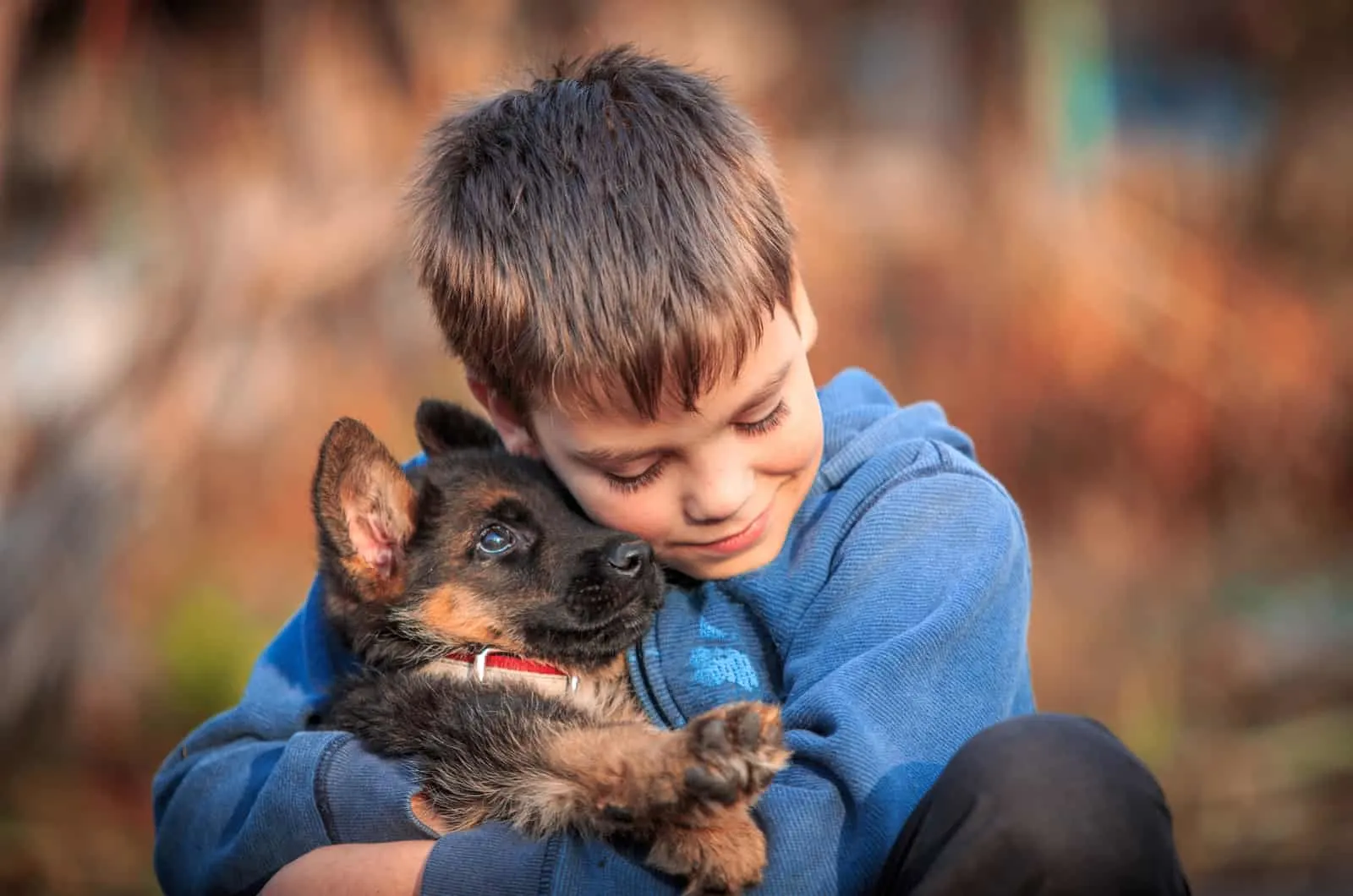 Von der Otto German Shepherds is located in Rockwall, Texas. This breeder specializes in breeding puppies produced by the world's best studs.
Breeding Processes: They work hard to keep the breed's integrity and only breed top-quality German Shepherds.
Health Guarantees: Even puppies' parents and grandparents have all been tested through degenerative myelopathy (DM) and DNA tests and passed. They are also hips and elbows certified, AKC registered, and breed surveyed in Germany.
Their puppies come with a written guarantee. If the puppy develops hip dysplasia anytime from the date of purchase to two years of age, the puppy can be returned to this breeder at the expense of the buyer.
Facility: Von der Otto has a large, clean, friendly, and professional facility. You can even meet the dogs there in person.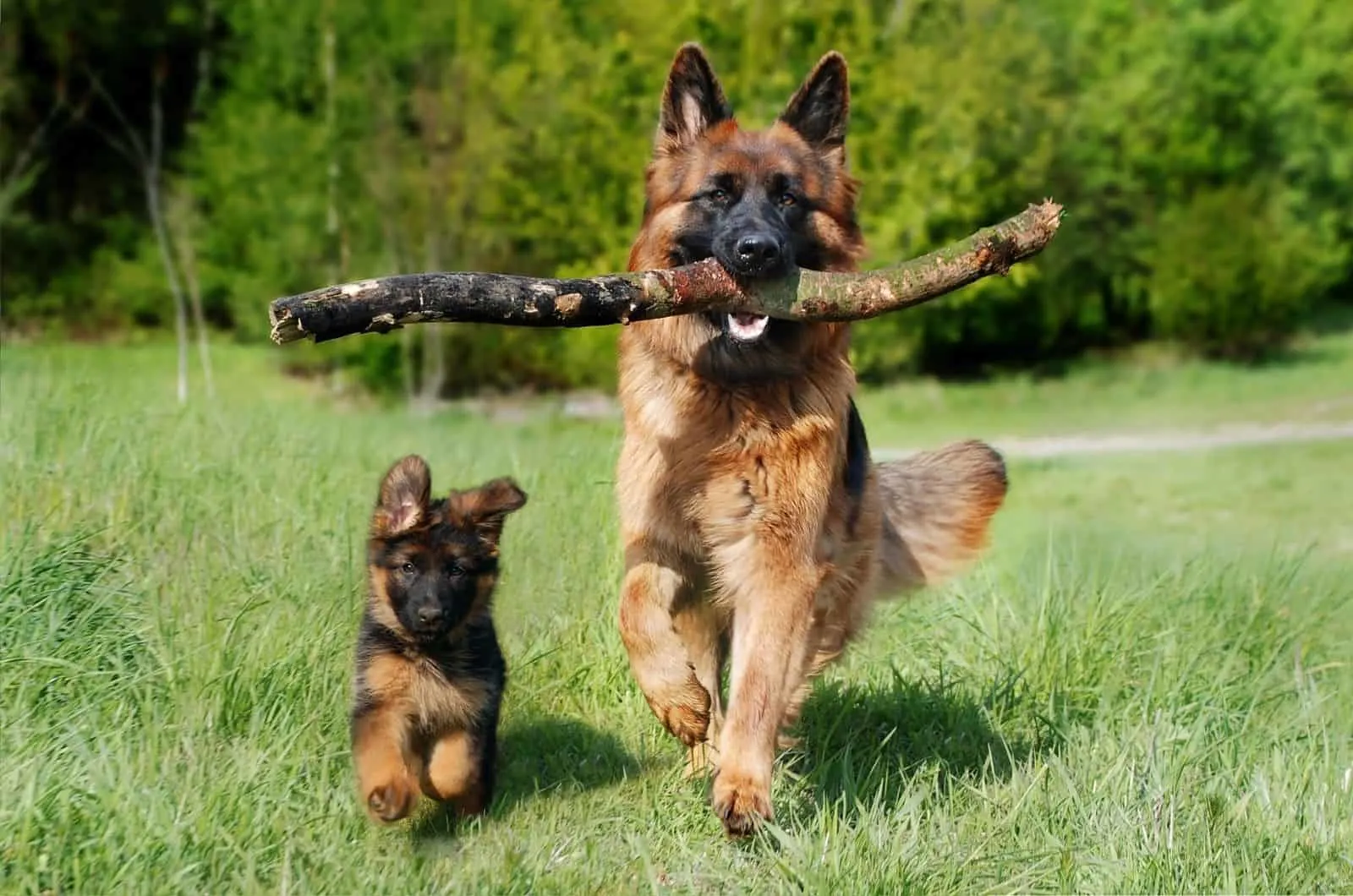 With over 30 years of experience in breeding, importing, and training world-class working German Shepherds, Jagermeister German Shepherds is run by Carlos Rojas, who has bred many award-winning dogs. You can find this breeder in New Jersey, New York. They're quite popular, so you should contact them or fill in the form to reserve puppies.
Breeding Processes: This breeder produces puppies for companionship and personal protection. Also, they have German Shepherds for canine sports, law enforcement, and therapy.
Health Guarantees: All German Shepherd puppies have a guarantee on hip dysplasia up to 24 months.
Facility: This breeder owns a large and accommodating 12-acre training facility, which is 4 miles from New Jersey's Six Flags Great Adventure. They also offer training courses for puppies starting at 5 months and older and other training programs to fit your needs, e.g., basic/advanced obedience, personal protection, and Schutzhund competition.
They also own two fenced-in play yards that can be used during training courses and visits to get to know the dogs. The facility also has an Olympic-sized training field and everything you need to train your dog.
What's The Verdict?
Now that you know all the finest German Shepherd breeders in the USA, which one will you choose to buy from? The German Shepherd is one of the most popular breeds. No wonder there are so many excellent breeders specialized in this awesome dog breed.
Read More:
The Top 11 Best German Shepherd Breeders In Ontario Of 2022
Top 7 Best German Shepherd Breeders In Arizona Of 2022
Top 8 Reliable German Shepherd Breeders In Virginia!