We have stepped deep into the year 2022. With so much going around, many dog lovers across the United States are deciding to adopt a new furry companion that will make each day memorable.
Perhaps you are one of the future dog owners who is currently looking for a new best friend. Well, since you have arrived here, I am assuming that you are located in or close to Washington state. Spoiler alert — we're going to talk about the best dog breeders in Washington!
It's okay if you still haven't decided which dog breed you want.There is a lot to choose from, right?
Whether you are brainstorming between a small Chihuahua, or a large German Shepherd, or the smartest Border Collie, we gathered the best dog breeders in Washington who will help you ease the choice.
Puppies For Sale In Washington
It's hard to precisely say how many dog breeders there are in Washington state. In fact, the number of dog breeders in Washington has drastically increased in the past few years.
Controlling and monitoring such a big number of dog breeders was practically impossible. So, throughout time, many irresponsible and unethical dog breeders flooded the scene.
For many years, animal lovers have raised awareness about unethical institutions like puppy mills and pet stores with the aim of cutting down bad breeding practices.
Washington is the fourth state in the United States to prohibit the selling of puppy mill puppies at pet retailers beginning April 2021.
Although this is a huge step forward in completely eradicating unethical dog breeding, there are still unlicensed and unverified dog breeders in Washington state. It's also necessary to inform all potential dog owners about this.
So, to avoid getting yourself unknowingly involved with such breeders, we are bringing you the best dog breeders in Washington that you can trust.
1. Wandering Acres Ranch, Chehalis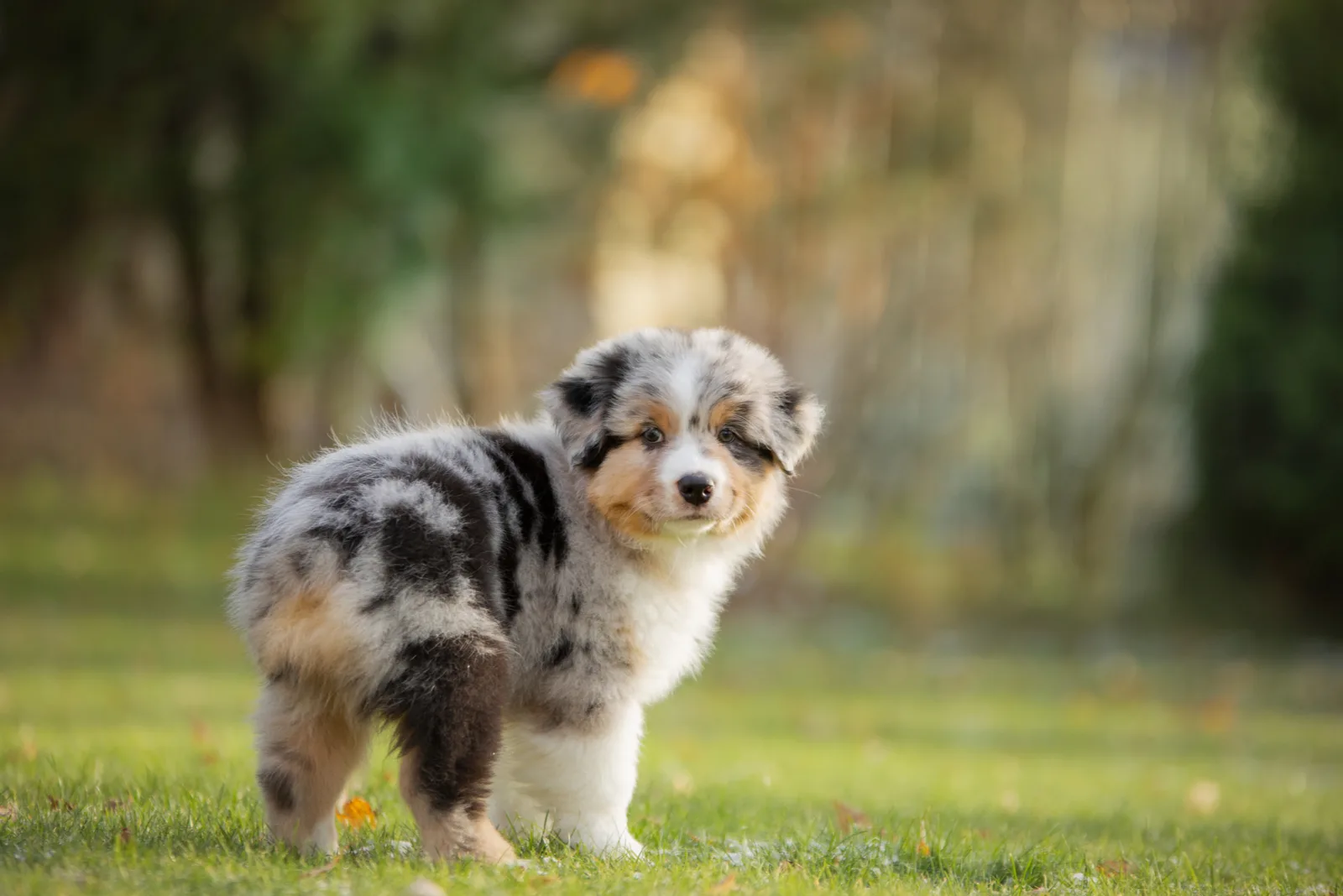 Are you a fan of Australian Shepherds? Let me tell you, I absolutely LOVE them!
Wandering Acres Ranch has just what every Aussie dog enthusiast wants! This ranch is home to some of the cutest Aussies in Washington state.
Who They Are
Meet Joel and Amanda, a couple who are living their best farm life in Chehalis. With determination and hard work, their ranch became a healthy environment for many farm animals.
Chickens, bunnies, cats, horses, cows, goats, pigs, and most importantly — Australian Shepherds are all together living on the Wandering Acres Ranch.
Breeding Program
It seems that Australian Shepherds are often the ones running this ranch! I mean, they simply need to herd all the livestock. This wouldn't have been possible if Joel and Amanda hadn't developed an incredible breeding program that preserves the Aussie's herding instincts and fun-loving temperaments.
They are developing high-quality Aussies that make both diligent working dogs and amazing show dogs. To achieve such amazing results, Wandering Acres Ranch carefully picks a quality Aussie breeding stock.
You should see the variety of coat colors their puppies inherit – Wandering Acres Ranch is home to unique black Australian Shepherds!
To top it all off, their Aussies are healthy, purebred dogs that undergo regular veterinary check-ups.
What They Offer
These Aussies are AKC and ASCA registered and perfect for active families. Before going to its new home, the Wandering Acres Australian Shepherd puppy receives all vaccinations and undergoes necessary health tests.
As a new Aussie owner, you are getting a socialized, healthy, and gorgeous Aussie puppy! See more what they have to offer in links down below.
Wandering Acres Ranch details
Email: [email protected]
Website: Wandering Acres Ranch
Phone: +1 206-915-6322 or + 1 360-941-1753
Location: Chehalis, WA 98532, USA
Facebook: Wandering Acres Ranch
Instagram: @wanderingacresranch
2. Barberry Brook Australian Labradoodles, Arlington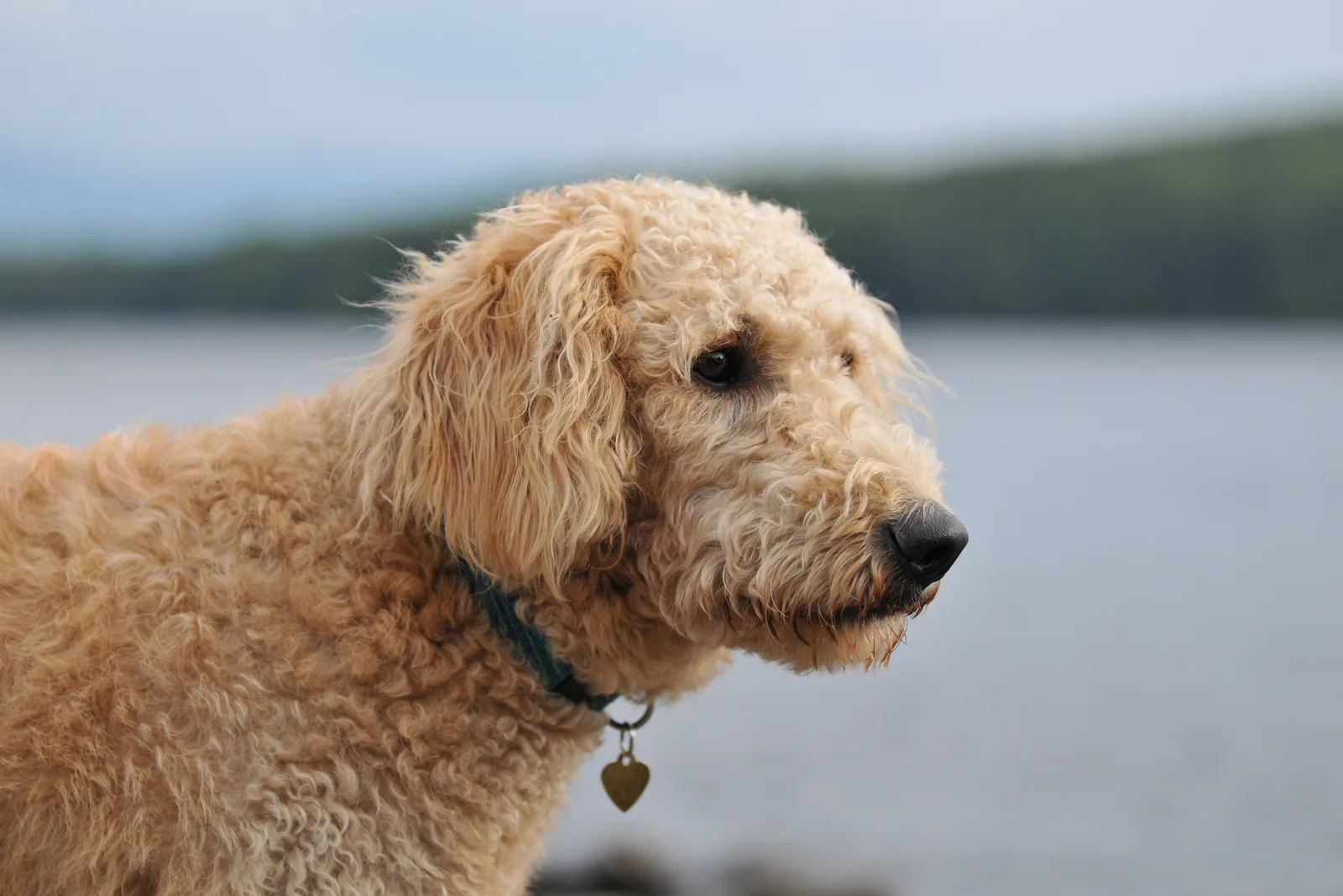 Next up we have an ethical Labradoodle breeder from Arlington. If you don't know what a Labradoodle is, it's a unique cross between a purebred Labrador Retriever and a purebred Poodle – the cutest hybrid dog ever!
Who They Are
Have you heard of a Gold Paw Status health certification? Well, now you have! Barberry Brook earned this award for being an amazing Labradoodle breeder. This is the ALAA certification that shows excellent breeding practice.
They raise all of their sweet Labradoodles at home, where they are socialized with all family members and other pets.
Breeding Program
Barberry Brook's unique breeding program is based on developing high-quality multi-generational medium and mini Australian Labradoodles. If you don't know what a multi-generational Australian Labradoodle is, it's a Labradoodle pup whose both parents are, well…Labradoodles!
That being said, Barberry Brook's puppies inherit a low to almost non-shedding fleece coat that comes in a variety of colors. This makes their Labradoodle a good choice for dog lovers who are suffering from allergies and asthma!
Their Australian Labradoodles come in miniature, medium, and medium to large sizes.
What They Offer
With a Barberry Brook Labradoodle puppy you're not only getting a companion, but you are also getting a service and therapy dog. Their Doodles inherit warm and fun-loving personalities that light up the room!
Moreover, each of their Labradoodles is microchipped and comes with veterinary records and a two-year health guarantee against genetic health conditions.
And it doesn't end here! Barberry Brook's team is kind enough to provide each new Labradoodle owner with a puppy packet (it includes lots of goodies!) and a lifetime breeder's support.
Barberry Brook Labradoodles details
Email: [email protected]
Website: Barberry Brook Labradoodles
Phone: +1 253-208-8969
Location: 26618 2nd Ave NE, Arlington, WA 98223, United States
Facebook: Barberry Brook Labradoodles
Instagram: @barberrybrooklabradoodles
3. Vertrag Rock Rottweiler/Treaty Rock Rottweiler, Spokane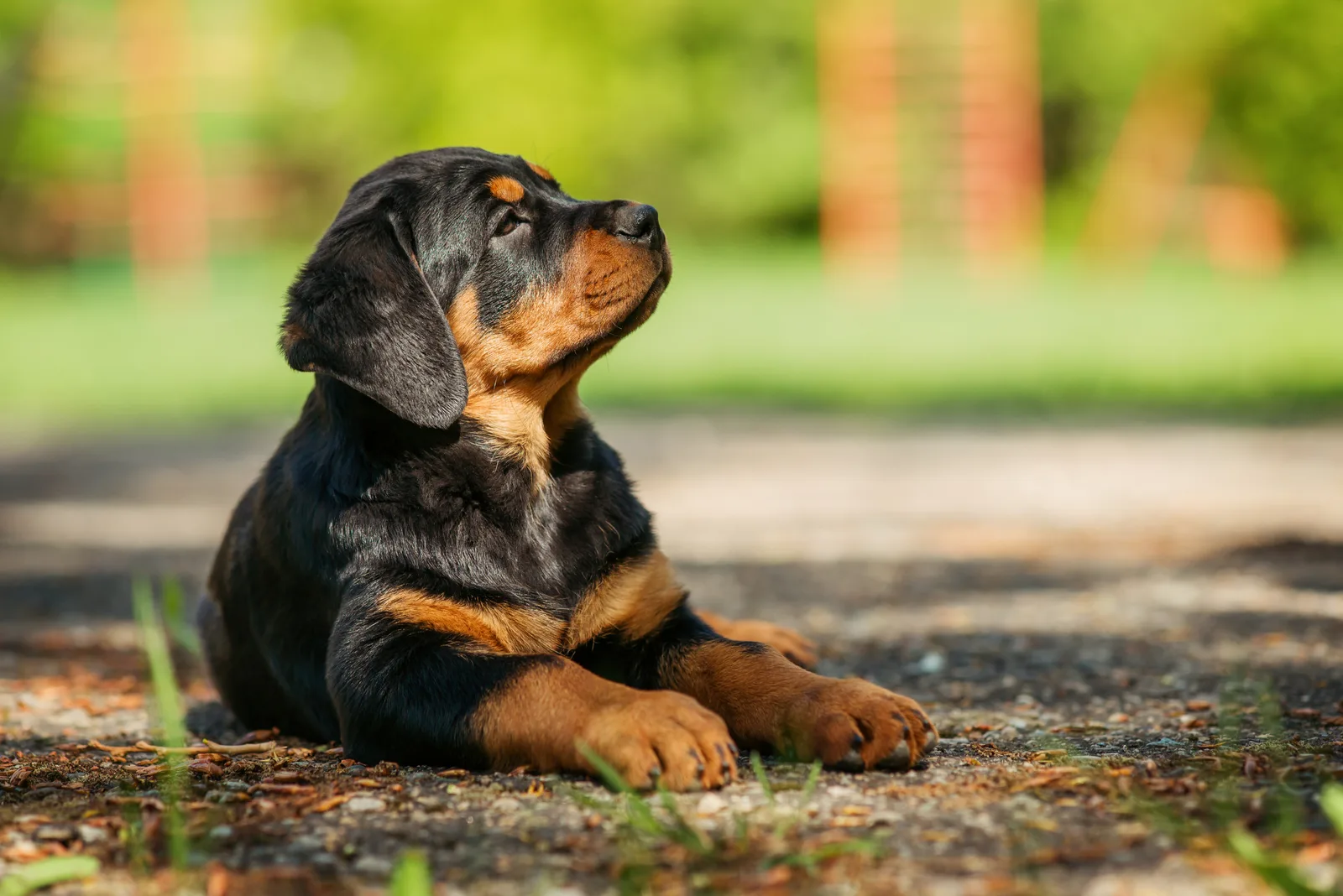 This reputable Rottweiler breeder is located near Spokane, Washington. Breeding quality Rotties is more than just a job for the Treaty Rock Rottweiler team.
Let's see what they have in store!
Who They Are
With over twenty years of experience, Vertrag Rock Rottweiler/Treaty Rock Rottweiler is focused on preserving and educating the public on this beautiful dog breed.
Vertrag Rock Rottweiler/Treaty Rock Rottweiler's team produces incredible champion European and German Rottweiler bloodlines while adhering to the Code of Ethics.
Trustworthy and friendly relationships with Rottie lovers and Rottie owners-to-be, are among the main focuses of this ethical breeder.
Breeding Program
We're talking about a hobby breeder that takes Rottweiler breeding to a whole new level!
The fact that they thoughtfully choose Rottweiler sires and dams to introduce into their breeding program only tells you about the incredible results. Male and female Rottweiler parents must undergo health testing and veterinary check up before mating.
Each Rottweiler puppy litter is welcomed in the safety of their home. They even have a birthing room made just for the Rottweiler momma! How cool is that?
Food plays an important role in the breeding program, so they feed their pups a healthy raw diet.
What They Offer
Choosing this breeder means that you're getting a healthy Rottweiler that is bred within the breed standards. And that's only the beginning.
All of their Rottweilers have complete freedom — they're allowed to leave and enter the house whenever they want to. This reputable breeder made a whole play area outside. And what this really means is that they are doing an incredible job at raising sound and happy Rottweilers.
Their puppies are used to all sounds, smells, and different daily interactions, which makes them the most socialized pooches in Washington!
Treaty Rock Rottweiler details
Email: [email protected]
Website: Vertrag Rock Rottweiler/Treaty Rock Rottweiler
Phone: +1 509-251-4485
Location: 8900 S Mullen Hill Rd #638, Spokane, WA 99224, United States
Facebook: Treaty Rock Rottweiler
4. Golden Beaches, Poulsbo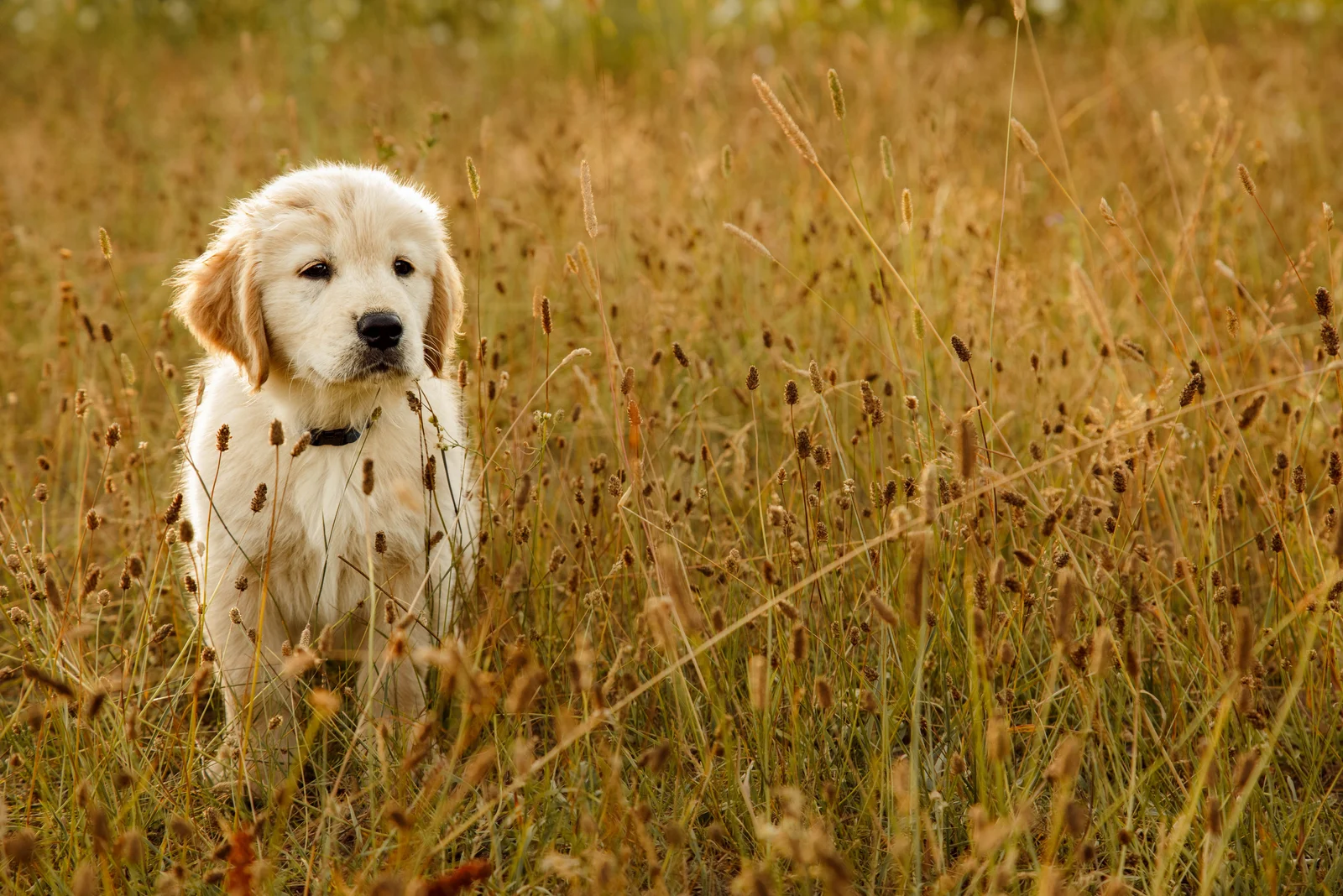 Golden Retrievers are what the buzz is all about! And Golden Beaches will tell you all about it! This reputable Goldie breeder is located in Poulsbo, which is an hour and a half drive from Seattle.
Who They Are
Meet Diana, a dog lover and the founder of Golden Beaches. Diana has been breeding Golden Retrievers for over ten years. Due to the fact that this family is located in the Pacific Northwest, both Diana and her Golden Retrievers have a lot of things in nature.
Golden Beaches is spread across 3 acres of land on the Puget Sound of the Salish Sea. What an amazing environment!
Breeding Program
Golden Beaches is known for developing extraordinary English Cream Golden Retrievers. They are American Kennel Club (AKC) registered family breeders, which means that their Golden puppies are AKC registered.
Their show Golden Retrievers derive from high-quality European Champion bloodlines that have been imported and introduced into this breeding program. This makes Golden Beaches Retrievers great candidates for conformation and performance dog shows.
What They Offer
Thanks to their thoughtful breeding program, both male and female Golden Retriever puppies inherit wonderful personalities.
Alongside a healthy purebred Golden Retriever puppy, new owners get two health guarantees: two-year hip guarantee and a five-year health guarantee. Besides that, full pedigree papers and AKC registration documents are included.
Golden Beaches offers the perfect family companions. Their Golden Retrievers are outgoing, playful, and ready to follow wherever you go!
Adventurous upbringing made their puppies great hiking buddies.
Golden Beaches details
Email: [email protected]
Website: Golden Beaches
Phone: +1 206-717-4975
Location: Kitsap Peninsula, Poulsbo, WA, United States
Facebook: Golden Beaches
Instagram: @goldenbeachretrievers
5. Von Kue Hounds, Vancouver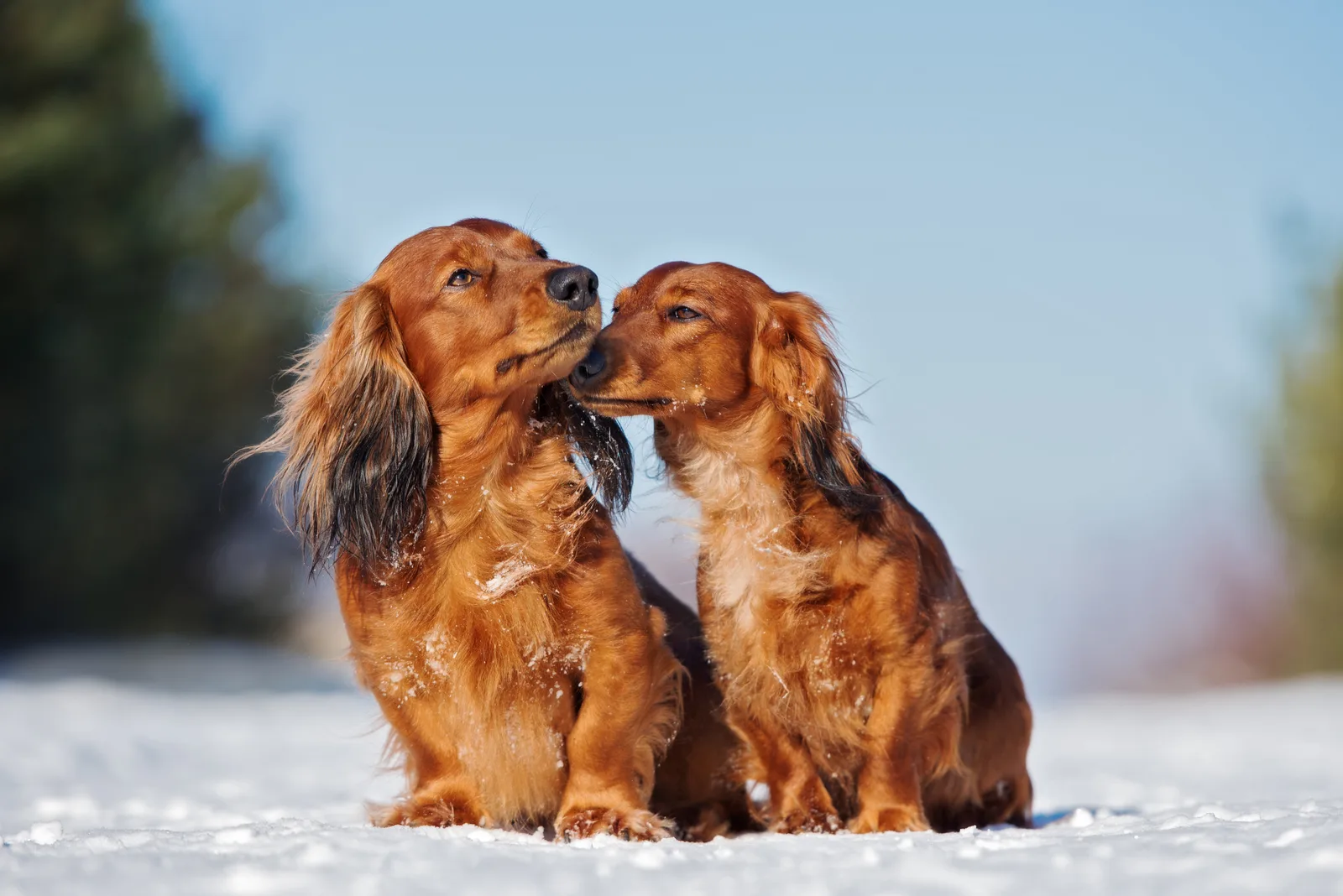 Von Kue Hounds is the name behind a successful Standard Longhaired Dachshund breeding practice. Let's see how these reputable Washington-based breeders produce the healthiest sausage dogs in the U.S!
Who They Are
Carol has been involved with Doxies for the last forty years. Up until now, she has raised many AKC champion Dachshunds that also proved to be the most affectionate family dogs.
As an active member of two Dachshund clubs, Carol aims to develop healthy and sound Dachshund dogs.
Breeding Program
Von Kue Hounds' success lies in a quality Dachshund breeding program. Their Doxie foundation is carefully chosen in order to produce a healthy and a beautiful litter. As a result, Von Kue's Dachshund puppies are born as healthy as they can be. And they stay healthy throughout their life.
The secret behind this is health testing the Dachshund parents. Each of them must be PRA (progressive retinal atrophy) clear and healthy in order to produce healthy offsprings.
Different Dachshund colors can be found at Von Kue Hounds' kennels. So it's up to you to decide between black and tan, chocolate, cream, to tan dapple (and many more).
What They Offer
Von Kue Hounds provide readable pedigrees on their website. This way potential Doxie owners can inform themselves better about the quality bloodlines.
They offer healthy Dachshund pups with champion heritage. Von Kue's Dachshunds make great show dogs and family pets.
Von Kue Hounds details
Email: [email protected]
Website: Von Kue Hounds
Location: Vancouver, WA, United States
Facebook: Von Kue Hounds
YouTube: Von Kue Hounds
6. Johnson Point Labradors, Olympia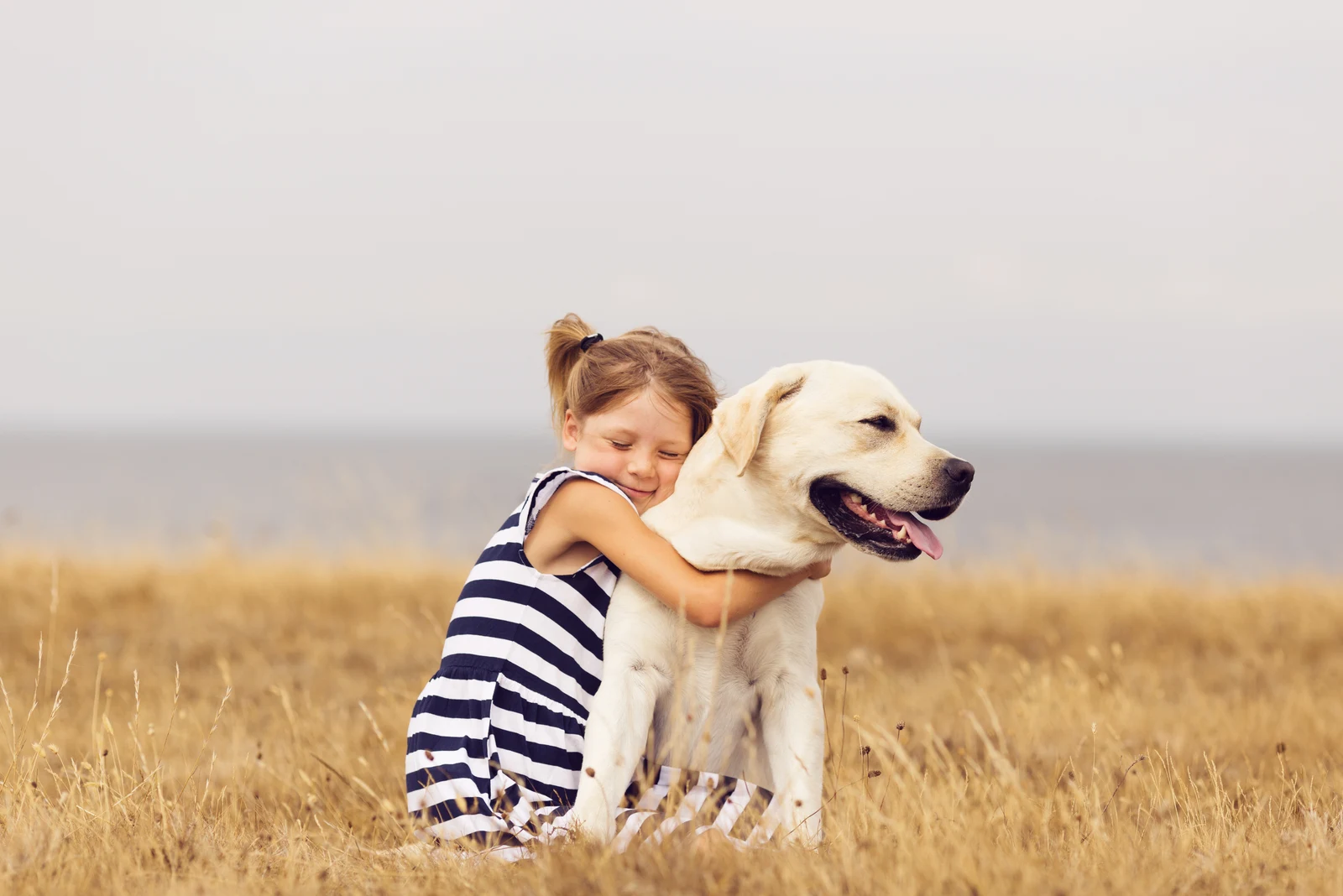 Of course there has got to be a Labrador Retriever breeder on our list. But, this is no ordinary dog breeder! Here's what's up.
Who They Are
Johnson Point is a family Labrador Retriever breeder who is located on 2 acres of land in Olympia. Their story started six years ago, when this family brought home the cutest Labrador Retriever pup.
Soon, their first Labrador got its new friend, and ten years later they welcomed their third Labrador Retriever. Well, the rest is history!
Breeding Program
The Johnson Point team built a puppy barn in which they raise their purebred Labrador puppies. Each day they monitor the Labrador puppy growth and they make sure that each pup is well cared for.
They practice Early Neurological Stimulation throughout the socialization process that begins as early as 3 days of age!
Each of their breeding Labrador Retriever stock is clear of genetic health issues. Their dogs undergo OFA hip and elbow health check, along with OFA CAER exams.
What They Offer
Alongside healthy pups, you can find almost all Labrador Retriever colors at this reputable breeder!
The Johnson Point team makes sure each Labrador puppy is dewormed by two, four, six and eight weeks of age. When they reach seven weeks of age, puppies receive their first vaccination. At eight weeks of age you can pick up your Lab from Johnson Point breeders.
For more information about the adoption process, visit Johnson Point's website.
Johnson Point Labradors details
Email: [email protected]
Website: Johnson Point Labradors
Phone: +1 360-818-4603
Location: 8649 Littlerock Rd SW, Olympia, WA 98512, United States
Facebook: Johnson Point Labradors
7. Pups By Taylor, Bothell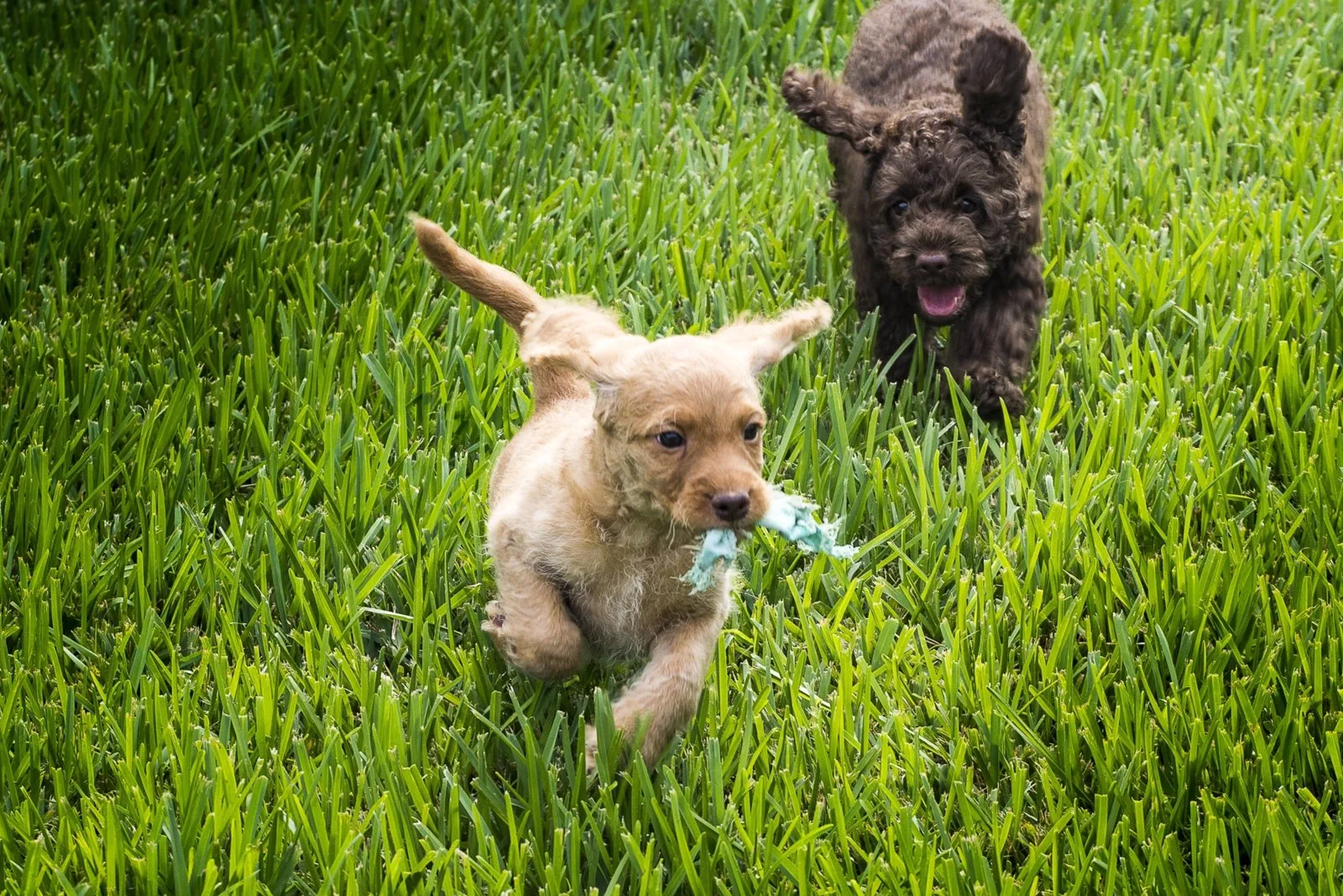 Pups By Taylor are the talk of the town! Taylor breeds, raises, and pampers her pups in south Snohomish. What kind of puppies do they breed, you ask?
Well, Pups by Taylor breeds quality Doodles! We're talkin' miniature Labradoodles, Goldendoodles, and Double Doodles!
Who They Are
Taylor is an exceptional Doodle breeder. Since 2014, Taylor has been breeding the cutest Doodle dogs in Washington state!
She is an experienced dog breeder who understands the commitment of breeding and having a pup. Therefore, Taylor selflessly shares her experience and knowledge with all Doodle lovers across the U.S.
Breeding Program
All of their Doodles are health tested for hip and elbow dysplasia by the OFA. She also maintains records of genetic profiles of each Doodle puppy.
Taylor carefully selects compatible sires and dams to produce high-quality low to non-shedding miniature Doodle puppies. I mean, their coats are something else — fluffy, curly, soft, and hypoallergenic!
Her quality breeding program produces healthy Doodle puppies which means happy dogs and happier owners.
What They Offer
Taylor is dedicated to providing her pups with adequate socialization and training. Even though she is not a professional dog trainer, Taylor's pups undergo efficient crate training, litter box training, and start with command training.
You do not have to worry about initial veterinary treatments and check-ups because Taylor takes care of that before their puppy goes to a new family.
There are many great reviews on this reputable breeder. Check out her socials to find out more!
Pups by Taylor details
Website: Pups by Taylor
Phone: +1 206-659-5116
Location: Bothell, WA 98012, United States
Facebook: Pups by Taylor
Instagram: @pupsbytaylor
YouTube: Pups By Taylor
Twitter: @PupsByTaylor
8. Joyful Yorkies, Battle Ground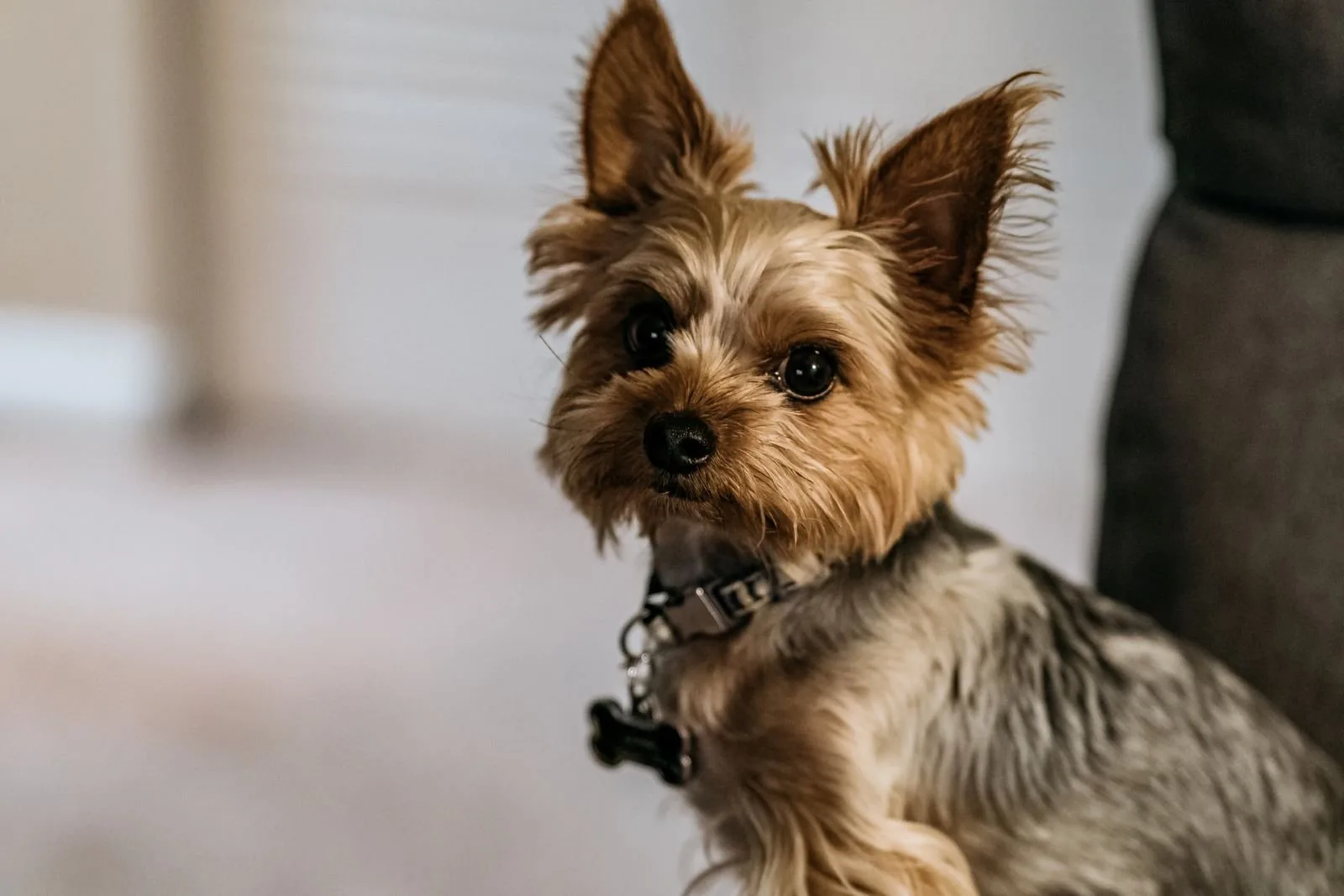 Save the best for the last, right? Well, let me introduce you to a small breeder of adorable Yorkshire Terriers.
Who They Are
Known for breeding traditional purebred Yorkies, this Washington-based breeder produces the most high-quality pups. Their story started with Parti Yorkies, after which they switched to breeding traditional Yorkies.
Soon, their breeding program gave birth to the best Yorkie bloodlines in the state.
Breeding Program
From head to paw, the Joyful Yorkies are perfect puppies thanks to an excellent breeding program.
These Washington based Yorkie breeders pick each parent dog by hand, while paying a lot of attention to pedigree. Both female and male Yorkie dog parents must be in top shape before entering the breeding program.
This whole process results in Yorkie puppies that inherit silky coats, wonderful temperaments, and a variety of coat colors.
What They Offer
Joyful Yorkies are proud to raise their puppies at home. After all, such Yorkies develop a good sense of socialization that helps them later in life.
Joyful Yorkie puppies are backed with AKC registration and a one year health guarantee against hereditary diseases. Also, all puppies have their tails docked and dew claws removed.
Joyful Yorkies details
Email: [email protected]
Website: Joyful Yorkies
Phone: +1 360-566-5273
Location: Battle Ground, WA 98604, United States
Facebook: Joyful Yorkies
Instagram: @joyfulyorkie
Final Thoughts
Getting a new puppy is pawsome, right? However, finding the right dog breeder can be a bit ruff.
This article is kind of like a neat collection of the best dog breeders in Washington. We are proudly labeling them as "the best dog breeders" because they really are just that!
Their breeding programs are thoughtfully planned in accordance with professional veterinarians and dog behaviorists. Each dog breeder on our list is very knowledgeable and always ready to answer your questions.
It just takes one message to get in touch with them!
Related Content
• German Shepherd Breeders In Washington: PupVine's Top 13
• French Bulldog Breeders In Illinois: Best 9 Frenchie Breeders In This State