If you are on the lookout for the best Toy Poodle breeders in the USA, then we have the perfect guide for you!
These toy dogs are an absolute delight. They are smart, joyful, and utterly adorable to have around. However, you shouldn't be fooled by their innocent appearance as they can be quite the athletes beneath their dense, curly coats.
Besides being ranked as the second most intelligent dog breed in the world, Poodles are also known as hypoallergenic dogs. The non-shedding property of their coats is just one of many reasons Toy or Miniature Poodles make great additions to any family.
If you wish to introduce one of these cuties into your life, but don't know exactly where to start your search, don't worry. In this article, we will provide you with all the information you need to get your hands on one of these fluffy furballs.
Toy Poodle puppies for sale in the US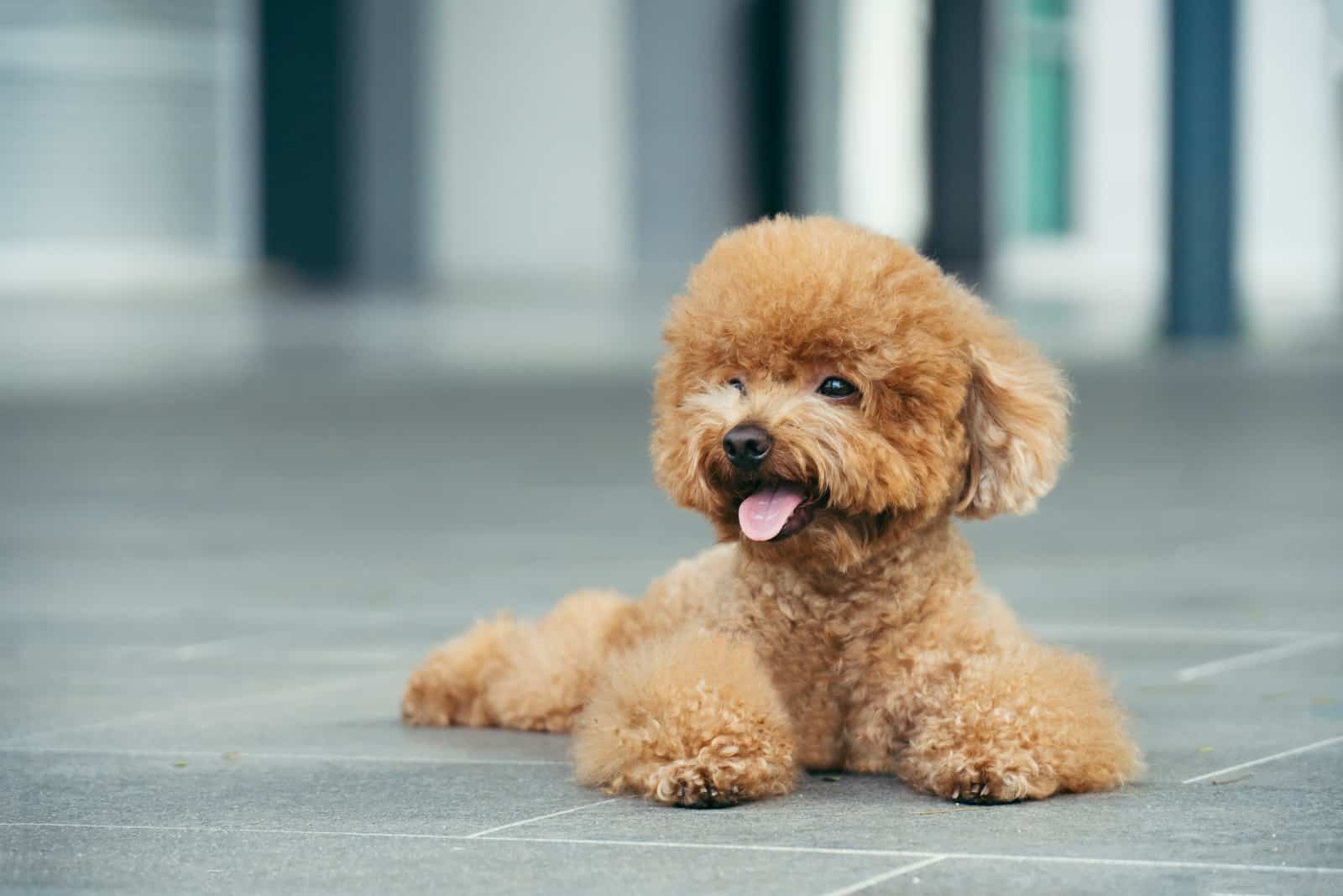 If you are looking to buy a dog from unknown Toy Poodle breeders in the United States, we would highly recommend doing your due diligence and thoroughly researching the breeder you are dealing with before making any financial decisions.
There are numerous irresponsible and unethical breeders lurking around just waiting to scam unsuspecting dog lovers. Also, you wouldn't want to support organizations like puppy mills that breed just for the sake of profits with little to no regard for their dogs' wellbeing.
With that said, the breeders we list in our article are reputable and high-quality Toy Poodle breeders. You can choose the one closest to you, and rest assured you will get a healthy and happy pooch. So, without further ado, let's go over some of the best Toy Poodle breeders in the US.
1. PuppySpot Toy Poodles
If you are looking for a place where you can find high-quality Toy Poodle puppies, we highly recommend giving PuppySpot a shot. The main advantages of getting a puppy online from this platform are the really short wait time as well as that only reputable Poodle breeders get the chance to advertise on their website.
So, if you wish to get a Miniature Poodle for yourself in a relatively short period of time, you should start your search on PuppySpot. Most of the breeders listed in our article have a wait time of several months, one year, or even several years!
With PuppySpot, there is no such hassle. All you need to do is filter your search by "miniature" size and start browsing dozens and hundreds of listings. You can further narrow down your search by filtering by age, coat color, gender, and price to get the perfect pooch to your preference.
The PuppySpot platform has already sold over two hundred thousand puppies, so you can rest assured that it is a safe place to get a furry friend!
Toy Poodle breeder details:
Website: PuppySpot Poodles
Phone: 866 434 6793
2. Carolina Mini Poodles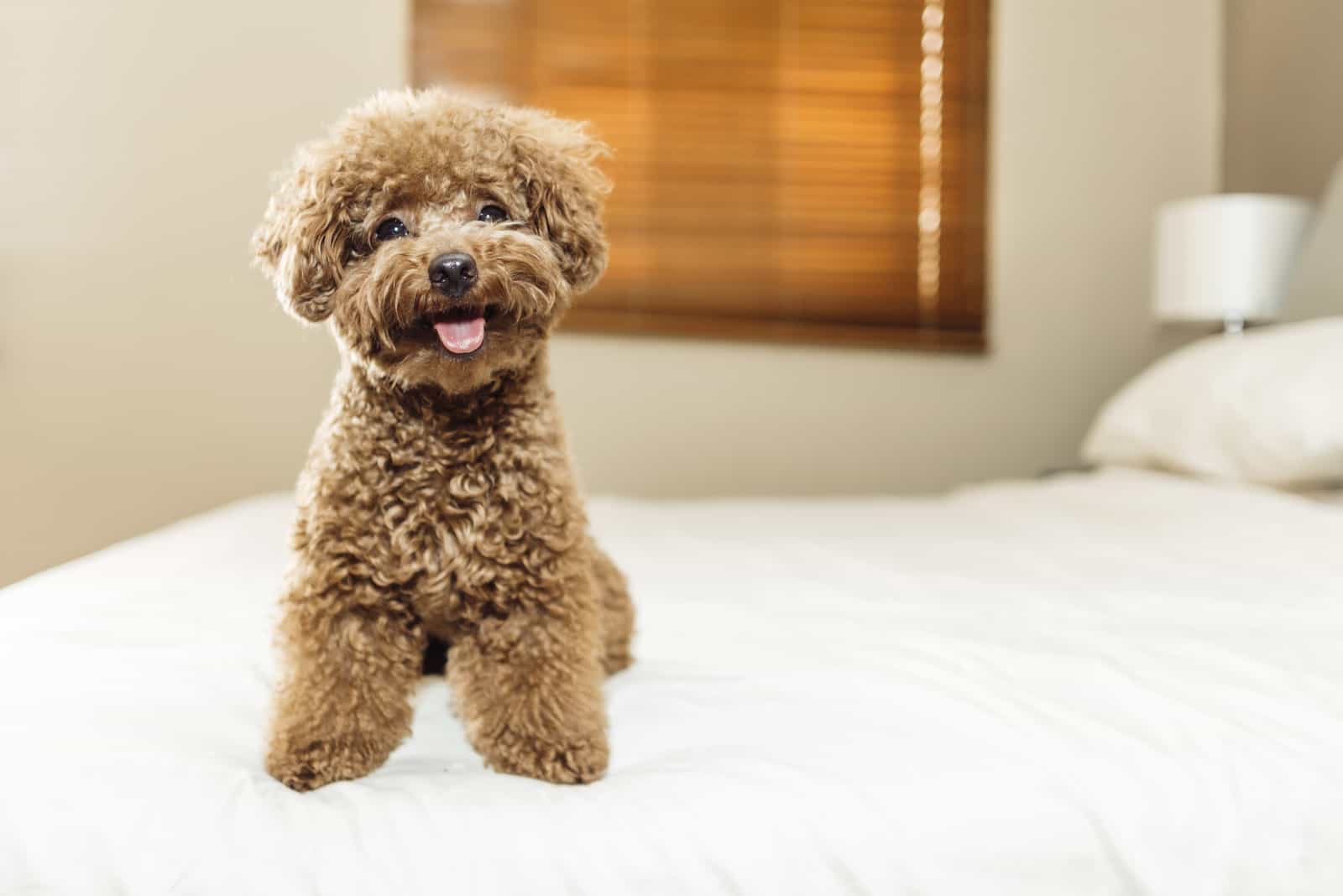 Located in Greensboro, North Carolina, this home-based, family-run breeding facility is known for producing healthy Mini Poodles in a friendly and affectionate environment.
All of the puppies you will find here are bred according to Canadian Kennel Club (CKC) and American Kennel Club (AKC) breeding standards.
Their Mini Poodle puppies are not only well socialized by the time they reach twelve weeks of age but are also provided with genetic testing as well as regular health checkups from the moment they are born.
After your application to buy a puppy has been approved, and you go to pick up your new furry bestie, you will receive a goodie basket that includes a bag of high-quality puppy food, favorite toys, a health guarantee, potty training pads, and registration documents. On top of that, your pooch will get a puppy blanket with its mother's scent on it so it can more easily transition into its new home.
Toy Poodle breeder details:
Location: Greensboro, North Carolina, US
Website: Carolina Mini Poodles Website
Email: [email protected]
Phone: 336 254 5311
3. Danube Poodles
The main breeder and founder of the Danube Poodles breeding facility is Timea R. Bodi. She is a veterinary technician known for using her Romanian family tradition of producing and raising healthy, happy, and joyful Toy Poodles.
She is a strong advocate against kenneling dogs and provides her pups with more than enough space to exercise, play, and get used to all sorts of smells, sounds, and sights.
At Danube Poodles, the main focus is on producing diligent, happy, healthy, and active Poodles. All of the puppies that come out of their breeding program are well socialized to help them overcome the early fears of interacting with people or other animals.
The puppies come into contact with dogs, cats, and other small animals on a daily basis to help prepare them for any environment they might be sent off to. On top of this, the Danube Poodles breeding facility specializes in matching its customers with the right puppies, thus creating happy relationships for many years to come.
Toy Poodle breeder details:
Website: Danube Poodles Website
Email: [email protected]
Phone: 410 603 4977
4. Orlando Poodle Club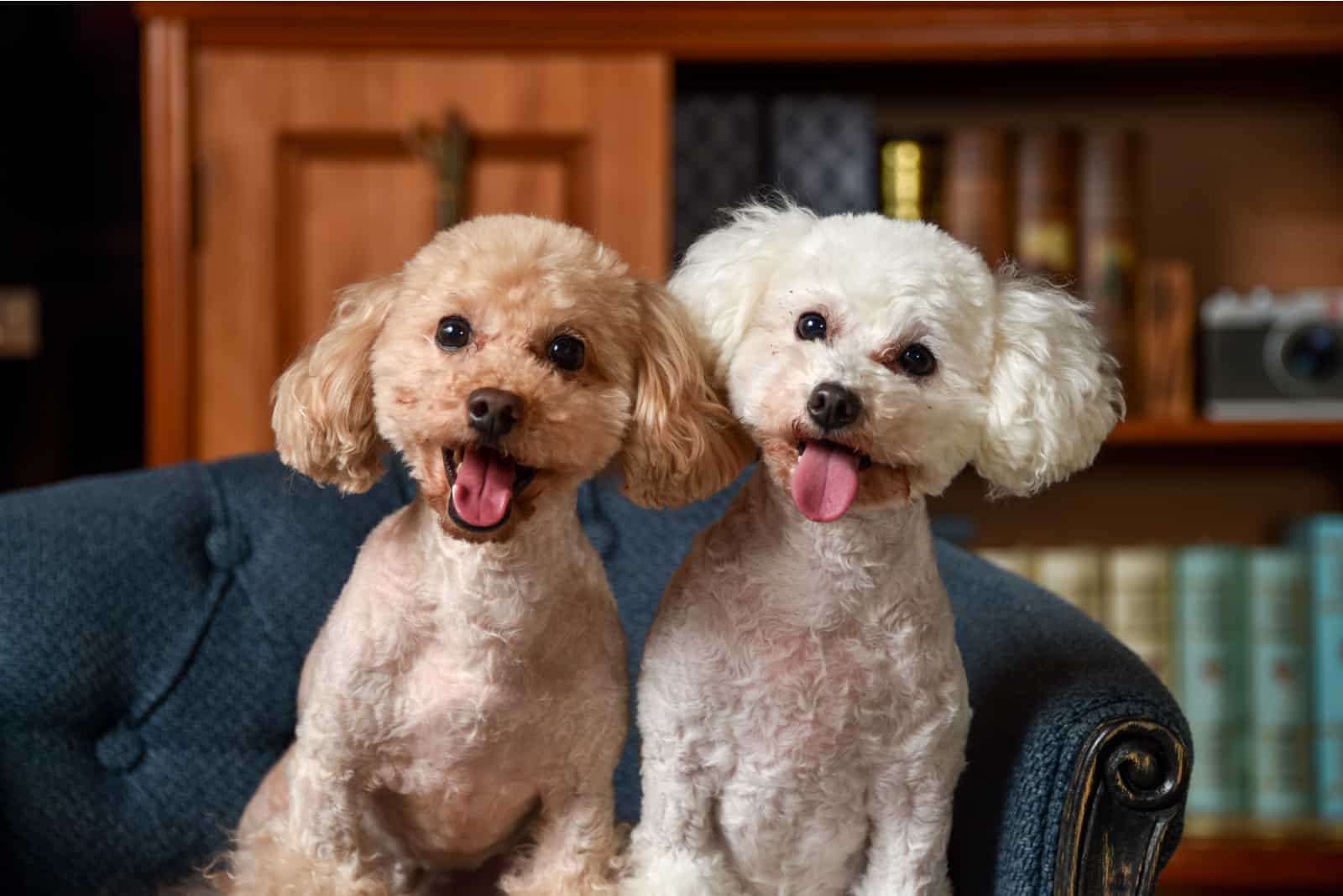 At the Orlando Poodle Club breeding outfit, the breeders are highly committed to producing top-quality Toy Poodles for championships and the home environment.
The breeders regularly screen their breeding dogs and puppies for any health issues to maintain the proper wellbeing and health of each of their litters. They also claim that their Toy Poodles are the friendliest and most active in the US.
Since Poodles can sometimes be harder to groom, the breeders approach grooming sessions with lots of care. They also teach potential Poodle owners how to properly take care of their new puppy's coat and give them tips on training and further socialization. If you live in Orlando or the vicinity, make sure to check out this breeding facility and take a look at their available puppies.
Toy Poodle breeder details:
Location: Orlando, United States
Website: Orlando Poodle Club Website
Phone: 240 346 5192
5. Lowry Toy Poodles
At this breeding outfit, you can expect to come across some of the healthiest and best-bred Toy Poodles in the state of Alabama.
The breeders at Lowry Toy Poodles have many years of experience in dealing with the Poodle breed and are knowledgeable enough to know how to cater to their customers.
The puppies you will find at this breeding facility are treated as family members and are properly socialized with adults and children from an early age. They are given ample amounts of care and love so that they can easily adapt to their new forever homes as loving pets.
All of the puppies produced at the Lowry Toy Poodles breeding kennel are CKC and AKC registered and raised with care to become graceful, sound, quality, and beautiful adult dogs.
Each puppy comes with a complete vet checkup and all of the necessary health certificates for you to consult your vet with. The staff at Lowry Toy Poodles is always open to any questions or concerns their customers might have, so feel free to contact them via phone or email.
Toy Poodle breeder details:
Location: Alabama, United States
Website: Lowry Toy Poodles Website
Email: [email protected]
Phone: 256 634 6464
6. Sunny Acres Kennel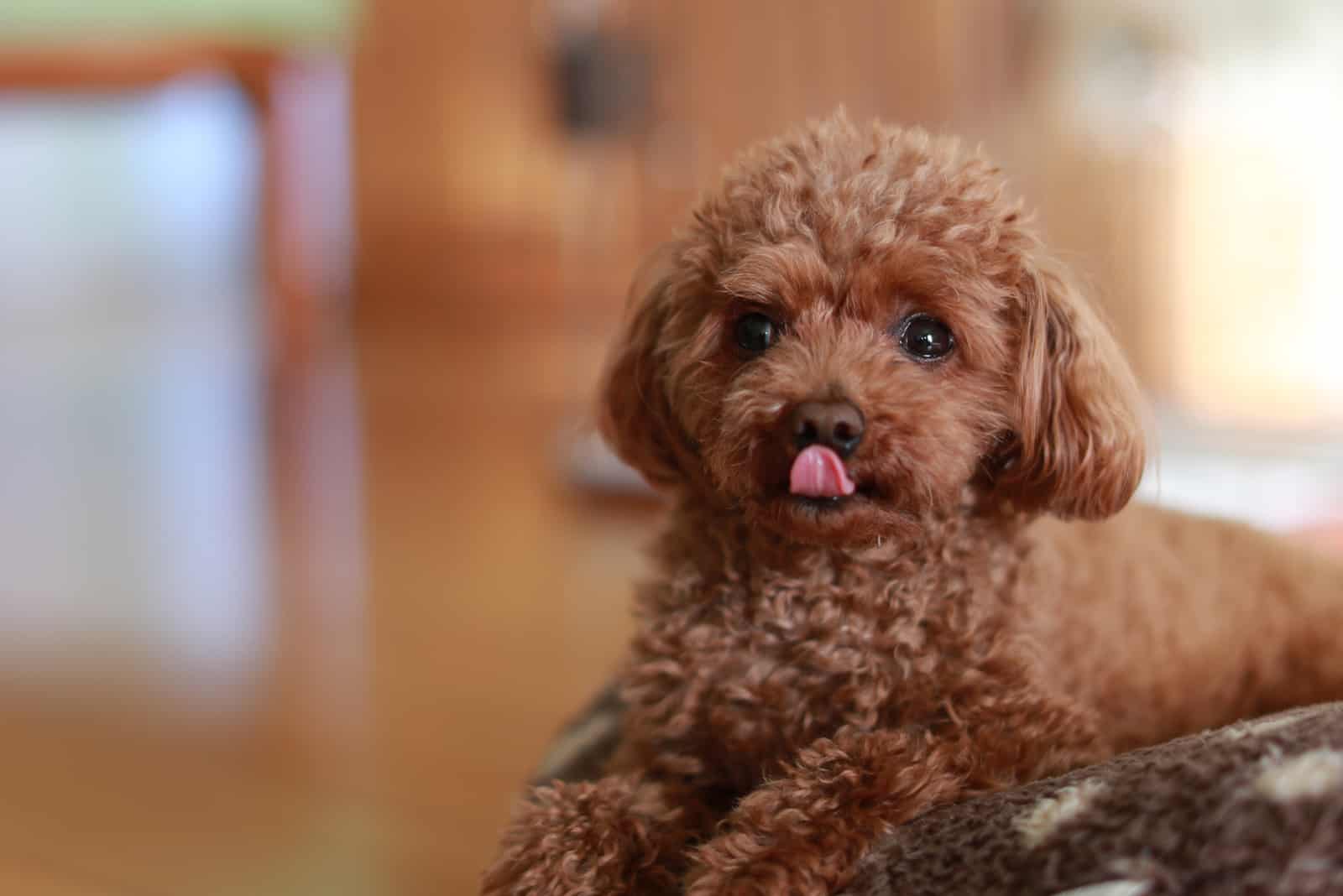 If you want a happy and healthy Toy Poodle by your side, look no further than Sunny Acres Kennel. The breeders here go above and beyond to match you with a puppy that best suits your activity level and lifestyle.
Sunny Acres Kennel is a family-owned breeding program that specializes in breeding and raising healthy, sound, active, and top-quality Toy Poodle puppies.
They carefully match their breeding dogs to produce the healthiest and happiest puppies possible. The top priorities of the Sunny Acres' breeding program are the health and safety of their breeding pups and their offspring, making it a great place to get a new furry friend.
Their years of experience will prove to be a great asset when it comes to pairing their dogs with the best homes. So, rest assured you will get a healthy Poodle puppy that fits your preferences.
Toy Poodle breeder details:
Location: New Holland, United States
Website: Sunny Acres Kennel
Phone: 717 354 7626
7. Mini Poodles and Doodles
Mini Poodles and Doodles is one of the best Toy Poodle breeders in the state of Texas. This small-scale, family-owned kennel takes exceptional care of their breeding dogs to ensure the healthiest litters possible.
Their breeding program specializes in producing service dogs, therapy dogs, and emotional support dogs. They are licensed by the Poodle Club of America and encourage biosensor training at their facility.
The breeders also spend lots of time and energy raising their Poodle puppies to become the best canine companions to their new owners.
Mini Poodles and Doodles also provides health certificates, health records, and any other information you might need regarding the puppy you choose to assure you of its good health. This makes it a lot easier on your vet, as they will have all the information they need to get to know your pooch better.
If you choose to purchase a Poodle Puppy from Mini Poodles and Doodles, apart from getting a high-quality pup, you will also receive a litter box to help it adjust faster to its new environment. Also, if this facility isn't exactly in your neighborhood, don't worry.
The facility has a nationwide delivery service that can be made through an appointment to deliver the puppy of your choice to your doorstep.
Toy Poodle breeder details:
Location: Texas, United States
Website: Mini Poodles and Doodles Website
Phone: 903 405 1178
8. Tiny Companions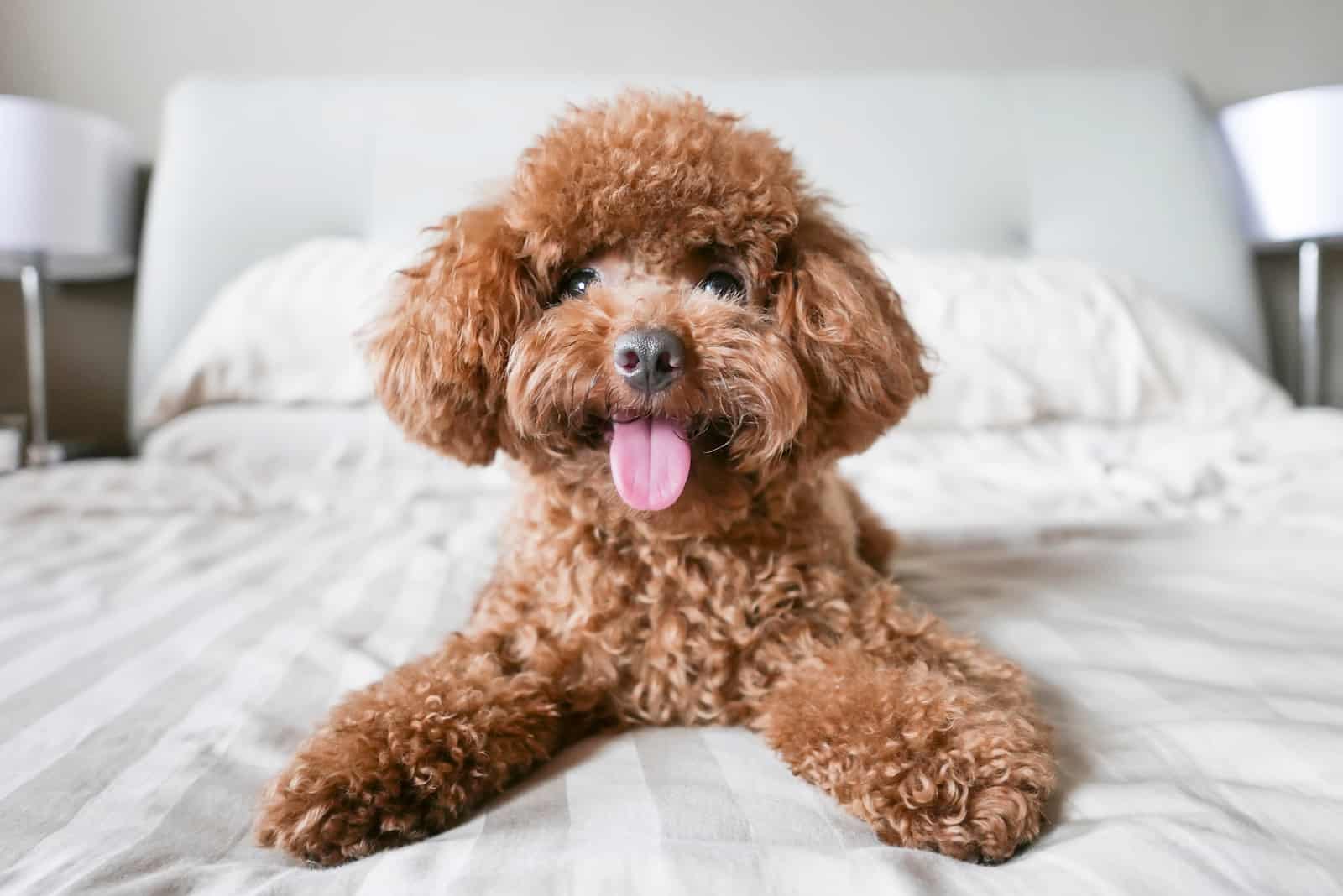 This breeding facility in New York specializes in producing beautiful, healthy Toy Poodle puppies with sound temperaments and health. The key ingredient in breeding such high-quality puppies is that the breeders treat each of their puppies as members of the family.
They provide the puppies with lots of care and affection from the moment they are born, resulting in happy and healthy four-legged furballs with outstanding temperaments.
Each puppy is handed over to its new owner after receiving all the necessary vaccinations. In addition, each new owner receives all of the health certificates and records concerning their new furry friend to assure them of its health.
If you are a fan of positive reinforcement training, you should choose the Tiny Companions breeding kennel to be the birthplace of your canine companion. They are fully dedicated to raising their puppies with positive reinforcement training techniques that help them become affectionate adults with significant mental capacities.
This means that you will get a Toy Poodle puppy that is healthy both physically and mentally. The breeders at Tiny Companions strongly believe in supervised mating to be on top of each breeding cycle. Their years of experience in breeding Poodles ensure that there are no surprises when it comes to the quality of their litters.
All of the breeding dogs at Tiny Companions are AKC registered Poodles, and if you choose to buy one of their puppies, you will receive full registration rights. On top of that, the kennel also provides new owners with ongoing support even after they take their new furry family member home. So, feel free to contact them for any questions or concerns you might have.
Toy Poodle breeder details:
Location: New York
Website: Tiny Companions Website
Email: [email protected]
Phone: 315 829 4266
9. Rainbow Toy Poodles
Rainbow Toy Poodles are one of the most experienced Toy Poodle breeders in the USA, with over 25 years of experience with the breed.
The main breeder, Connie Halcom, is very familiar with breeding and raising these lapdogs and knows how to produce the healthiest litters possible. Connie is a proud owner of the AKC Breeder of Merit title and has a passion for improving the Poodle breed with each breeding cycle.
Her breeding program produces great family dogs with sound bodies and excellent temperaments. In addition, most of the dogs that come out of the Rainbow Toy Poodles breeding kennel are fit for dog conformation shows.
So, whether you are looking for a companion dog or a pooch that can reach the top spot in dog shows, this breeding facility has everything you need. Getting a puppy from Rainbow Toy Poodles will make you realize how charming and intelligent these dogs can be, and you will quickly learn to love them!
Toy Poodle breeder details:
Location: Utah, United States
Website: Rainbow Toy Poodles Website
Email: [email protected]
Phone: 801 282 2664
10. Creekside Puppy Adoptions
Creekside Puppy Adoptions is run by a family of five who are passionate about producing Toy Poodle puppies of the highest quality.
They take diligent care in raising beautiful miniature Poodle puppies to deliver the best this breed can offer to their satisfied customers. This breeding kennel is partnered with several families to provide a place for their puppies to grow and develop until they are sent off to their new homes.
Nutrition and health are of the utmost importance to this family-operated kennel, and they always provide their pups with high-quality dog food, necessary vaccines, and medications to ensure new owners of complete health.
They carefully match the breeding dogs to produce only the healthiest puppies possible with stable temperaments and sound health. So, if you are looking for top-quality Toy Poodles with high energy levels, make sure to check out Creekside Puppy Adoptions!
Toy Poodle breeder details:
Website: Creekside Puppy Adoptions Website
Email: [email protected]
Phone: 271 549 6555
Toy Poodle breeders near me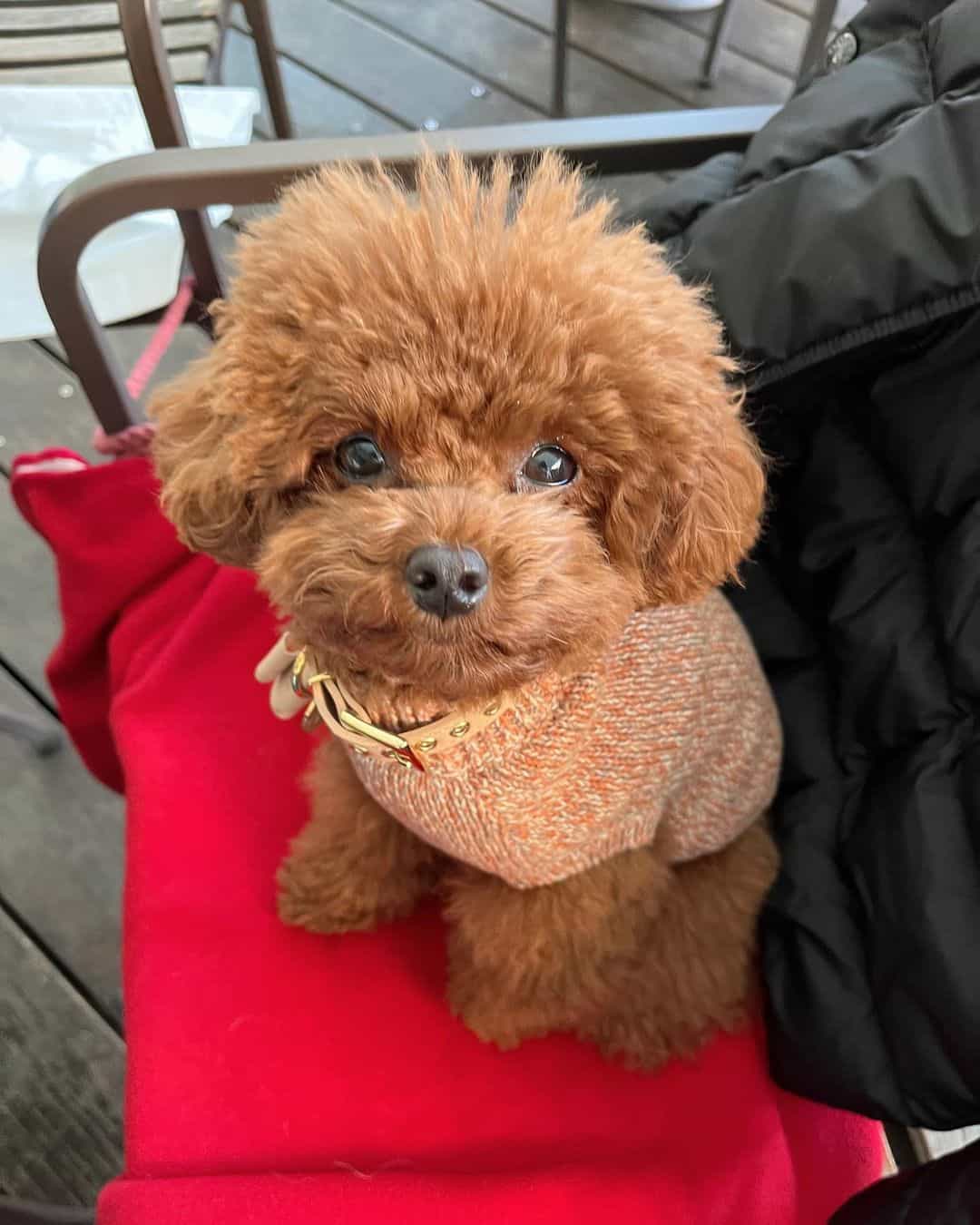 Photo from: @tirol_poodle
If you've spent some time searching for Toy Poodle breeders near you, you might have noticed that there are dozens or even hundreds of listings of available puppies.
However, you should keep in mind that not all of them come from reputable breeders. There are many backyard breeders who jump on the hype wagon whenever there is a spike in the popularity of a certain breed.
So, how can you recognize reputable Toy Poodle breeders near you?
Figuring out whether or not a breeder you are dealing with is reputable can be a difficult task for first-time dog owners. So, to make things a little bit easier, here is a list of things you should keep in mind:
• Don't be afraid to ask questions. Good, high-quality breeders always encourage potential buyers to ask questions about their breeding dogs, breeding practices, and puppies. If a breeder you are talking to tries to sway you away from asking questions or gets defensive when you ask something, you should politely end the conversation then and there.
• If the breeder claims their dogs do not have any health problems and therefore don't need to be tested, you should immediately walk away. Just think about it, how does the breeder know whether or not their dogs have problems if they are not tested?
• Any mention of "accidental breeding" should be a huge red flag. Good breeders will almost never have accidental litters since each of their breeding cycles is well planned and done with the utmost care and precision.
• A responsible breeder will ask you many questions. Good breeders are very concerned about where their puppies will end up, so make sure to answer the questions thoroughly and honestly.
• Some breeders will require you to fill out a questionnaire to get to know you better. In some kennels, you will be required to fill out an application form before you are allowed to pick out a puppy. These are signs of reputable breeders as they are doing everything they can to select the right puppy for your circumstances.
• Be very cautious when dealing with a breeder whose only concern is whether or not you can pay the purchase price for one of their puppies. Also, stay away from those who claim they have puppies available all year round. Most conscientious breeders produce only a few litters per year, and it is completely normal to be put on a waiting list.
• If you notice listings of Teacup Poodles or Tiny Toy Poodles, keep in mind that they are just marketing strategies. Any Poodle with a size of ten inches or less at the shoulder is considered a Toy Poodle. Even if they are smaller, they are considered Toy Poodles.
• There are several Standard Poodle colors, including black, white, red, apricot, blue, cafe au lait, silver-beige, brown, and silver. They can also be parti-colored which is actually a color pattern with several colors mixed together. Make sure you don't fall into the marketing tools of unethical breeders who will try to sell you "rare" or "exotic" colored Poodles. The chances are that those dogs are not purebred, and you might end up with a mixed-breed pooch if you are not careful.
Best Toy Poodle breeder: final thoughts
Introducing a dog of any breed into your household is an experience you and your family will cherish forever. Because of that, it is important to get a puppy that will be as healthy as possible throughout its lifespan.
To accomplish this, you should always look to purchase your new furry friend from trustworthy, reputable breeders. Our list of the best Toy Poodle breeders in the United States is here to help you do just that!
Instead of spending countless hours researching Toy Poodle breeders, we've done it for you, so feel free to contact the breeder on our list that is closest to you and start your journey of owning a Toy Poodle!