Probably the most recognizable dog breed in the world besides German Shepherds is the Poodle. These lovely animals are enjoying a great reputation for their intelligence and hypoallergenic traits.
Poodles come in a bunch of coat colors and several sizes. Today, we're going to discuss toy Poodle breeders and what makes these pups so special.
I like to say toy Poodles are the ideal Poodles because of their compact size. What made you wish for a toy Poodle?
Okay, you don't have to answer that right away. Instead, check out this list of the top 15 toy Poodle breeders in the USA!
Toy Poodle Puppies For Sale In The States
Poodles are one of the most beloved dog breeds in the world. They enjoy quite the popularity in the States, too! In this article, you'll find the best toy Poodle breeders in the States. They're all AKC breeders who are completely devoted to raising the pawfect puppy.
We have no puppy mills, pet shops, or backyard breeders listed.
These are only toy Poodle breeders from the most popular States. If your state is not on the list, make sure you also check out your regional Poodle Club.
Toy Poodle Breeders, Florida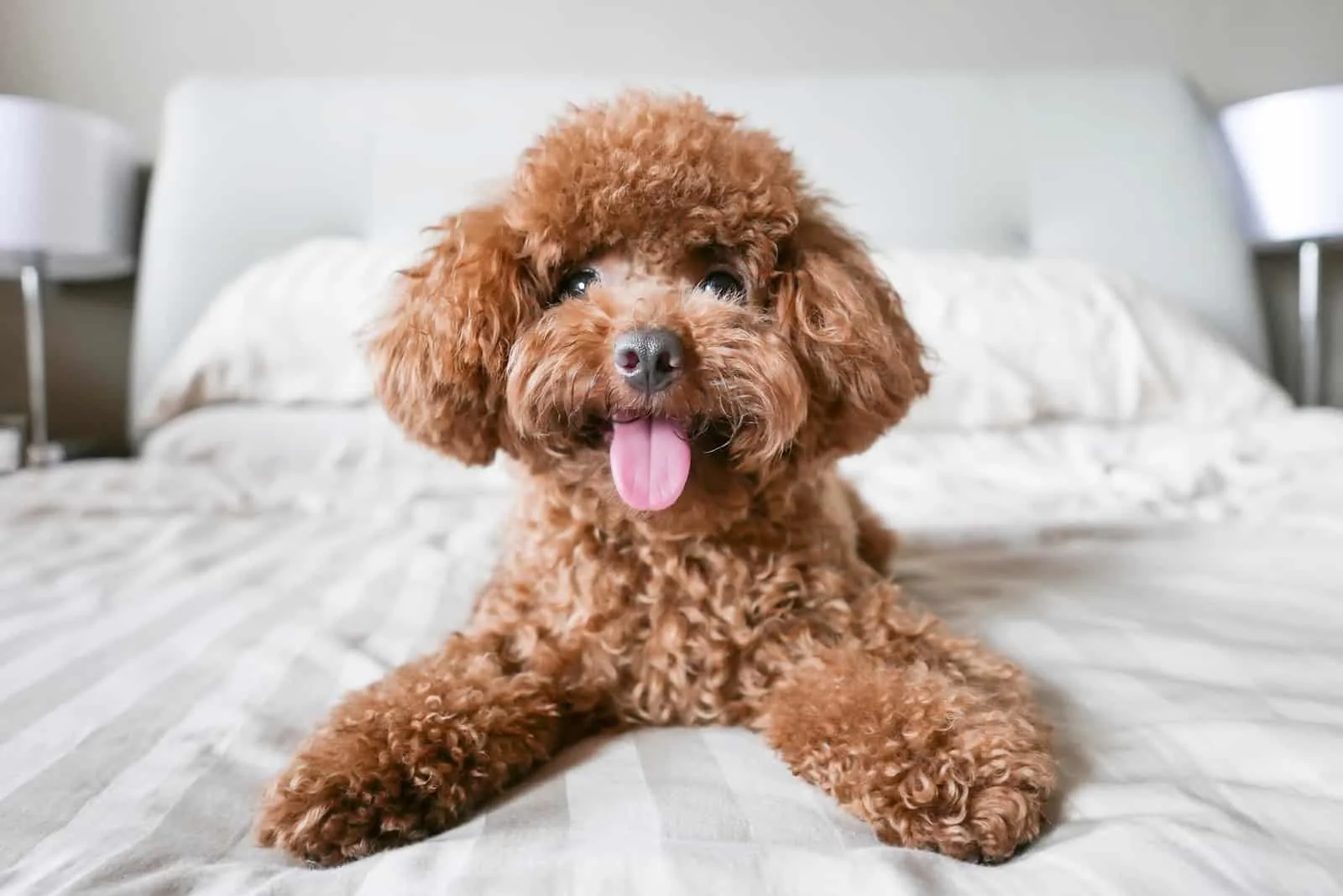 Kathy's House Of Poodles
Any Floridians here? If some of you are looking for a toy Poodle in Florida, then you must check out Kathy and her House of Poodles.
Here, you'll find top-quality show and pet-quality toy Poodles coming from champion bloodlines. Kathy breeds only toy Poodle puppies, miniature Poodles, and teacup Poodles.
All of her puppies come with the standard treatments of deworming, vaccinations, and health testing. Before they go to their new home, Kathy's toy Poodles are inspected by a professional, and Kathy offers her personal guarantee.
This means that the puppies are completely free of health problems, and you're safe to purchase from Kathy.
Contact her to get additional info on prices, the deposit, and her upcoming litter.
Breeder Details
Website: Kathy's House of Poodles
Address: 518 E. New York Ave., DeLand, Florida 32724
Phone: 386-956-2223
Social media: Facebook
Toy Poodle Breeders, California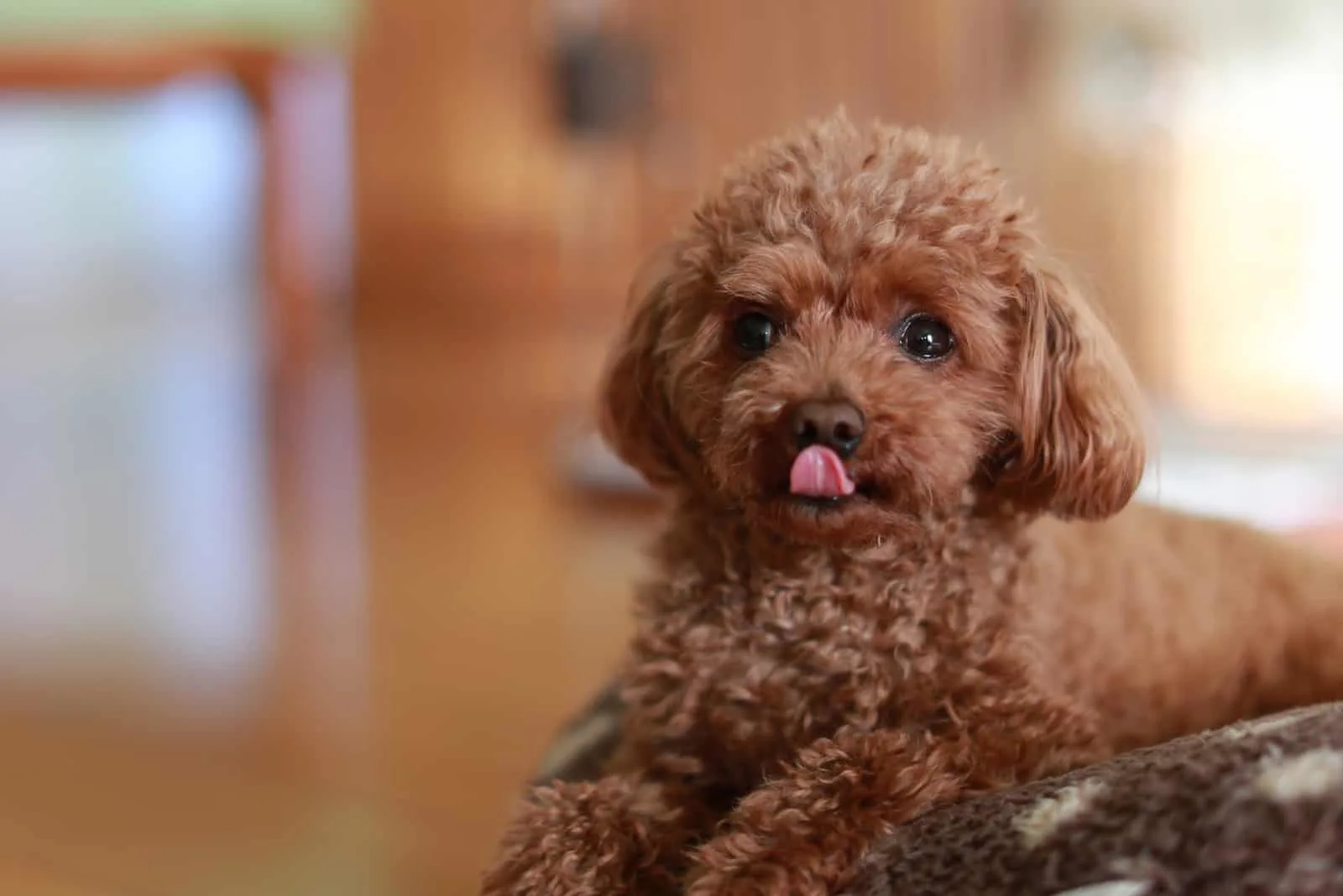 Redead Heaven Poodles
One of the finest toy Poodle breeders in California is Redhead Heaven Poodles.
Trust me, it was pretty hard to find a breeder that raises toy Poodles only. A vast majority of California Poodle breeders are taking care of standard Poodles.
Our beloved toy pooches, along with their miniature friends, have found a home with this Californian breeder. Redhead Heaven has been in the breeding business for over 35 years. We can trace their Poodle lines back 22 years in the past.
If you choose Redhead Heaven, you know you're getting a puppy that is bred up to AKC breed standards. They come with paperwork and a health guarantee lasting a year on the puppy's hips, eyes, heart, and elbows.
Redhead Heaven toy Poodles only come in a handful since this breeder doesn't overbreed their stock. That's more than enough for me to trust this breeder.
Breeder Details
Website: Redhead Heaven Poodles
Address: Bonsall, San Diego, CA, 92003
Phone: 760-687-6897
Email: [email protected]
Toy Poodle Breeders In Texas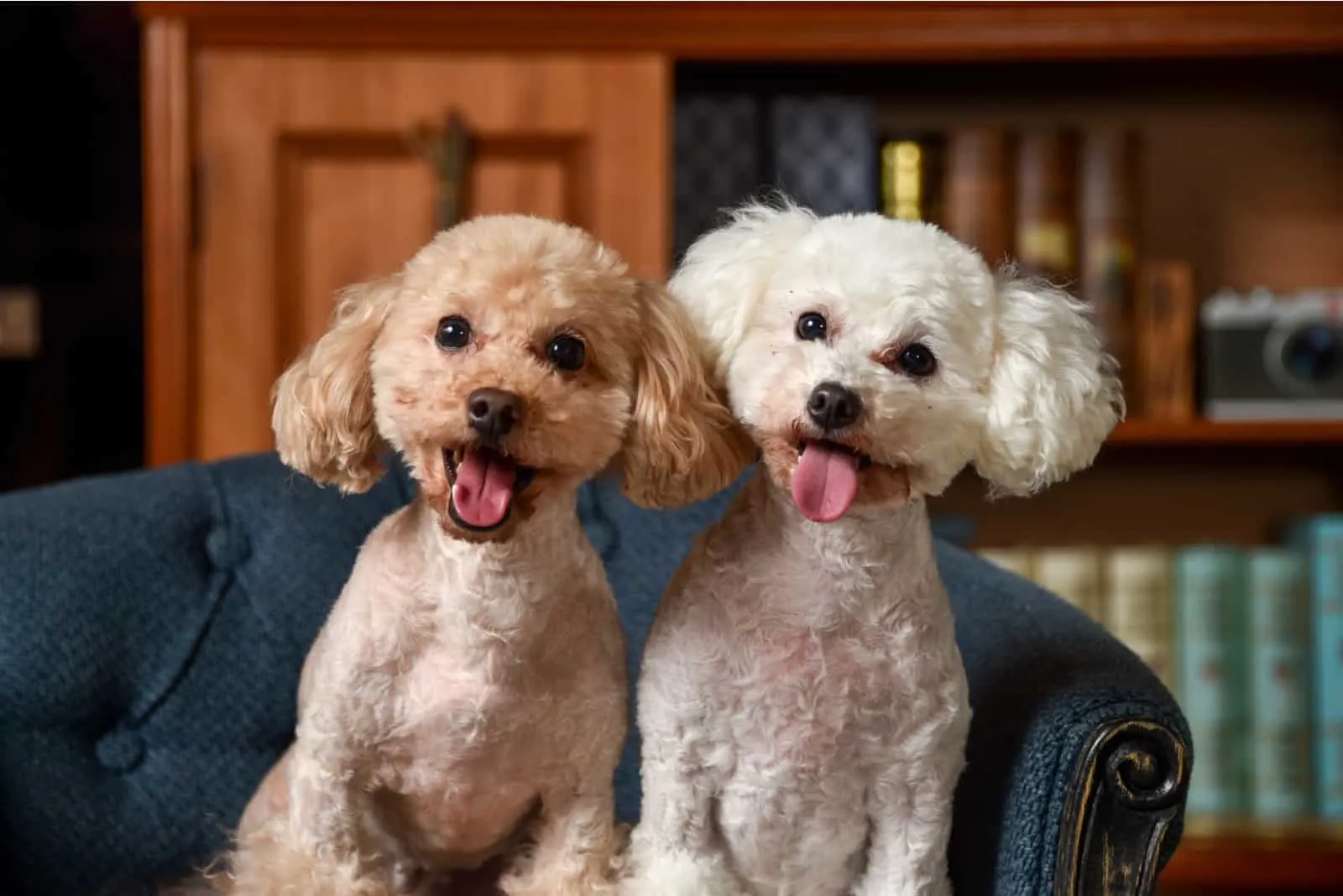 Texas Red Toy Poodles
Texas Red Toy Poodles breeds and raises red phantoms with red pints, red parti, and sometimes even black toy Poodles.
This old couple running Texas Red Toy Poodles was raised having Poodle pups. Their love for Poodles has stuck and it's still holding on tight.
What's so interesting about Texas Red Toys is that they occasionally offer senior dams for adoption. These are females used for breeding, and they are older than six years.
But, don't think they're unhealthy or something's wrong with them. It's just a way to find forever homes for these gals. Also, this is valid proof that Texas Reds don't overbreed their females.
If you're looking for a black apricot or red Poodle, you will need to pay $3,000. Red abstract or red parts are $500 more. Phantoms are the most expensive option with this breeder, and they will cost you $4,000.
However, these are all prices for pet-quality dogs. Such dogs only come with limited AKC registration. If you want full breeding rights, you must pay from $4,500 to $5,500. Pick wisely.
Breeder Details
Website: Texas Red Poodles
Address: DFW Metroplex (Dallas, Texas)
Email: [email protected]
Social media: Instagram
Toy Poodle Breeders, Georgia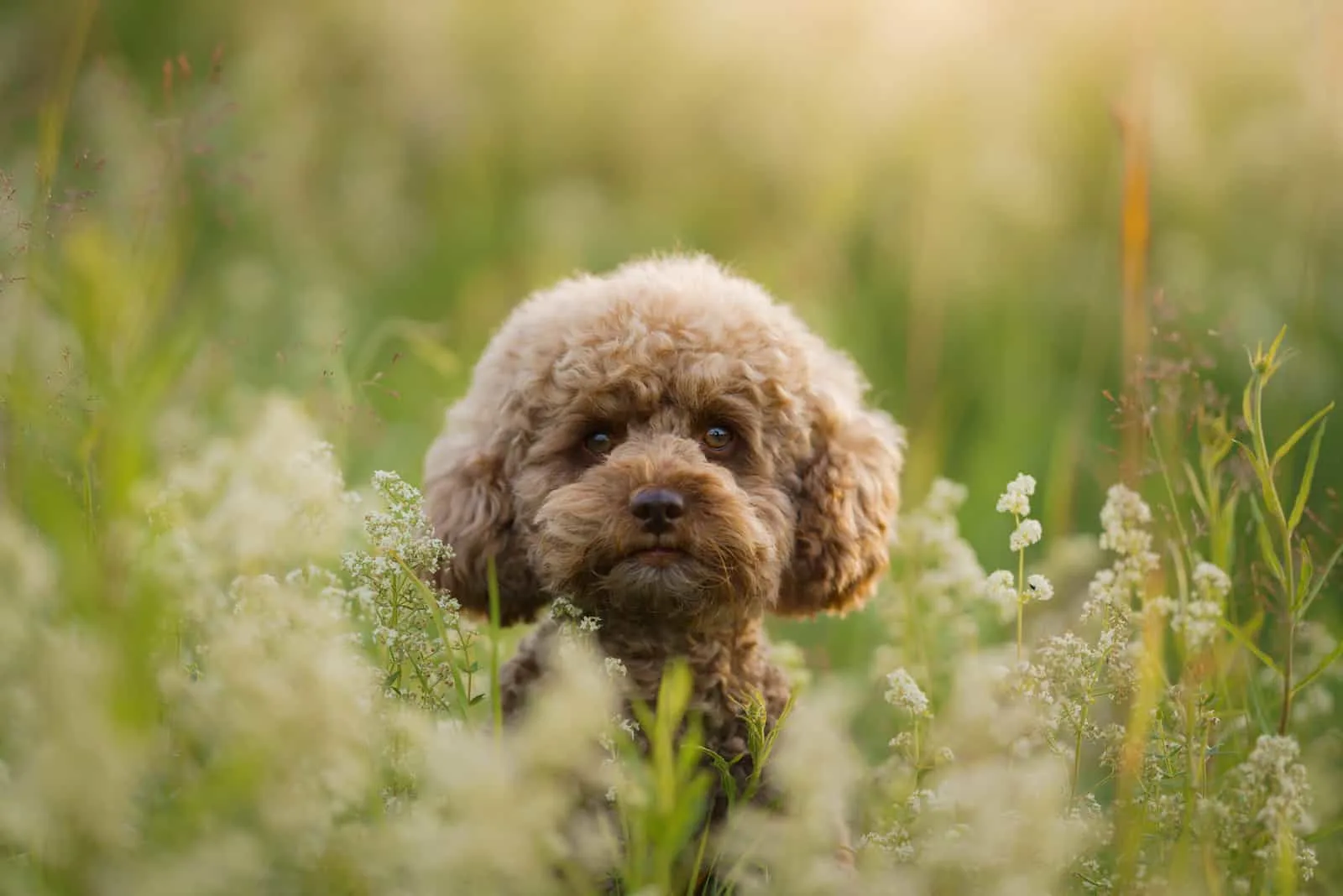 Maggie's Poodles
Based in Alpharetta, Georgia, Maggie breeds mini, small, moyen, and toy Poodles in her home. This devoted breeder makes sure that all of her puppies are handled with care and socialized from birth.
Maggie's Poodles come in phantom, tuxedo, and parti options. For a toy phantom or tuxedo, you will need $1,800. Parti toys are $50 less. Of course, there's a mandatory deposit of 50% that isn't refundable.
This will make anyone think well before commiting to a pet. I've seen many families adopting a puppy and finding a new home for it shortly afterwards because they weren't ready to take care of it.
I assure you that no matter which color you pick, Maggie's Poodles are the best choice for people living in Georgia or in the area.
Breeder Details
Website: Maggie's Poodles
Phone: 770-521-0966
Email: [email protected]
Toy Poodle Breeders, Pennsylvania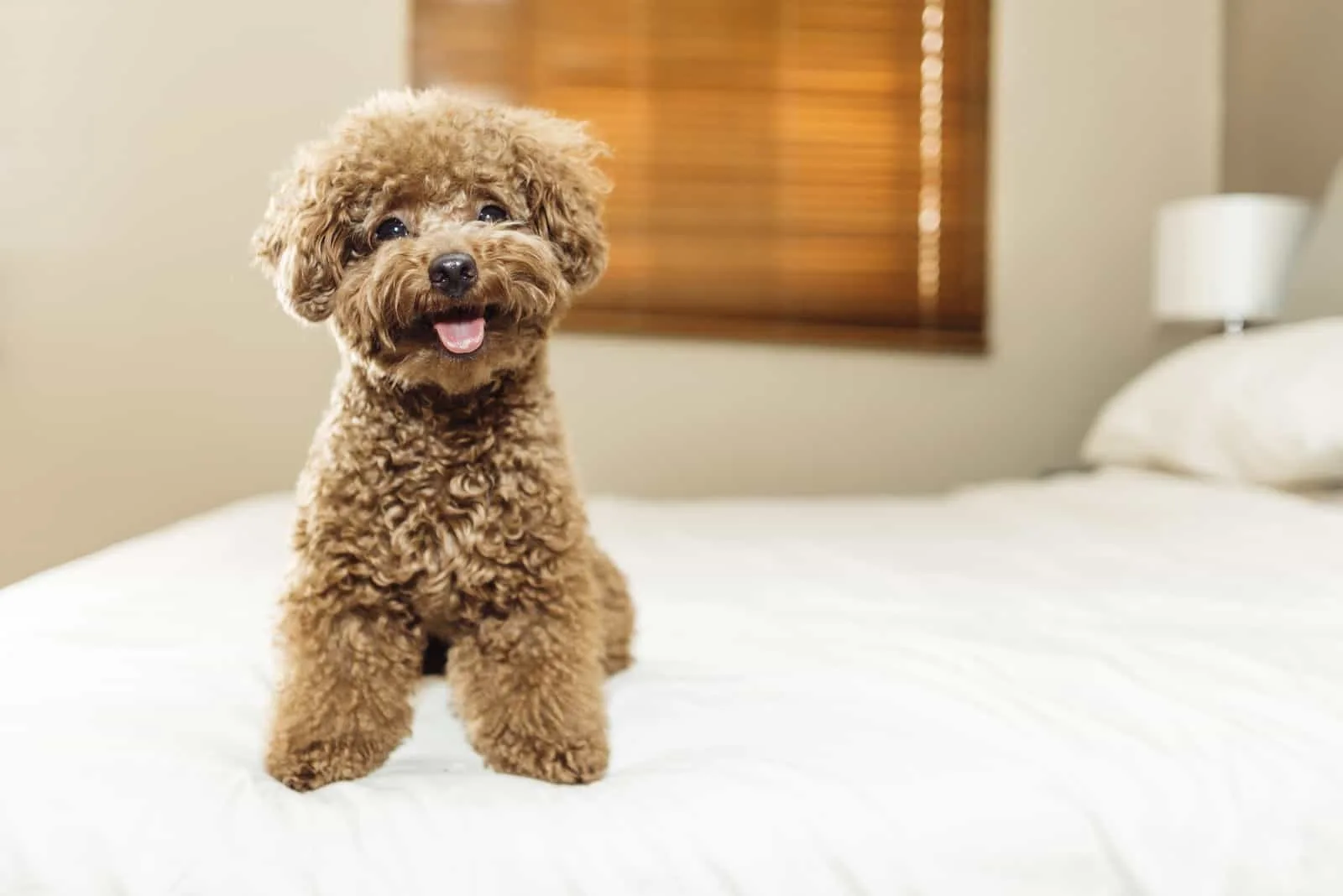 Lynda's Lil Poos
Are you looking for a cream, red, apricot, black, silver, parti, or chocolate Poodle in the state of Pennsylvania? If so, then you're in the right spot! Meet Lynda's Lil Poos, the finest toy Poodle breeder in this state.
Lynda has been breeding toy, tiny toy, and teacup Poodle puppies for years now in her home. Is she doing a great job? Absolutely! Otherwise, she wouldn't be on this list.
Finding specifically toy Poodle breeders was not a picnic. Still, I managed to find Lynda, thanks to her good recommendations. Lets see what makes this breeder worth visiting!
Well, Lynda's toy Poodle puppies are all AKC-approved and registered as pets. If you want breeding rights, you will need to prove to Lynda you're worthy. She won't hand them out if you're unreliable or if she thinks you'll use the puppy to get rich fast.
Besides this, Lynda's toys come with a one-year health certification, proving they're all in supreme condition without any genetic problem.
In case you have any questions about her puppies, contact Lynda and she'll be more than happy to answer all your Poodle-related questions!
Breeder Details
Website: Lynda's Lil Poos
Phone: 610-346-7054
Email: [email protected]
Toy Poodle Breeders, New Jersey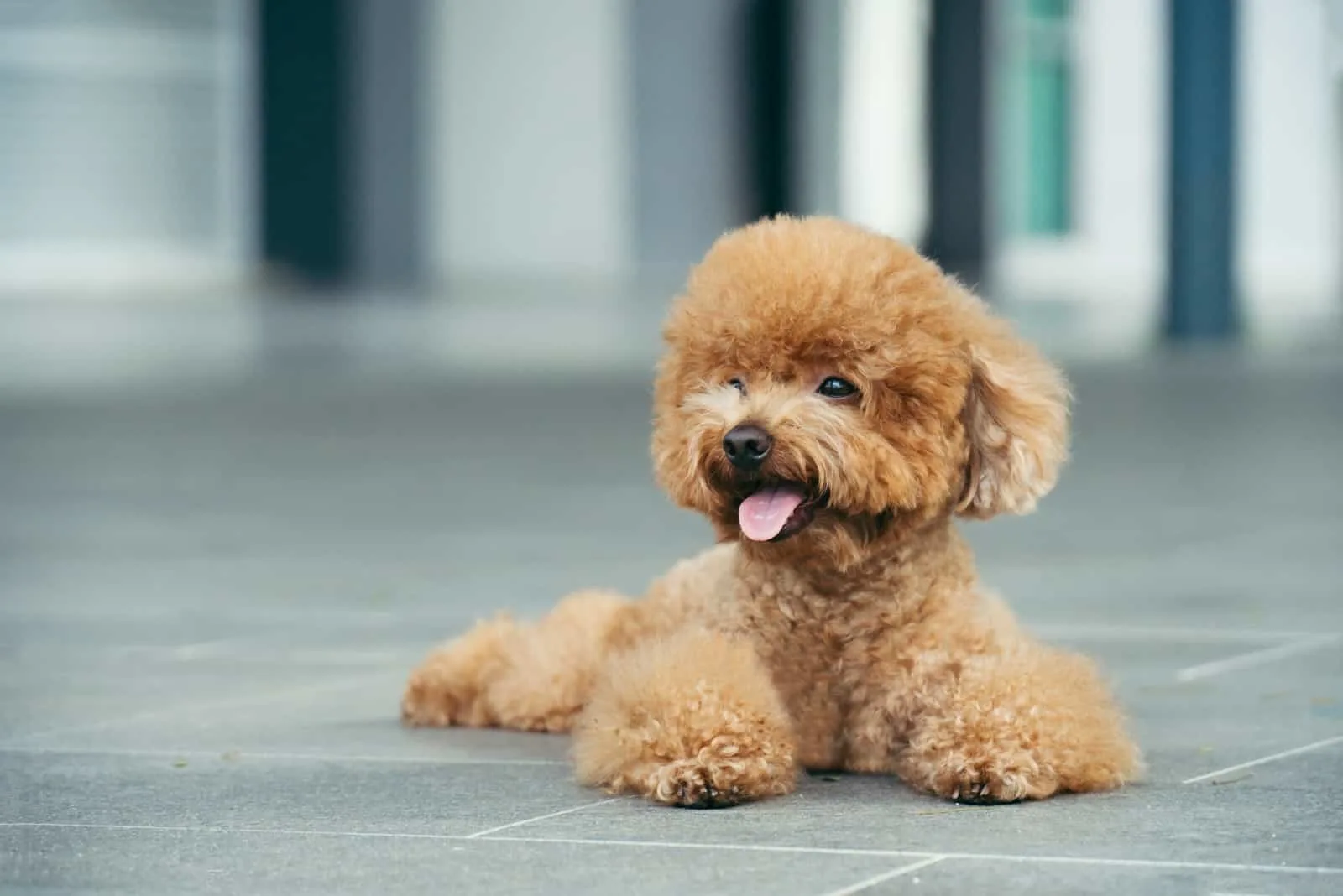 Bella's Red Toy Poodles
You're about to meet a small, local breeder focused only on raising red toy Poodles.
If you're looking for a black or partial Poodle, you won't find it with Bella. For years now, she has been breeding puppies certified by the American Kennel Club.
Don't worry… the puppies get everything necessary before they're ready for adoption at the age of eight to 10 weeks. This includes shots, deworming treatments, health tests, etc.
When you adopt a Bella toy Poodle, you will also get a 30-day health guarantee that comes with a 100% refund if something turns out to be wrong with your puppy. That's why you must take your new puppy for a vet check up 72 hours after the purchase.
Also, make sure you come in person and pick up your puppy. This breeder doesn't offer shipping since toy Poodle puppies are just too small to be shipped.
Breeder Details
Website: Bella's Red Toy Poodle
Phone: +1 (929) 462-6816
Email: [email protected]
Toy Poodle Breeders, New York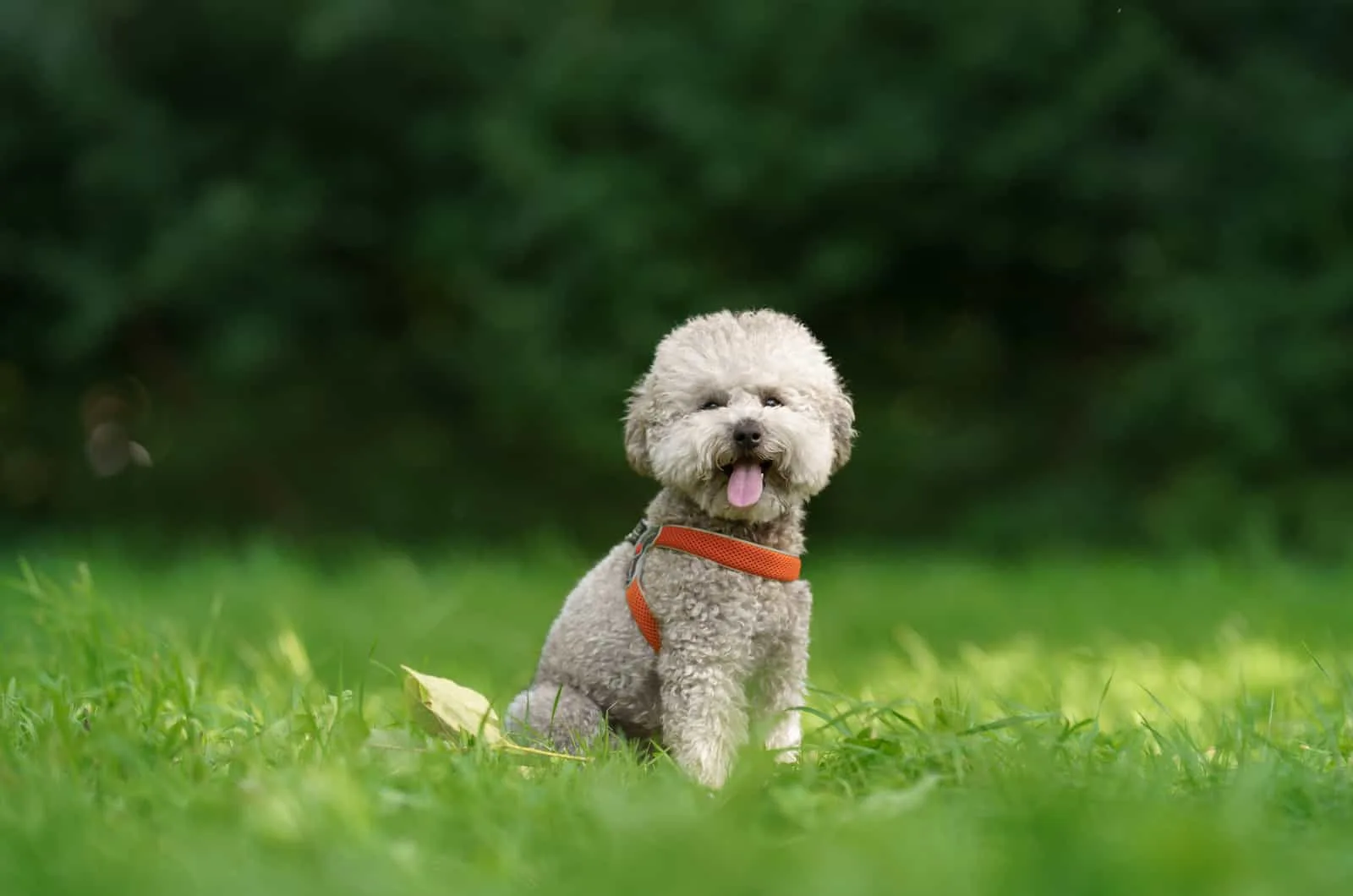 Fra-Sha Kennels
Fran and Sharon, a mother-daughter team, prove that great love for tiny dogs can take you places. I mean, look at these ladies: for over 40 years, they've been in the breeding business raising pawfect toy Poodles.
But, that's not all! Fran and Sharon are also breeding and raising miniature Poodles, Maltese, Yorkies, and Bichon Frise.
The girls like to claim their puppies are sweet-natured, calm, and super-friendly. Some of you might recognize them from NBC's Today Show when one of the Fra-Sha teacups was shown as the world's smallest teacup Poodle pup.
Fra-Sha toy pups are all healthy toy Poodles ready to make their new families richer. They are AKC-registered pups, with health certifications available upon request.
In order to get a Fra-Sha toy Poodle puppy, you must visit this reputable breeder in person as they will never ship such little puppies.
Breeder Details
Website: Fra-Sha Kennels
Phone: (845) 255-0401
Email: [email protected]
Toy Poodle Breeders, Ohio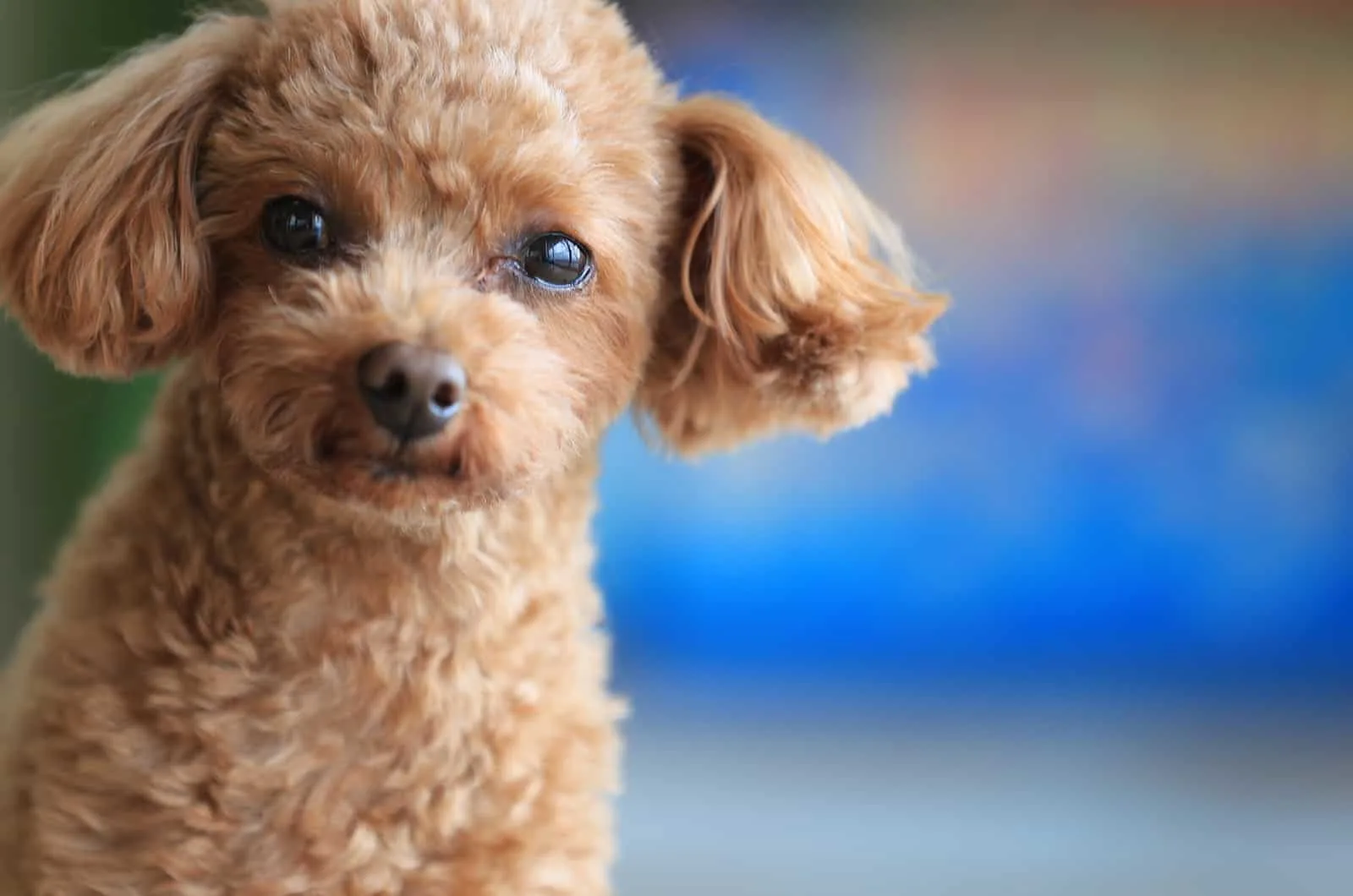 Grand River Poodles
Meet one of the best Poodle breeders in Ohio, the Grand River Poodles!
One visit to Gary Roberts and Roberta Katona, at Grand River Poodles, and you'll realize you're dealing with one of the best toy Poodle breeders in Oregon. They're a great family of Poodle lovers, treating their puppies as their kids.
Gary, or dad, is often away on business trips. When he gets back, there's nothing more that the puppies like to do than jump all over him, and snuggle tightly on dad's sofa. Roberta calls it their Poodle blanket. And, yes… it looks like he's covered with a blanket of curly coat.
Grand River Poodles are exceptionally smart and eager to learn. Roberta makes sure they're all potty and crate trained when the adoption time comes.
As for your part, you will need to contact Roberta for prices since they determine them depending on what the puppy looks like. Also, you need to have $500 ready as a deposit. Trust me, you'll not only get a family dog; you'll get a sidekick through all your adventures.
Breeder Details
Website: Grand River Poodles
Address: 4349 Oregon Street, Perry, OH 44081
Phone: (440) 218-0168
Email: [email protected]
Toy Poodle Breeders, Michigan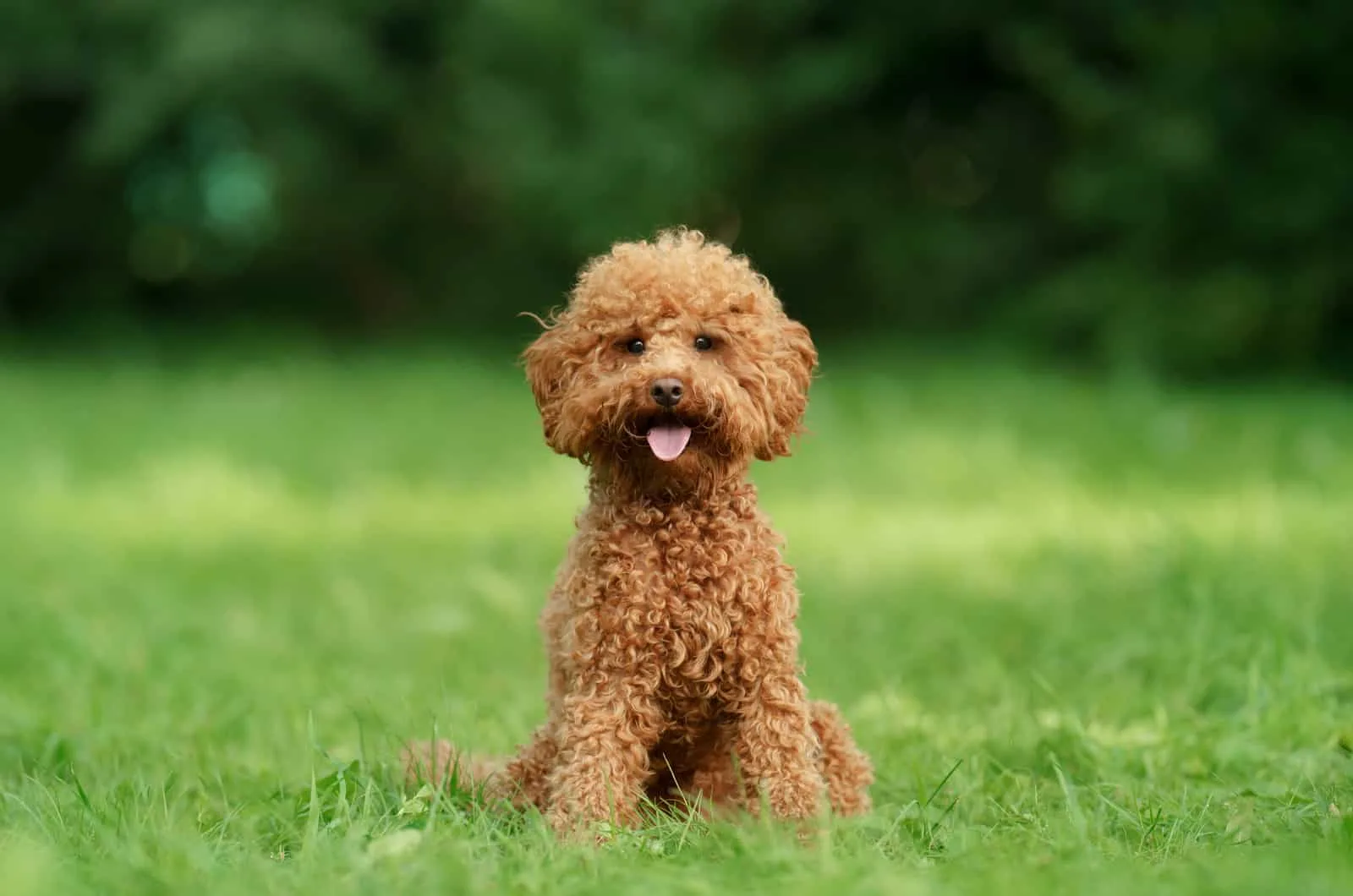 Luv My Toy Poodles
Luver surely luvs her toy Poodles!
This surgical nurse turned stay-at-home housewife is a devoted small breeder from Michigan.
Luver raises toy Poodle puppies in her home where the puppies can be socialized from the start. All of the puppies are handled with love and care, ensuring they're well-capable of adapting into any lifestyle.
Luver's toy Poodle puppies cost between $2,200 and $3,500. This is a price for a pet-quality puppy, of course, with a spay / neuter contract. However, the purchase price depends on the puppy, its color, its size, etc.
For example, these toy Poodles often come in silver, chocolate, red, apricot, phantom, brindle, and parti coat options.
Still, you can't just barge in and ask to buy a Poodle. First, you need to pass Luver's interview. If she claims you're a good fit, you will be able to adopt one of these Poodle pups.
Breeder Details
Website: Luv My Toy Poodles AKC
Phone: 269-252-4116
Email: [email protected]
Toy Poodle Breeders, South Carolina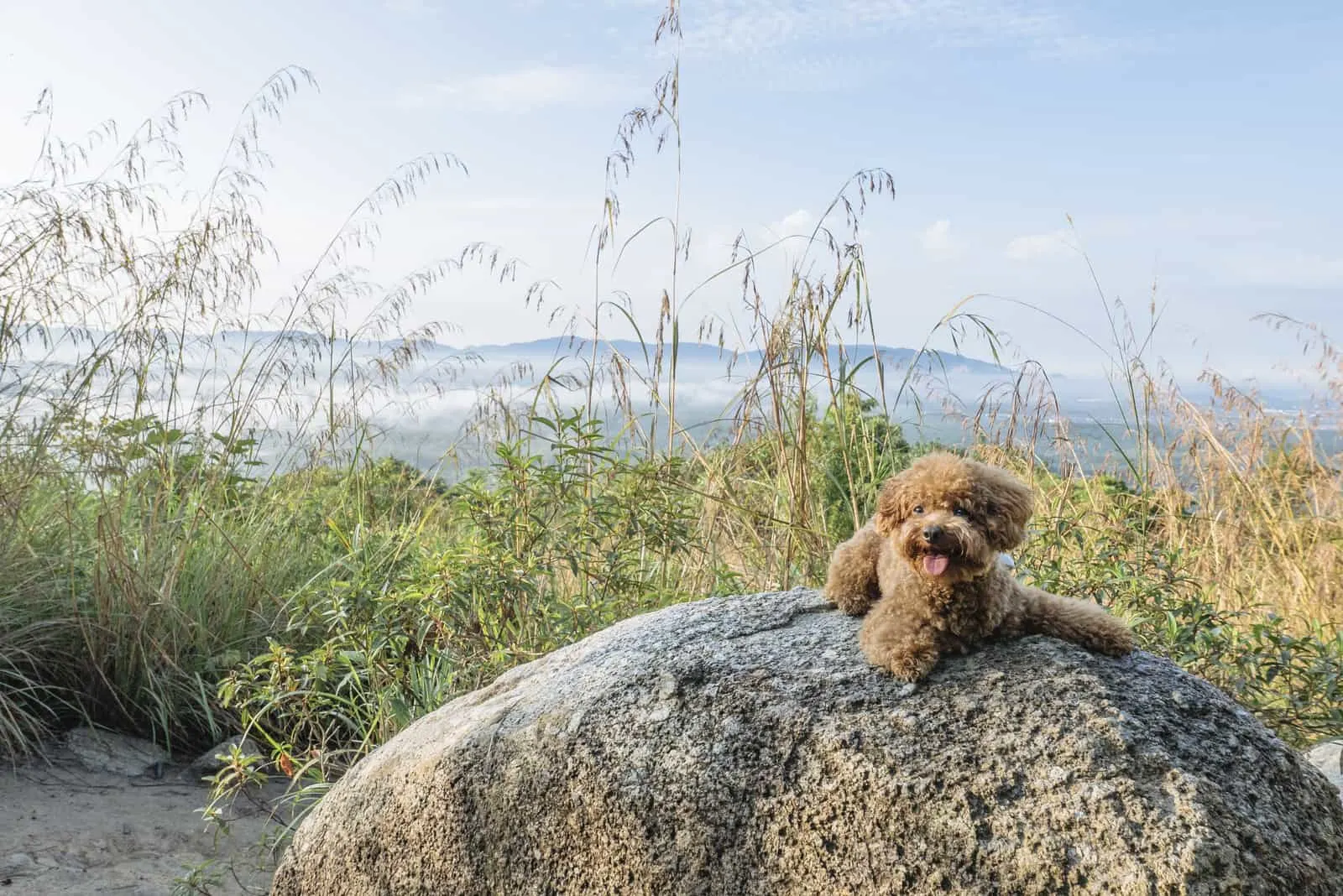 Linmic Farm Poodles
If you're interested in owning a show toy Poodle or want to enlist one into dog shows, then buying a puppy from Linmic Farm Poodles, in South Carolina, is the best choice you can make.
Linmic Farm is popular for breeding exceptional show dogs, but that's not all these guys do. The Farm offers stud service, too, which is not something a lot of breeders offer.
Linmic Farm was started a long time ago, precisely in 1969, as a horse breeding facility. Today, the Farm is a state-of-the-art breeding facility for toy Poodles. Living with other animals makes their Poodle puppies perfectly socialized.
This breeder also offers groomer's service, so you know your puppy will always be well taken care of.
A new addition to their breeding practice is teacup Poodles. So, if you're also into teacups, you know where to find one in South Carolina.
Breeder Details
Website: http://www.linmicfarmpoodles.com/
Address: 52 Oak Street, Plymton, MA 02367
Phone: 843-465-6361
Email: [email protected]
Toy Poodle Breeders, Virginia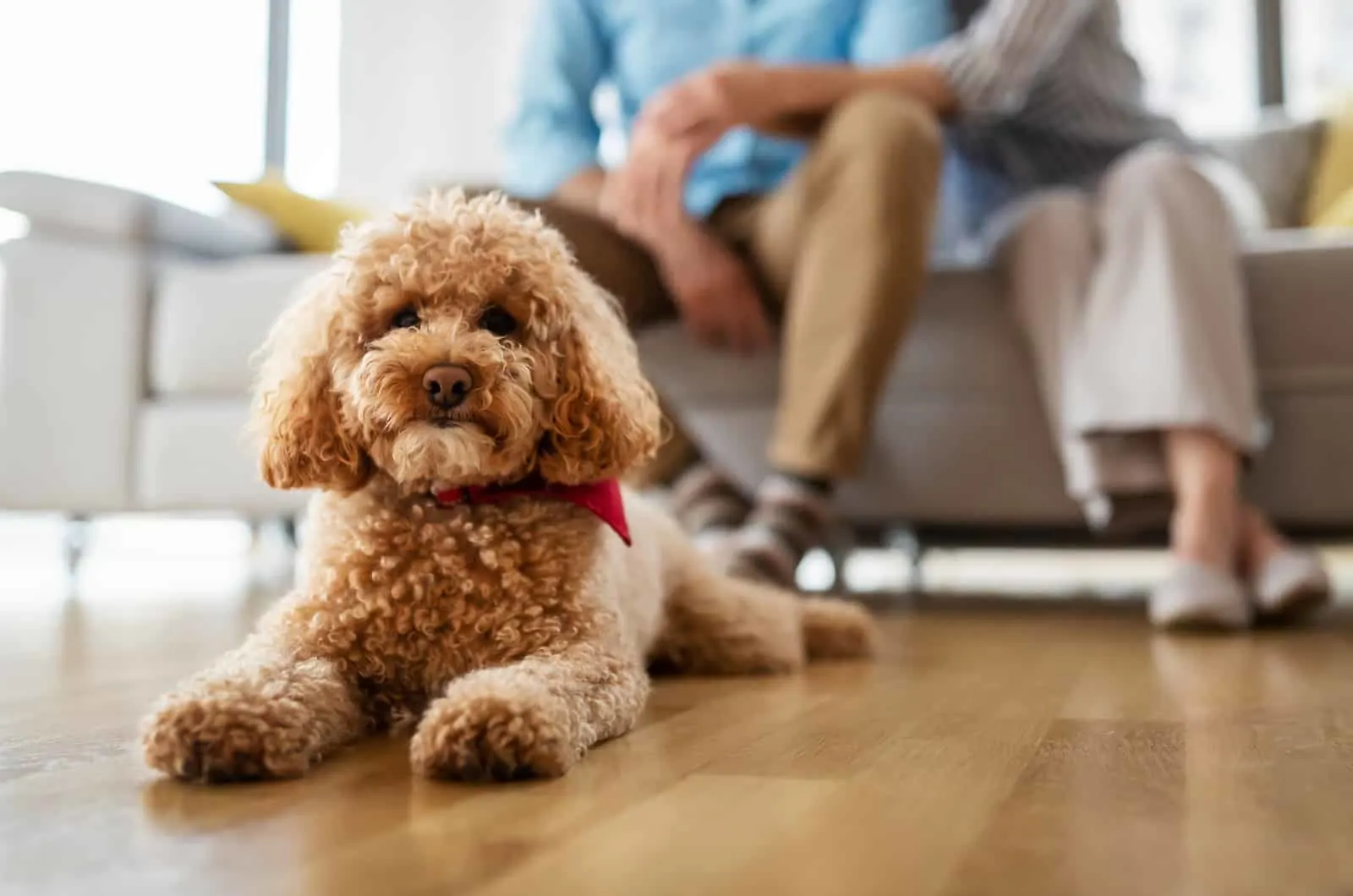 Tiny Toy Poodles of Danville
Heather Broach, at Tiny Toy Poodles of Danville, Virginia, breeds not only our dear toy Poodles, but other sizes of this hypoallergenic dog breed: tiny toys, teacups, and tiny teacups.
I chose Heather and her breeding practice because she's a vet technician working also as a dog trainer. All her puppies are pre-sold until January of 2023, so that says a lot about her quality.
Still, you can contact her in case one or two extra pups are born in each litter.
Heather makes sure that all her puppies are submitted to strict blood, genetic, health, and DNA testing. This animal lover puts her dogs' health before everything else. However, she does enjoy having the pups trained, too!
When you come to pick up your puppy, you'll get a Poodle pup that already knows how to sit, stay, touch, shake, lay down, come, etc. Isn't that wonderful?
Her toy puppies are ready to go at the age of 2.5 months. You will need to pay $3,000 for a toy baby from Heather. But, considering they're screened, checked by the vet, partially trained, and housebroke, I think that's a pretty reasonable price.
Breeder Details
Website: Tiny Toy Poodles of Danville VA
Address: Danville, VA 24540
Phone: (434) 548-0864
Toy Poodle Breeders, Arizona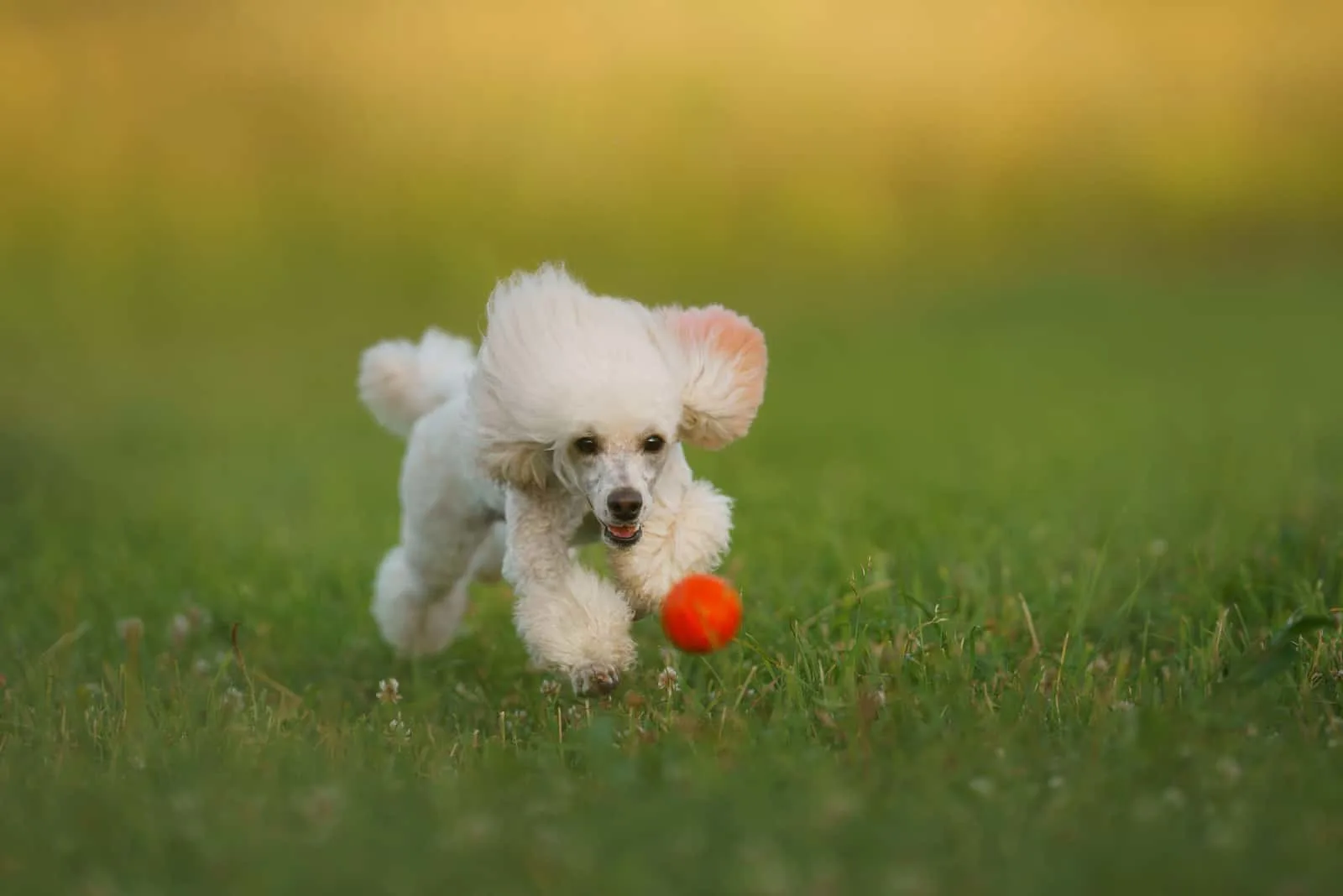 JJ's Pups
Jane E. John and her large family of dog lovers are definitely at the top of the Poodle breeders in the state of Arizona.
Ever since 2001, the John family has been in the breeding business, creating a safe place for toy Poodle puppies until they're ready to head to their new home.
JJ's pups are usually parti toy Poodles, but they also have Yorkies and occasional Yorkiepoos. All puppies are being raised on a 300+ acre farm, surrounded with other animals, kids, people… Let me tell you something: they're truly living in perfect conditions!
Jane makes sure you don't get a puppy that doesn't suit your temperament. She will do a quick evaluation and talk to you in order to figure out which puppy matches you the best.
In case you're unable to drive and pick up your puppy, she will ship it out with a puppy nanny for an additional $250.
Breeder Details
Website: JJ's Pups
Address: 902 W John Lane, Safford, Arizona 85546
Phone: (928) 965-4396
Email: [email protected]
Toy Poodle Breeders In Illinois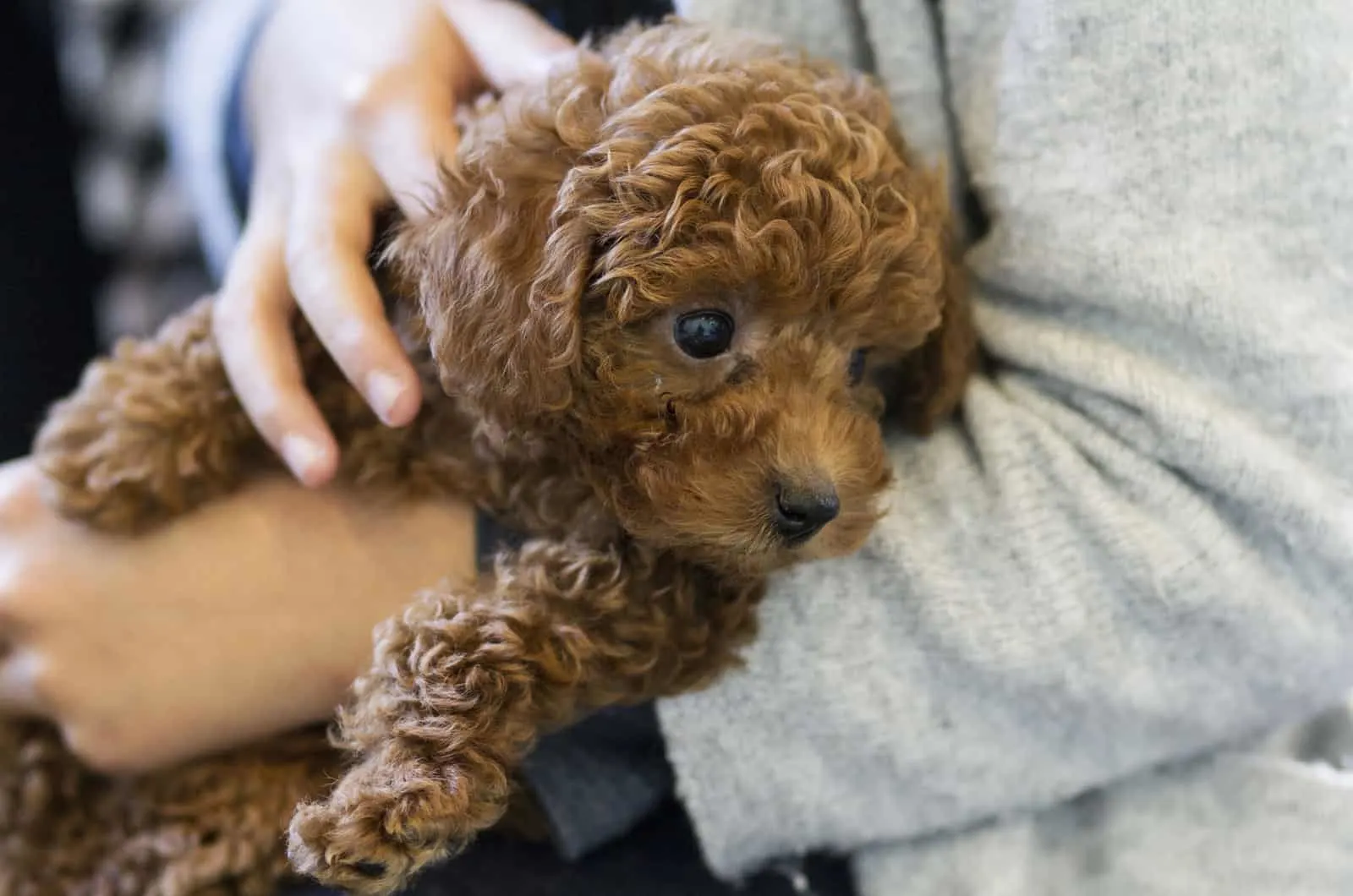 Windair Poodles
Hinckley, Illinois is the home of Windair Poodles; the finest examples of the breed in this state. Illinois has many Poodle breeders to offer to you, but I chose this one because they're devoted and prefer quality over quantity.
Windair Poodles come in all sizes, from teacups to large ones, including our toy Poodles! As for their coat colors, they're usually apricot, red, brown, white, black, silver, or cream.
Windair's four sires and seven dames make sure they bring the finest puppies you can wish for.
Breeder Details
Website: Windair Toy Poodles
Address: 17719 U.S. 30, Hinckley, IL 60520
Phone: (815) 286-3915
Email: [email protected]
Social media: Facebook
Toy Poodle Breeders, Maryland
Quailridge Poodles & Doodles
Name a Poodle or a Doodle breed that Monique, Joy, Alana, or Cherie are not breeding from their small home in Maryland!
The family has it all: mini Goldendoodles, mini Bernedoodles, mini Sheepadoodles, mini Golden Mountain Doodles. Also, they're pretty proud of their standard Bernedoodles, standard Goldendoodles, and Sheepadoodles. And, of course, toy Poodles!
So many wonderful puppies, so little time to check them all, so we'll focus only on toy Poodle pooches. All of the puppies are well taken care of, making them not only good lap dogs, but terrific friends, too.
From the moment they're born until they leave to go to their new home, puppies and adult dogs are submitted to constant socialization lessons and ENS.
Each toy Poodle puppy from Quailridge comes with a set of their first vaccinations, dewormed, checked by their vet, along with a toy or blanket carrying the litter's scent, a small bag of their kibble, and a year-long health guarantee.
Well, this is more than enough for me to choose this Maryland toy Poodle breeder!
Breeder Details
Website: https://www.quailridgepoodlesanddoodles.com/contact-us
Email: [email protected]
Toy Poodle Breeders, Georgia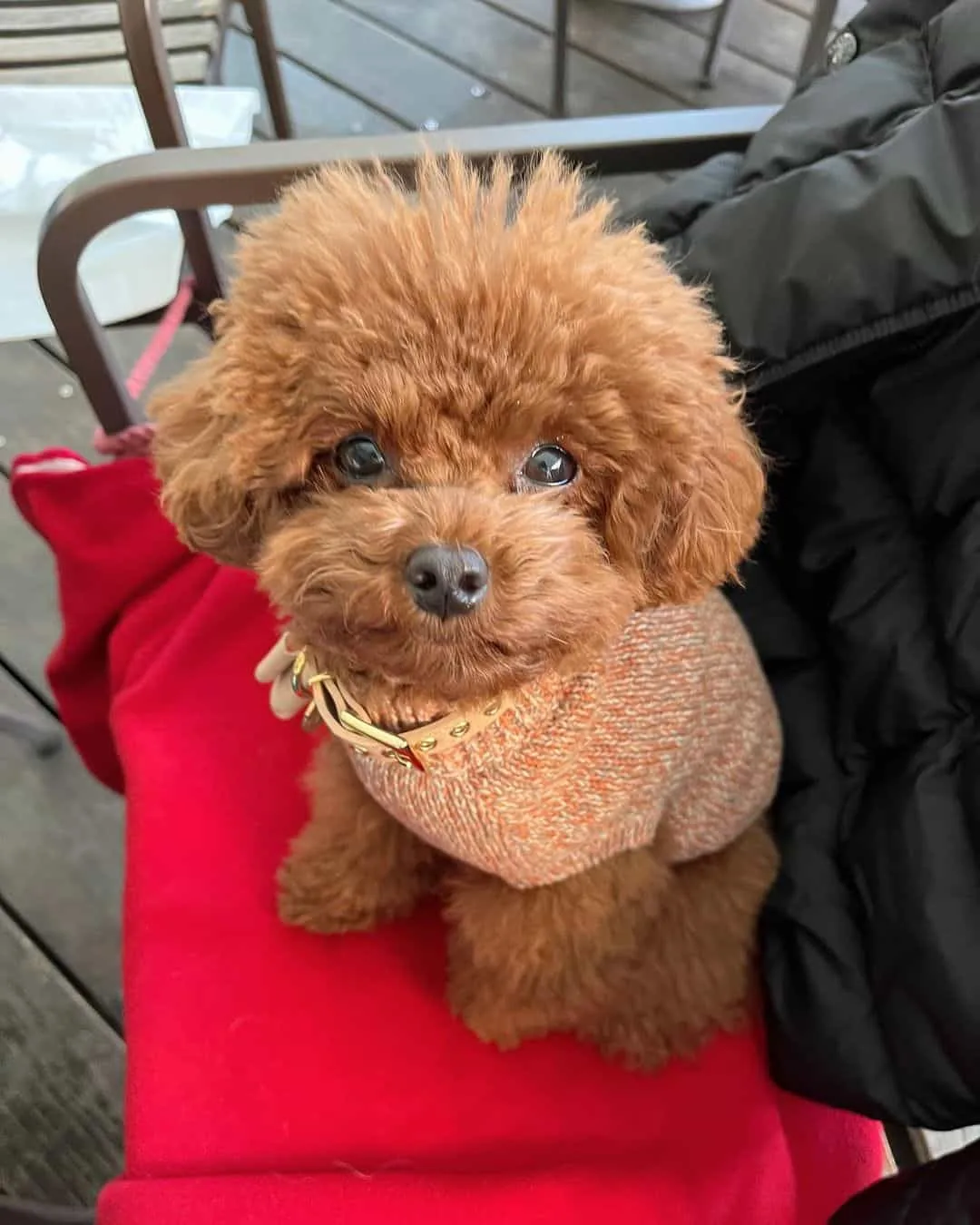 Photo from: @tirol_poodle
Stargazer Poodles
For over 40 years, Stargazer Poodles has been bringing into the world exceptional Poodles of all sizes. This breeder started the career by breeding toy and mini Poodles, but eventually turned to breeding standards. As you can see, they really love the Poodle breed.
Today, they're proud of their fifth generation of Poodles. Whether you're looking for therapy, service, or conformation Poodle puppies,
Stargazer Poodles are the way to go.
These guys are really serious about their puppy's health status. They test for numerous health conditions, making sure that no puppy leaves their facility with a health problem.
Before visiting Stargazer's two-acre home, you should know that they won't sell their puppies to anyone who wants to breed to get Doodles. Stargazer only cares about purebred dogs.
Breeder Details
Website: Stargazer Poodles
Address: 3403 Bevis Rd., Franklin, GA 30217
Phone: 678-621-3012
Email: [email protected]
To Sum Up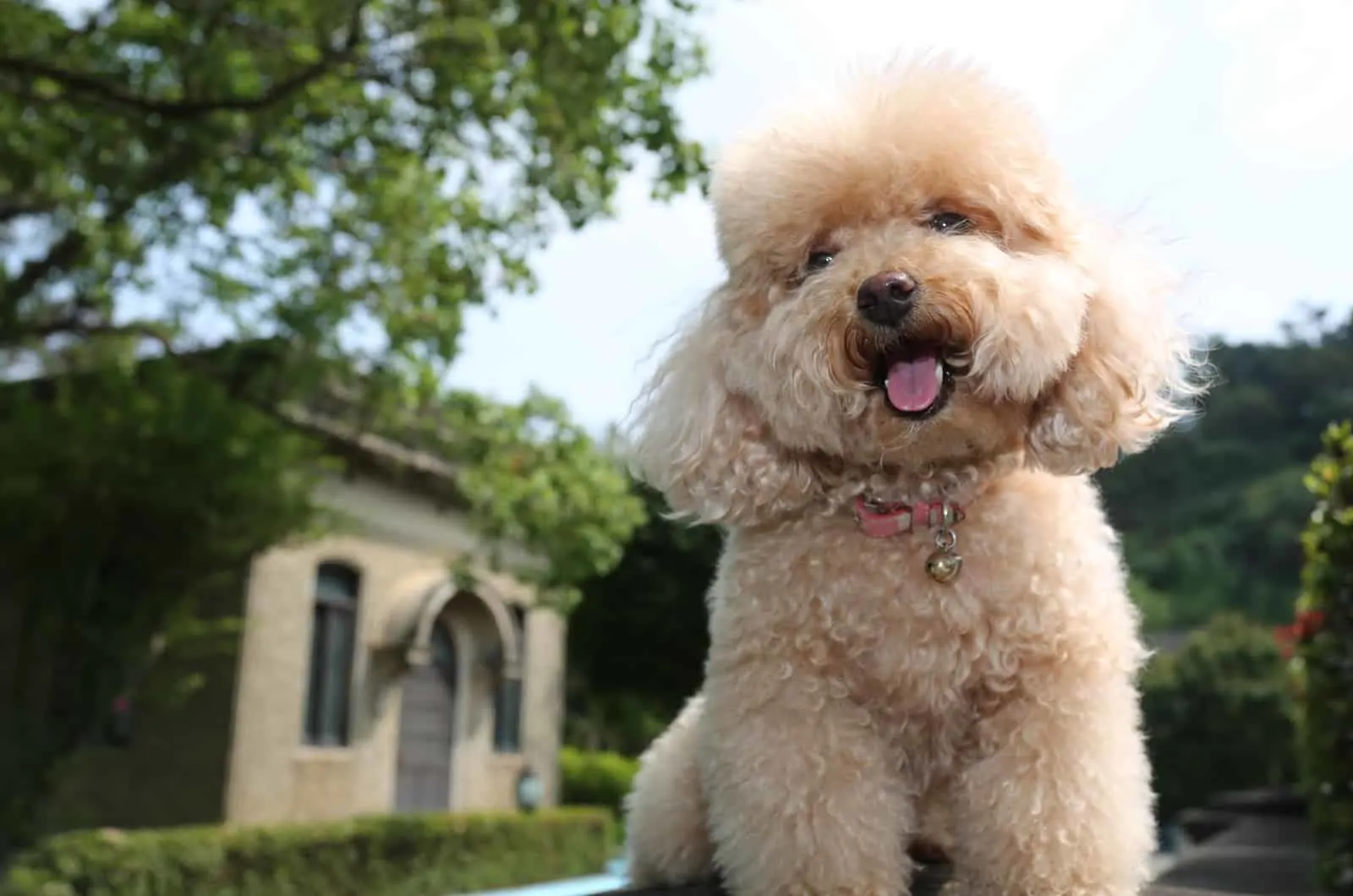 Toy Poodles and Poodles in general are a beloved dog breed with a fairly long lifespan. If you take good care of them, they might live up to 15 years! That's pretty amazing.
Now, as for the breeders part… Did you find something you like? Did you manage to find a reputable breeder in your area on this list?
If not, I remind you that the vast majority of breeders offer nanny service and they will ship the puppy to you. A great breeder will go out and about, trying to make you satisfied with their service.
The best breeder will make you a part of their wide family, and those guys are listed right here!
Read Next:
• Poodle Tail Docking Depends On The Style You're Rocking
• 7 Best Moyen Poodle Breeders In America
• The Top 12 Poodle Breeders In Oregon – Places To Get Poodles