Looking for quality Poodle breeders in Oregon? Well, we can't say we blame you!
One of the most well-known dog breeds in the world is the Poodle. Because they are intelligent, hypoallergenic, and nonshedding, they are well-liked by pet owners all around the world.
Undoubtedly, their amiable and endearing nature, as well as the fact that they are a hypoallergenic breed, play significant roles in this.
As a result, those prone to allergies can adopt a dog without worrying about pet hair getting on their furniture.
Poodles are fantastic family companions and come in a variety of sizes and coat colors. They get along well with people of all ages, as well as kids, pets, and other animals, so they typically have little trouble adjusting to a new home.
A good breeder is determined by a variety of characteristics, therefore we've put together this list of the top Poodle breeders in Oregon to assist you in making your choice.
You should definitely look into these facilities if you reside in the state of Oregon and wish to welcome a Poodle puppy into your home.
Poodle Puppies For Sale In Oregon
The Poodle is one of the true canine aristocrats. It is available in black, white, apricot, and many other hues, as well as Standard, Miniature, or Toy sizes. Under the curly, low-shedding, hypoallergenic coat is an exquisite athlete and companion for all occasions.
Poodles come in three different sizes, as we already said. Toys are the smallest ones, growing up to ten inches, miniatures range in height from ten to fifteen inches, whereas Standard Poodle dogs are the biggest, reaching heights of over fifteen inches at the withers as adults.
All three of those types, as well as a variety of coat colors, are included on this list of the top Poodle breeders in Oregon, with some breeders specializing in just one size.
However, some can simultaneously breed two or three different sizes. In any event, you ought to be able to discover something to your liking here if you're looking for a new dog.
So without further ado, here are the top Poodle breeders in Oregon.
1. NJoy Poodles — Eugene, OR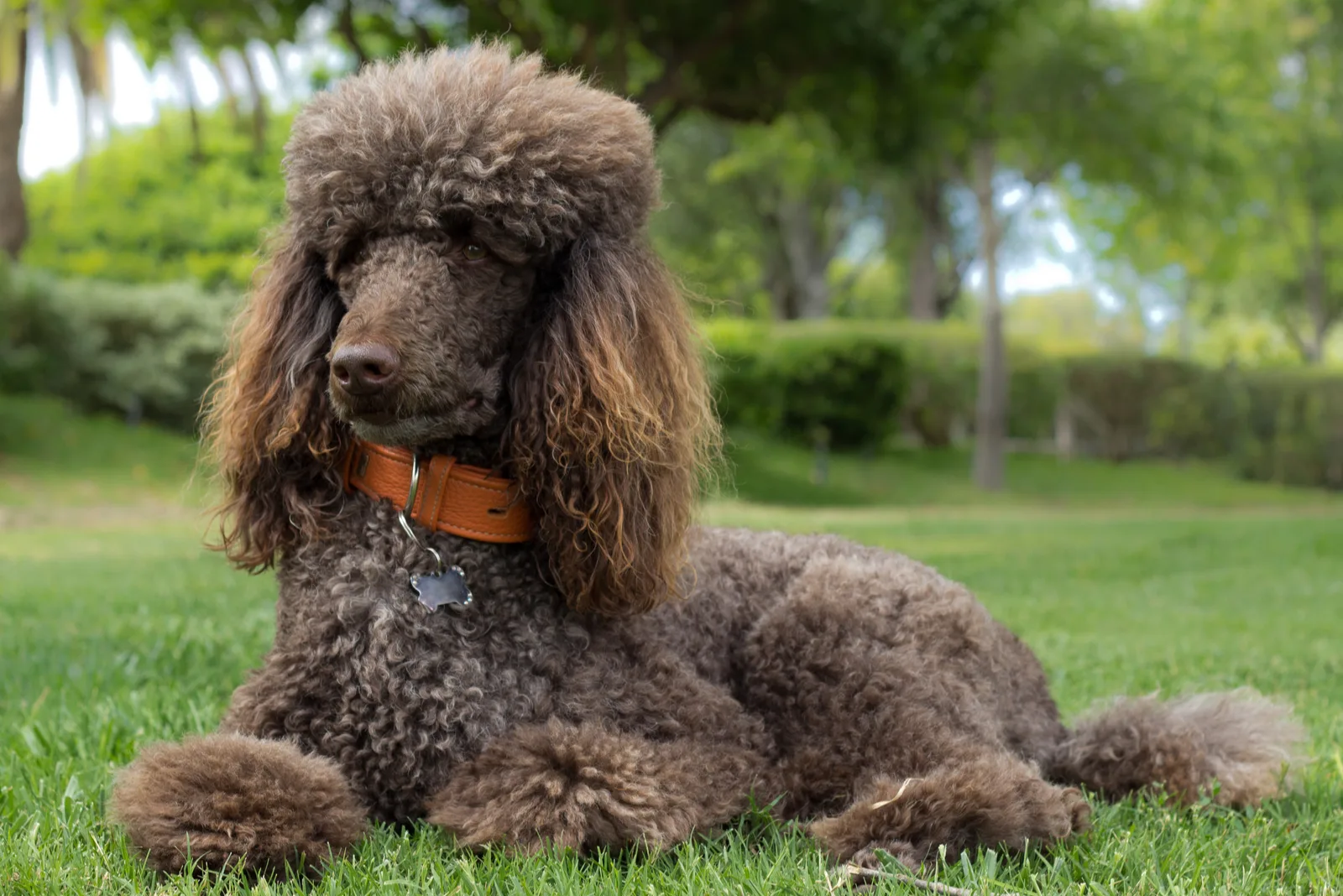 NJoy Poodles can assist if you're seeking Standard Poodle puppies.
To aid in their development and socialization, they raise their Poodle litters on 10 acres of property.
They concentrate on producing Poodle puppies that are well-conformed and meet breed standards established by the American Kennel Club (AKC) and the Poodle Club of America (PCA).
They are devoted to the Poodle breed because of its adaptability, pleasant temperaments, and low-shedding coats. Each puppy has dew claws and is socialized to become a wonderful companion.
Poodle-loving families can reserve their spot in an upcoming litter by filling out a detailed application and sending a $500 fee.
Breeder Info And Contact
Website: NJoy Poodles
Email: [email protected]
Phone: 541-345-0057
Address: 29107 Fox Hollow Road, Eugene, Oregon 9740
2. Prairie Creek Poodles — Silverton, OR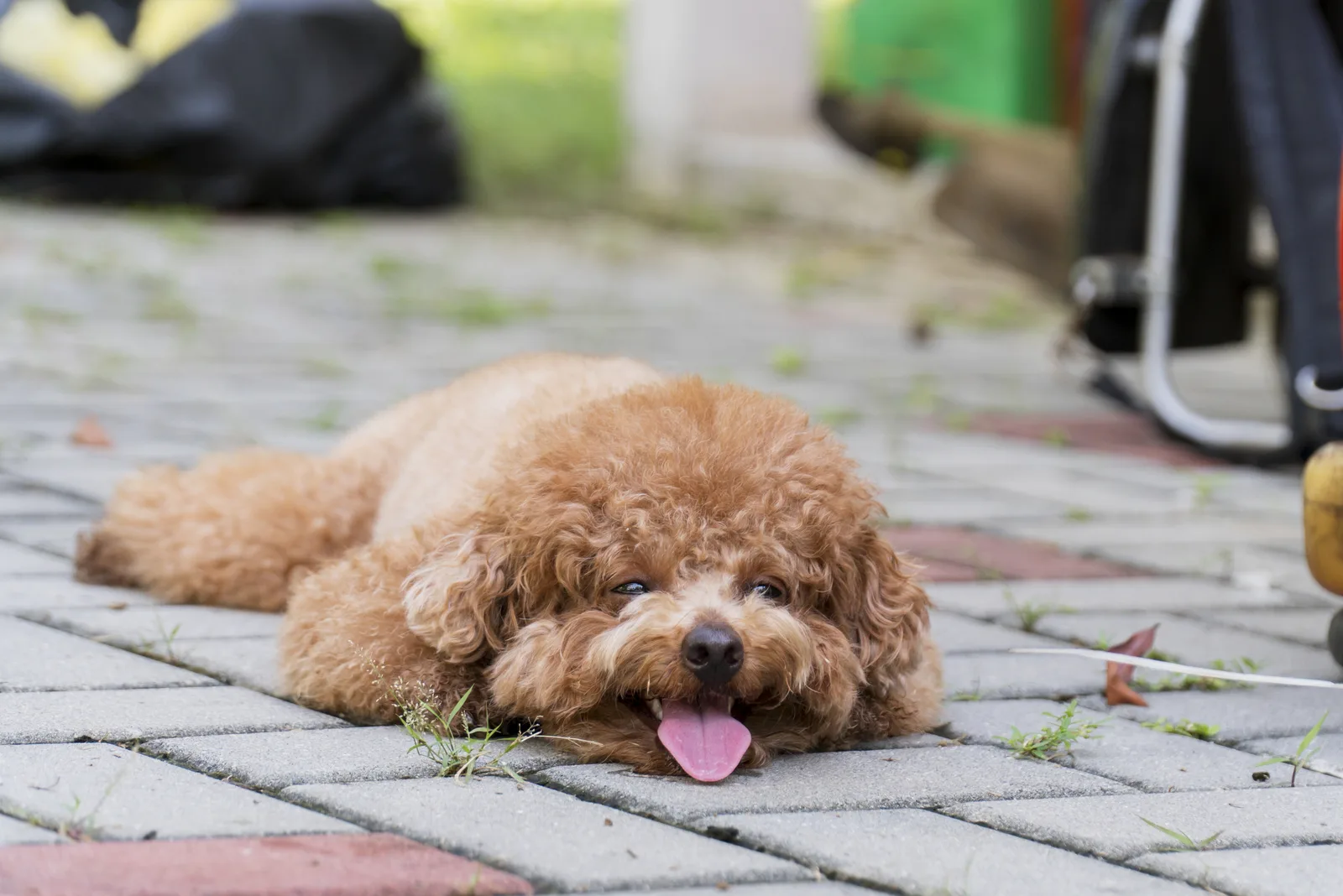 The most essential thing in Prairie Creek Poodles' life is their family. On their 10-acre farm, where there is plenty of space for dogs to run and play, Poodle litters are raised in a loving family environment.
Online photos of their new Poodle puppies of various colors are made available so that prospective families can explore and adopt the puppy of their choice. However, keep in mind that there can be a waiting list to receive your own puppy due to the strong demand for these puppies.
They offer contracts with thorough health disclosures and assurances so you may proceed with the adoption procedure with confidence.
Breeder Info And Contact
Website: Prairie Creek Poodles
Phone: 503-871-6446
Address: 97381, Silverton, Oregon
3. Liberty Miniature Poodles — Eagle Point, OR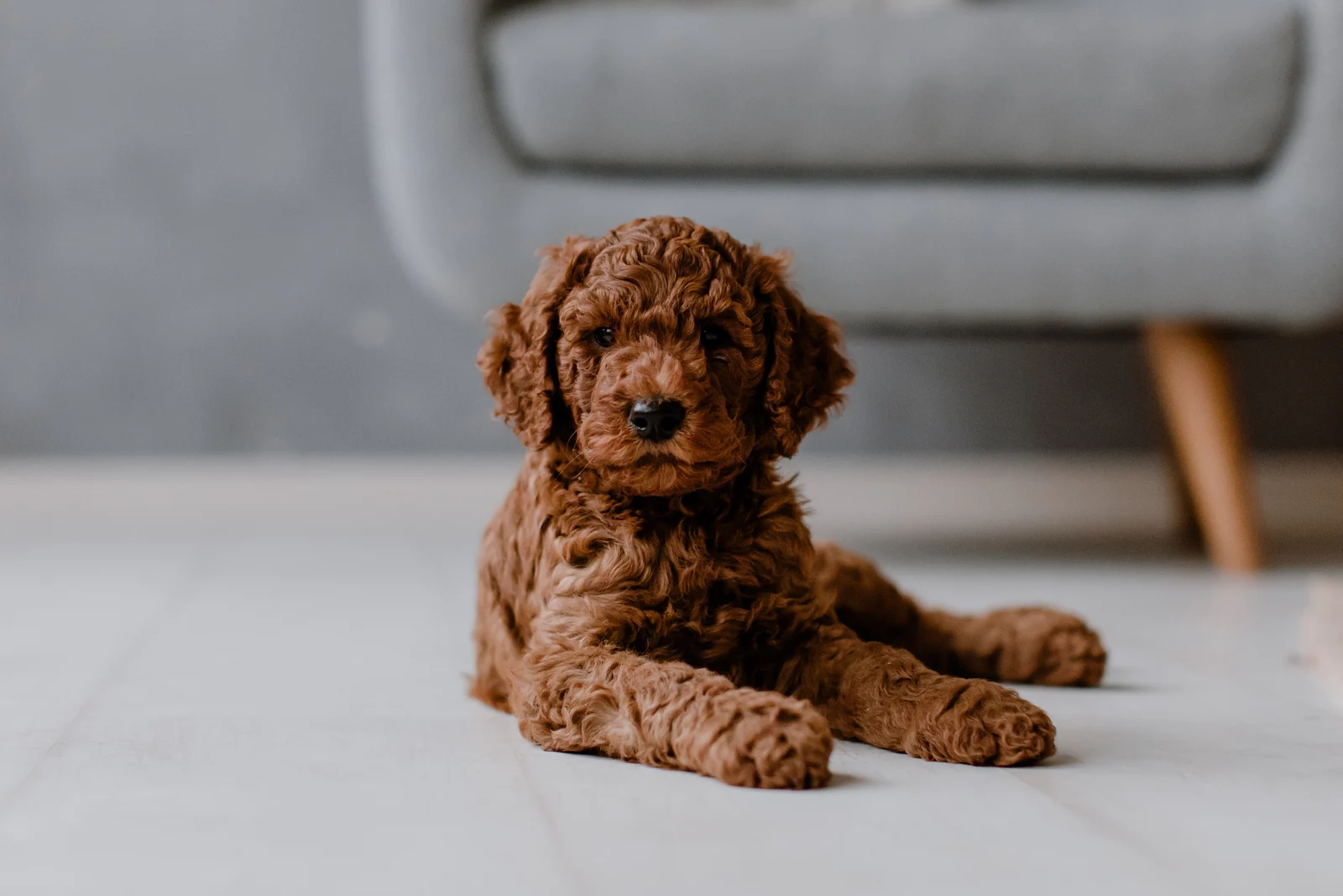 Liberty Miniature Poodles is the place to go if you're looking for a Miniature Poodle puppy for sale in Oregon. In this place, Miniature Poodles are their specialty, especially those with apricot or red coats.
The waiting list for these Poodle puppies is rather long because of the strong demand. So don't wait if you're interested.
This husband-and-wife partnership in Eagle Point, Oregon is a tiny Poodle breeder with two breeding dogs. Prior to leaving for their permanent home, their pups receive a lot of socialization and are heavily involved in family activities.
Their home has a sizable yard, making it the perfect place for their Poodles and puppies to run around and play.
Each parent dog has a complete pedigree and health history and comes from championship bloodlines.
You can submit a puppy application on Liberty Minature Poodles' website if they are interested in one of their Poodle puppies. This thorough questionnaire enables you and them to proceed with choosing the best dog for adoption.
Breeder Info And Contact
Website: Liberty Miniature Poodles
Email: [email protected]
Phone: 541-821-4436
Address: Eagle Point, Oregon
4. Canzone Standard Poodles — Portland, OR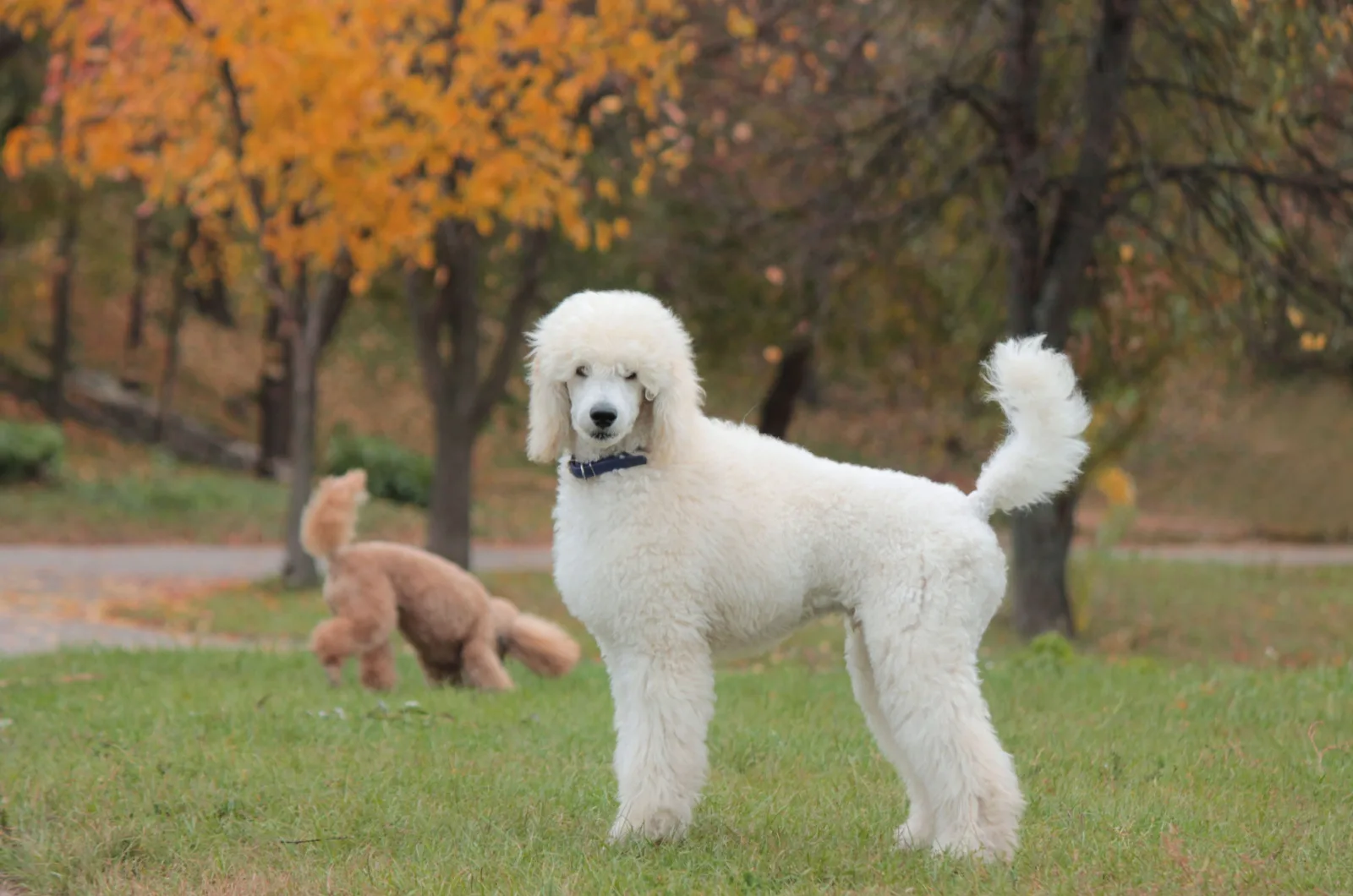 The breeders of Canzone Standard Poodles develop puppies that are sure to please by placing an emphasis on quality in both temperament and beauty.
Their socialization and acclimatization to residing in a social environment are deliberate goals of their breeding process.
They keep their Poodle puppies with them for nine weeks before making them ready for adoption into permanent homes. Each of the Poodle puppies for sale has been examined by a veterinarian and has received the appropriate immunizations.
For your convenience, they also have knowledge of crate training and potty training. Additionally, puppies are covered by a health guarantee for genetic conditions common to Poodles.
The Canzone Standard Poodles staff takes great pride in having show-quality Poodles with excellent temperaments.
As part of their mission to pair the ideal family with the ideal puppy, they provide a variety of useful tools to help you advance in the adoption process.
Their application process covers crucial information in confirming your capacity to care for a pet at this time because they are committed to only selling puppies to responsible homes.
Breeder Info And Contact
Website: Canzone Standard Poodles
Email: [email protected]
Phone: 503-892-3100
Address: 7485 SW Gordana Court, Portland, Oregon 97223
5. Kameo Poodles — Bend, OR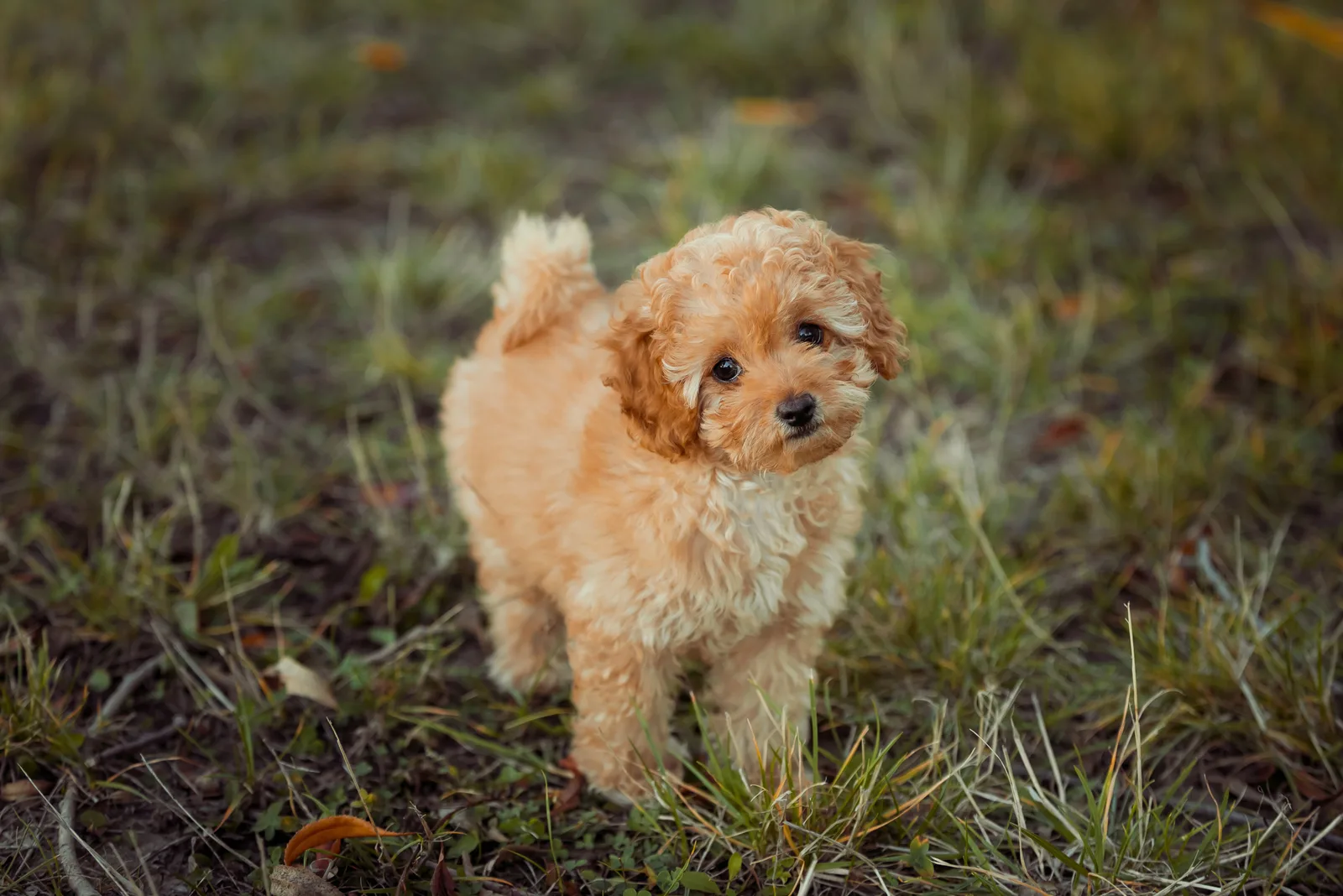 Kameo is a small-scale breeder of show-quality Poodles of all three kinds, run exclusively by Lori Maxwell. Twenty years ago, she started with Miniature Poodles before moving on to showing and breeding Standards, and finally, Toys.
Her Poodles have thrived in the performance ring and many other areas.
She performs all of the mandatory Poodle health tests. Before mating, the parents must pass a health examination, ensuring the breed's health and purity.
She raises her poodles with love in her house on five acres in picturesque Bend, Oregon. Her poodles are reared on a natural raw meat diet, which has been shown to have numerous positive effects on health.
Breeder Info And Contact
Website: Kameo Poodles
Email: [email protected]
Phone: 541-550-0410
Address: Bend, Oregon 97701
6. Kriscross Standard Poodles — Roseburg, OR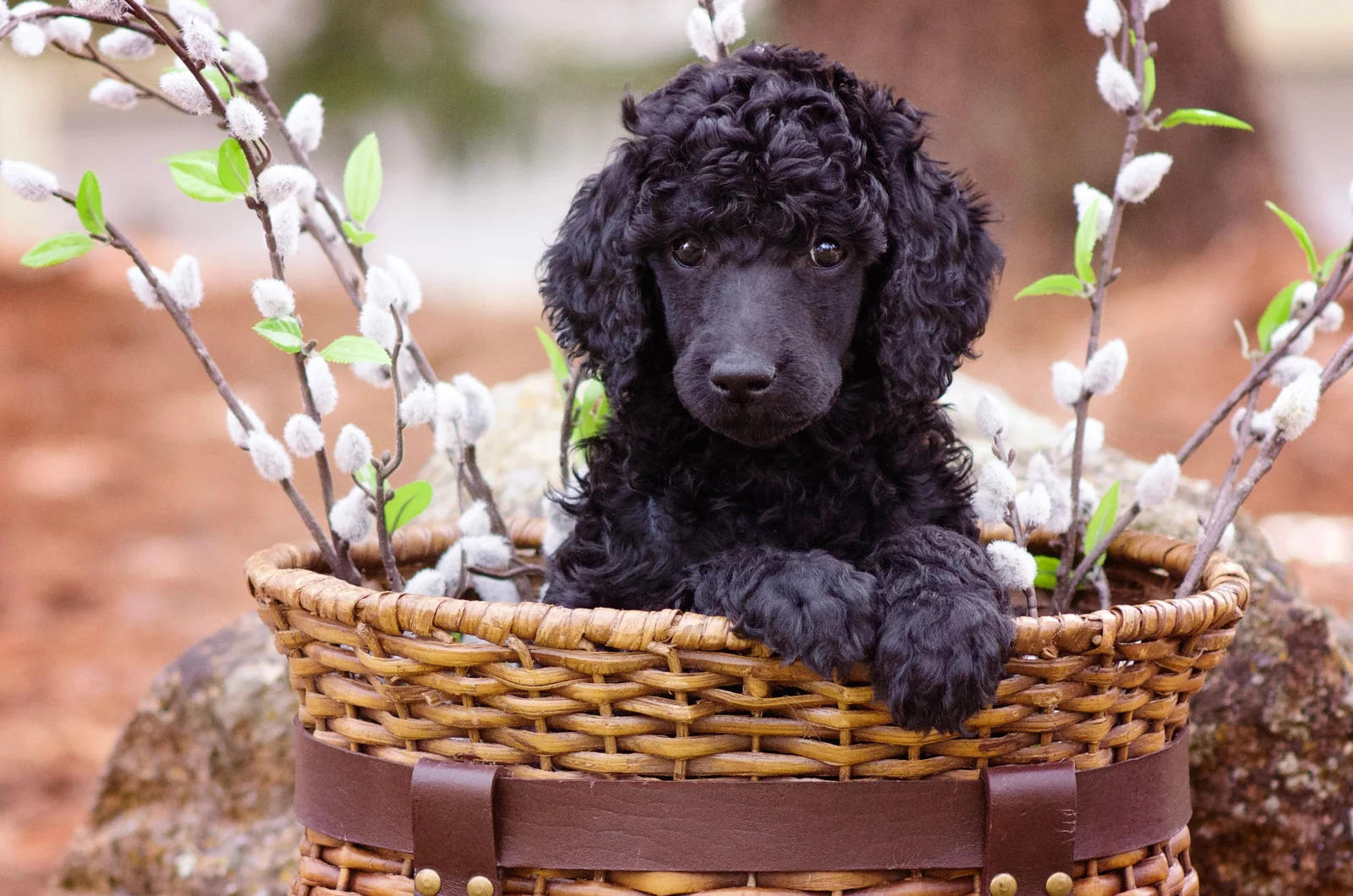 Christina Ross, the proprietor of Kriscross Standard Poodles breeding establishment, has spent her entire life working with purebred dogs, both as a breeder and a competitor.
Although she began Kriscross Standard Poodles in 1994, which is the year she had her first litter, she actually began competing with the breed in 1991.
Each litter is carefully thought out and planned. She feels that the next generation of Standard Poodles should only be produced by dogs that meet the breed standard, have stable temperaments, and are in excellent health.
She desires stunning show canines that are also ideal companions. Only a small percentage of her dogs' lives are spent in the show ring.
To help assure that they are breeding healthy puppies that will provide their new owners a lifetime of happiness, the parents of each litter are thoroughly health examined.
They raise the puppies in their house in a family environment. They get to experience the sights and noises of a typical home, including kids, other dogs, and cats. They are provided with an abundance of love, in addition to regular grooming and a healthy diet.
When they are old enough, they can explore the yard outside and begin potty training.
Breeder Info And Contact
Website: Krisscross Standard Poodles
Email: [email protected]
Phone: 541-817-3638
Address: Roseburg, OR 97470
7. Henry Elliot's Poodles — Beaverton, OR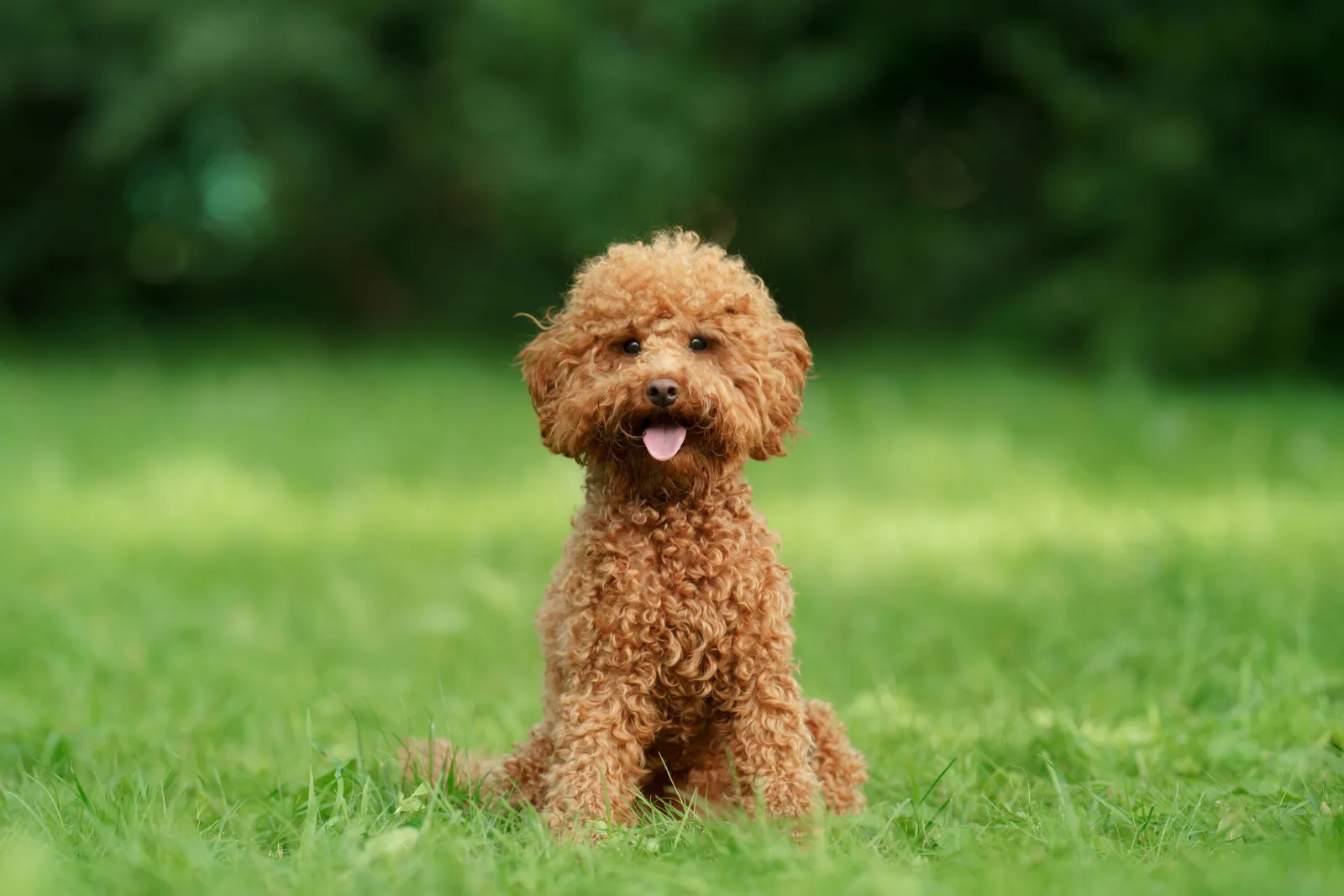 Henry Elliot's is run by a six-person family who adores their dogs!
Their pets are affectionate, lively, sweet, very devoted to them, and always by their side. That's why they wish to share their puppies with you.
They are a small family breeding business, and they raise all of their puppies in their home. They breed miniature red, miniature Moyen, miniature tri-color, and miniature brown phantom AKC Poodles, as well as some occasional Doodles.
If you wish to adopt one of their pups, there is an application that you can fill out on their official website.
Breeder Info And Contact
Website: Henry Elliot's Poodles
Email: [email protected]
Phone: 971-249-2645
Address: Beaverton, Oregon 97007
8. PacificNWPups — Silverton, OR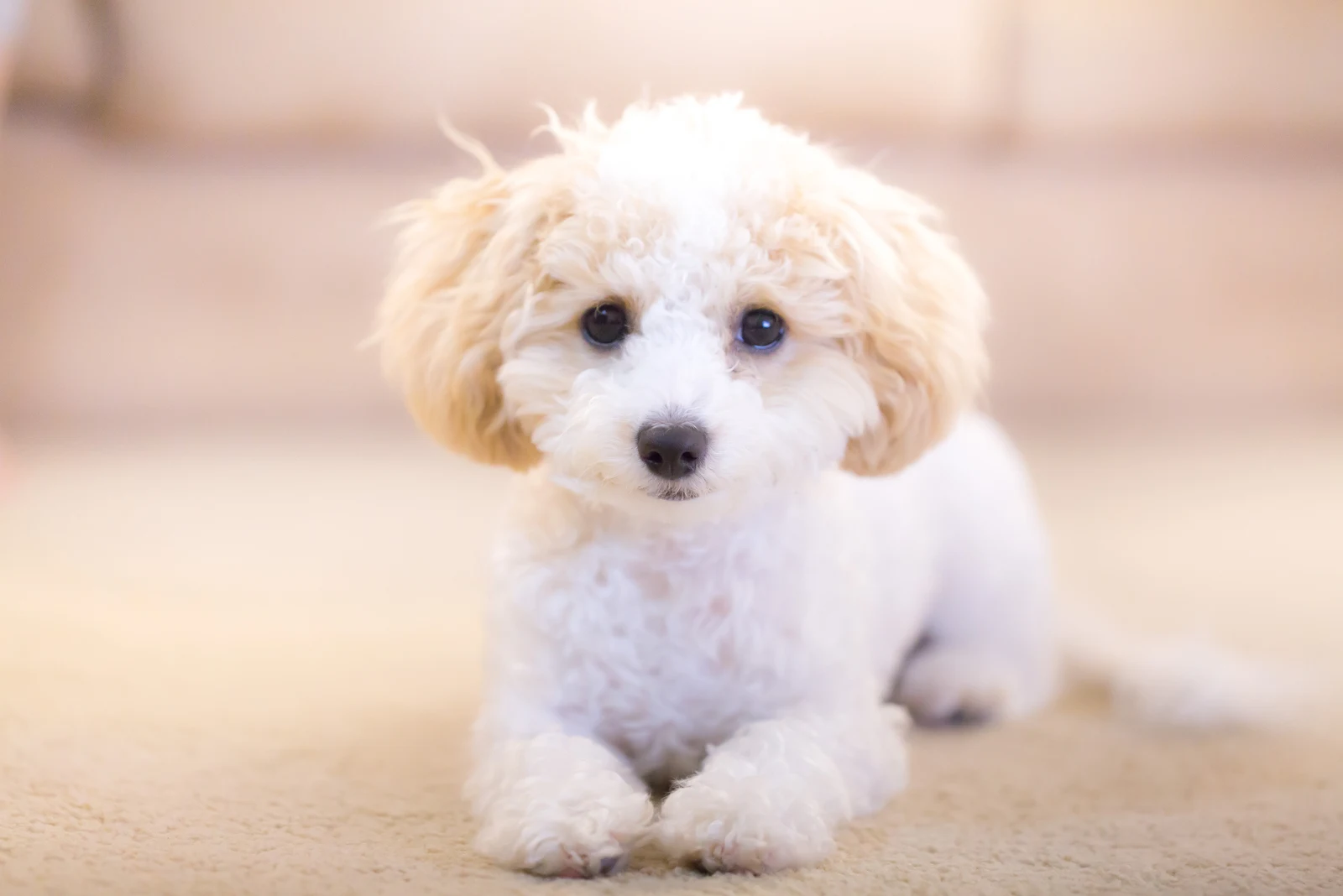 They are passionate about their animals at PacificNWPups. They take pride in having a reputation as a compassionate and considerate breeder and love to assist families in finding the ideal new addition to their homes.
Since 2016, they have been breeding animals with the goal of easing the transition from their loving home to yours.
Their aim is to produce the highest-quality pups while ensuring that these priceless beings receive the adoration, care, and consideration they so well deserve from their new owners.
They specialize in Toy Poodles. They are friendly, loveable, and have the ideal weight range of 5.5 to 10 lbs. All of their pups are born to genetically tested parents, and they are groomed, declawed, dewormed, microchipped, and given their first DHP with a veterinarian's certification.
Toy Poodles come with a copy of their AKC registration/pedigree and their tail docked.
Breeder Info And Contact
Website: PacificNWPups
Email: [email protected]
Address: Silverton, Oregon 97381
9. Cindi Stawicki — Newberg, OR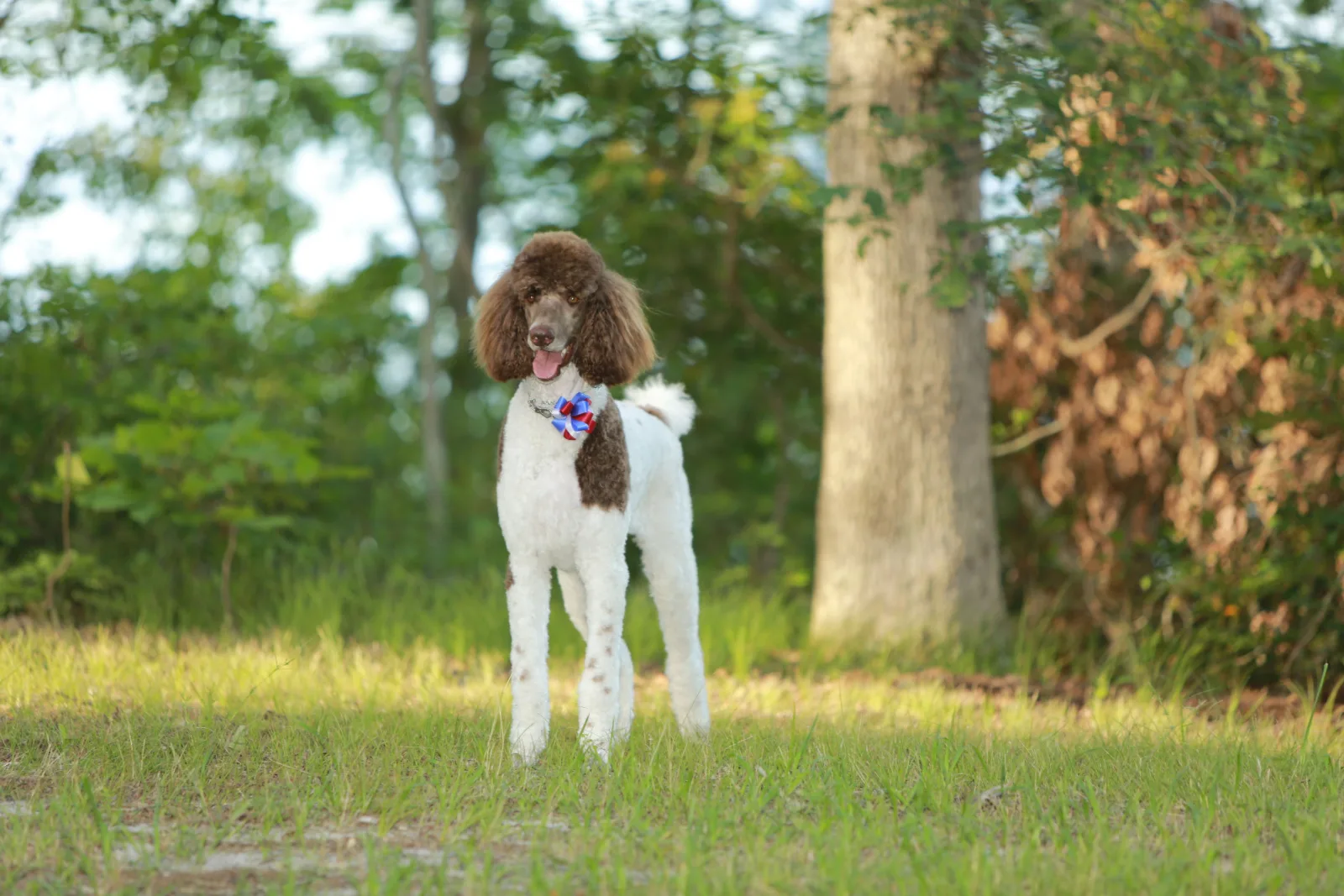 They breed Standard Parti Poodles in the state of Oregon.
They are dedicated to providing the best possible breeding services and they absolutely adore raising Standard Parti Poodles.
Their Poodles are chosen for conformation after passing health tests. Their family raises the puppies with love, and they always receive the best care and socialization.
Until they are ready to move into your house, these pups are tenderly raised and cared for at their home. By that time, they will have received all of their vaccines, been examined by a veterinarian, and come with a two-year health guarantee.
Breeder Info And Contact
Email: [email protected]
Phone: 503-537-4023
Address: Newberg, Oregon 97132
10. Columbia River Sunset Poodles — Clatskanie, OR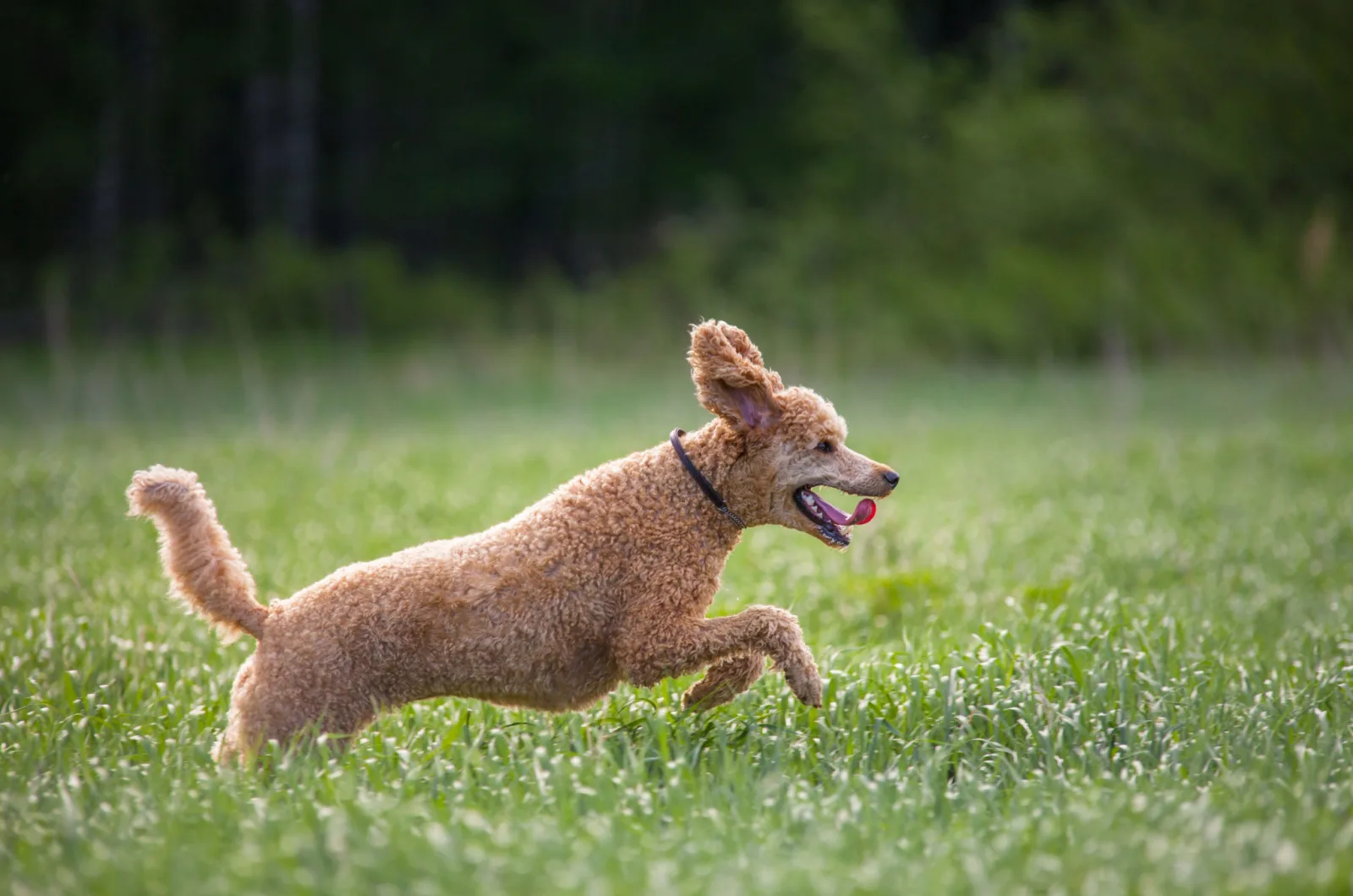 Several years ago, the folks at Columbia River Sunset Poodles fell in love with Standard Poodles and decided they wanted to spread that love to others.
Poodles are often associated with pretentiousness and expensive upkeep, even though they don't make our list of the 25 most expensive dog breeds in the world.
However, these people enjoy demonstrating to others how lovable and enjoyable owning a Standard Poodle can be. Their pups enjoy playing in the sea and running around on the beach.
They have genetic testing from Pawprint, and all three of their breeding dogs have hips and elbows that are OFA-certified.
Breeder Info And Contact
Email: [email protected]
Phone: 503-504-7959
Address: Clatskanie, Oregon 97016
11. Mount Zion Kennels — Eugene, OR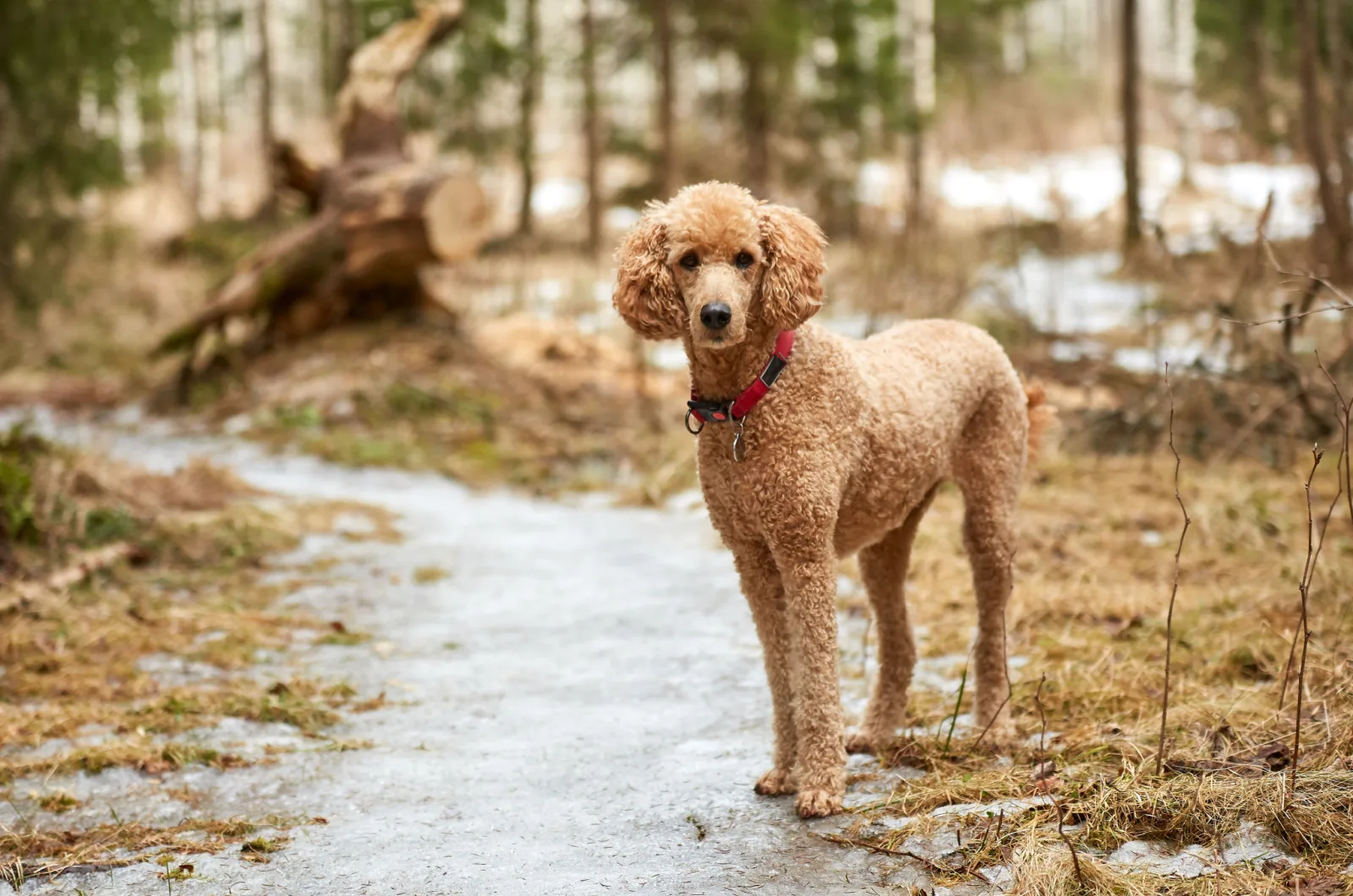 Mount Zion Kennels is operated by Camille, who is a Standard Poodle breeder and aspiring dog groomer. Her family and she reside on a five-acre property near Eugene, Oregon, which has a stunning landscape.
Every Poodle color is represented in her Standard Poodles, which are typically smaller than average in size. Some people might refer to them as "Moyen" or "Medium," but they are actually just slightly smaller Standard Poodles, typically weighing between 30 and 45 pounds.
Their aim in breeding is to maintain and advance the multicolored lineages of this ancient breed. They are concentrating on retaining versatility while also enhancing conformation and health.
Simply put, they want their dogs to succeed in the field, performance, and companion sports in addition to the show ring.
Breeder Info And Contact
Website: Mount Zion Kennels
Email: [email protected]
Address: Eugene, OR 97405
12. Priceless Poodles — Sweet Home, OR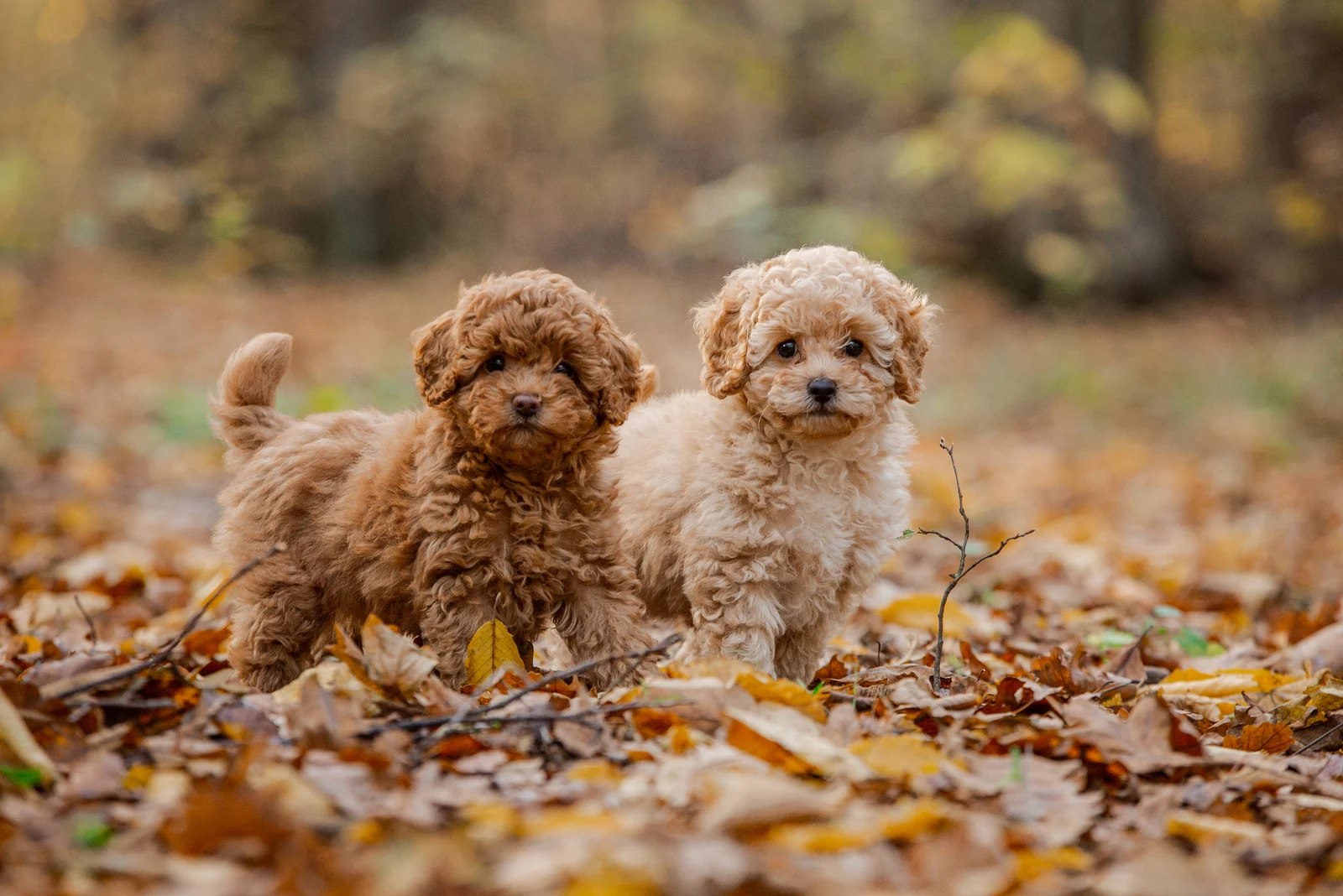 They have a long history of breeding and exhibiting premium Miniature and Standard Poodles. They have produced two grand champions along with several winners over the years.
They raise dogs to meet the AKC breed standards because they want them to be show-quality. A dog with this trait can only become a show dog through competing.
By performing DNA health testing, they try their best to breed away from genetically confirmed problems. They check for healthy hips and eyes as well.
Their dogs are temperament-bred, socialized, very trainable, intelligent, alert, faithful, active, and instinctive. Additionally, their team is always willing to offer any advice you might need on dog food, grooming and haircuts, or even general pet medical advice.
Priceless Poodles make excellent pets and family members.
Breeder Info And Contact
Website: Priceless Poodles
Email: [email protected]
Phone: 541-401-4242
Address: 43404 Wiley Creek Rd, Sweet Home, Oregon 97386
Conclusion
We hope you are ready to choose one of these gorgeous puppies to adopt and welcome them into their new forever home after reading our list of the finest Poodle breeders in Oregon.
Poodle puppies can occasionally cost a lot of money, so it's crucial to be sure you're getting the best deal. Puppies typically cost between $600 and $2,500, while show dog-quality Poodles can cost as much as $10,000.
You can be confident that these folks take fantastic care of their puppies and that they will go above and beyond to fulfill your requirements. These are not puppy mills, but rather some of the best and most reputable Poodle breeders in Oregon.
Once you've made your choice, you can get in touch with the breeder using the information provided to set up a visit to see their litters and choose the ideal puppy for you.