If you are looking to adopt a Moyen Poodle, finding the right Moyen Poodle breeders might be a complicated task.
This particular type of Poodles was developed in Europe and is not yet as common in the United States. Therefore, there can be a lot of misunderstandings about what actually is or isn't a Moyen.
So, let's clear it up. What is a Moyen Poodle?
We have already answered a lot of questions about them in this article, but let's go over the basics once again.
The word "Moyen" means "medium" in French and it refers to Poodles that are 15 to 20 inches (38.1 to 50.8 cm) tall at the shoulder and weigh around 15 to 35 pounds (6.8 to 15.9 kg) when they reach full maturity.
They are the fourth category along with Toy Poodles, Miniature Poodles and Standard Poodles. Moyen size puts them somewhere between Miniature and Standard, which is why their name literally means Medium Poodles.
They are also sometimes called Small Standard Poodles or Klein Poodles, which is German for 'small'.
Moyen Poodles are not officially listed in the AKC, but their existence is recognized by FCI-affiliated kennel clubs around the world.
Moyen Poodle Puppies For Sale In The US
Now that we know exactly what a Moyen Poodle is, we can turn to the question at hand. Who are the best, most reputable and most reliable Moyen Poodle breeders in the USA?
This particular size of Poodle is quickly becoming very popular among Americans and we're sure there will be a lot more professional breeders in the future. This highly intelligent and active breed is a great family pet and a lot of prospective dog owners could be looking to get one as their first (or next) dog.
We've already covered the best Miniature Poodle breeders and Toy Poodle breeders in the country, so now, without any further ado, here are the seven best Moyen Poodle breeders in America.
1. Classic Canine Moyen Poodles – Island Lake, IL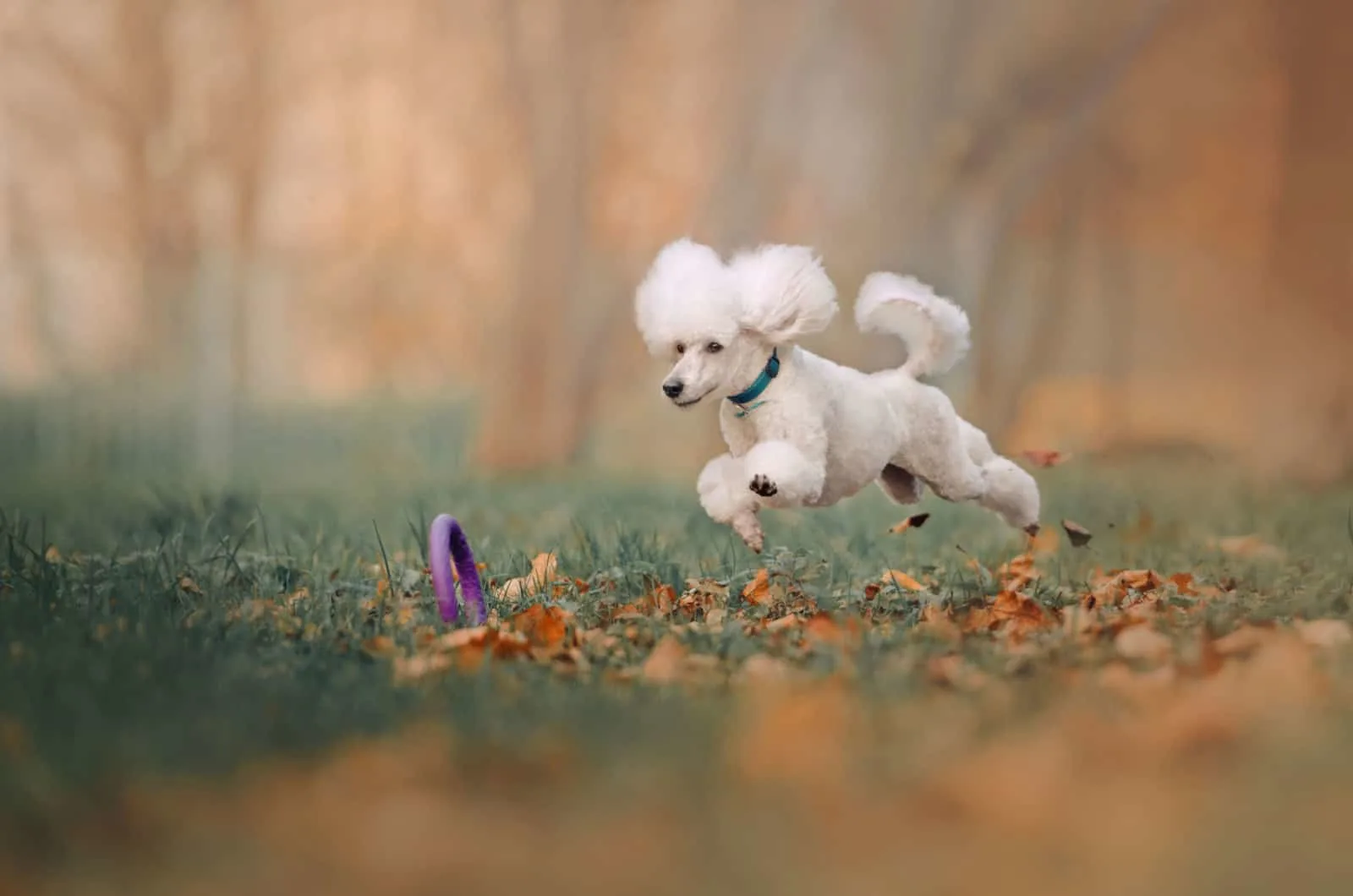 The Classic Canine is a small, family-owned Poodle-breeding business hailing from Island Lake, Illinois. In addition to Moyens, they also breed Goldendoodle puppies, and occasionally even other types of Doodles.
They started breeding Poodles over twenty years ago, and while they were focused on the Standard variety at first, they soon discovered the potential of Moyen Poodles.
Lori Fraser and the rest of the family keep all of the puppies that they breed in their house and care for them as if they are their own.
According to their website, they have detailed records of the parents' genetic tests and they make sure to only breed the healthiest dogs.
To prove that, they provide all of the medical records to their buyers, and they even offer a two-year health guarantee against any genetic abnormalities.
Website: Classic Canine
Email: [email protected]
Phone: 847-280-1732
2. The Moyen Poodle – Dallas, TX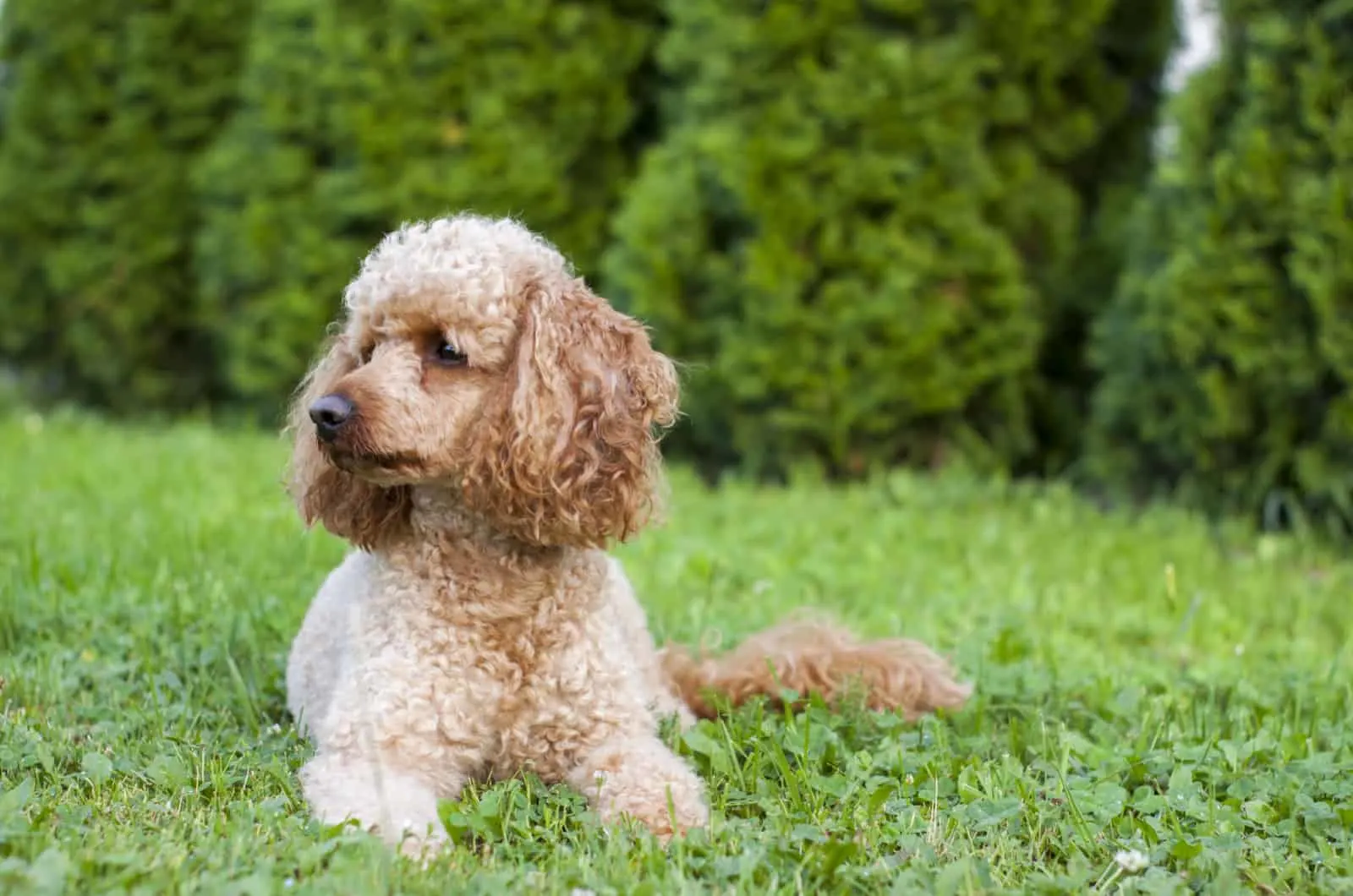 We move on to another family-run breeding business, and this one is located in the Dallas/Fort Worth area of Texas.
Speaking of Texas, if you're from that neck of the woods, why not check out some of the best breeders from the state, regardless of breed?
They take pride in producing their standard and medium size Poodles in a caring family environment where every puppy gets the attention it deserves. They begin the process of puppy socialization very early on, which sets them up for life.
Rigorously screening the Moyen Poodle parents before engaging in the breeding process is a rule for this breeder, and they only select the breeding dogs with the best pedigrees. If you purchase a new puppy from them, you can be assured that they will give you their full guarantee of genetic purity and health.
Their puppies come in a range of colors, including a lovely shade of apricot, so be sure to give them a look.
Website: The Moyen Poodle
Email: [email protected]
Phone: 940-395-5441
3. Noir Poodles – Lebanon, MO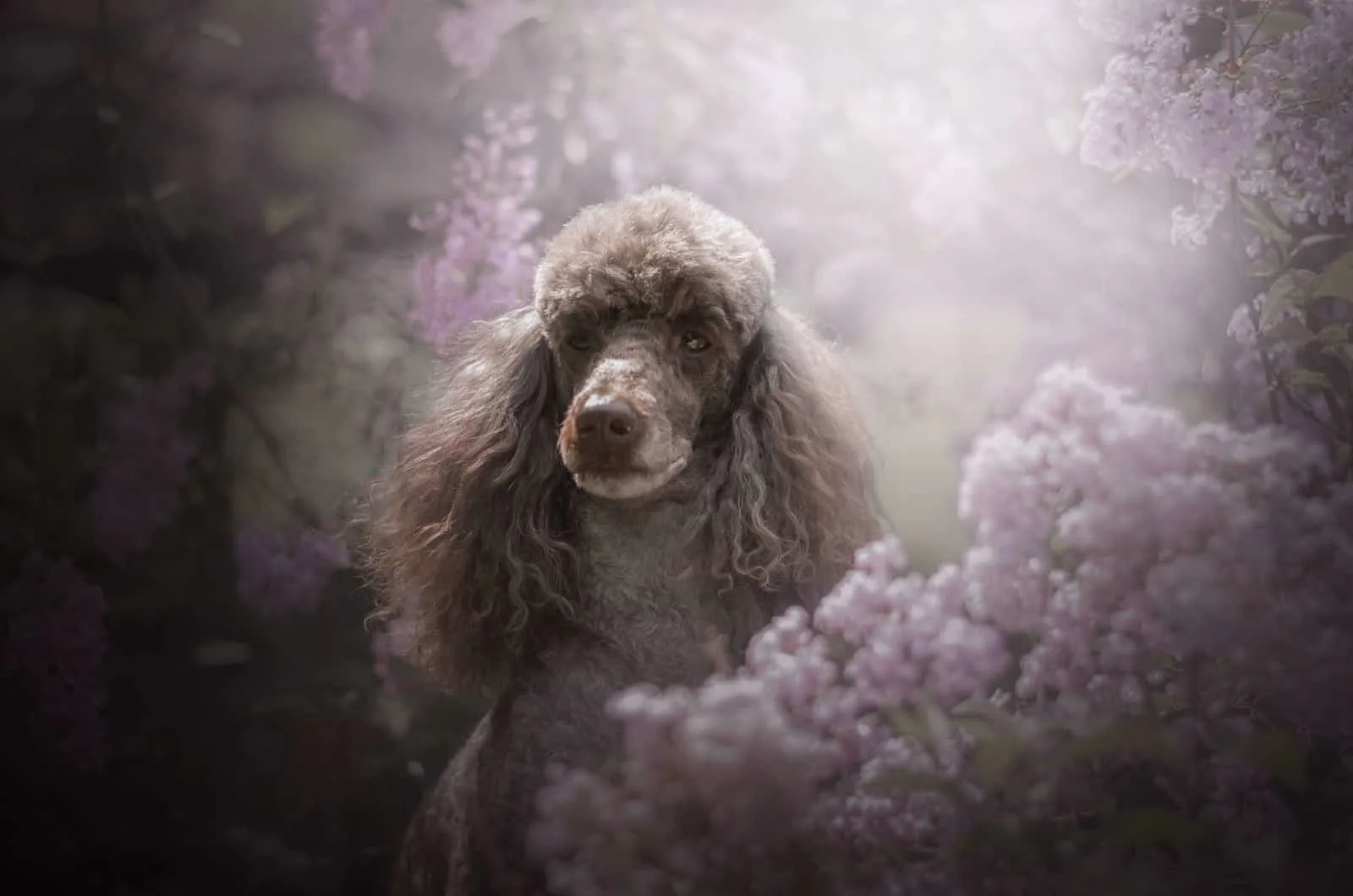 Noir Poodles is a small but reliable Moyen Poodle breeder from Lebanon, Missouri. They strive to produce and raise the healthiest Moyen Poodle puppies possible, by using the Puppy Culture method.
The Poodle parents are carefully selected and then thoroughly tested with OFA certifications, as well as DNA and VGL testing for any potential genetic diseases or abnormalities.
Detailed health testing is a point of pride for Noir Poodles, and they certainly stand by their word by offering an incredible five-year health guarantee. As their name suggests, they specialize in black Moyen Poodles.
Their website also offers links to various test results related to all of the puppies currently on offer, so you can do all the research on your own and clear any worries you might have.
Website: Noir Poodles
Email: [email protected]
Phone: 417-664-1709
4. Great Lakes Poodles – Tawas, MI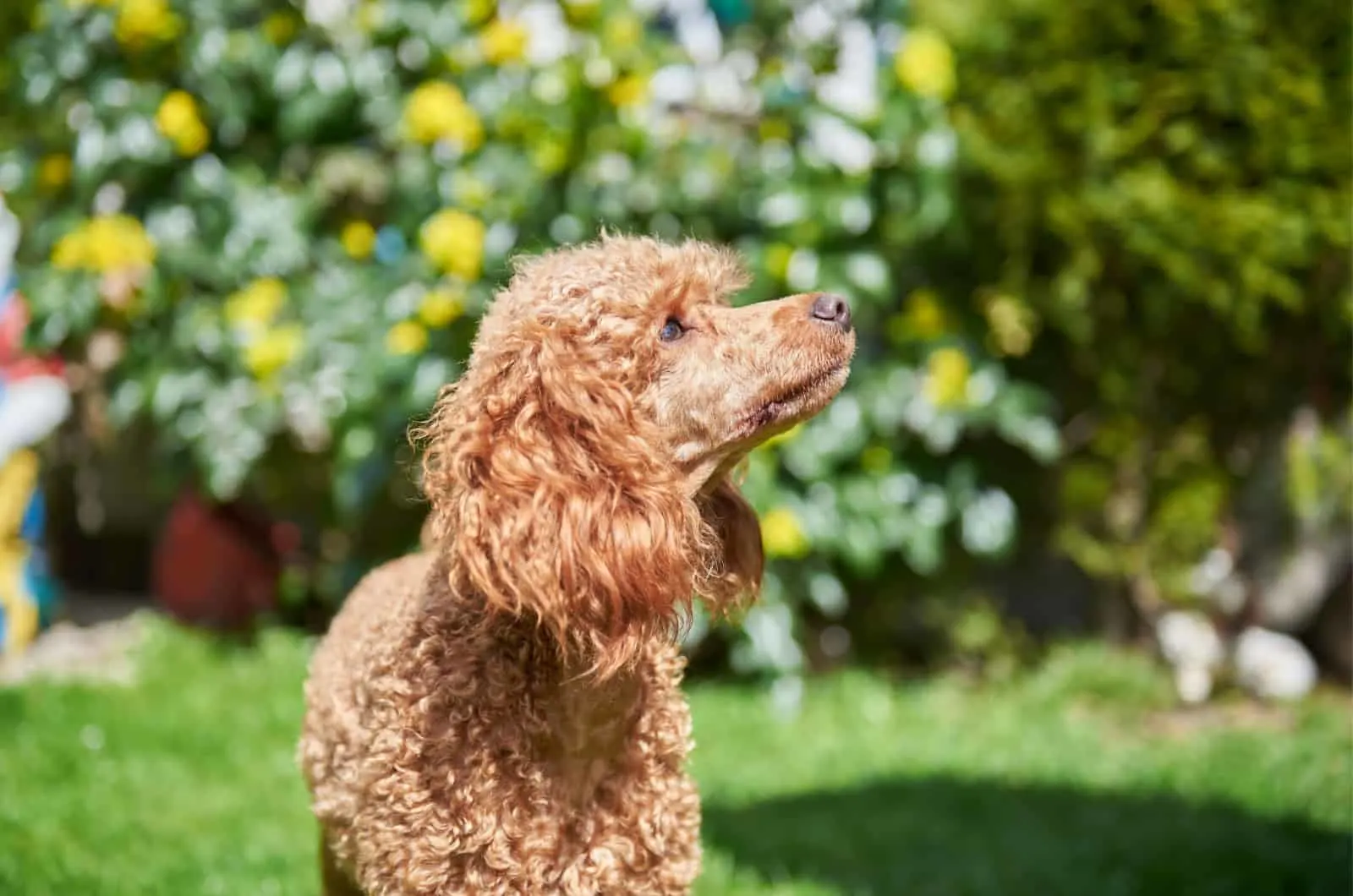 Great Lakes Poodles is a breeder with a long-standing reputation and a number of awards and recognitions that approve all of the work and care they put into Moyen Poodle breeding.
They are located in the lovely city of Tawas, Michigan right on the coast of Lake Huron. As of now, they are the only Moyen Poodle breeder in Northeastern Lower Michigan, so if you are from that area and want a Poodle, then this is a no-brainer for you. However, if you're looking for a different breed, there are plenty of other great breeders in Michigan to choose from.
Great Lakes Poodles breeders bring in only the purest dogs from the US and Europe and then have them tested through their partners at UC Davis and PawPrint Genetics.
Aside from the genetics, they also do tests on eyes, hips and elbows, as well as the usual diversity tests. Check out their website for more info on these tests, as well as helpful info about currently available puppies and upcoming litters.
Website: Great Lakes Poodles
Email: [email protected]
Phone: 989-820-7872
5. Magenta Bay Poodles – NY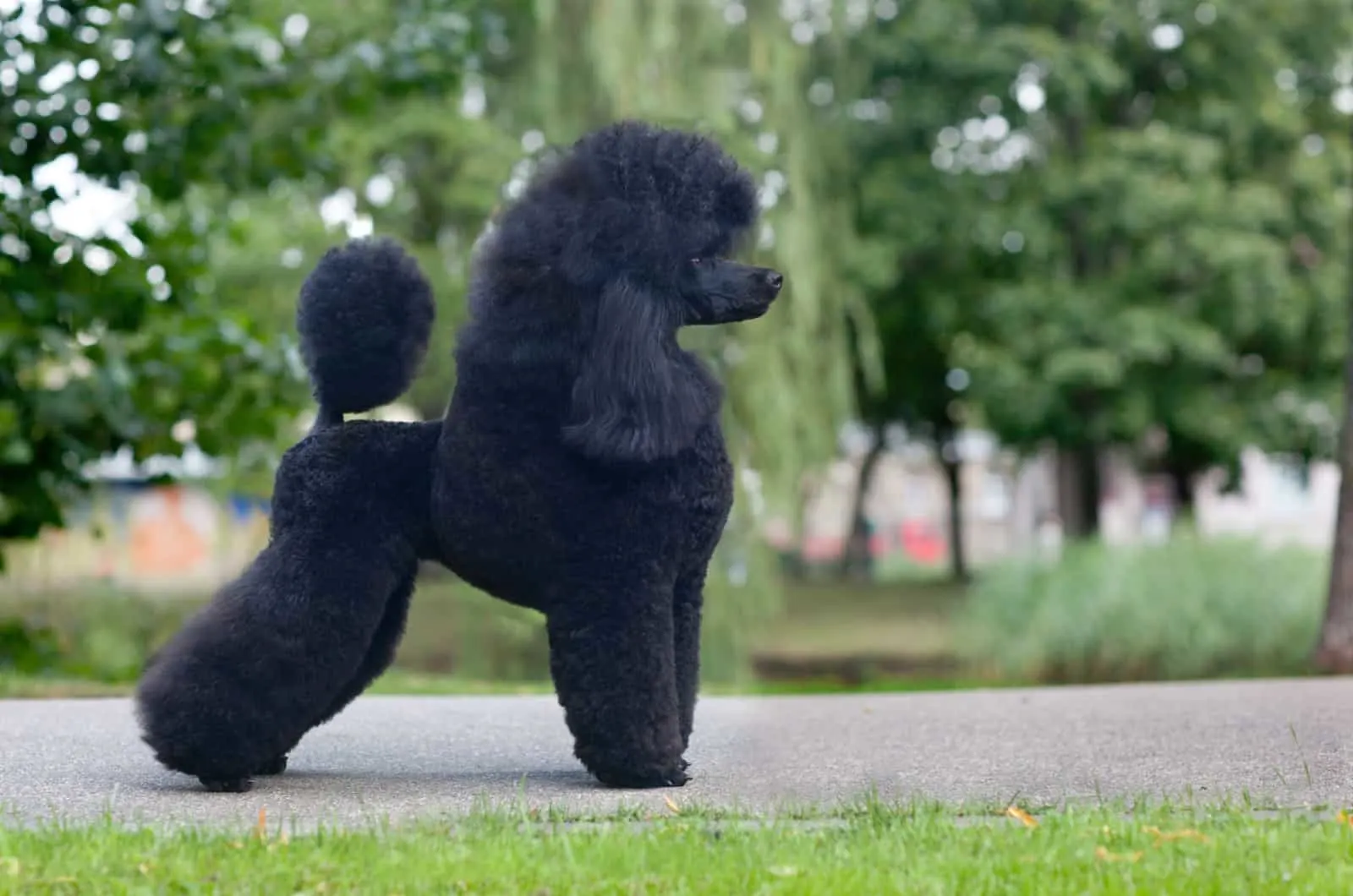 This small but successful breeder is located in southeastern New York, close to the New Jersey border.
And when we say small — we mean it! Magenta Bay never has more than one litter of Poodles at a time, which means that every single puppy gets all the love and attention it deserves.
All of their Poodle Moms and Dads are rigorously health tested before they finally decide to breed them. This includes both physical and genetic checkups, and the owners guarantee 100% healthy puppies at the moment that you buy them.
Additionally, they test the temperament of each puppy with an independent expert that acts as a great balance to the already established in-house training methods.
Upon buying a Moyen Poodle puppy from Magenta Bay, you can expect that it will be registered with the AKC, the CKC or the UKC, depending on the Mom.
Website: Magenta Bay Poodles
You can contact Magenta Bay Poodle breeders via the form on their Contact page, where you can also fill out the puppy application form.
6. Laurel Hills Poodles – Arlington, WA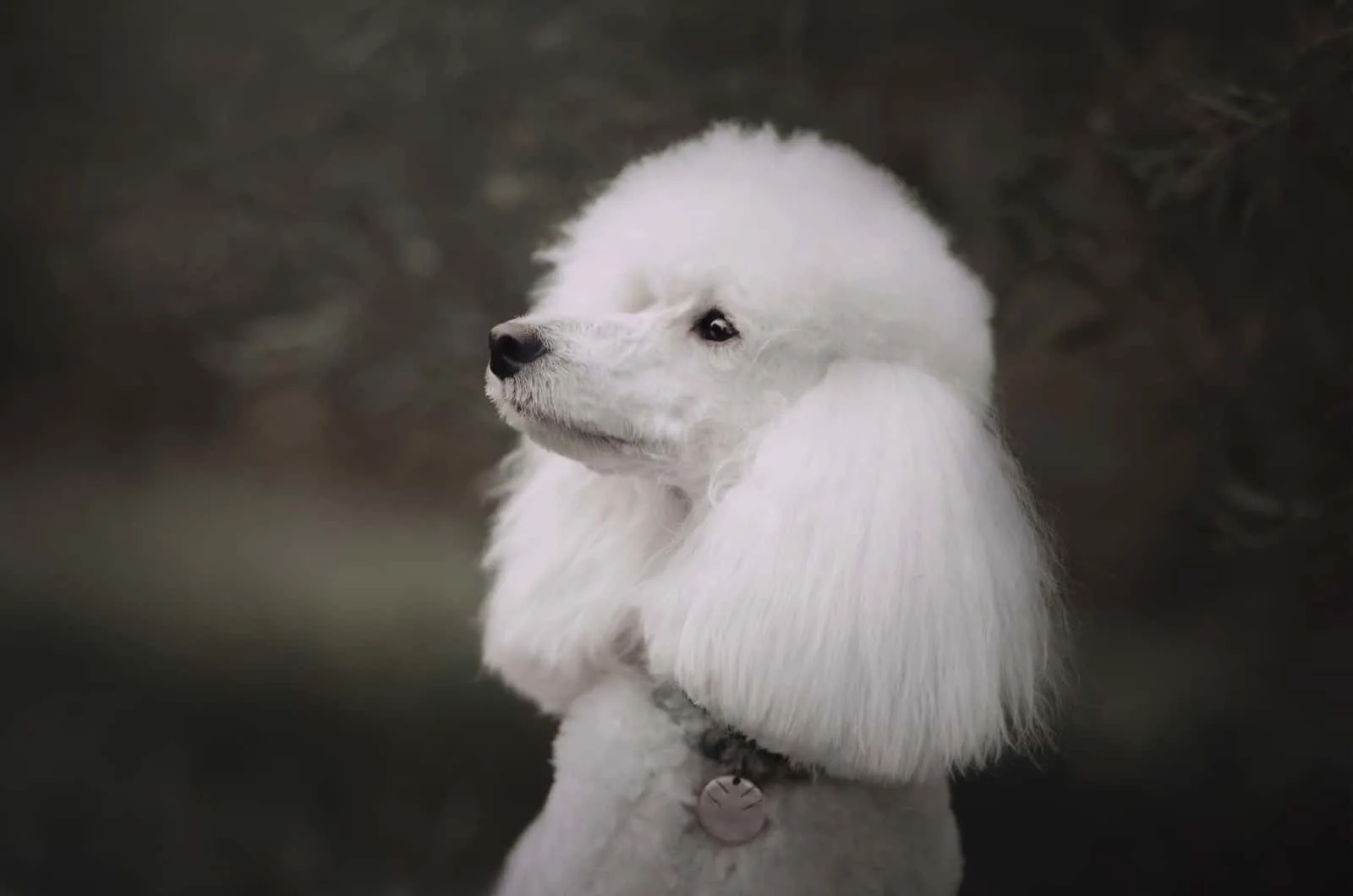 Laurel Hills is a Moyen Poodle breeder located in Arlington, which is a part of the larger metropolitan area of Seattle, Washington.
It is a family-run operation where every Moyen Poodle puppy is a part of the family. They specialize in breeding specialty colors, such as merle, sable and parti.
The family is very outgoing and they always look to meet the needs of their customers. All of their parent dogs, as well as the puppies, go through extensive health checks to make sure that they are of the best quality possible.
When purchasing a Moyen Poodle puppy from the Lauren Hills breeder, you receive all the necessary documentation, including medical records, puppy contracts, as well as a lot of other helpful guides and items.
Website: Laurel Hills Poodles
Phone: 425-422-3625, 425-308-5175, 425-308-8217
If you prefer communication via email, there is a form on the Contact Us section of their official website.
7. Desert Oasis Kennels – Gilbert, AZ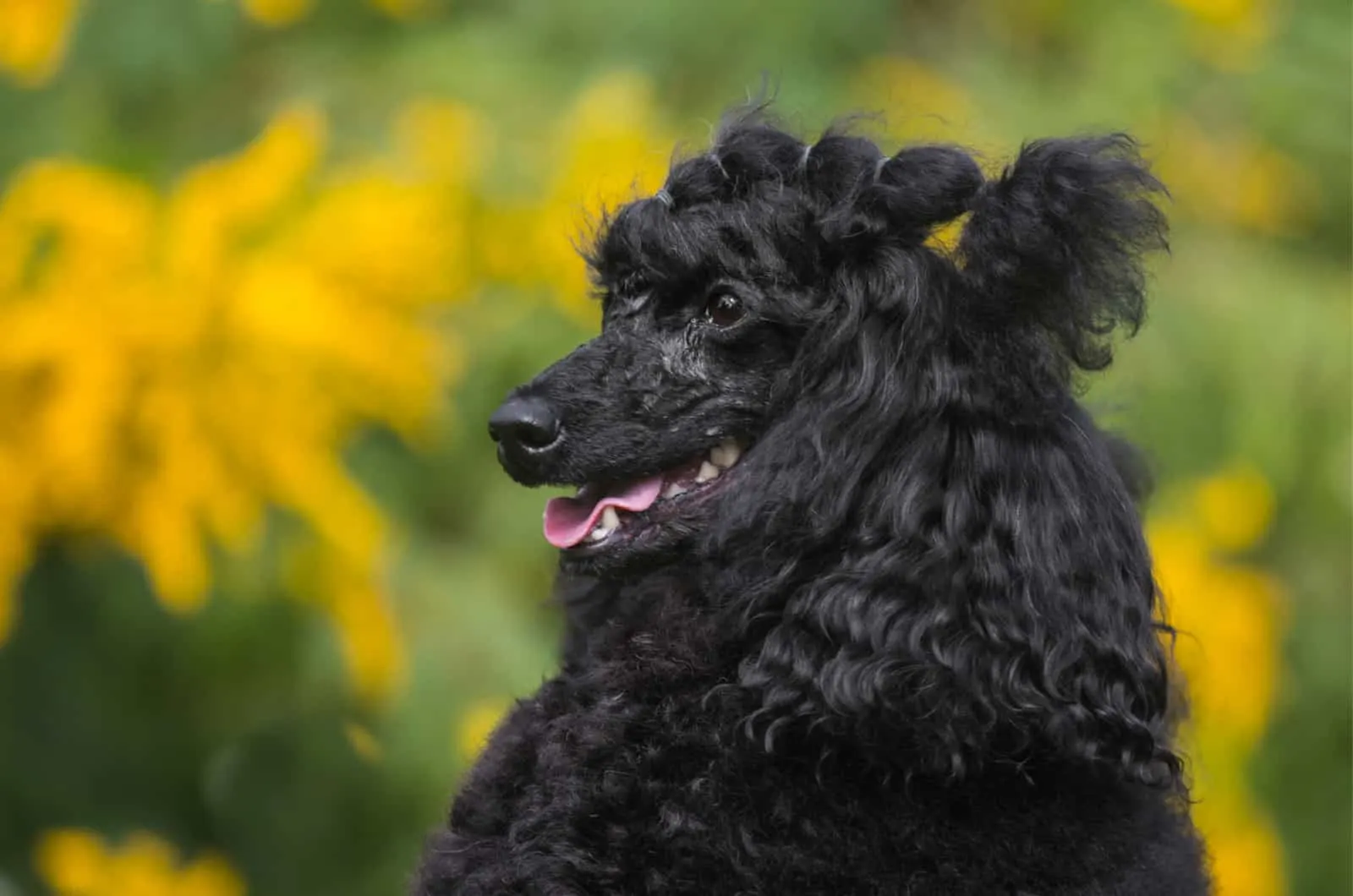 And our final entry on the list of the best Moyen Poodle breeders in the US is Desert Oasis Kennels. They are a small organization specializing in breeding and exhibiting Standard, Moyen and inter-variety Poodles.
They are located in Gilbert, Arizona, a small town just outside of Phoenix. A testament to their reputation is the fact that this is the second time that they appear on our breeder lists, as they've already been featured in The 10 Best Dog Breeders In Arizona article.
Even though it has the word "kennel" in its name, it's not an actual kennel, if we go by the standard definition. According to them, they are a cooperation of family and friends who treat each and every dog with tons of love and affection.
Their goal in breeding Moyen Poodles is to produce puppies with the best possible health, conformation and temperament. Judging by the results — some of their puppies have gone on to become seizure-alert service dogs, therapy dogs, rescue dogs and even mobility assistance dogs — it's safe to say that they are on the right track.
All of their puppies are raised as part of their family and have extensive health checks and guarantees associated with them. Each puppy is up for AKC limited registration.
The breeders are very upfront with their prospective customers about everything and provide all the information you might need.
Website: Desert Oasis Kennels
Email: [email protected]
Phone: 480-241-1526
They state on their website that their preferred first method of communication is email. You can also get in touch with them by filling out a short form at the bottom of their official website.
The Final Word
So, there you have it! Those are the seven best Moyen Poodle breeders in the United States of America, according to Pupvine.
If you were looking to buy a Moyen Poodle puppy for yourself but felt lost and didn't know where to begin, we hope that this article offers you a good starting point, at least.
We have done most of the research for you and compiled this list that is easy to reference at any point, and that offers you all the contact details of these reputable breeders.
Good luck with your new pet!
Read Next: 17 Poodle Breeders In California – Best Golden State Breeders