They are smart and beautiful, with a sense of elegance that follows them wherever they go. And, they've been everywhere — all around the world. So, yes it is only natural to assume they've ended up in sunny California too. With their gorgeous fur and aristocratic posture, these beautiful dogs are very popular in the States.
There are many breeders out there. You can find ads on Google, Instagram, or Facebook. They all claim to have the best Poodles. But, how do you choose the best one?
Well, look no further, because we have a list of 17 Poodle breeders in California that will check all your boxes. They are the best in California, and we're here to tell you all about them.
Poodle Puppies For Sale In California
You will see there are actually a lot of breeders in California. They sell standard Poodles, Miniature Poodles, Toy Poodle puppies, or even Moyen Poodles.
But what is a Poodle?
The standard Poodle is a medium-sized dog, originally bred in Germany. They were bred as hunting dogs to help retrieve the prey, in particular they were used to retrieve prey from water. The average weight of a standard Poodle is around 60 pounds, and the average height is 15 inches.
They are very intelligent. Their intelligence has helped them find jobs in the Police force all around the world and to become guard dogs.
But their beauty made them one of the most popular companion dogs in the world. The Poodle has curly long fur that can come in many coat color variations, even in the so-called Merle coat color, which makes them even more unique.
They are hypoallergenic — which makes us all ask a question, do Poodles shed? Yes, they do shed, but they are low-shedding dogs, hence the hypoallergenic tag on their name.
With their affectionate, gentle, and friendly nature — Poodles make great therapy dogs. They are also great with young children, and if properly socialized, they can be great with other dogs as well.
So, now that we know what amazing dogs Poodles are, let's see a list of 17 Poodle breeders in California.
1. Precisely Poodles, Menifee, CA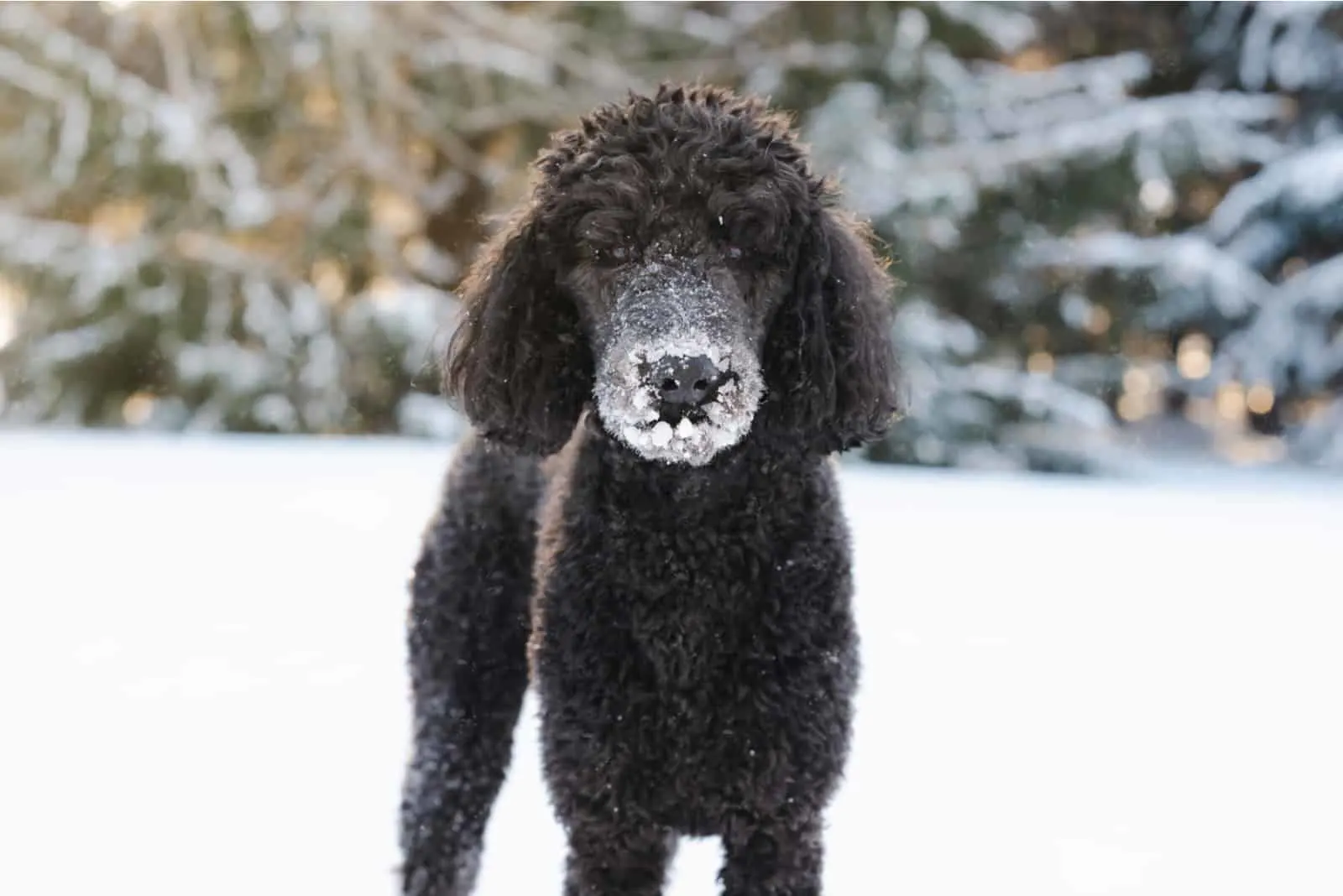 One of the best signs a breeder is a good breeder is when they talk about their dogs like they are family members. And they treat them like that, too! Actually, standard Poodle puppies from Precisely Poodles in Menifee,California enjoy all the pampering a pooch can have!
You can see all of their sires and dams are well taken care of. They are all AKC (American Kennel Club) registered, and they show their AKC certificates openly and proudly on their website as well!
They have three females and one of them is a beautiful Parti Poodle with a black and white coat. They also have three males — brown, black, and bi-color (black and white variation).
All of their dogs have the OFA (Orthopedic Foundation for Animals) certificate, as well as all other necessary health testings done to ensure your future puppy will have the best possible health.
Address: 26100 Newport Rd Ste 12-1, Menifee, CA 92584, United States
Phone: +19519708984
Website: Precisely Poodles
2. Royal Poodle Puppies, Auburn, CA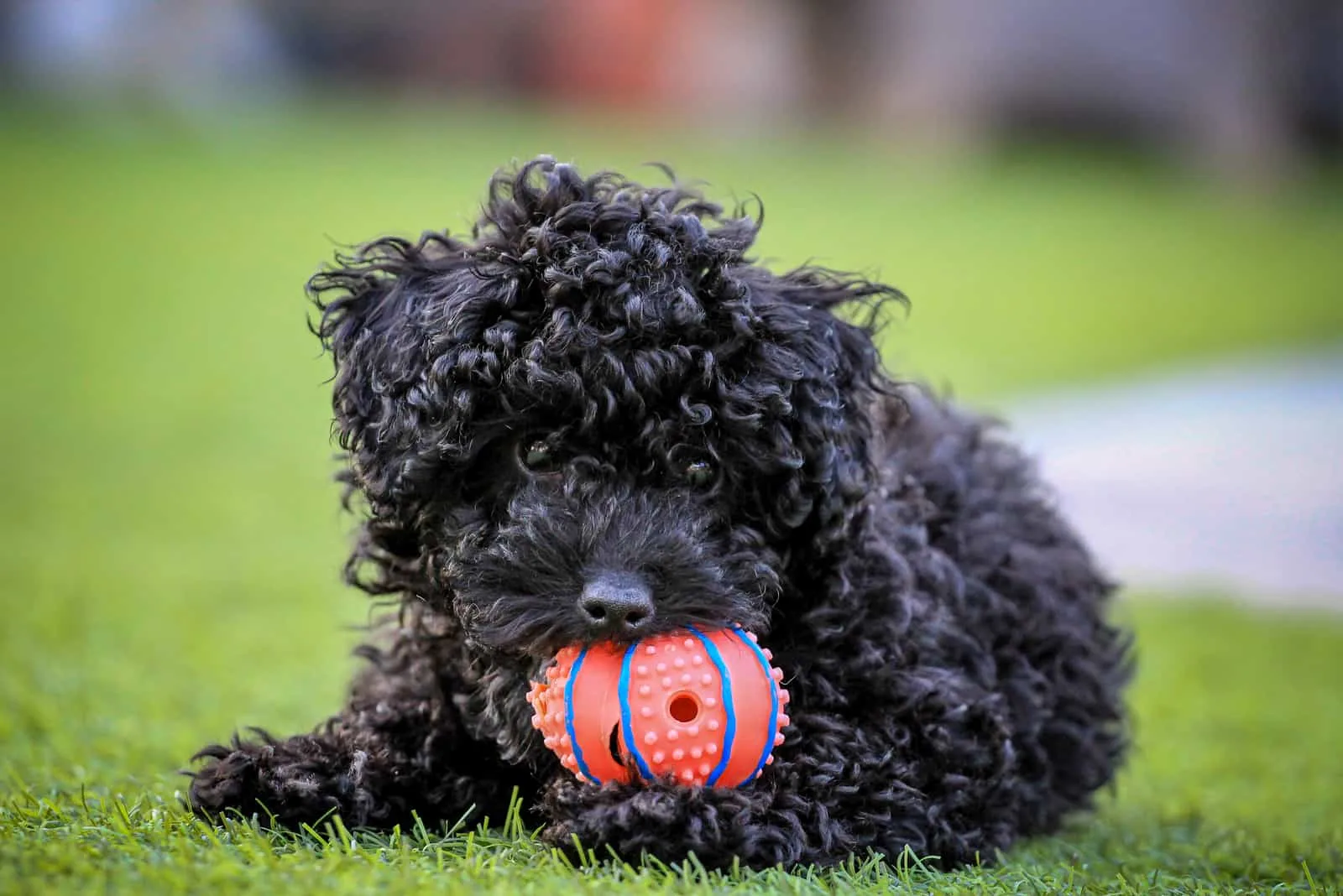 Located between Auburn and Sacramento, Royal Poodle Puppies breed red to dark-brown Standard Poodle puppies. So, you could say they have Auburn Poodles in Auburn. But they are officially known as red-colored Poodles, and they are gorgeous!
All of their dogs are raised with kids and as a part of a family. That definitely ensures that all of their dogs are well socialized and ready to join a new family, no matter if it's a family of two or 10. Their dogs are used to noise, laughter, pats on the back, and hugs!
And, let me tell you — their Poodles are beautiful! And not only that, they are a true picture of health as well. You can even see for yourself by checking out their Paw Print Pedigrees profile.
They offer a 1-year genetic health guarantee, and they openly show how well-behaved all of their dogs are. You can see more about this beautiful Poodle coat color variation on their Instagram page. You will fall in love with these amazing dogs.
Address: 2559 Buttes View Ln, Auburn, CA 95603, United States
Phone: +19166284440
Website: Royal Poodle Puppies
3. Silver Ace Poodles, Elverta, CA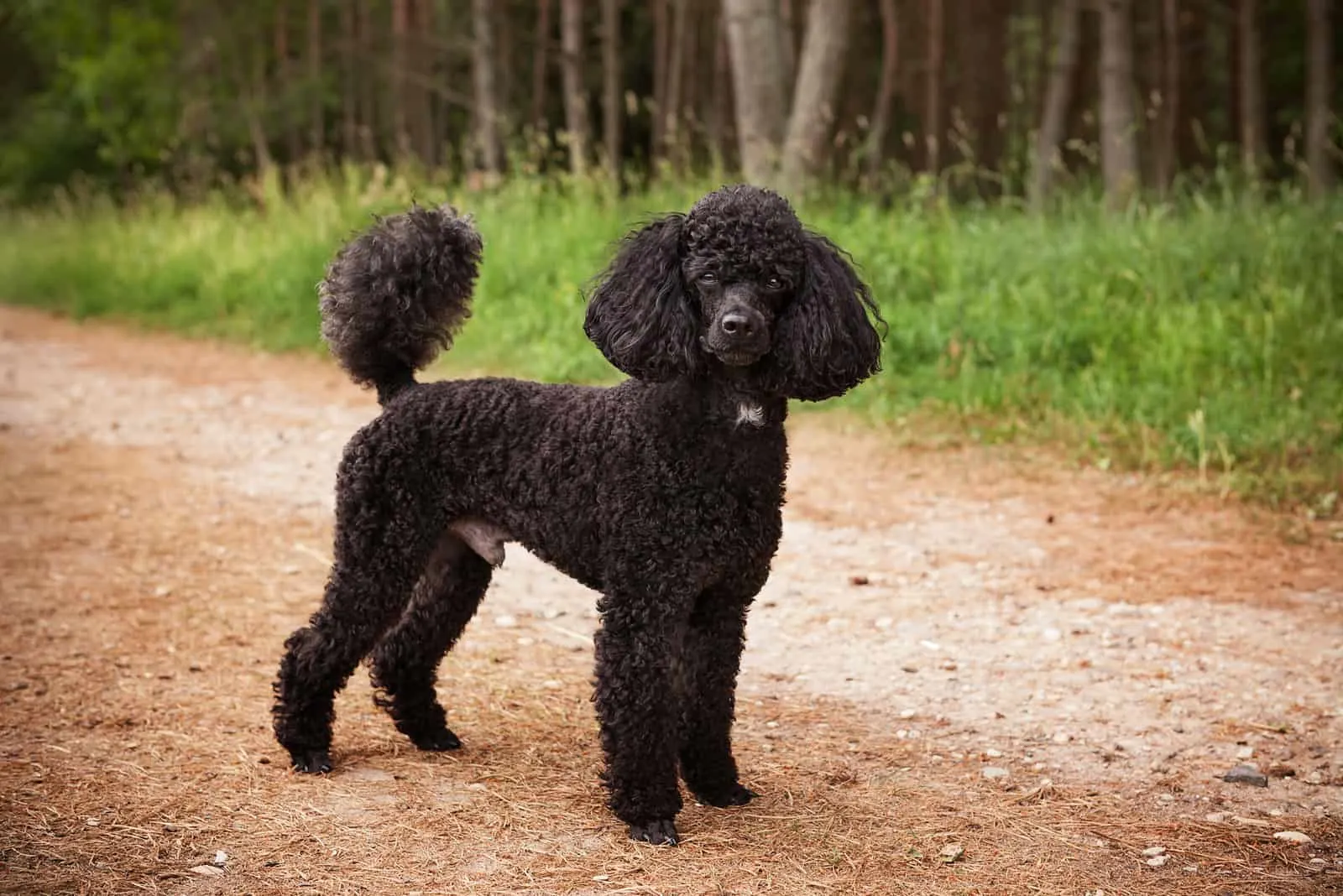 The woman proudly standing behind the name Silver Ace Poodles is Karen Rinta. She is a skilled breeder with more than Poodles to offer. Karen breeds and sells Standard Poodles, Toy Poodles, and Yorkies (Yorkshire Terrier).
Her Poodles are truly majestic and AKC-registered. She also offers her dogs for stud services. If you are looking for a Standard or a Toy Poodle with certified Pedigree papers, that will produce the best litters and possibly win all the shows around the US — call Karen!
Not only will they be healthy and royal looking but her Poodles will also have the best temperaments too. They are affectionate and loving dogs that will surely be a perfect addition to your family.
Silver Ace Poodles is a member of both AKC and UKC (United Kennel Club) and they will make sure that your new Poodle puppy will be the happiest and healthiest of them all.
Address: 8300 Pleasant Grove Rd, Elverta, CA 95626, United States
Phone: +19169701714
Website: Silver Ace Poodles
4. Broadway Poodles and Doodles, Yuba City, CA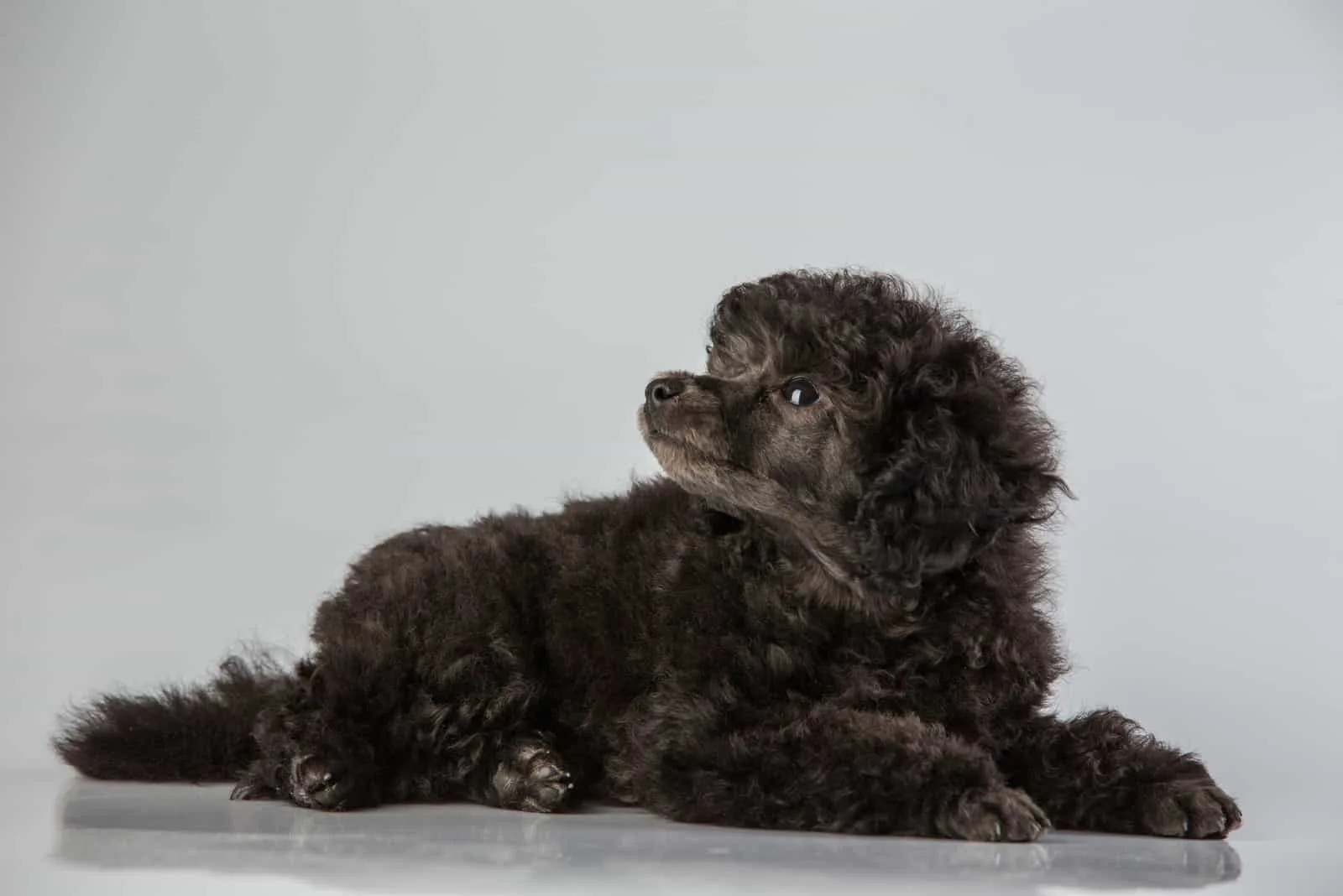 They are an All-American family — loving, hard-working, and honest. Located in Yuba City, they breed Poodles, Labradoodles, Cockapoos, Irishdoodles, Aussiedoodles, and Bernedoodles. If you like a Doodle or a Poodle, they will have it!
Jason and Kristen Longwell are responsible for breeding Standard Poodles. They both come from animal-loving families, and they found their way to make their dream a reality — to breed Poodles. Jason is a Marine veteran, and he now spends his days taking care of all the dog moms, dads, and puppies on their lovely small farm in Yuba City.
They treat their Poodles like family members, and they even joke about their relationship or day-to-day life with their dogs. They simply radiate a loving and warm feeling, which is so important when it comes to finding a furry friend for the rest of your life.
If you are looking for a new puppy, Broadway Poodles and Doodles will certainly offer you high-quality puppies in both standard and miniature sizes. Their Poodles come in black and white, red, and they have a gorgeous Teddy male miniature Poodle in black and white with a hint of Merle on his lower body.
Address: 6896 Broadway, Live Oak, CA 95953, United States
Phone: +15302185871
Website: Broadway Poodles and Doodles
5. Four Aces Poodles, Orangevale, CA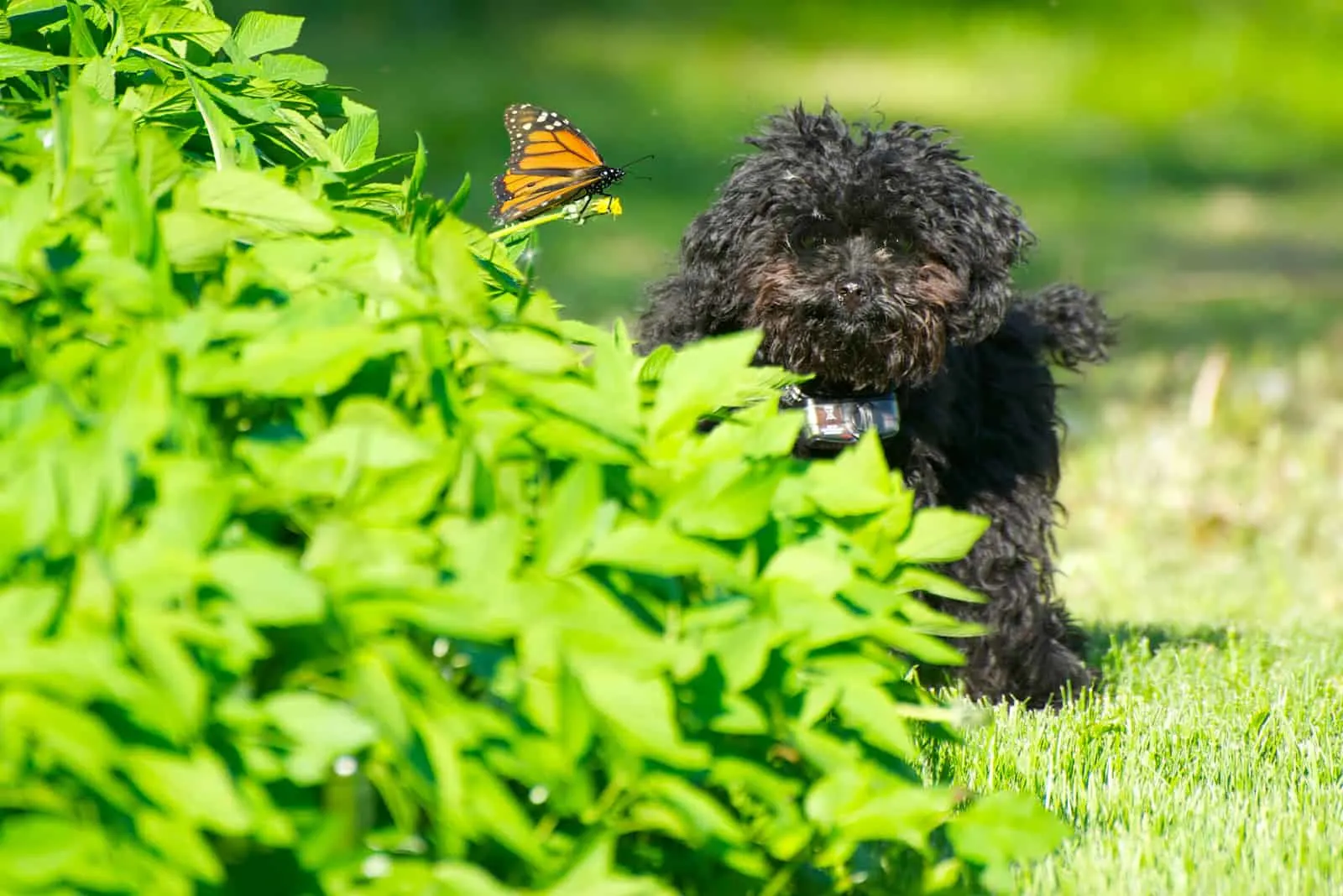 The owner of Four Aces Poodles in Northern California is Tiffany Diehl. She has been raising puppies all her life. And you can see and feel the love she has for her dogs.
Tiffany makes sure all of the puppies feel love from the moment they are born. Not only love but she makes sure they get all the necessary nutrients and vitamins even when they are still in their mommy's belly.
Her dams are healthy and strong, getting all the attention and pampering a dog can have at such a special time in its life. As a matter of fact, a week before breeding, her female dogs get an increase in nutritional intake, with the addition of prenatal vitamins and fish oil.
She is there when the puppies come out, she makes sure they are eating well, she makes sure that they are growing at a proper speed, and she definitely makes sure they are loved!
Four Aces Poodles is a reputable poodle breeder, following the AKC breed standards and making sure the puppies are happy and healthy, with a lot of love to give to their new owners.
But she expects the same from you! She looks for families that will continue to show affection to her Poodle puppies and keep them healthy for the rest of their puppy lives.
Address: 9357 Oak Ave, Orangevale, CA 95662, United States
Phone: +19162768443
Website: Four Aces Poodles
6. Marquis Standard Poodles, Milford, CA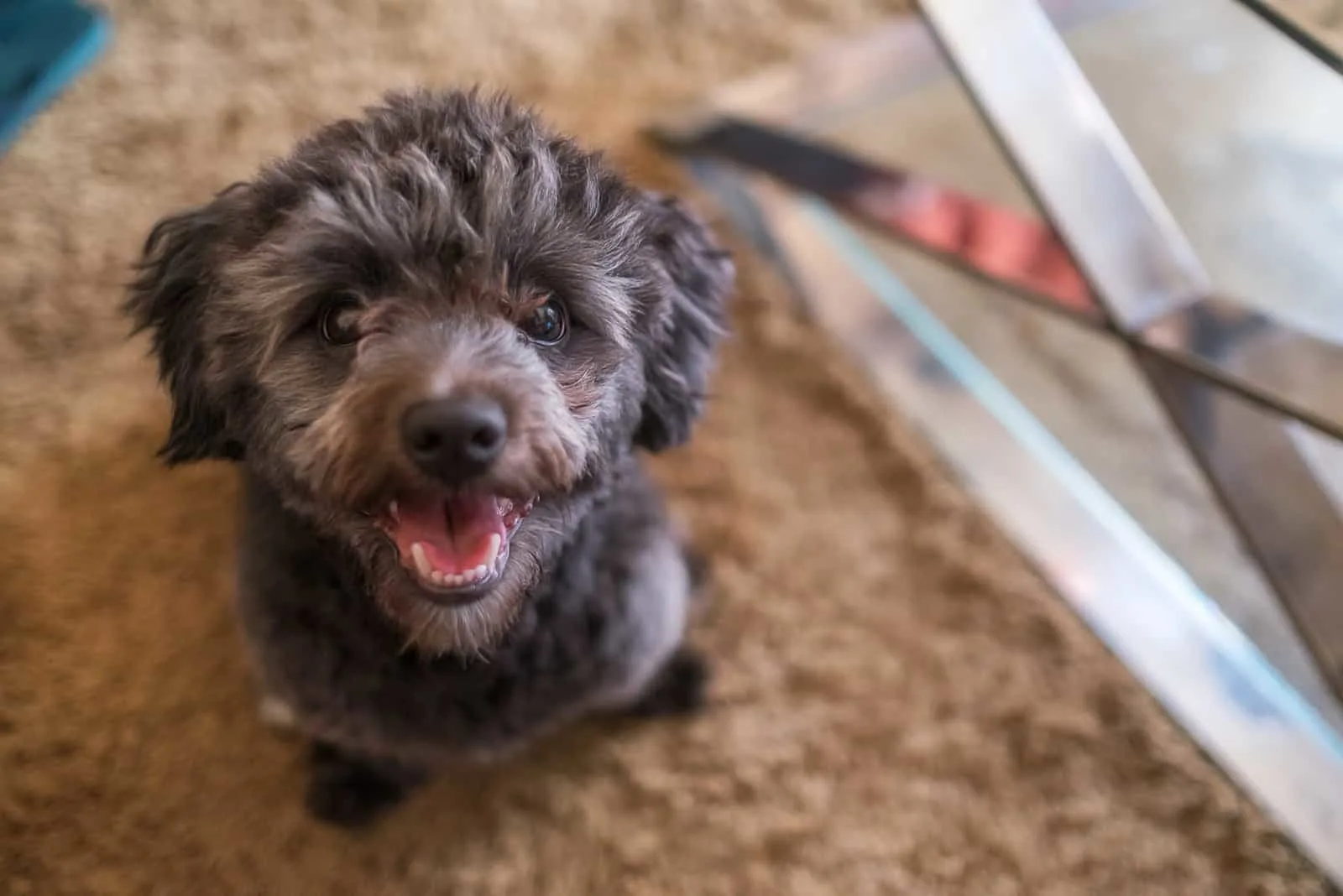 The owners of the Marquis Standard Poodles are Brian and Susan Cook. Susan has a long history with Poodles, dating back to 1964. That was when she got her first Poodle dog — a white Poodle called Pierre. And since then, her love for dogs (Poodles in particular) grew stronger, until she started her own breeding program with her husband Brian in 1999.
All of the pups are born in their home, and they interact with them for the first 4 to 6 weeks of their lives. That way, Susan and Brian make sure they are properly socialized and well-adjusted to all kinds of noises normal for a household.
They breed beautiful standard Poodles in four colors — blue, black, silver, and white.
This is a well-respected breeder that has been granted the "Breeder of merit" status by the AKC. Their dogs have been genetically tested, they have all the necessary vaccinations, and they come with a 1 year health guarantee.
Also, they have bred show dogs too, that have been a part of various performance events, winning at such events, further proving how gorgeous looking their dogs are.
Address: Milford, CA 96121
Phone: +15302532219
Website: Marquis Standard Poodles
7. Golden State Standard Poodles, Riverside, CA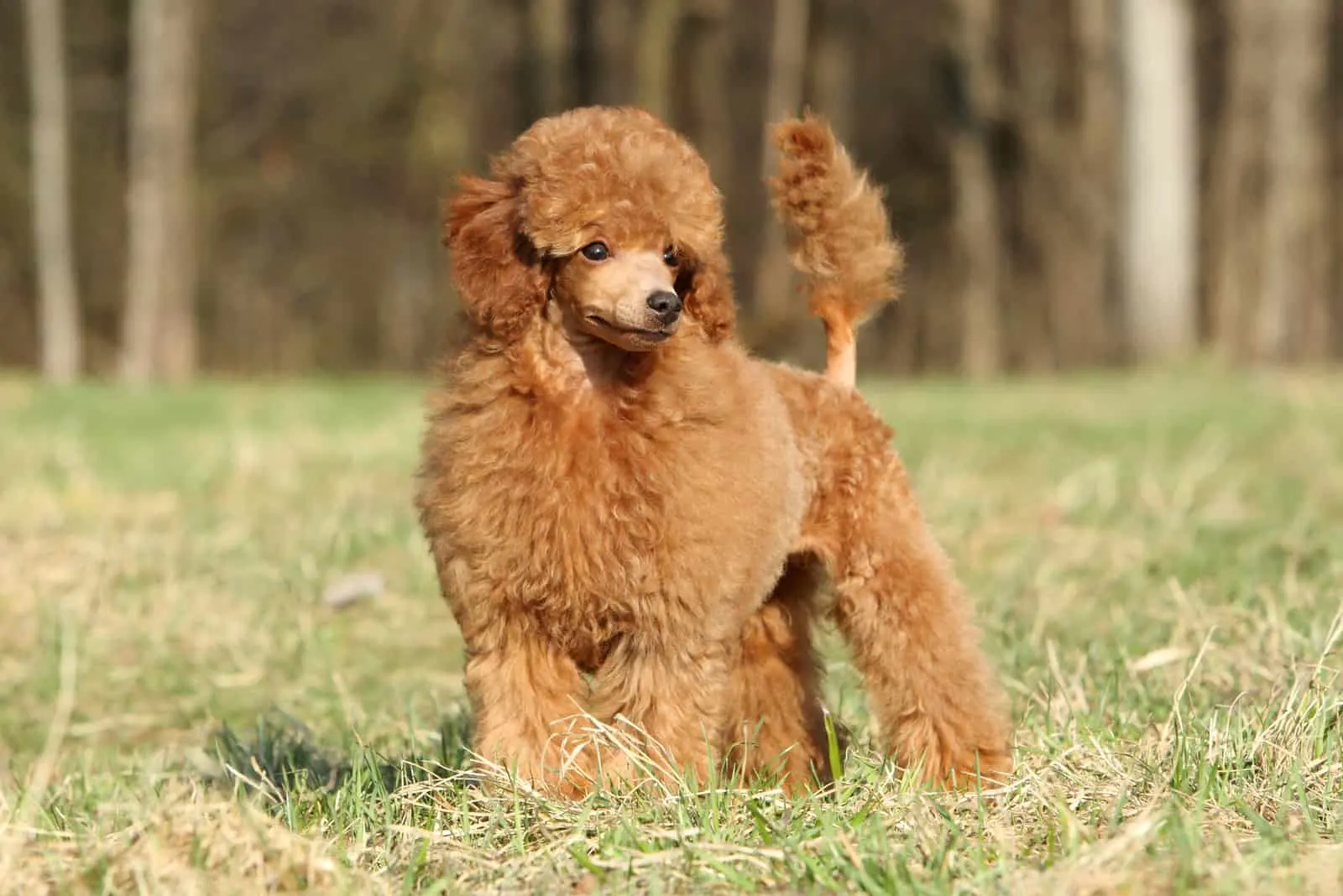 The Golden State Standard Poodles are a home-based Poodle breeder. Their puppies grow up surrounded by children and are well-socialized, ready to start their life in a new family.
Even though they are located in California, you won't have problems with getting the puppy to your location, because they ship their puppies in 48 states in the US.
They have gorgeous-looking white and apricot Poodles, all AKC registered. The male is white and weighs 70 pounds. Maya and Roxana are apricot females, and they weigh around 60 pounds.
You will get a 1-year health guarantee for your new puppy, making sure you know they have the healthiest and happiest puppies in California and beyond!
They offer stud services as well. So, if you are looking for an amazing Standard Poodle stud with a beautiful white coat color, Mr. White — their only male, is your dog of choice!
Another thing I really liked is the fact they are always available if you have any urgent questions or concerns. That tells me they truly care where their puppies go and that they want the best for them.
Address: Riverside, CA
Phone: ​+19518977854
Website: Golden State Standard Poodles
8. Black Maple Standard Poodles, Temecula, CA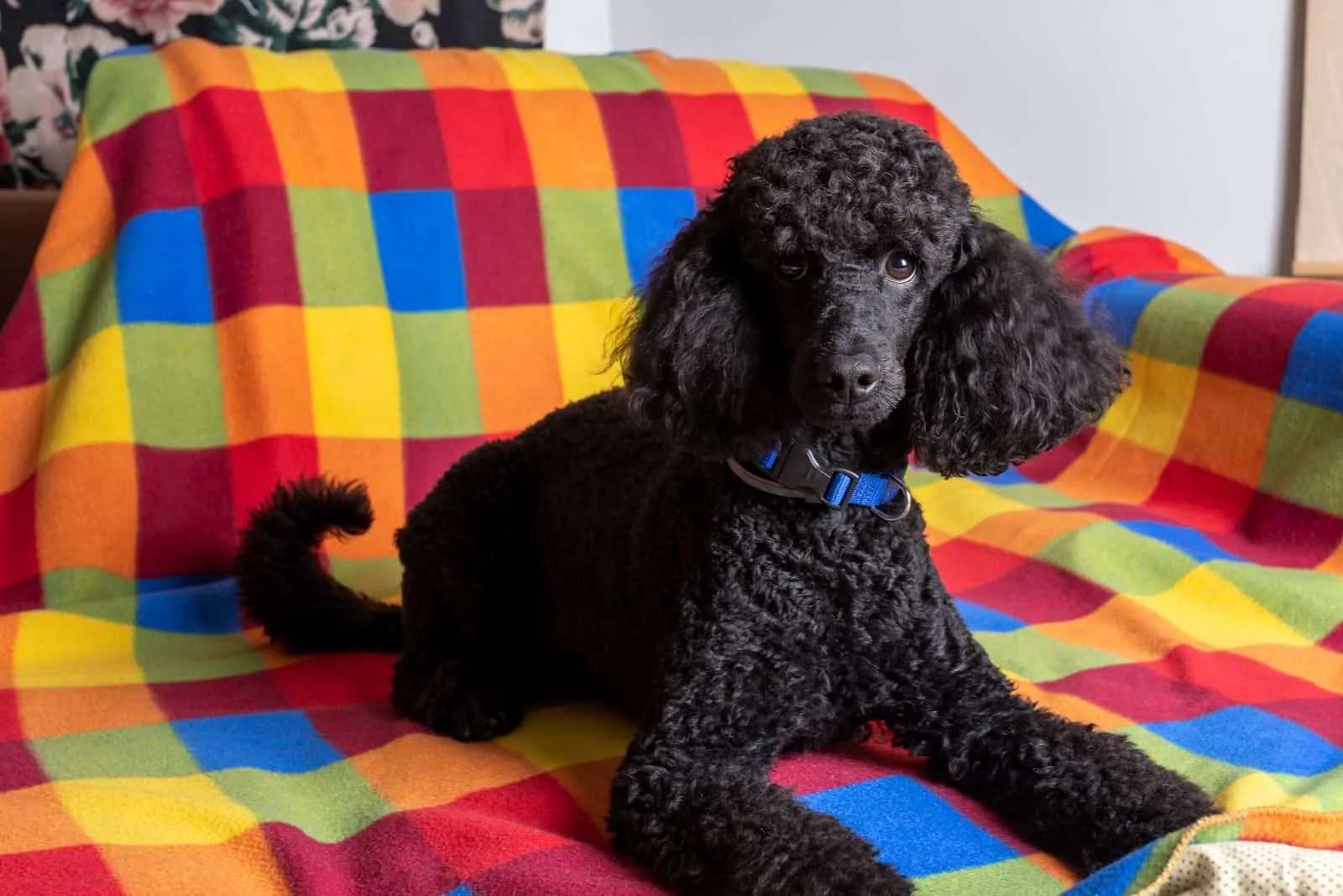 This is a small family breeder from Southern California. They have been breeding Poodle dogs since 2012, and they are very good at it!
Their dogs are beautiful and healthy! You can see this family takes excellent care of all of their dogs, and they are proudly starting to rear their future and current litters under the Puppy Culture program.
Why should you consider Black Maple Standard Poodles? Well, they have a lot to offer! All of their puppies come with a 1-year health guarantee, their dog parents are genetically tested, and the puppies and all other dogs are vaccinated, microchipped, and de-wormed. And, when you buy a puppy from them, you get a goody bag to take home with some dog food as well.
Now, that is a nice gesture. It shows they are an open family that wants the best for all of their puppies.
Address: Temecula, CA
Phone: +19515148160
Website: Black Maple Standard Poodles
9. Scarlet's Fancy Poodles, Arroyo Grande, CA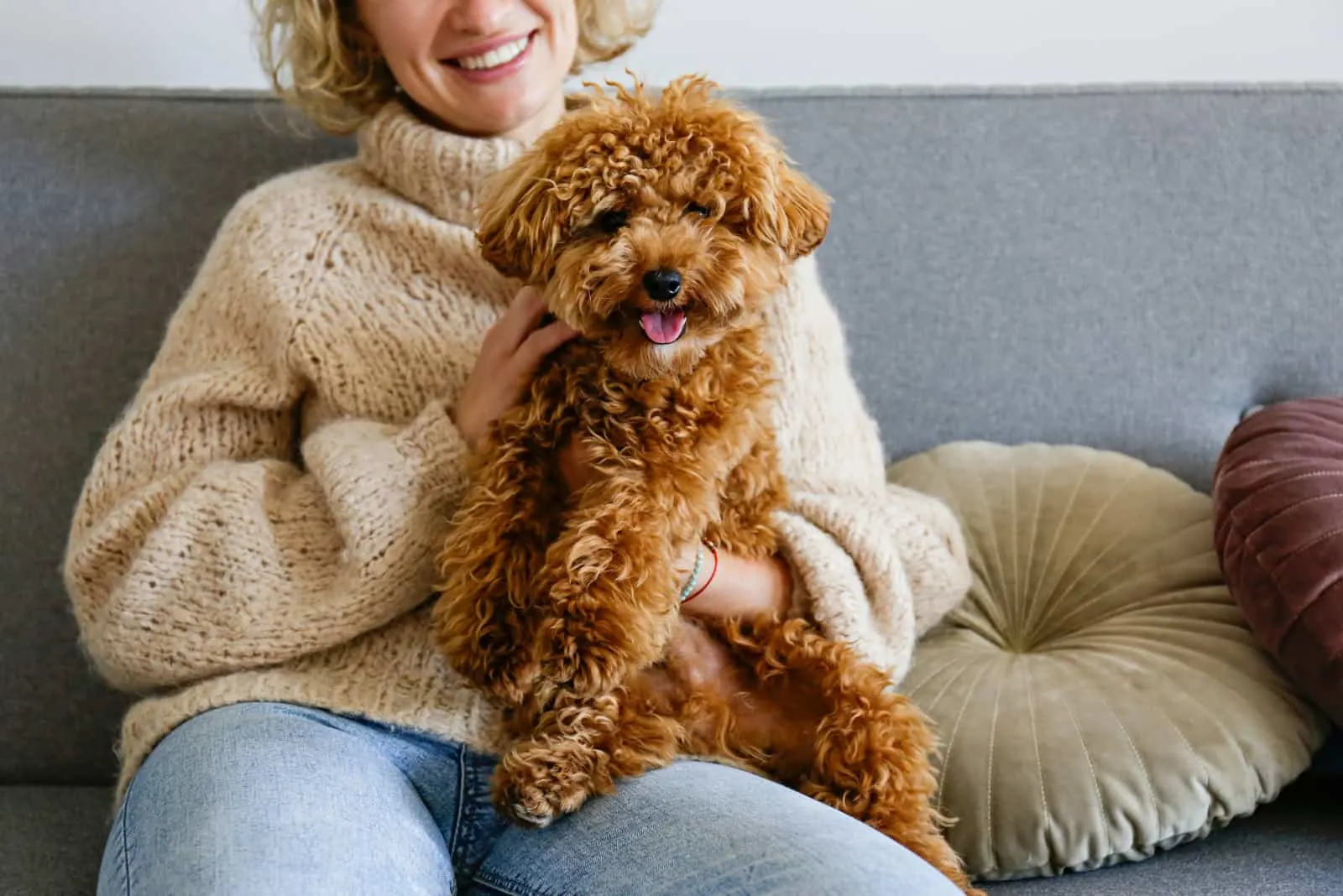 Linda DeBlauw, the owner, has been breeding Poodles since the 1960s and specializes in Red and Apricot Poodles. With such a long history behind them, they truly put all their love and hard work into making puppies with the right conformation, excellent health, and that are ready to be a part of a new family.
They take all of their puppies to the veterinarian to have the necessary health checks, to get microchipped, dewormed, and to test their dogs for various genetic issues. All of this is done to ensure you get the healthiest puppy, that will make you happy and become the best furry friend to your whole family! After they have been through all the vet checks, all of their puppies come with a two-year health guarantee.
The Scarlet's Fancy Poodles only have two colors, but they have many different sizes:
• Moyen
• Miniature
• Oversized Toy
• Toy
• Tiny Toy
Whichever size you choose, one thing is certain — their dogs are beautiful, happy, and healthy! You won't make a mistake by choosing Scarlet's Fancy Poodles when it comes to getting a new Poodle dog.
Address: Arroyo Grande, CA 93420
Phone: +18057482095
Website: Scarlet's Fancy Poodles
10. B Poodles, Valley Center, CA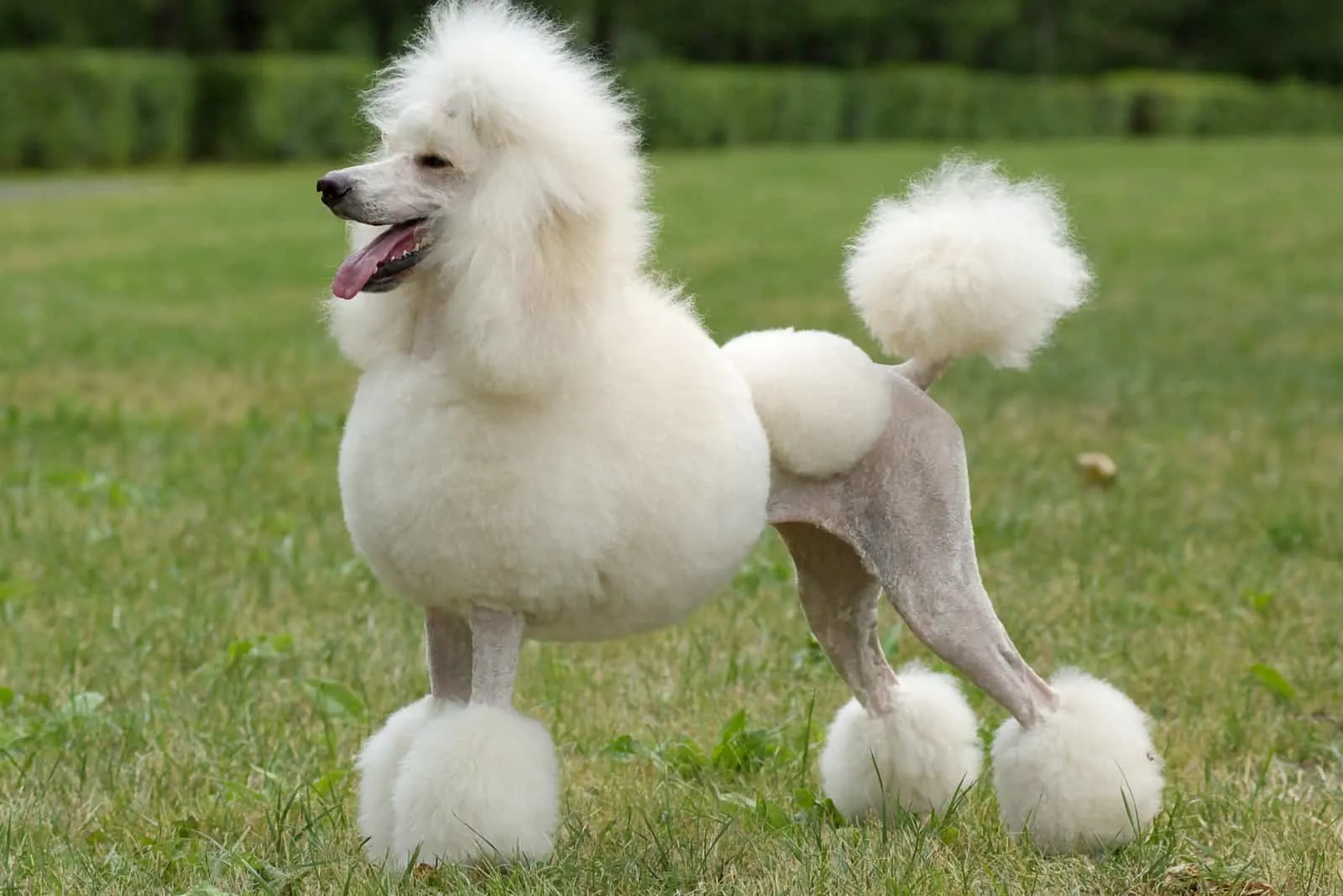 They are located in San Diego County, and they breed beautiful standard poodles of various colors, including a gorgeous Parti Poodle.
They are a small breeding program, but that doesn't mean they can't compete with the big guys! On the contrary, they raise their puppies with such care they deserve to be on the list of the best 17 Poodle breeders in California.
Their puppies grow up in their home, already well-socialized and potty trained. With B Poodles, you can be certain you will get a healthy Poodle with an amazing temperament, ready to adjust to your family. They will already be familiar with grooming, noises, and children too!
All of their dams and studs are AKC registered and tested for various genetic diseases. Also, they went through a comprehensive training program, to make sure they can teach good behavior to their pups too.
Address: 31253 North Star Way, Valley Center
Phone: +16195176855
Website: B Poodles
11. Teddy Doodles and Standard Poodles, Ontario, CA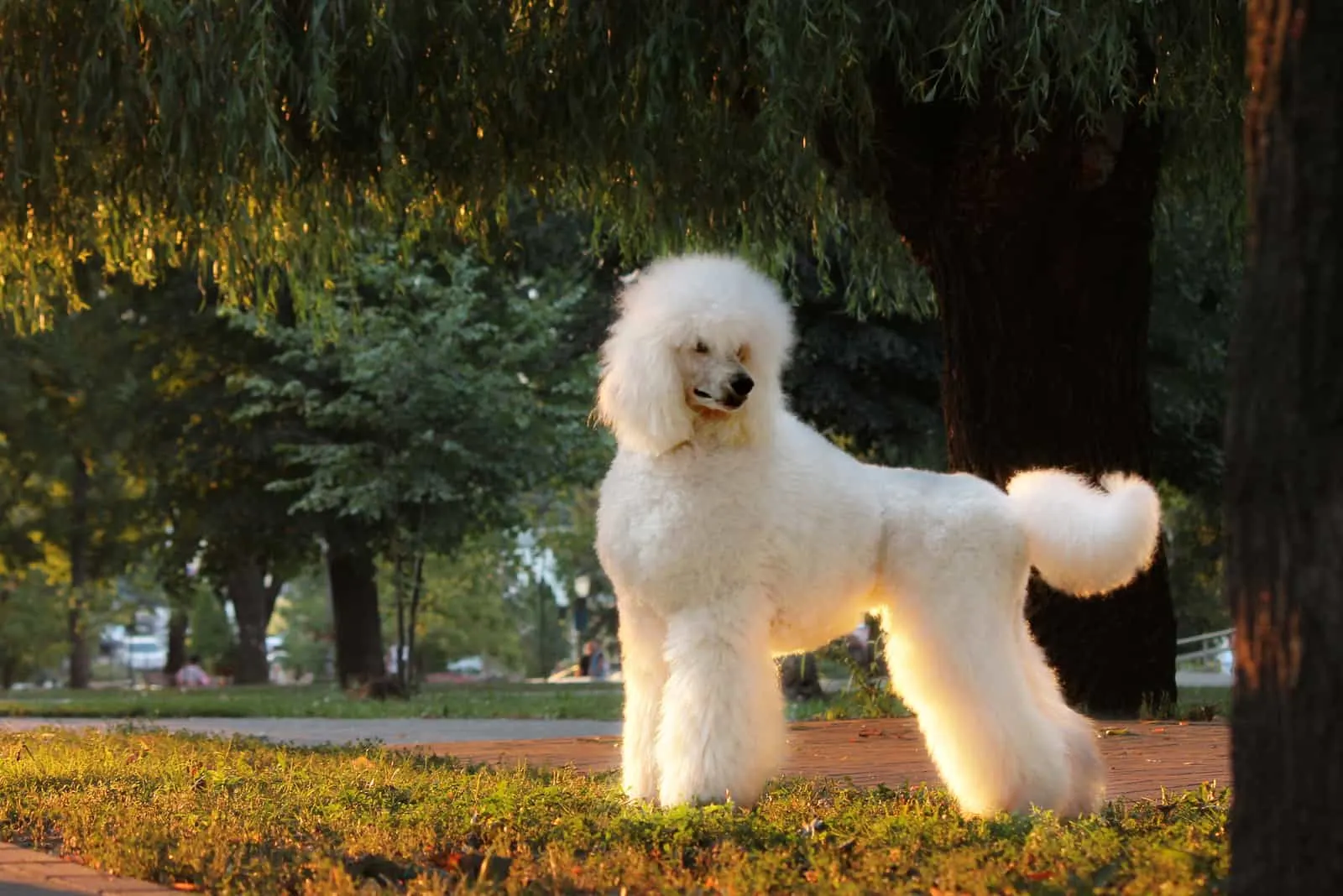 They are located 40 miles southeast of Los Angeles. Teddy Doodles and Standard Poodles is a small family-owned breeding program that breeds not only Poodles but Goldendoodles and Bernedoodles, too.
All of their dogs are genetically tested and adored. Now, that's what I love about these small family-owned breeders. They spoil their dogs in a good way! They make sure all of their dogs know what love and affection mean, and they make sure their dogs have good temperaments and a loving, friendly nature.
This is a true breeder with a heart of gold. They help families who can't afford Doodles, and most importantly they give their Top Pick pups to families who have a disabled family member, free of charge! They also donate some of their pups to Canine Support Teams, Inc I Service Dog Organization.
With over 25 years of experience, they are specialized and professional when it comes to breeding these dog breeds. Their dogs are tested for possible eye, hip, and other genetic diseases.
The puppies come with an 18-month health guarantee, and all of the pups go through early neurological stimulation, crate and potty training, and they have been dewormed and vaccinated.
Well done Teddy Doodles and Standard Poodles!
Address: Silver Oak Way Ontario CA 91761
Phone: +19096381223
Website: Teddy Doodles and Standard Poodles
12. Fullmoon Standard Poodles, San Diego, CA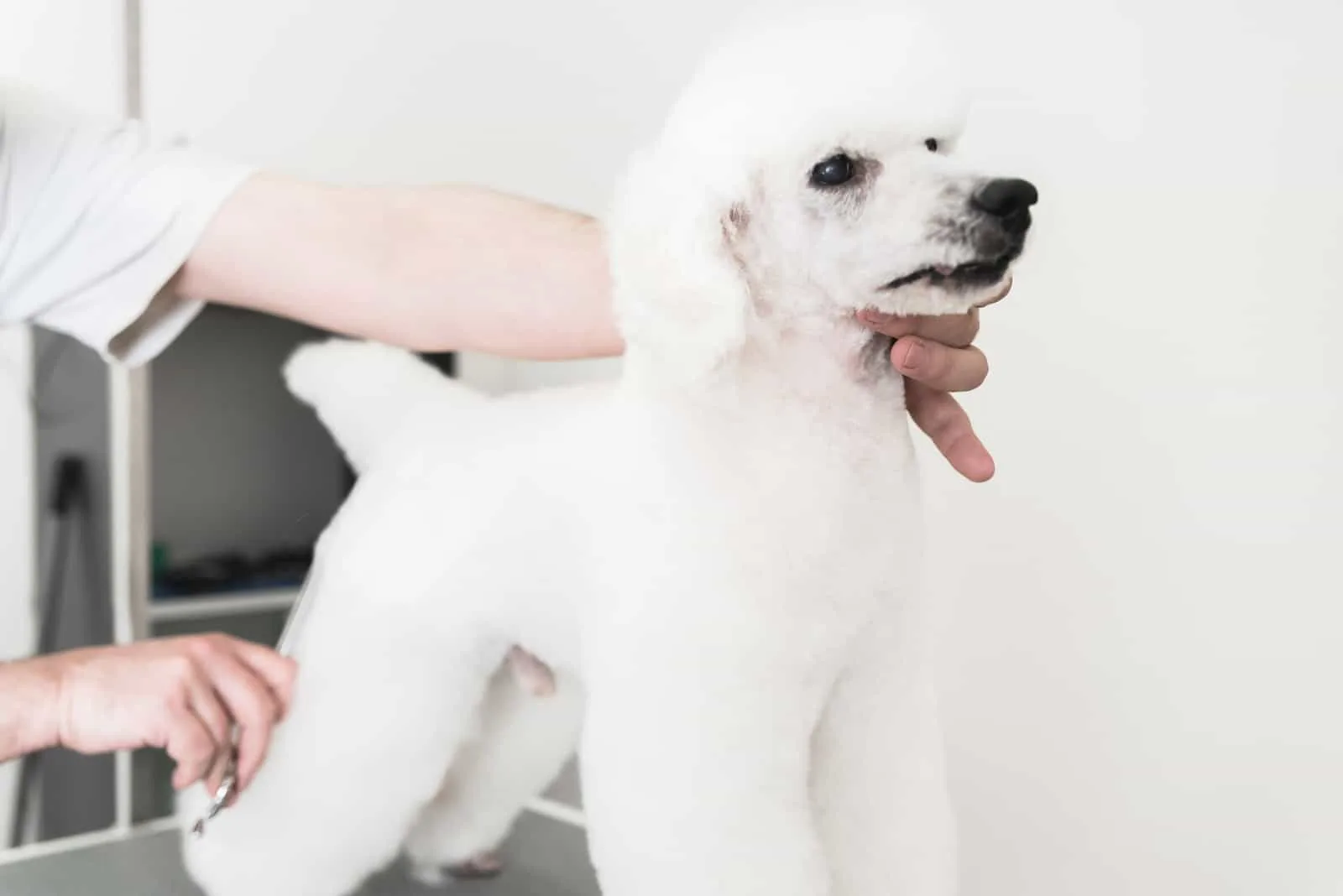 Oh, I love their website photos! I can see the love and joy, and what a good time all of the dogs (and humans!) have! Their dogs are even famous! They have been on Animal Planet, Dateline NBC, and PetCo Baseball Park commercials.
They have gorgeous black, apricot, and brown Poodle puppies that have been well-socialized and brilliantly taken care of! All of the puppies go through the necessary vet checks, and they are regularly dewormed and microchipped.
The adult dogs — moms and dads, are tested for possible genetic issues and health problems, ensuring their offspring have the best possible health!
They take their dogs on hikes with them, making sure they have all the space to run and shine like the true hunting dogs they are! Fullmoon Standard Poodles are intelligent, beautiful, and healthy — a true representation of this amazing dog breed.
Address: 13107 Old West Ave, San Diego, CA 92129, United States
Phone: +16198380326
Website: Fullmoon Standard Poodles
13. Renegade Standard Poodles, Sheridan, CA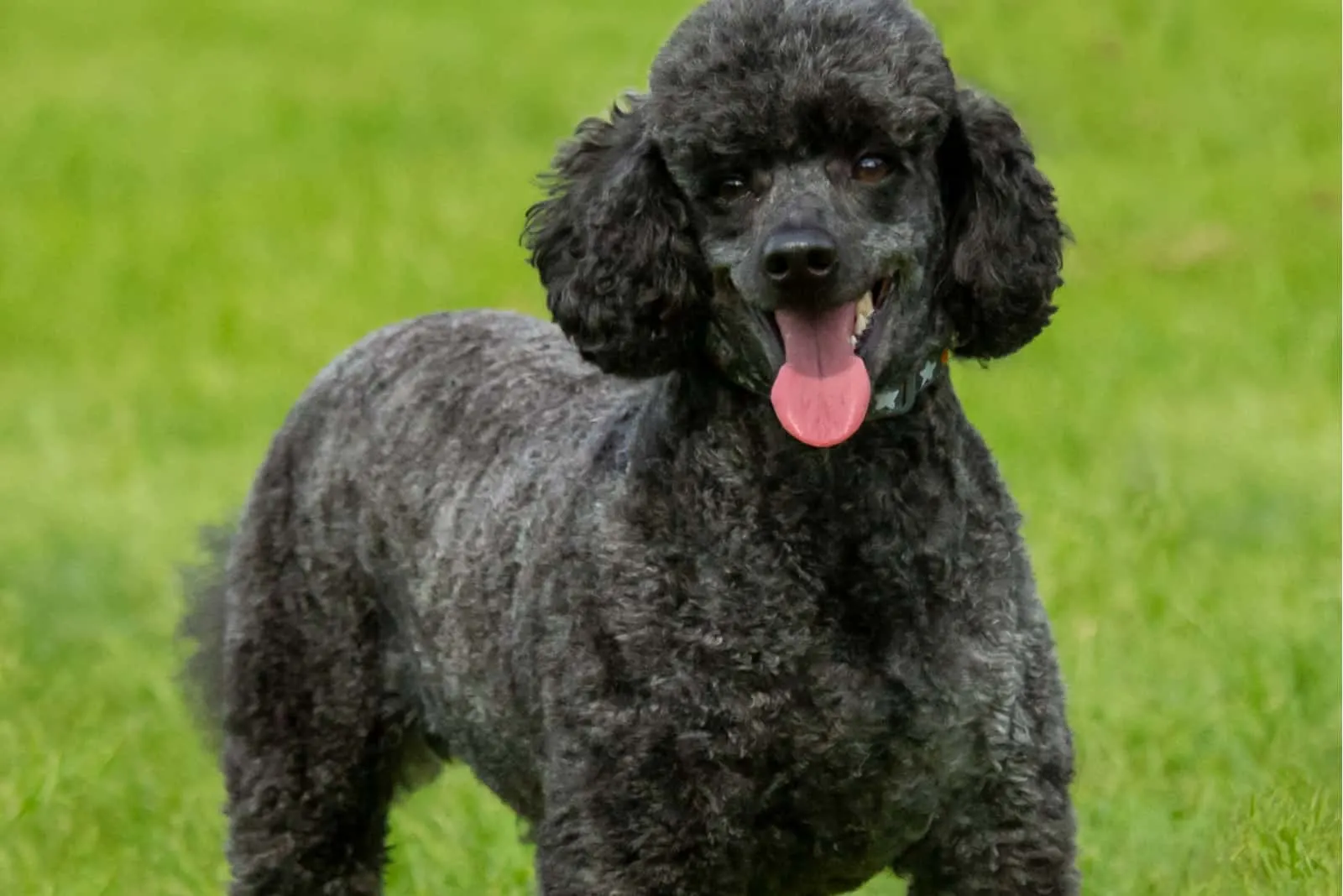 Beautiful, graceful, intelligent — that is the three-word description they use for their Poodles, and I couldn't agree more!
Renegade have red and apricot Standard Poodles that go through all kinds of health and DNA tests. They have been OFA and CHIC tested, and they have been genetically tested too.
The best part is that their dogs have an amazing area to run around and explore. They have ponds, trails, forests, fields… And, if they feel like it, they can always lounge on the couch.
They make sure their Poodles are well-socialized and that they are friendly to strangers, children of every age, and other animals. They truly make sure you get a puppy that will be happy in an apartment and on a farm, in a big family or a small one, with other pets or without — whatever your situation is!
Address: 3755 Rolling Hills Rd, Sheridan, CA 95681
Phone: +19162050544
Website: Renegade Standard Poodles
14. Lakeview Standard Poodles, Lakeport, CA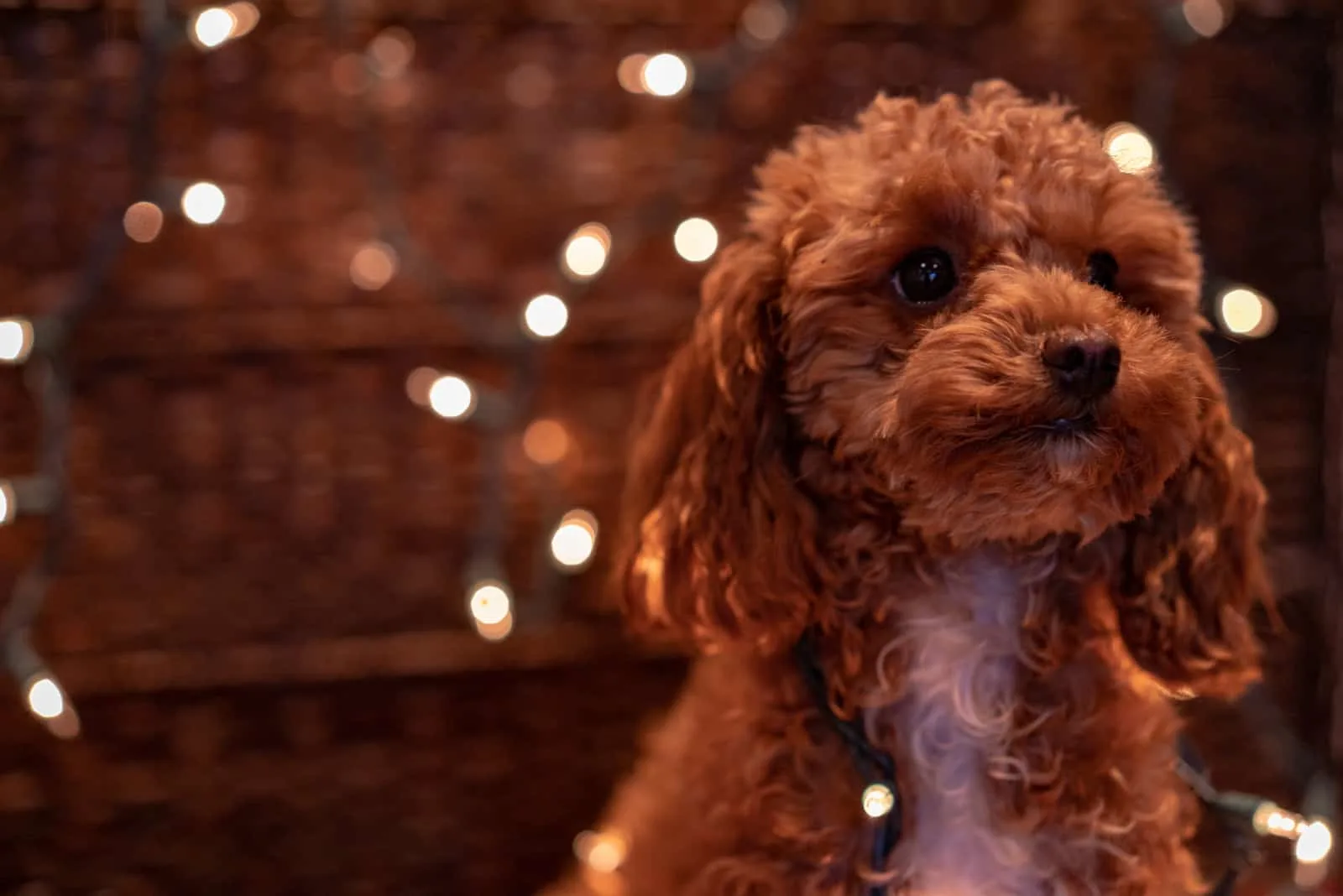 When I saw Lakeview Standard Poodle puppies, I realized that my favorite Poodle coat color is silver. They are breathtaking! All of their studs and dams are show dogs, winning a lot of competitions — and it's certainly deserved!
Their beautiful silver dam Jodie celebrated her 11th birthday on April 16th this year. Not only was she a champion dog, but she is also a retired registered therapy dog!
They breed Poodle dogs for show but to become companion dogs, as well. You will notice they take great care of them, making sure they don't lack anything — from nutrients to hugs.
Lakeview Standard Poodles is the place to go to find your new Poodle puppy if you want to get an amazing, well-tempered, intelligent, and properly socialized gorgeous silver Poodle! They have other colors, too. But I think I am in love with this color!
Address: Lakeport, California 95453
Phone: +17073910216
Website: Lakeview Standard Poodles
15. My Sister's Standard Poodle, Atascadero, CA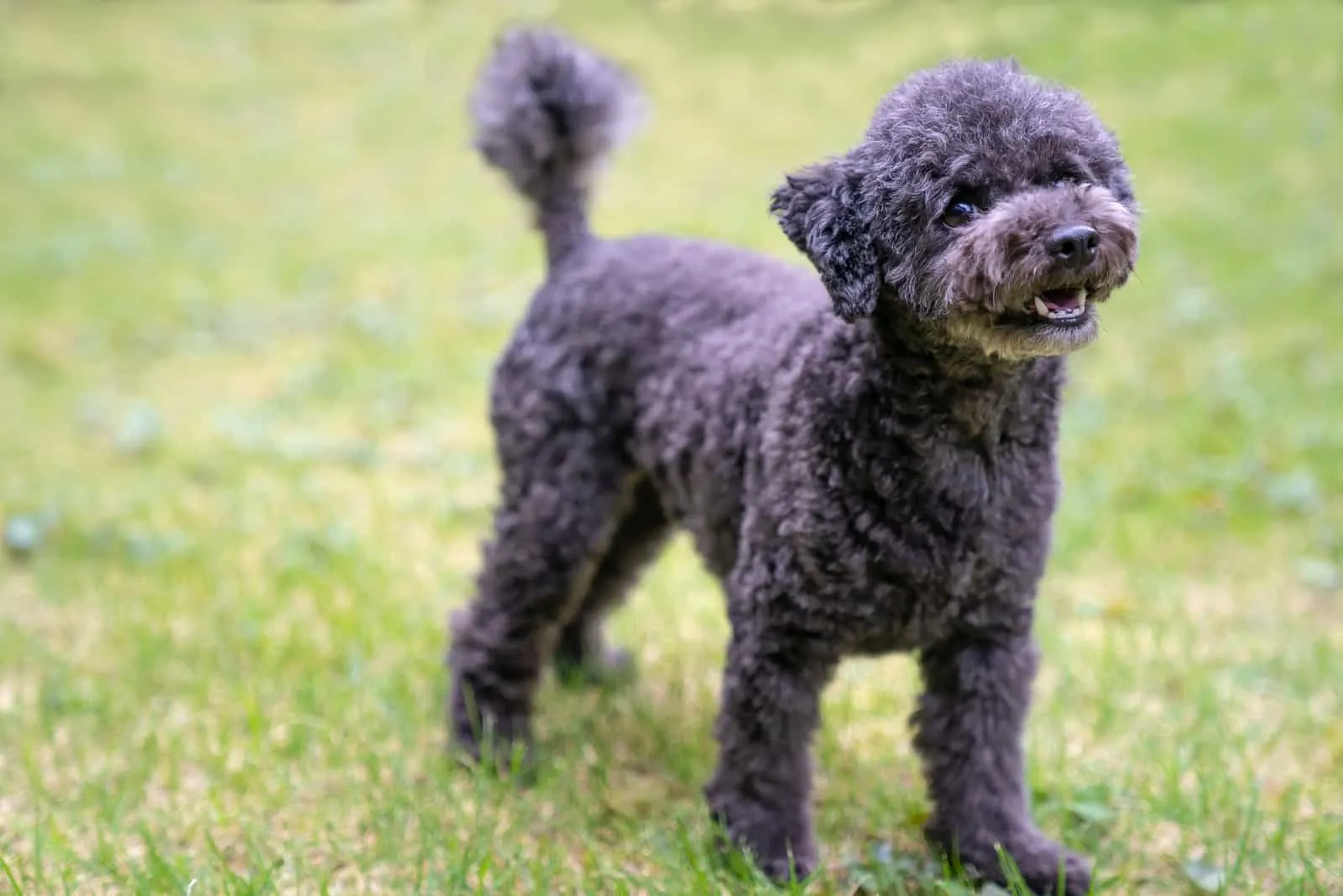 It all started with Simone — a 3-pound toy poodle. That is when sisters Yvette and Yvonne fell in love with this dog breed.
They breed Toy Poodles and Standard Poodles. The whole family is in the game, making sure the puppies and all the dogs get all the love, care, and affection to grow and stay happy and healthy.
They have AKC registered Standard Poodles in white, black, and silver. Their dogs go through genetic testing, and their puppies are microchipped, dewormed, and socialized. Simply put: their puppies are ready to join you and your family.
When I said that the whole family is in the game, I meant it. One daughter, Gabby, is a groomer and photographer, and the other daughter Lily is in charge of socializing puppies and the clean-up business.
Once again, when it comes to family-owned breeding programs, you simply feel the love for these dogs. That's why I always recommend family-owned breeders. They love and treat their dogs like family members.
Address: Santa Lucia Rd, Atascadero, CA 93422, United States
Phone: +18052960336
Website: My Sister's Standard Poodle
16. Pounds Puppies, Wildomar, CA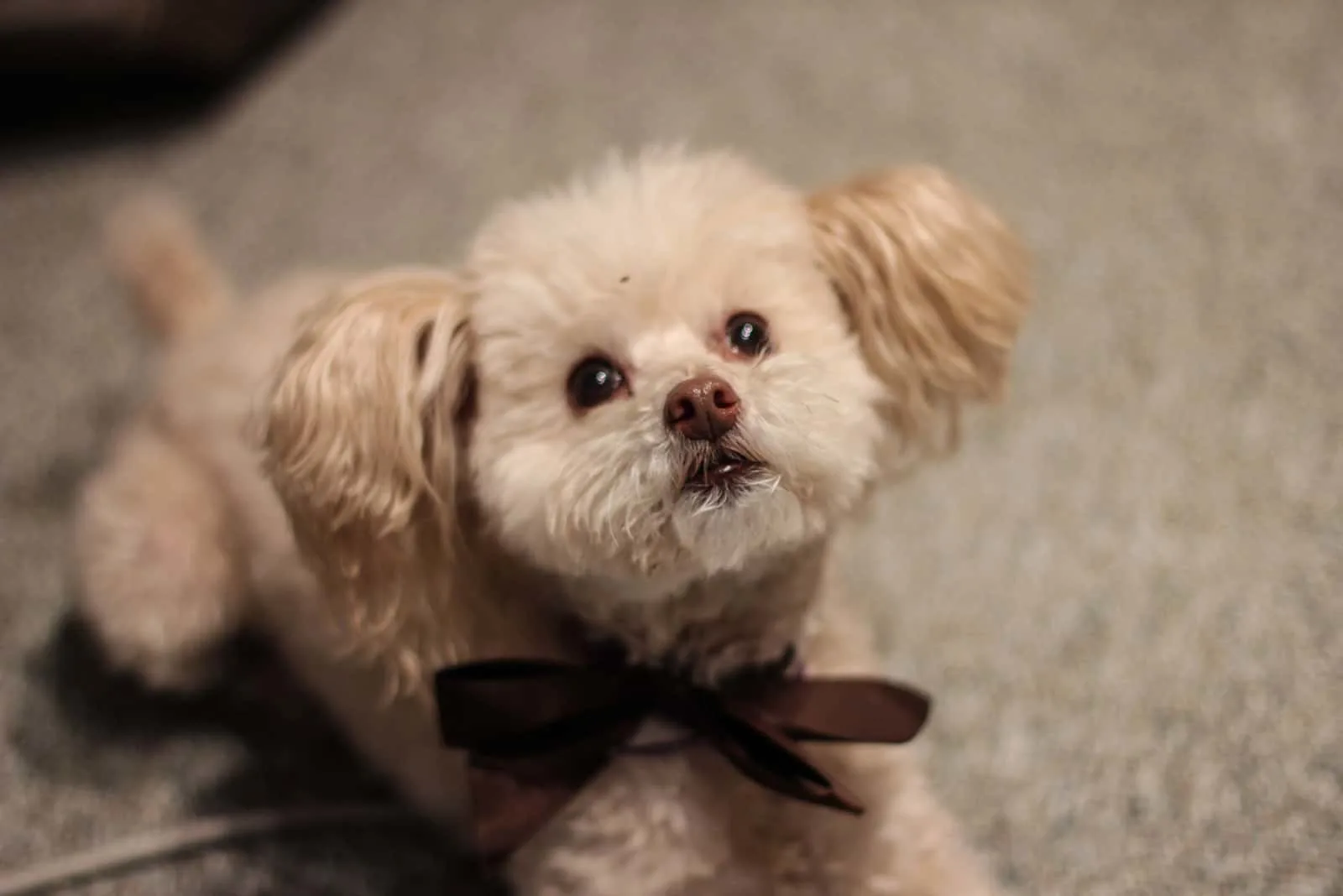 Kamber Pounds and her husband are the owners of this family-owned breeding program of Standard Poodles. They are located in Wildomar in South California, and they enjoy every day with their adorable dogs and puppies, treating them like family members.
They are strongly against kennel types of breeding programs and are very proud that they can take their dogs on hikes, camping, and swimming.
All their dogs have been thoroughly health screened, loved, and properly socialized. Their puppies are used to noise, people, and other animals and dogs. They are more than ready to become a part of your family!
Their puppies are raised with Puppy Culture, using Early Neurological Stimulation (ENS), puzzles, and games, and they start their crate and potty training.
Kamber Pounds and her whole family are open to answering any questions you might have about them or their dogs. They are also very happy to help you adjust your puppy to your home and make the transition easier for both of you.
They have an Apricot male called Chance, and a female called Winnie — she is silver brindle parti. They are both AKC registered and tested for various diseases. Also, both the female and the male weigh around 40 pounds.
Address: Wildomar, CA 92595
Phone: +19515512179
Website: Pounds Puppies
17. Acqua Standard Poodles, Lucerne, CA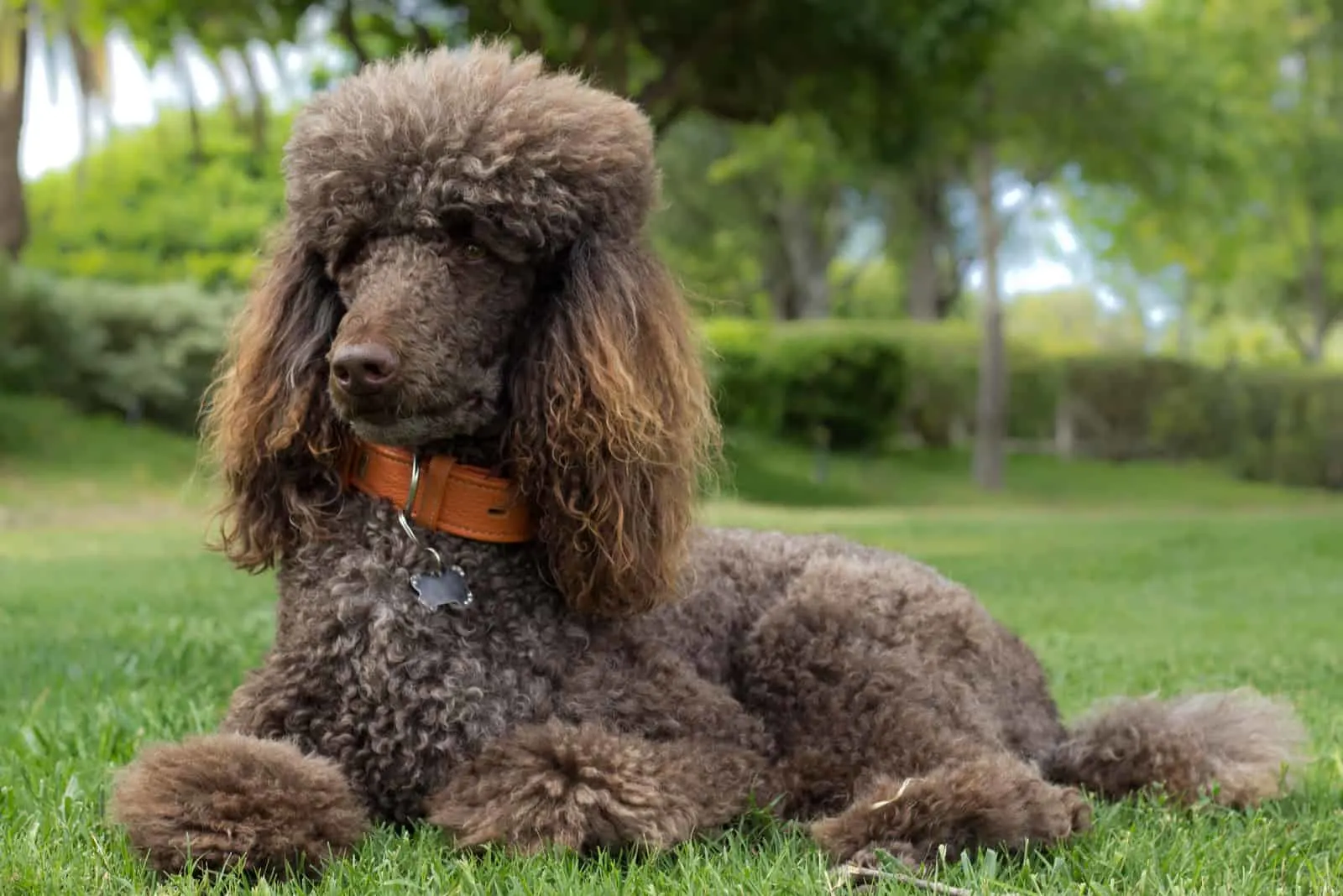 This is the place to look for a Poodle puppy for all of you located in San Francisco Bay. The owner is Francine Passalacqua and she has silver and white Standard Poodles.
All of their Poodles are sociable and loving companions, ready to join any family. When I say any, I mean no matter whether you have children or not, or if you live in the city or on a farm. Their Poodles are some of the best in California. Well, some of the best Poodles from one of the 17 best Poodle breeders in California!
The puppies are checked by a veterinarian, dewormed, and vaccinated. They also come with a 1-year health guarantee. Not only that, but all of Francine's puppies come with a health guarantee certificate and an AKC registration.
She does a great job in socializing the puppies and getting them used to grooming, other animals and dogs, young children, and usual house noises, etc. Also, they go through crate and potty training too.
Francine Passalacqua is also a member of The Poodle Club of America. This club was established in 1993 and it is located in Northridge, CA. Having a membership to such a respected organization is definitely a huge sign that the Acqua Standard Poodles breeder have some of the best Standard Poodles in California.
Address: Paradise Cove, 8486 Paradise Valley Blvd, Lucerne, CA 95458, United States
Phone: +17074864218
Website: Acqua Standard Poodles
What Is The Average Price Of A Poodle?
Now that we have finished our list of 17 Poodle breeders in California, we have to ask the question — what is the average price of a Standard Poodle?
The average price of a Standard poodle from a respectable breeder is between $1,000 and $3,000. Of course, you can find Poodles for much less, around $600 but you might not get all the certificates, health guarantees, or proof of lineage. In other words, you won't be sure your Poodle is a purebred Poodle.
Most of the breeders on our list of 17 Poodle breeders in California sell their Standard Poodle puppies for $2,000. This varies depending on the color, age, number of puppies in a litter, and number of litters per year.
Although the price might be a bit on the expensive side, when you choose to buy a puppy from these breeders, you know what you get — a healthy, purebred, happy, and well-socialized Poodle.
And a lot of support in your future life with a new Poodle puppy. They will be there to offer suggestions, help solve behavioral problems, and help you and your puppy adjust to your new life together.
The Conclusion
We've come to the end of our list of 17 Poodle breeders in California. This state has a lot of breeders, but only a few are worthy of being on the best Poodle breeders list.
They all have some things in common that make any breeder an excellent one:
• they treat dogs as family members
• they test their dogs on various diseases
• they socialize their dogs
• they potty train and crate train them
• they offer support to new families
• they are open and honest
I hope this list helped you in your search for the perfect Poodle puppy. Remember to have patience and to explore more than one breeder. In the end, you are bringing a new family member to your home, and you need to be sure you can take good care of it.
All dogs are unique and special. They require attention, care, and love. No matter if it's a Poodle or a Chihuahua, they need love and care from us.