Ah, the French Bulldog dog breed! The clowns of the canine world!
These dogs are truly interesting in many ways, but I'm sure you already know that. Otherwise, why would you be looking for French Bulldog breeders in Illinois?
I've done the hard work, so you don't have to. Some of the best breeders in this state are waiting for you.
Just call in and pick a puppy. How hard can it be?
French Bulldog Puppies For Sale In Illinois
The 9 finest French Bulldog breeders in Illinois are waiting for you. I'm sure you'll find the ideal Frenchie puppy with some of these listed breeders.
1. South Prairie Frenchies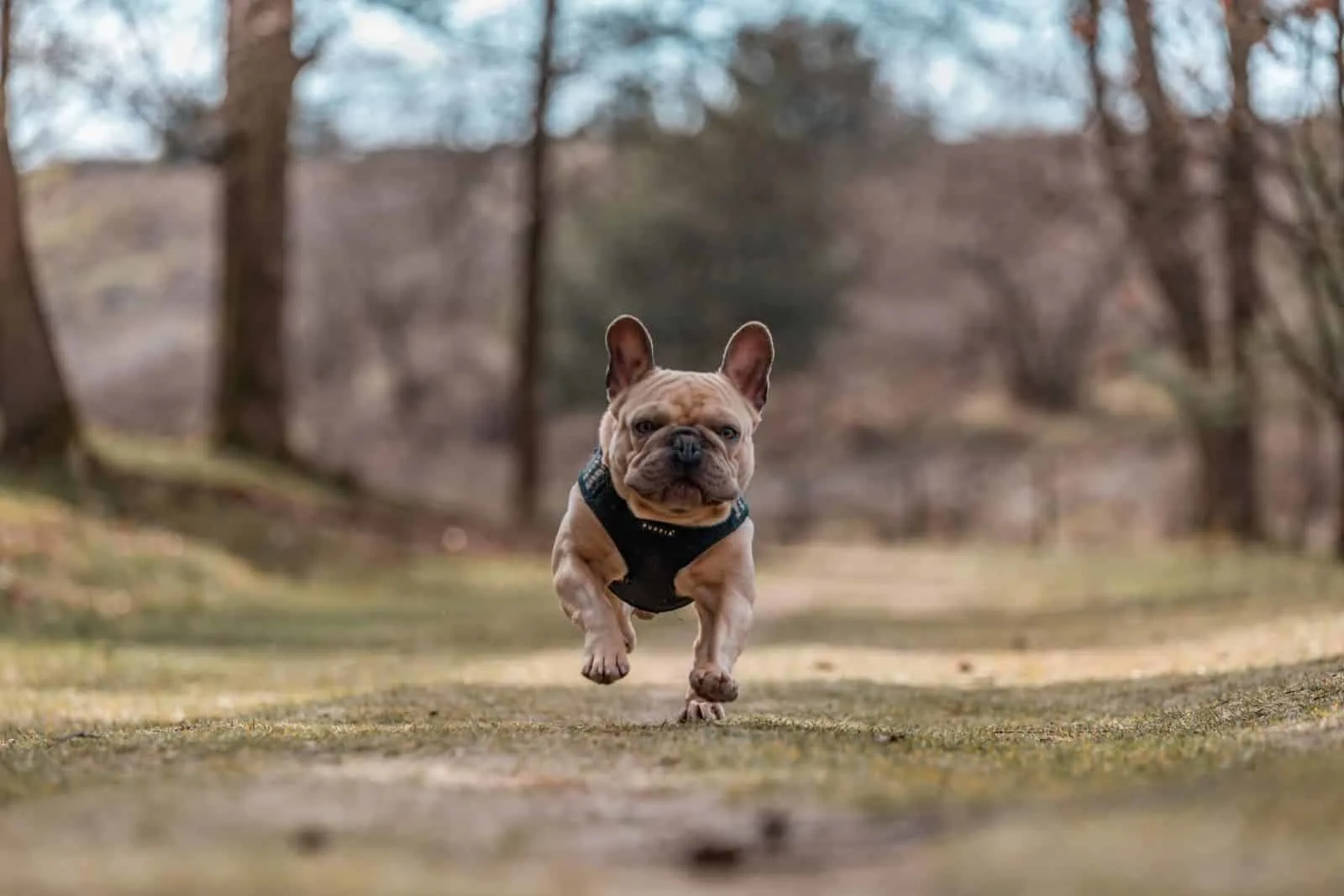 After taking a look at the South Prairie Frenchies facility, I wished I lived there too! This is not a cold, hard facility in any way. This is actually a lovely home, hidden away from noise, traffic, and pollution. It's a place where you can really feel nature.
Tyler Miller and his family sure struck gold when they found such a great place to live and raise dogs in. Ever since he was a kid, Tyler was completely devoted to his dogs. He loved spoiling them rotten! The situation still hasn't changed. Tyler still makes sure that his pups feel like royalty!
Back in 2016, when he got married, Tyler and his wife got their first French Bulldog puppies. Raising them wasn't a challenge, as these guys already had some knowledge about the matter. Also, they attend dog breeding seminars and always make sure to stay updated with the latest breeding trends.
South Prairie Frenchies are certified for genetic conditions, and have their OFA certifications. Besides this adorable breed, the Millers also breed Boston Terriers and Frenchton puppies (a crossbreed between the two).
No matter the breed, all puppies receive their first set of vaccinations. They are dewormed, checked by the vet, and registered with AKC before you take one home.
As for the price, I do have to warn you that Frenchies here are a bit expensive. You will need to set a budget of about $6,000. But, the price can easily go up, depending on the puppy. I recommend that you contact Tyler and discuss a puppy that you'd like to adopt.
Breeder's details
Website: South Prairie Frenchies
Address: 238 E Co Rd 200 N, Arcola, IL 61910, United States
Phone: (330) 763-0024
Email: [email protected]
2. DreamCatcher Hill Puppies And Rescue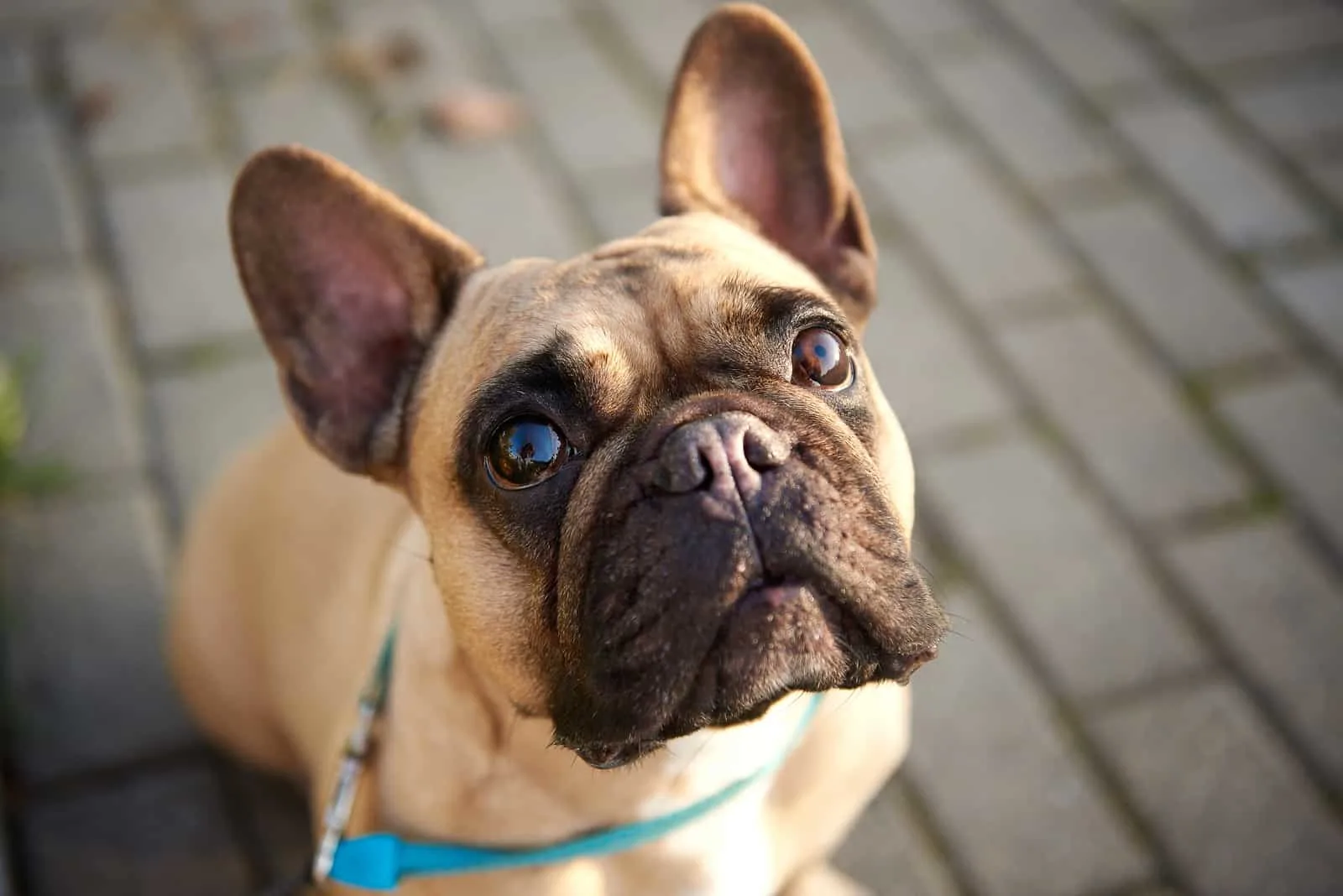 Someone that breeds dogs for over 30 years can be excused for having so many wonderful puppies available for sale. I can only tell you that you can really see the love pouring out from Laurel to all her puppies.
Here at the DreamCatcher Hill Farm, you will find not only French Bulldogs, but Pugs, Westies, Cavaliers, as well as designer pups in the form of Poodles and Bulldogs.
Besides her breeding program, Laurel also has a boarding option if you ever need a dog sitting service, and she can arrange transport if you buy one of her babies. Yes, babies, because she loves every puppy so much!
I'd like to say that her French Bulldog puppies are born and raised at home, but the truth is they're only home-raised. French Bulldog females give birth by c-section. So, the puppies are born at the vet's. This means that the females don't have many litters per year. In fact, they won't have many litters in their life!
Is this a reason why Frenchies are on the higher end of the price scale? Yes.
You can expect a higher price from every French Bulldog breeder in Illinois. It's not because they want a higher profit. It's because it's genuinely hard to breed this dog breed.
So, for standard Frenchie coat colors, like cream, fawn, pied, or black brindle, you can expect to pay $2,500. Unusual or rare Frenchie colors will naturally cost more, $3,500 and up.
Laurel's dogs receive the same treatment as with any other reputable dog breeder. This means vaccinations, treatments, checkups, and genetic testings. You can rest assured that you'll be taking a healthy Frenchie home with you, ready to spend the next decade and a half making your life better!
Breeder's details
Website: DreamCatcher Hill
Address: Hopkins Ln. Brighton, Il. 62012
Phone: 618-372-7547
Email: [email protected]
3. Ethical Frenchie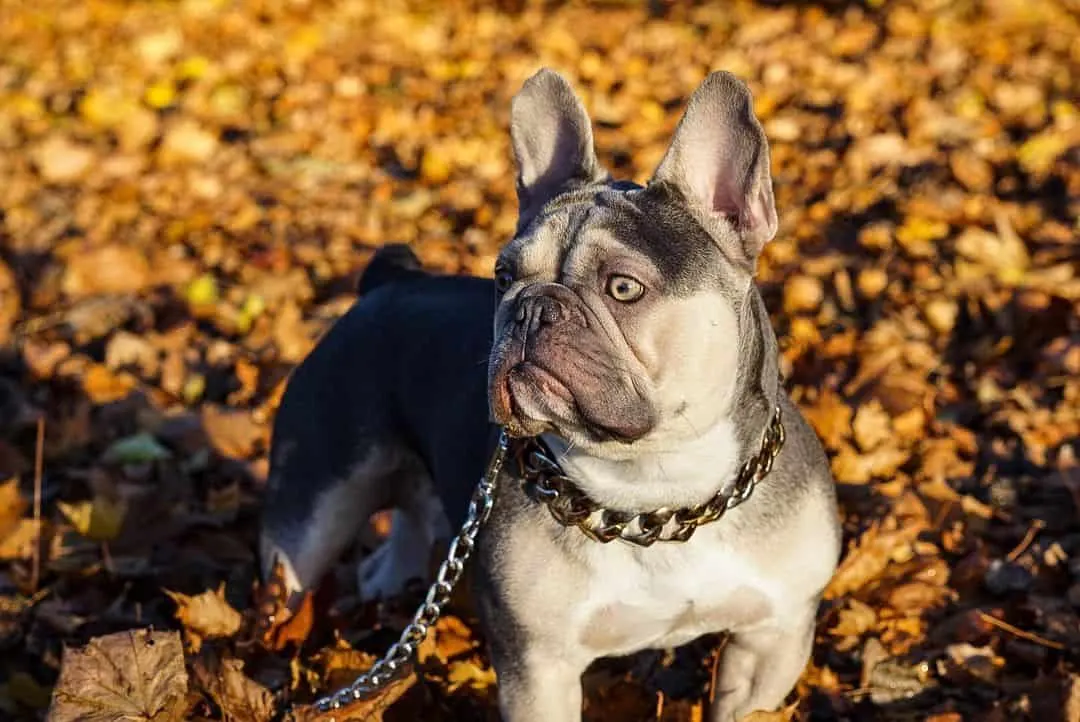 Being an ethical breeder is all I ask from any French Bulldog breeder in Illinois and all the other US states. It is hard, I won't deny that. Many breeders don't even realize they're not doing the right thing. Only a handful of chosen people are able to deliver top-quality pups bred according to the breeding standard.
Well, good thing I found a breeder called Ethical Frenchie, because they're truly living up to their name.
Ethical Frenchie is a fairly new business. They've only been around for a couple of years. Today, Ethical Frenchies is a group of reliable breeders. It's a network designed specifically to prevent further scams, puppy mills, and unreliable people from breeding Frenchies.
Transparency is one of the biggest features that Ethical Frenchies have to offer.
But, I do have to praise their hard work and detailed check ups on their puppies. All their dogs are checked by UC Davis, Embarkvet, and Animal Genetics.
Still, that's not what blew me away about this breeder. It was their detailed website, with each puppy presented so well, you get the feeling you're speaking to a real person! That's simply pawmazing!
If you're looking for a blue, fawn, or blue merle Frenchie, make sure to have Ethical Frenchies as your first stop!
Breeder's details
Website: Ethical Frenchie
Address: 155 North Wacker Drive #FL 42, Chicago, IL 60606
Phone: +17737980950
Social media: Instagram
4. Clover Meadow Frenchies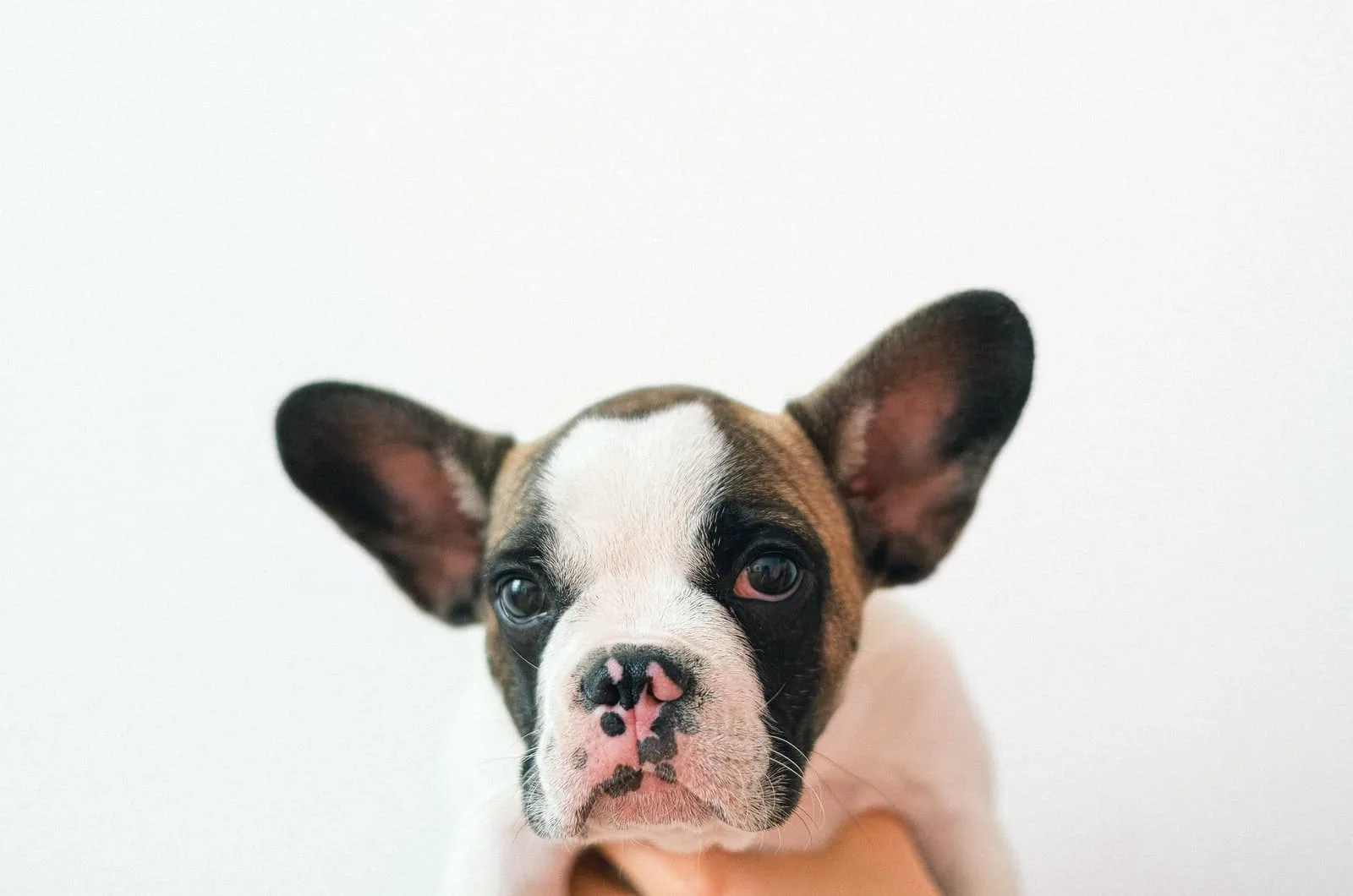 Clover Meadow Frenchies have not only health guarantees, but they're bred and raised by a professional DVM.
Meet the Schroeder family! The father of the family, Dr. Kyle, along with his wife Sarah and four kids are making sure that the French Bulldogs they bring into the world are of premium quality. I always find that breeders that are linked to professional services like veterinarians, truly devoted.
They're the people you should buy your new family member from!
The Schroeders have a motto saying: From our family to yours.
This means they're raising puppies as a part of their loving home. As such, Clover Meadow Frenchies come to their new homes completely healthy. They receive their DHPP shots before coming home with you. Dr. Kyle deworms them all, and has them cleared from any genetic conditions.
Also, the puppies will start potty training outside. But, they will spend most of their time inside, with the family.
At the moment, Clover Meadow Frenchies don't have any available puppies. But, there's a litter planned for the spring of 2023 from their new addition, a female called Meadow.
As you can see, this is a rather small breeder that doesn't have many litters a year. I highly recommend you contact them in time, before all the puppies are spoken for. After all, French Bulldogs have small litters, and they don't breed very often.
Breeder's details
Website: Clover Meadow Frenchies
Address: Girard, IL 62640
Phone: 217-402-3228
Email: [email protected]
5. Toal's Puppies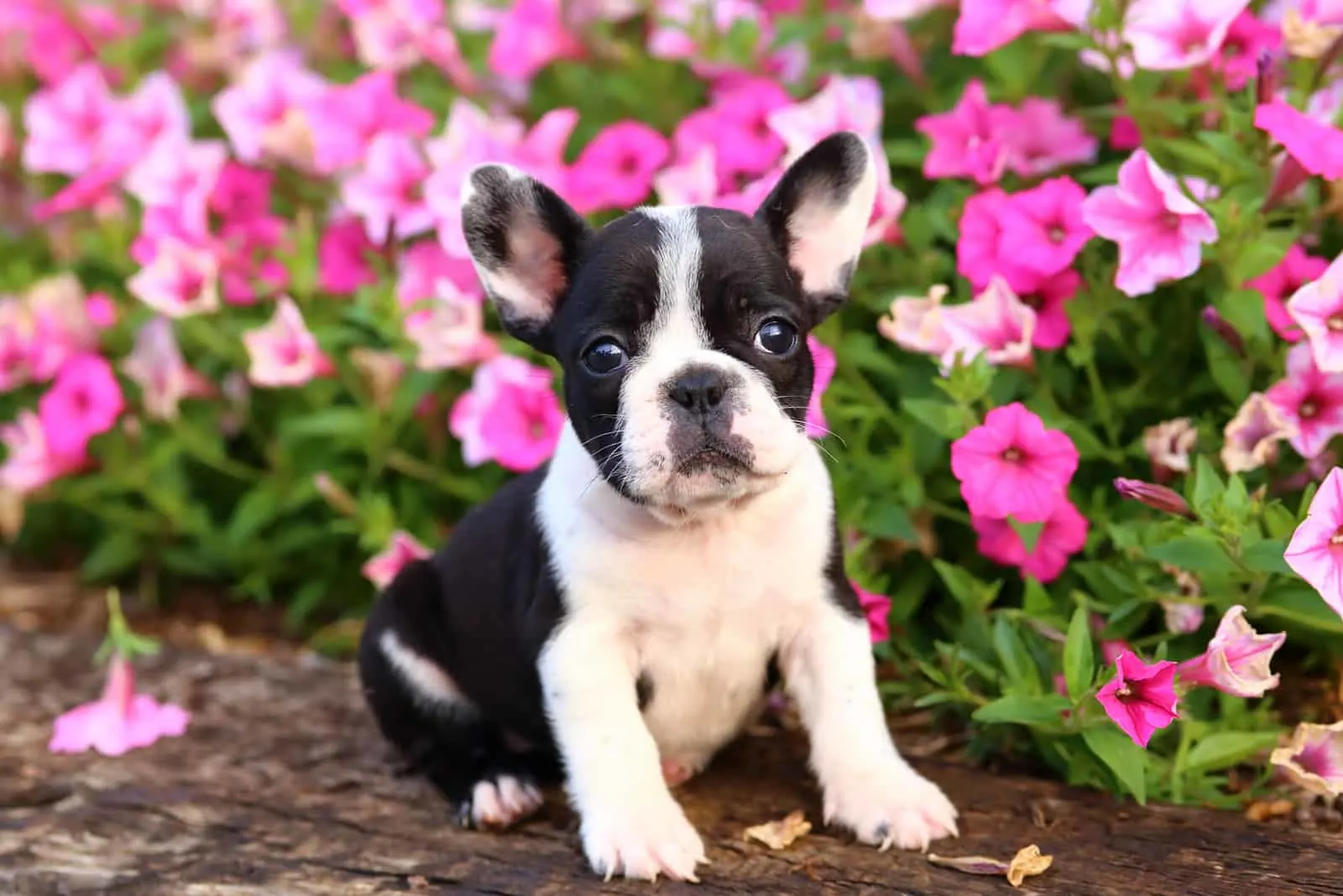 As for this French Bulldog breeder in Illinois, I have to say it runs in the family. For over 12 years, this breeder has been in the business, raising Frenchies at home, striving to keep them happy, and spoiling them rotten.
Seriously, the amount of love and care these Frenchies get is impressive!
Toal's puppies are all AKC-registered. They breed only AKC champion bloodlines and thus produce supreme-quality Frenchies. But, they're not only breeding for confirmation quality. The true mission of Toal's Puppies is something else.
This breeder is proud to say they're successfully breeding pups to eliminate genetic problems and poor behavior. These pups are sweet-natured and completely free from conditions like hip dysplasia or cardiac issues. Healthy guarantees supported!
Chris and Ashley are excited to announce their new Frenchie litter, expected in July 2022. Contact them ASAP if you're interested in one of the Toal's pups.
Of course, you will need to sign a contract before bringing a puppy to its new forever home, claiming you won't change their dog food immediately, and that you'll take the puppy for a checkup within a couple of days of the adoption.
Play this by book, and you'll have lifetime support from Chris, Ashley, and their Toal puppies!
Breeder's details
Website: Toal's Puppies
Phone: 309-337-4678
Email: [email protected]
Social media: Instagram
6. Royal Frenchies Of Thomas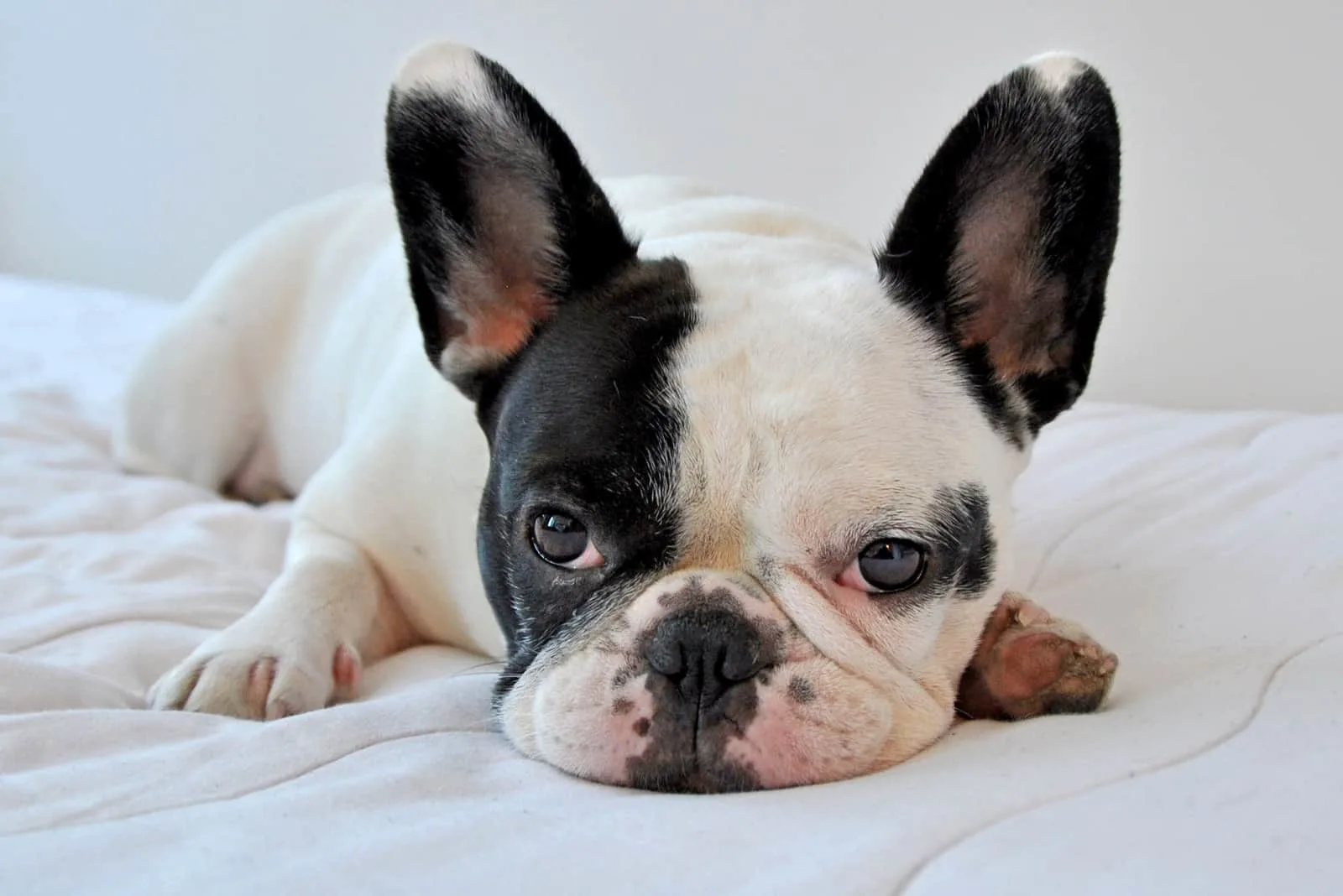 One look at the website of this breeder, and you'll understand why they're named Royal Frenchies Of Thomas. French Bulldogs, adults and puppies, are treated like true royalty here! Frankly, I envy them for such wonderful treatment.
All jokes aside, let's meet a breeder that's so deep into the Frenchie breeding business, it's not a business anymore, it's a lifestyle!
Over the past five years, Will Thomas has managed to do more than anyone could expect. He's become the finest Southern Illinois breeder.
All Royal Frenchies are registered with the American Kennel Club. They're 100% healthy, energetic, and joyful. Since the breeder encourages people to come and meet the puppies in person, you will realize how amazing they are once you visit.
The breeding stock of two exceptional sires and three lovely ladies, produces Frenchie puppies that are not only of perfect appearance, but they're also highly intelligent. Will Thomas will ensure the puppies also start their Frenchie potty training.
You can find photos of their Frenchie family, including previous litters. They're all so adorable, they're to die for!
As for the pricing part, you will have to discuss this with the breeder. As far as I know, they have a mandatory $500 deposit to make sure your chosen puppy stays yours until pick up time.
Personally, I wouldn't hesitate and would rush to meet this lovely royal family!
Breeder's details
Website: Royal Frenchies Of Thomas
Address: Vienna, IL 62995, USA
Phone: 618-771-2055
Email: [email protected]
7. Sauk Valley Frenchies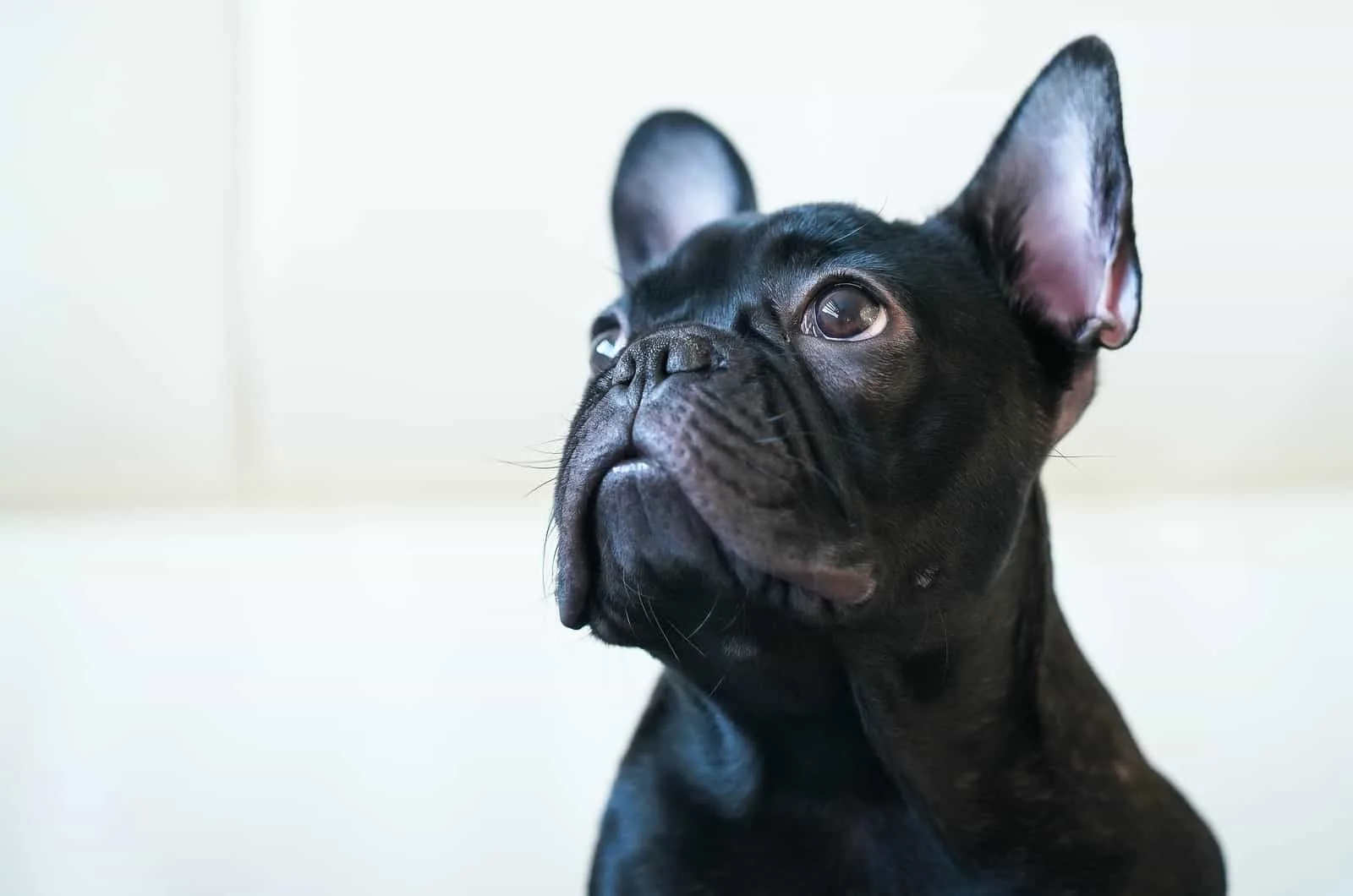 Meet Khaleesi, Pebbles, and Blue Ivy. No, they're not celebrities. They're not fictional characters. They're the three ladies that bring the most adorable Frenchie puppies into the world. Here, at Sauk Valley Frenchies, girls really run the world!
Of course, we can't forget about their big boy, Remi.
Sauk Valley Frenchies is another breeder who is proud of their home-based breeding business. All the dogs stay indoors. The breeder is focused on their proper care and on raising Frenchies as the breed standard requires. They're all loved, spoiled, and perfectly-behaved puppies.
What truly amazed me with Sauk Valley Frenchies was their transparency and also the variety of French Bulldog coat colors available.
To get one of their babies, you will need to call in and reserve a puppy. The deposit is $500 and you have to put it down straight away. The breeder expects to contact you frequently until the puppy is picked up. These guys want to make sure none of their puppies go to the wrong homes or end up in the wrong hands.
As for the pricing, it's pretty standard with this dog breed. Usual Frenchie colors like brindle, cream Frenchie, white, fawn, and their combinations start at $2,750. Dogs with full AKC-registration papers are priced at an incredible $4,000!
Sauk Valley will sometimes have pretty rare colors, like fluffy Frenchie, Isabela Frenchie, Lilac, or Merle Frenchie. Those pups will cost you $5,000 minimum. They're all pet-quality puppies. But, pups with breeding rights can have a price that climbs up to $9,000!
Breeder's details
Website: Sauk Valley Frenchies
Phone: 815-973-9599
Email: [email protected]
Social media: Facebook
8. Horizon Frenchies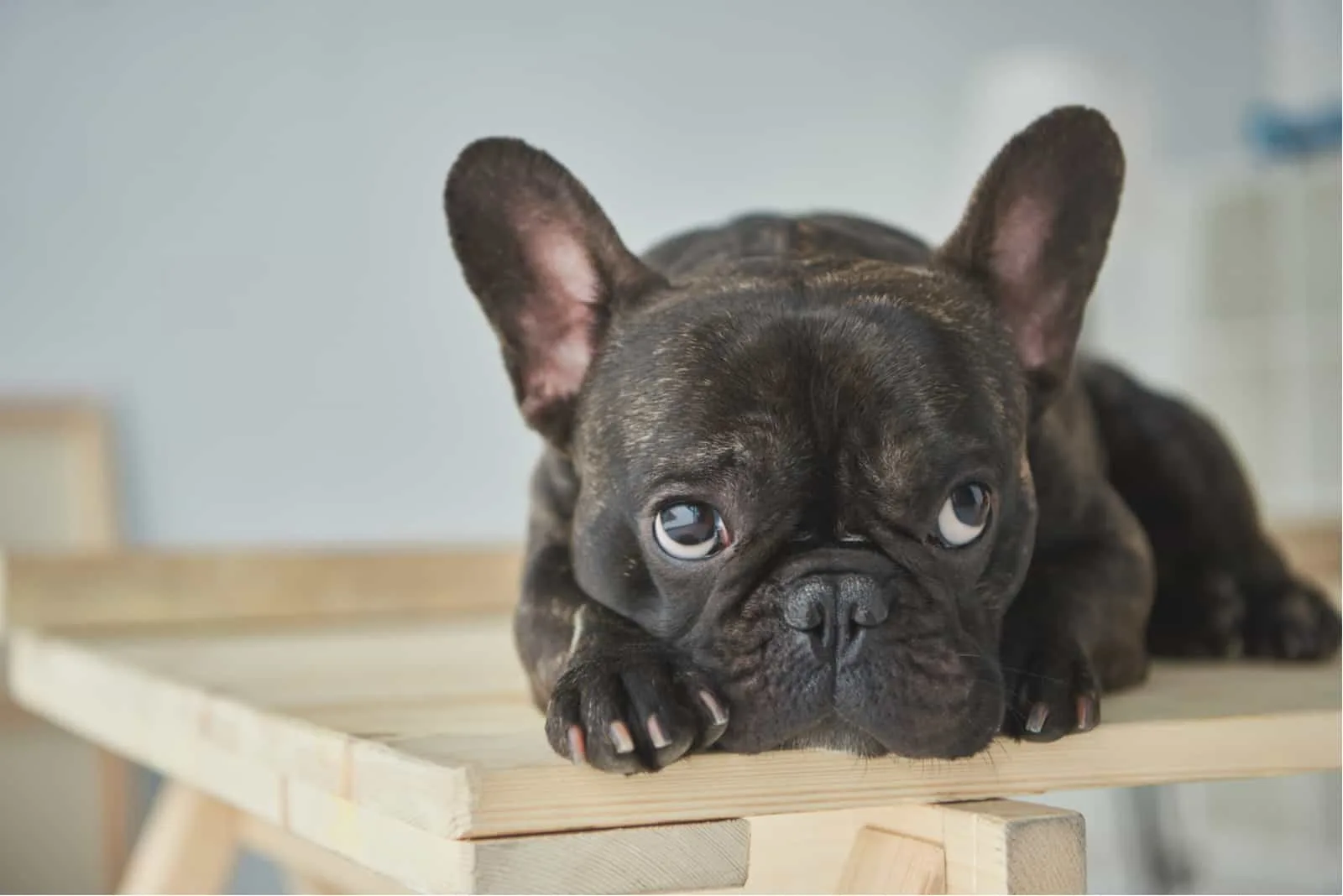 If you follow PupVine's articles focused on breeders, you'll know we don't usually recommend online services, other than AKC Marketplace. I always suggest that you go and visit a breeder. Still, AKC is approved and you can absolutely find your ideal puppy on their Marketplace.
This breeder has no official website. They've teamed up with AKC Marketplace instead. Frankly, they don't really need it as their practice is right. I mean, they're approved by the official club, after all.
Horizon Frenchies have been in the business for 22 years. That's pretty awesome. But, their puppies are even more awesome than that!
Emily, from the Horizon Frenchies, breeds not only pet-quality pups, but she also has dogs competing at obedience and conformation AKC events.
All of her puppies are home born and raised. Emily pays close attention to socializing the dogs, as she knows how important it is.
If you're interested in seeing how she raises her Frenchie pups, Emily can show you her babies on the live puppy cam. That's something most breeders don't have, but I wish they did.
All in all, there's not a single downside to Emily's breeding practice. Her pups are safe, sound, and most-importantly, happy!
Breeder's details
Website: Horizon Frenchies
Address: Peoria, IL 61606
Phone: (309) 427-0634
Social media: Facebook
9. SmithenryBullies-N-More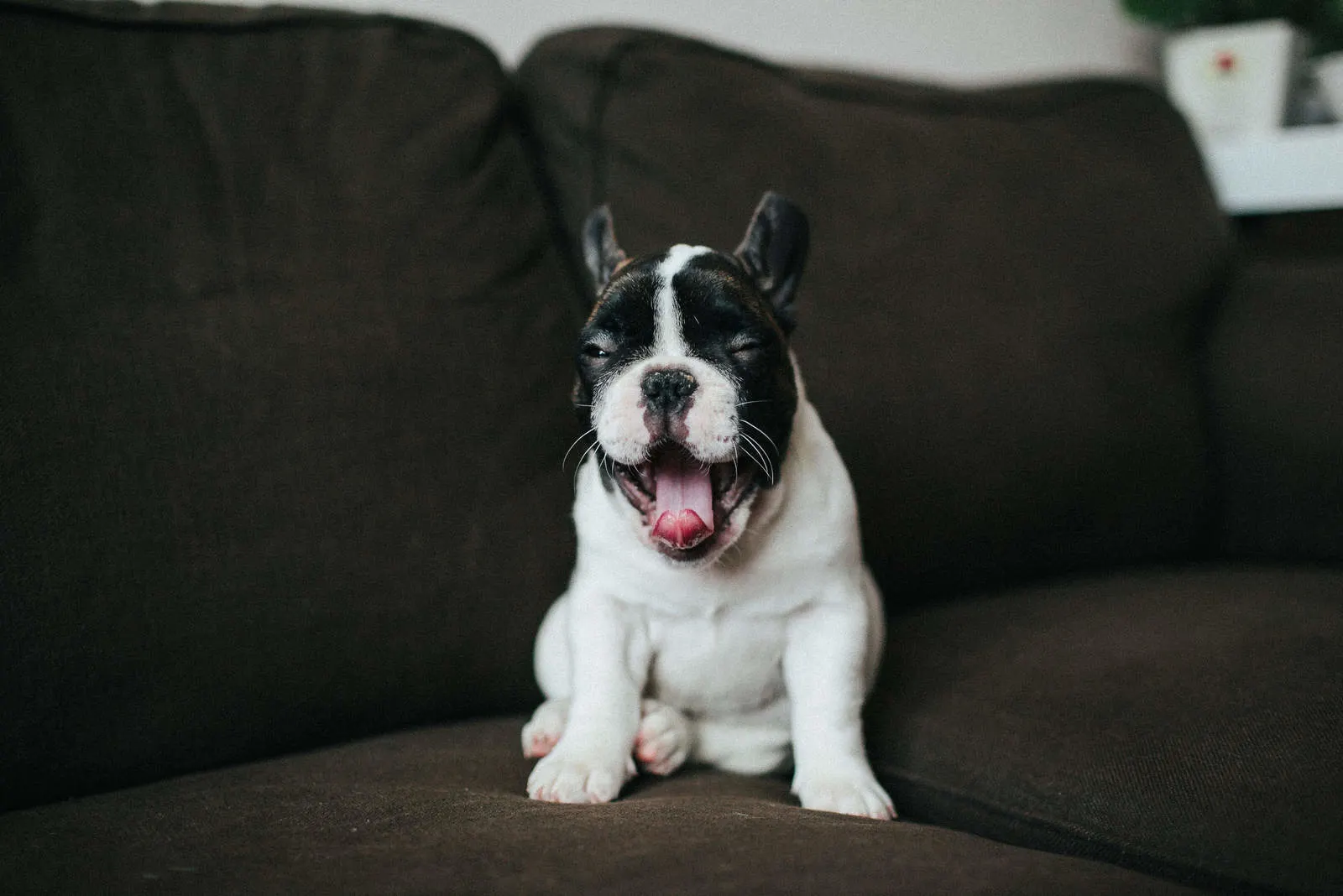 Ever since 1994, SmithenryBullies-N-More have been treating French Bulldogs, English Bulldogs, and Cocker Spaniels as part of their big family. They're not only breeders and dog trainers. These guys are dog lovers that cherish their fur buddies more than anything in the world.
SmithenryBullies-N-More puppies are submitted to daily socialization and training. They love playing fetch with their breeder's grandkids.
The puppies are raised in a safe environment, showered with love and care.
I always appreciate breeders who are not only devoted to breeding, but to training puppies before they go to their forever homes.
As for going to a forever home, you will need to know their prices. French Bulldog puppies start at $3,500. Of course, the price can be higher, depending on the puppy's coat and registration papers.
All in all, this is a safe source for buying Frenchie puppies that you must check out. Once you visit SmithenryBullies-N-More you'll get a better picture of how professional this team is. There's nothing more that you can ask for from a breeder, than love and dedication to their pups.
Breeder's details
Website: SmithenryBullies-N-More
Address: 2248 North 1000th Street, Newton, Illinois 62448, US
Phone: 618-7831-671
FAQs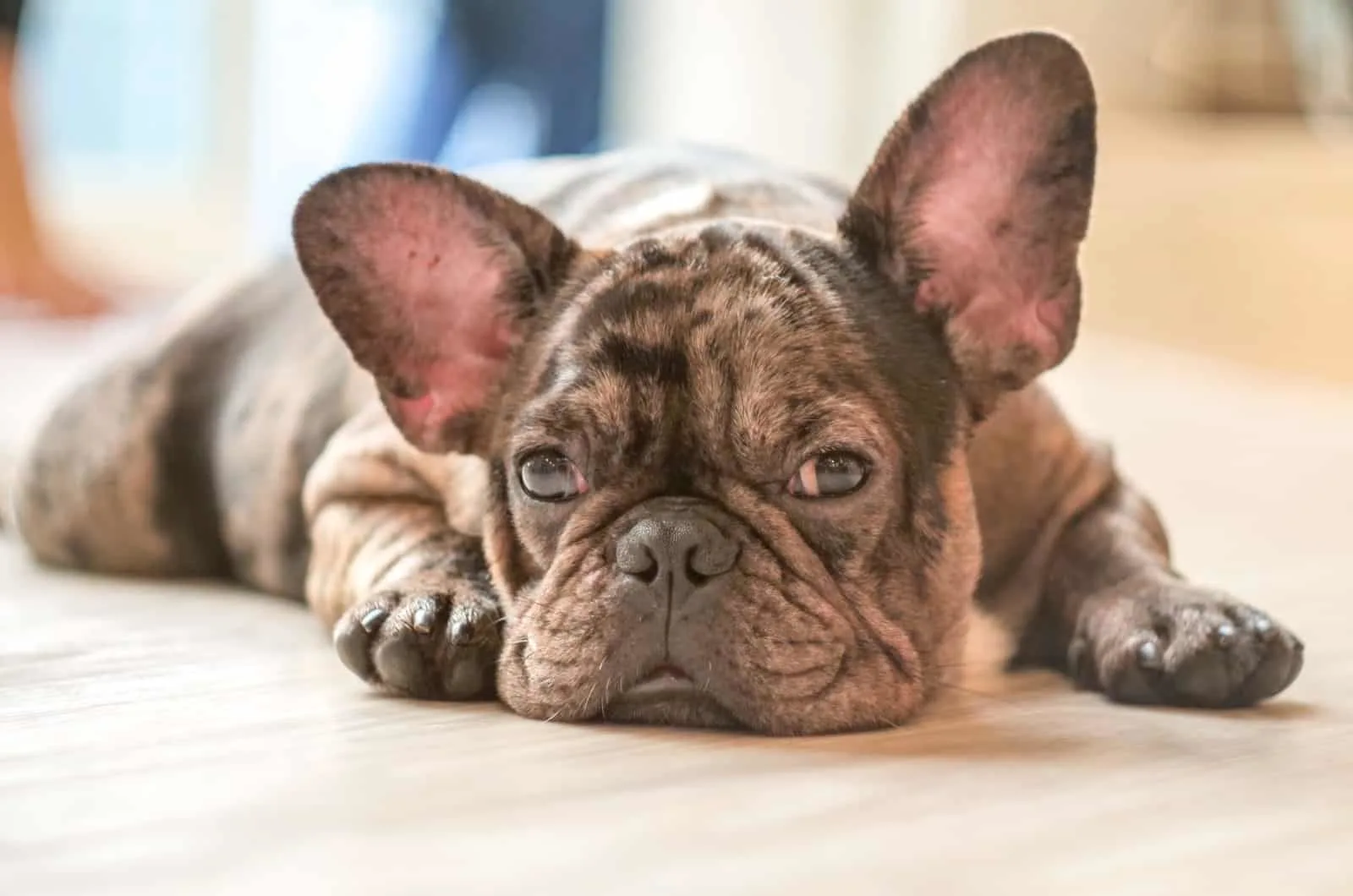 How Much Do French Bulldogs Cost In Illinois?
Don't be tricked by low prices of French Bulldogs in the state of Illinois. Those puppies are surely lacking something, or they have a severe health condition.
You can't expect this dog breed to be priced as low as $500. It's simply impawssible if you're looking for a healthy dog from a good breeder.
Considering the fact that Frenchies deliver via C-section, and usually become pregnant through AI, high prices are absolutely normal.
Usually, breeders will list standard Frenchie colors for around $2,500. But, rare colors will cost you a couple of thousand dollars more. For example, some breeders will list blue Frenchies for $6,000. The coat color really dictates the price, followed by the puppy's overall condition.
Are French Bulldogs Good House Dogs?
Yes, French Bulldogs are generally good as house dogs! There are many advantages that make Frenchies excellent as home bodies.
Compact Size
Standing at only 12" at the withers and weighing up to 28 pounds on the scale, Frenchies are classified as a small, sometimes medium to small, dog breed.
They have a compact body that can easily move around a crowded place. So, if you've got a tiny apartment, you can easily get a Frenchie!
But, they aren't as fragile as you might think. Frenchies are sturdy, can take a lot, and don't break that easily, like Poms or Yorkies.
Good Relations
French Bulldogs are happy pups! They get along well with pretty much everyone. Yes, this includes other house pets too! Oh, and Frenchies are great with kids too!
They won't tolerate strangers if they believe they've crossed their boundaries. Still, I recommend socializing your Frenchie puppies so they fit in better.
Low Maintenance
Sadly, Frenchies aren't hypoallergenic dogs. But, that doesn't mean you shouldn't get them if you're mildly allergic. You see, French Bulldogs shed only a little. They're not huge shedders as they have a sleek coat.
Also, this breed won't demand strenuous exercises from you. A simple walk or a short ball game will do.
All in all, I find them perfect family pets for any living condition.
What Are The Reasons Why Frenchies Might Not Be For Me?
The biggest reason for excluding Frenchies from your list of potential new puppies, is their price. I won't talk about numbers again, but you should know that they're pricey and hard to find. And I'm not only talking about high-quality Frenchies. I'm talking about pet-quality pups too!
Other than their price, there's something rather unusual about Frenchies. Even though they're not barkers, these dogs are still not that quiet. I hope you catch my drift.
You see, Frenchies drool a lot. They're slobbers. They snort, snore, and seem to let out a lot of gas. They're not quiet, nor do they smell good.
But, hey, we're all living beings.
If this bothers you too much, then skip on getting a Frenchie and pick another family member.
Other French Bulldog Breeders In The States
Some breeders won't have available puppies at the moment for you. That's totally fine.
What you can do is check out these other French Bulldog breeders in the States:
French Bulldog breeders in California
French Bulldog breeders in Ohio
French Bulldog breeders in Maine
French Bulldog breeders in Texas
French Bulldog breeders in Georgia
French Bulldog breeders in North Carolina
French Bulldog Breeders in Michigan
And, if you really want to go that far, we've got some reliable Frenchie breeders in the UK, as well as Frenchie lovers and breeders from Ontario, Canada.
To Sum Up…
So, which of the mentioned French Bulldog breeders in Illinois will you visit?
I bet whoever you pick, you will be satisfied. These are all people who treat their Frenchie puppies as their family members. All their pups are loved, cherished, and raised up to the highest breed standards.
Let us know your decision! You simply can't go wrong by owning a French Bulldog.
Read Next: 9 Best Dog Breeders In Illinois: Find Your New Pet!