Ah, the adorable French Bulldog, or as it's popularly called in France, the country of its origin, the Bouledogue Français.
It was bred in the mid 19th century in Paris when the classic English Bulldogs were crossed with local Parisian ratters to create what we now know as the standard French Bulldog.
According to the number of Kennel Club registrations of Frenchies in 2020, they rank as the number one most popular dog breed in the UK.
If you've decided you want to purchase a new puppy, and you've got your sights set on the lovable French Bulldog to be your new family pet, you certainly want to make sure to purchase your first Frenchie puppy from a reliable breeder.
In order to make sure your new Frenchie puppy is as happy and healthy as can be from the get-go, there are certain measures you can take.
It's imperative to avoid unreliable backyard breeders, pet stores, and inexperienced or shady kennels that don't take good care of their breeding dogs and puppies.
Having said that, because the market is so oversaturated with questionable breeders, finding a good French bulldog breeder in the UK that has transparent breeding practices and good word-of-mouth references can be a difficult task when you are just starting your search for the perfect Frenchie.
However, you shouldn't feel like you have your work cut out for you just yet because we've already done all the heavy lifting for you!
We've combed through the market of French Bulldog breeders in the UK, identified and eliminated all of the unreliable breeders, and compiled a list of the top five most trustworthy and ethical French Bulldog breeders in the UK for you to choose from.
French Bulldog Puppies For Sale In The UK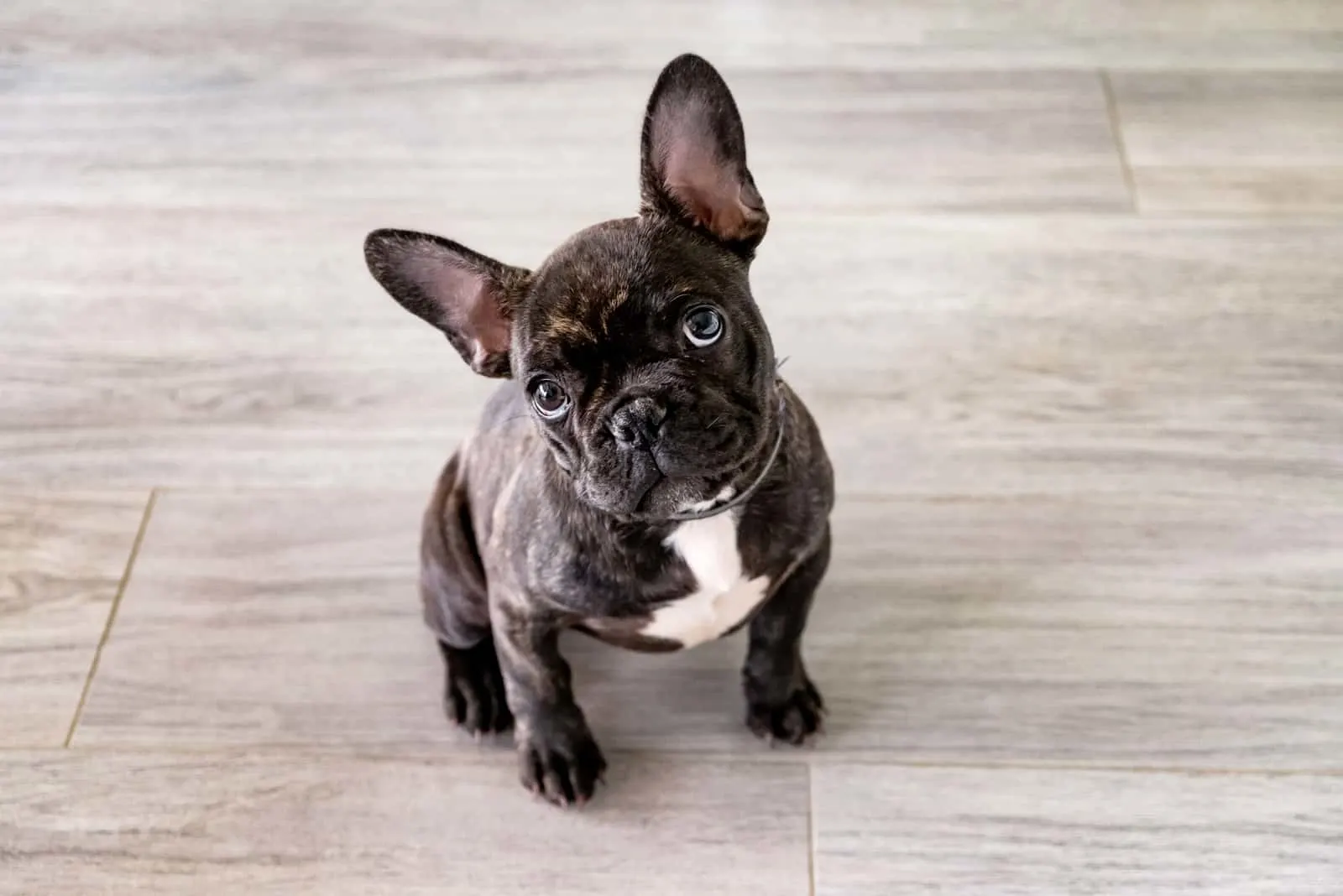 Since it's crucial to avoid doing business with unreliable breeders, it's important to first know what actually makes a certain dog breeder reliable.
Our three main criteria for this list of the best breeders are the following:
• The breeder must have open and transparent breeding practices, as well as be able to answer any question you might have prior to buying one of their pups.
• Their facilities must be licensed, kept clean, and frequently inspected by the respective designated local authority.
• The breeder must provide their individual dogs with enough space, and perform regular health tests as well as have every new litter up to date with all the necessary vaccinations and dewormings.
Please keep in mind that this list is in no particular order, and that all the breeders that have been chosen for this list are equally reliable and have good references and testimonials.
So, without further ado, let's dive in and take a look at the top five most trustworthy French Bulldog breeders in the UK!
1. Blue Frenchies UK – Greater Manchester.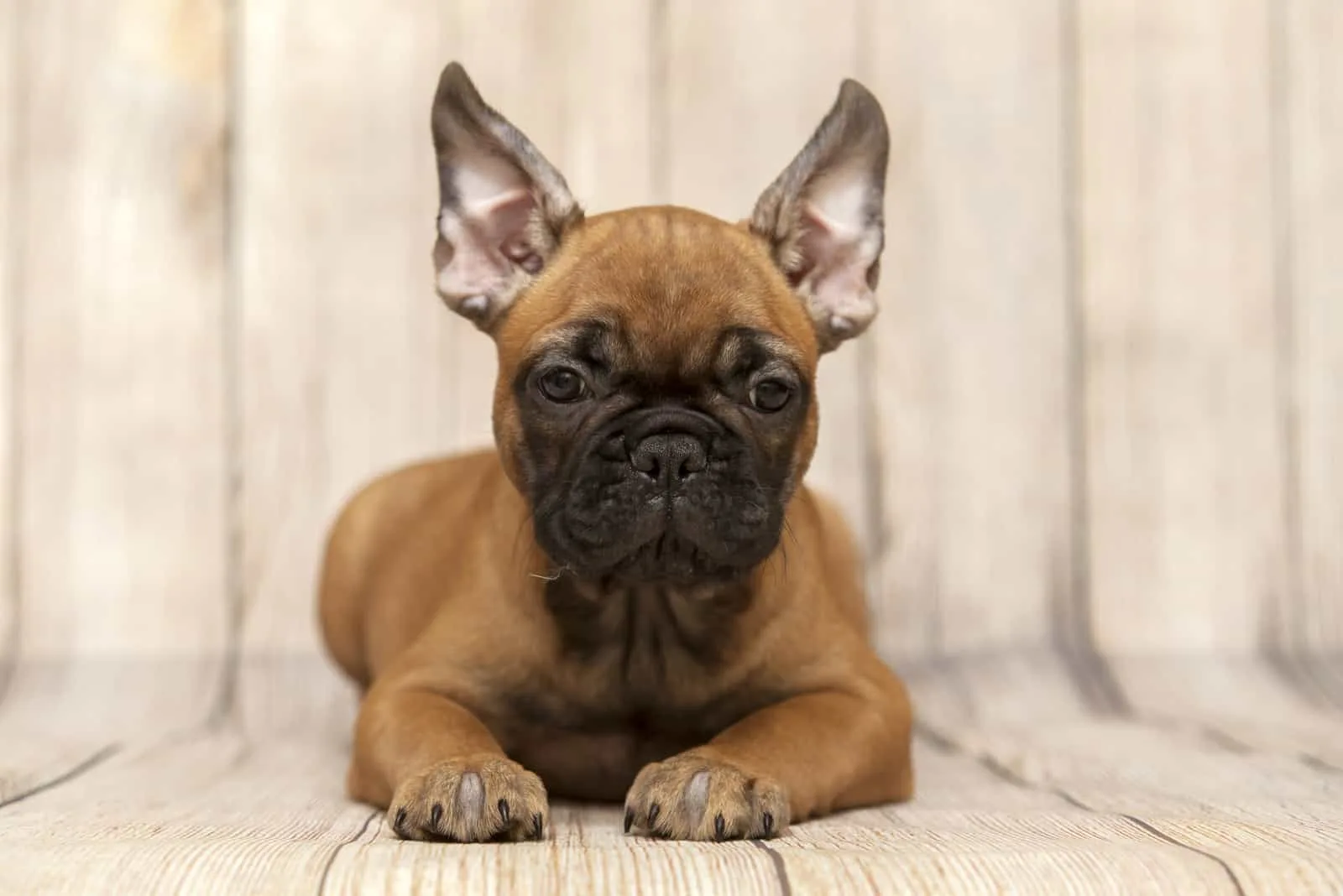 Our first pick of the litter is Blue Frenchies UK, located in the Greater Manchester area of the United Kingdom.
They are one of the most reputable and trustworthy dog breeders in the UK, with over twenty-five years worth of experience in breeding and raising top-notch purebred champion French Bulldogs.
Blue Frenchies UK is a family-owned breeder whose pups are always raised in-home instead of in an outdoor kennel.
They make sure to go the extra mile to ensure that their puppies are taken care of from the moment of birth until the point of going to their forever homes.
Their top-of-the-line facilities are equipped with an indoor whelping room, with waterproof flooring and walls that are coated with heat-retaining paint.
Before a litter is born, they make sure to disinfect the whelping room in order to ensure that the puppies are born in a clean environment.
In addition to having clean facilities, before deciding which stud dog they use to parent a planned litter, they make sure that all dogs are free of any hereditary health problems.
The team at Blue Frenchies UK also makes sure to minimize the chances of inbreeding bloodlines by using the Kennel Club's 'mate select' service.
Of course, they meet all the criteria in order to be deemed a reputable and trustworthy French Bulldog breeder since they are licensed, inspected, perform all the mandatory vaccinations, dewormings, microchipping, proper socialization, and much, much more.
If you decide to buy one of their Frenchies, it will arrive at the Kennel Club registered and hand-delivered to your doorstep.
Check out their website for more information about currently available French Bulldog puppies.
Blue Frenchies UK Details
Location: Lancashire, Greater Manchester, United Kingdom
Website: Blue Frenchies UK
Facebook: Blue Frenchies UK
Contact: +44 (0)7834 771 882
Email: [email protected]
2. Dragonborn Frenchies – Stoke-on-Trent.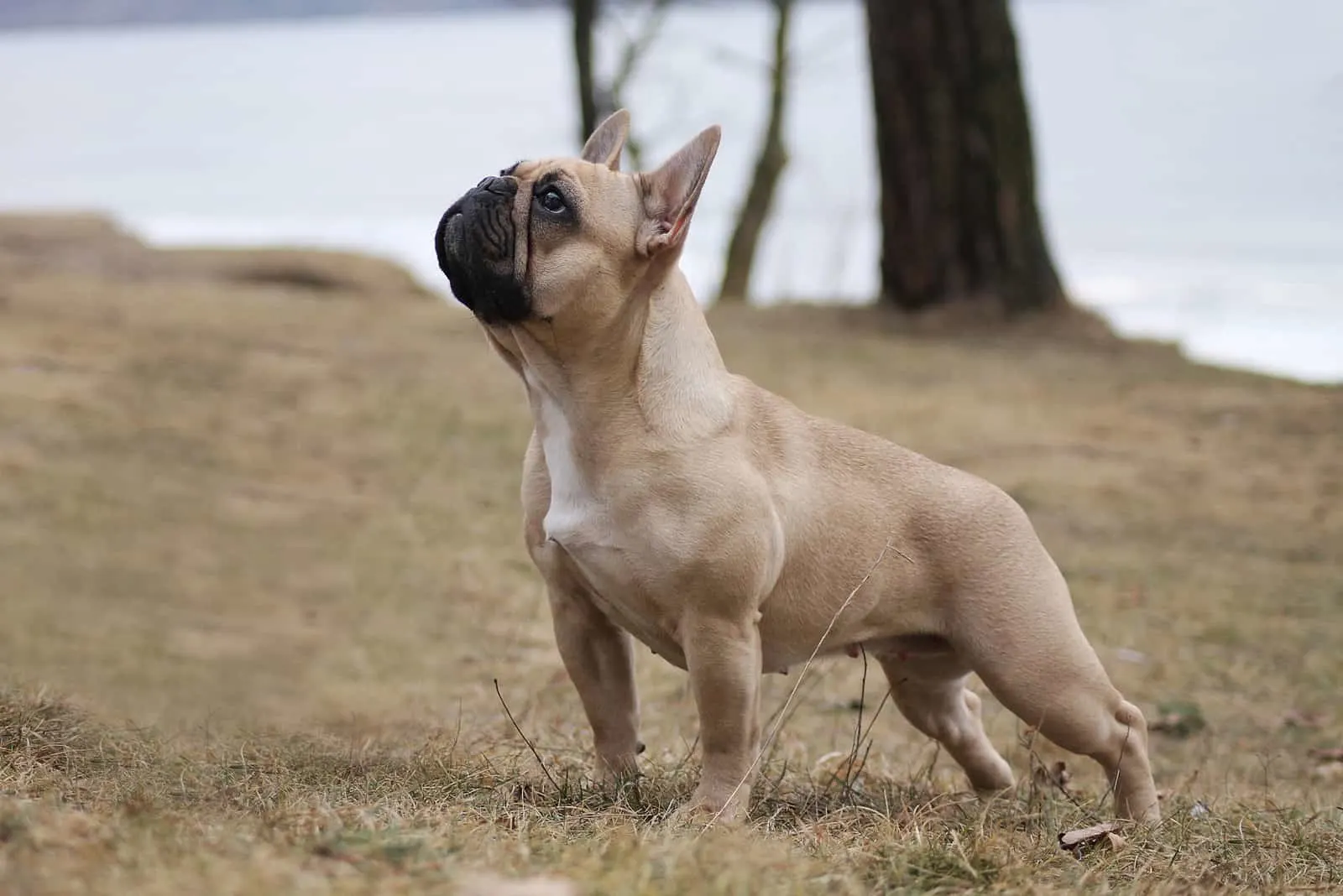 Our next pick on the list of the most reputable and trustworthy French Bulldog breeders in the UK is Dragonborn Frenchies, located in Stoke-on-Trent, United Kingdom.
Owned by Kerry Alcock, Dragonborn Frenchies is a fully-licensed breeder that specializes in purebred pedigree French bulldogs, and they have over ten years worth of experience.
Their goal is to produce top-quality, healthy, and happy Frenchies with sound conformation and sweet temperaments. They offer Frenchies of brindle, merle, pied, cream, and lilac colors.
Dragonborn Frenchies' number one priority in their breeding program is their stud dog's health.
All of their purebred Frenchies are health tested for hereditary breed health issues that are specific to French Bulldogs via the RFG (Cambridge Respiratory Function Grading) and the FBCE (French Bulldog Club of England).
This includes tests for hip and elbow dysplasia, patellar luxation, heart and spine health, BVA eye tests, as well as BOAS (Brachycephalic Obstructive Airway Syndrome), which are common hereditary health issues for the French Bulldog breed.
Their high-quality indoor facilities boast both a luxurious dog-friendly common room, as well as a separate whelping room professionally designed with the needs of their Frenchies in mind.
If you've decided you want to buy one of their adorable Frenchies, check out their website for more information on available puppies.
If they don't currently have available puppies for sale, make sure to get on their waiting list for upcoming, planned French Bulldog puppies so that you don't miss out.
Dragonborn Frenchies Details
Location: Kidsgrove, Staffordshire, Stoke-on-Trent
Website: Dragonborn Frenchies
Facebook: Dragonborn Frenchies
Contact: +44 7976 878 276
Email: [email protected]
3. Buzz Bullz – Wales.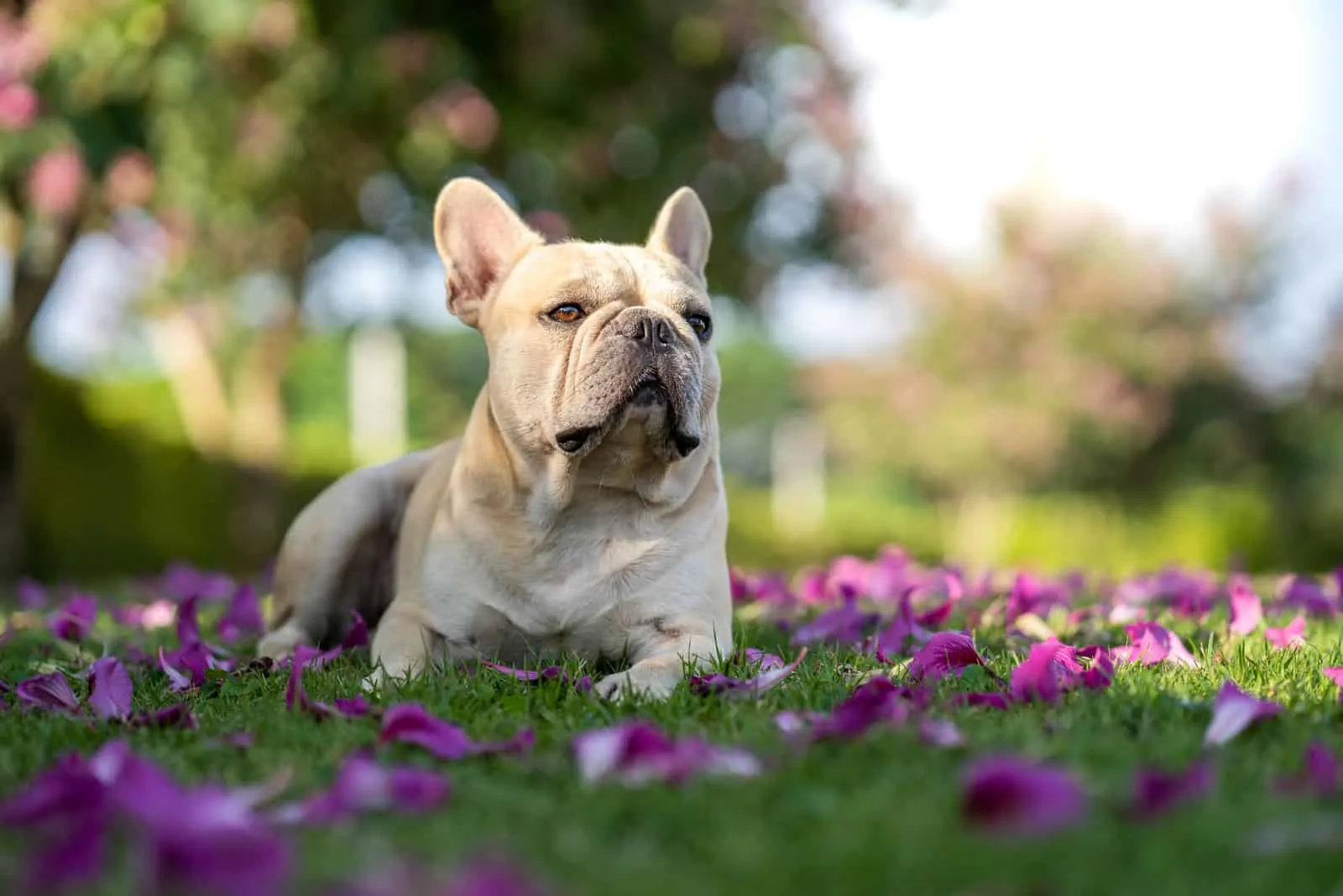 Our next spot on the list of the top five most reputable French Bulldog breeders in the UK goes to Buzz Bullz, located in Newport, Wales.
Owned by Leighton and Charlotte Burrows, Buzz Bullz is a Kennel-Club assured breeder with over 12 years of professional experience in breeding and raising high-quality, champion bloodline English Bulldogs and French Bulldogs.
The team at Buzz Bullz has attention to detail and a level of care for their Frenchies that is almost unparalleled.
Their main goal is to provide healthy and well-tempered French Bulldog pups to loving family homes, and they have done so with over 250 successful litters and 320 studs to date.
All of their dogs are health tested for breed-specific hereditary health problems, and are also properly vaccinated, dewormed, socialized, and microchipped to ensure that they leave their premises happy and healthy from the get-go.
If you decide to buy one of their Frenchies, you certainly won't regret it.
What you'll get is a Kennel-Club registered pup, along with a full first vet check, a five-generation written pedigree, five weeks of free insurance, and a complimentary puppy starter pack with blankets, towels, toys, and food bowls.
If you're interested in finding more information about available puppies or upcoming litters, check out their website, get on the waiting list, and place a deposit for one of their upcoming litters.
Buzz Bullz Details
Location: 31 Cot Farm Circle Newport NP 19 9JR Gwent
Website: Buzz Bullz
Facebook: Buzz Bullz
Contact: 07 875 699 493
Email: [email protected]
4. Bulldogs Boutique – Worcestershire.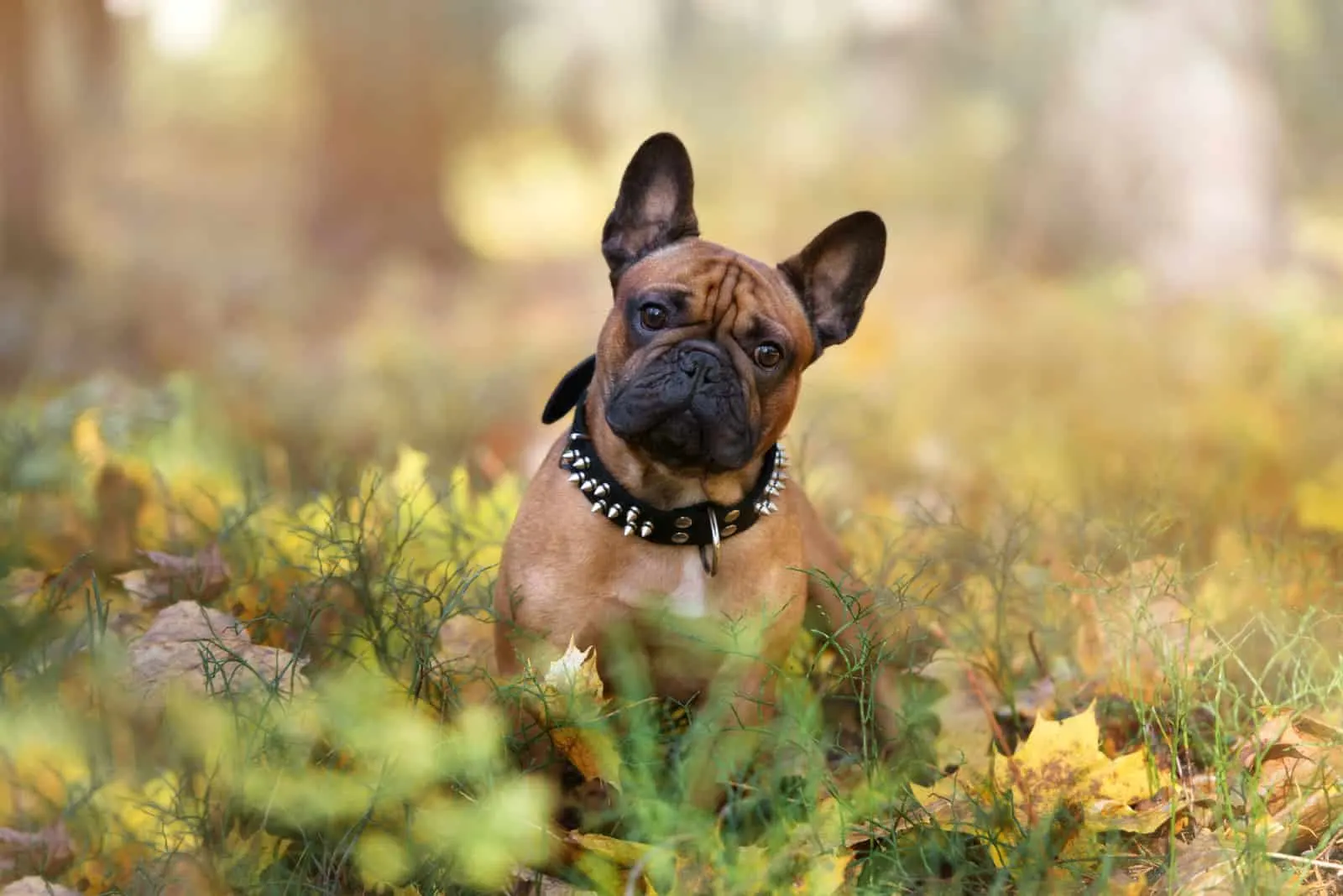 Our fourth spot goes to Bulldogs Boutique, located in Stourbridge, Worcestershire, in the West Midlands.
Bulldogs Boutique is a small, family-owned hobby breeder that produces several litters of high-quality purebred French Bulldogs per year.
Unlike some of the previous breeders on this list, they have not been operational for several decades, but have only recently begun their breeding practices.
With their first litter having arrived in 2020, they are relatively new breeders, but they make up for their novelty with a strong passion and love for the breed, as well as putting tons of effort into researching the breed in order to ensure their pups meet the breed standard.
Bulldogs Boutique has begun its breeding practice with Kennel-Club registered parents, and strives to continue to produce pups with sound conformation and good temperaments with every new generation.
They perform all the necessary health checks, dewormings, vaccinations, and microchipping before putting puppies up for sale.
Check out their website and get in touch with them for more information about currently available French Bulldog puppies and upcoming litters.
Bulldogs Boutique Details
Location: Stourbridge, Worcestershire, West Midlands, United Kingdom
Website: Bulldogs Boutique
Facebook: Bulldogs Boutique
Contact: +44 7384 755582
Email: [email protected]
5. Barking Bulldogs – South Yorkshire.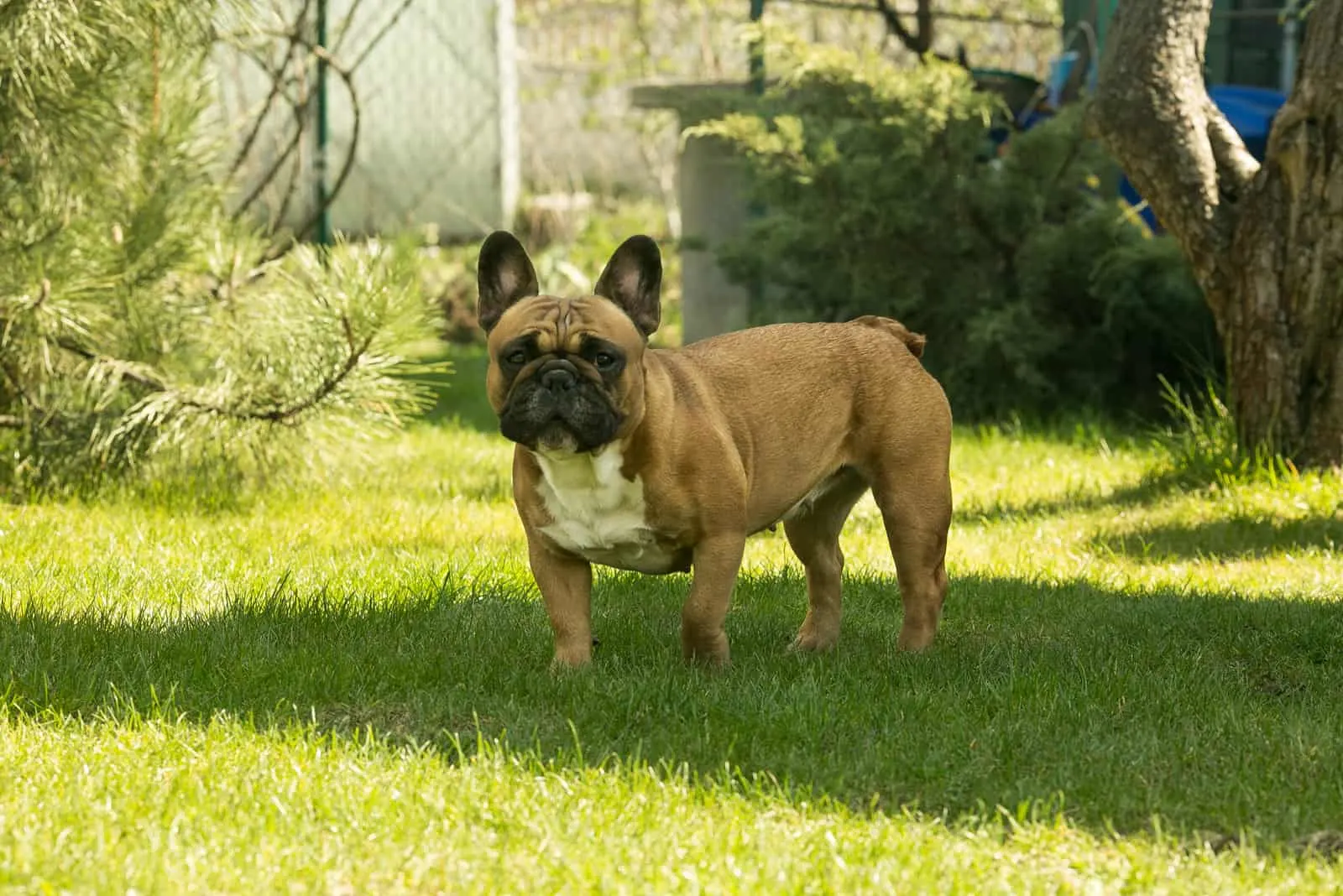 Our final spot on the list of the most reputable and most reliable French bulldog breeders in the UK goes to Barking Bulldogs, located in South Yorkshire, in the United Kingdom.
Barking Bulldogs is a small, family-owned breeder with over twenty years of experience in working with French Bulldogs.
What started out in 2000 as a family passion for the adorable French Bulldogs later turned into a professional breeding and training service.
They pride themselves on responsible breeding practices while providing many families with loving Frenchies that have the looks and temperament that adhere to the breed standard of the French Bulldog.
All of their Frenchies are adequately vaccinated, dewormed, and properly socialized early on, as well as put through frequent health tests and weight measuring to ensure they hit all of their developmental milestones before being put up for sale.
The team at Barking Bulldogs aims to provide the most professional services from start to finish.
So, if you're interested in owning one of their renowned French Bulldog puppies, get in touch with them and see what they have in store for you.
Barking Bulldogs Details
Location: South Yorkshire, United Kingdom
Website: Barking Bulldogs
Facebook: Barking Bulldogs
Contact: 07 534 120 381
Email: [email protected]
In Conclusion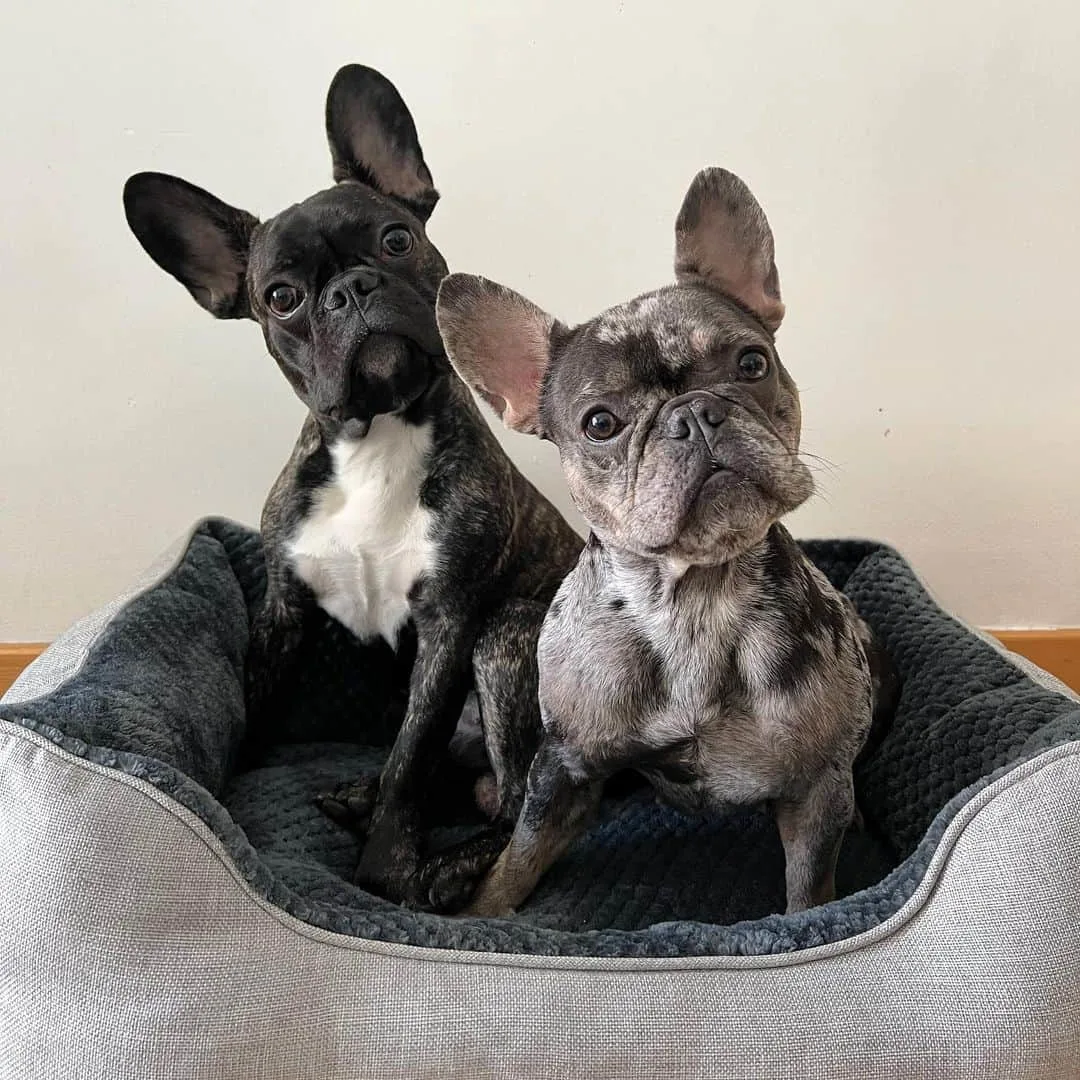 Photo from: @brunayluca
As you probably already know, getting a new puppy is no walk in the park. It takes deliberate consideration and lots of research on your part prior to purchasing a puppy if you want to provide your Frenchie with a quality life.
You also want to research both genders of the breed in order to know exactly which one suits you best.
That said, French Bulldogs are known for their goofy temperaments, coupled with their unique looks.
They are usually not aggressive and relatively easy to keep, except for the fact that they shed a lot (especially long haired Frenchies).
They are one of the most popular and lovable dog breeds in the world, which is why they are also considered to be among the UK's most popular choices for family pets.
Although they are extremely popular, these small dogs are known to fetch a high price.
You should bear in mind that even though the breeders on this list are trustworthy and reputable, you still want to make sure to ask all the right questions when talking to the breeder.
It's important that you get to see both of the puppy's parents and know their health history, bloodline, and pedigree if at all possible to ensure that you get a happy and healthy puppy without having to worry about potential health issues down the line.
You should also, in turn, be prepared to be screened by the breeder about your home environment, lifestyle, and capacity for taking care of your new family pet.
But, now that we've covered the top five most reputable and reliable French Bulldog breeders in the UK, you're bound to have an easier time choosing a reputable breeder if you stick with our list.
We wish you luck on your journey of finding your new pawfully wedded companion that will bring you lots of good memories for years to come.
Related Articles:
• Golden Retriever Breeders in the UK
• Pomeranian Breeders in the UK