German Shepherd lovers in Georgia have definitely had a rough time finding great breeders. There's always a huge threat of puppy mills, backyard breeders, and concealed kennels that care only for the profit.
Luckily, you don't have to worry about those things anymore. Here, we have a list of the finest German Shepherd breeders in Georgia for the year, 2022. The list is fresh, updated, and ready to help you find your ideal German Shepherd puppy.
I recommend you visit each of these websites, check out when it's time for new litters, and contact the breeder for further information. Some breeders will tell you their price, while others will ask you to come in for a quick evaluation.
And, both are totally fine.
What's so great about these GSD breeders is that they actually care where their puppies end up.
Who will you pick? Who will help you find your new four-legged family member? We're about to see!
German Shepherd Puppies For Sale
1. Kennels Von Lotta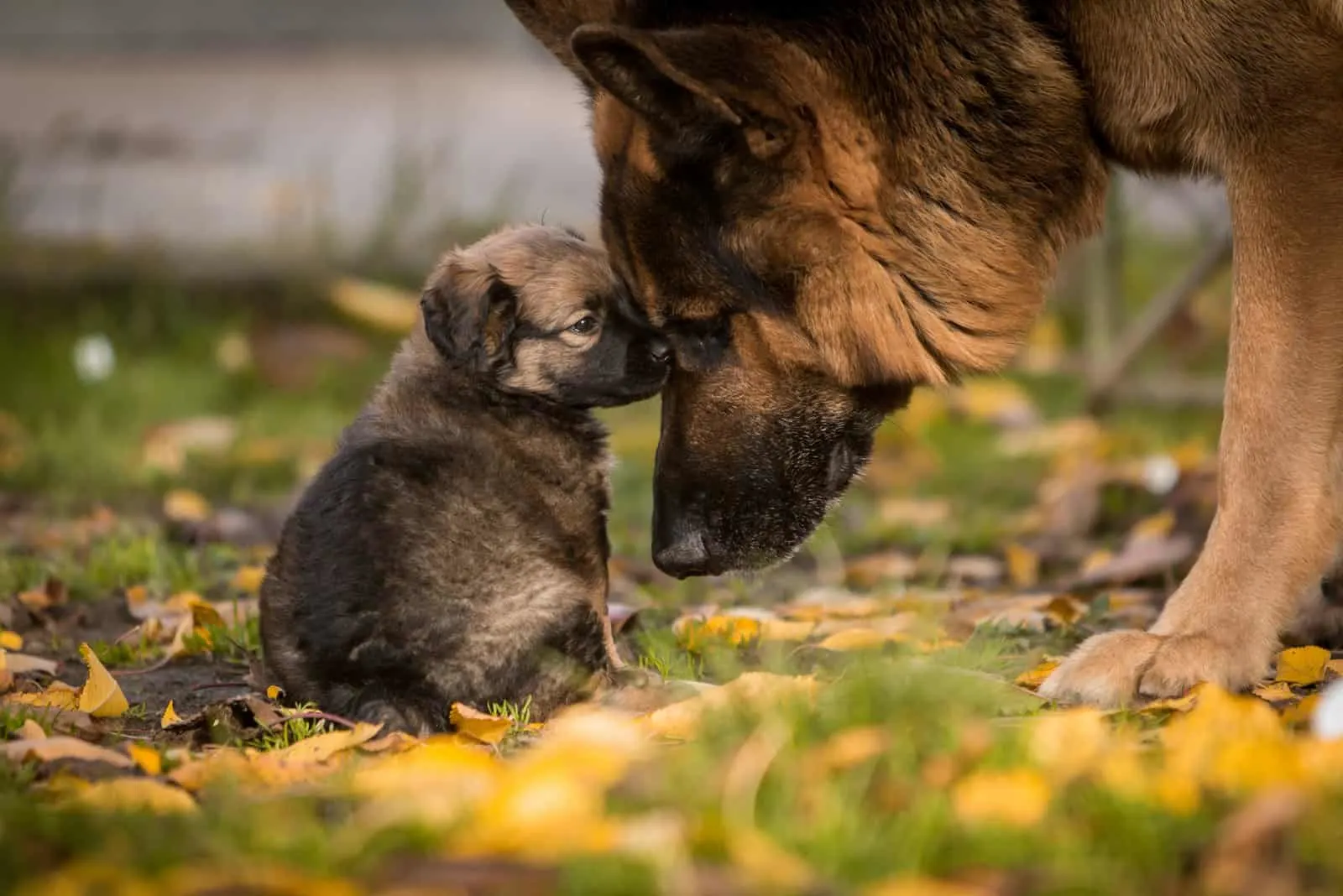 During my research on the best German Shepherd breeders in Georgia, I was quite stunned with the amount of information on this website. Kennels Von Lotta is the ideal ground for first-time German Shepherd owners who simply don't know where to start.
Besides getting the basic information, you'll be able to learn how Kennels Von Lotta handles their puppies from birth, and all about their breeding program even before the puppies are born.
This breeder isn't focused only on breeding and raising show dogs. These pups come from working lines, and they can be exceptional conformation pups, service dogs, and sweet family pets. There's no limit for Lotta's German Shepherds.
The owner of the Kennels, Von Lotta, has been breeding and learning about raising top-quality German Shepherd lines for over twenty years. If anyone in Georgia knows what he's doing, it's the owner of this kennel!
What's so great about Lotta's GSDs is that they're submitted to dog training, socialized, and can serve as Schutzhunds. So, no – your GSD shouldn't bark too much. GSD's won't even howl unnecessarily if they're fully trained.
I wouldn't dwell for a second on whether to get one of Lotta's GSDs, especially because these pups come with a really nice puppy package.
You'll get a GSD with a health warranty (worth two years if any hip or elbow conditions occur), limited AKC registration papers, all vaccinated, microchipped, dewormed, and with a litter-scented blanket.
Breeder's Details
Website: Kennels Von Lotta
Phone: (404) 823-8234
Email: [email protected]
Social media: Facebook
2. Vom Orenburg German Shepherds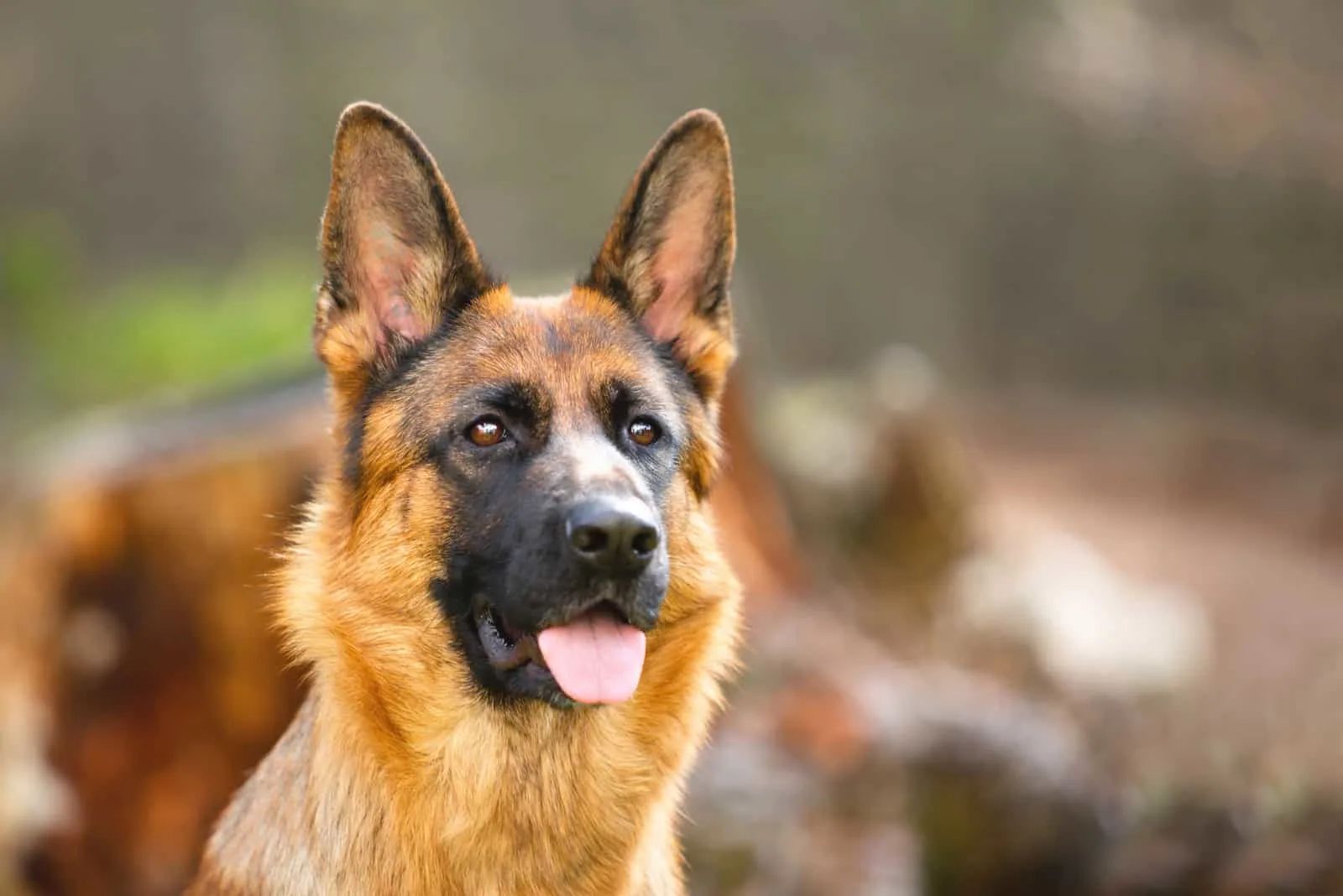 Hidden in Southwest Georgia, Vom Orenburg German Shepherds is the place to visit if you're seeking the finest possible GSD litter. Well, that's what they say at Vom Orenburg German Shepherds.
This breeder states that all of their puppies come from a three-year traceable lineage, with American Kennel Club papers and all their records available. This is especially worthy since not many breeders can brag of the fact that they have a steady breeding stock covered with the necessary paperwork.
Vom Orenburg German Shepherds won't let anyone adopt their puppies before a thorough evaluation. They will match each puppy with the potential owner that they believe it's the best for their little ones.
If you live far away from their facility, Vom Orenburg GSD will arrange shipping to your address, but only if you prove you're responsible.
Breeder's Details
Website: Von Orenburg
Address: Leesburg, Georgia
Phone: (229) 347-2485
Email: [email protected]
3. Von Den Oher Tannen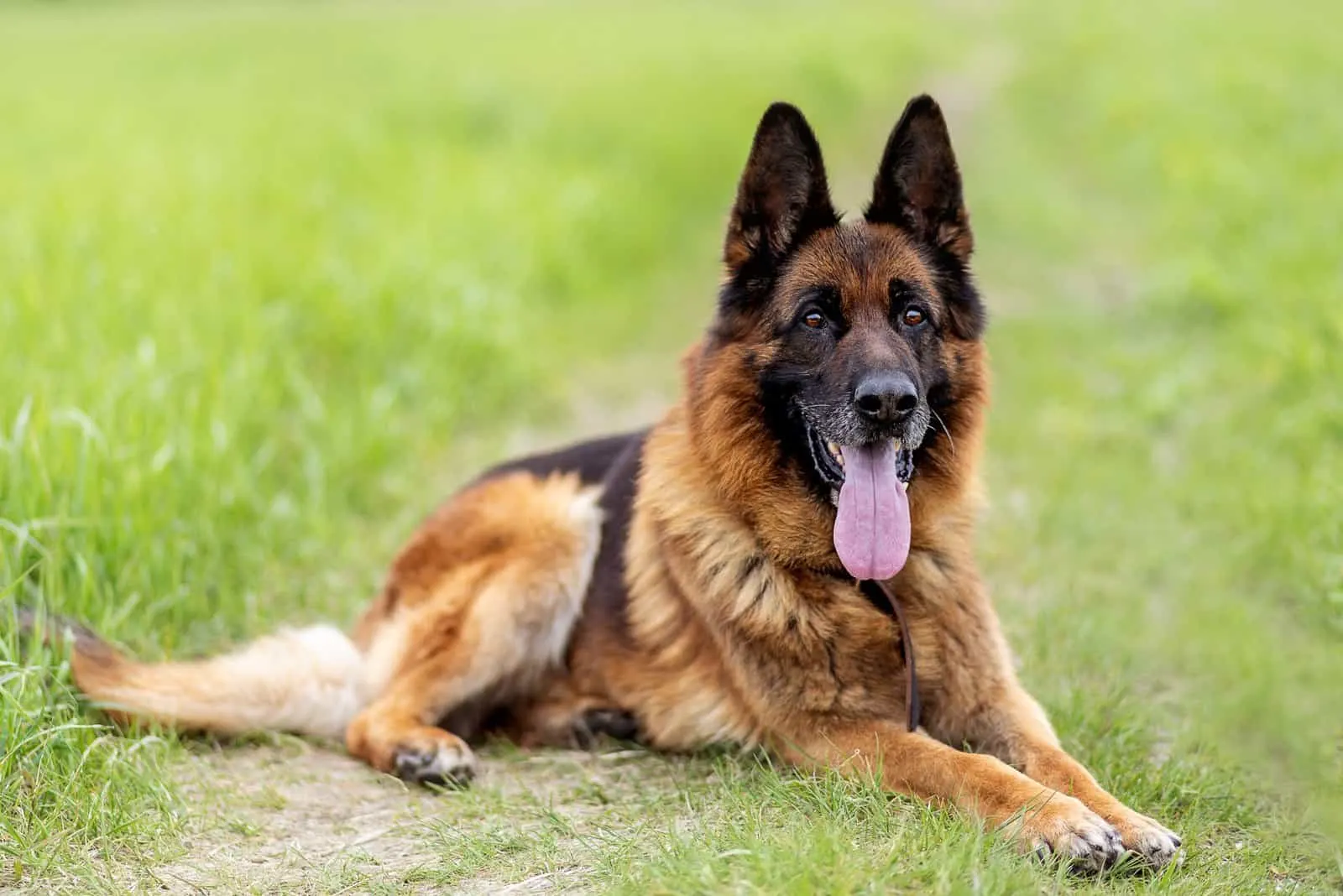 When she was just a kid, Nadia Adams used to play, camp, and hike through a little forest nestled near Hamburg. That forest was called Oher Tannen, and it served as inspiration for the name of Nadia's German Shepherd kennel in Hogansville, Atlanta.
Today, Nadia Adams breeds and sells German Shepherd puppies from the finest lines. Her German Shepherd puppies for sale come only a few litters a year. As you can see, this breeder prefers quality over quantity, and that's something you should prefer, too.
Von Den Oher Tannen breeds puppies according to the German Shepherd Dog Club of Germany. This ensures that all puppies come with hip and elbow certifications, test results for obedience and endurance, GSD puppy growth charts, as well as great conformation show ratings.
The puppies will receive all their vaccines and will be free of parasites.
These German Shepherd puppies are all registered with the AKC (without breeding rights), and they're imports or from U.S. champions. Von Den Oher and Nadia offer you lifelong support, no matter what you need.
Breeder's Details
Website: Oher Tannen German Shepherds
Address: Atlanta, Georgia
Phone: (678) 480-6000
Email: [email protected]
Social media: Facebook
4. Von Anna German Shepherds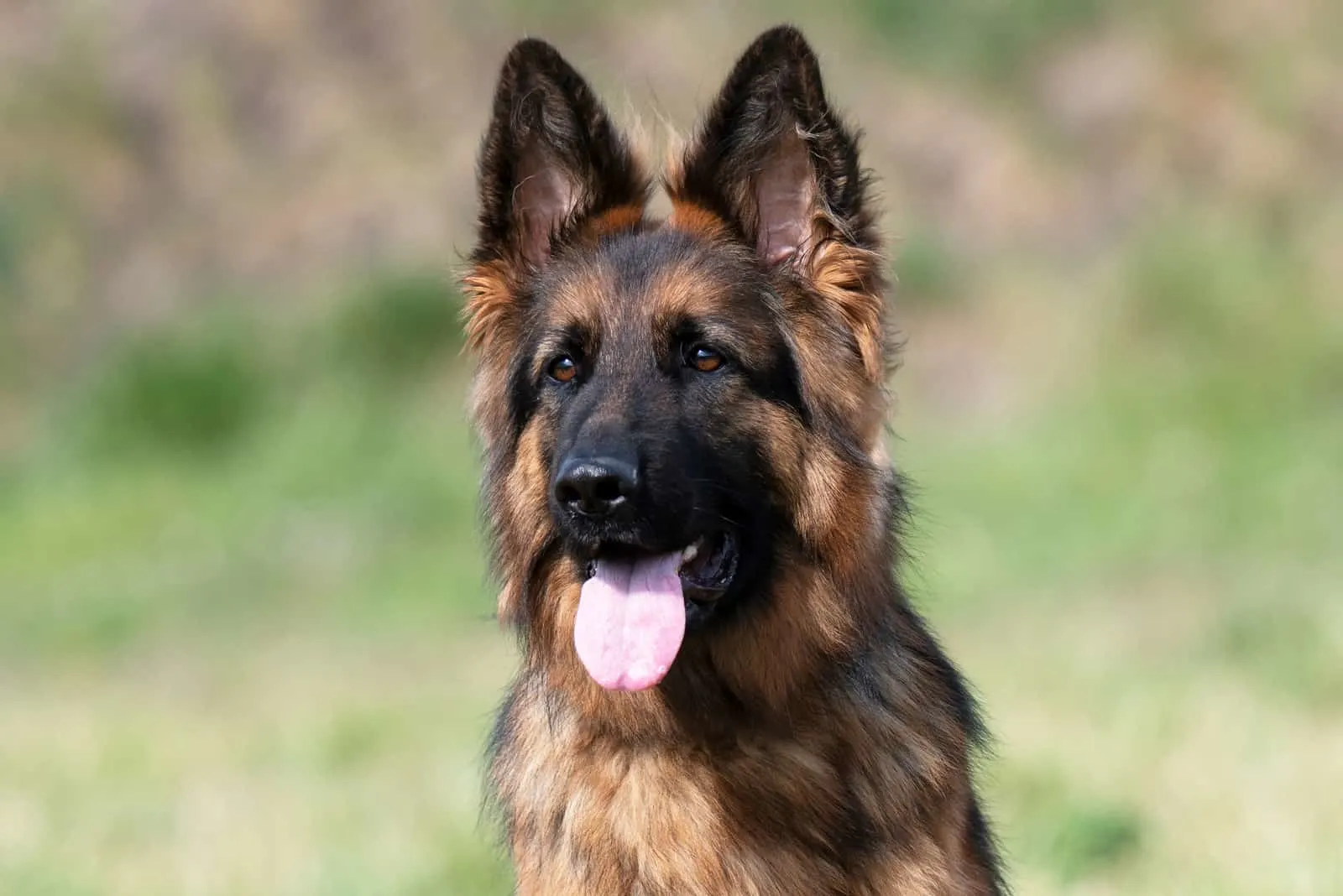 If you're looking for a classic red and black German Shepherd breeder in Georgia, but you don't know where to start, then you should visit Von Anna's German Shepherds. This breeder is very proud of their red and black GSDs of exceptional quality.
Anna's German Shepherds are born and raised inside the breeder's home. They all live hidden away from the city's noise on a spacious lakefront. There's plenty of space for the puppies and their parents to roam freely and enjoy fresh air.
This breeder encourages you to pick puppies early, so you don't end up without their brilliant little buddies.
These guys are definitely worth a visit!
Breeder's Details
Website: Von Anna German Shepherds
Phone: 1-678-977-5070
Email: [email protected]
Social media: Facebook
5. Von Der Zwei-Schaferhaus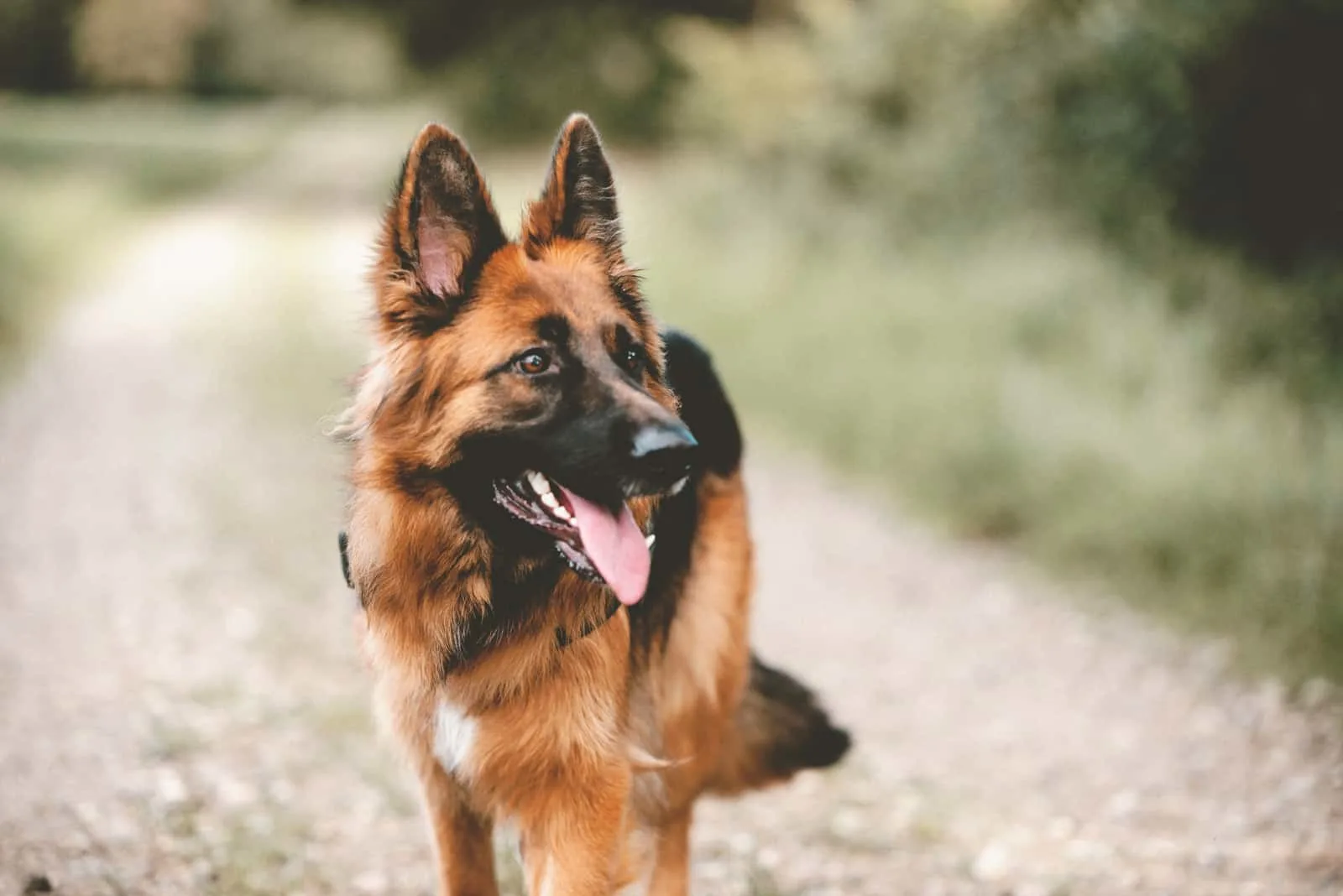 The Von Der Zwei-Schäferhaus German Shepherd breeder is a small kennel with a big perspective.
It all started when the owners figured out their two German Shepherds could make excellent offspring together. A breeding program was then born!
Soon enough, Von Der Zwei built a strong program on solid ground that focuses on breeding and raising West German Shepherds from world champions.
Von Der Zwei breeds up to SV breed standards, meaning their dogs have show and working titles, as well as health certifications. But, don't expect a bunch of puppies available at all times. This breeder has only a few litters a year to prevent overbreeding.
One thing you must pay attention to when buying a German Shepherd puppy is how much of a health guarantee the breed offers. Usually, breeders will guarantee that the puppy is healthy for six months up to a year. That's not the case with Von Der Zwei.
These guys will provide health guarantees for up to three years! Isn't this incredible!
Something else that's incredible about this breeder is the fact that they offer shipping if you live far away. Of course, you will need to pass their evaluation to see if their puppy will be getting a good, new home.
Breeder's Details
Website: Schaefer Haus German Shepherds
Phone: (678) 618-9243
Email: [email protected]
Social media: Instagram
6. Sieger German Shepherds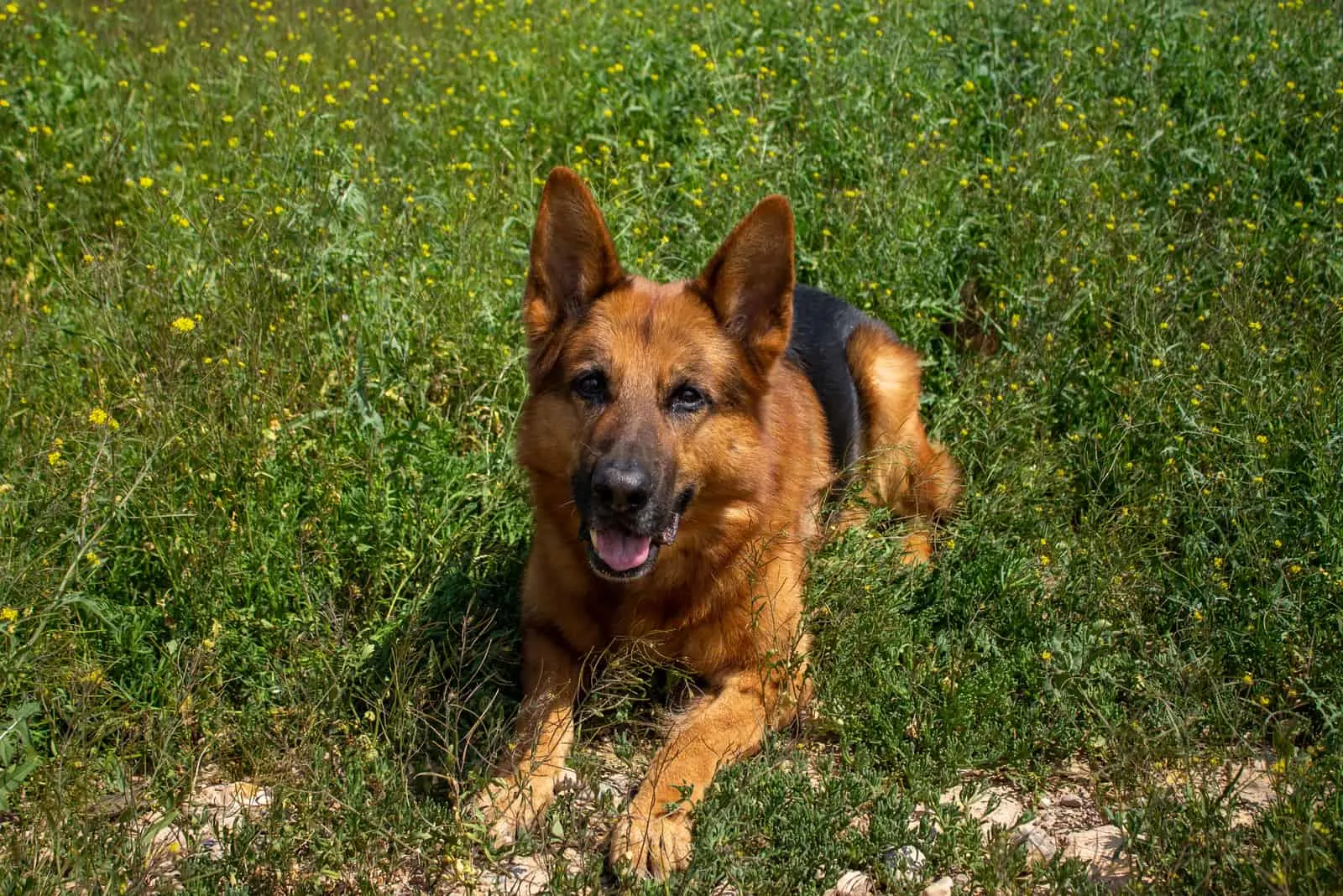 From a family of German Shepherd lovers comes a breeding practice that produces terrific German Shepherd puppies. Meet the Sieger German Shepherds!
These aren't only companion pups or family dogs. Sieger dogs can serve as therapy pups for disables, service doggos, and SAR (or search and rescue) hounds.
They're really proud to present you German Shepherd dogs of extreme beauty, bravery, and intelligence.
You don't believe this? Well then, check out their website and you'll be proven wrong.
Sieger German Shepherds are socialized since birth, and spend all their time surrounded by kids and adults. This helps them grow into loving creatures that every family needs.
This breeder has a rich history of breeding German Shepherds, which started in Romania, Europe. The family moved to the States in 1996 and continued the practice.
Today, Sieger German Shepherds are a synonym for quality. You shouldn't feel surprised because their pups are pricier than the others. Their starting price is at $3,000, but it all depends on the puppy's pedigree.
Looking for a West German Shepherd with a showline pedigree? Look no further!
Breeder's Details
Website: Sieger German Shepherds
Phone: +14049530824
Email: [email protected]
7. Caine De Lup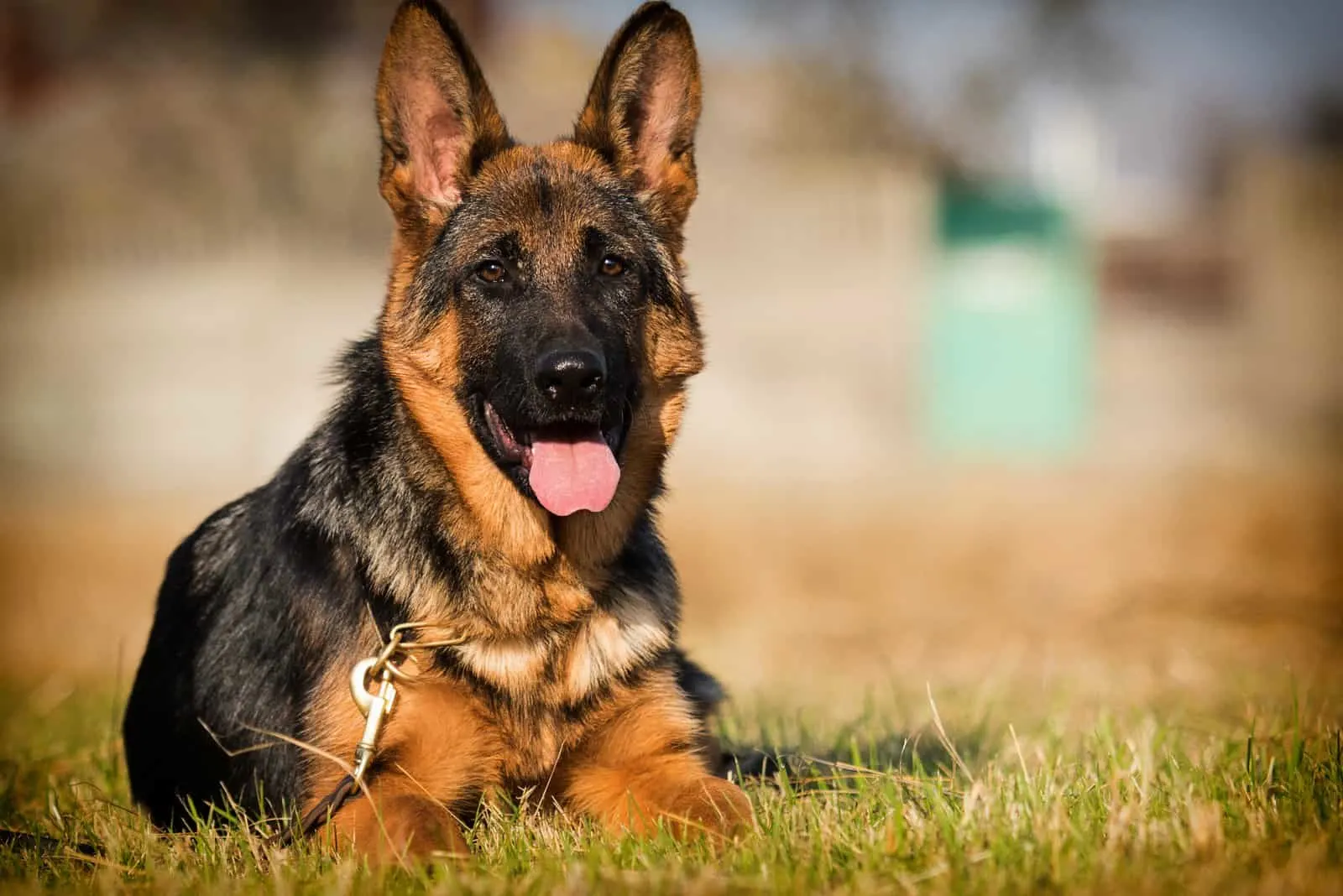 Small breeders and kennels are always my favorite because you just know those guys are doing the right thing. There's no overbreeding, no mess, and no overstimulation of the puppies with lots of sounds and other animals.
Caine De Lup is a true example of a small kennel. These guys breed and raise top-notch, working-line German Shepherds following European standards.
Caine De Lup's signature is breeding dark-pigmented German Shepherds that will someday serve as police or patrol dogs. This breeder has a lot of K-9 officers who are active in service, and they couldn't be prouder of them!
As you may assume, such puppies will cost more than pet-quality ones. Depending on their pedigree and some other factors, Caine De Lup German Shepherd puppies will cost you somewhere between $3,000 and $5,500, with an obligatory $500 deposit.
Breeder's Details
Website: Caine De Lup
Phone: 404-319-7035
Email: [email protected]
Social media: Facebook
8. Hendon Dogs (or Lewis Hendon Dogs)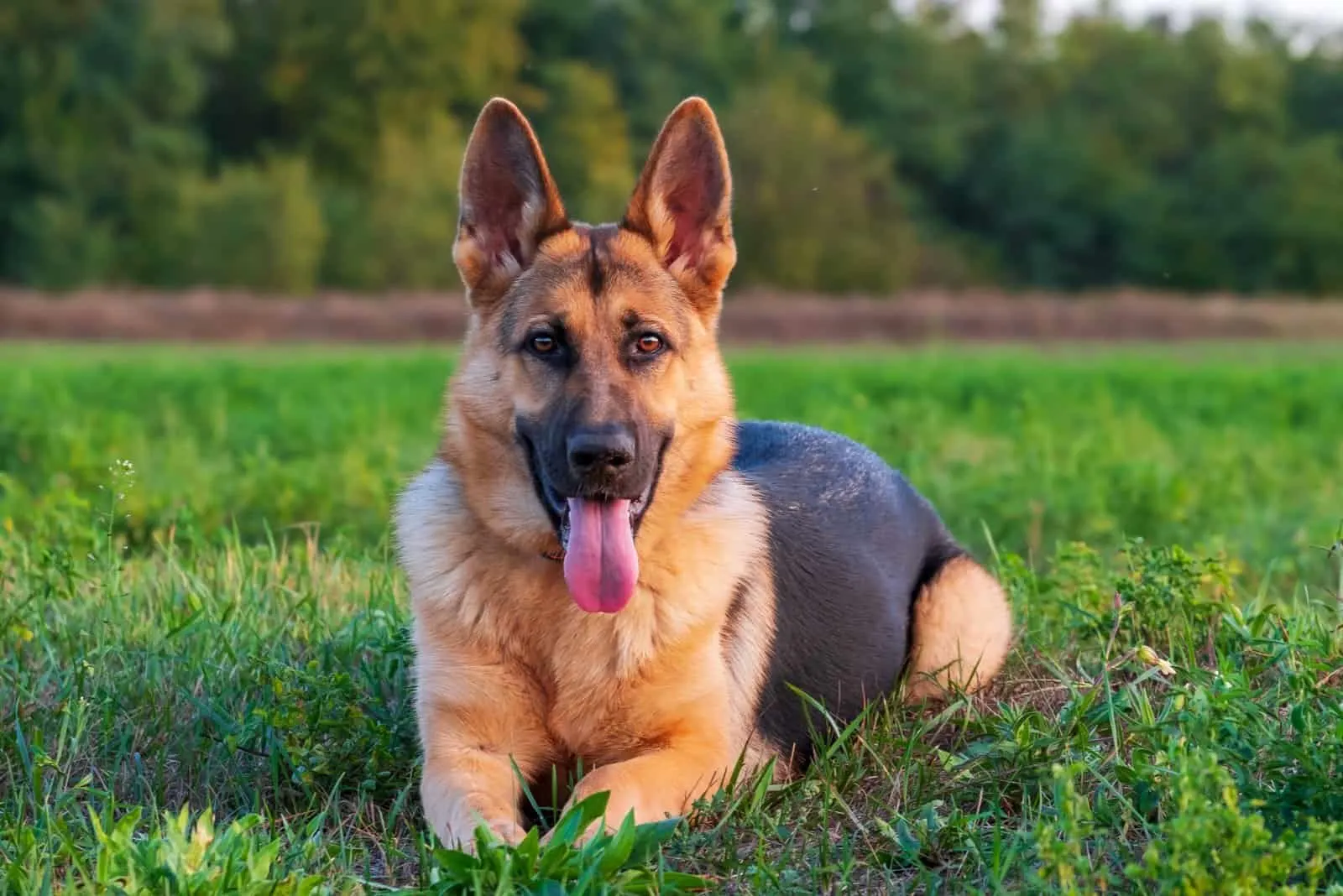 Hendon dogs (or Lewis Hendon dogs) is a breeder that breeds AKC- and UKC-approved German Shepherd puppies right in the warmth of their home. These puppies come from a breeding stock that has been submitted to health testing, and all have their OFA certificates.
Besides adopting the little ones, Hendon Dogs sometimes will offer their adult dogs that have finished their breeding career. This way, adult or senior dogs will get a chance for a new beginning.
If, by any chance, you adopt a Hendon puppy and you feel like you're not capable of taking care of it anymore, you can return the puppy to the breeder. They will be happy to take it back and prevent it from ending up on the streets.
Hendon Dogs offers lifetime support for all of their bought puppies and new owners. But, that's not all that they offer.
For a price of $1,800, you'll get a puppy with limited AKC rights, and with passing scores on hip, elbow, heart, and eye OFA scores. Of course, you will need to pay a $500 deposit to be put on their waiting list.
When you take into consideration that Lewis Hendon German Shepherds come from premium lines with champions, you'll see that this price is pretty reasonable and justified.
Breeder's Details
Website: Hendon's Dogs
Address: Roanoke, Al 36274
Phone: 706-773-1159
Email: [email protected]
FAQs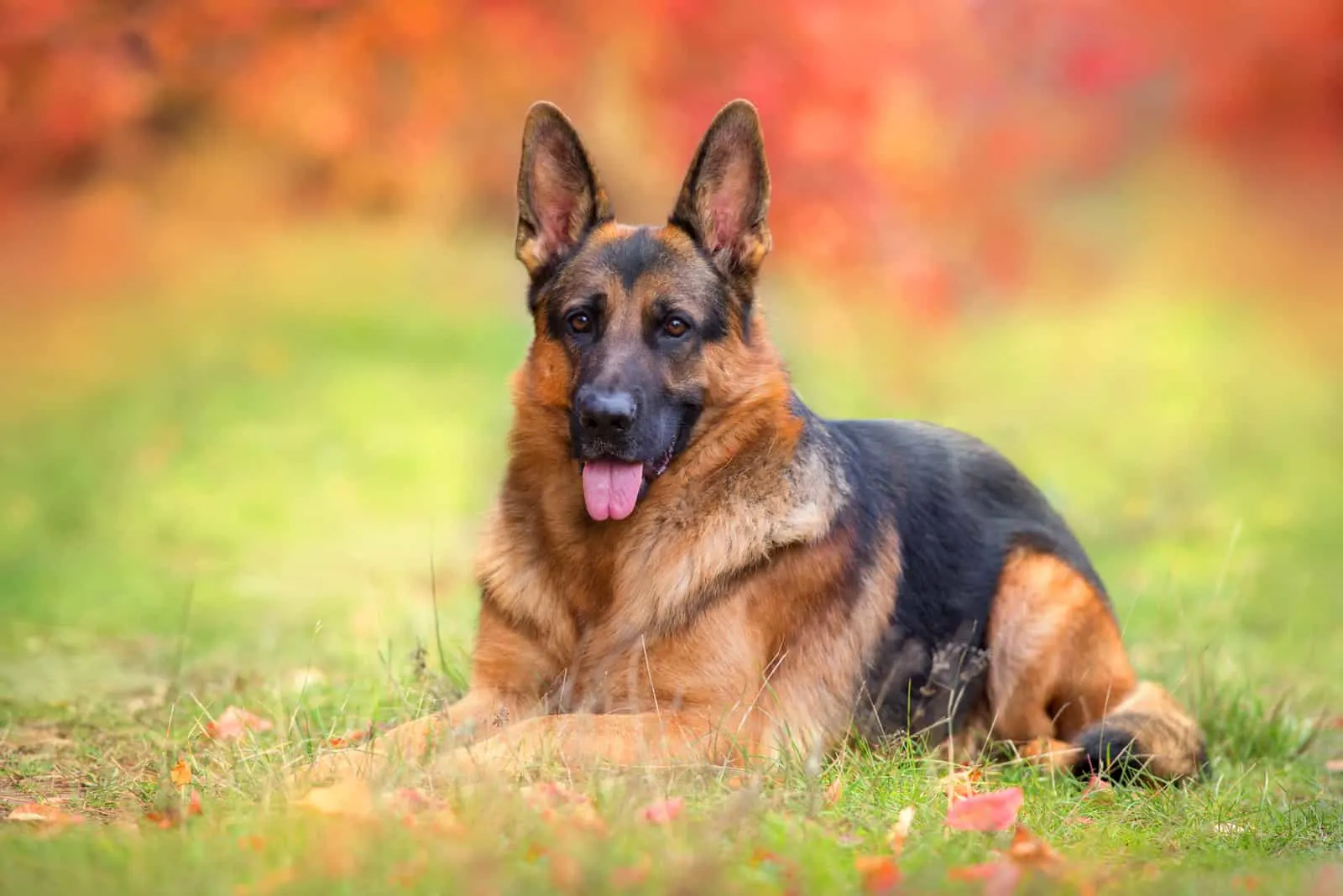 How Much Should You Pay For A German Shepherd Puppy In Georgia?
The fact that German Shepherds are pretty common dogs has made their price pretty affordable for everyone.
Still, that's a bit of a trap since many unreliable breeders and puppy mills can sell poor GSD pups and high-quality ones.
A reliable breeder won't sell their puppies for a significantly low price. Also, that price shouldn't be plumped up too high. Somewhere in between is just fine.
The state of Georgia doesn't have extremely high puppy prices. The cost of a German Shepherd is pretty normal. You can expect to pay from $1,000 to $1,500 for an average GSD.
Naturally, the final price is dictated by the puppy's bloodline, upbringing, and the puppy package he comes with.
Don't be surprised if you see GSD pups listed for almost $5,000. Show-quality dogs and imports always go for a higher price.
Top 5 Reasons Why You Need A German Shepherd
The undeniable truth is that German Shepherd dogs are terrific family companions. There's really no need for people to feel scared just because these are large dogs with a dominant attitude.
But, what makes people wish to own a German Shepherd?
First of all, it has to be their loyalty. German Shepherds are extremely loyal, and they will easily create a bond with a specific family member. They're sociable dogs, but they prefer to attach themselves to only one person.
However, you won't have to worry about their protectiveness. These dogs will offer personal protection to all their family members, and they won't hesitate. Yes, they're that alert and ready for action.
Right in the middle of the reasons why you should own a GSD is their intelligence. This means that German Shepherds will master their training lessons easily. Their trainability levels are pretty high, and you shouldn't experience any issue.
Something you should not worry about German Shepherds is their adaptability. They won't mind if you live in a large house or in an apartment. Well, as long as they get their daily dose of exercise.
Lastly, I want to point out that German Shepherds are dogs that are perfectly suitable for living with kids. No, your average GSD is not aggressive. They're pretty sweet and caring, and they love to play with little ones.
If this doesn't make them ideal family dogs, I don't know what will.
Top 5 Reasons Why A German Shepherd Might Not Be For You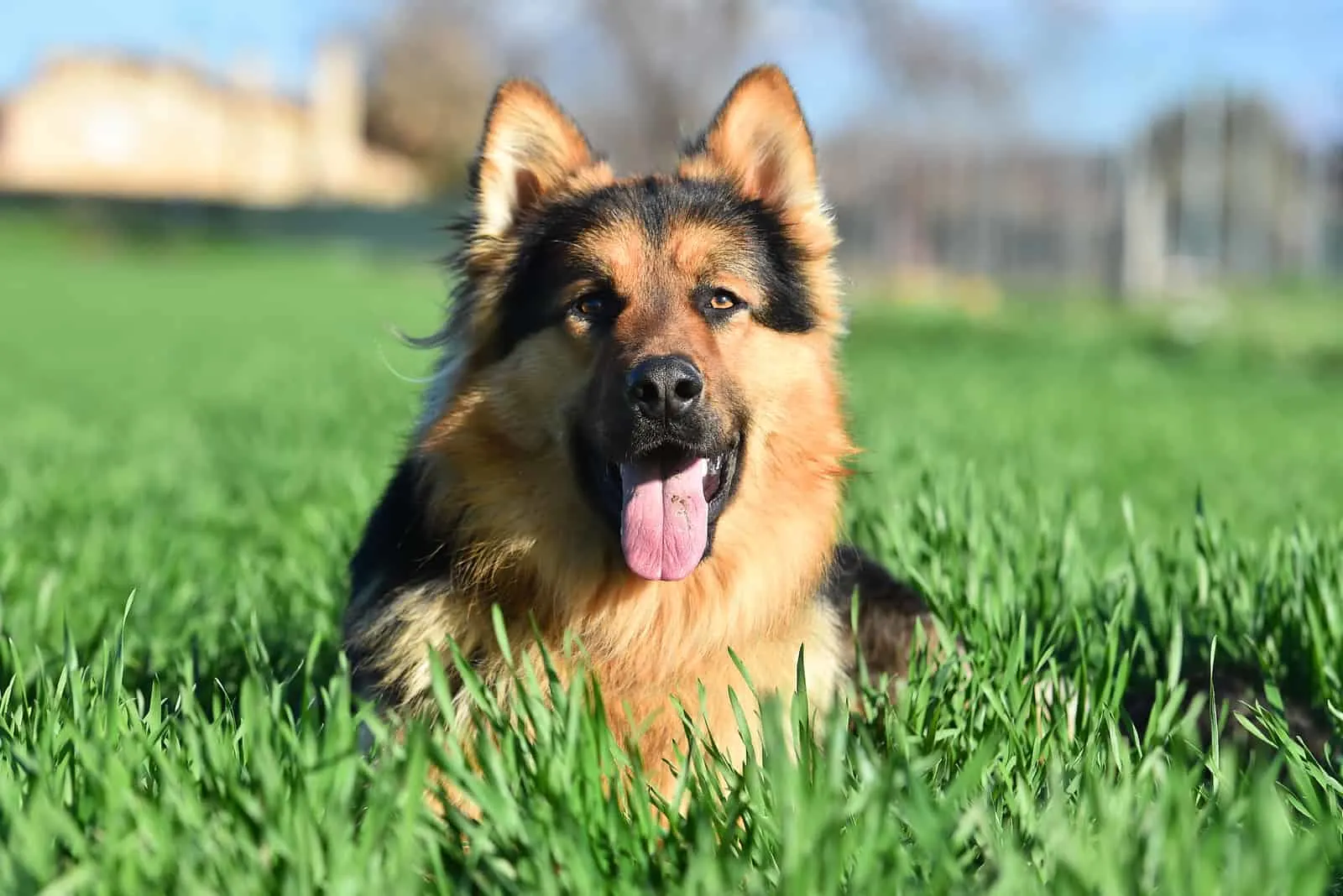 Probably the biggest reason why a German Shepherd puppy might not be the one for you is their energy levels. These dogs are pretty playful and want their daily dose of games and exercise. They may not be a good choice for dog owners who don't have free time or lead a sedentary life.
Along with their high activity, German Shepherds are one of those working dog breeds with a strong prey drive and a tendency for herding and nipping. If your GSD exhibits such behavior, you must pay special attention to its training and overall socialization.
Something that's right in the middle of the reasons why a GSD puppy isn't for you is their shedding. Man, they can shed a lot! The shedding gets worse during spring and fall when GSDs change their double coat and get ready for the upcoming seasons.
I mentioned that German Shepherds are playful pooches. That's not really a good thing, especially if you can't handle their playfulness and mischievous behavior. If you like things to stay where they belong, your German Shepherd won't like that.
Chances are, he will move things just to make you play along.
Finally, I want to point out that even though they do make fine guard dogs, German Shepherds shouldn't be used as guard dogs that keep facilities safe. They're sociable dogs, and if you need protection, better install an alarm!
Other German Shepherd Breeders In The States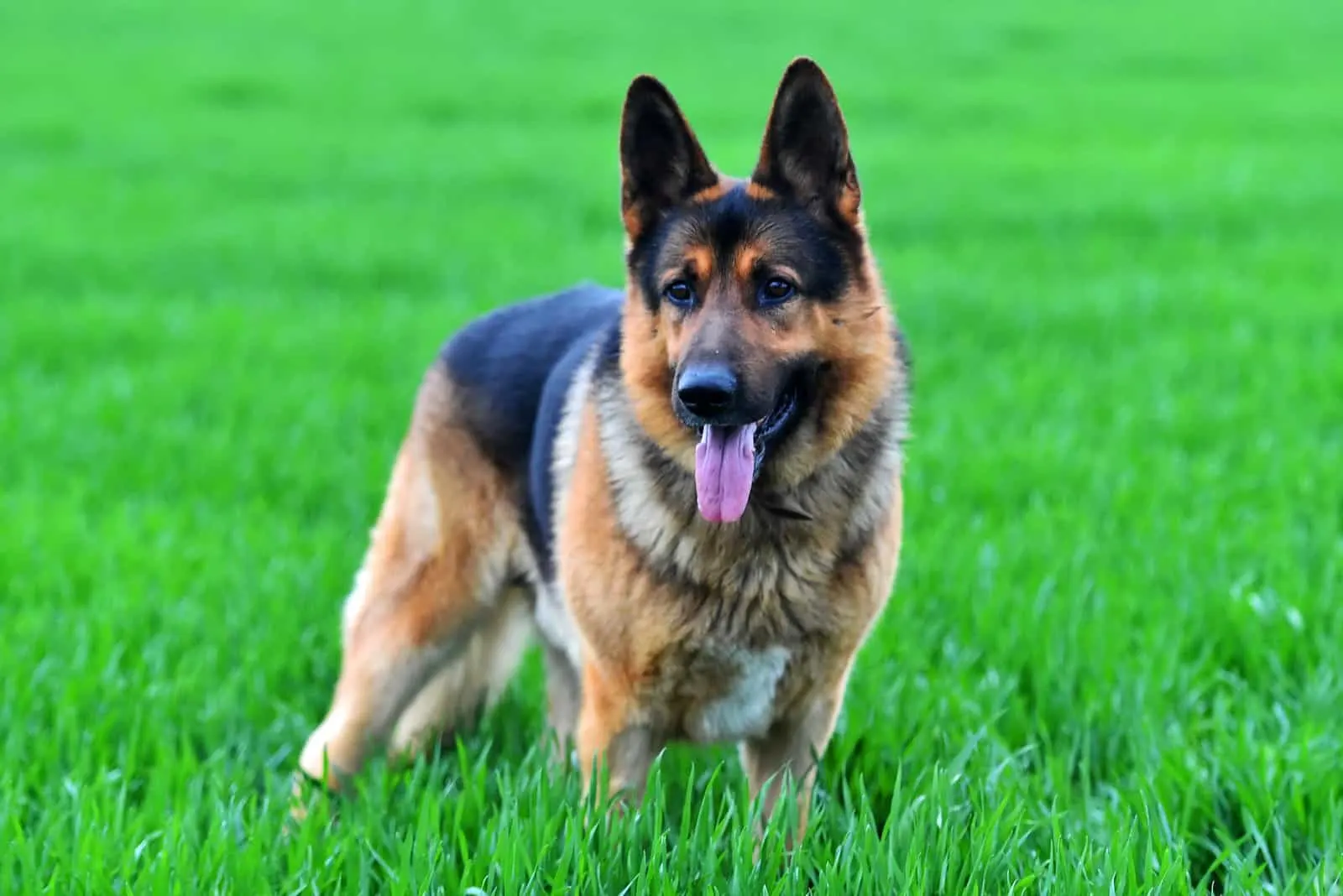 If, by any chance, you can't find your ideal German Shepherd puppy with these breeders, or they simply don't have available litters, you may want to check out German Shepherd breeders from other U.S. states:
German Shepherd breeders in Ohio
German Shepherd breeders in Wisconsin
German Shepherd breeders in Florida
German Shepherd breeders in California
German Shepherd breeders in New York
German Shepherd breeders in Arizona
German Shepherd breeders in Colorado
Also, we have lists of reliable GSD breeders in Canada and the UK:
German Shepherd breeders in Ontario
German Shepherd breeders in the UK
Final Words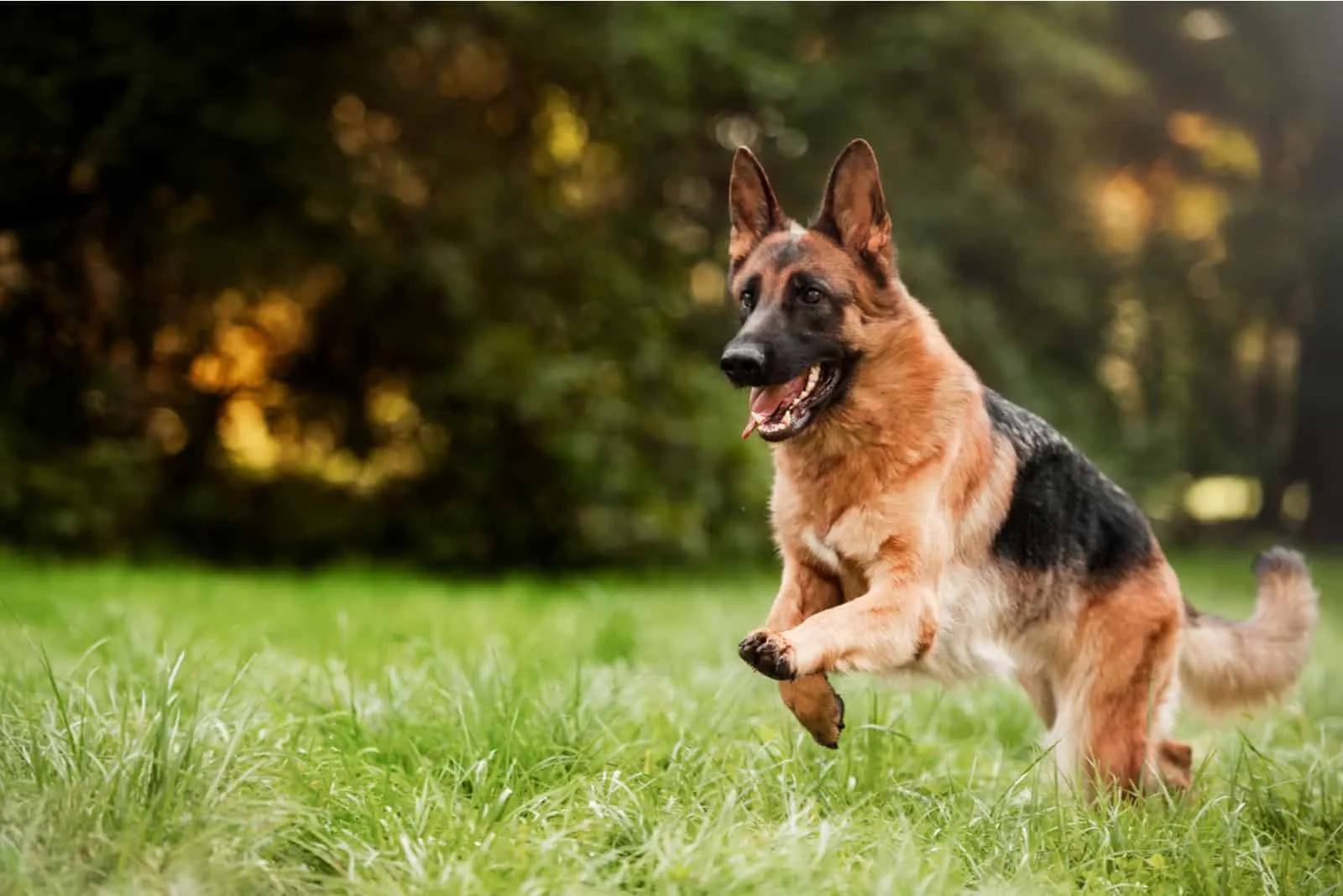 There you have it: the list of the best German Shepherd breeders in Georgia.
I know these may not seem like plenty of sources, but trust me when I say these breeders are worthy. They're reliable, they take great care of their dog's well-being, and they actually check where their puppies end up.
If you live in Georgia or in the area, I recommend you pay them a visit. You can't buy a puppy online or over the phone. It's always better to see the litter in person and feel if there's some sort of connection with a specific puppy.
Believe me, there will be something special about each of the GSD puppies coming from these breeders.
Read Next:
15 Reliable Dachshund Breeders In Georgia (2022)
The 20 Best Dog Breeders In Georgia (2022)