You're in the Ohio area, and you want to buy a German Shepherd dog. So, where do you go?
Are all breeders the same? And why do some charge much more than others? Can they be trusted?
Buying a dog can be a time-consuming and challenging process. There's so much to consider, not least whether this is the right breed for you. This is going to be a big commitment, both emotionally and financially, so choosing the right breeder is essential. We'll look into this in more detail later, and we'll also answer all these questions and more as we explore the 6 top German Shepherd breeders in Ohio.
German Shepherd Puppies For Sale In Ohio Under $400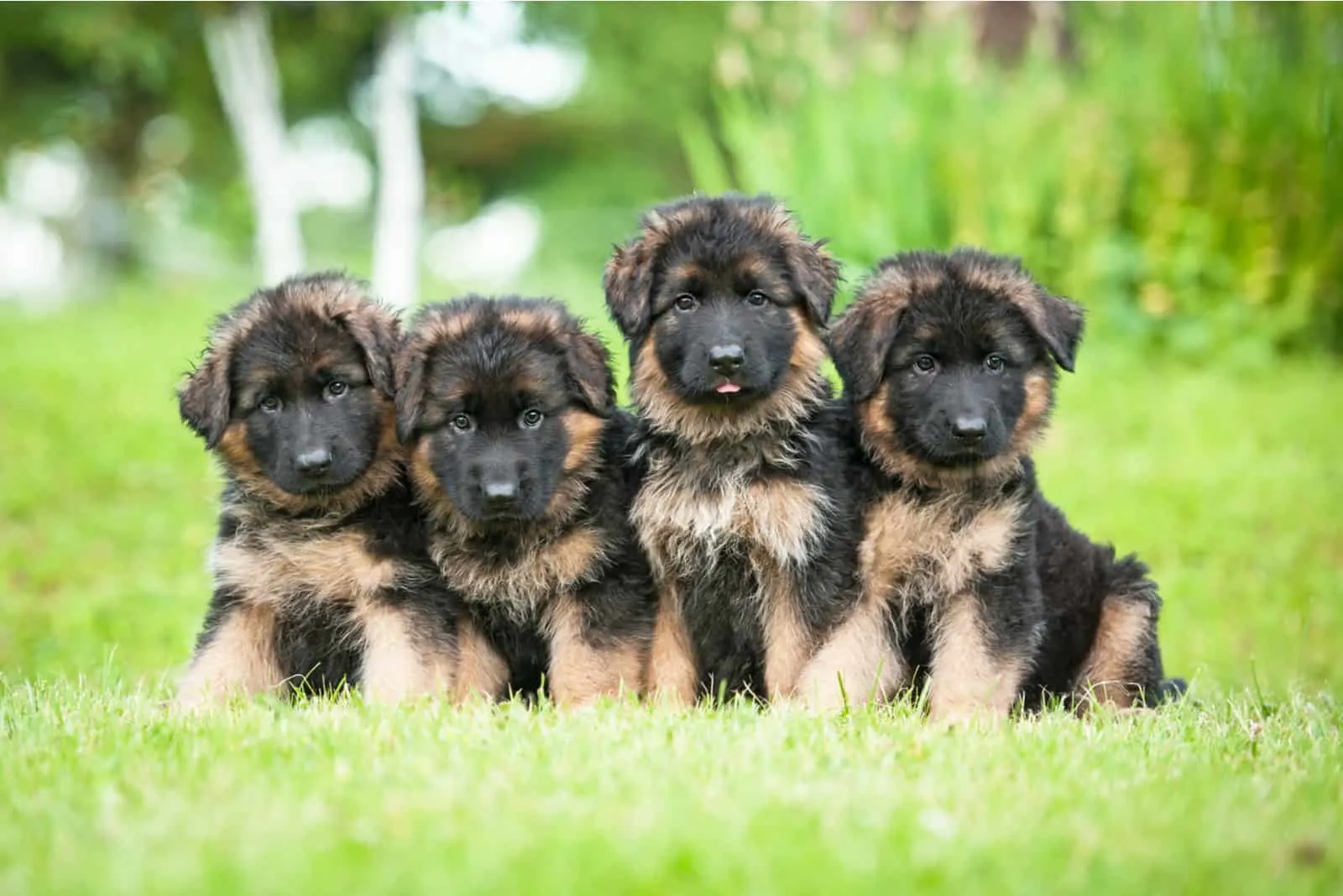 Everyone loves a bargain! If you can shop around to find a German Shepherd puppy under $400, then why not do so?
When it comes to buying a puppy, it really isn't the best idea.
Ethical, reputable breeders invest time and money in producing healthy bloodlines. Each litter is designed to improve the breed in some way and is never produced for profit. The parent dogs are health tested and matched carefully with a special focus on temperament, health, and form.
The mother dogs are given extra care and the best nutrition. The pups are checked out by a vet and given their first shots. Some breeders begin early neurological stimulation and puppy culture to give them the best start and produce well-adjusted, healthy dogs.
On top of this, the breeder will have many other costs, and these are all reflected in the pup's price.
For this reason, it is wise to be cautious when you see German Shepherd puppies for sale under $400! These will usually be in classified ads and are best left well alone. For more on this, see the section below about Craigslist.
If you do want to save money and only want to spend $400 or less on a dog, then consider getting one from a rescue, as their adoption fees are usually much lower than buying directly from German Shepherd breeders. Again, you can read about this in more detail in the section below that's all about rescue dogs. Otherwise, keep reading our list of 6 top German Shepherd breeders in Ohio!
German Shepherd Puppies In Cleveland, Ohio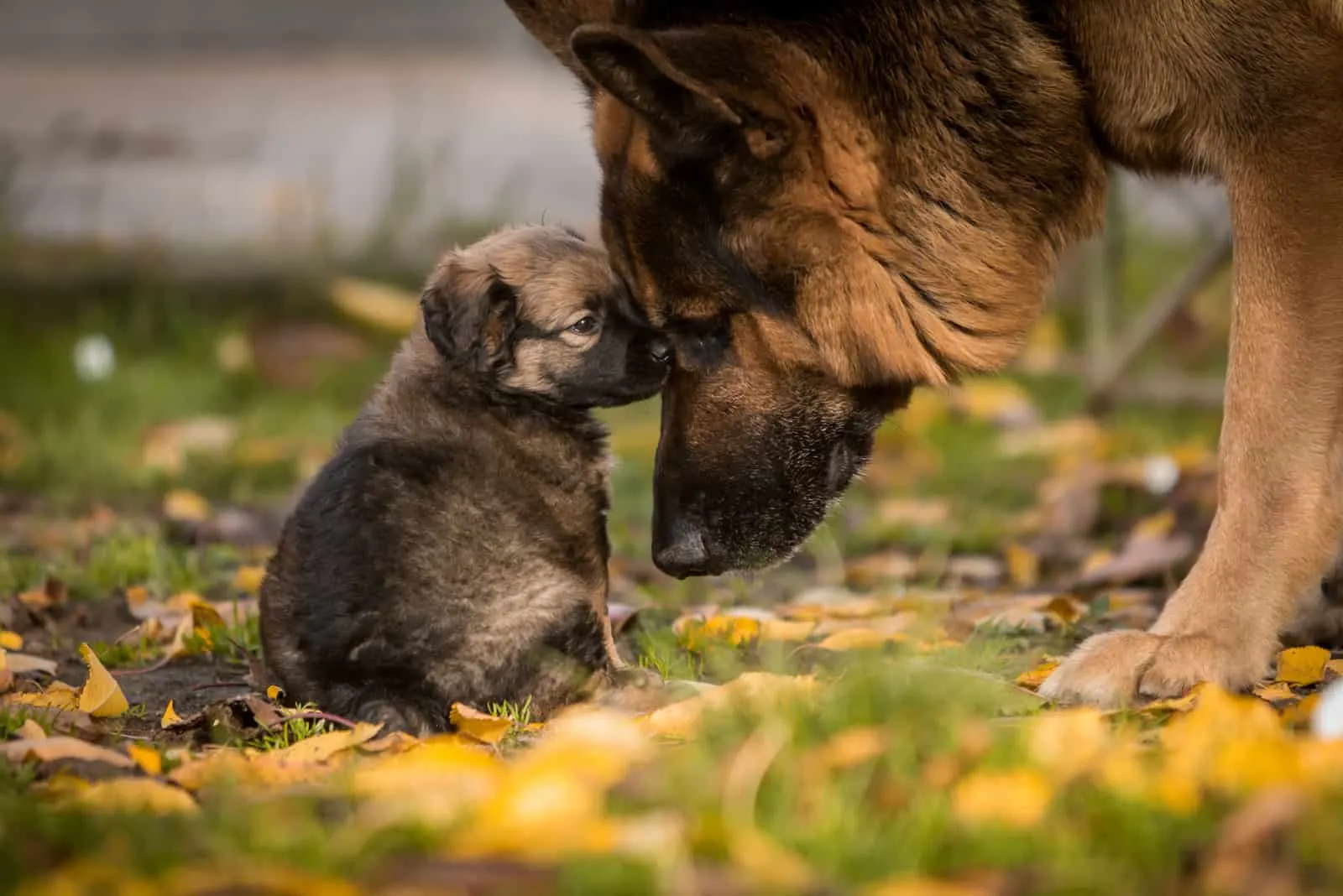 1. Vom Yoderheim World Class German Shepherds
Dan and Barb Yoder run the Vom Yoderheim kennel out of their 56-acre farm in the rolling hills of Ohio at Sugar Creek, about 80 miles south of Cleveland.
This is a real family affair, with the kids giving a hand to raise and care for the puppies, as well as helping out around the farm.
Their passion for German Shepherds began in 2012 when they got their first GSD puppy. After importing a dog with a world-class champion bloodline, they realized how much better it was in terms of health, temperament, and stature, so they made it their mission to breed these high-quality dogs so that everyone has a chance to own one.
Each pup comes with:
• A bag of food
• A two-year genetic health guarantee
•A health certificate from a veterinarian
• Shot & immunization records
• AKC limited registration (unless arranged otherwise with the breeder)
• A puppy carrier
Puppy prices are around $4,500, and financing options are available.
Dan and Barb are always happy to welcome visitors to their farm to meet them and their dogs, for whom they obviously have a lot of love and respect.
Website: ​Vom Yoderheim World Class German Shepherds​​​
Email: [email protected]
Phone: 330-275-7321
German Shepherd Puppies: Medina, Ohio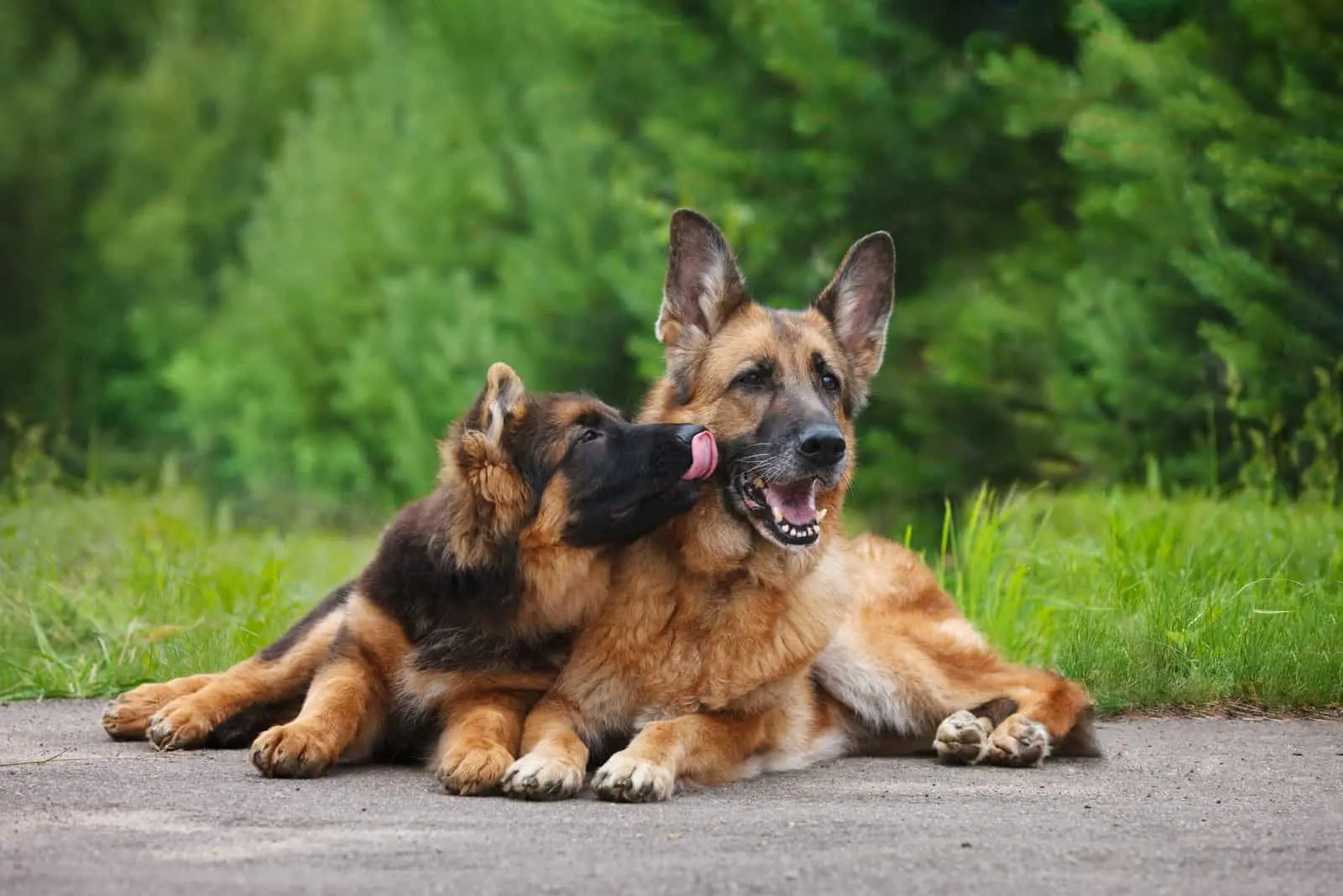 1. Peters' Elite Shepherds
Zoriana Peters is clearly dedicated to the German Shepherd and has spent many years getting to know them very well. There's an excellent section all about socialization on her website that stresses the importance of developing the GSD's social skills from an early age.
All of Zoriana's dogs are family pets, sharing the home and 4-acre site in Medina that boasts a 1-acre pond where they swim regularly for exercise (and to cool down on hot days!).
Zoriana invests most of her time caring for her dogs, as well as training them for performance trials, including schutzhund, agility courses, and herding. Her dogs are also adept at therapy work.
One thing that makes Peters' Elite Shepherds different from some other breeders is that Zoriana makes no distinction between show-quality or pet-quality dogs. She believes that they can be both at the same time. A show dog should be the perfect family companion, and a pet should be good enough to enter a show!
Having said this, there is a slight difference in the price, as Peters' Elite Shepherd puppies cost between $1,800 and $2,500. The lower price is for companion dogs with limited AKC (American Kennel Club) registration, while the higher price is for show dogs and breeding quality dogs with full AKC registration.
Peters' Elite Shepherds is also an AKC Breeder of Merit, a program that honors and recognizes breeders who consistently meet the high standards set by the AKC in producing purebred dogs.
Website: ​Peters' Elite Shepherds​​​
Email: [email protected]
Phone: 330-725-5303
German Shepherd Breeders: Fredericktown, Ohio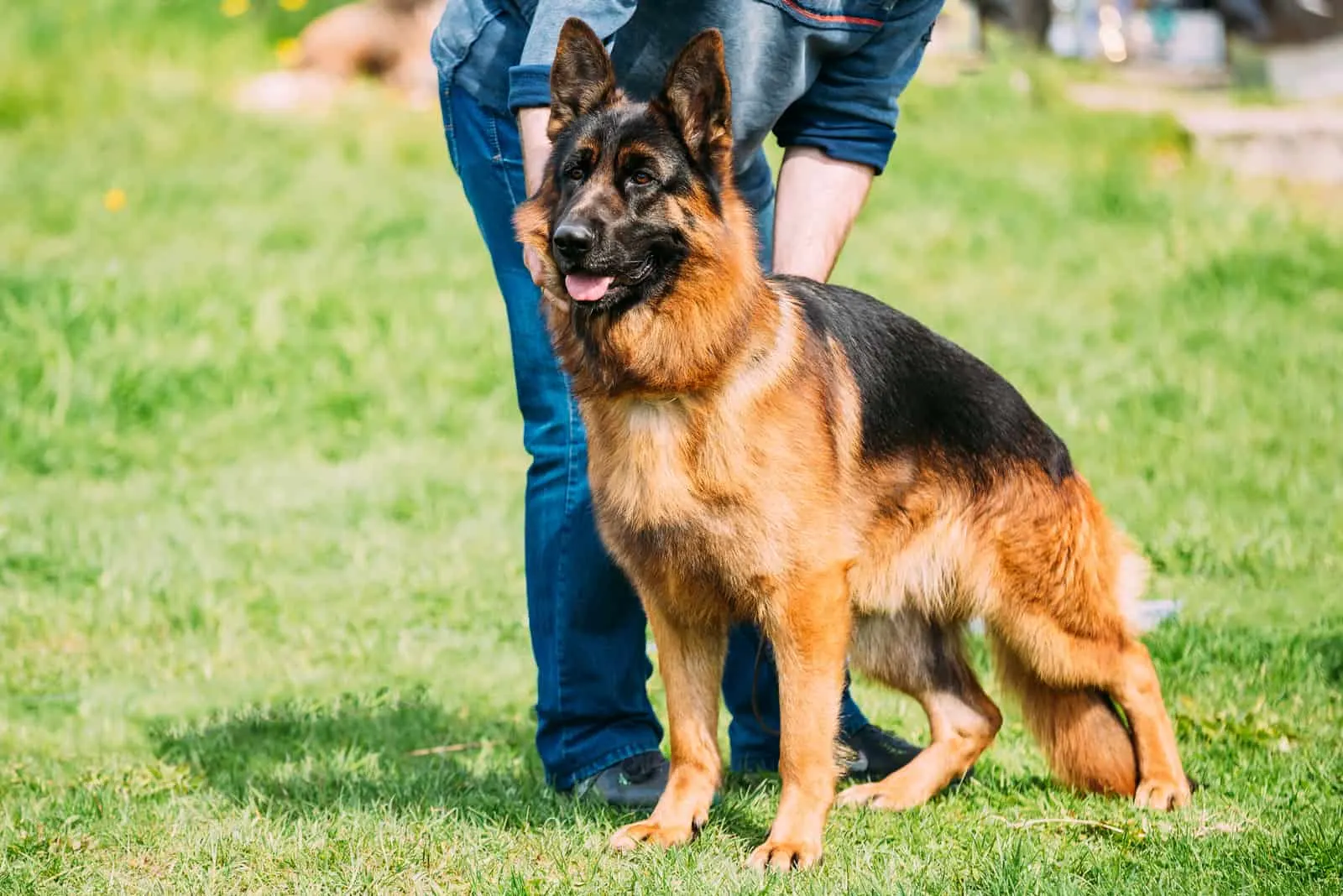 1. Reginhard German Shepherds
At Reginhard (a combination of the German words mighty and brave), there's a real sense of serious business mixed with fun. This small family breeder uses sires and dams from the best German working lines in its breeding program to produce healthy, top-quality pups.
However, it's not all about hard work. The whole family helps to socialize and raise the pups on the 80-acre grounds, taking turns to provide all the love and attention the dogs and puppies need in a relaxed and happy environment.
The breeder emphasizes temperament over all other aspects to ensure that their pups are happy and well-adjusted, suitable for all family homes.
Reginhard puppies cost around $2,000, and you can contact them for any news of upcoming litters.
Website: Reginhard German Shepherds
Email: [email protected]
Phone: 740-501-0341
German Shepherd Breeders In Columbus, Ohio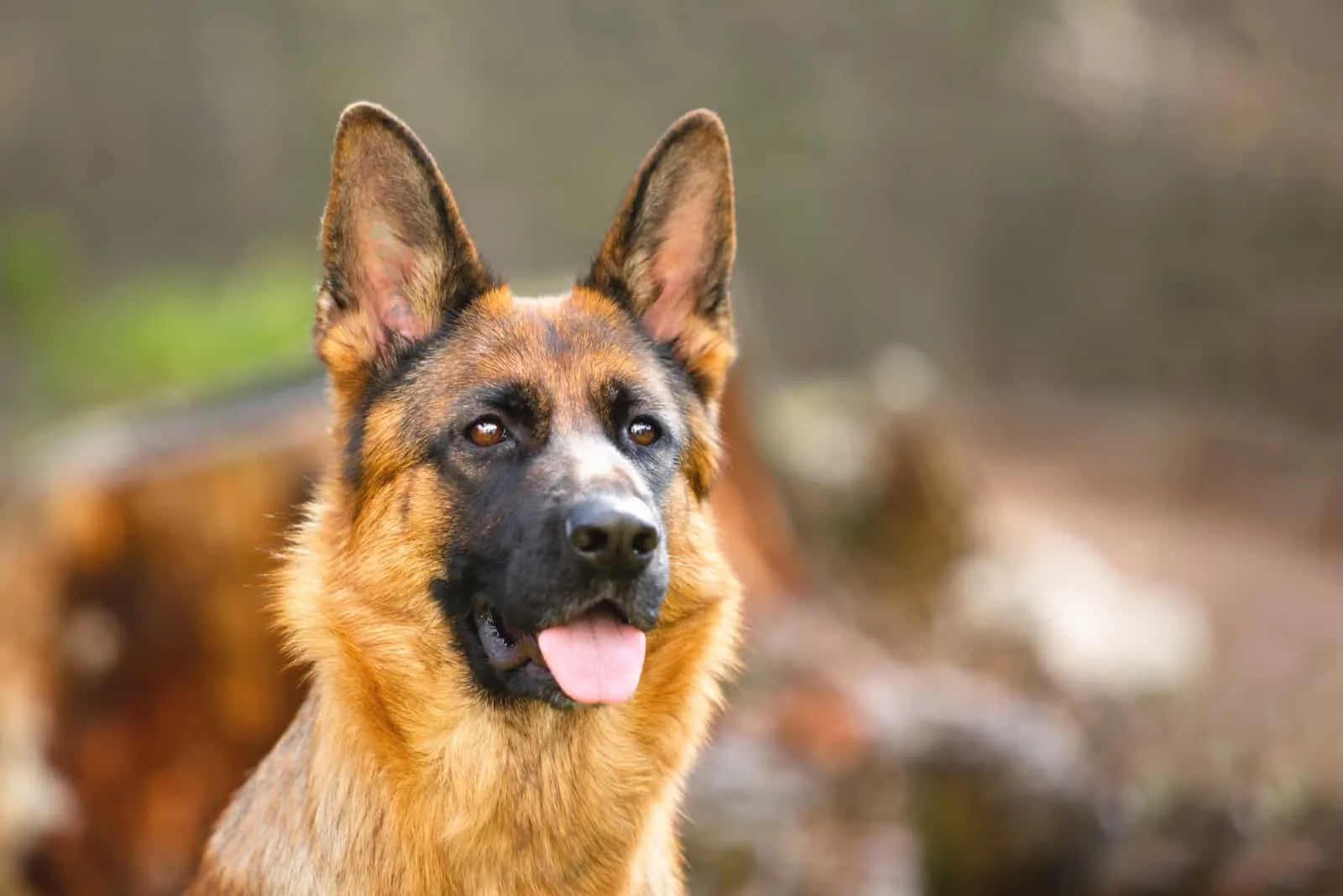 1. Golden Haus K9
Just like many of the best dog breeders in North America, Golden Haus K9 (run by Roger and Mary since 1981) is situated on a farm surrounded by beautiful scenery. This particular 7-acre site borders Big Walnut Creek, providing plenty of space for exercise and exploration.
This breeder produces AKC registered working dogs that make excellent family companions.
They come from a farming background that involves a big family and many different species of animal. This has reinforced the need for safe, even-tempered dogs with excellent working ability. These dogs must be safe around children, and it's essential that they can be trusted to interact well with livestock of all sizes.
In short, they have to be great with kids and show self-control around animals.
Some of Golden Haus K9's pups have become therapy dogs and service dogs or have been trained for search and rescue work. They all excel at agility, obedience training, and schutzhund (tracking, agility, and protection skills).
Trainability is at the heart of this breeder's program, but they also pay close attention to temperament and character. They don't breed for the show ring, although their dogs are bred to standard and would fare well in any conformation show.
Golden Haus K9 does not ship puppies, preferring instead to welcome clients to their home to meet them and the dogs (a sign of a good breeder!). They have drawn satisfied customers from North Carolina, upstate New York, Wisconsin, and many other states, who have driven all the way just to pick up a perfect GSD pup! They have even sold pups to customers on the East Coast and as far away as Costa Rica!
Be sure to check out the testimonials from some of these happy customers on their website. You can also contact Roger and Mary for details about future litters and pricing information.
Website: ​Golden Haus K9​​​
Email: [email protected]
Phone: 614-592-2614
German Shepherd Breeders: Cincinnati, Ohio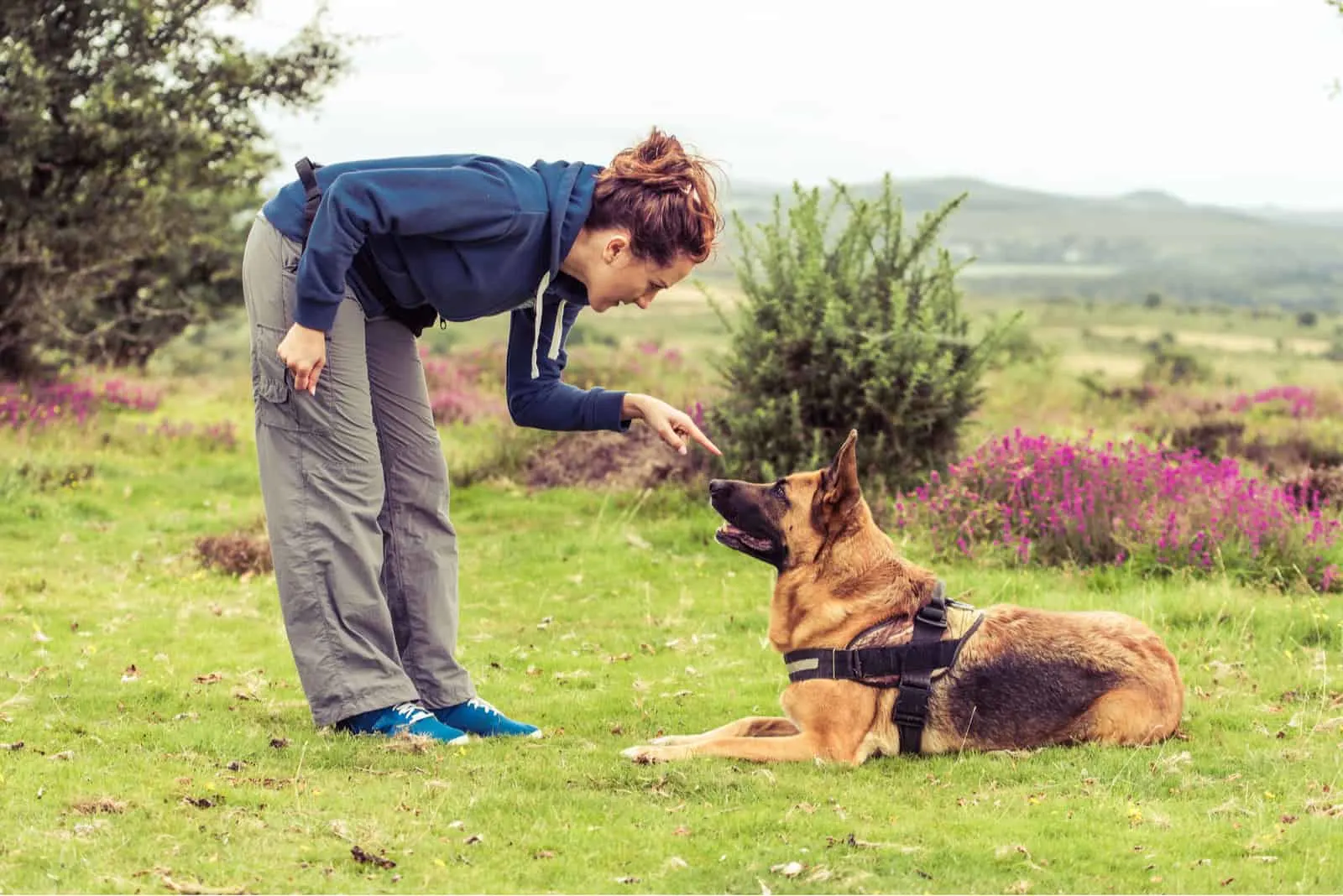 1. Wisecup Shepherds
Although not always the case, it does seem that the majority of trustworthy and reputable dog breeders are family-run and oriented, usually on a small scale.
This is certainly the case with Wisecup Shepherds, where you are invited to join the Wisecup family and enjoy many years of advice and support when you buy one of their pups.
Situated roughly halfway between Cincinnati and Columbus, Wisecup Shepherds is conveniently located for any dog lovers in the southwest corner of Ohio.
Wisecup Shepherds stress the importance of researching any breed before welcoming a dog into your home, and this is excellent advice. It's also a sign of a good breeder. Puppy mills and puppy brokers don't care who buys their dogs, and it won't matter to them if you make the wrong choice. They are simply after your cash.
It's clear from Wisecup Shepherds' website that they are trustworthy and take great care of their pups and breeding dogs, which is why they deserve a place on our list of 6 top German Shepherd breeders in Ohio. You can find further evidence to back this up in the testimonials on their Facebook page. For all other inquiries, there is a contact form on their website.
Website: ​Wisecup Shepherds​​​
Phone: 937-990-7677
Facebook: ​@wisecupshepherds​​​
German Shepherd Puppies For Sale In Youngstown, Ohio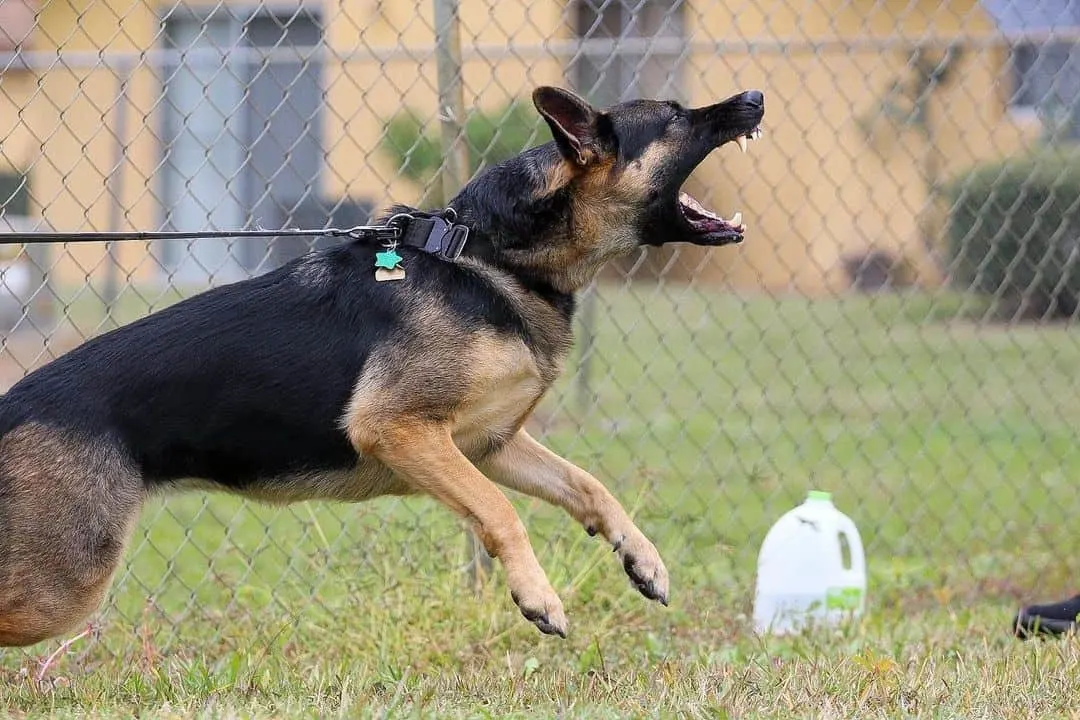 1. LandShark German Shepherds LLC
This breeder has a refreshingly no-nonsense feel about them without appearing unfriendly. The information on their website is concise and to the point, probably as a result of having to deal with time-wasters and uncooperative people in the past.
What sets Nikki and Cody Rossman of LandShark apart from others is that they are happy to help you in your search for a furry friend and will direct you to other reputable breeders. They are anxious to educate people about avoiding backyard breeders, which goes to show how much they care!
There's further evidence of this in that they invest heavily in their breeding dogs, puppies, and any dogs that have been retired from the breeding program.
You'll need to complete an application form before being considered for a LandShark pup. This questionnaire is used to determine whether you're a good match for one of their puppies, and they will refuse anyone that, in their opinion, isn't able to care for them.
Prices start at $1,500, and the breeder stresses that they will not barter. Breeding good-quality purebred dogs costs money, and few breeders will break even, let alone make a profit! Trying to beat down the price is unfair and insulting. Pups are microchipped and come with a health guarantee.
Nikki and Cody welcome customers to meet the parent dogs when they come to pick up their puppies. They also offer lifetime support and will take the pup/dog back any time if the customer can't look after it.
Website: LandShark German Shepherds
Email: [email protected]
Phone: 440-265-1445
German Shepherd Puppies Ohio: Craigslist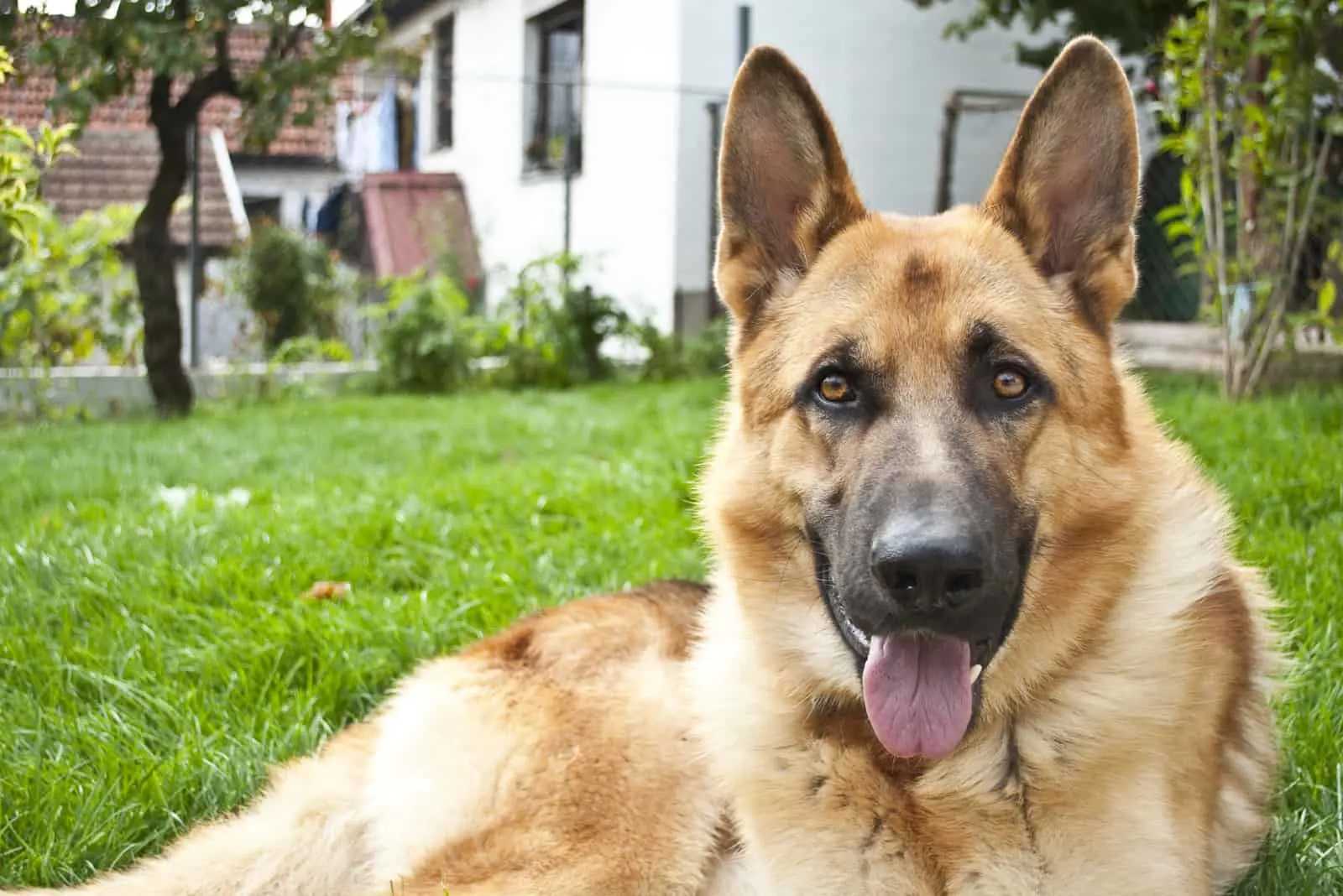 The internet is great, isn't it? We can connect with our laptops or smartphones and buy things online instantly from the comfort of our own homes.
However, while that might work well with groceries or a new sofa, it's a different story when it comes to buying pets, for two reasons.
First, the vast majority of adverts selling puppies online are fake. They're scams that will cost you a lot of money if you fall for them. In most cases, the dogs never existed, and buyers are duped out of hundreds or thousands of dollars.
Also, you won't have any guarantees about the dog's health. Many of the puppies for sale on Craigslist have come from puppy mills. These places are run purely for profit and will cut corners to boost their income. They keep their dogs in basic accommodation (usually kennels), which are often filthy. The dogs don't receive any love or attention and will be fed cheap poor-quality food. Health testing is expensive, so the parent dogs won't be checked for any genetic conditions before breeding. The puppies are often weak and sickly, and many die pretty early on.
There have also been hundreds of cases where people have bought purebred pups, but these turn out to be mutts. Now, there's nothing wrong with mongrel dogs (they are America's favorite 'breed,' after all!) as long as they are happy and healthy. But there's no way of knowing if they have inherited any health conditions from the parents, and you possibly won't know which breeds were involved. This might have a bearing on the dog's temperament, which could be unpredictable.
The answer is clear: Avoid Craigslist when buying animals!
We're not singling out Craigslist unfairly here. It's never a good idea to buy a dog (or any pet) from any online source, whether it's Facebook Marketplace, Hoobly, Gumtree, or any other classified ads market, without being 100% certain that the seller is genuine and trustworthy.
If you find a reputable local breeder, they will welcome you to the site to visit with them and meet the parent dogs. Some may allow you to see the pups, but access is sometimes restricted to stop them from getting sick.
Check out the breeder thoroughly, and be sure to ask questions. A good breeder will tell you to do this anyway, as they have nothing to hide and will be only too pleased to connect you with happy customers who will provide testimonials.
This is the best way to ensure that you get a healthy, purebred puppy and that you don't lose your money.
German Shepherd Puppies Ohio: Rescue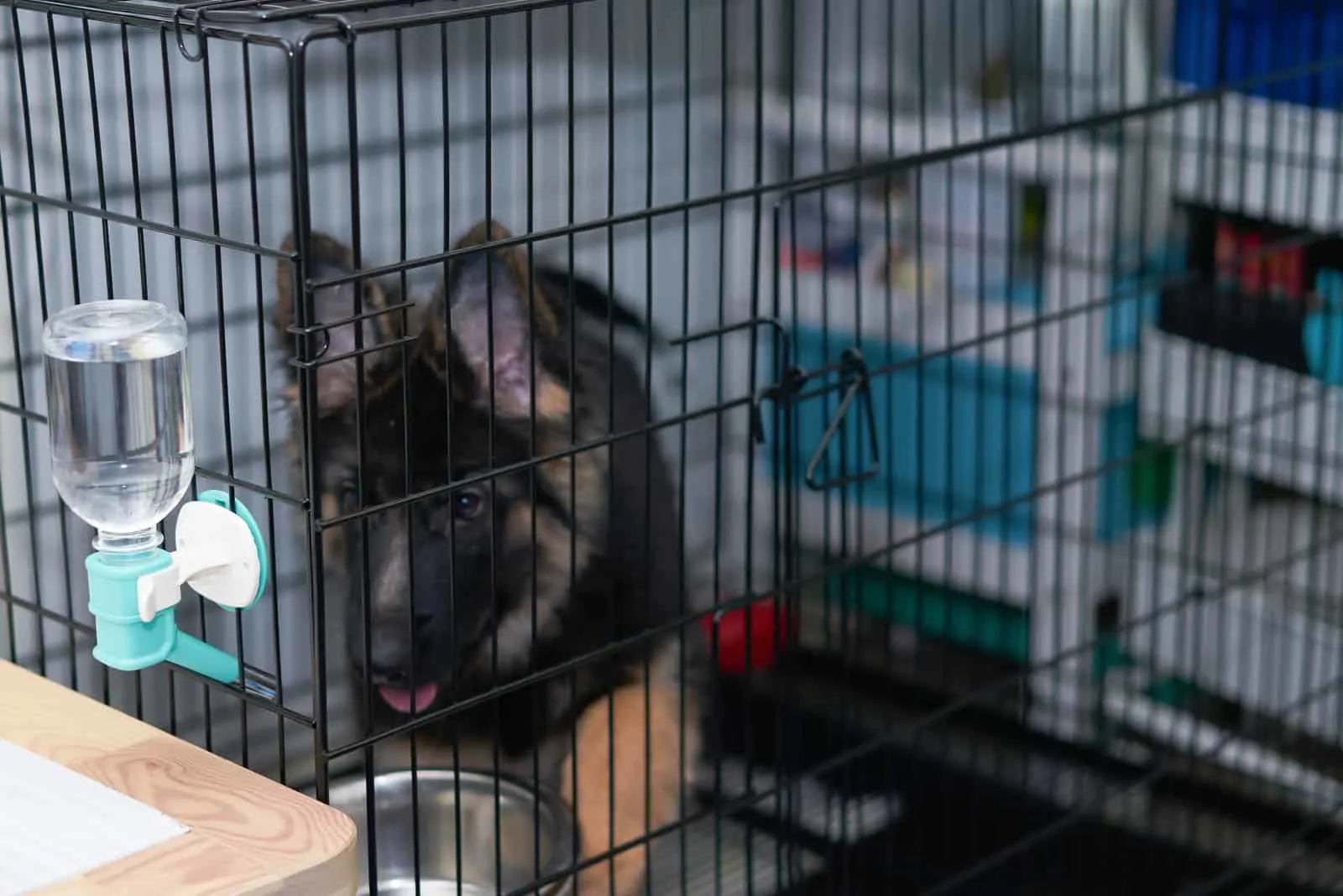 We've looked at some of the best German Shepherd breeders in Ohio, but now we need to mention rescues and animal shelters.
The German Shepherd dog is an amazing creature, currently standing at number two in the list of the world's most popular dogs. Even so, these beautiful animals can be found in shelters across America, along with thousands of other dogs.
Instead of buying from a breeder, why not consider giving one of these dogs a forever home? Adoption fees are generally much lower (from around $100 to $500) than buying a puppy from a breeder, and although you won't necessarily get a young puppy, you'll have a loyal friend for life.
Around half of all animal shelters in Ohio have a no-kill policy, meaning that they save at least 90% of all animals brought in. The remaining 10% are usually too sick or too old to save, and it is considered kinder to euthanize them.
If you think you could provide a loving home to a dog in need, take a look at the following site:
1. Dogs Hope German Shepherd and All Breed Rescue
Deb and Jan are keen to point out from the start that they are not your usual shelter or rescue. They are simply two devoted dog-lovers who spend much of their time helping homeless dogs. All donations are invested in medical treatment, spaying/neutering rescued dogs, and the general expense of caring for the animals. They don't have premises, relying instead on foster homes for any dogs they can't house themselves.
There's a great section on their website titled 'Before you adopt,' that spells out the challenges of keeping a German Shepherd dog. They stress the need to make sure that you are absolutely certain about a dog before getting it, and they list all the excuses they've heard from people who surrender their pets.
Website: Dogs Hope
The German Shepherd Dog: The Right Breed For You?
As we've seen, this is a popular dog. We also learned that it's not right for everyone, and all good breeders recognize this. They will turn anyone away that they aren't happy with, perhaps because they're not convinced that the customer can cope with the financial responsibility, or they just don't feel that they can care for the dog.
All puppies can be a challenge. It's something you have to commit to, and it's a job for life.
Like other dogs, the GSD will go through teething. It will need potty training and obedience training. You'll need to socialize your dog to ensure that it behaves well around people and animals. You'll have to make sure it gets at least two hours of exercise every day.
This dog can't be left chained up in the yard, and you should consider another breed if you plan to leave them home alone for long periods. They are very social animals that need company, especially human company. Without this, they become frustrated and sometimes aggressive. They'll dig, chew, and bark excessively.
German Shepherds shed a lot! Their thick undercoat falls out every spring and fall, and you'll have to brush them every day during these weeks.
They're considered medium-to-large dogs, measuring between 22 and 26 inches at the withers and weighing between 50 and 90 pounds, with males being larger.
Your GSD pup can come in one of 11 standard colors, not just the classic black and tan you often see. There's also white, black, sable, liver, black and cream, black and red, and blue, to name a few!
GSDs have a lifespan of between 7 and 10 years, and they have a few health concerns to watch out for, including arthritis and hip dysplasia. All good breeders test for the main health problems, which is another reason to use them.
In conclusion, the German Shepherd is a wonderful animal that deserves a home that can match its energy and intelligence. If you can't commit to this, then don't get one. But if you can, then you'll have a loving and affectionate pal for life.
Related articles:
• Dachshund breeders in Ohio
• Top 7 Best German Shepherd Breeders In Arizona Of 2022
• Top 5 White German Shepherd Breeders In The U.S. (2022)