Are you a fan of charming Cockapoo puppies? Great! Then, my suggestion is to take a minute and check out these five fantastic Cockapoo breeders in New York! We created the list based on breeders' quality, their pricing, and availability.
If you are a New York-based future owner of a Cockapoo puppy, then any of these five breeders from this list will be the perfect choice! If you, however, live outside of New York, don't despair!
Almost all of these breeders offer a shipping option, so if you live in Georgia, Ohio, or Maryland, be at ease!
We made sure that there are not any red flags above these breeders as they are all reliable, and have enough credibility to be called the best!
Cockapoo Puppies For Sale In New York
Cockapoo puppies are probably one of the most favored pets to have in a house. That's because they are charming, easily trainable, lovely, affectionate, and develop a beautiful relationship with their owner.
This is a puppy whose training process goes smoothly. They live a long and prosperous life as their dog parent, the Poodle, is one of the healthiest dog breeds in the world.
Cockapoo puppies have picked up this genetic advantage as they can reach up to 15 years, and they generally don't face any major disease.
We chose these exact five Cockapoo Breeders in New York due to the fact that they offer the best service, as well as provide their canines with the best possible care.
All Cockapoo puppies are health tested, and they have a good bloodline of both Cocker Spaniel and Poodle.
Cockapoos are easy to maintain when it comes to grooming as they don't shed a lot, and many puppies have a hypoallergenic coat, which is a trait of their Poodle parent.
Let's now take a look at each of these fantastic Cockapoo breeders individually!
1. Brooklyn Cockapoos, NYC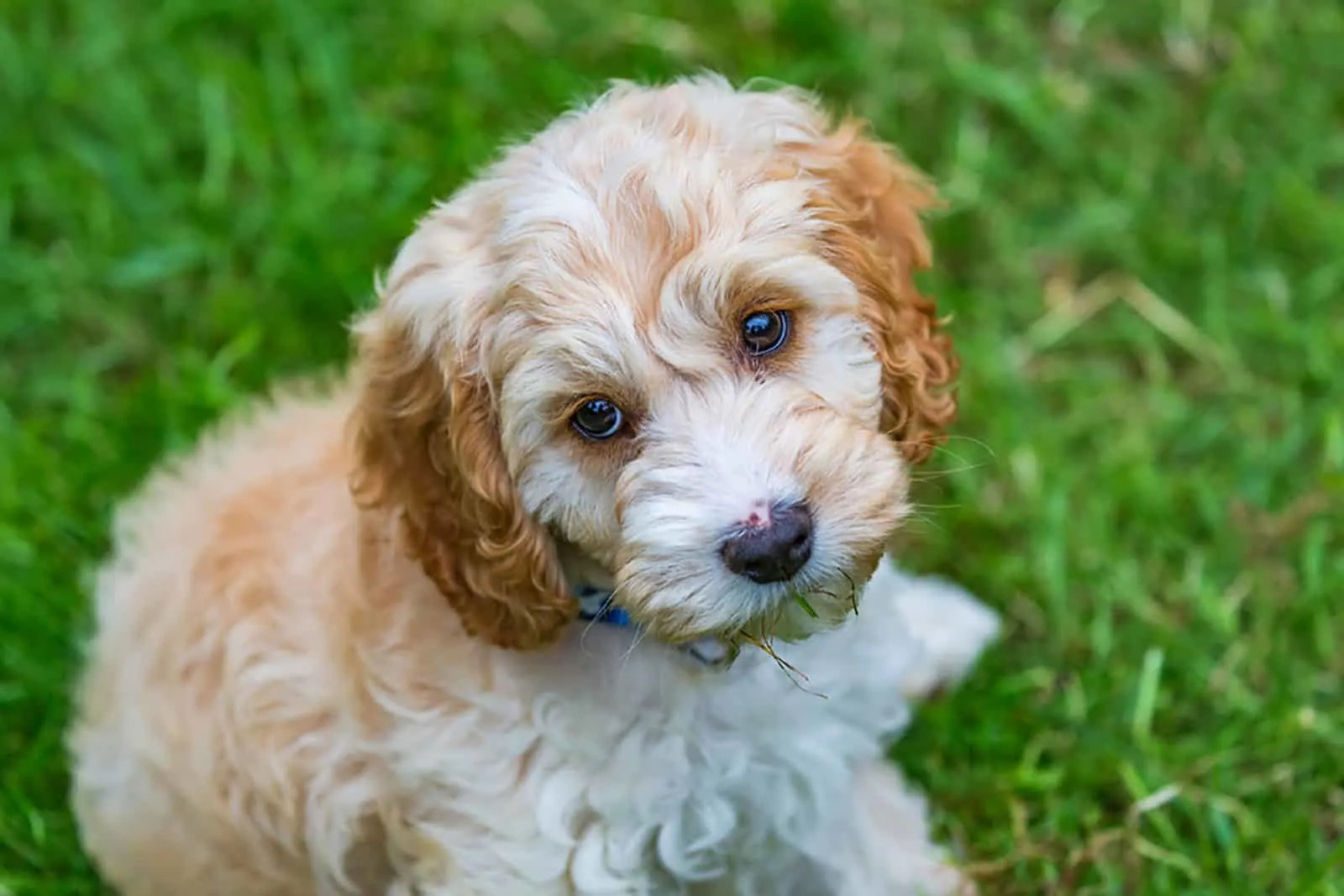 Brooklyn Cockapoos is on top of the list of the best Cockapoo breeders in New York for a reason – they breed healthy and socialized Cockapoo puppies.
The Brooklyn Cockapoos team spares no expenses when it comes to grooming, feeding, and taking care of their puppies' health. They provide their canines with the best Cockapoo shampoos and high quality foods.
The recommendation to future owners is to continue this practice as Cockapoo puppies are highly sensitive when it comes to feeding. They require a proportional representation of macronutrients, as well as timely, organized meals.
Cockapoos tend to gain weight easily, especially the toy ones, as obesity doesn't do good to them.
All of the puppies' parents undergo the Paw Print test.
In order to apply for a puppy, you need to fill out the online application, which is available on their website. The next step is a wait list.
However, sometimes due to the high number of applicants, your position on the waiting list doesn't guarantee you a puppy.
Brooklyn Cockapoos is available through email, and they respond to clients within 24 hours.
Location: Brooklyn, New York City, NY
Email: [email protected]
Website: Brooklyn Cockapoos
2. Central Park Puppies, NYC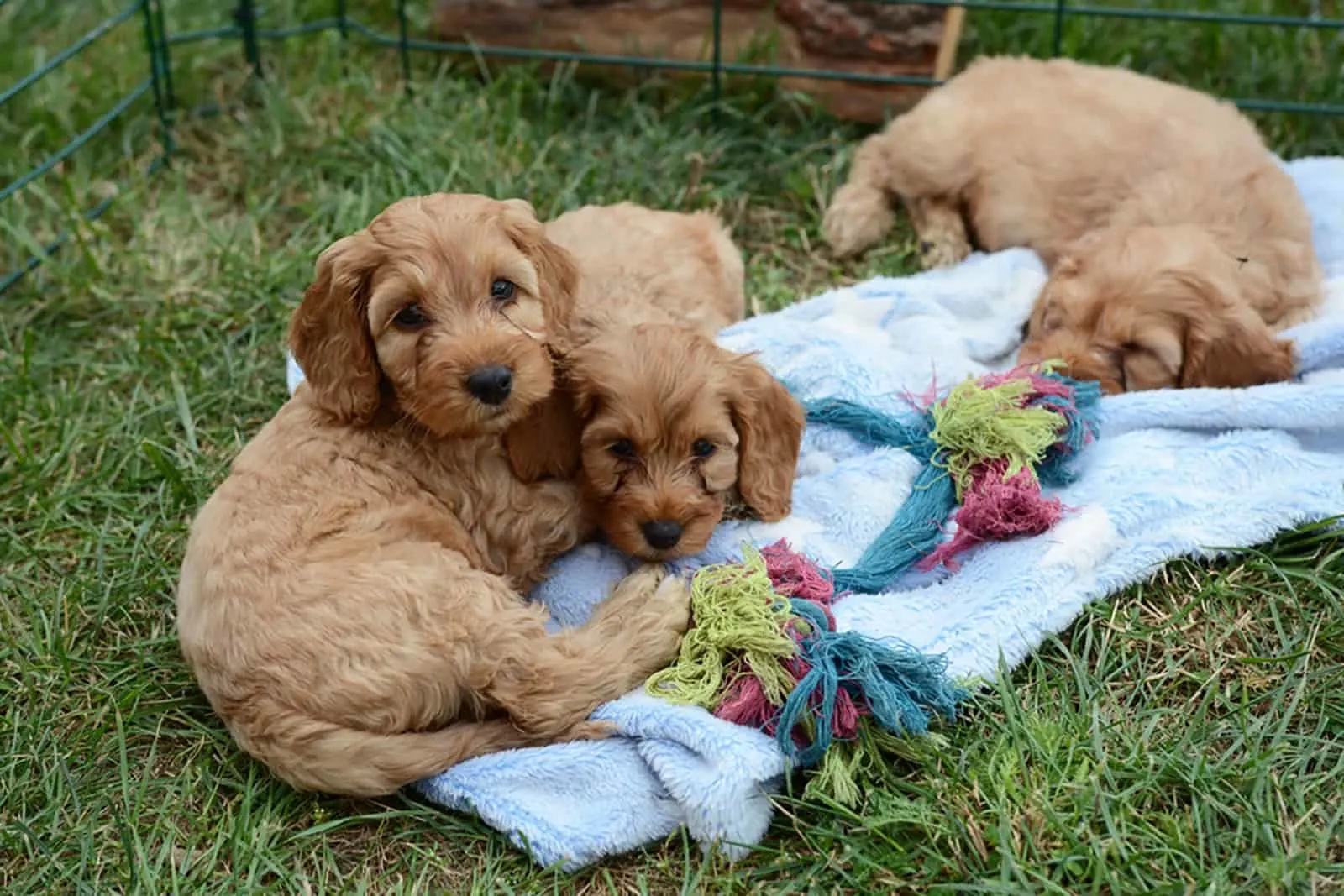 The mission statement of the Central Park Puppies breeders is ''adaptation first!'' This is the main pillar of this team of breeders as they want their puppies to slowly adapt to their new home.
The time of transition is sensitive, and puppies require a reasonable amount of time to adapt.
That's why the screening process in CPP is taken very seriously, and the application in this kennel is slightly demanding.
Medical records and other puppy documentation is calculated within the price. Cocker Spaniel Doodles are subjected to regular vet exams, vaccination, and deworming. Additionally, you will get registration papers with a puppy.
There are F1 and F1b Cockapoo puppies available at this moment, so take a look at their website. The CPP breeders breed Mini Cockapoo puppies, too.
Location: 650 Central Park Avenue, Unit A, New York City, NY
Phone number: (914) 207-7558
Email: [email protected]
Website: Central Park Puppies
3. Mulberry Farm Cockapoos, Pleasant Valley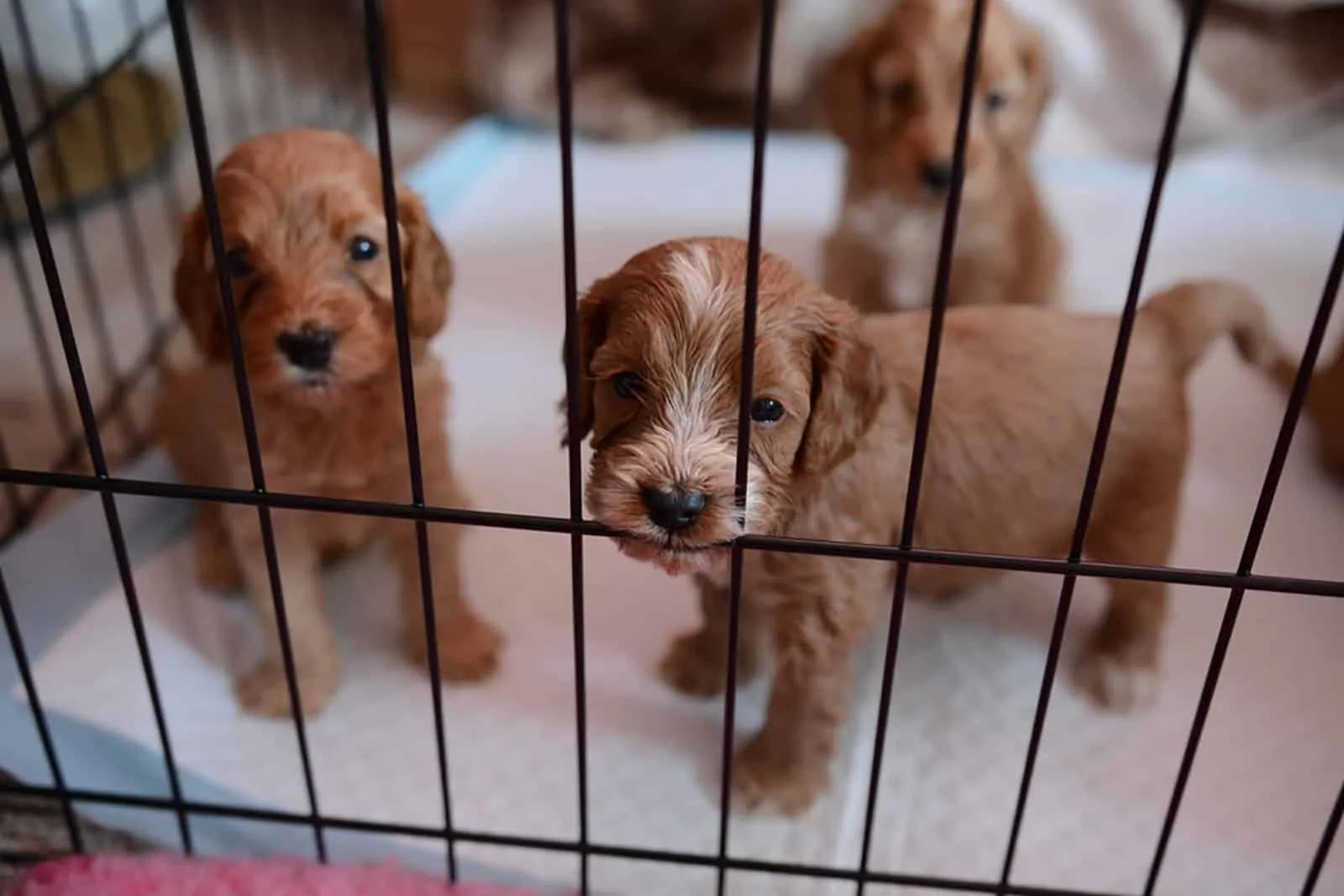 Mulberry Farm is probably one of the most reputable breeders of Cockapoo puppies. They have over 50 years of experience in the breeding business, and these canines are not the only puppies, or animals they have been breeding.
Mulberry Farm was in a horse-breeding business, too.
Miniature Cockapoos in this kennel are almost the non-shedding ones as they have a high percentage of Poodle genes in their bloodline. These are allergy-friendly puppies, perfect for owners who suffer from dog allergies.
In other words, get the best brush for a Cockapoo as the grooming process is a true treat!
The price of Cockapoo puppies in this kennel revolves around $2500 to $3500. A $500 deposit is required prior to purchase, and New York sales tax is not calculated within the price.
However, the deposit will be accepted once clients go through the screening process successfully. Only selected applicants can qualify for further steps as the breeder wants to make sure your future best friend finds a reliable, nurturing home.
There are currently no available litters, so the advice is to be prepared for the next one!
Location: 349 Rossway Rd, Pleasant Valley, NY
Phone number: (845) 635-9609
Website: Mulberry Farm Cockapoos
4. Jans Cockapoos, New Jersey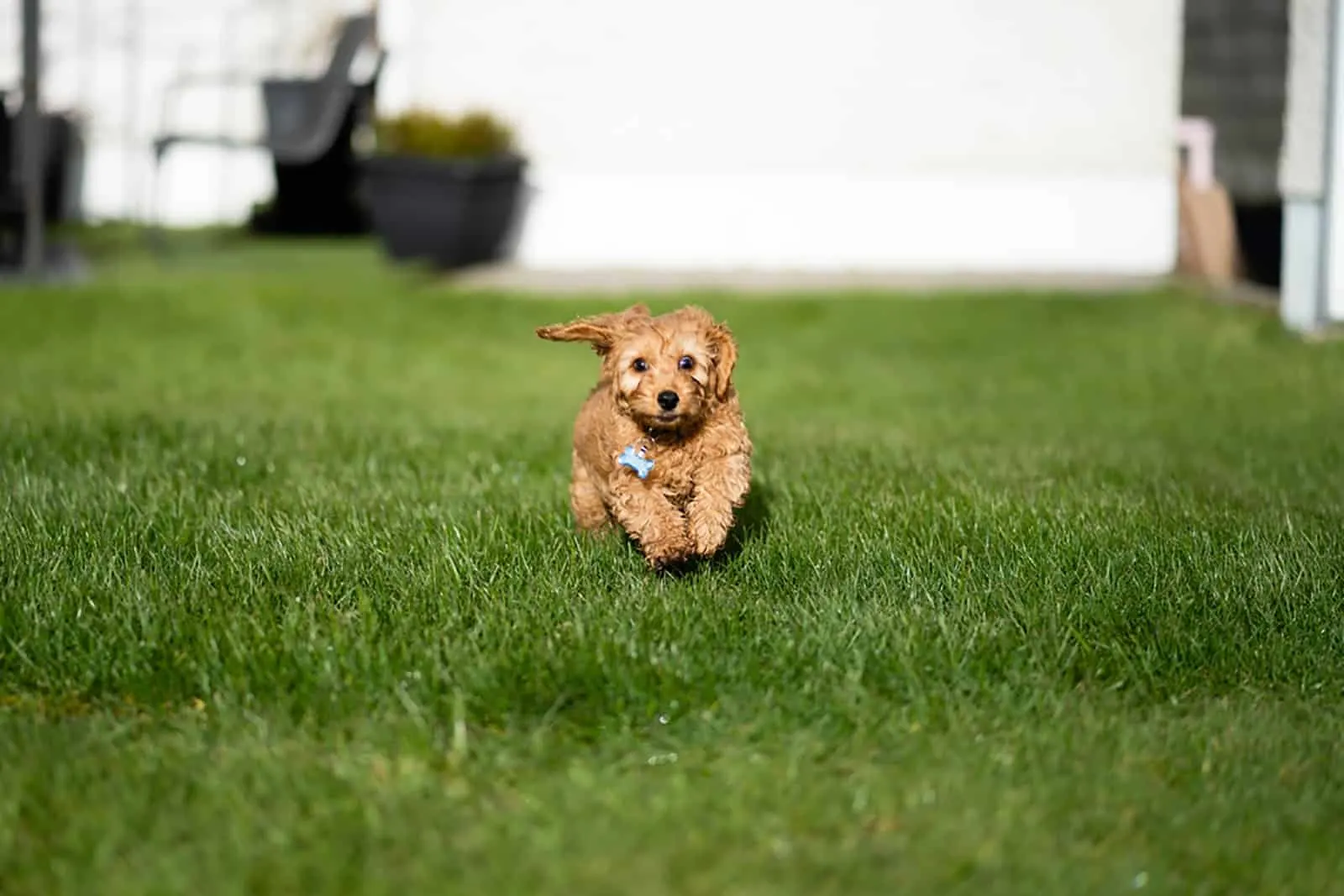 If your new puppy is coming from Jans Cockapoos, then you are lucky! Jans Cockapoos, from New Jersey, is one of the most reputable Cockapoo breeders in New York. This is a family-based kennel that has over 50 years of tradition in breeding.
The first puppy that was bred in this kennel was a Poodle. Nowadays, Jans Cockapoos breeds first-generation Cockapoos. Cocker Spaniel puppies are crossbred with Miniature Poodles.
A two-week health guarantee is provided to the new owner, combined with six months for a bloodline. All puppy certificates and vet documentation will be ready once you come and pick up your new puppy.
All Cockapoo puppies undergo regular vaccination and deworming. The Jans Cockapoo breeders will even help you make a feeding chart for the first couple of weeks as the best dog food for Cockapoo puppies is highly important.
Puppies also come with toys and a blanket, which are calculated in the price.
Generally, Jans Cockapoos includes some of the most welcoming breeders in the United States. They will gladly answer all your inquiries, and they will welcome you in their home, too.
However, appointments are requested prior to visits as this breeder is not always available at home.
Location: Northern New Jersey, NY
Phone number: (973) 632-1338
Email: [email protected]
Website: Jans Cockapoos
5. Vanity Puppies, Queens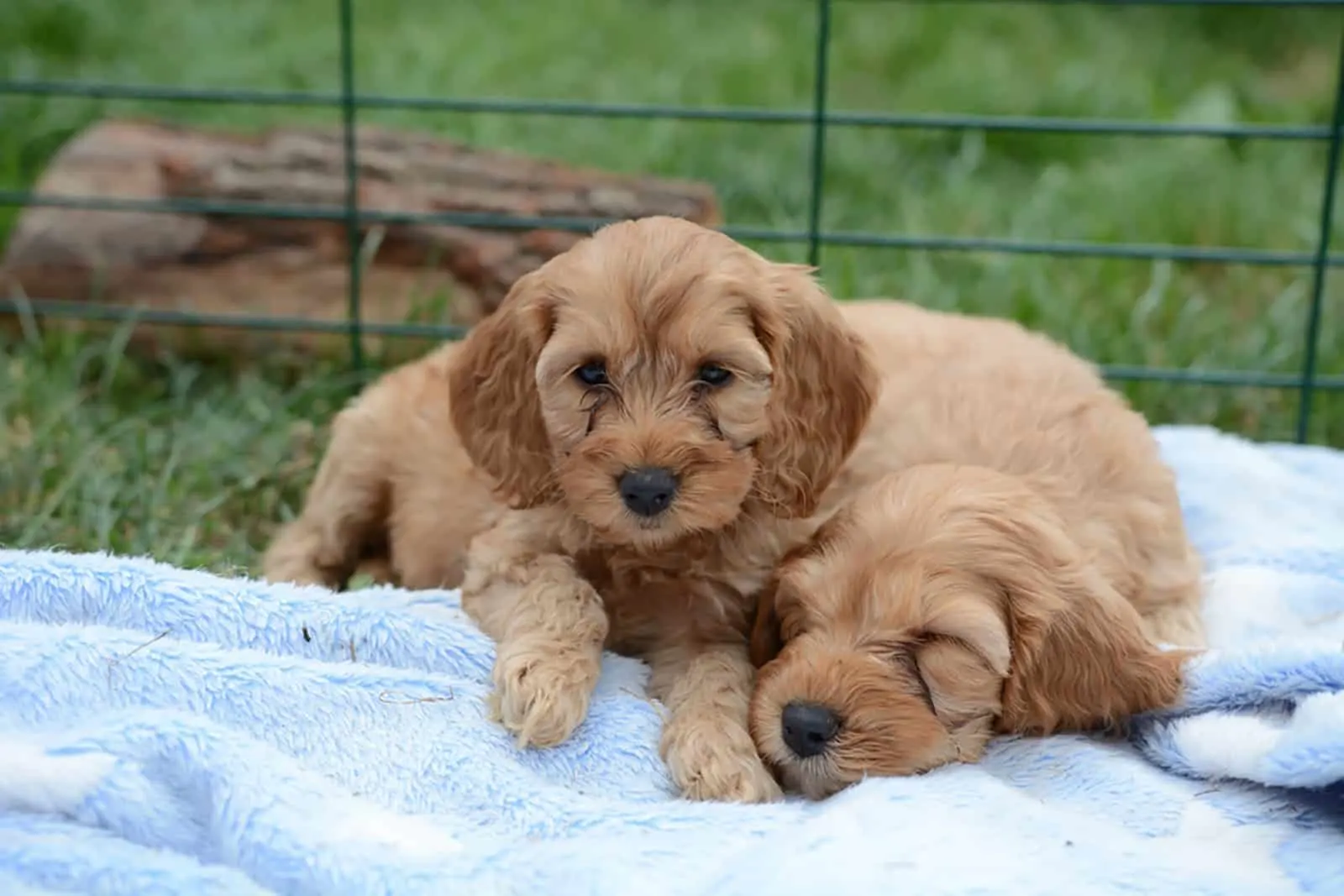 Vanity Puppies is a puppy facility that breeds and sells dogs, but they also provide puppy services, such as grooming. They have a small, private puppy saloon, which correlates with Cockapoo puppies' amazing hairstyles and the finest grooming.
The breeder has been in business since 2005, which gives this facility a nearly 20-year-long tradition in breeding.
They provide veterinary and daycare services, too.
If you are having trouble raising your new Cockapoo puppy, the breeder will provide you with as much information as needed.
For first-time owners, there are puppy instructions posted online on their official website.
Vanity Puppies provides the full package – breeding, grooming, training, feeding, and counseling. They sell puppies in various Cockapoo colors. This is without a doubt one of the most reputable Cockapoo breeders in New York!
Location: 3813 Bell Blvd, Bayside, NY
Phone number: (718) 224-3643
Email: [email protected]
Website: Vanity Puppies
Frequently Asked Questions: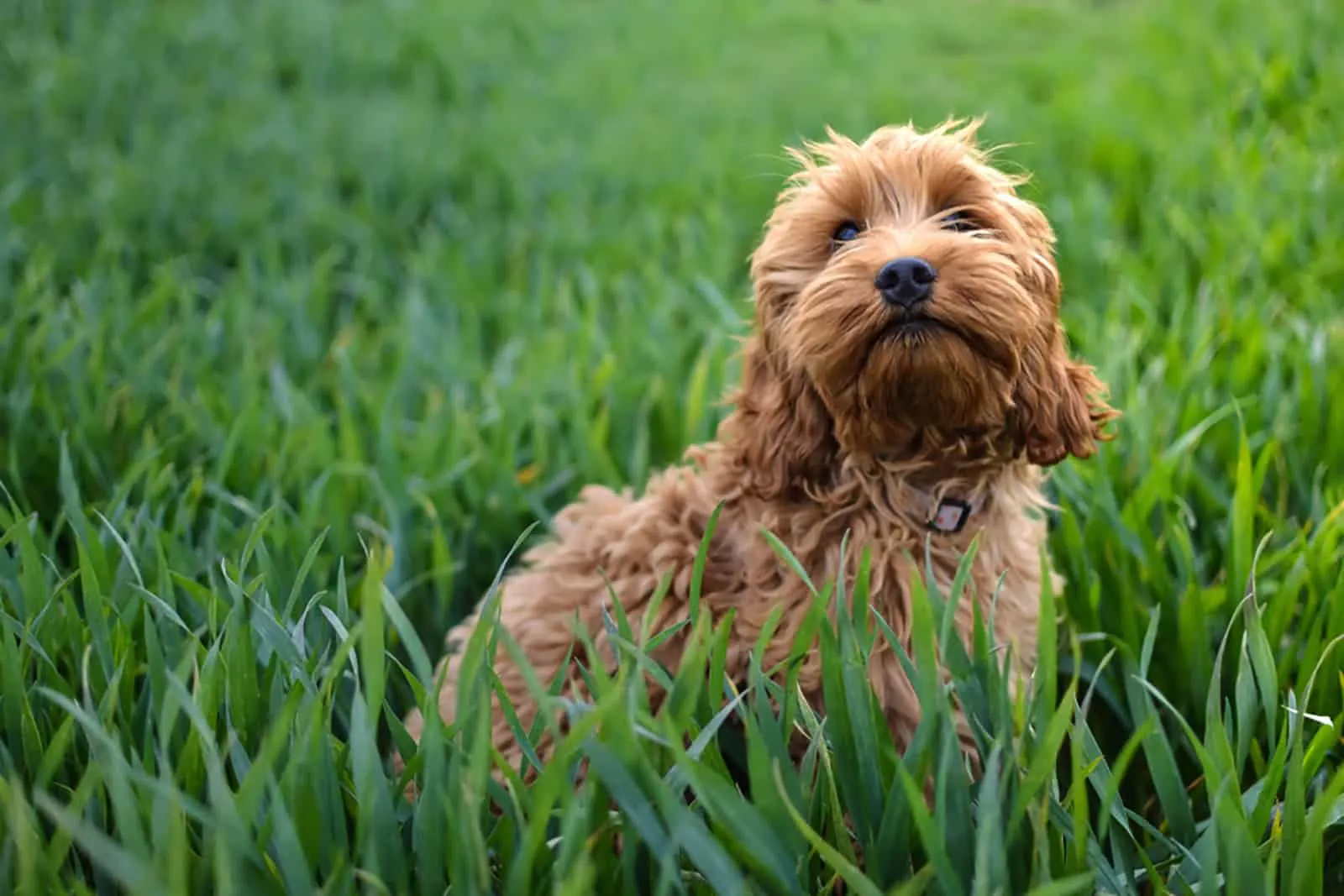 1. How Much Should I Expect To Pay For A Cockapoo?
The initial price for Cockapoo puppies starts at $700. The average price, however, revolves between $700 and $1500, but the price at reputable breeders is higher, and it can reach up to $3500.
High-quality Cockapoos come from quality, purebred Poodles and Cocker Spaniels.
Furthermore, the price at reputable breeders implies regular DNA testing, vaccination and deworming, the best Cockapoo haircuts, a collar, a leash, toys, and a blanket, as well as the initial pack of food for slow adaptation.
My advice is to always go with reputable Cockapoo breeders as this is the best choice in the long run.
You will spend significantly less on healthcare as reputable breeders will make sure that you get a healthy, reliable puppy that doesn't have any hereditary health issue.
2. What Are The Benefits Of Having A Cockapoo?
There is more than one benefit of having a Cockapoo puppy as a pet. These canines are loyal, affectionate, and funny, and they will (without a doubt) make everyone in your house happy!
This is a family dog that easily adapts in a new environment. The dog is social and open to strangers. Cockapoos do well with other pets, too, and they are excellent with small children.
Cockapoos are perfect dogs for first-time dog owners as they don't require high maintenance.
Another benefit of a Cockapoo is their low-shedding coat. Puppies won't leave hair trails in your house, and they are highly favorable for indoor life.
Many Cockapoos are hypoallergenic, which is a trait of their Poodle parent.
Cockapoos are active and healthy, but they require a well-established feeding chart. Additionally, the Cockapoo growth chart has to be occasionally monitored as these puppies tend to gain weight easily.
Conclusion
There are more than five Cockapoo breeders in New York. However, we created a list of the top five due to the fact that these breeders provide high-quality puppies that have the perfect bloodline, and their well-being is outstanding.
Cockapoos are amazing family dogs. They are crate trained from early puppyhood, and their adaptation process goes smoothly. These dogs are gentle, affectionate, and adorable.
If you're thinking of getting one for yourself, you will definitely make a good decision!
Read more: Cockapoo Names: Name Ideas As Sweet As This Breed.