If you are a fan of both the Cocker Spaniel and the Poodle, then a cross between the two will make a wonderful companion for you. The so-called Cockapoos are sociable canines that get along well with cats, kids, adults, other dogs, and other animals.
Additionally, due to the hypoallergenic genes that they inherit from the Poodle side of the family, these dogs are nonshedding, which is always a great trait for a dog that will spend a lot of time inside the house.
So if you're on the lookout for a Cockapoo puppy, and you happen to live in California, keep reading to find out who are the best Cockapoo breeders in California.
Cockapoo Puppies For Sale In California
The Cockapoo, an attractive little dog with the demeanor of a giant clown, may have been the first of the designer dogs, emerging all the way back in the 1960s.
Cocker Spaniel and Poodle breeds were crossed by breeders to create a wholly people-oriented mix that is intelligent enough to be trained with ease, and is so affectionate that you'll never feel alone.
Even though they are a designer dog breed and are very popular amongst a large number of people, Cockapoos can still be occasionally found in dog shelters and rescues. If you have an opportunity to adopt a puppy from one of those places and essentially get it off the streets, you should definitely do it.
However, if you aren't able to find a shelter that has one of these fluffballs, and your heart is dead set on owning one, then you can turn to a professional breeder. Navigating through a sea of websites and social media pages just to find one good breeder can be a chore, so we've decided to help you out and make things much easier.
We've scoured every corner of the internet to put together this comprehensive list of the 13 best Cockapoo breeders in California. We've avoided puppy mills and places like that, focusing only on establishments that practice ethical breeding.
If you live in the sunshine state, this article will almost certainly have a breeder that is located close to you. If you live in a different state, then check out our list of 23 best Cockapoo breeders in the entire United States!
1. Rhonda's Cockapoos of Southern California — Orange County, CA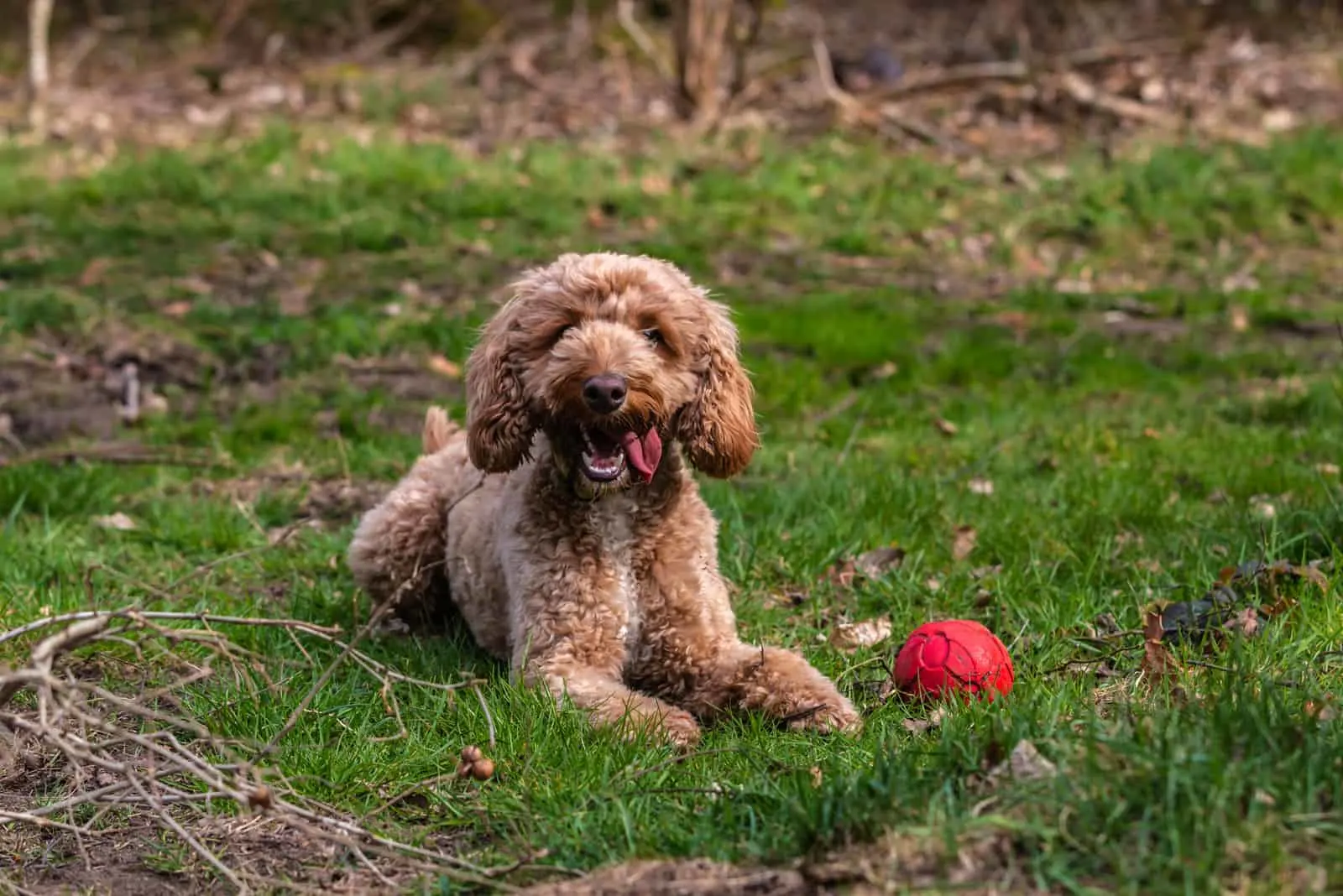 Rhonda's Cockapoo is a breeder located in Southern California that specializes in producing first-generation Cockapoos, mostly in the toy-sized variation. They choose these pups because the American Cocker Spaniel and Toy Poodle hybrid produces the most consistent and dependable outcomes.
Furthermore, the breeder exclusively produces American Kennel Club (AKC) recognized dogs that have undergone screening for conditions including the luxating patella.
Their Cockapoo puppies are produced and nurtured in a loving home where they receive a ton of attention and love from an early age. Additionally, the Cockapoo puppies receive their vaccinations, deworming treatments, and early socialization.
Since Rhonda's Cockapoos have been breeding dogs for a while, they are aware of the major health issues that all dogs, especially Cockapoos, face.
Before reproducing, the parents go through CERF to reduce the prevalence of certain health issues. This makes sure that any hereditary problems are found and noted. These records are then used by Rhonda's Cockapoos to breed certified dogs free of inherited health conditions.
Rhonda's Cockapoos of Southern California Contact Info
Website: Rhonda's Cockapoos
Phone: 760-244-8008
2. Beachwood Canyon Cockapoos of California — Beverly Hills, CA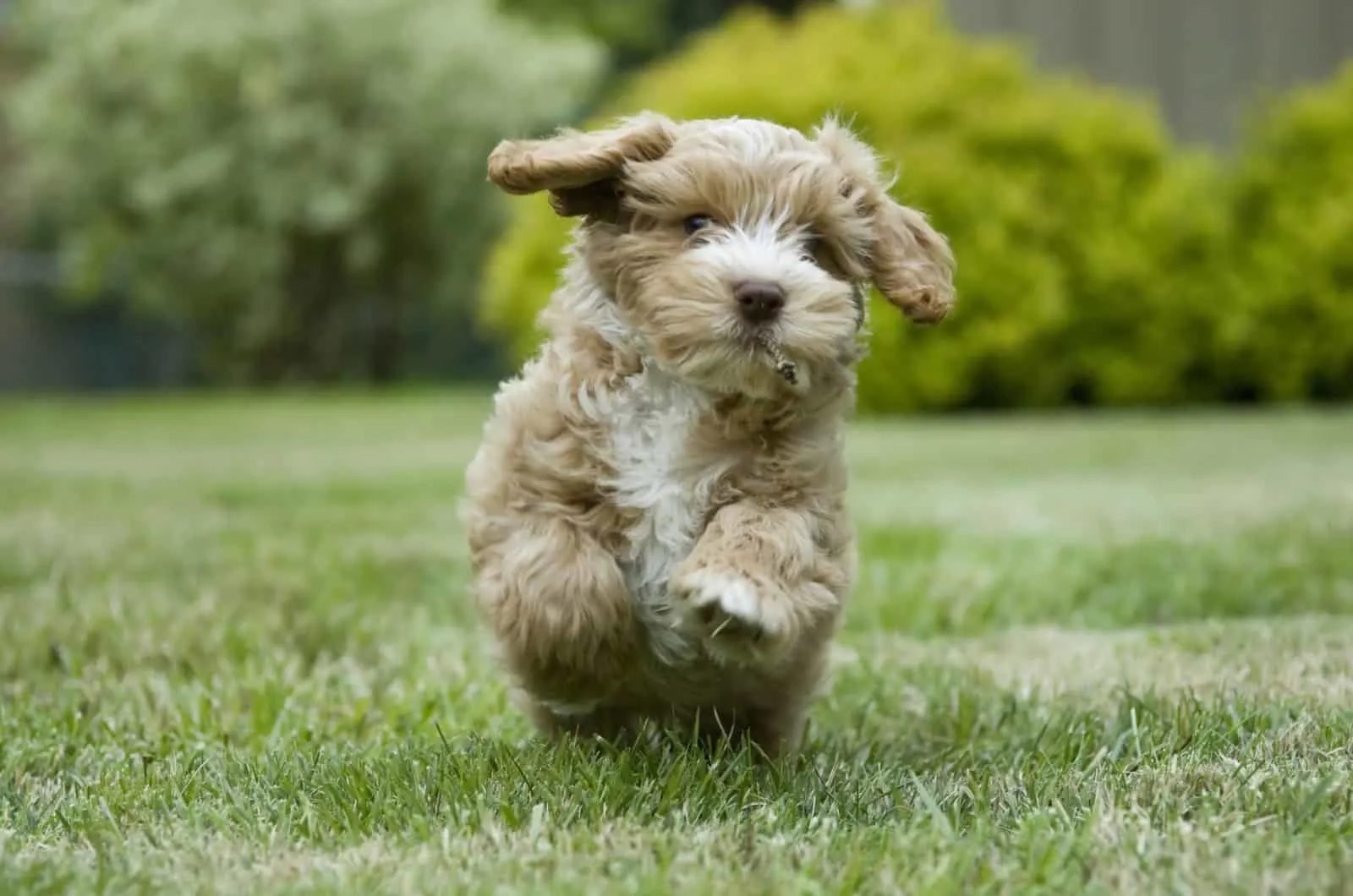 Beachwood Canyon Cockapoos breeders are situated in Southern California's Beverly Hills. They prioritize the well-being of their adults and puppies, so only people who have already made a deposit are allowed to visit.
Because the pups' immune systems are still developing, limiting the number of visits to their property helps prevent the introduction of germs to them.
If you wish to apply for adoption, the process is fairly straightforward.
After you get in touch with the breeder and you share all the information that you need, you pay a part of the price upfront, sort of like a deposit. After that, the puppy stays with the breeder for eight weeks before they let you take it to its new home.
In the meantime, they will provide you with updates on your puppy's development with pictures and videos that they post online, so that you don't miss a thing. They take care of them as if they were their own, paying special attention to their nutrition, training, and socialization.
Once you finally come to pick up your puppy, you pay the remainder of the price.
Beachwood Canyon Cockapoos of California Contact Info
Website: Beachwood Canyon Cockapoos
Email: [email protected]
Phone: 310-435-3344
3. Stew's Poos of Central California — Wofford Heights, CA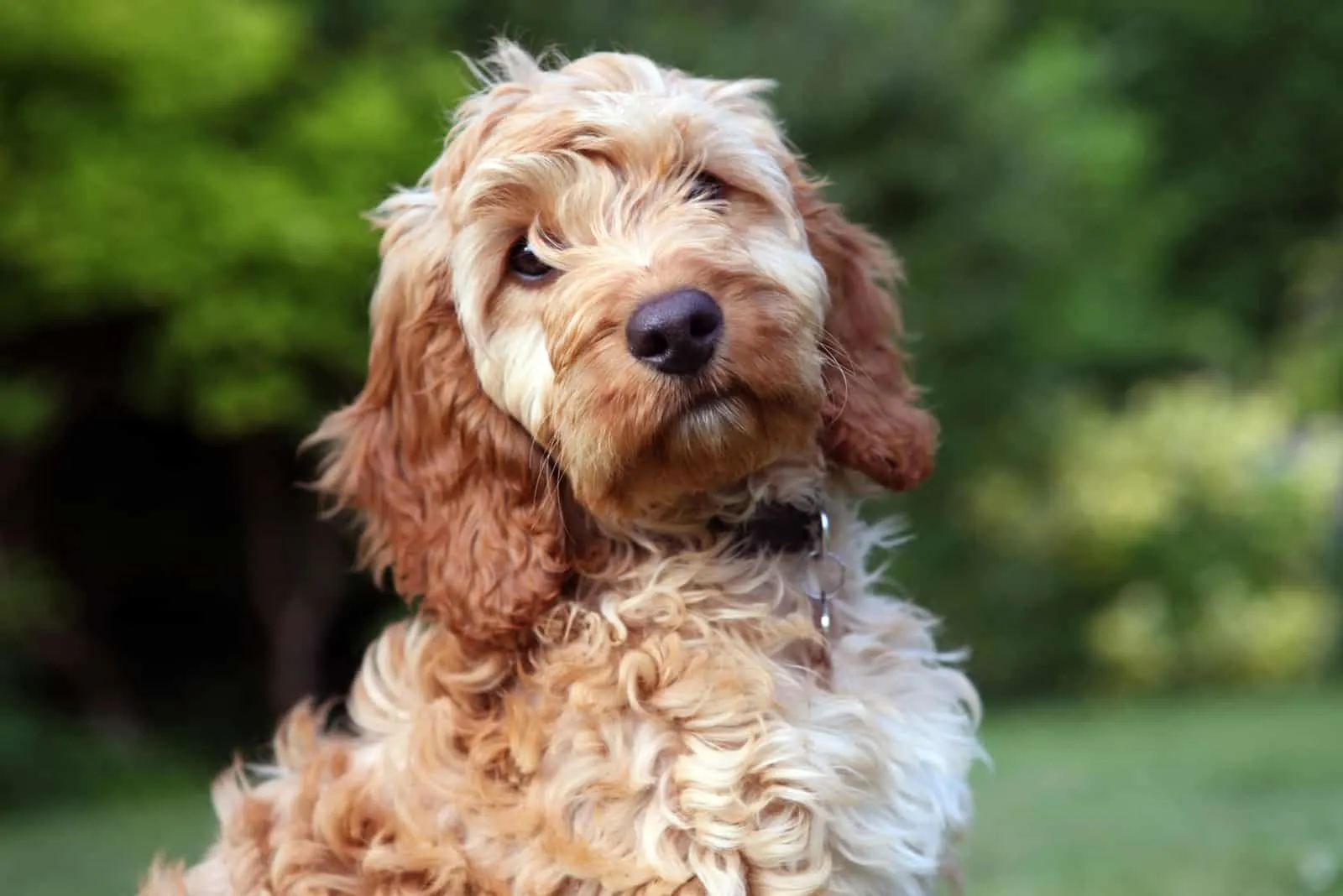 Stew's Poos was founded in Wofford Heights, California, and it strictly adheres to the rules established by the County of Kern, which officially recognizes it as a fully licensed and authorized breeder.
The rules were put in place to stop careless breeding and guarantee that the dogs are bred in a comfortable setting where they can get all the health tests and veterinary advice that they need.
Stew's Poos is examined at least once every year to ensure that these rules are being followed. All canines are also registered with the appropriate associations, such as the American Cockapoo Club and the American Kennel Club.
You can buy a standard Cockapoo puppy from Stew's Poos for the great price of $1,500. You just first have to pay a 20% deposit, which will later be deducted from the final cost.
When you purchase a puppy, you also receive a one-year health warranty, pedigrees, copies of the CERF forms for the parents, and patella luxation tests.
Stew's Poos of Central California Contact Info
Website: Stew's Poos
Email: [email protected]
Phone: 760-376-7772
4. Valley Cockapoos of Northern California — Tracy, CA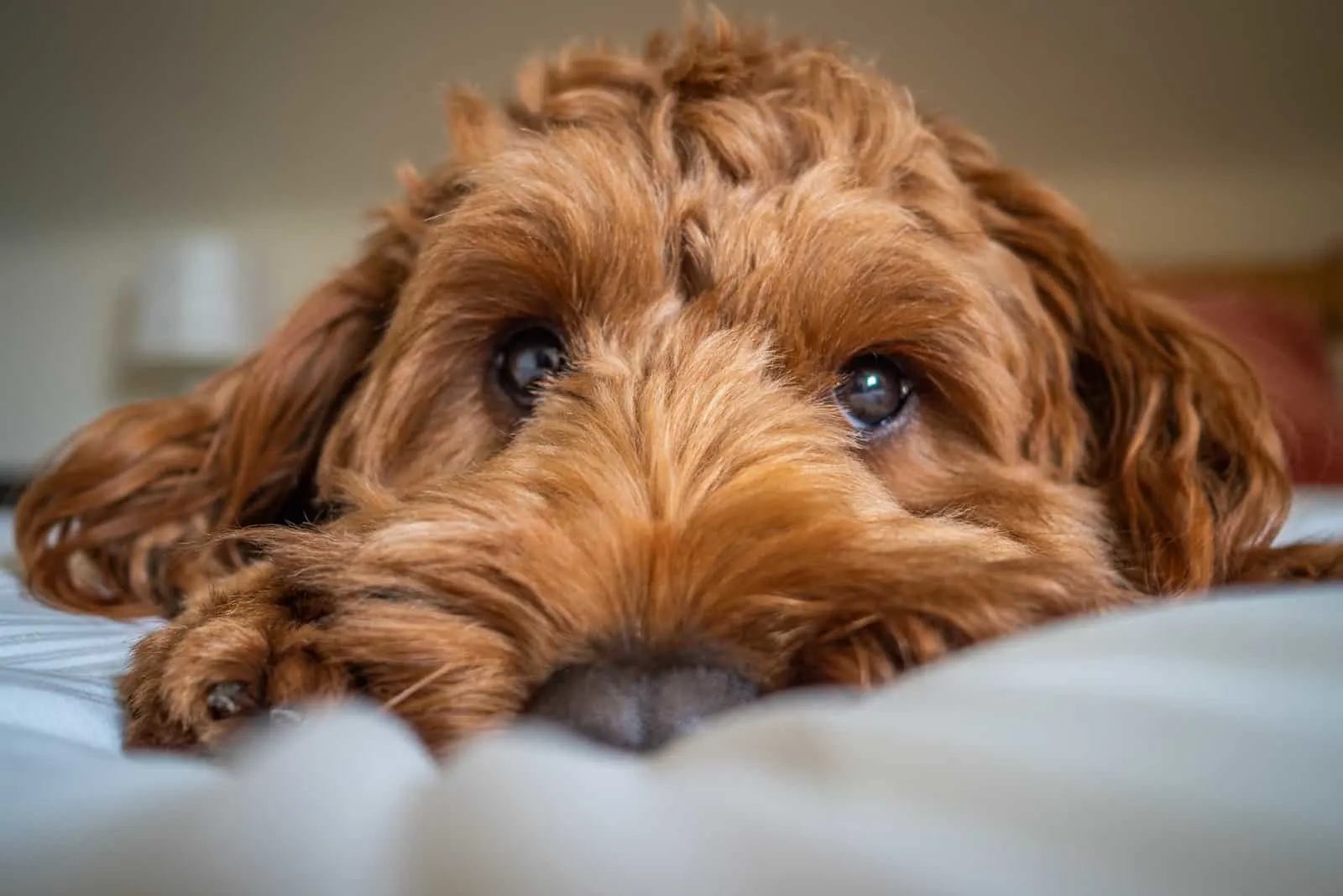 The current owner of Valley Cockapoos wanted to get himself a Cockapoo puppy back in 2002, but California at the time had very few Cockapoo breeders.
So he decided to start his own breeding facility, and since then, his team has produced and sent Cockapoo puppies all over the nation, and even across the border, to Canada.
They breed Cockapoos of the first generation whose parents are AKC-registered. Their puppies are nurtured in a family environment where they interact with children and develop social skills early on.
To ensure that you are receiving a fully healthy puppy, they provide its entire medical history along with the rest of the puppy information that you require.
Depending on the Cockapoo puppy's gender, their cost ranges from $2,600 to $2,700. By paying the deposit amount, you can reserve a puppy. When puppies become available, you can either choose a dog in person or over a video call.
Just one look at the testimonials section of their website tells you a lot about their reputation.
Valley Cockapoos of Northern California Contact Info
Website: Valley Cockapoos
Email: [email protected]
Phone: 209-640-2958
Address: 34877 Bernard Rd, Tracy, CA 95377
5. The Cockapoodledoo Ranch of Southern California — Victorville, CA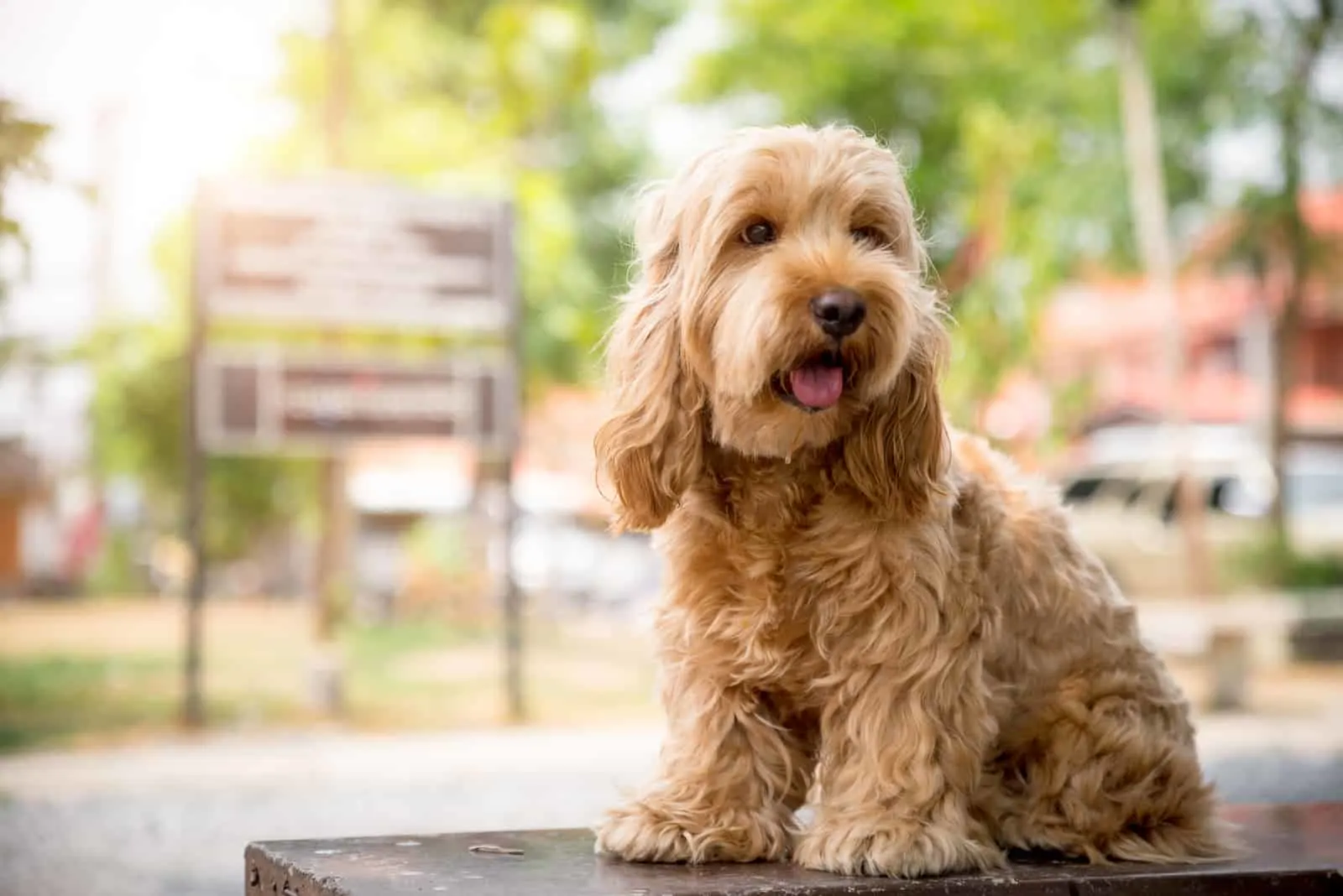 This California-based breeder focuses on producing Cockapoo and Aussiedoodle puppies.
The five-acre ranch is owned and operated by a family, and their dogs are allowed to roam the property freely. Everyone in the family, even the extended family, contributes when they can because the ranch is entirely family-owned and depends on this cooperation to be successful.
This implies that before being given to their new owners, they are introduced to various people and animals.
The Cockapoo pups come with a health guarantee, microchip, scented blanket, current vaccines, etc. They are available for adoption at eight weeks old, at which point they can weigh anywhere between two and seven pounds, depending on the size class.
If you like what they do, feel free to contact them via phone, email, or Facebook, and maybe you can put your name on their waitlist.
The Cockapoodledoo Ranch of Southern California Contact Info
Email: [email protected]
Phone: 760-949-2725
6. SilverBell Doodles — Galt, CA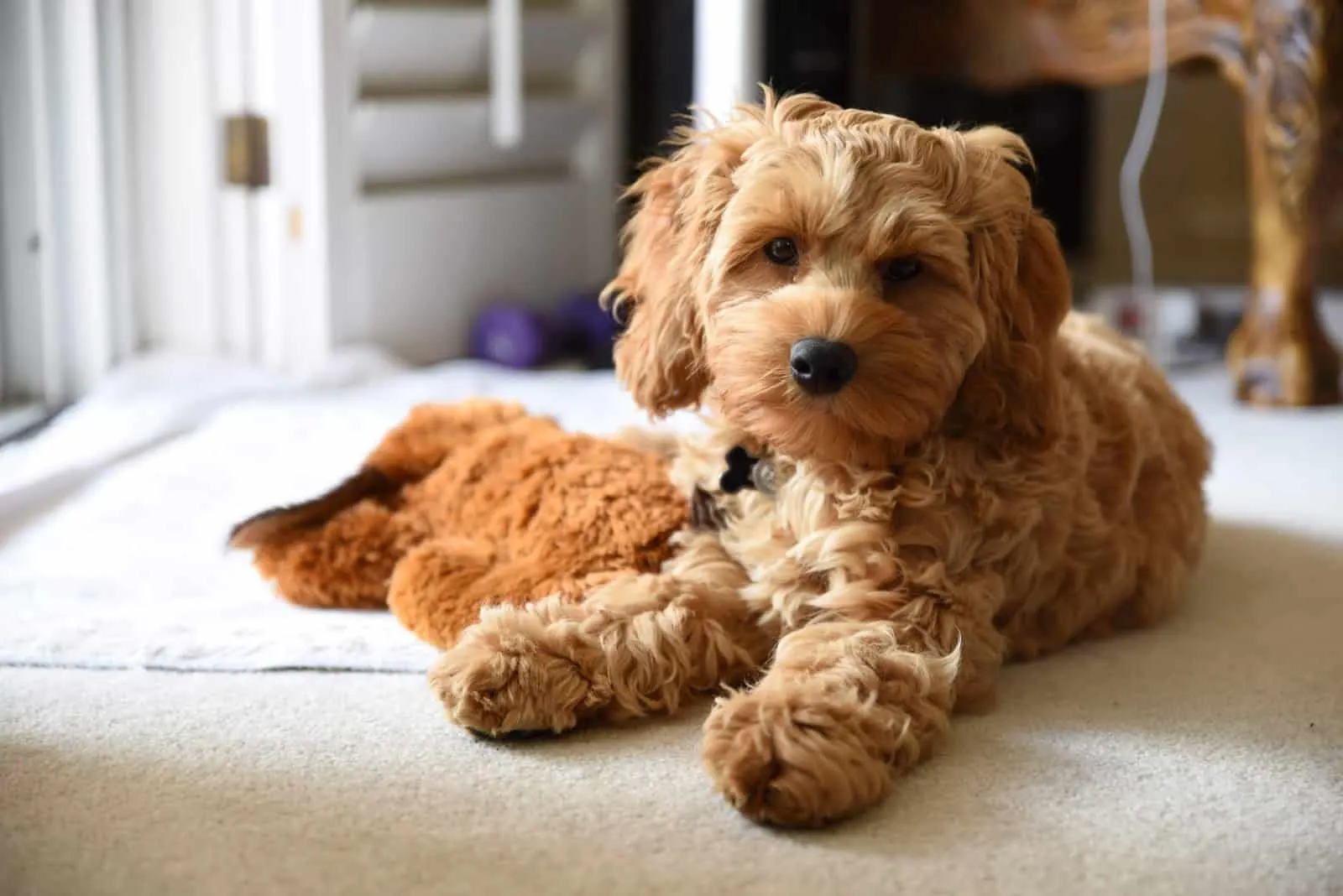 A small family business called SilverBell Doodles focuses on breeding Schnoodle and Cockapoo puppies.
All of their puppies are healthy, of the highest caliber, and have a clean bloodline. Puppies are fostered in a warm, family-like setting to develop into the ideal loyal companion. Cockapoo puppies are often taken outside for walks and rides to keep both their physical and mental wellness in top shape.
Puppies from the SilverBell Doodles come from a family-oriented setting. To protect their health, they provide all the necessary vaccinations and always keep them up to date.
Professional veterinarians keep an eye on the puppies, administer medication when needed, and ensure that they pass all health checks. When you buy a puppy from them, you receive all the required health certificates, as well as a few sweet gifts.
SilverBell Doodles Contact Info
Website: SilverBell Doodles
Email: [email protected]
Phone: 209-993-9530
7. California Cockers — Tulare, CA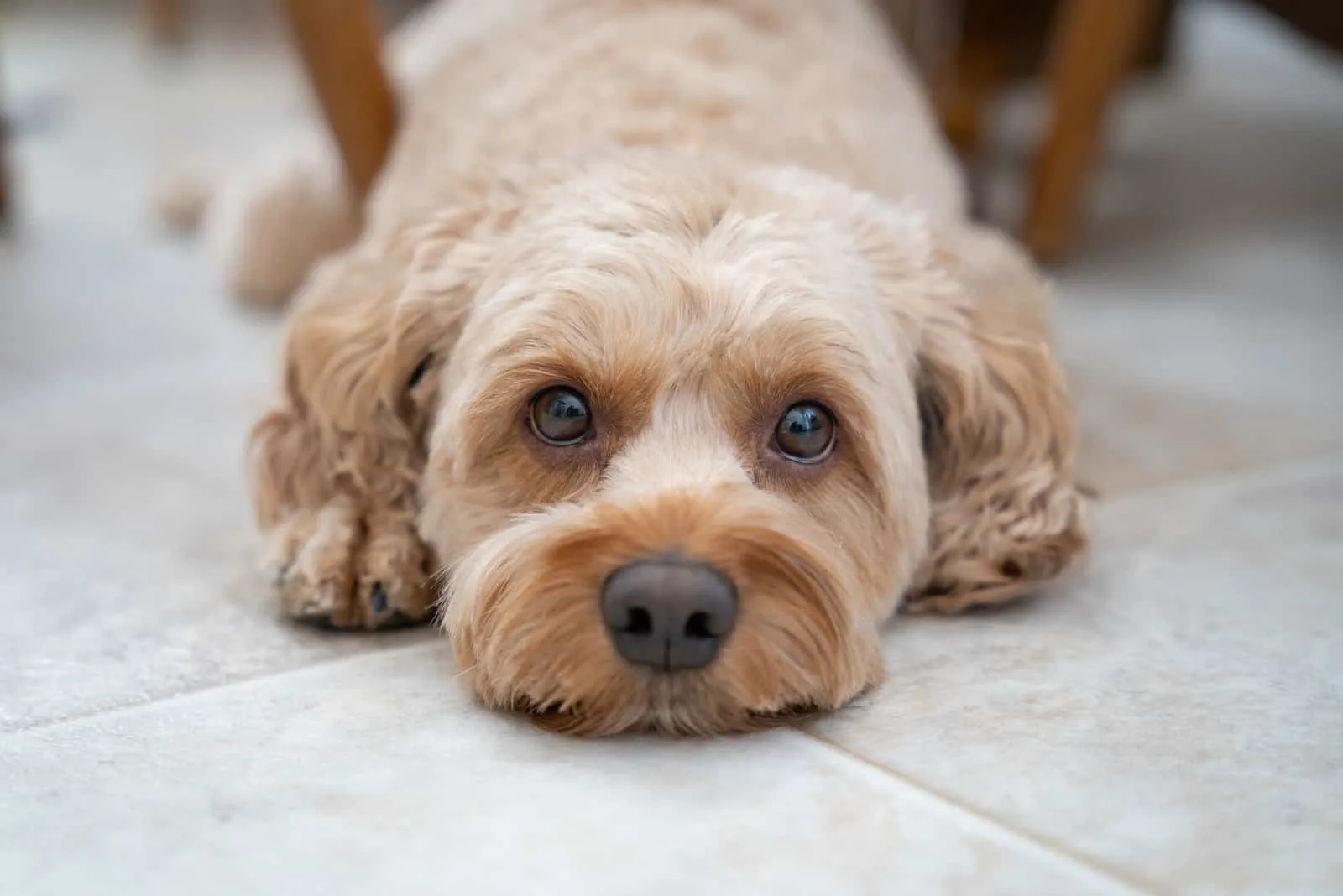 California Cockers is a breeding establishment that has a lot of experience breeding Cockapoo puppies. They do everything they possibly can to provide you with a cuddly, friendly, and loyal Cockapoo that will be your best friend and stick by your side for a lifetime.
The breeder develops the happiest and healthiest Cockapoo puppy possible and prefers to breed for quality over quantity.
Feel free to ask as many questions as you can, as they will be more than happy to respond to any query related to their puppies and their breeding practices.
They are renowned across California for a reason. If you wish to visit the puppies personally and reserve one, you first need to make an appointment. You can do that by getting in touch with them via any of the contact methods listed below.
California Cockers Contact Info
Website: California Cockers
Phone: 559-909-0270
8. Windy Hill Doodles — Waterford, CA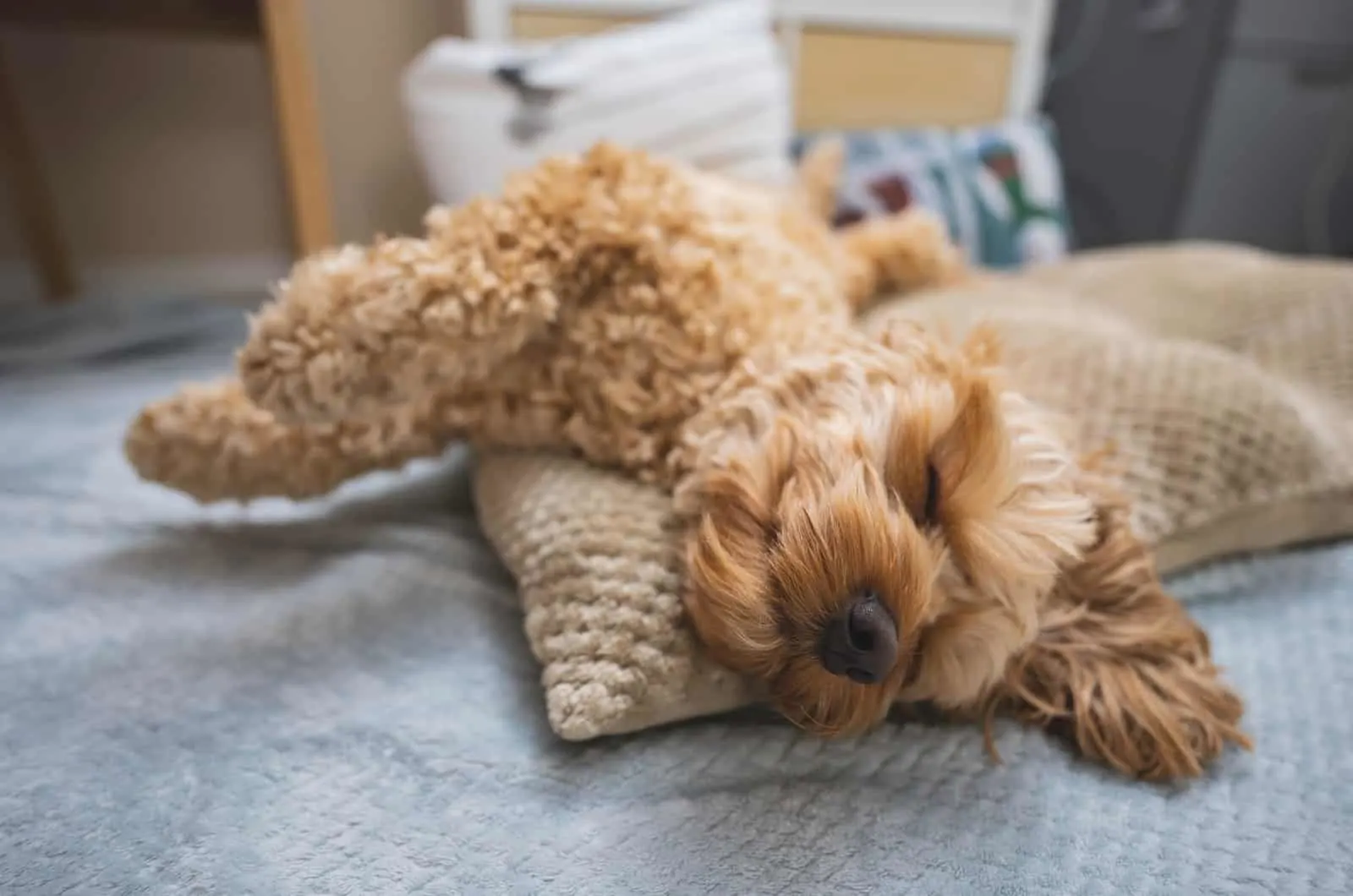 Their facility has two sizable, grassy private dog parks, as well as indoor and outdoor kennels, both of which are quite spacious. It is situated in the rolling hills of eastern Stanislaus County, California.
For the first three weeks, they bottle-feed their puppies as needed using their very own goat milk produced at Windy Hill Farm. The dams are supported by this bottle-feeding, and the process also gives the young animals the earliest interaction with kind human hands.
To ensure that their puppies develop to their greatest potential, they also regularly engage them in playtime and daily mental stimulation.
You can be confident that your future puppy has had the best start to a long and happy life as your loyal friend when he or she leaves Windy Hill Doodles and travels home with you.
Only private homes, where they will be a member of a loving family, are allowed to purchase puppies from Windy Hill, as the breeders want to make sure that every single one of their Cockapoos is properly taken care of after it leaves their hands.
Windy Hill Doodles Contact Info
Website: Windy Hill Doodles
Email: [email protected]
Phone: 209-573-0418
Address: 100 Dienstag Rd, Waterford, CA 95386
9. Sacramento Doodles — Citrus Heights, CA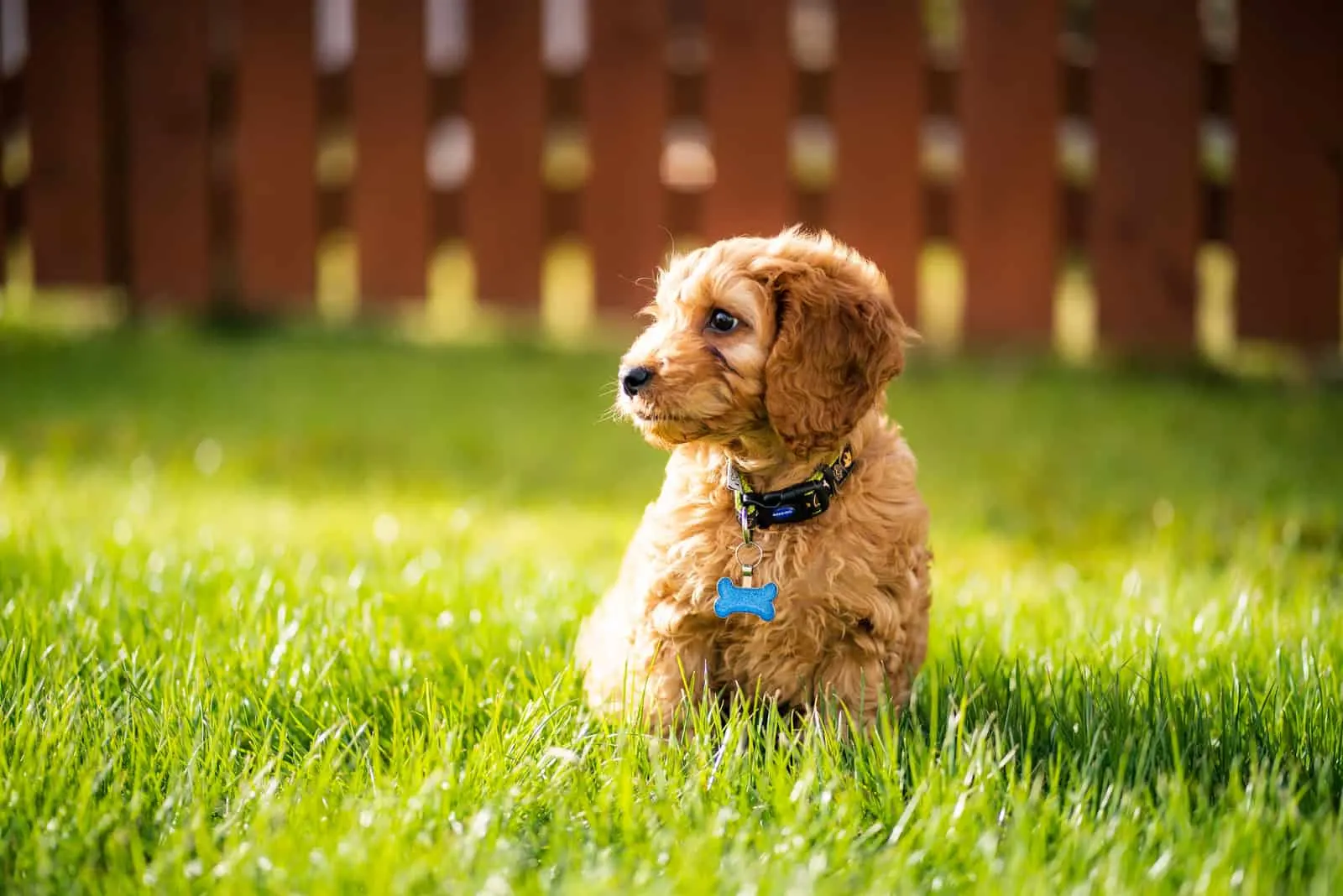 A breeder with an emphasis on families, Sacramento Doodles specializes in hypoallergenic purebred dogs and designer mixed breeds.
In Northern California, the family that runs the establishment has been breeding and raising AKC-registered Standard Poodles and F1b Doodles since 2016. Their puppies are raised to be more than just another pet; they are meant to be the newest addition to their forever family.
They work hard to produce pups who are healthy, happy, have good temperaments, and come from clean bloodlines. They occasionally breed Cockapoos and Labradoodles, but nowadays their main focus is on Goldendoodles.
By the way, if Goldendoodles are a breed you would consider adopting, we also have a list of the best Goldendoodle breeders in California.
Sacramento Doodles Contact Info
Website: Sacramento Doodles
Email: [email protected]
Phone: 916-995-5618
Address: 7639 Peter Ray Ct, Citrus Heights, CA 95610
10. Fullmoon Standard Poodles — San Diego, CA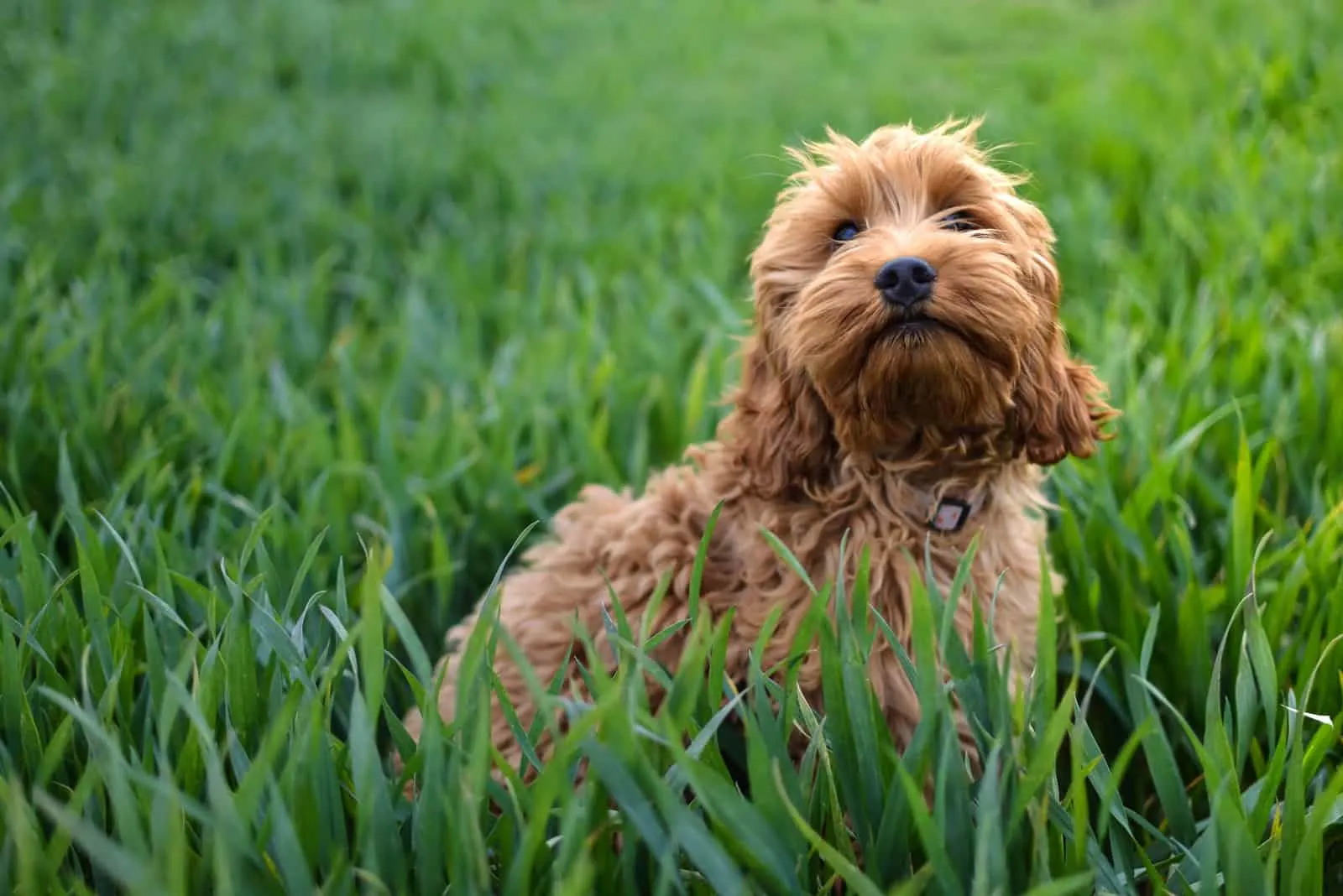 Fullmoon Standard Poodles is a San Diego-based breeding facility owned and run by Debbie Vachal who has years of experience in the business.
As their name suggests, they specialize in producing Standard Poodles, but they have also been known to produce Poodles of other sizes, as well as some Poodle mixes, including Cockapoos.
Cockapoo litters aren't very frequent at their establishment, but if you get in touch with them directly and inquire about this particular breed, they might be able to accommodate you.
All of their dogs are bred to the highest possible standard, and they go to great lengths to make sure that the puppies have everything they need to reach their full potential. This includes regular medical checkups, all the necessary paperwork, vaccinations, as well as early socialization and training.
Their website doesn't offer a lot of information, but if you go to their Facebook page, you will be able to see regular updates on their puppies and their daily activities.
Fullmoon Standard Poodles Contact Info
Website: Fullmoon Standard Poodles
Email: [email protected]
Phone: 619-838-0326
11. Harmony Cockapoos — Fresno, CA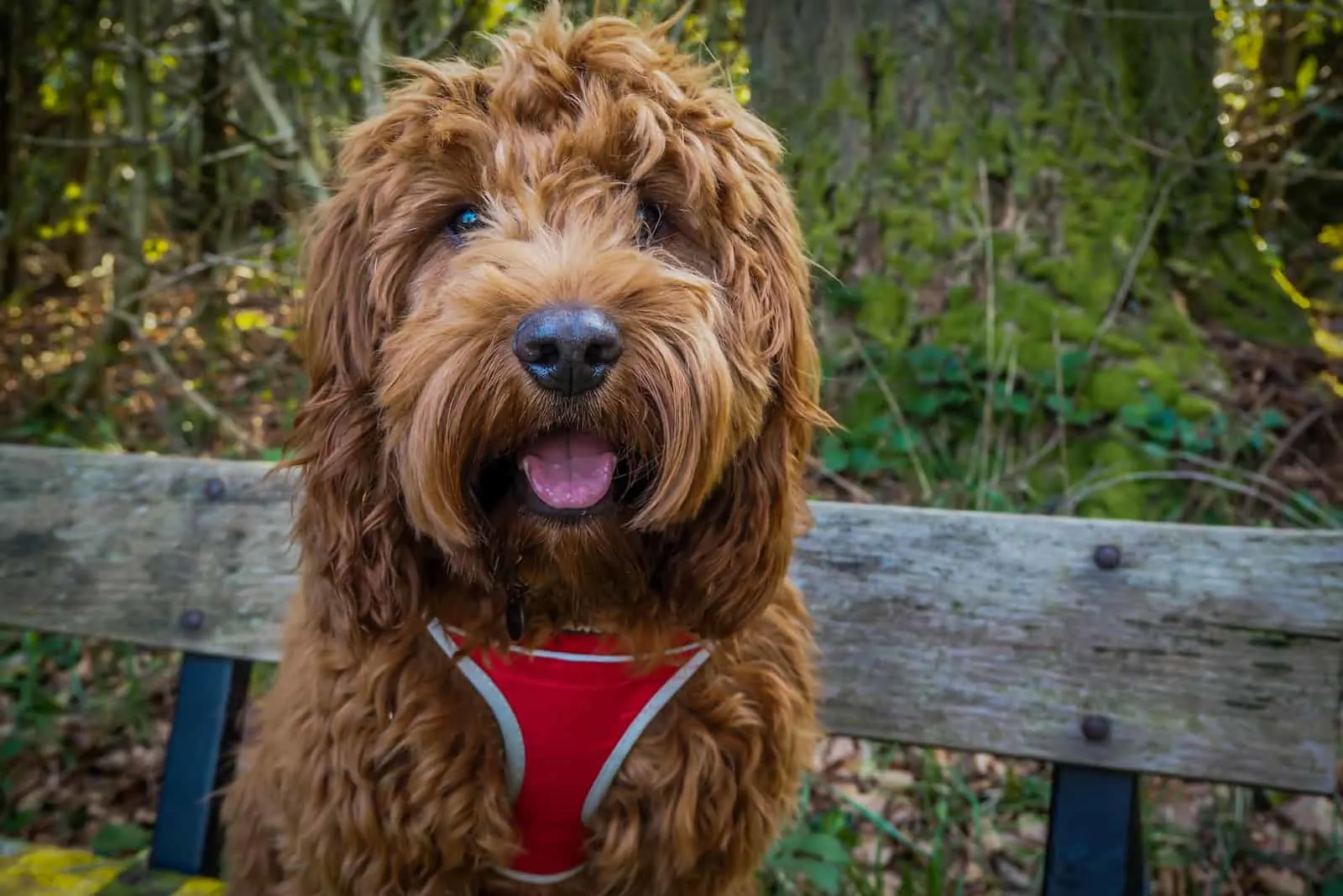 These dogs at Harmony Cockapoos are gorgeous, extremely well-behaved, and intelligent, and they almost never shed.
When you buy a puppy from this Fresno-based facility, it will arrive with all of the initial immunizations, as well as two rounds of deworming. For thorough socialization, all puppies are hand-trained and handled regularly. They are innately friendly with kids and other dogs, because they are used to company from a very young age.
Harmony Cockapoos puppies are kept together with their mother in a sizable kennel that is shielded from the elements and from cats or people who might bring in parvo or other infections.
They take care when selecting the puppy's parents, making sure that both of them, and even the puppy's grandparents, are AKC-qualified and completely healthy.
The people that own and work in the establishment are extremely friendly and accommodating. They welcome any and all inquiries you may have regarding the breed or their particular puppies.
They currently do not have a website, but they handle all of their updates and communication through Facebook and email.
Harmony Cockapoos Contact Info
Facebook: Harmony Cockapoos
Email: [email protected]
Phone: 559-307-7904
12. Homestead Pups — Roseville, CA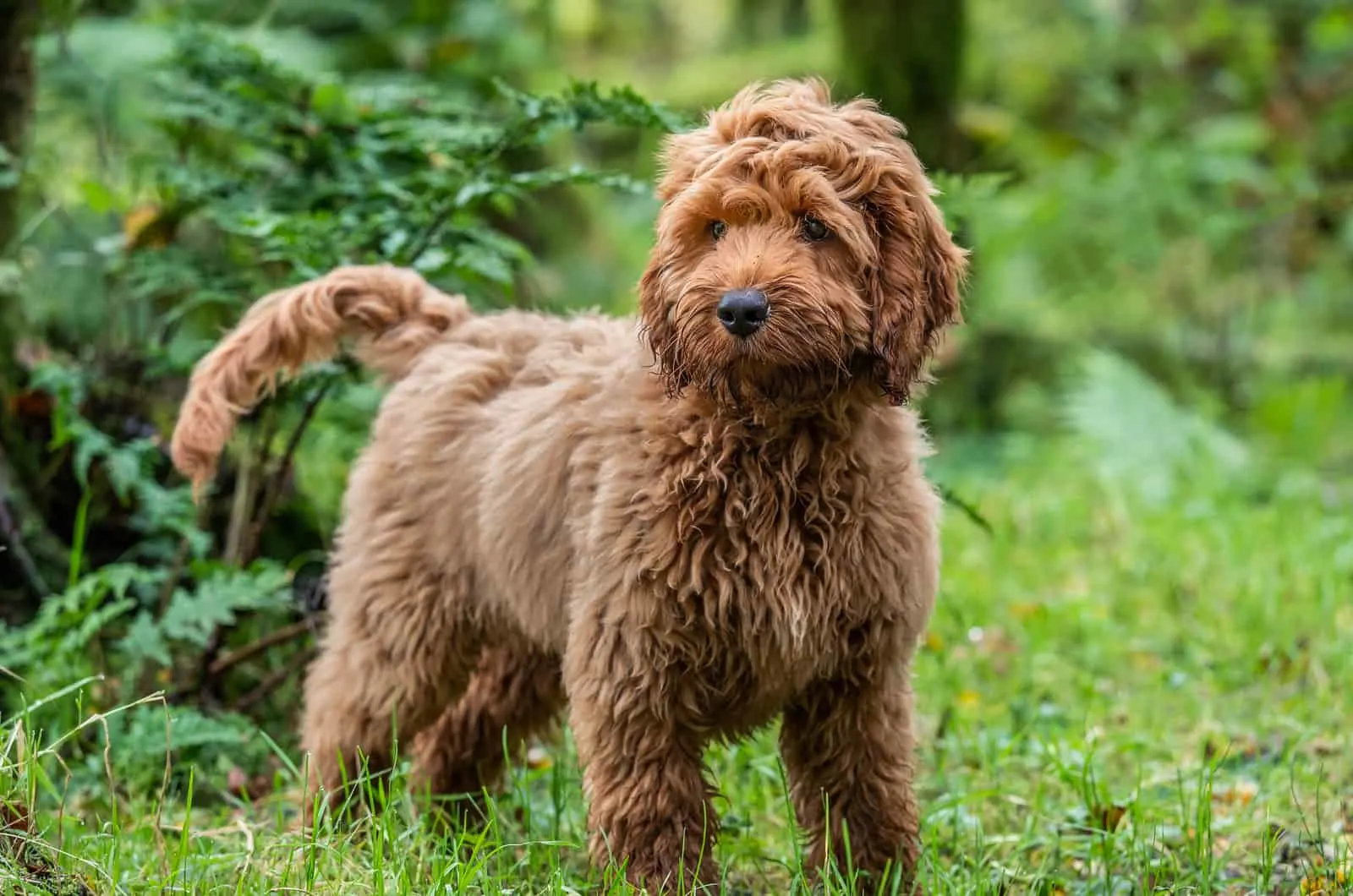 Starting in 2005, Elizabeth and her family have been breeding American Cocker Spaniel and Cockapoo puppies as a sort of a hobby. However, with time that escalated into a decently-sized and well-run business that has earned itself a good reputation in their hometown of Roseville, and eventually the entire state of California.
In 2019, they started adding mini Doodles to their repertoire, and finally, in 2022, they turned their focus completely to breeding F1 Cockapoos and Doodles. So if you lean more toward a miniature Cockapoo, perhaps you should check them out!
They treat all of their puppies as part of their own family, teaching them to socialize and be friendly practically from the moment they are born. This makes them used to people, other dogs, and other animals very early on in their life, and they grow up to be incredibly sociable canines.
When purchasing a pup from Homestead Pups, you will receive a one-year health guarantee, as well as documents evidencing their vaccinations and deworming.
Homestead Pups Contact Info
Website: Homestead Pups
Email: [email protected]
Phone: 916-782-5530
Address: Roseville, CA 95661
13. Puppy Heaven — Costa Mesa, CA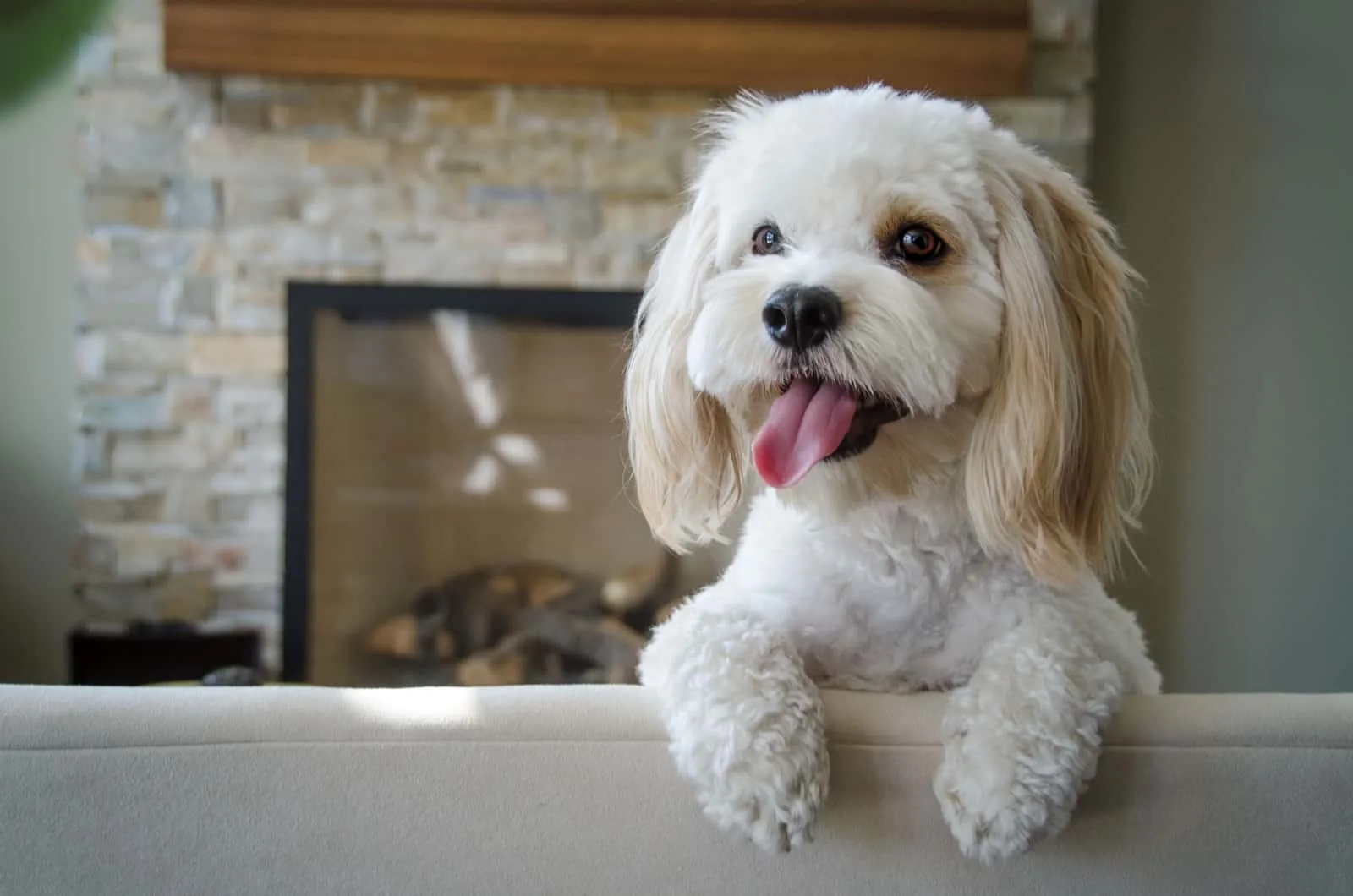 Puppy Heaven is a reputable company that has been in operation since 2004, and over the years, they have become the go-to place for teacup puppies for a lot of people, including some Hollywood celebrities.
Their pups are all properly registered and examined by veterinarians to ensure that you receive a healthy and fit pet that will enrich your life with its adorable antics. To ensure that their puppies are in capable hands, they only choose the most qualified people and accept only the highest standards.
They have a huge variety of breeds at their disposal and, depending on your preferences, you can simply contact them and specify the breed, gender, size, and color of puppy that you would like to purchase.
Puppy Heaven Contact Info
Website: Puppy Heaven
Email: [email protected]
Phone: 855-997-8779
Conclusion
Now that you've finished reading our list of the best Cockapoo breeders in California, we hope that you are ready to make your decision and adopt one of these cuties and bring it into your loving home.
These are some of the best, most reputable breeders in the state, and whichever one you choose, you can be confident that you are dealing with true professionals who take great care of their puppies and who will do anything they can to accommodate you and your needs.
Cockapoo puppies typically cost between $900 and $2,500 which is not a small amount by any means. That's why it's important to consider all the information available to you before making a final decision. With this list, you have all that information in one place.
Read next: The 7 Most Reputable Cockapoo Breeders In Ontario In 2022