Finding the best Schnoodle breeders might seem complicated at first, but once you learn more about these cuddly Doodles, you'll be able to recognize reliable breeders in no time.
Schnoodle pups are just as fun as their names are! There are plenty of other Doodles, such as Labradoodles (a Labrador Retriever and a Poodle cross), Goldendoodles (a Golden Retriever and a Poodle cross), and Aussiedoodles (an Aussie and a Poodle cross), but none of them are funnier to pronounce than the Schnoodle.
Of course, this isn't their only quality, but you'll discover more about that in the paragraphs below, along with the names of the best Schnoodle breeders in the United States!
Schnoodle Puppies For Sale In The U.S.
1. Windy Hill Kennel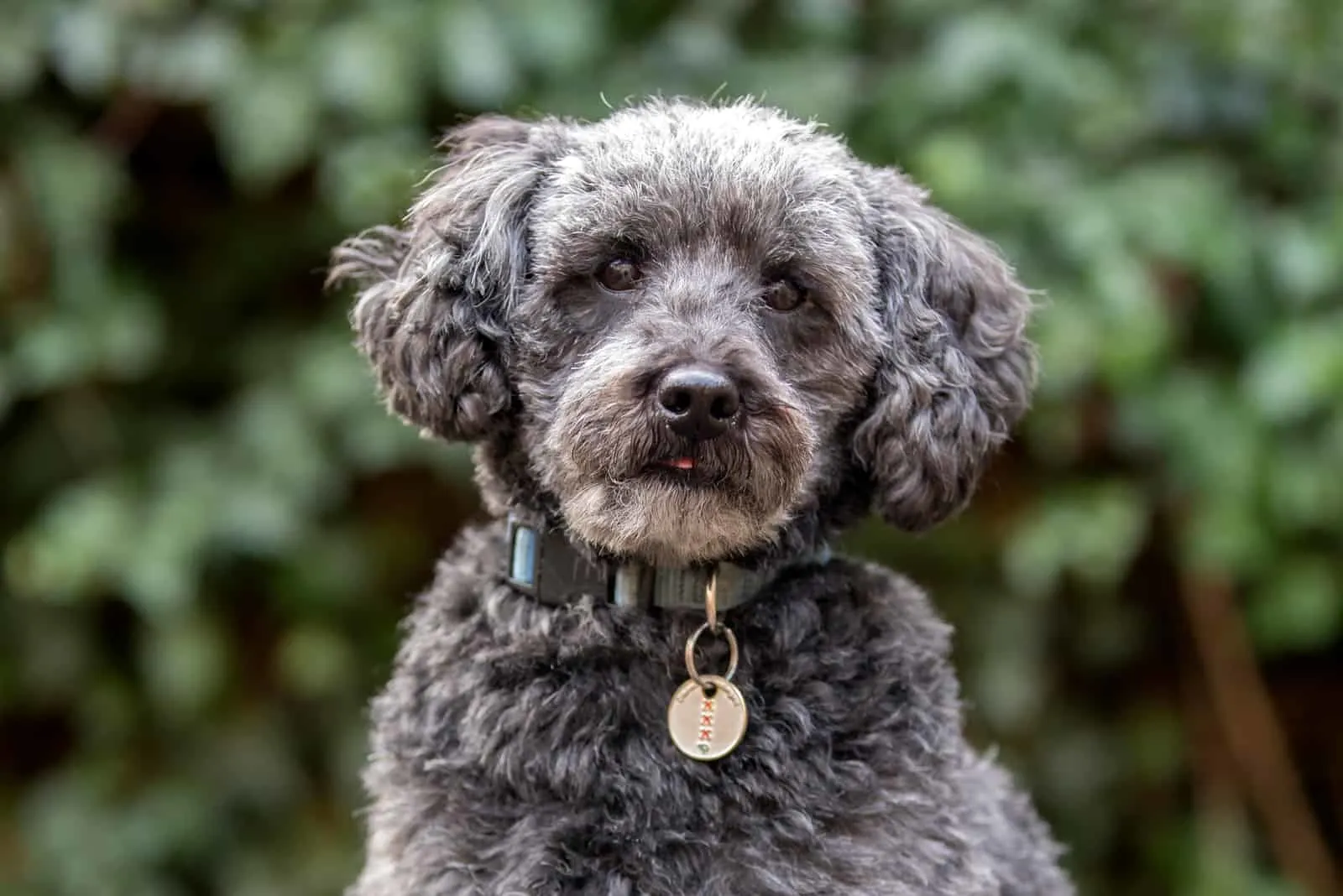 This breeding program is very popular in the state of Ohio, not only because they produce Schnoodles, but because of the beautiful terrain that looks like heaven for dogs.
The kennel is placed within the 28-acre area that's completely open for canines to run around in. Schnoodles generally have high energy levels, so they fully enjoy every inch of this open area.
The Windy Hill breeding program breeds several dog breeds, such as:
• Schnoodles
• Poodles (Red, blue, white, apricot, etc.)
• Schnauzers
• Mini Schnauzers
How Did It All Begin?
This is a family business led by two wonderful people who have been the owners of the kennel for more than thirty years.
The owners are proud of the fact that their children grew up together with these canines that they treated more like pets and family members rather than puppies for sale.
However, now that the children are grown up and gone, the owners find their canines as furry kids that are growing together with them.
This type of raising benefits canines in a great way because if they're regularly exposed to humans and other animals, they'll have no problem adapting to the new family and new environment.
The breeders do their best to provide their puppies with different experiences of everyday life, including car rides, family gatherings, exposure to strangers, shared premises (with other dogs), etc.
Pricing
If you'd like to purchase a puppy from this breeding outfit, it's important to mention that you'll have to pay $400 for the reservation and $1950 for the puppy.
Microchipping, vaccination, and spaying/neutering are all done before the puppy goes home with you.
Within this price, you also receive a two-year health guarantee, which applies to congenital diseases.
Every pup is trained for at least two weeks before it goes to its forever home.
Purchasing Process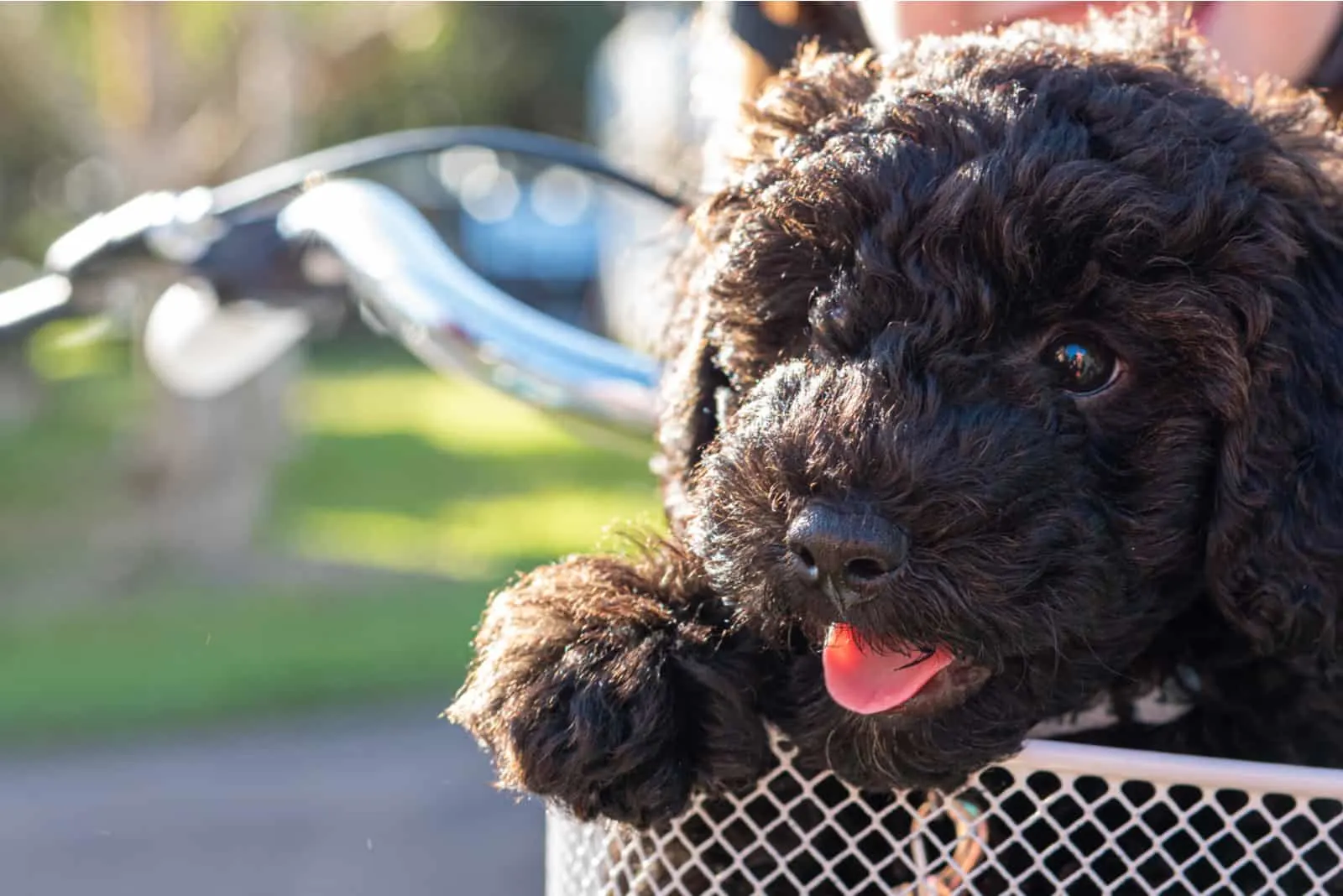 If you're still indecisive about getting a dog from this place, you're more than welcome to visit the breeder and check the facility and the puppies yourself.
However, if you wish to pay them a visit, you should make an appointment in advance because sometimes, they might not be at home.
The purchasing process is fairly easy – all you need to do is read the "Purchase Agreement for Puppies" with understanding (on their website), and follow the instructions from the breeder.
Keep in mind that this breeder sells pups as "pets only", which means they're fully adapted to family life and might not be prepared for conformation competitions.
Shipping
Although personal pickups are desirable as the breeder wants to make sure the puppy is going into the right hands, airline shipping is also available, but only with a pet nanny.
If the buyer is out of state, the full payment must be made before the end of the seventh week of the puppy's life.
Once you choose your pup and make the deposit fee, it's impossible to switch between Schnoodle puppies or ask for a money return.
For other questions and details, you can contact the breeder.
Breeder Details:
Address: Utica, Ohio
Email address: [email protected]
Official website: Windy Hill Kennel
Contact number: 740 670 3971
2. Pierce Schnoodles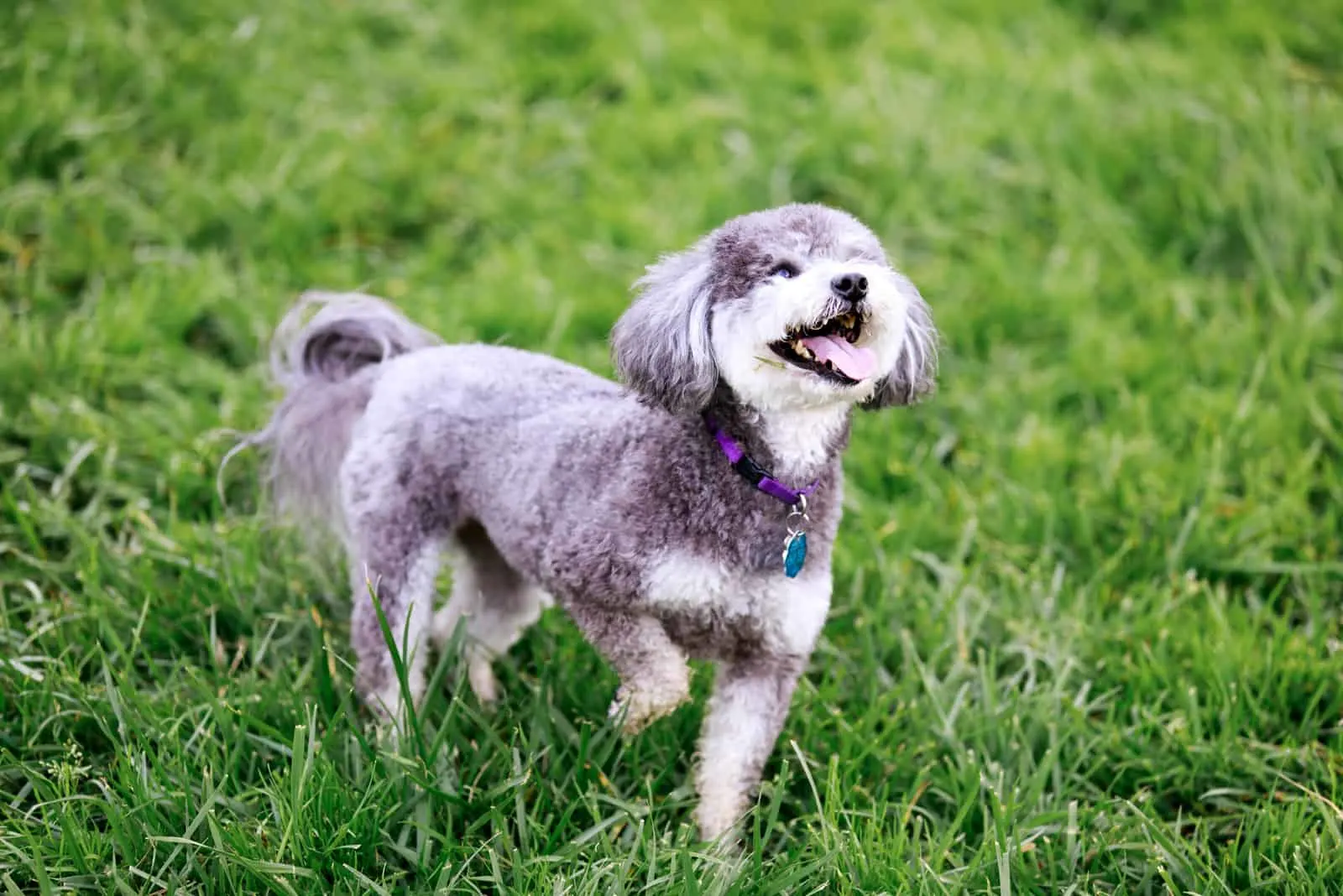 This breeding program is run by a couple from North Carolina, who have gathered plenty of experience during their years of breeding Schnoodles.
Actually, one of the owners grew up with Schnoodles as her parents also had a Schnoodle breeding outfit. Therefore, she's already well familiar with all the details regarding these sweet pooches.
They like to joke around that they had Schnoodles even before anyone knew about that hybrid.
Every Schnoodle pup is raised in their own home with the whole family until they grow enough to be taken by their new owner.
Keeping the pup with its mother for the first couple of weeks of its life is crucial for the immunity and well-being of the puppies.
Also, growing up with a "human family" is beneficial for socialization and interaction with strangers and animals in later years.
After the first few weeks, puppies are placed into a "nursery" – a separate home that is located near the owner's house (on the same territory).
Types Of Schnoodles
Pierce Schnoodles breeds and raises two types of Schnoodles:
• Miniature Schnoodle – They grow up to 12 inches in height, and weigh up to 10 lbs.
• Giant Schnoodle – An uncommon type of Schnoodle dog breed that can grow up to 28 inches, and weigh up to a whopping 110 lbs.
The price of each pup depends on the canine type, height, color, and other factors related to their well-being and physical characteristics.
Pricing – Mini Schnoodles
The average price of Miniature Schnoodles is about $1400. However, if you're looking for a special color of a Schnoodle's coat, you might pay more:
• Super Coat Tri-Color: $1800
• Super Coat Parti: $1700
• Super Coat: $1600
• Parti shade: $1500
• Traditional shade: $1300
If you'd like to reserve the puppy in time, you should pay the non-refundable fee of $100.
Pricing – Giant Schnoodles
The price of the giant Schnoodle is $1950. This is a fixed price that isn't impacted by any aesthetic, health, or personality factor.
There are two types of non-refundable fees: the deposit ($250), and the airport fee ($100).
Purchasing Process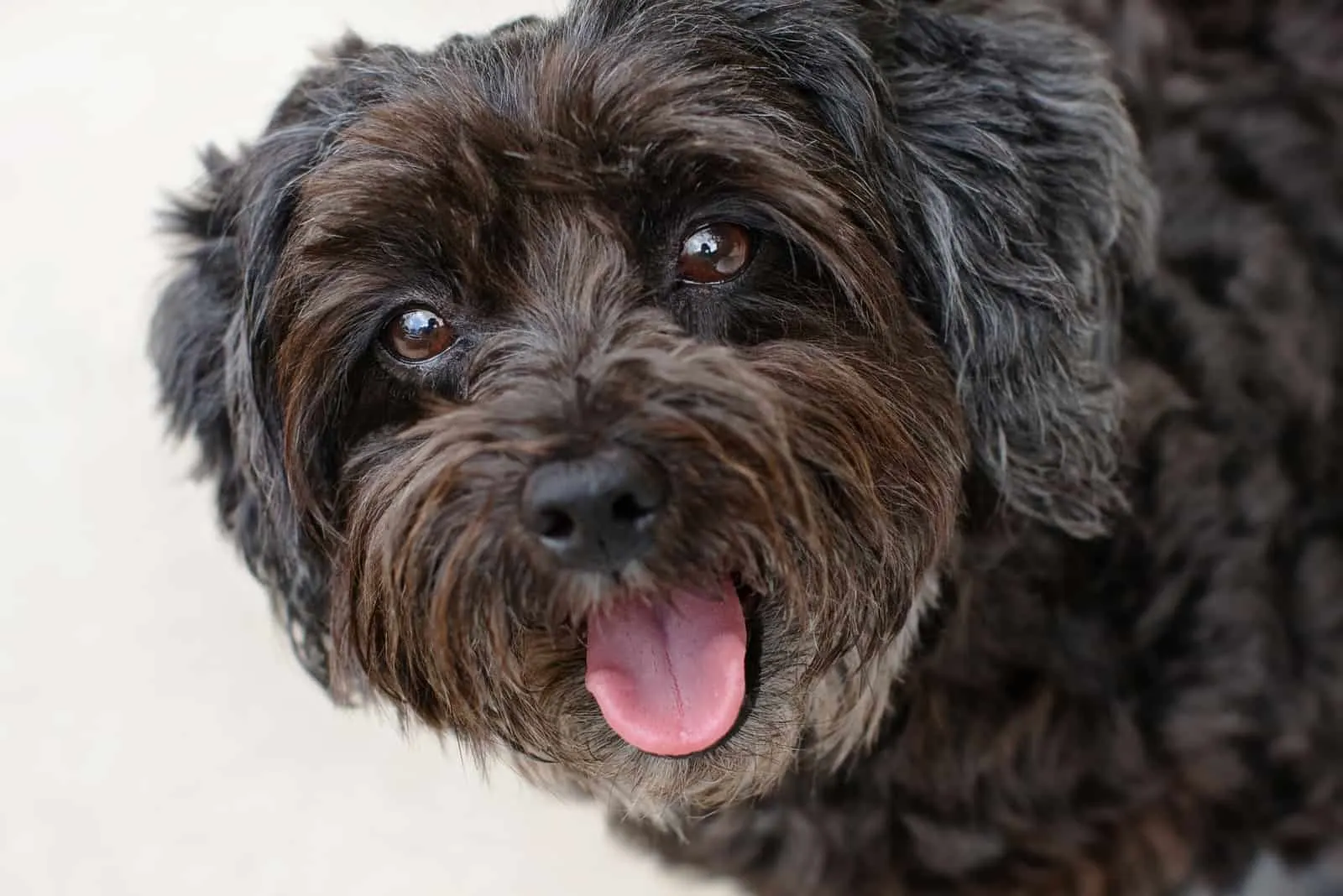 This is one of the best Schnoodle breeders in the U.S. in terms of information provided on their website.
The owners of this kennel offer a lot of helpful information regarding the purchase, the prices, and the adaptation of puppies to their new home.
They take great care of their pups and want you to do the same. Therefore, the breeder requires you to prepare everything in advance for the arrival of your new pet, which includes scheduling the first vet appointment in time.
When it comes to the purchase of the pup, every application is thoroughly reviewed to make sure that the buyer meets all the criteria.
Here are some of the things that the breeder will consider during the application review:
• The place of residence and whether it's possible for the family to pick up the pup personally
• The pick-up time (Indecisiveness and pick-up delays can cost the breeder quite a lot of money)
• The number of children in the household, and their ages
• Pet history (If you have ever had a pet before)
• Previous knowledge of pups and adult dogs
• The family's approach to training (It's crucial for the whole family to take on some of the healthy routines of their pets, which include regular exercise)
• What you're looking for in the new pet
• Information about the coat color and gender preferences
Boarding
The Pierce Schnoodle offers a fairly new service at their facilities, which will be helpful for a great number of dog owners who live nearby.
This type of accommodation is considered a hotel for Schnoodles, where your pup is guaranteed to have everything it needs and more!
Keep in mind that the pup should be crate trained before you decide to board it.
Although the breeder provides your pup with a cozy and safe environment, here are some of the things that you should bring on your own:
• A crate
• Dog food for Schnoodles
• Its food bowl (canines prefer to eat from their own bowl)
• Medication (In case your pup is suffering from a certain condition)
• Vet number (just in case – it's better to take the dog to a vet that they have already gotten used to)
• A blanket and a towel (something familiar that'll help your pup sleep better)
• Your contact number (or of someone you know and trust)
At Pierce Schnoodles, they'll do everything to make your pup feel at home. Therefore, the canines are put in their own house at night in order to minimize any negative experience.
If you have any additional questions about the kennel, the breeders, or boarding, feel free to contact the owner of this breeding program – they'll be more than happy to assist.
Breeder Details:
Address: Pittsboro, North Carolina
Email address: [email protected]
Official website: Pierce Schnoodles
Contact number: 919 542 0875
3. Domino Schnoodles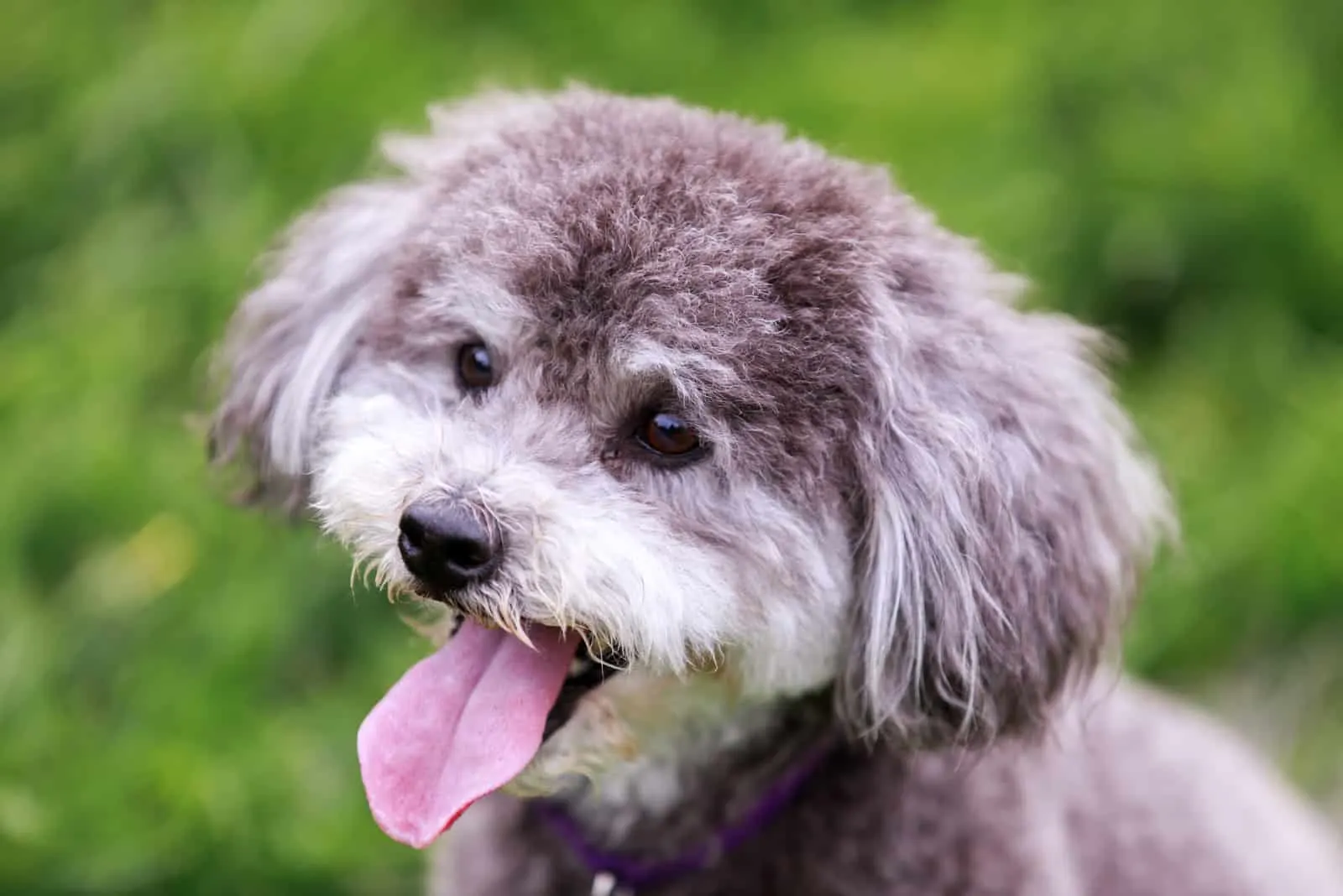 This is a small-scale business run by a mother and daughter duo who manage to successfully take care of the pups and the breeding outfit, even though they have other jobs or tasks.
For example, the mother shares a great love for canines and horses as well, which is why she likes to ride horses in her spare time.
When it comes to the daughter, she's actively enrolled in college and wants to help animals.
The college was a game-changer for her because she quit her job in order to help animals in need.
This is important information for those who plan to visit the kennel, so they can schedule their appointment in time. The breeding facility is open to everyone who's interested in this sweet designer dog breed.
The majority of reputable breeders have the same practice of scheduling meetups in advance mostly because they're not present 24/7 with the canines, but also because they don't want to disrupt their biorhythm.
How To Choose The Right Pup
A good breeder will do their best to help you find the perfect pet for you and your family.
At Domino, the owners will gladly help you pick the right pup for you and your loved ones.
They state that one of the most common misconceptions among potential dog owners is that the pup will pick them out naturally, which is almost impossible.
Instead of leaving the choice to the puppy, the potential owners need to think of the things and characteristics their canine should possess.
For example, you surely know what gender, size, or coat color your new puppy should be. These details will be a great start during the search for a new pet Schnoodle.
The breeder has explained the whole process in detail on their website, so you can check it out and get prepared in time.
Purchasing Process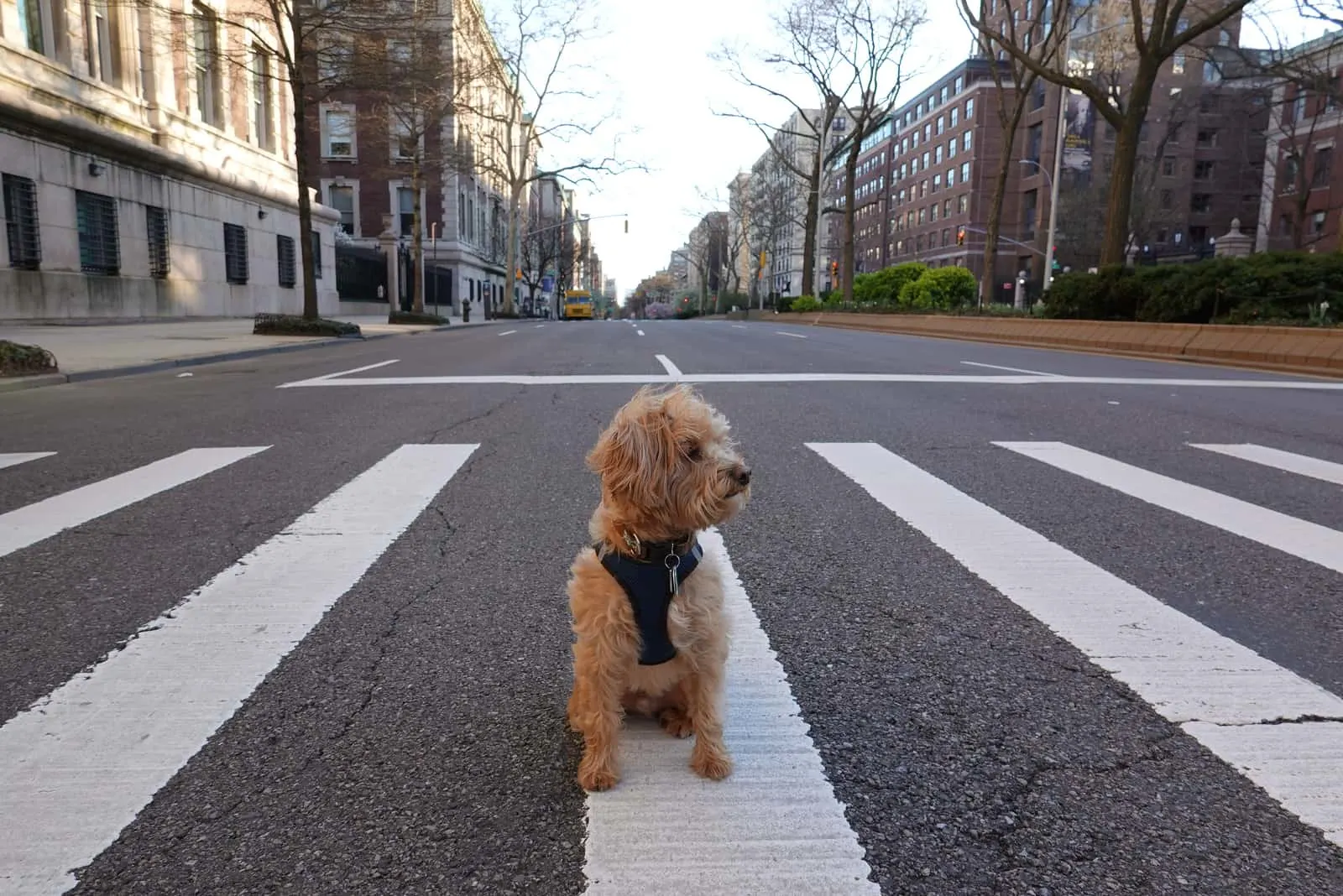 The purchasing process seems to be a bit easier than navigating the breeder's official website (it takes some time until you get used to it).
Once you decide to buy a pup from this breeding outfit, you should pay a non-refundable fee of $400 in order to enter the waitlist.
If there's no puppy that meets your criteria within the current litter, you can enter the waitlist for the upcoming litter as well.
Pricing
The price of the puppy depends on several factors such as the well-being of the puppy, the coat color, the size, etc.
For example, the Schnoodle that's available on their website costs $2700, but the price could be higher or lower for other types of Schnoodles.
Shipping costs
Puppy shipments are available only for those who can pick them up in major cities because most of the time, big airline companies make less trouble about pet shipping than smaller ones.
The cost of shipping is $700, which is not included in the initial price of the puppy.
Every one of Domino's Schnoodles is sent with pet insurance documents, a crate, health certificates, and records (vet checkups).
If you wish to purchase a Schnoodle puppy from this kennel, all you need to do is make the initial contact and follow the breeder's instructions.
Breeder Details:
Address: Riverside, California
Email address: [email protected]
Official website: Domino Schnoodles
Contact number: 951 544 2419
4. Angela's Schnoodles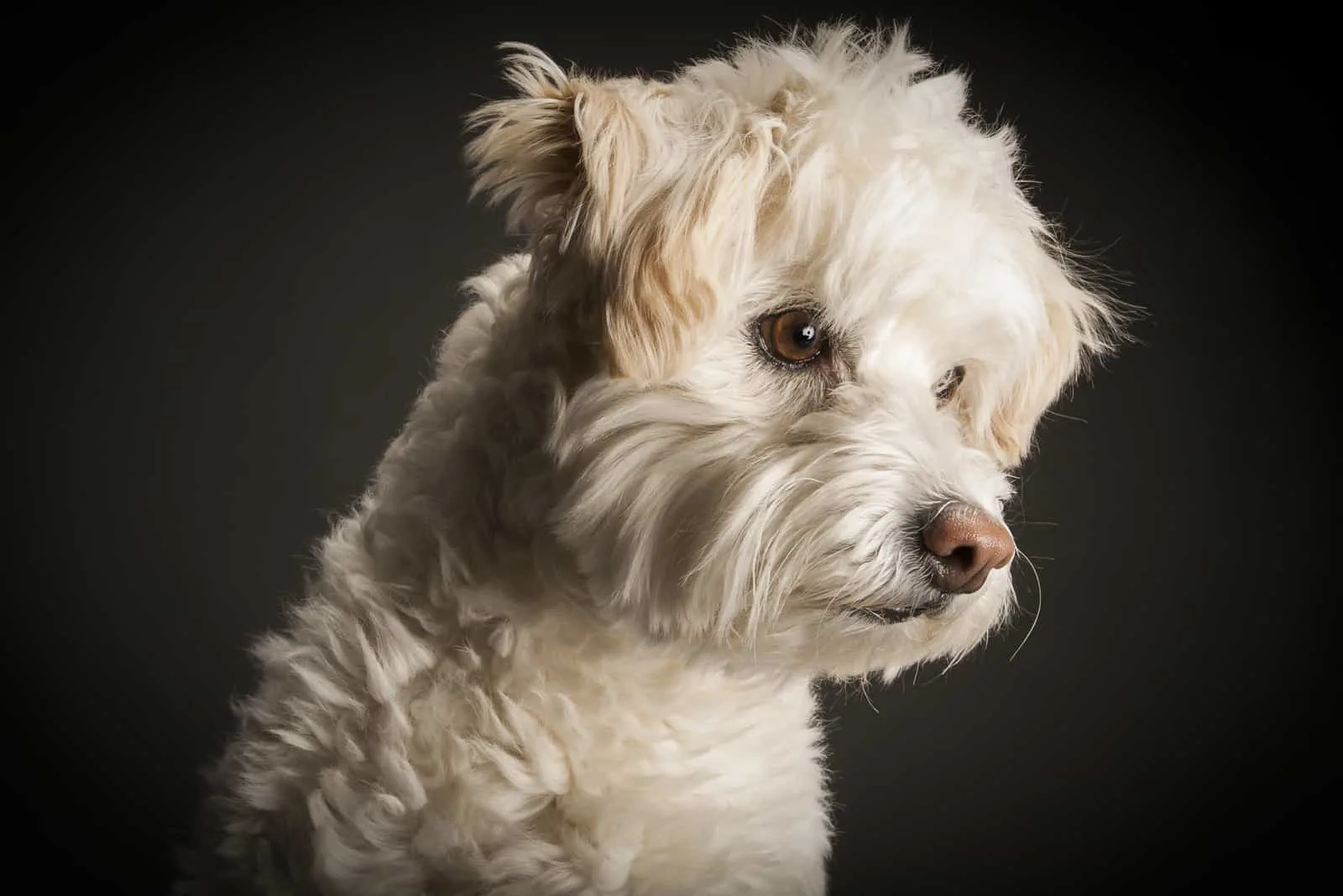 This breeding facility is the home of beautiful mixed breeds : Miniature, Moyen, and Giant Schnoodles!
Angela's Schnoodles is believed to be one of the best Schnoodle breeders in Indiana because of the way they treat their pups and adult dogs, as well as their clients.
This is a family-owned business that is highly successful because of the great amount of love and effort that the whole family invests in it.
The breeder prefers to either have puppies inside their home or with foster parents simply because that way, the Schnoodles are taught to be great family pets from early puppyhood.
Are They Good With Kids?
The Schnoodles from this breeding program are great with kids because the pups get used to them from an early age.
Early exposure to strangers, children, and other animals is crucial for the healthy development of a canine, and that's exactly what Angela's outfit advocates for.
Schnoodles are generally known as playful dogs that love to play with children of all ages, especially if they're trained well.
That doesn't seem to be a problem for Angela's pups, which are raised in an amazing family with plenty of love and care.
Purchasing Process
Those who want to adopt a puppy from this breeding place should complete the application form, with essential information about the preferred type of puppy.
If you want to reserve a Schnoodle, that will cost you $300, apart from the price of the puppy.
That being said, the Schnoodle puppy price can go anywhere from $2000 to $3300 depending on the type of the dog, its size, and its coat shade.
Additional Kit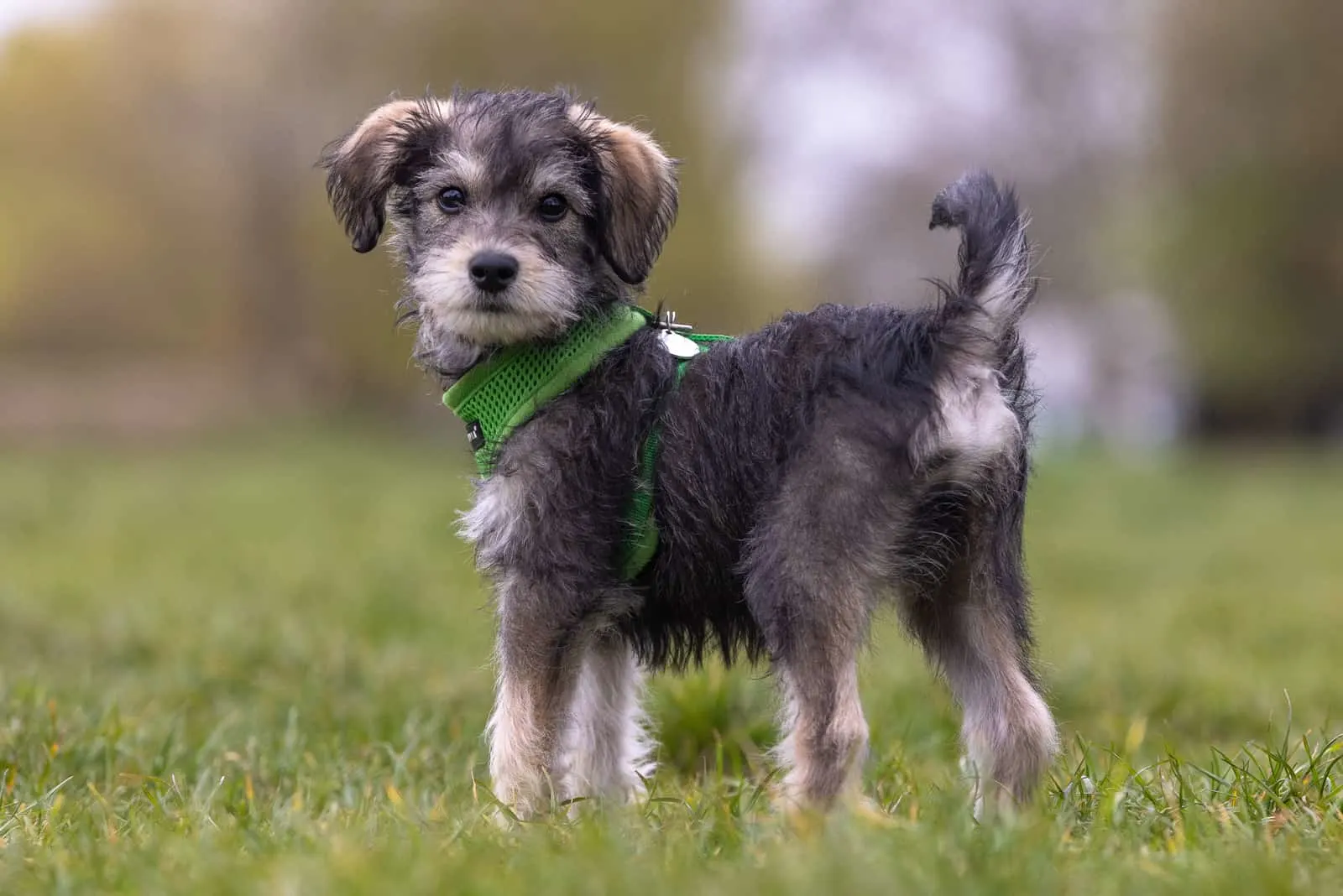 This breeding facility offers a unique service: a puppy supply kit that includes all pet necessities. It's quite difficult for a new owner to differentiate between puppy necessities and good marketing that'll make you buy something you'll never use.
To save you from trouble, this breeder offers a package that contains almost everything you need in order to welcome your new pup, including:
• A dog bed for a Schnoodle
• A brush for puppy coat hair
• Shampoo for puppies
• Cologne
• A bandanna
• A leash and a collar
• A nail clipper
• Dog food for a Schnoodle
• Essential vitamins
• A puppy scrapbook
• A blankie with the litter's scent
• Toys
Each item from the set is picked out by the breeder, so that the items match each pup individually.
Breeder Details:
Address: Bluffton, Indiana
Email Address: [email protected]
Official website: Angela's Schnoodles
Contact number: 260 728 2500
5. California Schnoodles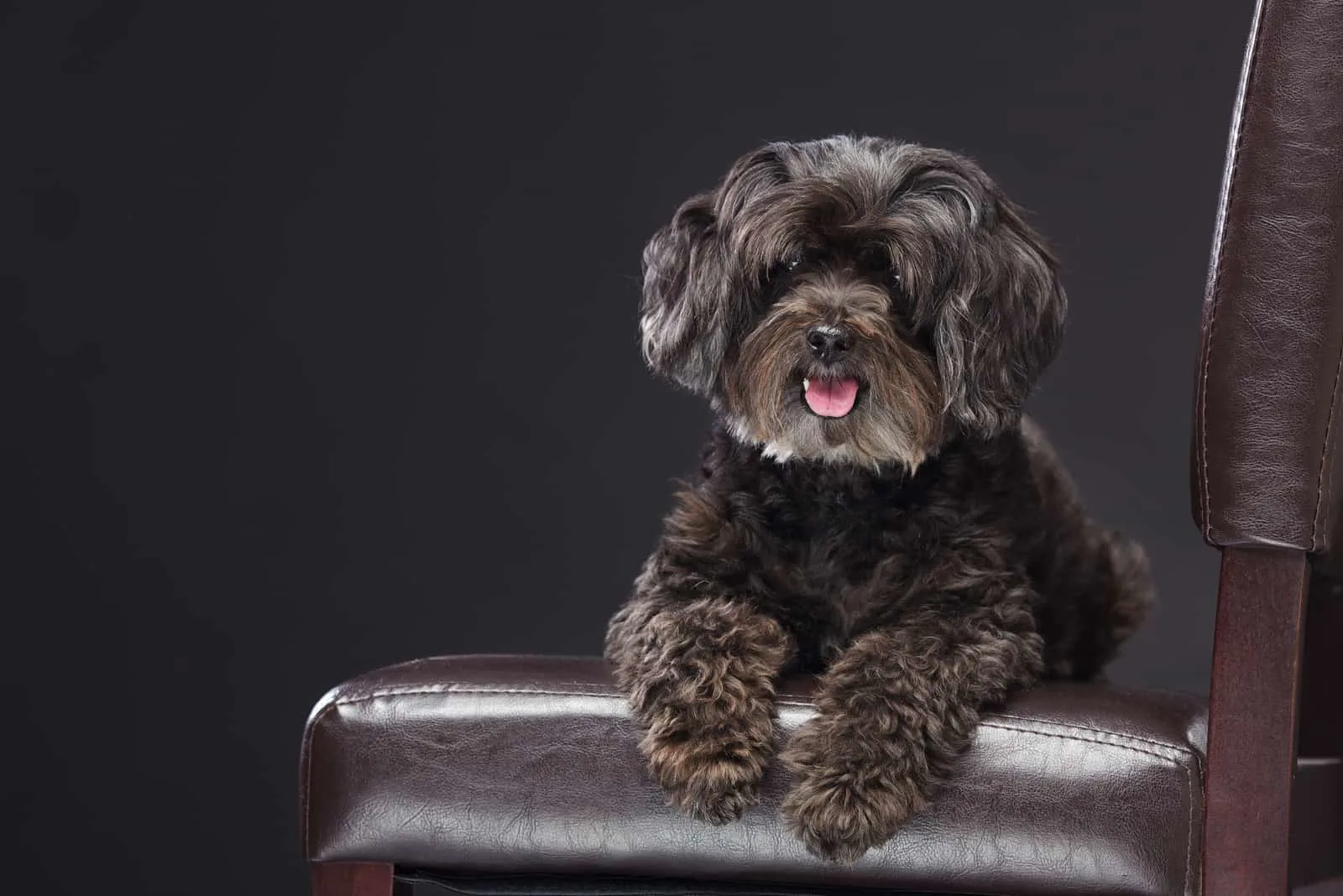 If you're looking for reputable breeders of Schnoodles in California, you came to the right place!
This breeding facility has been active for more than a decade, breeding only high-quality doodles, such as Sheepadoodles and Giant Schnoodles!
Every trustworthy dog breeder will take great care in producing and raising healthy pups, but it's still nice to hear that there's someone who breeds and trains puppies to be the pets they'd want for themselves.
Are California Schnoodles Hypoallergenic?
F1 Schnoodles are a non-shedding breed of dog, and they come from low-shedding Poodles and Schnauzers, so it's natural to say that they're hypoallergenic (to the joy of all those with allergic reactions to dog hair).
California Schnoodles offers puppies that won't cause you to sneeze or swell every time you sit on the couch with your pup.
Schnoodles and Sheepadoodles might not be acknowledged by the American Kennel Club (AKC) because they're mixed breed pups, but their parents are accepted as AKC's low shedders.
Many people aren't familiar with the fact that Schnauzers are hypoallergenic as well mostly because they have a dense coat with longer hair. However, they're low shedders, so you don't have to worry about any excessive hair around the house.
Purchasing Process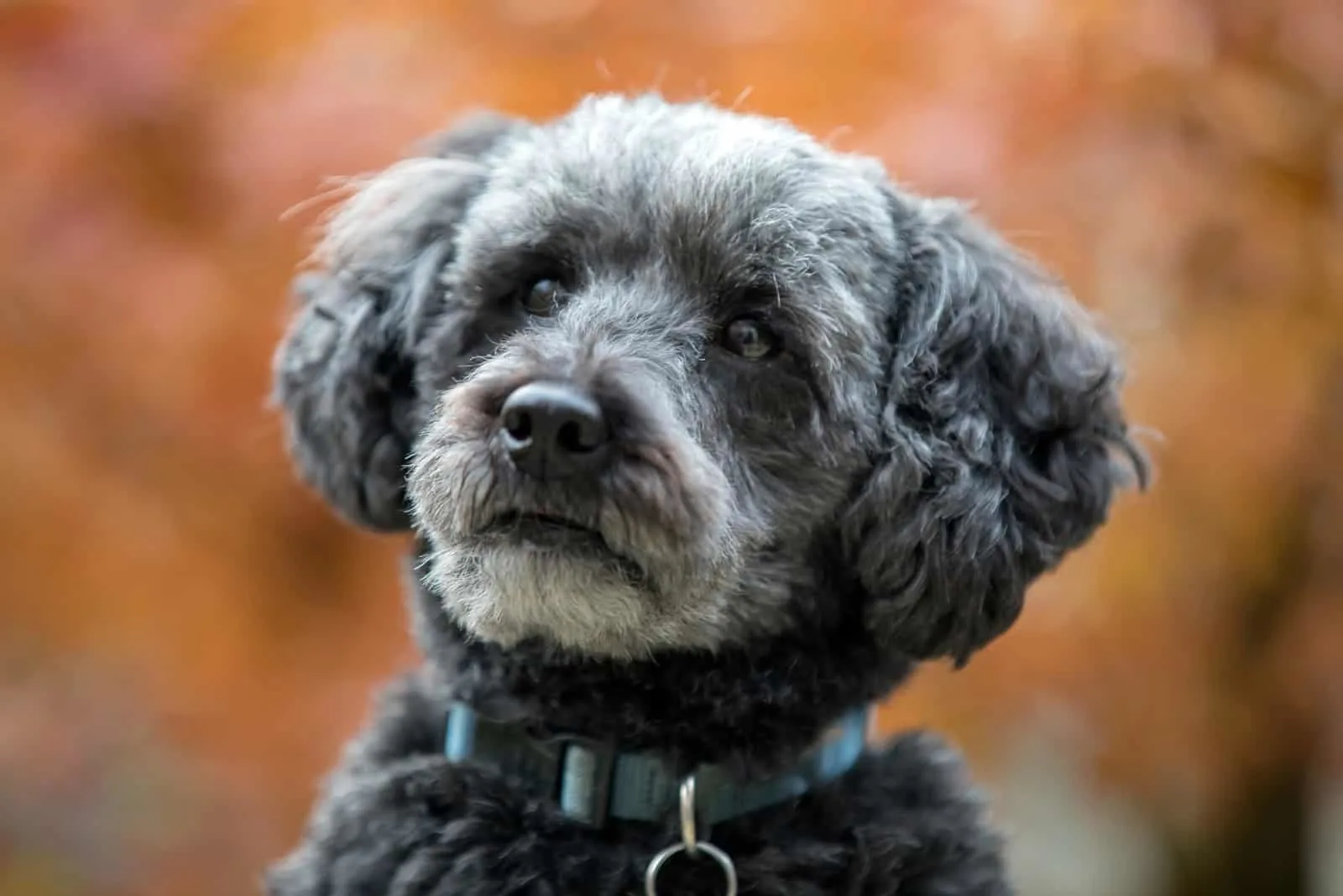 The adoption procedure is quite easy – all you need to do is contact the breeder who'll let you know all the details regarding the price, shipping, and any additional information you may need.
Every Schnoodle puppy from this facility is dewormed, vaccinated, and regularly examined by a vet.
Once your puppy turns about two months of age, you're free to pick it up and take it to its new home.
If you're not able to come and pick the puppy up in person, there are several options available from the breeder.
For those who live on the West Coast, the delivery can be done by car/truck. However, if you're located further away, the puppy can be shipped with the help of a flight nanny.
Breeder Details:
Address: Sacramento, California
Email address: [email protected]
Official website: California Schnoodles
Contact number: 916 539 8894
What Kind Of Dog Is A Schnoodle?
This is a very interesting type of pup that is a result of a well-mannered Schnauzer and a fluffy mini Poodle mix.
The definition above is a broad description of this amazing hybrid breed. If we go into details, it can be said that there are three types of Schnoodles based on the type or size of their parent breeds:
• Miniature Schnoodle – A mix of a miniature Schnauzer and a Poodle
• Moyen Schnoodle – A mix of a Moyen Poodle and a Schnauzer
• Standard Schnoodle – A mix between a standard Poodle and a Schnauzer
• Giant Schnoodle – A mix of a Poodle and a giant Schnauzer
Purebred Poodles and Schnauzers used to be very popular among small canines, but their crossbreed, the Schnoodle, has been high in demand for the last few years.
Schnoodle Coat Colors
Schnoodles inherit their coat colors from their parent breeds, especially Poodle shades, such as:
• Black and White
• Sable
• Apricot
• Silver
• Gray
• Black, etc
How Much Should You Pay For A Schnoodle Puppy?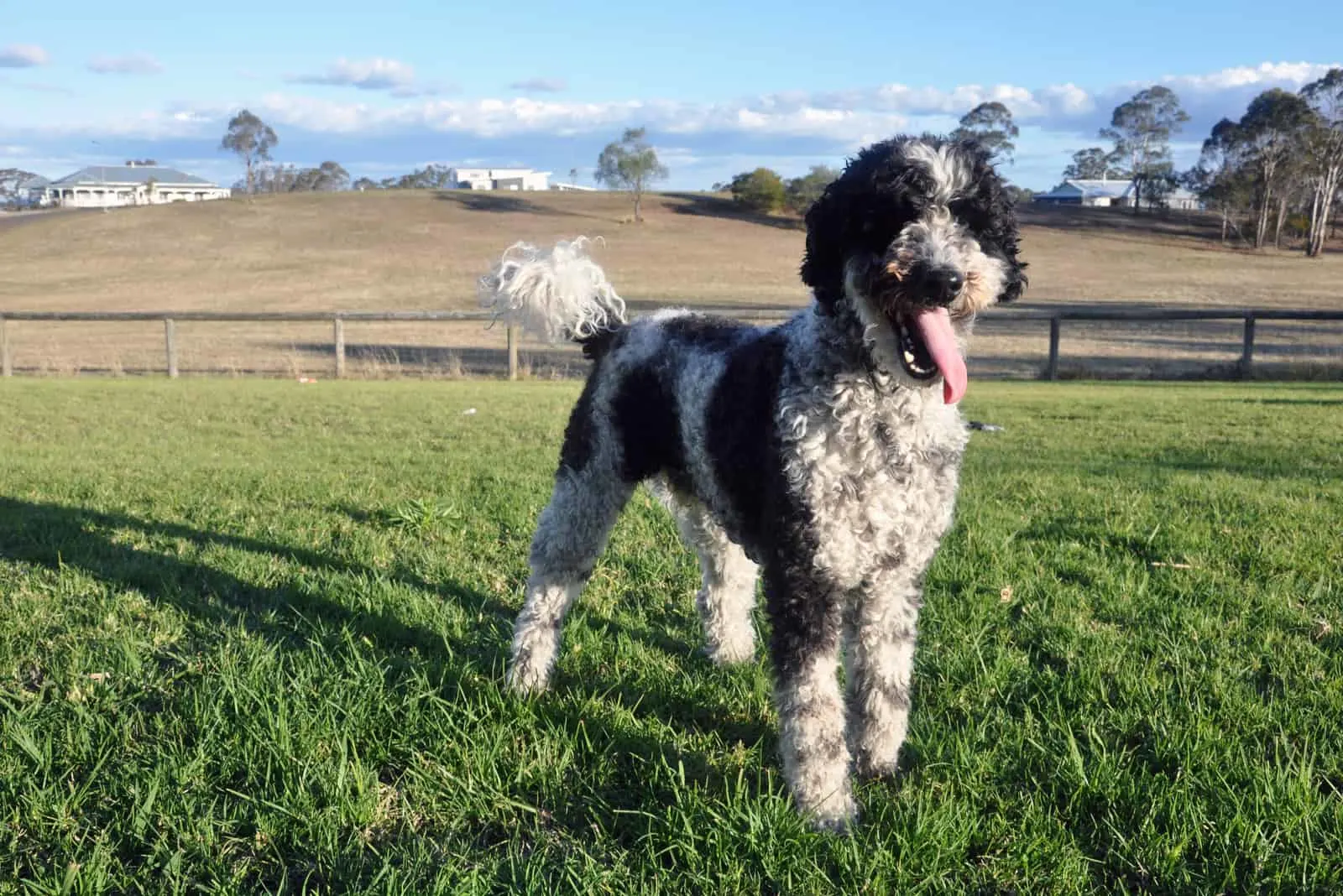 The answer to this question depends on whether you're looking to buy a Schnoodle pooch from a responsible breeder or adopt one from a rescue center.
If you want to buy a pup from some of the best Schnoodle breeders in the U.S., you might have to pay $3,000 or more depending on the bloodline, the coat colors, its well-being, etc.
However, if you decide to adopt a pup, that'll cost you up to $500.
Although it's not always easy to differentiate between a reliable and an unethical breeder, make sure to do thorough research on the facility you want to get your future pet from.
I'm sure it won't take you long to recognize a puppy mill once you see one, but there are never enough warnings.
What Problems Do Schnoodles Have?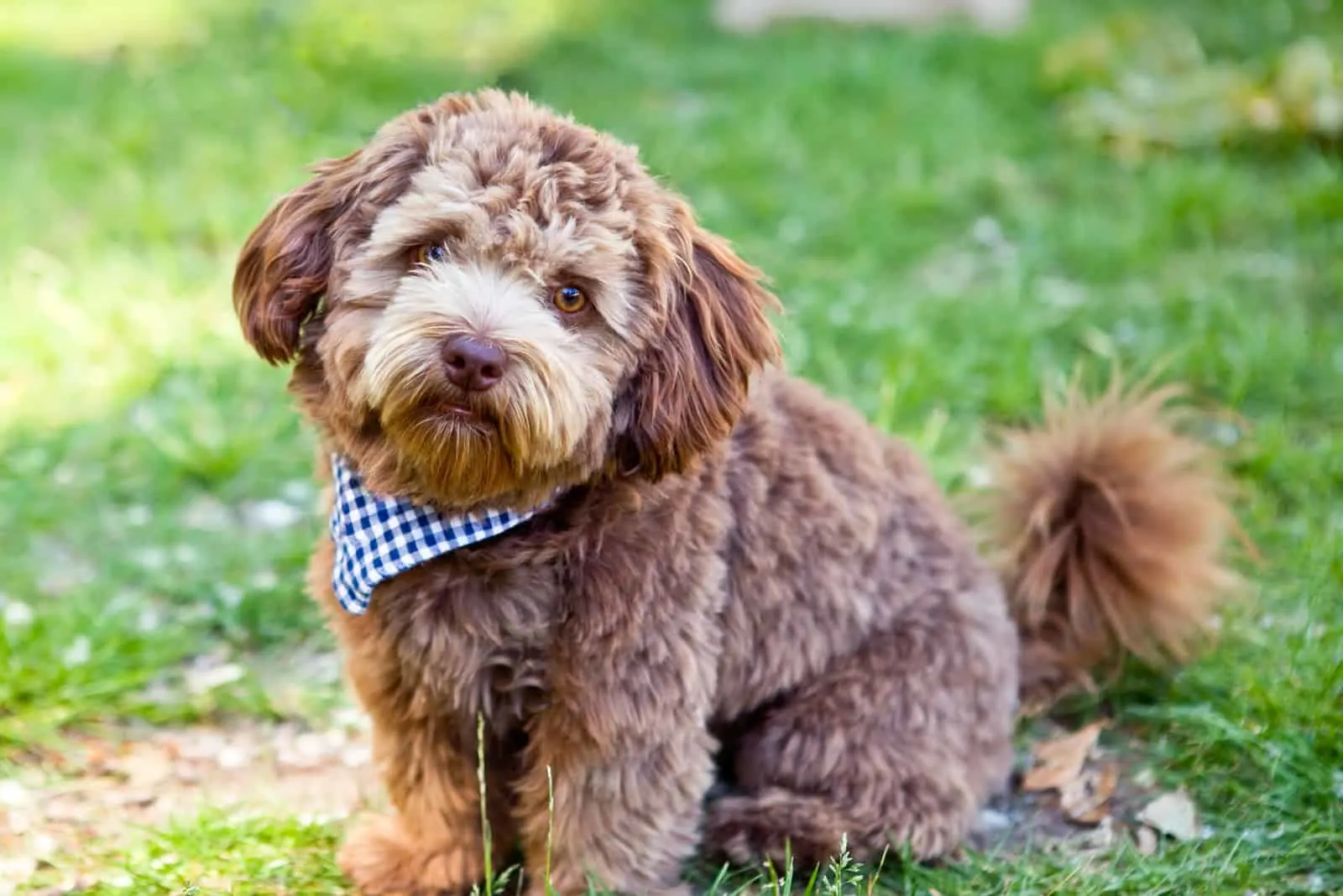 Designer breeds are usually healthier than their purebred parent breeds, but that doesn't mean they come without risks of health issues.
Here are some of the most common health conditions that might appear in Schnoodles:
• Epilepsy
• Diabetes
• Patellar Luxation
• Addison's disease, etc.
Most of the issues mentioned above can be treated partially or completely, but only with regular health check-ups.
Best Schnoodle Breeders: Final Thoughts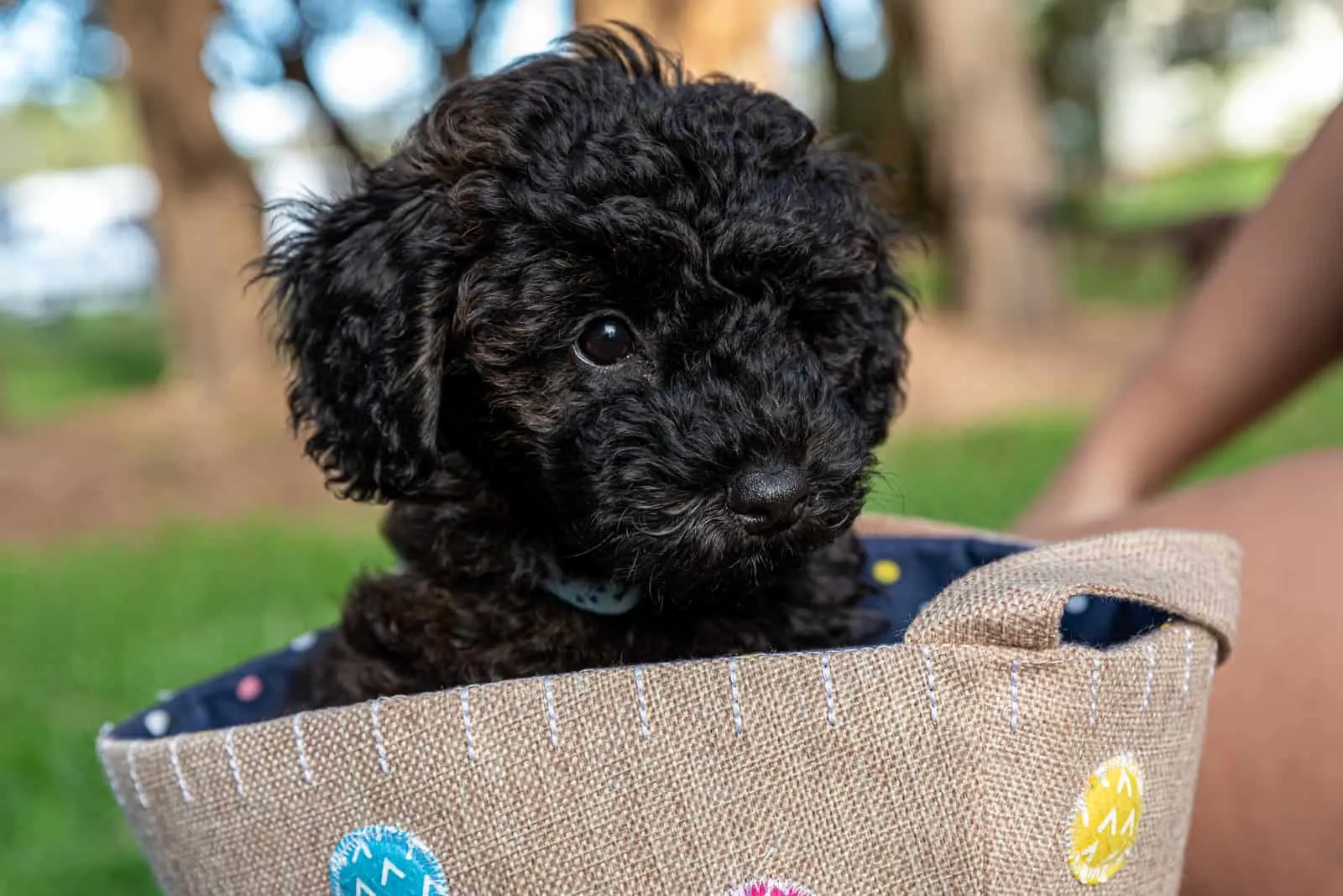 There are plenty of trustworthy breeders of this astonishing crossbreed in the U.S. However, this list contains only the best Schnoodle breeders that have years of experience and positive testimonials behind them.
Every pup from these breeders will become a great family pet, including those families with small children.
All breeding facilities from this list take great care of the pups' physical and mental health.
What I love the most about these breeders is that they all provide proper training for their Schnoodle puppies during the first few weeks of their life.
Once you find the right breeder and the perfect pup, all you need to do is get prepared in time for its arrival by getting the best food for Schnoodles, a comfy dog bed, and a cute collar and leash, among other necessities. If you don't know where to start, you can check out popular shopping sites, such as Amazon and Wal-Mart, or retailers specializing in pet equipment, such as Chewy.
READ NEXT:
Top 15 Toy Poodle Breeders In The U.S. And A Buyer's Guide!
Phantom Poodle – The color and beyond