Gentle giants named Bernese Mountain Dogs have always been a favorite of mine.
They're super sweet, regal, and absolutely amazing. Everything about these dogs is big, including their demand in the States. Thank you, Beethoven movies!
People in the States are going crazy after these cuddly giants. If you are, too, then you should know where to find a healthy puppy from a good source.
Well, what can I say… I've done the research for you.
Follow me!
Bernese Mountain Dog Puppies For Sale
I will never recommend puppy mills, unreliable breeders who are only after the money, or hobby breeders without any experience. Instead, I will offer you the ultimate list of the best Bernese Mountain Dog breeders in the States.
I couldn't fit in all the states, but here are the ones where this dog breed is very much in demand. Hope you'll enjoy it!
Best Bernese Mountain Dog Breeders In Texas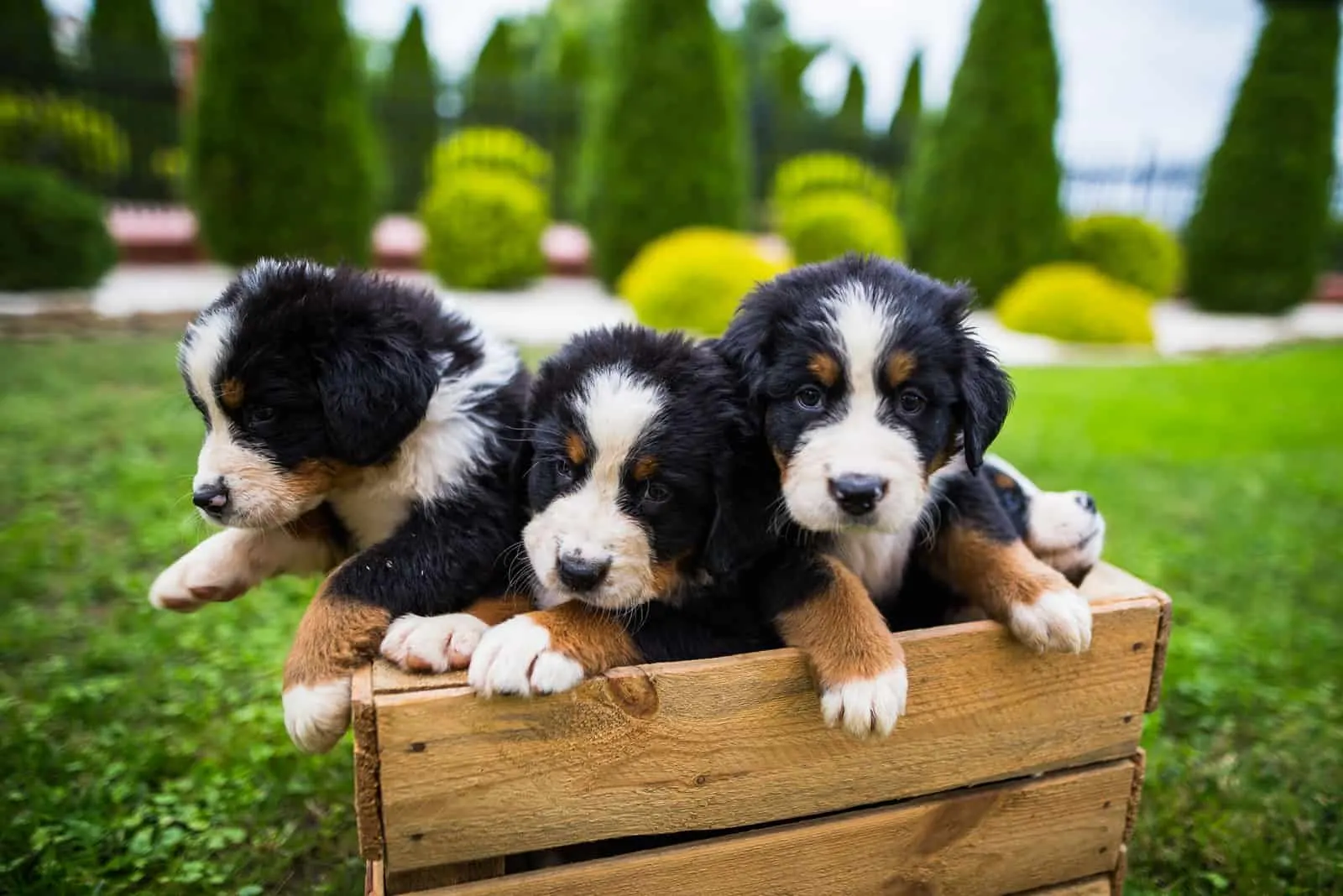 Nested in north Fort Worth, Bernese Mountain dogs are right where their ancestors used to be: on a dairy farm surrounded by green pastures and cattle. For a legendary Legen Dairy Berner, you will need a couple of thousand dollars, precisely $3,500. To save you a spot on their waiting list, the breeder will ask for a $400 deposit.
Sure, these pups are hella expensive, but you won't find a sweeter or gentler big dog that could double as your guardian.
Location: Keller, TX 76244,
Phone: (817) 381-8765
Best Bernese Mountain Dog Breeders In Colorado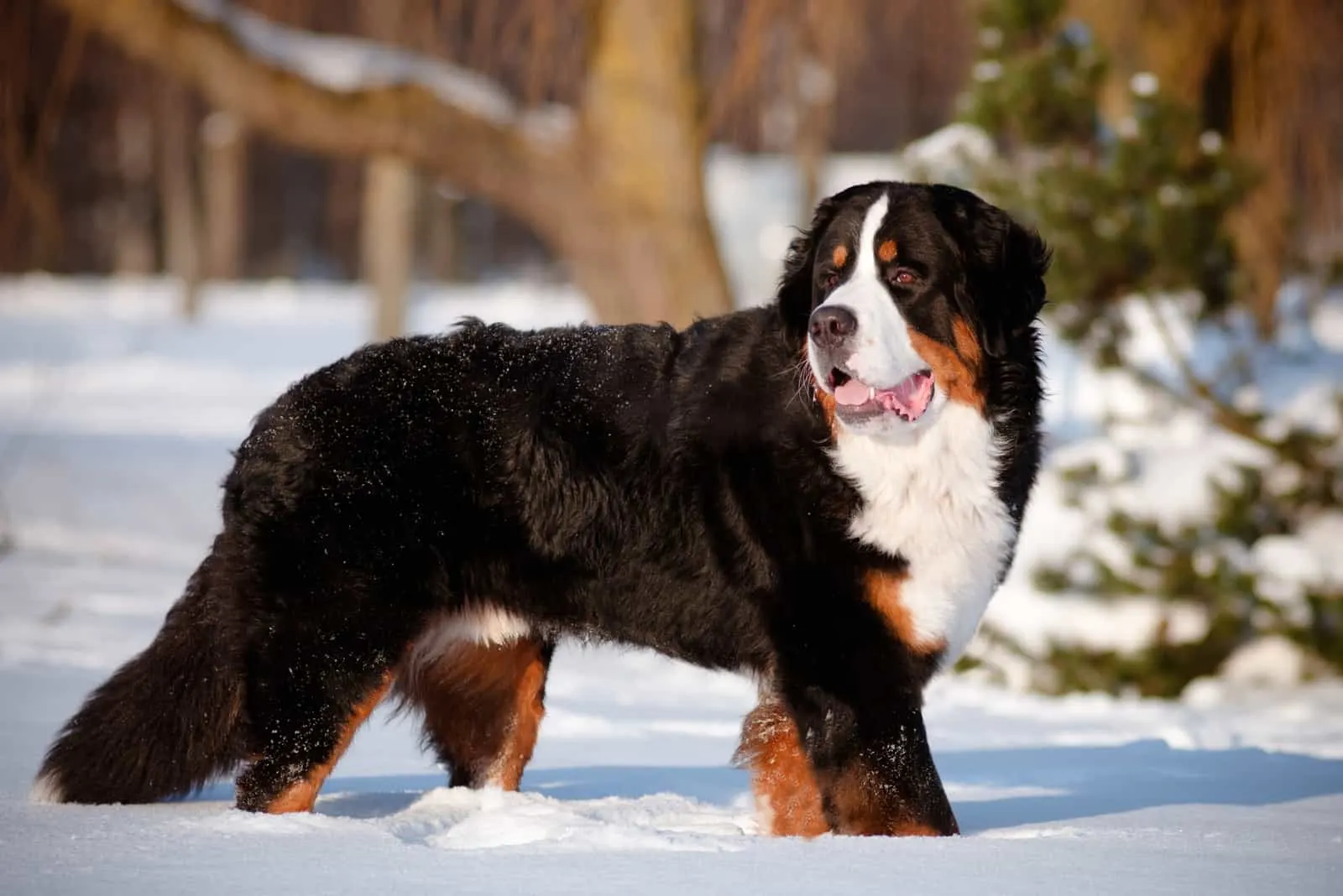 Nothing better than a family business completely focused on raising beautiful puppies, right? Well, Haystack Acres agrees with us. That's why they're breeding terrific Bernese Mountain Dogs straight from their home. The puppies spend their early puppyhood inside, and they're being whelped there, too.
Haystack Acres guarantees that all puppies have international champion bloodlines. They're protected with OFA, EmBark, PennHIP, CERF, DM, VWD, and EIC health guarantees.
You really don't have to think for too long if Haystack Berners are on your list. These sweet pups are perfectly raised and ready to show you what love is.
We have also gathered other reliable Bernese Mountain dog breeders in Colorado in one place, so make sure you check them too!
Breeder's name: Lynn Hindman
Location: 6060 Niwot Rd, Longmont, CO 80503
Phone: 720-530-0783
Best Bernese Mountain Dog Breeders In California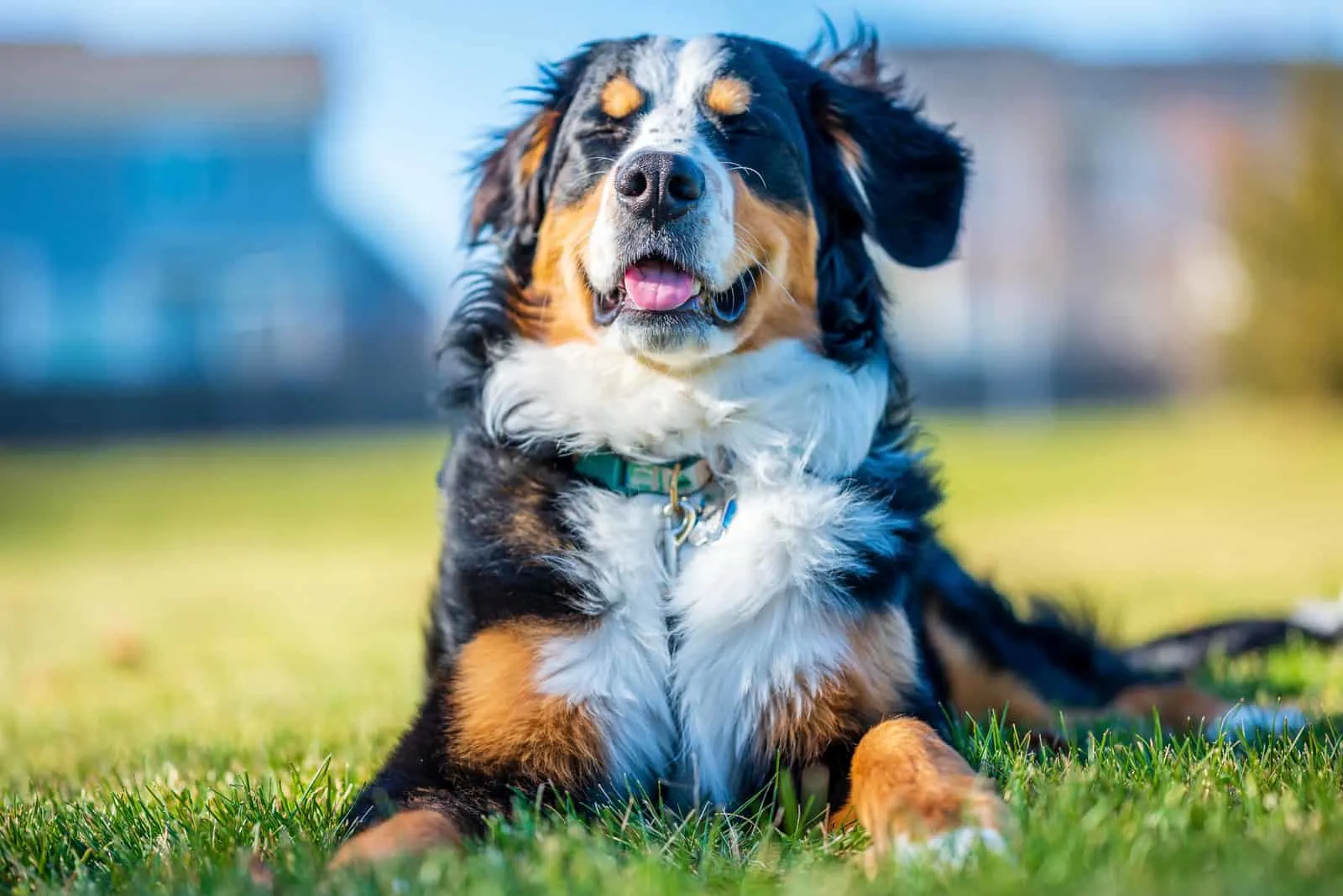 Hidden far from the eyes of the public on their 12.5-acre farm live Dan, Celia, two sheep, three cows, and their Bernese Mountain dogs. This lovely little farm is home to happy animals that coexist in perfect harmony.
Since 1992, this valuable breeder has been bringing top-notch quality Berners into the arms of lucky people. There is no doubt about their quality. Sunshine Berners has origins in Sweden, Canada, Belgium, and Norway. They're good working dogs, better champions, and even better friends.
If I were you, I'd be calling Dan and Celia right now.
Breeder's name: Dan and Celia Cuellar
Phone: 1-530-549-4623
Email: [email protected]
See More: Best 5 Bernese Mountain Dog Breeders In California
Best Bernese Mountain Dog Breeders In Ohio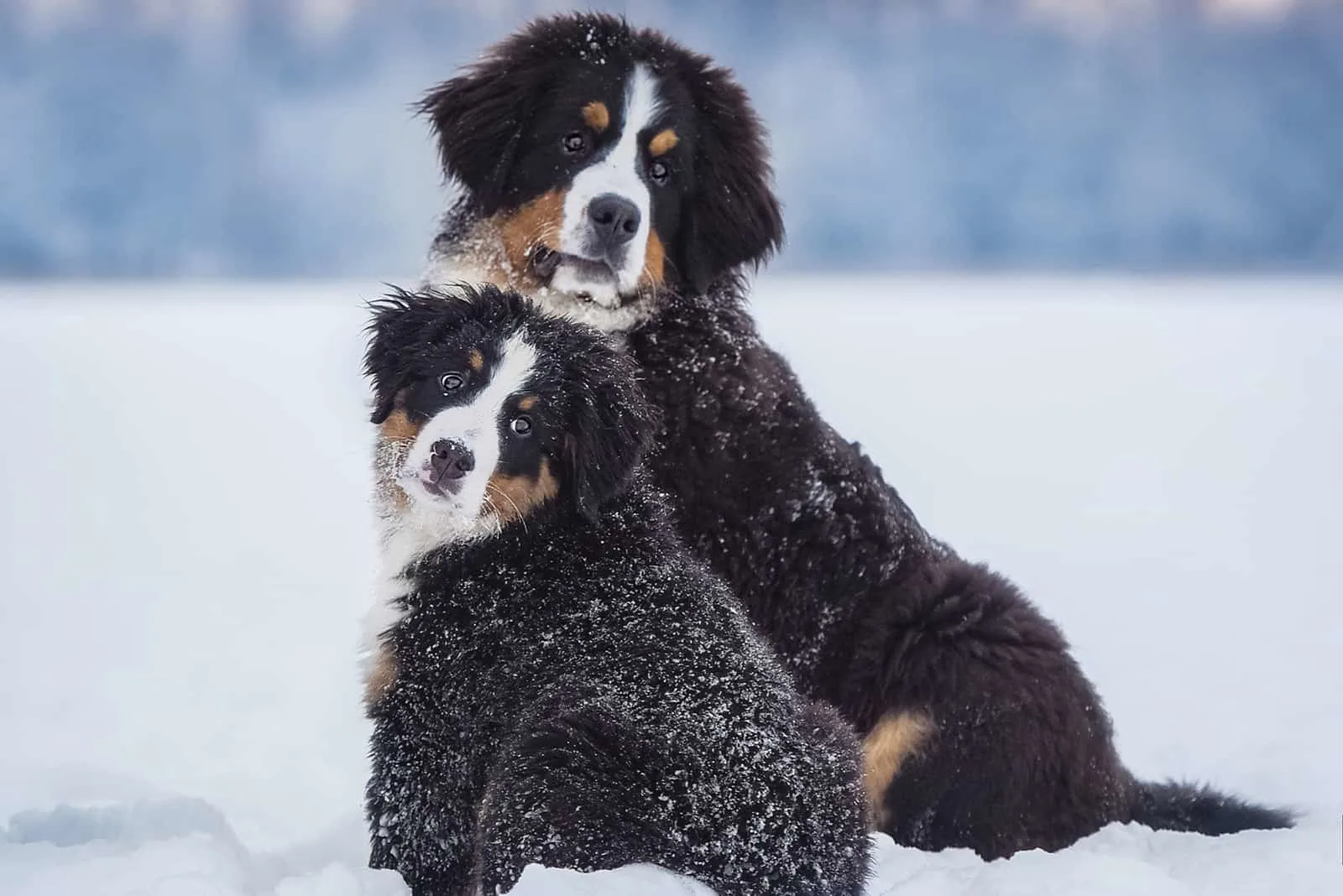 Being a small, home-based breeder can only mean one thing: these guys are far more dedicated to their Berner Sennenhund. Why? Because they breed and raise inside their house, making Berner puppies perfect family dogs and valuable members.
The Emerald Acres Bernese breeder has been breeding dogs for a while now, but just recently, they've started with conformation dog shows. And, they're doing great! Emerald Berners are dogs with pedigrees. They love roaming around the ranch, playing with other animals, and acting as draft dogs – just like their ancestors!
Emerald Acres is honest about their pups. All of them have been through socialization lessons, vaccinated, checked, and bred to exclude genetic issues.
I recommend these amazing people because not only do they offer you health guarantees for their Berner-Garde puppies, but they will also give you lifetime support in terms of advice about raising the dog.
Location: Walnut Creek, Ohio
Phone: (330) 893-7045 or (330 763 3728)
Email: [email protected] or [email protected]
Related: 9 Best Bernese Mountain Dog Breeders In Ohio
Best Bernese Mountain Dog Breeders In Maine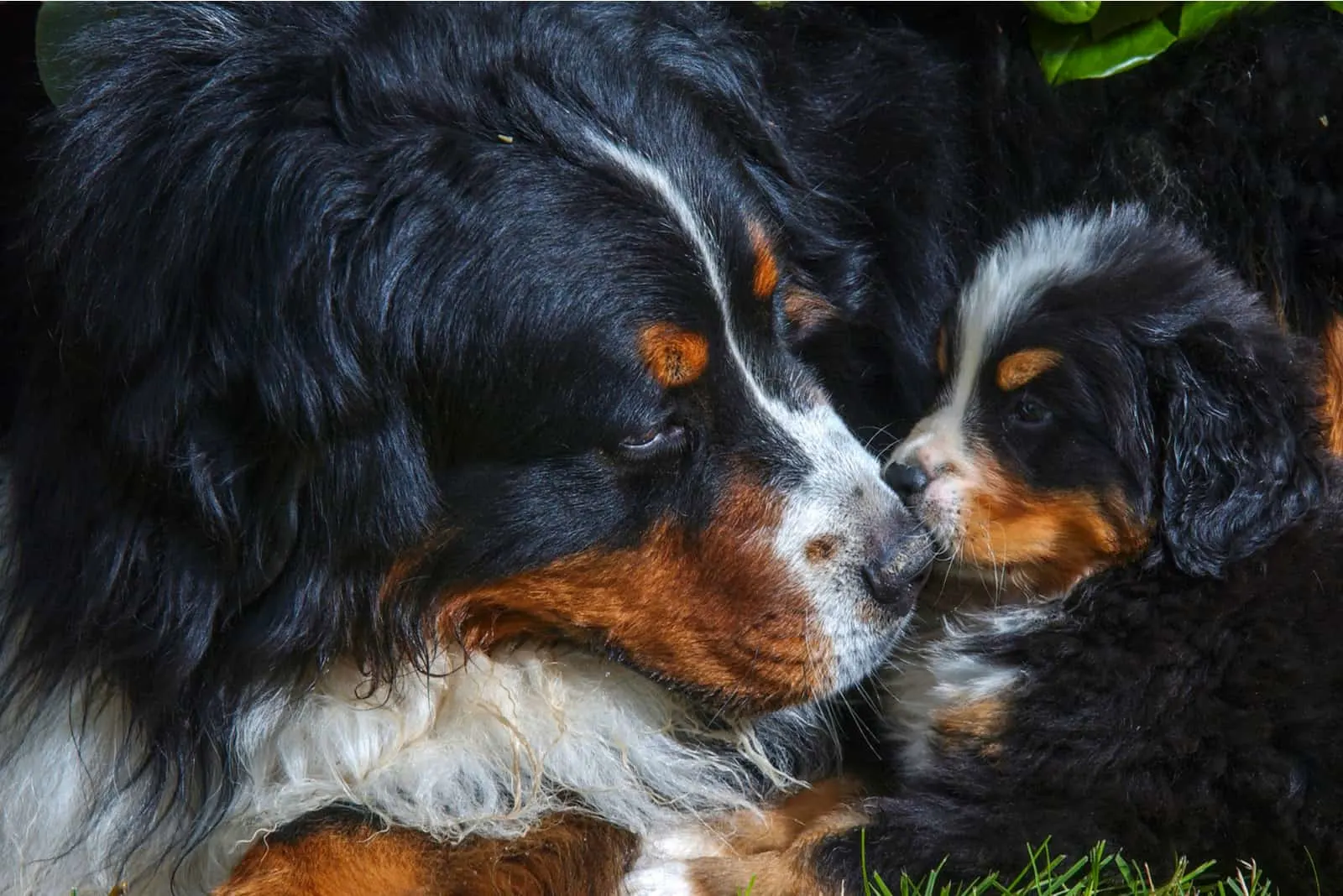 Poodles, chickens, horses, goats, and Bernese Mountain dogs… that's everyday life for Al and Sheila; a couple from Levant, Maine. And, man, they're loving every single day spent on this little farm!
Bernese Of Maine dogs are ultimately spoiled, pet-quality Berners. The pups are born and raised inside, never seeing a kennel in their life. Al and Sheila have lots of kids and grandkids, so they're spending time with people, and learning how to become a perfectly-socialized dog breed.
This breeder also carries Bernedoodles from time to time. However, today, I'd like you to focus on the purebred Bernese litters and choose a puppy for yourself. Al and Sheila encourage all potential puppy buyers to come and meet their big, lovely family.
Breeder's name: Al and Sheila
Location: Levant, Maine
Email: [email protected]
Phone: (207)735-6671
Best Bernese Mountain Dog Breeders In Massachusetts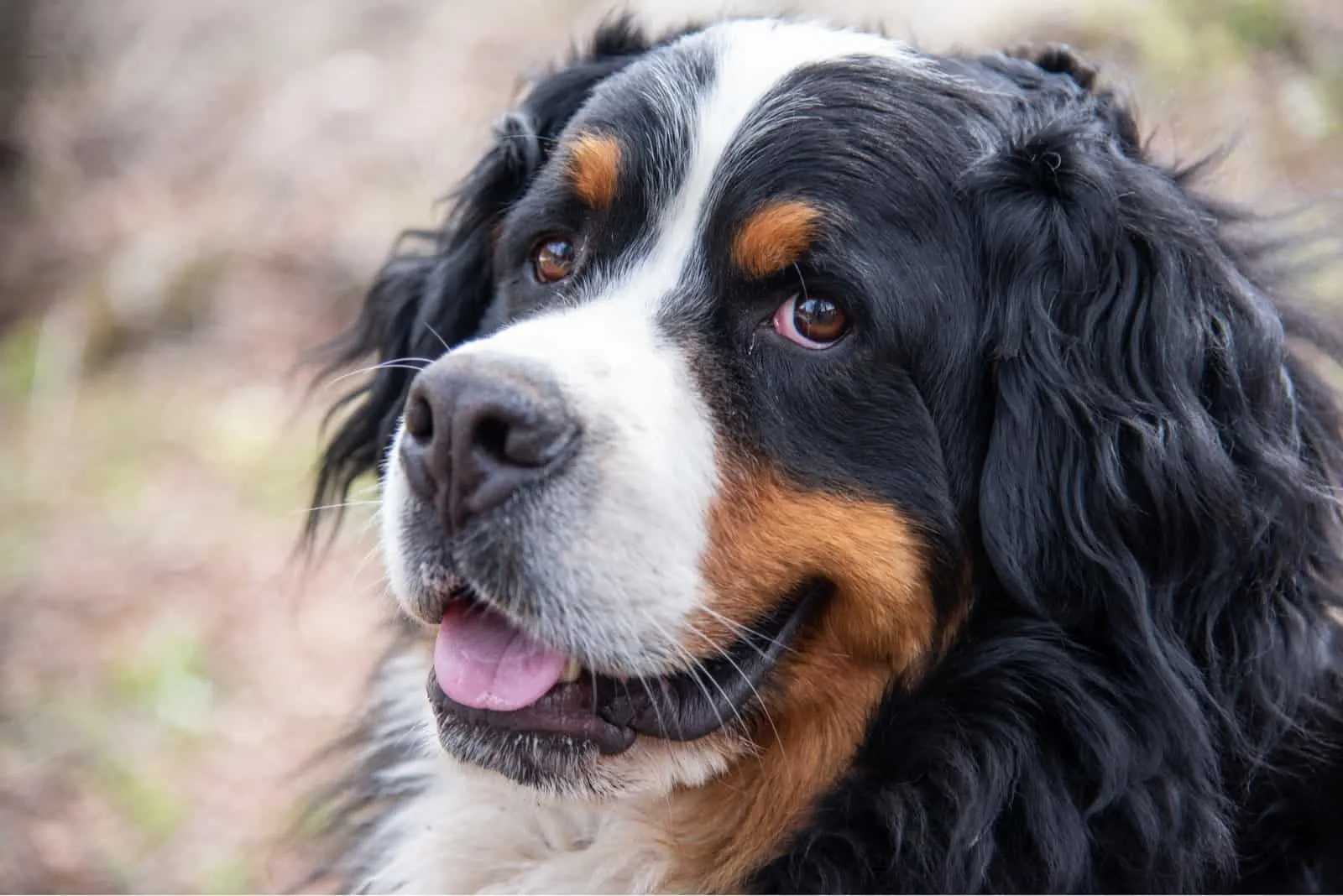 When Diane got her first Berner in 1995, named Boomer, she never thought that Bernese Mountain dogs would become her obsession and life path. The whole family fell madly in love with Boomer. And, the rest is history.
Even though Diane doesn't breed conformation-quality dogs, her Berners are an inch away from that. Being so darn charming, Mystic Berners are the first stop you should take when looking for puppies in Massachusetts. And, not just puppies! Mystic Berners also sell adults from time to time. So, make sure you check out their website for new updates.
Breeder's name: Diane Smith
Location: Bolton MA, 01740
Email: [email protected]
Best Bernese Mountain Dog Breeders In Michigan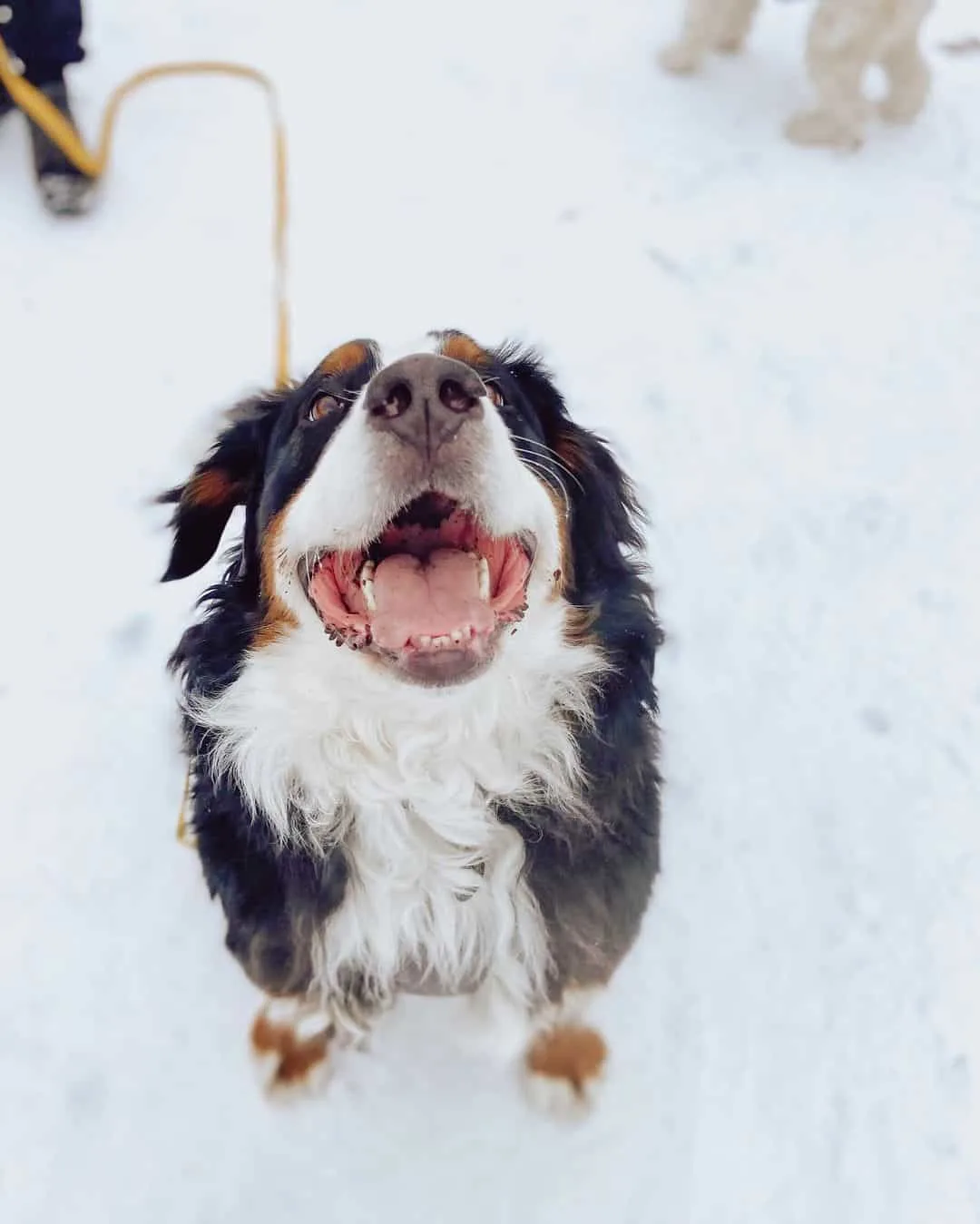 Photo from: @albert_mountaindog
Southern Michigan's best source for high-quality Bernese Mountain Dogs is the Blackstone Berners breeder. This is another family-run breeding business that I recommend. Not only do they do numerous health testings, but they also give immense love to their adorable Bernese Mountain Dog puppies.
Blackstone Berners come in three coat color variations: black and white, tan, and tri-color. Their prices range from $2,500 to $3,000. This is perfectly appropriate for a purebred Bernese. Imagine you're importing one from Switzerland, hah!
Blackstone has a lot of useful breed information on their website, and I recommend you check out what their puppies come with. I hear the whole deal is absolutely worth the money you pay.
Location: Colon, MI
Email: [email protected]
Phone: 3123994757
Best Bernese Mountain Dog Breeders In New York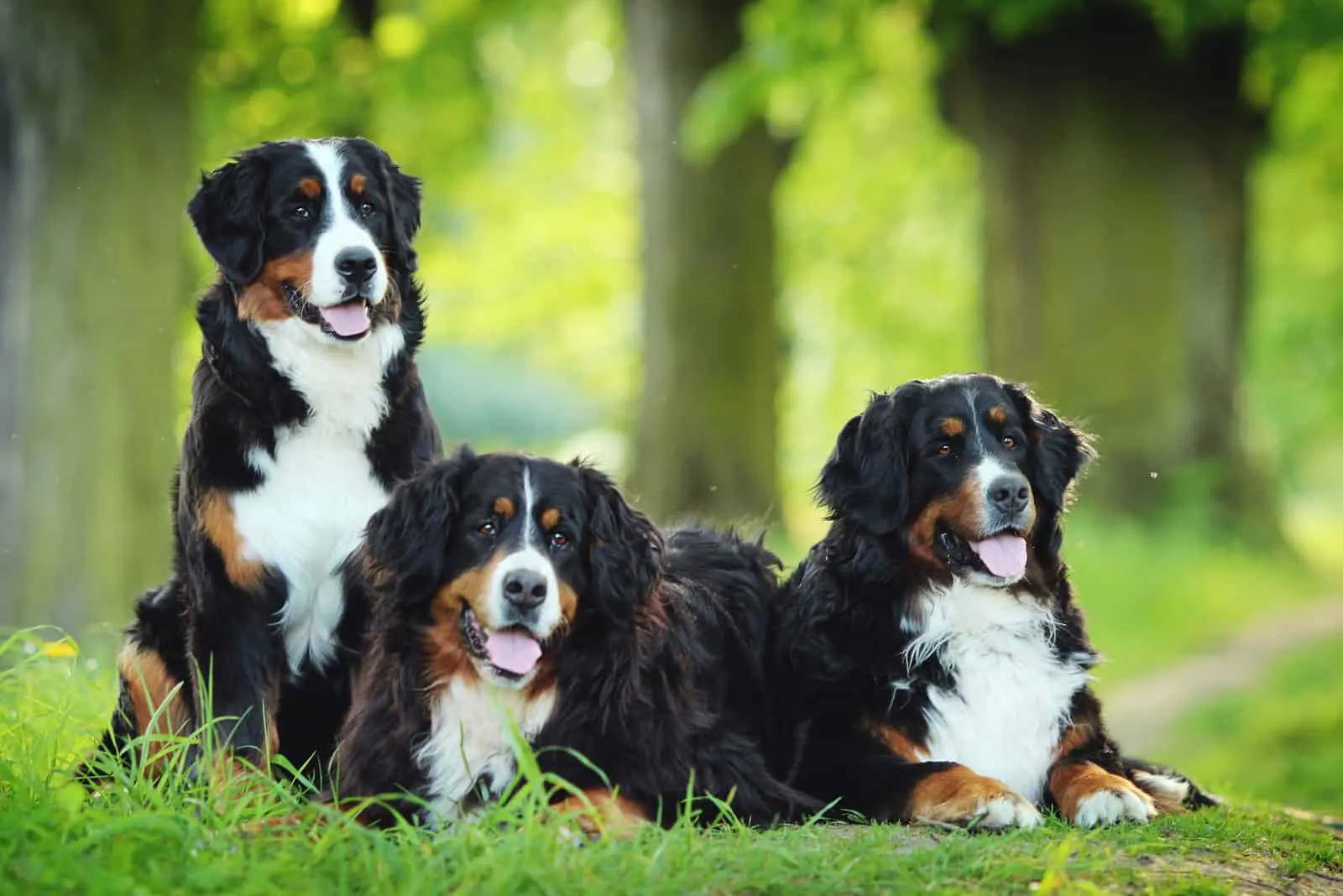 Westchester puppies is a paradise for animal lovers. They carry not only Berners, but other animals, too, like our feline friends. But, we're here to admire the beautiful and robust large dog named the Berner.
This online breeder takes care of purebred and designer pooches, but that's not only what he does. In fact, Westchester Puppies offers groomer's service, training, and even daycare if you're from the area!
The breeder urges you to contact them for further information on a specific breed, such as health warranties, potential health issues, price, etc.
Location: 26 South Central Avenue, Hartsdale, Westchester, NY 10530
Phone: +1-914-437-7600
Email: [email protected]
Best Bernese Mountain Dog Breeders In Illinois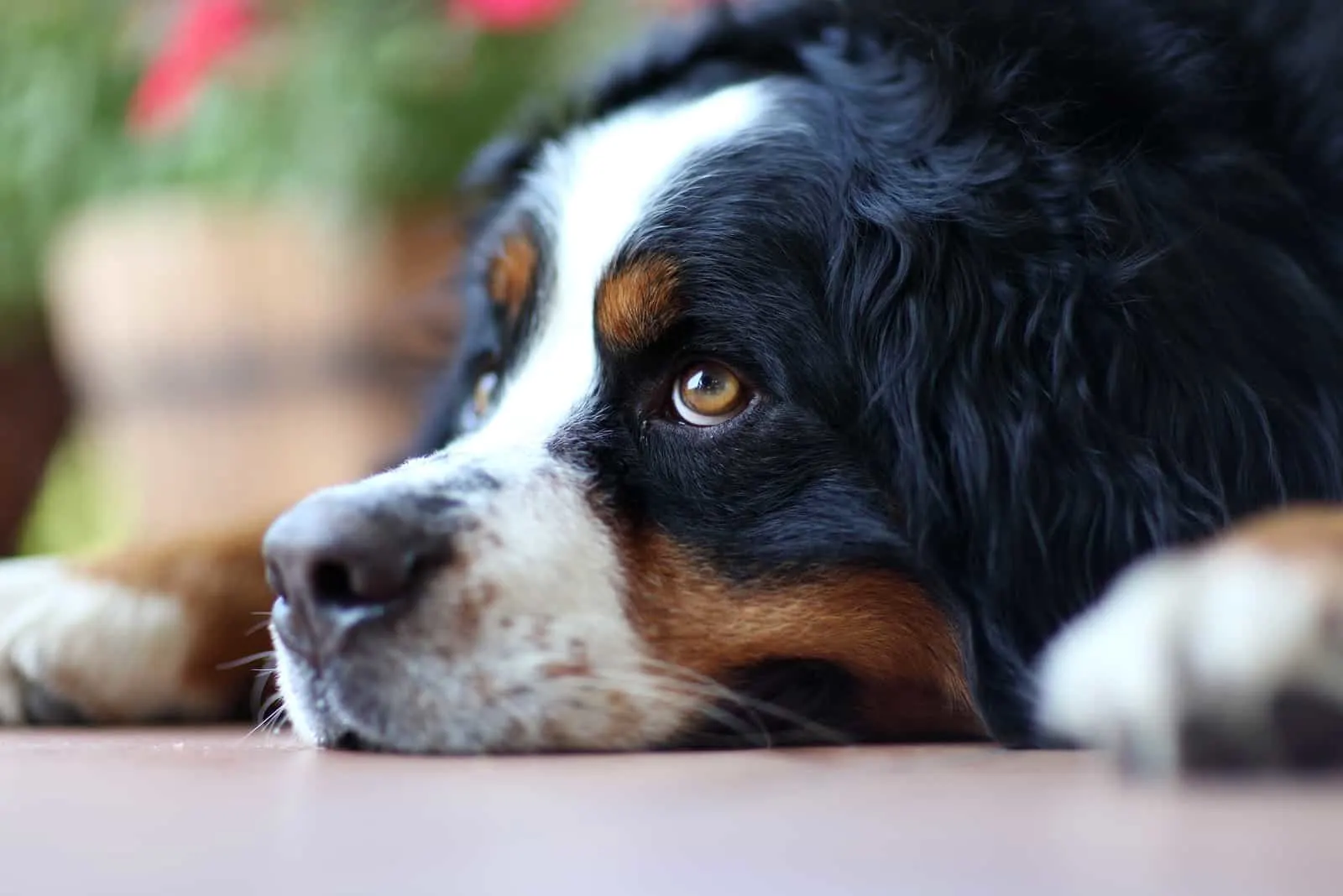 Life at Walnut Valley is as busy as a bee. Breeders there have dedicated their entire lives to breeding amazing pups. Well, they're doing great so far. I simply had to include a Bernedoodle breeder on this list because they're equally as great as any purebred Berner.
The reason why I'm so fond of Walnut Valley is because they won't let their puppies become adult dogs without proper supervision. They conduct all sorts of tests to find out if their puppies are completely healthy. Just in case, they offer a two-year health guarantee.
Walnut Valley breeds several Bernedoodle types, including the F1 mini, the F1 standard, the F1B mini, and the tiny Bernedoodle. Despite not being approved by the American Kennel Club (AKC), Bernedoodles are magical companions worthy of your time.
Breeder's name: David, Anna, Keturah
Location: 11970 E 400th Ave, Flat Rock, IL 62427
Phone: (812) 821-6166
Best Bernese Mountain Dog Breeders In North Carolina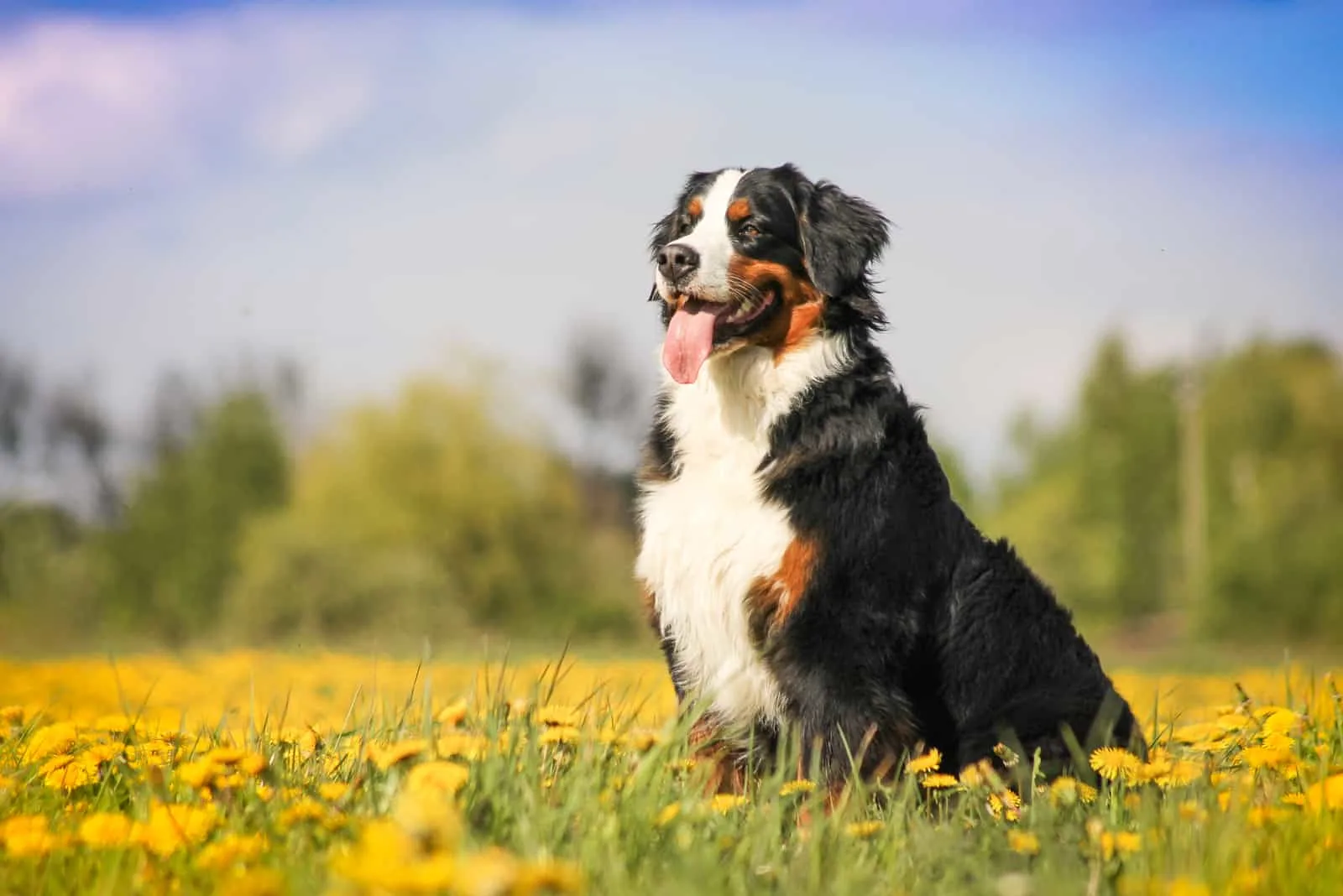 Over 17 years of breeding experience has taught Ricky Berners to become the best of the best in North Carolina. Their AKC-approved Berners are thriving in every possible way. You shouldn't be worried about buying from this breeder as they have a special focus on their dog's well-being.
Ricky Berners screens for potential health problems like hip dysplasia, elbow dysplasia, or PRA (Progressive Retinal Atrophy). Their vet will examine the puppies before they are ready for adoption. However, Ricky Berners wants you to sign a contract promising a few things (which
I'm okay with). For example, you have to be okay with spaying or neutering puppies before they turn seven months of age.
Head to their website and check out other requirements they have for you.
Best Bernese Mountain Dog Breeders In Virginia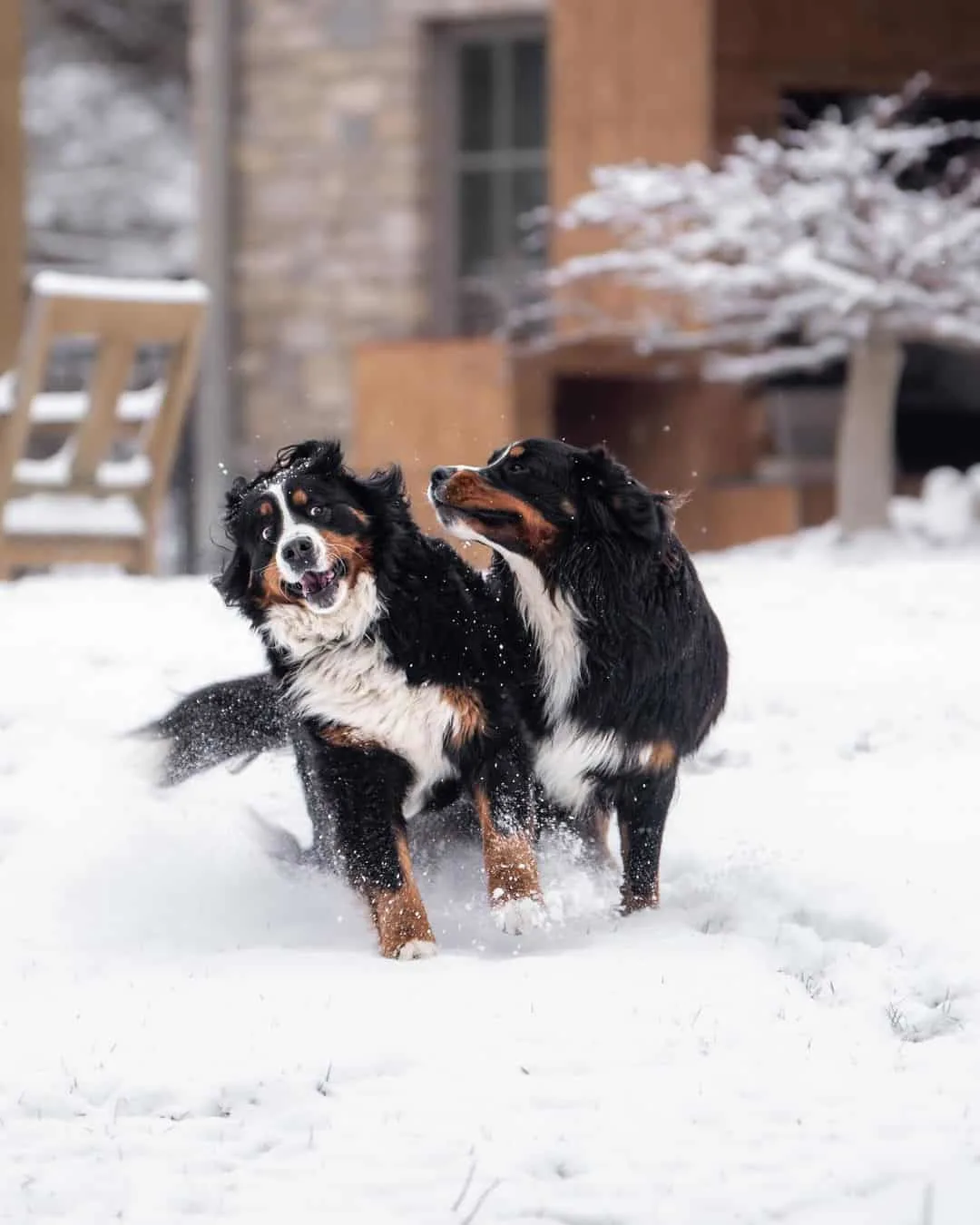 Photo from: @thebernerbunch
Katarina and Kevin Schmidt carry more than just one dog breed. But, this shouldn't concern you. Besides Golden Retrievers, they have Golden Mountain dogs, and, of course, the Bernese. Their website is a bit outdated, but they encourage you to reach out and ask for fresh photos of their puppies.
Kevin and Katarina live on a spacious farm surrounded by their dogs, cattle, goats, and horses. Everyone loves it here!
As for the dogs, Canyon Meadows carries AKC-registered black and tan, and rust and white Berners with the sweetest and calmest temperament. These big babies are loyal to death, devoted to their family, and absolutely divine.
I won't list what their Bernese puppies come with. You'll find that out. I can only say you won't be disappointed in what you learn.
Breeder's name: Katarina and Kevin
Email: [email protected] or [email protected]
Phone: 253-431-6347
Best Bernese Mountain Dog Breeders In Minnesota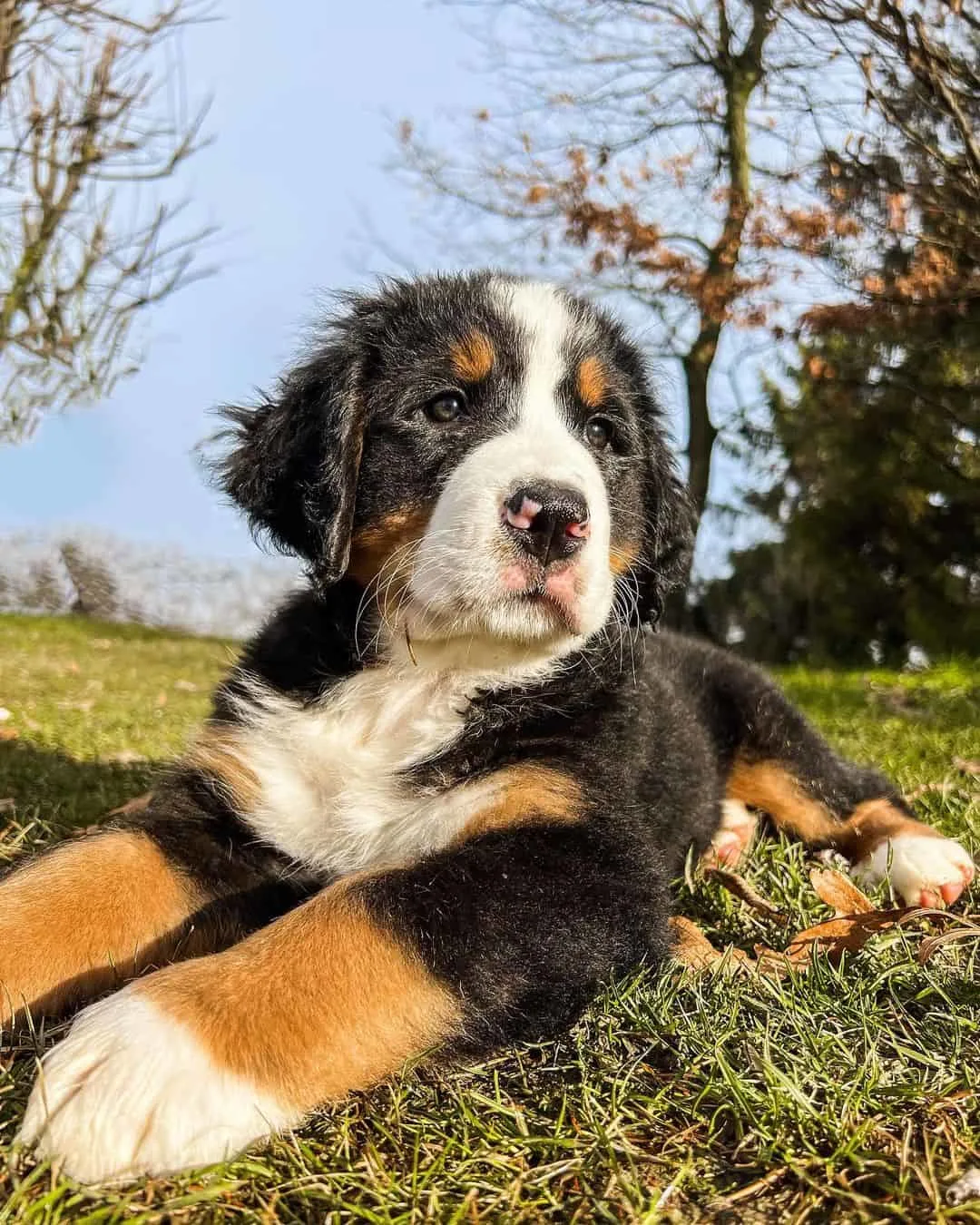 Photo from: @giorgia_bernese_
Swiss Bliss Bernese Mountain Dogs
Swiss Bliss Bernese Mountain Dogs have been breeding the finest Berners in Minnesota since 2008. With a little help from her mentor, Koreen has been taking care of BMD puppies with the utmost love and care.
She has been working hard and improving her breeding practice so much that I can only add that I'm impressed with so much love for a single dog breed. Yes, she breeds only BMDs. At the moment, there are no available puppies, but if you call her, Koreen will let you know when they expect the next litter.
Breeder's name: Koreen Speegle
Location: 20670 207th Ct W, Lakeville, MN. 55044
Email: [email protected]
Phone: 651-248-6470 (Koreen)
Besides this list of Bernese Mountain dog breeders in the US, we have also put together the best Bernese Mountain dog breeders in the UK, so check them too!
Why Should I Get A Bernese Mountain Dog?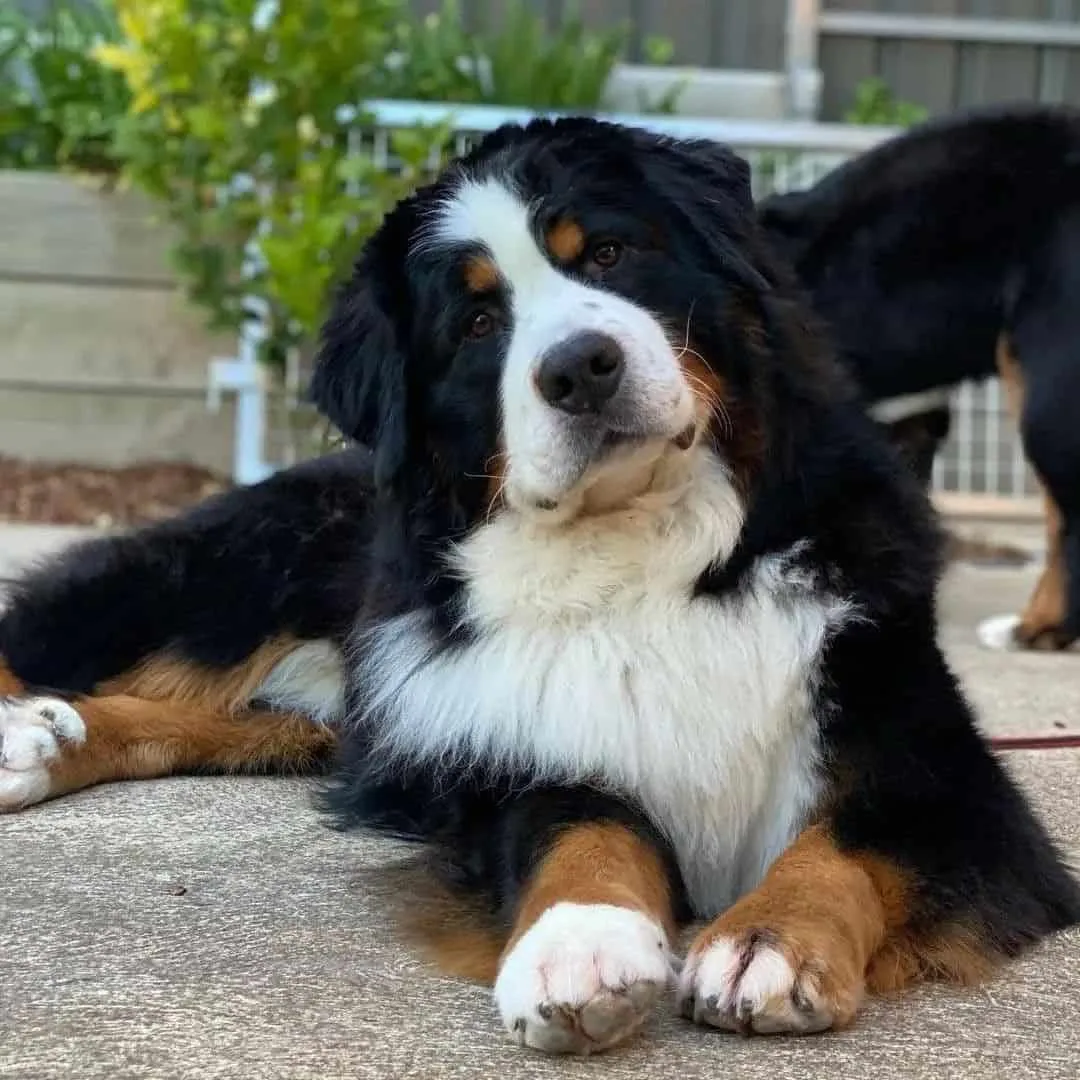 Photo from: @bernese_society
This dog breed is a real wonder from Switzerland.
Bernese Mountain Dogs were bred to serve as working dogs. Selective breeding was strong with them as they must have a task to do; otherwise, they'll feel worthless. To me, this is a pro and a con because I'm not a huge fan of dogs that don't do anything but cuddle. Berners are helpful!
Want a smart pup? Get A Bernese! These boys aren't only muscles, they're brains, too! Mountain Dogs are smart cookies that will figure out any task you give them in no time.
I love that they're guardians! Bernese can easily be trusted around kids (with supervision) because they act like nannies for the entire household. I find that they enjoy being useful and wanted by every family member. They ooze with security.
Their patience is a well-known trait. That's why kids like them! They can play any way they want with a Bernese, and he won't make a peep!
They're calm creatures; almost spiritualized. I love to joke and say they seem like they've reached Nirvana!
The last reason why I'd recommend the BMD as a family dog breed is because they're not aggressive by default. They won't attack first, and they won't make you feel endangered.
Enough from me. Let's see why you shouldn't get A Bernese!
Why Shouldn't I Get A Bernese Puppy?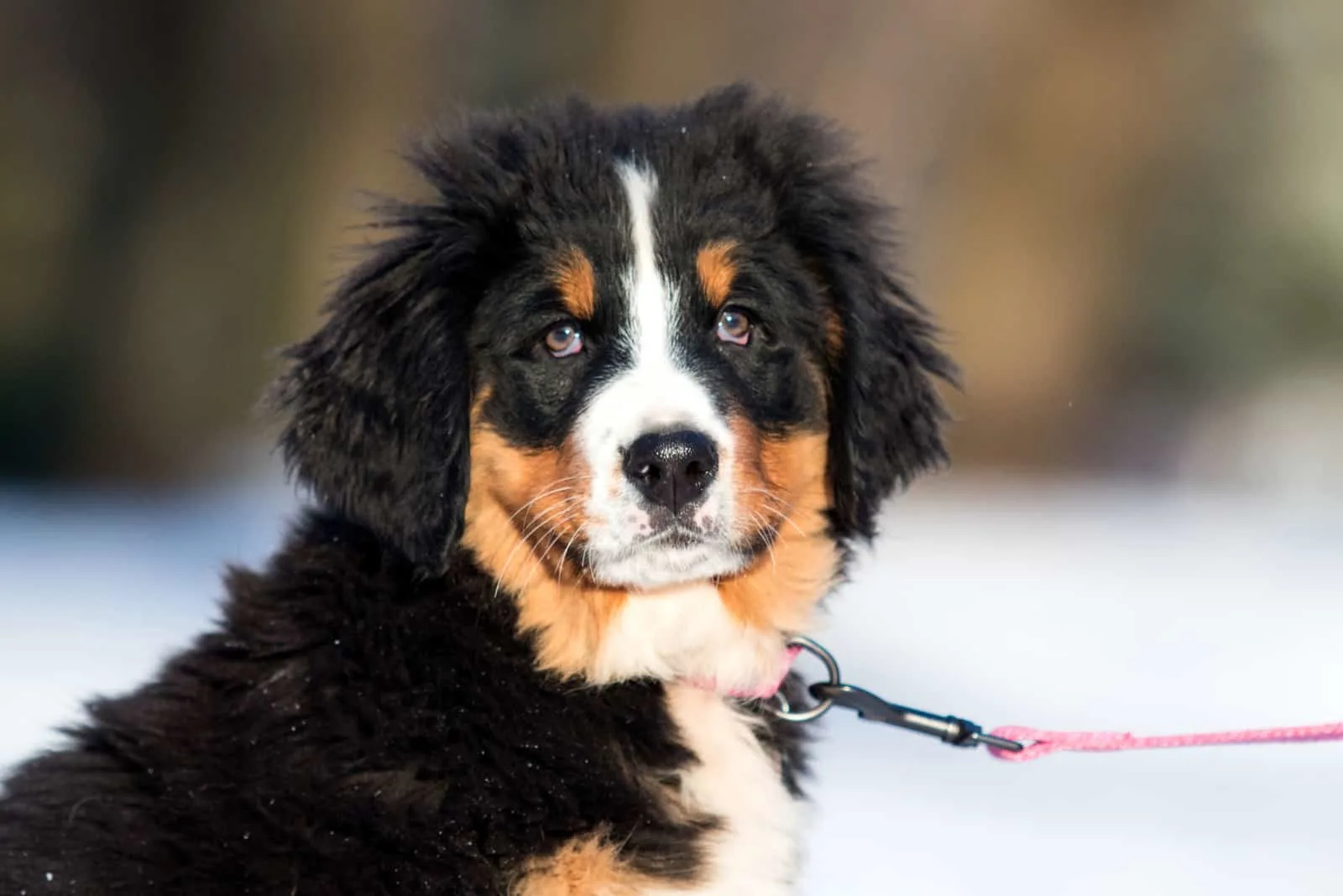 As with any other dog breed, there are pros and cons. I know Bernese Mountain dogs are adorable. But, they come with some downsides that you must be aware of before buying. Maybe one of them will bother you so much that you might decide not to adopt.
But, I'm not trying to scare you from this breed. I just want to lay out some facts.
The biggest downside of this breed is their size. According to the Bernese Mountain Dog growth chart, the Bernese dog's size is more than a giant. Are you capable of handling one on your own?
Moving on, we have the shedding issue. Their gorgeous, rich, thick, soft fur will shed like crazy. How are you with dog grooming?
If you're a rather lazy person, you wouldn't like Berners. They're working dogs. So, unless you don't let them do something like carting shows, they won't like you either.
Even though they are big in terms of size, Berners are terrible guardians. Sure, they will bark at intruders, but they will also let them in politely.
Budget is another reason why you shouldn't get a Bernese. First, the Bernese Mountain Dog purchase price can be skyrocketing. Keeping them healthy and satisfied takes money, too! Do you know how much these dogs can eat?!
Lastly, it's the short lifespan that can chase you from this dog breed. Isn't it sad that these pretty pups live only seven to 10 years?
Conclusion
When looking for the best Bernese Mountain dog breeders in the USA, you should have a good base.
Yes, this listing is an excellent source, but I like to recommend something else. Check your regional clubs or the Bernese Mountain Dog Club of America (BMDCA). This breed club carries useful information on the breed, and they will offer you a breeder referral.
Then, come back here and see how right I was. I've found only the best Bernese Mountain Dog breeders for you. All you've gotta do is make a phone call.
Read Next:
• Top 4 Greater Swiss Mountain Dog Breeders In The United States
• 15 Best White Labrador Breeders In The United States
• 5 Canaan Dog Breeders Need Your Help To Make The Breed Famous