Ancient breeds like the Canaan dog are not as popular, but their special skill set makes them incredibly accomplished in more than just herding.
They were used for coursing game, as guard dogs, and in contemporary society, they are agility, sporting, and family dogs of high class.
The Canaan dog originated from the Negev desert in the Middle East and is the Israeli national dog breed, so you can imagine that there are not many of them walking around the US.
Since you are a prospective puppy buyer, I wanted to create a list of Canaan dog breeders that would get you over the line without stressing about whether they are ethical or reputable. Time to find a Canaan dog for your home.
Canaan Dog Puppies For Sale
1. Kol Tuv Canaan Dogs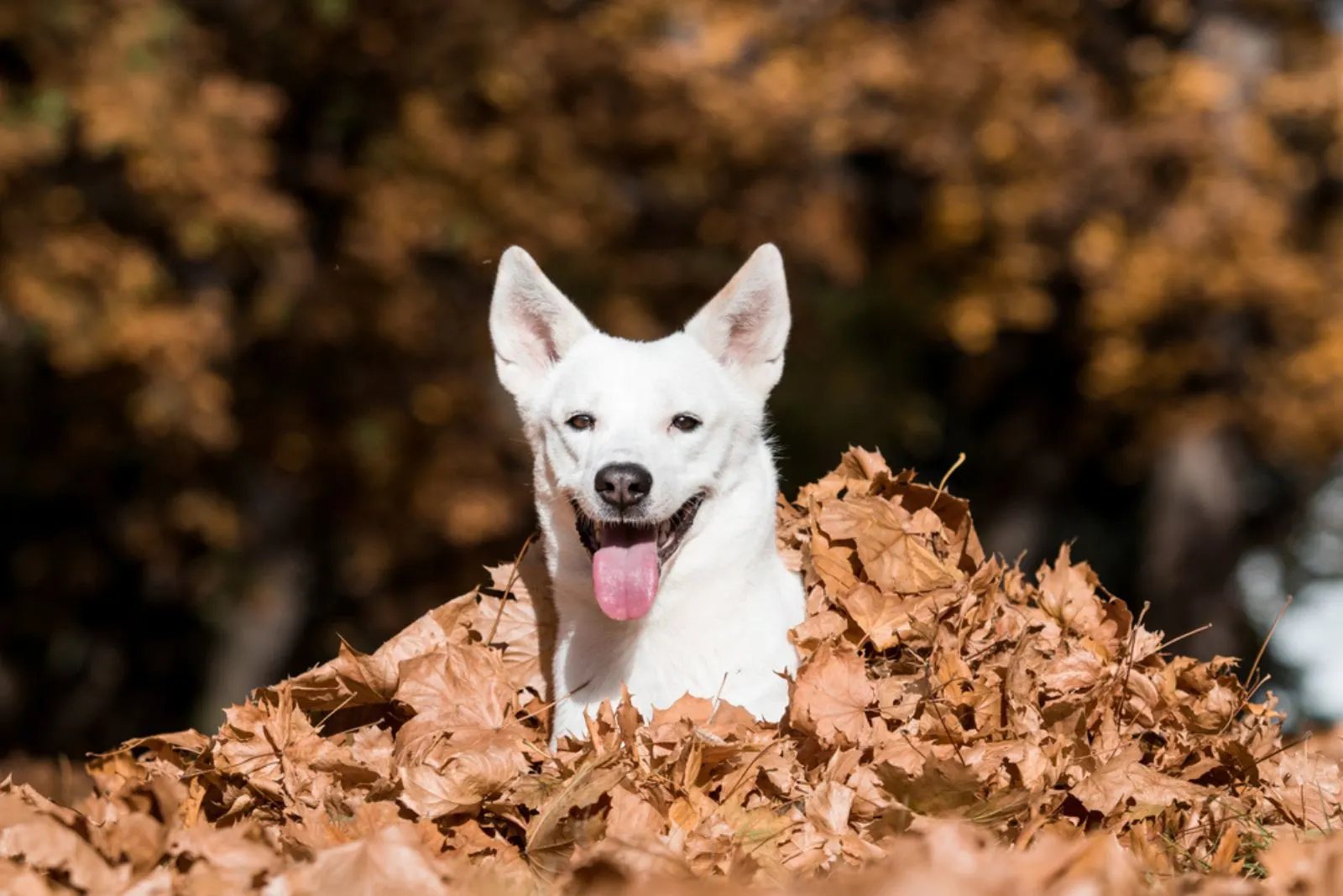 This is probably the best-known Canaan dog breeder around, and their insistence on breeding to preserve the naturally healthy breed with great temperament has yielded impressive results.
With clear genetic tests for eyes, hips and elbows, patella, and thyroid, Kol Tuv Canaan dogs produce litters that have shown no congenital problems associated with the breed. The breeder is also part of the Canine Health Information Center (CHIC) program established by OFA.
Puppies are all vaccinated, dewormed, and checked by veterinarians before going to their new loving homes. You will get health records, a pedigree spanning generations back, and a small puppy pack with some items to ease the transition to your household.
The vaccination scheme used by Kol Tuv is Dr. Dodd's limited vaccination protocol. All pups are socialized according to the Puppy Culture program. This means your puppy will be ready at ten weeks of age, along with its AKC and UKC registration.
Kol Tuv's "Ms. Maccabee" was the first Canaan dog to be graced with AKC's Therapy Dog title. They are also a Breeder of Merit and member of the Canaan Dog Club of America, Inc (CDCA), Israel Canaan Dog Club of America, and the owner is the president of the Canaan Dog Rescue Network.
The Process Of Acquiring A Puppy
Contacting the owners via mail first is preferable, but there is a phone number if you prefer it. Alternatively, you can also fill out the puppy questionnaire (word file you have to download) to express your interest without chit-chatting.
Kol Tuv mainly provides puppies with a limited AKC registration, which means you will have to sign a spay or neuter contract. If you come to terms with the owners about a full breeding rights option, you will have a chance to either get a breeding quality pup or a stud.
Check out the sample contract and read it thoroughly. The breeder encourages interested puppy buyers to visit them and see for themselves what the Canaan dog breed is all about. Prices, deposit fees, and other information are available on inquiry.
Breeder Information
Address: Vail, Arizona, USA
Phone: +1 520-762-0043
Email: [email protected]
Website: Kol Tuv Canaan Dogs
2. Mazel Tov Canaan Dogs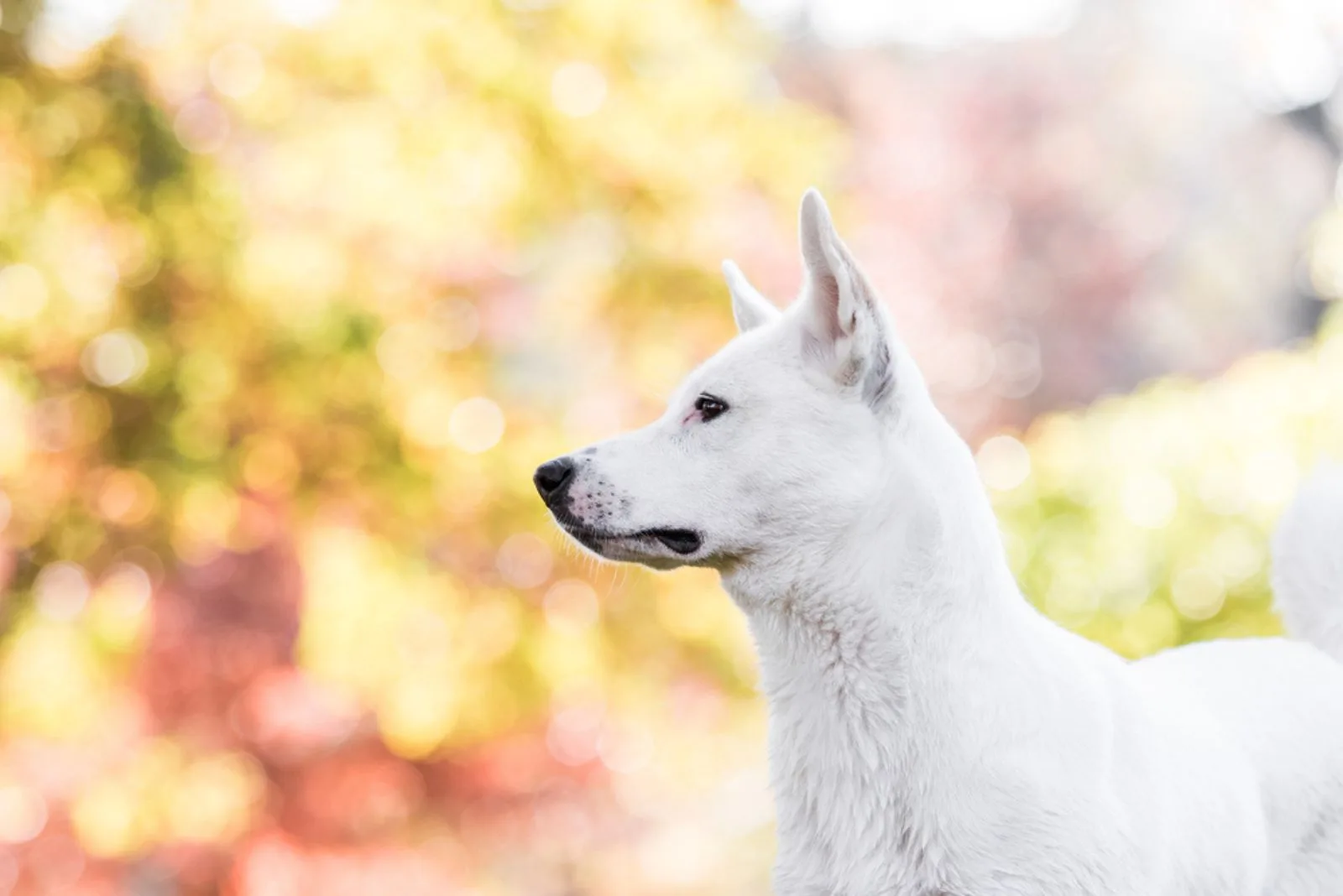 If you ever wanted to have a dog from the herding group that is as great a companion as the Canaan dog's ancestors were to the Israelites without skimping on conformation titles and barn hunt extravaganza, then Mazel Tov is the Canaan dog breeder for you.
Countless champions and grand champions in several disciplines, including obedience, agility, conformation, etc., are part of the Mazel Tov bloodline.
Piling up all these successes was possible due to the breeder's focus on healthy dogs with outstanding temperaments.
The adult Canaan dogs are all OFA-cleared for hip and elbow dysplasia, patellar luxation, hypothyroidism, and degenerative myelopathy (DM). Puppies receive all their shots and dewormer prior to leaving for your home.
Socialized within the family home, the puppies are used to all kinds of noise, objects, animals, etc., in addition to being great with young children.
Training and temperament assessment is done in the ninth week of age and according to the New Skete methodology.
The Process Of Acquiring A Puppy
Contact information is somewhat limited, with only a phone and email address available. Without social profiles and an outdated website, consider contacting the CDCA for more current information.
There is no price, deposit, or transportation information disclosed on the website, but this is nothing strange for most Canaan dog breeders in the US. All your questions will be answered once you get in touch.
Breeder Information
Address: Minneapolis, MN, US
Phone: +1 612-251-5575
Email: [email protected]
Website: Mazel Tov Canaan Dogs
3. Eastland Canaans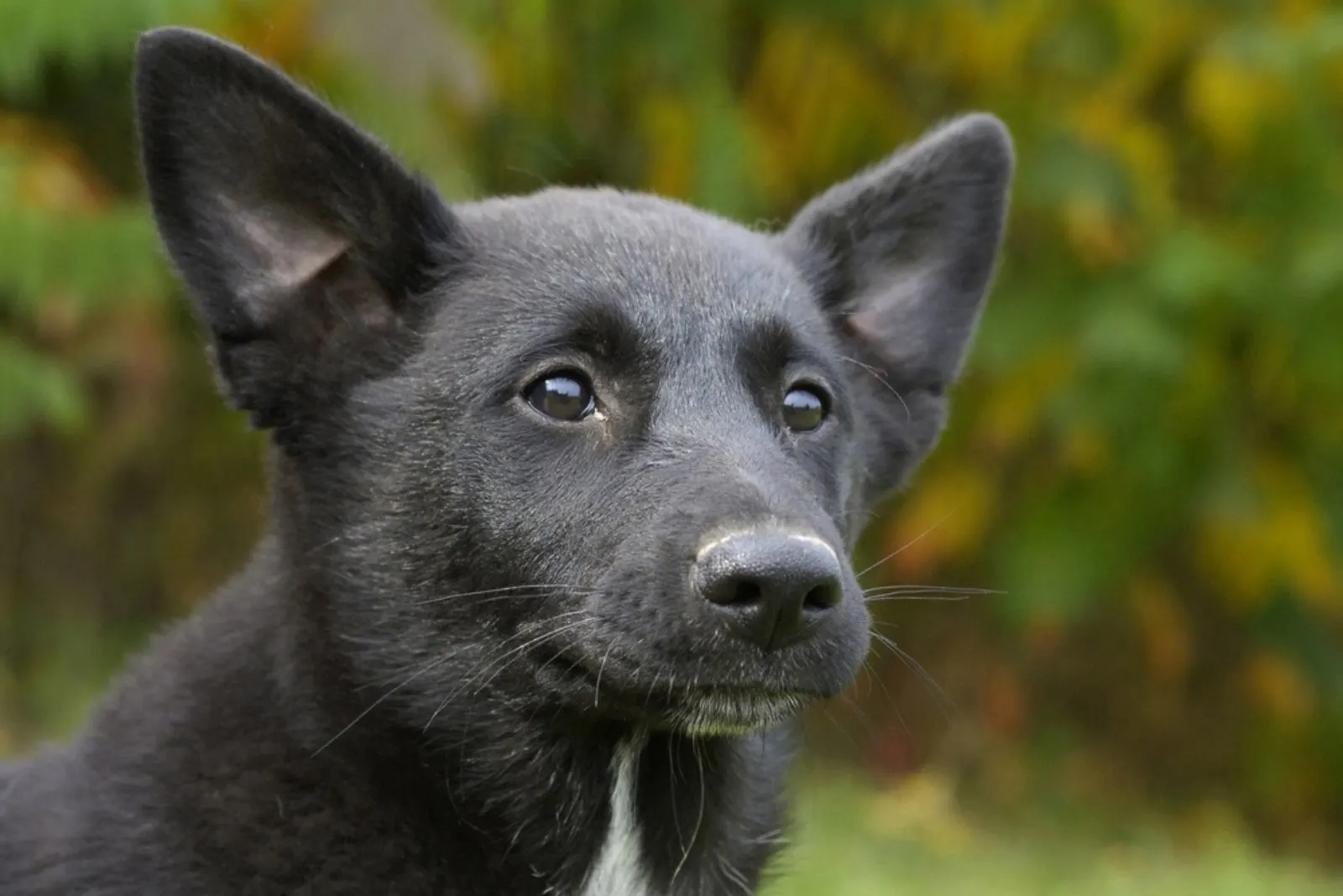 Hailing from North Carolina, the owner, Annette Israel, works with a no-compromises policy. Meticulous health testing and the utmost focus on proper socialization skills make for some high-quality Canaan dog puppies.
Certified by the Orthopedic Foundation for Animals with an excellent grade in hip and elbow, thyroid, and DM tests, Eastland dogs are textbook Canaan breeding material.
As a member of the Israel Canaan Dog Club of America, the AKC, and the UKC, all their dogs conform to breed standards. Puppies are also AKC and UKC registered and come with health records proving vaccinations, dewormer, and veterinarian check-ups.
They are also Gooddog certified for a responsible breeding program, which, in turn, serves as a great reference for prospective customers like yourself.
The Process Of Acquiring A Puppy
You can call the number provided below or simply send an email to contact the breeder. Also available is the contact through their Gooddog profile.
Prices and deposit information are on inquiry. Keep in mind that the waiting list can be quite lengthy (twelve to sixteen months to get a puppy), so make sure you contact the breeder as soon as possible.
No shipping options mean you have to personally pick up the puppy. You will be able to do that at ten weeks of age, once they are done with vaccinations and temperament assessments.
Breeder Information
Address: Raleigh, NC, US
Phone: +1 919-880-9917
Email: [email protected]
Website: Eastland Canaans
4. Revelation Knaani Canaan Dogs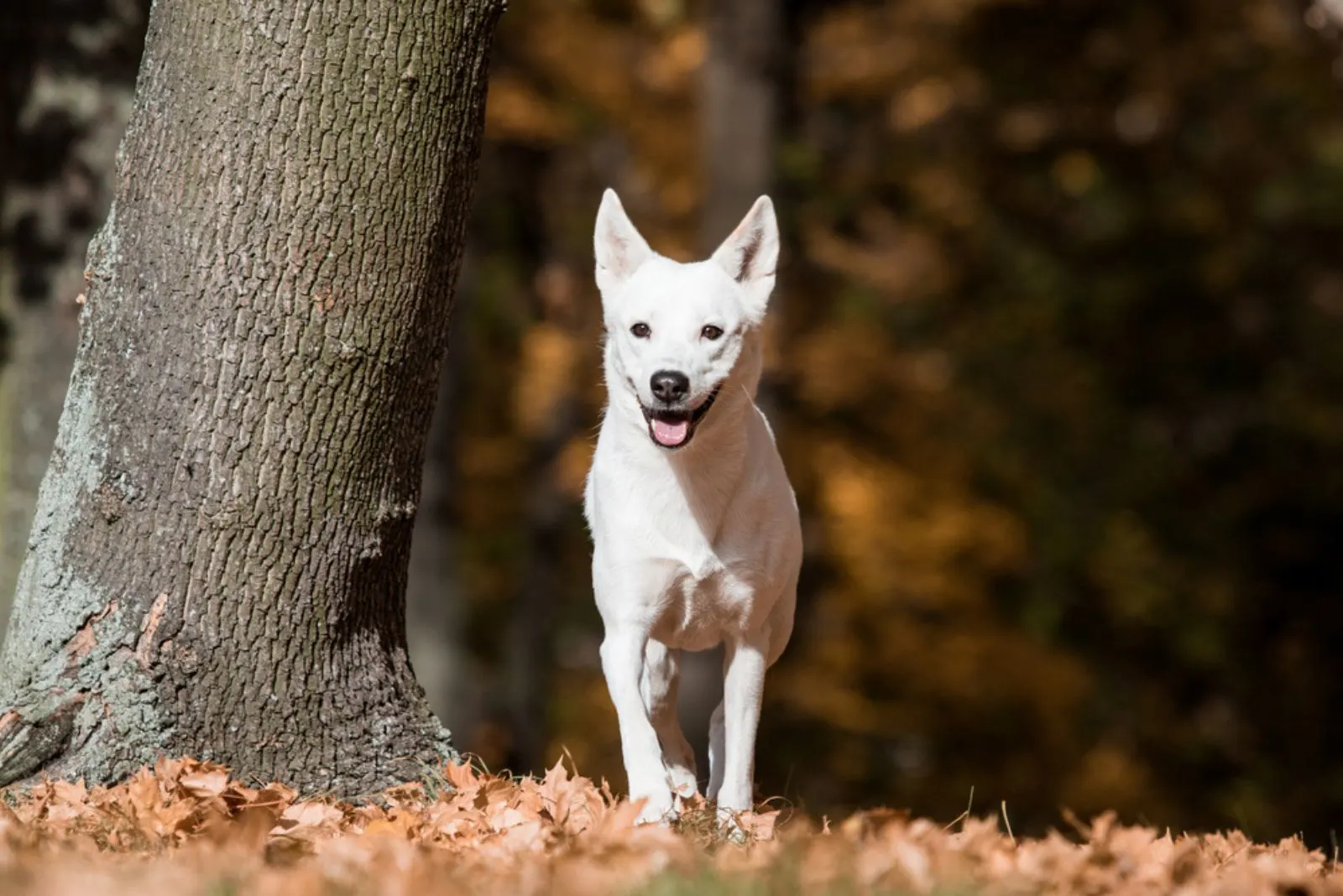 Twenty years of experience in breeding quality Canaan dogs probably brought exceptional dogs into this world. Whether you are looking to purchase a family dog or plan to be involved in various dog competitions, there will be something for you here.
One does not get a Breeder of Merit title from the American Kennel Club without merit (pun intended). Genetic tests for commonly present diseases in the breed, like patellar luxation, elbow, and hip dysplasia, hypothyroidism, and degenerative myelopathy, are all clear in their adult dogs.
All of their test results are part of the CHIC program. In addition to an already plentiful set of tests, Revelation Knaani performs Embark genetic tests for more than one hundred genetic mutations that can indicate problems in the future. No news there either — all tests are clear.
Inherently, the pups are without congenital issues and socialized with Early Neurological Stimulation (ENS) techniques. Among a bunch of competition titles, the Canine Good Citizen (CGC) certificate for therapy work is perhaps the most impressive.
The Process Of Acquiring A Puppy
Standard methods of getting in touch are the norm here, too. You have an email address, phone number, and a puppy questionnaire if you like to get straight to business.
Be warned: the questionnaire will take fifteen minutes at least to fill out, so arm yourself with patience. Prices and deposit fees are not disclosed on the website. For that and potential shipping options, you will have to inquire with the owner.
Keep tabs on their available puppies page for litter announcements or puppy availability.
Breeder Information
Address: Marshall, VA, US
Phone: +1 202-494-7858
Email: [email protected]
Website: Revelation Knaani Canaan Dogs
Socials: Facebook
5. Canaan Dog Rescue Network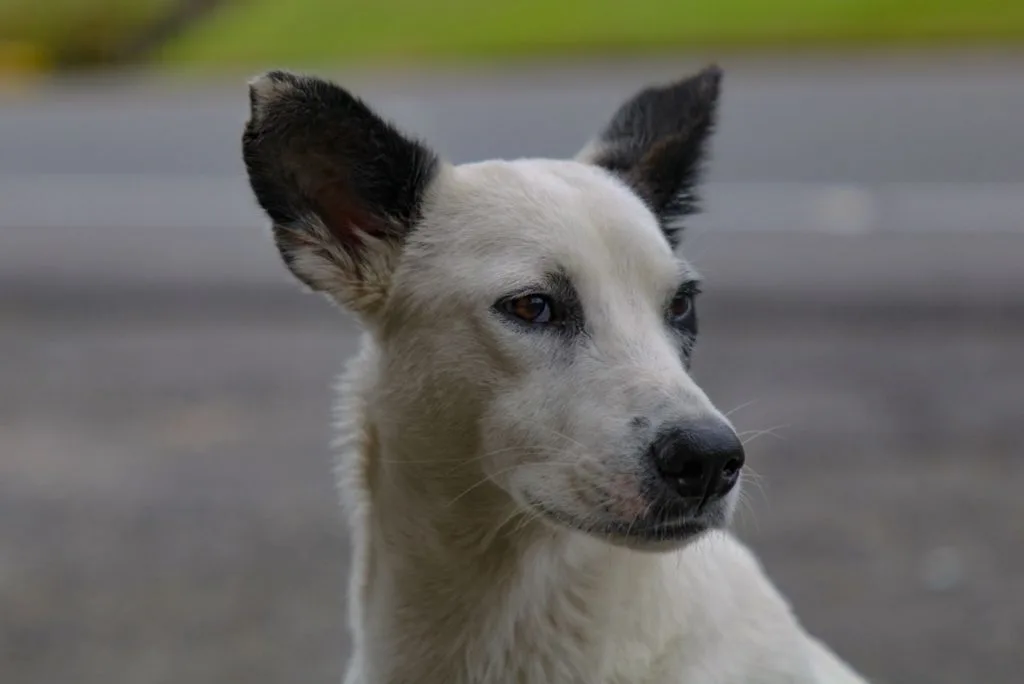 Clearly, this is not a Canaan dog breeder, but they are the only rescue in North America to work exclusively with this breed in the efforts of finding them a new home. Although they are not affiliated with the Canaan Dog Club of America, they are recognized by them.
The Israel Canaan Dog Club of America and the AKC acknowledge the CDRN's existence and applaud their mission. Since it is a north American rescue network, people from Canada can adopt from them, too.
All of the dogs available for adoption from CDRN are purebred Canaan dogs. The volunteers who make the working of this organization possible also have vets check the dogs for any health issues and treat any treatable condition.
The dogs are spayed or neutered after reaching six months of age and microchipped before leaving the rescue, for which you will receive records.
If you are looking for a Canaan dog but find the acquisition prices high, CDRN is a viable option. You would be doing a great service for the rescue dogs and yourself. Consider this before going full cash-splash.
The Process Of Acquiring A Puppy
Getting info or adopting a dog from the Canaan Dog Rescue Network does not differ from purchasing a puppy from a breeder. You have the email addresses of the coordinators, and you will find a familiar face there in Kol Tuv Canaan Dogs breeder.
First, check which coordinator covers which state and read the FAQ page before asking any questions that might have already been answered on the site.
Although adopting a Canaan dog puppy from the CDRN is not free (considered a donation), the price is immensely lower than what you would pay for a purebred Canaan puppy from a breeder.
For dogs that are aged between three and five years, the recommended donation is around $250. Dogs that are four to seven years of age have a donation/price tag of $125, while those over seven or with diagnosed health issues require a $75 donation.
Transportation costs are covered by you as the adopter and include air freight, crate, water and food, and a health certificate. The total would be between $415 and $745, plus the donation.
Transportation can also be organized by the members of the rescue, so these costs could be avoided. Keep in mind that this is all volunteer work, and giving back is a way to keep the Canaan rescue network alive.
Rescue Information
Email: [email protected] (East Region) | [email protected] (Midwest) | dvancle[email protected] (West) | [email protected] (all Canada provinces)
Website: Canaan Dog Rescue Network
Socials: Facebook | Instagram | Twitter
Conclusion
This list of Canaan dog breeders in the US is quite comprehensive in terms of CDCA recognition. A couple of other ones are affiliated with the Canaan Dog Club of America but are more focused on word-of-mouth sales rather than going online.
Since the Canaan dog breeder community is on the small side, all of them cooperate and work together to preserve breed standards and traditions. If you buy at one breeder's, then you are buying from all of them.
Many champions and grand champions from one Canaan dog breeder formed the bloodlines of another one's title winner. With all these amazing accomplishments comes a big price too. Not only in acquisition costs but also in upkeep.
If you are ready for all that this breed brings, then I approve of your choice and wish you good luck. In case you are on the line, you might want to check out the smaller lookalike, the Basenji. We made a list of the 12 best Basenji breeders, too.
Finally, adopting a rescue from the Canaan Dog Rescue Network is a great option if you really want the dog but cannot afford the high initial cost. Keep in mind that socialization and training will be required if you adopt a rescue.