The Bernese Mountain dog is a dog that probably most of us dog lovers have dreamed of having. These dogs originated from Switzerland, and they are sometimes also called Swiss Mountain Dogs because they were used as herding and guard dogs in the mountains of Switzerland.
Today, they still make amazing working dogs. These large dogs have a beautiful, long, and shiny coat, with colors that are specific to this dog breed. The colors are mainly black, with black and brown spots that are mostly on their belly, paws, and face.
The thing about Bernese Mountain dogs is that you can choose what is better for you – their beauty and grace, or their intelligence and loyalty. If you decide on this dog, you can expect to have a best friend and a loyal guardian that will love you with all its heart.
Even though they are large dogs, they make amazing family pets. They also get along with kids of any age. Future dog owners of this breed should know that these dogs need a lot of space. They would make perfect farm dogs, but having a backyard is just fine.
Since they are big teddy bears, and really enjoy the company of their owner, they wouldn't mind being in an apartment, but then you should take them on longer play dates or walks. Everything mentioned is for both male and female Bernese Mountain dogs. The only difference is that females are a bit smaller.
We are sure that you know all of this information, so now that we made a summary of this beautiful dog, we are here to help you find the best Bernese Mountain Dog breeders in the UK.
Bernese Mountain Dog Puppies For Sale In The UK
Deciding to bring a puppy into your home is never an easy task. Since you are reading this article, we see that you have decided on this breed, which also isn't always easy.
The second point of getting a dog is finding assured breeders. This can be difficult sometimes since this is the most important step. It is important to find a reputable breeder who will care about the well-being of your future puppy.
Some of the things you should always get from your breeder are certificates of health tests. Their dogs should also be registered by the Kennel Club, or in other words, KC registered. They should be open to answer every question you have, and you should be in contact with them.
Before we start with the list, we have to make a couple of points. First, you should never buy your puppy from a puppy mill. Both the puppies and the parents of the puppies are kept in horrible conditions. These dogs are sold just for profit.
Sometimes, Bernese Mountain Dogs can be found in shelters. This is rare, but when it happens, they are usually adopted pretty soon. If you are okay with adopting an adult dog because puppies are even rarer, you should check if there is a Bernese Mountain dog looking for a forever home in the local shelters.
Now, let's start with the list of the best Bernese Mountain dog breeders in the UK.
1. Pasturegreen Bernese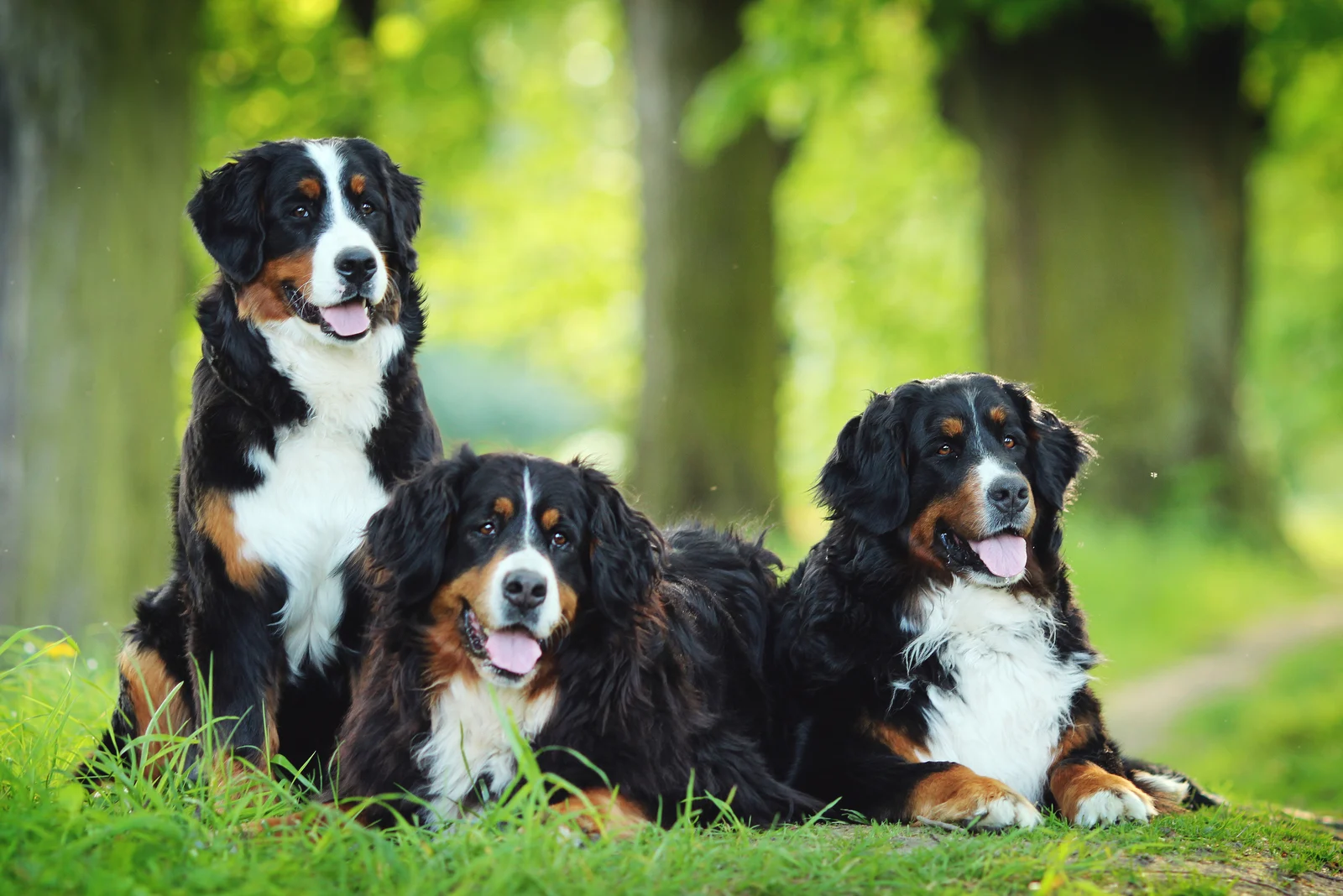 They are officially UKAS Certificated, Kennel Club-Assured Breeders, and they passed their last Kennel Club inspection on the 30th of September, 2019 with flying colors. They have Bernese stud dogs and approved bitches.
They breed and raise their dogs at home and in a family environment. You can be sure that your puppy will be good with kids because they find it very important for their dogs to get along with kids of any age. They consider their dogs as family pets first, and then championships come in second place.
They spend a lot of time searching for their future litter's pedigree before they choose a stud dog. They don't just pick any two Bernese Mountain dogs to breed. They have extremely high standards for the parents of their future litters, and they don't do this just to make a quick buck. This means that your puppy will be a pedigree dog.
They thrive for all of their dogs to achieve their Kennel Club Good Citizen awards in Bronze, Silver, and Gold, and to also achieve Excellence in their Bernese Character Assessment. They train their dogs to be prepared for any possible situation that could come up in their life.
They take their dogs everywhere, even on their vacations. If a place doesn't approve of dogs, they won't go there. Therefore, you can expect your puppy to be fully socialized by the time it gets to your home, which is around eight weeks.
The interesting thing that they have on their website is their litter diaries. They take pictures of all of the puppies from the litter every day from the day they are born until they become eight weeks old. This way, you can see the progress of the puppies.
Another thing they like to ask new owners is to send them a picture of the puppy they took home every month for its first year, and then quarterly, if you feel like it. The pictures you send them are put in their litter showcases.
Pasturegreen Bernese Details
Website: Pasturegreen Bernese
Location: Norfolk, United Kingdom
Email: [email protected]
Facebook: Pasturegreen Facebook
2. Roesilbern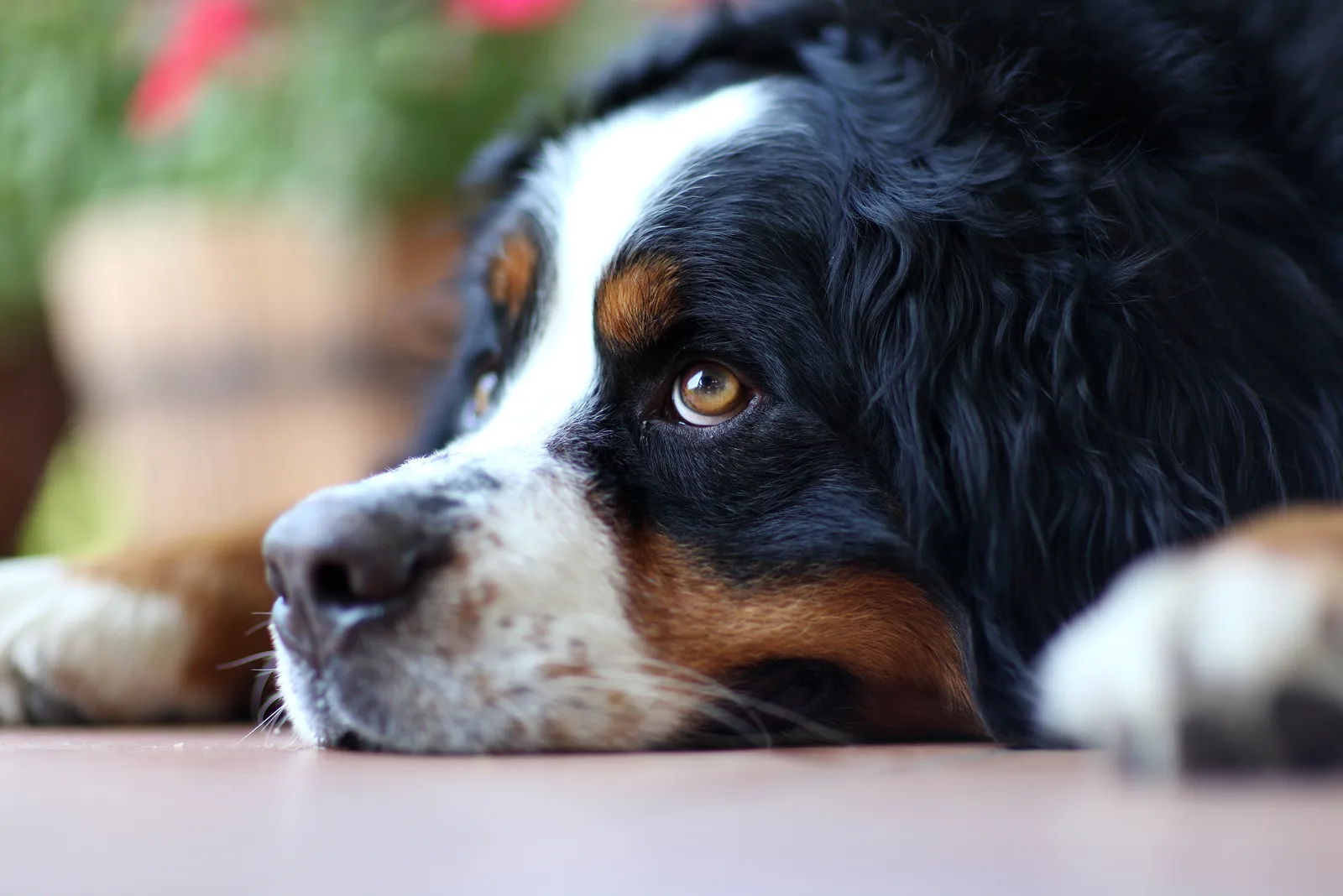 The Roesilbern kennel is owned by Julie Ann, and her partner, David. Julie Ann is a part of the Central Bernese Mountain Dog Club Committee, and a part of numerous other breed clubs. They produce champdogs and family pets.
They love showing their dogs and breeding new litters with the best bloodline they can possibly get. They take the health of their dogs and their puppies very seriously. They are more than happy to show you anything that you want to know about the health of their dogs.
Their kennel is located in their home, and by that, you can see that they consider their dogs to be part of the family. They have a large yard where the dogs can run freely. Besides the yard, they spend a lot of time inside the house.
They are surrounded by woods and parks where they take their dogs daily. You can be sure that your puppy will be fully socialized by the time it gets to your home. Julie Ann considers this a full-time job, and she gives all her time to her dogs.
She makes sure that they are fed top-quality dog food, and get all the love they need. Feel free to visit their website and scroll through the pictures. The way to contact them is to fill in the boxes with the information needed.
This is located on the ˝Contact us˝ page of the site. When you fill this in, they will contact you. They find this way to be easier. Sometimes, a full inbox of emails gets overwhelming, and sometimes they could skip someone. This way, they know that they answer everyone.
Roesilbern Details
Website: Roesilbern
Location: South Yorkshire, UK
3. Skenas Bernese Mountain Dog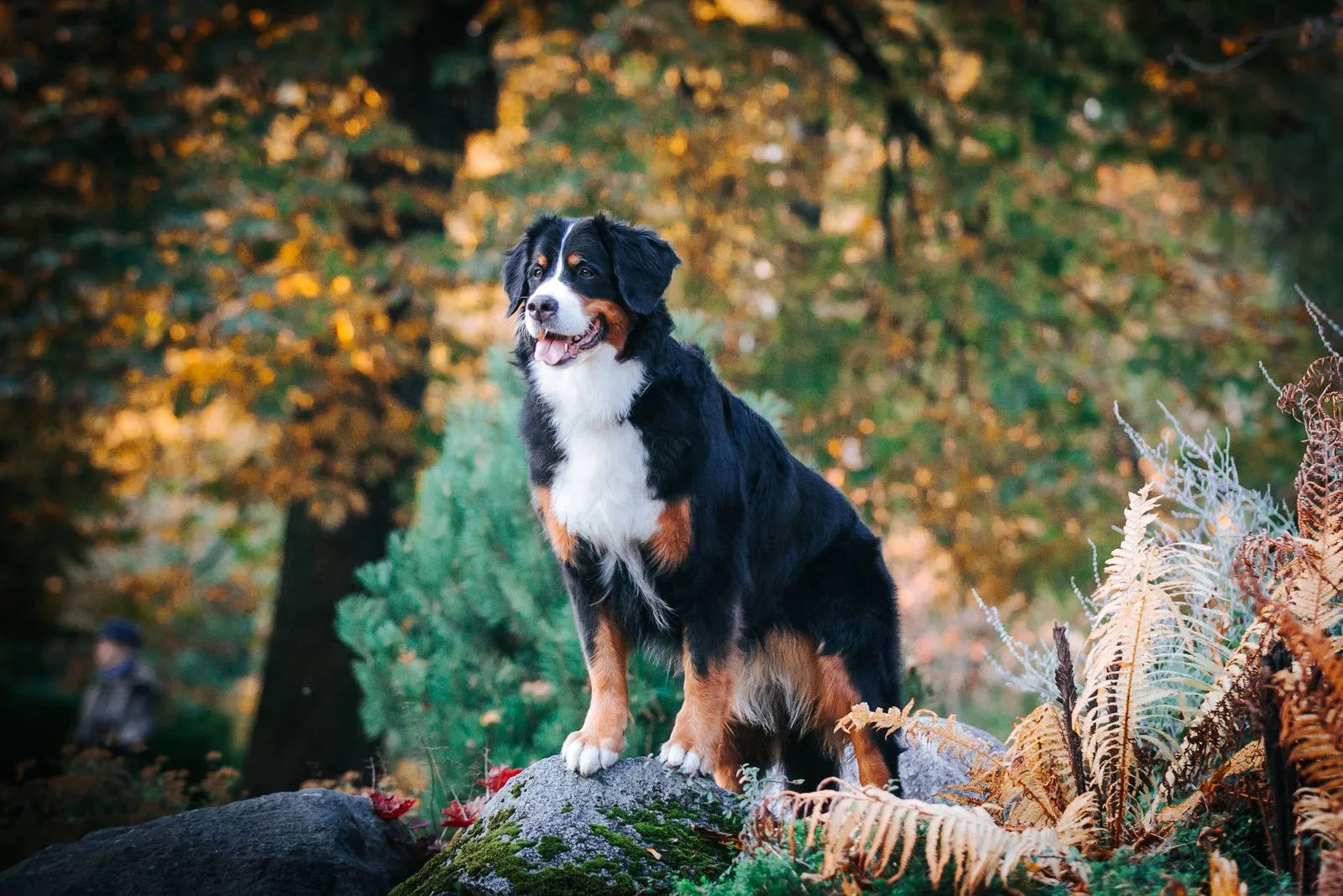 Skenas Bernese Mountain dog is a kennel that was founded 10 years ago by experienced breeders. They spent a lot of time and worked very hard to find the perfect combination of two adult Bernese in order to produce the best-quality puppies.
Their breeding dogs come from parents that are health tested. When they get their dogs, they go through all the necessary health tests before entering them into the breeding program. They make sure that their female Bernese dogs are two years of age before producing their first litter.
They emphasize that the best option for this breed is to have a large yard. They want you to know that they don't like really long hikes or jogging sessions. They love playtime and more chilled ways of exercise.
These dogs are suited more for colder weather, which makes Great Britain the perfect place for them. Yes, there can be some hot days, but nothing that your Berner can't handle.
They have waitlists and puppy questionnaires that help them determine if you are a good match for one of their puppies. Their puppies all leave on a 'pet-only' contract and their Kennel Club papers. Those papers will be restricted for breeding and export.
Breeding restrictions will only be lifted if the owner completes all the needed health tests. Some of those tests include Hips/Elbows, BVA eye testing, and DNA. All of those tests need to have good results. The dog also needs to be the right age for it to breed.
They also have a small blog for their Bernese dogs, which you can find on their site. You can feel free to look at all of the pictures they uploaded of their beautiful dogs.
Skenas Details
Website: Skenas
Location: Kent, England, United Kingdom
Email: [email protected]
4. Holebrook Farm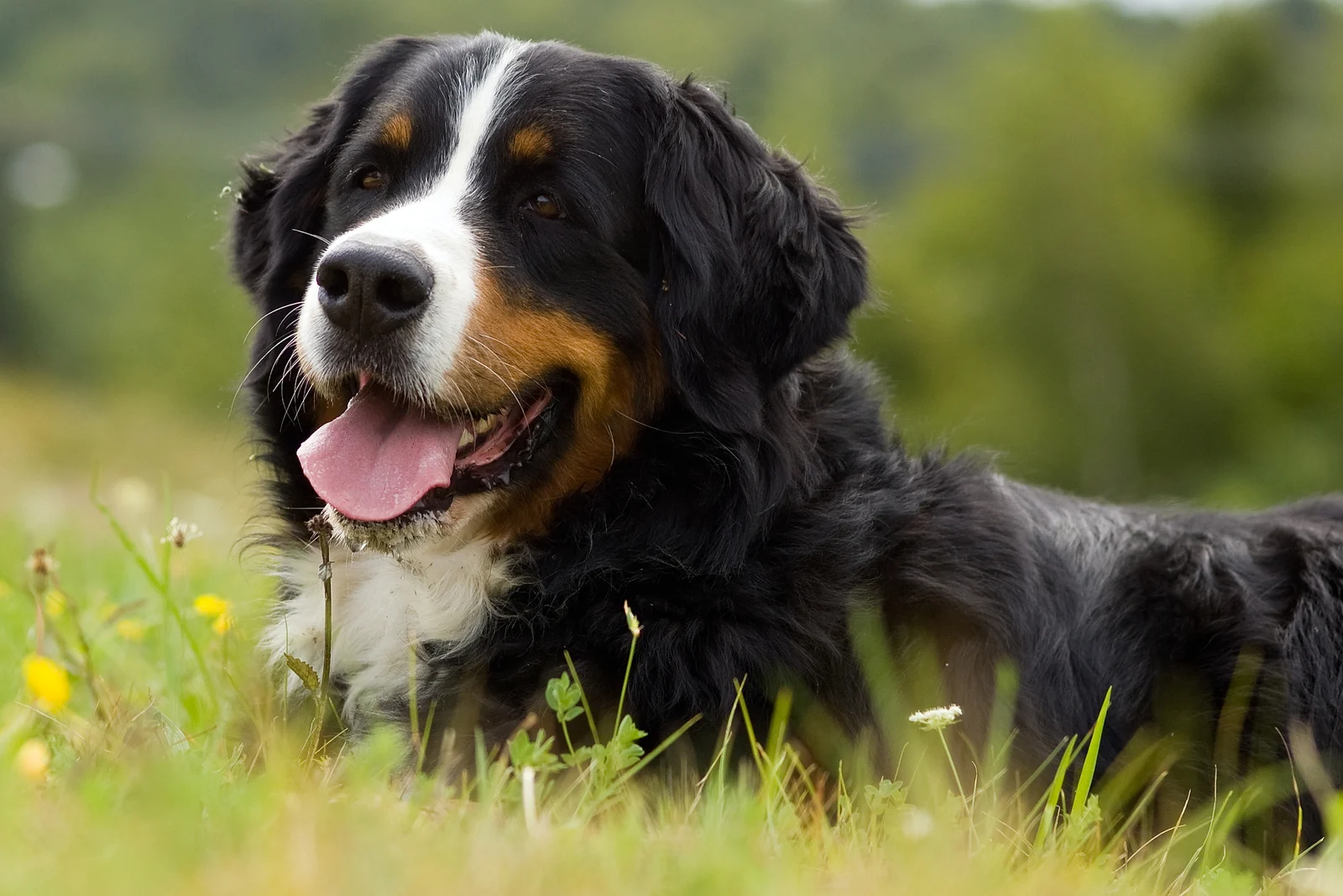 Holebrook Farm was founded by Penny and Jim. Now, this is an interesting example. Yes, they do breed Bernese Mountain Dogs, but they have such a big love for animals that these dogs aren't the only animals they breed.
Some of the animals they breed are miniature Mediterranean donkeys, Pygmy goats, Kune-Kune pigs, quarter horses, and Shetland ponies.
They make sure that all of their animals live happy and fulfilled lives.
But, the love and breeding of Bernese Mountain Dogs is the one that was born first. The promise they gave, and still are keeping, is that they breed for integrity and honesty. They will never compromise their dogs or their other animals just to earn some money.
They consider their dogs to be part of their family. They make sure that they pick the best bloodline for their future litters, so you can expect to get the best quality puppy.
Their dogs are gentle-tempered, and they will show love and loyalty to their owner. They make amazing guard dogs, but that isn't their main role.
We advise you to visit their website to see all the pictures of their dogs as well as all the other animals that they have. We are sure you will have a good time, and spend quite some time going through all the pictures on their site.
Holebrook Farm Details
Website: Holebrook Farm
Location: Cornwall, England, United Kingdom
Email: [email protected]
Phone: +33 468 209354
5. GraysenBer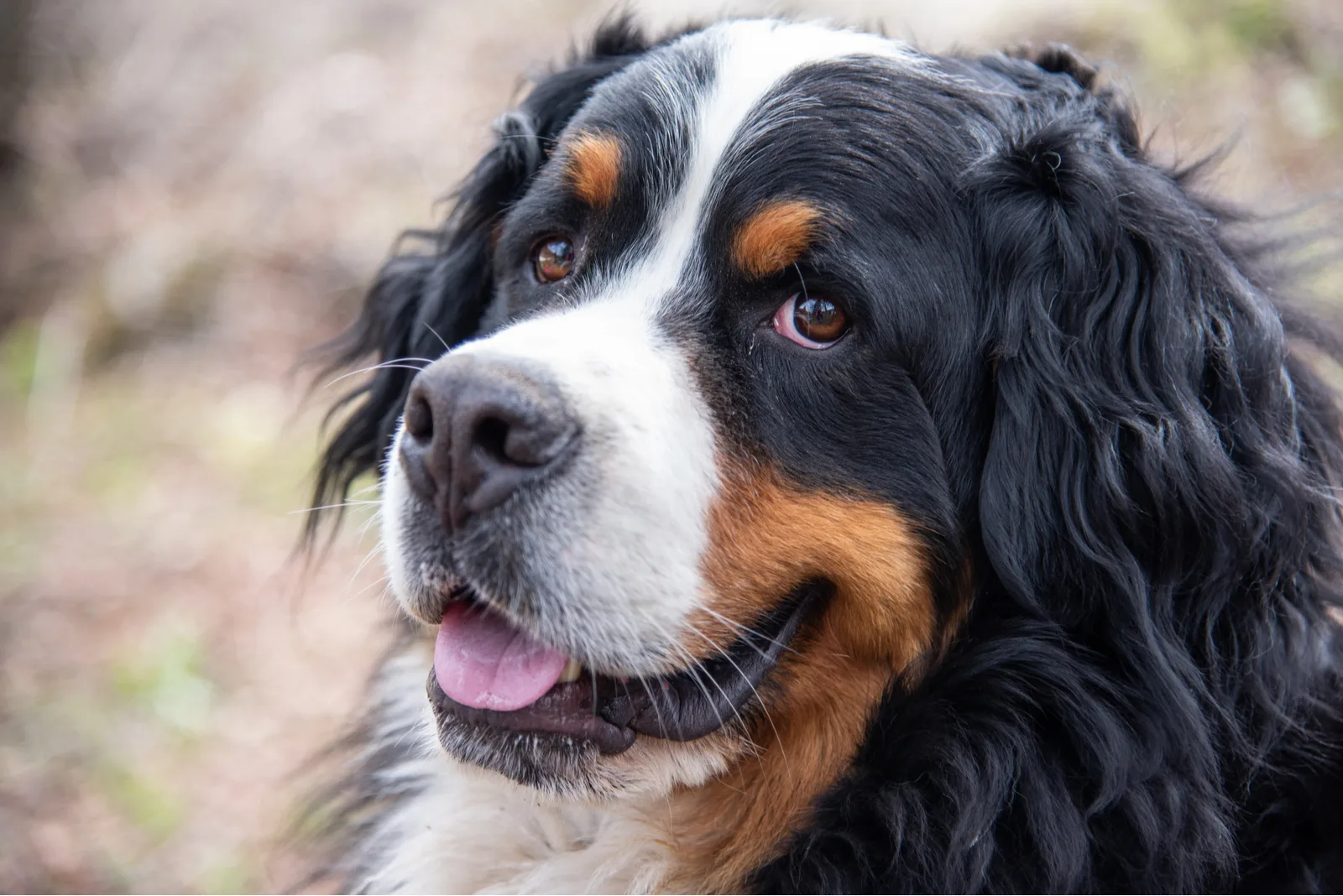 The GraysenBer kennel was established in 2016 by Sarah and Mark. They breed and show their dogs, and they have two males that are available for stud duties. They only allow KC-registered and health-tested bitches.
They are members of the Bernese Mountain Dog Club of Great Britain. This young couple is very passionate about this breed, which is why they make sure to produce top-notch puppies. They breed for health, temperament, longevity, and type.
They select the best dogs and bloodlines for their litters. All of their dogs are Kennel-Club registered. When it comes to health, they test their dogs for hips and elbows (BVA), histiocytic sarcoma (PRETEST), DM Exon 1 and 2, and Von Willebrand's disease type 1.
Their BMDs and puppies live in the house with them. Besides Sarah and Mark, they have a young son and a cat. This is amazing for your future puppy's socialization. They also gain a lot of environmental exposure by taking their puppies everywhere.
They feed their dogs with a human-grade RAW diet, and the puppies are also weaned to raw. Visit their site for pictures, and contact them concerning any questions you might have.
Graysenber Details
Website: GraysenBer
Location: north of Dundee, in Angus, Scotland
Email: [email protected]
How Much Do Bernese Mountain Dogs Cost In The UK?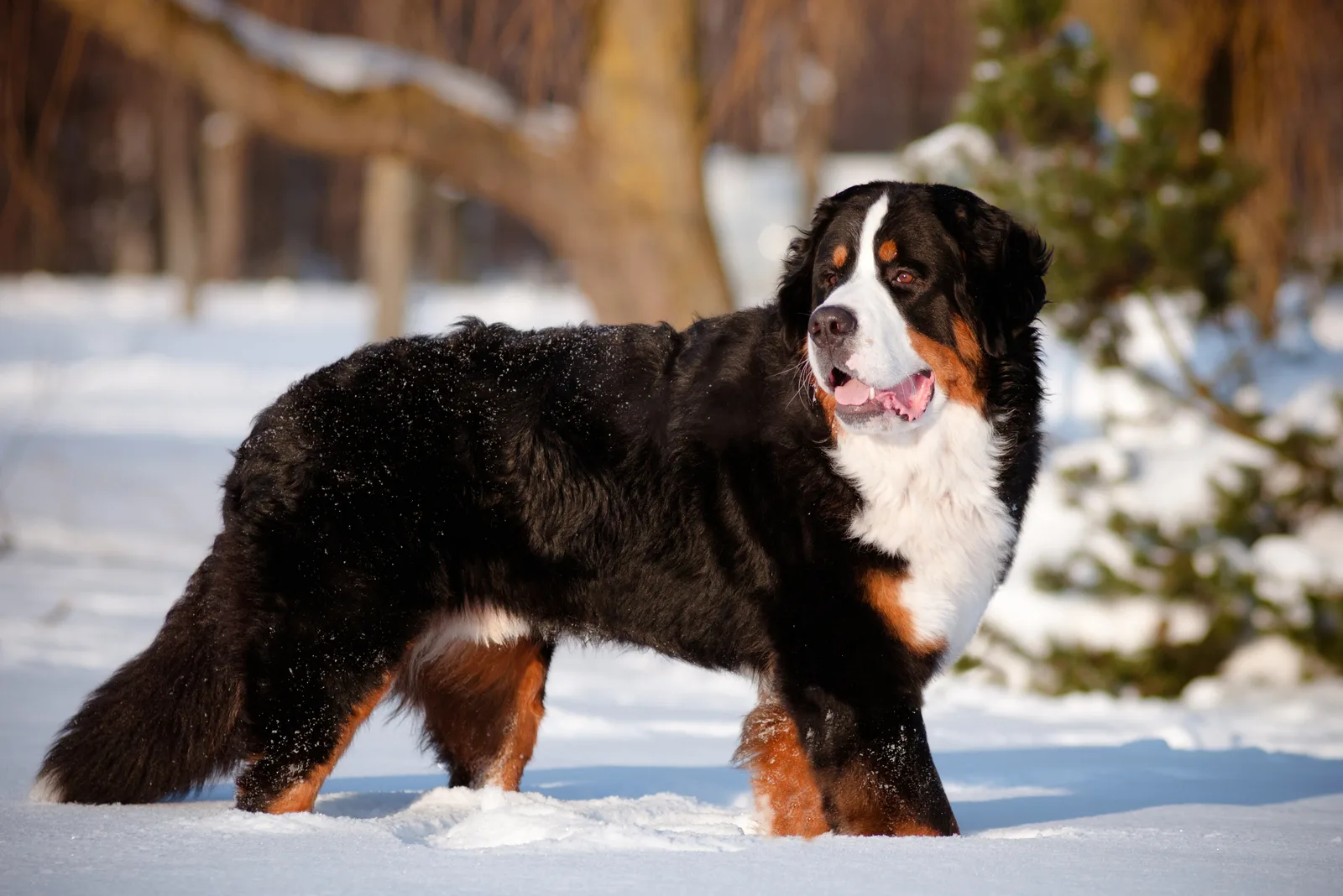 Bernese Mountain Dogs are considered to be the perfect package. You get both the beautiful looks of these dogs, and their temperament, which includes intelligence, loyalty, calmness, and unconditional love that they will give you.
Well, because of this, you need to know that they are on the pricier side, and that you will probably need to open your wallet. The average price of this breed is around £1,000 to £2,500. You can find them for a bit cheaper, but if it goes too cheap, you can consider that to be a scam.
Some of the costs that come with a puppy, and generally, with a dog, include food, a bed, toys, shampoo, grooming tools, vet bills, a leash, a collar, etc. The thing that you shouldn't skimp on (and will probably be the biggest cost with this breed) is food.
Try to find the best quality food for your puppy and dog because that can affect its health in the long run. The monthly cost you can expect is £110. But this, of course, depends on the type of food, unexpected vet bills, and other unexpected costs.
How Do You Know If You Are Dealing With A Reputable Breeder?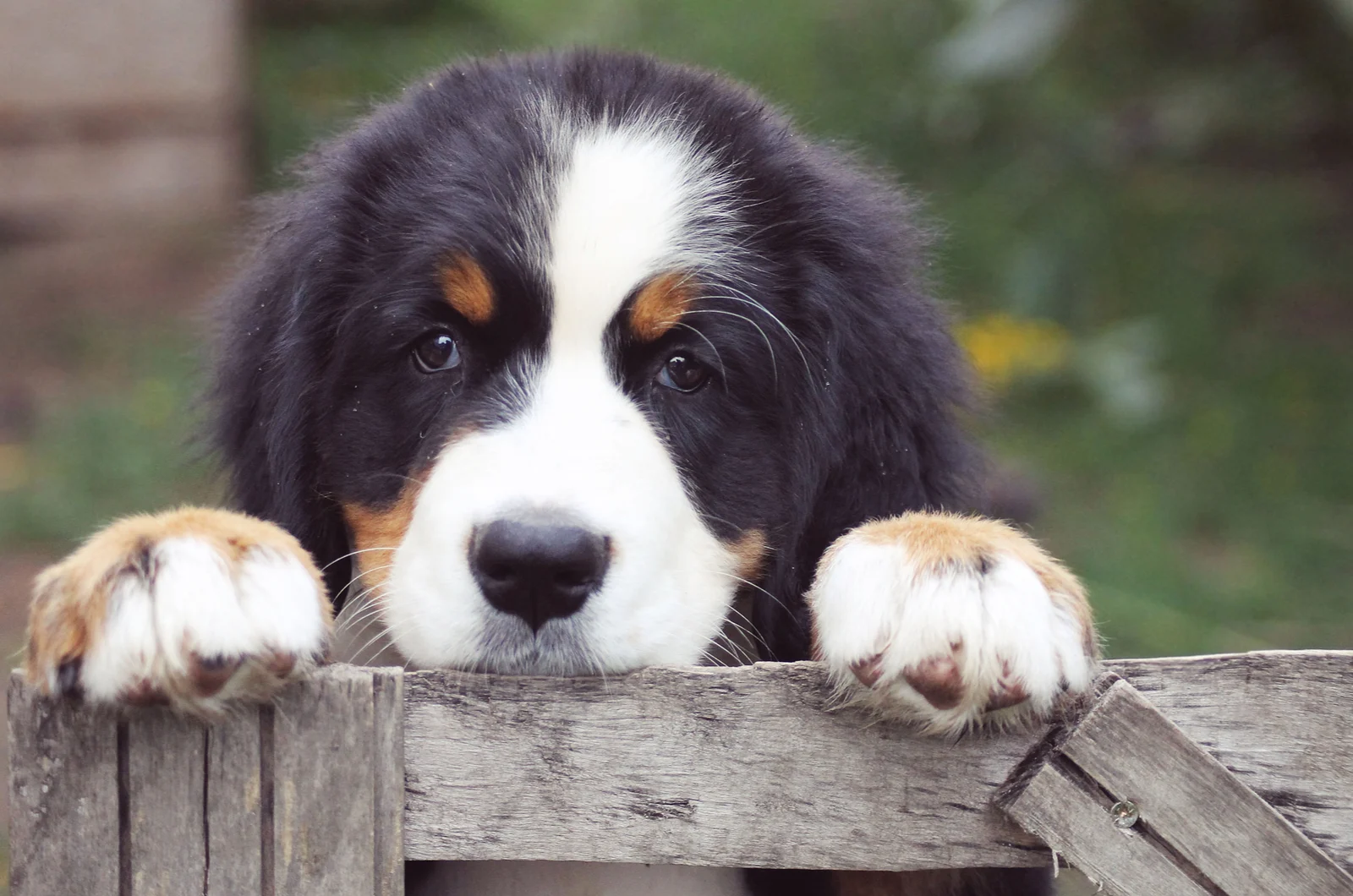 It is important to find a breeder that takes good care of their dogs and puppies, and this is also important for Bernese Mountain Dog breeders in the UK. Some of the things that will show you that you are dealing with a reputable breeder are:
– Health certificates. If you ask your breeder to provide you with all the certificates you want to see, you will be given them. Their dog's health is most important.
– Your dog will be microchipped and dewormed. Sometimes, this doesn't come with the package, but if you ask, they will be more than happy to do it.
– Matching you with the puppy. Sometimes, you aren't the perfect match for some breeders. They will ask you all the questions they need from you in order to know if you are a good fit. Sometimes, they have puppy questionnaires on their sites that you can fill out.
– They will be available to answer all the questions you have. As a future new owner, you might have a lot of questions, and a good breeder will answer them all.
– They care about the breed standard and bloodline, and they try their best to produce the best-quality dogs.
– If you ask to visit their kennel or make a video call, they will be more than happy to show you around. They will also be more than happy to introduce you to the future parents of your puppy. This is very important. If they refuse to do so, you can expect that something is probably off.
– When it comes to this breed, it is important to know that they are breeding their puppies as family pets or as show dogs – not guard dogs. Yes, they can make good guard dogs, but this is not their main purpose.
Sites Where You Can Find Bernese Mountain Dog Puppies In The UK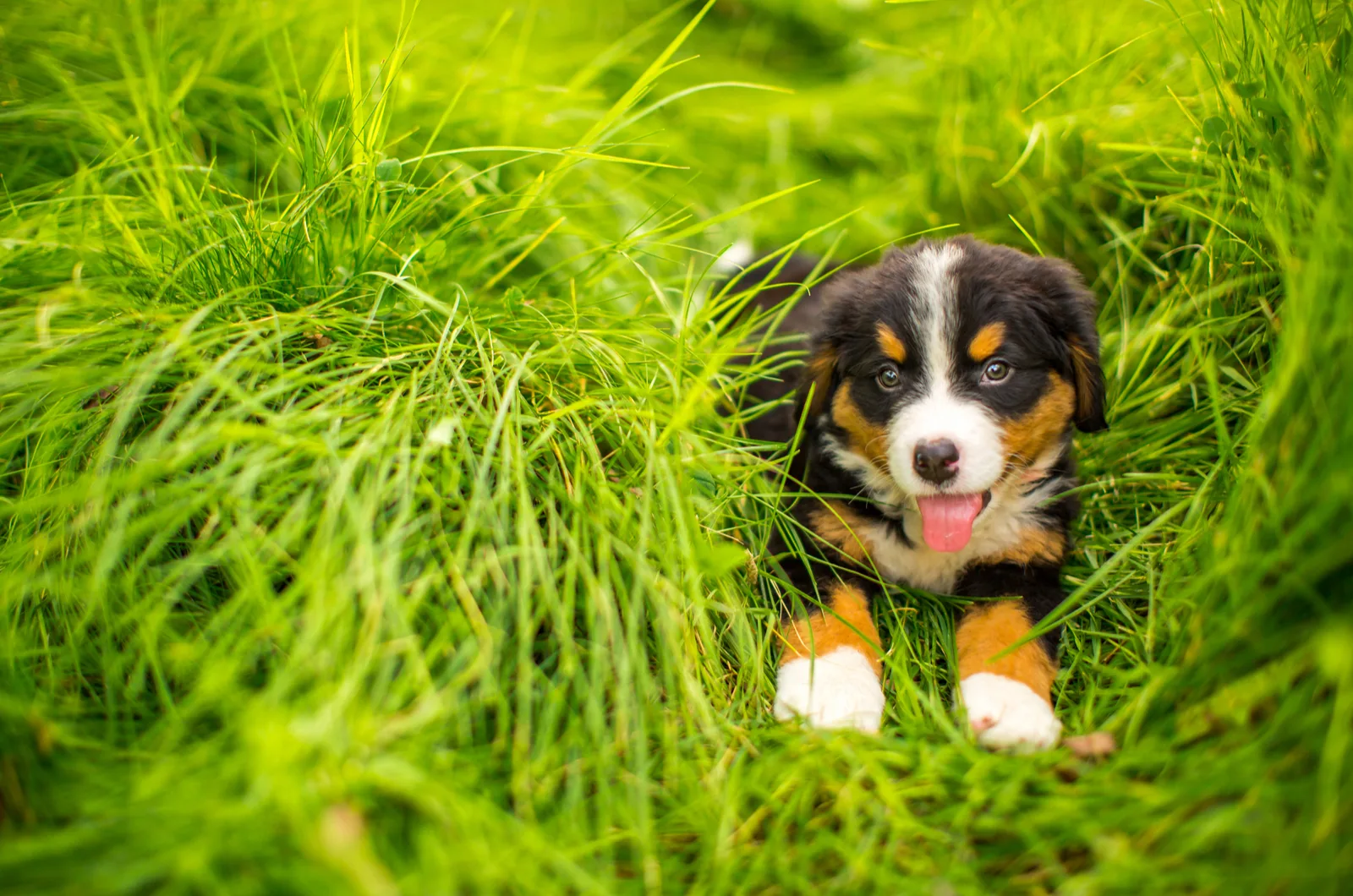 One of the reasons why we made a list of things that a good breeder needs to have or do is because there are a lot of sites where people sell their puppies. Some of these people are selling accidental litters for a much cheaper price.
This doesn't mean that these puppies are not good, or that they don't take good care of them. Quite the opposite. Sometimes, these puppies are taken care of even better than some that are planned. Some of these people aren't breeders, and don't want to become one, but they have a litter from time to time.
This is mostly a long period of time between two litters so they don't want to make a website or consider themselves professional breeders. But, on the other hand, there are a lot of people who will try to either scam you or just make a quick buck.
Another thing you need to keep an eye on is if the dog is purebred. There are some mixes, like the Bernedoodle, but this needs to be highlighted in the description or in the title of the advert.
We believe that you will know how to differentiate good from bad breeders. and we hope that our list will help you. In case you don't want to look for Bernese Mountain Dog breeders in the UK, you can always look at some sites. We have listed some of the sites where you can find litters of Bernese Mountain Dogs.
The only thing you need to do is enter the breed, for example, (Border Collie) or (German Shepherd), and enter the place you are from, like (Lincolnshire) or (Liverpool), and available litters will pop on your screen.
FAQs
Is A Bernese A Good Family Dog?
Bernese Mountain Dogs are considered to be gentle giants. They are one of the least aggressive dogs out there. They are intelligent, loyal, calm, affectionate, have a huge willingness to play, and have the calmest spirit.
All of this makes them amazing family dogs. And, the most important thing for a lot of dog owners is that they are great with kids of any age. They also make great nannies because they love to guard, especially kids.
Another thing we want to emphasize is that Bernese Mountain Dogs are great dogs for first-time owners. They are easy to train, and they are lovable and affectionate, which is everything an inexperienced owner needs.
This is why it is very important to make sure to take your time when finding the best Bernese Mountain Dog breeders in the UK.
What Is The Average Size Of The Bernese Mountain Dog?
| | Male | Female |
| --- | --- | --- |
| Height: | 64 to 70 cm | 58 to 66 cm |
| Weight: | 36 to 52 kg | 32 to 43 kg |
This can, of course, vary, but not a lot. These are the standard weights and heights of Bernese Mountain Dogs.
In Conclusion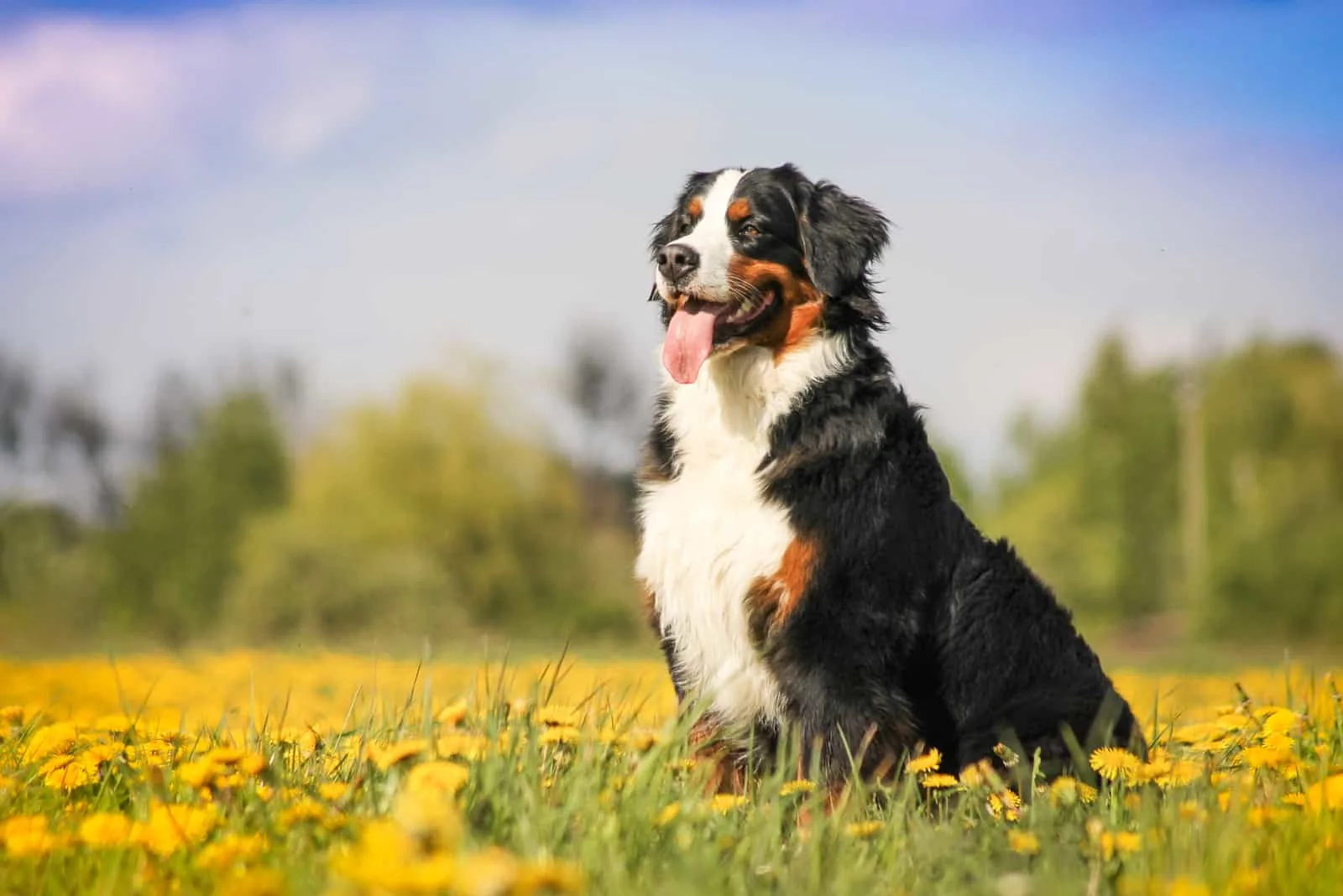 Getting a puppy is such a life-changing but exciting and monumental moment in a future dog owner's life. But, don't let that euforia make you speed up the process. What do we mean by that?
Well, a lot of people get too excited and can't wait to get their puppy as soon as possible. Because of that, they don't pick the best breeders, and unfortunately, some of them get scammed. This is why it is important to take your time while looking for a breeder.
The most important thing that should be a priority for both you and the breeder is the health of the puppy. The breeder is obliged to show you all the health certificates of both your puppy and its parents. If you find a breeder who doesn't want to provide you with this, go with the next breeder!
The Bernese Mountain Dog is perfect for both first-time dog owners and for people who have had a dog previously. But, we need to warn you – you will fall in love with this dog. A lot of people who got this breed stuck with it for the rest of their life.
Their lovable temperament just sticks with people. So, we can tell you that your choice of this breed is just… ˝chefs kiss˝!
We hope that our list of the best Bernese Mountain Dog breeders in the UK has helped you and sped up the process of bringing your puppy to its new home. We wish you both all the luck and love! We are sure that you got this, and that your puppy will be home in no time!
RELATED CONTENT:
– The Mini Bernese Mountain Dog: Shrinking A Gentle Giant
– Best Bernese Mountain Dog Breeders In The States
– Bernese Mountain Dog Cost: Puppy Prices, Care, And Expenses