Dog owners often name children and pets with a name that best describes their characteristics and quite possibly their personality. We choose the names we are attracted to and sometimes those of our favorite movie or TV show characters that shaped our childhood.
If you have a girl puppy at home that already acts like a little diva, the chances are, you are going to give it a sassy girl dog name. Or maybe, you are the sassy one in this equation and want the name you give your pooch to reflect your own personality.
Whatever your reasoning is, you need a good source of sassy girl dog names to pick the one that best suits your doggy, which is where we come in!
Not only will we provide you with over a hundred sassy girl dog names, but we will also give you a few of our favorite unique names with some thought behind them.
We hope that by the end of this article, you will have the perfect name for your new dog or at least some name ideas so that you can think of a sassy name yourself!
Sassy Dog Names Female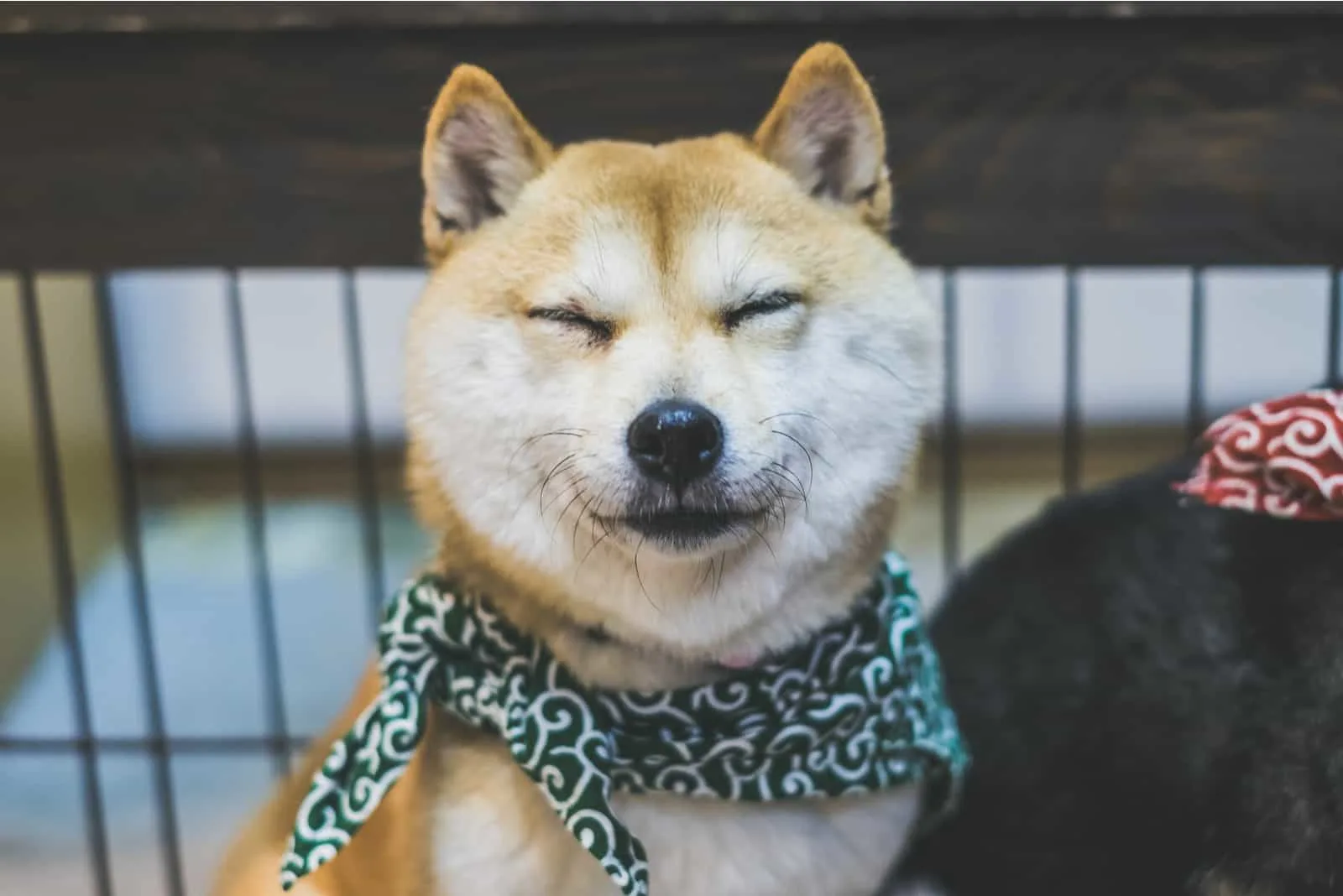 Let's start our list with some of the puppy names you would give to a small dog like a Shih Tzu, Pug, Chihuahua, Toy Poodle, or Maltese:
• Sally
• Skye
• Millie
• Mochi
• Eve/Evie/Evee
• Hadley
• Tulip
• Frances/Frankie
• Juniper
• Penelope
• Molly
• Nala
• Clover
• Izzy/Isabel/Isabella
• Lola
• Gigi
• Violet
• Harper
• Dolce
• Arya/Aria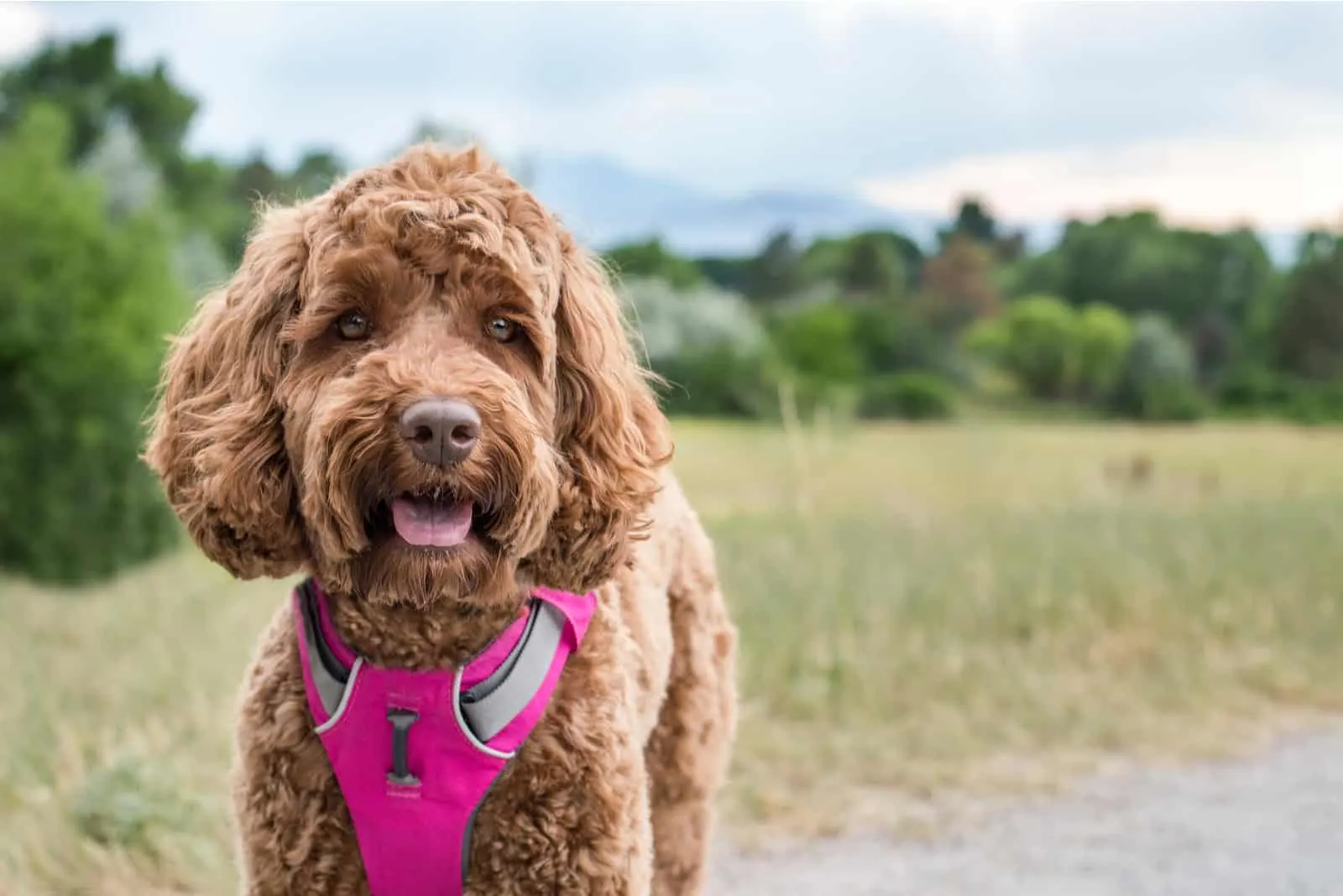 • Luna
• Finley
• Noelle
• Allie
• Lilo
• Juliet
• Java
• Molly
• Dora
• Elsa
• Gecko
• Lolo
• Iggy
• Percy
• Lila
• Freckle
• Flo
• Ophelia
• Fauna
• Beauty
• Daffodil
• Dee-Dee
Sassy Girl Puppy Names For Big Dogs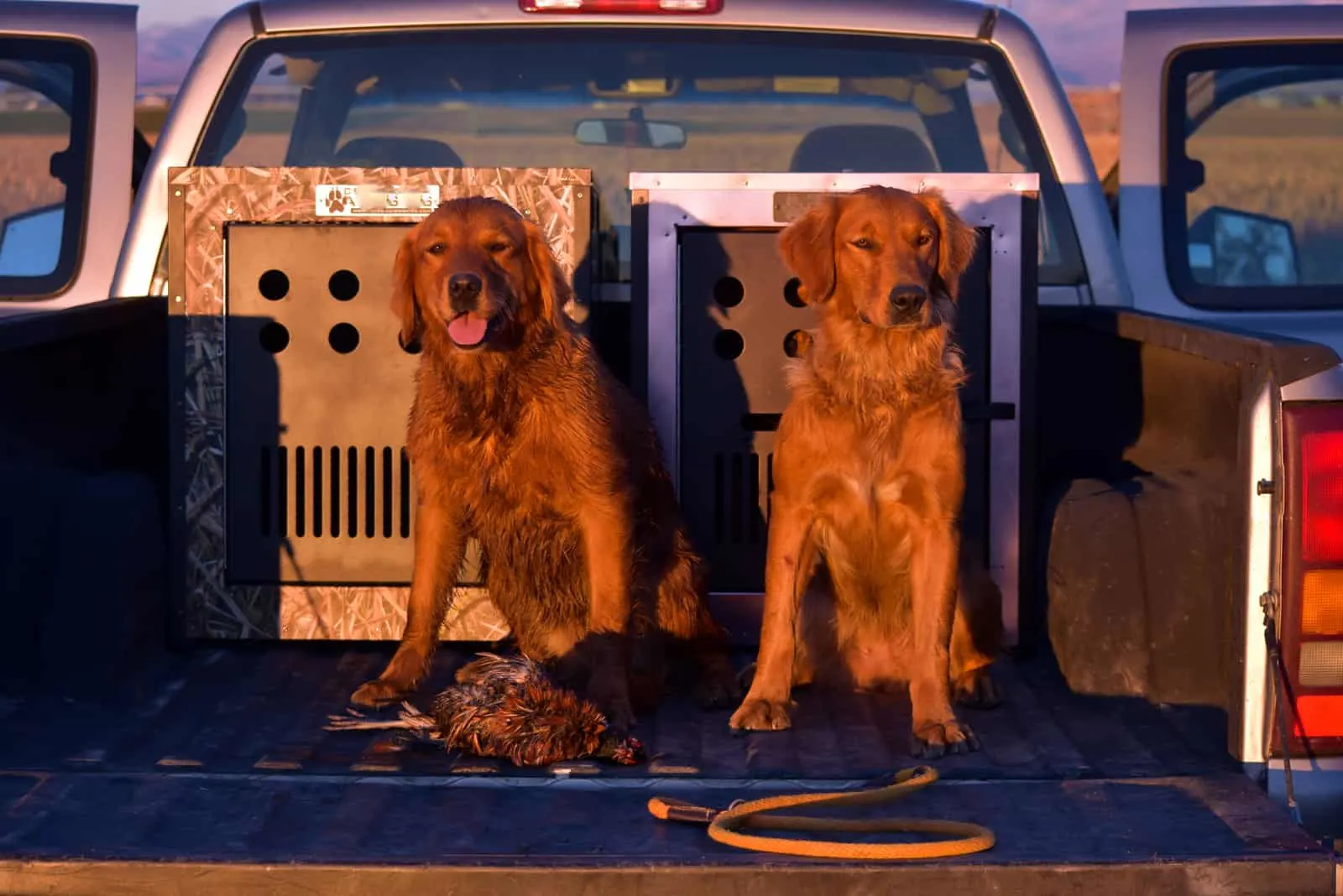 Now, let's take a look at sassy girl dog names that would be more appropriate for big dog breeds like Labrador Retrievers, German Shepherds, Golden Retrievers, and Siberian Huskies:
• Calla/Callie
• Holly
• Daisy
• Rainy/Rain/Rainey
• Apple
• Willow
• Athena
• Katie
• Grace/Gracie
• Scout
• Junebug
• Clementine
• Sandy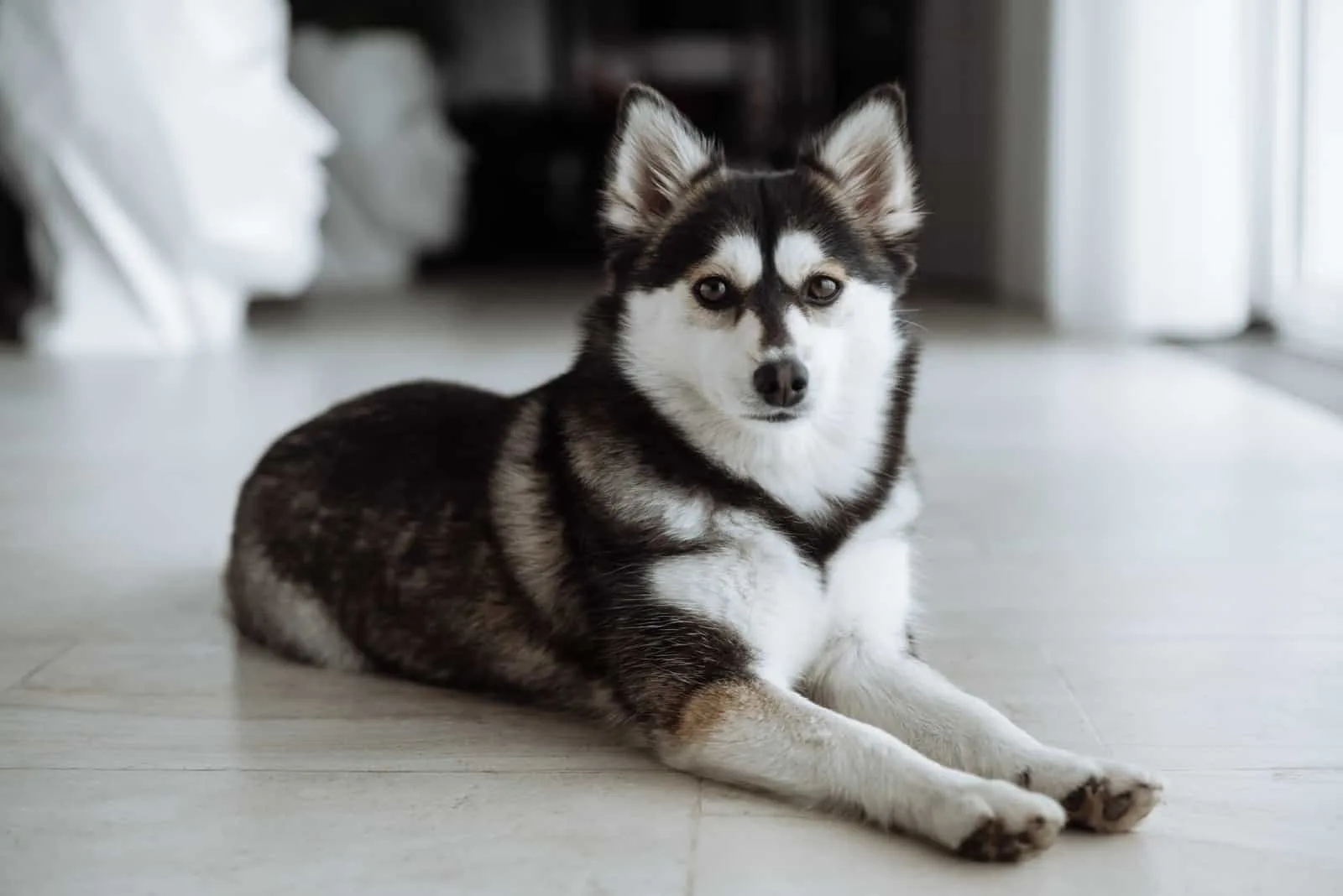 • Coco/Coconut
• Emma/Emmie
• Ruby
• Cookie
• Marlo/Marlowe
• Bailey
• Flora
• Zuzu
• River
• Lucy
• Bonnie
• Pancakes
• Oreo
​• Xena
• Kit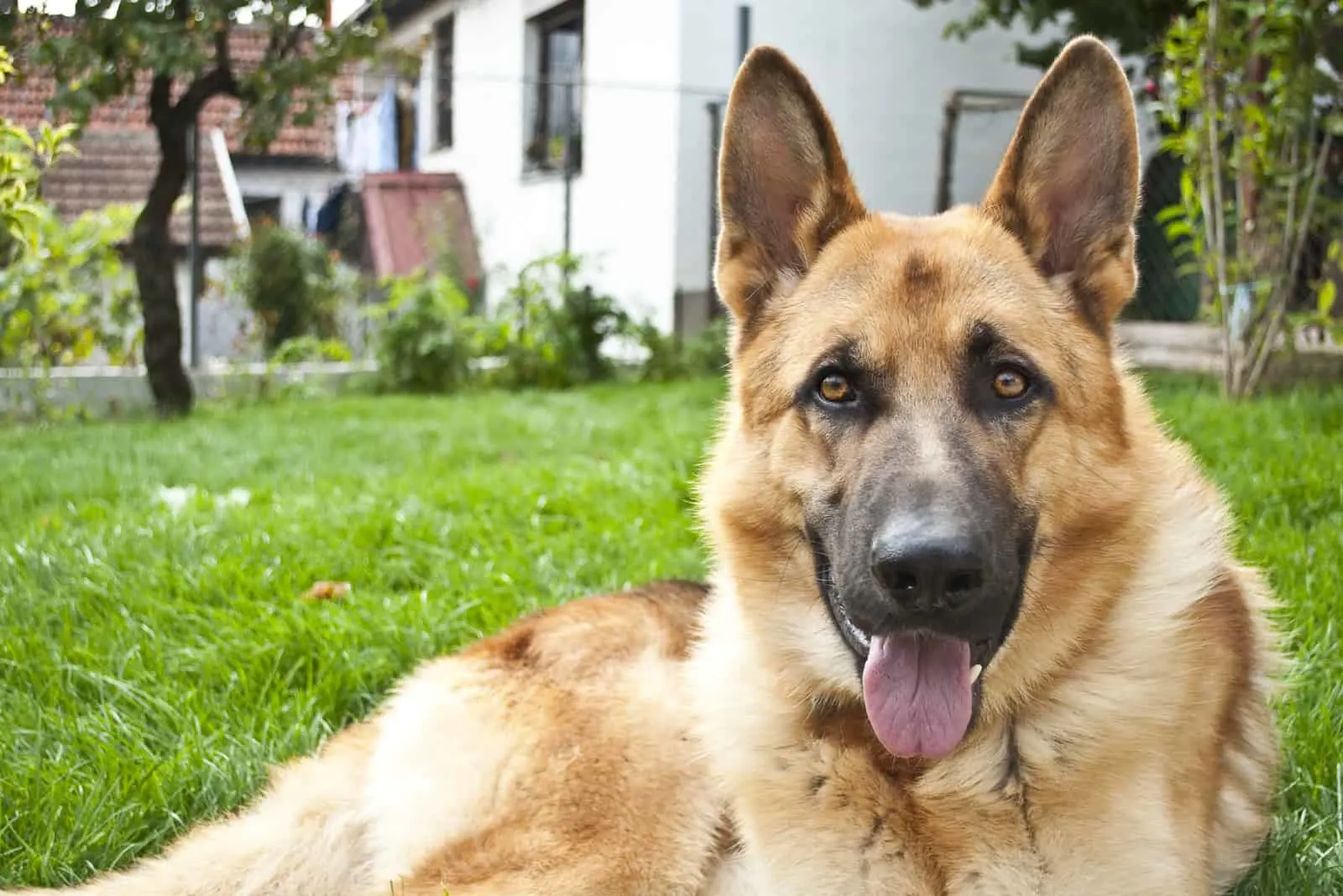 • Dove
• Sandra
• Ruby
• Duchess
• Minni
• Keats
• Buttercup
• Pearl
• Butterscotch
• Dolly
• Mia
• Barbie
• Rose
• Nutmeg
• Midnight
Cute Sassy Girl Dog Names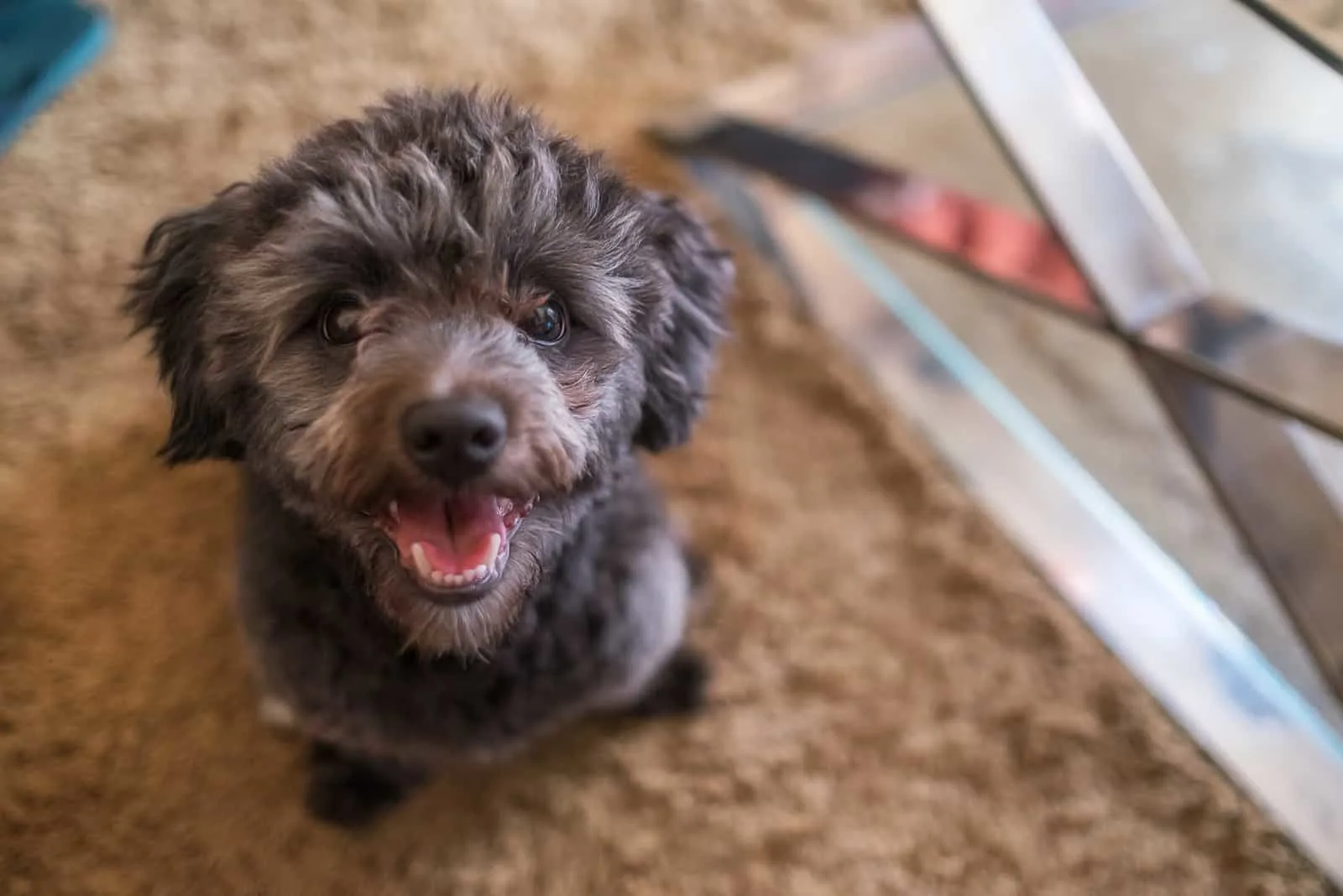 Next, let's see some female dog names that would be a good fit for your new puppy, regardless of its size and breed:
• Lexie
• Margo/Margot
• Olive/Olivia
• Goldie
• Colby/Colbie
• Carmen
• Sophie
• Winnie
• Josephine/Josie/Jojo
• Charlotte/Charlie
• Lily
• Buttermilk
• Amelia
• Cricket
• Bijou
• Phoebe
• Lulu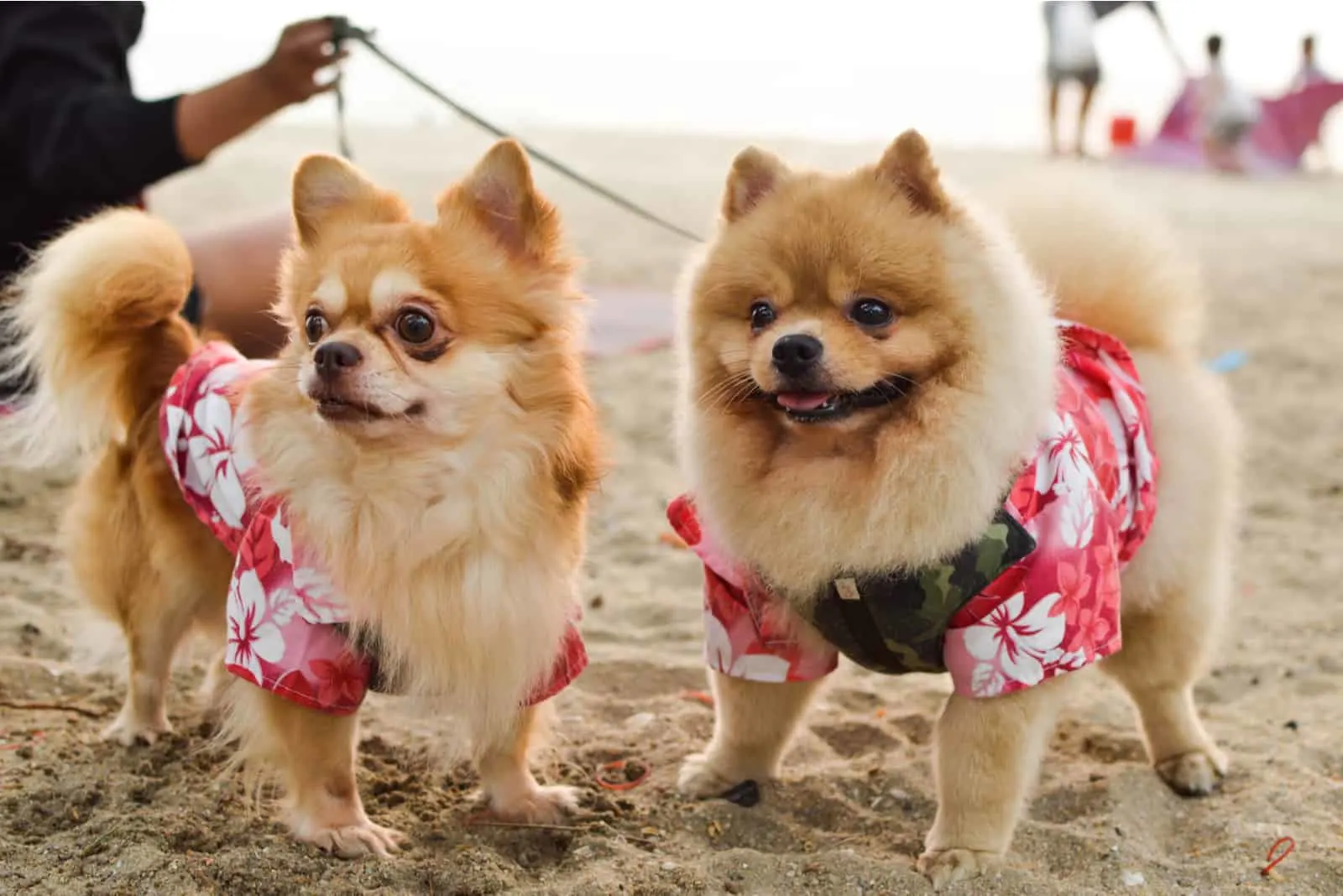 • Tillie
• Indy
• Rosie
• Francisca
• Misty
• Panda
• Danica
• Arya
• Brooklyn
• Governor
• Jace
• Adele
• Eleanor
• Milene
• JoJo
• Sandi
• Sansa
• Cookie
Little Girl Puppy Names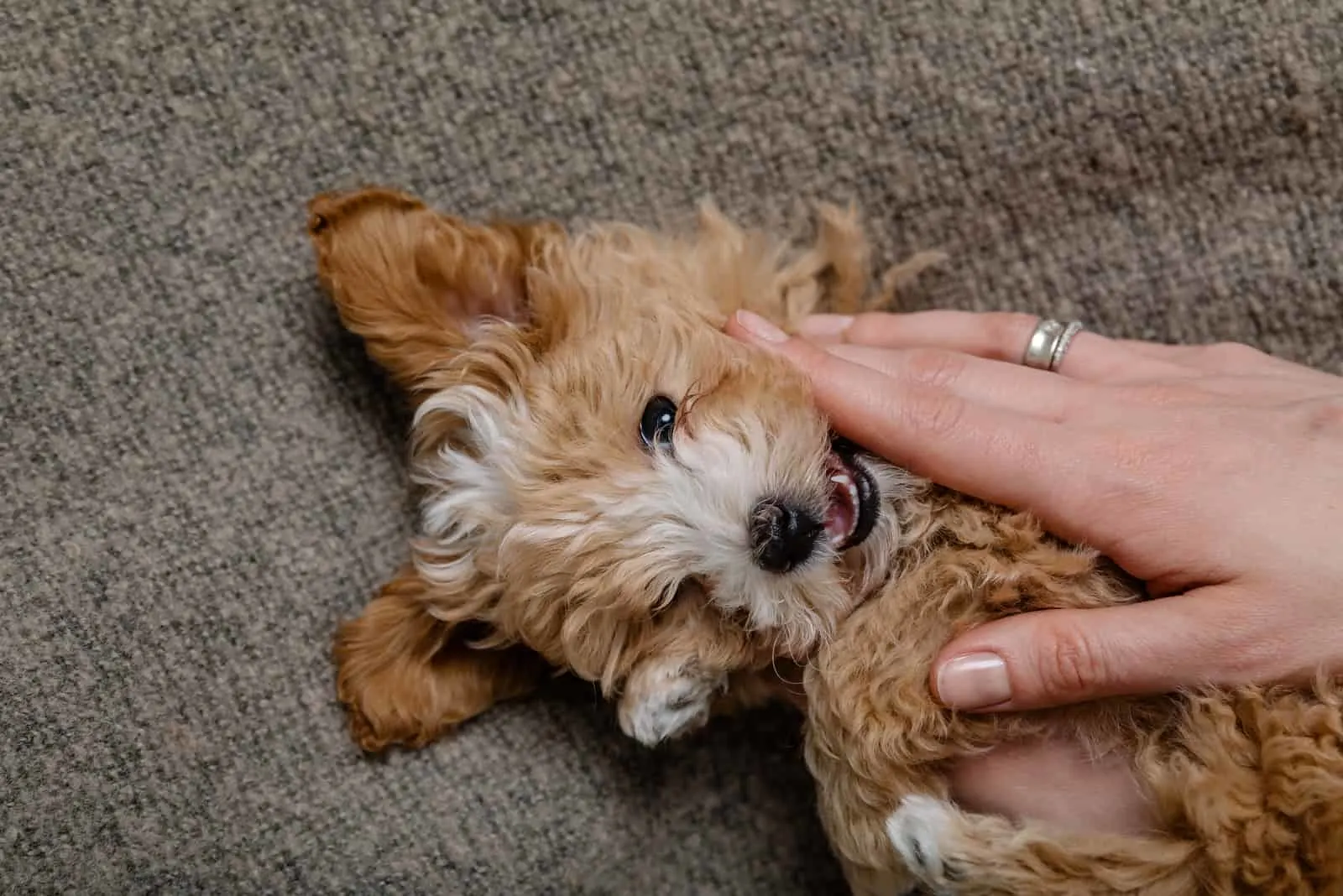 Let's continue by listing out all of the cute names pet parents would want to name their female puppies:
• Layla
• Dakota
• Winnie
• Katie
• Kona
• Josie
• Trixie
• Maddie
• Sugar
• Ella
• Sandy
• Macy
• Phoebe
• Callie
• Nala
• Annie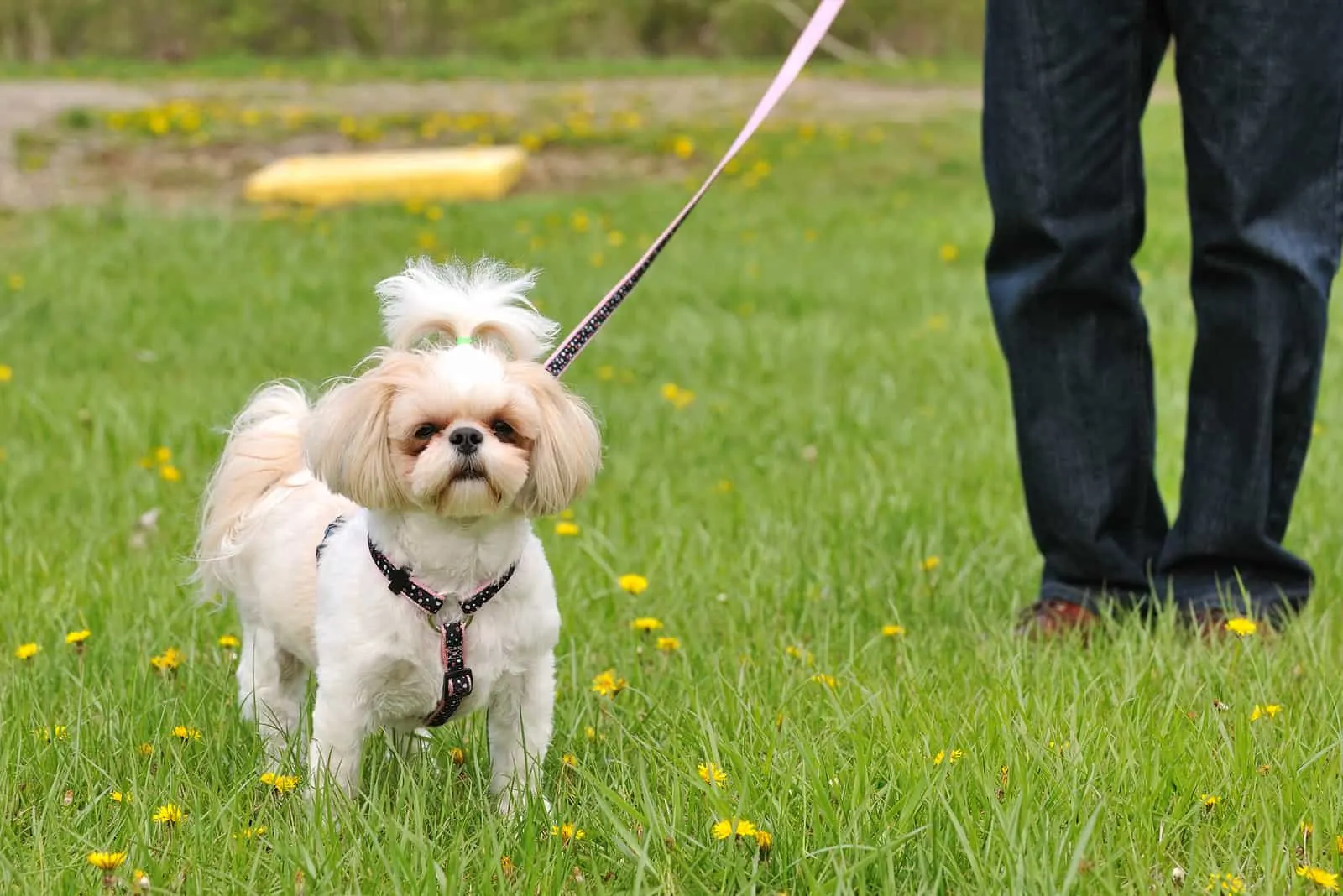 • Shelby
• Cassie
• Sassy
• Fiona
• Piper
• Harley
• Maya
• Minnie
• Hazel
• Honey
• Sydney
• Jasmine
• Precious
• Zoey
Our Favorite Girl Dog Names For Sassy Dogs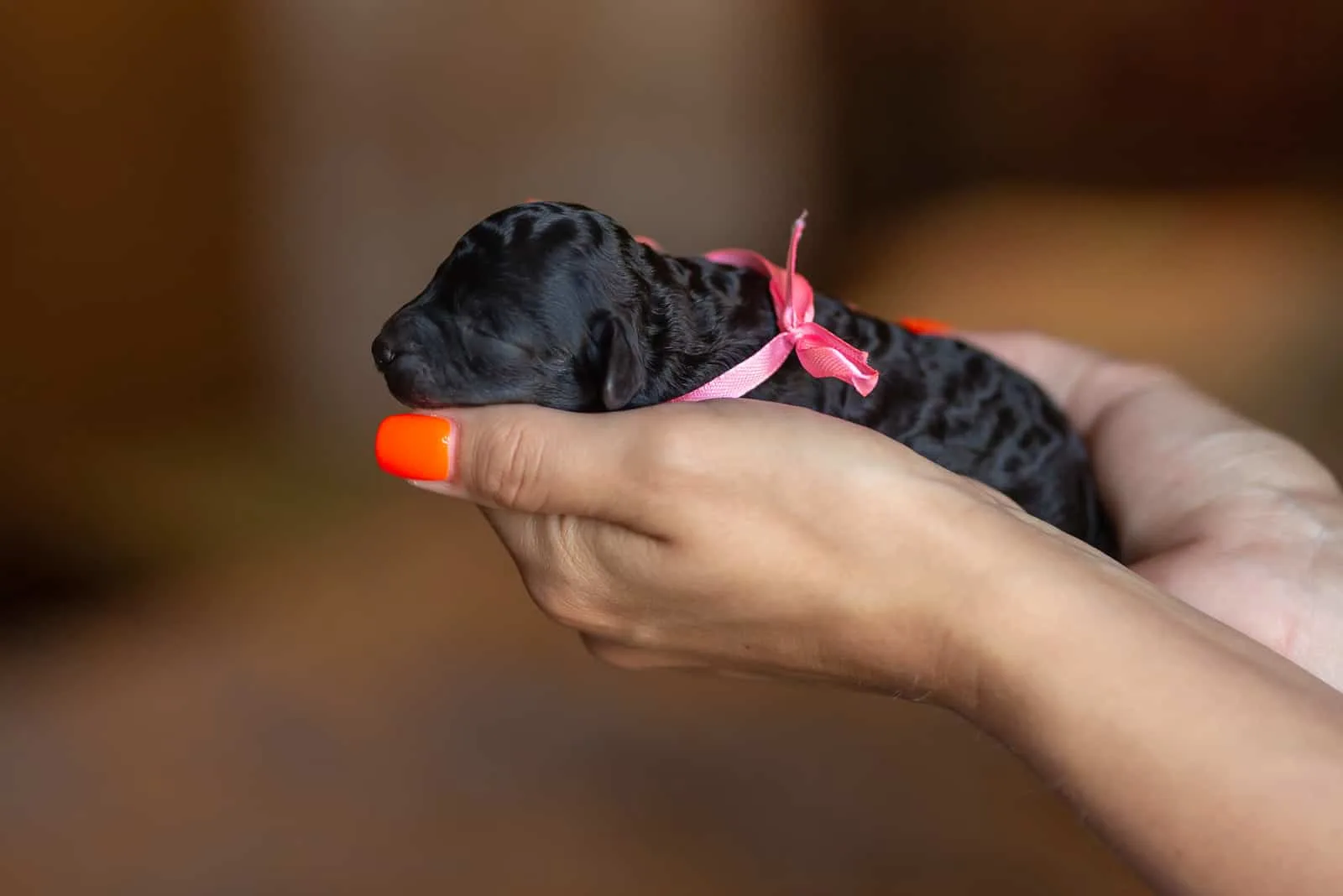 It is time to reveal our list of favorite girl names you can name your new pup:
1. Bella
Bella is one of the classiest sassy girl dog names that comes to our minds. This simple yet elegant and sweet name is actually a twist on the Latin word belle, which translates to beauty.
We often see this name at the end of more common sassy girl dog names like Isabella or Annabella. Bella can also be the perfect nickname for dogs with one of these longer names, but it is also a great name by itself.
2. Sadie
Sadie is somewhere in between sweet and sassy. The name actually means "princess," and as such, it is a perfect name for girl dogs that love attention. Although this name is quite popular and may not be unique, it really fits in here in terms of class and sass!
3. Dixie
Dixie is one of the cutest names for sassy girl pups. If you think of things that relate to this name, or perhaps any girl you know named Dixie, it seems like every Dixie is sassy and stubborn! We hope your furry friend will be less stubborn than sassy, but it is still a great name idea for a female pup!
4. Delilah
Have you ever met a pooch or person named Delilah that wasn't both sassy and sneaky? The interesting thing about this name is that it actually hails from Hebrew and translates to "delicate." This might not fit the sassy dog narrative in Hebrew, but do you actually know anyone who speaks Hebrew?
5. Queenie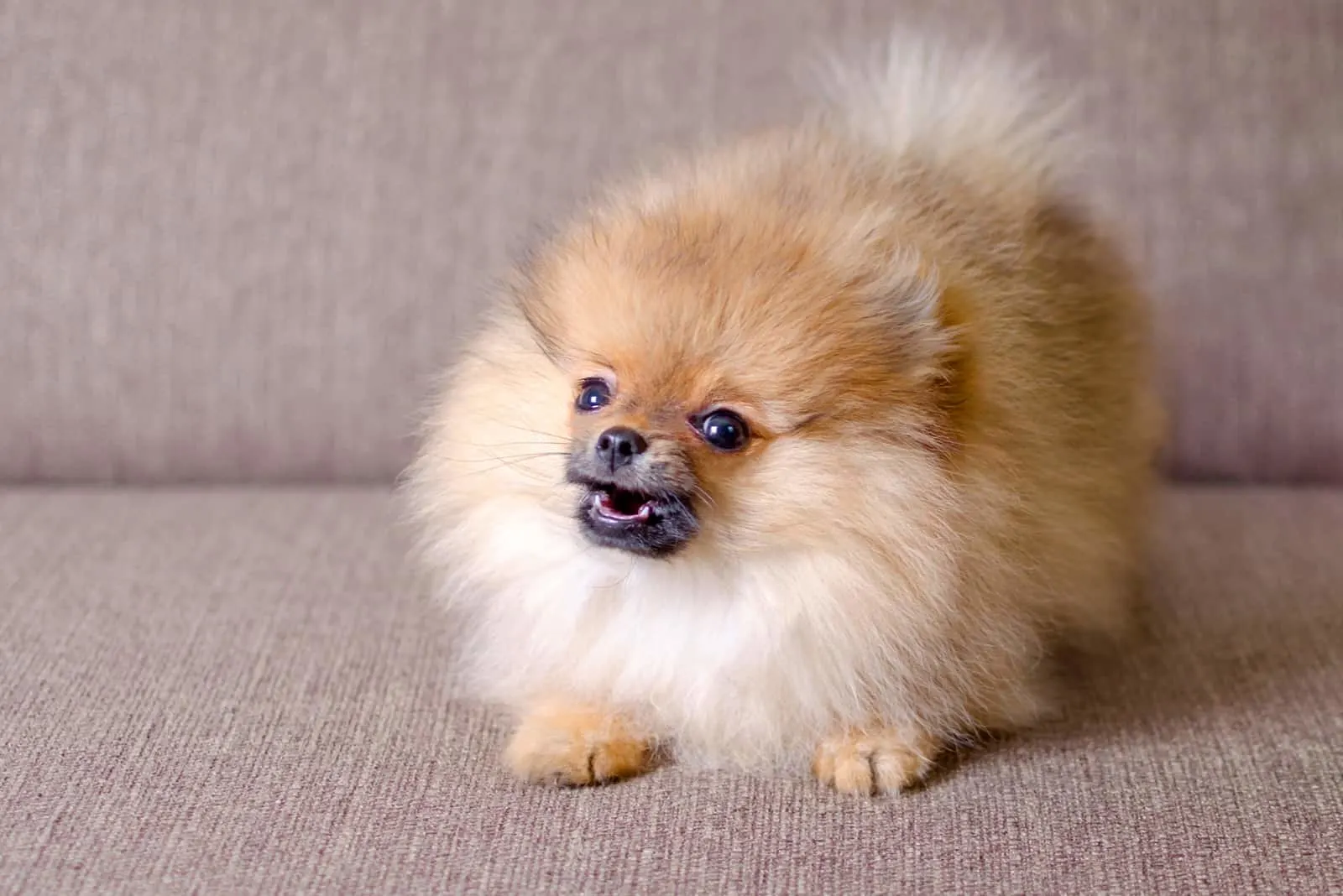 Those who want a sassy name for their little girl that just screams sass should go with Queenie! So, if you name your dog Queenie, you can expect it to act like a queen and be treated like one too! It's as if you are asking for it when you name your dog Queenie, but it is an unusual name and sassy as well!
6. Sasha
We think Sasha is a name for a beautiful and badass female dog. It is the perfect name for a sassy girl who holds her ground in everything she does. The name itself doesn't have a strong origin but rather comes from other names like Satyana, Sacha, Alexandra, and other similar names. It does have a strong meaning, though, as Sasha can be translated to "defender, helper of mankind," so it is perfect for a sassy girl!
​7. Princess
Much like the name Queenie, we cannot overlook the sassiness of the name Princess. But, again, if you name your dog Princess, you are almost asking for a dog that will expect to be spoiled. It might seem silly to you, but it is true! It is like the pup takes on the persona of the name unintentionally. Princess is one of the most common sassy girl names out there, but it will always be among our favorites.
8. Stella
Stella is quite a unique name that you probably don't get to hear that often. If you want your pooch to stand out in the dog park, not just because of its dashing haircut, try naming it Stella. Stella actually means "star," which is a simple yet incredibly sassy name. Your little pup will always be the star of your home and your heart. It is a cute name for a girl doggy, and it has been tied to sassy celebrities throughout history.
9. Roxy
The name Roxy made its way onto our list of favorites by being one of the best sassy girl dog names out there. It might be fairly common among pet parents, but it is a classic, and you can never go wrong with it! Roxy actually means "dawn," which is a nice and calm meaning you can keep to yourself if you want your pup to seem sassy in everyone else's eyes.
10. Betty
You might think that Betty is a classy name fit for calm and obedient pups, but have you ever seen Betty White? She was both sweet and sassy, telling us that it is another perfect name for a sassy girl dog. Betty is usually a nickname for Elizabeth and has been tied to royalty throughout history. So, you can call your pooch Elizabeth when she behaves and Betty when she is being her sassy little self.
Tips For Choosing A Sassy Dog Name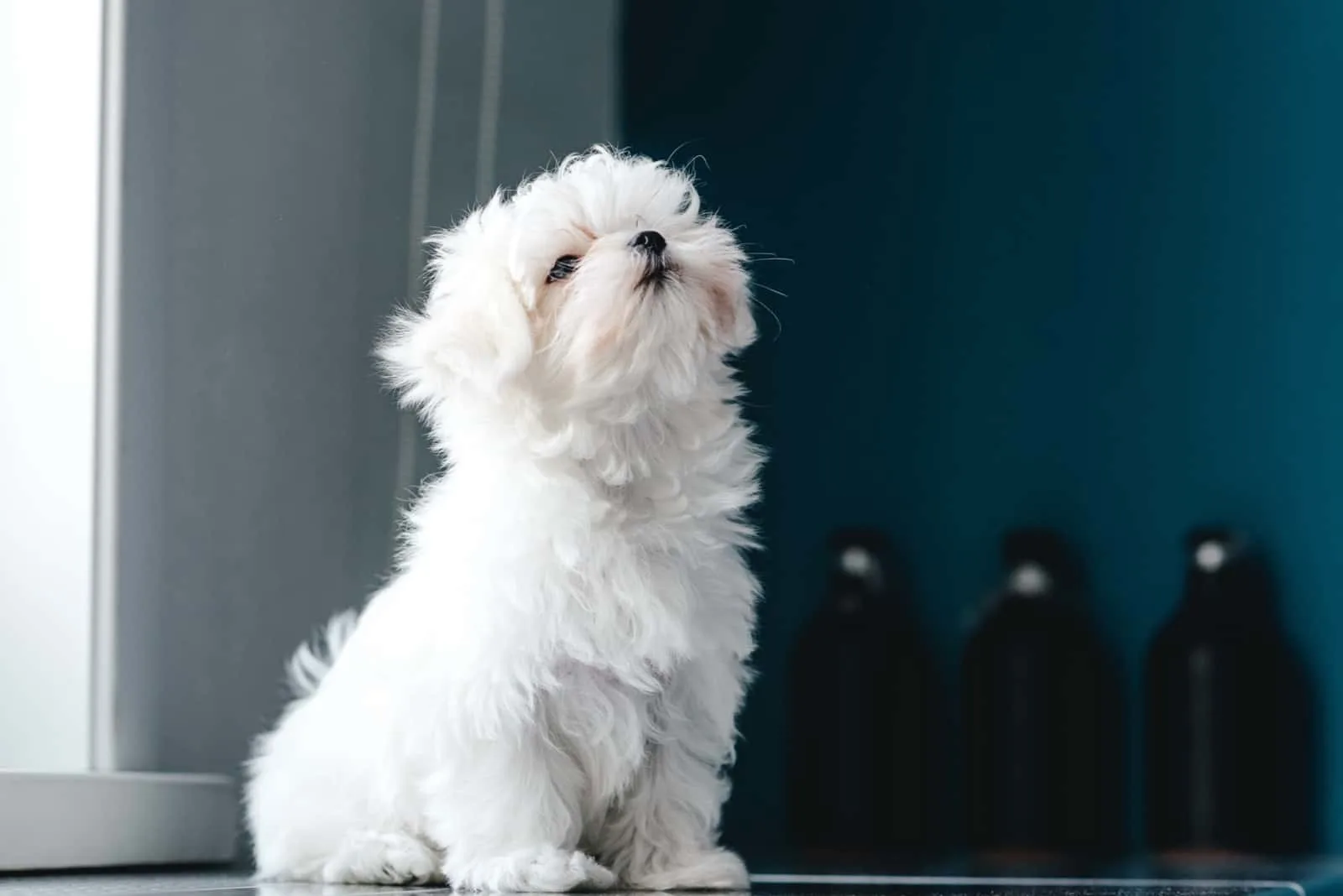 You might have noticed that many of the names we mentioned above would sound equally at home on a puppy as they would on a baby. And, now you might be wondering why that is?
Well, studies show that each year, pet parents increasingly turn to human names for their furry friends. This shows a growing cultural trend that embraces girl and boy dogs as full-fledged family members rather than "just" pets.
Throughout history, female dog names and male dog names alike were less likely to be personalized to the pup. For instance, a girl dog might have been called Precious, Cookie, or Cinnamon, whereas boy dogs might have been named Duke, Rover, or Rex. However, nowadays, you are much more likely to encounter an Oscar, Emma, or Zoey while walking down the street or at the local dog park.
If you are still uncertain which of these sassy girl dog names to pick for your four-legged wonder, you are not alone. Some pet parents just know their pet is a Coco or Arya as soon as they make eye contact, but many other pet owners simply need time to figure out which one is best for their pup.
If naming your female puppy is starting to become a hassle, take a deep breath and relax. Keep in mind that a girl dog name can come from many different sources of inspiration, such as your favorite books, spices, veggies, fruits, celebrities, places, your heritage, or even dog breed history.
For instance, if you own a cute little girl French Bulldog, you might consider naming it a French-inspired name like Josephine. On the other hand, a Latin dog breed like the Chihuahua might be perfect for a name like Aurora or Lola.
​What Should I Consider While Naming My Dog?
An important thing to consider when choosing a name for your furry companion is dog training. This is especially important for dogs that are still in puppyhood.
When you are in the process of teaching your pup to respond to commands like come, stay, sit, lay down, you will want to make sure its name isn't a source of confusion. To put it more clearly, you should avoid puppy names that sound like a common training cue, such as "sit."
A young puppy is already distracted by everything around it, and the last thing it needs is having to figure out whether you said its name or told it to sit. Many dog trainers and dog behaviorists recommend choosing a name with a sing-song or vowel sound at the end and at least two syllables.
Of course, the most important thing is that the sassy girl dog name you choose rolls off your tongue with ease. At the end of the day, you will be saying the name a lot, so be sure to select one that you feel comfortable repeating over and over again!
Your female puppy's name should make you feel happy whenever you say it. If you are still struggling with naming your pup, you should try the "back door test" when it comes to dog name selection. It is pretty simple, actually, and many dog owners use it when figuring out which name would be best for their new puppy.
All you have to do is stand at the back door and call out one of the sassy girl dog names you have planned for your newest addition. Saying "Roxy, it's dinner time!" or "Athena, drop it!" helps take the name out of your thoughts and into the real world so you can better assess it.
Sassy Girl Names For Dogs: Summary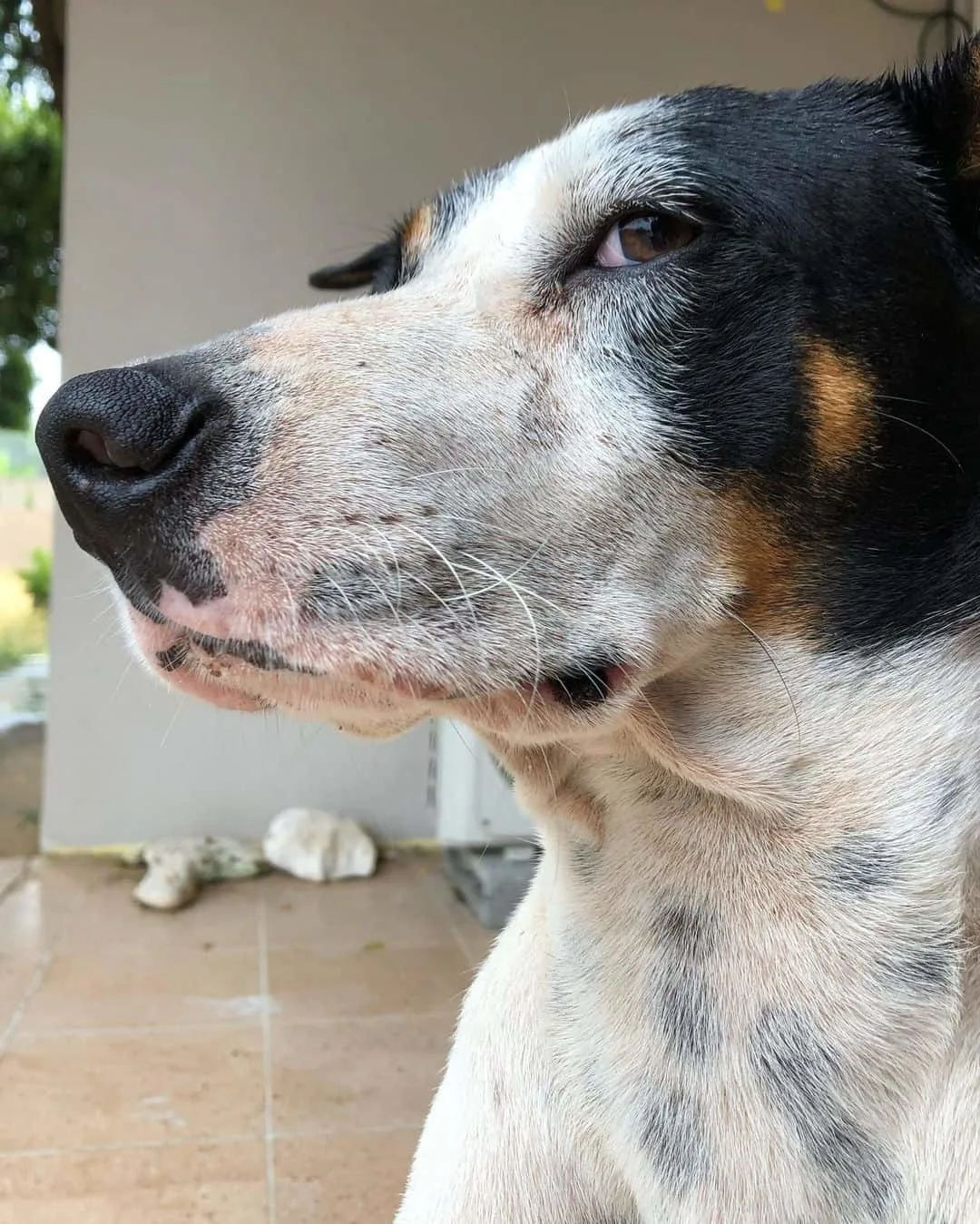 Photo from: @gangsta.geisha
Now that you've seen all of the wacky, cute, badass, and most of all, sassy girl dog names on our list, it is time to pick your favorite and give it to your female puppy.
Choosing a dog name should be a thrilling experience, so remember to have fun and not take it too seriously. After all, you don't want your new furry family member to be nameless for too long!
Just keep in mind that the name should be easy to pronounce and not sound like anything you plan on teaching your furry bestie. Stay away from anything that sounds like the basic commands every pup should know, like sit, stay, and come, and you should do just fine!
If you need some more examples of dog names, you might find some inspiration in one of our other articles: