Do you live in Massachusetts and you are interested in German Shepherd puppies for sale? If the answer is yes, this article is made for you!
We all know how the German Shepherd is a really high-quality dog breed. Along with being perfect companions for many families, these dogs are also good at sports, great watchdogs, and perfect protectors.
If you are thinking about becoming a German Shepherd owner, I am sure you are doing research on your own.
There are so many things to find out, like what kind of routine is the best for a German Shepherd, what is this dog like with other dogs and around children, are there any possible threats you should be aware of, and so many other questions.
However, the very first thing that you need to consider is the quality of German Shepherd breeders. Read the following text and get to know the most reputable German Shepherd breeders in Massachusetts.
German Shepherd Puppies For Sale In Massachusetts
German Shepherds are one of the most popular dog breeds in the U.S. How could you resist them? They are such courageous and intelligent working dogs.
There are few things these amazing dogs can't do – they are great watchdogs, herding dogs, search and rescue dogs, and among all – they are perfect family dogs.
If you share my passion for this marvelous dog breed, and you would like to become a German Shepherd owner, let's find out more about top 12 German Shepherd breeders in Massachusetts.
1. Abby Kennels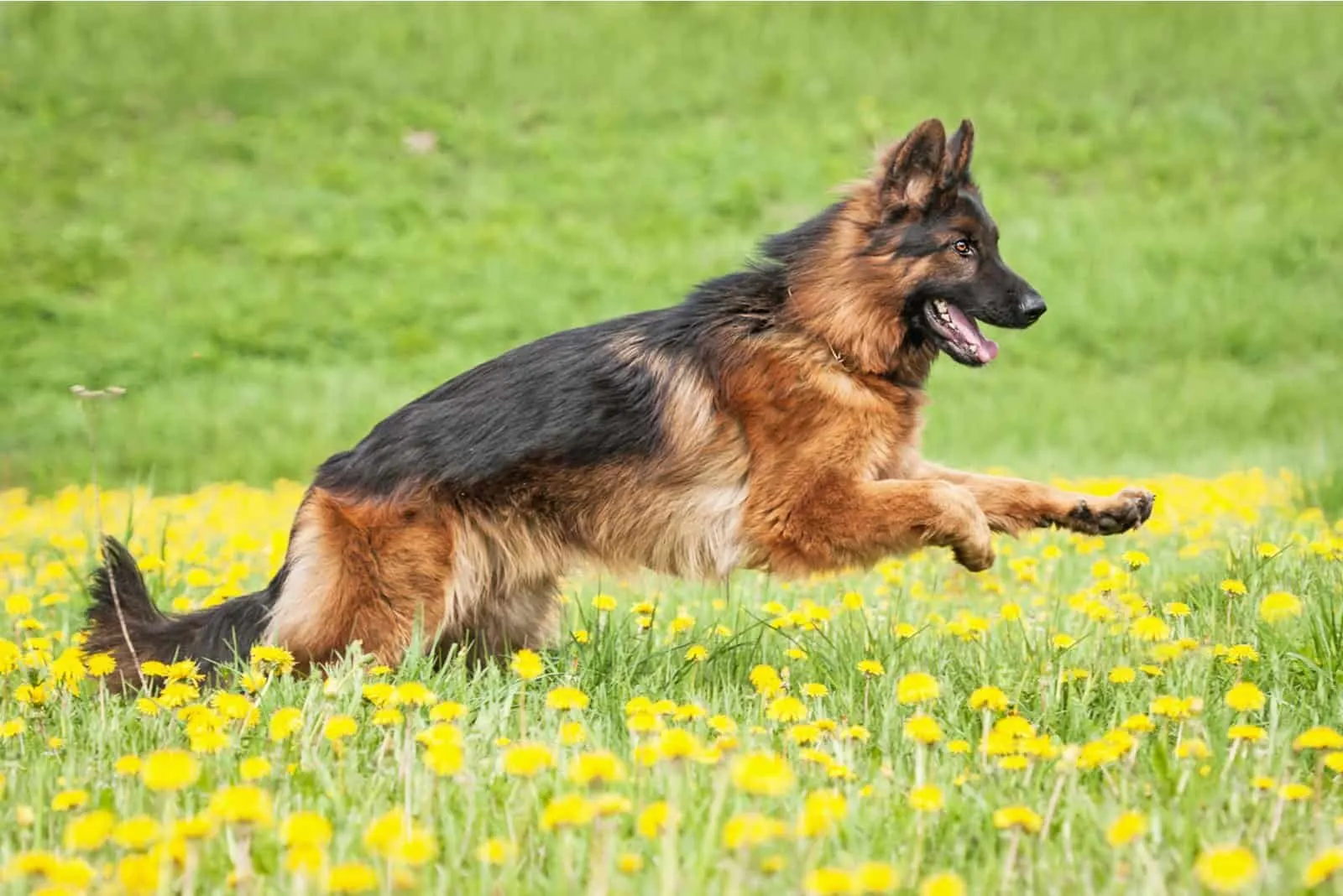 Abby Kennels breeders offer different services related to German Shepherds such as grooming, training, and overnight boarding.
The owner and the main German Shepherd trainer is named Kevin A. Lanouette. Mr. Kevin has the title of being the breeder of the highest quality of working-line German Shepherds.
Besides German Shepherds, Kevin also trains Jack Russell Terriers. Kevin's dogs are competitors at the national level, and Abby Kennels has been in the German Shepherd business since 1991.
Abby Kennels' website states how each and every one of their German Shepherds are tested for conformation and stability. This confirms the highest level of their breeding program.
Breeder Info:
Address: 28 Gorham St Chelmsford, MA 01824
Website: Abby Kennels
Phone number: +1 978 454 8718
E-mail: [email protected]
2. Atlantic K9 Training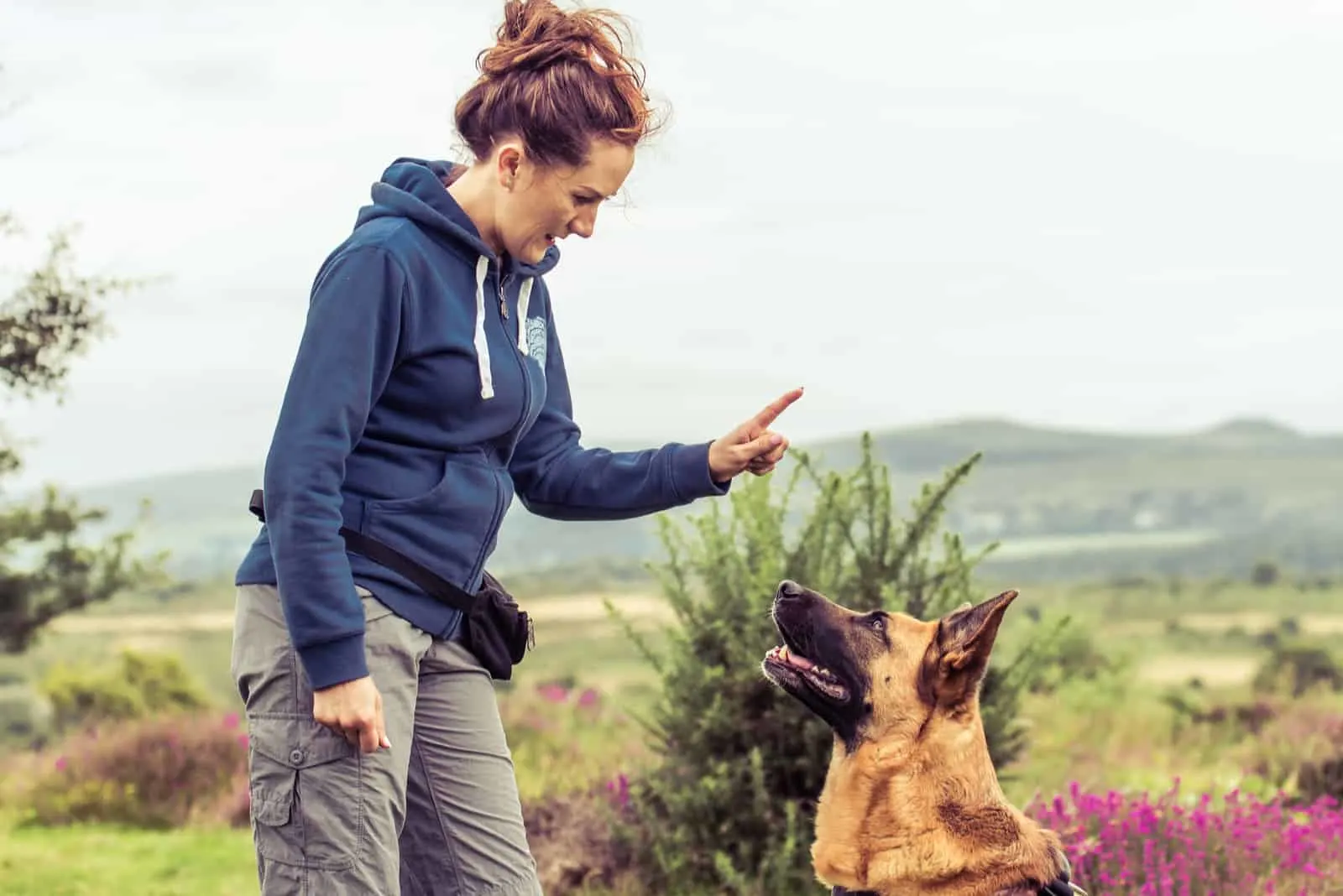 Atlantic K9 Training's two main activities are breeding and training German Shepherd and Jack Russell dog breeds.
What is specific about these dog breeders is their way of dog training: they approach the dog's temperament and personality at the same time. According to their website, they treat every dog as one of a kind.
The name of the founder of Atlantic K9 Training is Kathleen O'Connell James. Kathleen has been in the dog breeding business for more than 20 years. Her main training method is motivating dogs to learn.
At Atlantic K9 Training, special attention is dedicated to the early establishment of communication with dogs. When she was just starting her career, Kathleen learned specific dog training skills from the famous German trainer, Gottfried Dildei.
Thanks to these learned skills, Kathleen is now helping a number of dog owners really communicate with their dog friends.
According to the official site of Atlantic K9 Training, Kathleen states that thanks to the teaching and training with dogs, she now has an even bigger connection and love for German Shepherds.
The German Shepherds at Atlantic K9 Training are protective, calm, caring, and intelligent dogs.
Breeder Info:
Address: 7 Endicott Road Boxford, MA 01921
Website: Atlantic K9 Training
Phone Number: +1 978-468-1616
E-mail: [email protected]
3. Diamond Match German Shepherds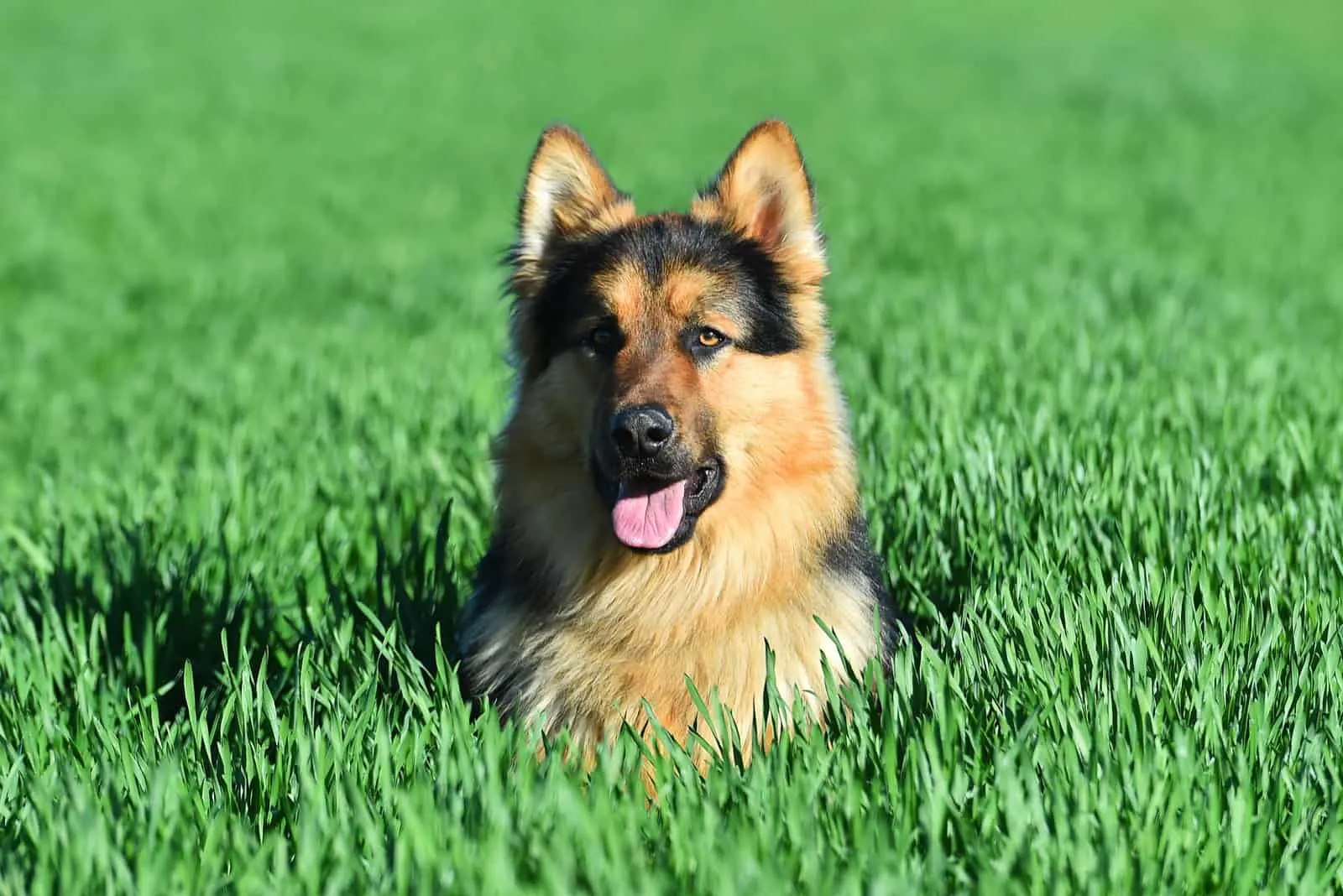 As stated on their website, Diamond Match German Shepherds are a small, family-owned breeder of top-quality, working-line German Shepherds. They are located near many cities of New England, such as Boston, Worcester, Hartford, and Springfield.
These breeders have been in the business of German Shepherd breeding for over 15 years. They are always improving their breeding program in order for their West German Working Line to be the top dog breed.
At Diamond Match, they assure future German Shepherd owners that these dogs are truly family dogs that love to spend time in various activities with their human family. Also, they state how all their German Shepherds are socialized at an early age.
If you decide to become a German Shepherd owner, Diamond Match breeders will guarantee that this dog will become your best friend and your biggest protector!
Breeder Info:
Address: 22 Richardson Road Leverett, MA 01054
Website: Diamond Match
Phone Number: +1 413-687-1212
E-mail: [email protected]
4. Fox Hill Farm & K9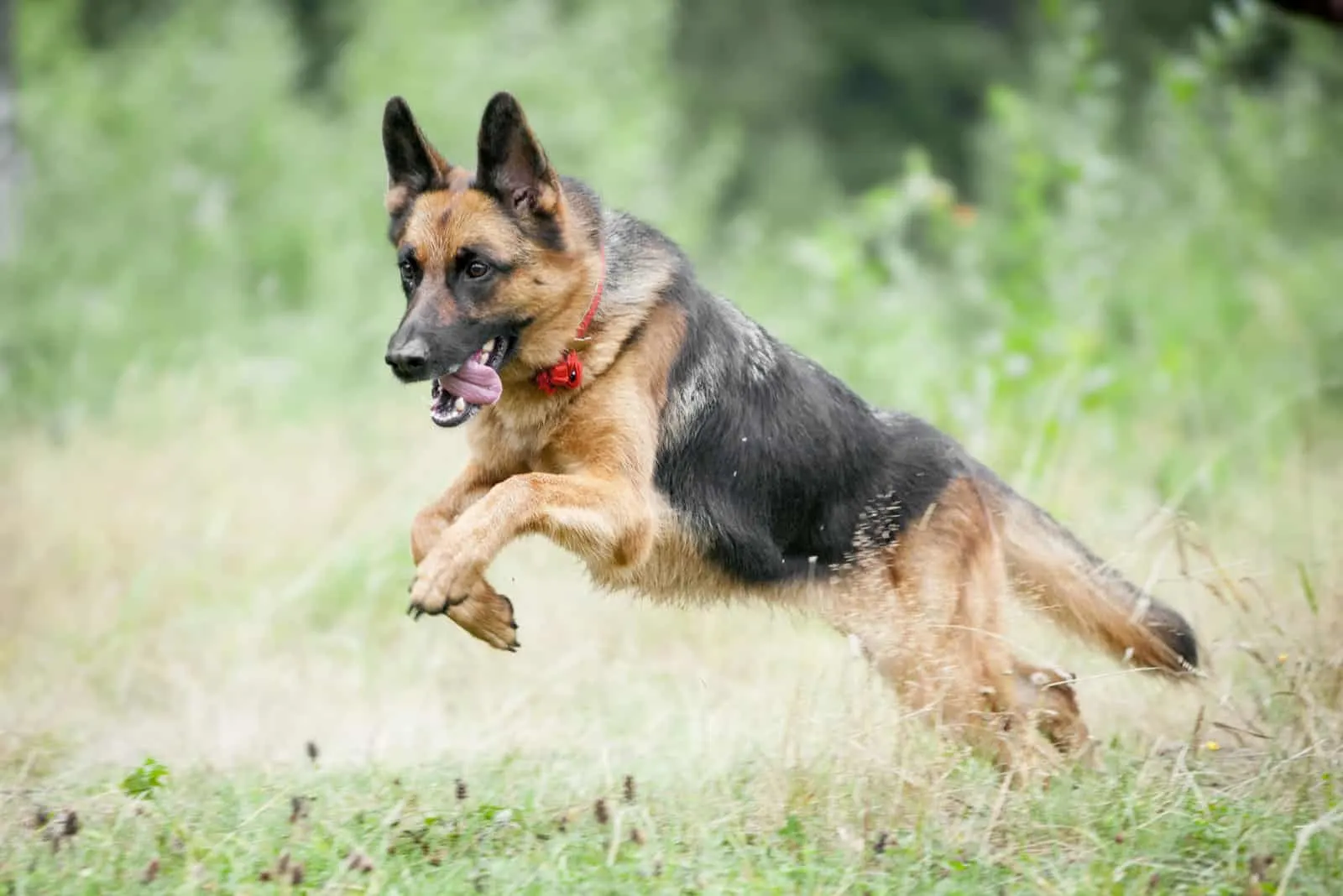 The Fox Hill Farm & K9 breeders have been professionally training and raising Von Der Nordsee German Shepherds, French Bulldogs, and Belgian Malinois in Massachusetts for over 20 years.
These breeders focus on understanding the dog's behavior, which leads to improving communication between the dog and the owner. So, what does Fox Hill Farm & K9 actually offer you? Take a look at all of their services:
Training
Breeding
Overnight stay
Puppies and dogs for sale
Breeder Info:
Address: 69r Kimball Road, Amesbury, Massachusetts 01913
Website: Fox Hill Farm & K9
Phone Number: +1 978 270 9200
5. Hayes Haus German Shepherds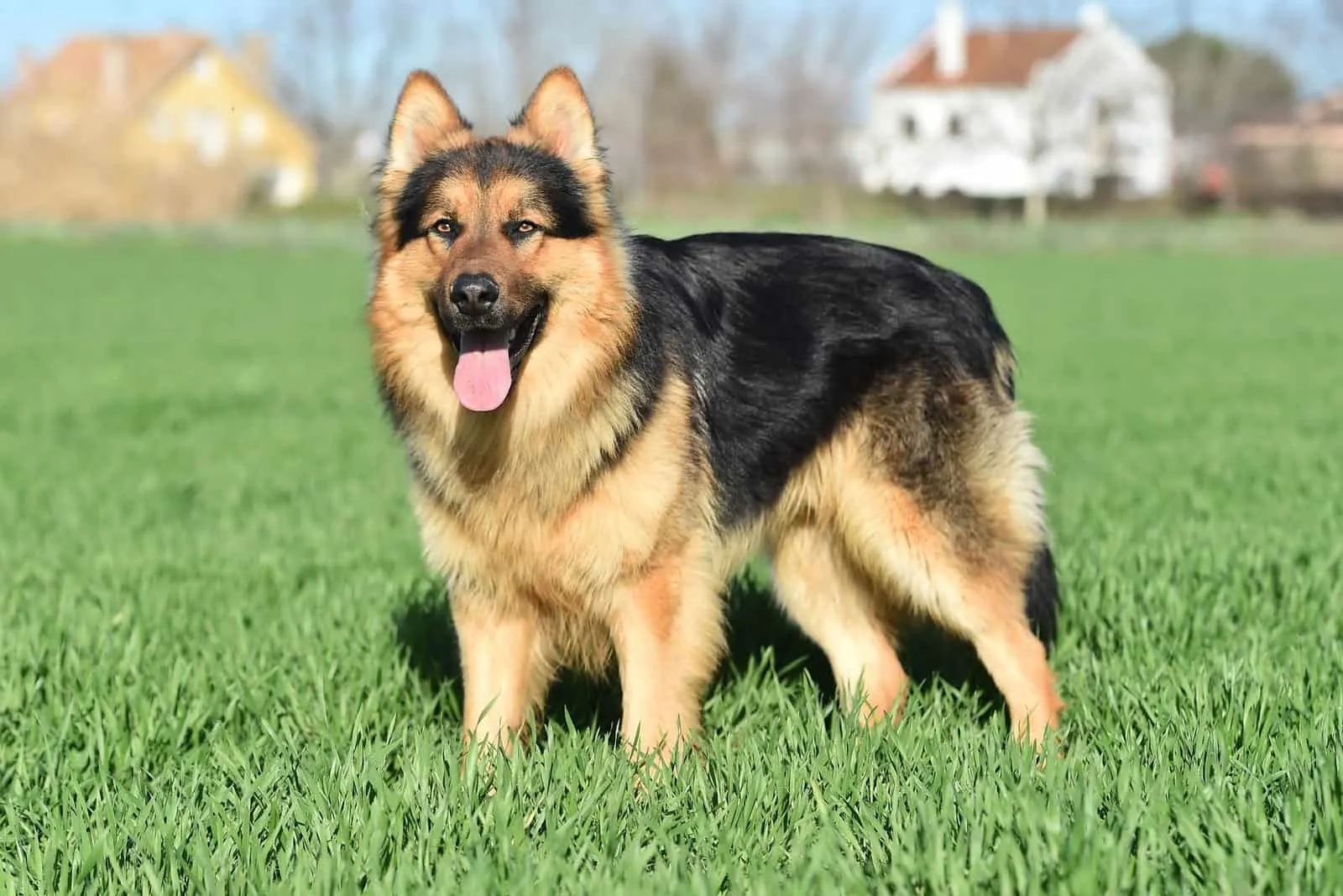 Breeders at Hayes Haus state how they do not breed their German Shepherds for appearance. Instead, they are fully devoted to developing their dog's temperament, health, intelligence, and a good body structure.
The owner of Hayes Haus, Brandon Hayes, started learning about German Shepherds in the early 2000's, and he had his first German Shepherd litter in 2009. Brandon explains the difference between his female and male German Shepherds.
While female German Shepherds are emotionally softer and quicker to react aggressively in unknown areas, male German Shepherds are slower to react aggressively, but they are still more likely to bite than females.
Before you choose the perfect German Shepherd breeder, Hayes Haus advises you to be sure that German Shepherds are the right breed for you!
Breeder Info:
Address: 159 Indian Hill Street, West Newbury MA 01985
Website: Hayes Haus
Phone Number: +1 978-358-7672
E-mail: [email protected]
6. NordOsten Kennel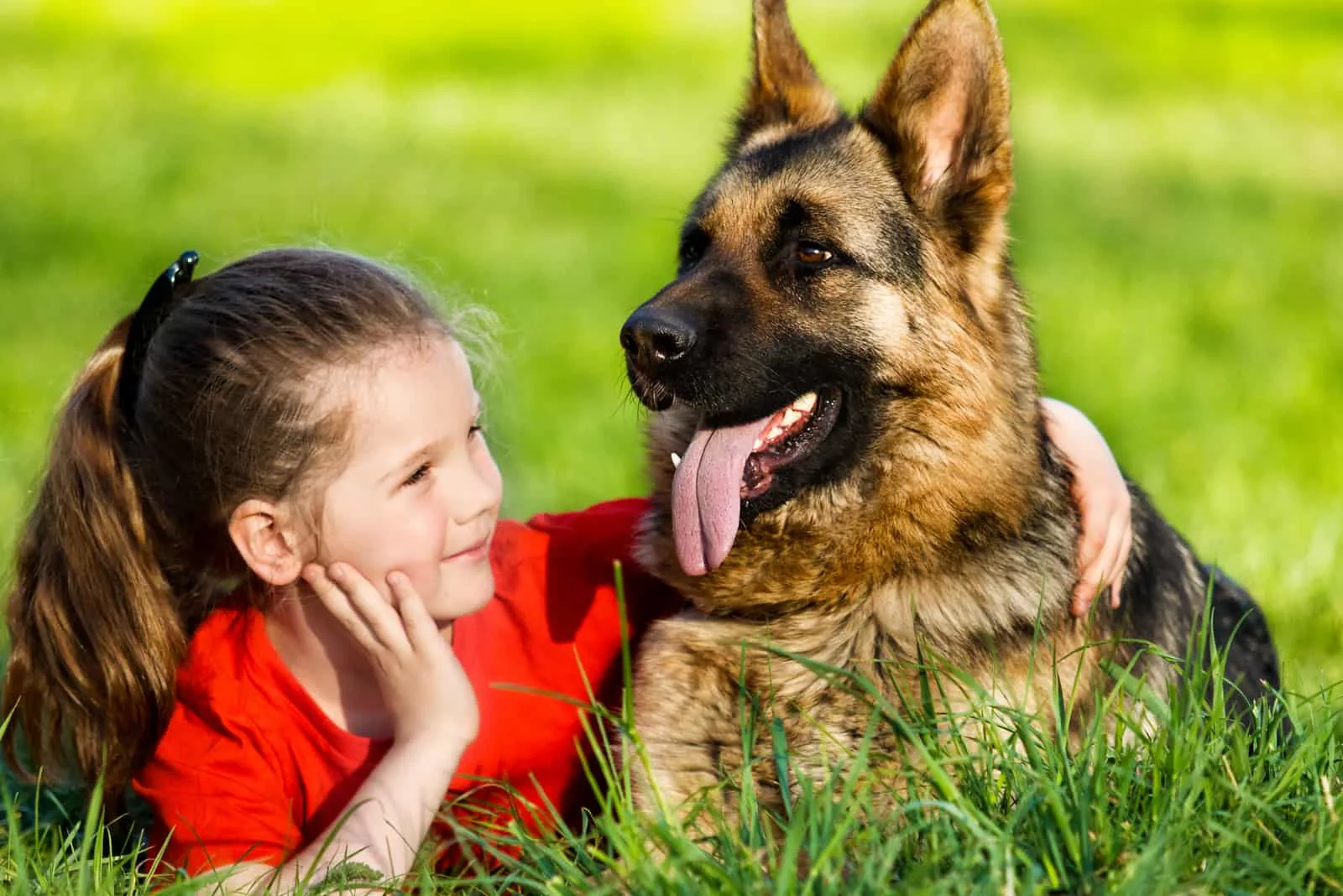 NordOsten Kennel consists of small breeders located in Massachusetts, and they mostly breed working-line East German Shepherds. According to their website, the NordOsten Kennel breeders are very careful in choosing their breed stock, and they are always concentrated on their German Shepherds' health and temperament.
Their dogs are socialized early, and spend a lot of time around children. NordOsten Kennel's motto is keeping their German Shepherd happy and healthy so they will give puppies that have the same qualities.
Breeder Info:
Address: 80 Leslie Rd, Rowley, MA 01969
Website: NordOsten Kennel
Phone number: +1 978 432 1235
E-mail: [email protected]
7. Runchkin Hill Farm And Kennel
Runchkin Hill Farm and Kennel has been working with German Shepherds for over 30 years. As stated on their website, these breeders are trainers of world-class working German Shepherds from the finest bloodlines. What they mark as high priority is the loyalty, temperament, and health of their dogs.
What are their German Shepherds like? Well, they are definitely versatile – at the same time, they are family dogs, good protectors, therapy dogs, service dogs, and sport-oriented dogs.
If you are thinking about trying these breeders, be prepared for them to check if you really are the right owner for one of their German Shepherds.
Runchkin Hill Farm and Kennel emphasizes that they want to be sure that each and every one of their dogs goes to the right family, which will ensure that their puppy has the best quality of life.
Breeder Info:
Address: 3 Arrowhead Way, West Newbury, MA
Website: Runchkin Hill Farm And Kennel
Phone number: +1 978-423-0877
8. Ryanhaus Kennel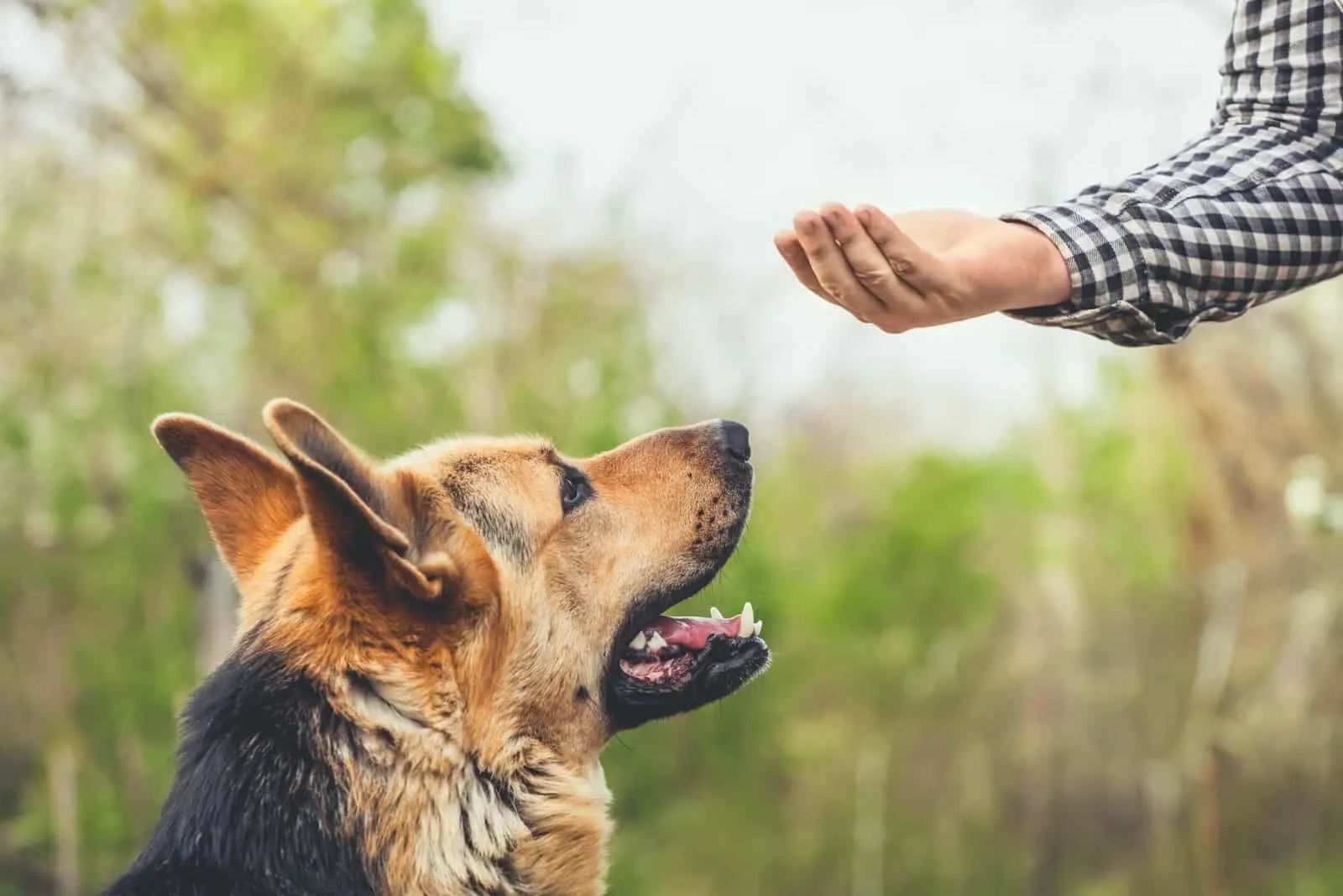 Ryanhaus Kennel breeders have been raising quality German Shepherd dogs in Massachusetts since 1998. Their main goal as dog breeders is to improve their dogs' trainability and temperament.
The Ryanhaus Kennel breeders assure potential future dog owners that all of their German Shepherds have health certificates. They guarantee that these dogs will be your best companion and possible sport champion if that is something you would like!
You cannot buy German Shepherds that come from Ryanhaus Kennel breeders in pet shops or wholesalers. Many happy owners of their German Shepherds have traveled from various cities to come to Salisbury and meet their future dog friend.
Breeder Info:
Address: 15 Gardner St, Salisbury, MA 01952
Website: Ryanhaus Kennel
Phone number: +1 978-463-3050
9. Vom Derby Holland Land Kennel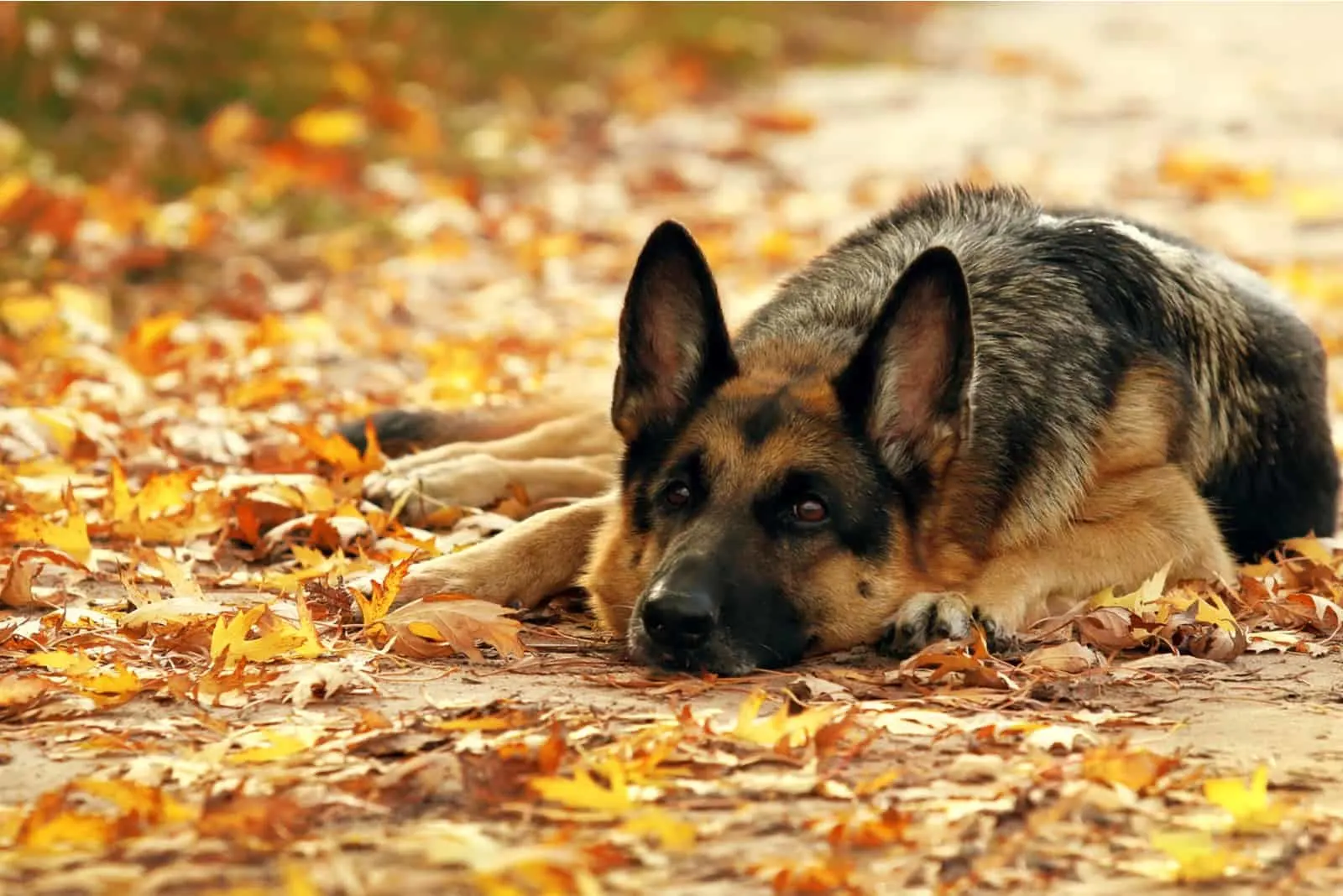 The Vom Derby Holland Land Kennel breeders state that all of their German Shepherds have passed the Breeding Worthiness Evaluation, which is necessary for breeding. All of their dogs also have health certificates and have been X-rayed.
As their website says, they are educating new dog owners about all the great qualities of their German Shepherds. Also, they offer basic dog training without additional cost if you decide to purchase your new pet from Vom Derby Holland Land Kennel.
Even if you are very picky when it comes to dogs, the Vom Derby Holland Land Kennel breeders assure you that their West German, world-class dog breed will satisfy you!
Breeder Info:
Address: Townsend, MA 01469
Website: Vom Derby Holland Land Kennel
Phone number: +1 978 650 1415
E-mail: [email protected]
10. Von BarrenBerg Shepherds At Miles River Kennel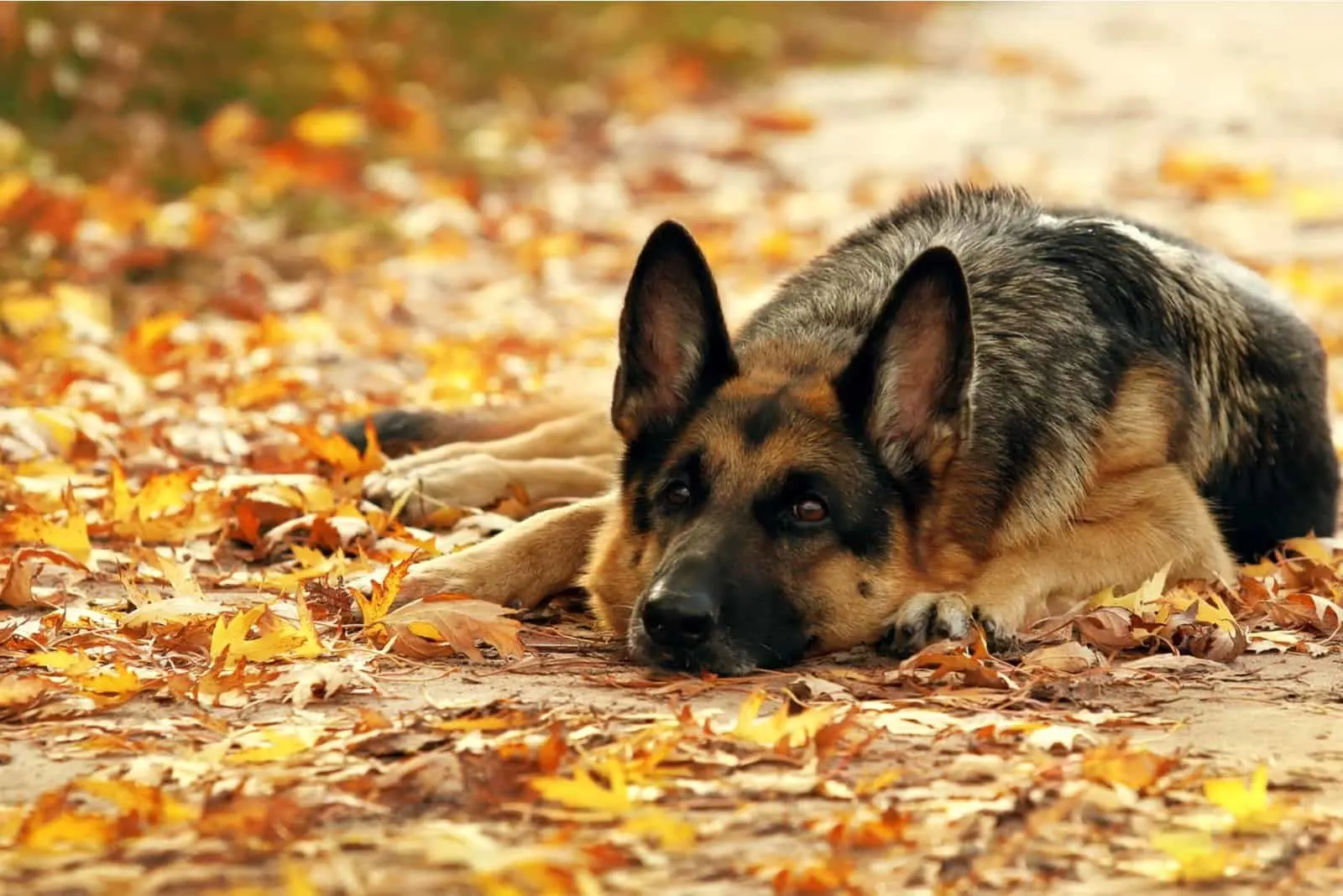 Linda Cunningham has been breeding German Shepherds at Miles River Kennel, in Ipswich, for over 30 years. Her dogs are high-quality, East German Shepherds that are trained in many disciplines such as agility, personal protection, therapy, and many others.
Linda explains how German Shepherds are intelligent, obeying dogs that are very easy to train. However, it is extremely important to start with early socialization and training. She offers training to German Shepherds from the time they are eight weeks old.
Von BarrenBerg Shepherds at Miles River Kennel are trained and socialized to become good family members and great working dogs.
Breeder Info:
Address: 41 Paradise Rd, Ipswich, Massachusetts 01938
Website: Von Barren Berg Shepherds At Miles River Kennel
Phone number: +1 978-500-5150
E-mail: [email protected]
11. Von Den Brookfields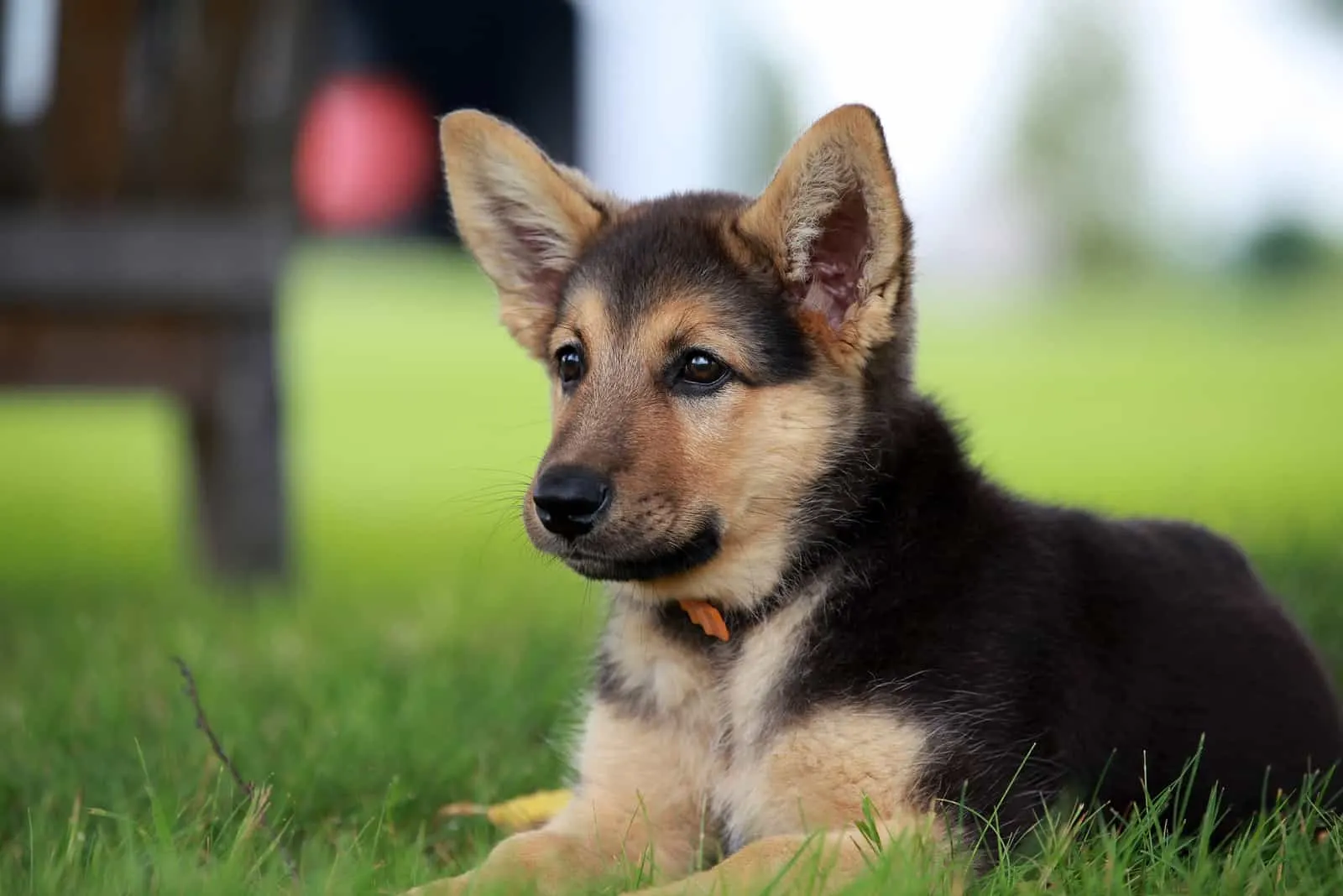 The Von Den Brookfields breeders are devoted to producing the best-quality German Shepherd dogs. Their German Shepherd bloodlines are of the best imported West German lines. These breeders say how their German Shepherd puppies are loyal, self-confident, playful, and courageous.
If you want to become a German Shepherd owner, the Von Den Brookfields breeders invite you to visit their kennel so they can introduce you to their beautiful dogs. This is how you will be sure whether the puppy has been trained and raised in the right manner.
Breeders are open to any question, so be sure to ask anything that crosses your mind before you take a puppy to its new home!
Breeder info:
Address: 320 Gilbertville Rd, New Braintree, MA 01531
Website: Von Den Brookfields
Phone number: +1 508-330-8570
E-mail: [email protected]
12. Vom Rheinland German Shepherds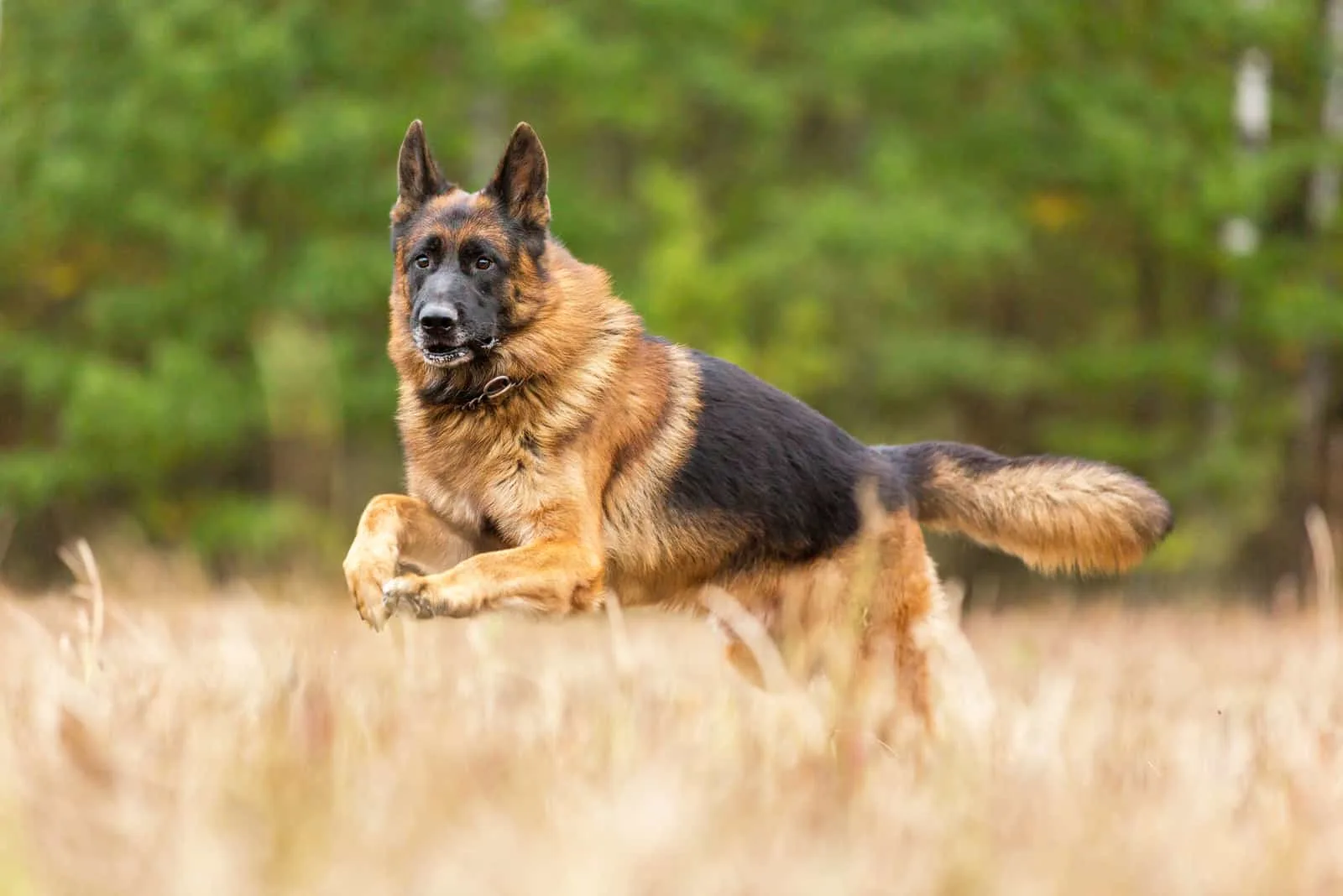 The Breeders at Vom Rheinland raise German Shepherds to have high working skills, good health, and strong temperament. There are many German Shepherds from Vom Rheinland that have become search and rescue dogs, sport-oriented dogs, and in the biggest number, perfect family companions.
Are you looking for a smart and balanced German Shepherd that is trained to obey numerous commands? Then, Vom Rheinland is the right place for you!
Breeder info:
Address: 185 Jordan Rd, Plymouth, MA 02360
Website: Vom Rheinland German Shepherds
Phone number: + 1 774-454-3214
RELATED: Top 5 German Shepherd Breeders In New York + More!
Don't Forget To Check The Breeder!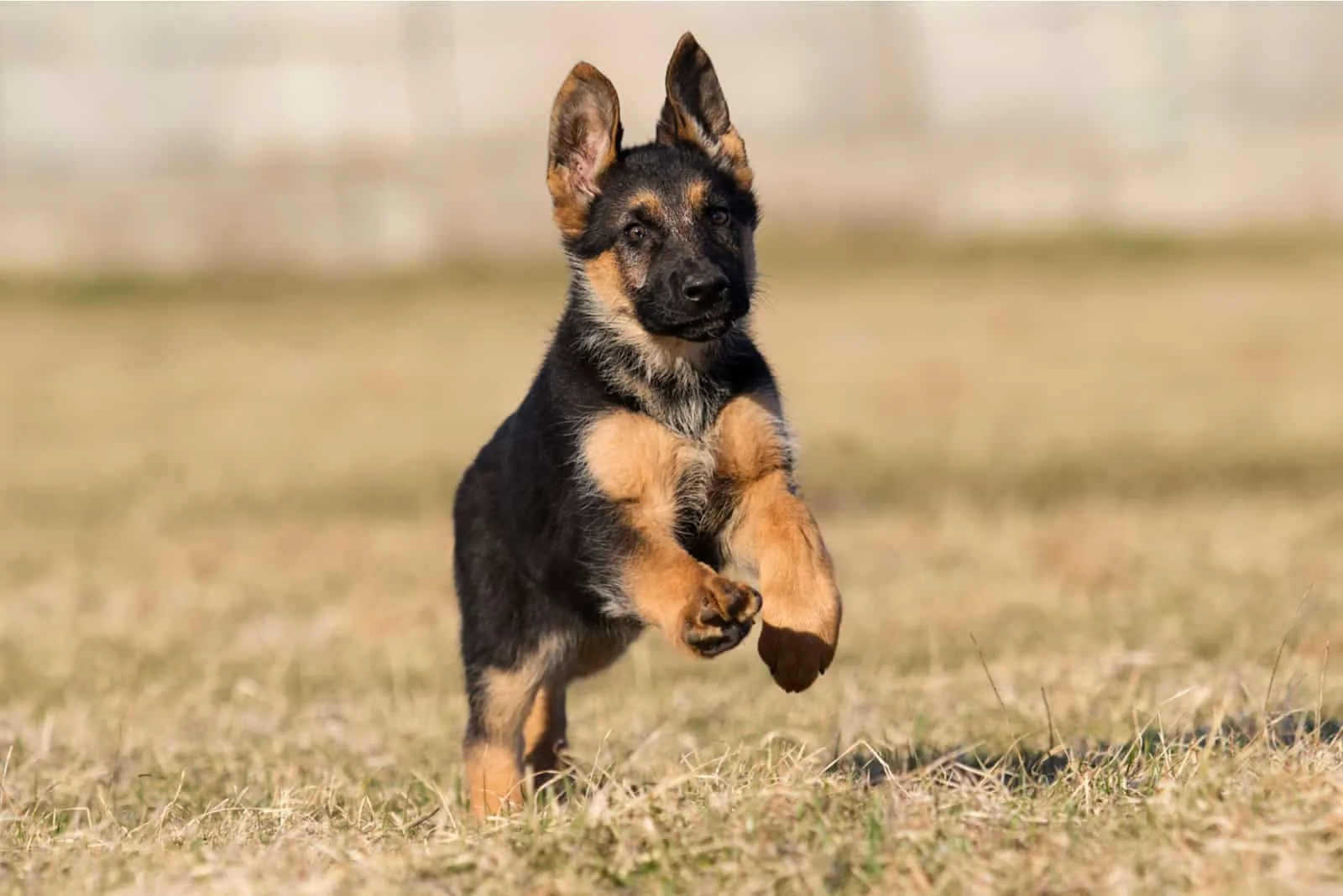 What would be the perfect puppy to you? Well, many people would think of the beautiful German Shepherd breed. This versatile, hard-working, intelligent dog is truly good at so many things.
You are sure that you want to become a German Shepherd owner, so where should you start your journey? The answer is easy: the first thing you need to do is check the breeder!
Since German Shepherds are pretty popular in Massachusetts, there are many breeders who can offer you this dog breed. So, how can you make a decision and choose a breeder?
Get To Know The German Shepherd Puppy
First things first, you should go to the kennel and get to know your potential future puppy. By doing this, you will see the environment where the German Shepherd is living, and you will also be able to estimate his daily routine and his relationship with the breeders, too.
Just calling or texting your breeder before you buy is simply not enough! Beware that you are welcoming a new life into your home, and that both of you will have to make certain adjustments.
Therefore, one visit to the kennel could either allow you to decide whether you should become a German Shepherd owner, or maybe wait with this decision.
This is also the perfect opportunity to ask the breeder about the dog's family, its medical history, its energy level, etc.
Ask About A Health Certificate
This is something you certainly shouldn't forget to do! Before you decide to buy a German Shepherd, check with the breeder if their dogs have AKC health certificates.
If you are dealing with a reputable breeder, this is the most normal question, which you will not even have to ask because for reputable breeders, a health certificate is a must.
However, if the breeder avoids answering this question or does not offer any specific answer, take this as a warning. He is probably a frivolous breeder who does not care enough about the health of his dogs.
Make Sure The Breeder Is Ethical
When can you say you are talking to an ethical breeder?
Well, if the breeder has a reputable veterinarian, and suggests that you check references from past customers, allowing you to see clearly that the puppies are living in really good conditions – we can say that you will not make a mistake by choosing to buy your German Shepherd from this kind of breeder.
If any sign of a breeder's behavior seems a little suspicious to you, it is better to try visiting some other breeders. Just to be sure: the best way is to pay a visit to a couple of kennels in order to finally make the right decision.
The Average Cost Of A German Shepherd
It can be said that German Shepherds are not really a cheap dog breed: the average price for a German Shepherd puppy is around $1500. However, the price depends on a couple of factors.
Color
German Shepherds are usually either black, sable, or gray, or else they have two colors combined: black and silver, black and red, or black and tan.
Still, if you are a fan of rare colors, there are some unusual German Shepherd colors, such as the Isabella German Shepherd, whose color is light lavender, or the Liver German Shepherd, which resembles a brownish red. Extremely rare: Albino German Shepherd – a white German Shepherd whose price goes from $2000 up to $4000.
Working lines or show lines?
If you are looking for a friend and companion in your dog, then a show-line German Shepherd would be a good choice for you.
On the other hand, if you are thinking of a protective, obedient dog, then a working-line German Shepherd is the one you should be looking for. However, be ready to pay some more money for working lines. Fully-trained German Shepherd working lines are indeed expensive: their price can go up to $20,000!
Grooming costs
Aside from your GSD's coat color, there are also grooming costs to be wary of. After all, you'll need to get leashes, dog collars, dog food, brushes, shampoo, and more in order to get everything ready.
That boosts the initial price by at least a few hundred dollars.
To Conclude
This dog breed is very popular and extremely versatile – no wonder why there are so many German Shepherd breeders in Massachusetts.
If you are looking for healthy German Shepherd puppies in Massachusetts, make sure you have thought about all of the important questions related to the choice of a breeder.
Just like you are making a choice for the best breeder, a reputable breeder is looking for the best possible new homes for their German Shepherds that he has been raising and training from birth.
If you are to become a proud German Shepherd owner, make your yard the perfect place for your magnificent new friend to enjoy!
READ NEXT:
German Shepherd Price – Are These Dogs Expensive to Keep?
Top 8 Reliable German Shepherd Breeders In Virginia!
The 11 Best German Shepherd Breeders In Colorado (2022)
Best Dog Breeders In Massachusetts: PupVine's Top 14