If you're wondering where to find reputable Dachshund breeders in New Jersey , then this is the perfect article for you!
There's a great number of breeders of these adorable little pups, but not every breeder is reliable, which is why you should take special care, especially if you're buying a pup online.
Dachshunds are a great choice for families who are looking for a watchdog , although some people still use them for hunting . On the other hand, Doxies are real attention-seekers , so make sure you have enough time for them as well!
Don't be surprised if someone calls your canine a " Badger pup " because that is the literal translation of the German moniker.
If you're interested in purchasing a Doxie in this area, read on to discover who the most reputable Dachshund breeders in New Jersey are!
Dachshund Puppies For Sale In New Jersey
1. Harlequin Dachshunds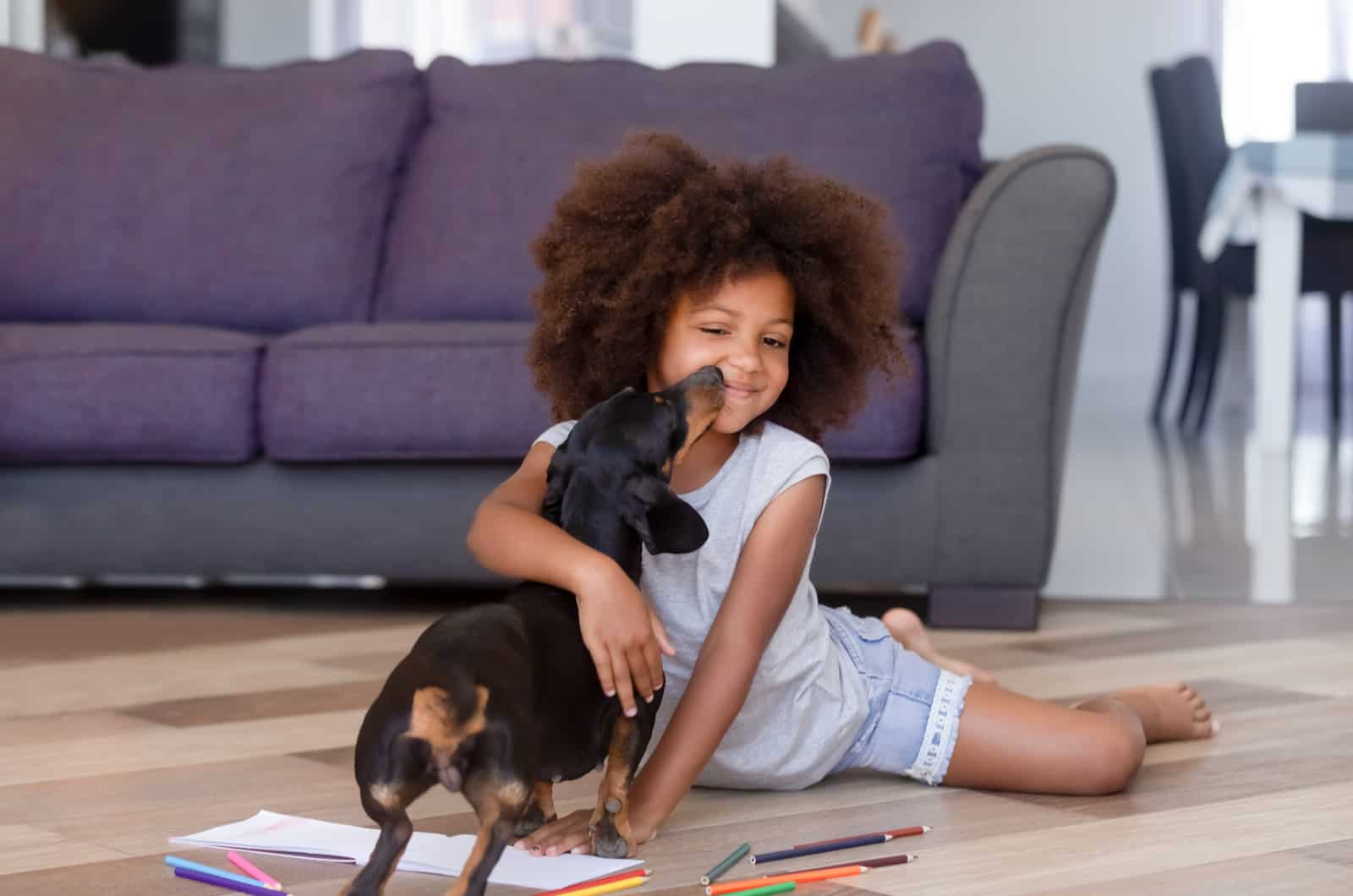 This is a small-scale breeder who has been in the business for more than two decades, and has become one of the most reliable Dachshund breeders in New Jersey .
Harlequin Mini Doxies are high-quality puppies that have been adding joy to the lives of hundreds of families so far. Dachshunds are generally known as non-aggressive pups; they're great with children and love to be around other people and animals.
Of course, that depends on the type of training that the Doxy has received. Harlequin puppies are easy to train because they've been active since early puppyhood .
The owners of this breeding program do their best to encourage the development of social skills among their puppies.
Puppy Quality And Colors
One of the main goals of the owners is to create canines of the highest possible quality in terms of intellect , conformation , and personality .
Their puppies are raised in a family setting from the youngest age , which is why they're very friendly and obedient to their new owner and their family.
Harlequin canines have been very successful in competitions as well. They have earned plenty of amazing titles, including the conformation shows organized by the American Kennel Club ( AKC ), especially in categories of obedience and agility .
Some of the Doxies from this breeder have also become great therapy and service canines !
When it comes to their coat, Harlequin Doxies tend to produce long-haired Doxies in several shades, including cream, red, chocolate, black, tan, silver, dapples, piebald , and other combinations.
You can check out each of the canines on Harlequin's official website. You will find pictures and descriptions of each champion adult canine that produces new champs.
Purchasing Process And Pricing
Miniature Dachshunds from this breeding program are bred carefully in order to produce a pup according to the Dachshund's breed standard , including its looks and temperament, set by the major organizations.
Therefore, the breeder produces a small number of litters during the year in order to preserve the original look recognized by the AKC and other associations.
If you'd like to own one of the pups from this kennel, send an email to the owner who'll then share further instructions with you.
Make sure to state your name and place of residence, which is very important for the owner, as they don't ship puppies, but require them to be picked up.
The price is available only upon request , so make sure to check that as well before you reserve a Dachshund puppy , so that you can avoid any misunderstanding.
If you prefer to speak directly to the owner, you can always give them a call by using the phone number mentioned below.
Breeder Details:
Address : Cherry Hill, New Jersey
Email address : [email protected]
Official website : Harlequin Dachshunds
Contact number : 856 428 3745
2. CopperHill Dachshunds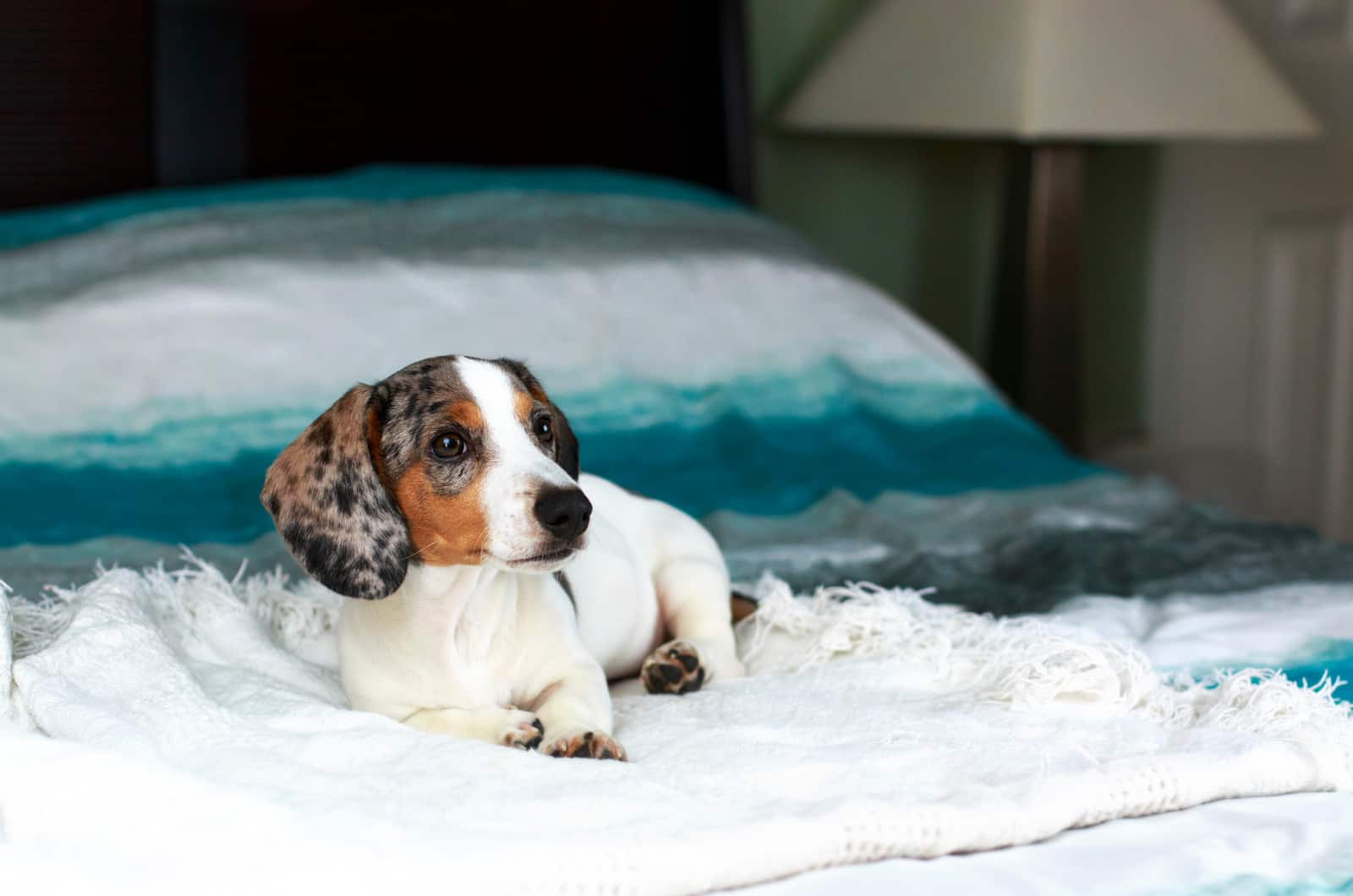 This breeder is mainly focused on producing long-haired, standard male and female Doxies with great personality traits and perfect conformation .
Essentially, their primary goal is to produce Dachshund pups that will be highly successful in conformation competitions.
They are proud to be a part of the important organizations for this dog breed , such as the Dachshund Club of New Jersey , the AKC's Breeder of Merit Program , and the Dachshund Club of America .
Puppy Quality And Colors
Needless to say, a Dachshund puppy that comes from the Copperhill kennel is of top quality.
However, even though the owner is focused on the breed standard , that doesn't mean that the dog's social skills and adaptation to a new family are neglected.
Each CopperHill puppy is prepared for family life , which is why they easily adapt to all sorts of new environments.
When it comes to the coat types , the owner of the breeding program strives to produce only black and tan or red varieties of Dachshunds , as these colors are generally presented in canine competitions.
Purchasing Process And Price
The details of the purchasing procedure will be available once you make the initial contact with the breeder.
This also includes the cost of the advanced payment and the price of the Doxie in total.
All canines from this breeder are vaccinated , microchipped , dewormed , and regularly checked by a vet .
Also, their parents are health tested for the majority of congenital diseases , which is a good guarantee of the pup's health , at least when it comes to inherited conditions.
You can send an email or make a phone call – just remember to leave your number in case you make a call since their telephone is screened for any type of unwanted call. You might not be able to get to them immediately.
Breeder Details:
Address : Bridgewater, New Jersey
Email address : [email protected]
Official website : CopperHill Dachshund
Contact number : 908 722 2712
3. Jersey's Blue Moon Doxies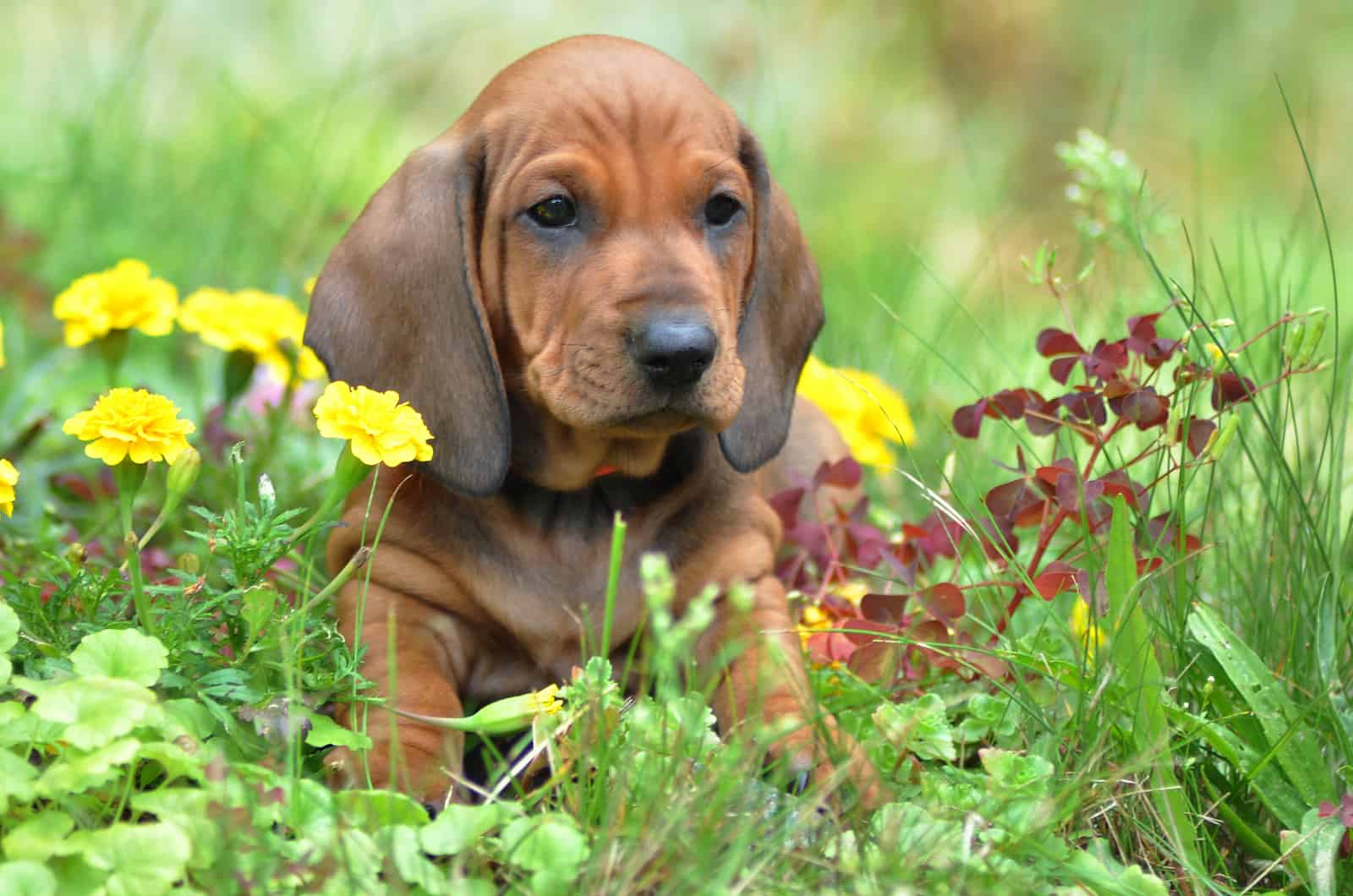 Small breeders are just as capable of producing and raising high-quality Doxies as large breeding kennels and programs are.
Actually, some people find small-scale breeder's puppies easier to train and adapt to family life because the owners can dedicate more time to each puppy.
The owner of Jersey's Blue Moon Doxies is completely dedicated to raising and breeding Miniature Dachshund puppies , which is why it's no surprise that this is considered one of the most reliable Dachshund breeders in New Jersey .
How Did It All Start?
It all began at an early age when Susan, the owner of the breeding program, was a young little girl.
She enjoyed spending time with cute Doxy pups that her mom bred during their life in Germany.
Therefore, it was no surprise when Susan decided to continue breeding Doxies when she grew older, together with her family.
Now, they have a family business in New Jersey where they raise Dachshunds that'll become perfect pets and family members in their forever home.
Puppy Quality
The main focus of this breeder is to breed healthy canines that'll be easy to train, and will adapt to new environments without any issue.
Socialization and temperament are the key factors of the successful breeding of puppies, along with their physical health, of course.
However, every dog can show signs of aggressive behavior , including Doxies , if they're not trained from a young age.
To prevent that, the owner of the breeding kennel trains her Dachshund canines to socialize with other animals and humans without any problem.
Purchasing Process And Pricing
If you'd like to purchase a Doxie from this breeder, all you need to do is apply via the Good Dog website (link below), and fill out all the necessary details about yourself and your vision of the perfect family pet .
With this information, the breeder will be able to provide you with the pup that suits all your needs and wishes.
When it comes to shipping , this facility offers personal pick-up as the only option.
The price of the Dachshund puppies varies between $1000 and $1600 , depending on the color, type, and gender.
Each puppy comes with a one-year health guarantee , which is more than enough to notice if there are any inherited conditions that might deteriorate its quality of life.
The breeder doesn't provide any personal contact except for the application form on their Good Dog website, but as soon as you apply, you'll get a call from the breeder.
Breeder Details:
Address : Williamstown, New Jersey
Official website : Jersey's Blue Moon Doxies (Good Dog Webpage)
4. Bergamo's Dachshunds And Beagles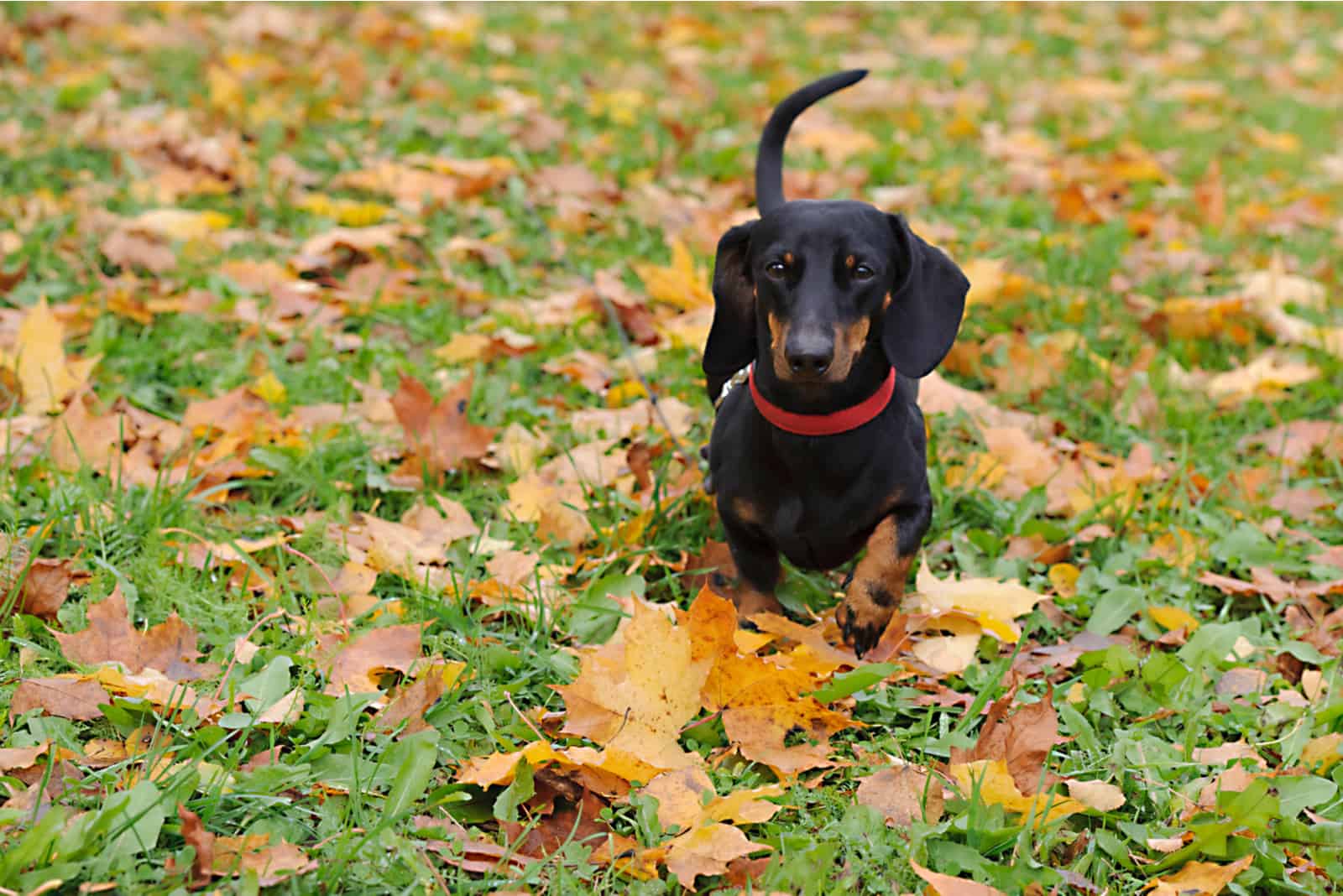 As the name of the kennel says, this is a breeder of Beagle and Dachshund puppies who is equally devoted to the production and raising of both canine breeds.
RELATED: The Top 5 Most Reliable Beagle Breeders In Ontario In 2022
Basically, they've got two of the breeds that can fulfill all your requests; a Beagle as a great family pet and companion , and a Dachshund as a protector and one of the best representatives of watchdogs .
However, both Beagles and Dachshunds enjoy barking , which might not be as pleasant to you as it is to them.
But, with the right training methods and a reputable breeder , it can all be put under control.
How Did It All Begin?
The love for these two canine breeds, and dogs in general, has been one of the things that brought Mary and Michael together.
Now, they're an animal-loving family that produces top-quality puppies for other dog enthusiasts.
Breeding isn't a business for them; it's a special kind of love and passion for these two breeds, and the excitement of sharing the joy of owning such pups with other pet lovers.
Purchasing Process And Pricing
The owners of this breeding outfit don't have an official website, but you can contact them via the application form on the Good Dog website, or by phone if you prefer.
Once you make the initial contact with Bergamo, you'll receive details regarding the purchase procedure , the price of the Doxie , and the available litters .
The owners will also answer all your questions regarding the Dachshund puppies, especially if you're a first-time Doxie owner.
Breeder Details:
Address : Franklinville, New Jersey
Official website : Good Dog Webpage
Contact number : 609 839 3034
5. Ev-Ry Earthdog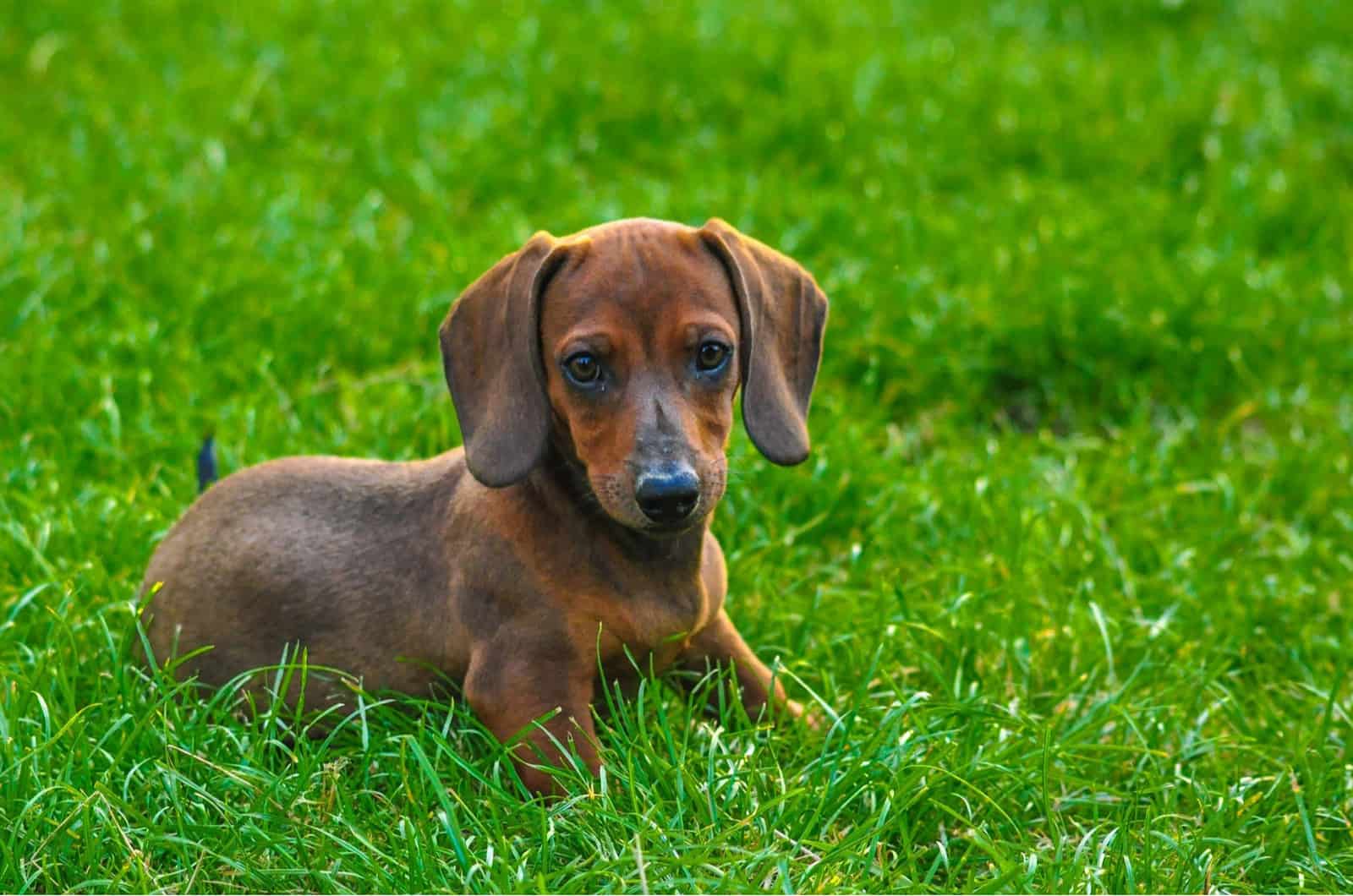 According to the titles that the owner of this breeding facility has, it can be said that it's one of the most reliable Dachshund breeders in New Jersey and beyond.
Anne Rosenberg is a certified breeder that has been acknowledged as a CGC judge (Canine Good Citizen), an AKC CGC evaluator , an ACT judge , and an ATD examinator .
She is also a part of several Dachshund clubs and organizations, including:
• Dachshund Club of America (DCA)
• Dachshund Club of New Jersey (DCNJ)
• Burlington County Kennel Club (BCKC)
• Central New Jersey Hound Association (CNJHA)
What Is So Special About Ev-Ry?
This isn't a standard breeding kennel like the majority of breeding programs from this list.
Ev-Ry Earthdog is a part of a private property that is situated on more than 25 acres of land .
The main idea behind it was to provide a place for different activities for all sorts of working terriers, including Doxies .
It's also the perfect venue for all sorts of canine competitions , including conformation , agility , obedience , etc.
This place is suitable for giant canine and horse competitions as well!
Therefore, with this breeder, you're able to get a Doxie pup and a place to train them!
Puppy Quality And Colors
Ev-ry Earthdog canines are perfect puppies for families with little children as they're trained to obey basic commands and to socialize with humans and other animals.
Every pup that comes out of this kennel has received all the necessary vaccines until its tenth week of life , or until it's given to the new owner.
The adult canines are health tested by OFA standards on common hereditary diseases, such as Patellar Luxation and eye conditions .
The canines are also examined for cardiovascular diseases .
When it comes to the coat types and shades , the breeder focuses on wirehaired Dachshunds , but you'll be able to find Miniature long-haired Dachshunds as well.
They usually come in chocolate or black and tan Dachshund shades , which are common among canines in dog competitions .
Purchasing Process And Pricing
Please submit your application on the official website or on the Good Dog webpage if you are willing to buy a purebred Mini Dachshund from this breeder.
The breeder might ask you to give more information about your place of residence, family, and other details that might help them choose the best puppy for you.
After you submit your application, the breeder will contact you regarding the cost , the puppies that are available at the moment, reservations, etc.
The price of these Dachshund pups can be anywhere between $3000 and $3500 , depending on the gender and the type of the Dachshund breed .
If you have any additional questions, make sure to write them down before you contact the owner of the breeding program just so you don't forget something that might be of great importance to you regarding the pups or the conditions.
Breeder Details:
Address : Mt Laurel, New Jersey
Official website : Ev-Ry Earth Dog / Good Dog Webpage
Contact number : 609 519 8289
6. RD Dachshunds New Jersey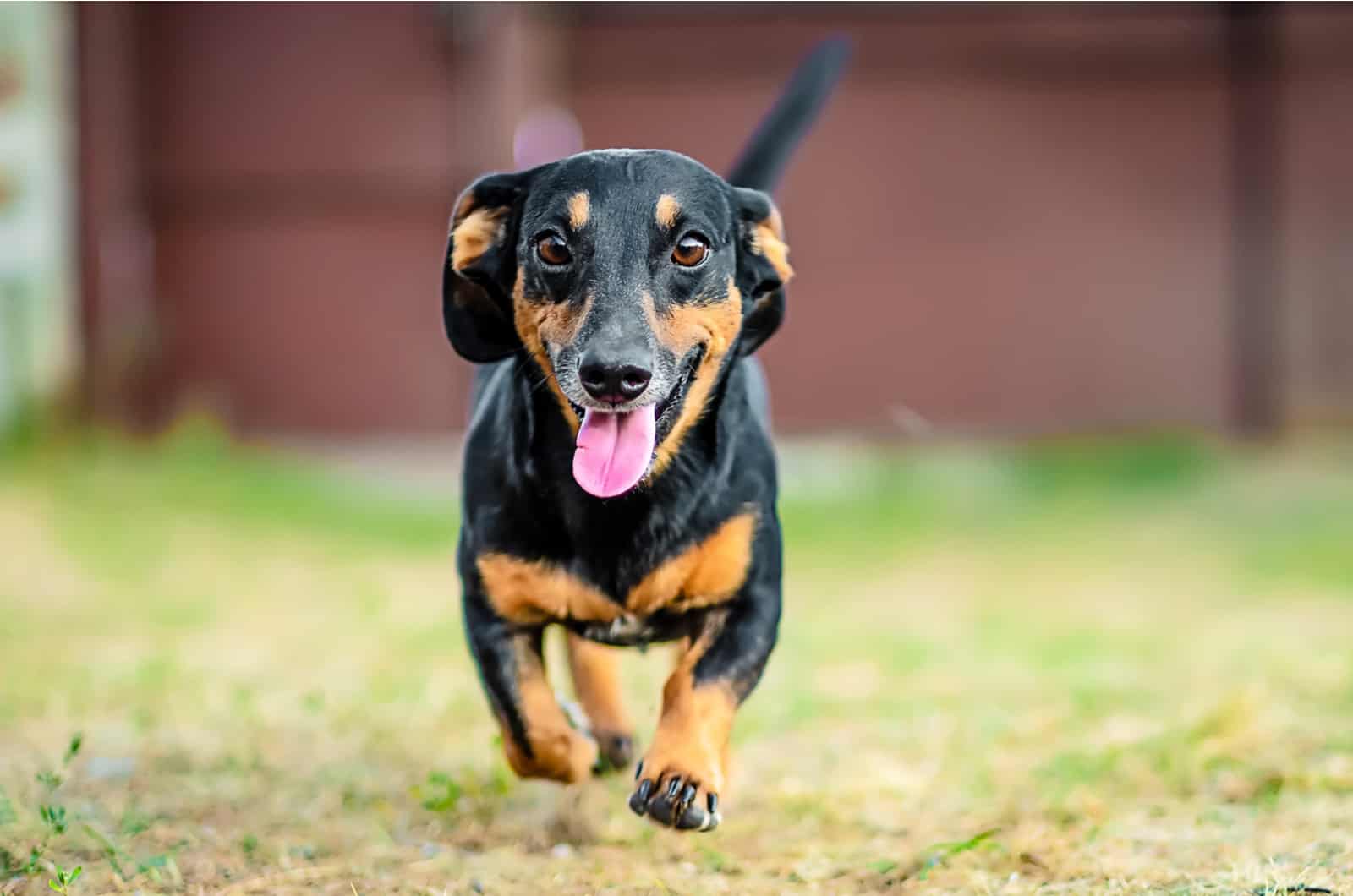 This isn't a regular hobby breeder like the ones you had the chance to meet before.
RD Dachshunds has been registered for almost twenty years as licensed breeders in the USA , and for more than four decades in Germany !
Every Doxie from this breeder complies with the AKC's breed standard , but they're also known as great service canines and good emotional support pups .
Most pet owners who got their Dachshunds from this place will agree thatRD Dachshunds is among the best Dachshund breeders in the USA, as they ship to all parts of the country.
Puppy Quality And The Purchase Procedure
Every Daschund from this breeder has gone through obedience and socialization training sessions in order to become the best companion to all of your family members .
Each and every one of the Dachshunds is picked by them from European countries such as Germany, the UK, Poland, and other locations.
The majority of puppies are potty-trained (or in the middle of the process), vaccinated , microchipped , dewormed , and evaluated for their temperament.
If you get a puppy from this place, you'll get a two-year health warranty, medical records , a blankie , and the Doxie's favorite toy .
Once you decide to get a new puppy , go to the official website of the breeder and f ill out the application form, which can be found under the picture of each available Doxie puppy.
There isn't any information about the location of the breeder or ways to contact them because they prefer direct contact via the form on their website.
Breeder Details:
Official website: Ed Dachshunds
What Are The Most Common Health Issues Of Dachshunds?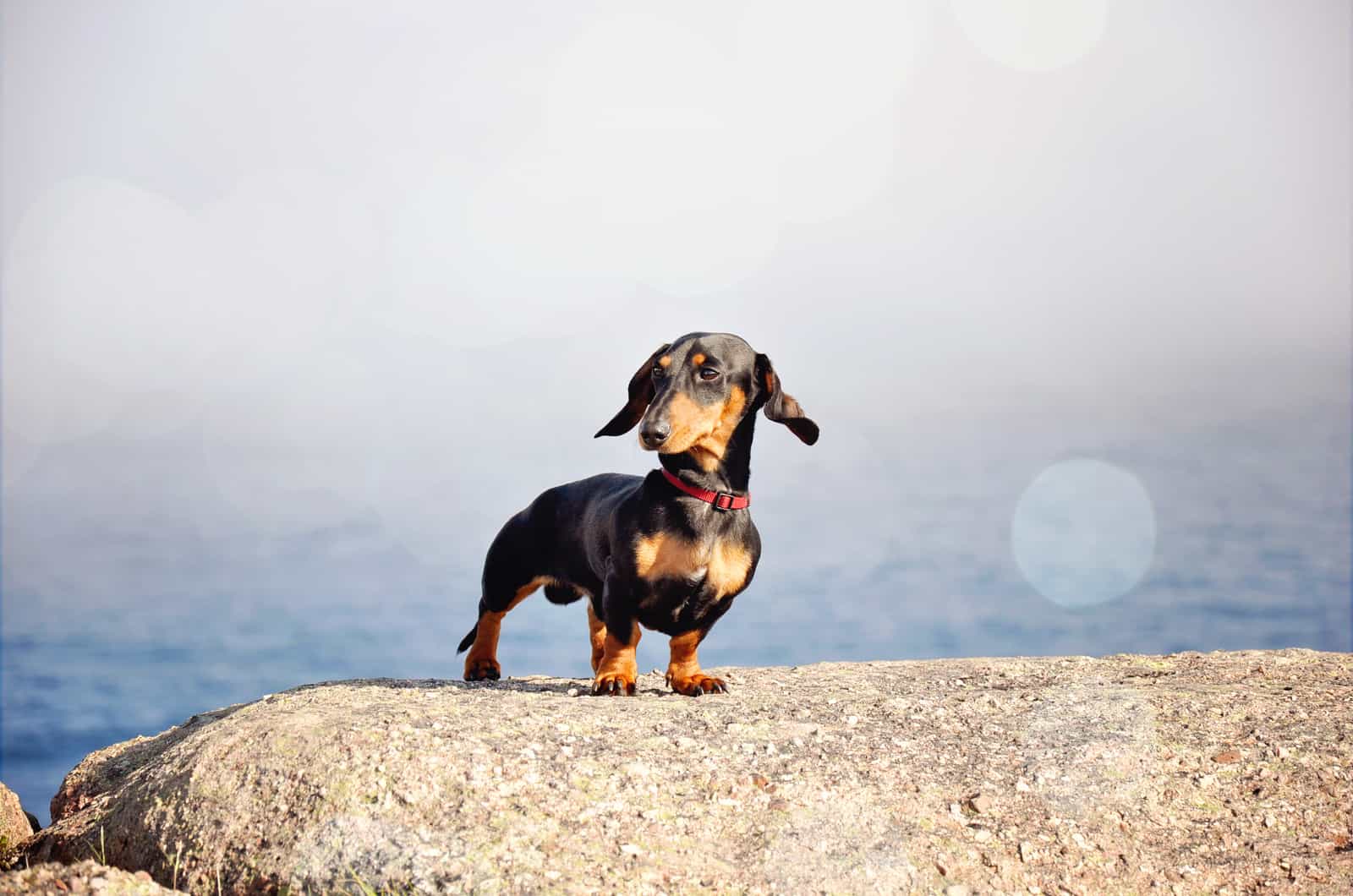 Obesity
When compared to other breeds of dogs, Dachshunds have a higher risk of developing obesity . This owes, in part, to the fact that they have very short legs.
They do not have the same mobility as the majority of other breeds, which prevents them from getting as much exercise.
They may be unable to participate in the activities that are necessary for them to maintain their happiness and health because they don't get enough exercise.
Back Issues
Unfortunately, because of their elongated spine , Dachshunds are predisposed to developing back problems.
The disease of the intervertebral discs , often known as IVDD , is one of the most frequent types of back pain .
If your dog is experiencing worsening back pain, you should take it to the veterinarian as soon as possible in order to reduce the possibility of paralysis .
Intervertebral Disc Disease
Discomfort in the spine area, limping, weakened capacity of strength in the limbs, paralysis, and loss of sensation in the progressive stages of this illness are alarms that your pup might be having serious back problems known as Intervertebral Disc Disease (IVDD).
This ailment affects the spine, and it is rather prevalent in Doxies.
The Dachshund is the breed most commonly associated with this condition; nevertheless, any canine breed has a certain risk of developing such a condition.
Hyperadrenocorticism
Hyperadrenocorticism is the primary symptom of Cushing illness, which is brought on by a pituitary gland tumor that secretes ACTH .
Polyuria , polydipsia , loss of hair , and muscular weakness are some of the clinical indications of this condition.
The suppression test with a modest dosage of dexamethasone is the best choice for a diagnostic examination. Radiation, medical therapy , and surgery are all potential ways to resolve this issue.
This disease can affect the life expectancy of breeds such as Dachshunds , Boston Terriers, Mini Poodles, Beagles , and other canine types.
Dental Problems
Dental disease i s the most frequent kind of chronic illness that can be seen in pets; by the age of two, it affects more than eighty percent of all dogs .
Unfortunately, in comparison to other breeds of dogs, the Dachshund has a far higher risk of developing dental issues .
Tartar accumulation on the teeth is the initial stage of dental illness, which can then lead to infection of the gums and the roots of the teeth .
Eye Issues
Eye problems are common among many canine breeds, including Labrador Retrievers , Basset Hounds , Samoyeds , toy Poodles , Cane Corsos , etc.
READ NEXT: Common Cane Corso Health Issues You Should Look Out For
Unfortunately, Doxies aren't immune to such issues, especially glaucoma .
This is an eye disorder that affects Dachshunds just as much as it affects humans.
It is a very painful disease that, if ignored, can lead to blindness in a relatively short amount of time.
Squinting , watery eyes , bluing of the cornea (the transparent front part of the eye), and redness in the whites of the eyes are some of the symptoms that come along with dry eye syndrome .
Dachshund Breeders In New Jersey: Final Thoughts
There are many great Dachshund breeders in New Jersey and in other parts of the U.S. as well!
However, I have chosen the ones that have good reviews and satisfying testimonials from pet owners.
It's very important to check your sources and try to avoid unreliable breeders or puppy mills , which have an unethical approach to canines.
If you'd like to get a pup from breeders outside New Jersey, or if you just prefer to make a purchase online, you can find good Dachshund breeders on the AKC Marketplace .
Also, if you're already shopping online, make sure you get all the things your new companion might need, including a bed for a Doxie , food , toys, collars and harnesses , and a good brush as they shed quite a lot .
You can find these things on Amazon , Chewy, and other popular sites for shopping!
READ NEXT:
Are Dachshunds Hypoallergenic? Doxie Dogs And Allergies
Why Do Dachshunds Shake? The Common Reasons And Remedies
Top 9 Dachshund Breeders In Ohio: Where To Get The Best Doxies