Where can you find the best chocolate Lab breeders?
That is a hard question, and that is why we took our time to study which breeders offer what and for what price. And, from the big pool of chocolate Lab breeders, we tried to select those who are of high quality.
Whether you live in sunny California, or in New Hampshire, Minnesota, New York, Florida, or somewhere else, there are many quality places you can visit and be surprised by their breeding ethics.
Some of them are focused only on chocolate Labs, while others offer other colors, too.
Wherever you decide to get your new dog from, make sure that you inform yourself properly before making such a huge decision.
We are here to help you in that process, and to give you support. Maybe our list will inspire you in that step.
If you live on the other side of the "great pond", you should definitely check out the greatest Labrador breeders in the UK!
Chocolate Lab Puppies For Sale In The USA
1. Hidden Pond Labradors (New York)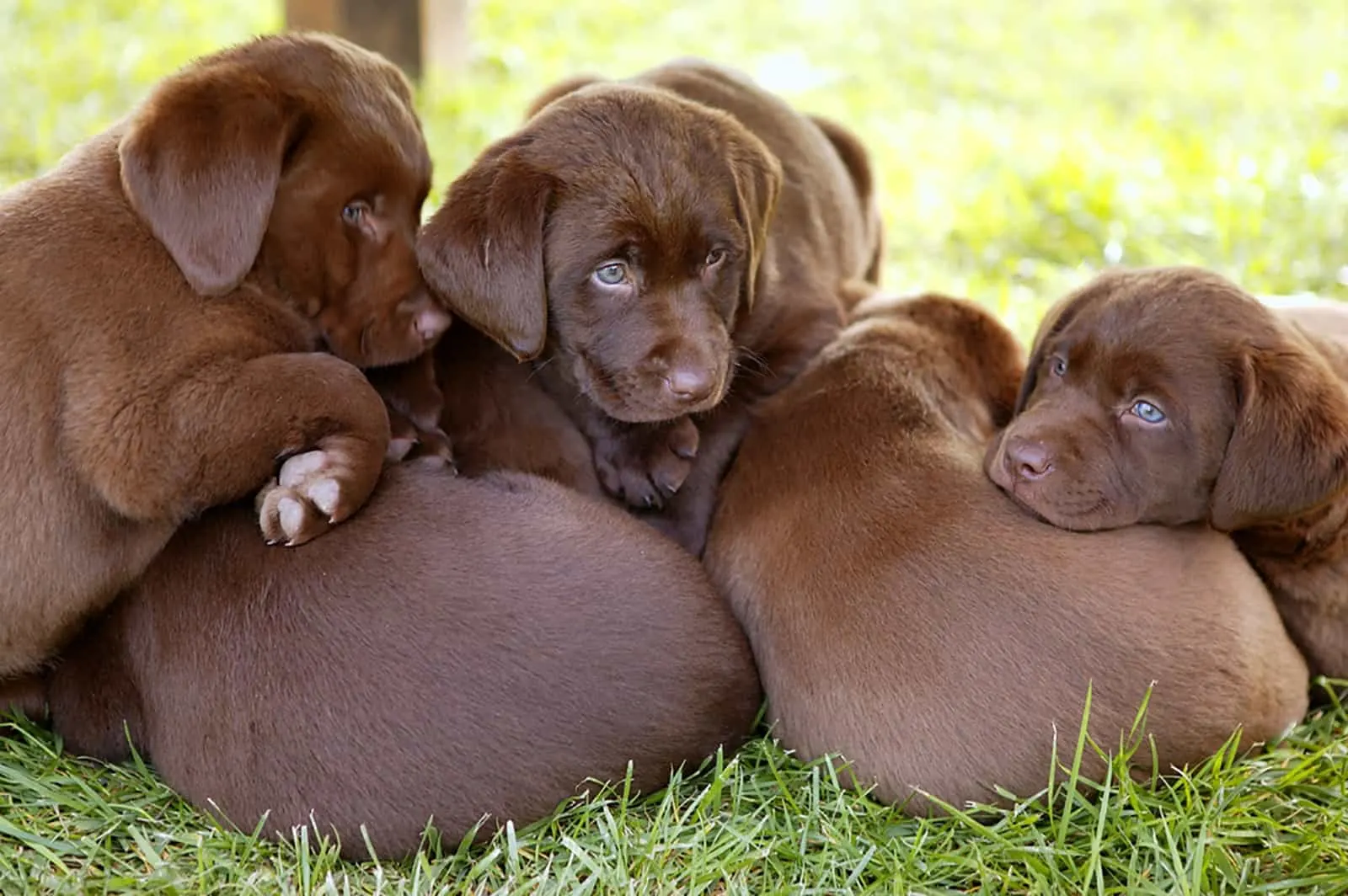 At Hidden Pond Labradors, in New York, you can find some true hidden treasures. They are Chocolate Lab breeders who, as they say, sell happiness one puppy at a time.
So, if you thought that money can't buy happiness, I guess that you were wrong. Just make an appointment and schedule a visit with your happy puppy.
But, a lot of effort is put into breeding the Chocolate Lab. Chocolate Lab breeders used to be excellent geneticists. By carefully combining Labrador Retriever colors, they managed to raise dogs with recessive traits.
The Brown B Locus gene is the reason why at Hidden Pond Labradors, you can find yellow, black, and chocolate Labs.
These dogs are meant for conformation shows, and you will get the opportunity to find warm, light brown, or deep chocolate ones.
These Chocolate puppies seem like they have a big appetite, so they easily gain weight. That is why you should give them the best Labrador food to keep them in shape.
Hidden Pond Labradors Breeder Details
Breeder: David Cortland Waverly
Location: Waverly, New York, USA
Phone: +6078571461
Email: [email protected]
Website: Hidden Pond Labradors
Facebook: Hidden Pond Labradors
Instagram: Hidden Pond Labradors
Pinterest: Hidden Pond Labradors
2. River Retrievers (Florida)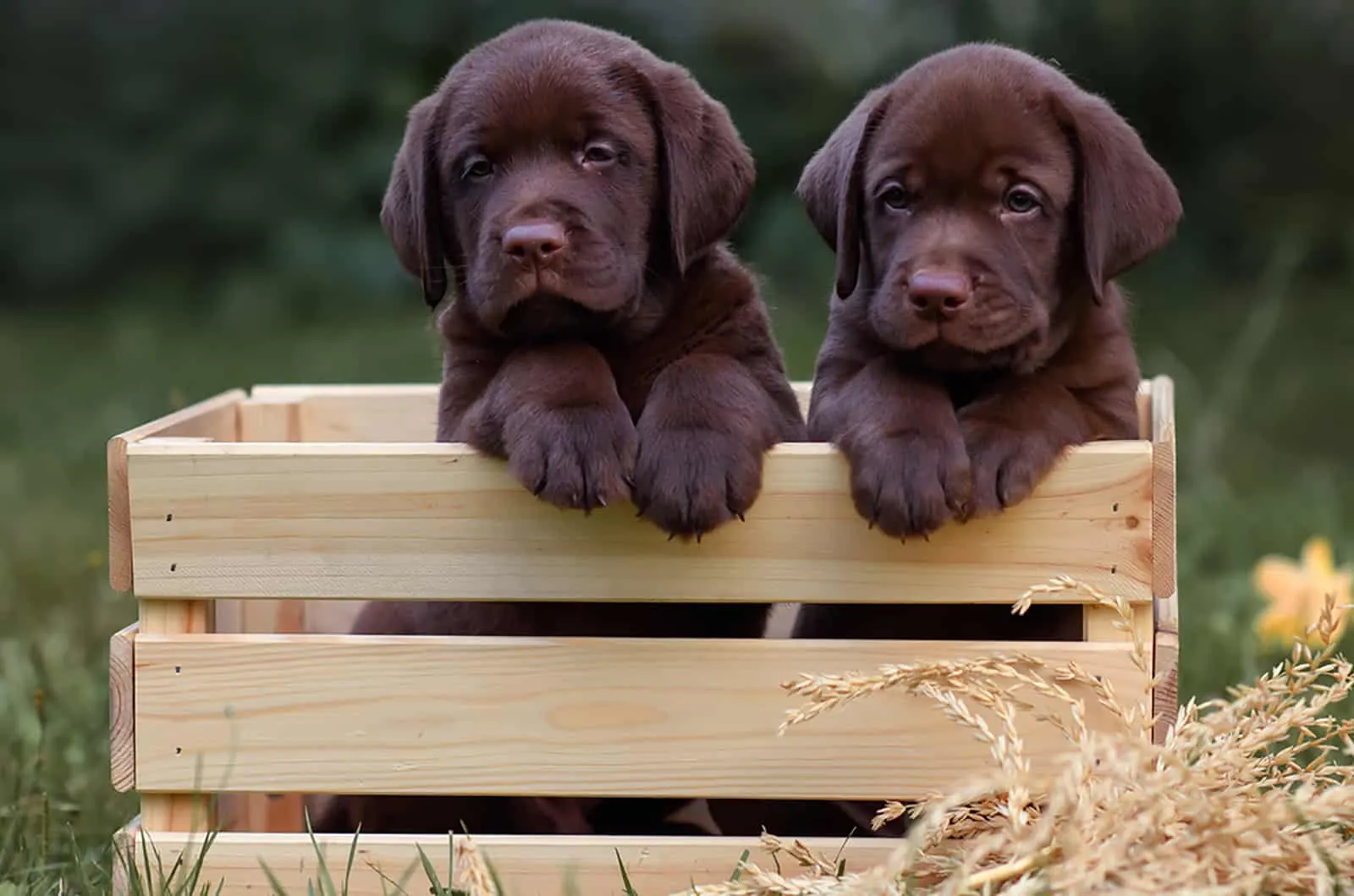 These are the Chocolate Lab breeders whose goal is to remain true to the breed. That is why they are doing their best to achieve excellence both on the field and in the ring.
They always strive for more, unless we are talking about quantity.
They wish to stay small since they prefer quality above all, and by making that decision, these people can focus on developing a healthy, sound, and excellent working dog.
Labradors are known to be one of the smartest dog breeds, and these Labs will show their dog IQ to you.
That is why these quick learners are very good at conformation shows. They also do good as service dogs and therapy dogs.
Besides conformation, River Retrievers do what retrievers do best, and that is duck tolling, hunt tests, and obedience and agility.
The price of Labrador Retriever puppies here is $3,000. You will get a dog that has passed neurological stimulation training since the third day of life.
Dogs will have all their certificates and registrations at veterinary stations, and they are registered with the American Kennel Club (AKC). Vaccinations, microchips, and dewormings are a must here.
River Retrievers Breeder Details
Location: Brooksville, Florida, USA
Phone: +13524845692
Email: [email protected]
Website: River Retrievers
Facebook: River Retrievers
3. Fieldstone Kennels (Minnesota)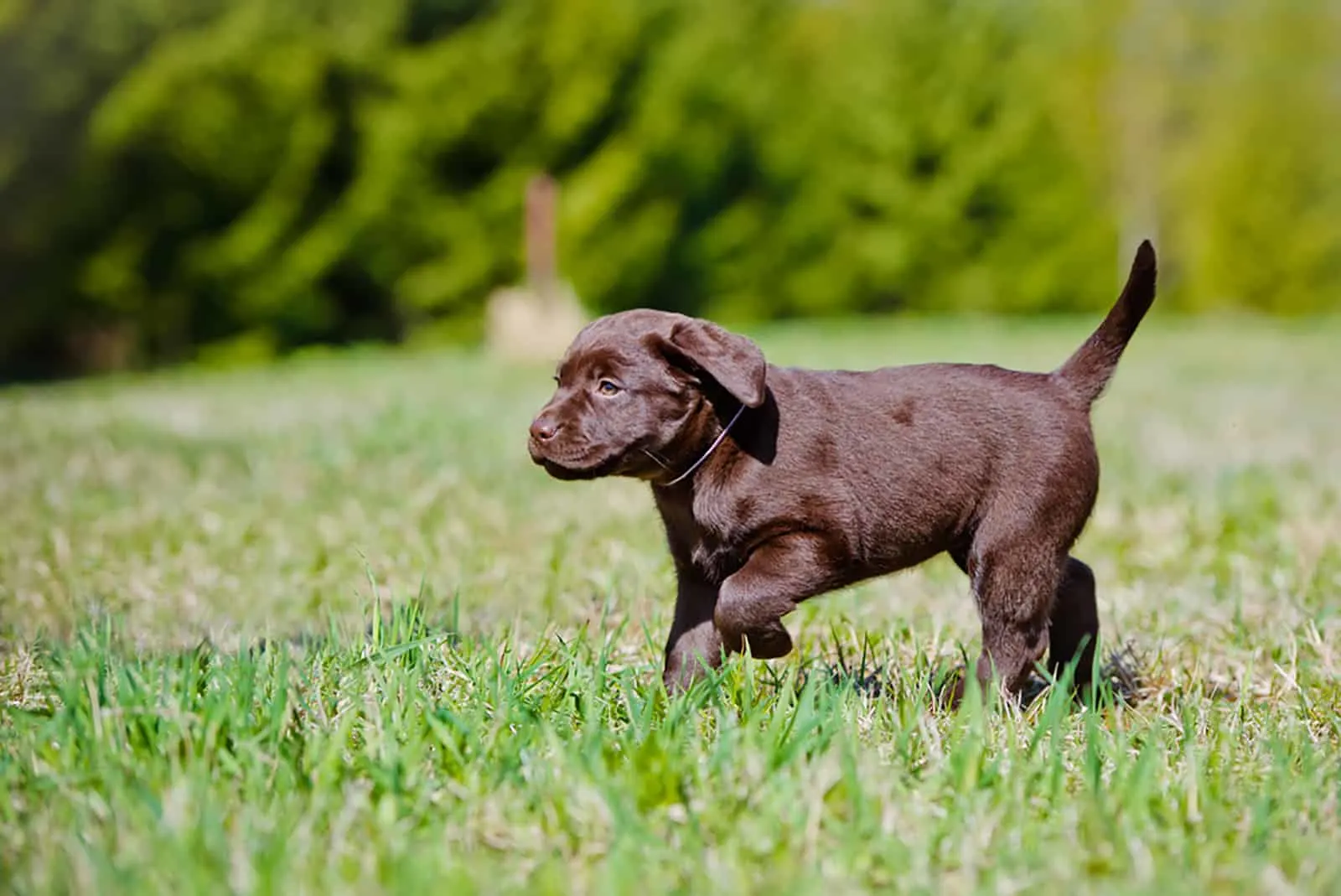 In the midst of the central Minnesota wilderness, near the beautiful banks of Rum River, Fieldstone Kennels is the home of the beautiful Chocolate Labradors.
These purebred chocolate Labrador Retrievers are of English descendancy. They thrive to breed within the breed standard.
This means a lot of training in conformation, a compact and sound body, a delightful temperament, and excellent health.
They believe that focus is the way to success, so they only focus on Chocolate and Black Labradors, and they try to provide them with the best care.
These Chocolate and Black Labs, no matter whether they are male or female, start with Early Neurological Stimulation (ENS).
Their special breeding program equips these English Labradors with better cardiovascular function, a better endocrine system, tolerance to stress, and a better immune system.
Fieldstone Kennels Breeder Details
Location: St. Milaca, Minnesota
Phone: +3202502143
Website: Fieldstone Kennels
4. Happy Lab Kennels (North Carolina)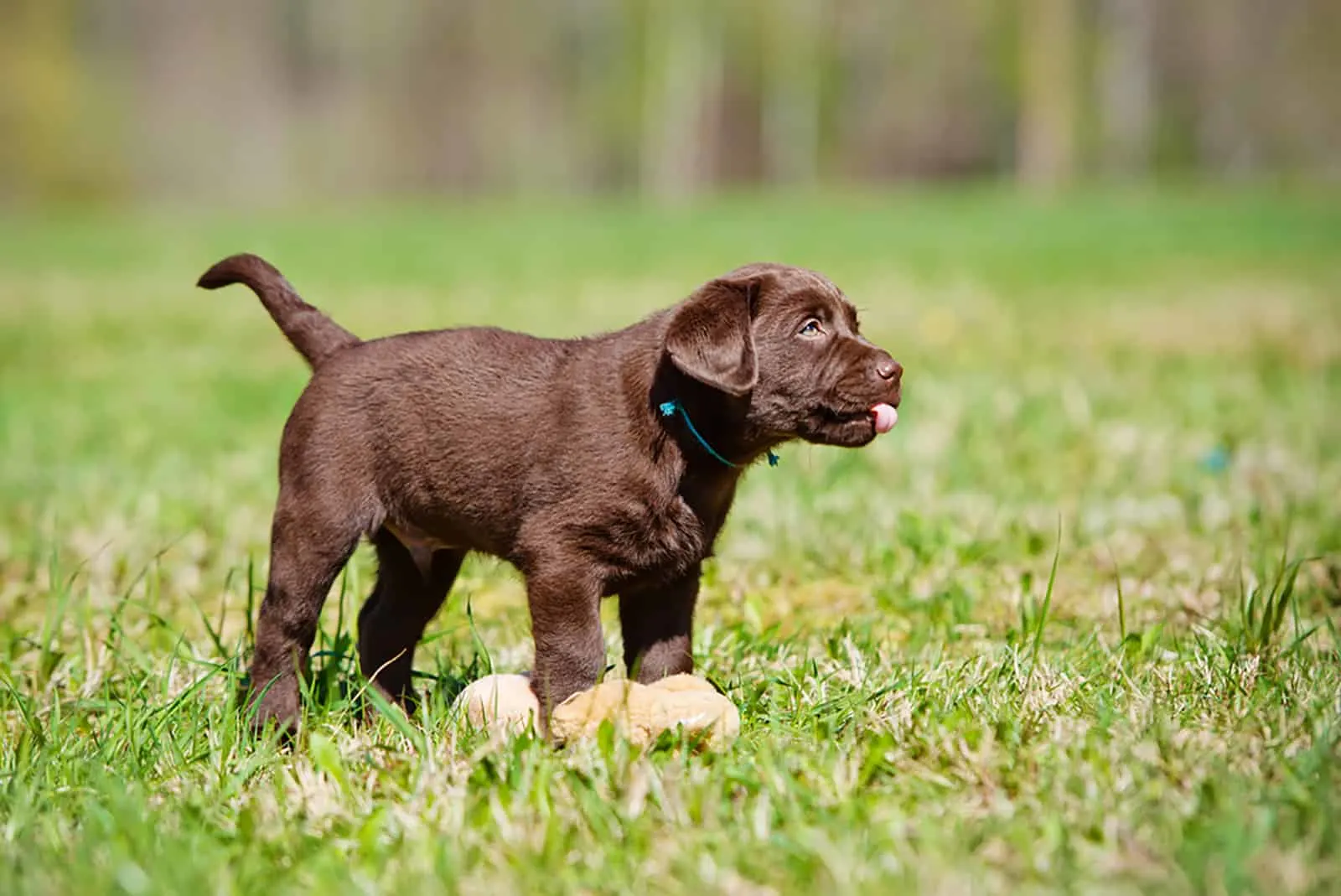 Why is this place called Happy Lab Kennels? Because these Chocolate Lab breeders made it a place where you will meet your new best friend. And, they have been doing this for more than 30 years.
There were a lot of these furry friends that were raised here, but they all found their forever home as family pets somewhere else.
This is one of the Labrador Retriever breeders who considers their animals to be their family.
Have you ever heard of a silver German Shepherd or a silver Shih Tzu (I know… weird, huh)? You might then have heard of a silver Labrador Retriever.
Thanks to the mutation of the chocolate gene, today, we have this special dog color. And, they have dogs colored this way in their kennel. You will also find yellow Labradors and black Labradors here. And, the most unusual one – the charcoal Lab.
You can choose between full AKC registration or the limited version.
One of these chocolate Labs with full registration will cost you $1,200. If you choose to buy a puppy, you will be allowed to bring him to your home after it is seven weeks of age.
Puppies will be provided with all the medical care necessary.
Happy Lab Kennels Breeder Details
Breeder: Thomas Brown
Location: Clayton, North Carolina, USA
Phone: +19842971619
Email: [email protected], [email protected]
Website: Happy Lab Kennels
Facebook: Happy Lab Kennels
5. LLanstinan Labradors (Pennsylvania)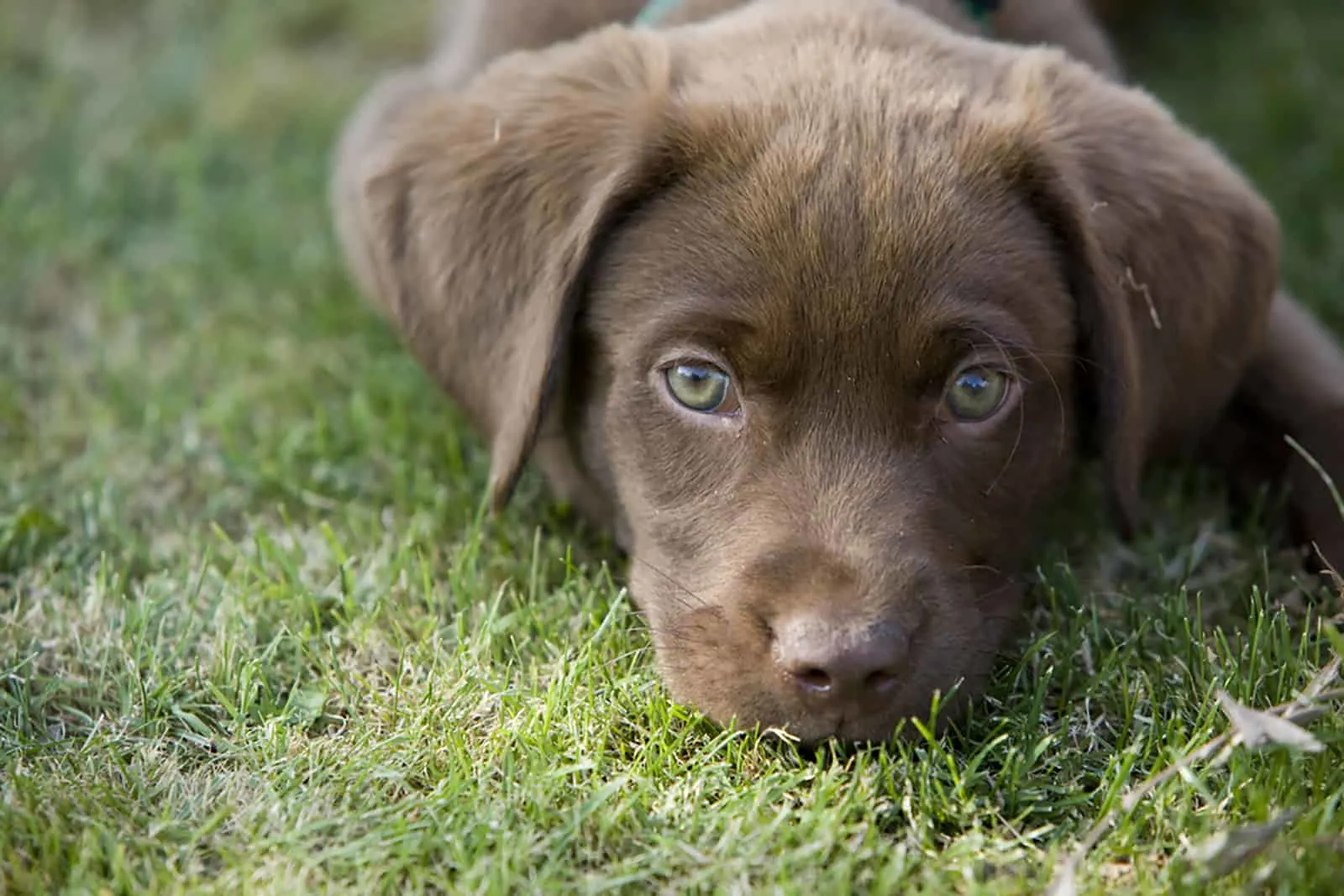 Before they even started with breeding, these chocolate Lab breeders did DNA testing on all of their dogs. There are a few additional health issues that should be checked out that are common to Labs.
They also do other health testing like hip X-rays because hip dysplasia is one of the common problems. They also test for eye problems.
Before they let you adopt one of their pooches, they will try to find out if you are a suitable owner for this breed of dog.
This means that you have to have time for your pup, and that you won't leave him alone for a long time because Labrador Retrievers or any kind of Labrador mix are the kind that needs company and activity.
They require a future owner who will have patience for training and exercise, and who will have a fenced garden. A good choice here is an invisible fence.
LLanstinan Labradors Breeder Details
Location: Llabteg, Pennsylvania, USA
Phone: +07768272745
Email: [email protected]
Website: LLanstinan Labradors
Facebook: LLanstinan Labradors
6. Marble Mountain Kennels (California)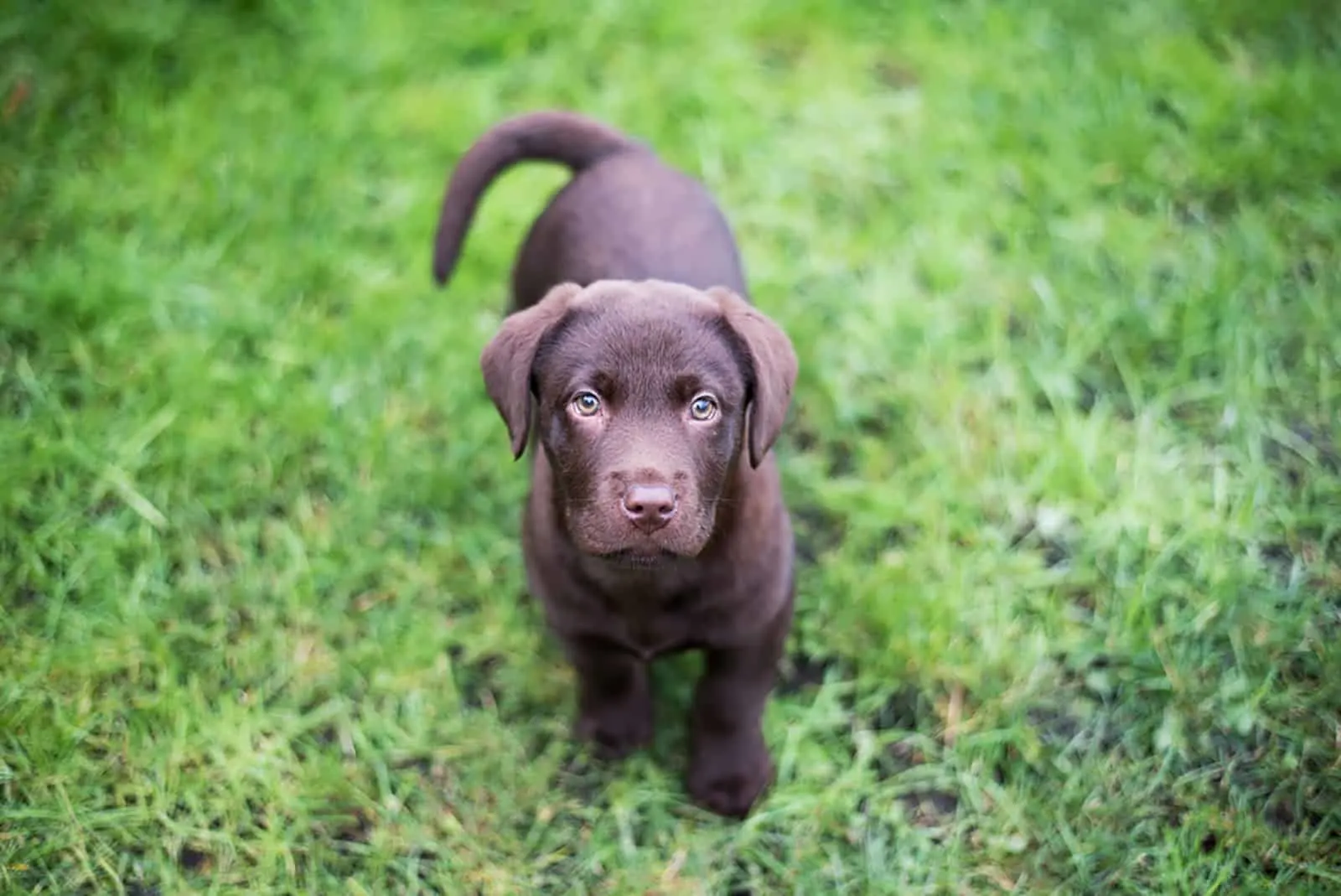 Here, we are at Marble Mountain Kennels, which will be of great help if you are in search of an adventure buddy, a cuddle bug, or a hunting partner.
All of this is in one pup! All these traits make these Labs perfect companions for home and field.
The superb bloodlines ensure these dogs to be super intelligent, with terrific personalities, an outstanding hunting desire, a natural pointing instinct, superb looks, and a proven pedigree.
Before you decide to purchase, you must know what you are looking for. That is why there is a Puppy Preference Form.
For chocolate and fox-red male puppies, you will need $2,600, while for chocolate and fox-red females, you will need $2,900.
These dogs go through obedience and gun dog training. And, if the trainability of this pooch seems unachievable to you, there is always a way out, for example, in the form of dog training collars.
You may also check out other Fox-Red Labrador breeders in the USA.
Marble Mountain Kennels Breeder Details
Location: Montague, California, USA
Phone: +5305980943
Email: [email protected]
Website: Marble Mountain Kennels
Instagram: Marble Mountain Kennels
7. Dry Pond Kennel (South Carolina)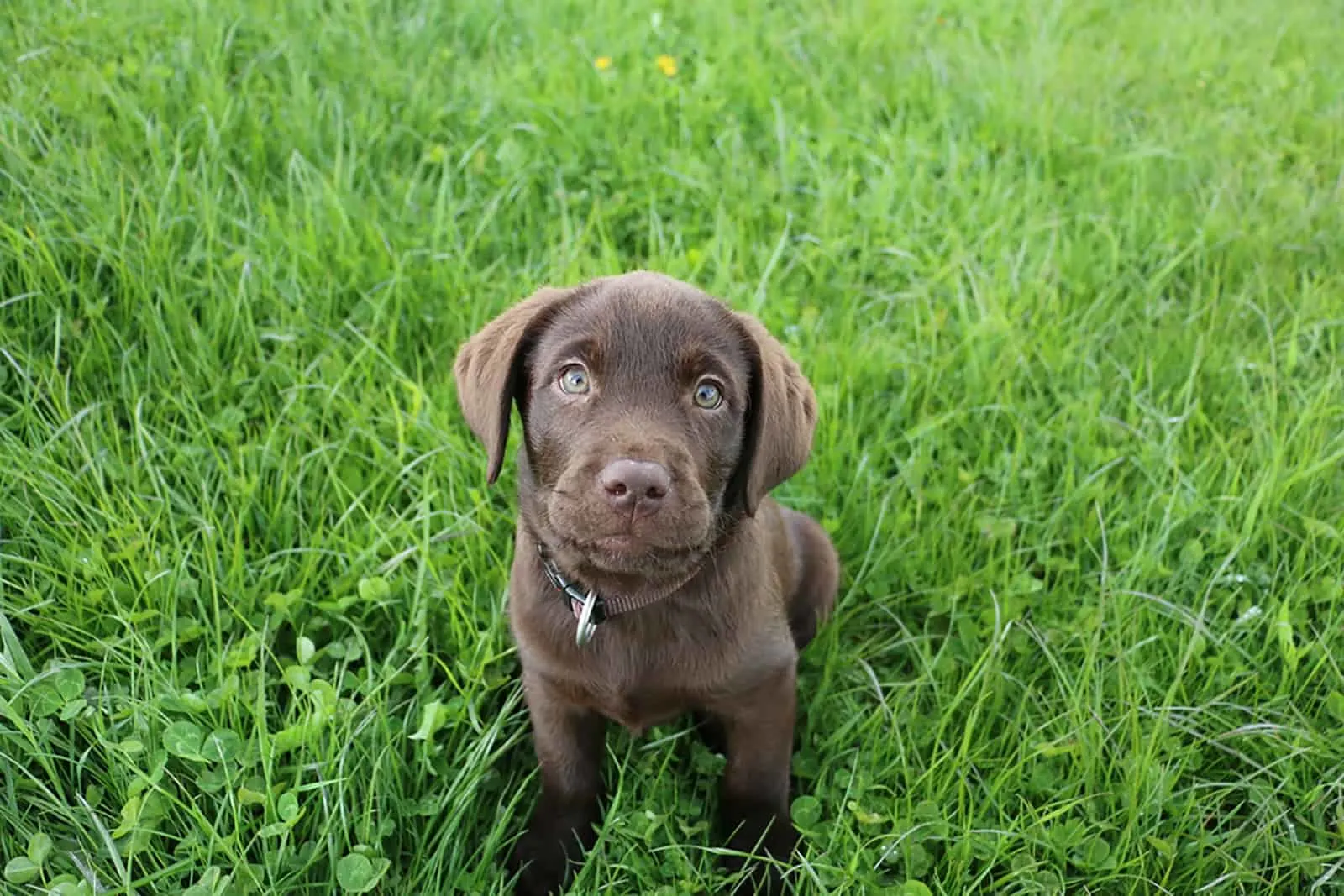 The name, Dry Pond, is there for a reason. A property of 55 acres where this kennel is placed has a real pond of 2.5 acres, but it dried up in 2010. Today, the pond is a puppy play arena and a pond for technical training, which is perfect since Labrador
Retrievers, just like Golden Retrievers or any other kind of retriever, are water dogs.
Since 2010, their goal has been to produce chocolate Labradors that will be great hunting dogs, great in competition, and great in a family environment.
That is why part of the breeding program is early socialization. This means that you will find some quality chocolate Lab puppies with all the health certifications as well as health guarantees.
If you want to see available puppies, you should check out their website or their Facebook page. There are a lot of cute pictures and quality Labrador video material there, along with all the necessary information.
When the next litter is ready, they will give you a call, and then all you need to do is get a good harness and learn how often you should walk your dog.
Maybe you should also get a good Labrador bed, so you will not have to get a good anti dog barking device.
Dry Pond Kennel Breeder Details
Breeder: Beth and Bill Johnes
Location: Johnston, South Carolina, USA
Phone: +18034804973
Email: [email protected]
Website: Dry Pond Kennel
Facebook: Drypond Retrievers
8. Sterling Lab Puppies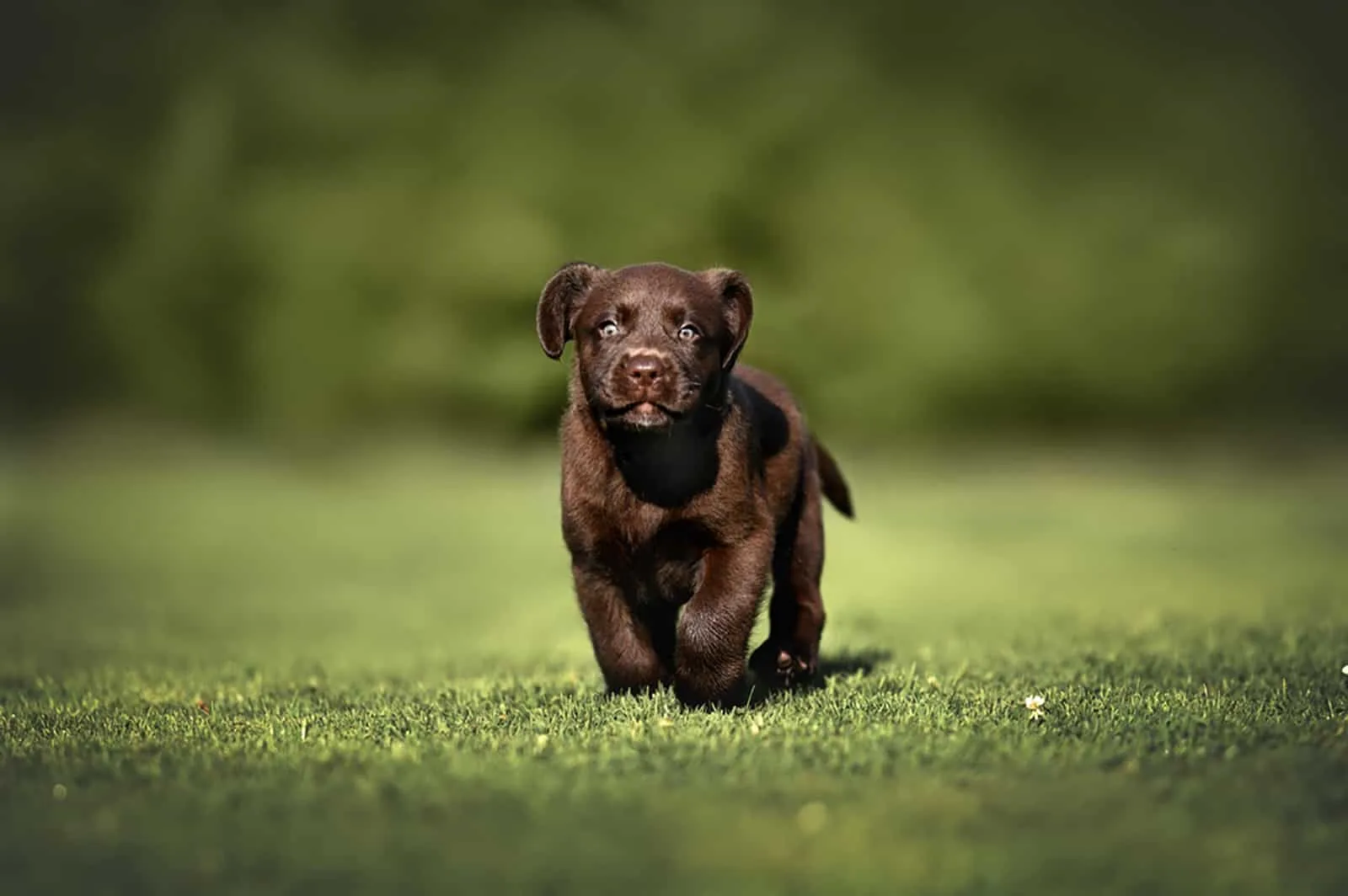 Even though the famous artist, Dali, once said that "we don't have to fear perfection because we will never reach it", perfection in Labrador breeding is exactly what Sterling Lab Puppies aims for.
Another goal is to preserve the English type Labrador just as he is, with all the positive traits he carries.
The milestone of their breeding program is knowledge. The best thing is that they breed out of hobby – it is not their profession… they do it out of passion and love.
That is why producing Labradors here is some sort of art, and every little detail is planned and designed.
Labradors are one of the most popular breeds out there, and it is no wonder considering their lovely nature. Their nature is, therefore, enhanced with expressiveness, healthy genetics, and intelligence.
To keep these beautiful pooches beautiful, you need to learn how much Labs shed.
If you decide to purchase, you will get a vaccinated dog that is free of hip dysplasia, PRA, and Exercise-Induced Collapse (EIC). You will also get a microchipped and AKC-registered dog.
Sterling Lab Puppies Breeder Details
Breeder: Mary Ann Sterling
Location: Yuba City, California, USA
Phone: +15305002150
Email: [email protected], [email protected]
Website: Sterling Lab Puppies
Facebook: Sterling Lab Puppies
9. Laurie & Joe's Labs (New Hampshire)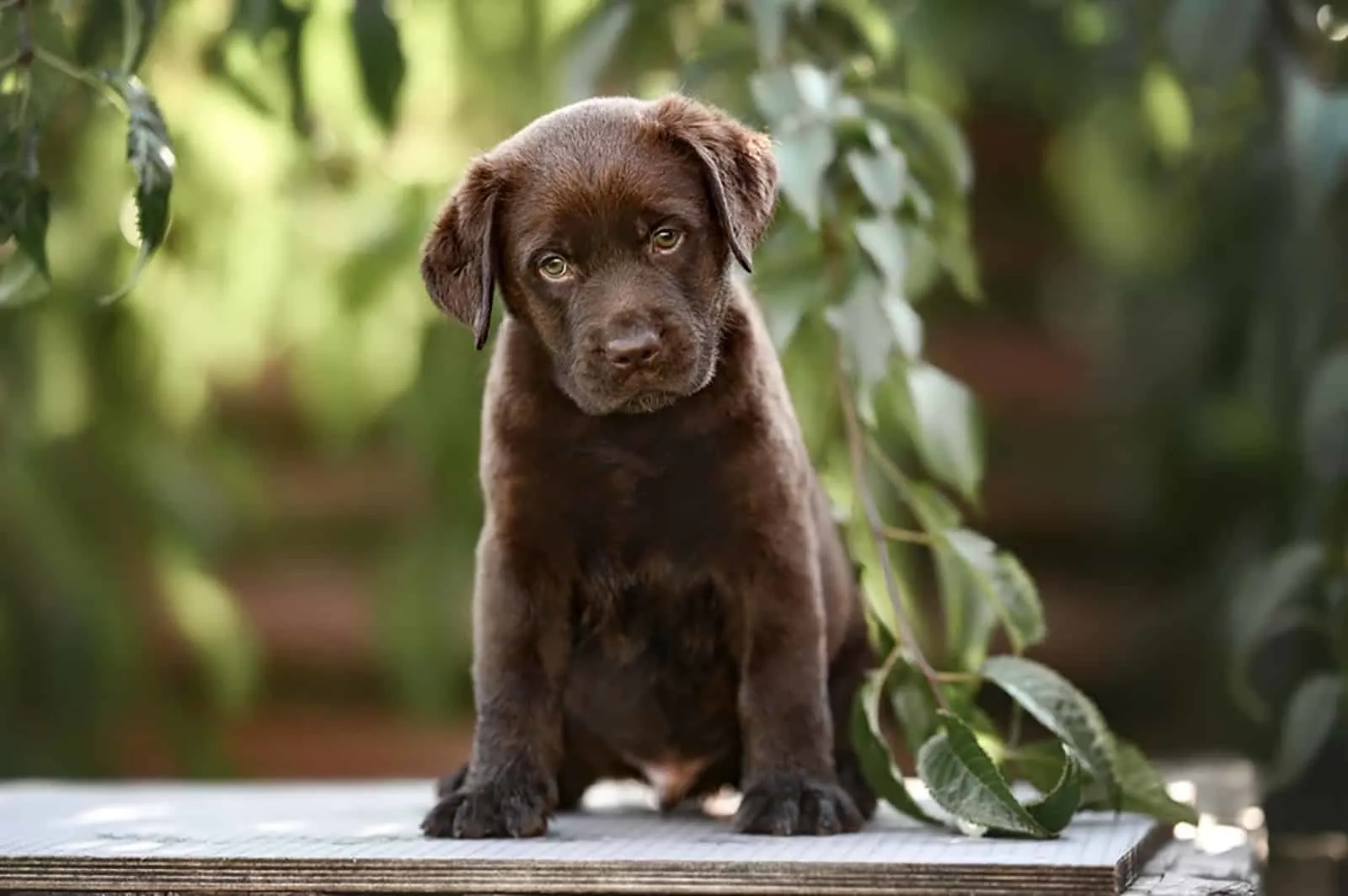 If you decide to get your pooch from these chocolate Lab breeders, you better study their section on how to reserve a puppy.
Since the short reckonings make long friends, these breeders encourage you to check out their puppy contract to make sure that you agree with all the conditions.
Then, you can pass on the puppy interest form or application.
They produce about 25 puppies a year from three litters, and they can be chocolate, yellow, or black. So, better hurry up if you are all about chocolate ones.
They are very strict when it comes to breeding procedures. They follow the guidelines of the Labrador Retriever Club.
All dogs are OFA confirmed.
These dogs will not only be your best friends, but also great therapy for you in a professional sense, like in hospitals or schools.
Laurie & Joe's Labs Breeder Details
Breeder: Laurie Zalewski
Location: Concord, New Hampshire, USA
Phone: +19257883886
Email: [email protected]
Website: Laurie & Joe's Labs
Facebook: Laurie And Joe's Labs
Instagram: Laurie And Joes Labs
10. Heatherdowns (Colorado)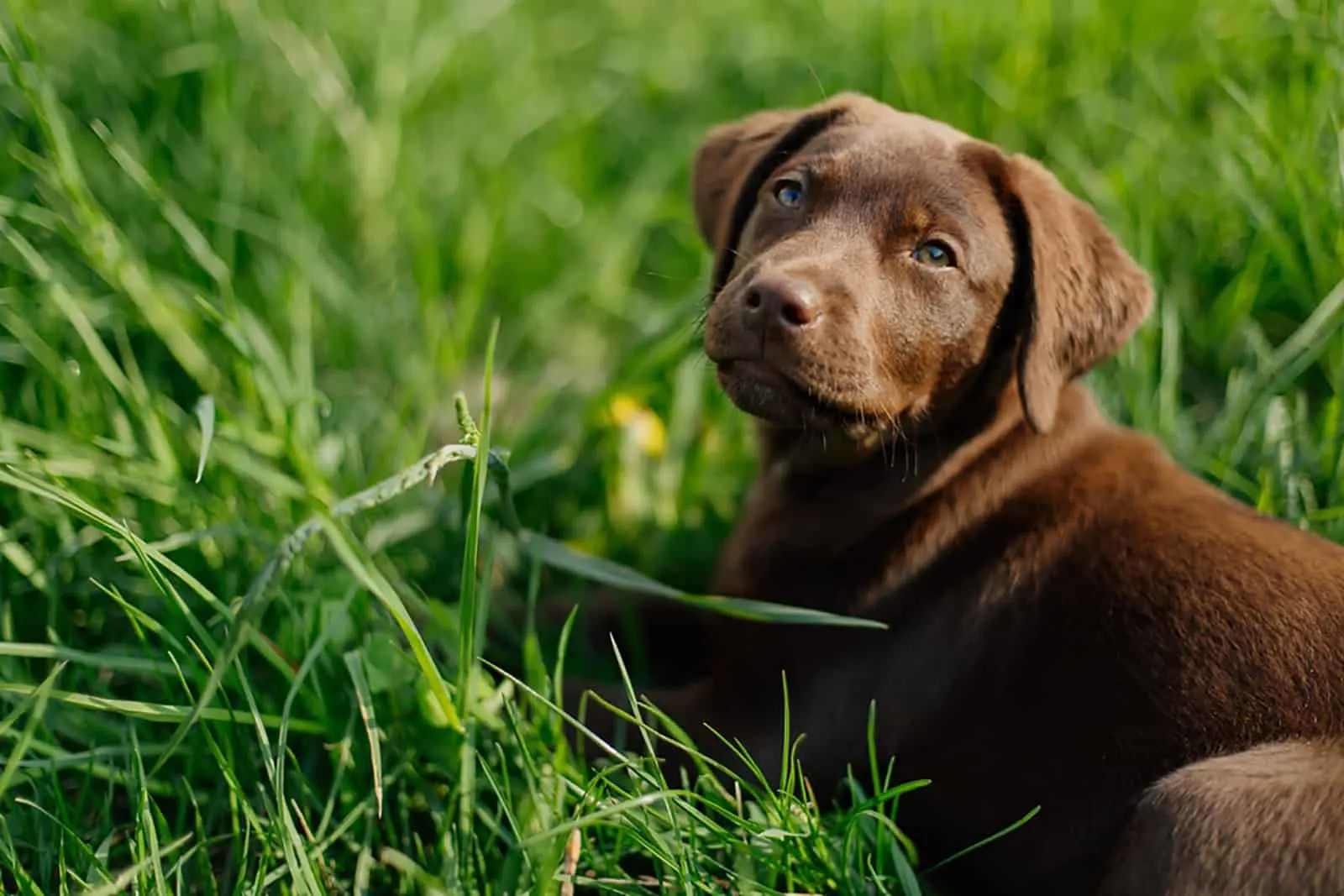 Since 2001, down there in Colorado on a ranch in Franktown, the Howard family has been raising high-quality Labs. They are very selective, very conscious, and experienced in this process.
Preserving heritage and traditional lines is what they aim for. That means combining Old English lines with Champion lines.
These dogs are suitable for show, with lines imported from Ukraine and Kazakhstan.
All of their dogs are tested for hip and elbow dysplasia, heart disease, dentition, PRA, copper toxicosis, EIC, and CNM.
These people don't dilute colors like what can be found in the blue Doberman Pinscher or in the blue American Bully.
You can pick up your puppy after eight weeks (two months). All of their dogs will be microchipped, dewormed, and vaccinated.
Every puppy comes with a health guarantee that ensures you that you will get a high-quality puppy. Otherwise, they will return your money.
You won't find much information on their Facebook page as it is not updated. On the other hand, their website is updated with new litters regularly.
The cost of their puppies is $2,500.
Heatherdowns Breeder Details
Breeder: Karen Howard
Location: Franktown, Colorado, USA
Phone: +7196611422
Email: [email protected]
Website: Heatherdowns
Facebook: Heatherdowns
11. Plum Creek Retrievers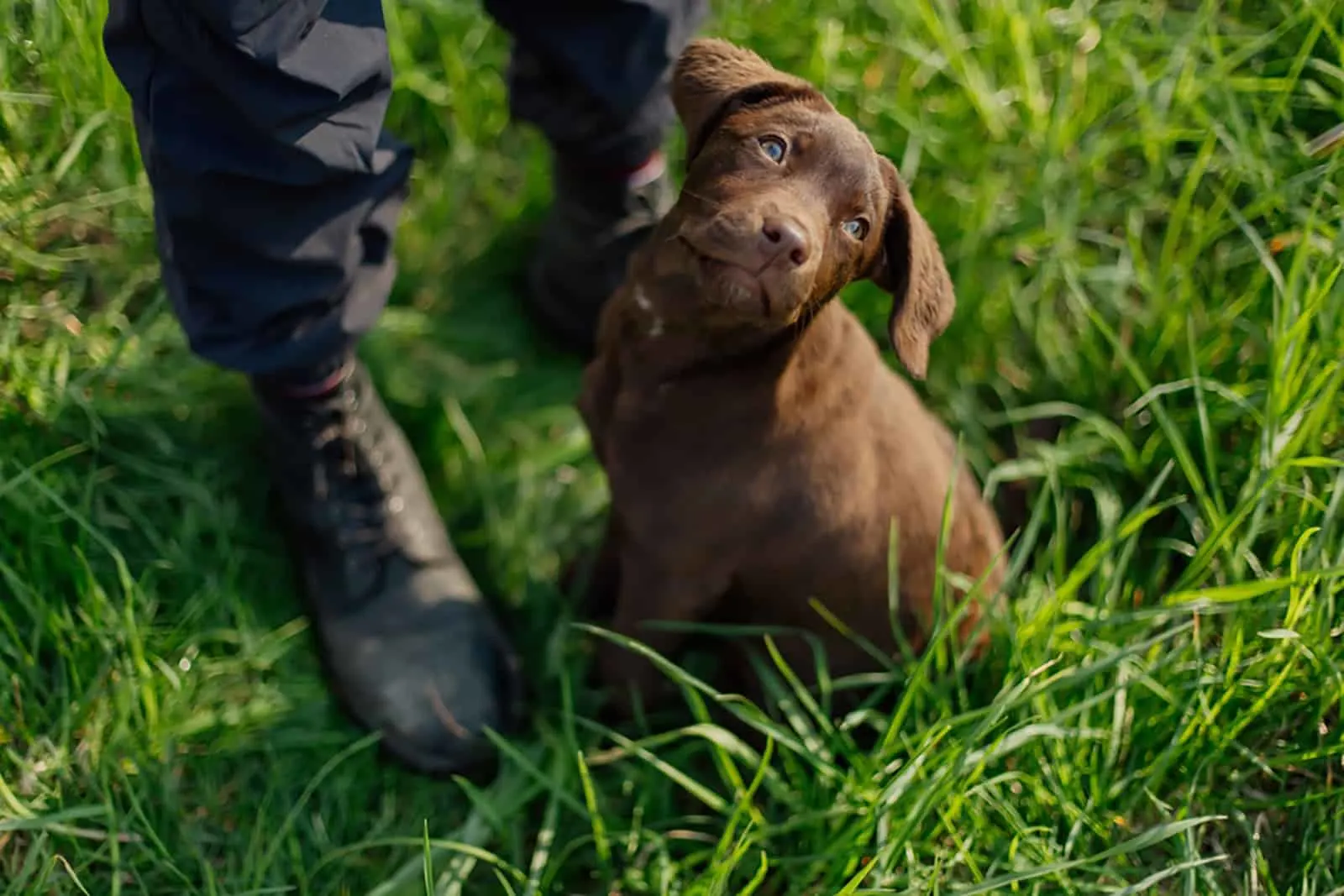 It is a family affair what we have here, and raising Labs are done by Taunya and Andrew, as well as their sons, Knox and A.J.
So, their pups are in good hands.
These Chocolate Lab breeders are doing their best to raise dogs that will thrive in competition, hunting, and be great therapy dogs as well as family dogs.
This means a lot of veterinary testing that includes genetic tests for CNM, PRCD, EIC, and PRA.
Dogs do a lot of training, a lot of hunting, a lot of interacting with people, and a lot of swimming in a pond that is on the property.
If you have some more questions about their puppies, these nice people invite you to contact them and have a little chat.
Plum Creek Breeder Details
Breeder: Andrew And Taunya Schleuter
Location: Seward, Nebraska, USA
Phone: +14026460202
Email: [email protected], [email protected]
Website: Plum Creek Retrievers
Facebook: Plum Creek
Conclusion
What more can we say about these Chocolate Lab breeders that we have met through this article? I think we have done a seriously good job in selecting the best ones.
What we try to avoid when presenting places where you can find your next best friend are puppy mills and backyard breeders.
They mostly don't aim for quality – they are rather focused on quantity. This is what distinguishes our breeders who are giving a lot of their time, effort, and money to raising high-quality pups that will be true representatives of their breed.
Read More:
Top 10 Staffordshire Bull Terrier Breeders In USA (2022 Edition)
Top 3 Brussels Griffon Breeders In USA: Where To Find These Puppies
11 Best Miniature Goldendoodle Breeders In The USA You Need To Check Out