Basset Hounds — our favorite droopy-faced protagonists of the canine world. Basset Hounds are smart, cuddly, and loyal low-riders that will steal your heart. These Basset Hound mixes will make you want to adopt a floppy-eared mutt!
Before we dive into the world of Basset Hound mixes, let's say a few things about the purebred Basset Hound.
For starters, the Basset Hound is a French purebred pooch. This hound dog was originally bred to be the best hunting dog. Little did the French know that they would develop an excellent scent hound and watchdog as well – the amazing Basset Hound.
Normally you'd think that a hunting dog is full of energy, roaming around sniffing for prey, right?
Well, the Basset Hound is kind of the opposite of that. The Basset Hound is a calm pooch that enjoys being lazy. But, if they pick up a certain smell, the Basset Hound will stubbornly rush to find out where the smell comes from.
The Basset Hound is also one of the few dog breeds that is known for their divine barking, known as baying.
This is exactly what made dog lovers adore the Basset Hound. Their laid-back temperament, floppy long ears, and short legs secured the place for the Basset Hound on the best family dog breeds list.
Let's check out some of the best Basset Hound mixes and see if that's really true!
1. Bagle Hound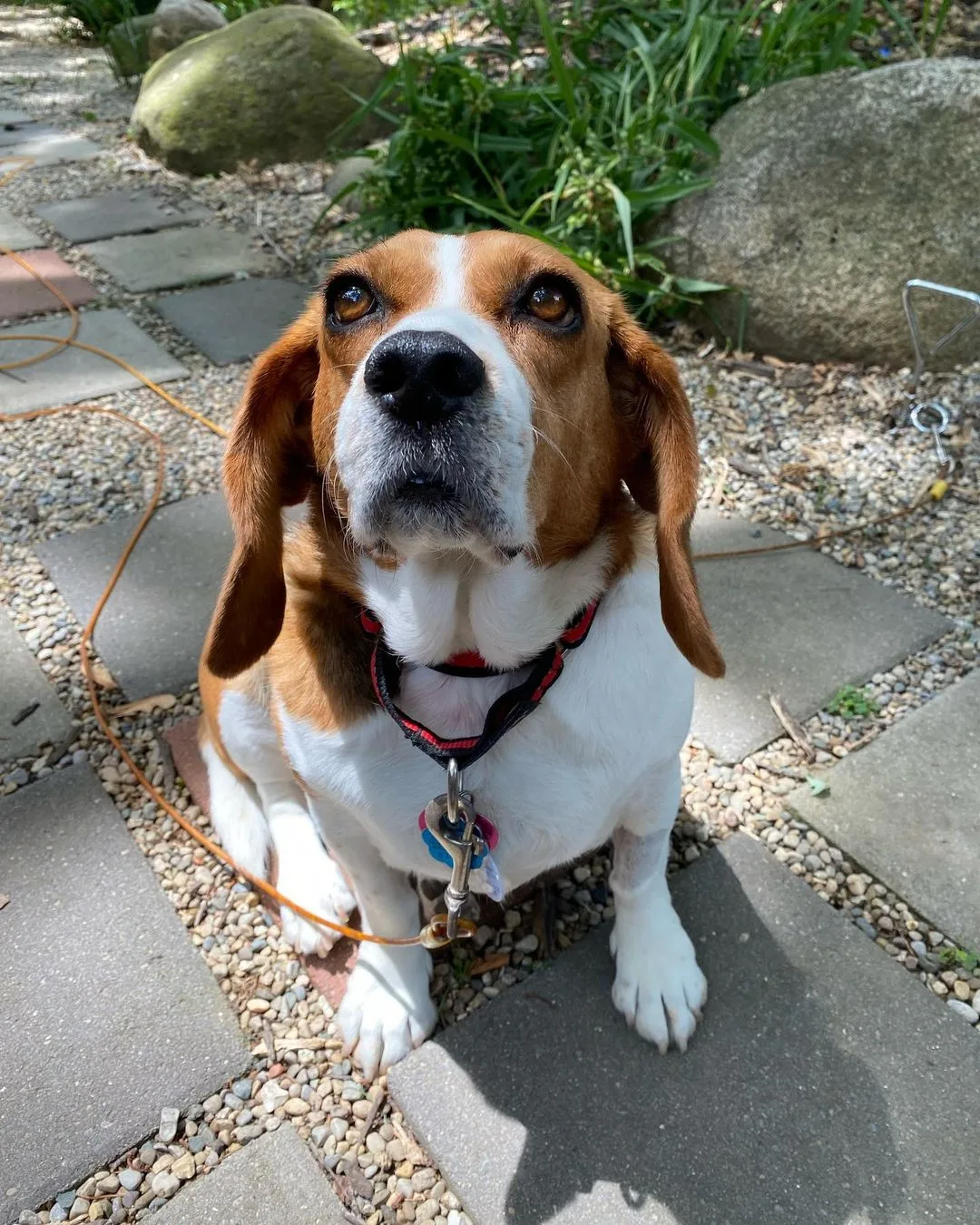 Photo from: @maxandchloerescuepups
Parent breeds: Beagle and Basset Hound
The Bagle Hound has found itself first on our list of the best Basset Hound mixes because of its amazing temperament and incredible scent abilities. Besides that, the Bagle Hound is one of the most popular Basset mixes. And, you've guessed it, it's a Basset Beagle mix!
Bagle Hounds are medium sized pooches that are all-time family favorites. Their outgoing personalities are pawfect for children and active adults. The Bagle Hound will follow you on all of your adventures — big and small.
Some things to take note of is that this Beagle mix is talkative, and it's definitely going to steal the spotlight wherever you go. You may also want to invest in a good dog hair remover roll because the Bagle Hound sheds all the time!
2. Bully Basset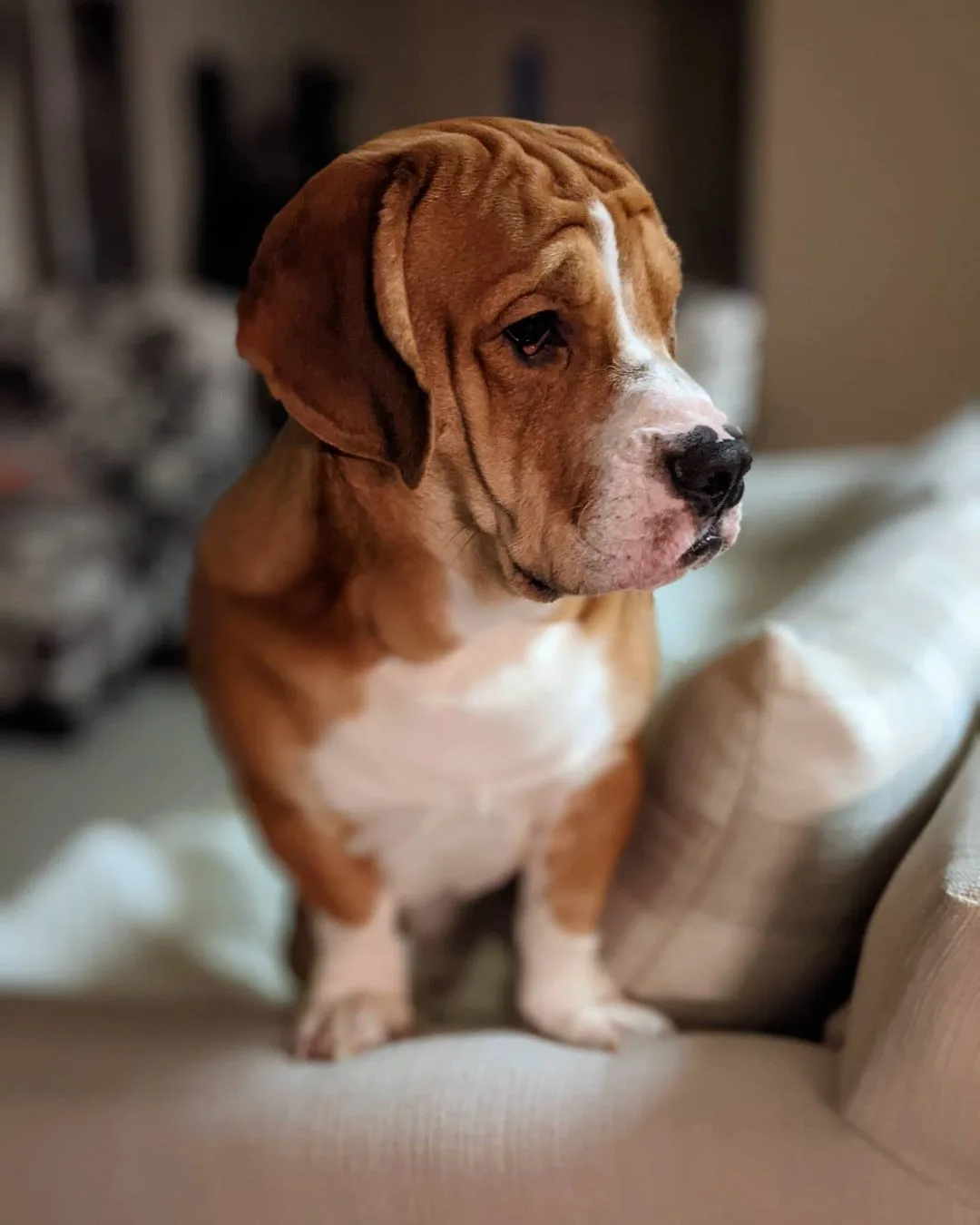 Photo from: @otisbluethebasset
Parent breeds: English Bulldog and Basset Hound
The Bully Basset rocks the purebred Bulldog's genes. This pooch often goes by the name "Bullet", isn't that cool?
A Bullet's looks resemble both the Bulldog and the Basset Hound. A Bully Basset usually inherits the Basset's short legs and the Bulldog's facial features, with a more elongated snout. This means that the Bulldog's brachycephalic snout is somewhat "corrected" with this Basset mix.
3. Hush Basset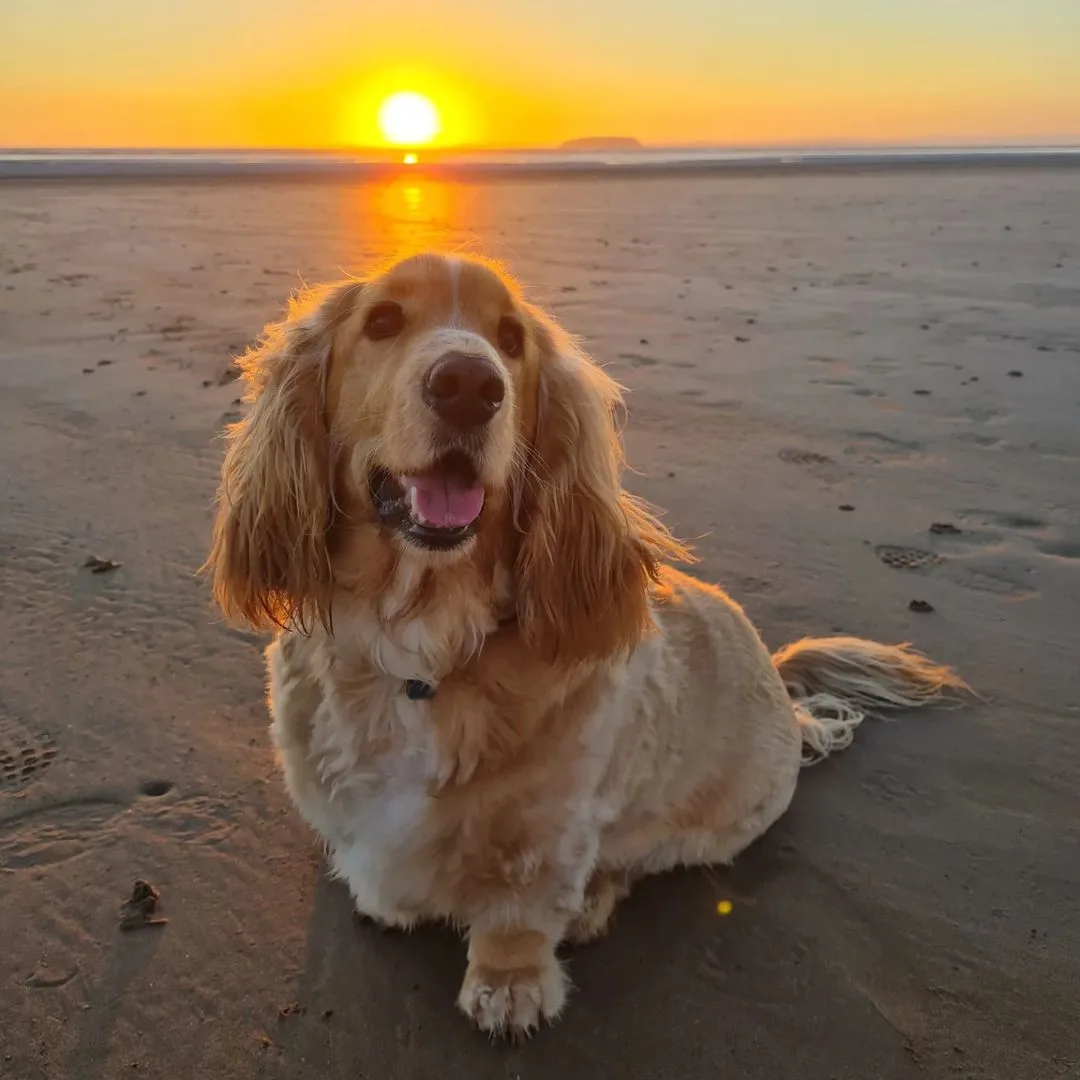 Photo from: @kama_and_basil
Parent breeds: American or English Cocker Spaniel and Basset Hound
The Hush Basset takes its place among the most popular Basset mixes. The Basset Hound can be crossed with both American and English Cocker Spaniels. The results are mesmerizing!
Hush Basset puppies are loveable pooches that look gorgeous. Their coat colors resemble those of Cocker Spaniel's (black, golden, red, and tan) with white or tan markings.
Droopy eyes and floppy long ears are the main features of Hush Basset puppies. Trust me, you won't be able to resist their dazzling looks!
4. Basschund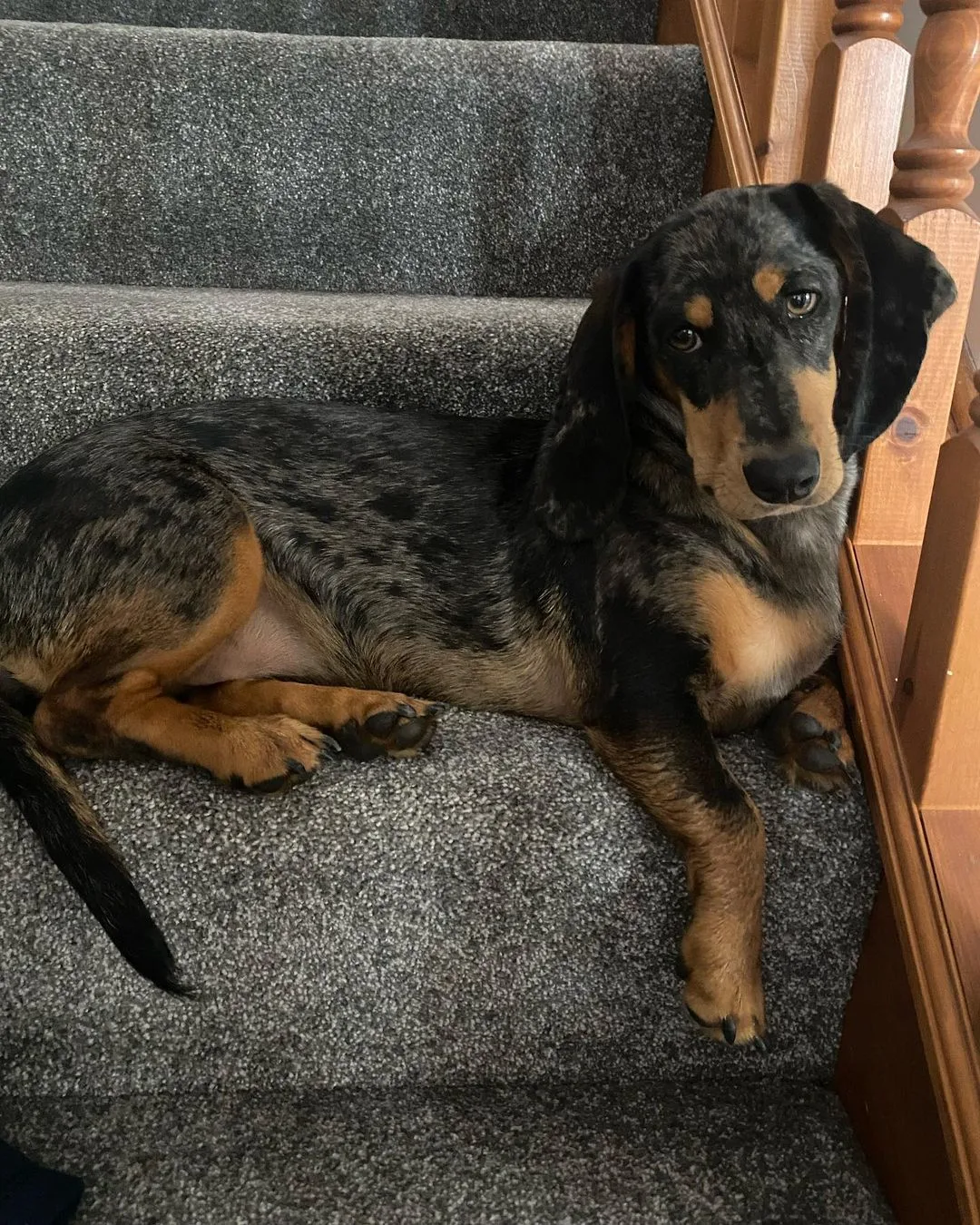 Photo from: @wilmasworld_x
Parent breeds: Dachshund and Basset Hound
You probably think that the infamous sausage dog and the Basset Hound would make an amazing mix breed. And you are definitely right! These two low-riders – the Dachshund and the Basset hound – are a match made in heaven when it comes to appearance.
It's easy to conclude that the Basschund inherits the short legs of both the parent breeds, making it the shortest (and smallest) Basset mix puppy.
Doxies shed a lot, but when combined with Basset Hounds, their Basschund puppies are low-shedders.
5. Bassador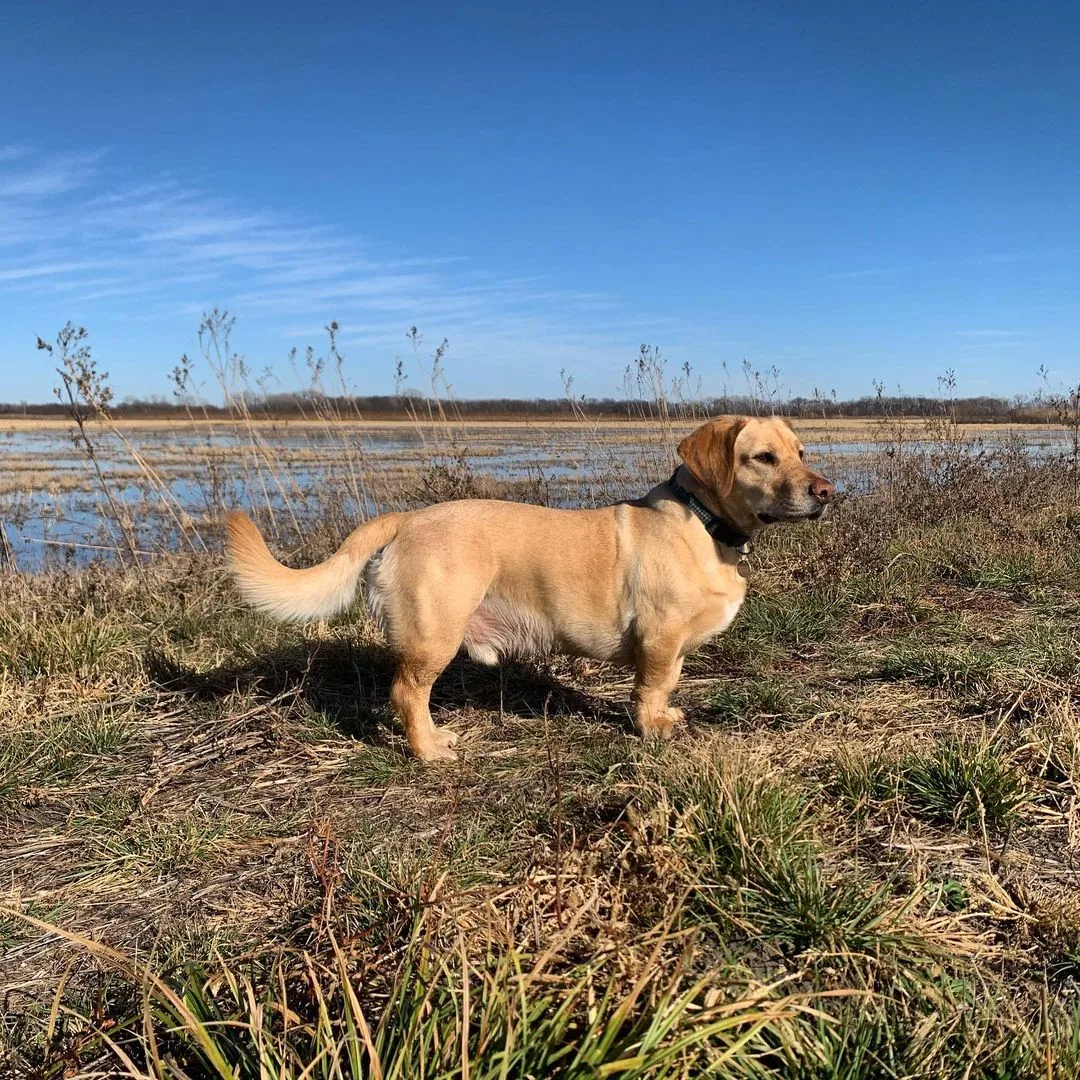 Photo from: @bassadorbros
Parent breeds: Labrador Retriever and Basset Hound
This is a great amBassador of the cutest Basset Hound mixes, am I right?
The Bassador is a friendly and outgoing pooch that inherits the Labrador Retriever's eagerness to please and willingness to play. On the other side, the Bassador inherits the sharp nose of the Basset Hound, making them a great hunting buddy.
Inheriting almost all five Labrador Retriever's coat colors, the Bassador can be a very colorful dog! It's best to describe the Bassador as a hybrid pooch, with the head of a Lab and the body of a Basset Hound!
6. Bassetoodle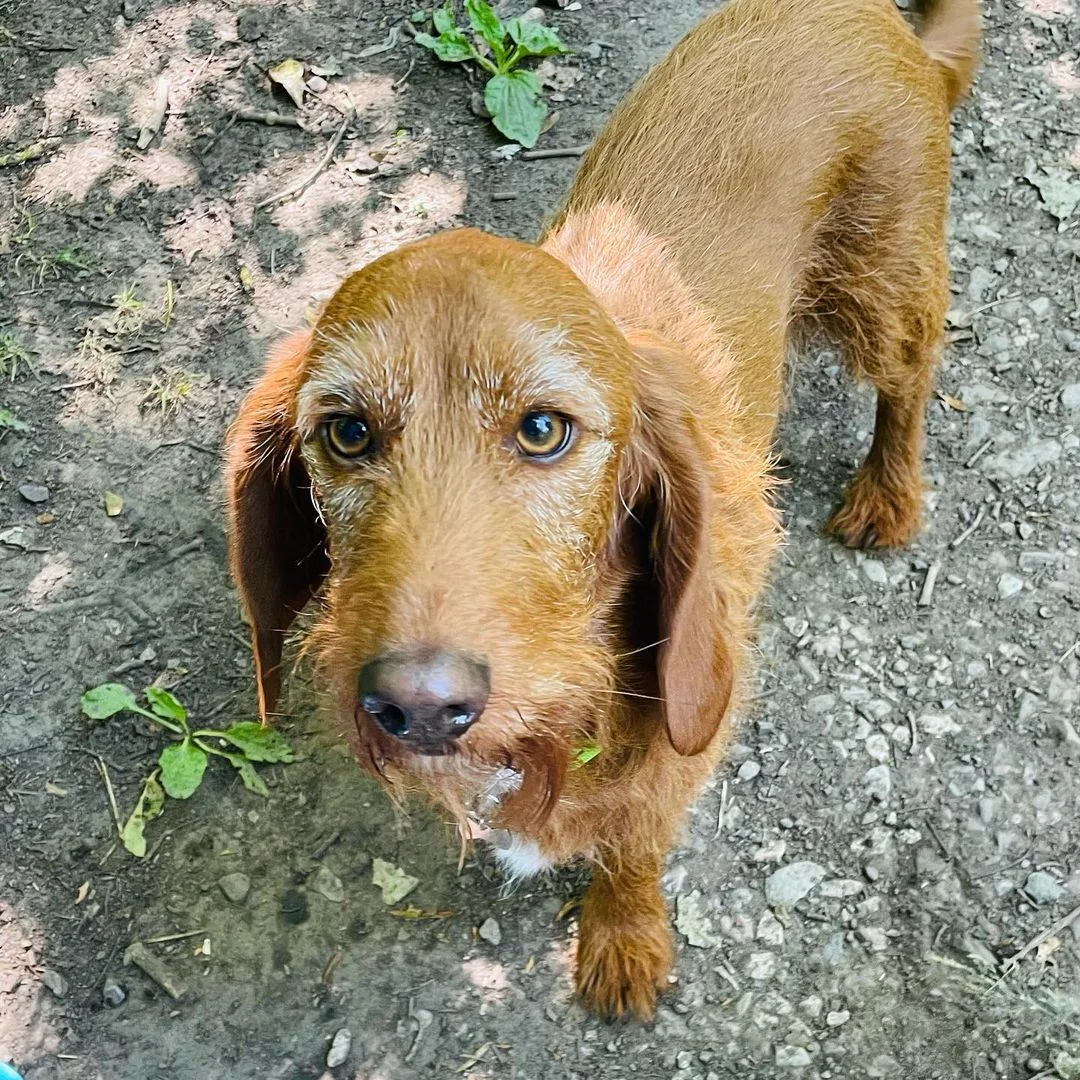 Photo from: @doodle_den
Parent breeds: Poodle and Basset Hound
Not only are Poodle mixes always so cute, but it seems that Poodle lovers come up with the most interesting names. With the suffix -oodle, you can make everything look and sound cute! And trust me, the Bassetoodle is the cutest and fluffiest Basset mix puppy around!
Despite the Poodle's low-shedding and hypoallergenic traits, the Bassetoodle does not inherit a hypoallergenic coat. The Bassetoodle needs to go through early socialization to avoid having trouble being around other dogs.
7. Ba-Shar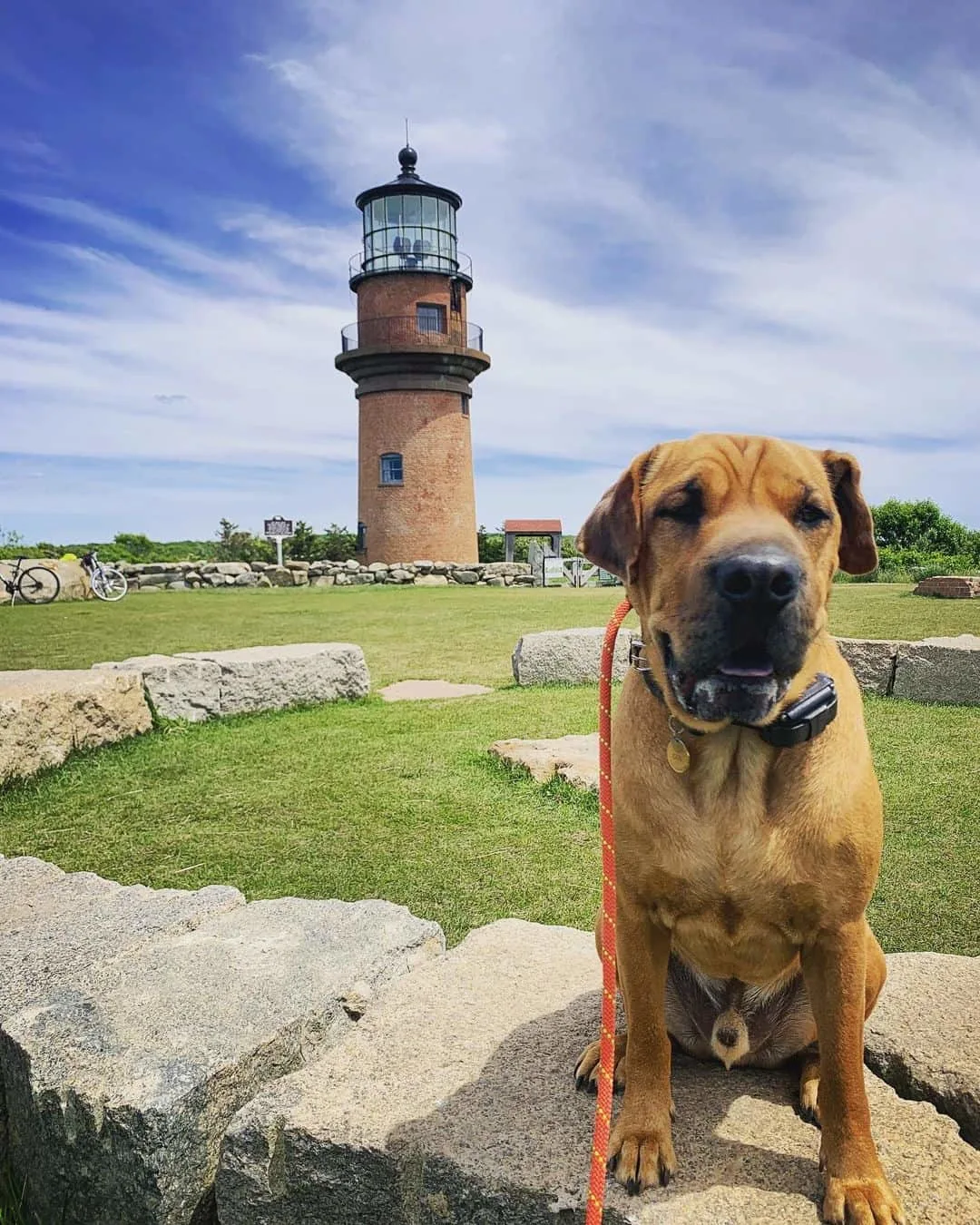 Photo from: @gus.portobello.lips
Parent breeds: Shar-Pei and Basset Hound
Most of us know Shar-Peis as wrinkly pooches with amazing personalities. The purebred Chinese Shar-Pei has found itself on the list of the best small guard dogs.
Now, a Ba-Shar is a mixed breed pup that inherits the wrinkliness and the temperament of the Shar-Pei parent, and their incredible scent from the Basset Hound.
Ba-Shar is a friendly pooch, but it can develop a somewhat stubborn attitude. It is also very cautious of strangers. So, that's one thing you should keep in mind. With Ba-Shar puppies, early socialization goes a long way.
8. Bassug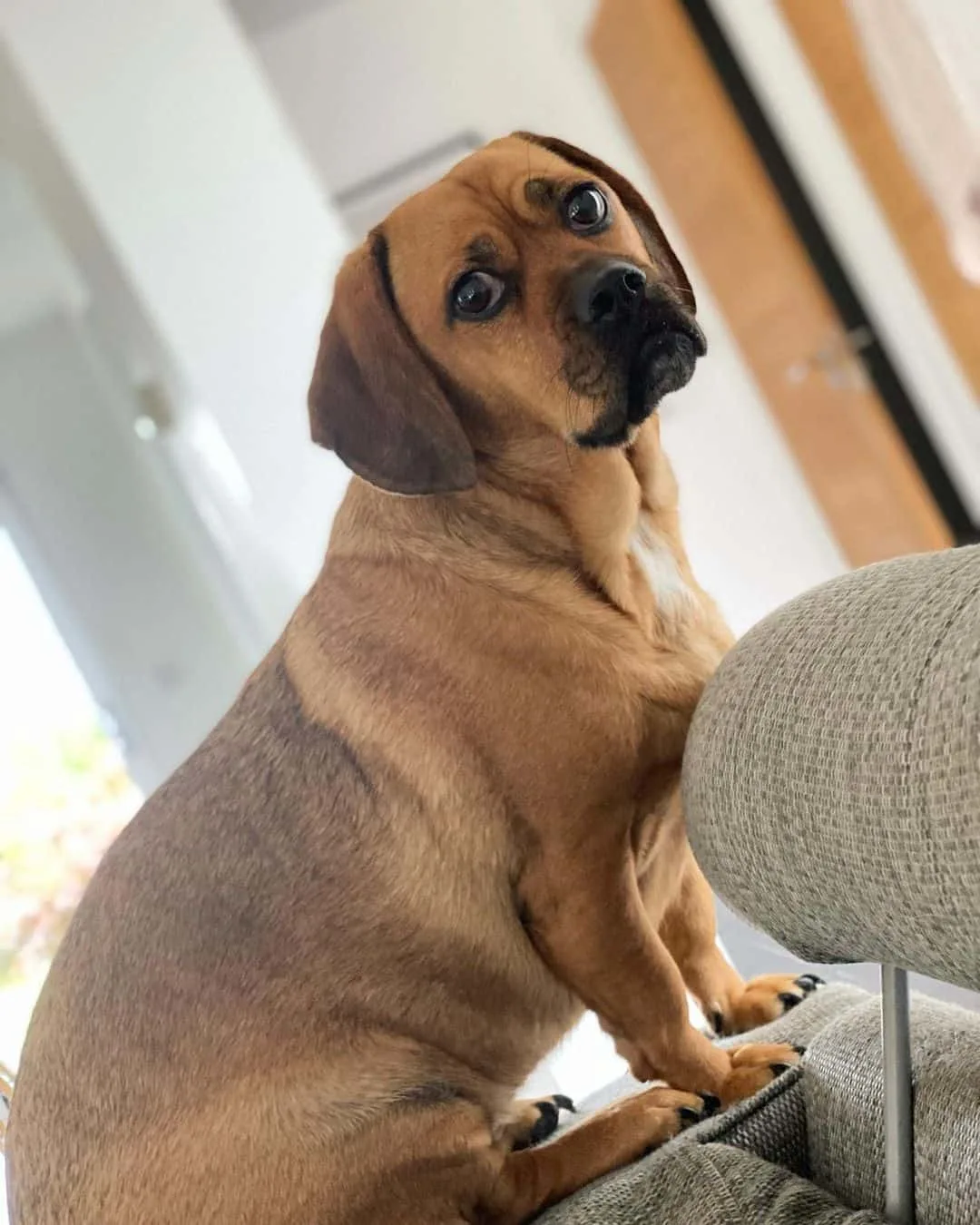 Photo from: @sandeemas
Parent breeds: Pug and Basset Hound
Some people call it the Bassug, while some call it the Pugglehound. I personally love the name Pugglehound! As cute as it sounds, the Bassug is an adorable low-rider that inherits the Pug's big eyes, and the Basset Hound's snout.
Due to the fact that the Bassug derives from two short-haired parent dog breeds, it is a low maintenance pup.
Pugs are known for their skin problems, so if the Pug parent's genes prevail, the Bassug is at high-risk of developing similar health problems.
9. Basset Bloodhound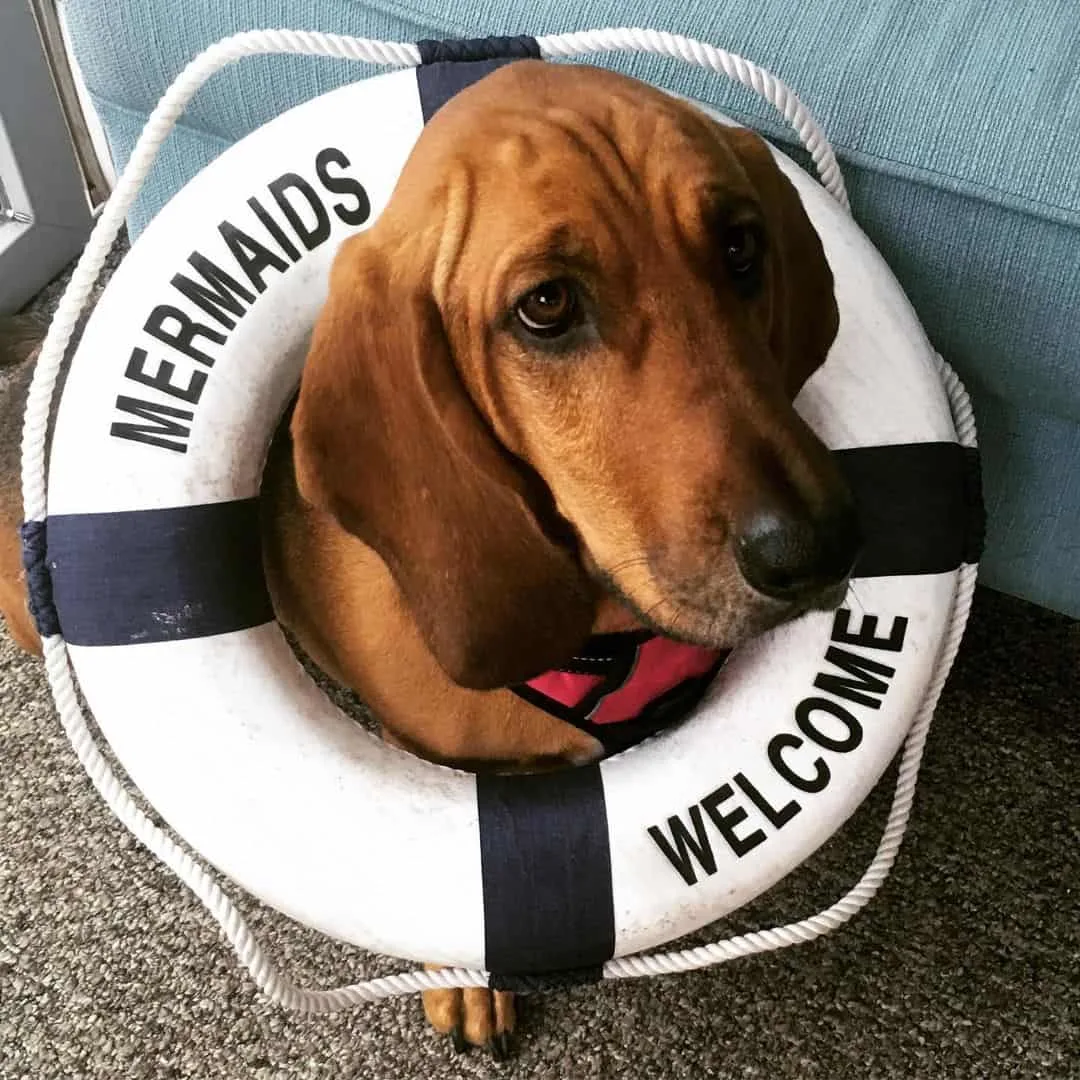 Photo from: @elliemaesavage
Parent breeds: Bloodhound and Basset Hound
Two incredible scent hounds in one — the Basset Bloodhound. Just as you thought, this Basset mix puppy inherits a powerful nose that is able to catch a scent from miles away.
Although this is a great feature, it can be quite annoying when the Basset Bloodhound is on its stubborn streak, ignoring your commands and following their nose. So, remember to train them well!
10. Rottie Basset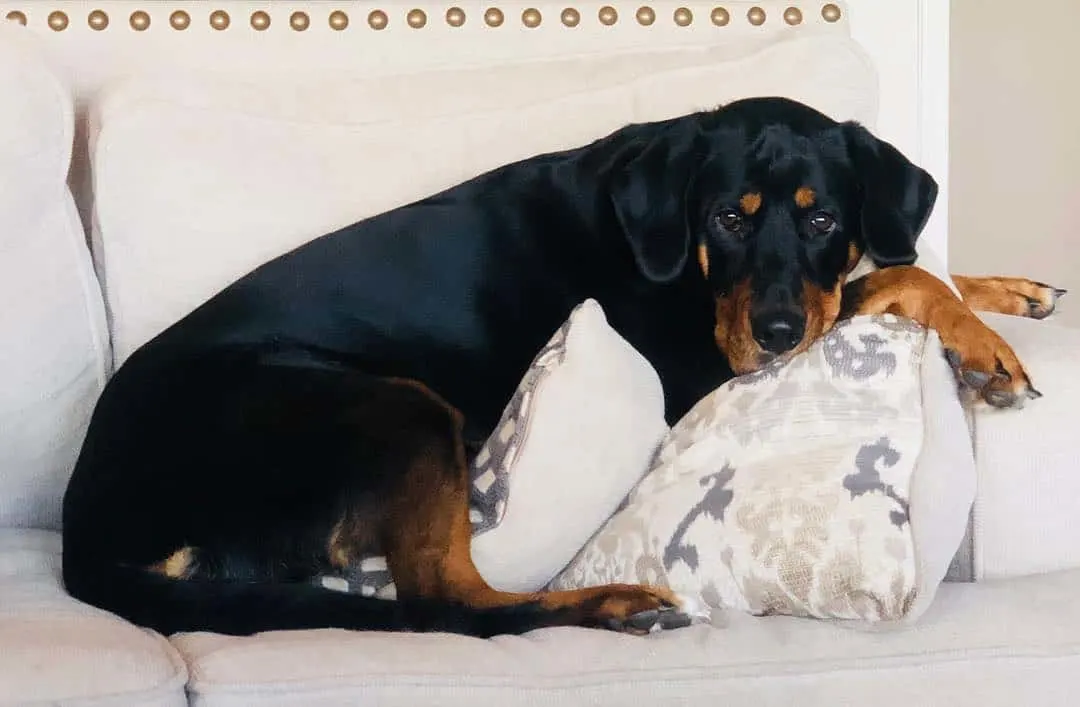 Photo from: @saranburks
Parent breeds: Rottweiler and Basset Hound
Wait…What? A short Rottie? Well, the Rottie Basset certainly looks like a shorter version of a purebred Rottweiler.
Whether you're combining an American or a German Rottweiler with the Basset Hound, the Rottie Basset will grow into a beautiful dog.
The Rottie Basset inherits the Basset's short legs, and the Rottweiler's facial features. Their short coat is usually black and tan, but they can also inherit the Basset Hound's standard tri-color coat.
11. Bowzer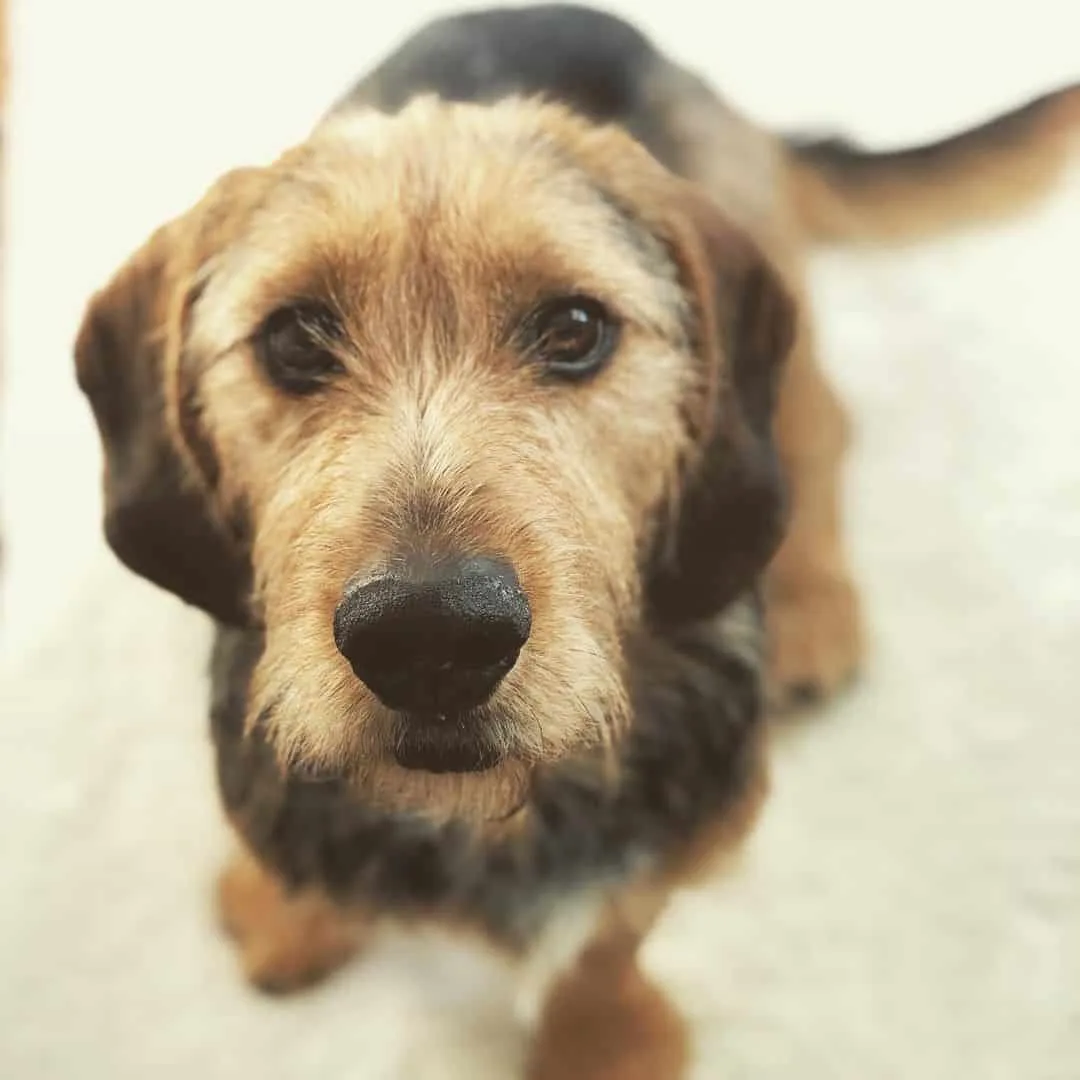 Photo from: @winstonandenzo
Parent breeds: Schnauzer and Basset Hound
Bowzers wowzers! The Schnauzer Basset Hound mix is a wonderful hybrid dog that stands 12 to 14 inches tall.
A combination of the miniature Schnauzer and the Basset Hound, the Bowzer stays a small pooch. They inherit the Schnauzer's coat length and Bassert Hound's coat colors.
Overall, the Bowzer is a great mix puppy that loves their human pack. The Bowzer also loves to alert their owners if they sense danger.
12. Baskimo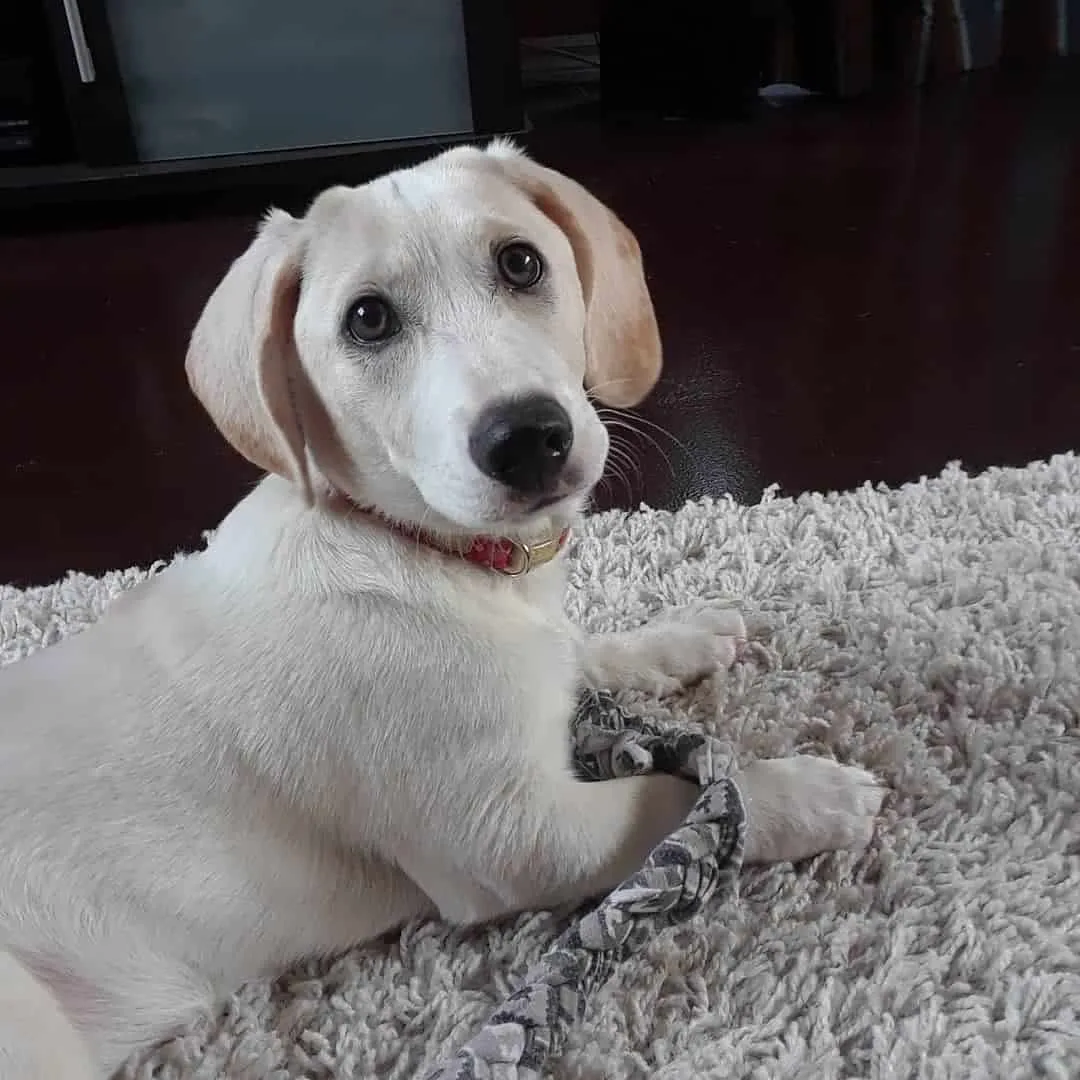 Photo from: @rubythebaskimo
Parent breeds: American Eskimo and Basset Hound
Ah, the Baskimo, a Basset Hound mix with the head of an American Eskimo dog and the long body of the Basset parent. This cute Basset mix usually inherits the American Eskimo's coat type and the Basset Hound's short legs. The Baskimo's snout is almost the same as the American Eskimo's parent.
The Baskimo is a good-natured crossbreed that needs physical activity and early socialization.
13. Bassabull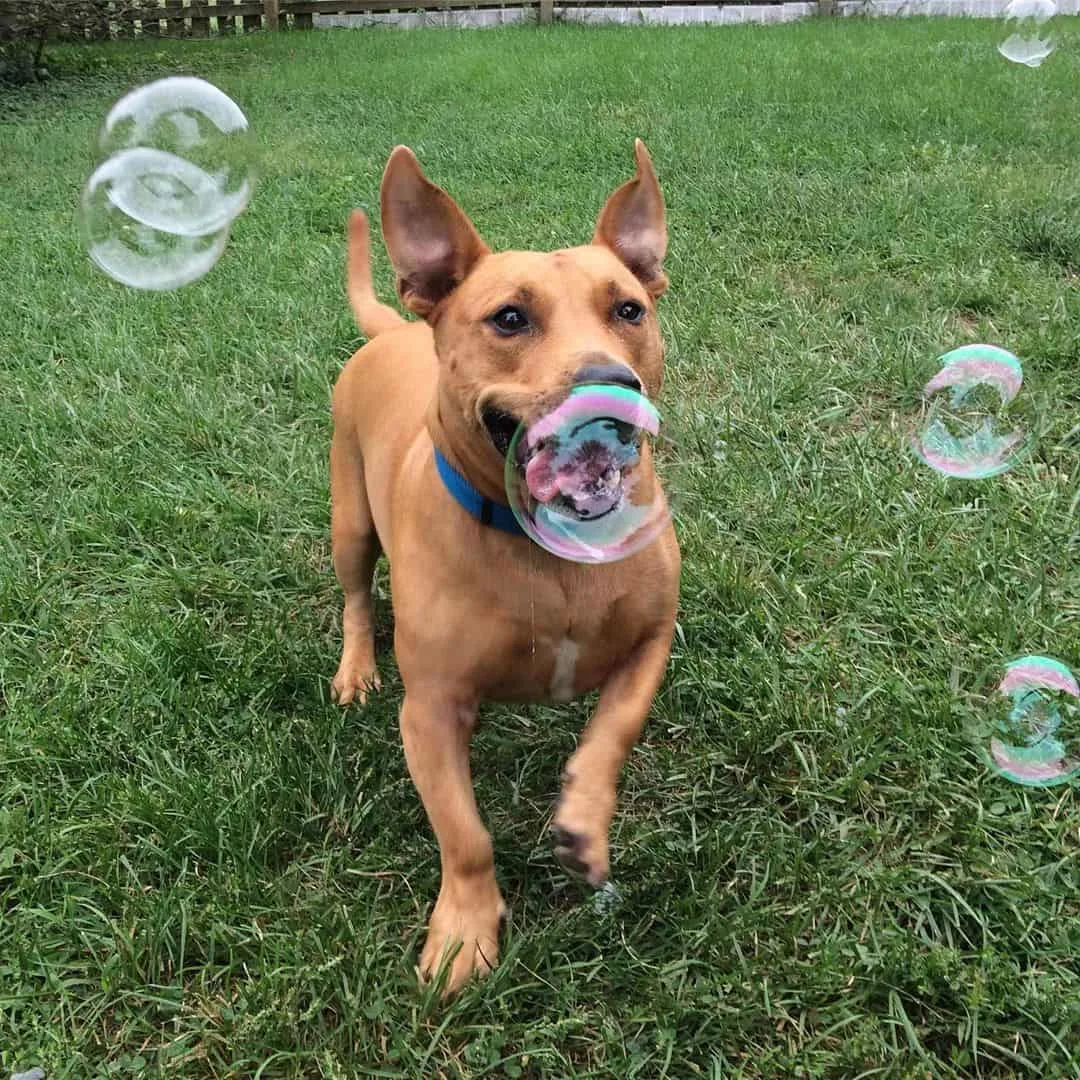 Photo from: @tunafishjoe
Parent breeds: American Pit Bull Terrier and Basset Hound
The Bassabull is often called the Basset Bull. Well, whatever you call it, one thing is for sure — the Bassabull's appearance will blow your mind!
Inheriting a low-shedding short coat, the Bassabull is a low-maintenance pooch. The Bassabull is both an energetic and a laid-back dog and requires early socialization. When socialized properly, the Bassabull makes the perfect family dog.
14. Aussie Basset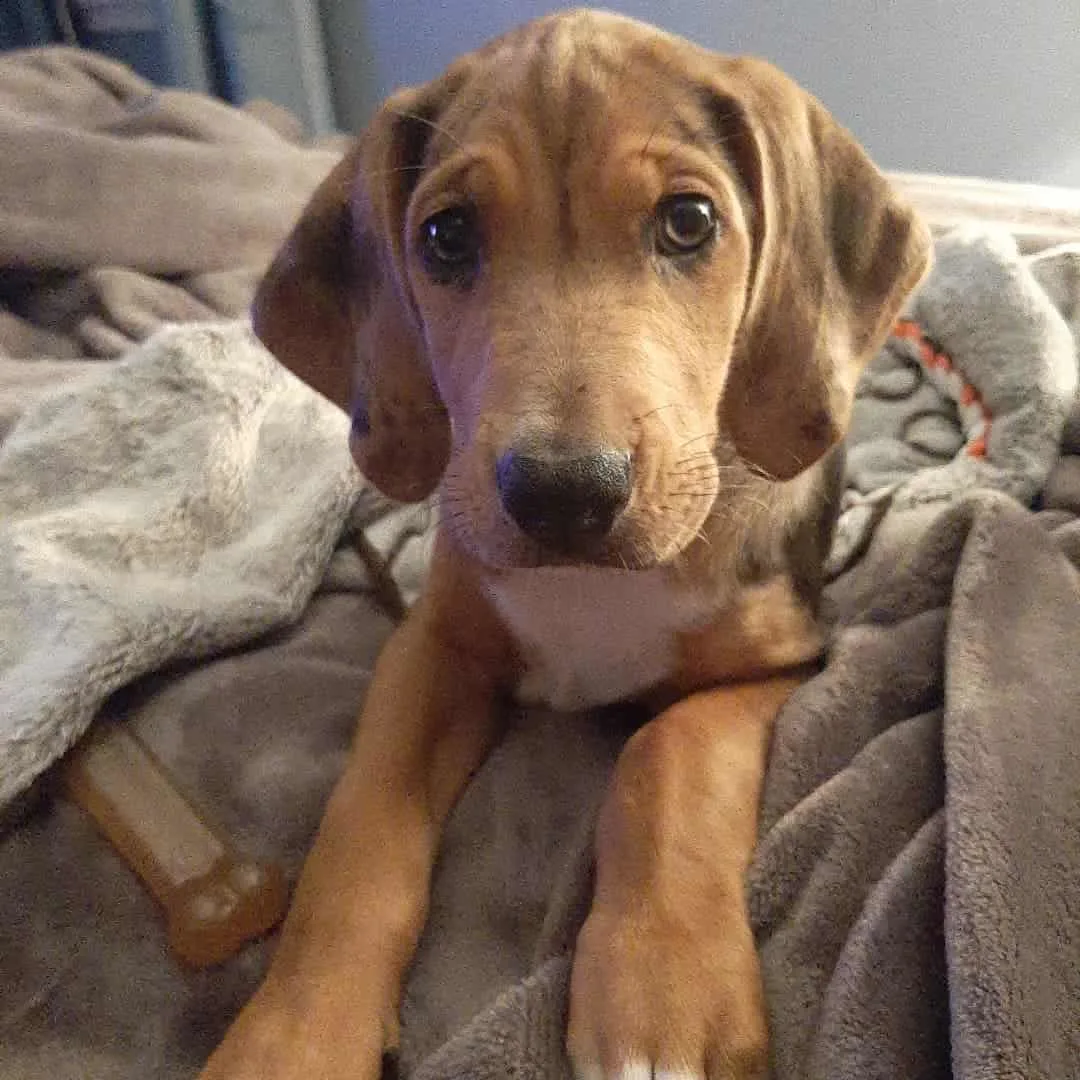 Photo from: @auzzy.boi
Parent breeds: Australian Shepherd and Basset Hound
With the Australian Shepherd's herding abilities and the Basset Hound's excellent scent detection, the Aussie Basset makes an incredible fluffy combination.
We all know that Aussie mixes make colorful and overall kind-tempered designer dogs, but the Aussie Basset is something else.
The Aussie Basset inherits the high-energy levels of the Australian Shepherd parent, but the Basset Hound's laid-back temperament evens out the overall energy levels of this hybrid pooch.
15. Basset Heeler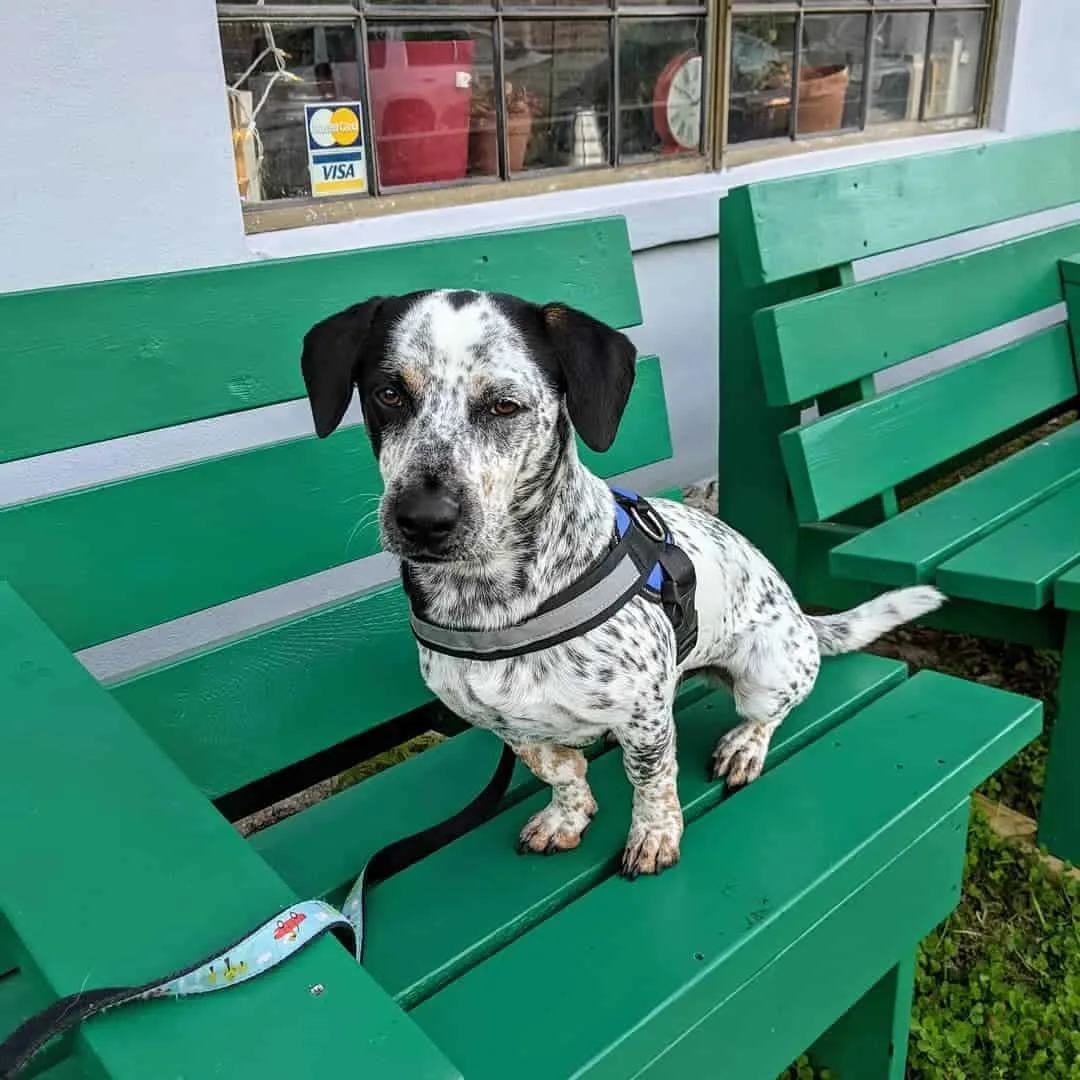 Photo from: @felixthefreckledrescue
Parent breeds: Blue Heeler and Basset Hound
The Basset Heeler is described as an excellent watchdog with unique coat colors and patterns. This unique crossbreed looks like a blue speckled Basset Hound, with a less droopy face.
Focused on protecting their family, the Basset Heeler is a great guard dog and a personal cuddle bug.
16. Houndahua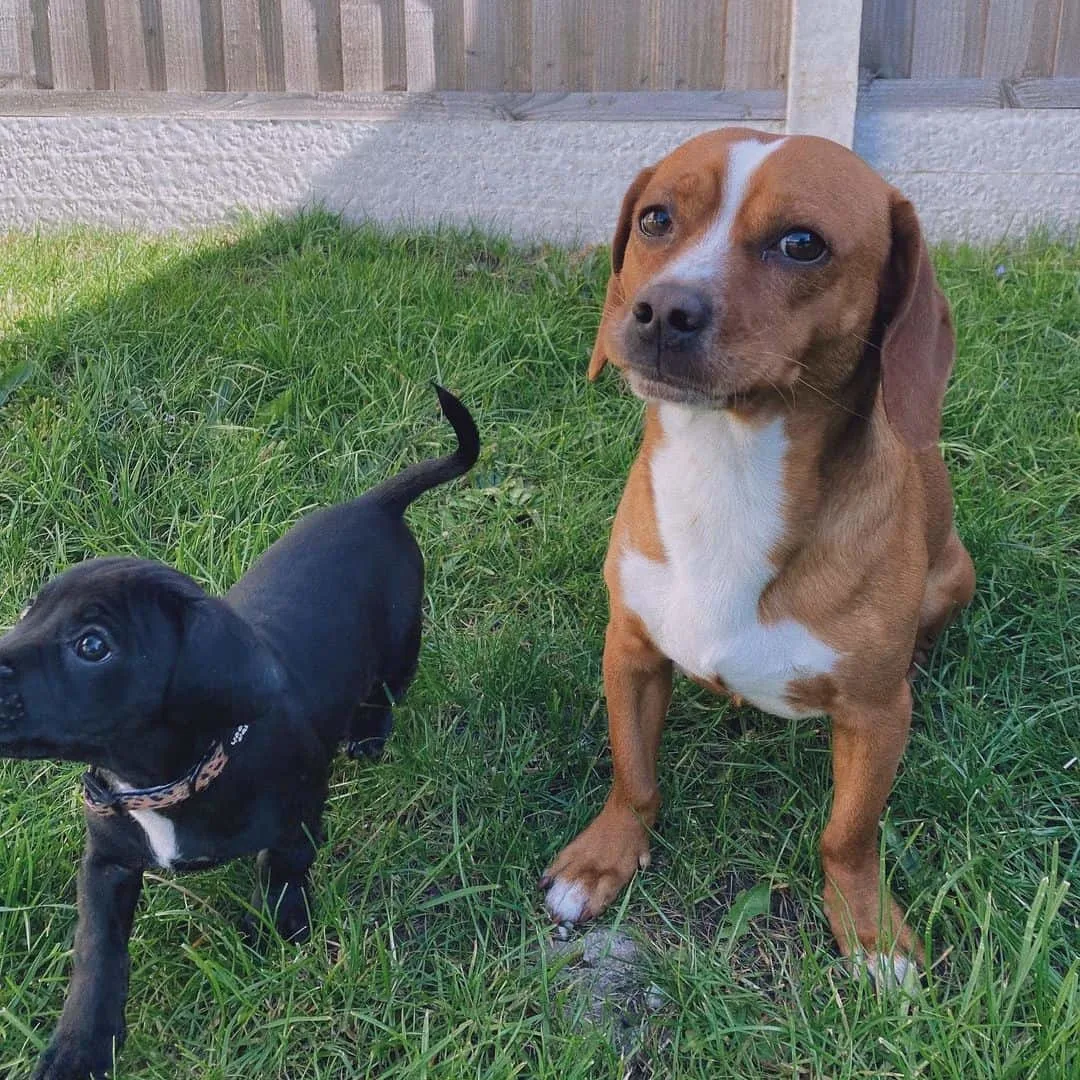 Photo from: @adventuresofdudeandbruce
Parent breeds: Chihuahua and Basset Hound
Due to big differences in size between the Chihuahua and the Basset Hound, the Houndahua is a very rare mix. Despite that, the Houndahua makes an incredible family dog because of their lovely personality.
Even though the Chihuahua parent might be feisty at times, the Houndahua hybrid dog seems to inherit more of a laid-back temperament from the Basset Hound parent.
17. Dobie Basset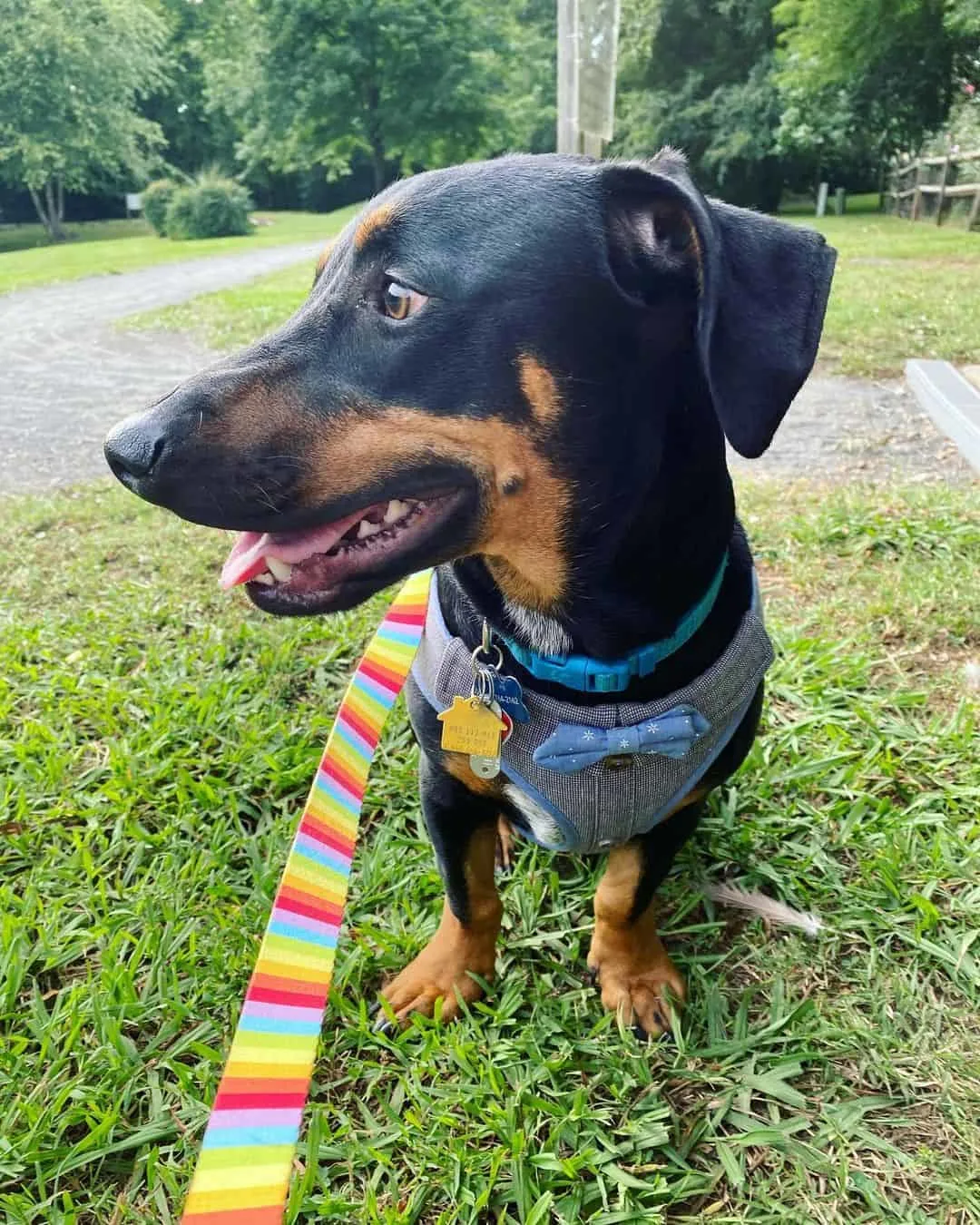 Photo from: @sven_comptois
Parent breeds: Doberman Pinscher and Basset Hound
The Dobie Basset definitely takes on the appearance of both parent breeds. Among all Doberman mixes, the Dobie Basset is the most interesting-looking designer dog.
The Dobie Basset inherits the Doberman's black and tan coat colors, along with the Basset Hound's body structure. The Dobie Basset resembles a short Doberman Pinscher, with the cutest floppy ears!
The Dobie Basset is loyal, intelligent, and eager to please their human family members.
18. Corgi Basset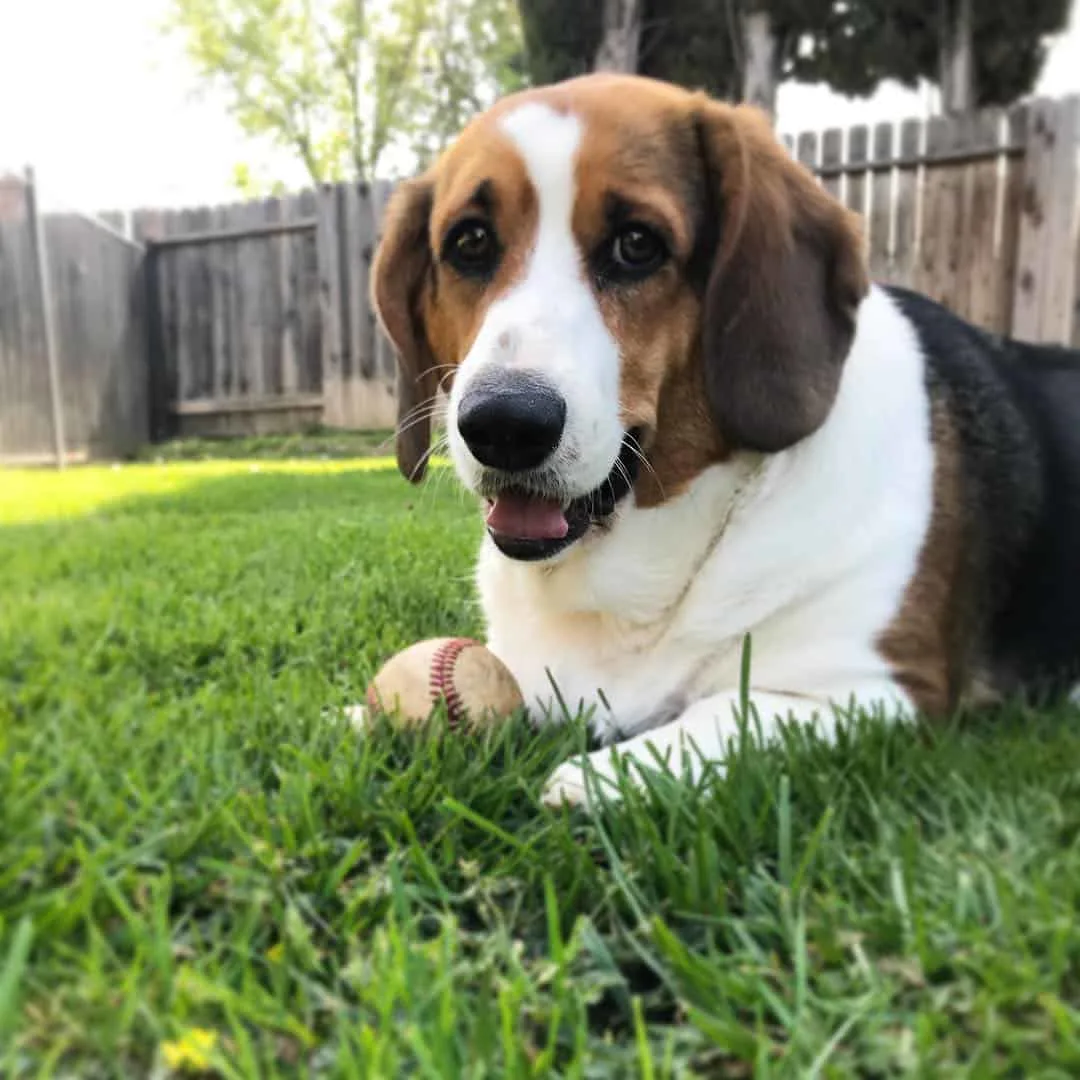 Photo from: @jes.thornton91
Parent breeds: Pembroke Welsh Corgi and Basset Hound
The Corgi Basset is a short-legged designer dog that is a professional canine athlete. This Basset mix inherits the Corgi's energy levels and the Basset Hound's soundness. The Corgi Basset may be wary of strangers and other unknown dogs, so it's best to start them with early socialization.
Due to the fact that the Corgi Basset's elongated body rests on short legs, they may be prone to developmental health issues, like hip dysplasia.
19. Basset Jack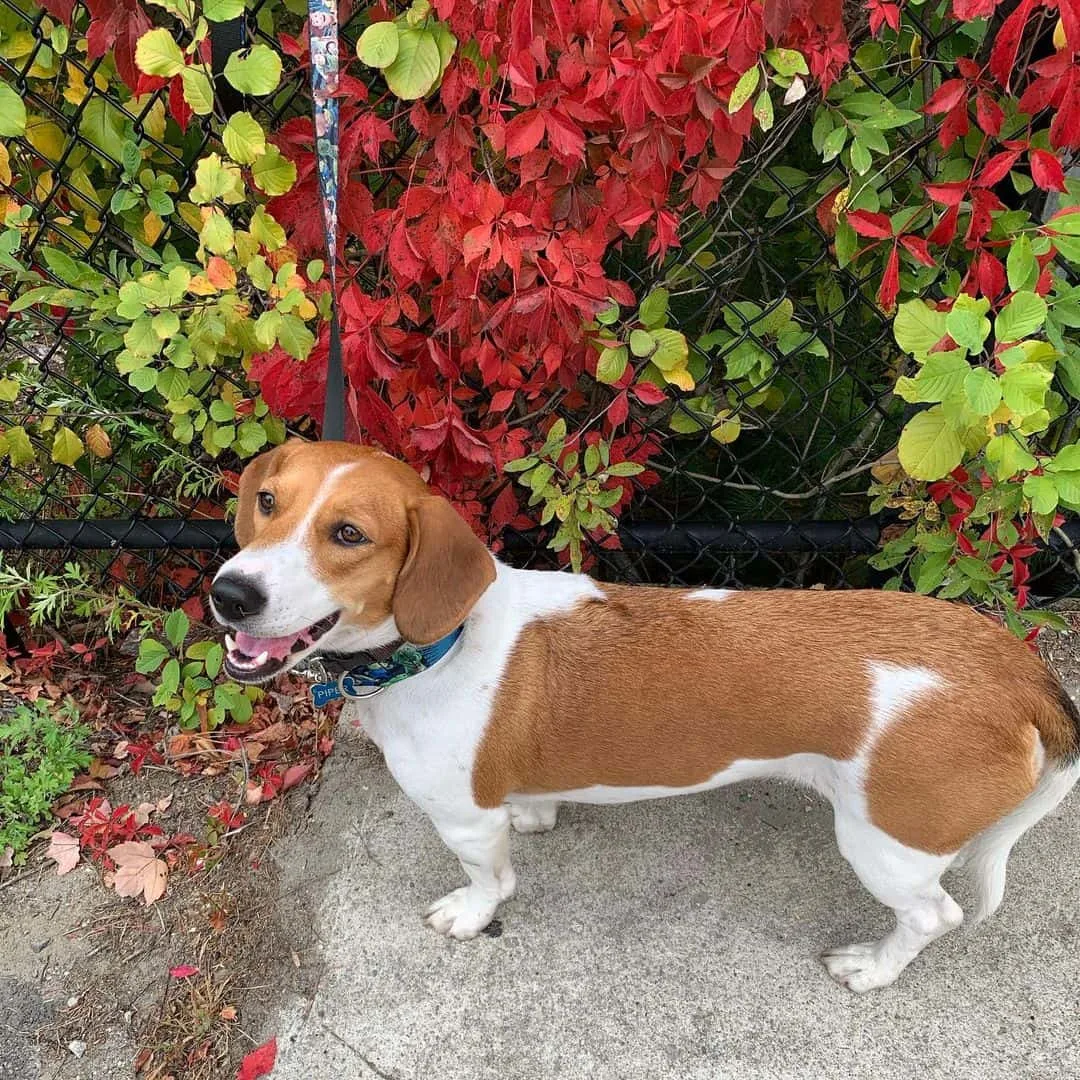 Photo from: @midblue17
Parent breeds: Jack Russell Terrier and Basset Hound
Don't you think that a Jack Russell Terrier is the real definition of a high-energy pooch? I would definitely say so.
The Basset Hound on the other hand, is a very calm pup. So, a Basset Jack is a well-balanced hybrid dog that inherits the best of both worlds. Considering the Jack Russell Terrier's lifespan, you'll be in it for the long haul!
If you're looking for an adventurous canine companion and a cuddle buddy, the Basset Jack is the perfect pup for you!
20. Basset Retriever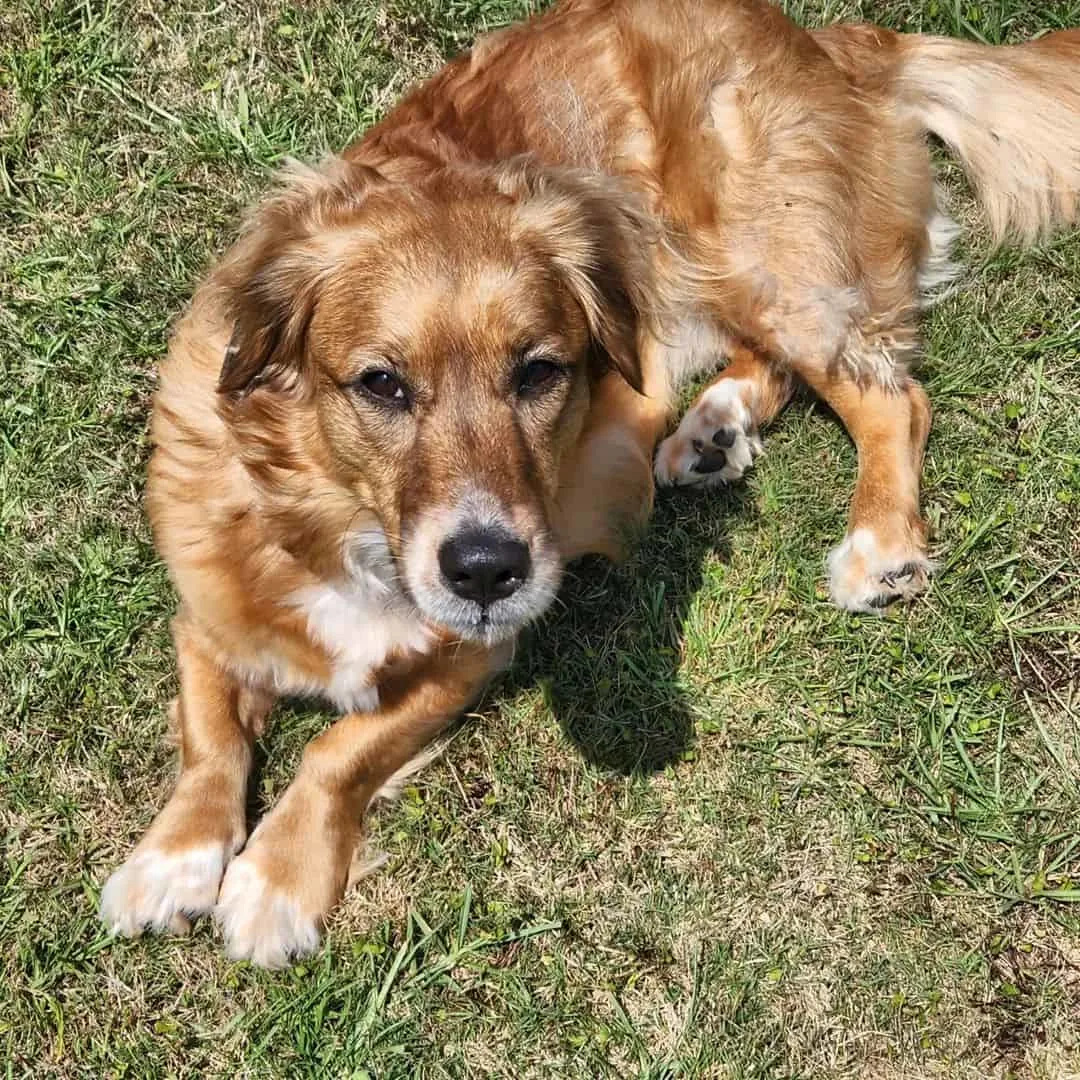 Photo from: @graham_cracker2020
Parent breeds: Golden Retriever and Basset Hound
If you think that the Basset Retriever is the most popular among the Basset mixes, you're right. I mean, the Golden Retriever's outgoing and loyal personality, mixed with the kind nature of the Basset Hound definitely wins the crossbreed dog lottery!
Due to the fact that both Golden Retrievers and Basset Hounds are prone to canine obesity, the Basset Retriever can also inherit this congenital health issue.
21. Chow Hound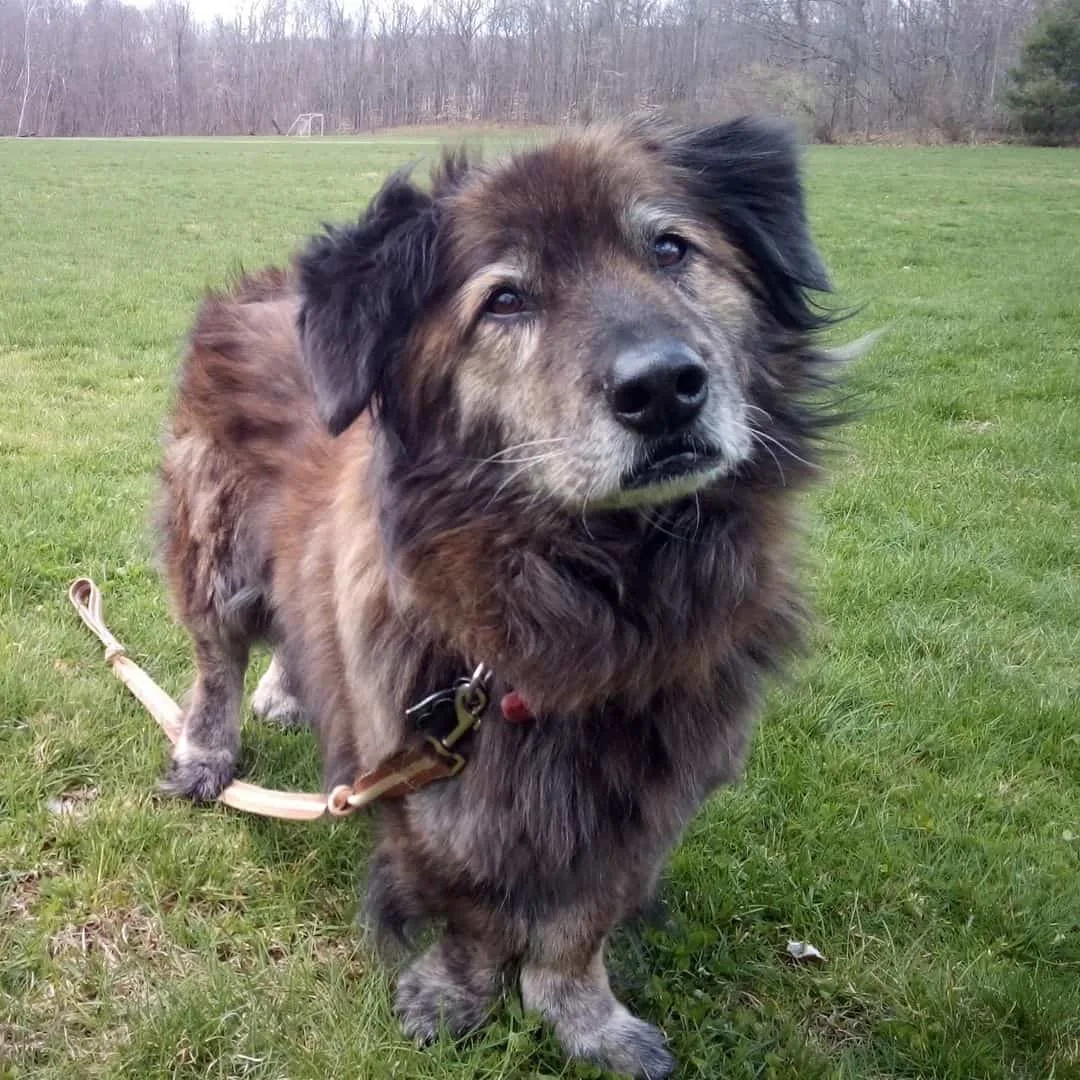 Photo from: @teddy_n_riley
Parent breeds: Chow Chow and Basset Hound
This interesting Basset mix inherits the fluffiness of its Chow Chow parent – lots of it! The Chow Hound is like a fluffy version of the Basset Hound. Not only does the Chow Hound inherit all the fluff, but it also inherits the Chow Chow's coat colors.
Its head resembles the Chow Chow parent, but its body is all Basset-y!
The Chow Hound is a loyal pup that will protect you. The Chow Hound's protectiveness might be shown as aggressive behavior, so it is best to socialize this hybrid pup as soon as possible.
22. Bassamatian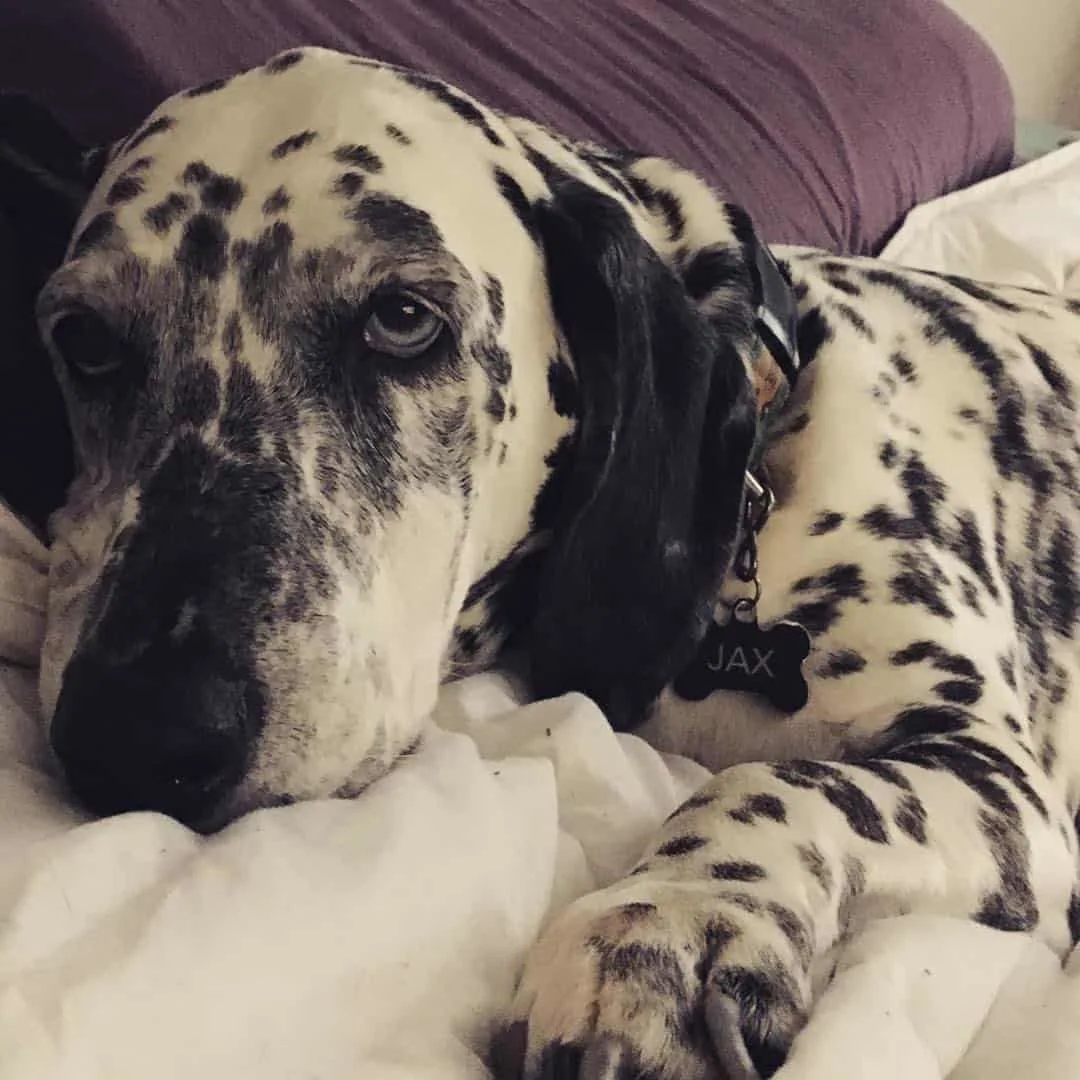 Photo from: @wikiash
Parent breeds: Dalmatian and Basset Hound
A charming pooch that gets along well with all family members, the Bassamatian is a good choice if you're looking for an energetic and calm dog. With a versatile personality, the Bassamatian wants to play and cuddle at the same time.
If a long-haired Dalmatian is to be bred with a Basset Hound, the hybrid puppies would most likely turn out to be long-haired!
Watch out for Cruella, she might want to steal this spotted Basset Hound!
23. Basset Shepherd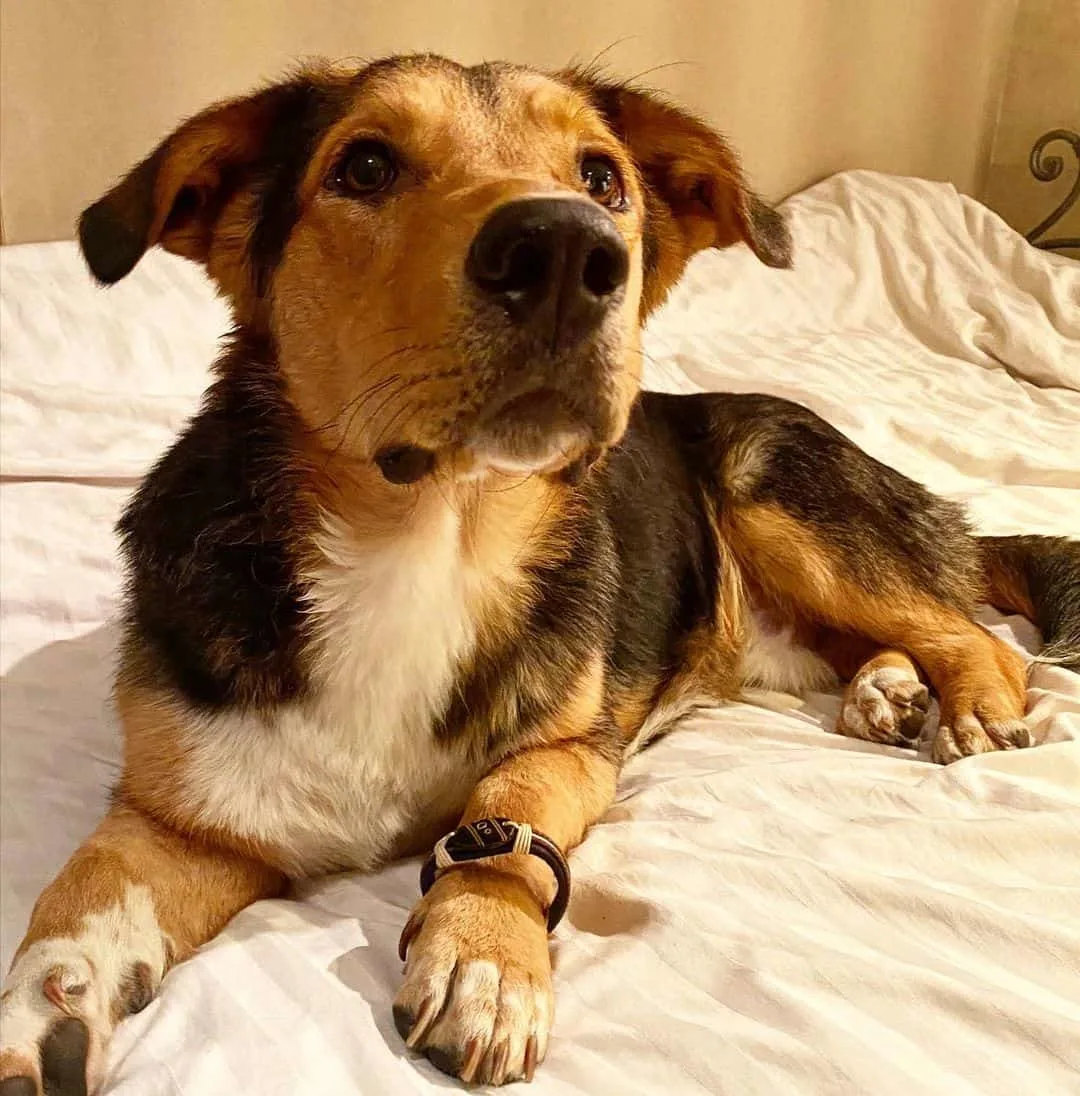 Photo from: @plutothepesar
Parent breeds: German Shepherd and Basset Hound
The Basset Shepherd puppy inherits the work ethics of the German Shepherd and the perfect nose of the Basset Hound. Due to the fact that the German Shepherd sheds quite a lot, the Basset Shepherd is bound to inherit this trait.
If you are looking for a watchdog, service dog, cuddle buddy, playmate, or family dog — the Basset Shepherd is all in one!
24. Basston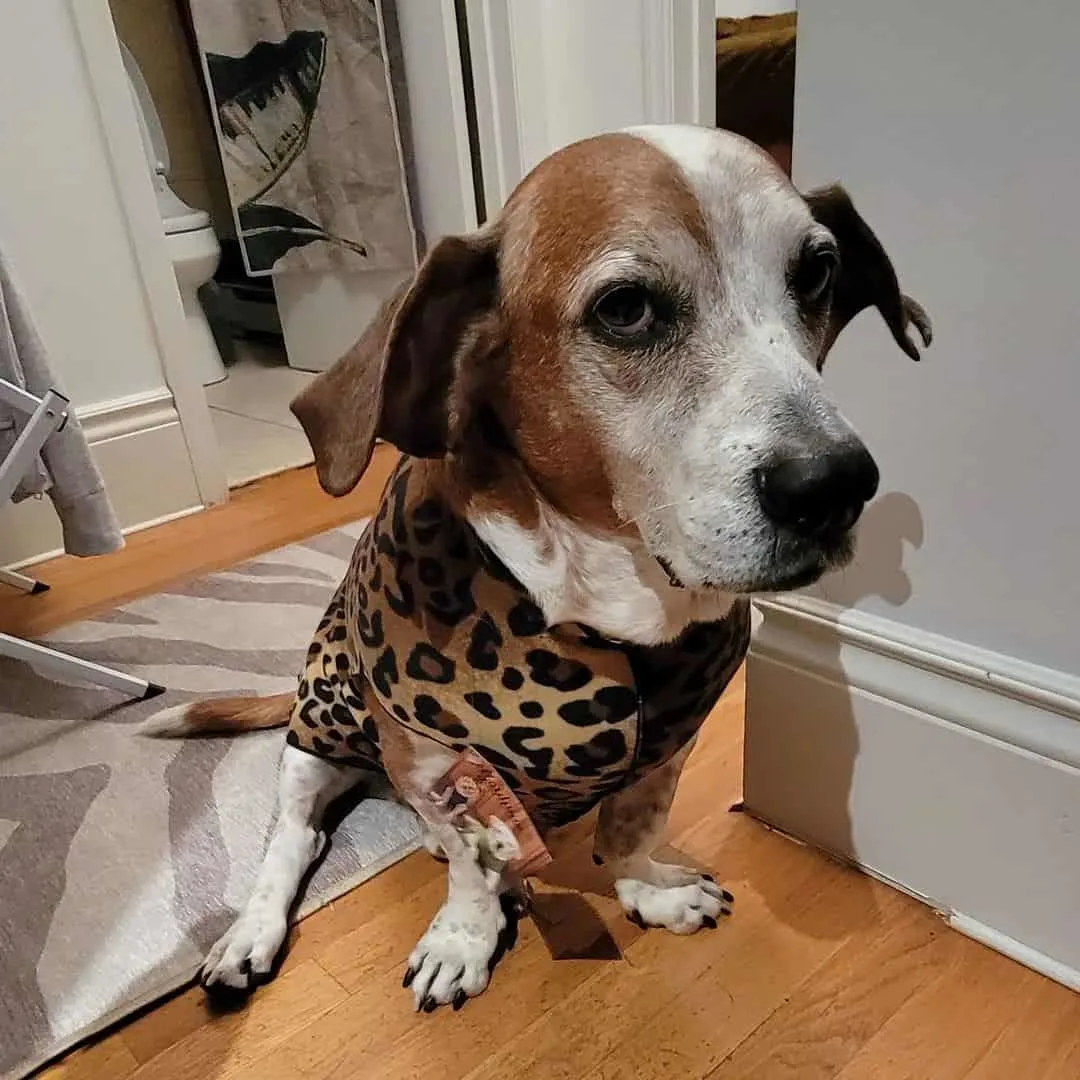 Photo from: @inspectorgomez
Parent breeds: Boston Terrier and Basset Hound
Looking for a new roommate in your apartment? The Basston will live rent-free and make each day a fun experience!
The Basston isn't a big dog — they stand up to 15 inches tall, or should I say, short.
The Basston is a lively pup that is always ready for long walks and even longer cuddles. Give them lots of hugs and kisses and the Basston will be the happiest dog in the world!
25. Basselier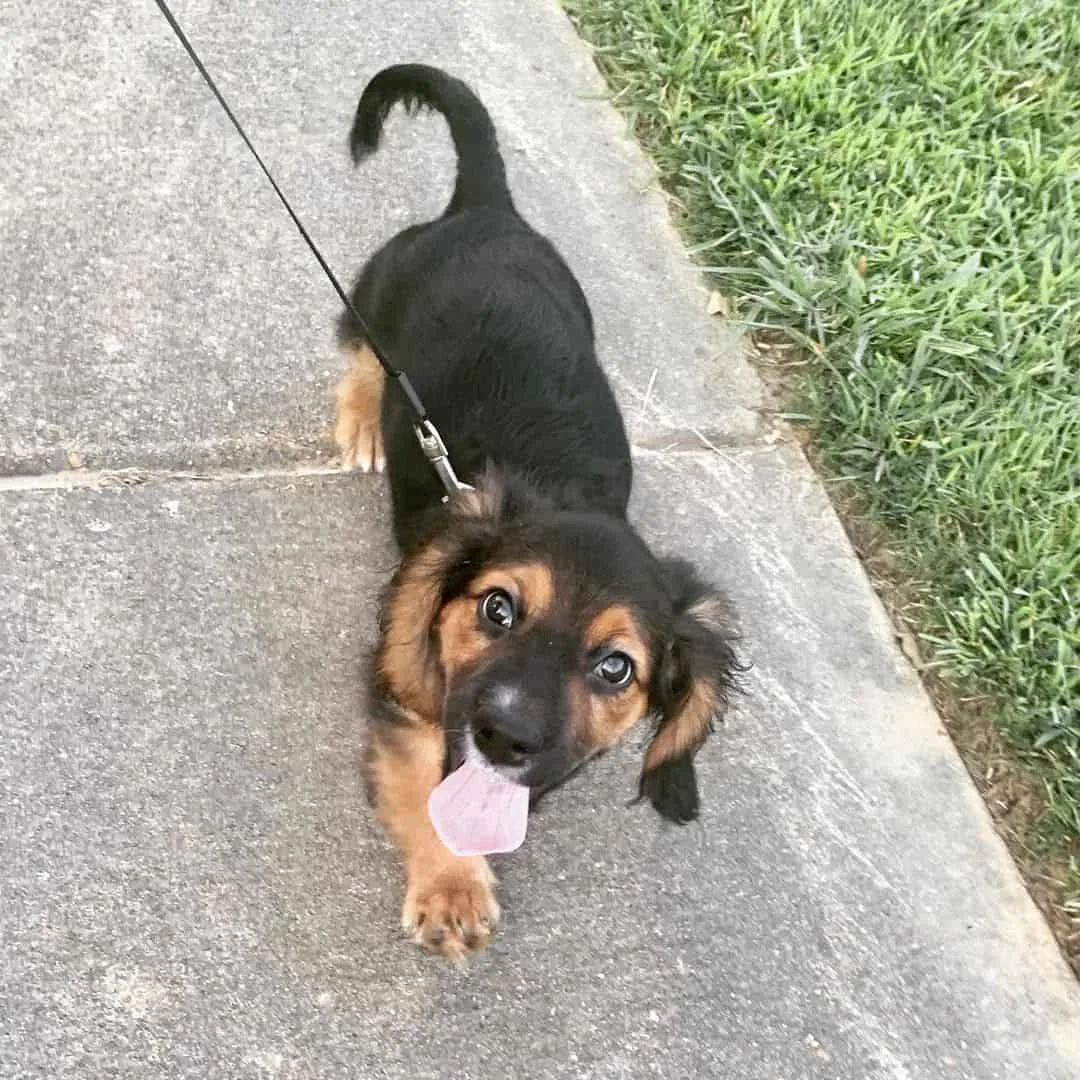 Photo from: @takoda_and_whiskey
Parent breeds: Cavalier King Charles Spaniel and Basset Hound
With the droopy face of the Basset and the round eyes of the King Charles Spaniel — the Basselier pup leaves paw prints on everyone's hearts. This wonderful Basset mix is an incredible family pet that is very dedicated to their owner.
The Basselier inherits beautiful Cavalier King Charles Spaniel coat colors and a silky, medium-length coat.
The Basselier's floppy ears and short legs are what the hype is all about. But, can you resist their sweet puppy eyes?
26. Bassky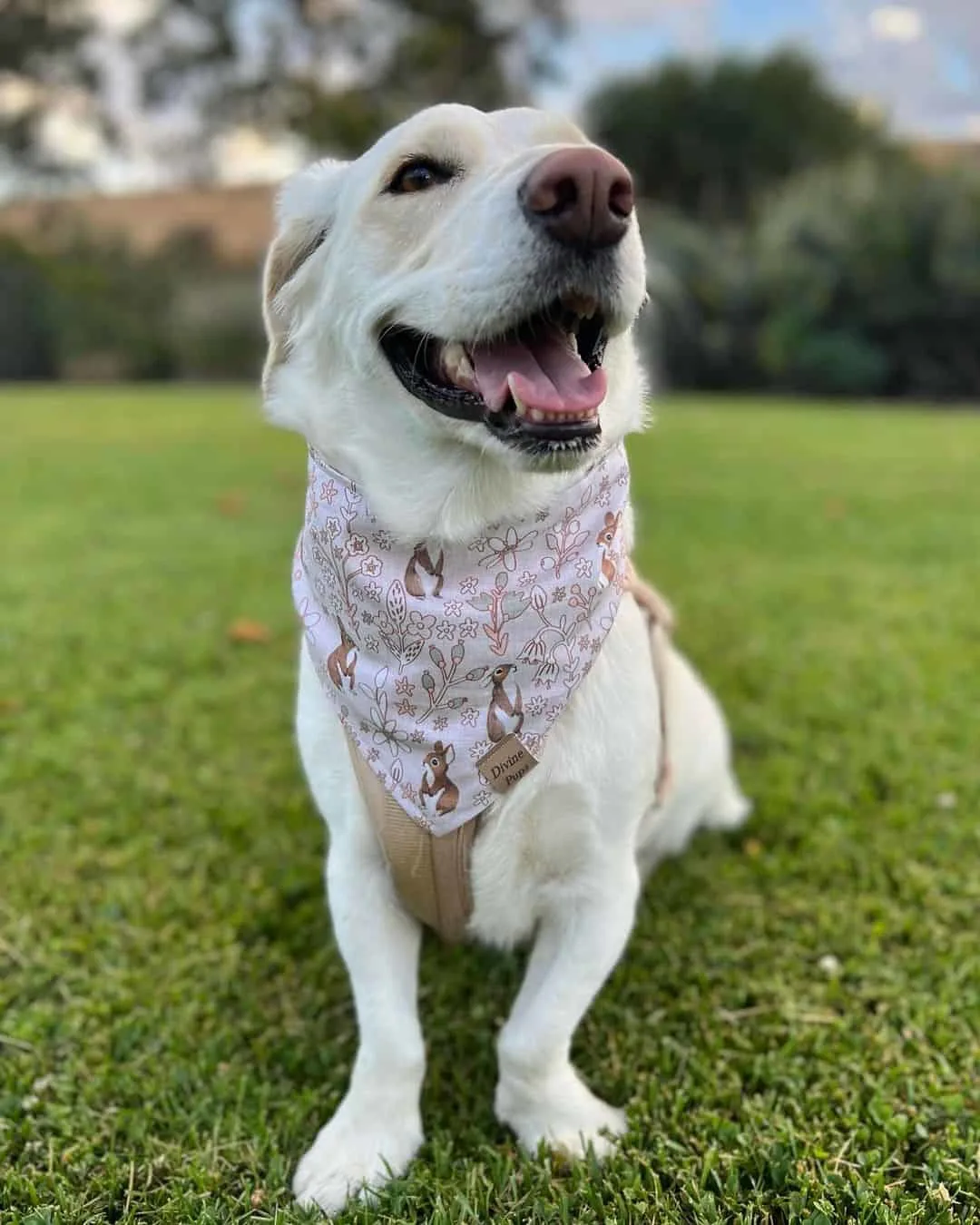 Photo from: @mini_da_pua
Parent breeds: Siberian Husky and Basset Hound
A funky-looking cross breed — the Bassky is a blend of Siberia's finest sledge dog and France's sharpest nose.
This cutie can inherit the Huskies blue eyes, a fluffy coat in various colors, and the Basset Hound's short legs and floppy ears. You never know how the Bassky will turn out.
Considering the Siberian Husky's heritage, the Bassky is a big fan of colder climates.
27. Tzu Basset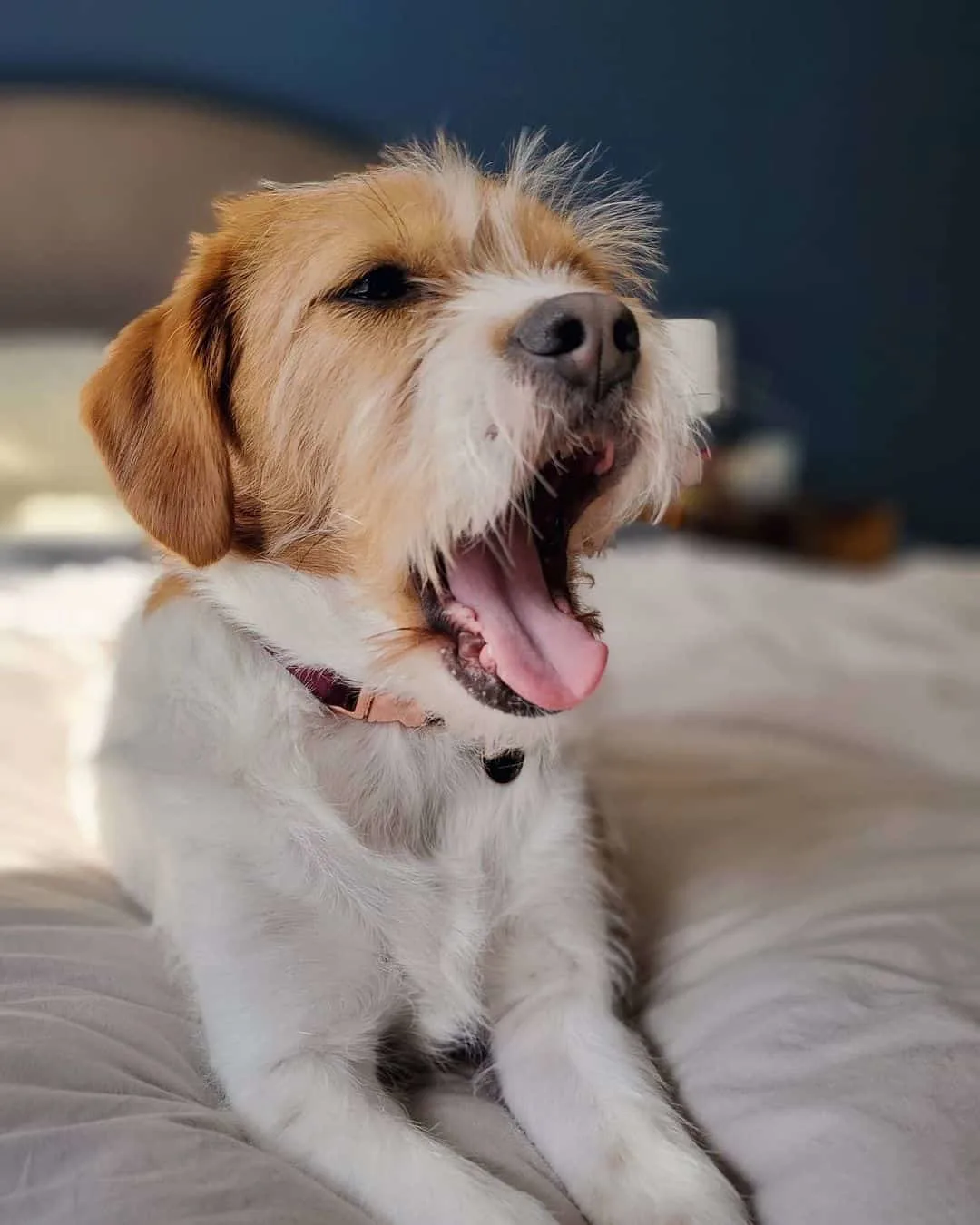 Photo from: @finley.hagemann
Parent breeds: Shih Tzu and Basset Hound
The Tzu Basset is best described as an affectionate designer dog that is eager to please and give enormous amounts of love to their owner.
The Tzu Basset inherits the Shih Tzu's coat length and the Basset parent's short legs. Being a very compact small to medium canine companion, the Tzu Basset is perfect for city dwellers.
The Tzu Basset is far from confrontational — this pooch is one of the most laid-back hybrid dogs you've ever seen!
28. Basset Foxhound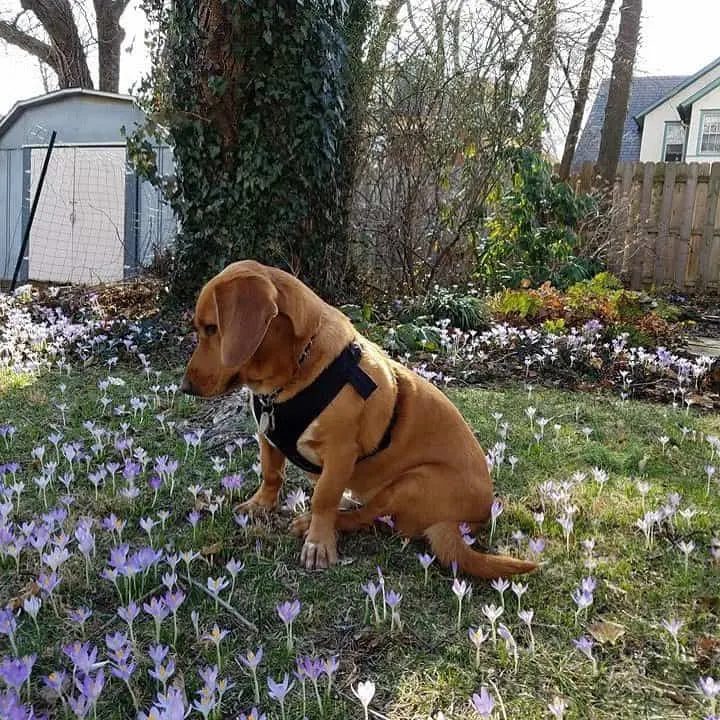 Photo from: @lifewithliam18042
Parent breeds: Foxhound and Basset Hound
The Basset Foxhound is a unique looking mixed breed dog that loves to show off with their long body and short legs. As for some Foxhound characteristics, this Basset mix resembles its Foxhound parent, with a long and slim snout.
If you think that Basset Hound baying sounds cool, wait until you hear the harmonious sound of the Basset Foxhound!
29. Lha-Basset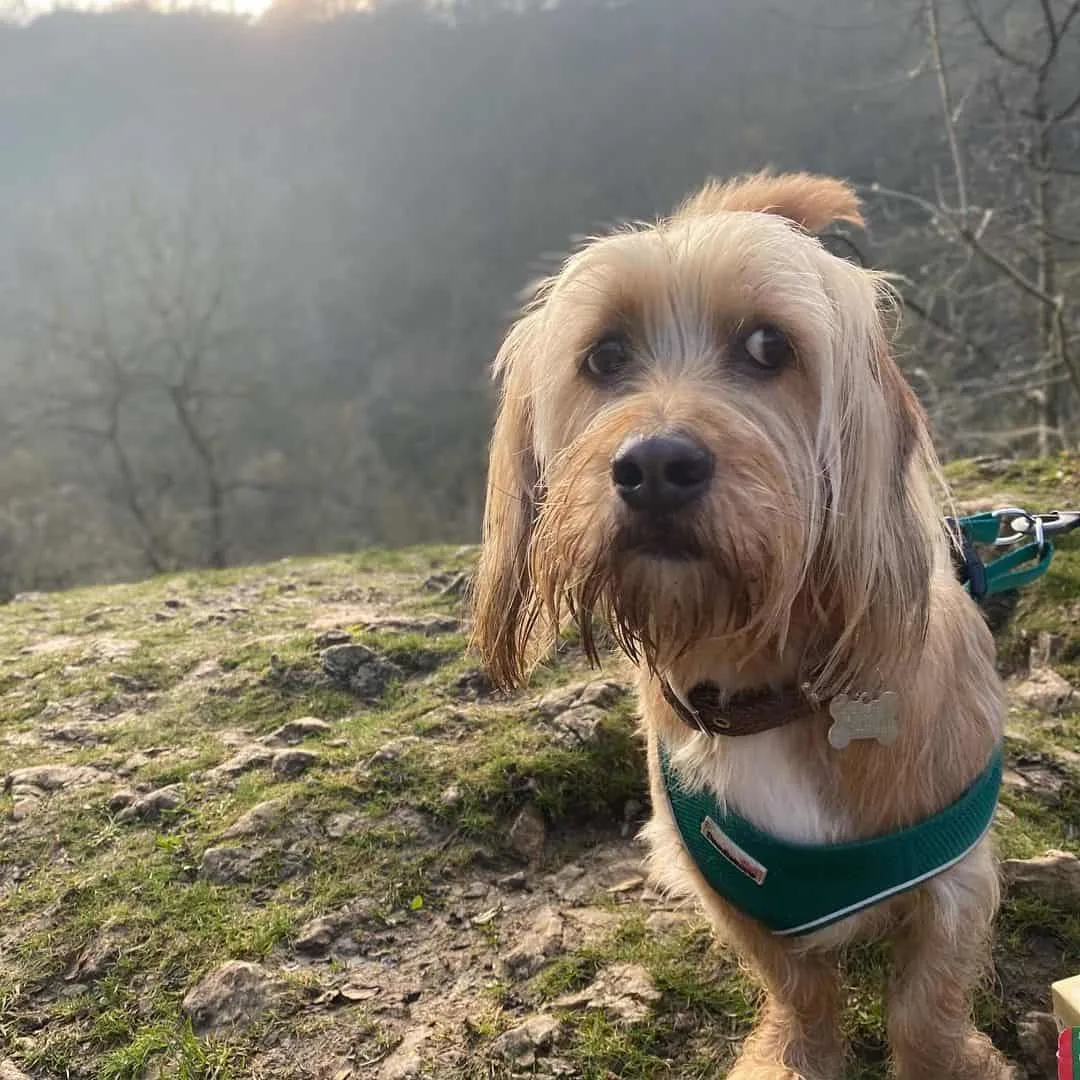 Photo from: @sumo.lhabasset
Parent breeds: Lhasa Apso and Basset Hound
A relatively new, but pawsome dog, the Lhasa Apso mixed with the calm and affectionate Basset Hound makes one heck of a cuddle bug — the Lha-Basset!
The Lha Basset is a hybrid pooch that wants to spend lots of time in their owner's lap. They inherit the Lhasa Apso's long coat – and yes, you can style the Lha-Basset's hairdo!
If you're interested in this hybrid dog, you should check out some Lhasa Apso breeders for information on crossbreeding.
30. Catahoula Hound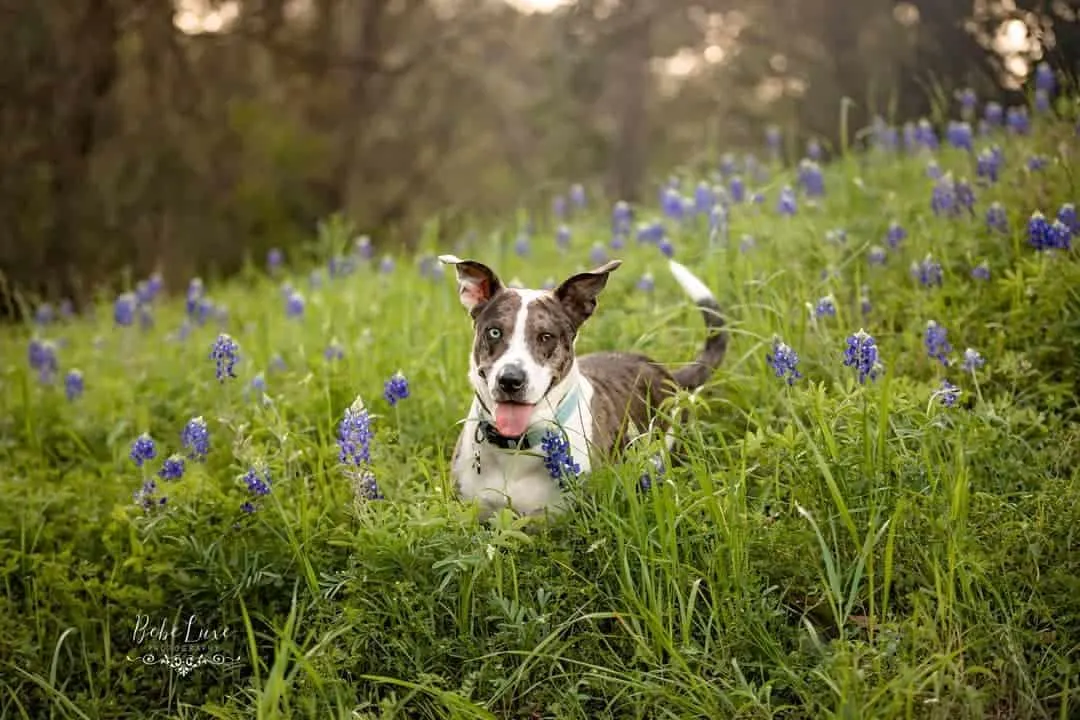 Photo from: @bebeluxephotography
Parent breeds: Catahoula Leopard Dog and Basset Hound
Half Catahoula, half Basset Hound, the Catahoula Hound is a sturdy, yet elegant hybrid pooch. The Catahoula Hound is a gentle and laid-back crossbreed, whose energy levels wigwag from low to high.
Their tri-colored coat that is occasionally spotted, makes the Catahoula Hound a sight to behold. In some cases, the Catahoula Hound may inherit different colored eyes called heterochromia!
31. Bullbasset Mastiff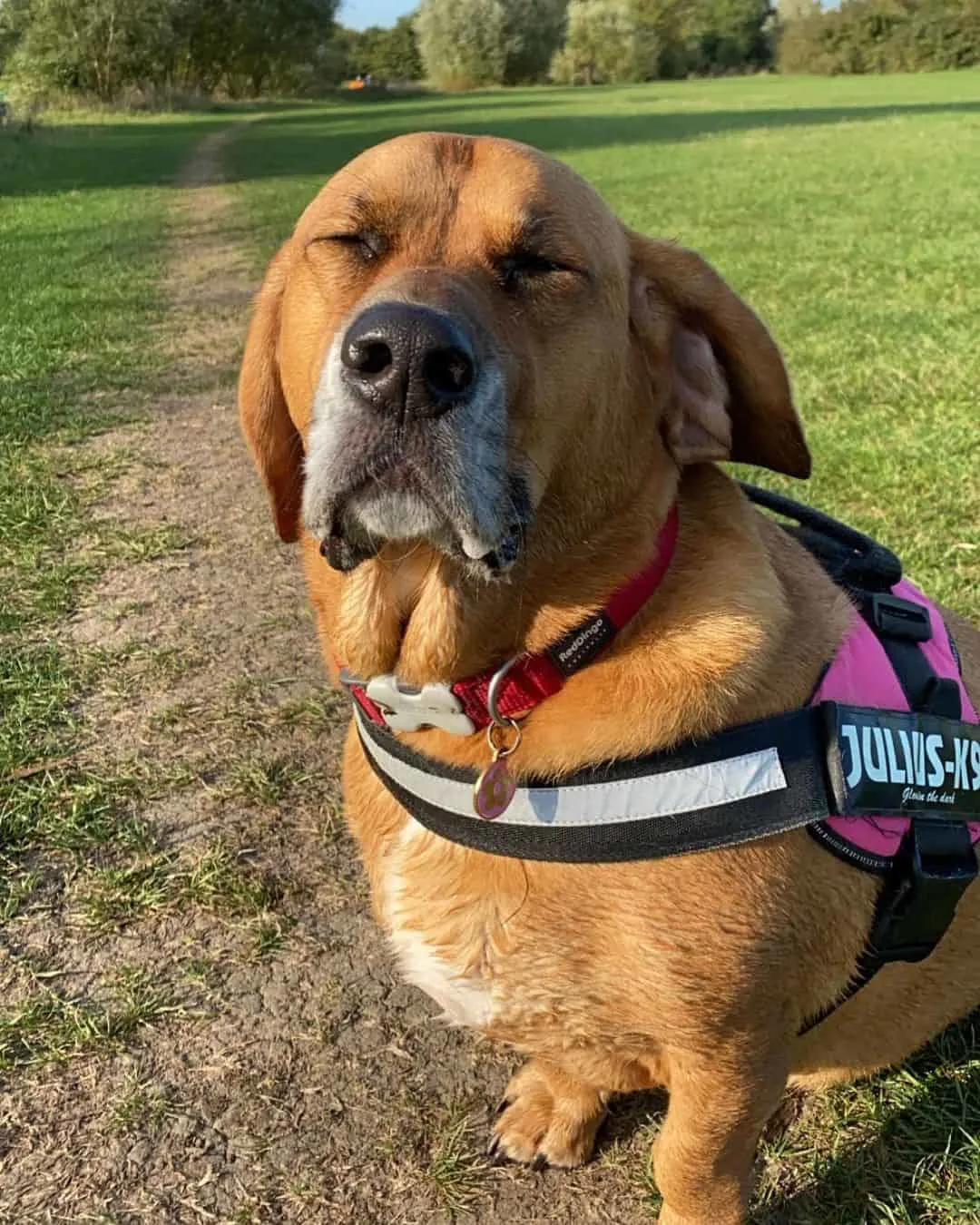 Photo from: @dan_the_dogfather
Parent breeds: Bullmastiff and Basset Hound
A Bullbasset Mastiff is a medium to large crossbreed that has a mixture of loveable and protective personality traits. Considering the size of their parent breeds, the Bullbasset Mastiff may inherit short legs, or long legs like the Bullmastiff.
Both the Bullmastiff and the Basset Hound parent dogs have a wide and droopy lower jaw, so chances are that the Bullbasset Mastiff will drool a lot. Besides that, the Bullbasset's coat is colored with some of the most beautiful Bullmastiff coat colors.
The Bullbasset Mastiff is an energetic yet calm pooch that always stands by their owner's side. That is, if they're properly socialized and trained!
32. Basset Bluetick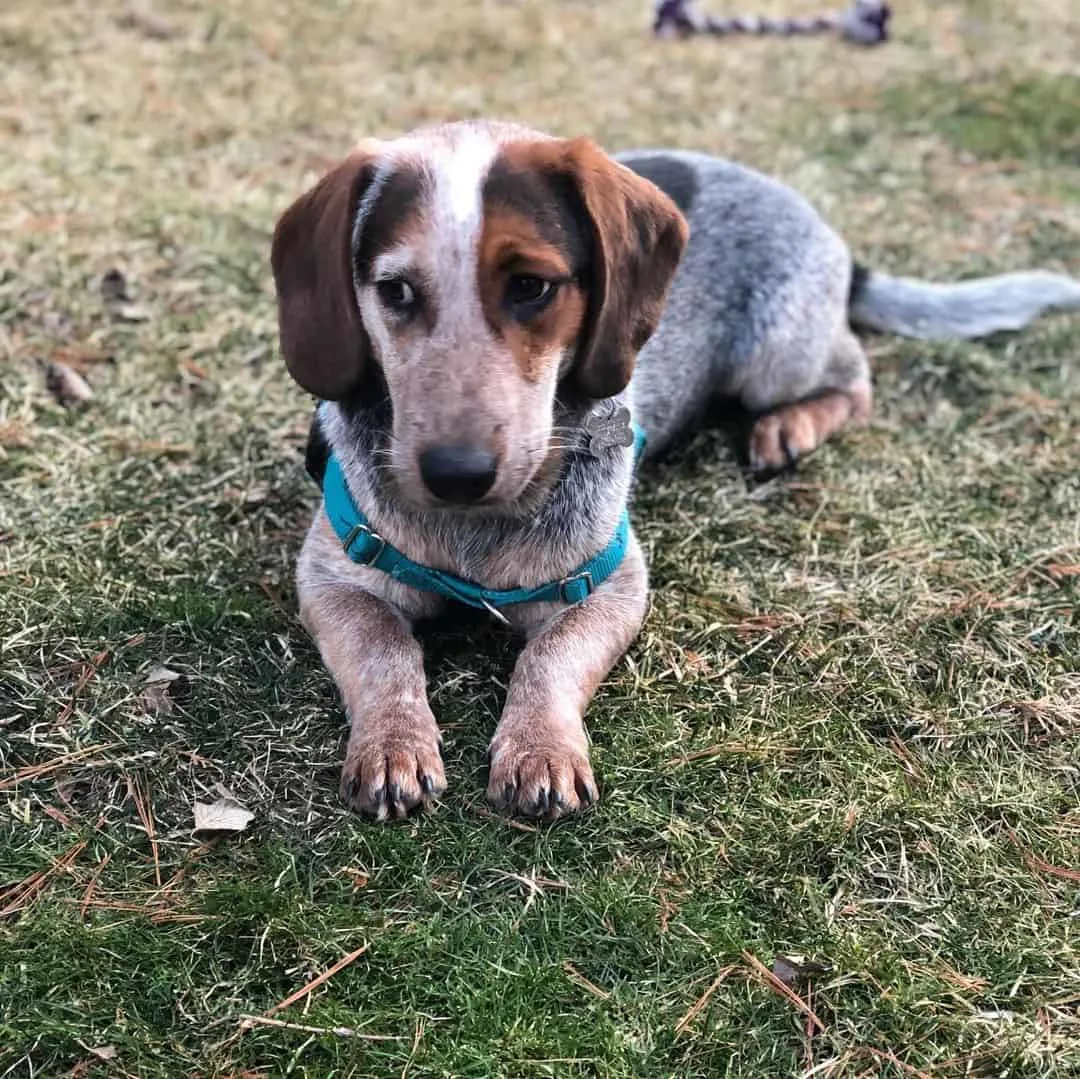 Photo from: missyyogini@missyyogini
Parent breeds: Bluetick Coonhound and Basset Hound
A beautiful Basset Hound mix that is the perfect match of two very calm parent dog breeds. The Basset Bluetick is an affectionate pooch with lots of cuddles to give!
The Basset Bluetick is known for their floppy ears and funky coat colors. With a variety of patterns and spots, the Basset Bluetick's short coat is pretty easy to maintain.
33. Boxset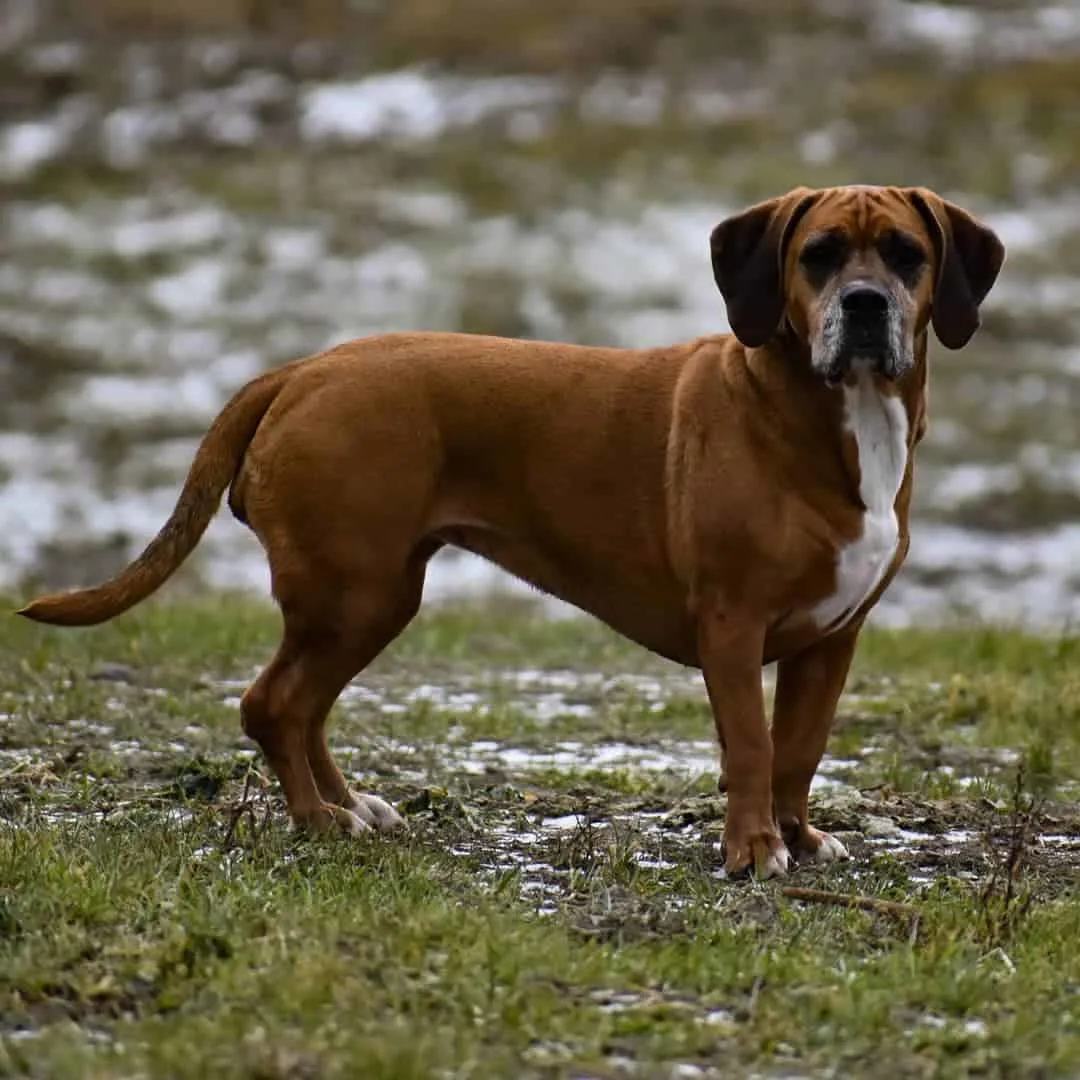 Photo from: @setldwnwesterly
Parent breeds: Boxer and Basset Hound
Just like their Boxer dog parent, the Boxset is a goofy and affectionate hybrid. While they are very energetic at times, the Boxset enjoys some quality time on the couch too. The Boxset can inherit various Boxer's coat colors and a standard tri-color Basset Hound coat.
So, if you're a person that enjoys outdoor activities, but also loves to stay at home on weekends, the Boxset might be the perfect dog for you. Rest assured, the Boxset will love you with all their heart!
34. Basscottie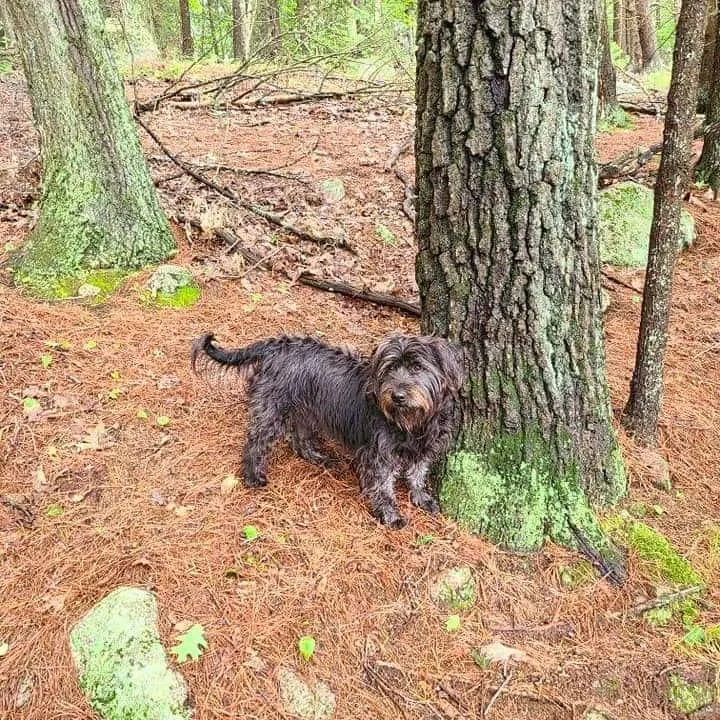 Photo from: @no_fun_lamey
Parent breeds: Scottish Terrier and Basset Hound
The Basscottie inherits the sturdy body and short legs of the Basset Hound. Take a second look at the Basscottie, and you will notice that they almost completely resemble their Scottish Terrier parent.
As for their personality, the Basscottie can be wary and shy around strangers and other animals. To help a shy Basscottie, it's best to provide them with lots of social events, where they can thrive among other dogs and humans.
35. Rat Basset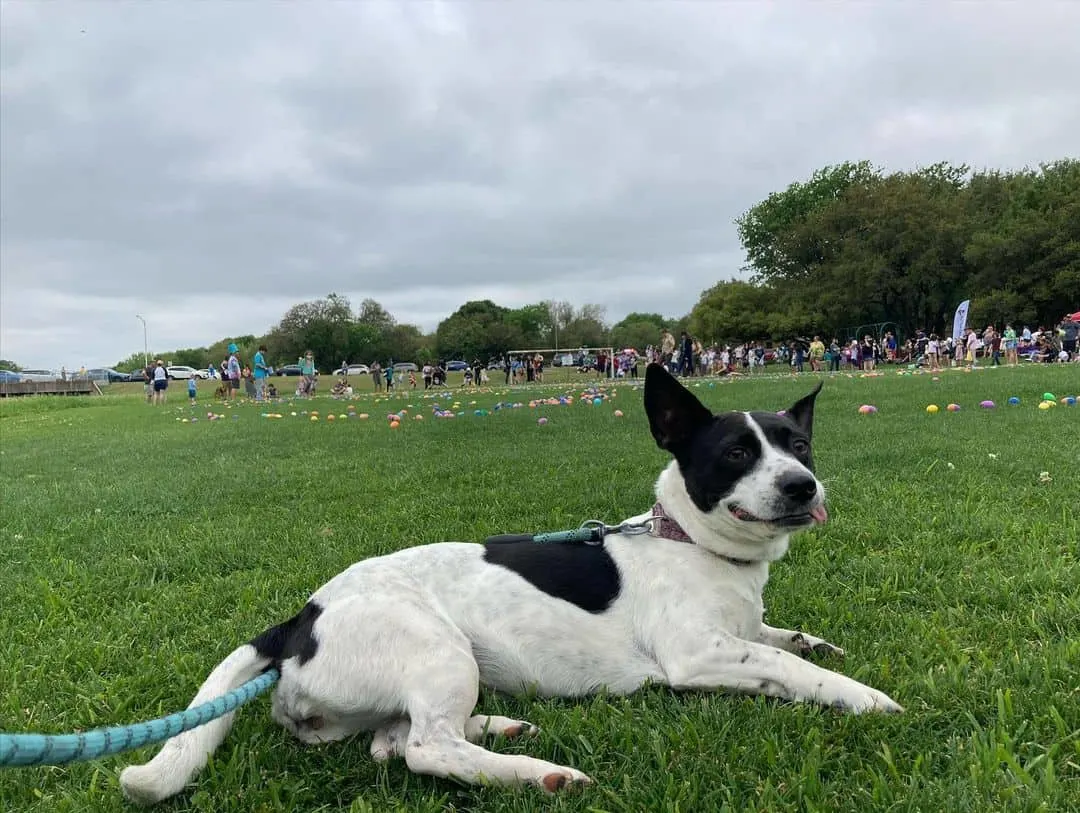 Photo from: @fionatheratbasset
Parent breeds: Rat Terrier and Basset Hound
A Rat Basset is a hybrid pooch that derives from combining a Rat Terrier and a Basset Hound. These two make a quirky combination! The Rat Basset is a medium-sized dog that excels in hunting and obedience training.
Their compact body makes the Rat Basset an agile and athletic crossbreed. Be prepared to provide your Rat Basset with a lot of mental stimulation, as they love having a job to do.
36. Saint Basset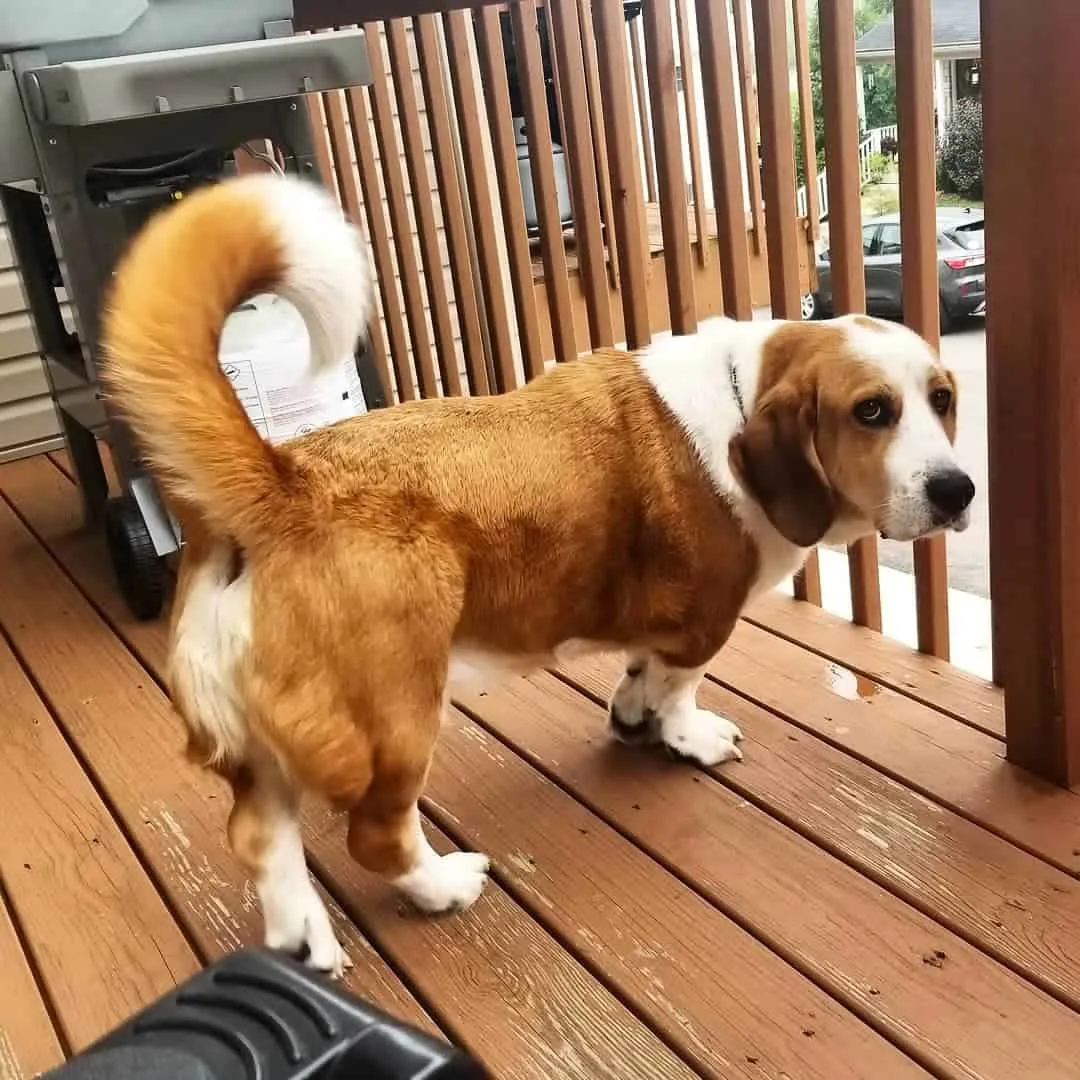 Photo from: @oliverjamesthedog
Parent breeds: Saint Bernard and Basset Hound
A gentle giant mixed with a low-rider makes an interesting combo. The Saint Basset is a one-of-a-kind shorty with the genes of a giant. Their body structure resembles that of the Basset Hound parent, but their head shape and size leans more towards the Saint Bernard's side. Moreover, the Saint Basset can take on any of the various Saint Bernard colors.
The Saint Basset inherits a droopy face and floppy ears. Both parent dog breeds are prone to canine glaucoma, so this is something to keep in mind.
37. French Basset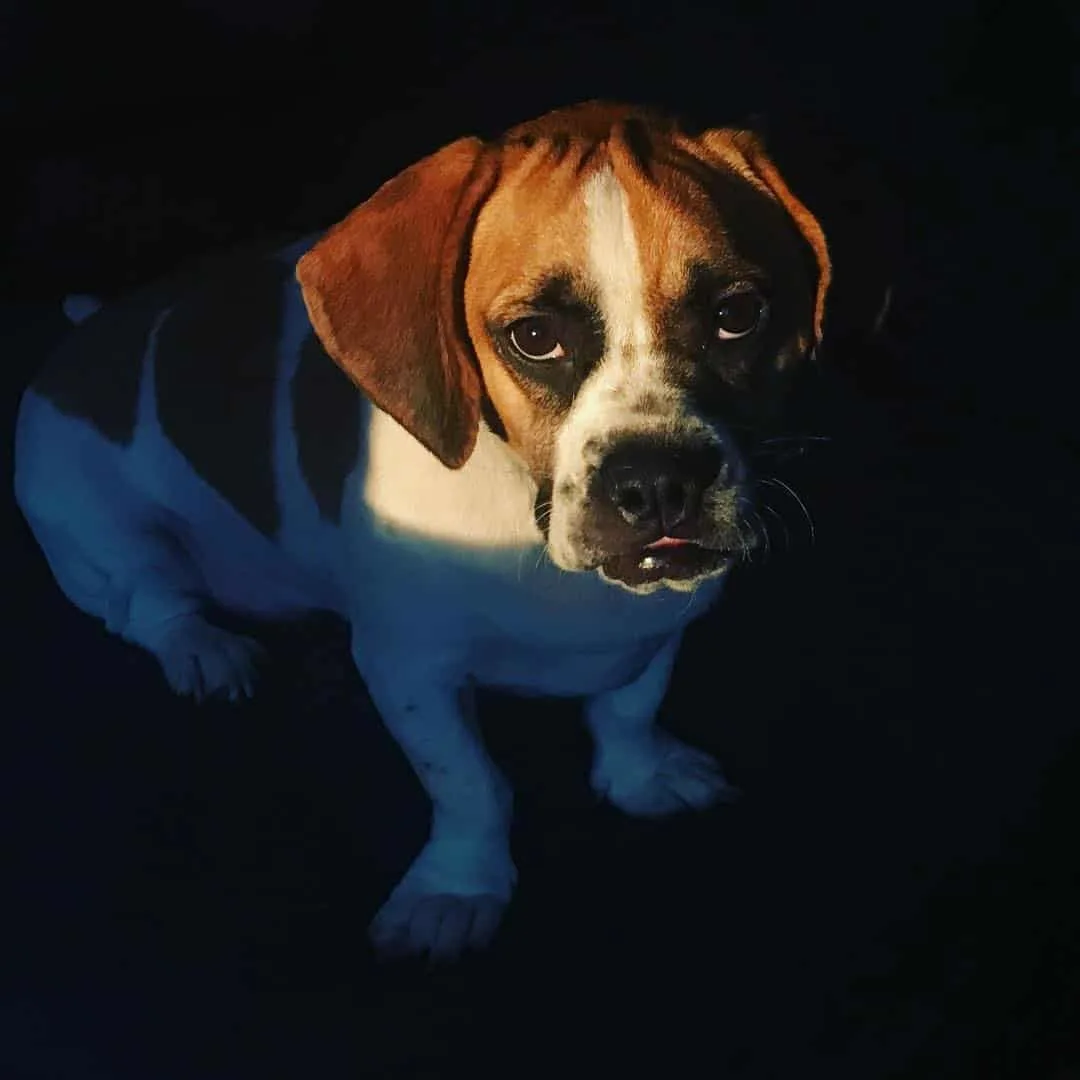 Photo from: @scoutandteddy
Parent breeds: French Bulldog and Basset Hound
Oui oui, double the French!
The French Basset dog is a result of breeding two French dogs that we love and adore. What makes the French Basset special is their unique personality. The French Basset is anything but a watchdog!
They love to spend time with their family members, go out on short walks, and have long naps in their favorite bed — the French Basset is pretty laid-back, but overall an outgoing pooch.
38. Basset Bordeaux
Parent breeds: Dogue de Bordeaux and Basset Hound
Parlez-vous Français? Well, the Basset Bordeaux surely does. The Basset Bordeaux is a medium to large dog with a calm temperament that they inherited from their French parents. Their low-shedding short coat makes the Basset Bordeaux a low-maintenance dog. But, they require a lot of physical and mental activity.
Add a Beagle to this mix and you will get a Bebasset Bordeaux with remarkable characteristics!
39. Basset Cur
Parent breeds: Mountain Cur and Basset Hound
Also known as a Cursset, this mixed breed dog is an excellent hunter. Intelligent, loyal, friendly, and adventurous, the Basset Cur makes a great dog for active families.
Because of their prey drive and stubborn streaks, the Basset Cur may not be the right dog for first-time owners.
40. Weimabasset
Parent breeds: Weimaraner and Basset Hound
The Weimaraner is a beautiful dog and is often called the "Gray Ghost". Purebred Weimaraner's coat colors are to blame! The Weimabasset is its low-rider offspring that inherits many interesting traits from both parent breeds.
I'd call the Weimabasset the "short Gray Ghost" because they inherit short legs from the Basset parent and a gray coat color from the Weimaraner. The Weimabasset's floppy ears and adorable puppy eyes will take your breath away!
What Is The Difference Between A Basset Hound And A Basset Hound Mix?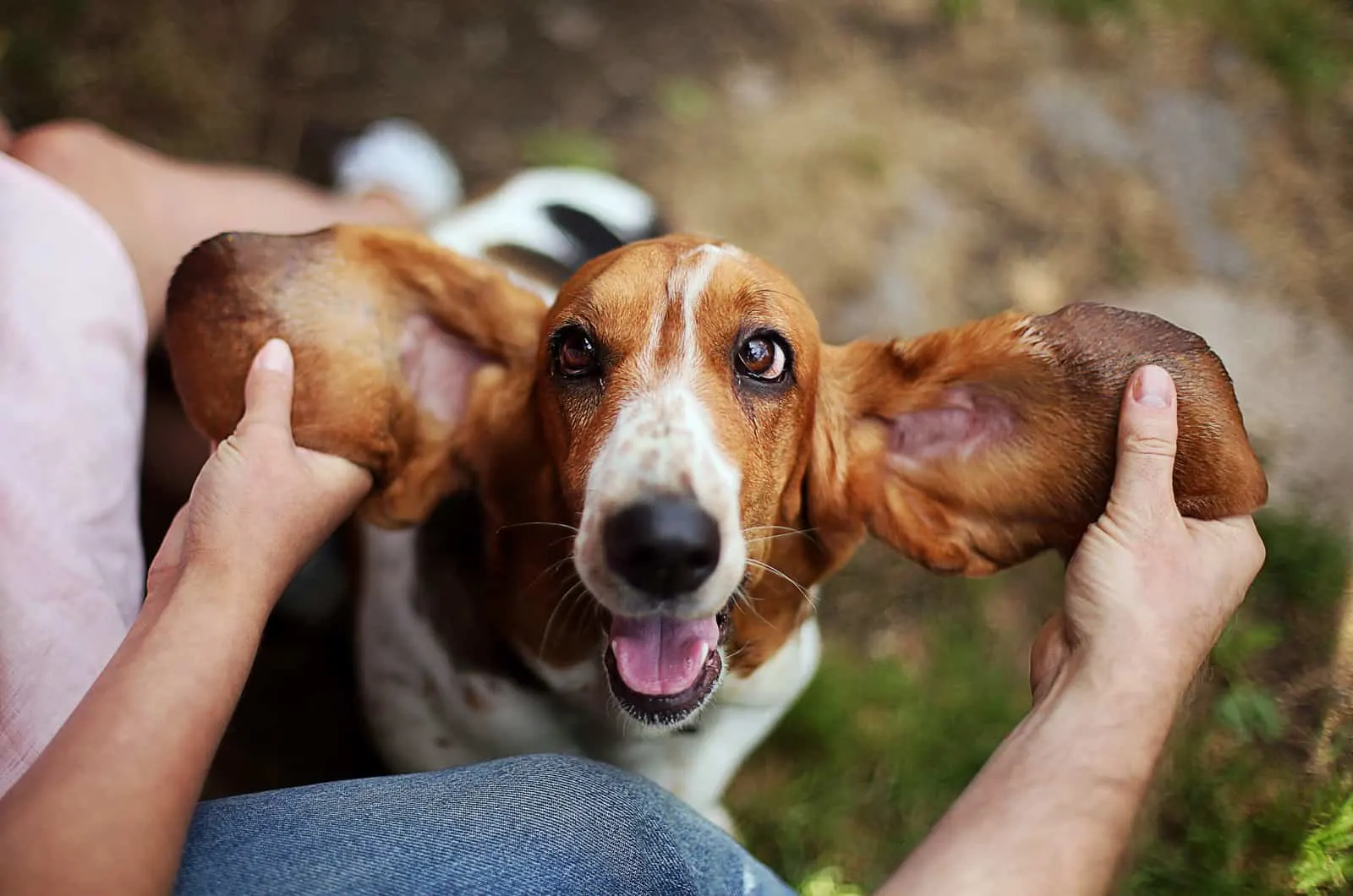 This one's easy to answer. A Basset Hound is a purebred dog that is recognized by the AKC under the category of scent hounds. When it comes to Basset Hound mixes, these hybrid dogs can't be registered with the AKC because they are not purebred.
To put it simply, Basset Hound mixes are combinations of two purebred dogs – the purebred Basset Hound and a purebred "x" dog.
Purebred Basset Hounds are bred by reputable breeders who put a lot of thought and effort into their breeding program. Each purebred Basset Hound must be a top-quality pooch to even be considered into these breeding programs.
On the other hand, a Basset Hound mix dog is usually a result of accidental breeding. There are not many dog breeders that focus on developing Basset Hound cross breeds.
Final Thoughts
Who would have known that there are so many Basset Hound mixes. Each Basset mix is a combination for itself, making each hybrid puppy unique.
Although the purebred Basset Hound isn't among the healthiest dog breeds, their lifespan ranges from ten to twelve years.
Considering the fact that most hybrid dogs are healthier than purebred dogs, the Basset mix breed dog could inherit less health issues. As a result, the Basset mix dog could have their lifespan extended up to 15 years.
Even though they might seem laid-back and lazy, all Basset Hound mixes require regular walks, training, and early socialization.
I guarantee that you will fall head over heels for these Basset Hound mixes that feature the characteristics of neat scent hounds, working dog breeds, and fun-loving canine companions!
Which one did you choose?
Related Content
• Mini Doodle Breeds: 10 Most Popular Miniature Poodle Mixes
• 50 Great Dane Mixes: Popular Great Dane Mixed Breeds